Have you ever tried to search a cool font for your restaurant menu design? Just take a look at fonts below to complete your search. Today we have gathered a collection of more as 20 essential fonts for your restaurant menu design. All these free and premium fonts are created by professional designers and we by selectively bring to the list for your investigation. Keep a good mood and enjoy.
Regattia Font (Free)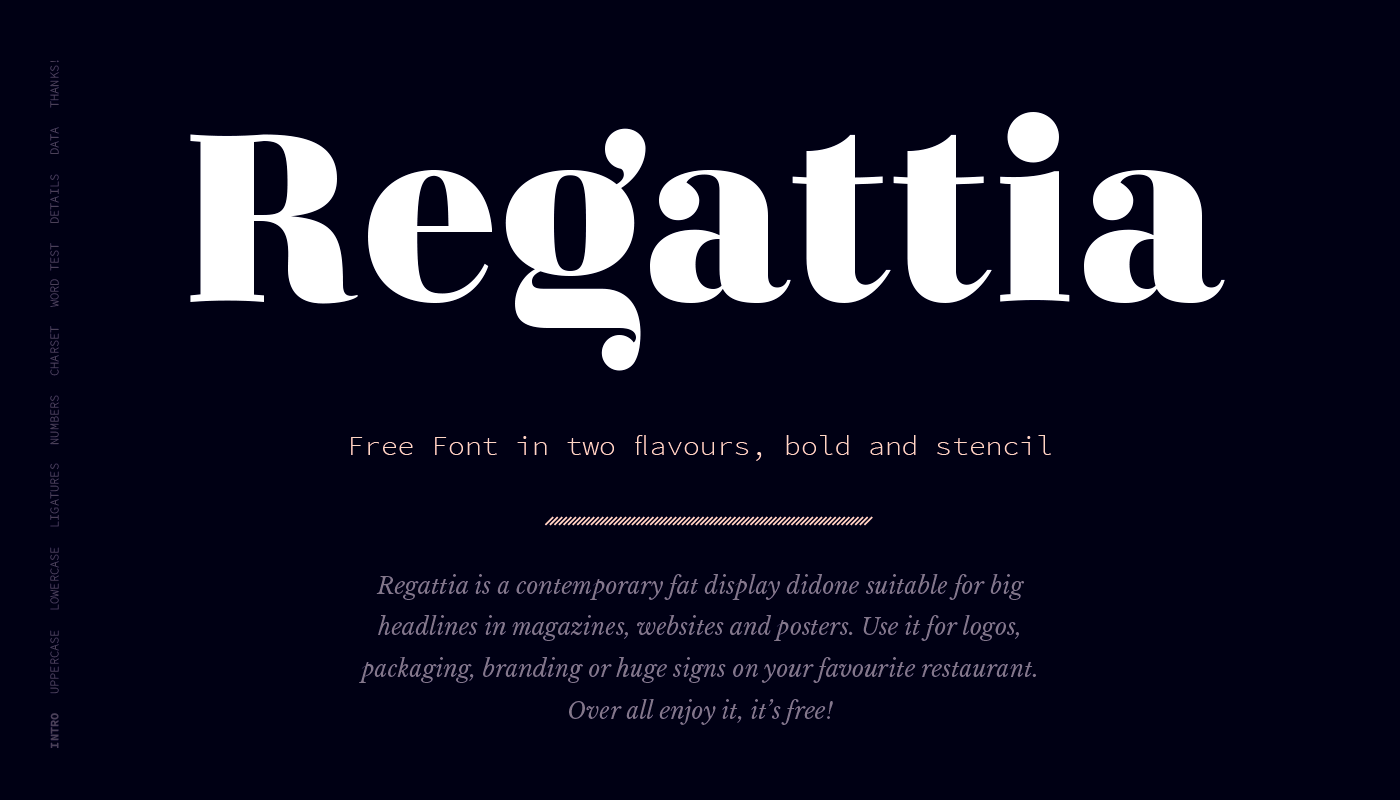 Regattia is a contemporary fat display didone suitable for big headlines in magazines, websites and posters. Use it for logos, packaging, branding or huge signs on your favourite restaurant.
Bareona Font (Free)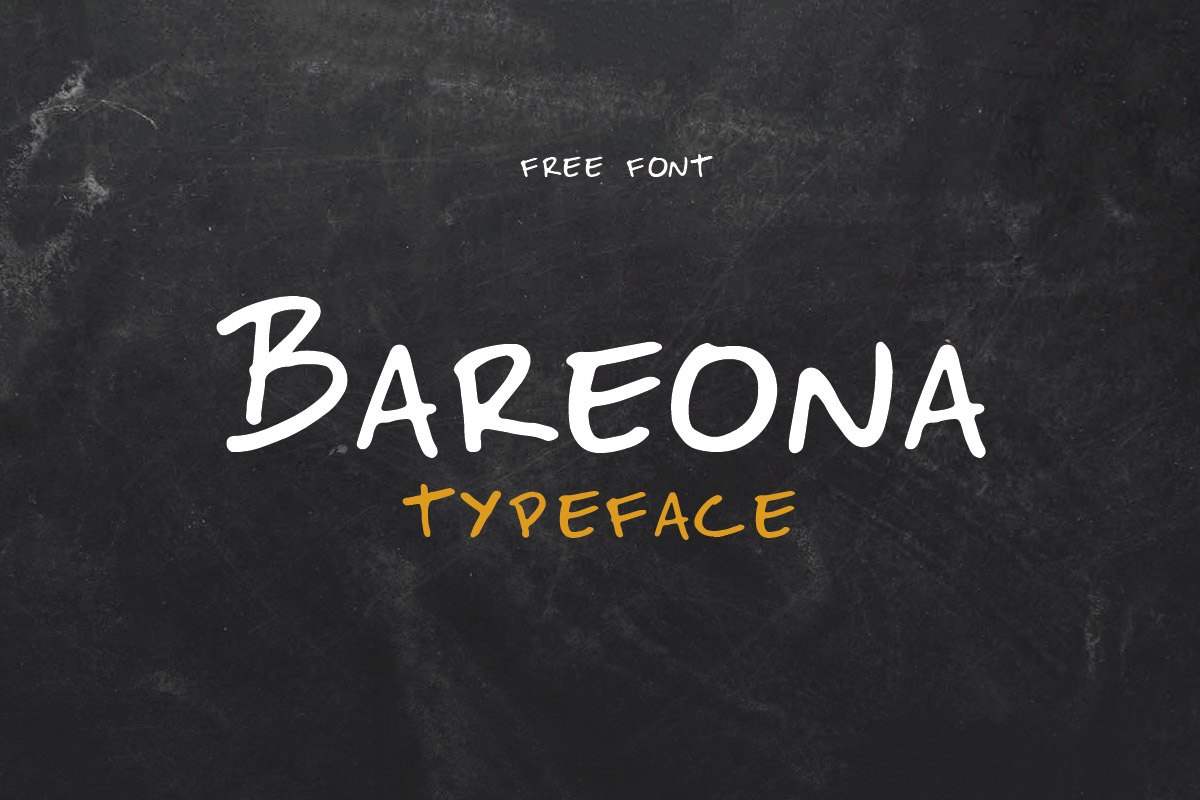 Bareona free font is inspired lettering on menu board in the cafe, and it's specially designed for the cafe's and restaurant's who use chalk concept, for lettering, logo, posters, etc.
Chalky Fingers Font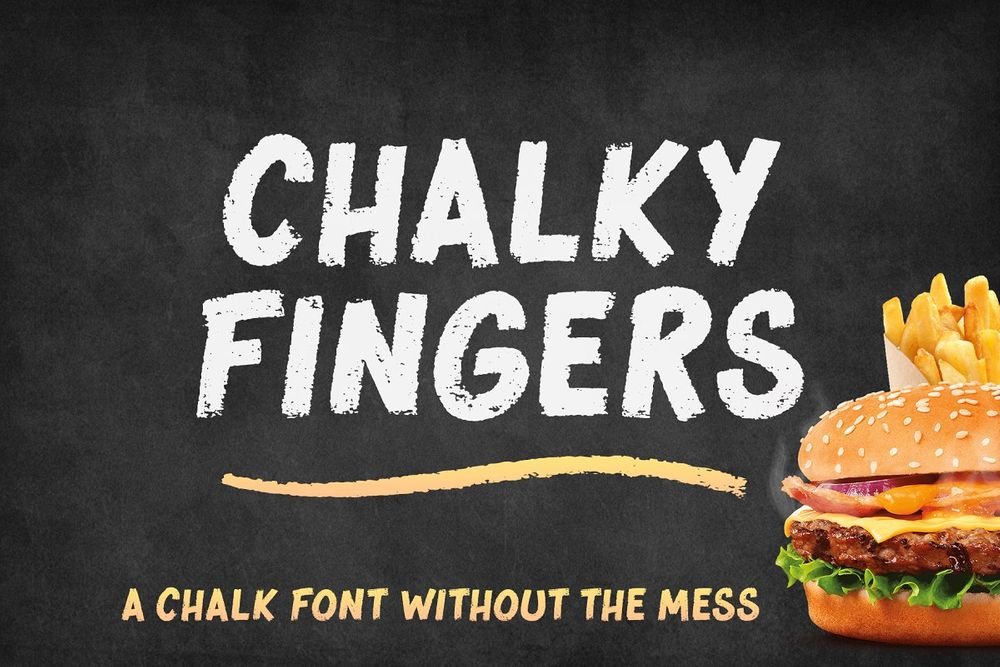 Chalky Fingers includes loads of swashes and arrows to give extra emphasis to your messages. Numbers, punctuation and multi-language characters are all included.
KG Second Chances Font (Free)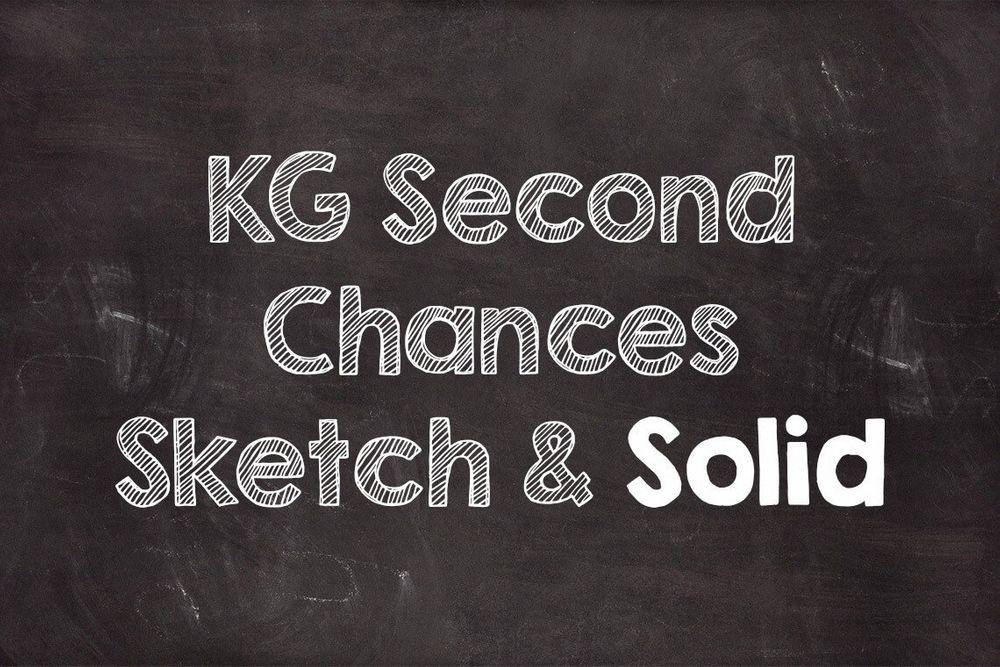 It can be made more geometrical and sketchy, and KG Second Chances is the best for your cafe or restaurant menu design without any doubts.
LaChalk Typeface + Extras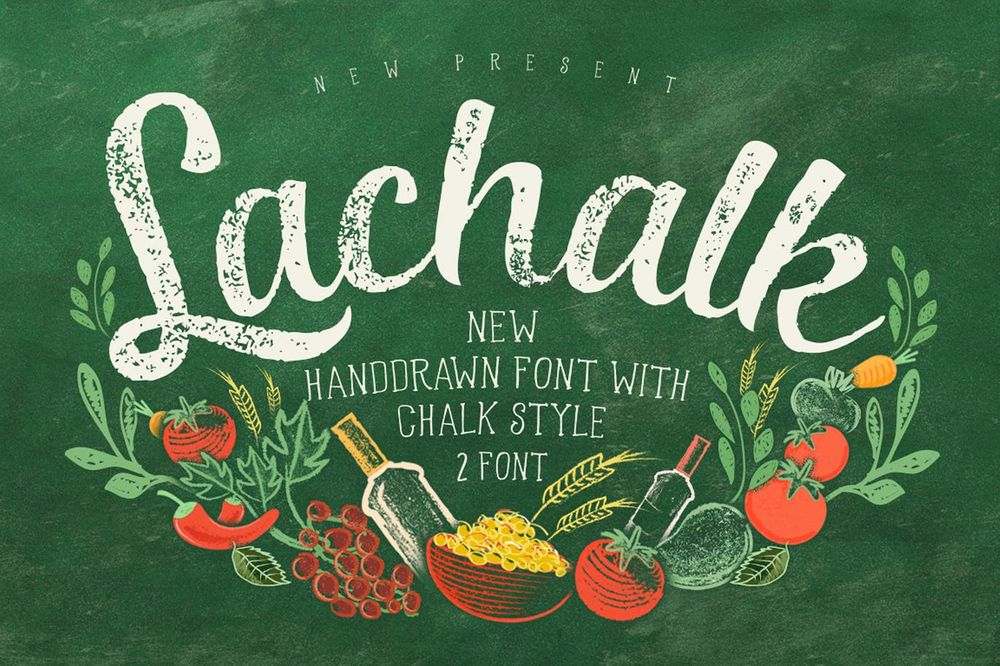 Inspired by many lettering on menu board the cafe, and it's specially designed for the cafe and restaurant who use chalk concept, for lettering, logo, posters, etc. and also a touch of extras makes this font look stylist.
Delycious Script Restaurant Typeface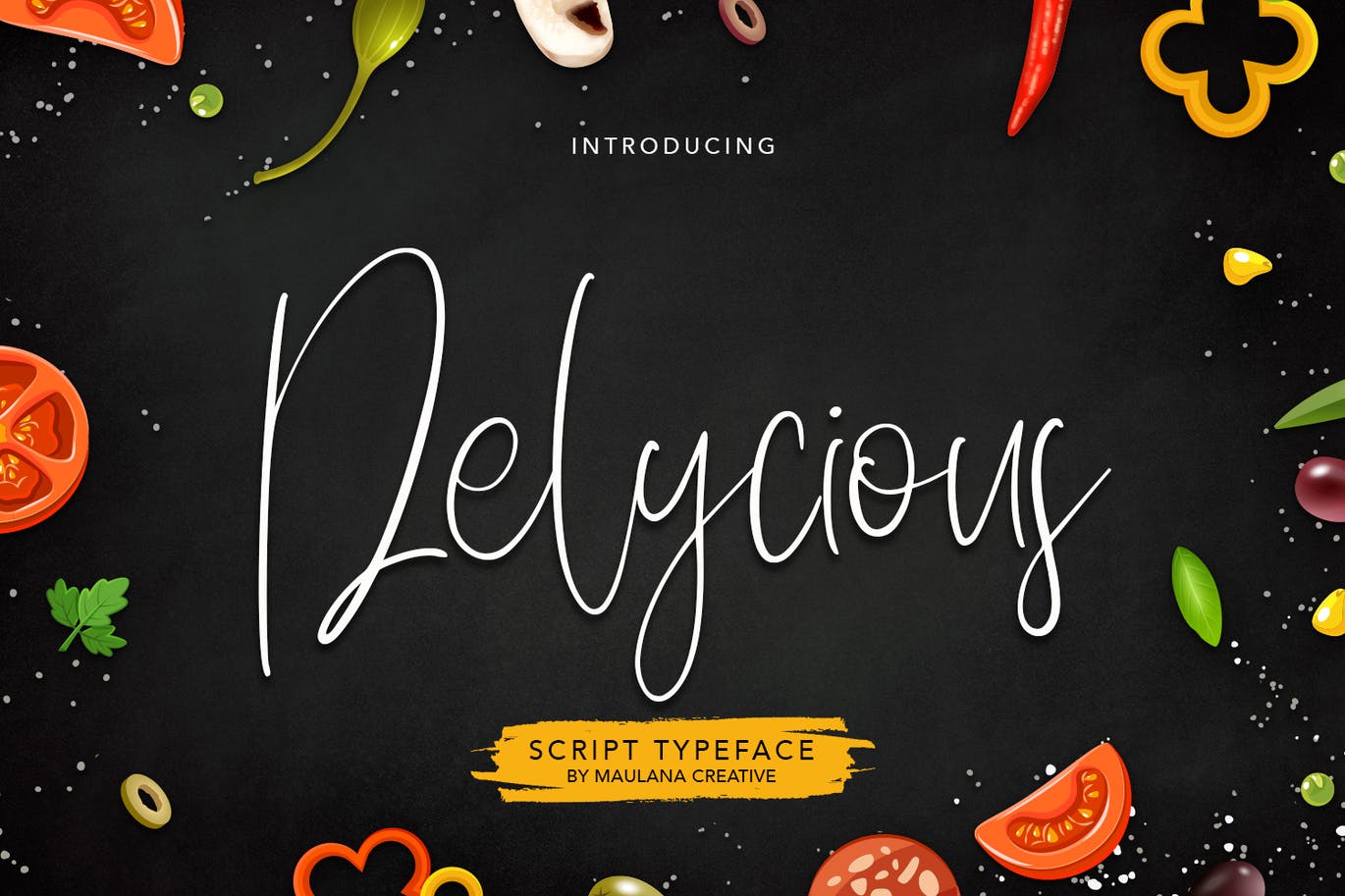 Authentic restaurant typeface for a beautiful styling of your designs. Perfect for cafes, restaurants, logos, lettering and etc.
Quizine Culinary Brush Font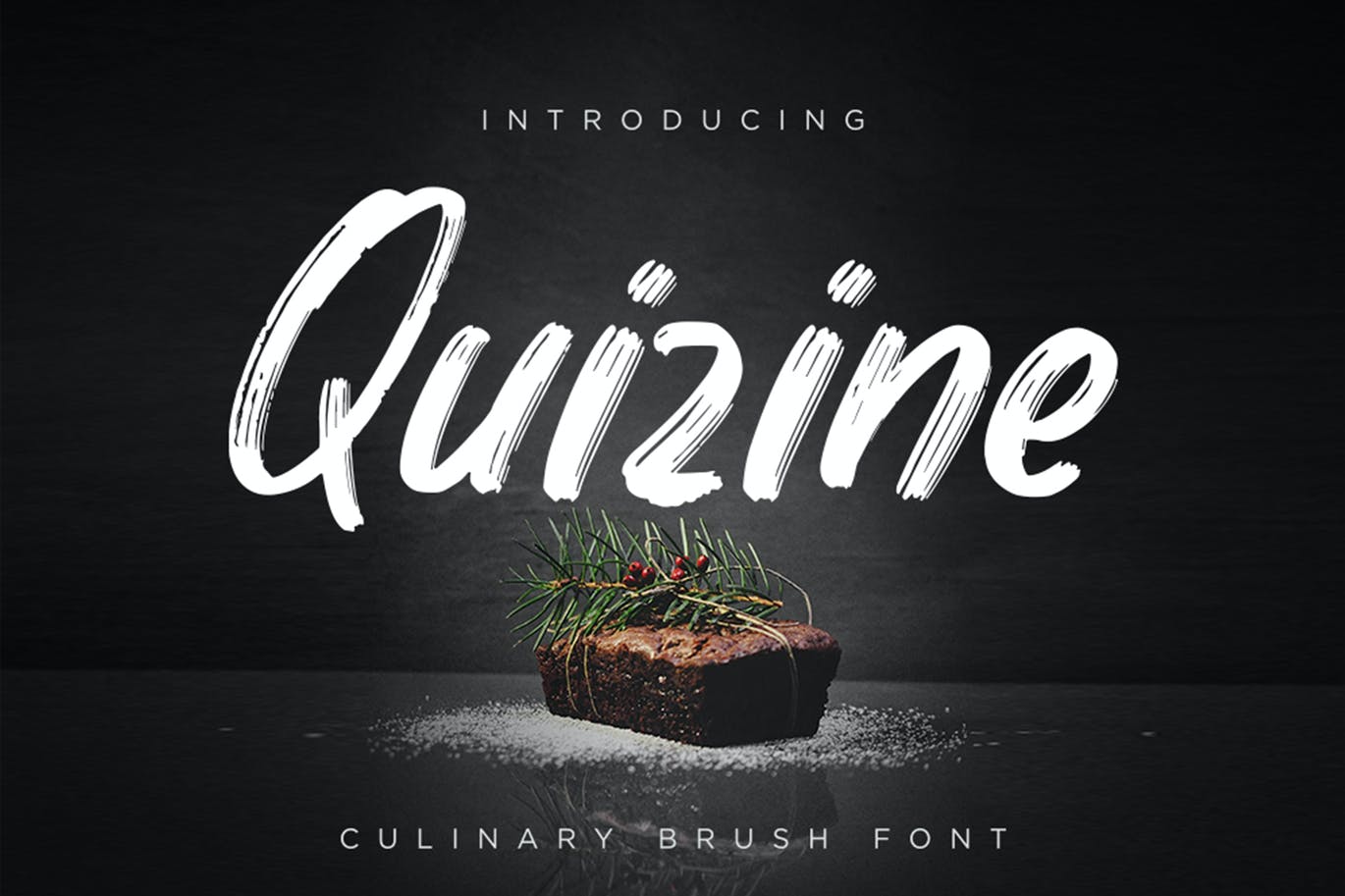 Inspired by the Japanese restaurant's menu with the vibe of the traditional brush stroke. An easy way to go for your restaurant logo, branding, menu, packaging, snack, anything you name it.
Humblle Rough – Font Duo + Extras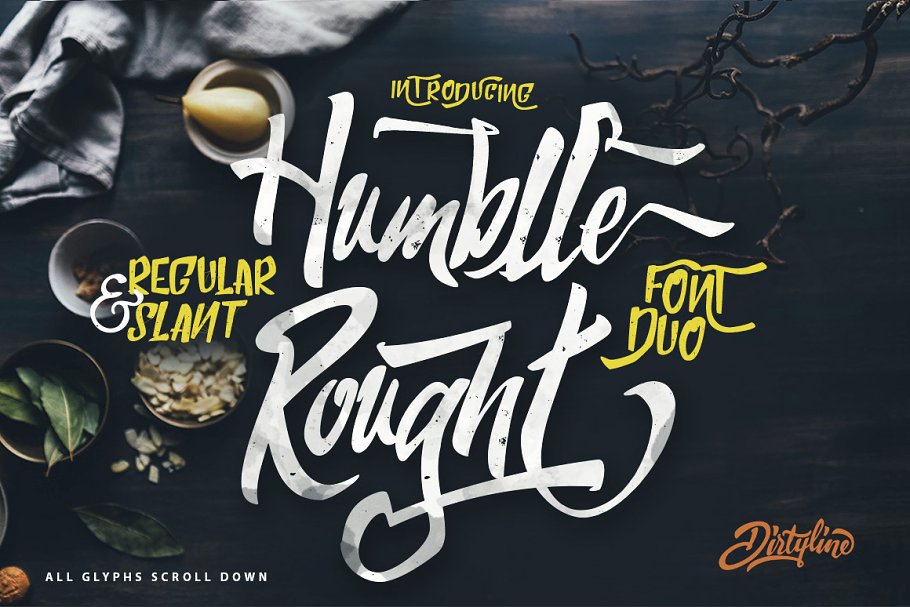 Humblle Rought is a modern vintage brush typeface. Perfect for invitation like greeting cards, branding materials, business cards, quotes, posters, and etc.
Restaurants Script Fonts (Free)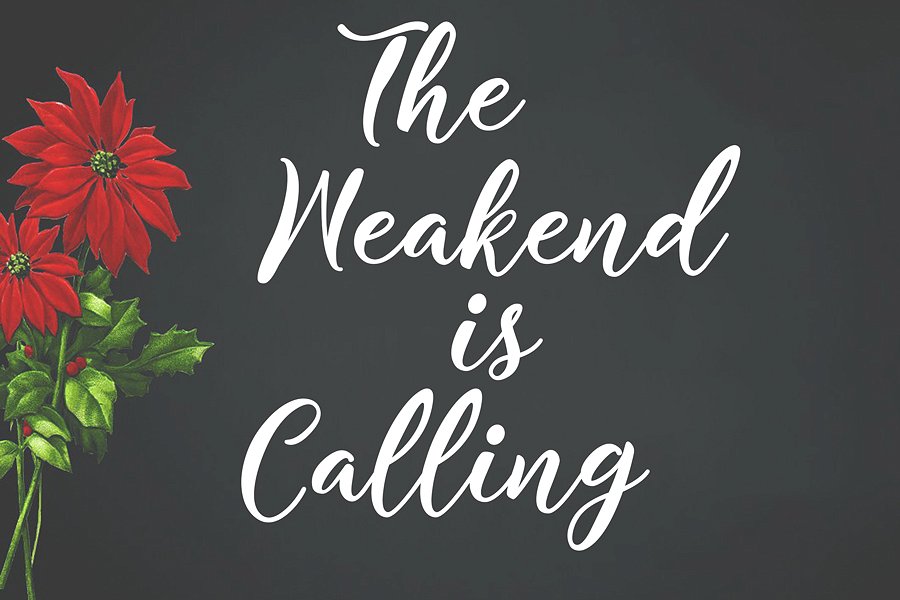 A new fresh & modern script with a handmade calligraphy style. This font are perfect for wedding postcard, restaurant and cafe menu design, logos, branding and etc.
Brunch Brunch Font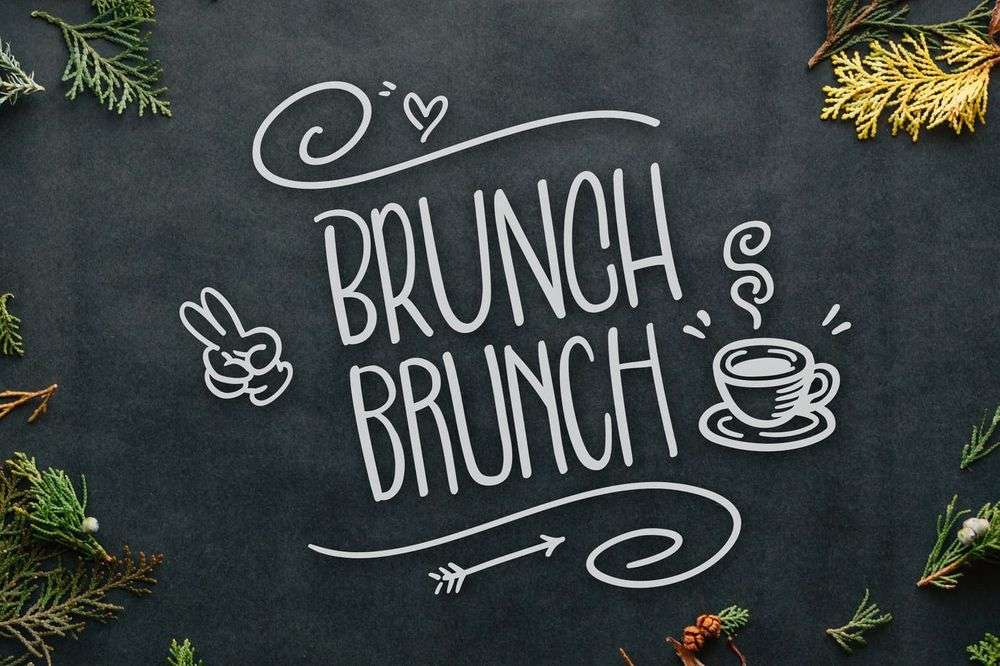 A beautifully handwritten & designed font, has a condensed, fun & young feel. Beautiful for restaurant menu design.
The Barethos Font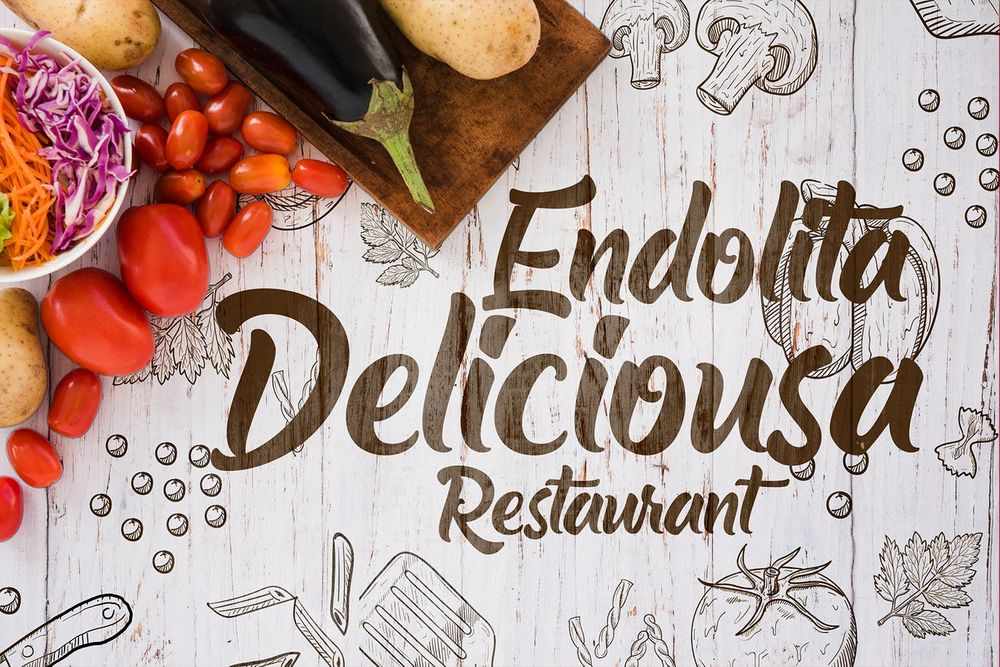 The Barethos is a delicious display font inspired by tasty food. Its unique character is very suitable for logos, packaging, branding, and other creative design needs.
Bravely Handwritten Font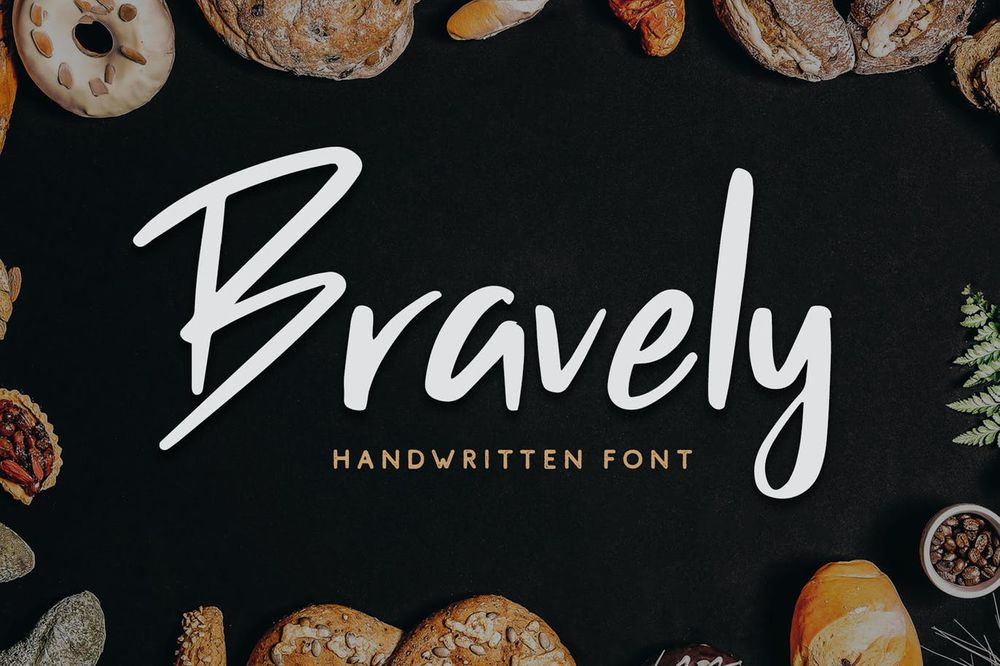 It is a unique handlettering font for your design needs. Perfect for bakery, restaurant or cafe branding, logos and any other creative designs.
Food Delight Font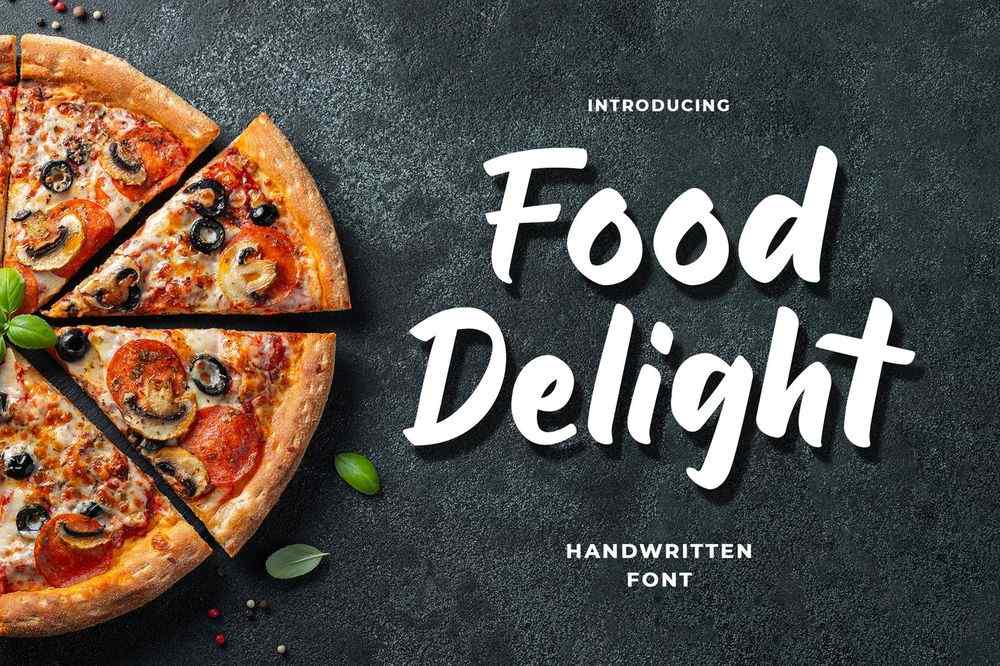 Food Delight is a handwritten font in a modern brush style. This script font is perfectly suited for any culinary projects like street food, food truck, restaurant, cafe and any branding material.
Original Burger Font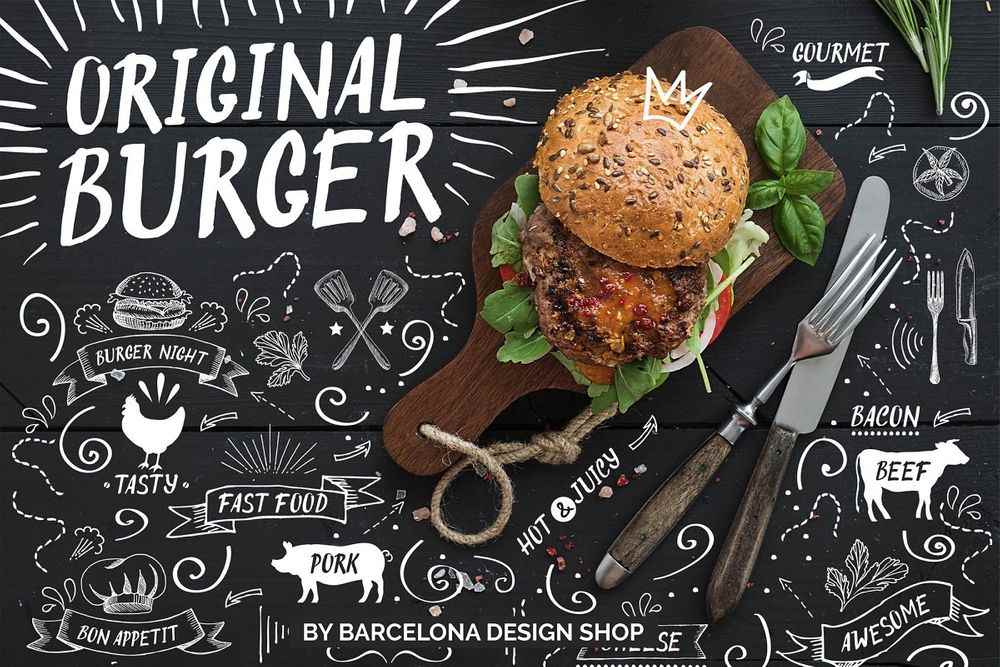 Original Burger is a handmade font consisting of uppercase letters, punctuation and numbers. Best for food related designs.
Vendeur Vintage Font Family + Extras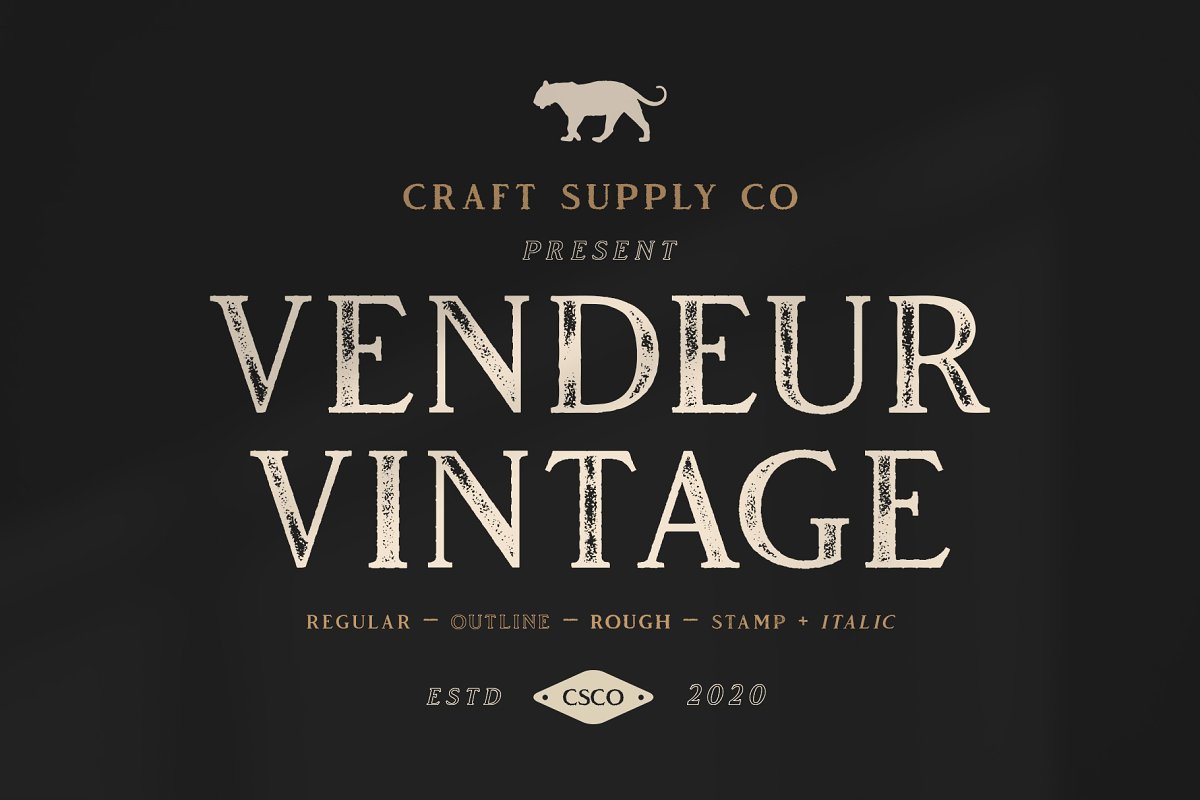 An outstanding vintage style font. It can be used to create almost all types of design projects like print materials.
Culinary Font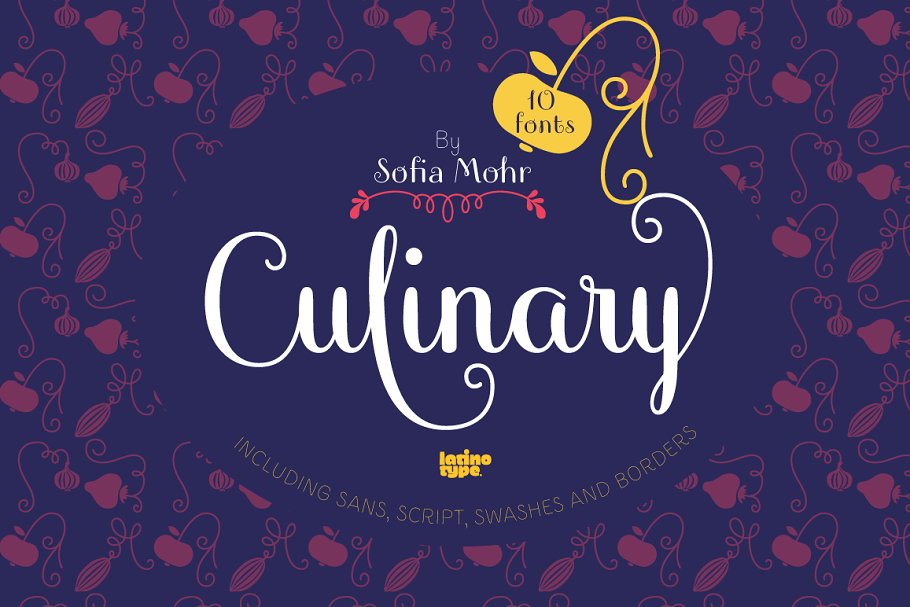 Culinary is a typographic system inspired by the art of cooking. It is well-suited for packaging, restaurant and cafe branding, bakeries, logos, magazines, menus, recipe books, invitations and much more.
Fried Chicken Typeface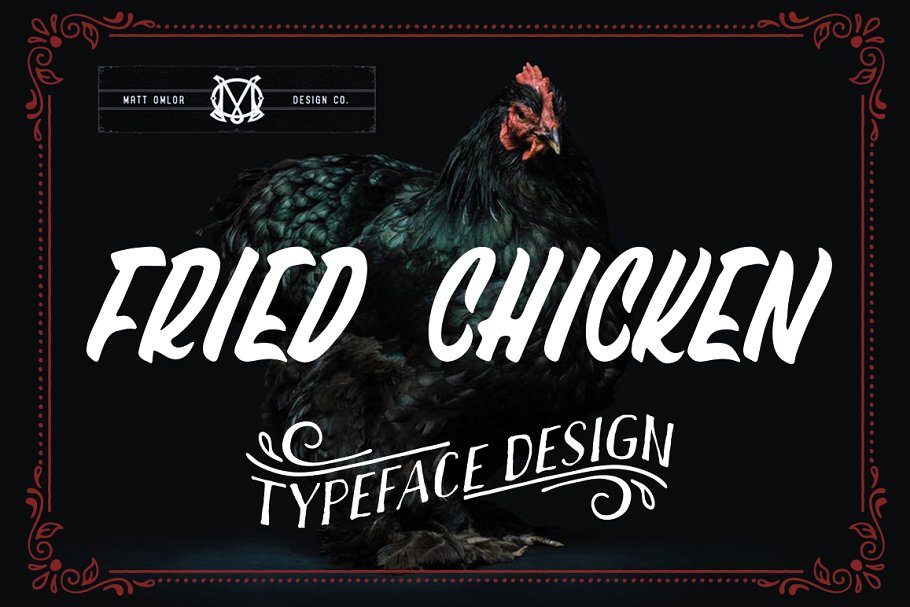 Fried Chicken typeface is a fun typeface that was inspired by hand painted sidewalk restaurant menu signs. It can be used for logos, advertisements, magazines, business cards, menus, pretty much anything you can think of.
Espano Heavy Serif Font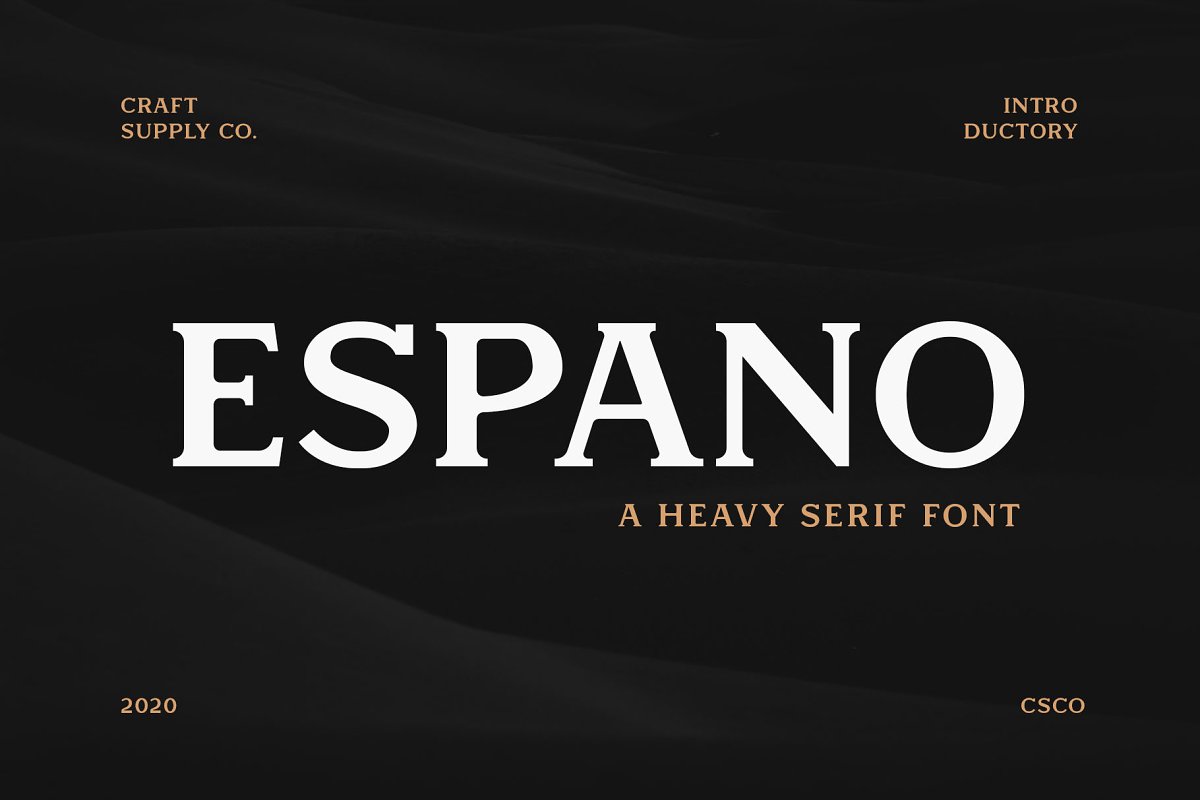 It is a heavy serif font family whose design refers us to the style of modern serif. Suitable for logo, greeting cards, quotes, posters, branding, name card, stationary, design title, blog header, menus, art quote, typography and etc.
Butchery Bold Script Font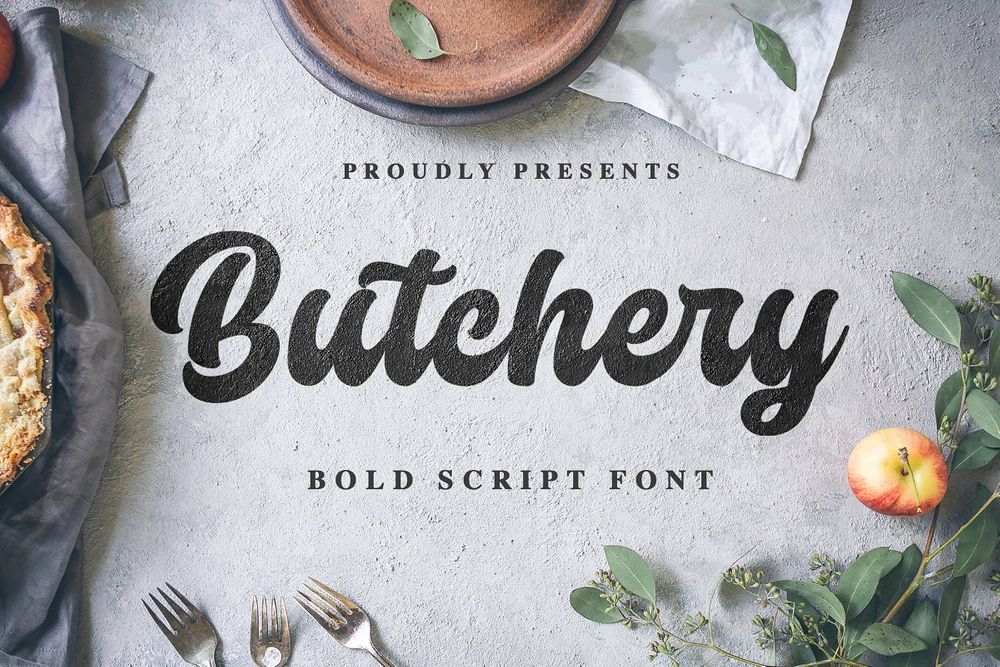 Butchery inspired by food posters, food menus and food packaging. Perfect for logotype, food posters, food menus, food packaging and etc.
Paisley Cupcake Font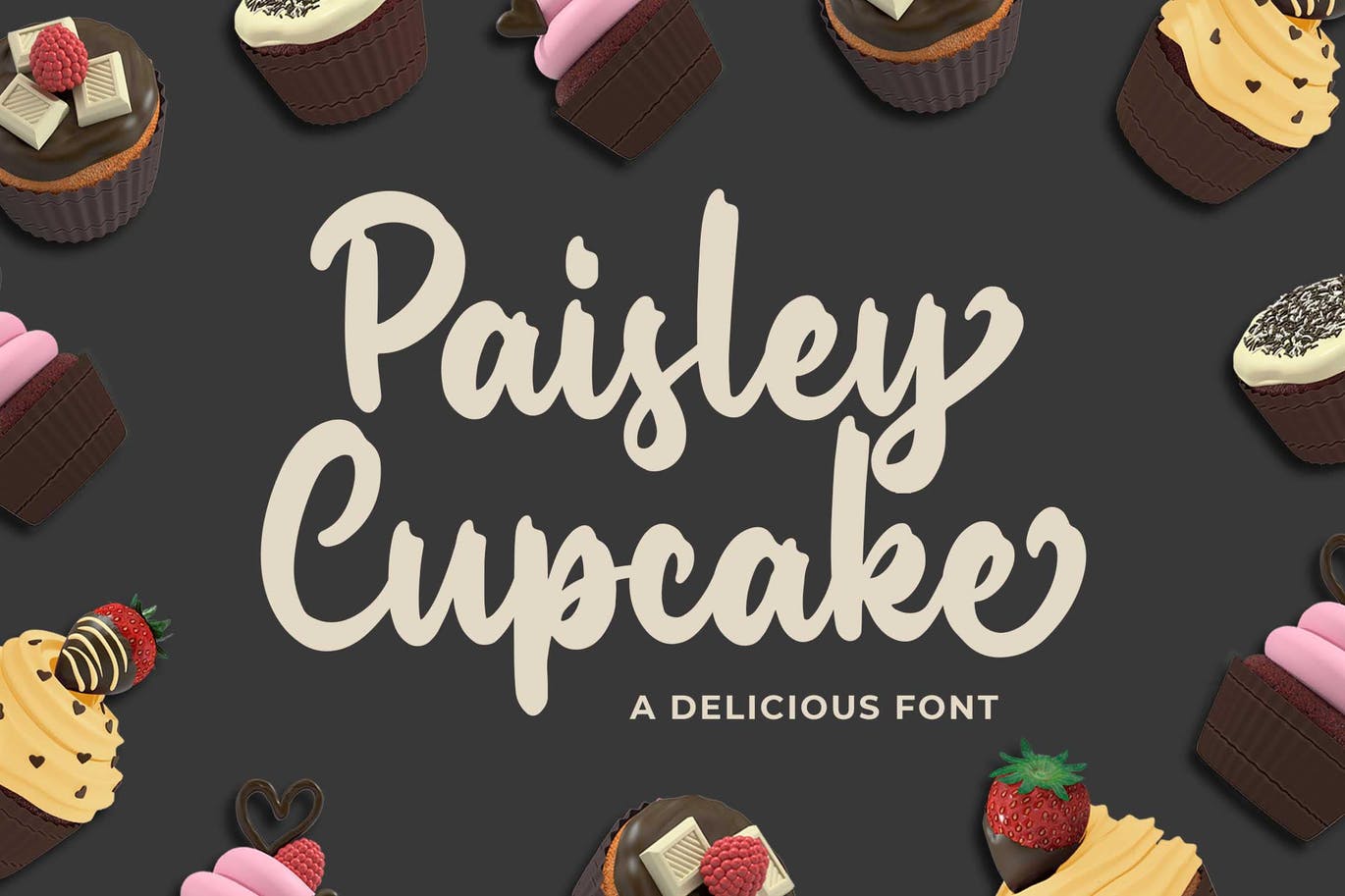 The font is inspired by food theme. It is perfect for display, food, restaurant, logotype and etc.
Malema Handwritten Script Font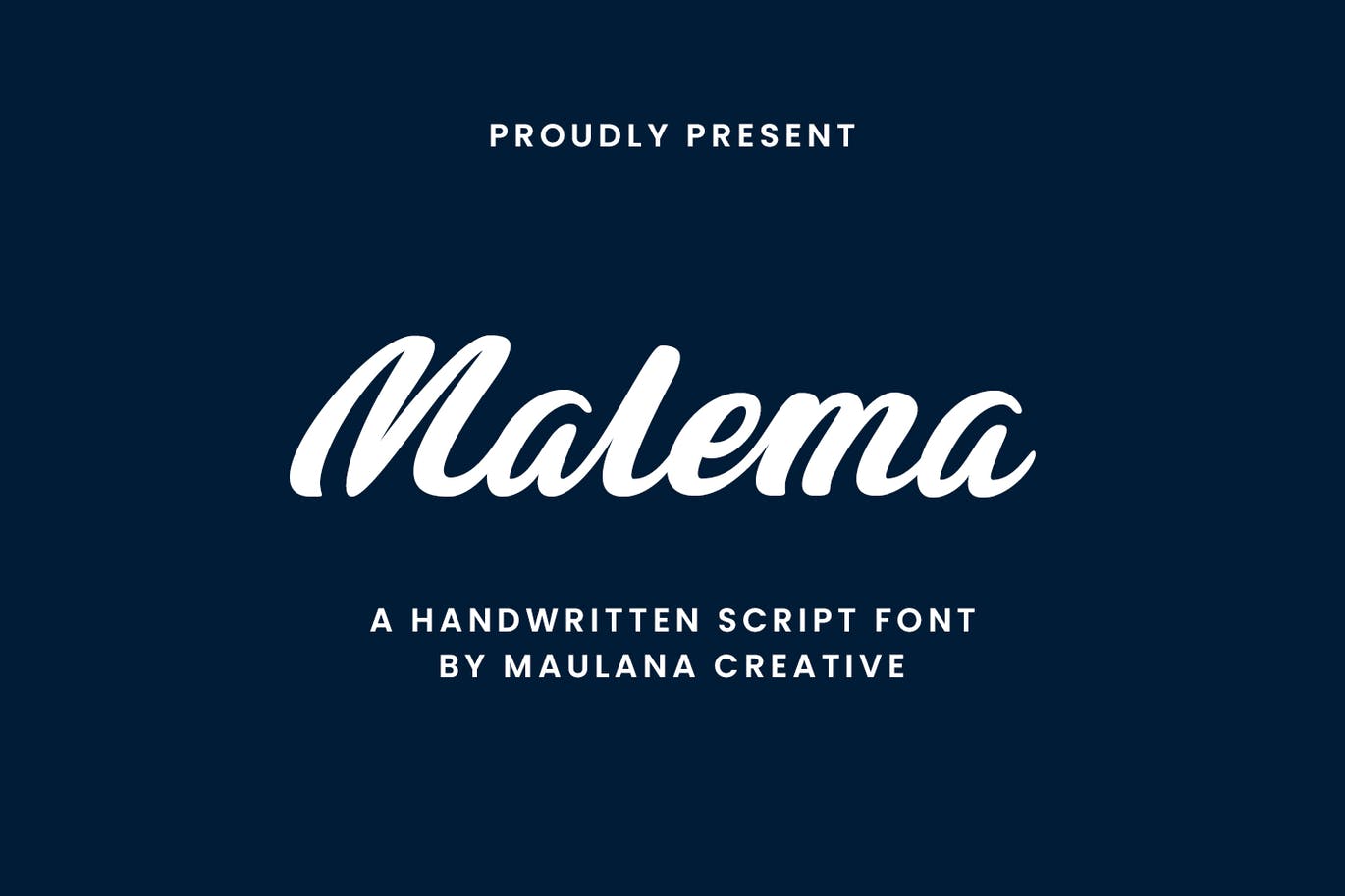 Give your designs an authentic handcrafted feel by using this handwritten script font. It is perfect for signature, stationery, logo, typography quotes, menu designs, magazine or book cover, website header, clothing, branding, packaging design and etc.
BiteChalk Typeface Font + Extras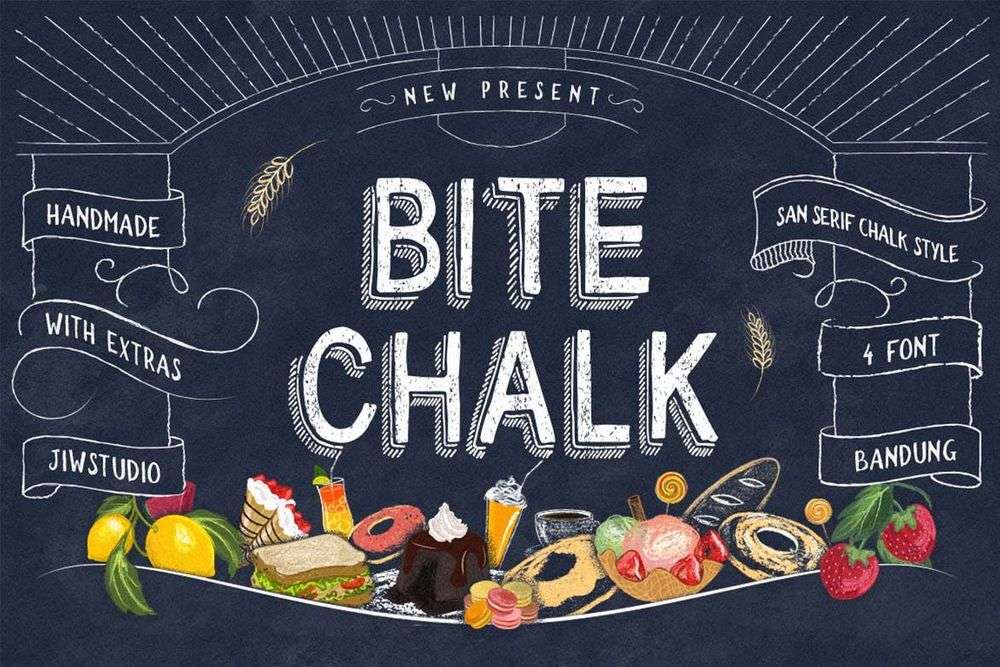 This typeface allows you to mix and match pairs of ornaments to fit your design. Good for projects like a menuboards it's specially designed cafe or restaurant.
Caferus Font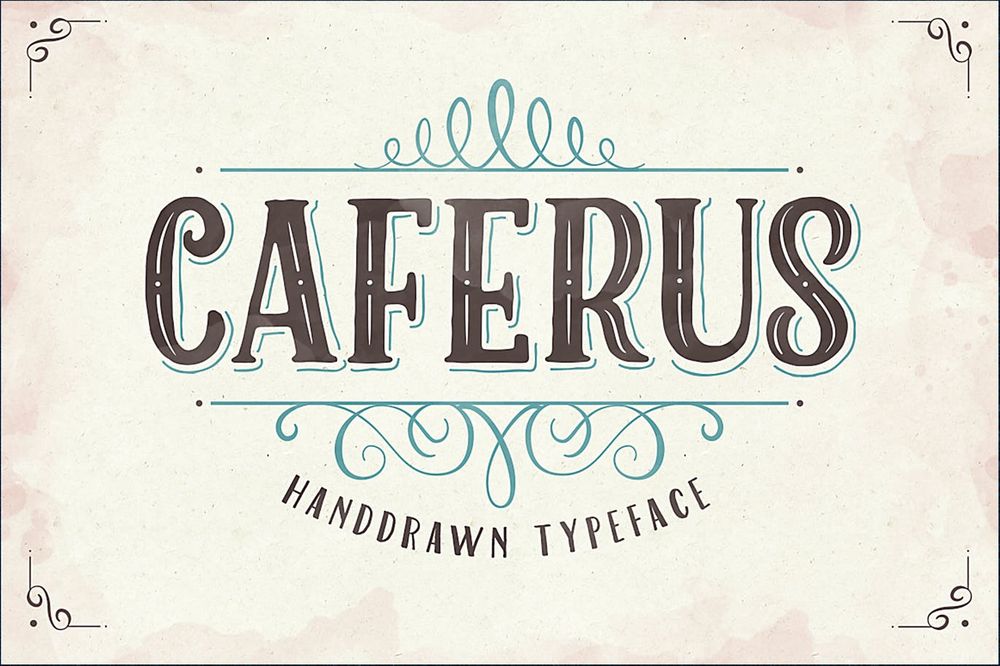 This font is inspired by many lettering on the cafe, and it's specially designed for the cafe and restaurant who use vintage concept, for lettering, logo, posters, t-shirt and etc.
Featuredimage by rawpixel.com