In an era where digital representation is key, the WordPress segment of the market has seen exponential growth. Today, almost every second website is built on the basis of this remarkable CMS, a testament to its power, flexibility, and user-friendliness. The development landscape for this platform is vast and populated by several pioneers, one of whom is MotoPress.
This company, with a history spanning over a decade, has been instrumental in shaping the WP ecosystem, offering a multitude of products. Its flagship solution, the Hotel Booking plugin, stands out as a comprehensive tool that facilitates the reservation process on websites for hotels, inns, B&Bs, and so on. Moreover, this team is also responsible for the creation of about ten booking WordPress themes of the highest quality.

MotoPress is not only known for its top-tier development efforts. Additionally, they maintain an incredible blog that regularly publishes informative and helpful articles. This online project is a valuable resource for everyone from beginners exploring the possibilities of WordPress to seasoned professionals seeking expert advice and updates.
Let us guide you through some of the top posts from the MotoPress blog, offering a sneak peek into their wealth of knowledge. Each selection comes with a brief synopsis and a link for a more detailed overview. Now, let's dive in and explore some of the exceptional content curated by the MotoPress team.
20+ Best Free Elementor Templates & Themes 2023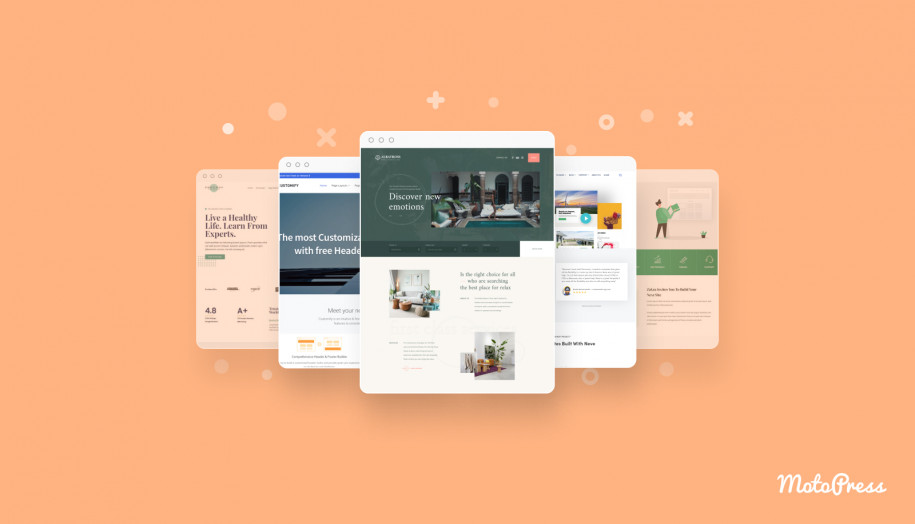 This piece explores a selection of exceptional free skins that work seamlessly with Elementor, a highly popular WordPress plugin for creating and customizing websites with ease. This write-up highlights the benefits of these templates, placing particular emphasis on their additional widgets, pre-made pages, and blocks that seamlessly integrate with Elementor, all meticulously tailored for optimal compatibility.
A compilation of the finest free themes is subsequently showcased in the article. Each alternative is meticulously described, featuring information on its year of release, scores obtained from speed tests of the demo, and compatibility with other page builders. The mentioned templates comprise Albatross, Astra, Neve, Interim, Customify, Phlox, and Blocksy, among many others.
An invaluable guide is provided for WordPress enthusiasts in search of free templates and themes that seamlessly integrate with Elementor, with the aim of enhancing the aesthetics and functionality of their websites. The focus is on the benefits offered by this page builder, while also highlighting templates that prioritize performance, resulting in visually captivating and quickly loading online resources.
36 Best Vacation Rental WordPress Themes & Website Templates (Free & Paid)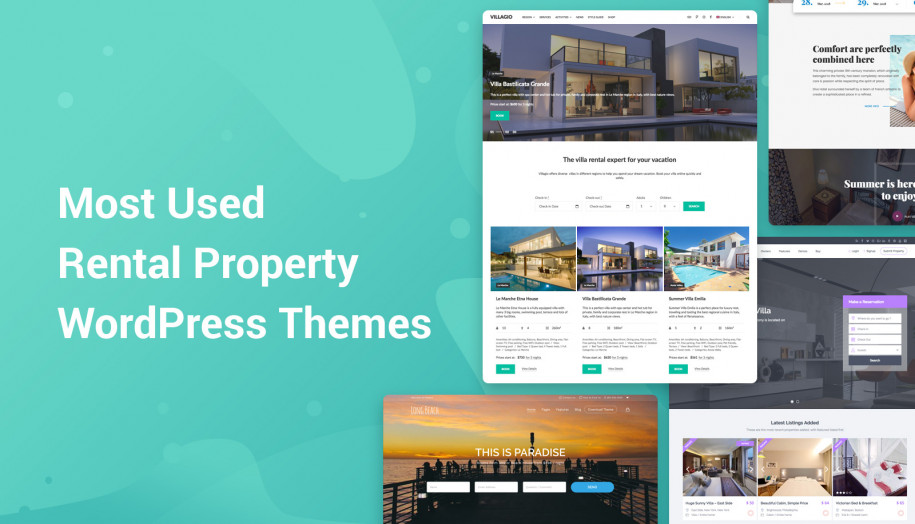 Within this article, you will discover a carefully selected compilation of website templates designed specifically for vacation rentals. Whether you seek free or premium options, these offerings are tailored to individuals embarking on the creation of websites for their esteemed enterprises. Embracing a wide spectrum of rental accommodations such as guest houses, inns, B&Bs, hotels, and chalets, these themes cater to diverse needs.
One of the prominently featured templates is Villagio, recognized for its proficient handling of online bookings and effective property management. It leverages the capabilities of the MotoPress Hotel Booking plugin, boasting a range of impressive attributes such as property listings, precise availability tracking, flexible pricing management, and convenient online payment options.
Additionally, the article highlights Booklium, an adaptable theme offering a diverse selection of rent website templates tailored to various accommodation types. With its one-click demo import functionality and seamless integration of the Hotel Booking plugin, Booklium ensures a smooth and hassle-free reservation experience. As for other options showcased in the roundup, you are invited to acquaint yourself with the comprehensive information, their unique features, plugin compatibility, and a myriad of design choices by visiting the blog post via the corresponding link.
16 Best WordPress Coming Soon Plugins (Free & Premium)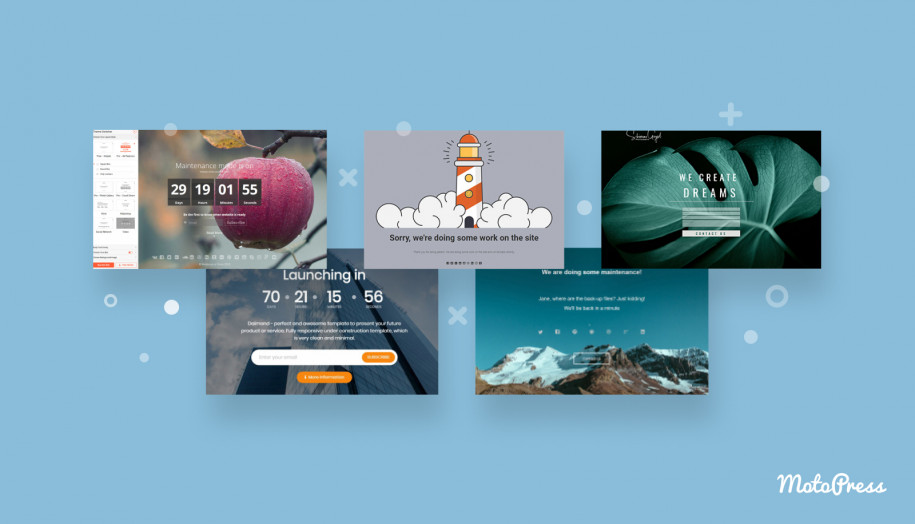 Commencing with an exploration of the significance of "maintenance mode" or "under-construction" pages for WordPress websites, whether during periods of site downtime or for initial launches, the article underscores the necessity of user-friendly plugins that facilitate the creation of "under-construction" templates without the need for coding or extensive adjustments.
Subsequently, the write-up delves into an extensive exposition of the key attributes exhibited by the leading "coming soon" plugins tailored for WP. A comprehensive exploration encompasses a thorough examination of their distinctive features, flexible customization choices, and diverse pricing plans. Each tool is meticulously portrayed with a focus on its user-friendly nature, adaptability for customization, and supplementary functionalities encompassing pre-designed templates, countdown timers, subscription forms, and more.
Additionally, the article provides a concise overview of several "maintenance mode" plugins available for WordPress. Concluding on a pragmatic note, the author offers a comprehensive summary of the advantages and functionalities presented by the WP "coming soon" plugins, while advising users to select the one that aligns most fittingly with their individual requirements and financial considerations.
17 Best Airbnb Style WordPress Themes to Build an Airbnb Clone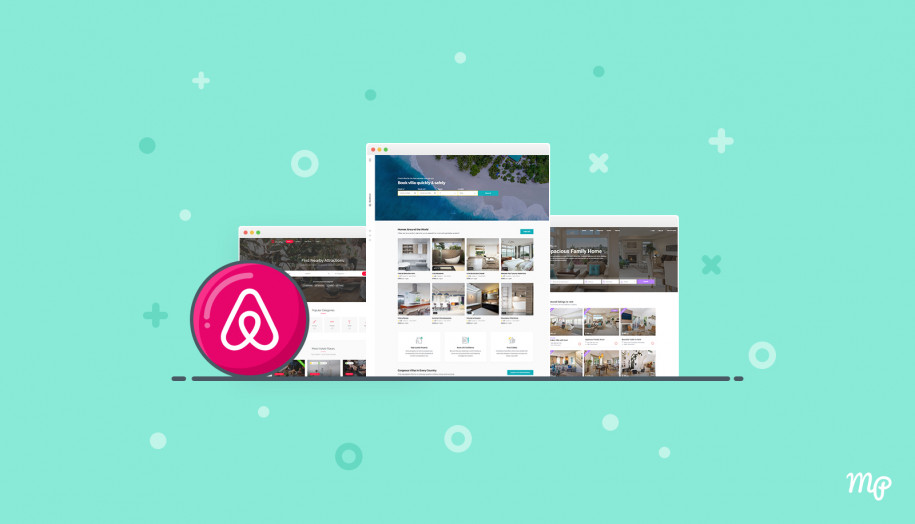 In this overview, several exceptional templates are presented, which enable the creation of websites similar to Airbnb. These themes are bundled with an array of plugins that seamlessly incorporate essential features such as property submission, payments, bookings, and more. Emphasizing the significance of both aesthetics and functionality in template selection, the article presents a comprehensive comparison of the distinctive attributes offered by each alternative.
The spotlight is placed on vital functionalities crucial for the development of a website resembling Airbnb. These include a homepage search box, enhanced search filters, ratings and feedback, imagery showcasing accommodations, comprehensive descriptions, support of diverse payment options, and a fully adaptable interface. Furthermore, it is noted that while certain templates accommodate specialized plugins, they are not available without charge.
A concise overview is given for each theme, outlining their notable attributes and capabilities. The alternatives highlighted in the article encompass Listify, Listable, Wilcity, Booklium, Homey, Villagio, Findgo, Luviana, Listeo, and others. Extensive details are provided for online reservations, categorization and sorting options, property submission functionality, interactive mapping features, seamless payment processing, and comprehensive property reviews associated with each individual template.
You were introduced to several overviews of the value-packed articles on the MotoPress blog, ranging from insightful roundups of templates compatible with Elementor to an in-depth examination of various plugins. Each article offers a wealth of information, meticulously designed to assist passionate WP enthusiasts in enhancing their website customization journey.
With the resources provided by MotoPress, the journey to building an exceptional online presence becomes not just achievable, but enjoyable. Whether you are aiming to enhance your website design, boost its functionality, or navigate the landscape of online reservation systems, MotoPress offers a comprehensive knowledge base and a multitude of tools to guide you every step of the way.
Published by
decolore
Thanks for being a part of this beautiful blog. Hours spent to create this web space to our visitors as much useful as we can. We're living with a pace of life and build beneficial collections related to graphic and web design. Here we come up with premium and free collections like mockups, backgrounds, fonts, wordpress themes, branding, inspiration, tutorials and informative articles for professional designers and beginners. Go ahead and let's be a partners! View all posts by decolore