Slab serif fonts can be used for a variety of purposes, ranging from general body text, to headlines. We've catalogued the best bold, strong, messy and clean free and premium slab serif fonts available for download. Our list brings together 30+ Amazing Slab Serif Fonts to gathering your needs for your typographic projects. Have a nice time and Enjoy!
You may also like:
Woodman Slab Serif Font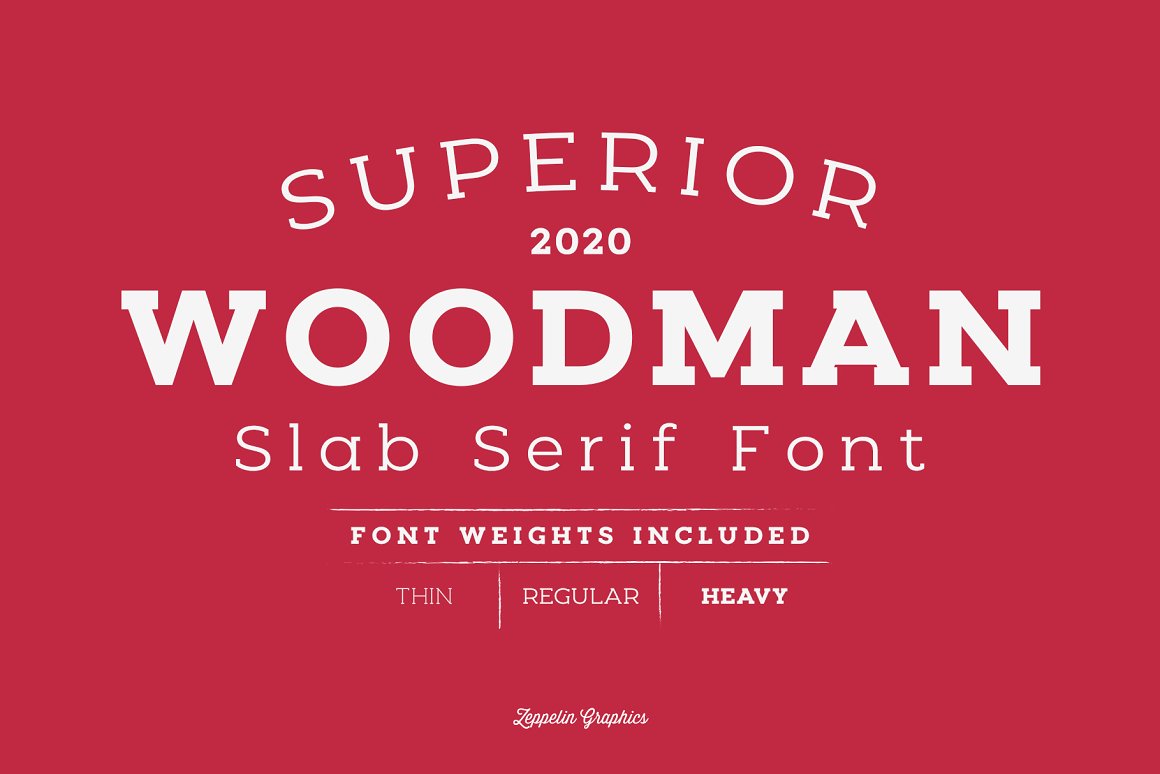 Woodman features 3 weights, regular, thin and heavy. Each weight has 4 different styles: normal, rounded, press and grunge. Perfect for branding, headlines, tittles, covers, posters, flyers and etc.
Hodgeson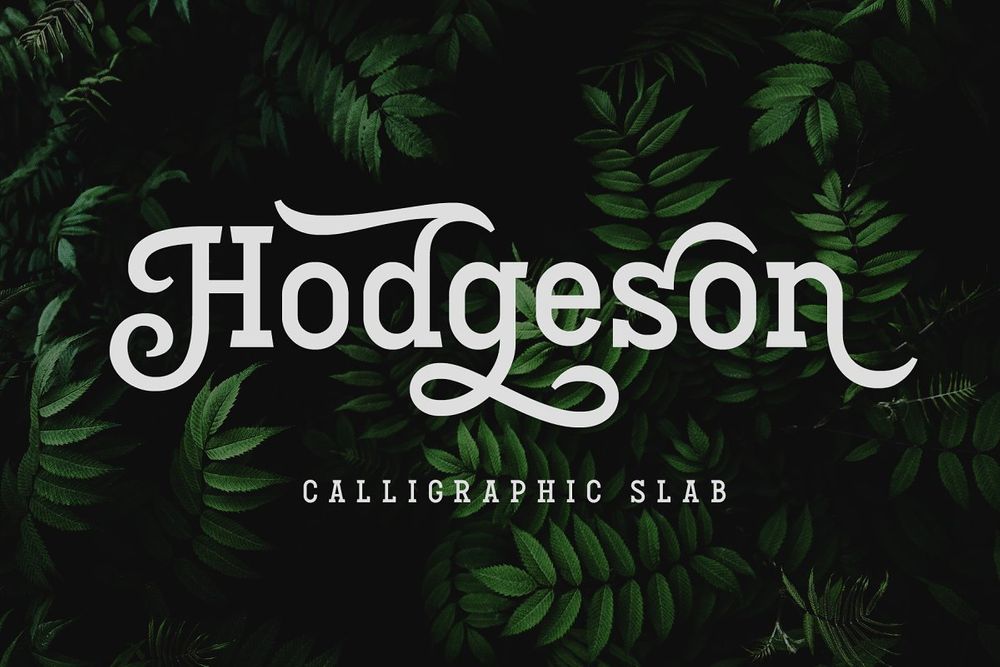 Hodgeson is a calligraphic slab serif font, which made with combinations of custom lettering and Egyptian style. Available in 4 styles that you can use it for many purposes, as a combination or split according to the design styles.
Gingers Slab Serif Font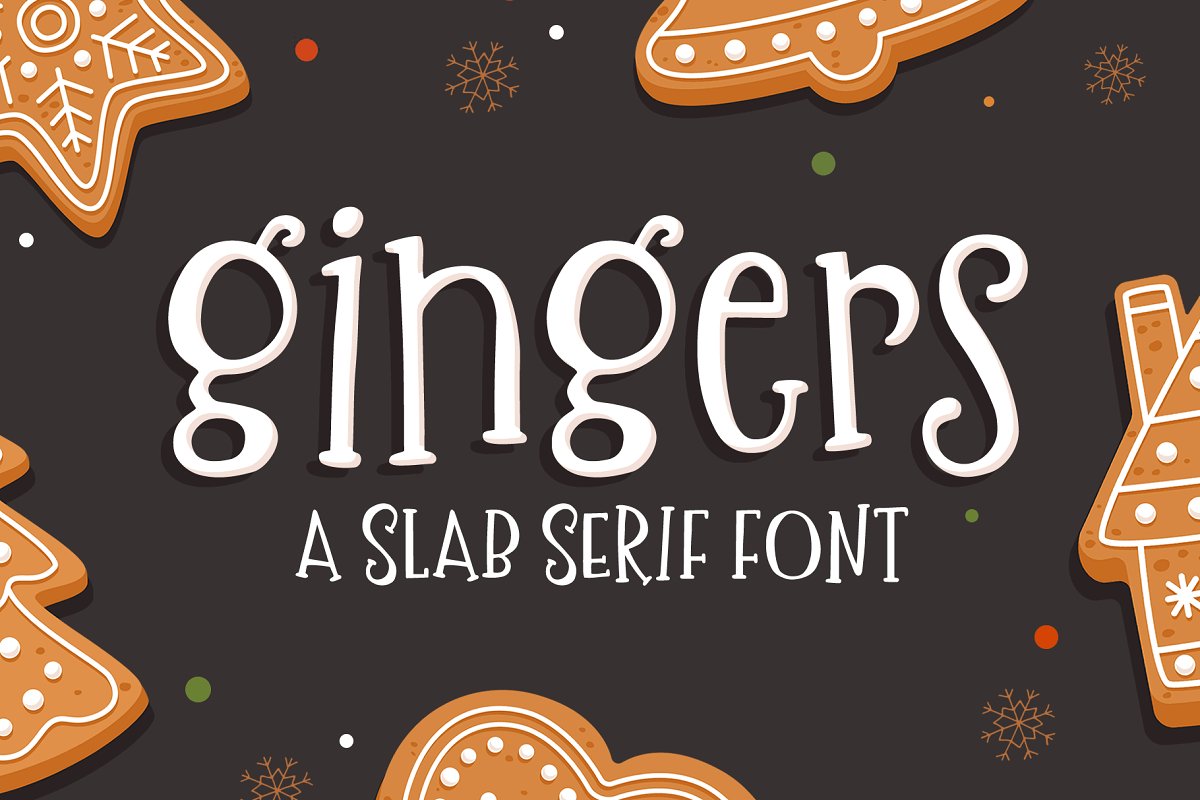 Gingers is a sweet and curly slab serif font. It is perfect for the holiday season or any time of the year when you need to add a little whimsy and charm.
Carnival VP Slab – Latin & Cyrillic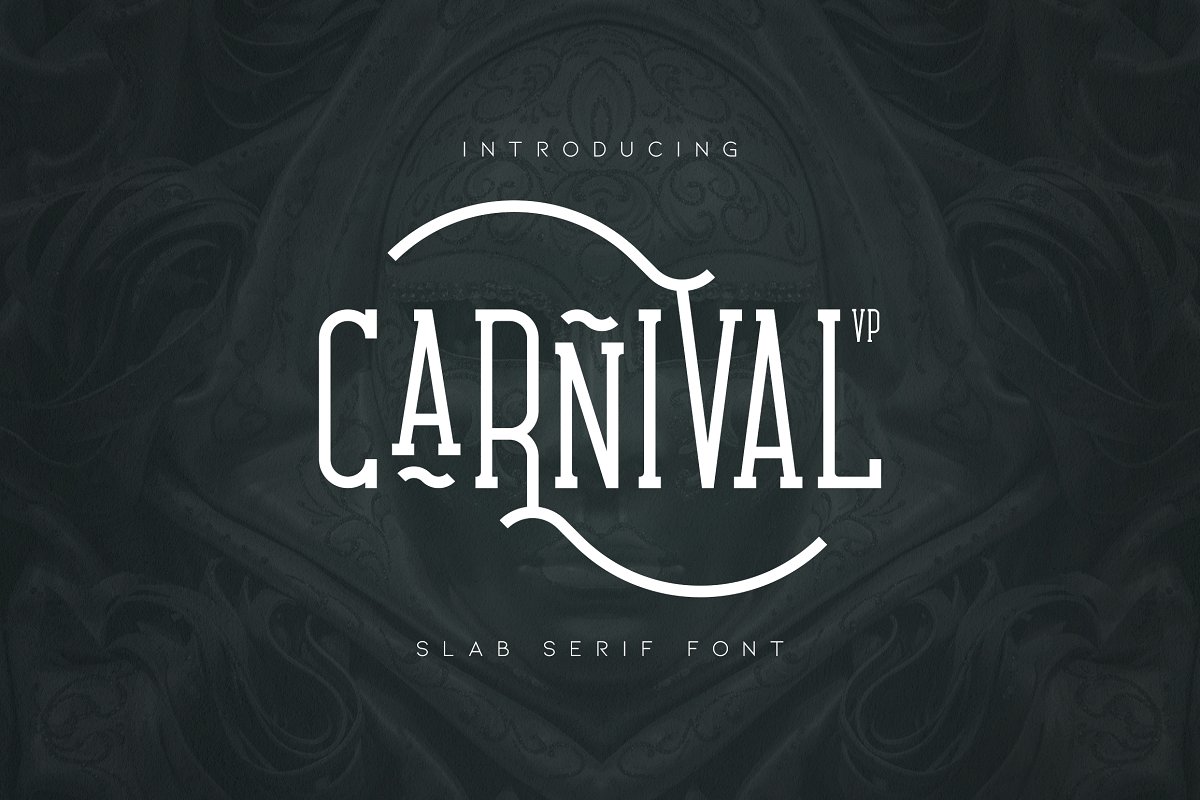 Carnival is long, clean font with latin and Cyrillic support, tons of alternate glyphs, and multilingual support. It's a very versatile font that works great in large and small sizes.
Regan Slab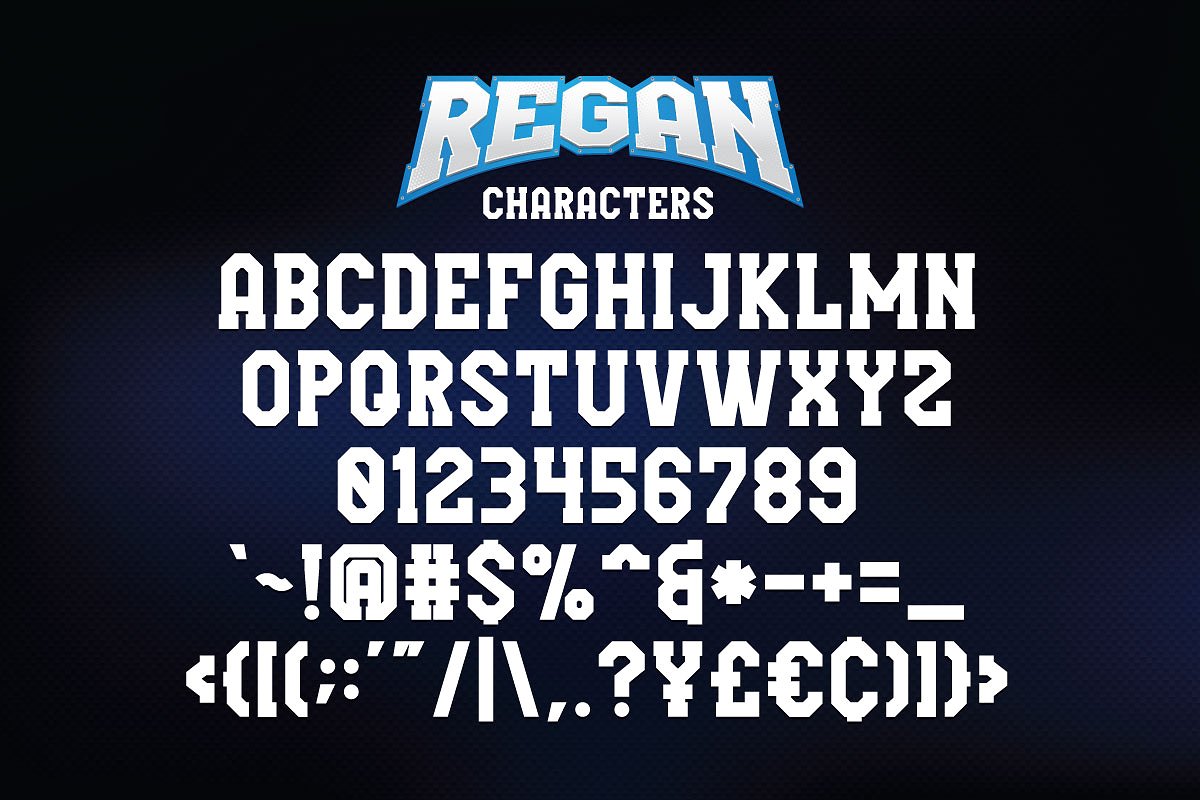 Regan Slab is a font created for those who want to make the sports team's logo, like Basketball team, American football, and other sports themes. Regan Slab can also be used to create logo, posters, flyers, etc. Solid, bold, strong and thick are the characteristics of this font.
Otakaku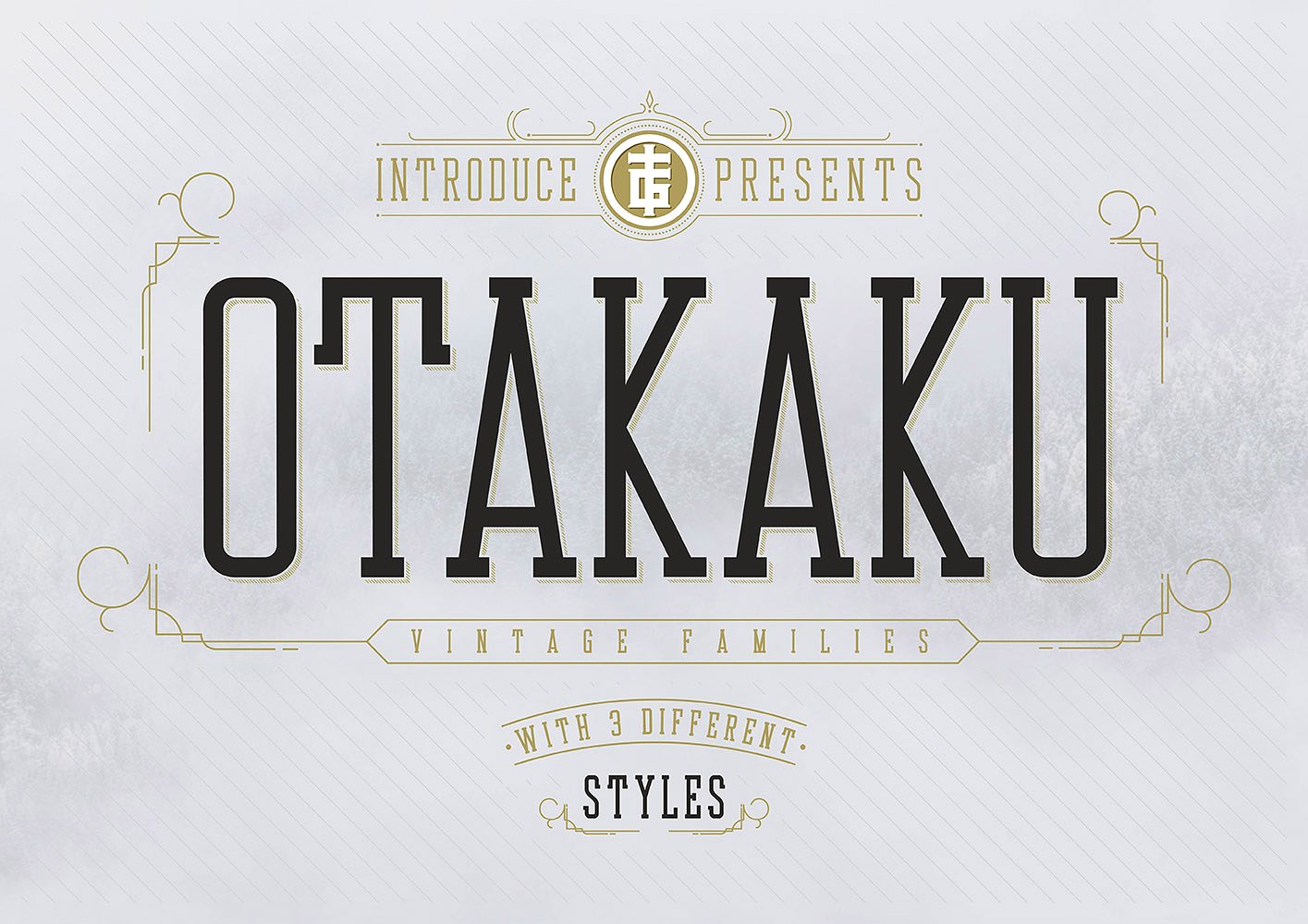 Otakaku is a typeface that is inspired by vintage-style lettering which is great for both headlines and body content copy. The three families in this typeface – regular, bold, and vintage; adds perfection to Otakaku for custom wedding and event invites, quotes on posters, vintage-themed apparel, and almost anything else you can imagine.
Arctic Free Typeface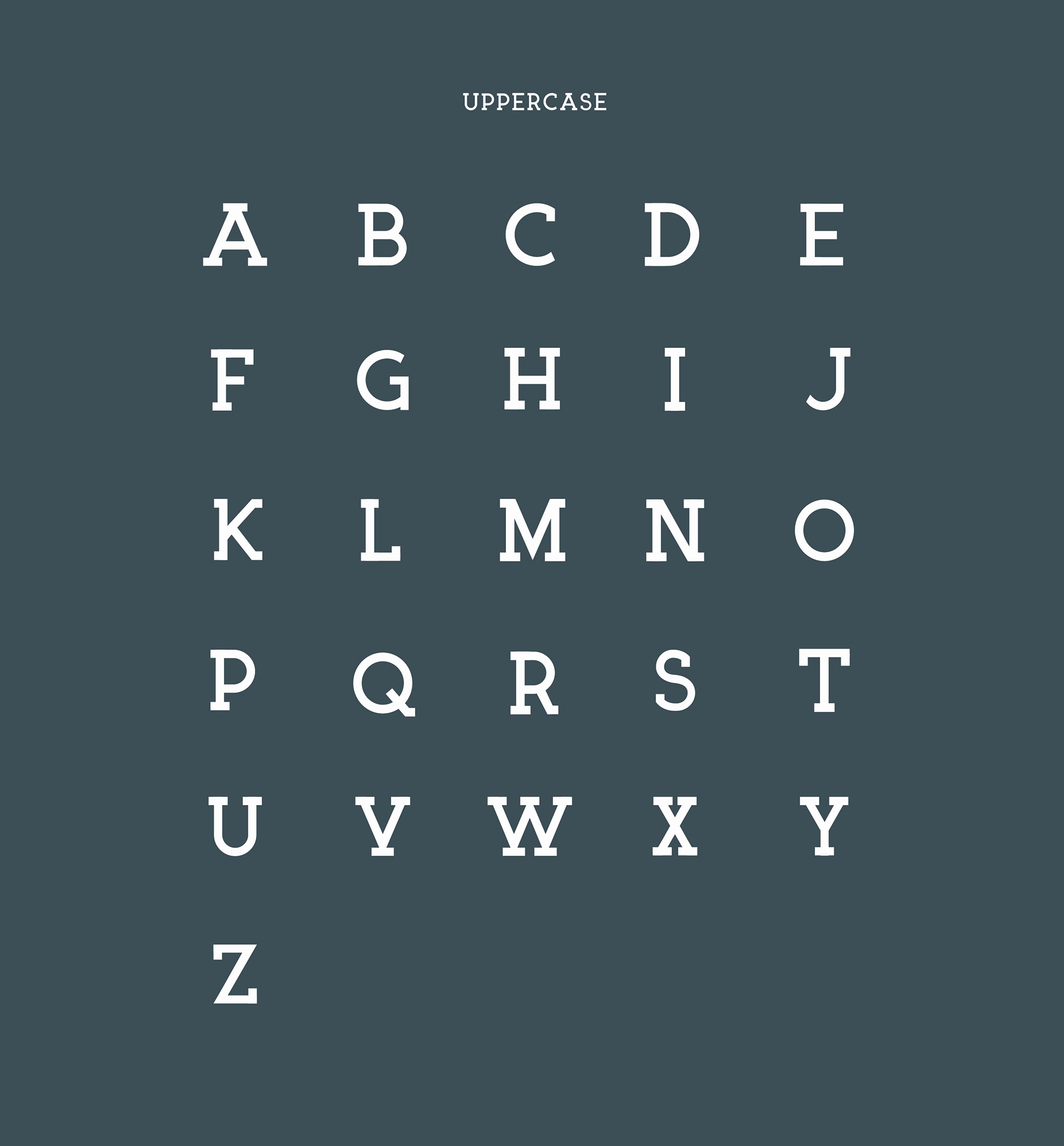 Pifont a Typeface
Virtuous Slab Font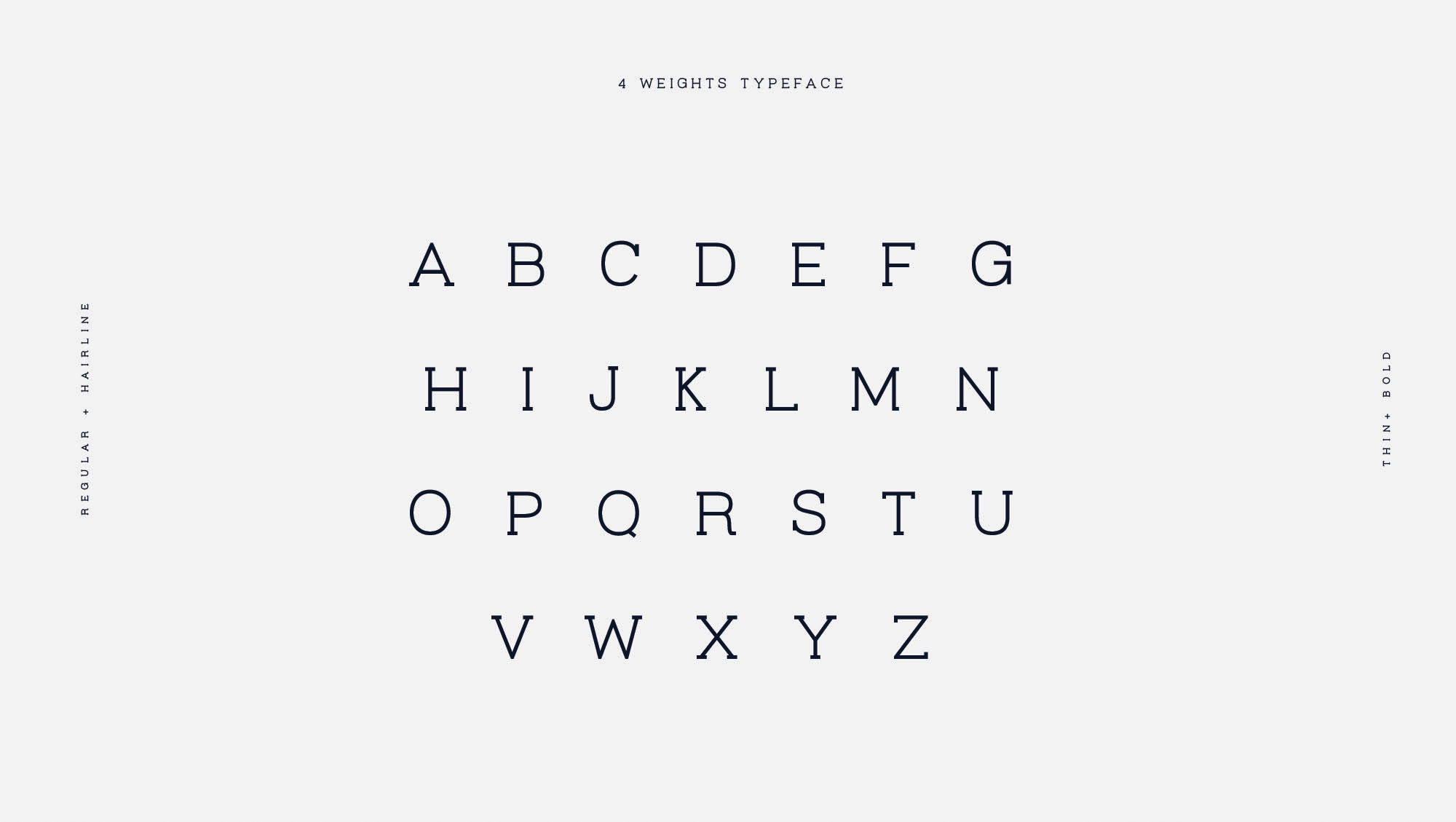 Naava a Slab Serif 3 Font Family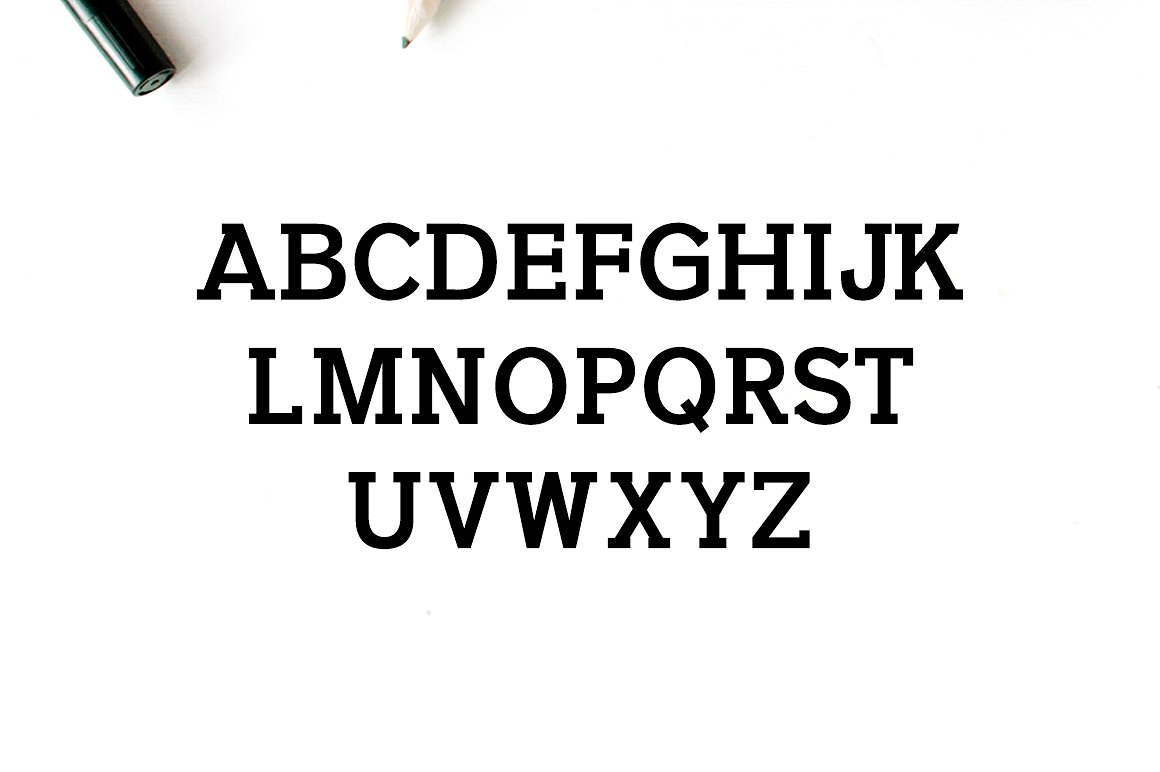 Naava A Slab Serif Font is a set of 3 weights and it is good for making creative displays and it has slab serif font. It's a lovely and unique slab serif font in our store, allowing you to make each word look completely stylish!
Siggy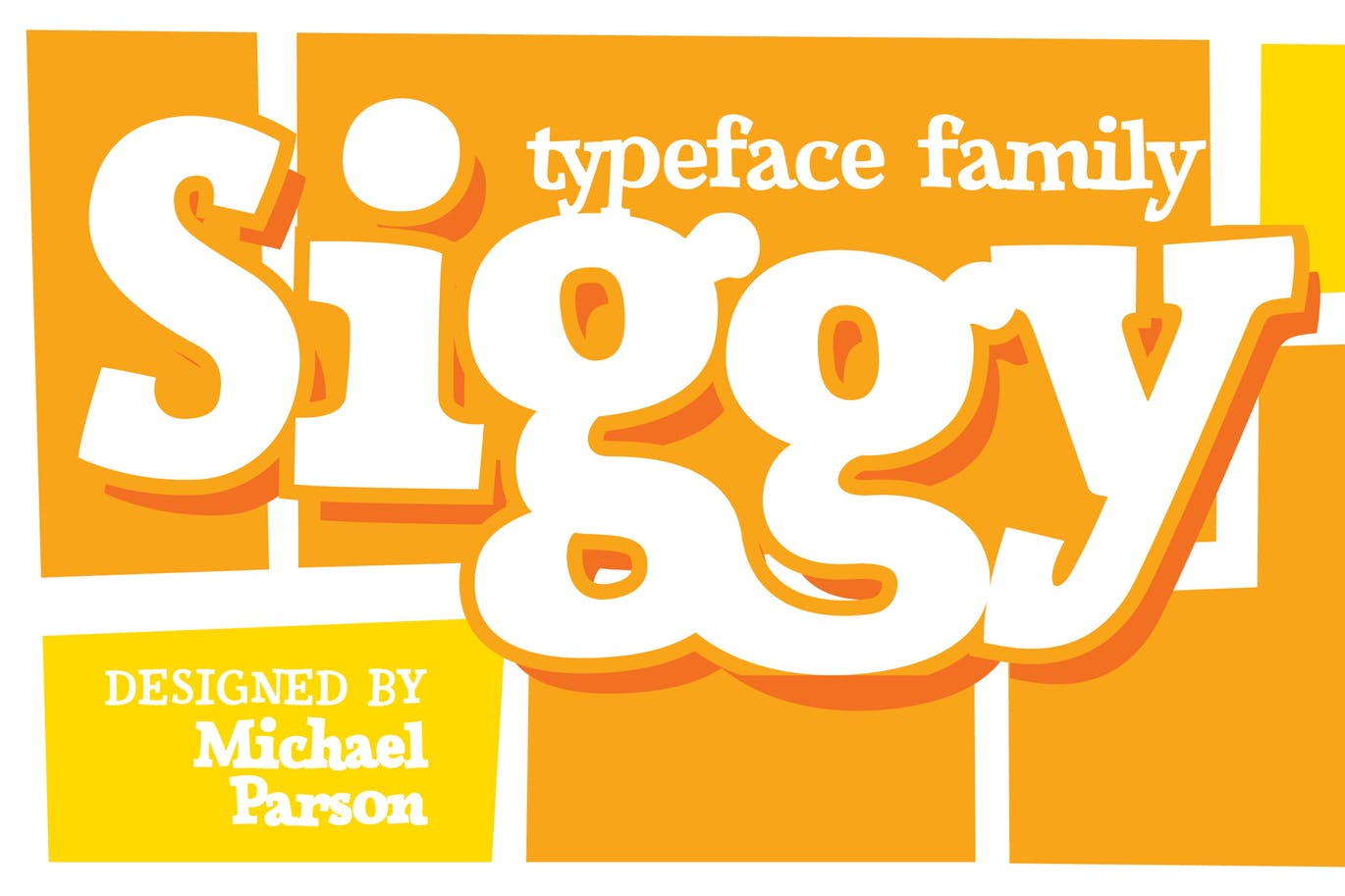 The Siggy typeface family has all the traits of a serious serif typeface, but with a little wobble. Originally created as a display typeface, this family of fonts contains 4 styles that allow varied and clear compositions in both text or display settings.
Luna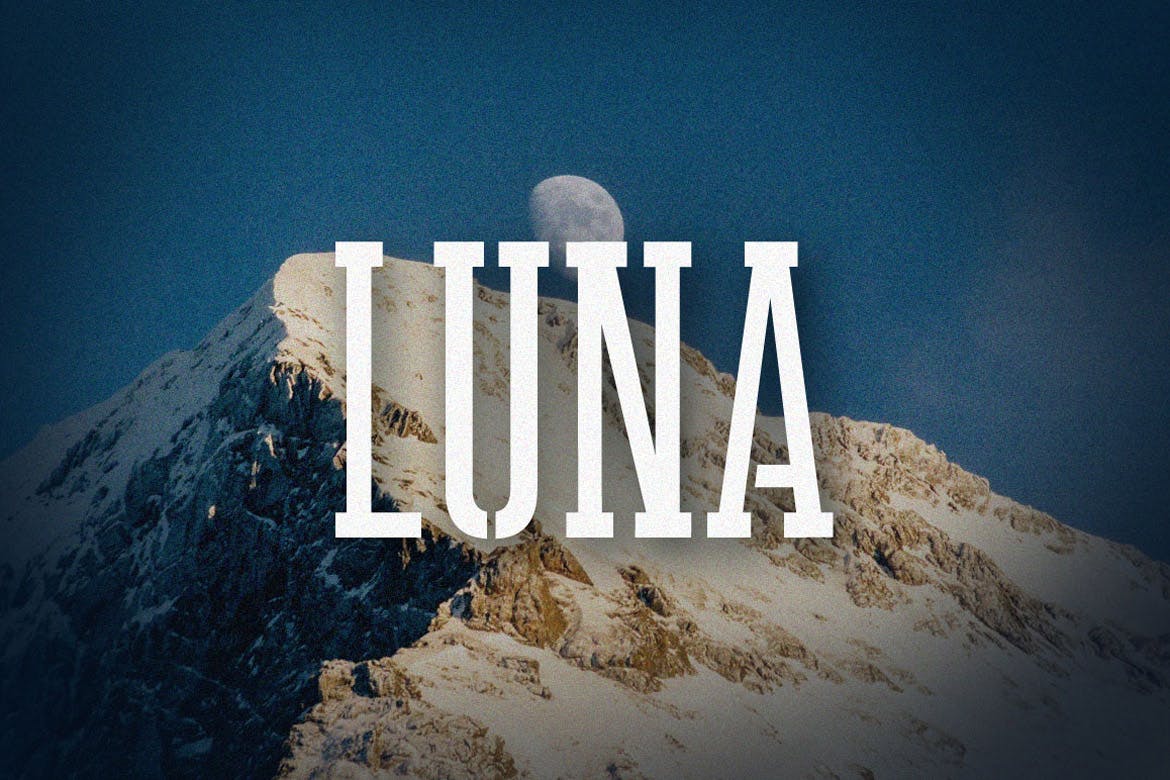 Luna is a slab serif typeface that suitable for any promotion and graphic design purposes. Also available in stylish version with a little bit "stencil" look on it.
Blacky Typeface – Rough Version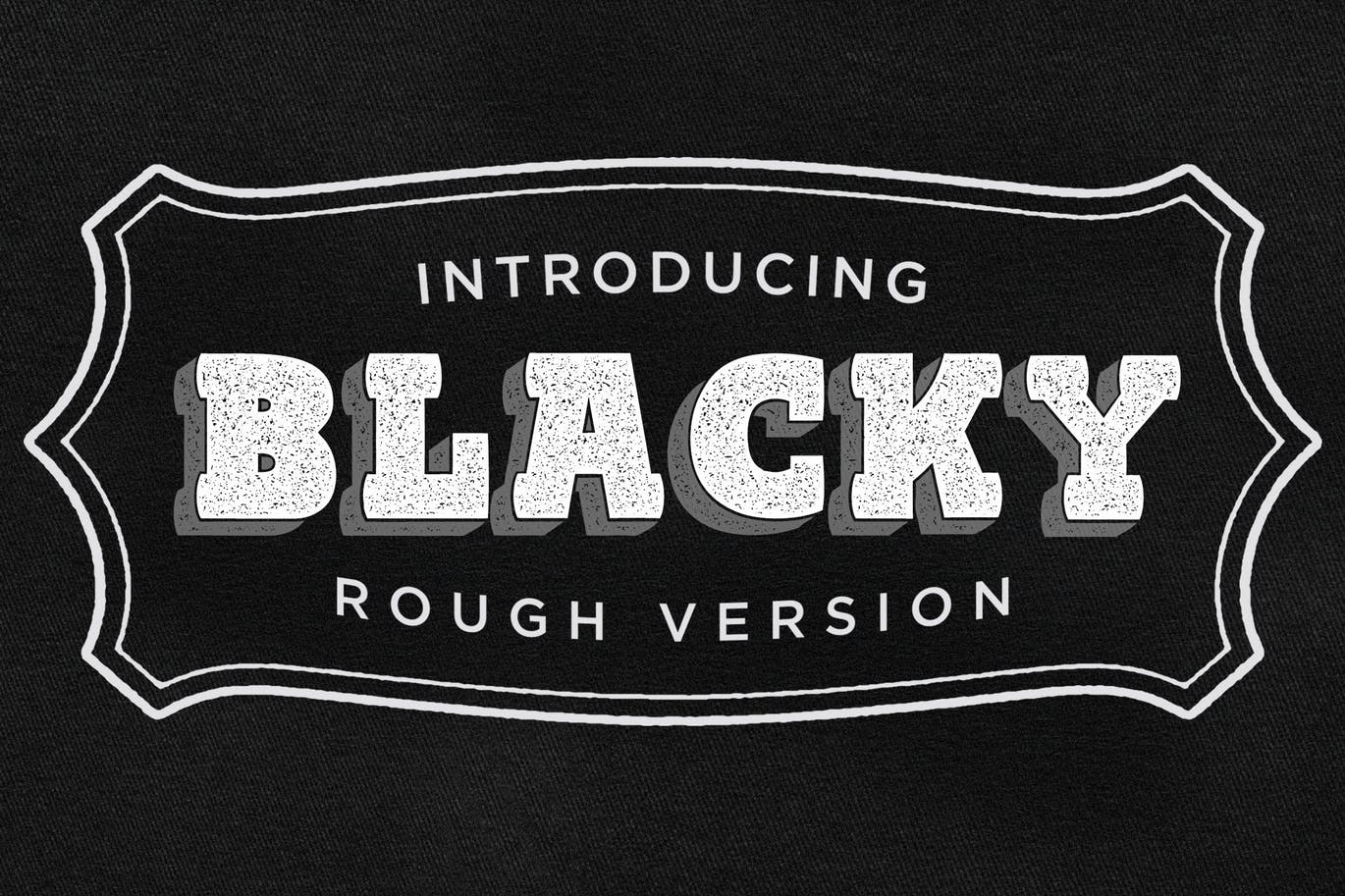 Introducing, Blacky typeface rough version is a modern slab serif font for display in a bigger size, OpenType features with Stylistic Alternates that allows you to mix and match pairs of letters to fit your design, and also a shadow this font look stylist.
Arkibal Serif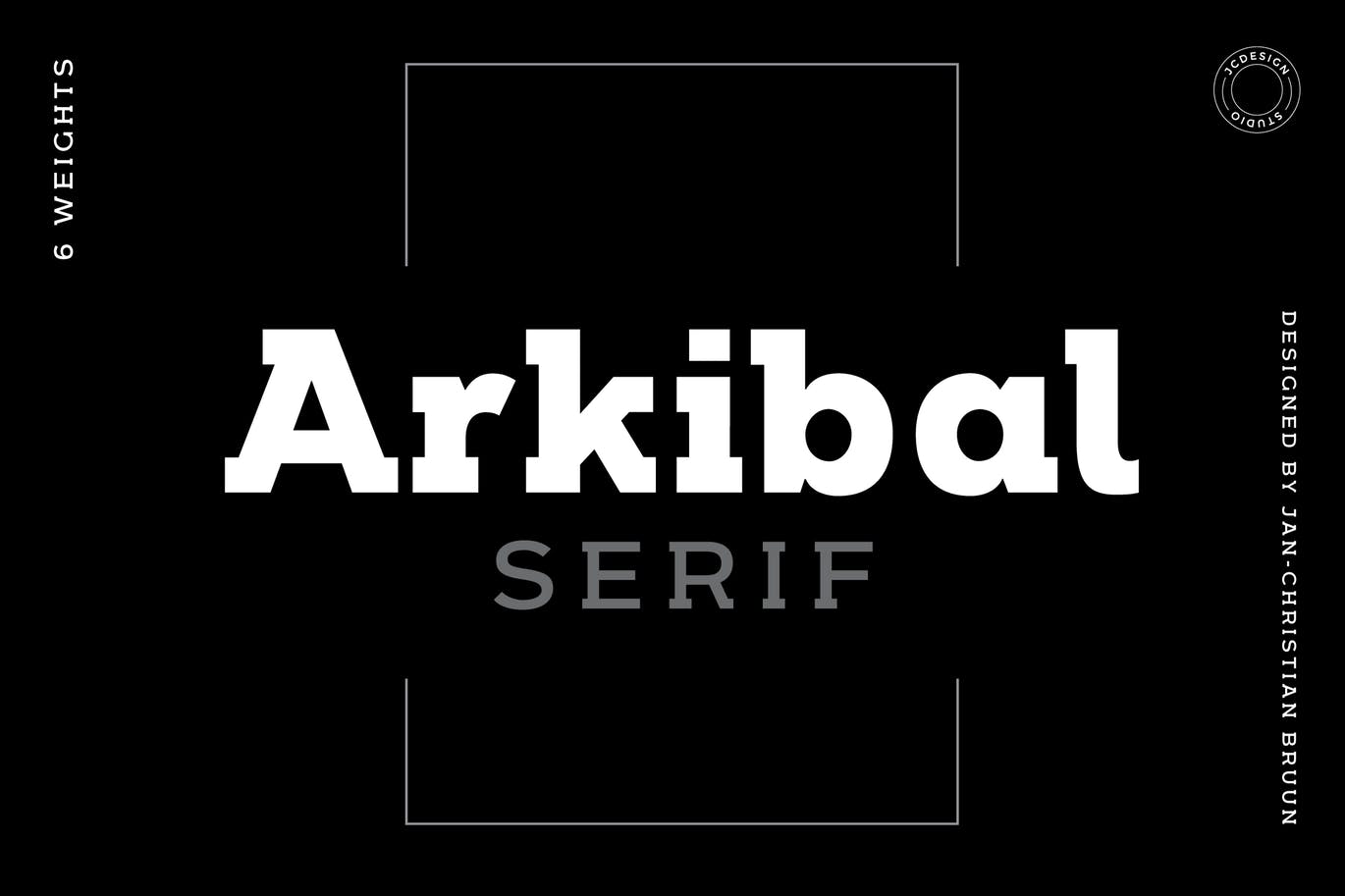 The Vintage Slab Font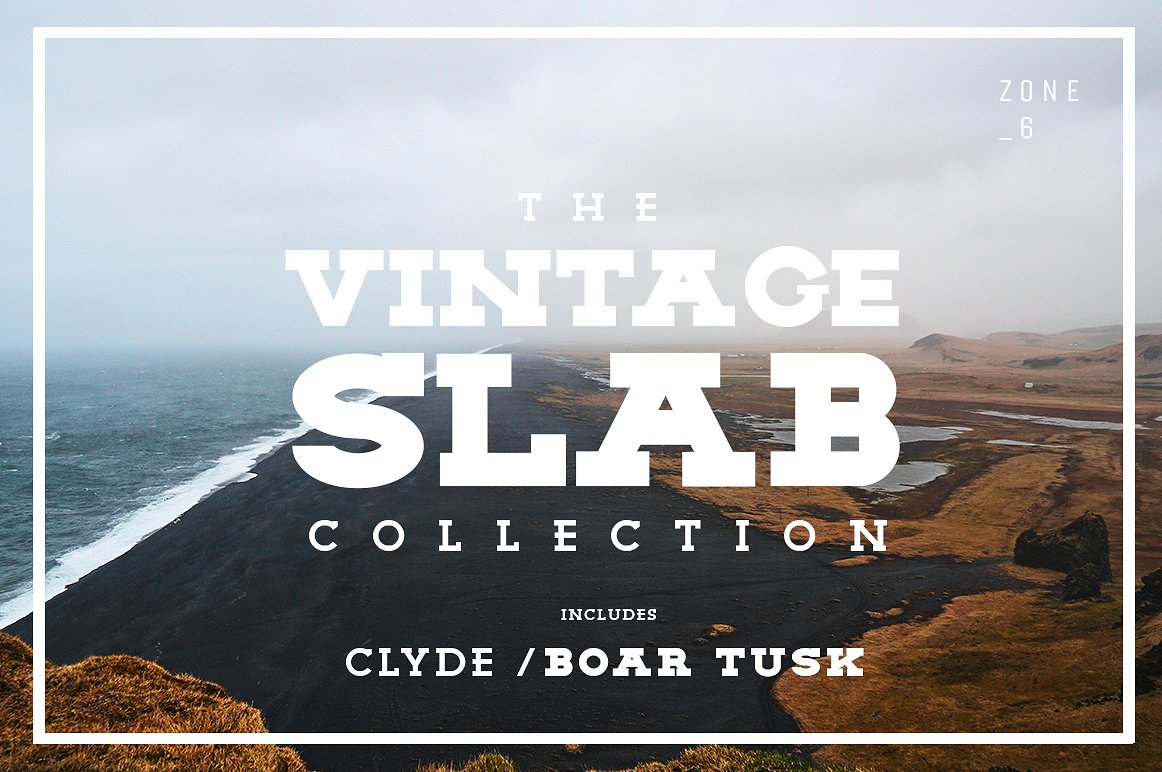 Within this font bundle you'll receive 2 font families. Boar Tusk is a bold & fearless slab serif collection, inspired by the wild west but even bigger. Clyde is a classic, bold and tenacious slab serif collection inspired by adventure.
Nexa Rust Free Font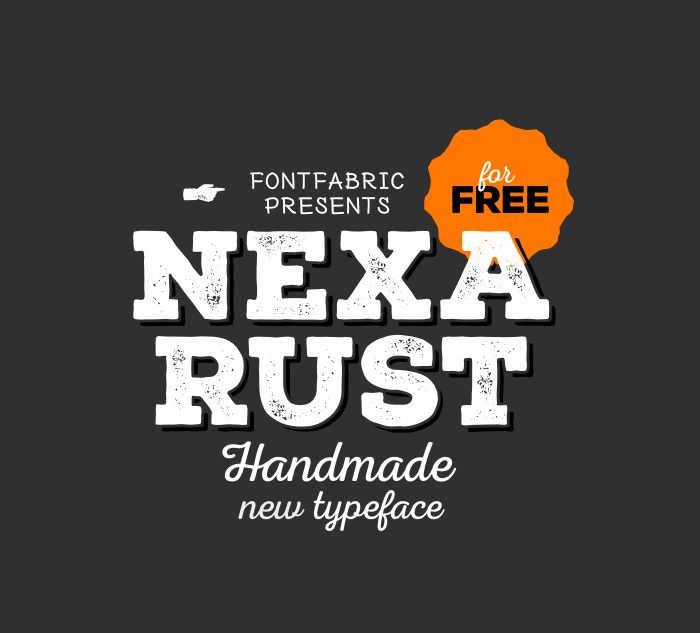 Nexa Rust from Fontfabric Type Foundry is a multifaceted font system consisting of font sub-families Sans, Slab, Script, Handmade and Extras.Each of these sub-families contains a number of font weights which have a characteristic warm, rough look and display a few degrees of saturation.
Piriquita – Free Font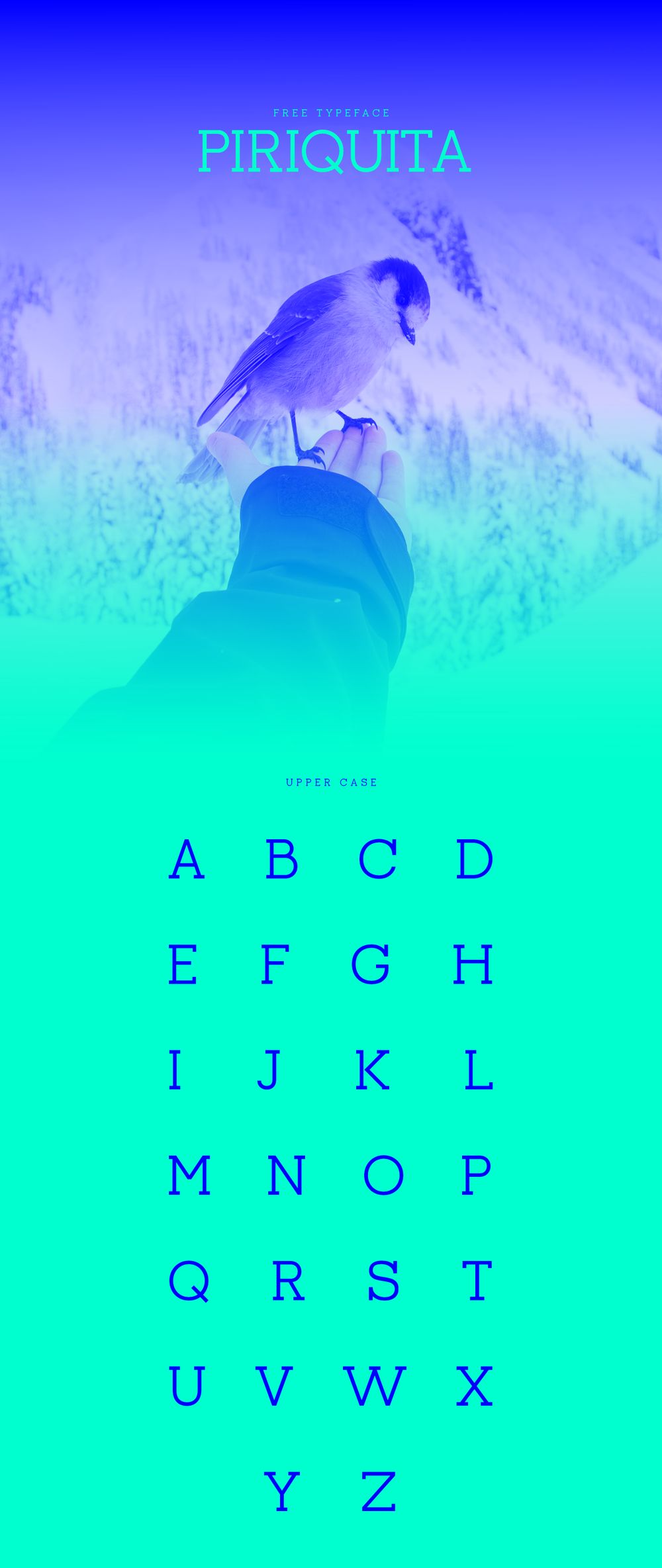 Locke Typeface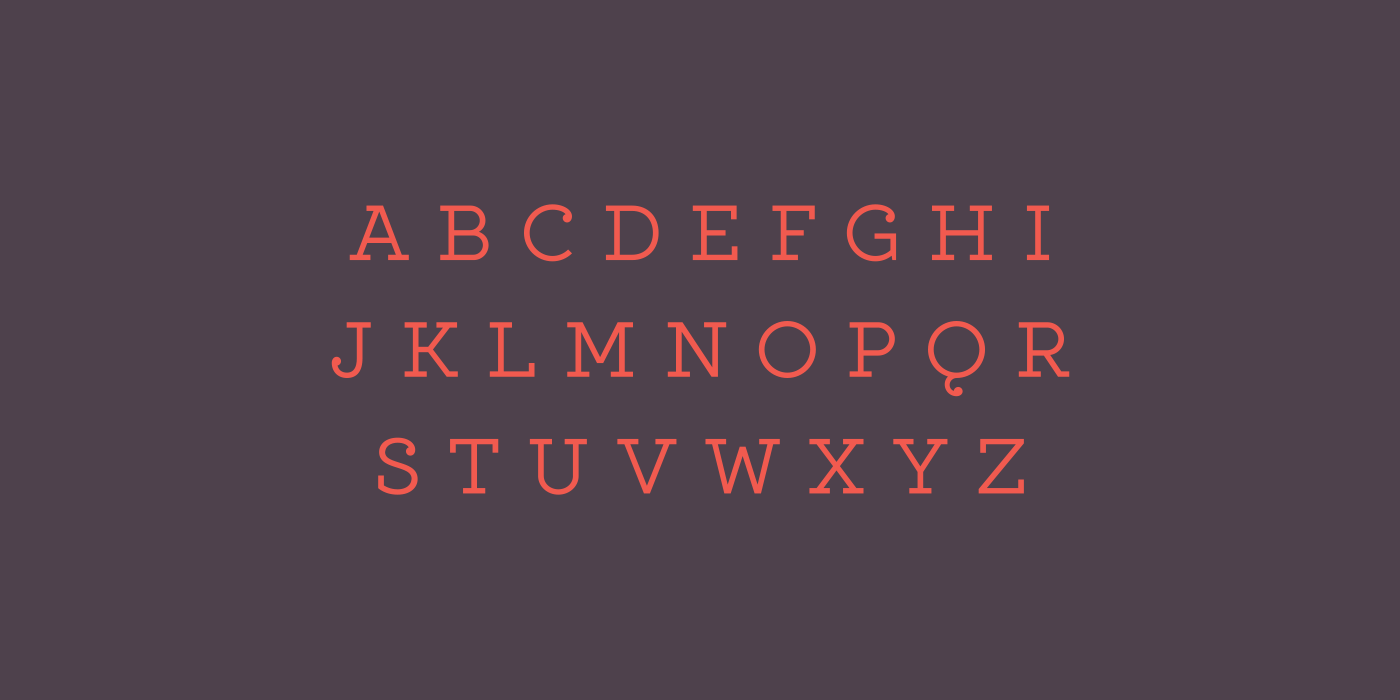 Ikra Slab Typeface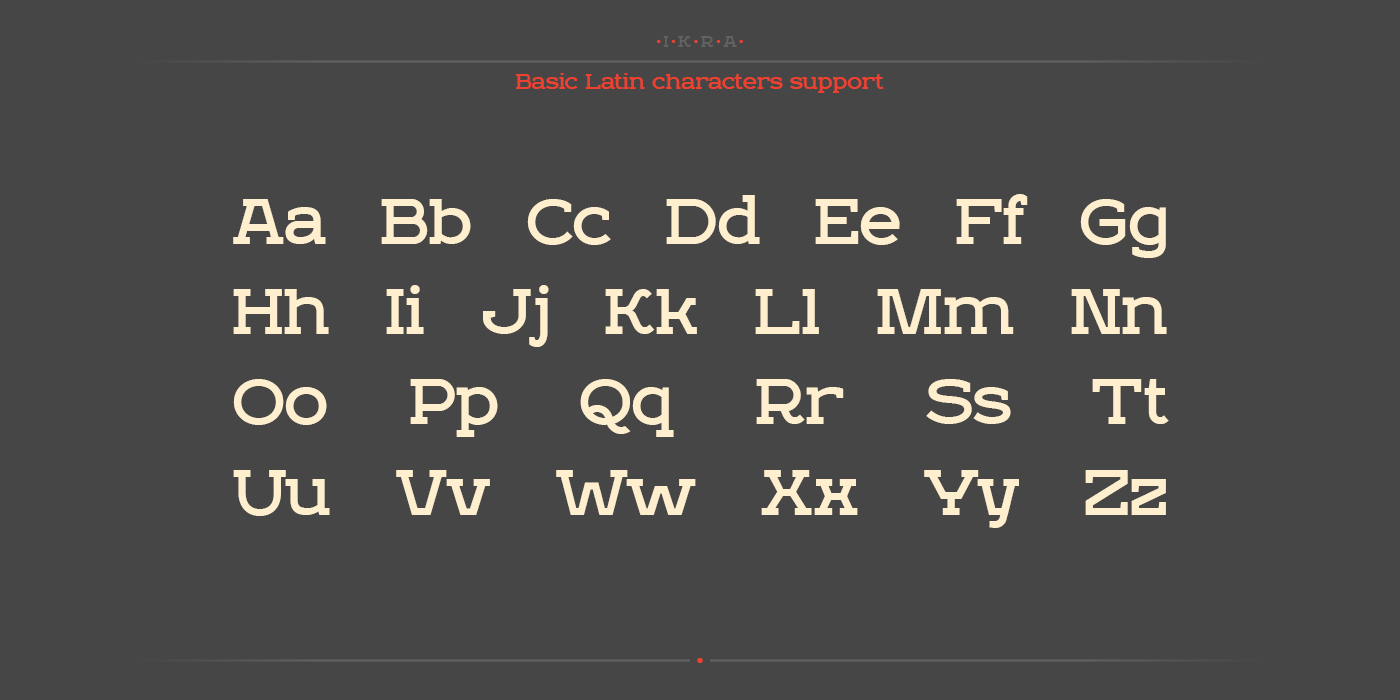 Clyde | A Vintage Slab Serif Family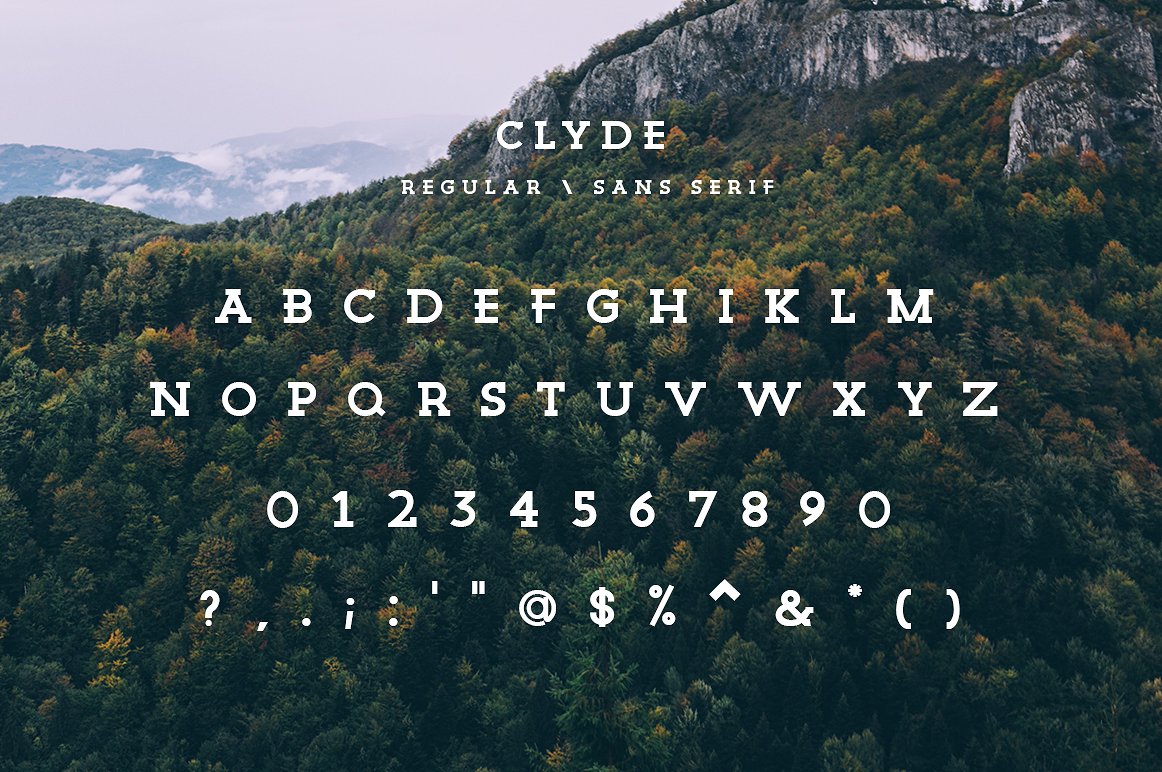 Clyde is a bold, tenacious slab serif collection. Inspired by adventure and the wild west, Clyde has been created alongside its regular, italic, rough and rounded partners to work together for a striking yet down-to-earth aesthetic.
Comply Slab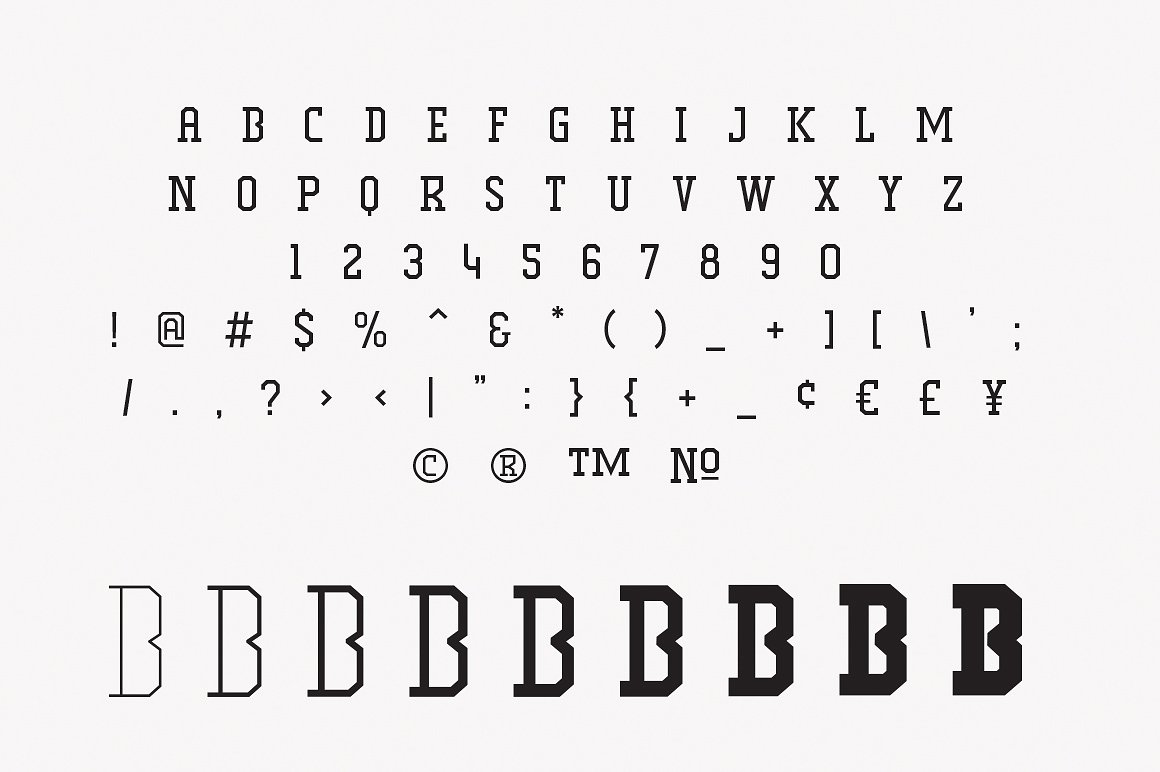 Comply Slab is inspired by action and extreme sports, Comply gets it's name from the well known skate trick the "No Comply". This type family doesn't mess about! With 9 weights from thin to black, Comply Slab will give you some great options to use. This font family will "kill it" in both print and digital, in headlines for editorial, posters, banners, websites, apparel, packaging, logos or magazines just to name a few.
Aster Slab Serif 9 Font Family Pack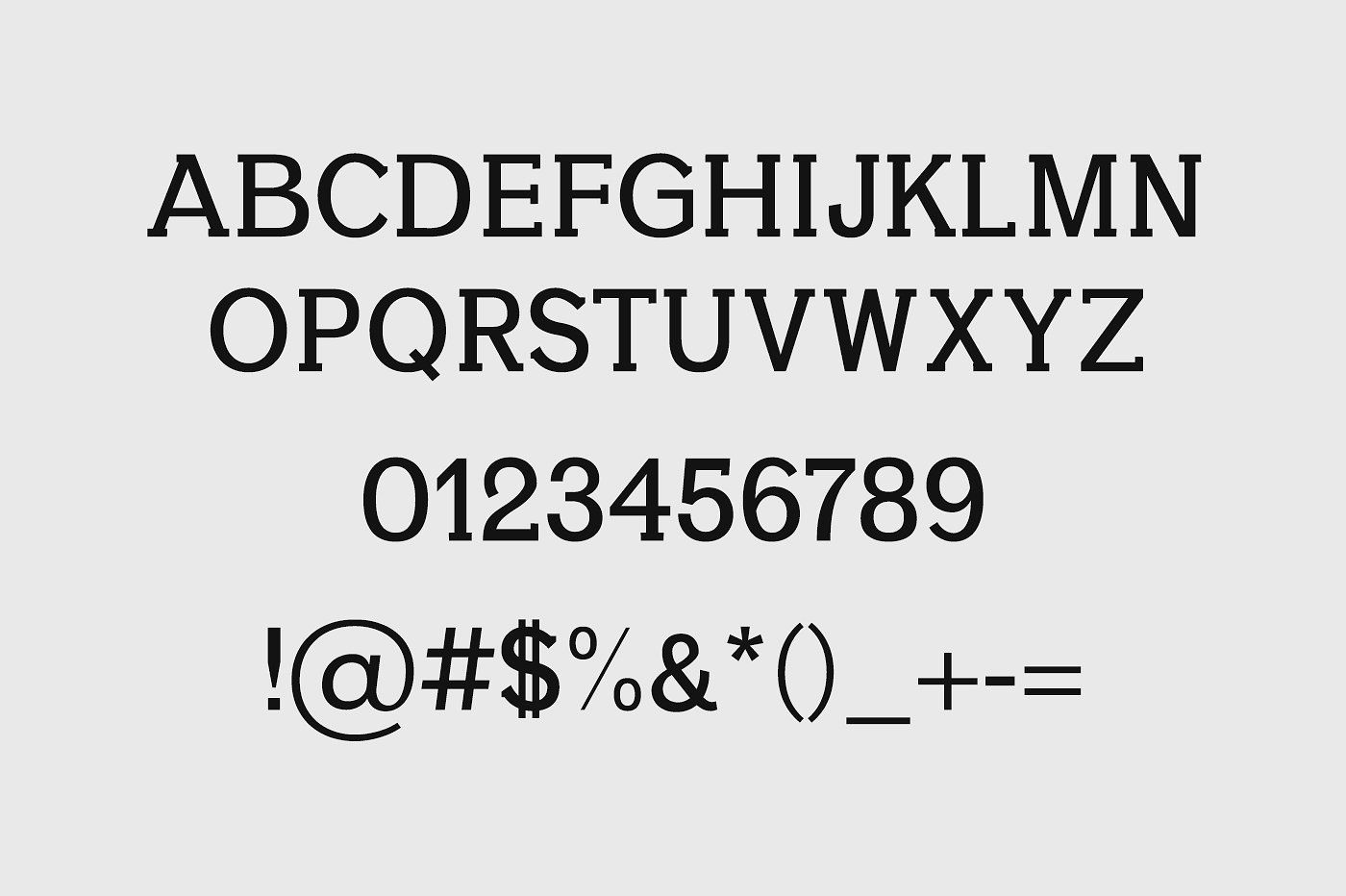 Aster Slab Serif font is a set of 9 weights and it is good for making creative displays and it has slab serif font. It's a lovely and unique slab serif font in our store, allowing you to make each word look completely stylish! It Suits best for modern / clean designs, logos, headlines, banners and templates etc. It looks gorgeous in all caps with a wide-set spacing if you want to try a classy look, or beautiful on its own in capital and lowercase letters for something completely timeless.
Kubika Slab Serif Font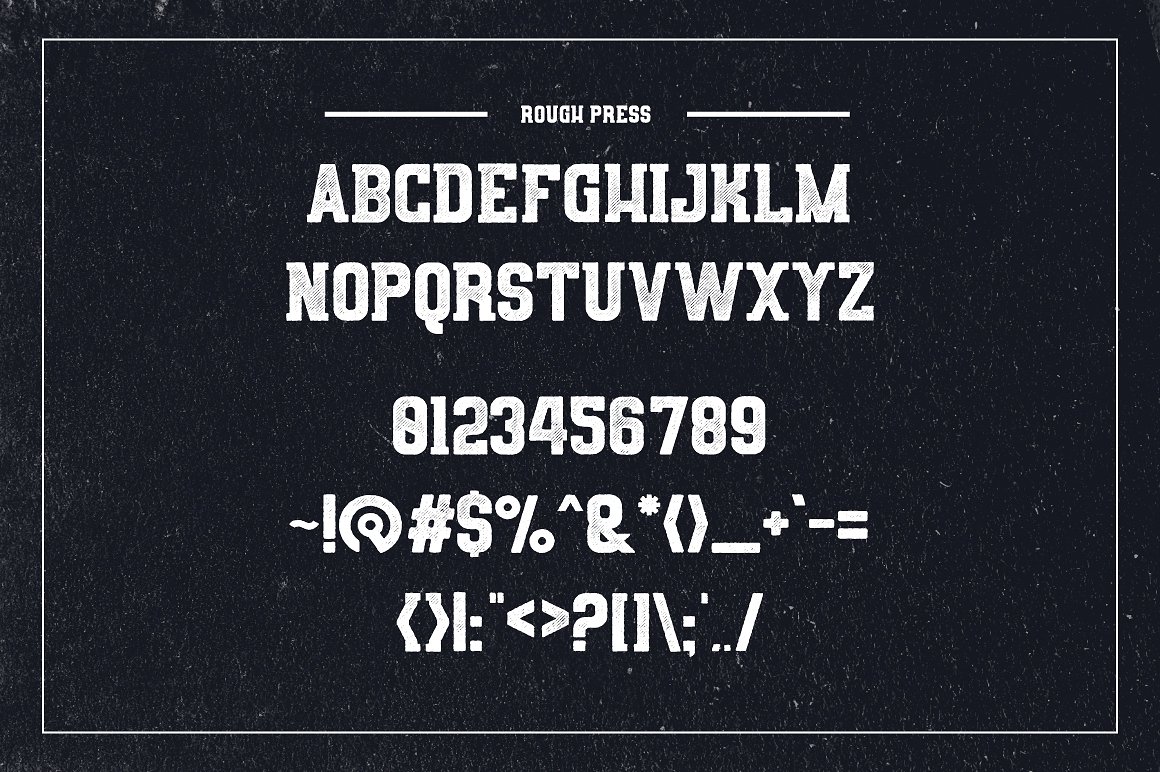 Kubika is all caps Slabs Serif fonts. This font is perfect for retro design of logos, badges, tattoos, as well as lettering. Buy now and start playing around with Kubika.
Corduroy Slab Serif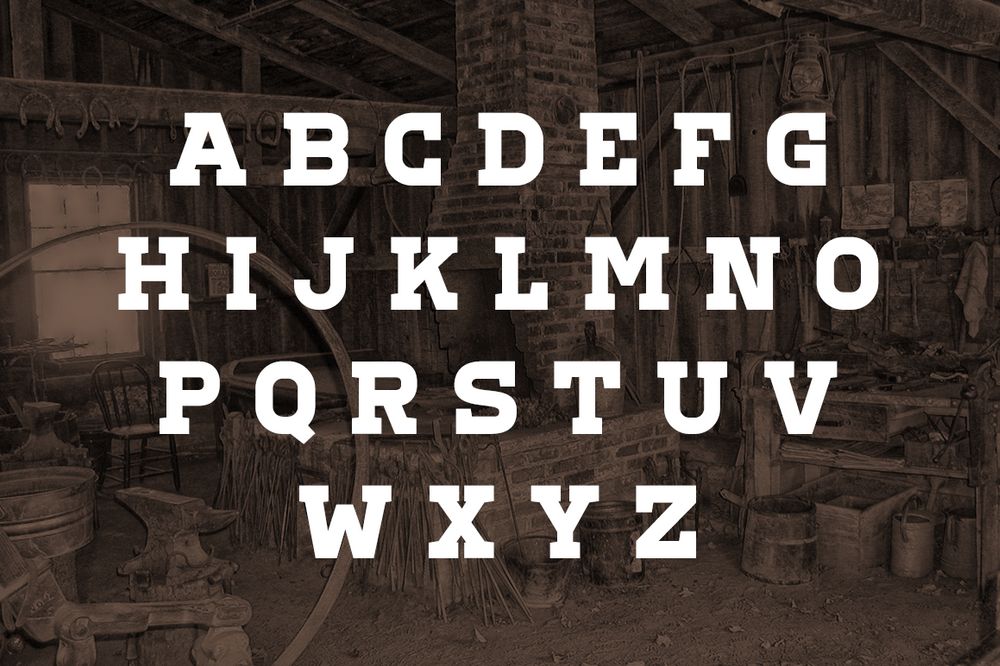 Superlative Free Font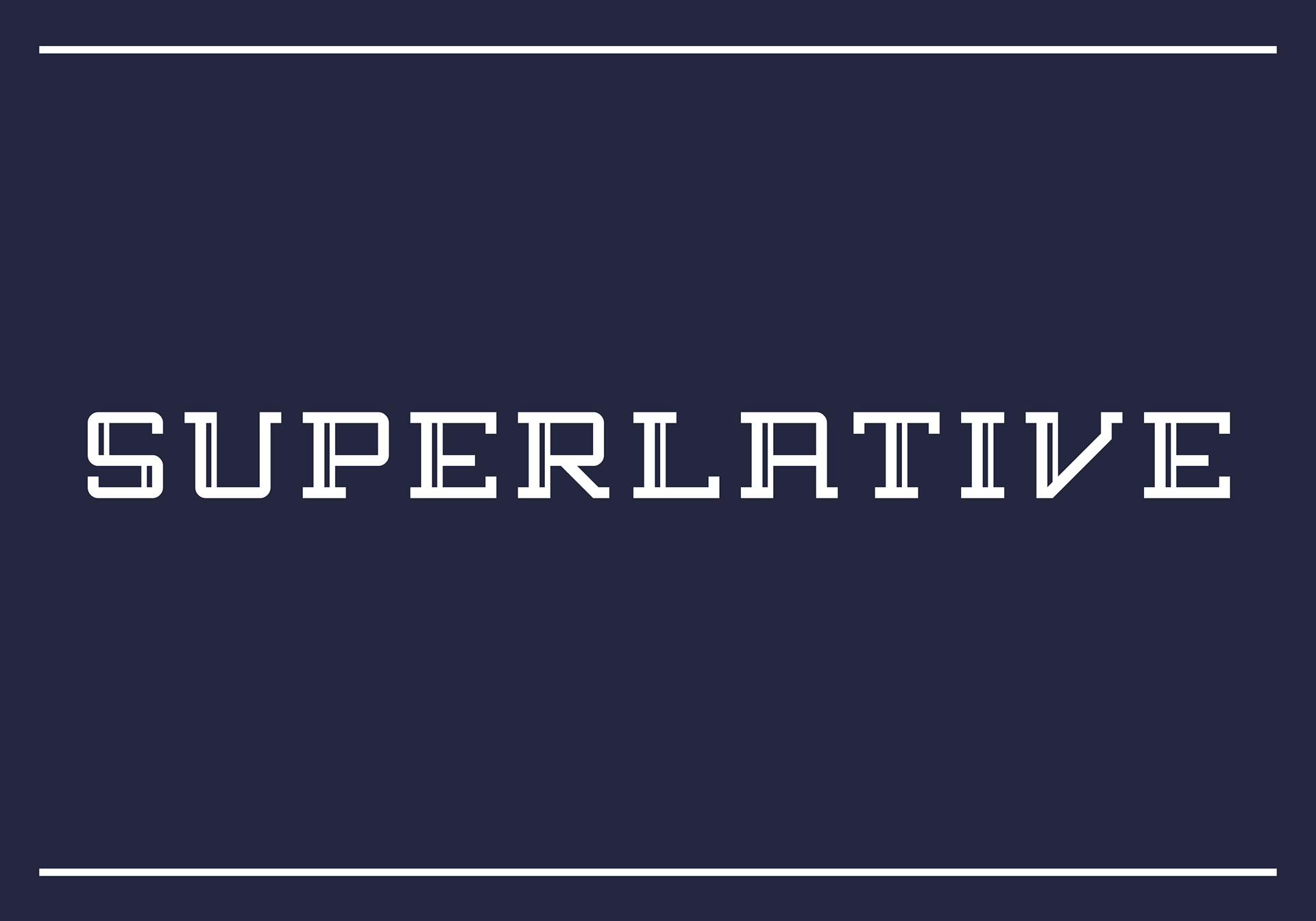 Aleo Font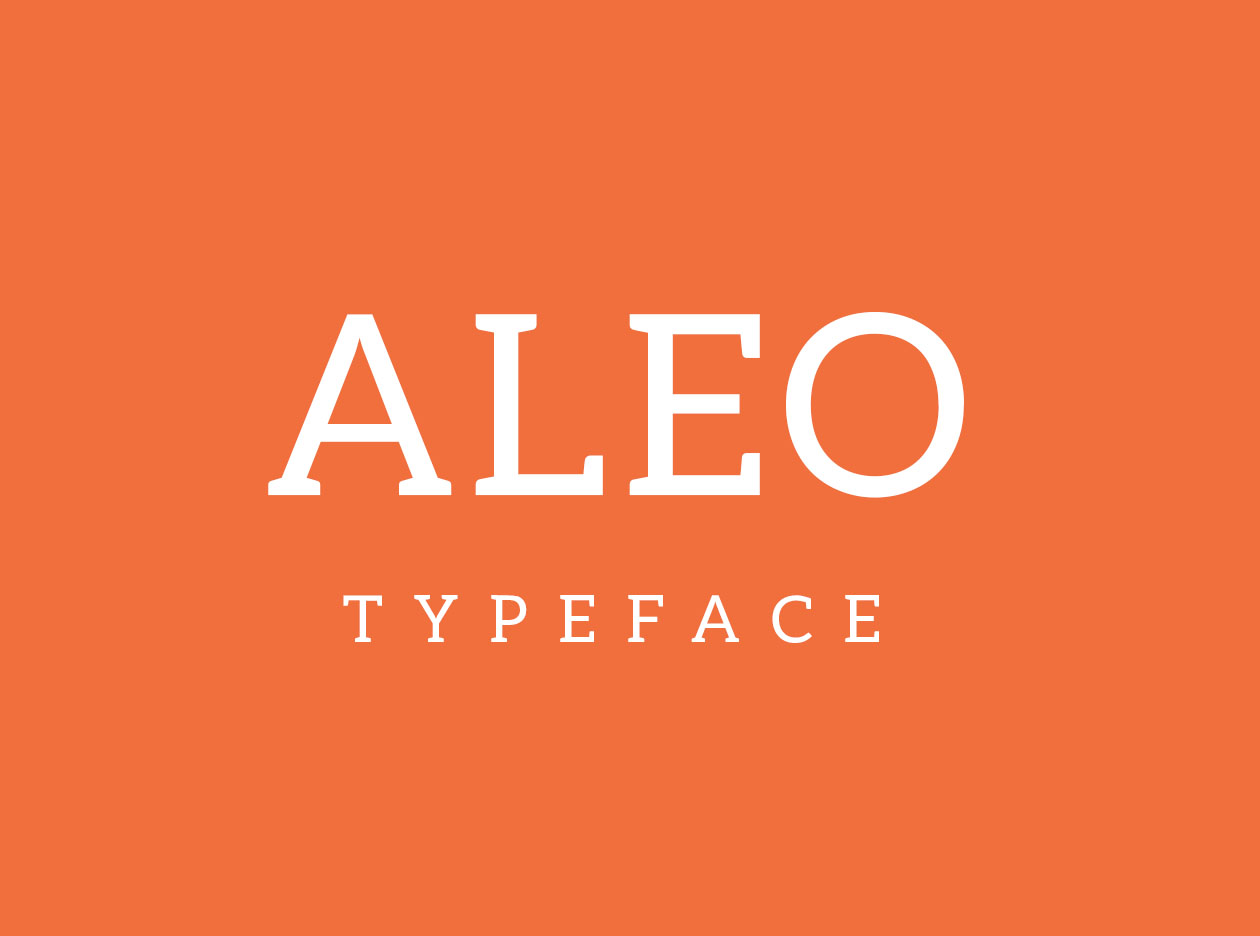 Aleo is a modern slab serif font designed by Alessio Laiso. The font still has a high readability even though it has a semi-rounded details and streamlined structure. This gives the font a strong personality and a suitable option for your design projects. The font has 6 styles; three weights (light, bold and regular) and italics as well. Aleo will be useful for projects like headlines, posters, logotypes etc. This is because it promotes efficient reading flow.
Silver Fake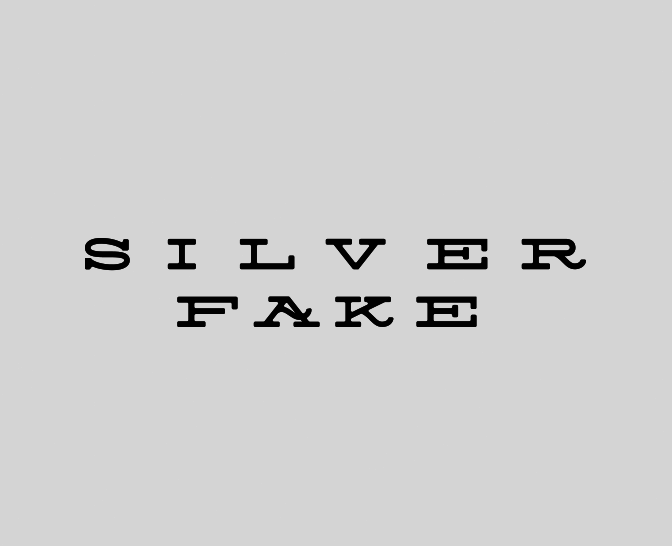 Mighty Slab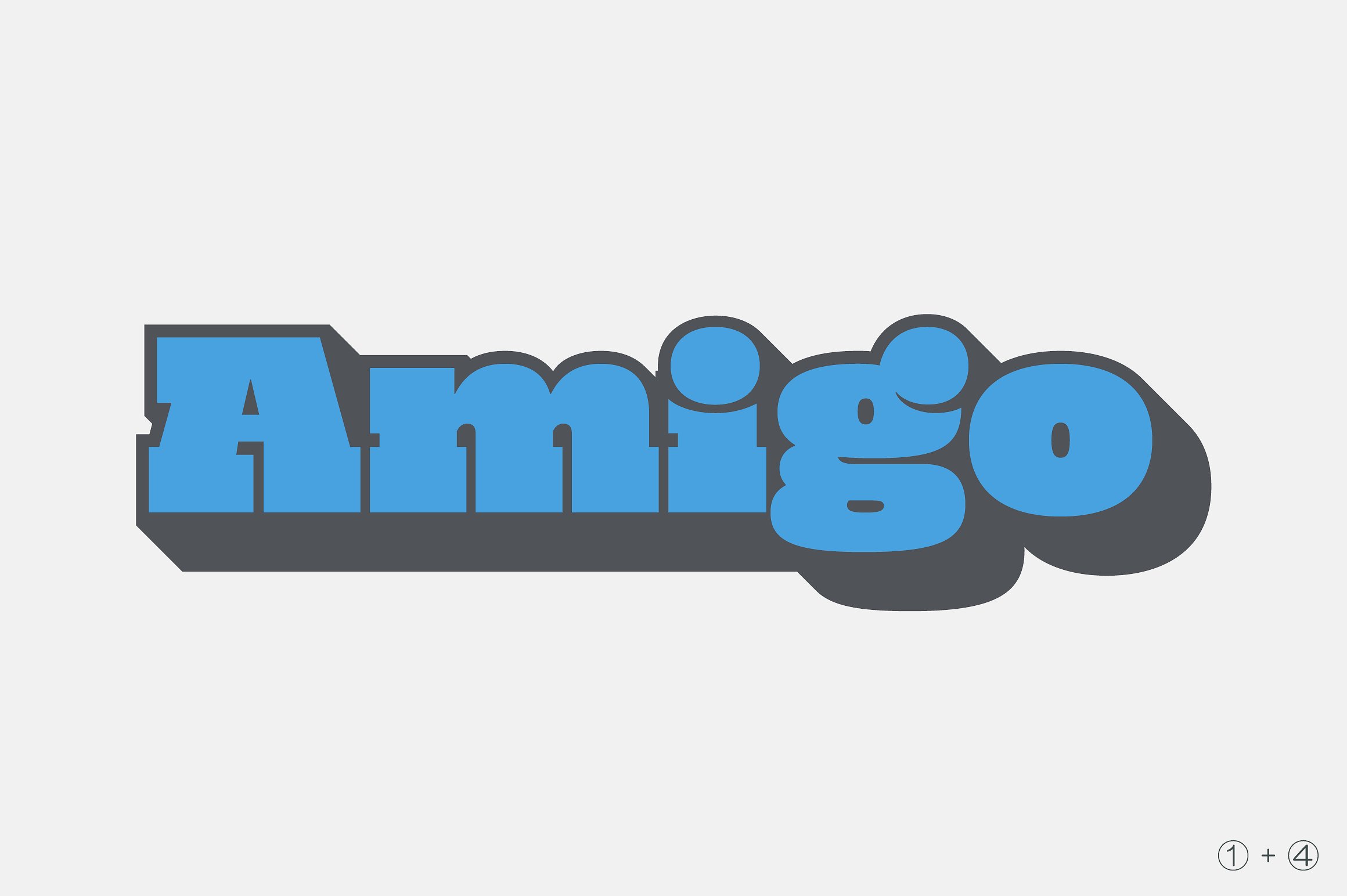 Mighty Slab is a very heavy slab-serif font for titling, captions and logo. OpenType Format (.otf) with 531 glyphs! Extraordinary impact and super big x-height for more visual conspicuousness.
Hudson NY – Slab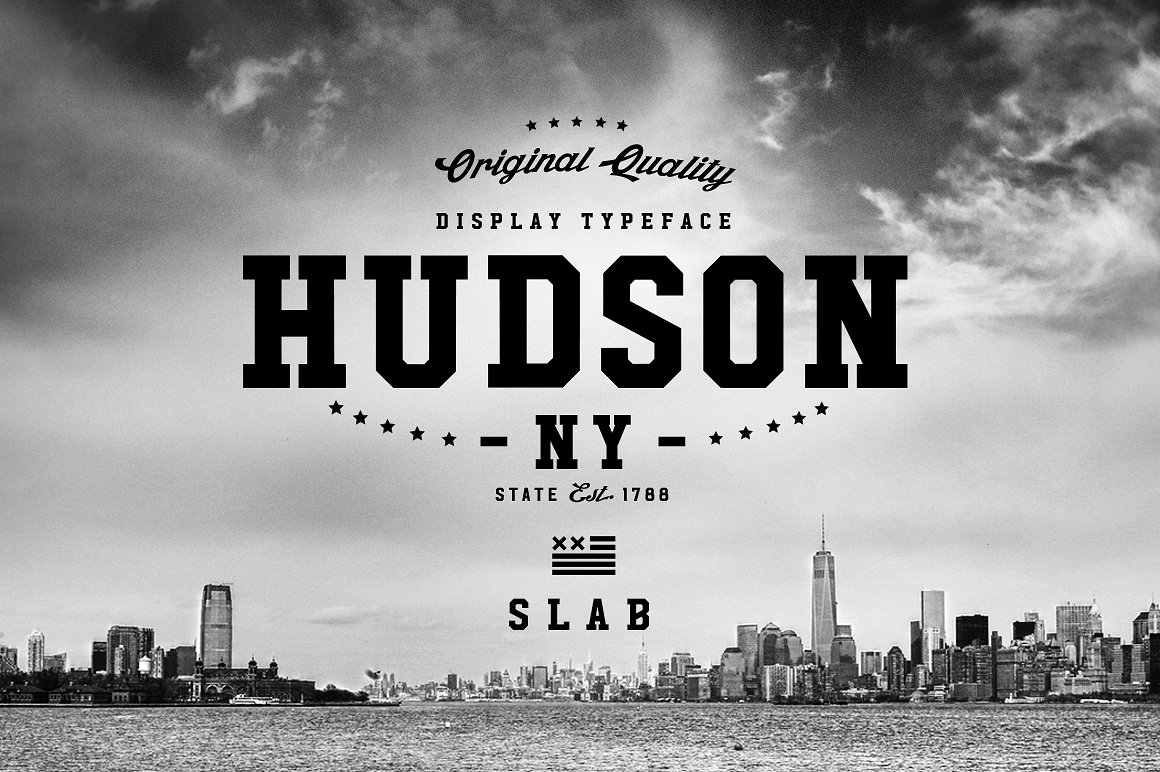 A display font that gives you strong and bold typography. Hudson NY is an adaptation and progression of Roper Font, and like Roper font it comes in regular and a press versions, giving the user some cool options when creating artwork. The golden thread that ties the Hudson NY family together is its American sports and college styling, it gives Hudson NY an authentic look but at the same time there is a modern approach to the character set.