Have you ever need to write a russian text? We know, that it is very difficult to find a special font for your typography design. Fortunitely we have covered a collection of more as 25 essential slavic / cyrillic fonts which you can use for print and web designs. Here you will find some free and premium fonts to cover your needs. We had searching the whole web to add here the most attractive slavic / cyrillic fonts and hope that you like them 🙂
You may also like:
Free Facedes Font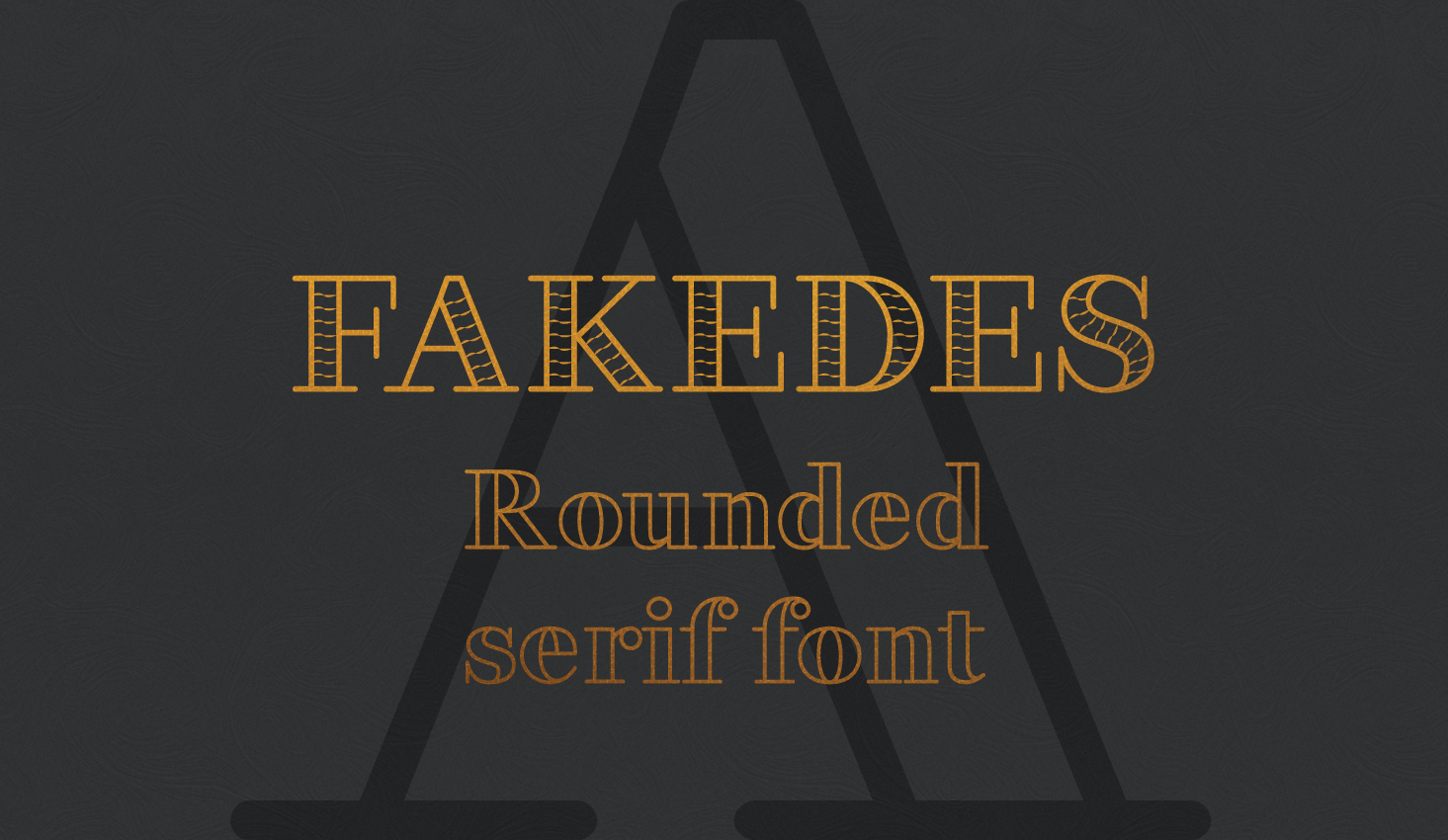 Fakedes is an outline free serif font with upper and lower case letters. It is perfect for headlines, logos, lettering and etc.
Free Stig Font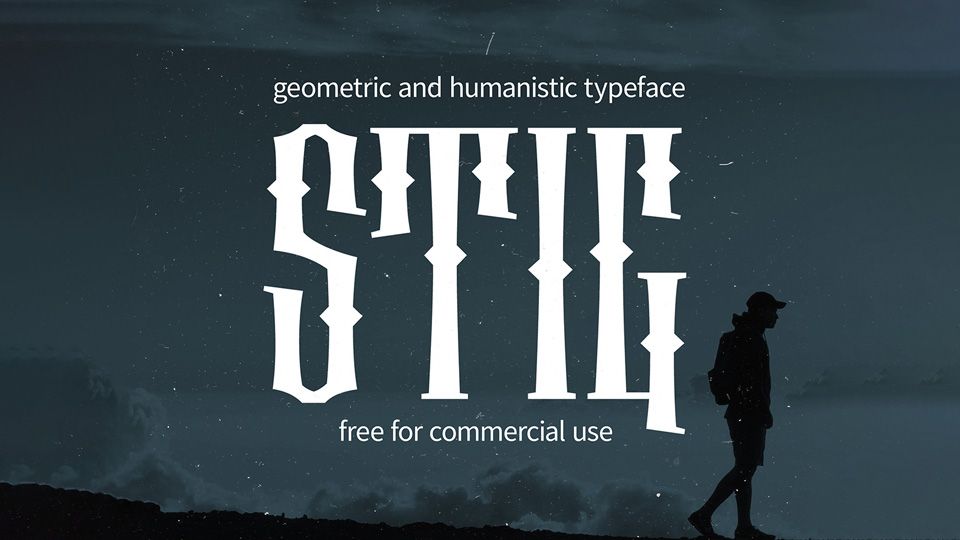 Stig font is an elegant display typeface. Stig is not intented for large amounts of text. The number of characters is sharply limited with latin and cyrillic support.
Free Kanyon Font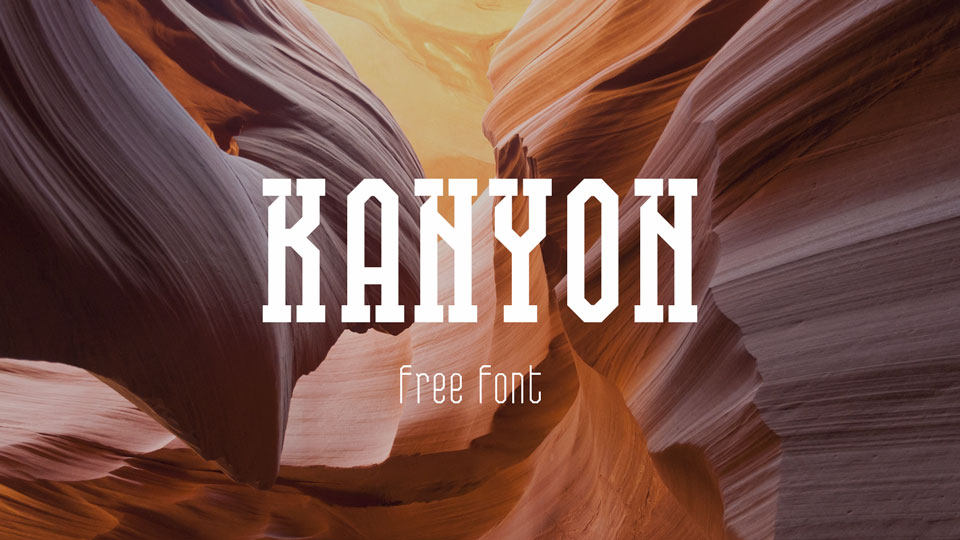 Kanyon is creative slab serif font. It comes with two weights – Regular and Light, contains uppercase latters, numbers and symbols. Supports latin and cyrillic languages.
Free Shihan Font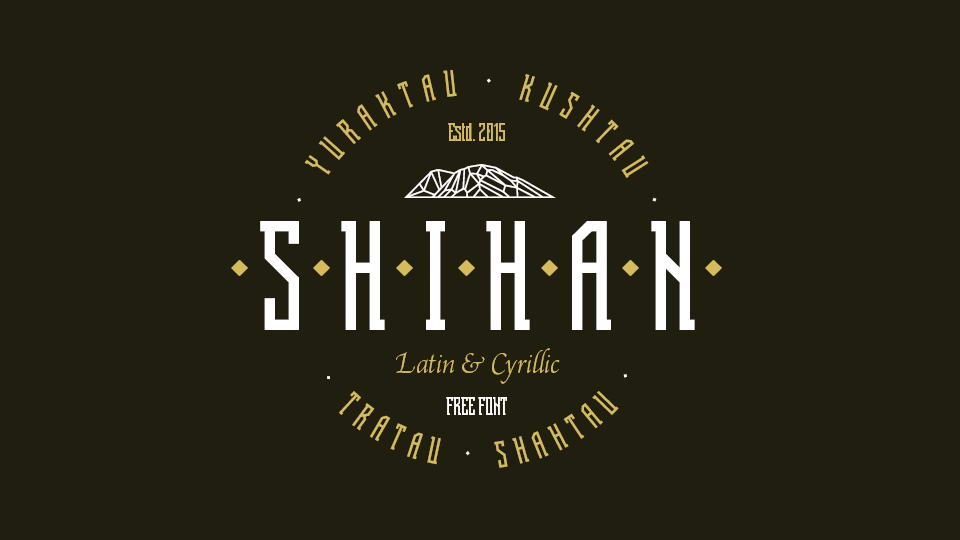 Shihan font is delivered in OpenType format and supports Latin, Cyrillic and Bashkir languages.
Free Highliner Font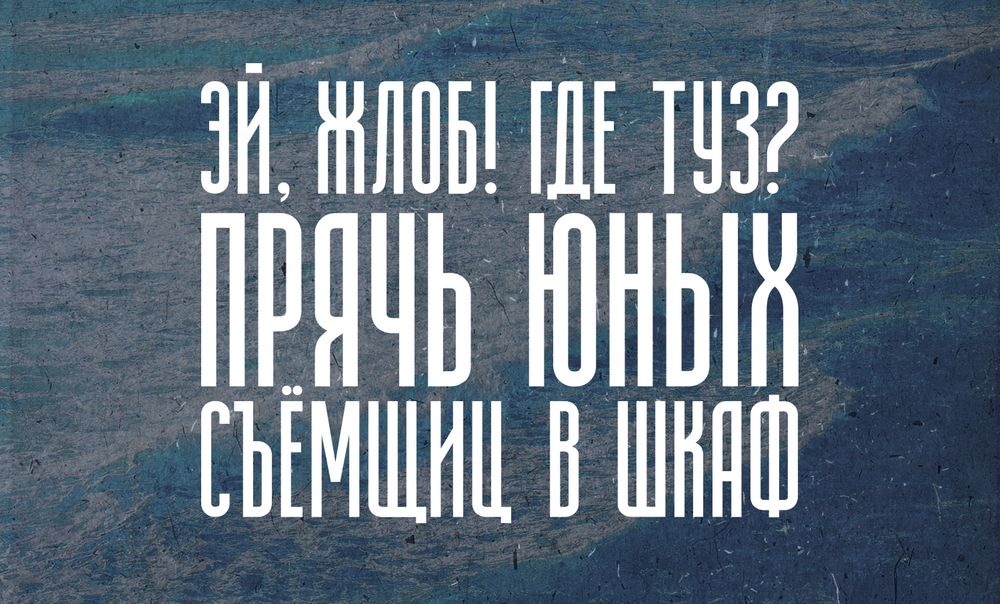 It is a condensed grotesque with low contrast in 3 weights: light, regular and bold. It contains a standard set of characters and cyrillic. This font is perfect for headlines or infographics.
Free Pelmeshka Font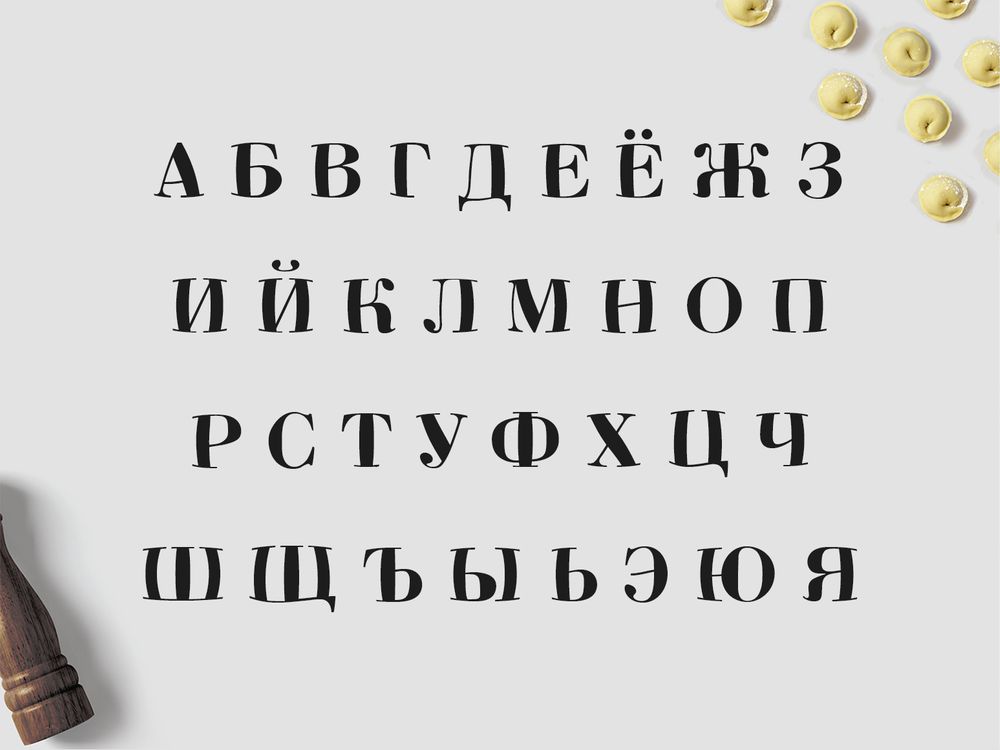 Positive and funny font. Great for use in titles and children's books. Retains its connection to the original Bodoni typeface.
Free Tsarevich Font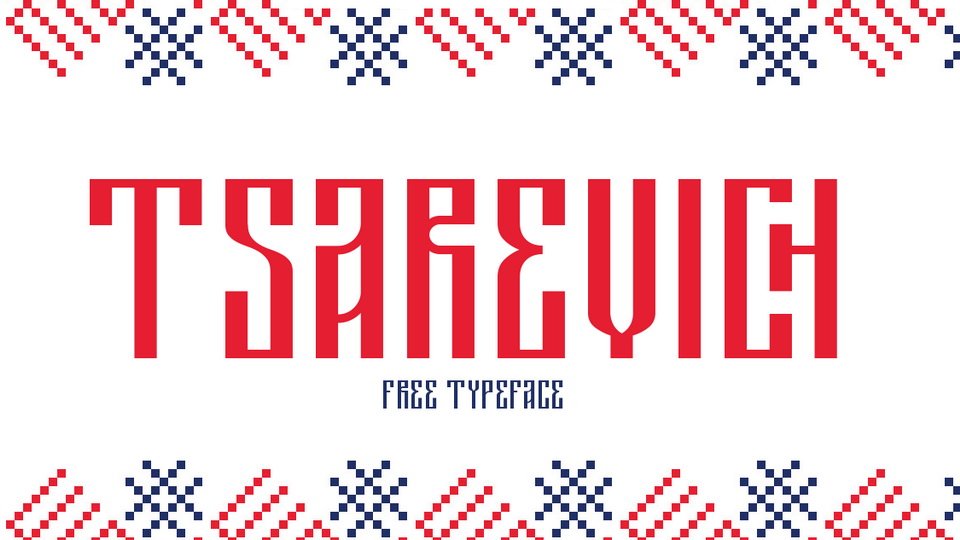 An outstanding cyrillic font for your beautiful design. Contains uppercase latters, numbers and symbols. Best for russian style designs.
Free Lazar 1389 Font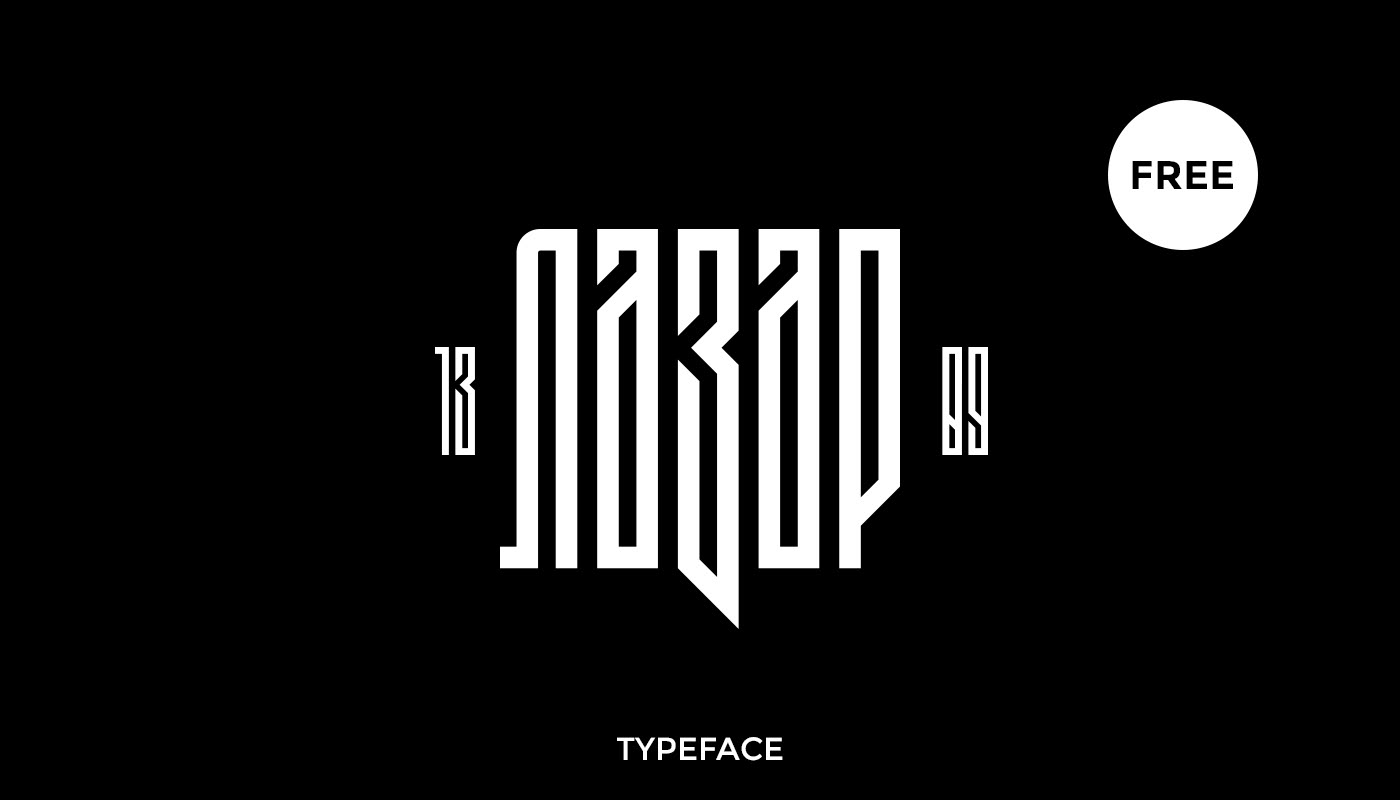 It is a display typeface inspired by Serbian medieval history. It features ultra tall and compressed style with sharp angles, which give a consistent geometric look. Perfect for branding, magazine, posters, logos, titles and etc.
Psalta Font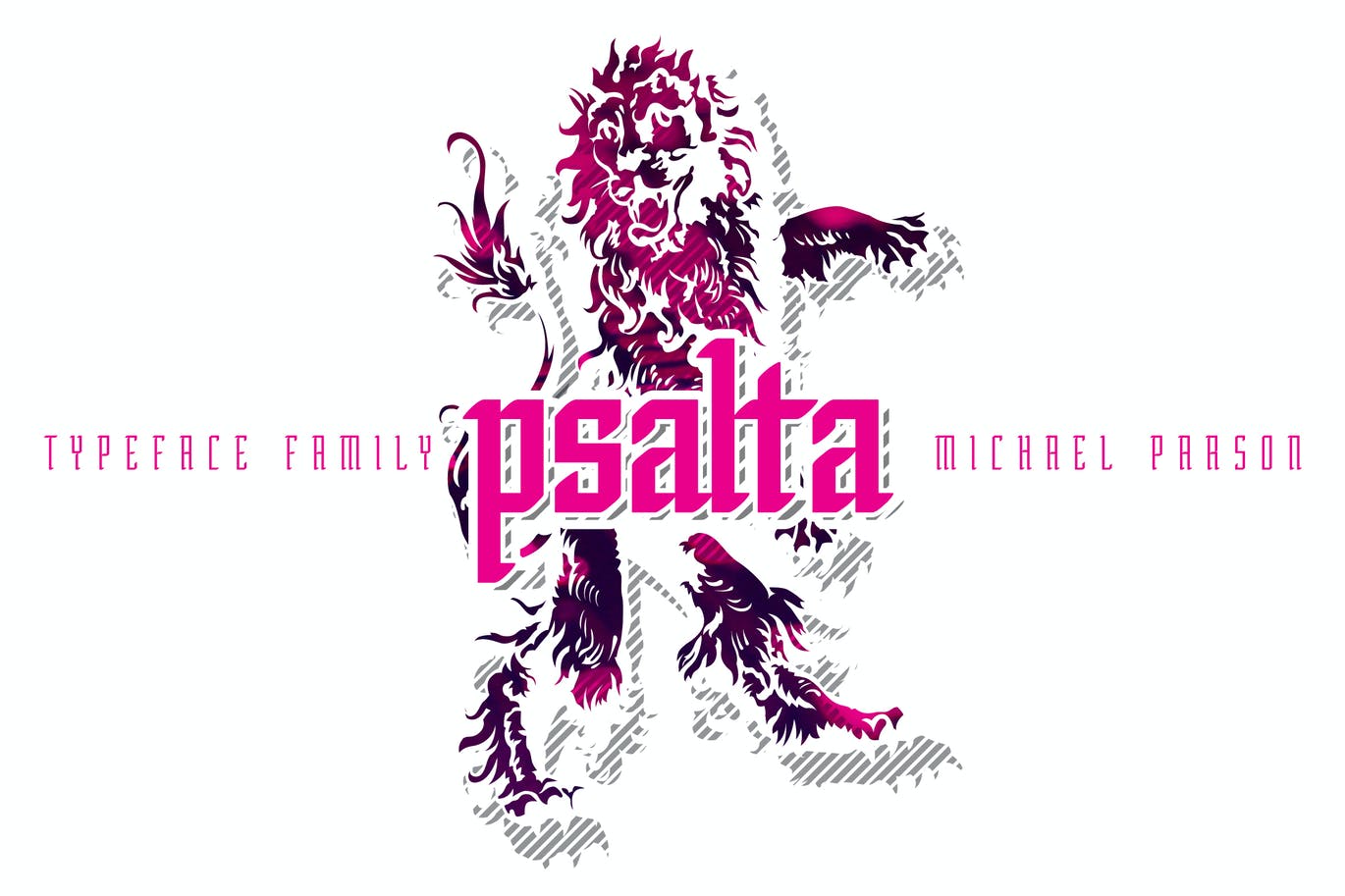 It is a contempory Blackletter design that is built on a narrow, condensed structure and features a large weight range, from a hairline light weight to a dark, heavy, bold version. The typeface equally features a full cyrillic character set and an Oornamental weight that is included in the OpenType family.
Berry Typeface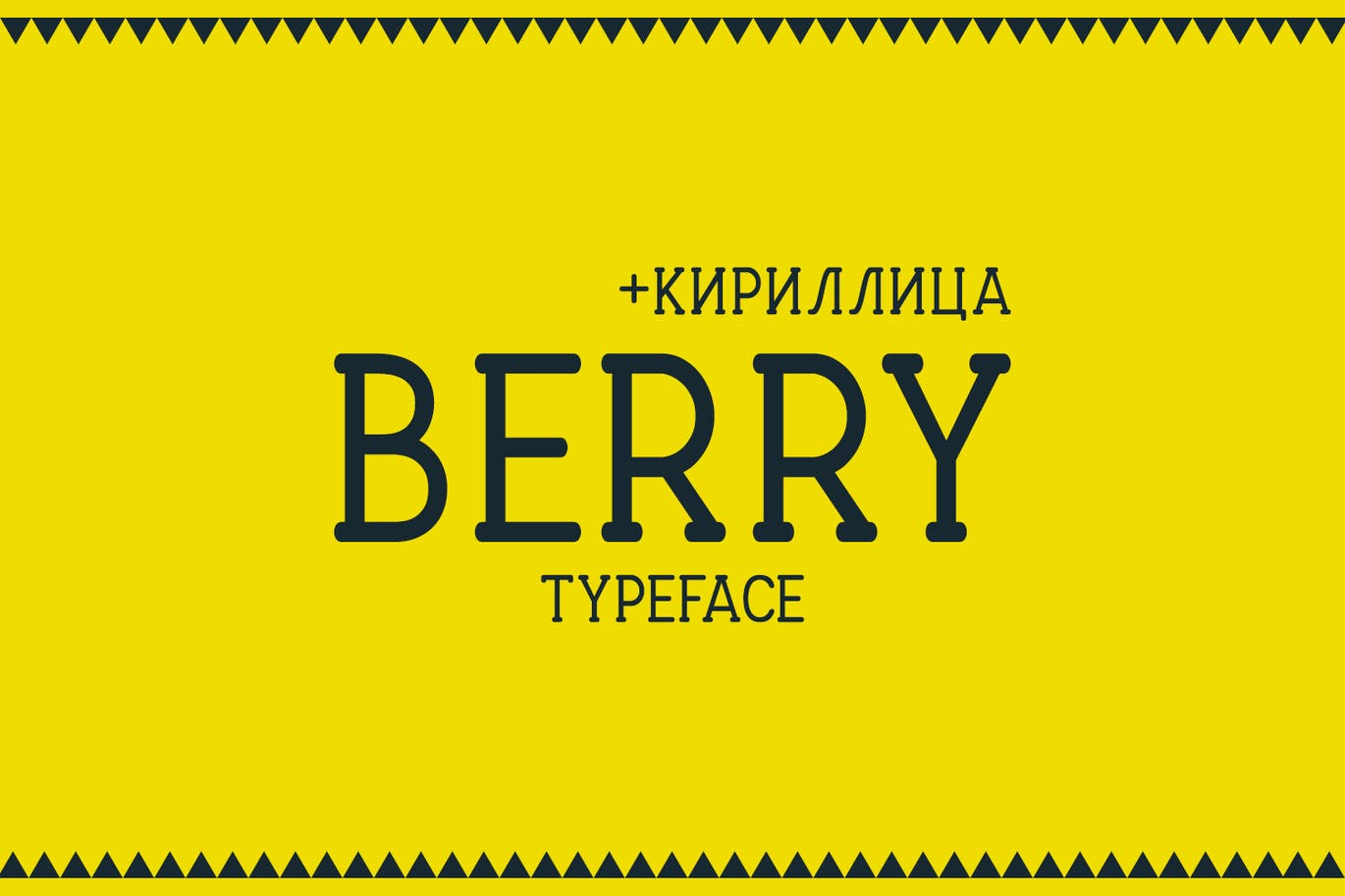 A little rounded, multilangual, regular sans-serif typeface. Brilliant choice for vintage logos, branding, arts, posters, also can be used in the articles or some text.
Furius Font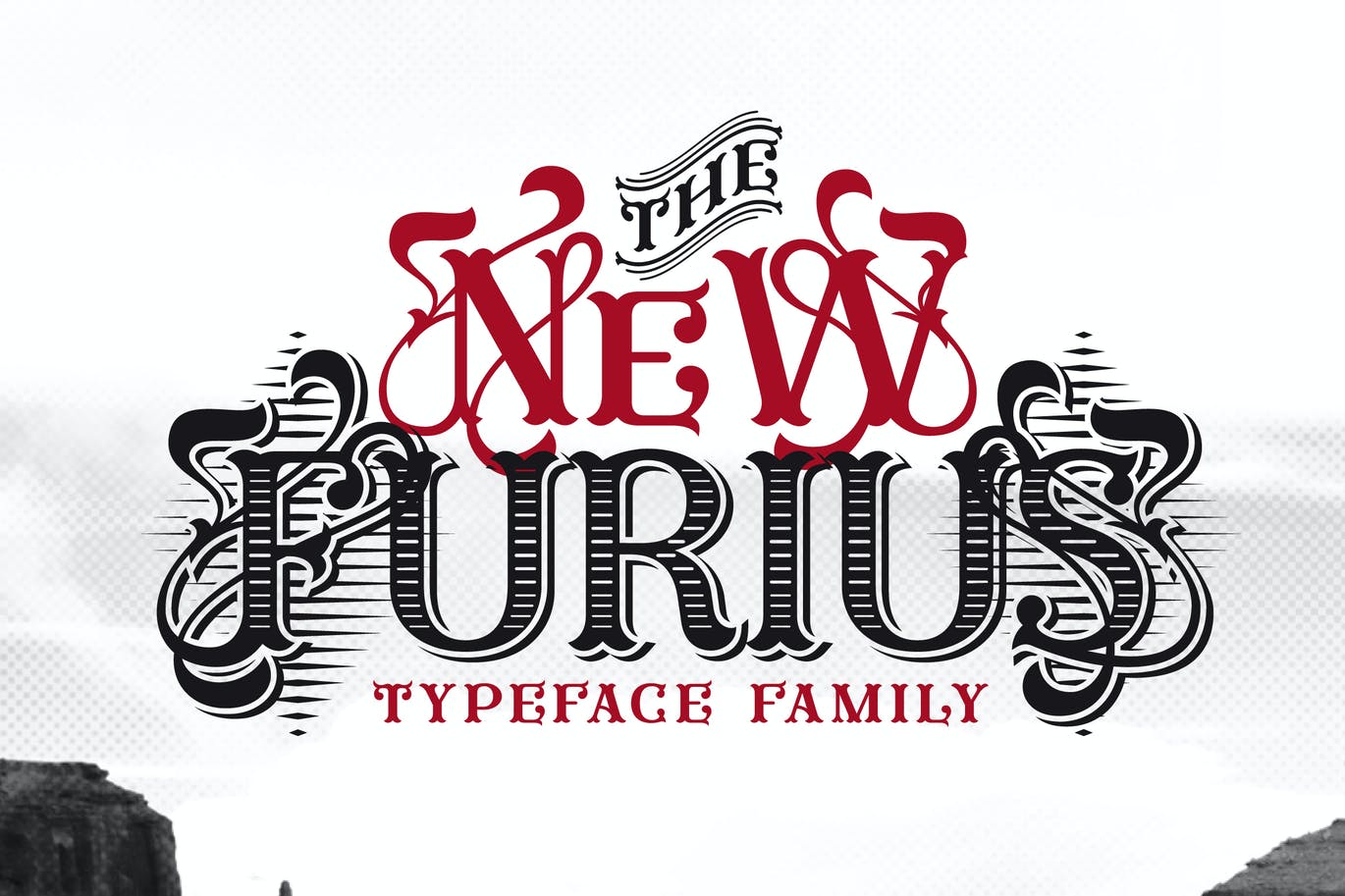 Created as a display typeface, Furius combines a host of OpenType features and equally incoporates a full extended latin and cyrillic character set to provide a versatile and complete design solution.
Carson Font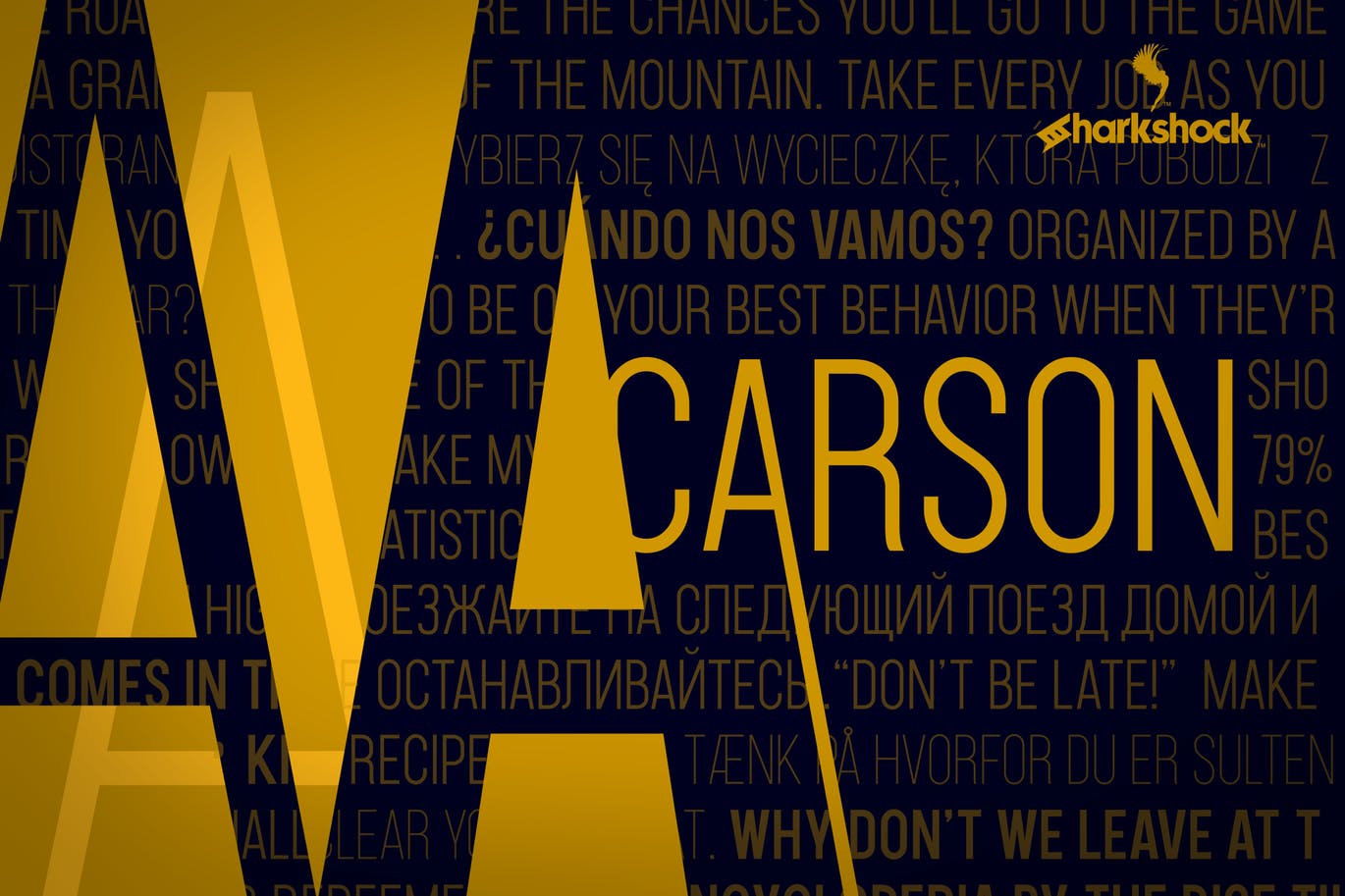 Carson is an all caps display family available in 3 weights and designed for anytime use. Basic in construction, it features smooth and even lines with a consistent line weight. A full cyrillic language is included.
Storybook Ending Font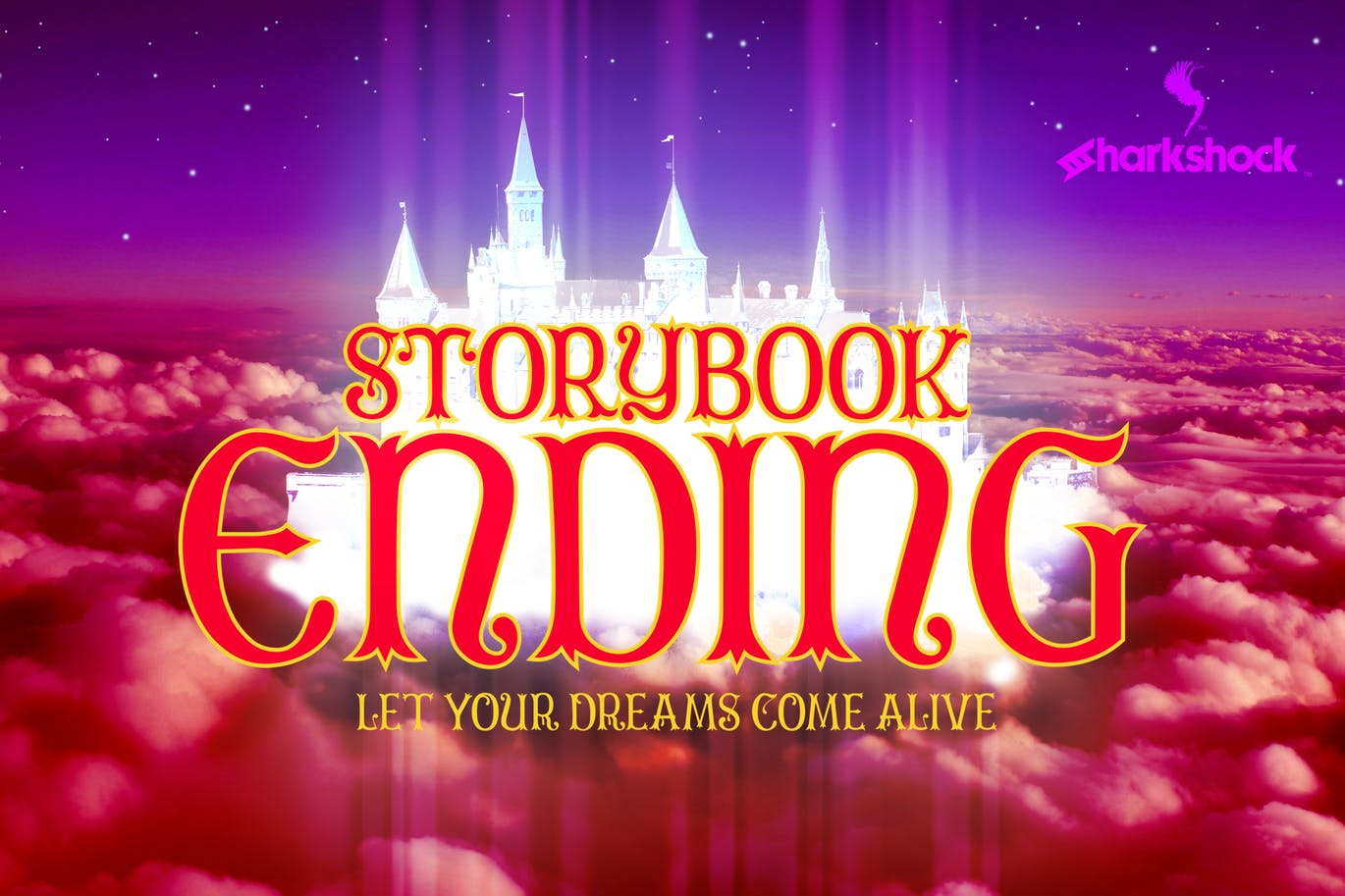 Storybook Ending is an all caps display font that looks like something straight out of a child's fairy tale. Uppercase letters appear thorny in appearance while the lowercase is more curvy and wispy. A full cyrillic language is included.
Eslava Font Family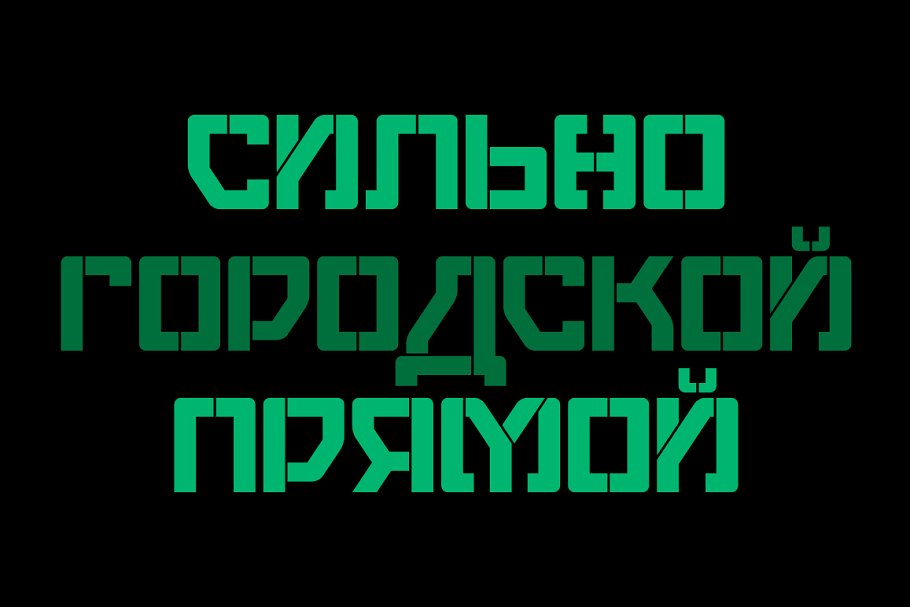 A display typeface with a geometric angular look, this font family includes six styles to choose from.
Cyrillic Fonts Bundle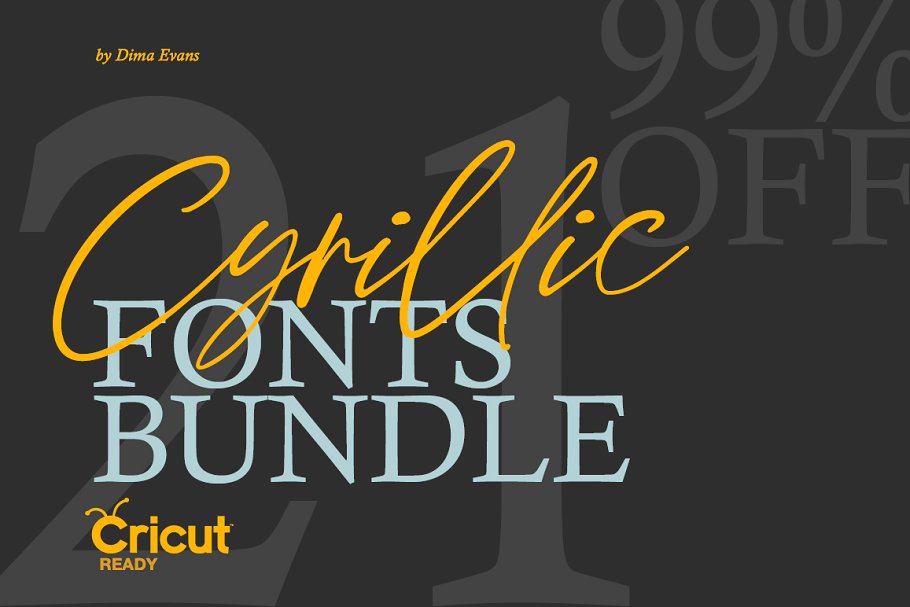 The bundle contains 21 fonts in 17 font families. It is very suitable for greeting cards, signature logos, holiday invitations, wedding invites, stationery, logos, inspirational quotes and etc.
Just Brush / Cyrillic Font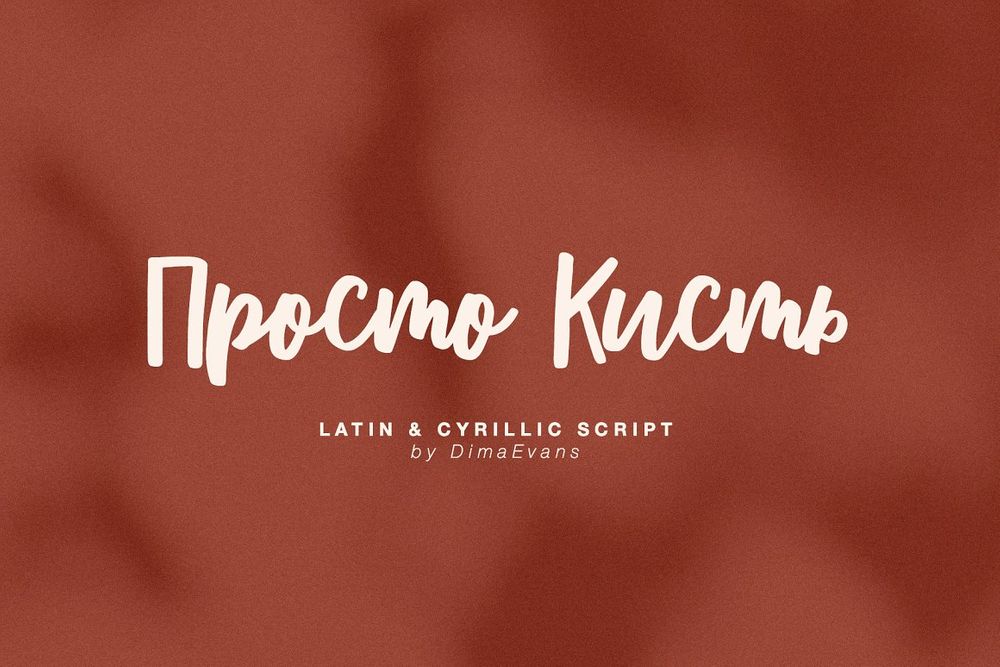 Just Brush it is a Lettering chick font with full Cyrillic support. It is perfect for branding, wedding invitations and invitation cards and many more.
Funcard Font Lating & Cyrillic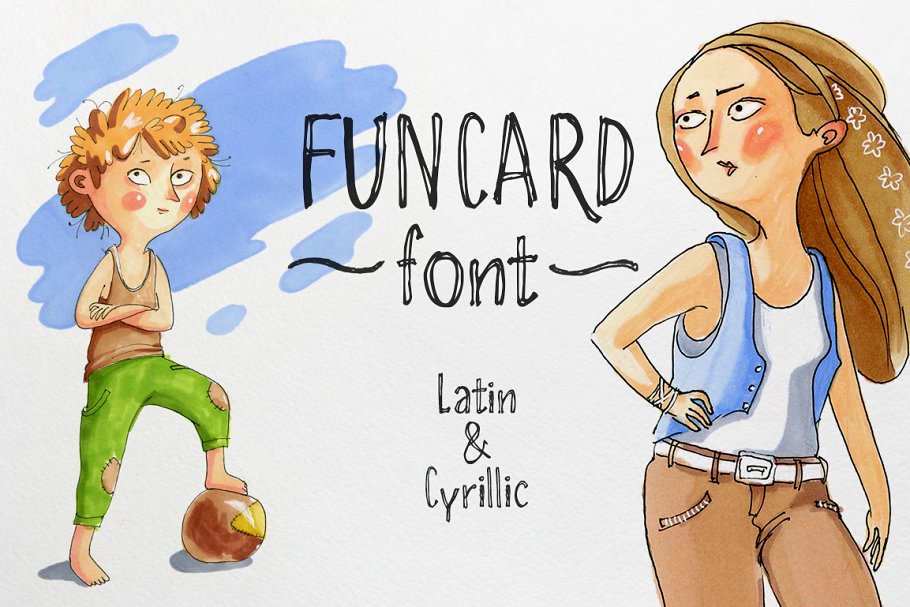 Funcard font contains standard characters, lowercase, uppercase, numbers, punctuation, international characters in .otf and .ttf font files.
Agitaciya Soviet Propaganda Font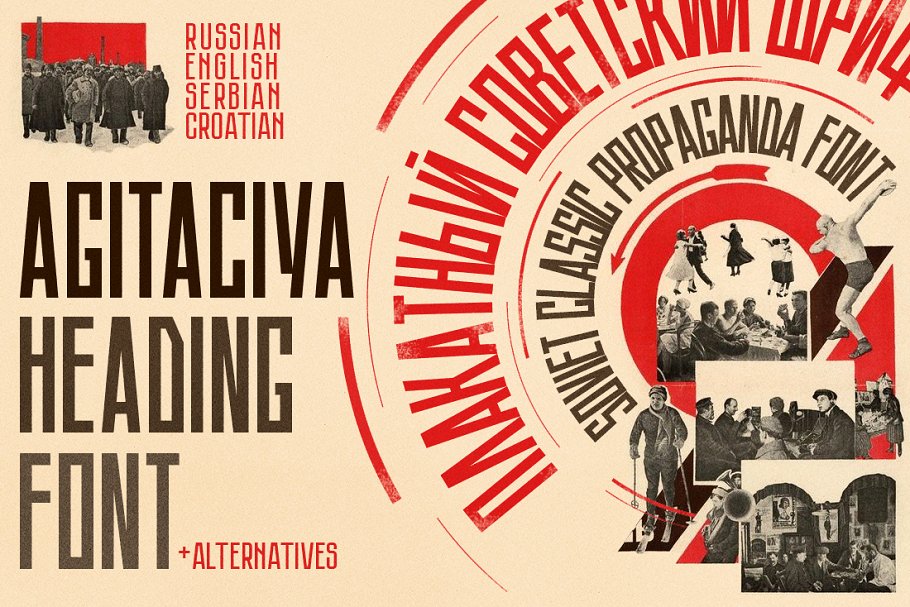 A retro narrow grotesque font called "Agitaciya" (Agitation). Agitaciya supports 10+ languages: Belarusian, Bosnian, Bulgarian, Croatian, English, Macedonian, Russian, Serbian, Slovenian, Ukrainian and probably others. Created for titles, poster design, web design, branding and packaging works, illustrations, badges and other typography works.
Planet Rouge Display Font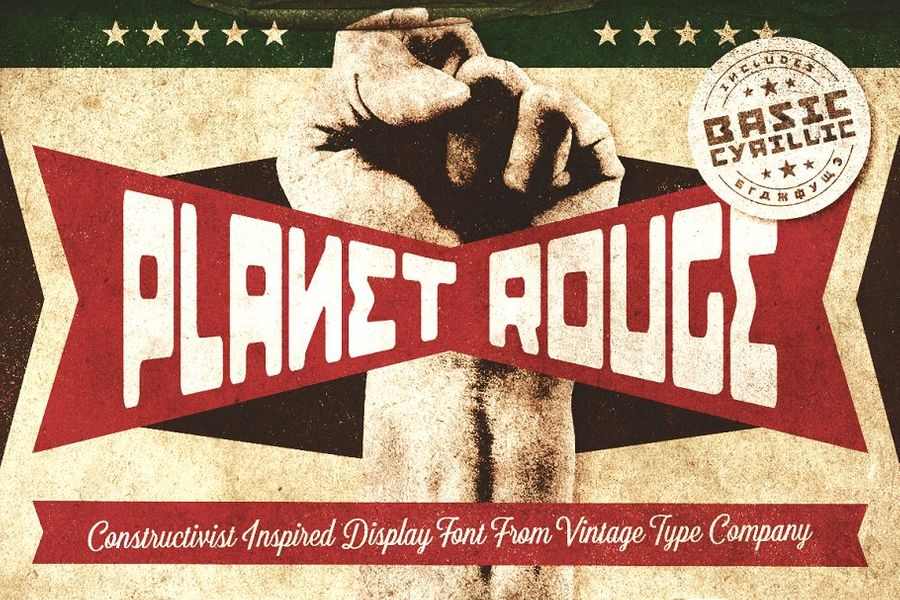 Planet Rouge is a constructivist inspired display font that comes with a rough inked version, as well as multilingual support including basic cyrillic!
Monolisk Font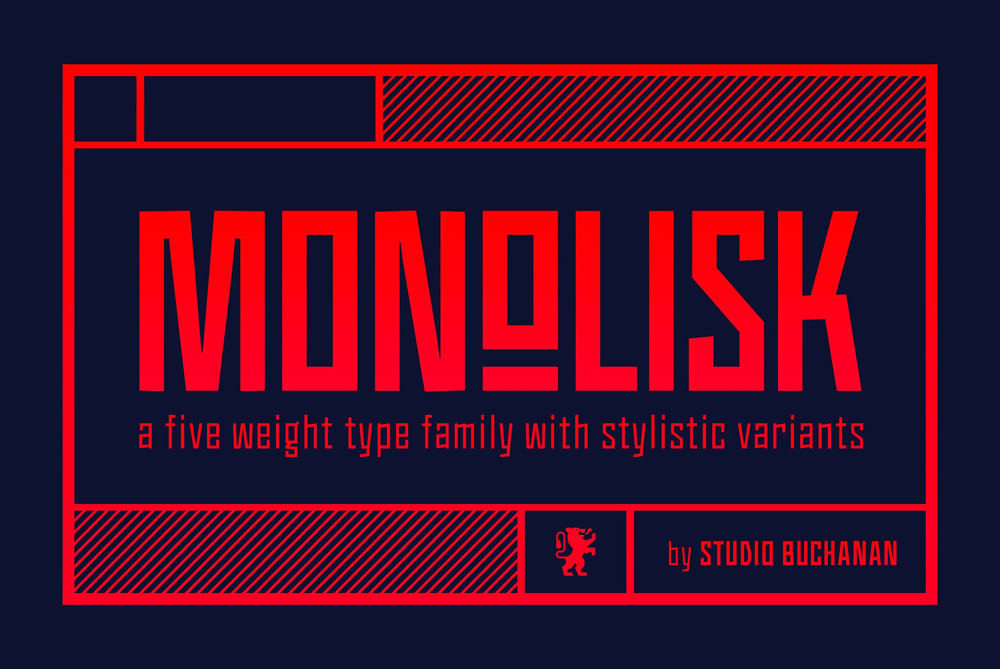 Drawn from eastmodern and brutalist architecture, this rigid, gothic typeface ought to draw your audience's attention without any doubts.
Ovsyanka Typeface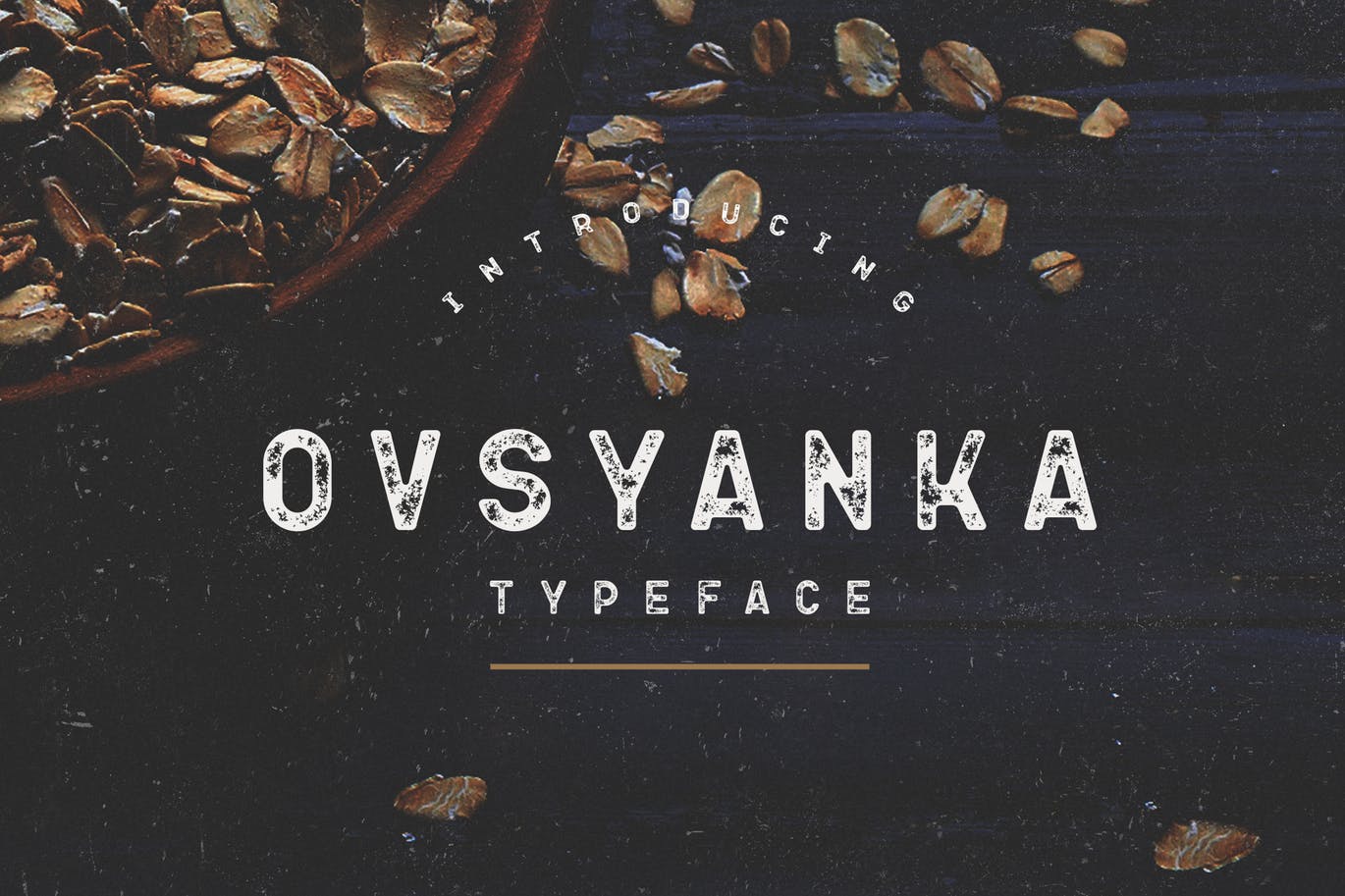 Ovsyanka (oatmeal) is the new typeface with rounded corners and the effect of wear letters. Font is ideal for packaging various products, for the design of boxes of chocolate or coffee packets. Fully supports cyrillic languages.
Mistique Touch Latin & Cyrillic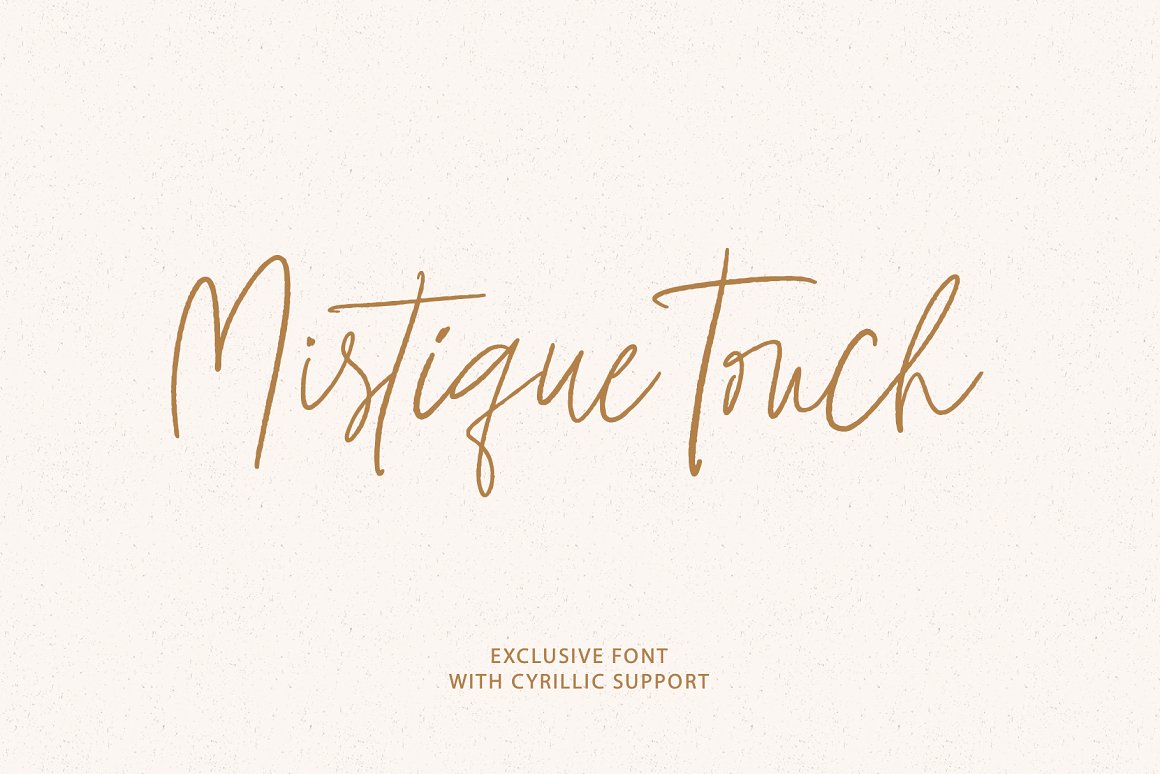 Font includes a full set of gorgeous uppercase and lowercase letters, numbers, a large selection of punctuation marks, ligatures & cyrillic support.
Republica Minor 2.0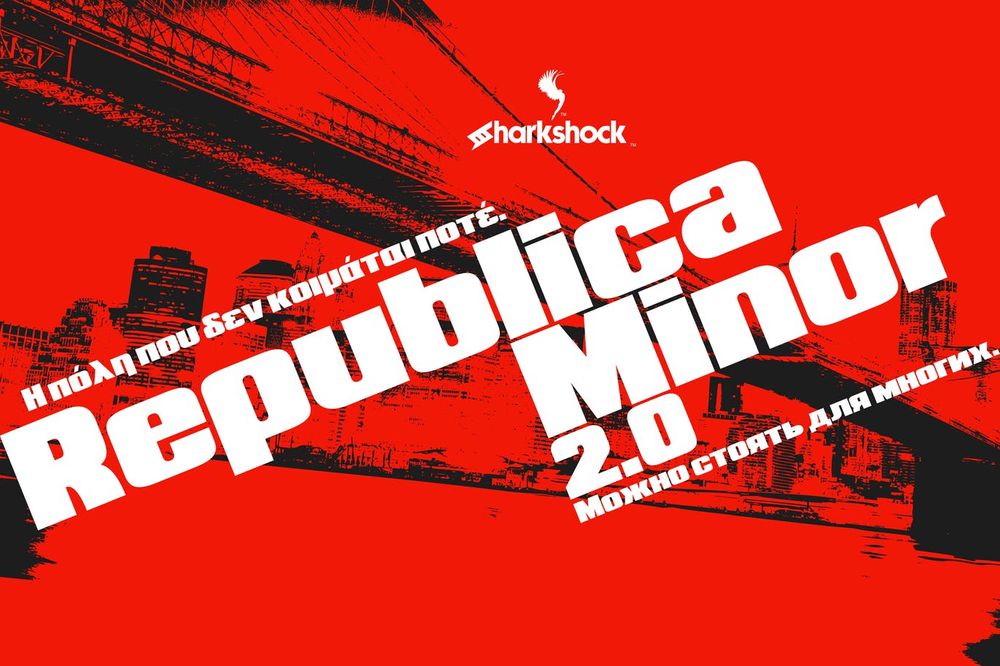 It is a display font which supports east european and cyrillic languages. Perfect for a strong looking logo, TV shows, or video games.
Stampbor Font & Badges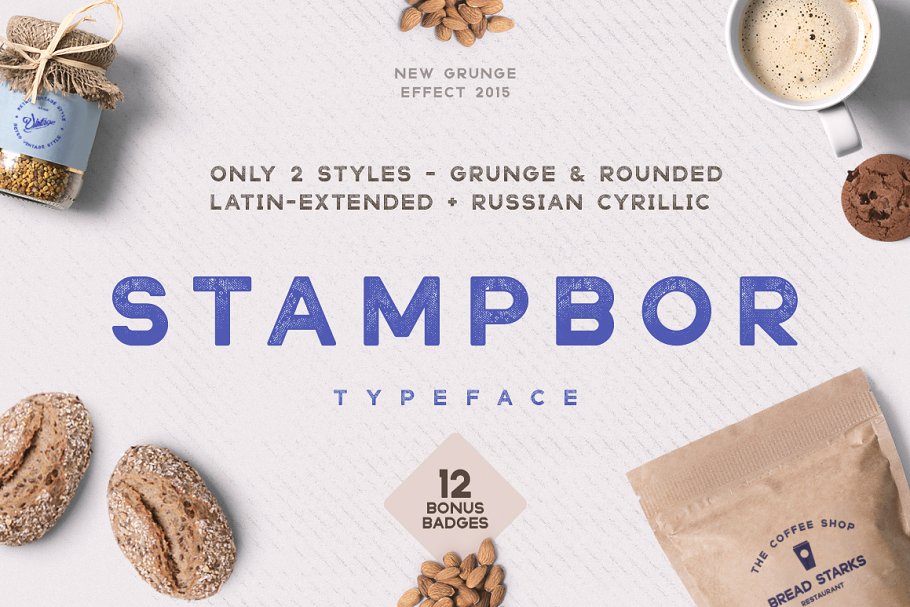 It is a display font which supports cyrillic (russian) language. Perfect for logos, headlines, badges and etc.
Matryoshka Font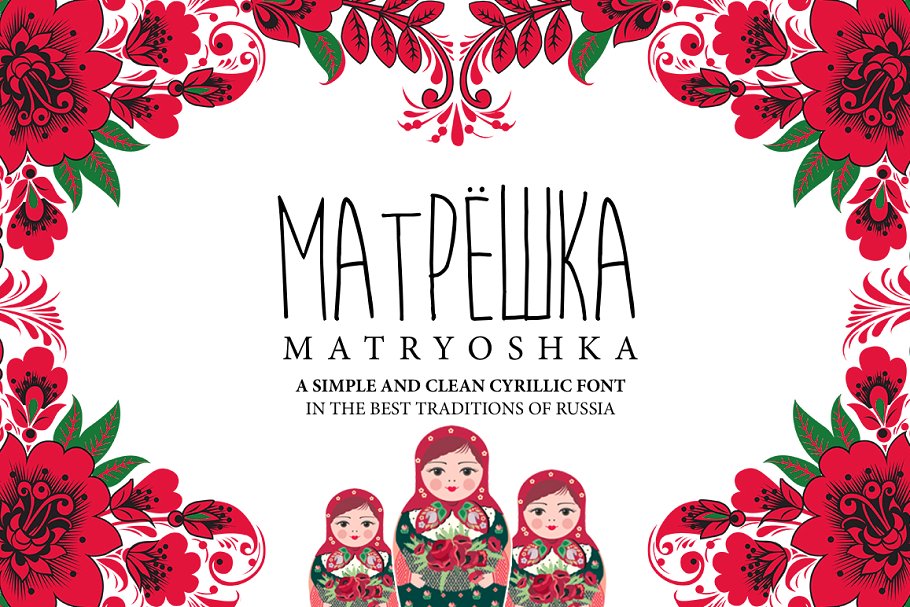 This is a wonderful and clean font. With this type, you will see a lot of interesting extras. It is are perfect for wedding postcard. Or you can create perfect and unique design of your logo, blog, stationery, marketing, magazines and more.
'Le Jardin' Floral Font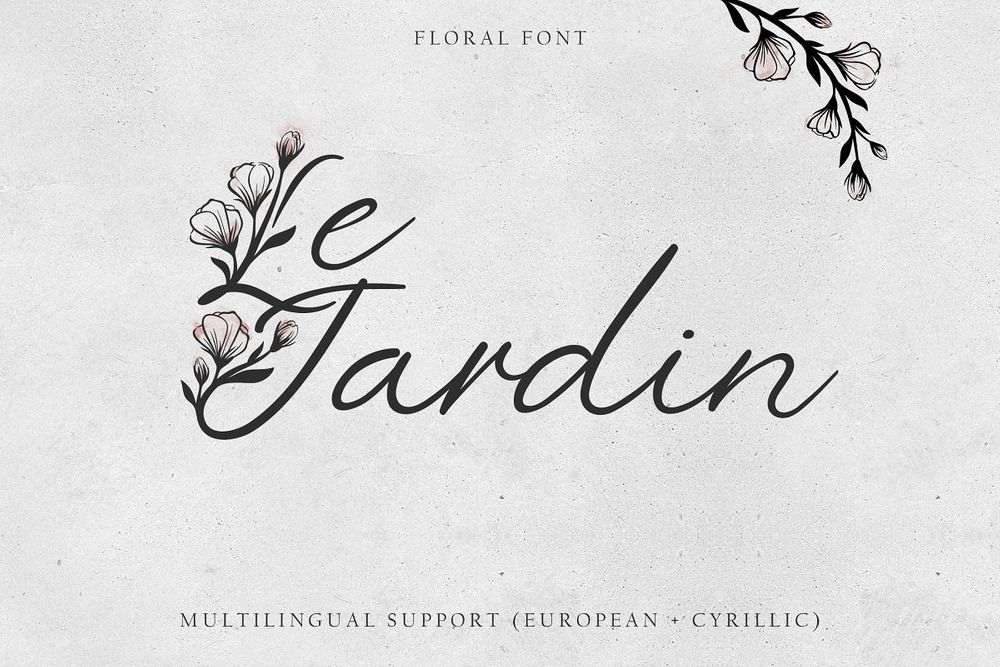 Le Jardin comes in two styles: floral and regular. This font includes ligatures and full set of lowercase alternates to make your text as close to a natural handwritten script as possible. It has now been updated to support Cyrillic with ligatures and alternates.