Vintage or retro design is a meaning to transform it's audience decades into the past. Many different Designers try to do this by using various design elements such as textures and patterns from a certain time period. But it's also important to use accurate typography from the time period you are trying to represent.
Vintage and retro fonts are well for the logos, badges, labels, apparel design, posters, based creations, websites, merchandise, packaging, invites, greetings and quotes. In this collection mostly fonts are handcrafted, bold, elegant style with vintage textures and effects. Here are 30+ stylish vintage fonts perfect for retro design for your design projects. Enjoy!
You may also like:
Tangerine – Retro Font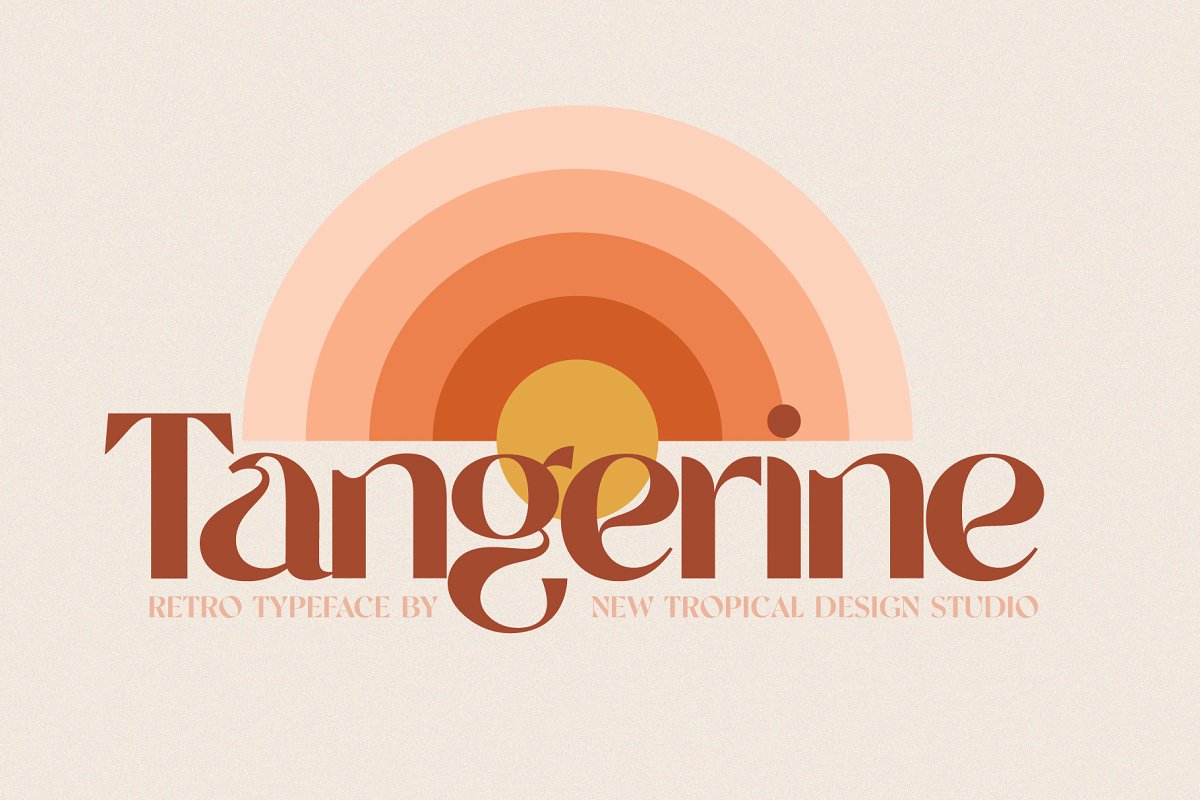 Tangerine fits perfectly into those nostalgic moodboards and vintage logos. It come with a unique lower and uppercase plus numbers, punctuation & multilingual letters.
Neville Font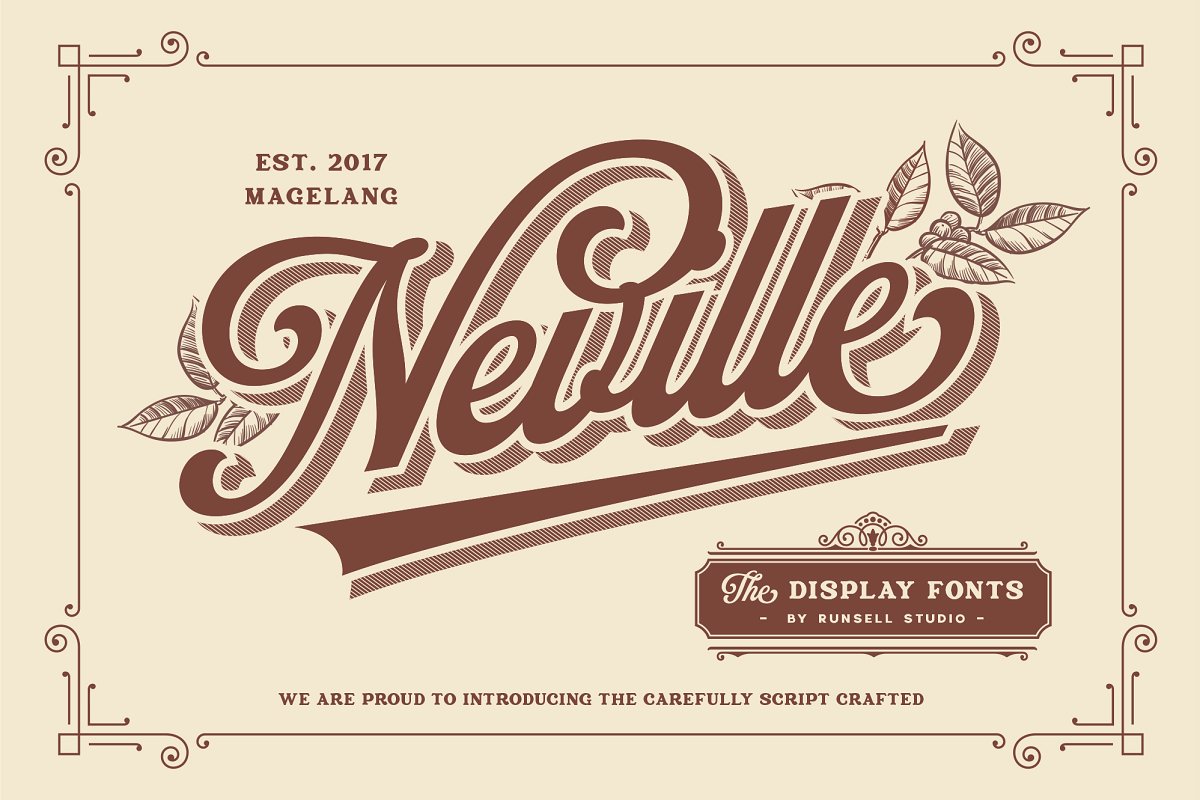 Neville inspired by beautiful lettering in old label. Carefully made with perfectly horizontal vertical bezier handles.
Baroneys – Vintage Typeface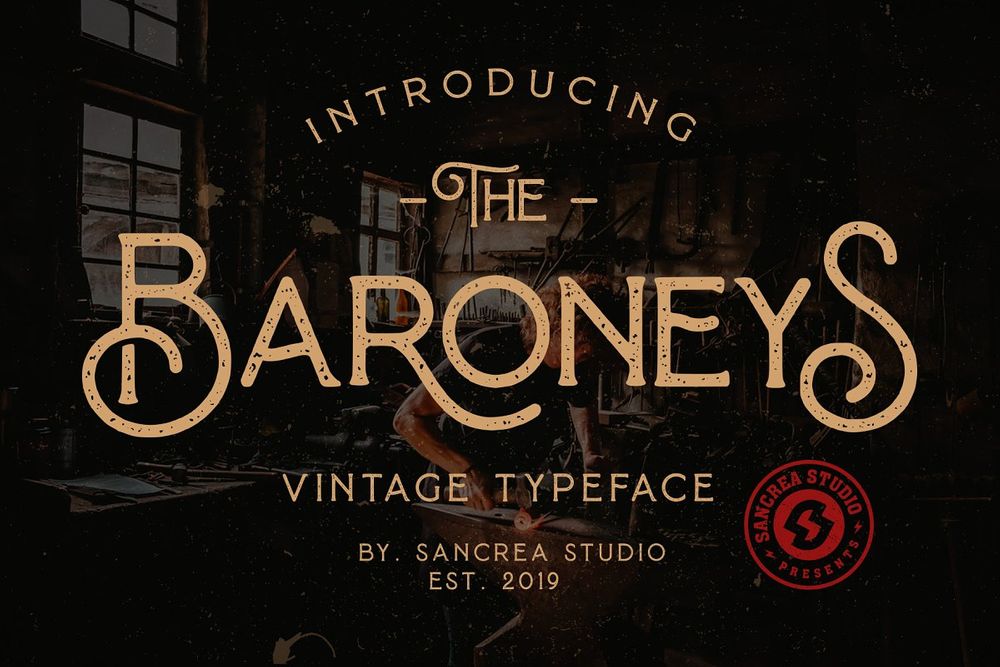 Baroneys is a vintage serif font textured, suitable for your next creative project like suitable for art, modern envelope lettering or book design, poster, craft design, any Branding project, pop vintage designy.
Roller Coaster Serif (Bonus)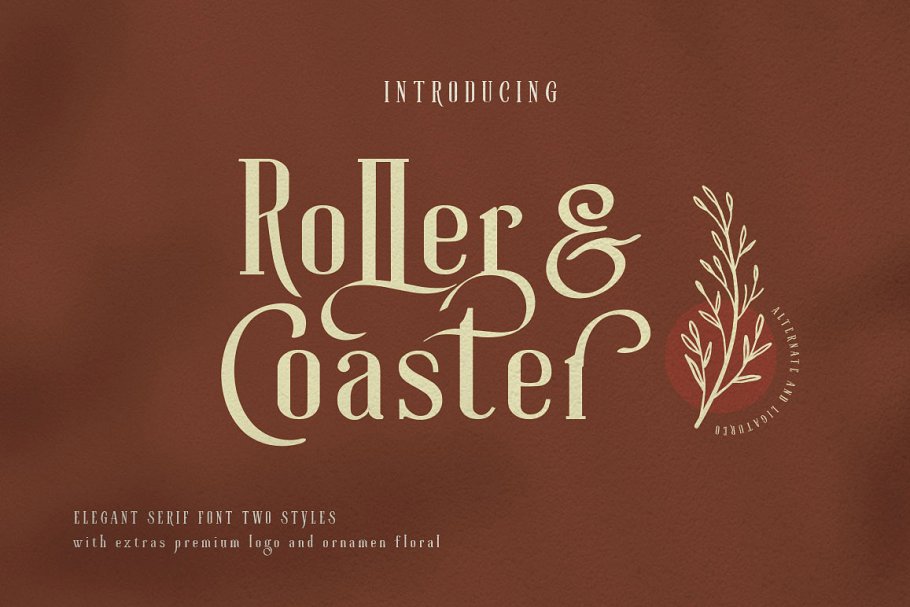 Roller Coaster is a serif that is decorative, vintage and antique and elegant. The neat and beautiful font shape makes this font easy to remember as a modern font.
Groenly Script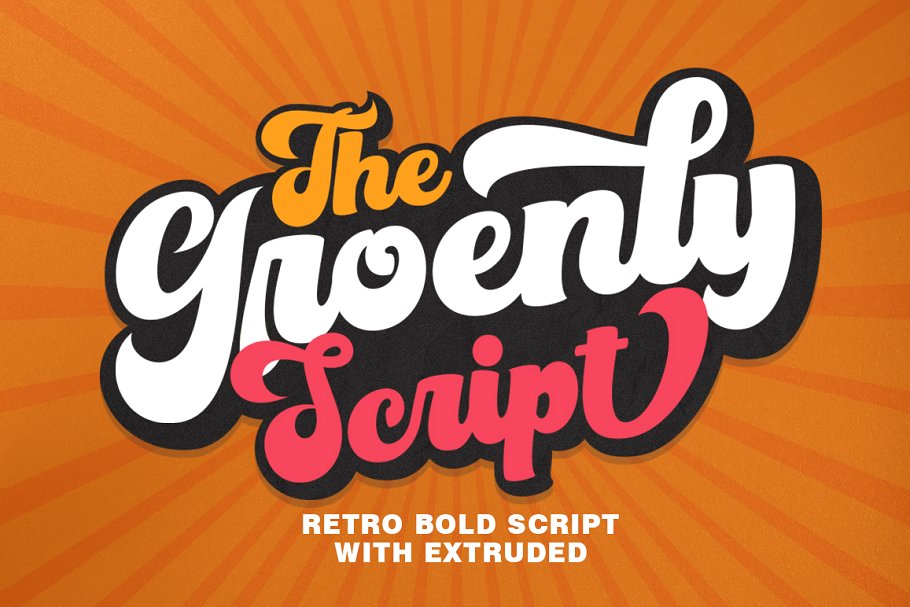 The Groenly Script inspired by retro style and combination with Hand Lettering style. Groenly Script have many alternative swash & ligatures character and have opentype features like a stylistic alternatice, stylistic set, ligature and swash so you can mix and match like a you want.
Calverton Font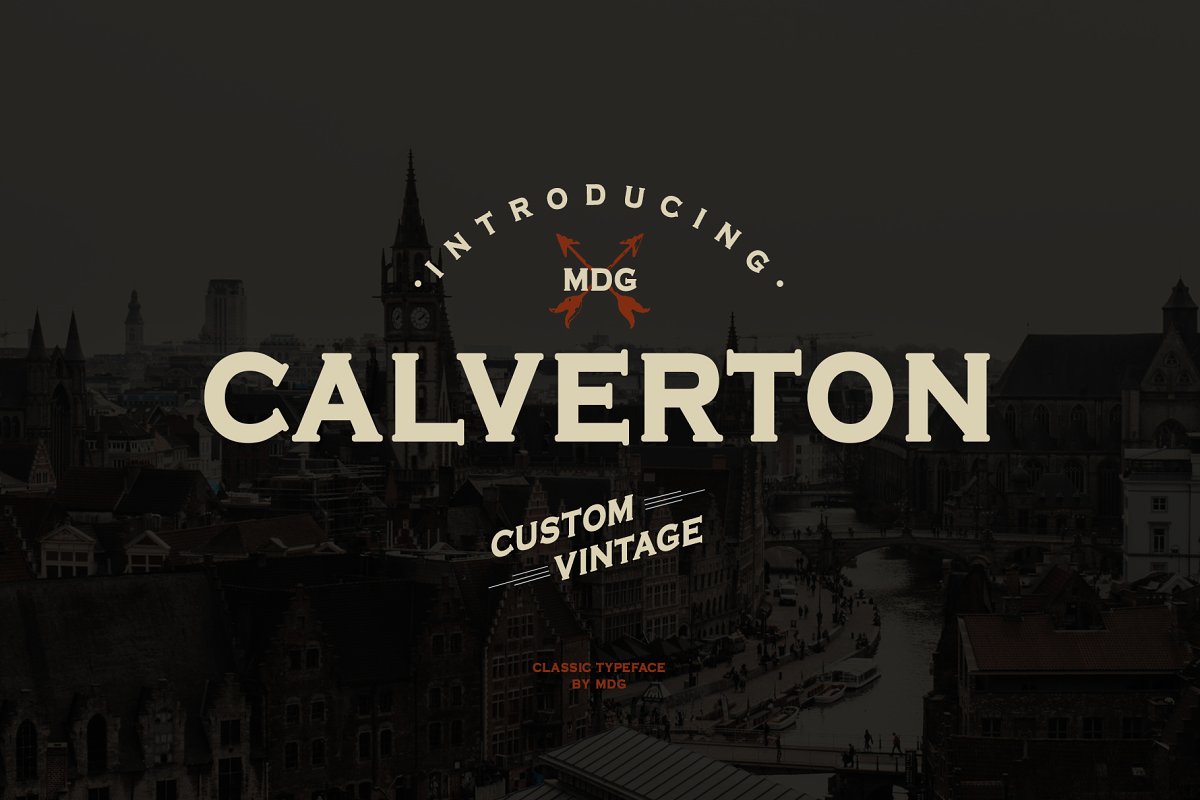 Is a strong and bold typography, with smooth edges to simulate vintage printing. Perfect for vintage logo designs. It contains characters, numbers and symbols.
Madgue – Connected Monoline + Extras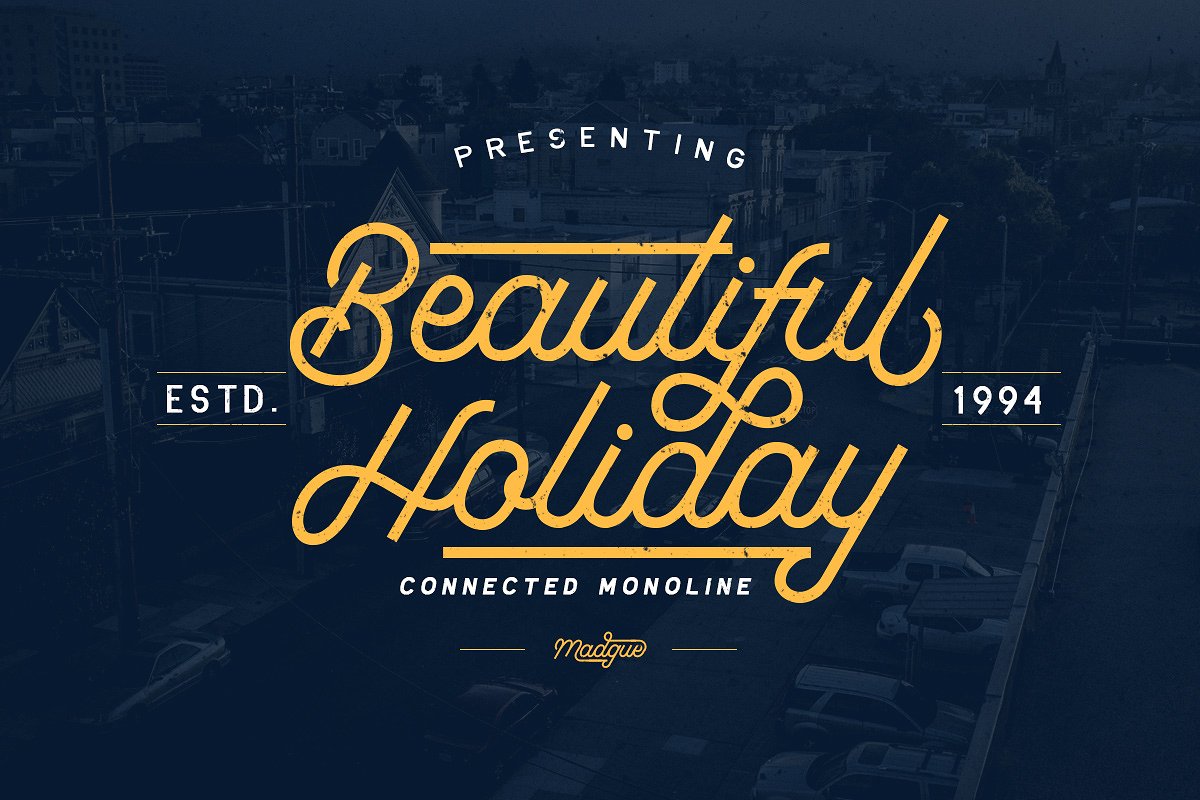 This is unique monoline for you. You can use this font for making an awesome logo or whatever you want. Also this font contain ligatures, so many stylistic alternate , swash. This font is also support multi language.
Batallion
Batallion – a new handwritten font. Very suitable for greeting cards, branding materials, business cards, quotes, posters, based creations, websites, merchandise, packaging, invites, greetings and more!
Booster Vintage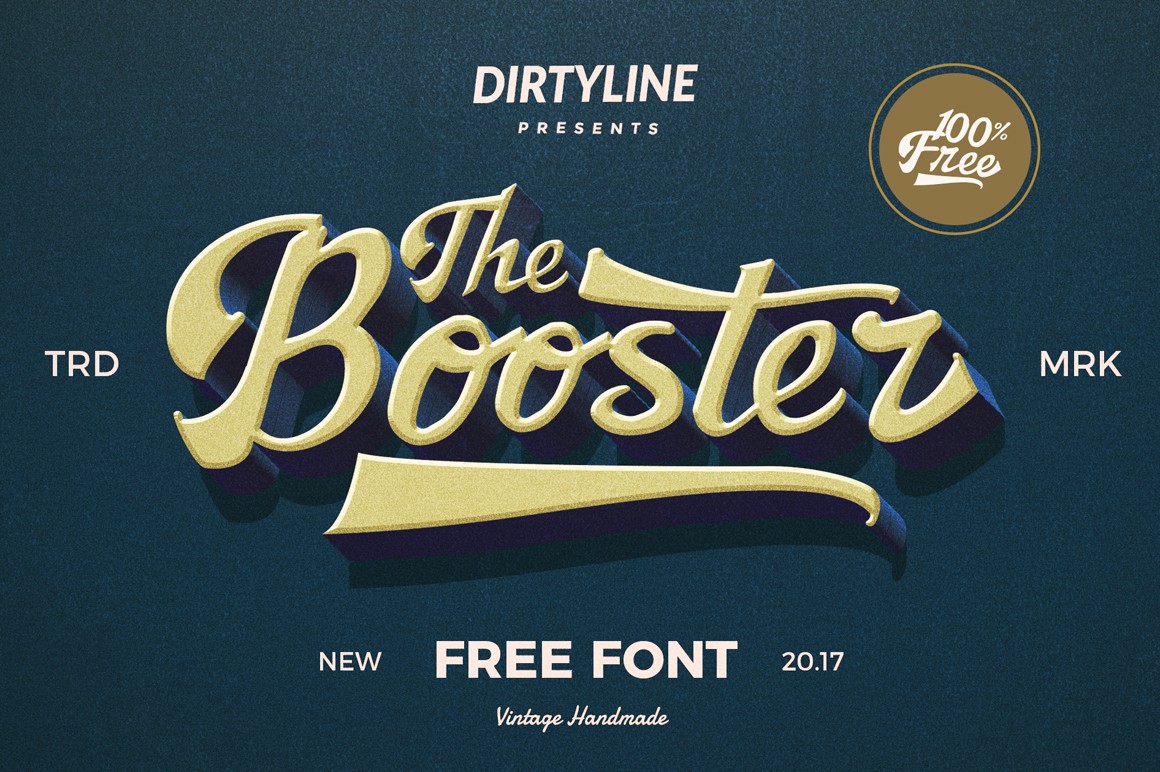 Booster Vintage Display is a handcrafted script vintage font. This script typeface gives a feel of vintage, classic, old, handmade looked like because the process of the font itself through scanning process and carved digitally, the texture itself is well crafted and added carefully in each character. Come with many alternates character, titling, terminal forms, ligature, and swash, so that you have more options. I think this font is perfect for people looking for vintage aesthetic.
Free Bernier Font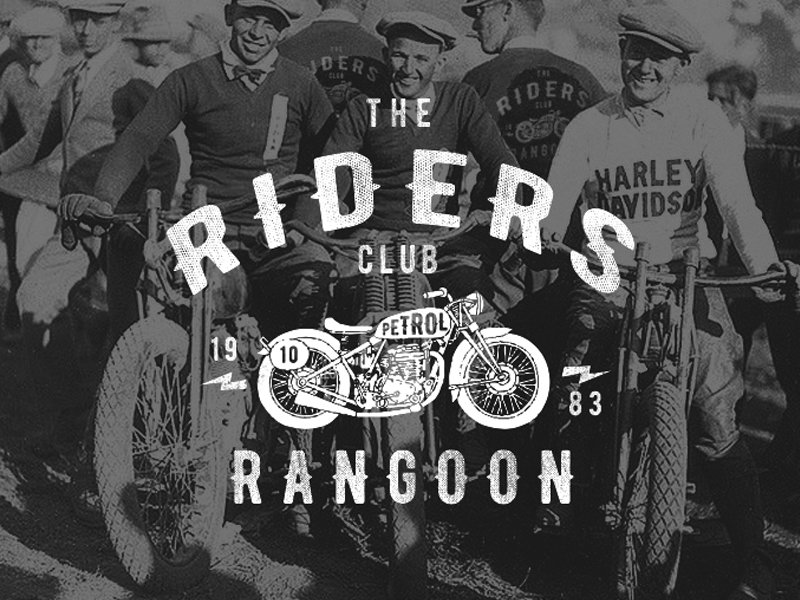 This is the FREE Bernier font which is available in three formats: regular, shade and distressed. It has a vintage look that would be used well on old badges, and old skool looking items. It's available for personal and professional use.
Port City – Full Family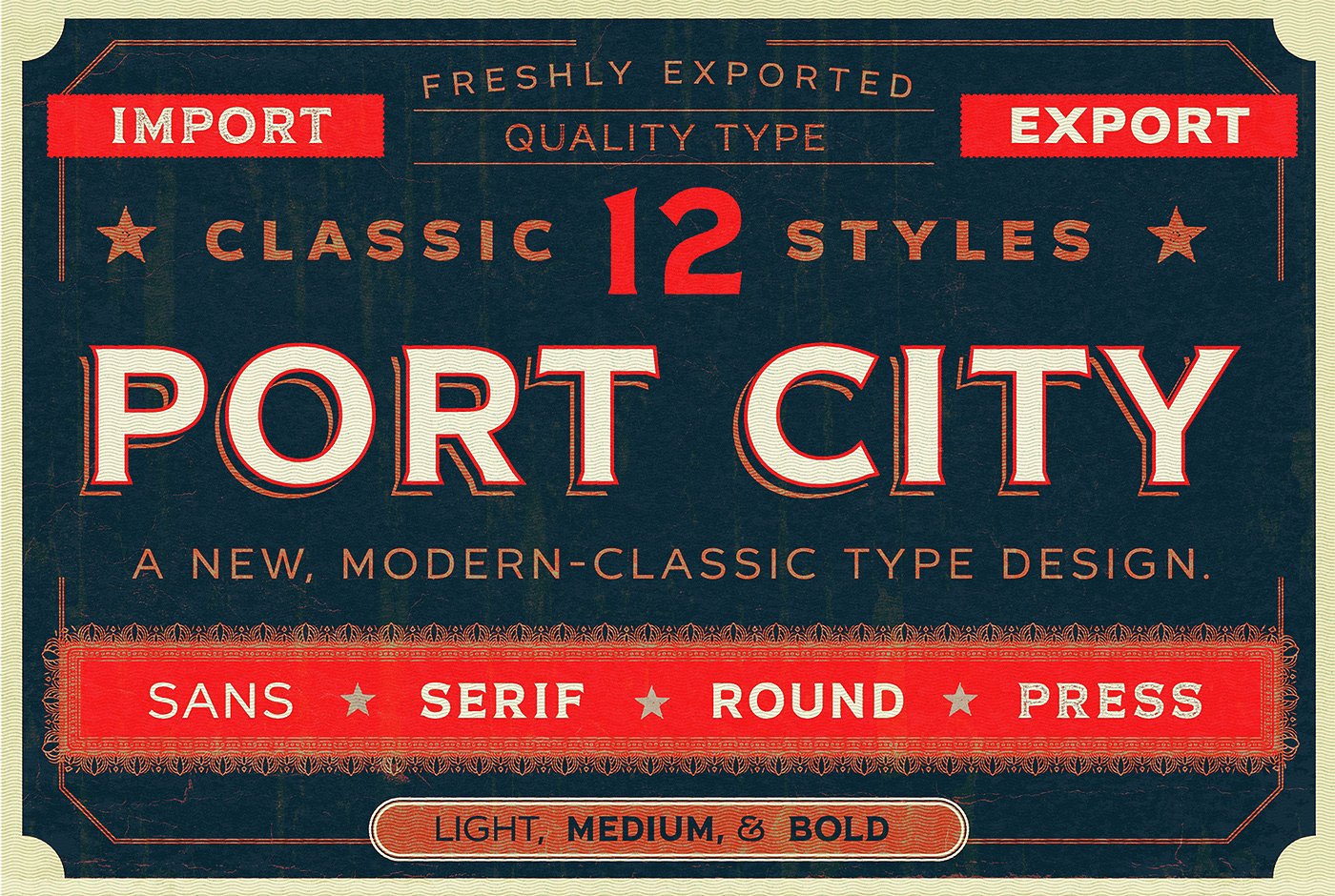 PORT CITY is a modern-classic type family designed by Conrad Garner and is inspired by the goods and packages that are shipped in and out daily from port cities across the globe and the mighty vessels that carry their precious cargo from port to port. PORT CITY includes 4 sets with three weights each. The 4 family sets include SANS, SERIF, ROUND, and PRESS. PORT CITY's classic options will let you design across decades of design styles and is very versatile when designed alone or when mixing the family sets and weights. It looks great on packaging, posters, print pieces and more.
Henrik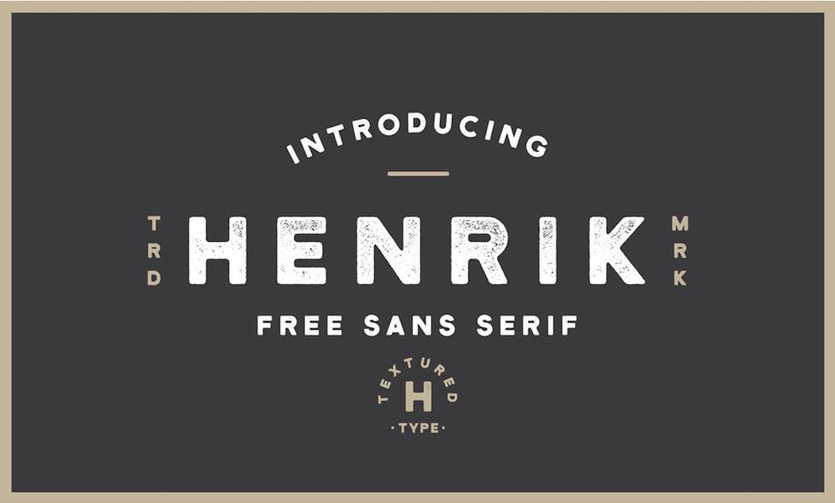 Henrik is extremely versatile and excellent for achieving that vintage aesthetic with your designs. It features textured upper case characters and select punctuation that will work great in branding, badges, labels, apparel, headlines and much more!
Bonfire Free Font
Bonfire is another great hand drawn brush font from Hustle Supply Co. It comes with 2 sets of Capital letters and is equipped with a few different alternate lower case characters as well as unique swashes and western european characters.
Hillenberg – Vintage Layered Typeface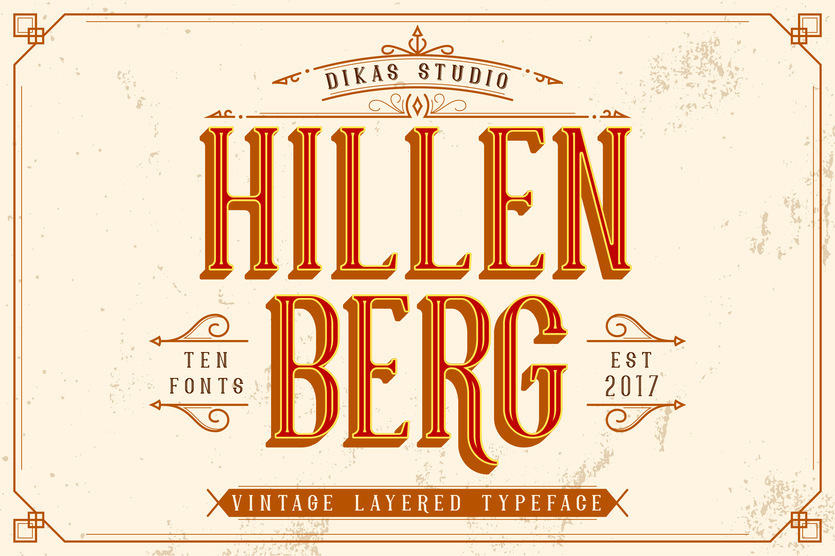 Hillenberg have 10 Style : Regular, Extrude, Extra Inline, Extra Shadow, Outline, Shadow, Inline, Inline Shadow, Pres, Press Shadow with vintage serif character inspired from beer and brewery.
WT Bradford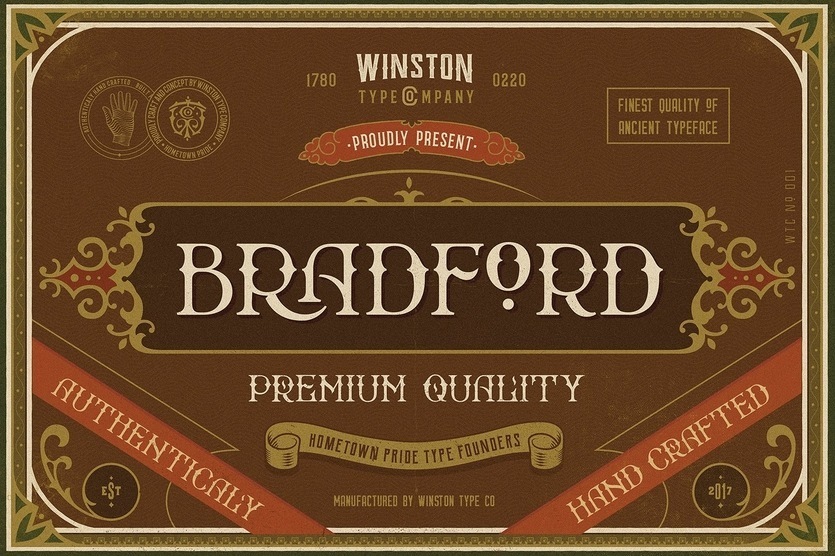 WT Bradford consists of capitals alphabets with glyph alternates in some letters. There is also unique ligatures that you can play & match with any words or sentence that fit with your design project. You may also want to access some catchwords like "to" and "and" located in the discretionary ligature slots. You could easily access it just in seconds, the instruction is included in the download pack. Set includes in 3 styles: Regular, Press (distressed) and inline.
Vintage OTF and Vector Font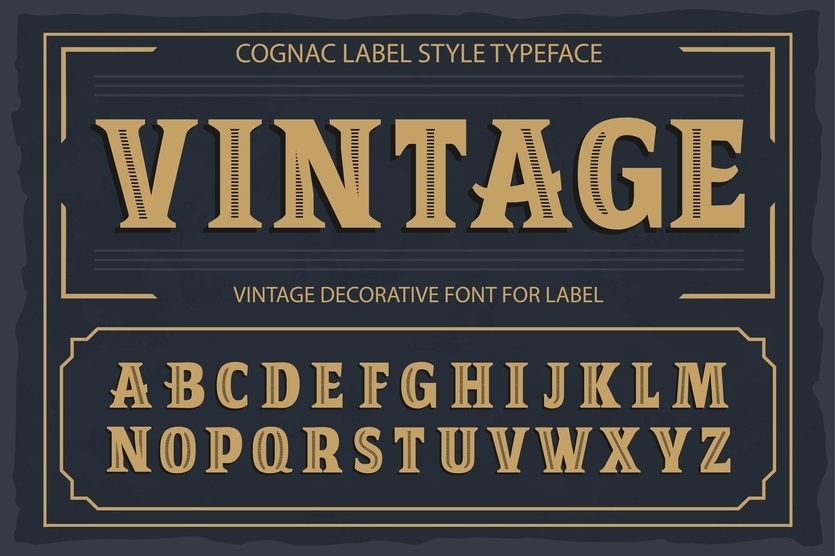 Bhaltazar Font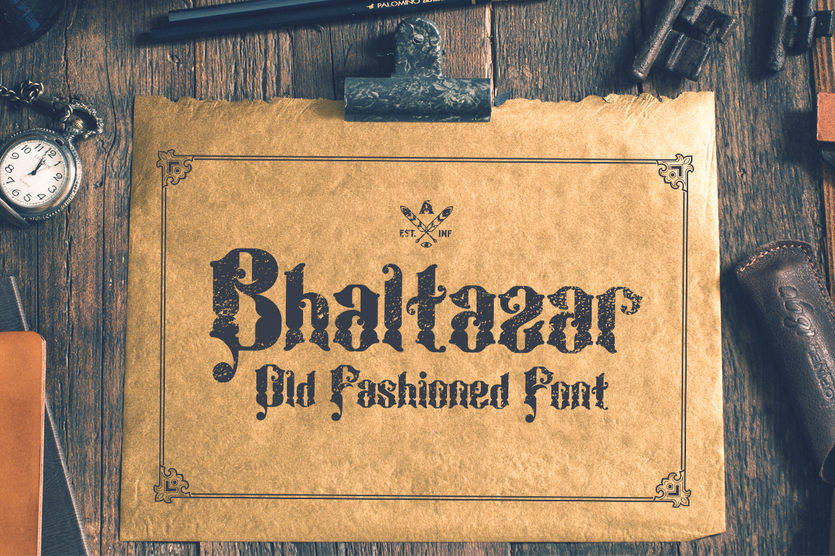 Bhaltazar is a old fashioned font design, its inspired by old victorian typography designs. it's perfect for your vintage designs, invitations, logotype, word arts, or another old fashion related designs.
Bucktooth Block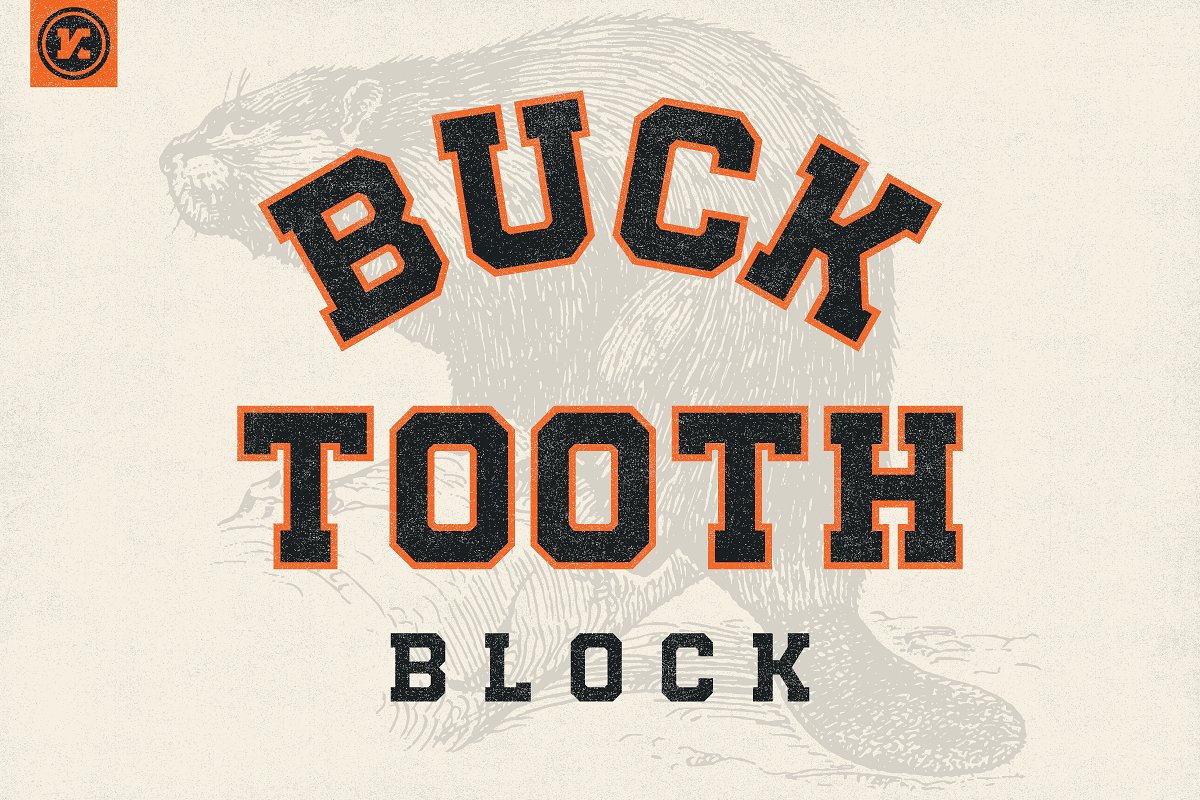 Bucktooth Block is a classic throwback to collegiate block lettering. A title case font with stylings that differ from the caps to the lowers with matching alternate letters, symbols and numbers.
This is a basic block font sure… but it's hardworking, blue-collar, ready to rock "basic" font. Named, and inspired, by the Oregon State football team of 1967 called the "Giant Killers". Perfect for headers, jerseys, logos or giving a classic feel to time period based graphics.
Bourbon House – Layered Font + Bonus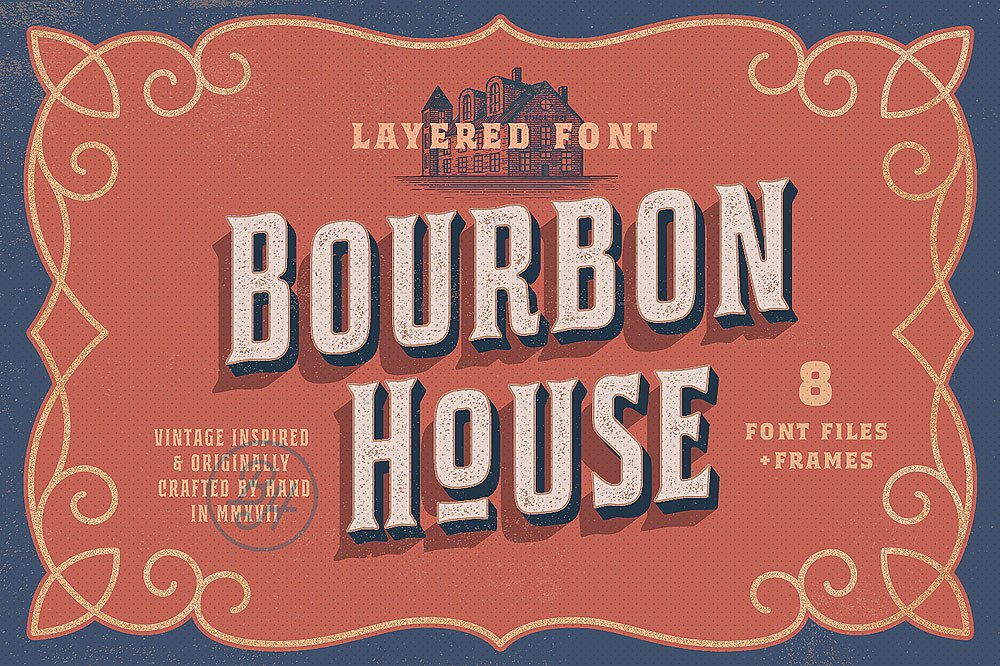 Bourbon House is Layered type family inspired by classic whiskey labels and Sing Painting. Strong Serif allcaps letters looking good in any vintage labels, logos, packages, headlines and text blocks. It has 8 different variations, that extends the possibilities when you design something.
Streetwear Free Font
Streetwear is bold and stylish retro inspired script typeface suitable for logo, poster, branding, packaging and t-shirt design. It feels like 1960s and 70s fashion and sport related typeface, unique and fun at the same time.
Berg – Free Layered Font Family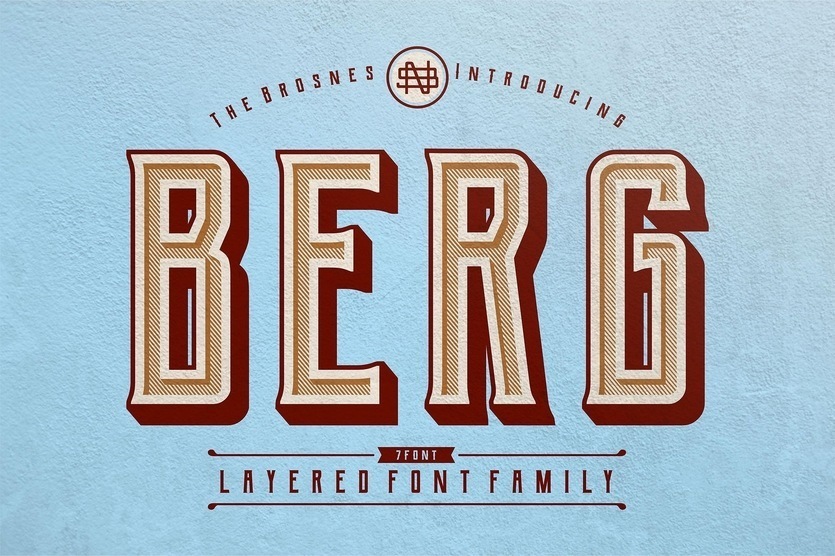 Berg comes with 7 font files (Regular, Extrude, Inline, Shadow, Ornament, Western & Rough). It includes a full set of capital and lowercase letters, as well as multi-lingual support, currency figures, numerals, and punctuation. You can combine this berg family font to be many different styles layered.
Ciderhouse Free Font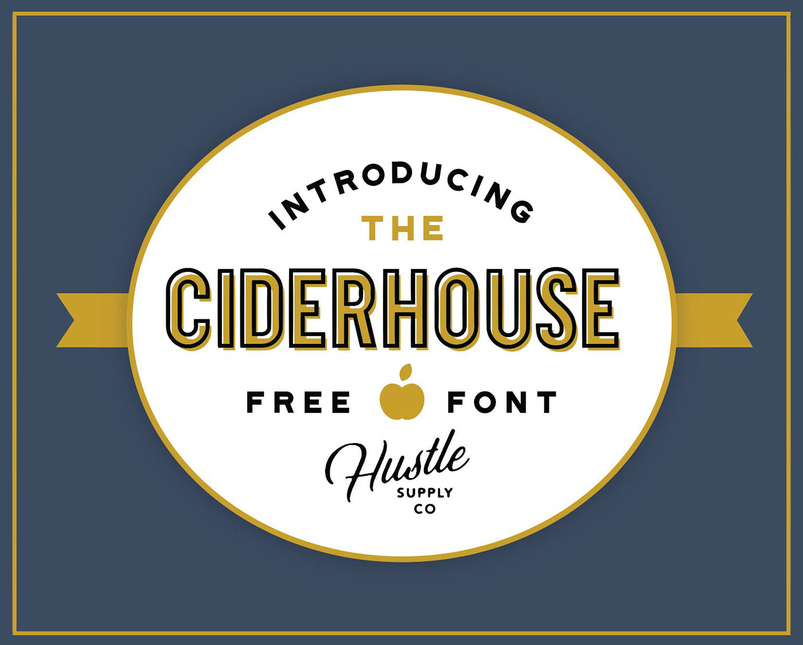 Crafter – Free Vintage Font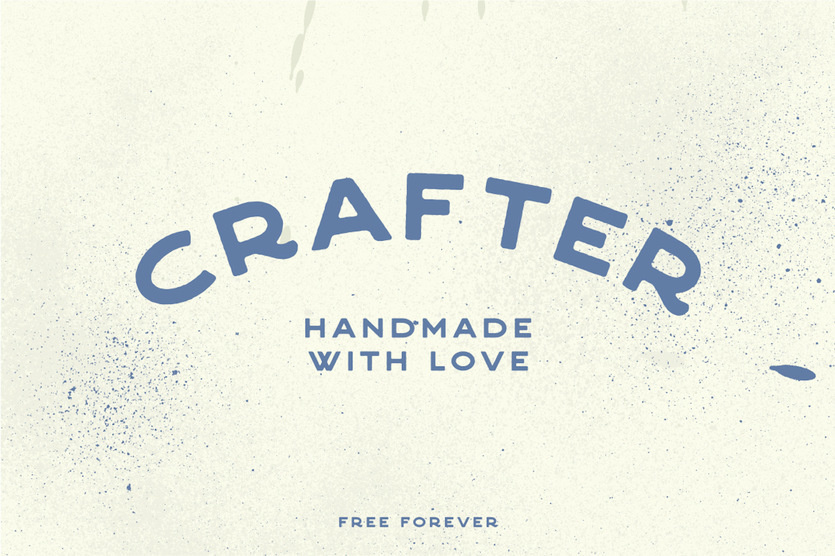 Crafter is a brand new versatile handmade sans-serif font. It takes inspiration from vintage metal signs as well as sign painters, and it's perfect for your next project. Use it in logos, t-shirts, posters, social media, or literally anything else (probably not in paragraphs though.)
Brother | Font DUO + 16 Badges Logos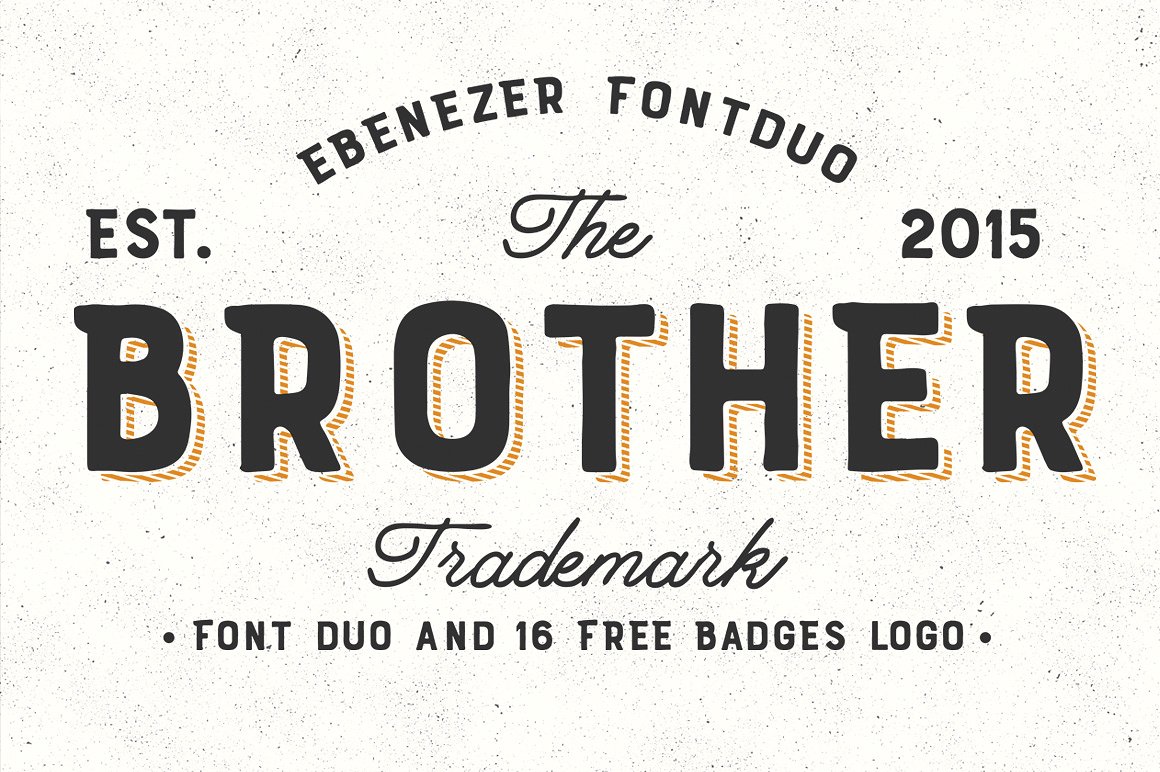 Brother is a beautiful font duo that combines two fonts namely, ebenezer fonts and dreaming fonts that are combined into one pretty package. You will see this combination more in badges logo which will be given free of charge.
Harlot Free Font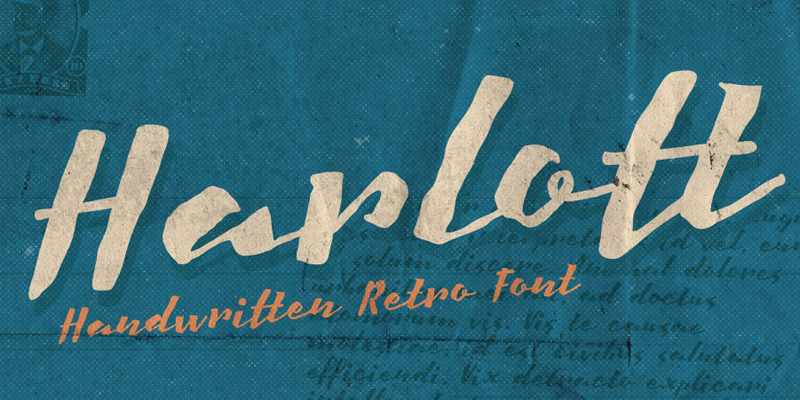 Inspired by classic brush lettering, Harlott Script gives an impact of straight brush calligraphy and natural hand lettering. It can be used as a logo, part of branding, headline, any display purposes, t-shirt design, etc. Harlott Script also includes of diacritic symbols that support many european languages.
Lost Volution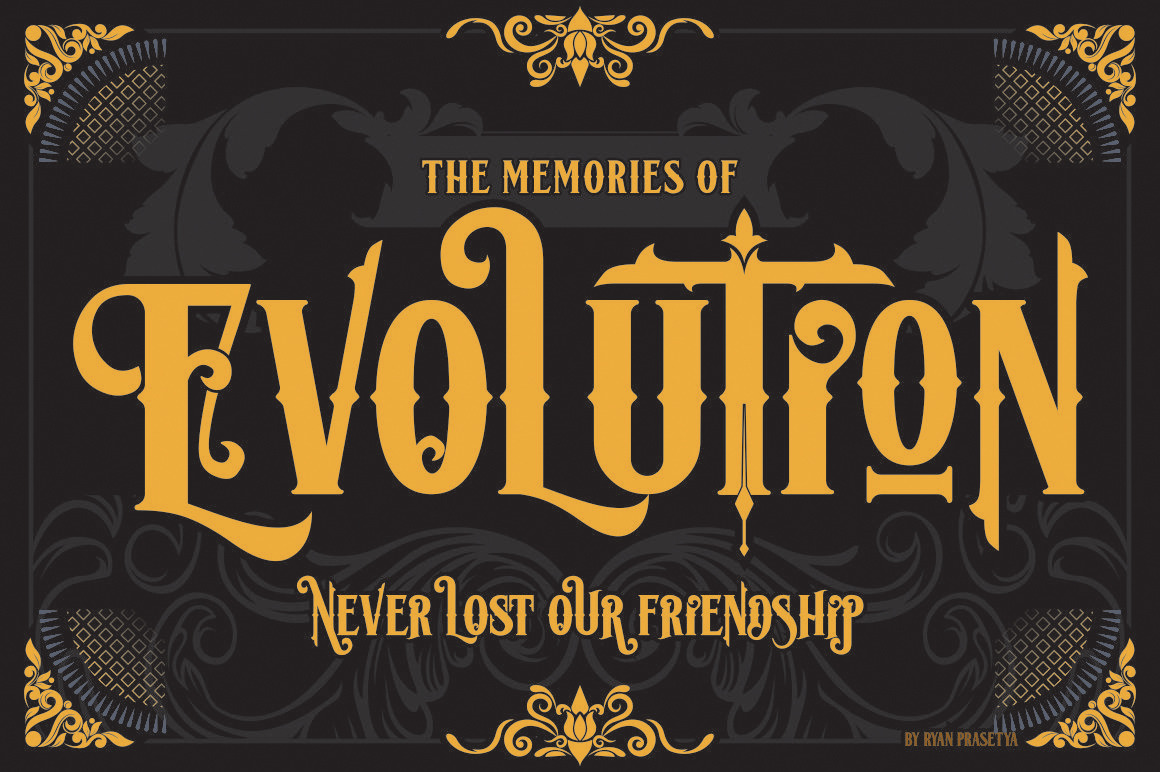 Lostvolution is a new classic and decorative typeface, victorian style. this typeface come with over than 150 alternate characters to fit your typograhy.
The Artisan Collection (Font Bundle)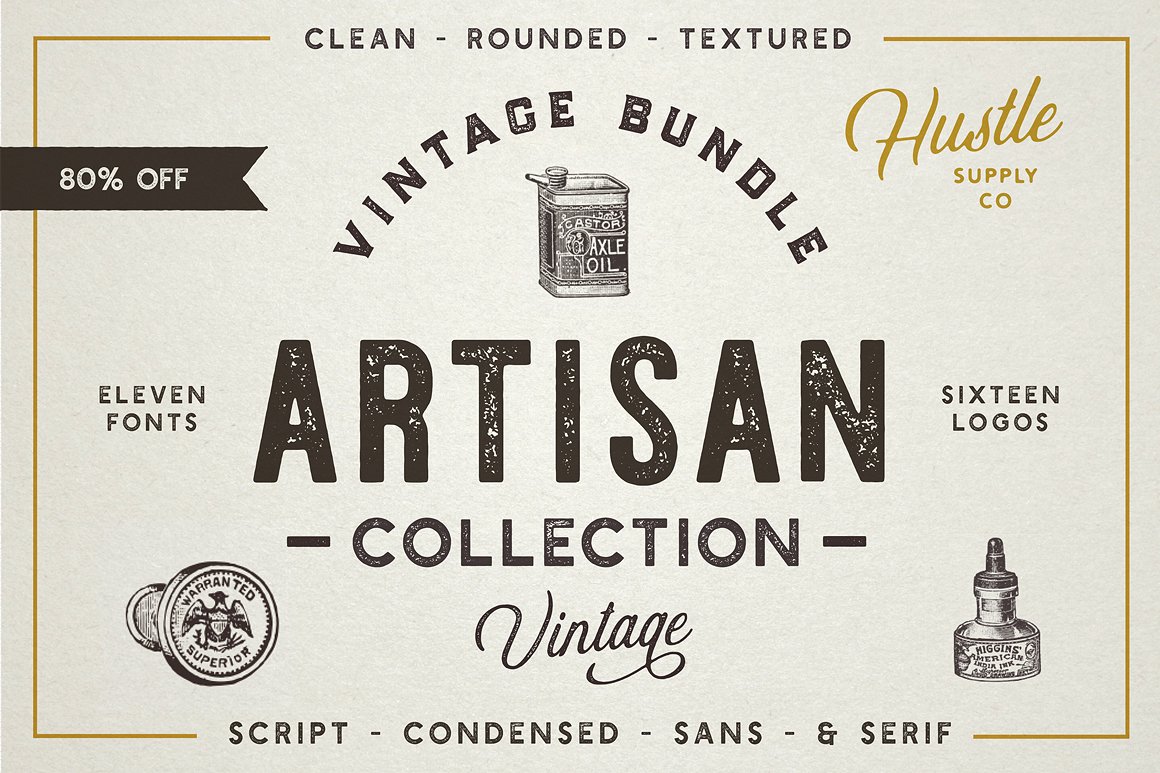 This is essentially 6 brand new products being released together instead of separately. 11 Fonts, 16 Premium Logo Templates, 20 Vintage Shapes.
Moalang PRO + Ornament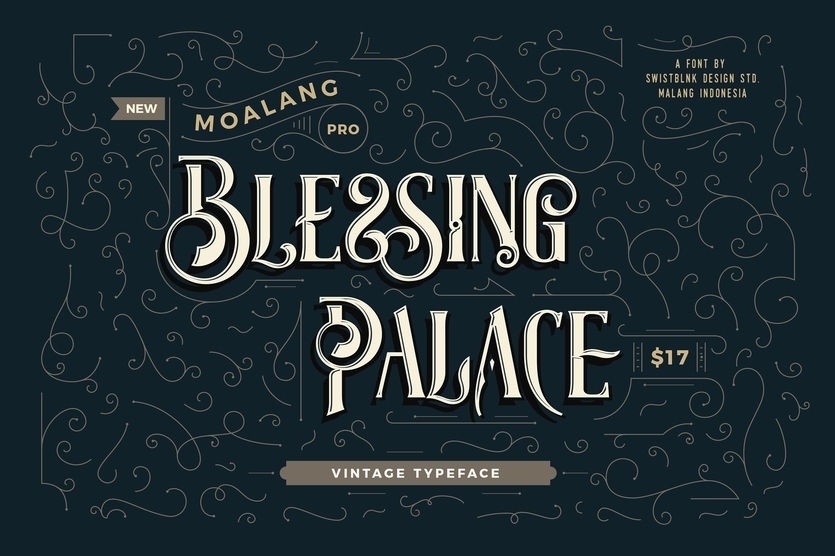 Moalang is vintage display font with unique glyph combination to create fresh look on your project. This font come with tons of cool Alternates Characters and OpenType Features, there's so many possibilities combination.
The Liquor Collection (Font Bundle)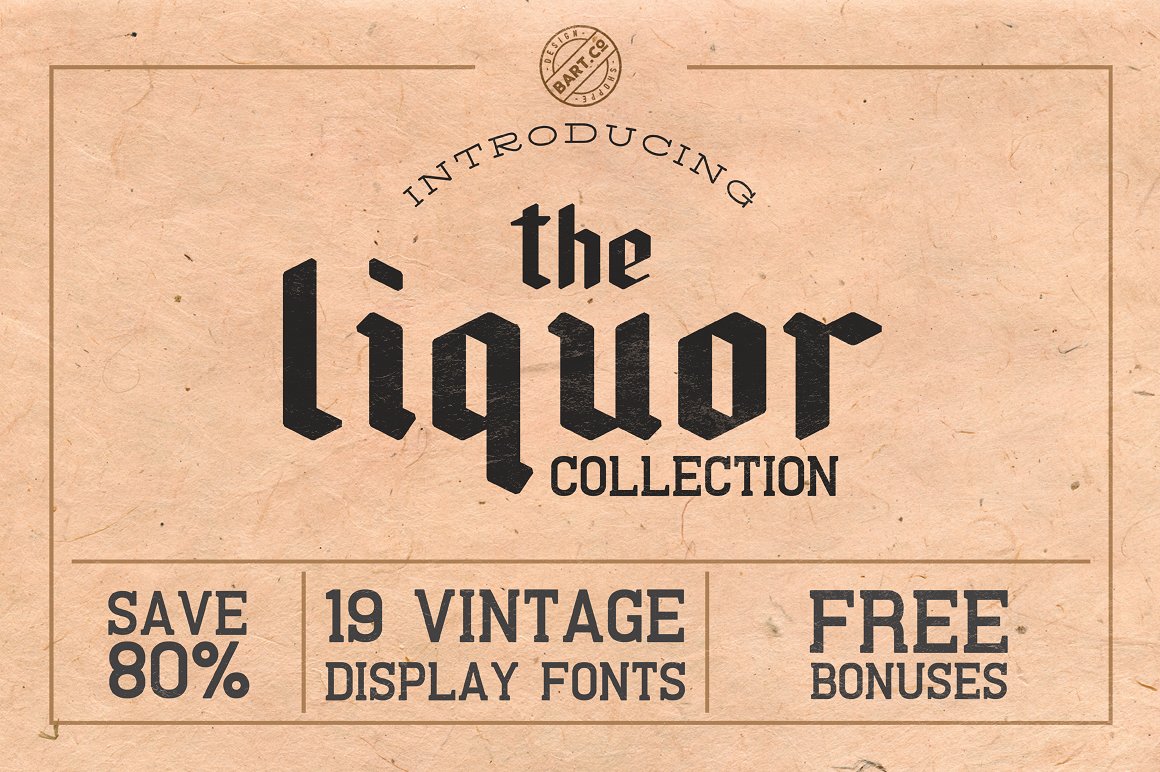 This is my second product like this. Once again spent few long weeks on research, designing and testing several fonts that would match each other. Now… "The Liquor Collection" is available for sale. All fonts are inspired by retro fonts used on vintage liquor labels, posters and advertising (whiskey, wine, beer, rum, gin and more).
Vhiena Layered Type 2.0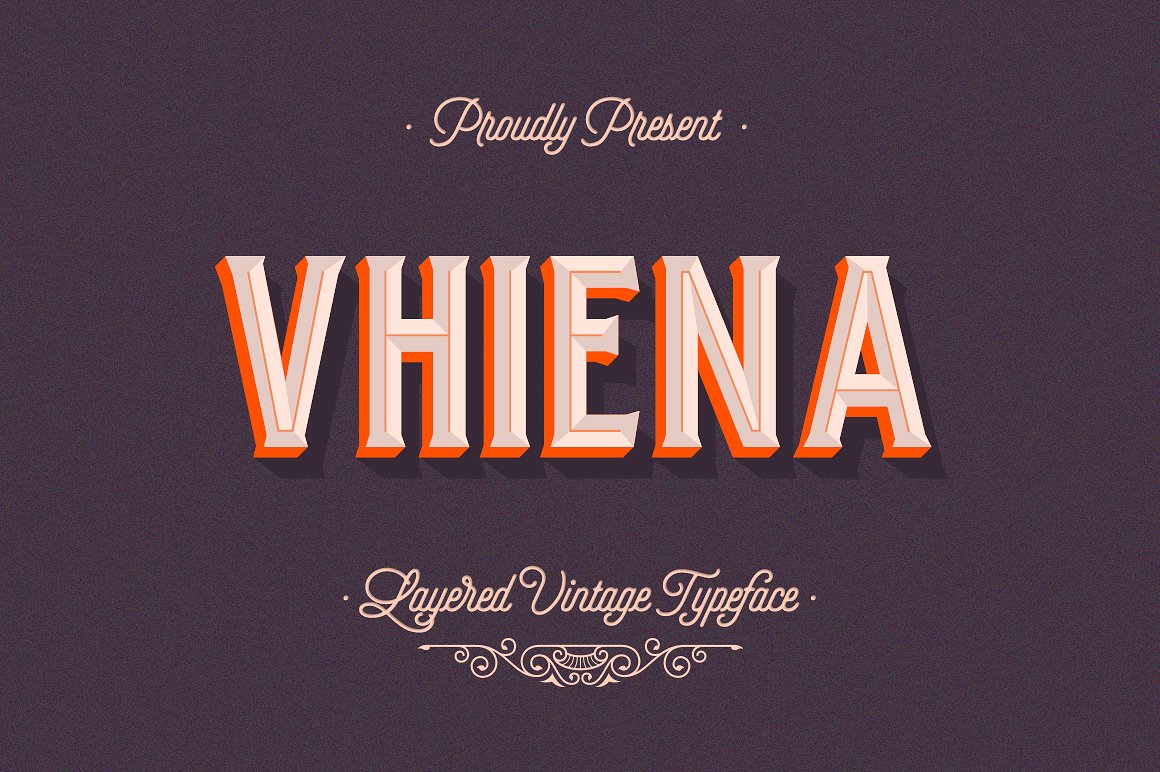 Create your own effect thats a new tagline for our new Vhiena Type, just like i wrote before Vhiena is a vintage typeface was inspired by the likes of old serifs and classic bottles of whiskey and old labels. And for lot request we just added a new level of this typeface. We changed Vhiena Type to layered type with Endless Possibilities using 1 basic font and 7 styles effect fonts make your typography go to the next level.