30+ Stylish and Eye-Pleasing Cursive Fonts
Fonts are an essential part of every design project. You should pay almost as much attention on choosing the proper font as when choosing graphics, illustrations and design elements.
Here we have gathered a collection of more as 30 handpicked free and premium cursive fonts for your design. When used appropriately, a cursive font can add the perfect touch to a project. Keep a good mood and enjoy.
You may also like:
---
Free Beattingvile Font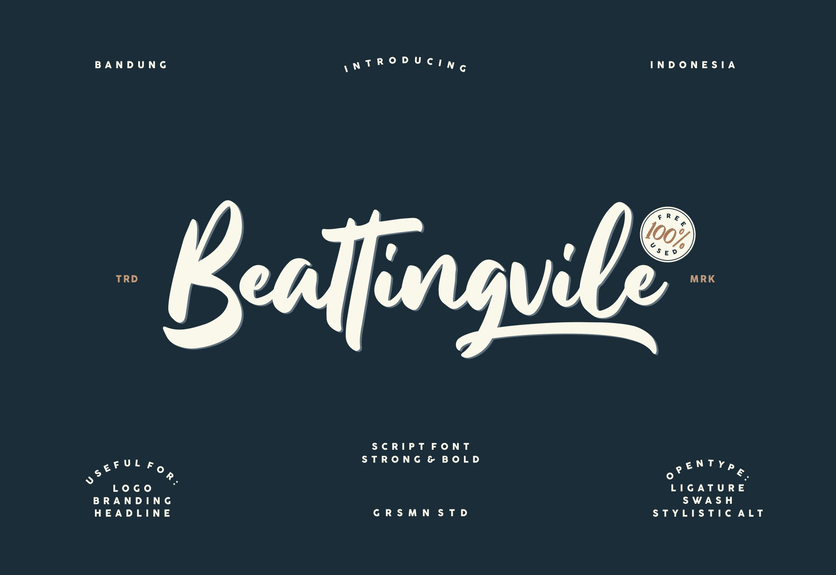 Beattingvile is a beautiful cursive font with stylistic alternates, swashes, ligatures and is multilingual. This font is great for branding, label design, logo type, quotes, posters, apparel and much more.
Free Debby Font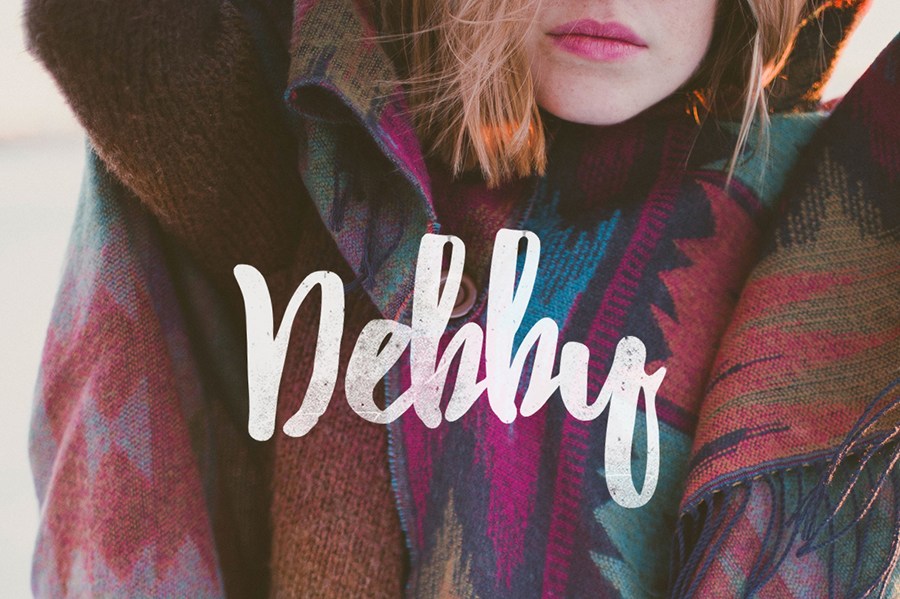 Debby is a hand-drawn brush typeface to make your works looks natural. It designed to feel personal and imperfect; the irregular bouncy characters and the rough shapes speaks by itself. You can use it for anything from wedding invitation, quote poster, logo, greeting cards, etc.
Free Vegan Style Font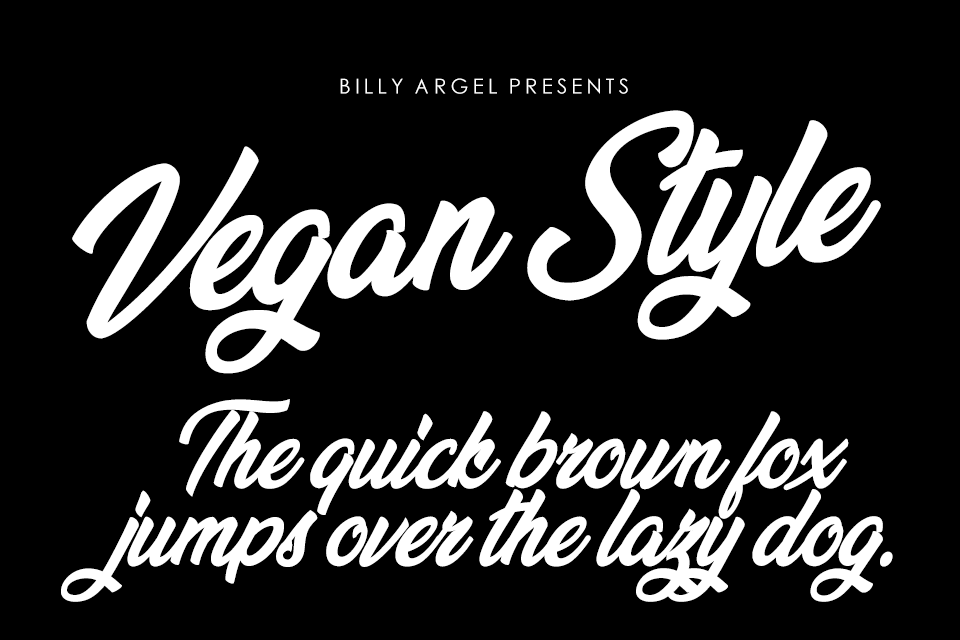 If you need to add a touch of elegance and personality to your work this font is perfect for you. Not only does it blend boldness with beauty, but it also supports 280 characters. This font is free to download for personal use.
Free Noelan Font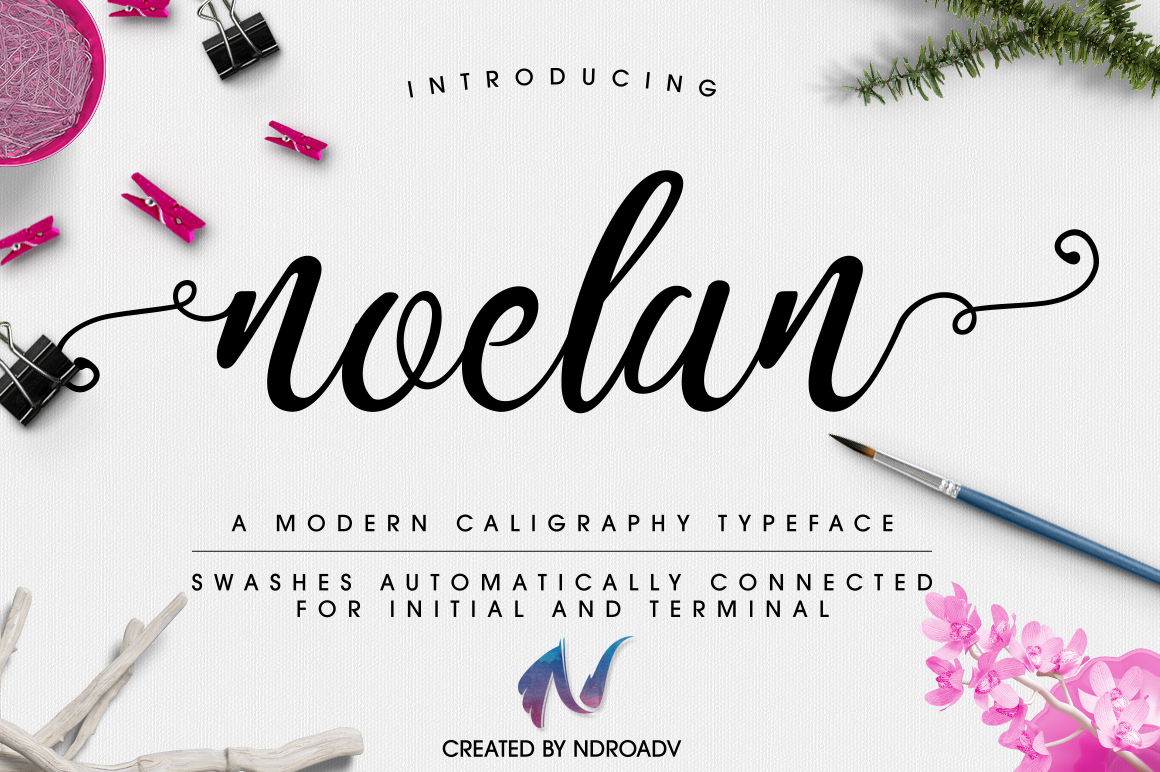 Noelan Script is a modern calligraphy typeface. It features a very clean and modern design. Noelan includes many alternates for easy mixing & matching and also has international characters! It is free for personal & commercial use.
Free Smooth Stone Font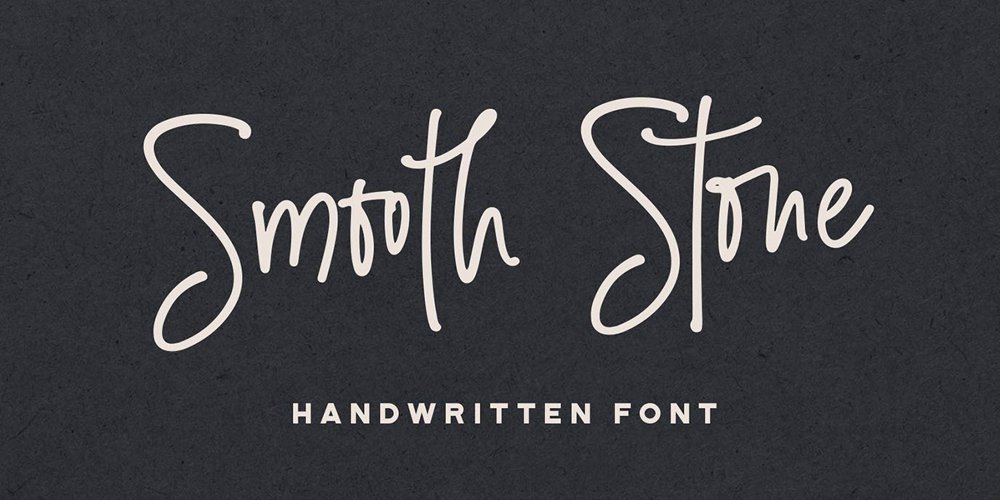 Smooth Stone comes with the standard uppercases and lowercases, numerals and punctuations. On top of that it also comes with special ligatures to make the handwriting even more natural.
Free Jelytta Font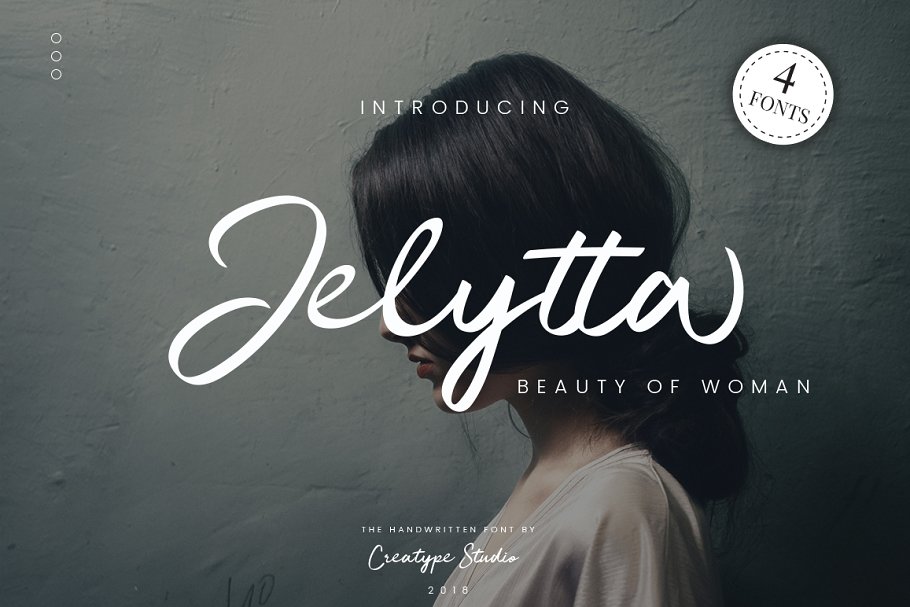 Jelytta is perfect for wedding designs, social media posts, advertisements, logos & branding, product designs, product packaging and more! Free for personal use!
Cursive Script Handmade Brush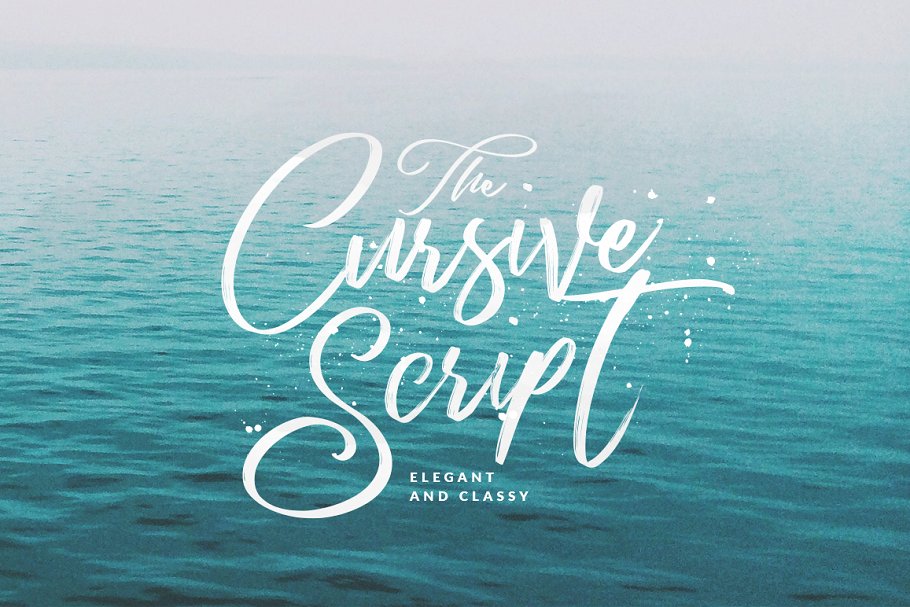 Cursive Script, with authentic dry brush imperfections, and a very bouncy baseline It has a perfectly paired complimentary marker font , and a super handy set of bonus Swash. Ideal for logos, handwritten quotes, product packaging, header, poster, merchandise, social media & greeting cards.
Yesie – Monoline Cursive Script Font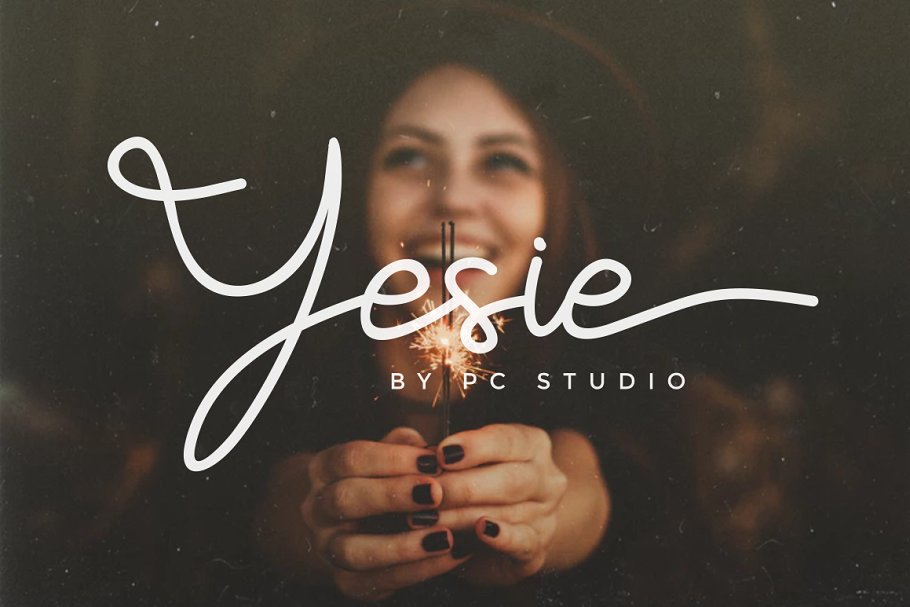 YESIE is a monoline cursive script font, easily legible script font which would work for a wide variety of purposes. Works great applied to for headlines, titles, heading, logos, posters, invitation,book, branding, booklet, flyer and any creative design. This font contains all uppercase and lowercase english alphabet, numbers, punctuation, symbol and multilanguage.
The Frenttel – Cursive Font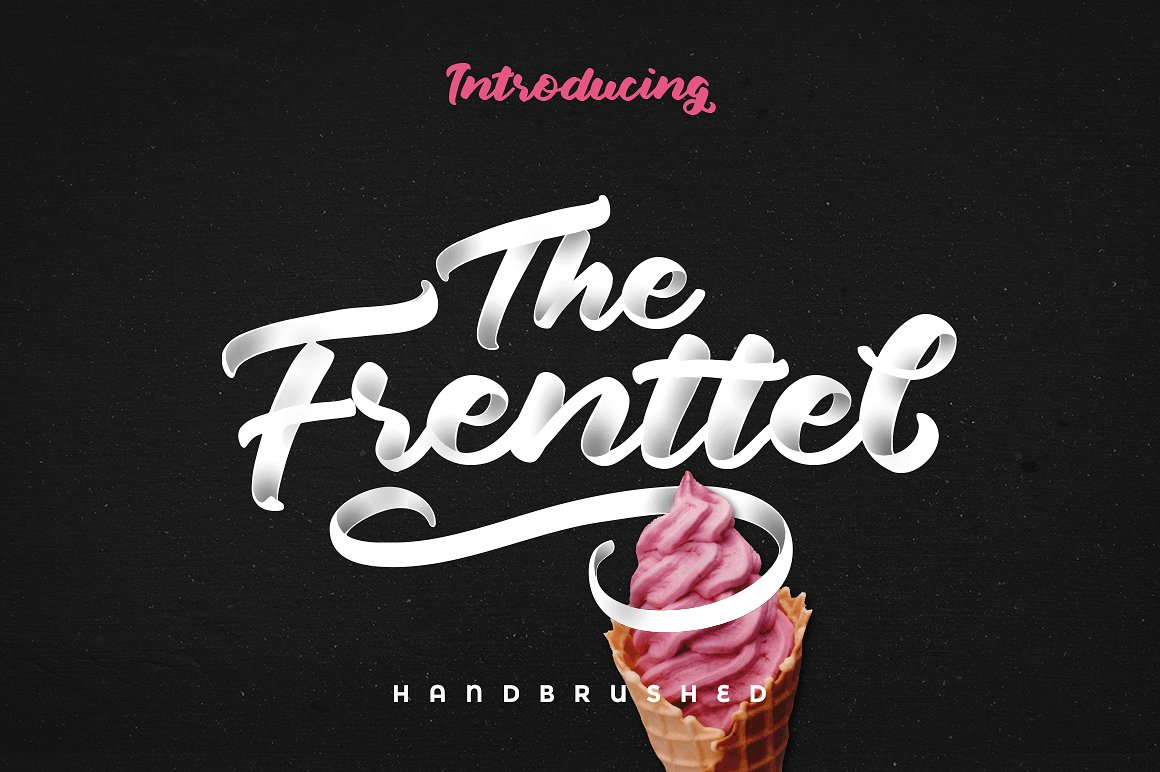 The Frenttel is a georgeous cursive script font which has chubby and smooth look. The characters are ideal to make appealing messages to fit your project. This is perfect to sweeten up your headlines, branding visual identity, editorial, poster, web, UI and etc.
Glorydays Cursive Font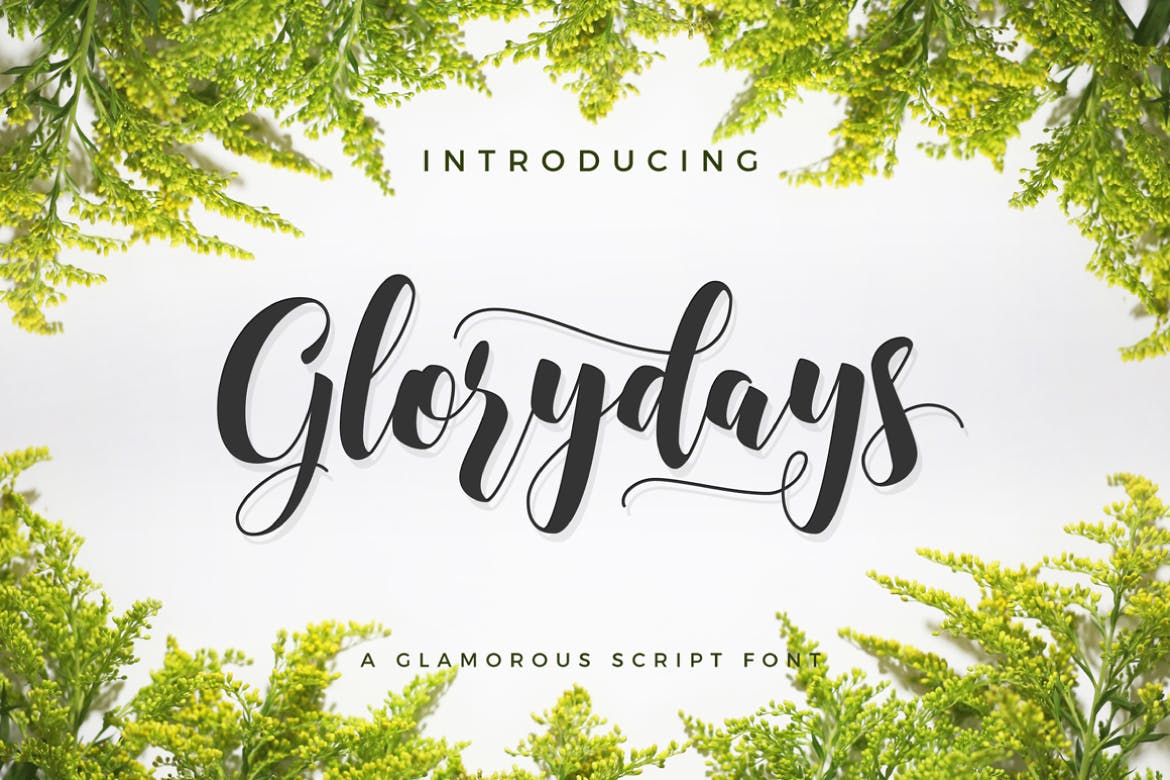 Glorydays font is suitable for any design needs, modern invitation design, branding, blog design, modern advertising design, invitation, art quote, home decor, book/cover title, Invitation, special events, birthday, custom mug, pillow, t-shirts, any brush lettering needs and more.
Rossegenia – Cursive Script Font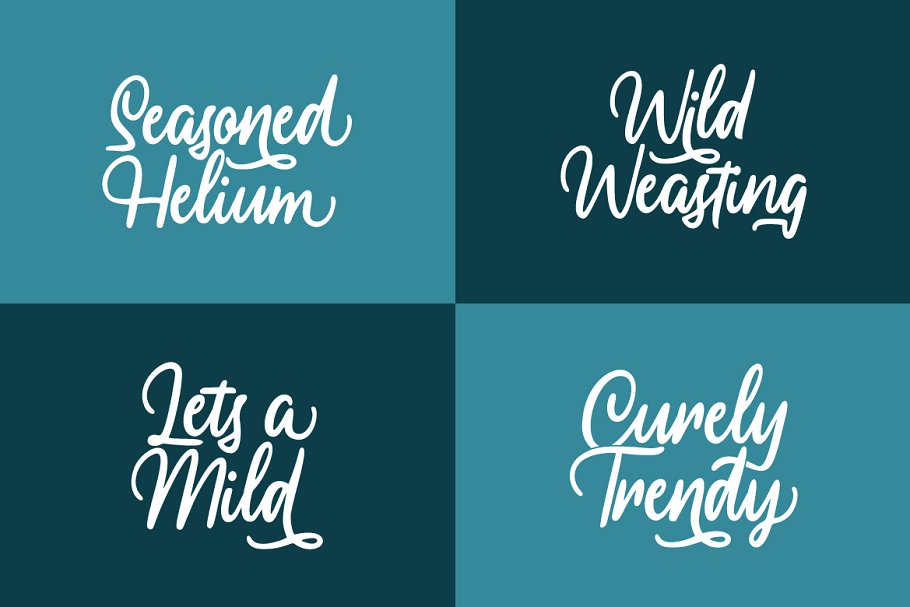 Rossegenia is a beautiful cursive script that we crafted to be relevant and suitable for all ages female, we add stylist alternate for the alphabets to make it stand out and grab attention the audiences. This is bold feminine font to show the confident & comfort in every usage.
Savo Bawdy – Cursive Typeface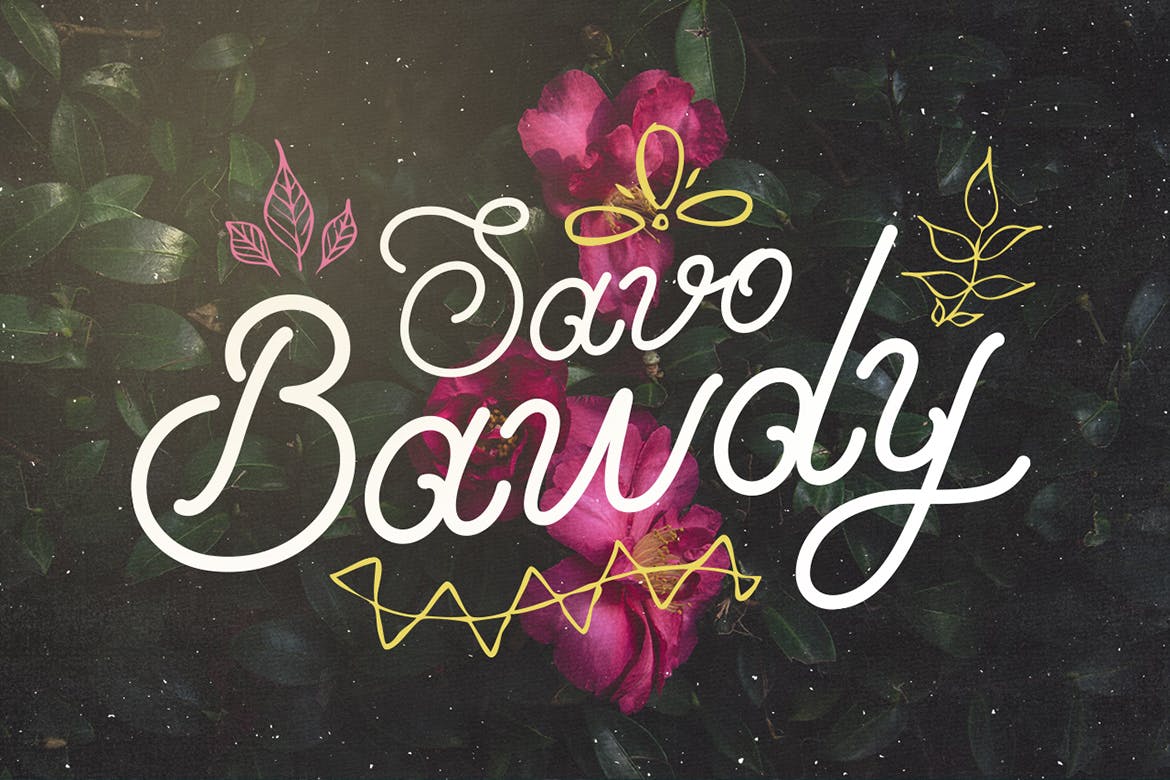 Savo Bawdy is a handcrafted cursive typeface with oodles of character! Perfect for headline and statement pieces of typographic work, It has a playful, yet crisp feel to it.
Quenyland – Cursive Script Font
Quenyland – cursive script font with a calligraphy style, So beautiful on invitation like greeting cards, branding materials, business cards, quotes, posters, and more!
Shepia Script
Shepia is a monoline cursive handwriting. Classic and fun vintage script. With almost 390 glyphs and 188 alternative characters, contain with opentype features. Stylistic alternates, ornament, swash and more.
Metters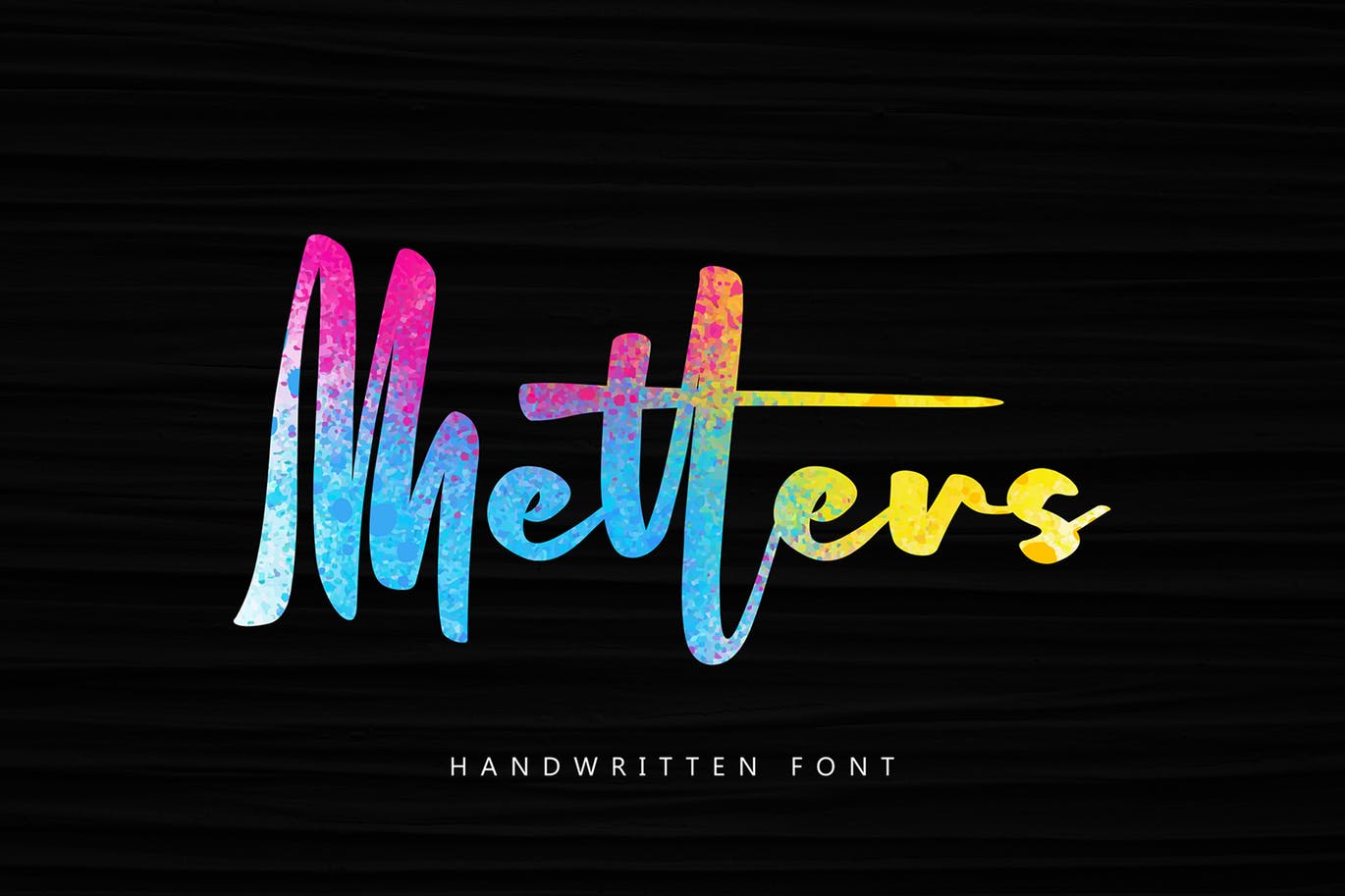 Metters font with new style, this font will perfect for many different project ex: quotes, logo, blog header, poster, banding, fashion, apparel, letter, invitation, stationery, etc..
Homey Cursive Brush Font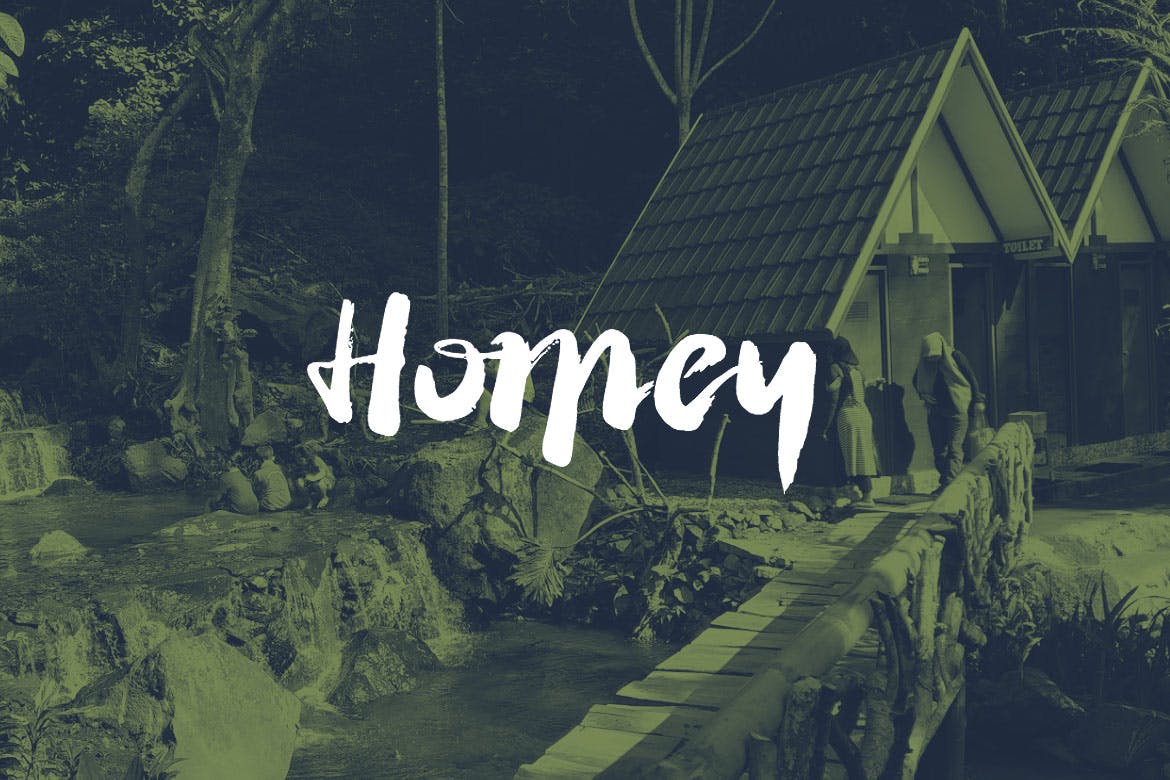 HOMEY font cursive and natural feel from chinese brush. Many alternate letter, so same letter placing next to each other don't seem identical.
Sortdecai Cursive Script with Bonues Ornaments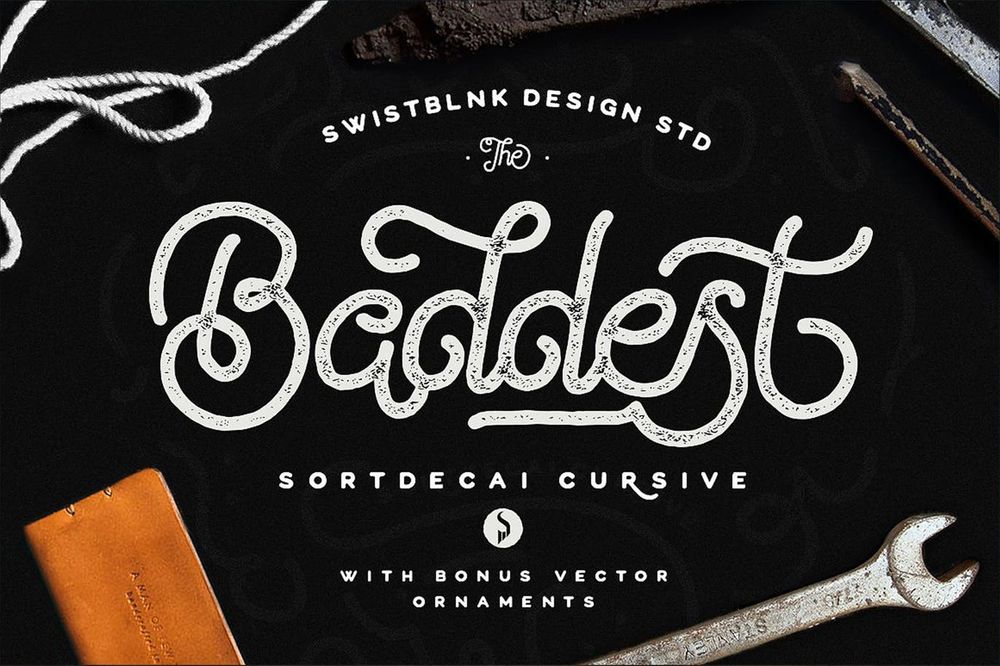 There are more than 300 glyphs in the font including stylistic sets, ligatures, contextual alternates etc. OpenType features with stylistic alternates, contextual alternate in some characters that allows you to mix and match pairs of letters to fit your design.
Daniela Script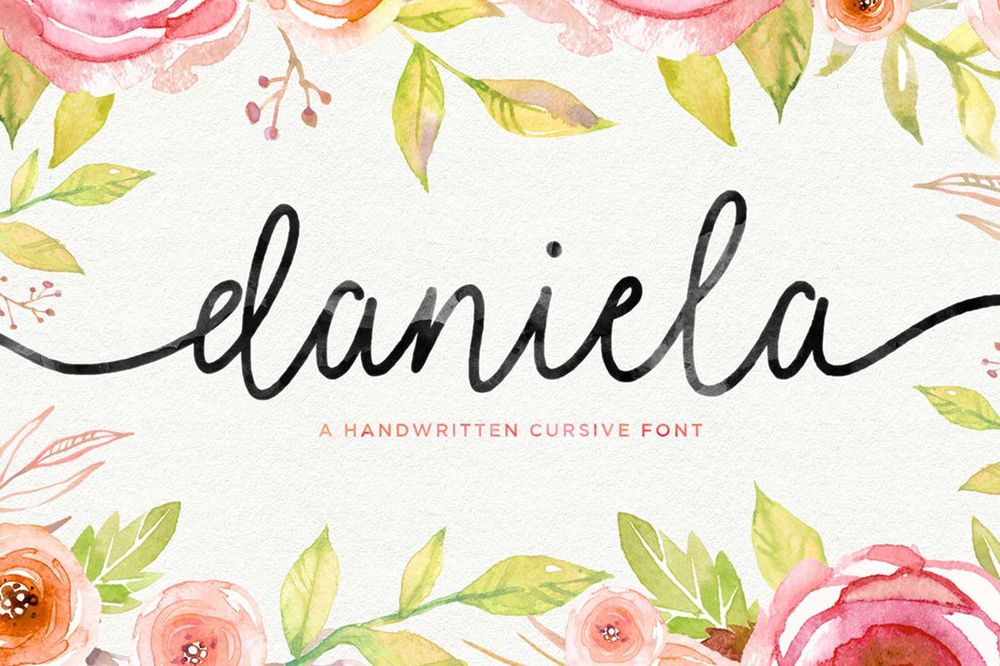 Daniela Script is a handwritten cursive font. modern and elegant script. Can be used for various purposes such as logos, wedding design projects, invitations, heading, t-shirt, letterhead, signatures, greeting card, handwriting and more.
Aleita Font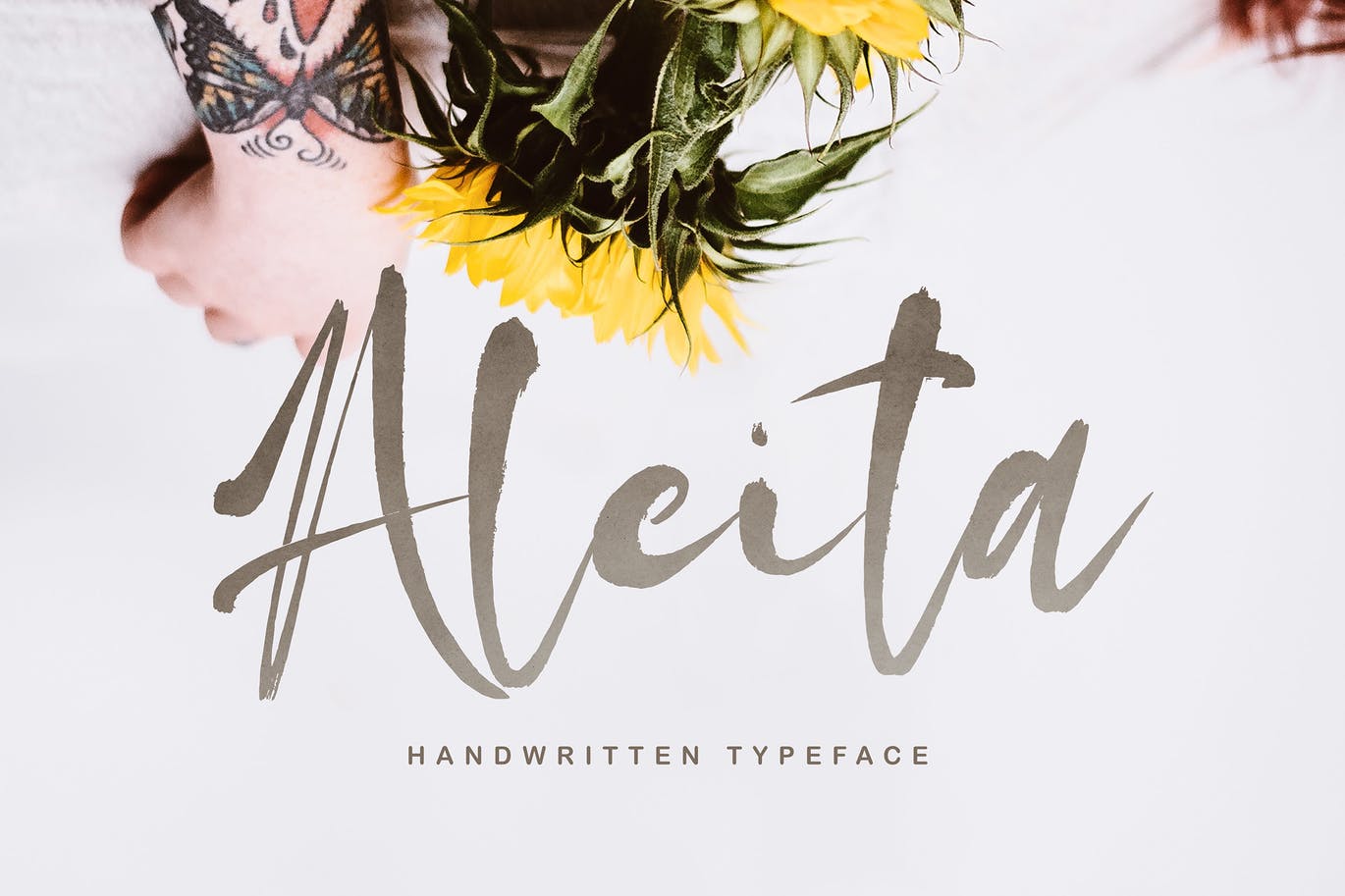 Aleita handwritten font with new style, this font will perfect for many different project ex: quotes, logo, blog header, poster, banding, fashion, apparel, letter, invitation, stationery, etc…
Sheilla Font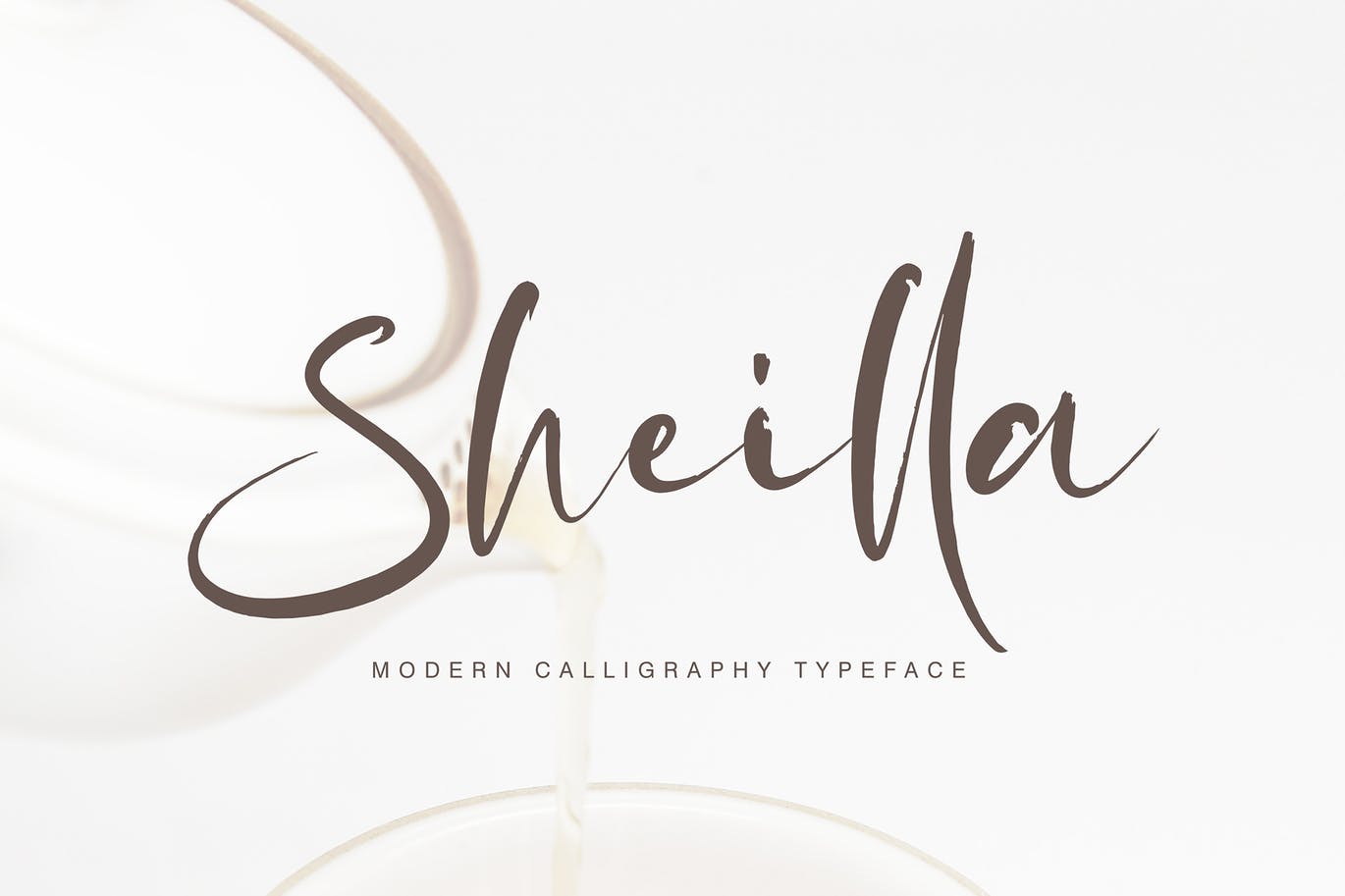 Sheilla handwritten font with new style, this font will perfect for many different project ex: quotes, logo, blog header, poster, banding, fashion, apparel, letter, invitation, stationery, etc…
Mattilda Font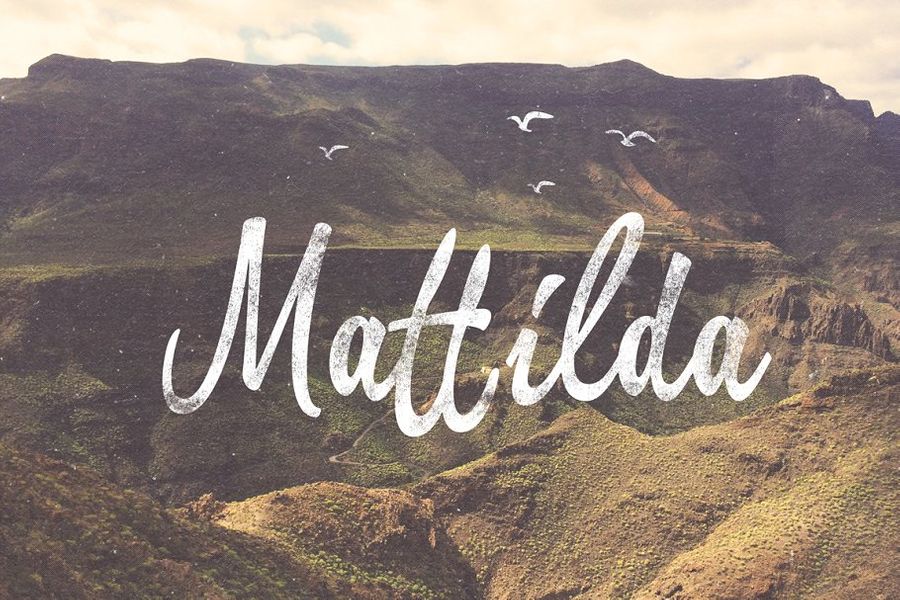 Mattilda is a script typeface inspired by free style brush lettering which is great to use in urban and free design styles. It is bold, fun and attractive. You can make your own brush-lettering logo, wedding invitation, greeting cards, etc.
Bredan Script & Sans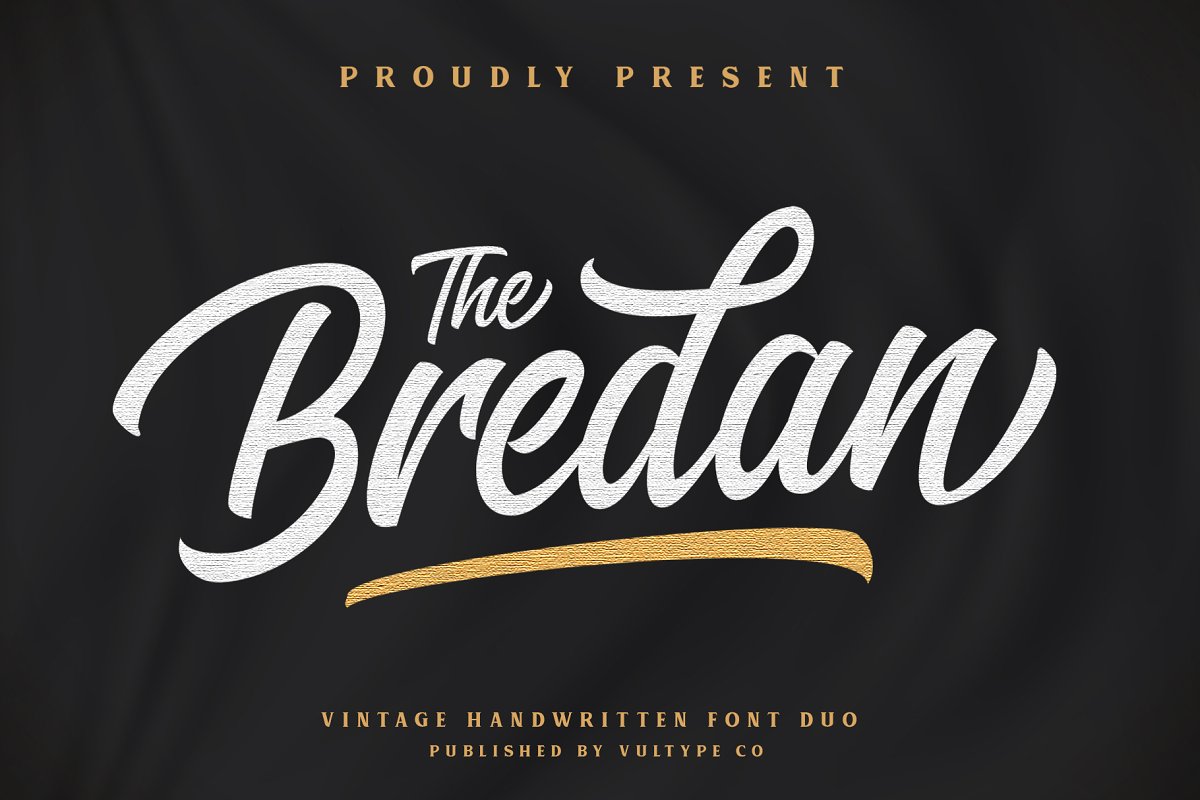 All characters have an imperfect shape that gives a natural look in design. It easily cooperating together and perfect for creating the traditional style logos, labels, package design, lettering for t-shirts and much others.
Aescudos – Handwritten Font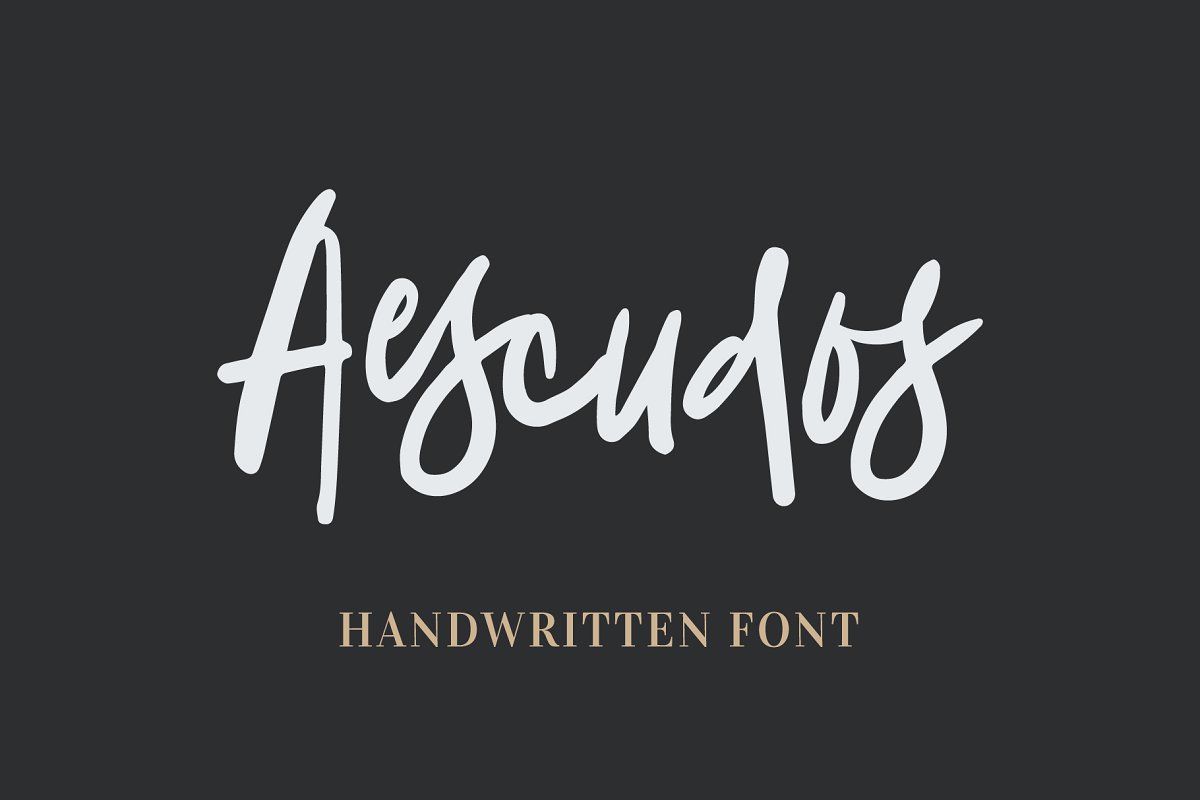 A natural handwritten font that is perfect for logotype, headline, invitation, greeting card and more. Available with a bunch of alternative characters and ligatures which are accessible by using Adobe Illustrator, InDesign, and Photoshop.
Michelles Script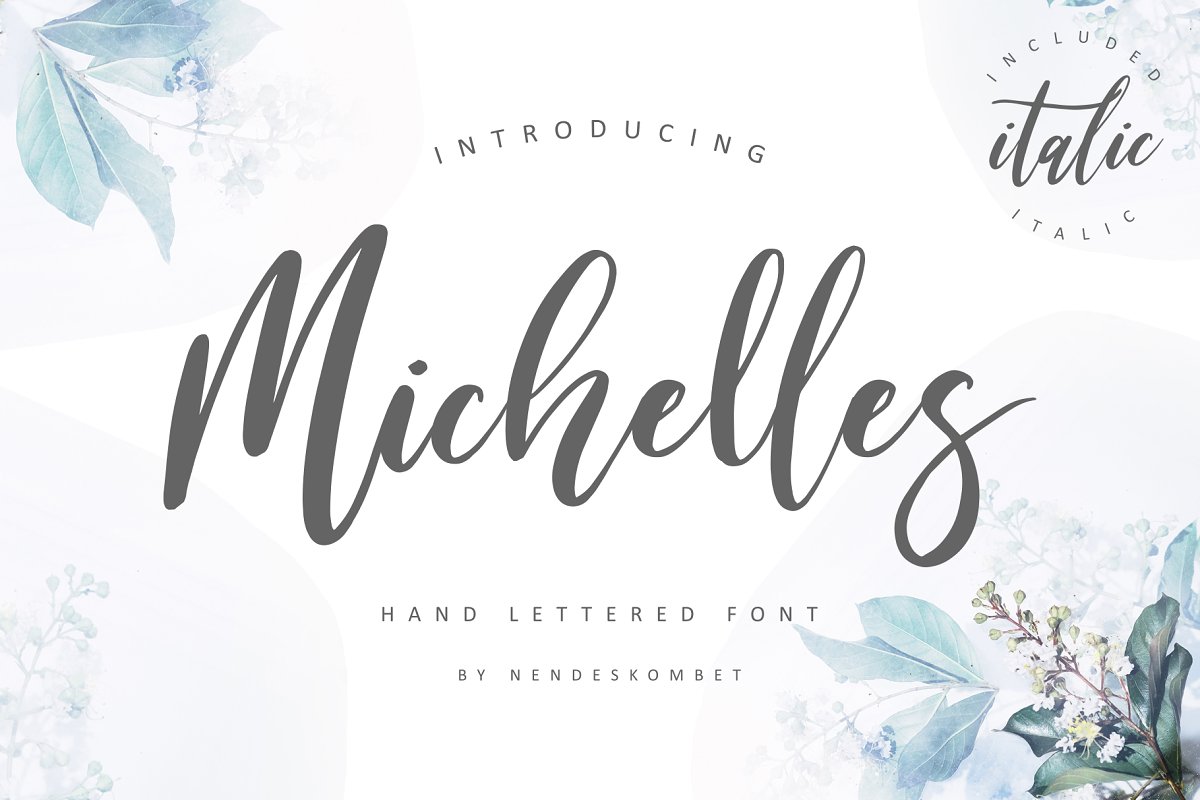 A fabulously fun yet elegant script font with tons of energy, allowing you to create beautiful hand-made typography in an instant. Michelles Script is guaranteed to make your text stand out – perfect for logos, printed quotes, invitations, cards, product packaging, headers and whatever your imagination holds.
Scriptyca Brush Font
This is my first handwritten font. That's simple, bouncy and cool. Scriptyca can be incorporated into many designs including quotes text, wedding invitations, posters and you can create custom cards to give to your friends and family.
Wildflower Font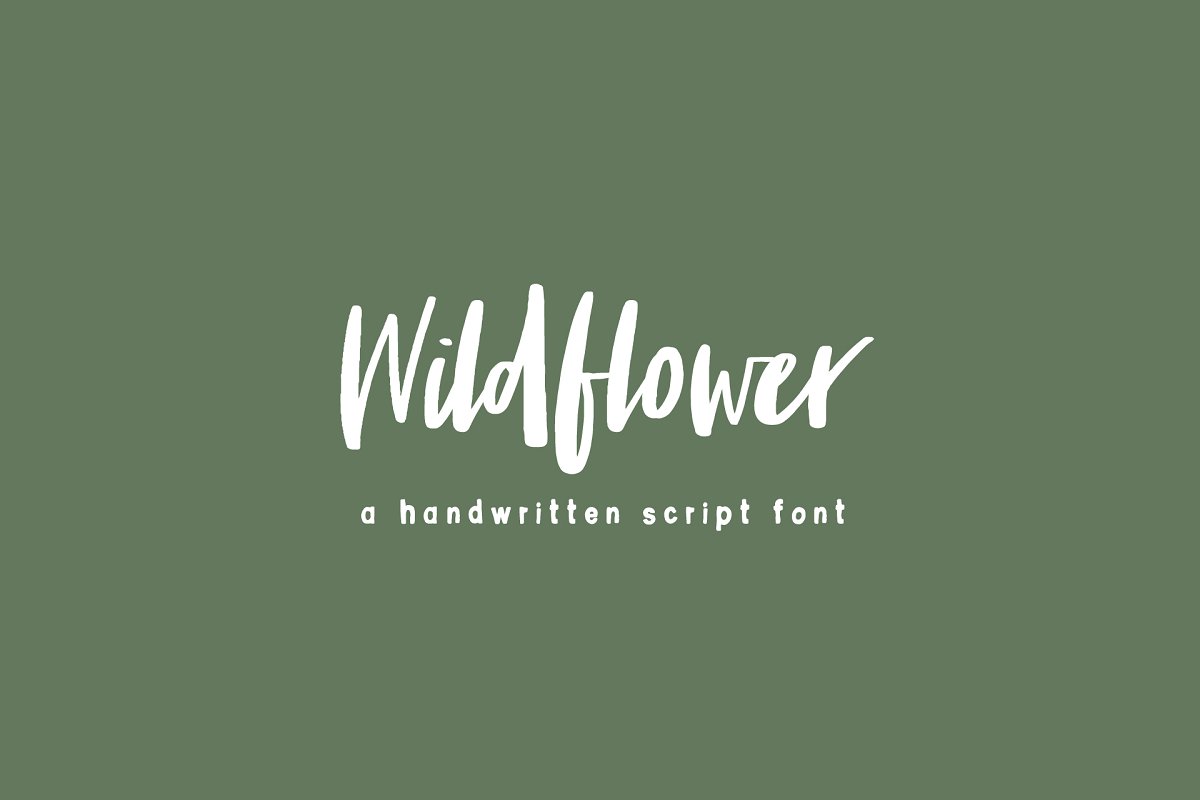 Wildflower is a cute hand-drawn typeface that is perfect for sweet looking invitation cards, posters, logos, social media graphics and a lot more.
Cintthia Font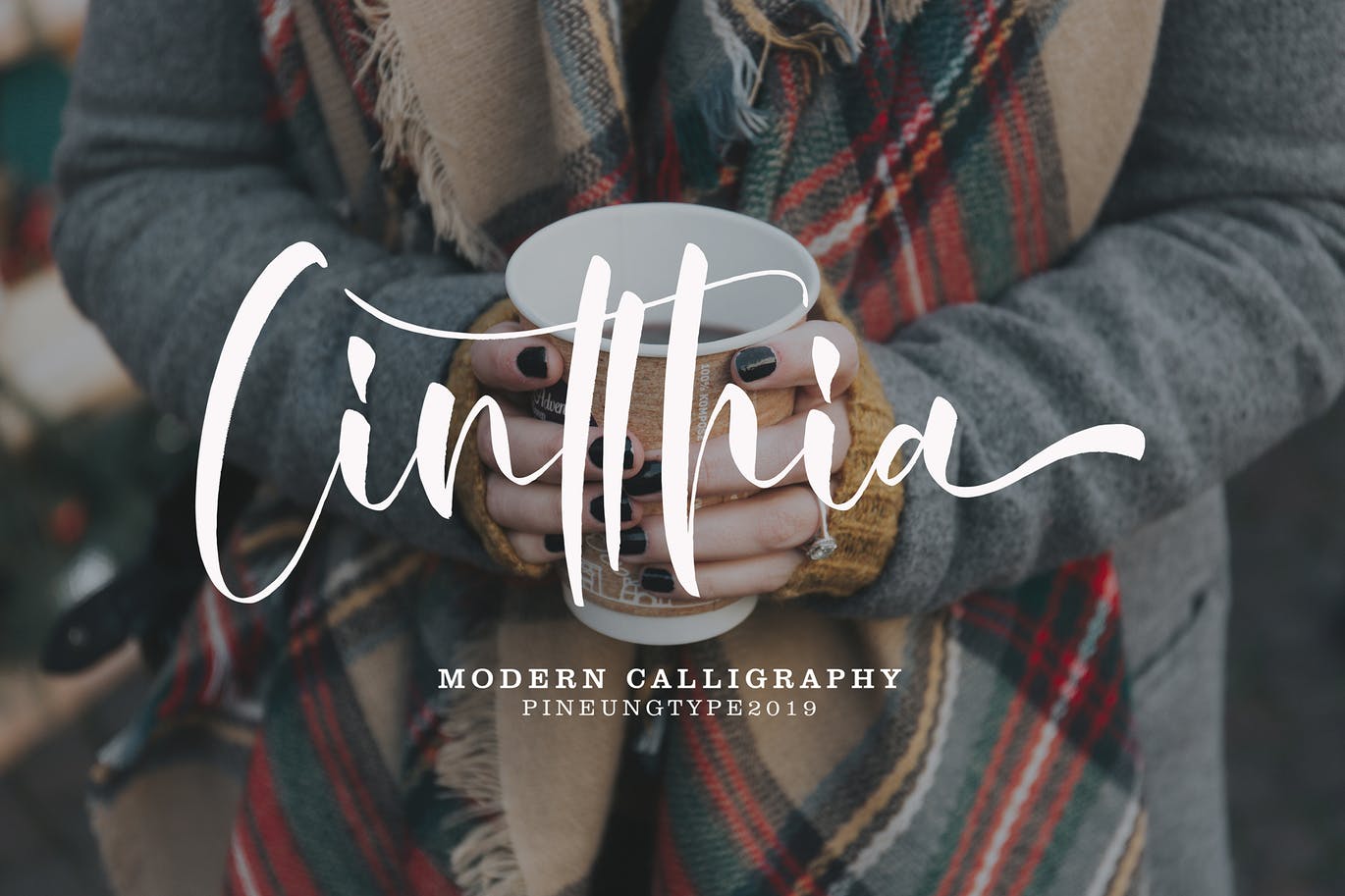 Cintthia casual font this font will perfect for many different project ex: quotes, logo, blog header, poster, banding, fashion, apparel, letter, invitation, stationery, etc…
Alishader Font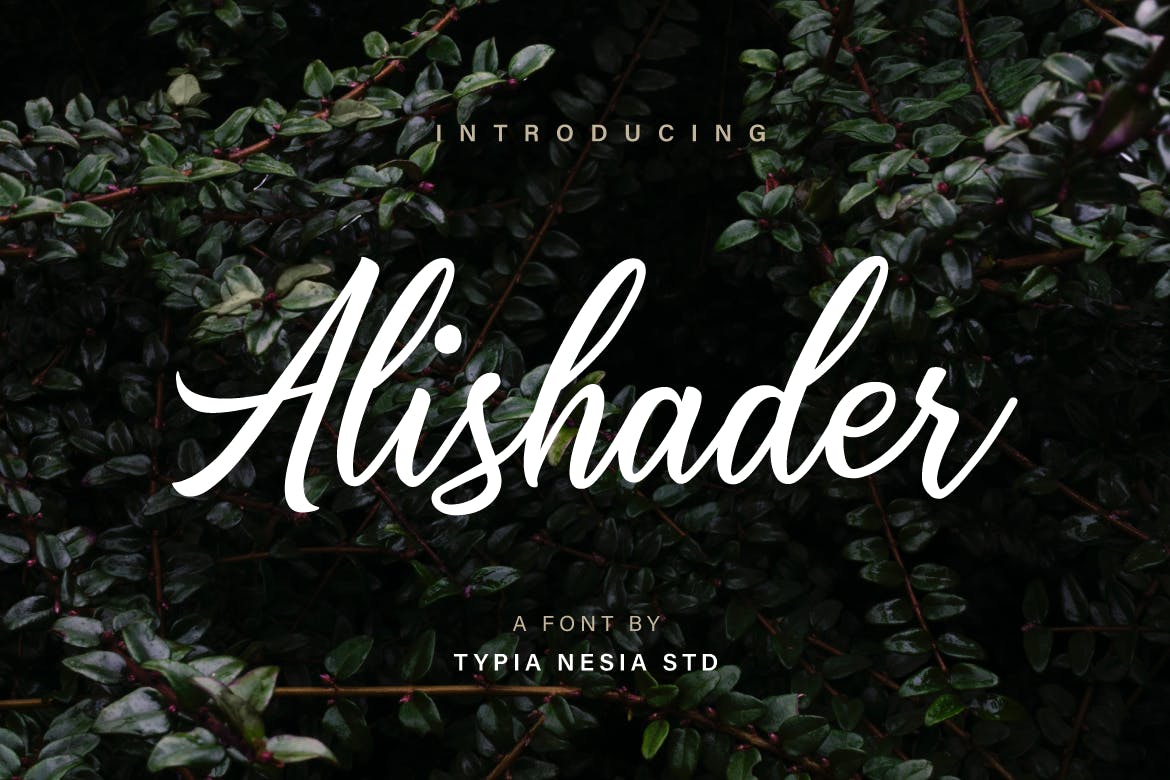 Alishader is perfect for your up coming projects. Such as modern invitation design, branding, stationery design, blog design, modern advertising design, card invitation, art quote, home decor, book/cover title, special events ( wedding, birthday, etc ), and any modern elegant calligraphy needs.
Heleen Script Font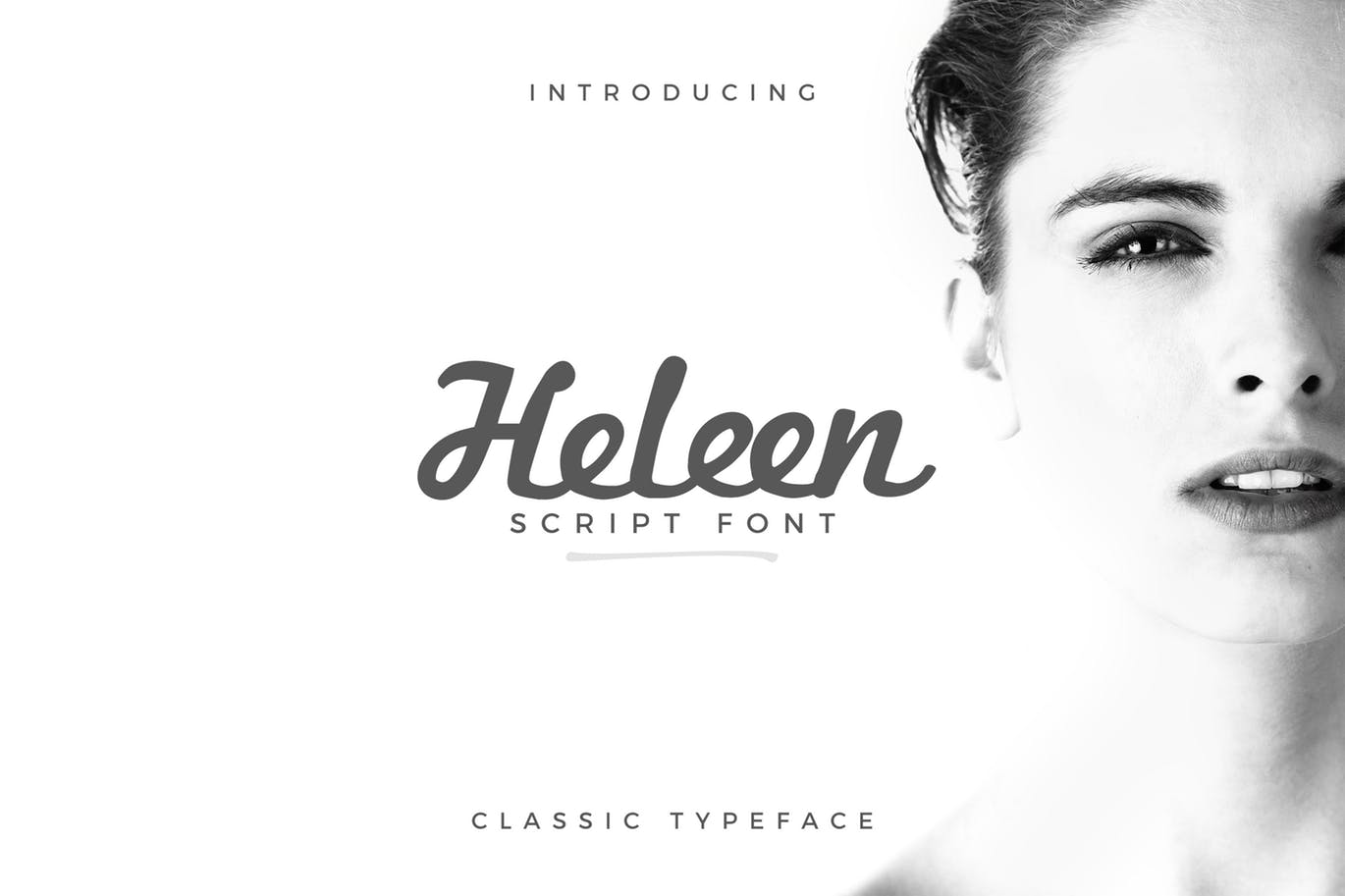 Heleen is best suited for wedding invitations, logos, branding, social media and more!
Black Stone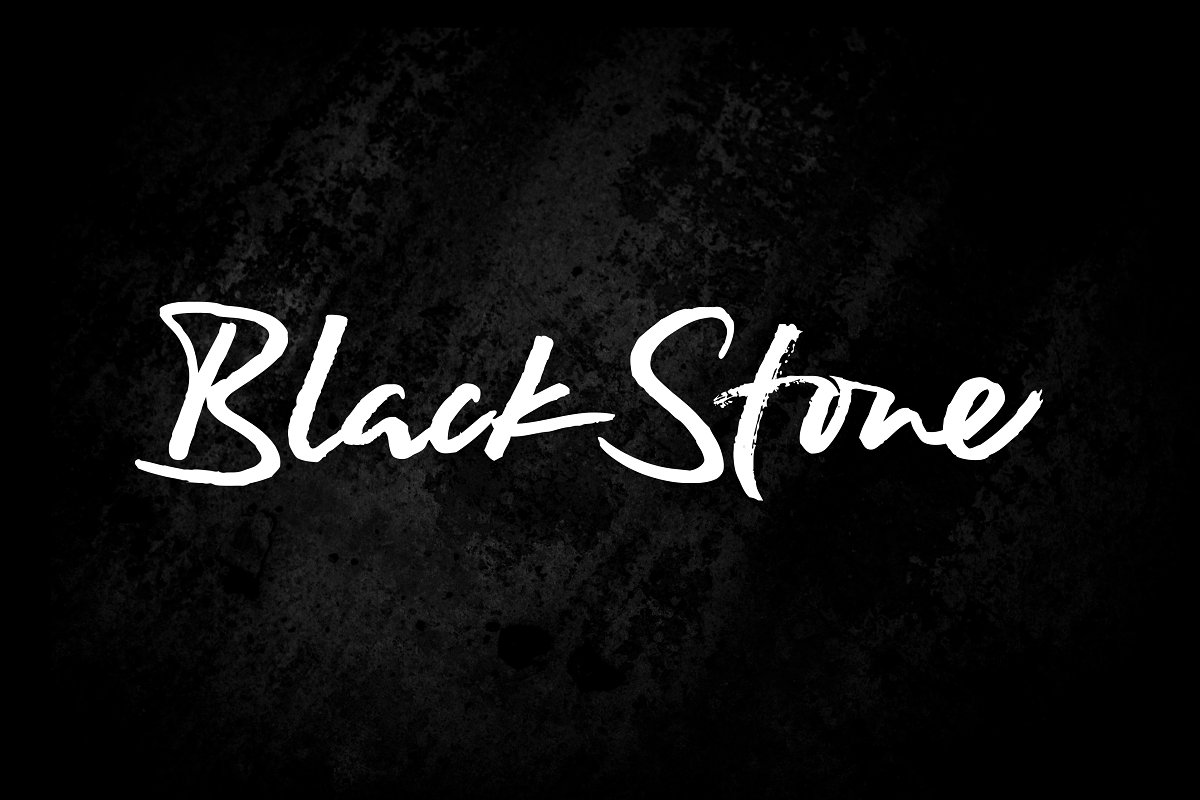 A new fresh & modern script with a sweet calligraphy-style, decorative characters! Perfect for logo marks, typographic quotes over photos, book covers and packaging design, and more!