If your design project calls for extra creativity the Adobe Illustrator brushes can help a lot in this way. This brush packs listed below is a perfect choice if you need to add a real-life hand-drawn feel to your illustrations. That's why we've decided to round up the best high-resolution brush packs for Illustrator so you don't have to waste time searching for them online.
You might also would like to look our collection of Photoshop Brushes or Procreate Brushes
Here's a quick tutorial on how to install and use an Illustrator brush:
You may also like:
Rodeo Hand Drawn Rope Brush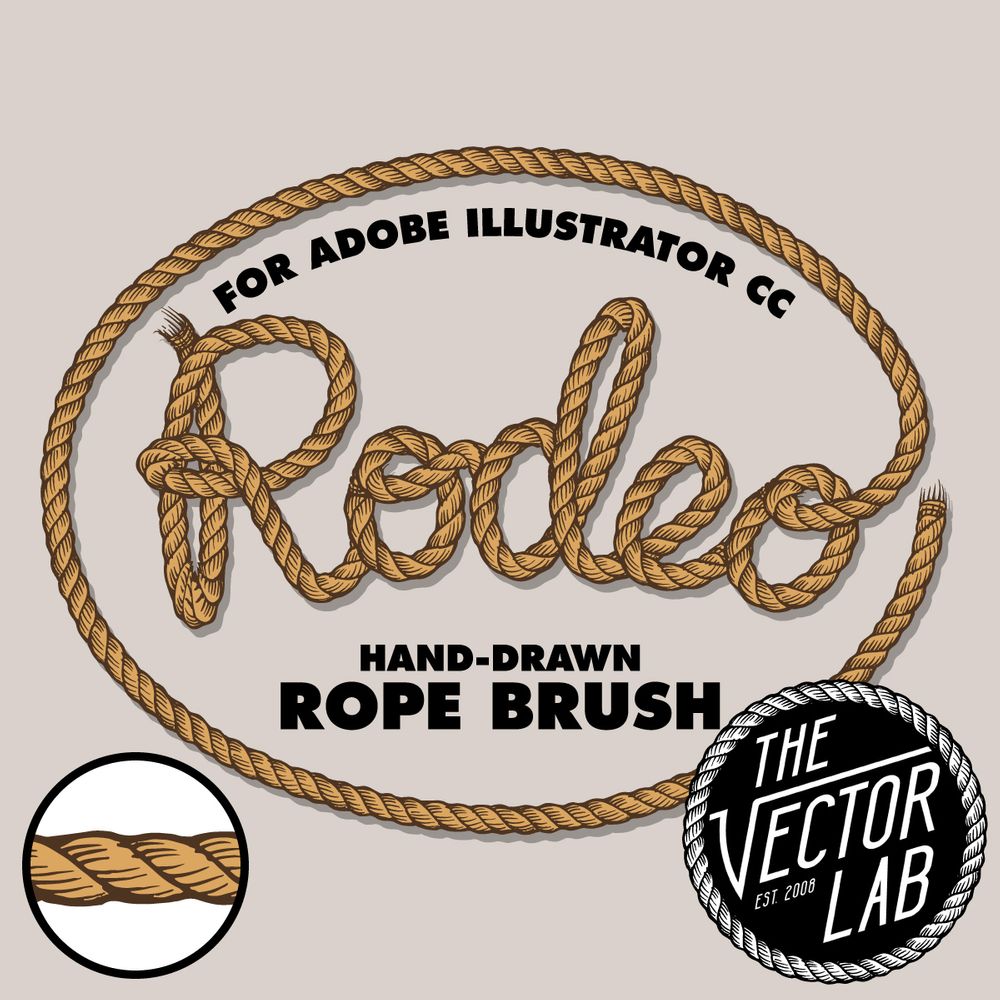 A hand-drawn rope brush for Adobe Illustrator CC. You can apply this brush to any path, as well as change the rope width and color.
Free Floral Pattern Brushes for Illustrator
The first brush pack on the list features a lovely collection of floral pattern brushes for Illustrator. You'll find 25 pattern brushes and 25 individual illustrations that you can use in your projects.
Free Lipstick Vector Brushes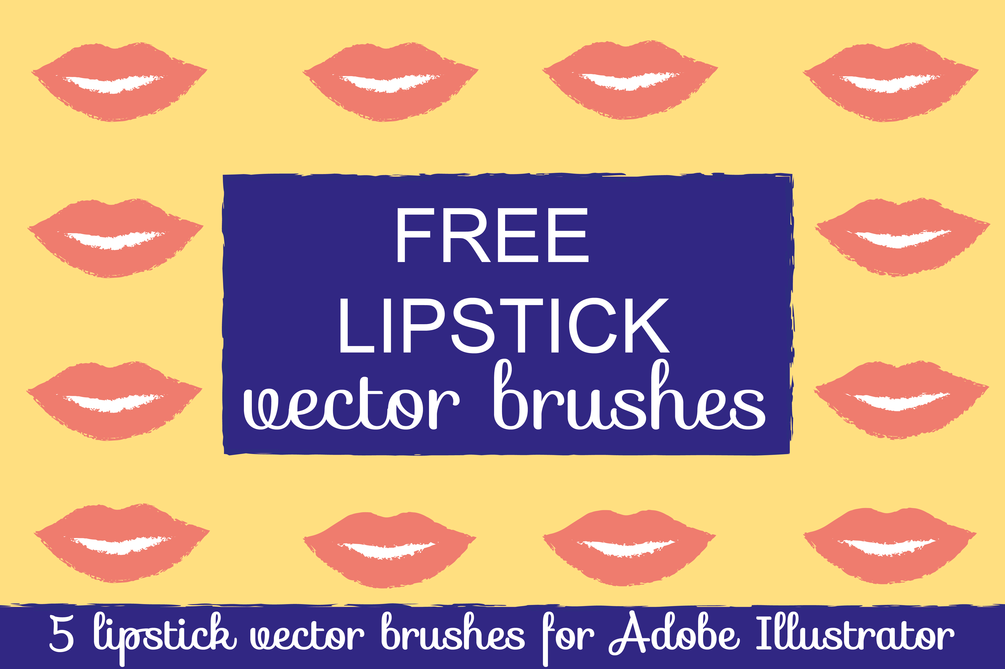 If you need a unique vector brush for a fashion or beauty project, consider this free Lipstick Vector Brush Pack for Illustrator. The pack contains 5 individual brushes and is free for personal and commercial use.
Free Floral Watercolor Brushes Bundle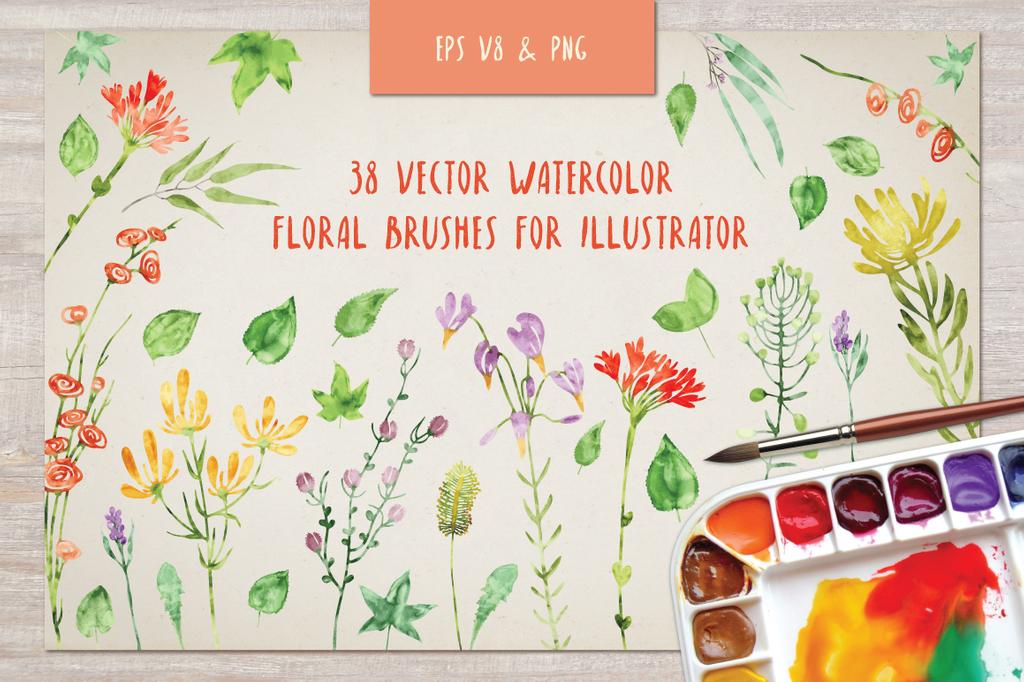 Try this floral watercolor brush pack if you're working on a wedding project. You can use these brushes to create unique backgrounds or trims for the wedding invitations. The pack contains 38 brushes that can be used in personal and commercial projects.
Free 12 Brush Stroke Illustrator Brushes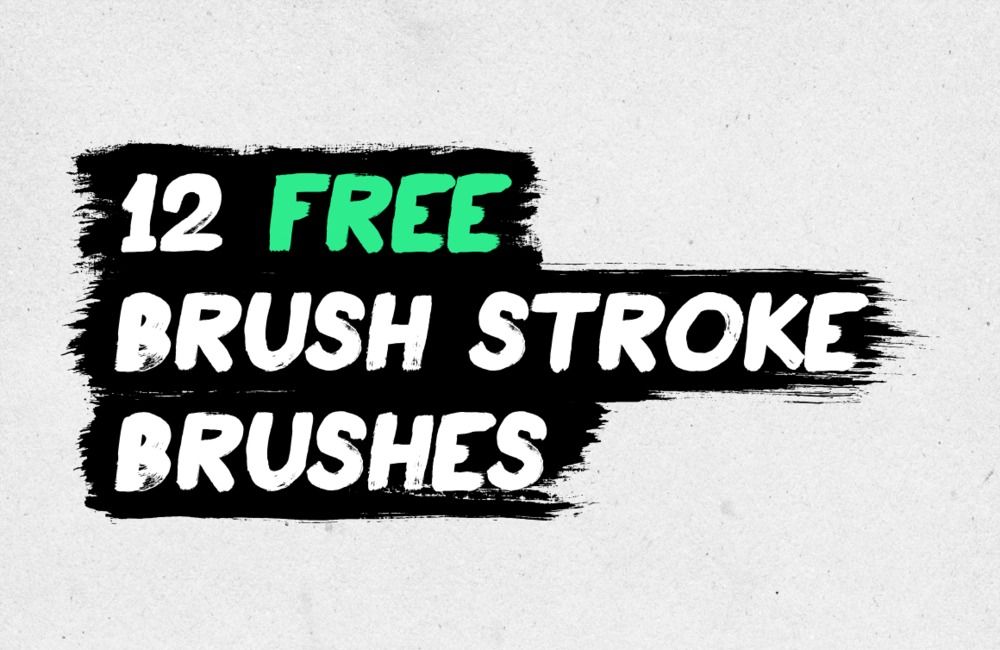 The Brush Stroke Illustrator Brushes set is perfect for anyone looking for different brush strokes for their digital illustrations. The pack contains 12 different brushes all of which were made by hand, scanned in, and vectorized. They are free to use in personal and commercial projects.
Free Hairy Fur Illustrator Brushes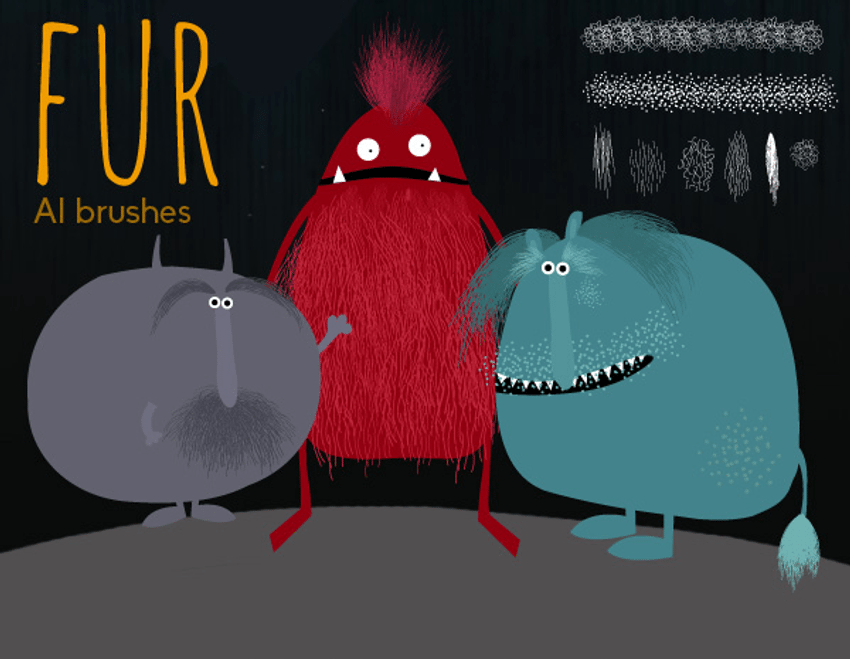 8 furry illustrator brushes to download free. They work best if you build them up using different tones. Free for personal use; if you'd like to use them in a commercial project, please buy a license.
30 Free Vintage Shading Brushes for Adobe Illustrator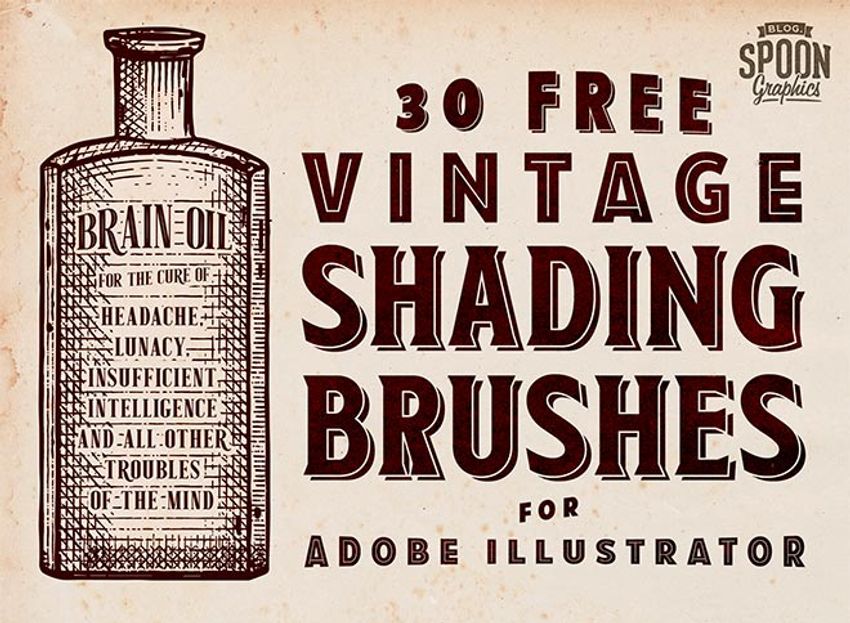 These brushes feature a variety of hand-drawn line patterns in horizontal, vertical, diagonal and cross-hatched orientations that can be used to apply shading to your digital drawings.
Free Illustrator Art Brush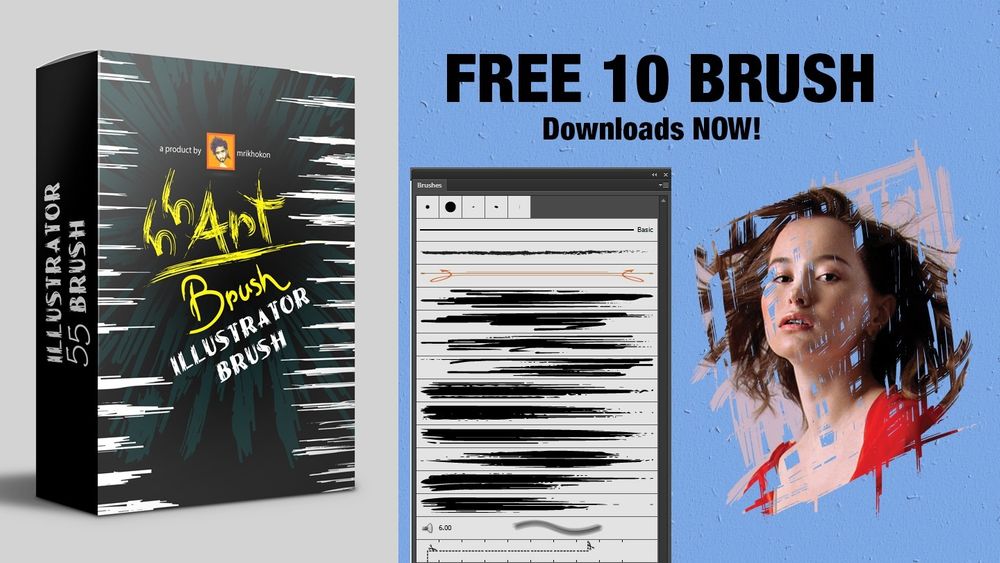 Try this brush pack of 10 calligraphy and brush stroke brushes for any design project that requires an artistic look and feel. The brushes are free for personal use.
Vector Hero | Brushes for Illustrator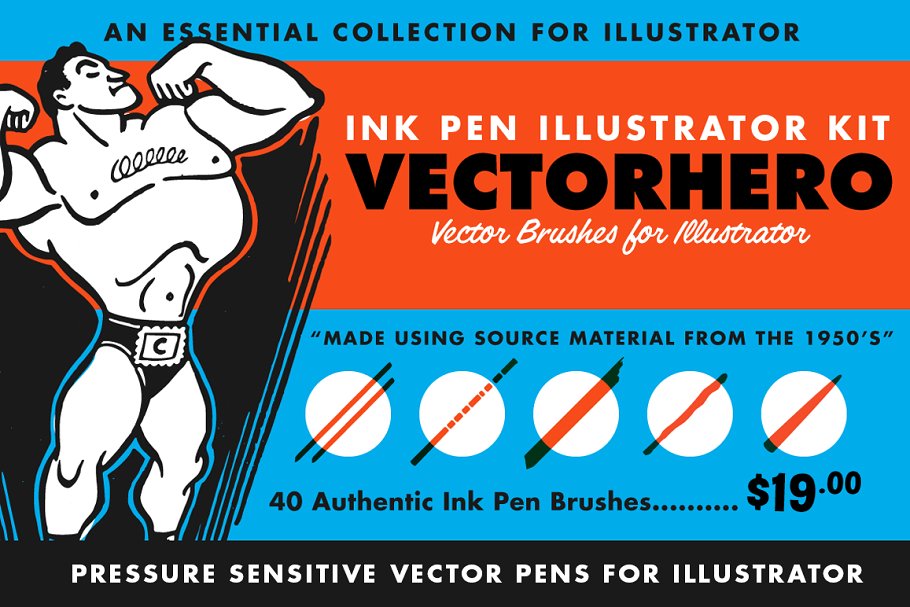 You'd swear their work was created in a wood paneled commercial art office. India ink heavy in the air, piles of paper filled with sketches, and busy artists at sturdy wooden desks using ink brushes, rollerballs and nib pens.
Finest Vintage – Illustrator Brushes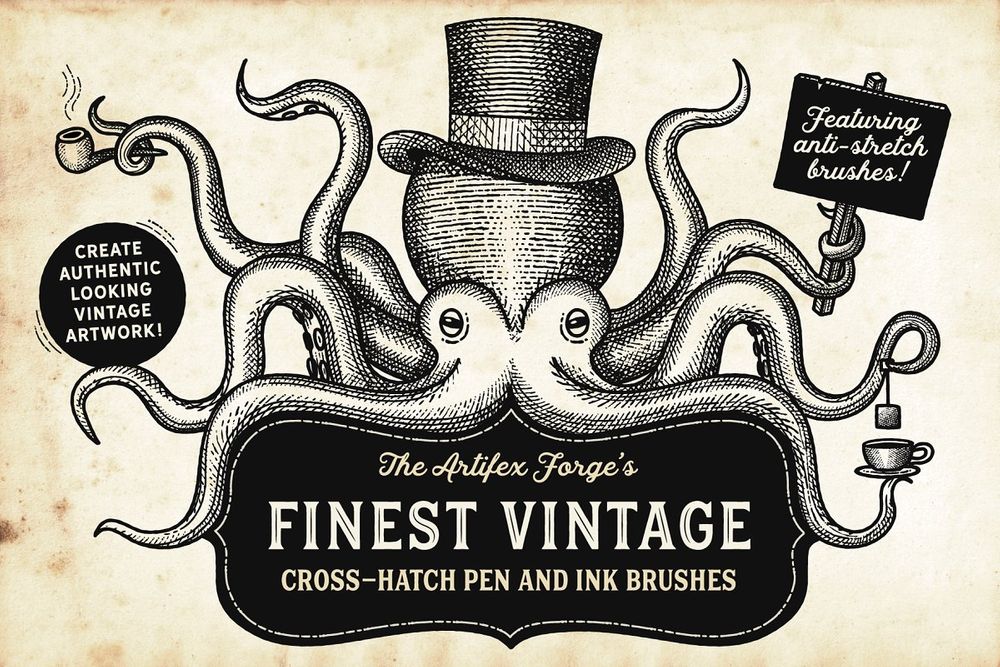 The Artifex Forge is proud to present these exceptional anti-stretch pattern brushes. They seamlessly repeat a tile along the stroke rather than stretching one image along the line. This means that you won't need to change brushes so often, leaving you more time to perfect those authentic-looking designs and classic artwork.
Grain Shader Brushes for Illustrator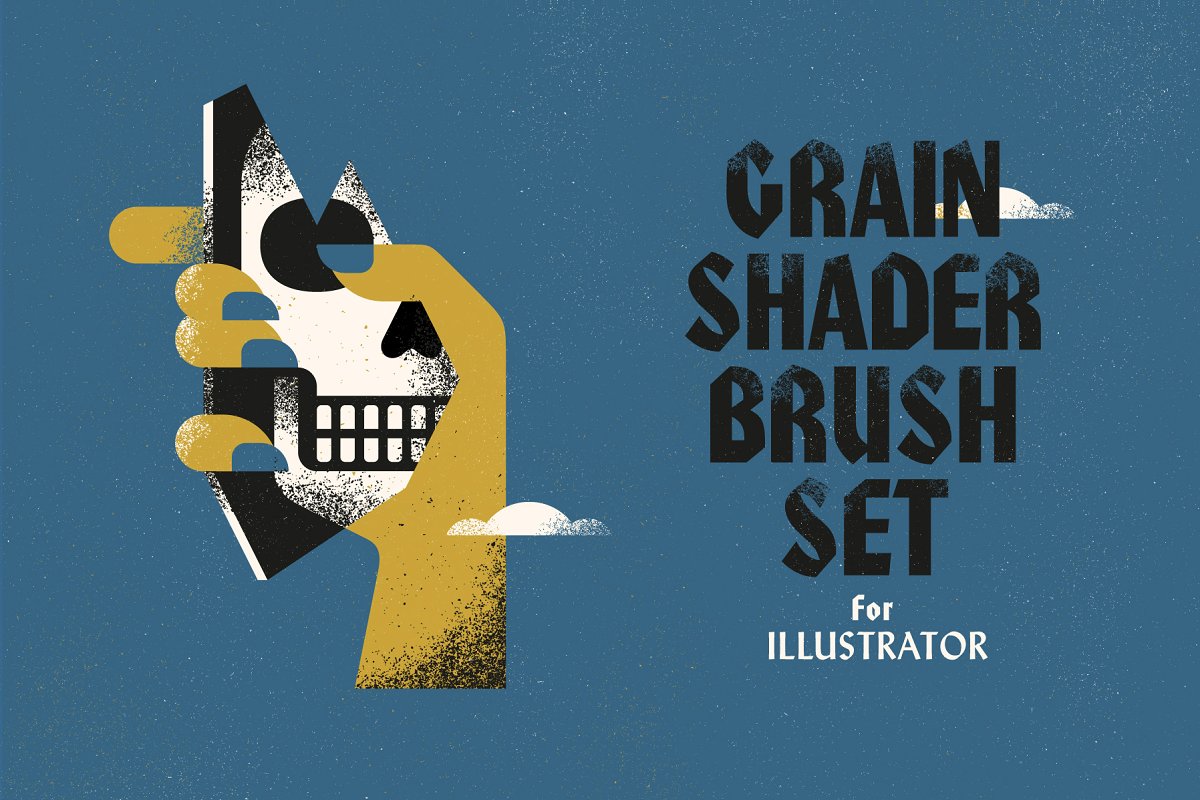 Featuring a diverse selection of authentic textures the Grain Shader Brush Set is ideal for adding everything from bold, grungy shading and drop shadows to subtle speckle accents and finely detailed grain overlays.
Vector Watercolor Brushes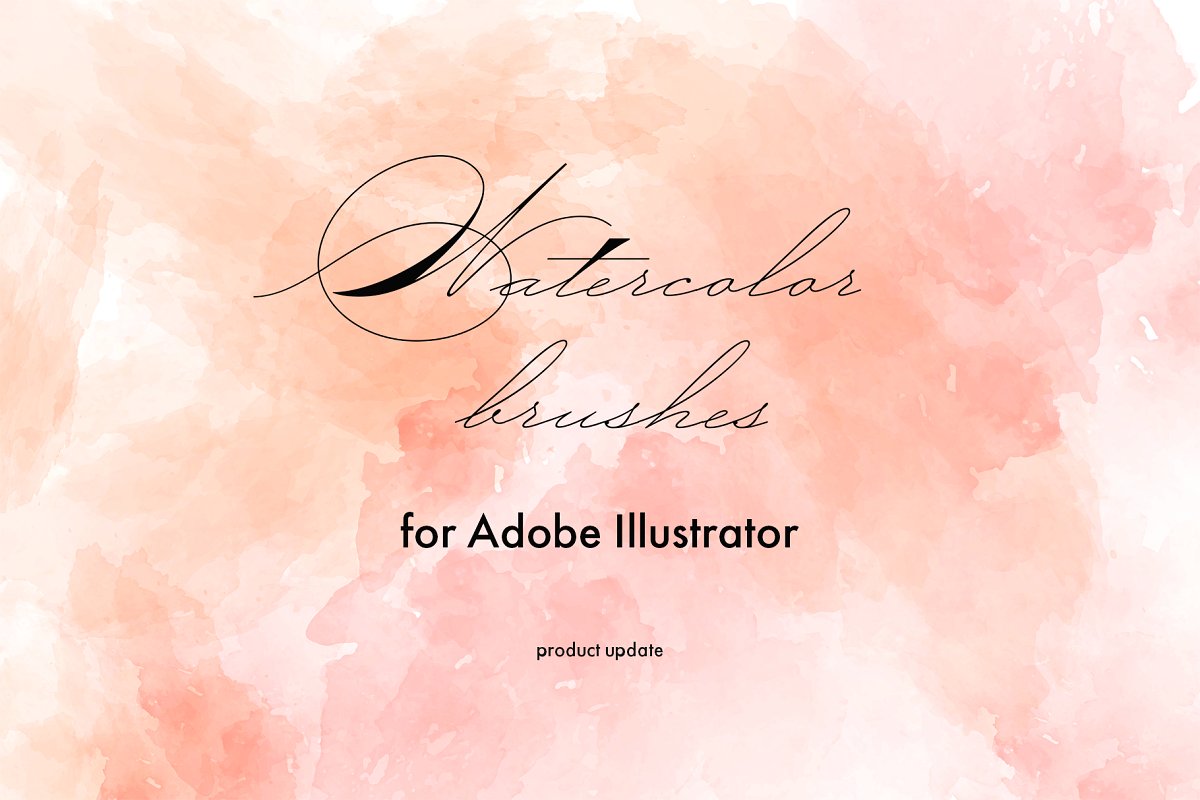 This pack has 14 unique vector watercolor brushes. Created from reality watercolor, brushes perfectly convey the texture of paints. With their help, you can easily create any background and use it on many design projects. Real watercolors are applied by creating layers of mine to create a tone. They not only look great, but are extremely easy to use. To use them, simply set the blending mode to multiply and overlap the strokes, creating texture and tone.
Shader Brushes for Illustrator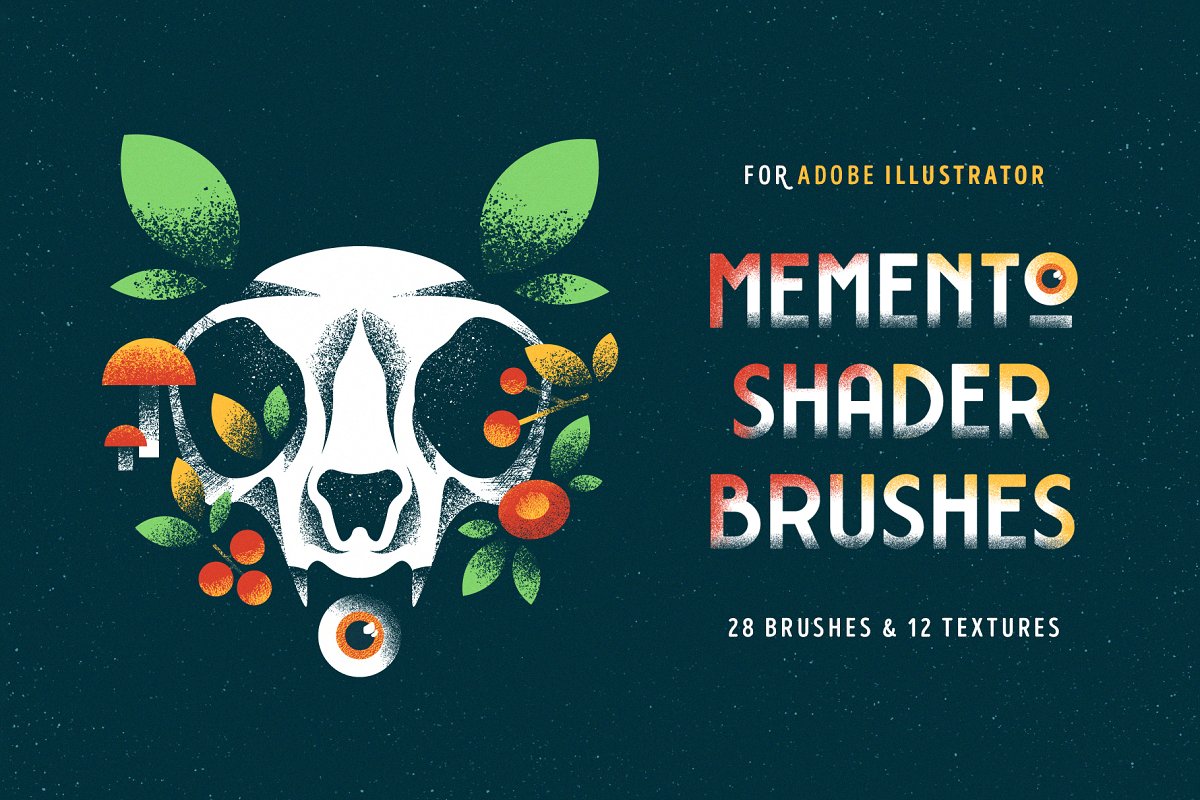 You get to work with 28 brushes included in the set, divided into 4 groups with their own distinctive features and purposes. The first one adds a wrought look to any picture, giving it messy hatches. Shader brushes speak for themselves, adding authentic imagery by darkening the chosen areas. When the turn comes to edge brushes, your project obtains the middle ground between an artistic distortion and a clear line.
Grave Etcher | Engraving Brushes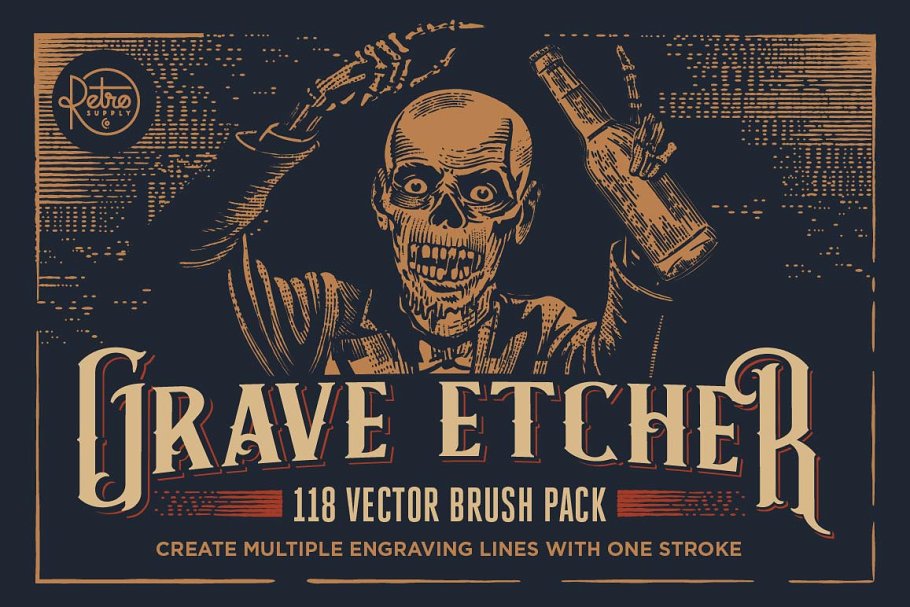 If you're looking to get an engraved look for a client (or just experiment with a new tool in your workflow) this pack is for you.
Ink Pen Brush Vector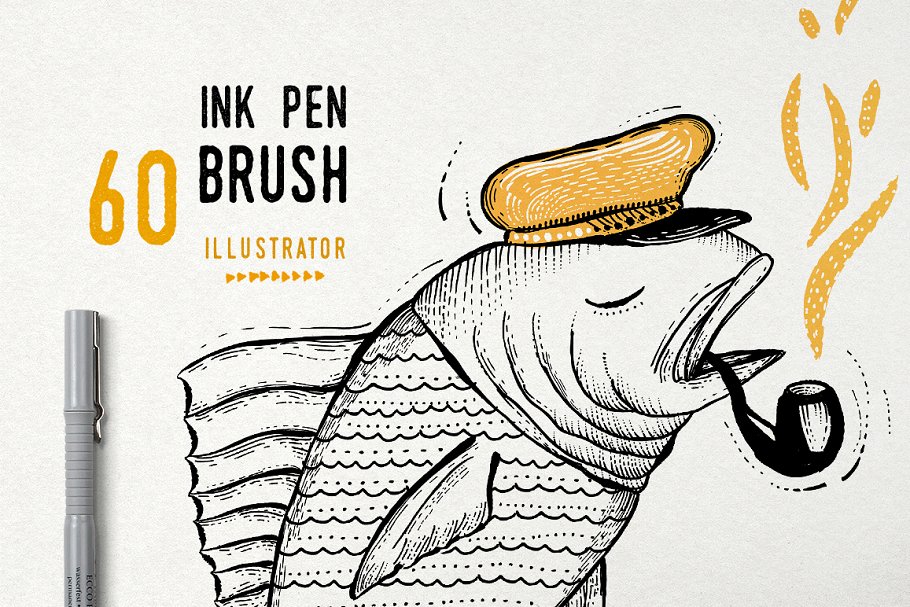 High-Quality Hand Drawn Ink Brushes for Adobe Illustrator All brushes were hand-made, from start to finish, they have a handmade feel of ink strokes. The brushes are great to use for simple black and white sketch or graphics or they can also be used to give a handcrafted feel illustrations.
Gouache Shader Brush for Illustrator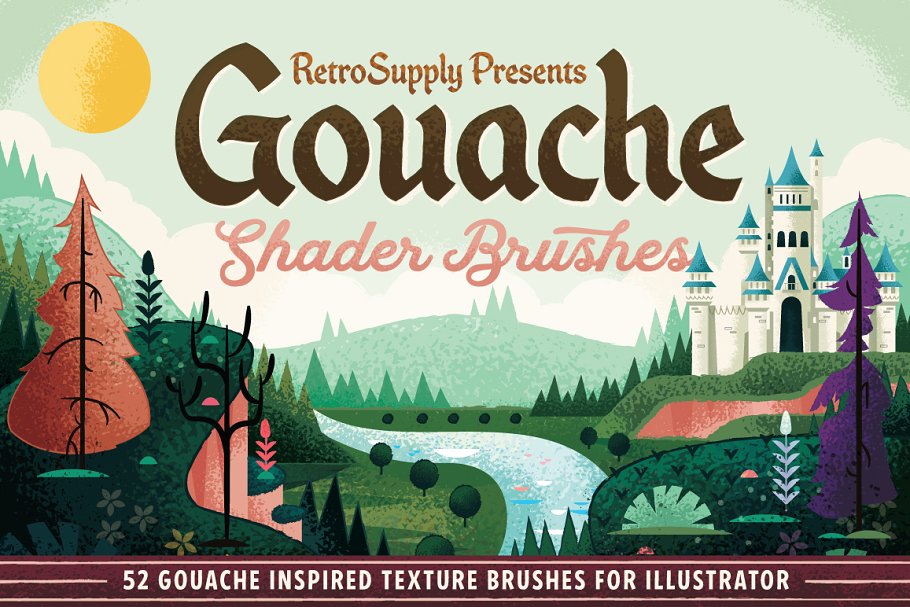 Its uses are nearly endless. And it will help you achieve a time-consuming and frustrating effect with ease (and probably a smile on your face).
Pencilcraft Brushes for Adobe Illustrator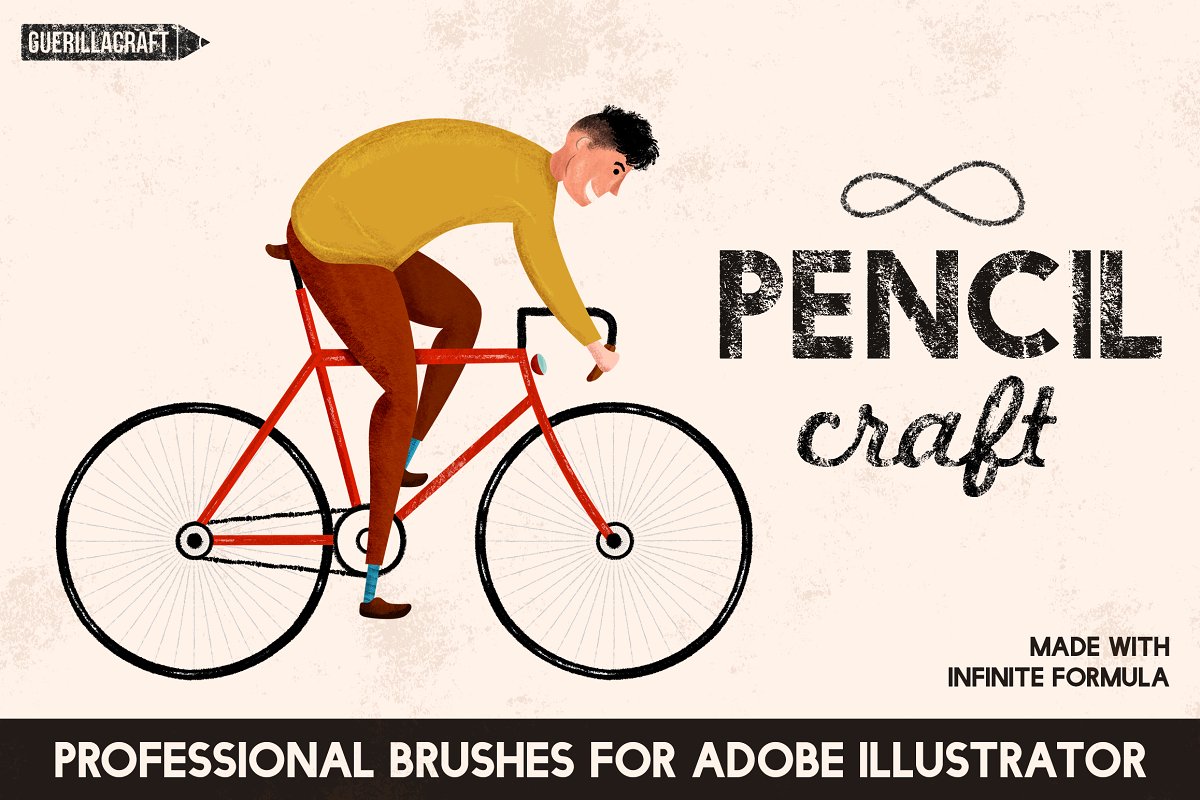 All brushes were made by hand with real pencils and leads. These brushes not only looking great and natural, they are infinite!
The Stipple Brushes Kit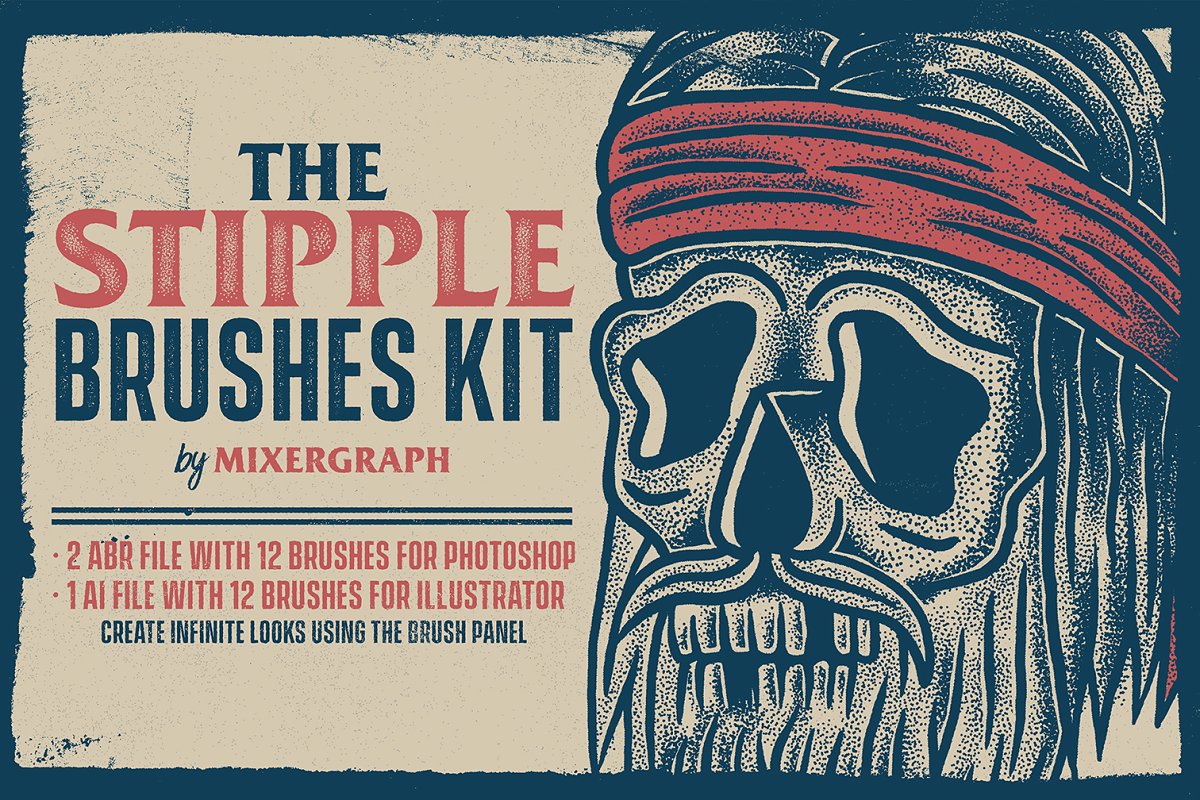 Stippling is a classic method of using dots and very small dashes to create a illustration. The use of different sized dots and the way they are spaced gives differing effects. This is the brand new set of 12 high resolution and vector format stipple brushes to shade your illustrations quickly.
Authentic Acrylic Brushes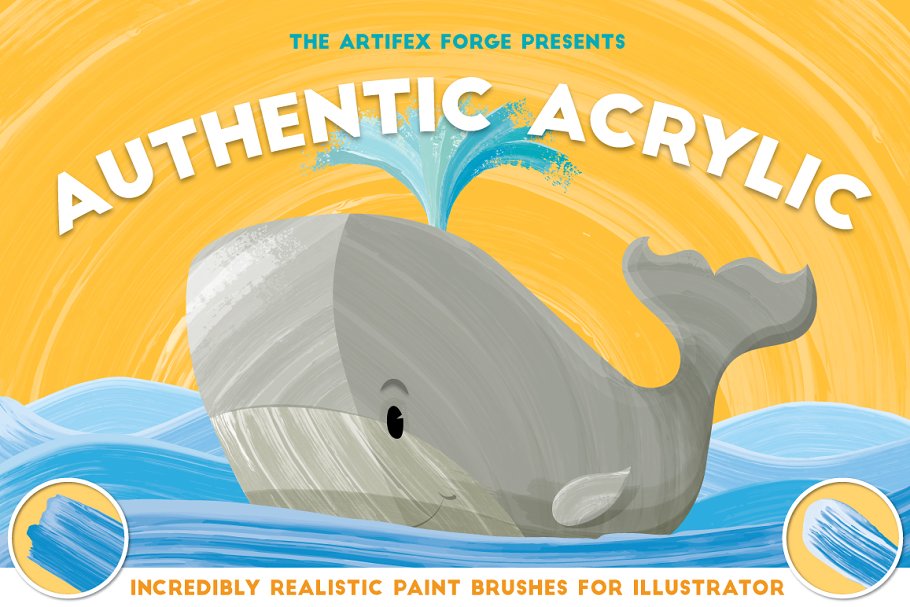 Each brush stroke of this life-like vector brush pack was sourced from real acrylic paint, which was scanned, cleaned up, converted to a vector and then adjusted to get the right level of density. The Artifex Forge took hours experimenting in order to get the look just right and as you can see from the preview images, this process has resulted in a super-authentic look that will make your designs and illustrations look like they were painted with the real thing!
135 Vector Brushes for Illustrator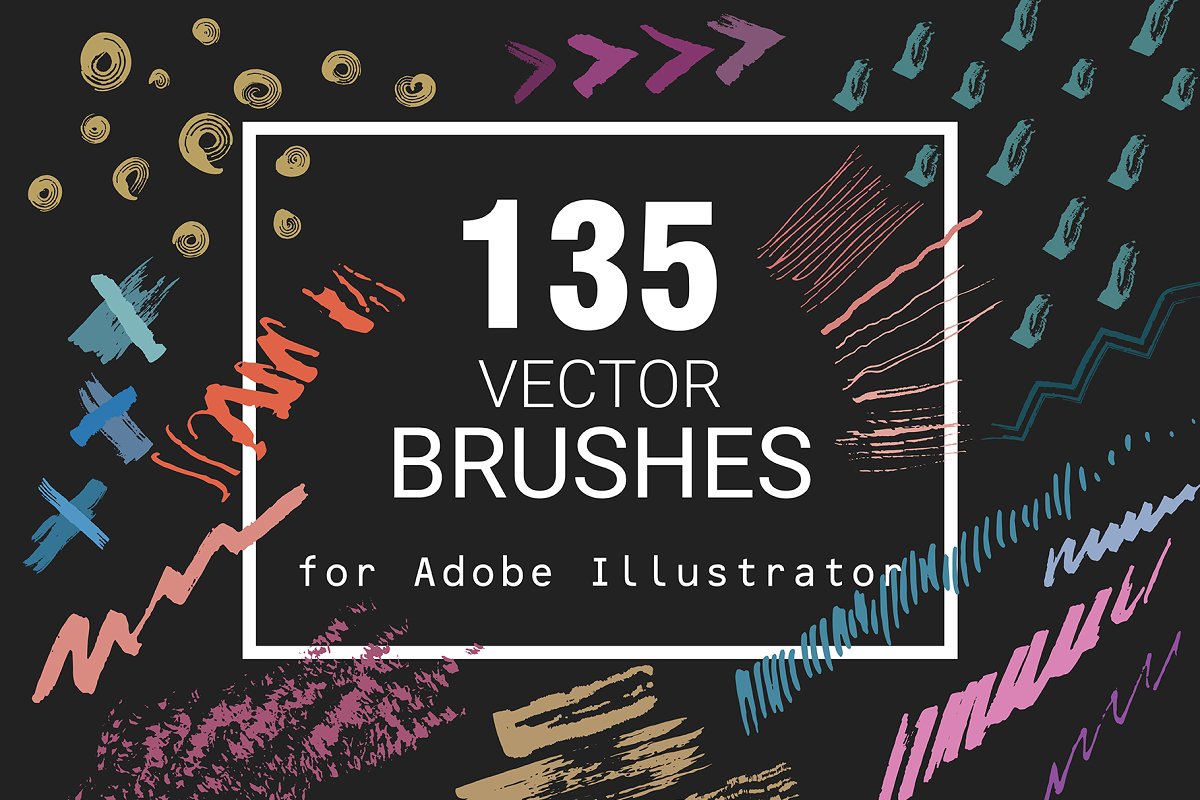 A collection of 135 art vector brushes for Adobe Illustrator. These brushes are made of strokes created by hand using chalk, ink, markers, brush smears and other materials. You can quickly create an interesting and trendy design using these brushes. All the smears were drawn manually, selected and carefully digitized.
Charcoal Collection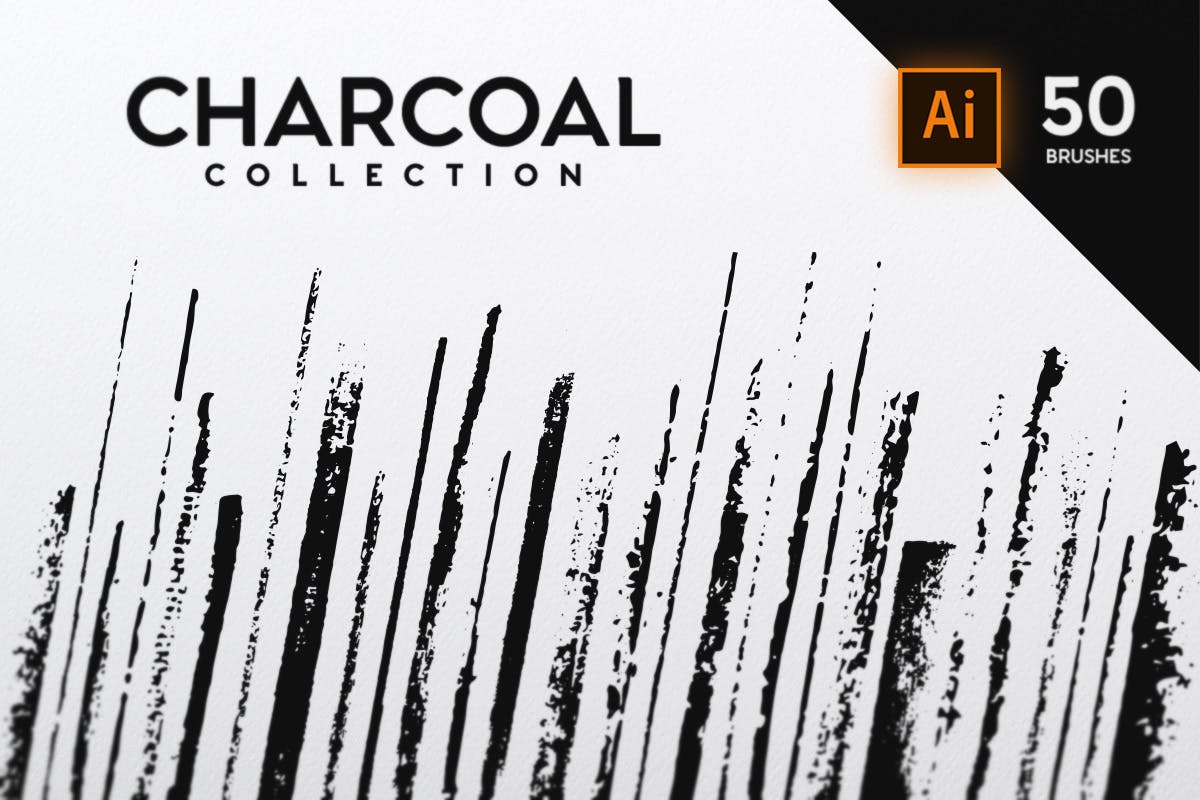 Charcoal collection is a set of 50 unique charcoal brushes. They're great for giving your lines a rough, handmade effect. All brushes were made on paper with real charcoal, scanned, traced and polished.
Flow Brushes for Adobe Illustrator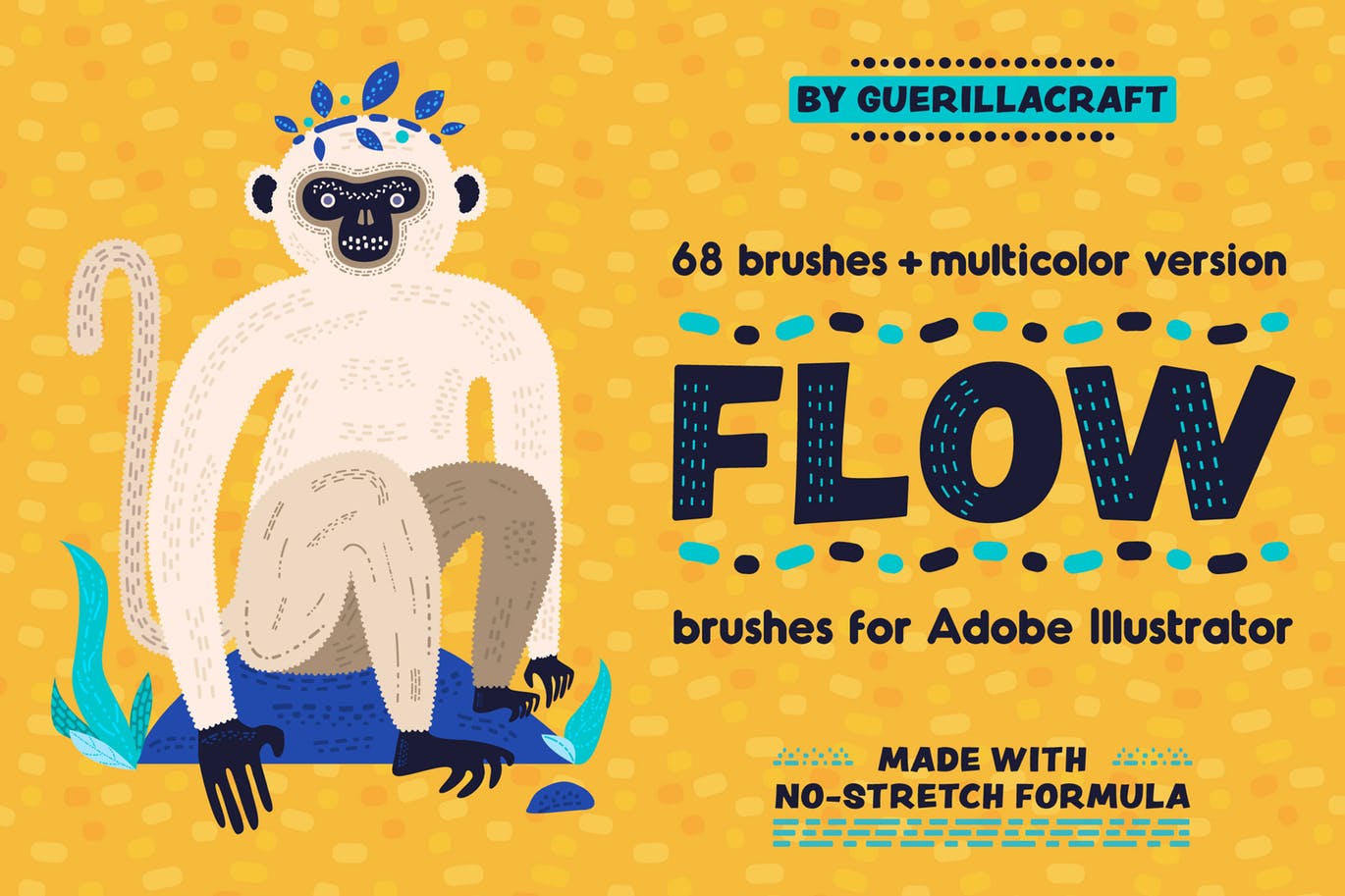 Flow Brushes contains 68 no-stretch brushes for Adobe Illustrator + multicolor version (136 brushes in total). This brush set was inspired by a clean modern style of contemporary illustrations. Flat, but dynamic illustrations made with multiple small flowing strokes.
Liquid Style Brushes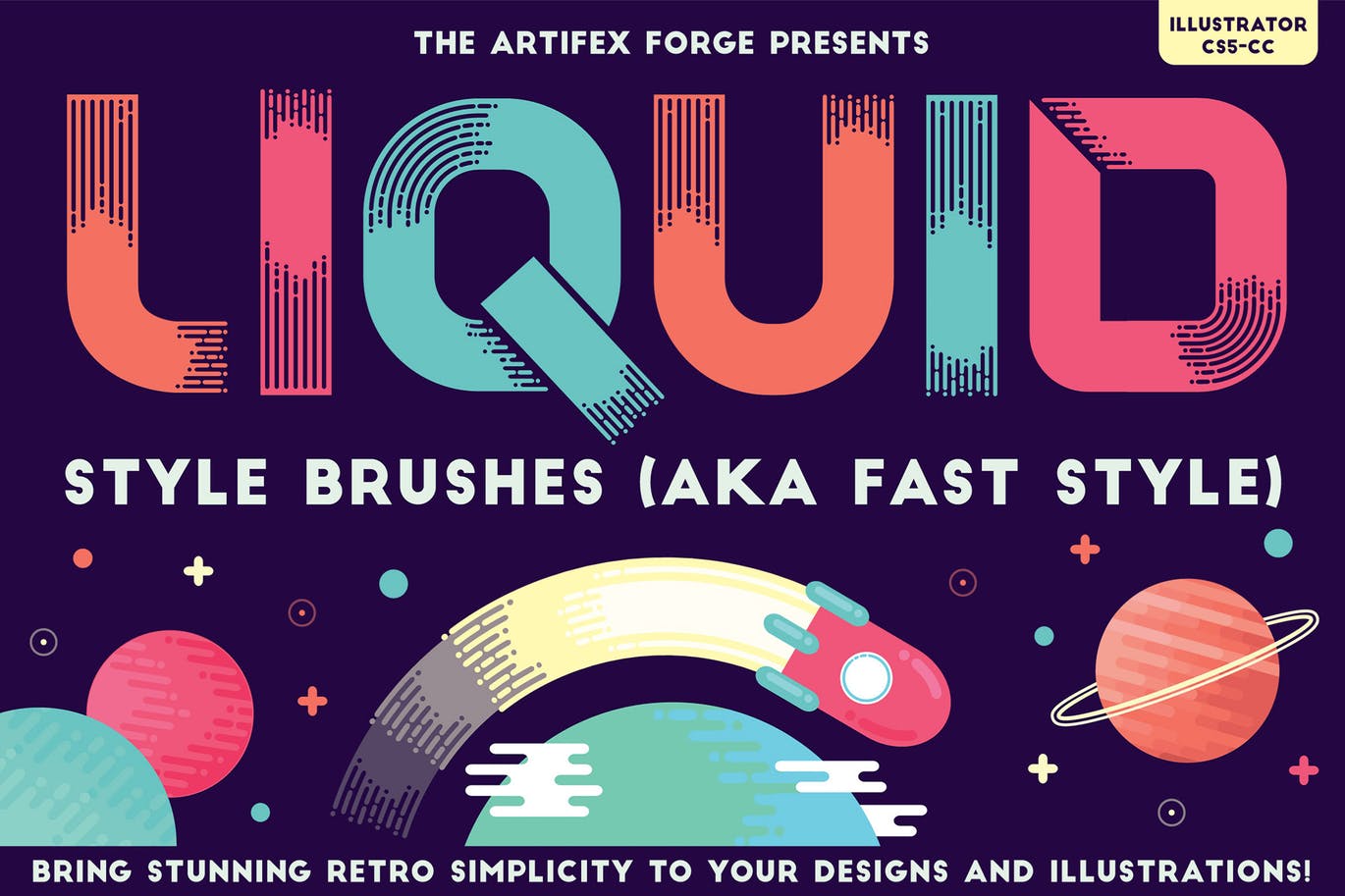 Over 80 brushes are included and they contain a vast range of shapes, sizes and varieties. There's a brush for every task!
CHEMIST Illustrator Brushes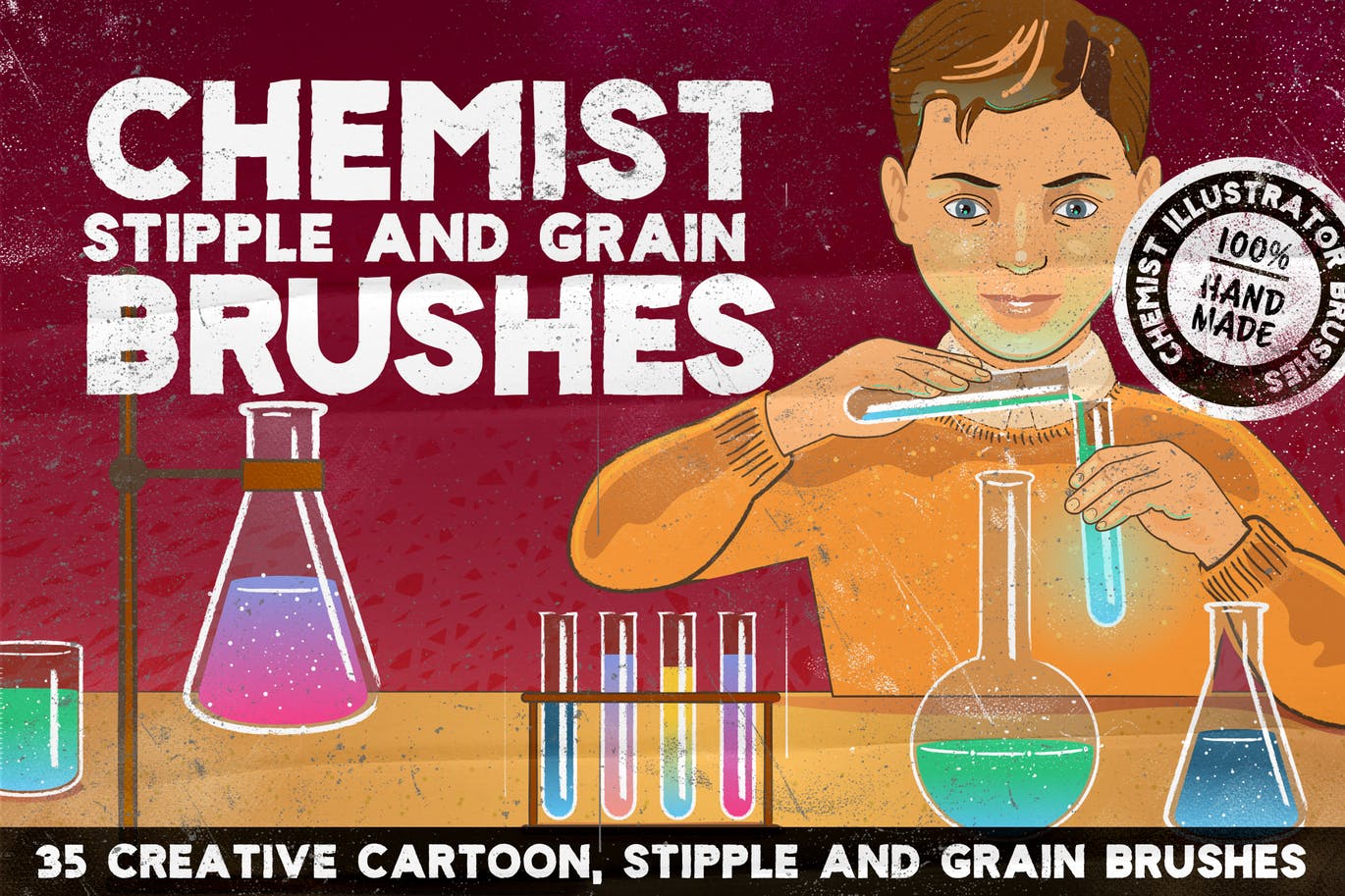 CHEMIST Illustrator and Photoshop brushes set. In this set you will get scatter shader brushes, textured and clear line brushes, grain and stipple brushes, decorative outline brushes for Illustrator and as a bonus, retro texture brushes for Photoshop!
Tattoo Style Art Brushes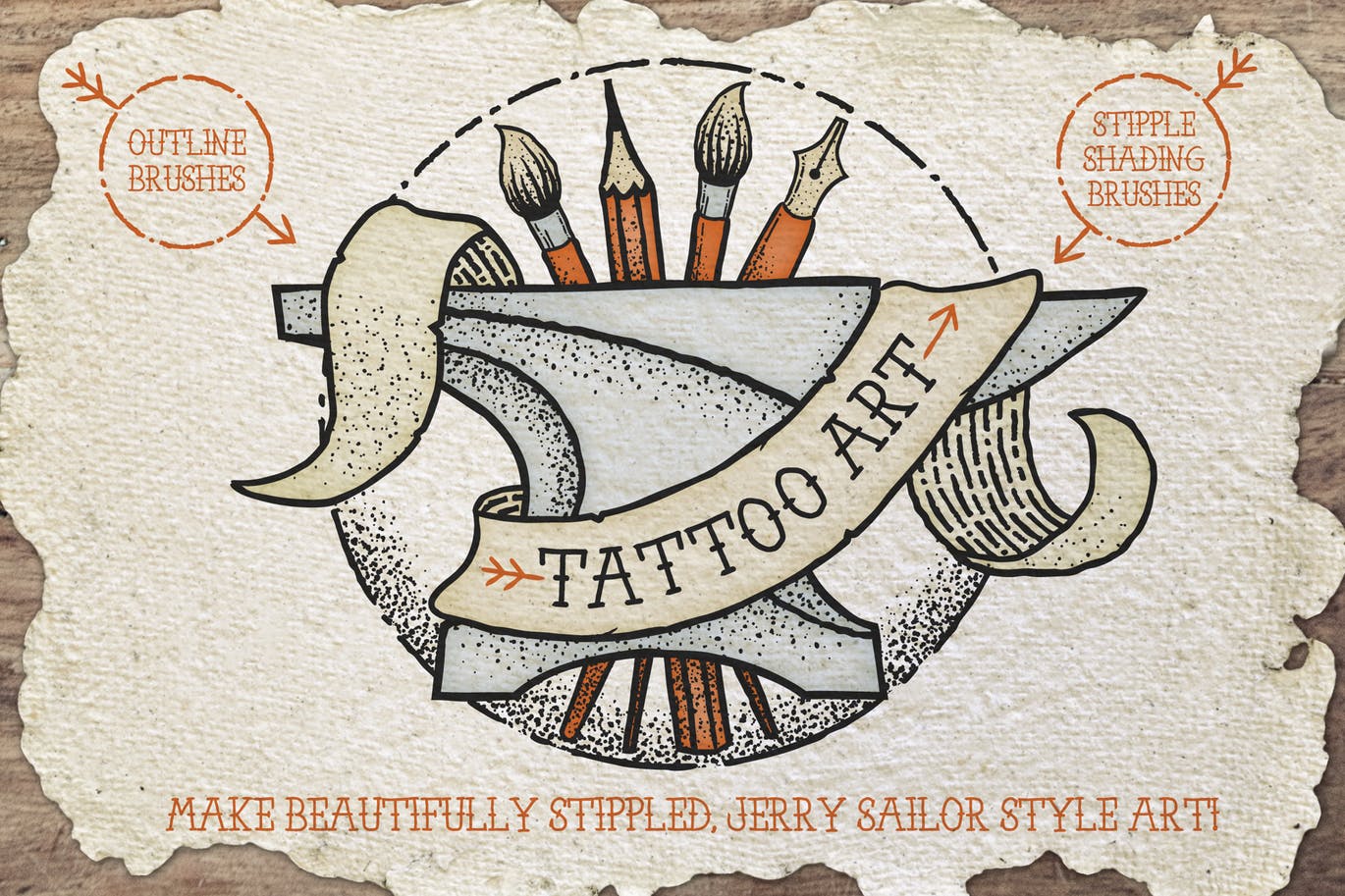 The two very different sets of brushes that are included in this pack work together harmoniously to make stunning inked art. The outline brushes undulate with the inconsistency of real ink while the scatter brushes build up interesting stippled texture and shading.
Vintage Illustrator Brush-Kit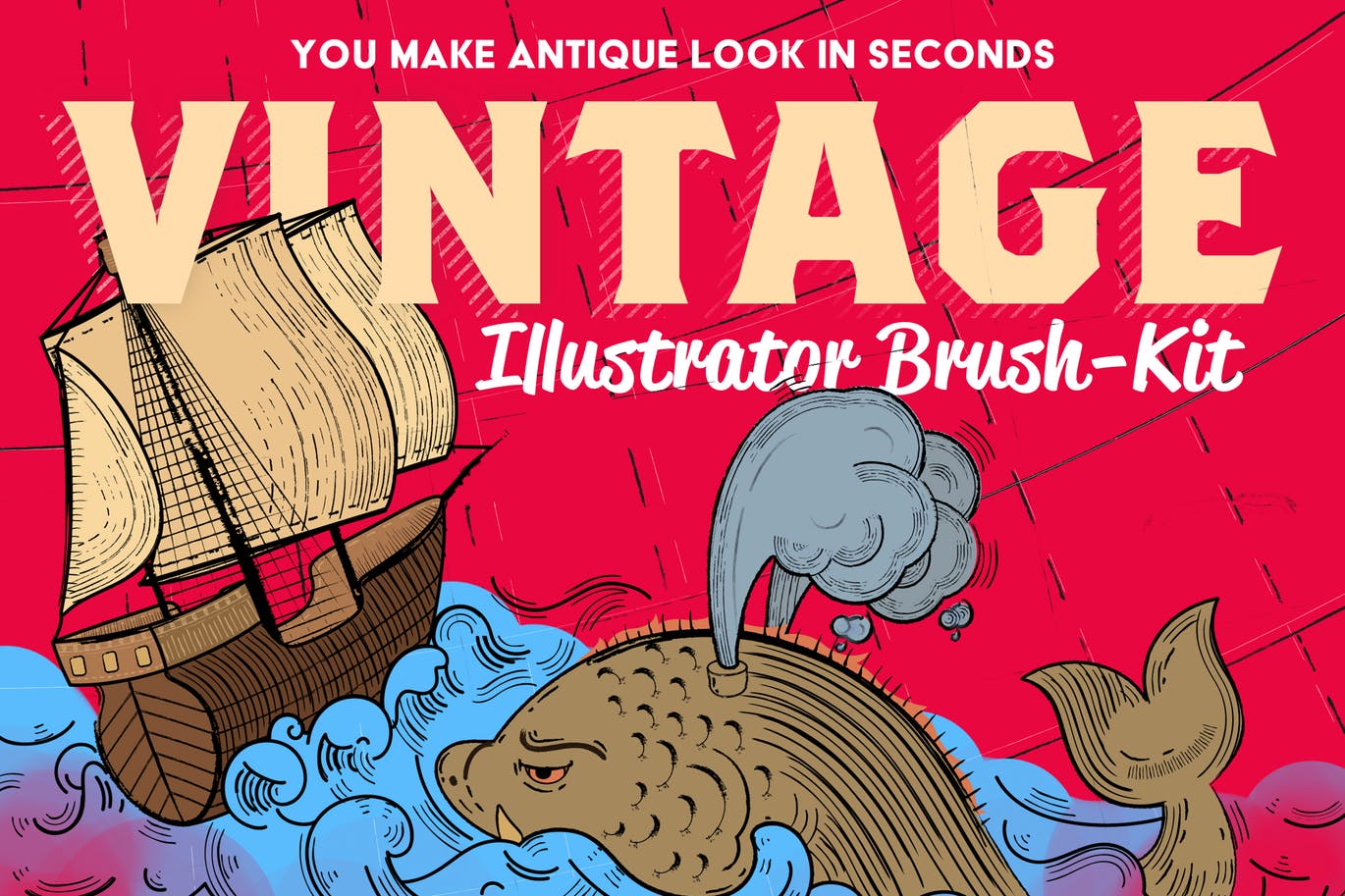 In this set you will get 54 REALISTIC ink and pen VINTAGE look brushes. You will love to use this brushes in Illustrator on any kind of projects, from illustrations for kids, grunge style illustrations, comic and VINTAGE and ANTIQUE look projects.
Doodle Brushes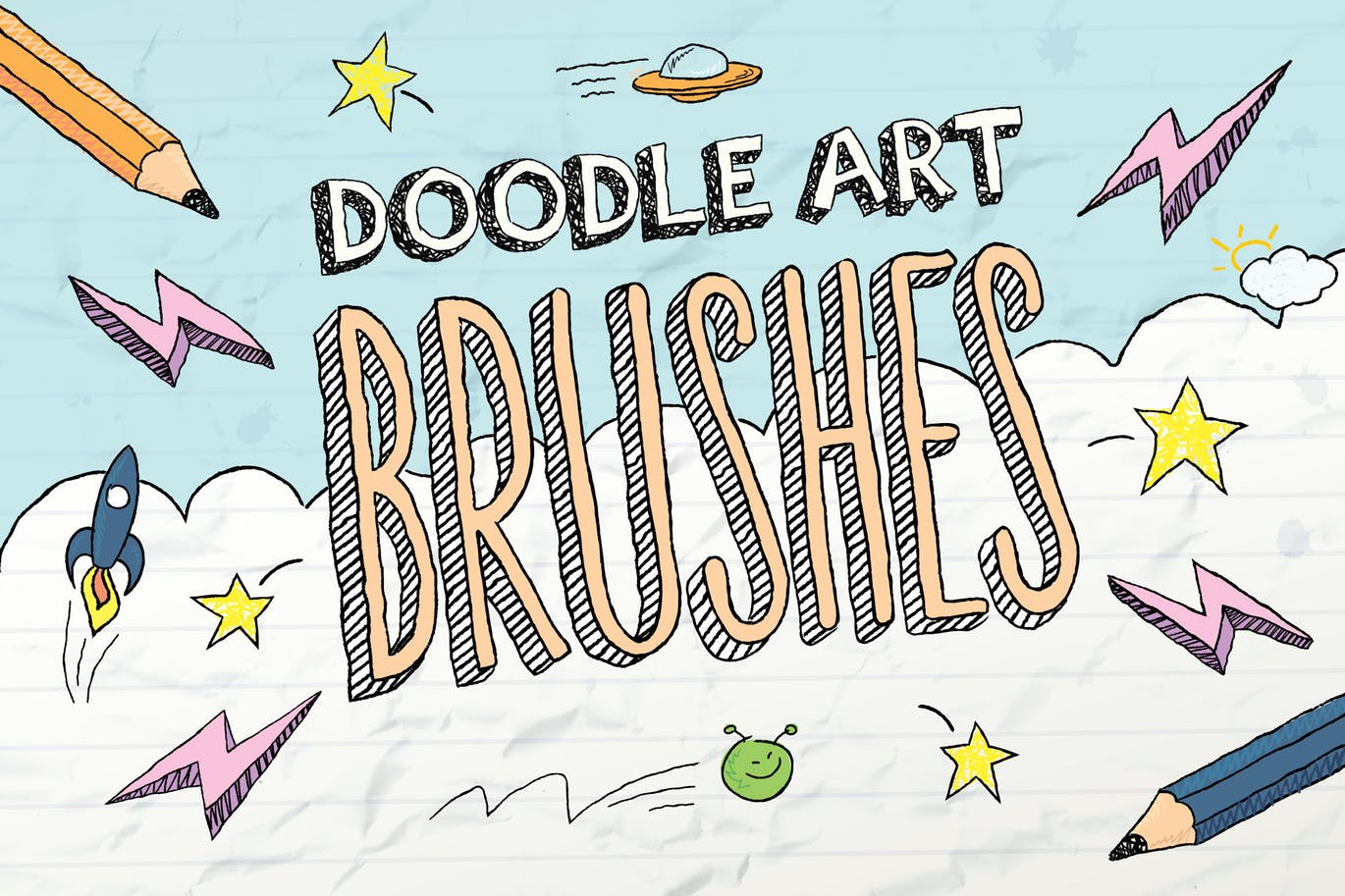 Giving your art that loose, naive feel can be harder than it looks. My Doodle Brushes make this very easy as the line inconstancy and scribbled feel are built into each brush.
Illuminati Woodcut Brushes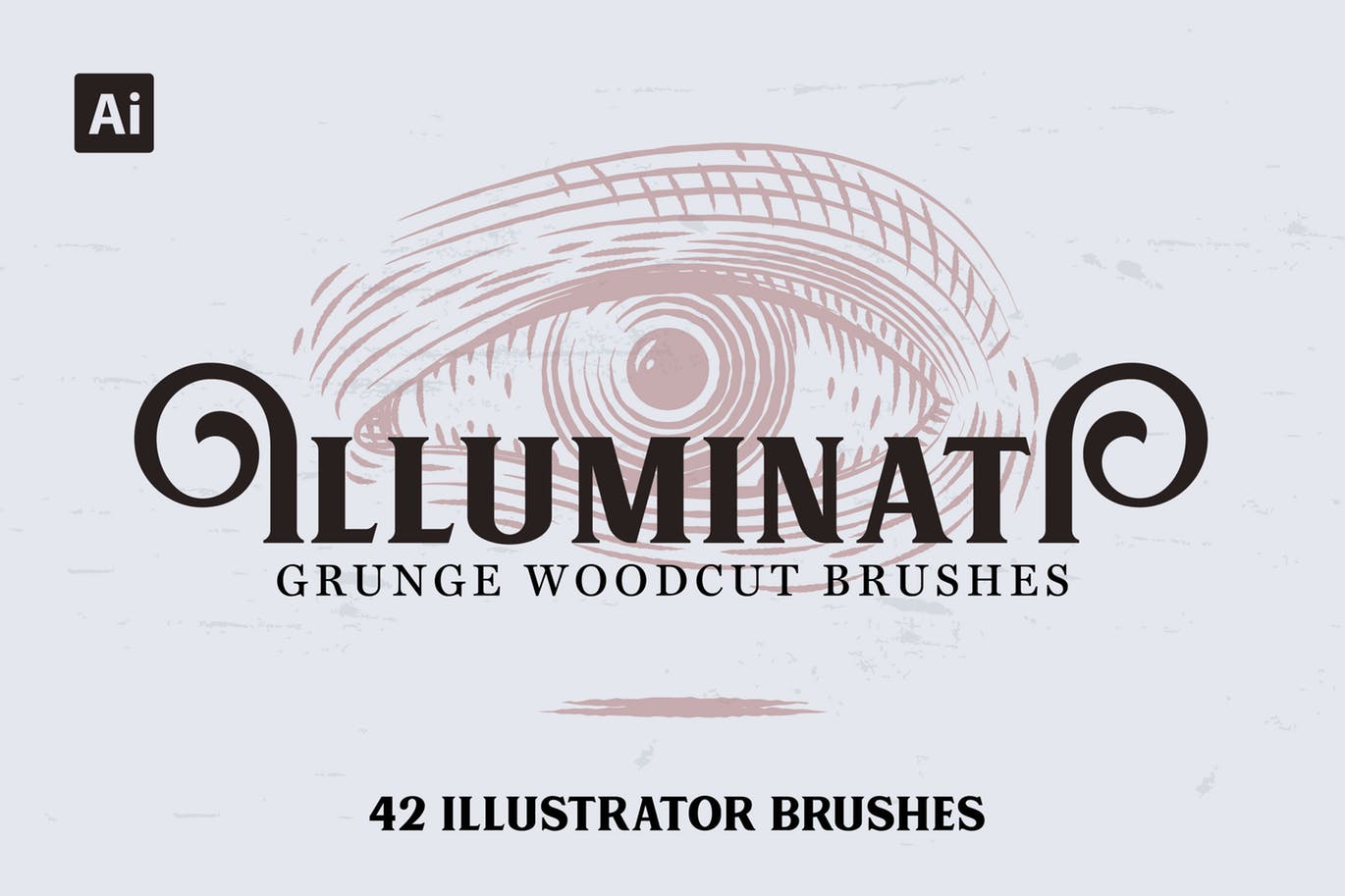 Using the brushes is super simple – just lay down the strokes and select a suitable brush from the brushes panel. What's even more cool, you'll save lots of time by using multi-lined brushes to create your vintage shading and textures to give it that old school woodcut look!
Scribble & Scrawl Brushes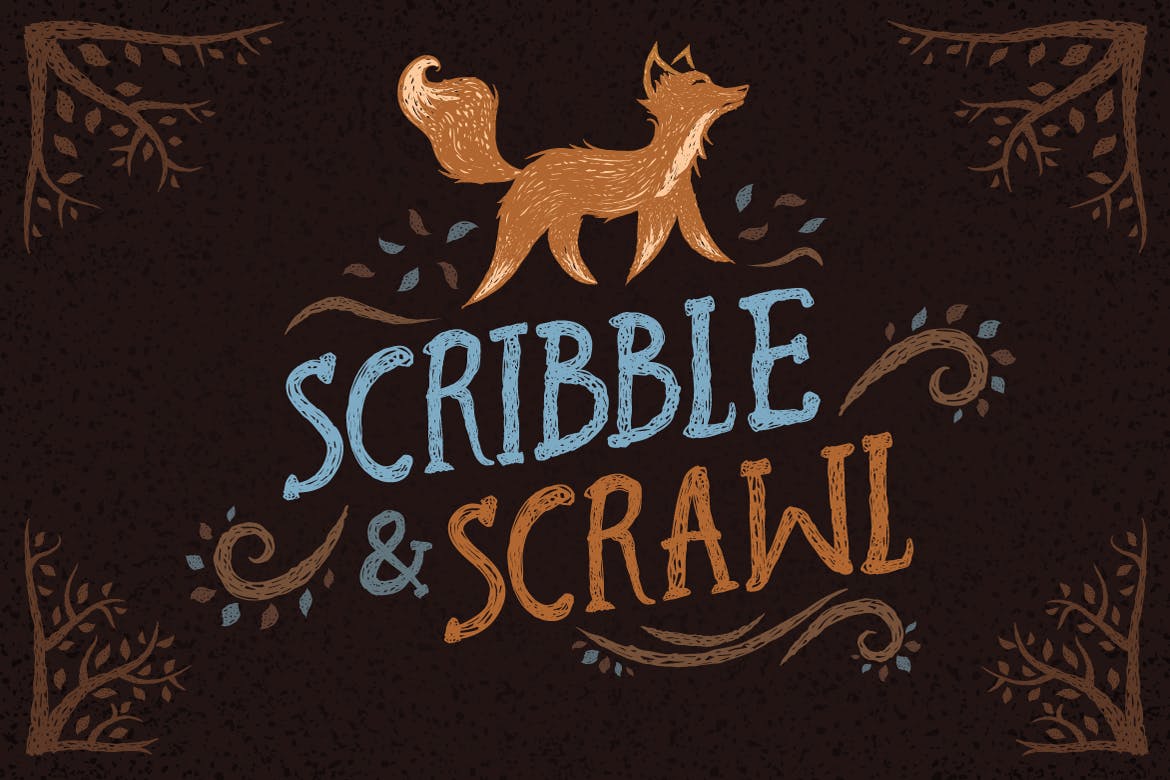 Scrawl Brushes are ideal for primitive art illustrations, naive childish drawings, scribbly text or just for adding an extra bit of texture to a design!
Carpenter's Pencil Brushes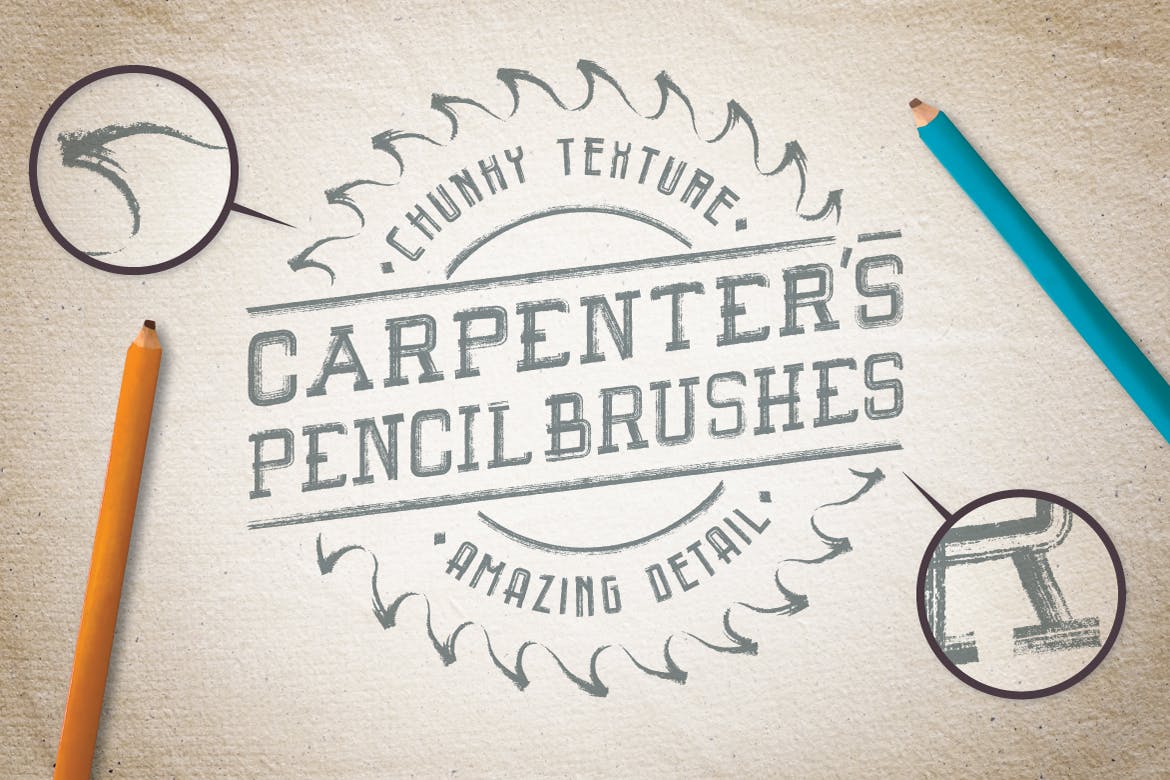 Introducing the first carpenter's pencil brush set, which will bring incredible, chunky and unpredictable texture to your work. Having taken the time to experiment by shaping and notching the pencil lead, the Artifex Forge is proud to offer this range of original, interesting and useful brushes that will bring dynamism and delight to your designs.
Stripple Brushes for Illustrator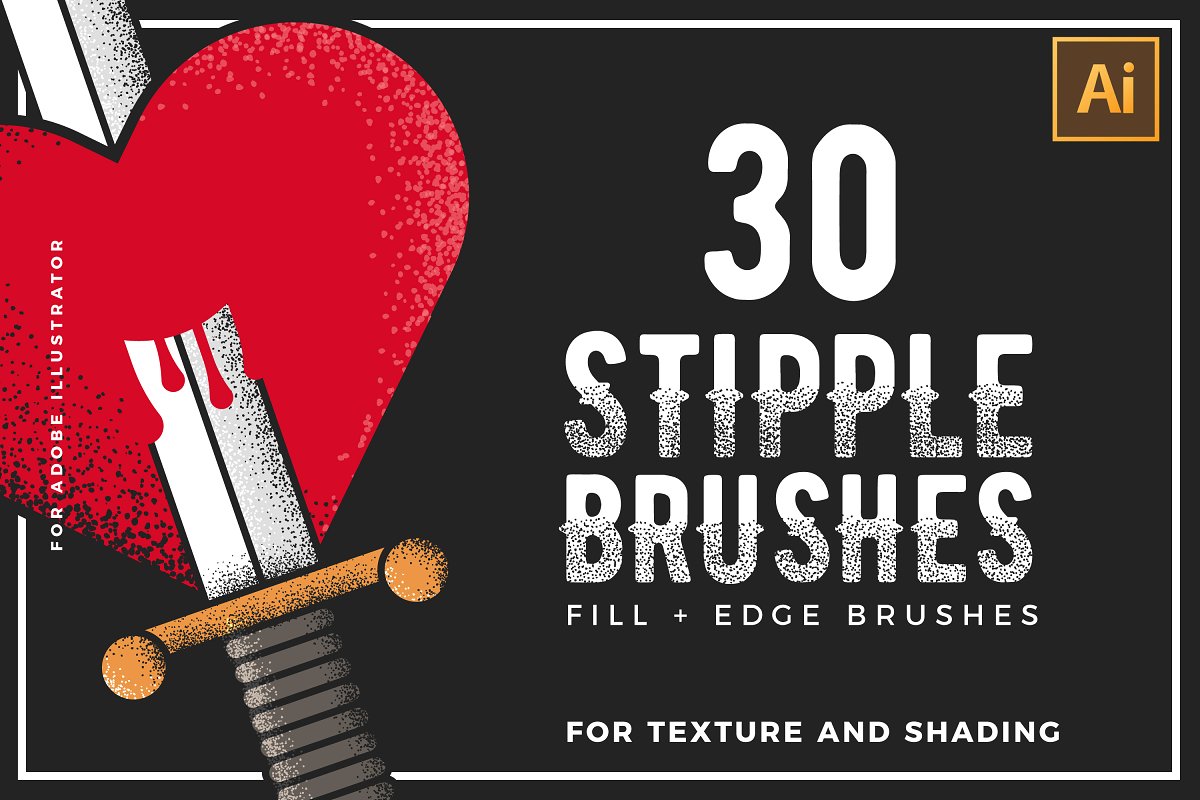 Using the brushes is super simple – just lay down the strokes and select a suitable brush from the brushes panel. What's even more cool, you'll save lots of time by using edge brushes without any need to use clipping masks!
Unicorn Dust Illustrator Brushes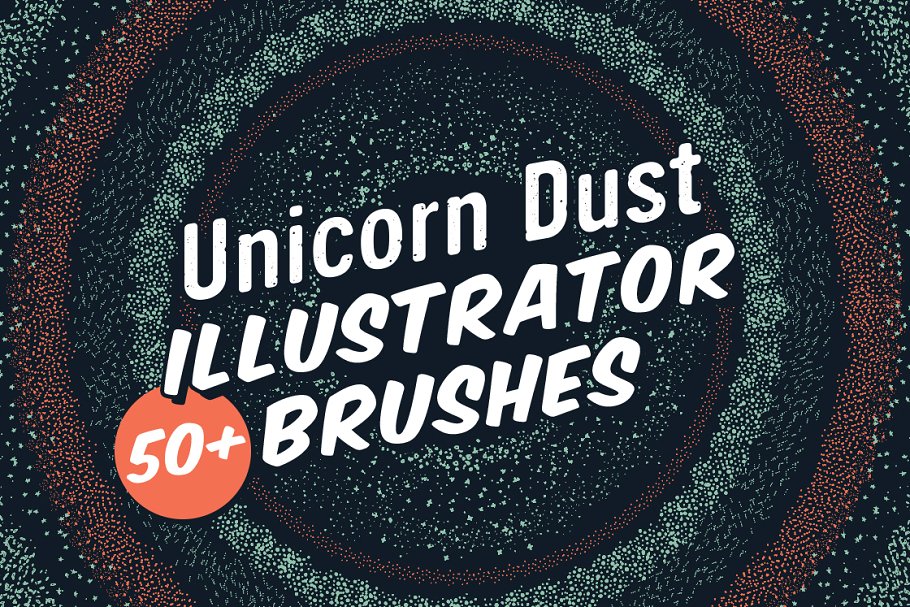 Is your creativity bursting at the seams? This brush pack lets you explore your inner design wizard. Add a bit of texture and sparkle to your next wedding invite. Border your creations in stars, bubbles, and delicate speckles. You'll use these magical brushes on a variety of projects.
Modern Woodcut Brushes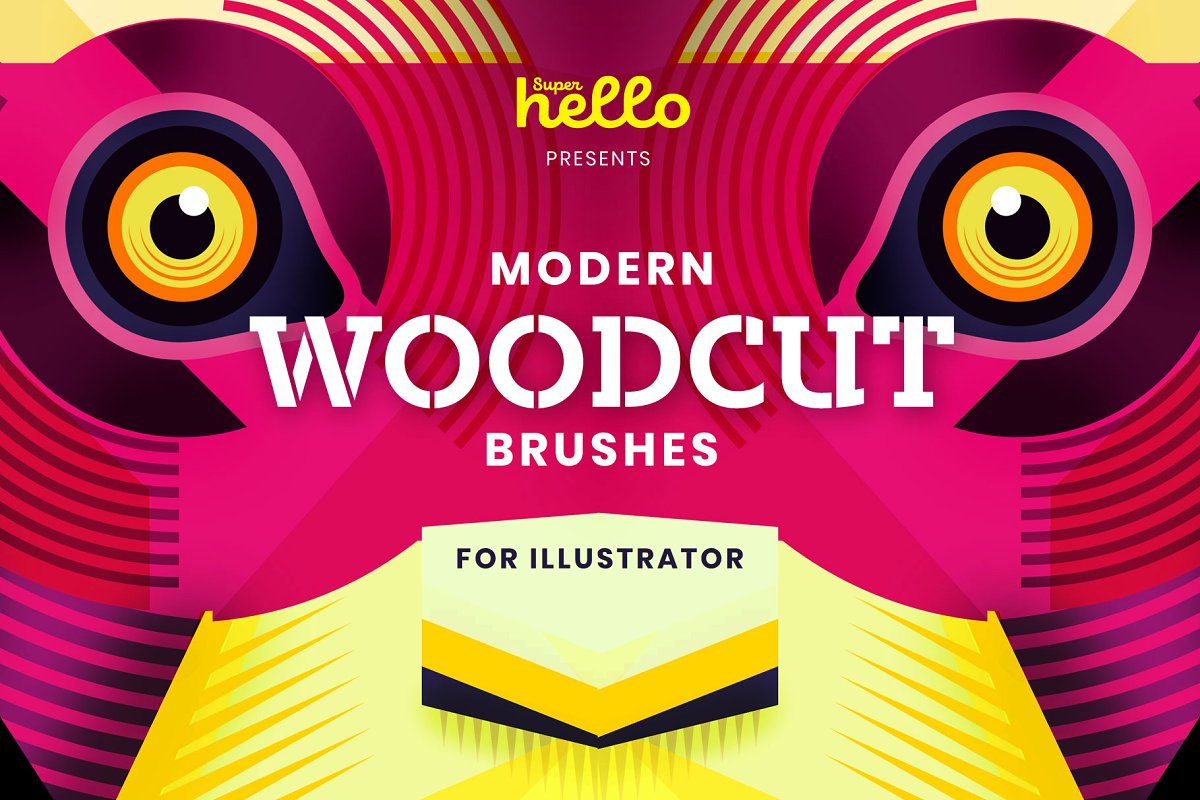 A collection of 34 premium woodcut brushes. These brushes can be combined with the blend tool to give maximum control and a unique woodcut effect of any color with just one click. Comes with a handy help and tips guide. ‍ What you get: 24 woodcut art brushes 10 pattern woodcut brushes 2 x AI file (CC & CS6) 1 x Quick help guide pdf.
Leaf Brush Kit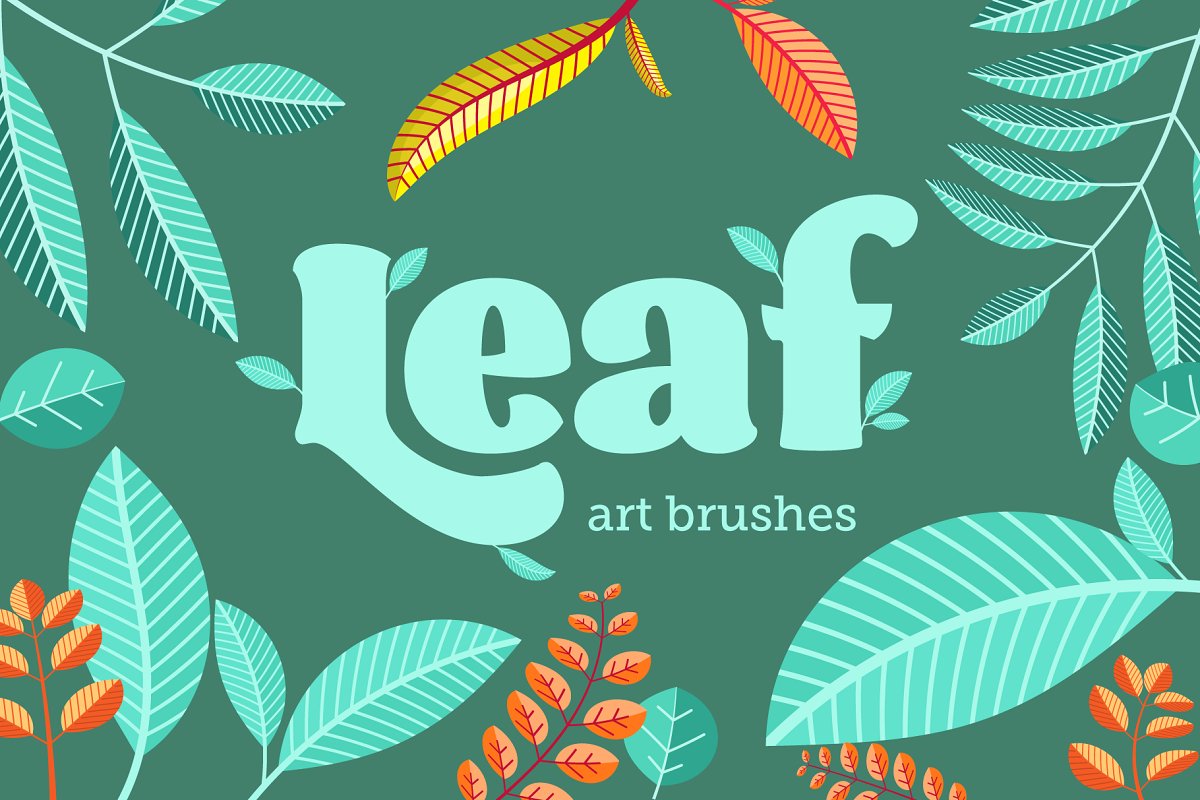 Create amazing leaf patterns using these brushes. They are great for adding texture to backgrounds or mixing with typography and illustrations.
60 Vector Texture Brushes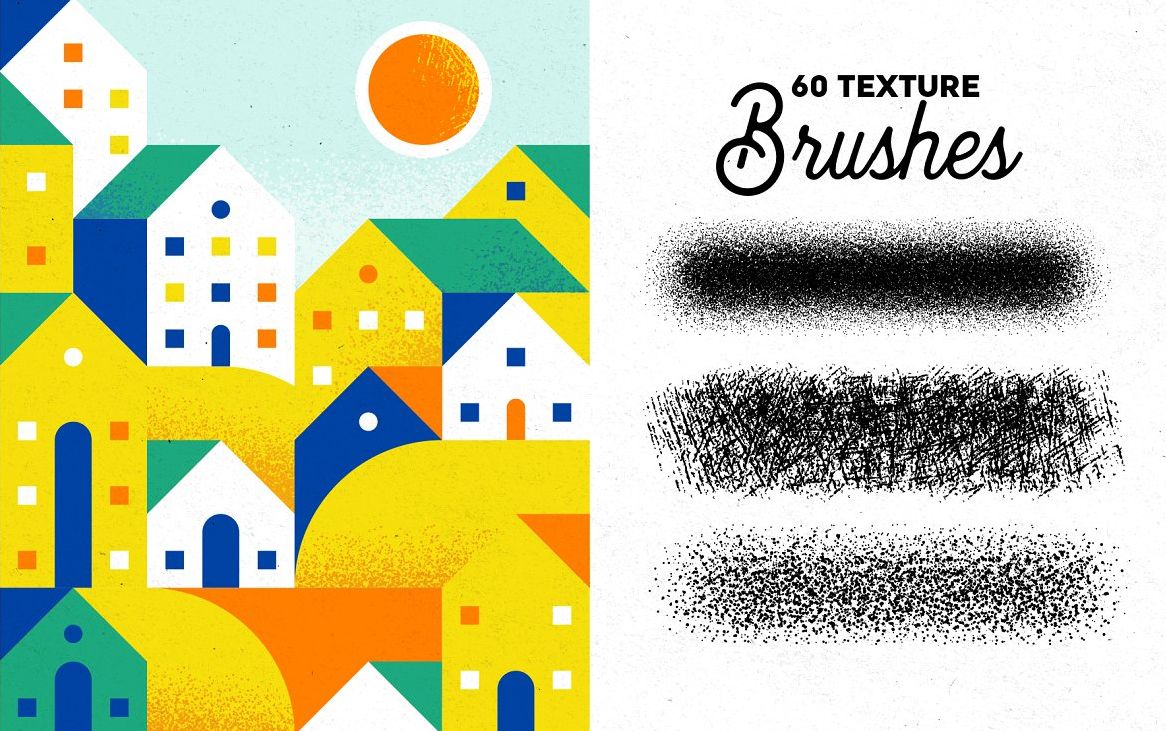 Custom made texture brushes. From subtle to heavy, this set has everything you need!
115 Vector Brushes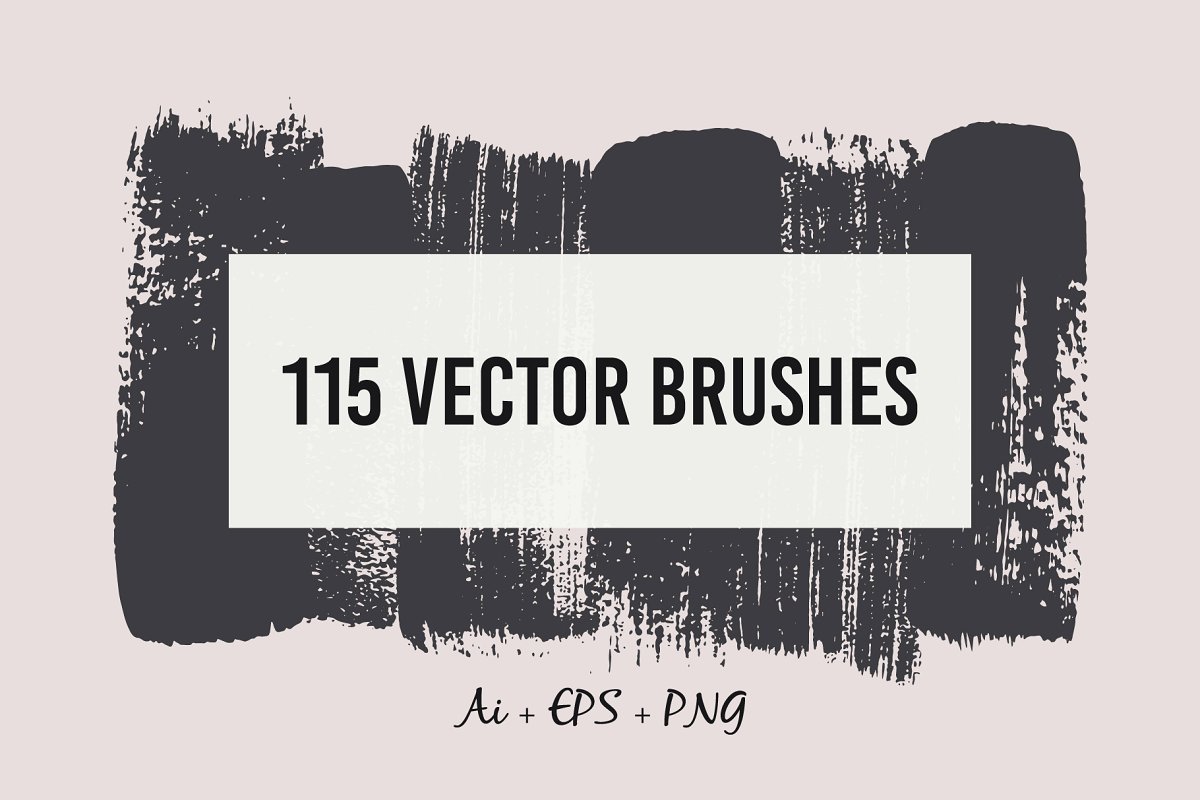 This collection includes 115 vector brushes with detailed and realistic texture. All these strokes were drawn by hand, carefully picked, scanned and transformed into brushes. These brushes are fully editable and easy to use. You will get all the brushes in one Ai file, which can be easily installed to Illustrator.