Create unlimited retro and vintage designs with your ipad and pen by using the Procreate brushes listed below. Just get into your creative minds and do the surprising art things that will surprise not only yourself, but also many other people interested in design.
Save your time and money directly by using already created Procreate brushes and they are extremely professional whether they are free or premium items. We have tried and selected the best options for you. Create your art and enjoy.

You may also like:
Compo Booster – Procreate Retro Brushes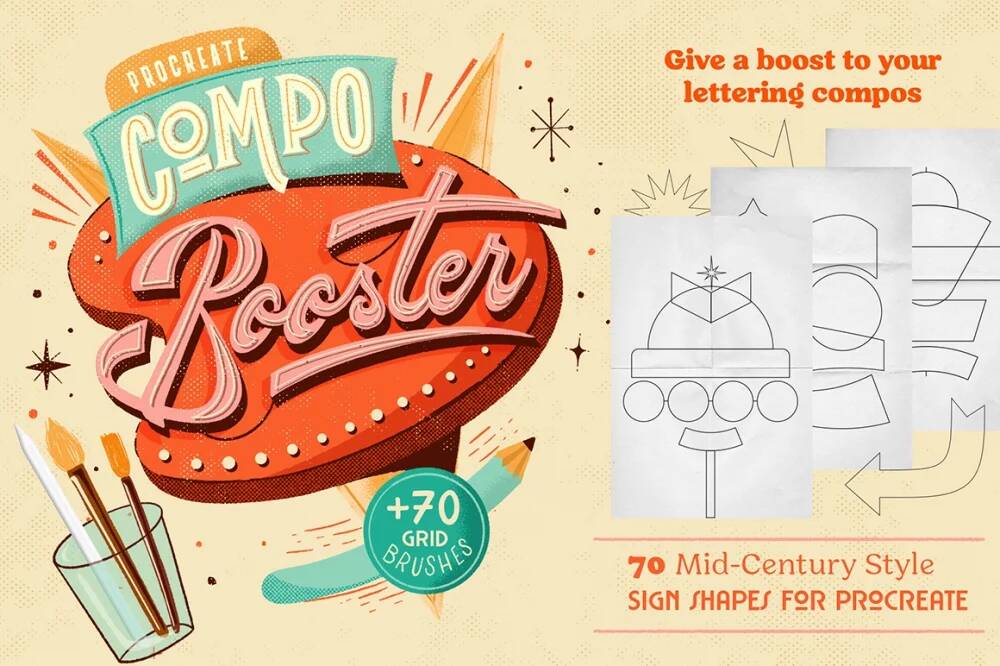 If you like 50's vibe and also love lettering, this grids pack is everything you need to create retro signs and lettering compositions full of personality.
Vintage Comic Procreate Brushes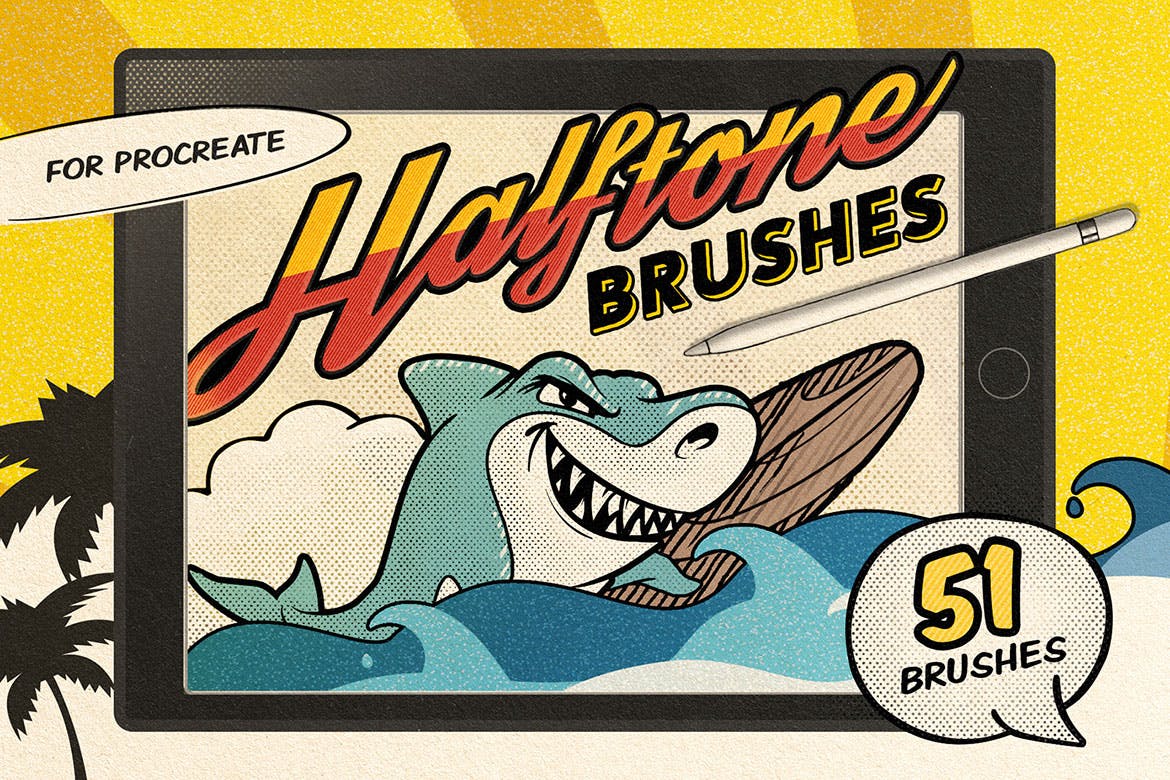 51 vintage Procreate brushes, embraced the spirit of retro graphic novels. Lines, dots, tiny squares, and inky scratсhes – there are so many various types of brush textures, which you can combine together.
Mid Century Brush Kit for Procreate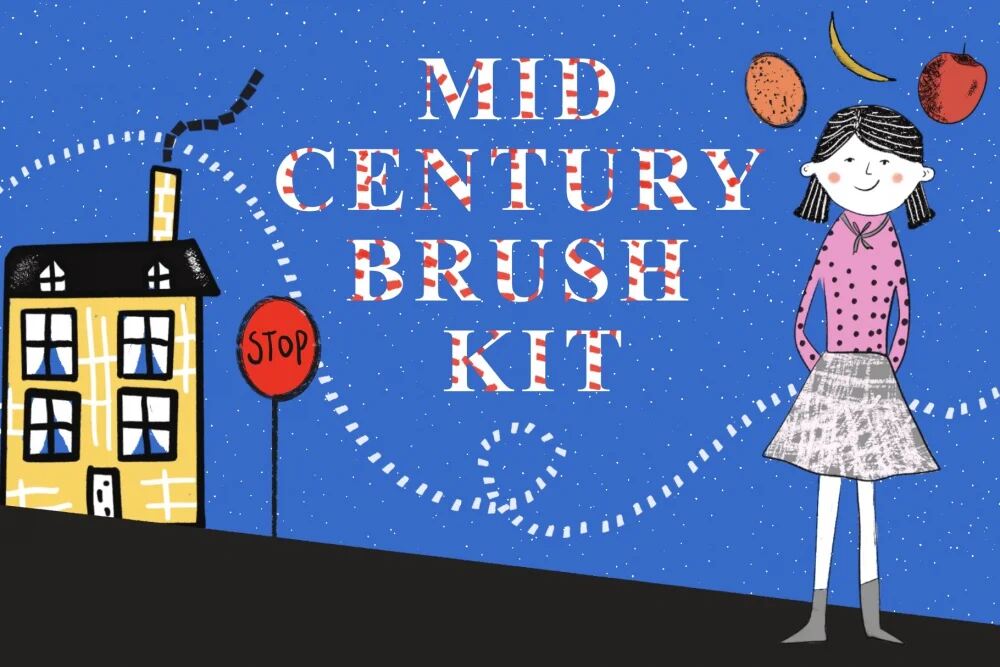 This set includes everything to make retro illustrations and even add some modern twists. Ink brushes, texture brushes, pattern brushes, sketchers and more.
Vintage Magicka Procreate Brushes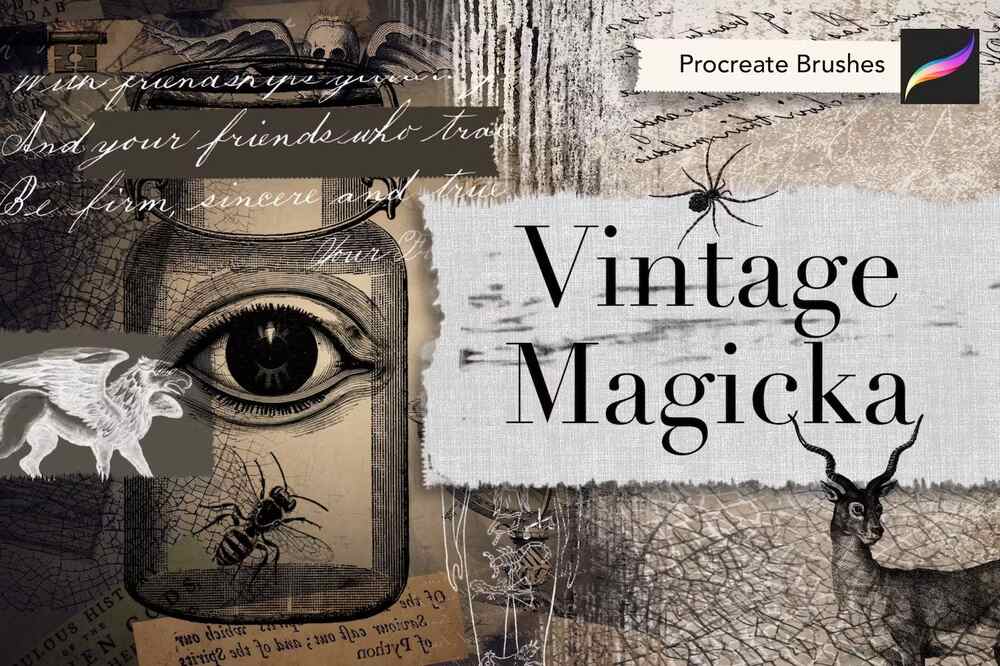 A spooky, atmospheric collection of procreate brushes. Includes 32 vintage stamp illustrations, as well as various textural brushes, calligraphy script fragments, grunge brushes, tape, and ink brushes.
Vintage Edge Stamp Brushes for Procreate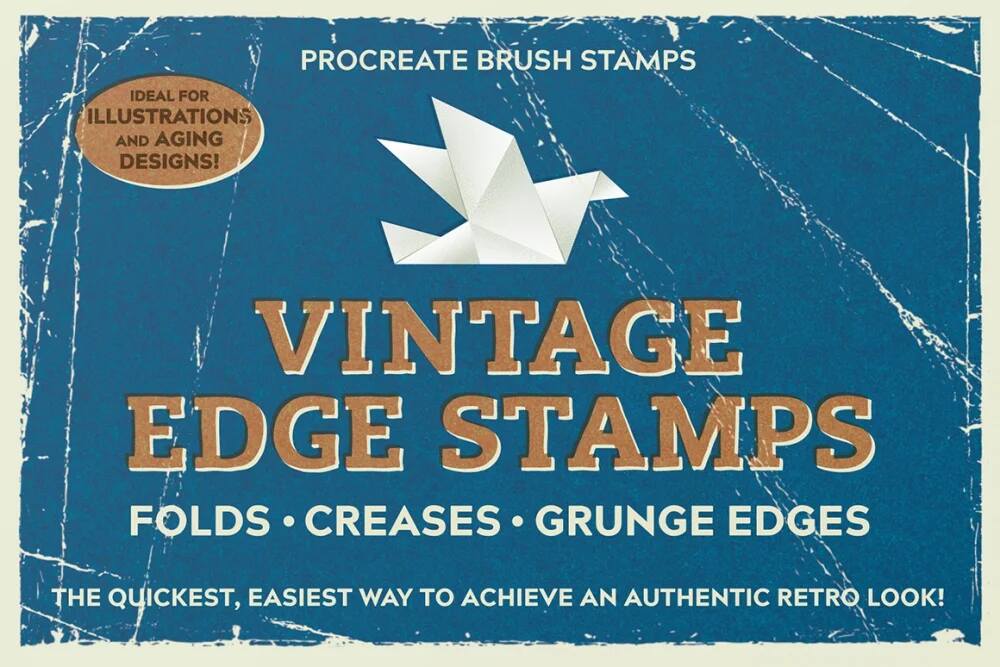 Instantly age your Procreate designs and illustrations with these fold, crease and grunge edge stamp brushes.
Vintage Comics – Line Procreate Brushes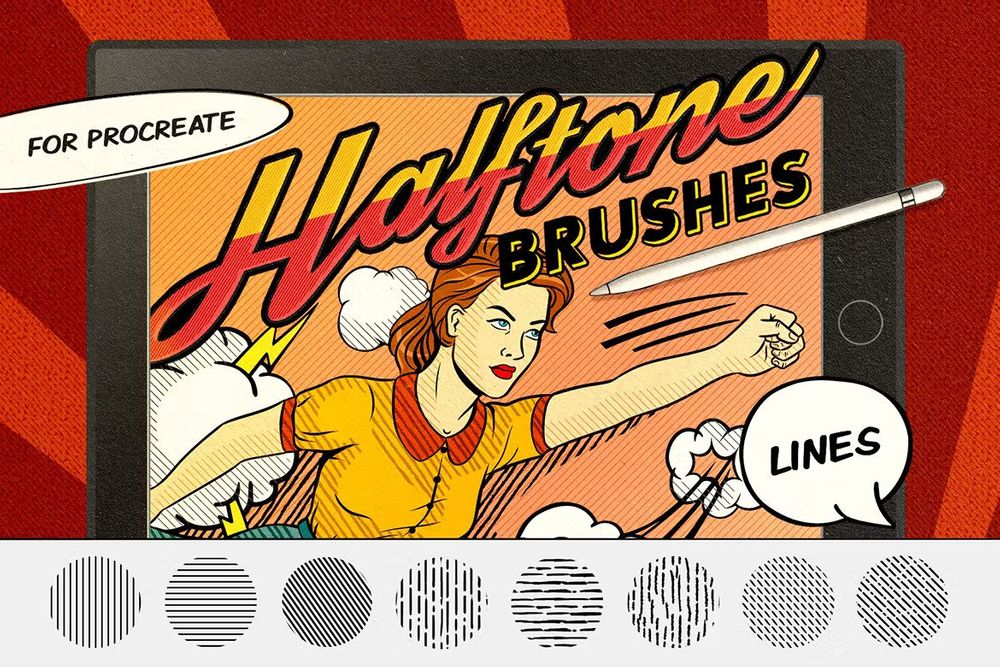 21 pattern brushes with different-looking lines contain tons of illustration possibilities in them. There are also 4 worn paper sheets with grunge texture you can use to keep up with the vintage comic book style.
Free Comics Grunge Brushes for Procreate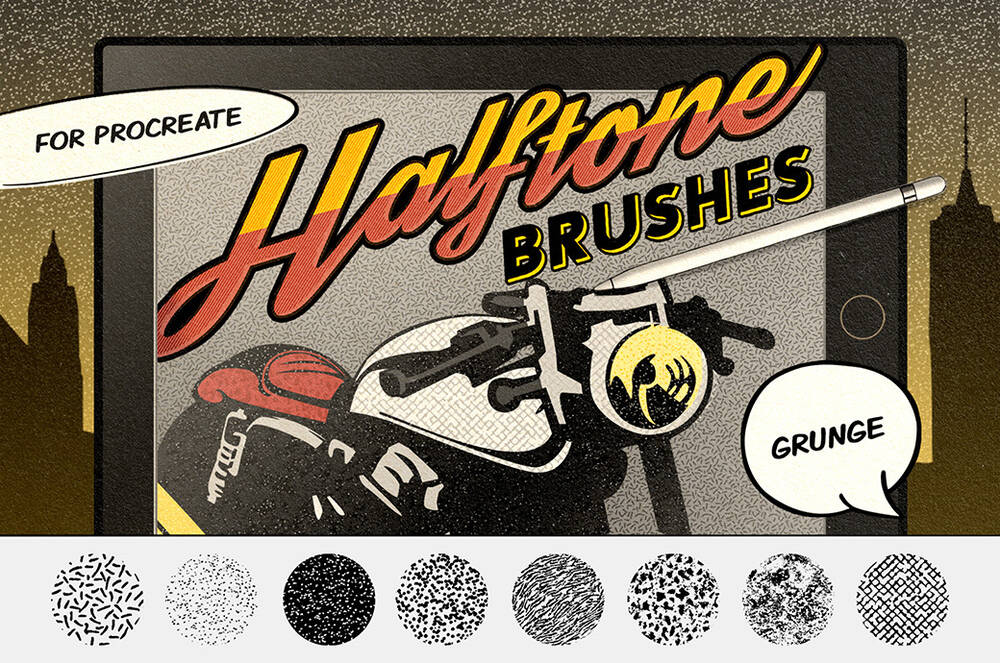 These 12 grunge halftone brushes for iPad come with 4 worn paper textures with grunge texture you can use to keep up with the vintage comic book style.
Free Procreate Grain Brushes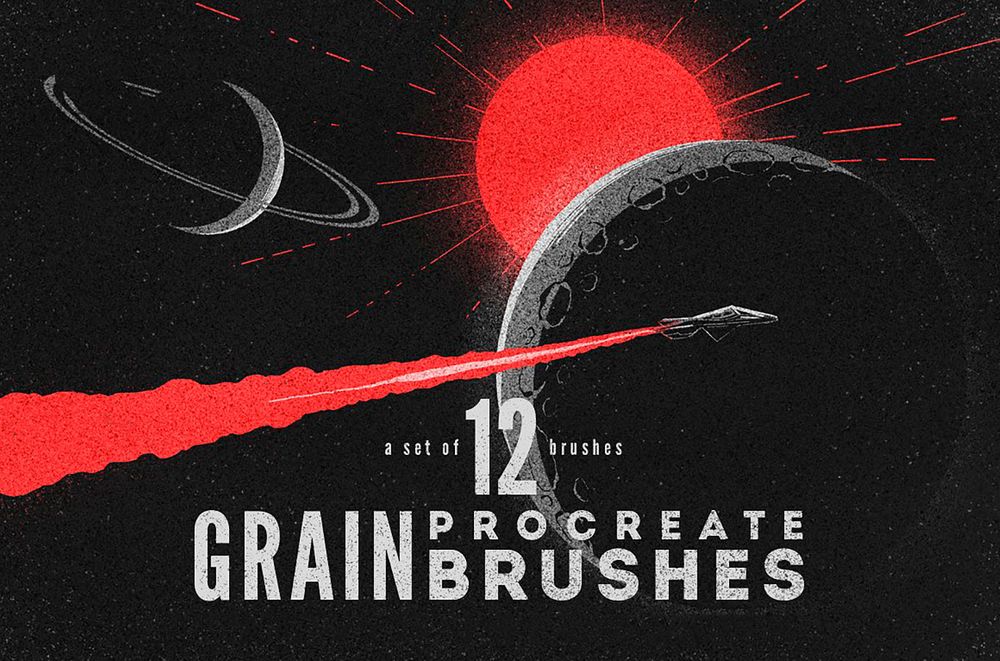 12 gorgeously-looking brushes for Procreate, the most advanced painting design app for iPad you must check out someday.
Free Texture Procreate Brushes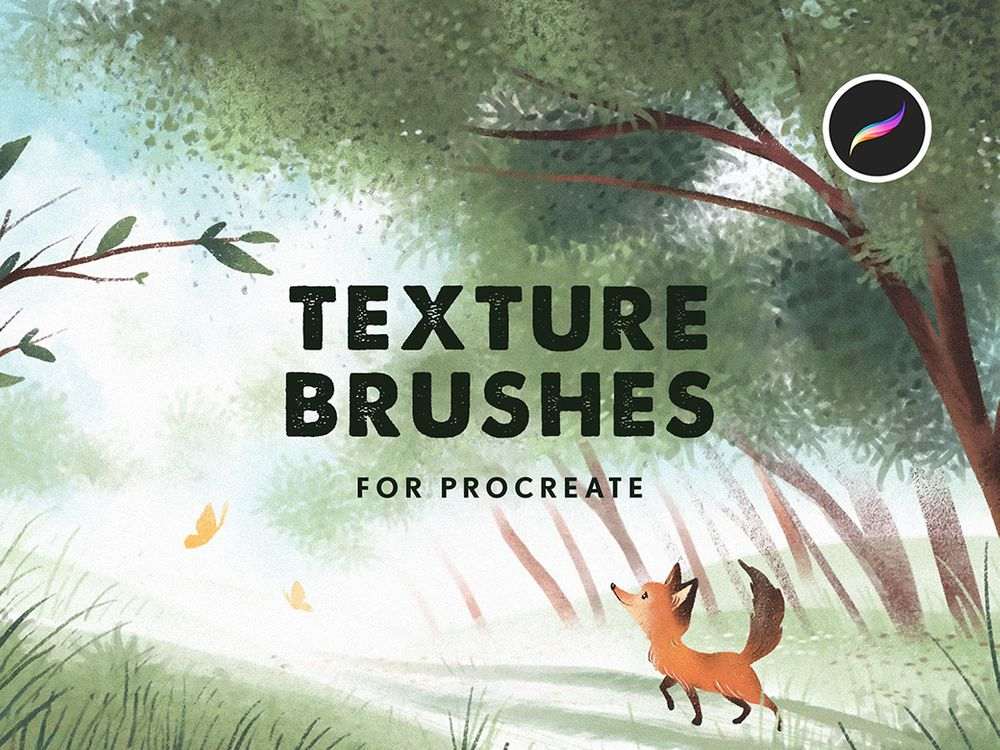 The package consists of 12 free Procreate brushes to make fabulous illustrations with tangible texture. Perfect for children's book illustrations, character design or cute and stylish landscapes.
Free Textile Factory Procreate Brushes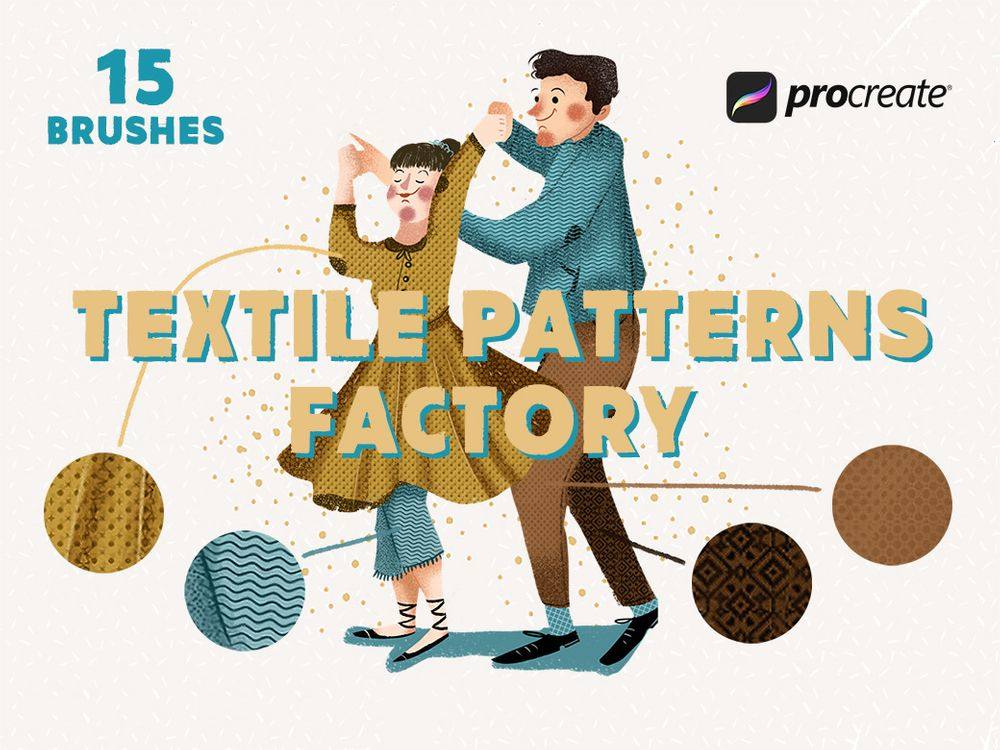 15 free Procreate brushes in total are here to turn any idea into a fresh concept. Perfect for creating illustrations, logo designs, printouts, commercials, banners and etc.
Vintage Soul Procreate Brushes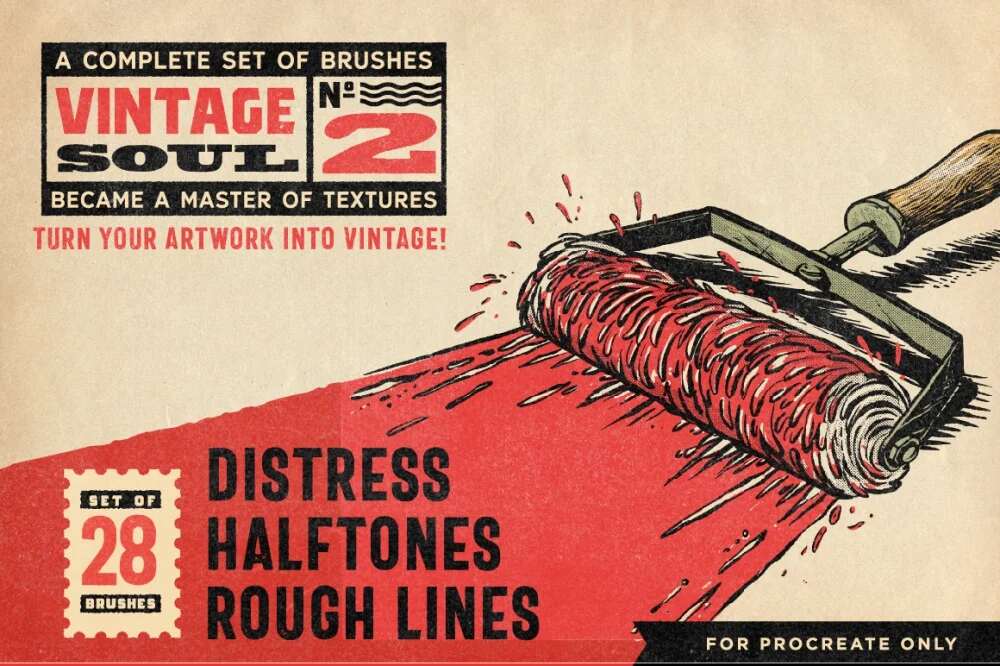 These 28 Procreate brushes were developed to simulate the vintage style from the 60s to 80s, which can be used to posters, logos, letterings, illustrations and anything you want.
Vintage Texture Brushes for Procreate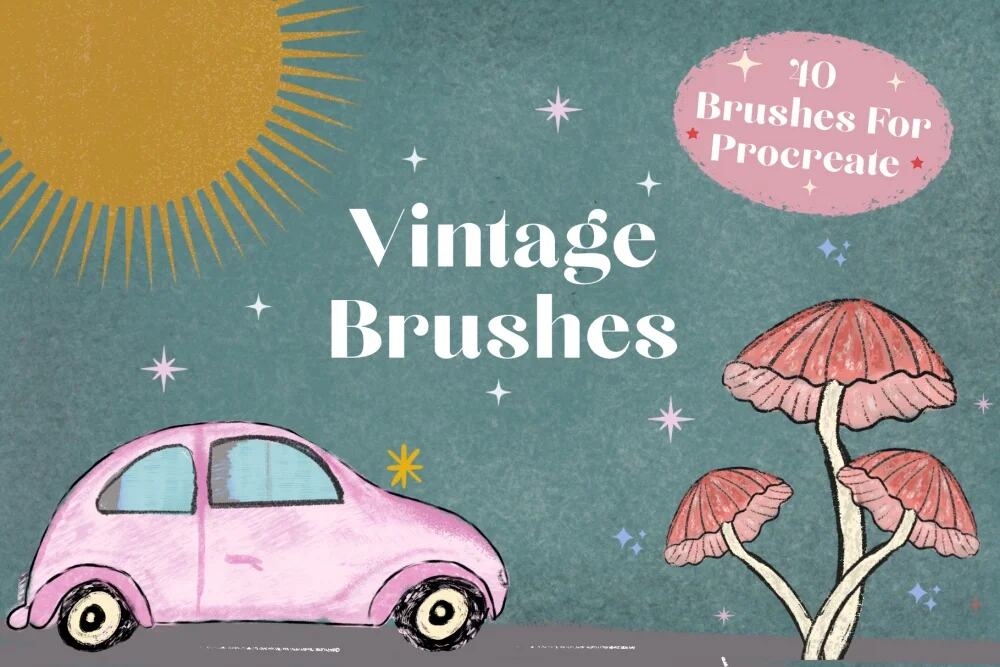 Featuring 30 Procreate brushes and 10 stamps to inspire that retro feel. The set also includes pattern brushes which fit perfectly with the fabulously vintage style.
Rolled Ink Brushes for Procreate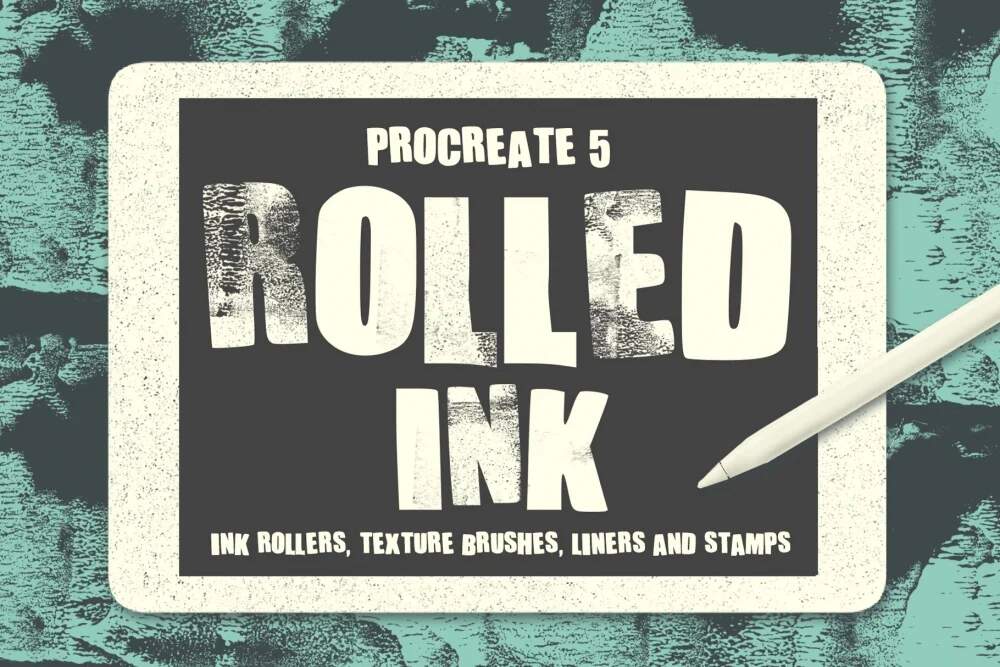 Rolled ink looks especially cool on vintage themed art and design but it has many uses in drawing and illustrations. Great for retro/grungy vibes and adding texture to your lettering.
Grain Procreate Brushes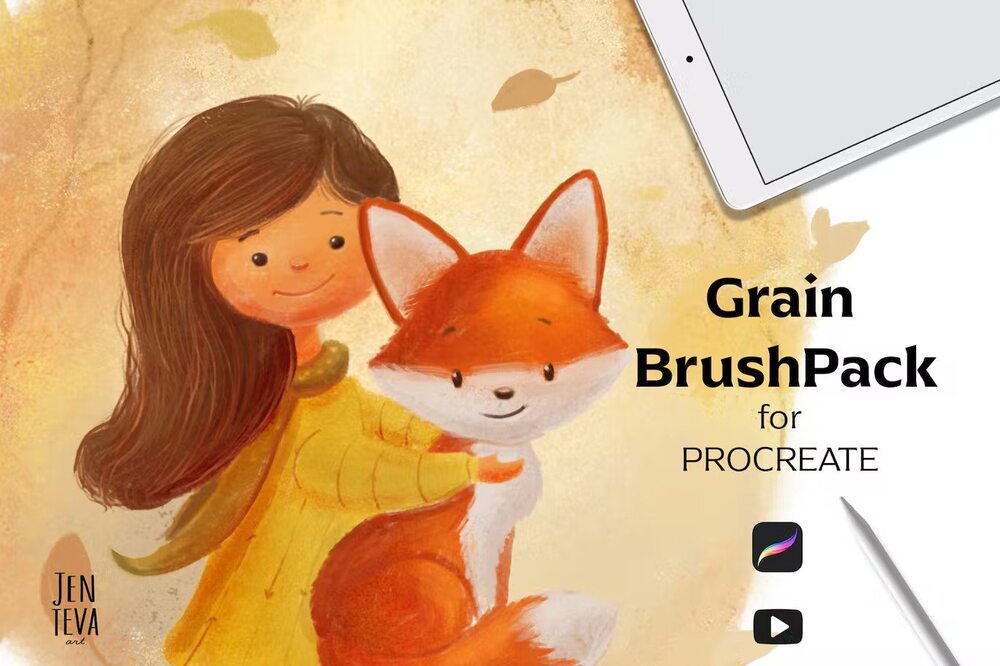 Brushes are created using textures and strokes in high resolution. They are perfect for drawing any illustrations, especially children's books.
Tattoo Art Brushes for Procreate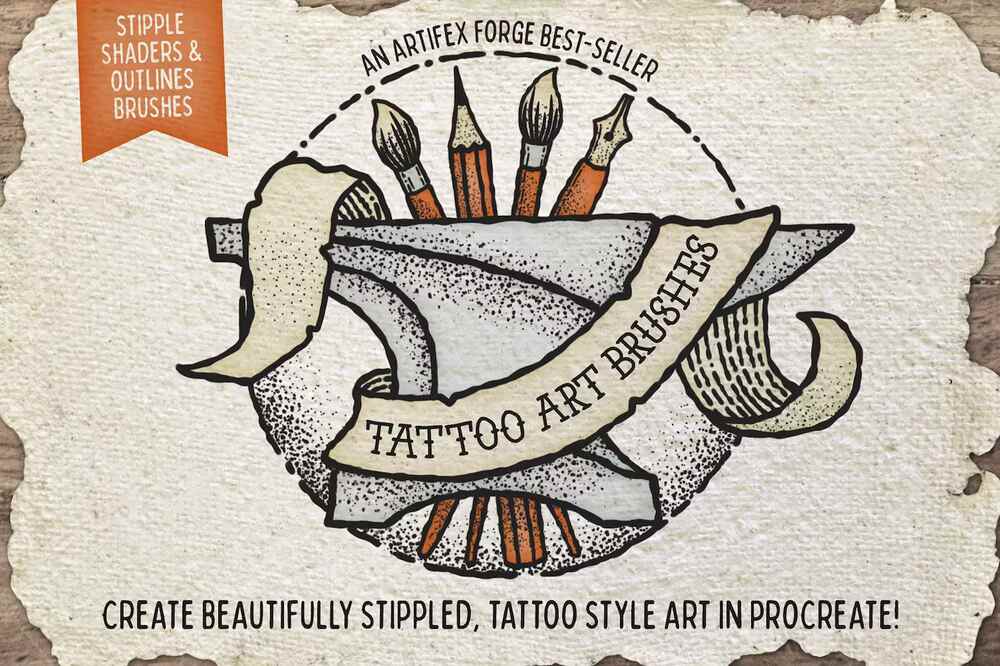 The pack features a variety of stipple brushes, purpose built, time-saving, gradient shaders, plus ink outline brushes. These were sourced from real hand-drawn material and created by an experienced professional illustrator.
Inky Retro Procreate Pattern Brushes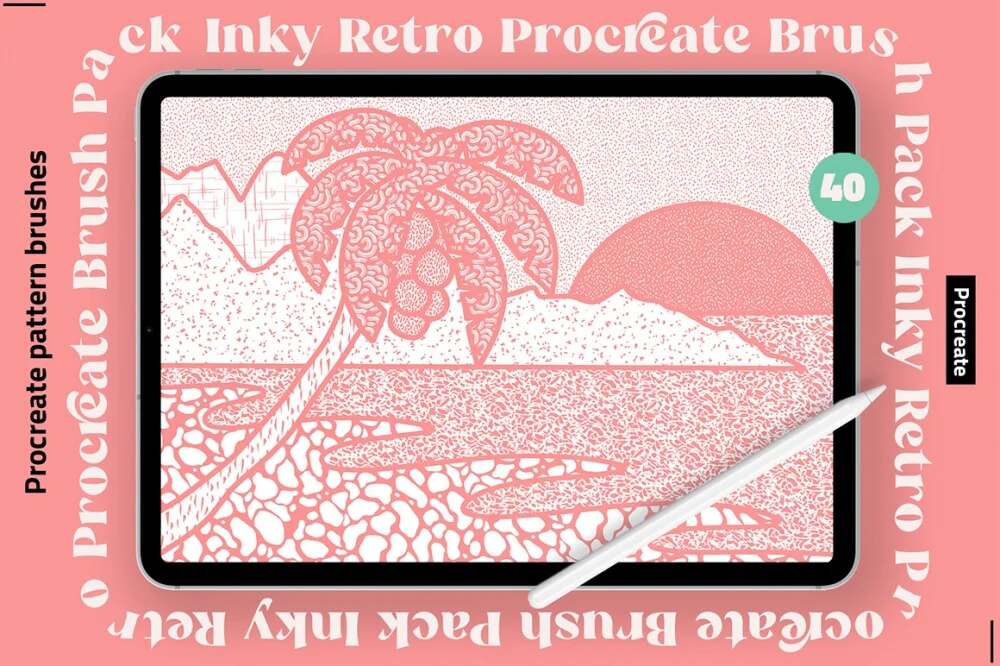 This quick & simple pack includes 40 pattern brushes for Procreate (if you are looking for a vector version instead or PNGs, you will find it this shop!).