Welcome to the post of gorgeous Photoshop brushes every creative designer must have in their job portfolio. No longer search is needed, find best brushes in our handpicked collection.
Brushes are one of the most useful features in Photoshop that can help you create amazing new effects, design unique backgrounds, craft creative portrait designs, and much more. With the right set of brushes, you can turn your ordinary designs into original works of art. Enjoy the power of Photoshop and brushes!

You may also like:
Shader Brushes for Photoshop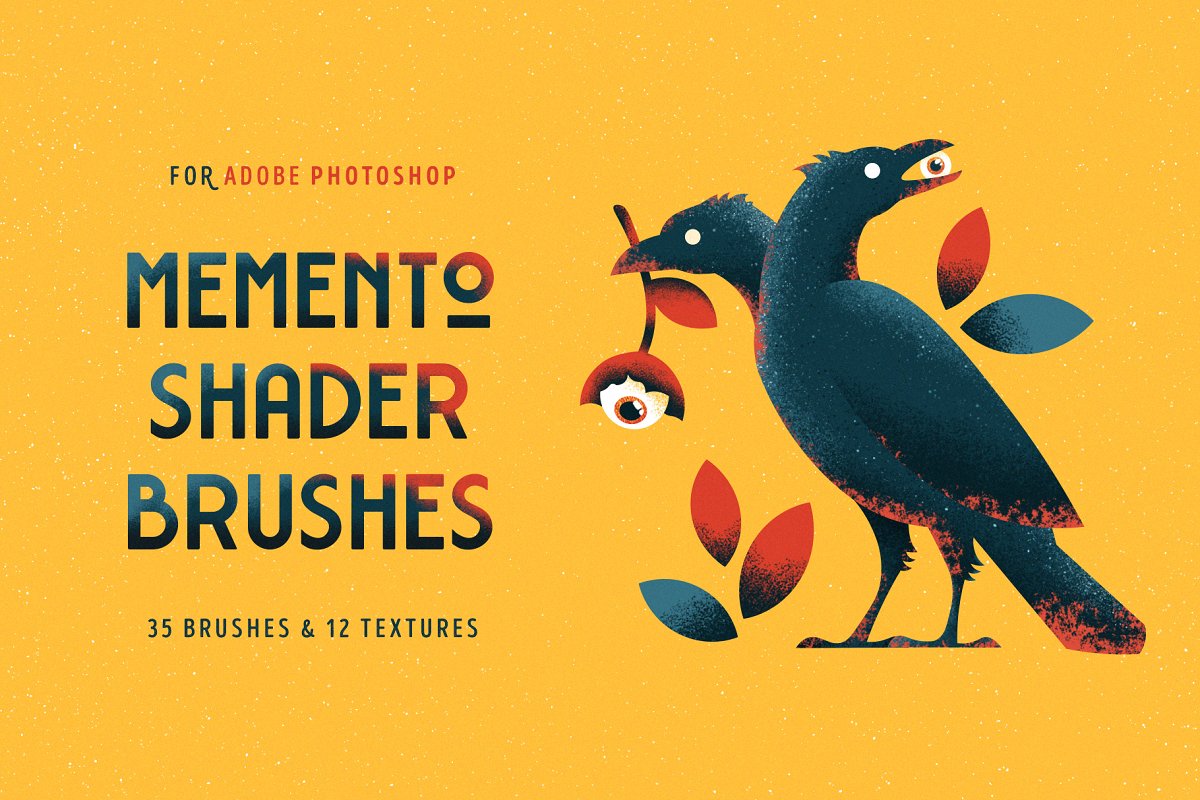 Use a single one out of the 35 Photoshop brushes, so why not combine them all for the better look? Rough hatching in the corners or noisy shades, smoky pressure or sharp edges – vast design choices in one single collection.
27 Free Photoshop Stroke Brushes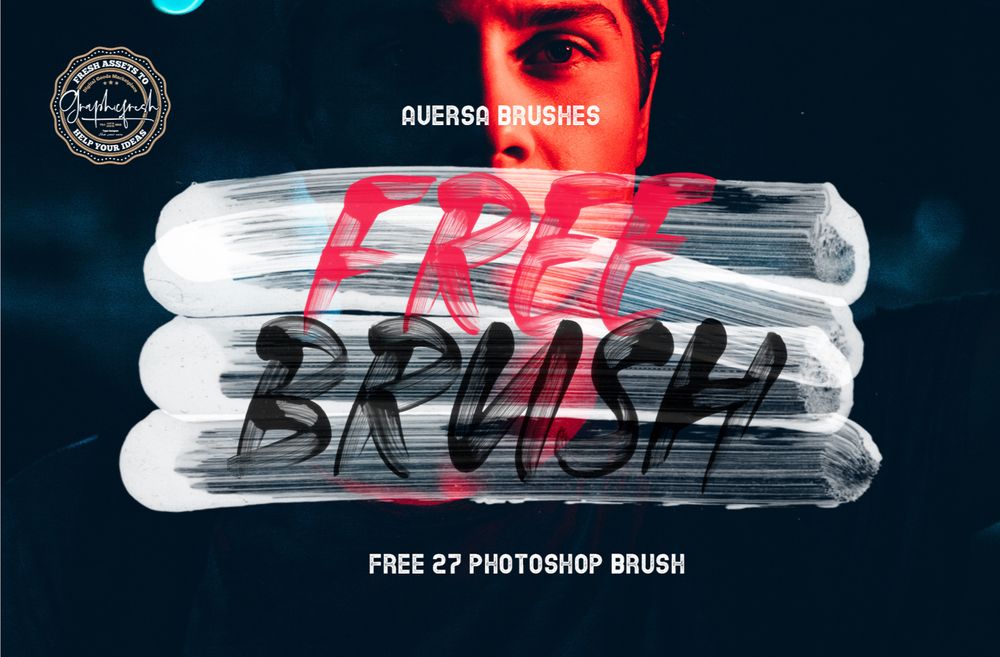 A 27 free Photoshop brush strokes so great a hand drawn sans serif brush font that features amazing authentic texture.
13 Free Photoshop Smoke Brushes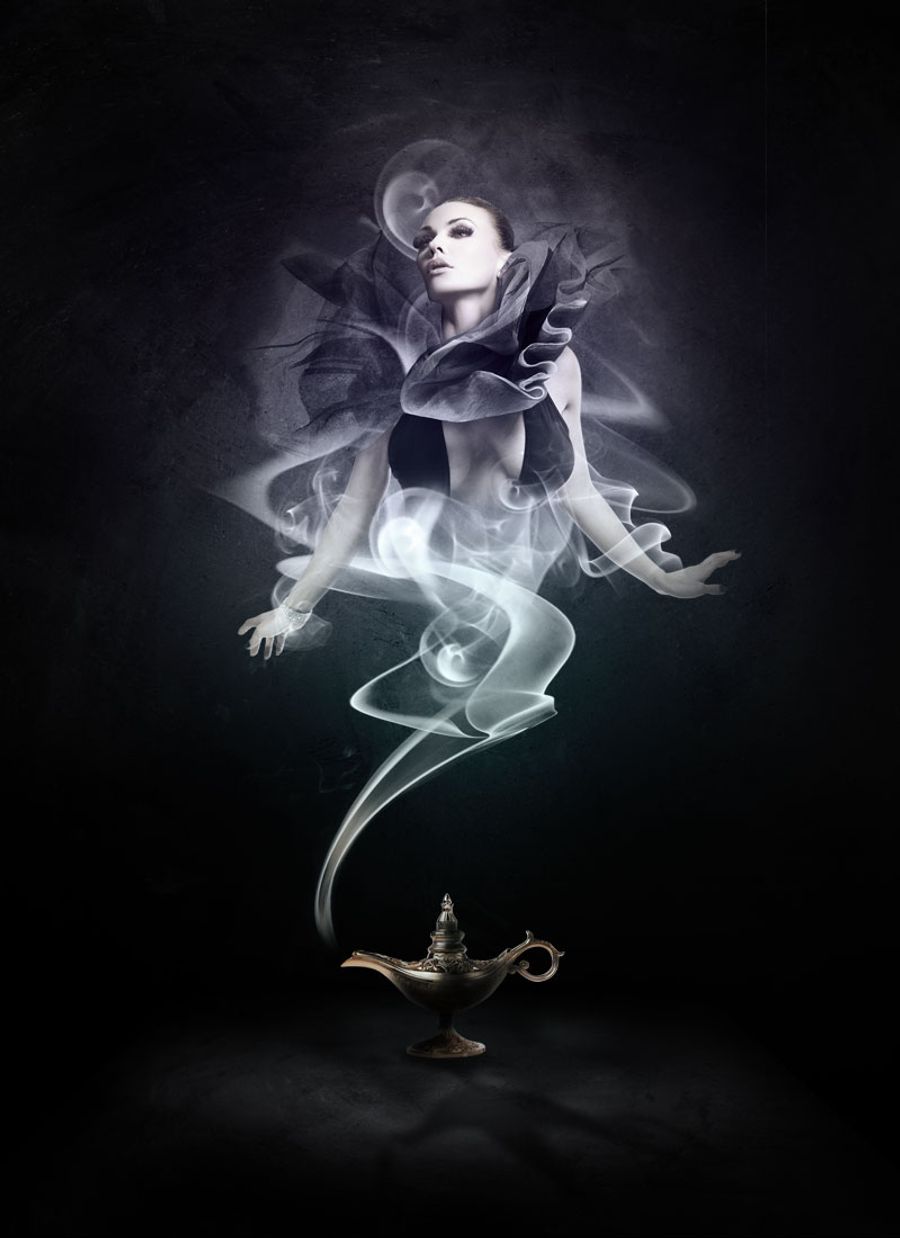 This pack contains 13 high quality Photoshop smoke brushes perfect for your next design project.
Free Hi-Res Smoke Photoshop Brushes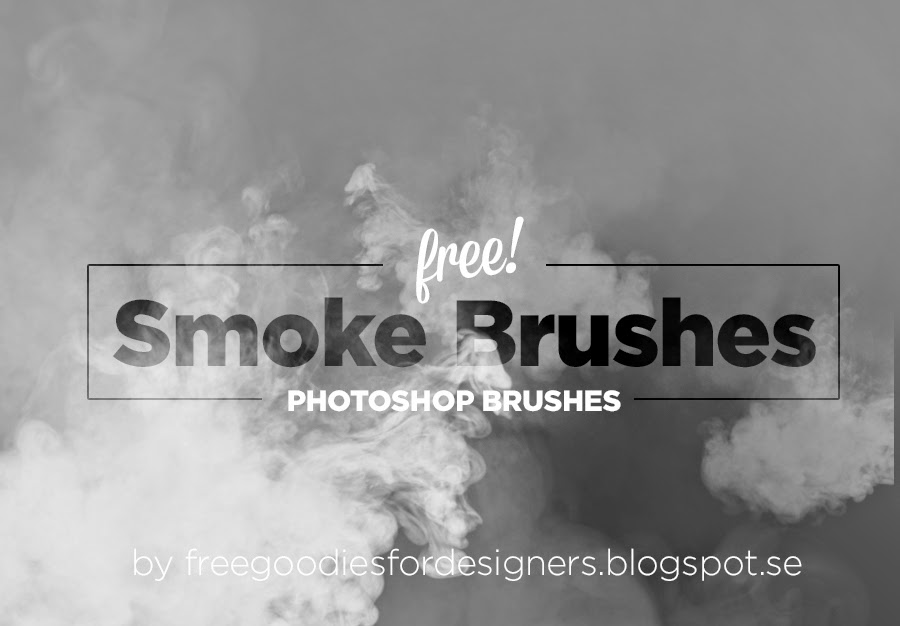 Give to your art work an awesome smoke design with these cool Photoshop smoke brushes.
Free Lightening Photoshop Brushes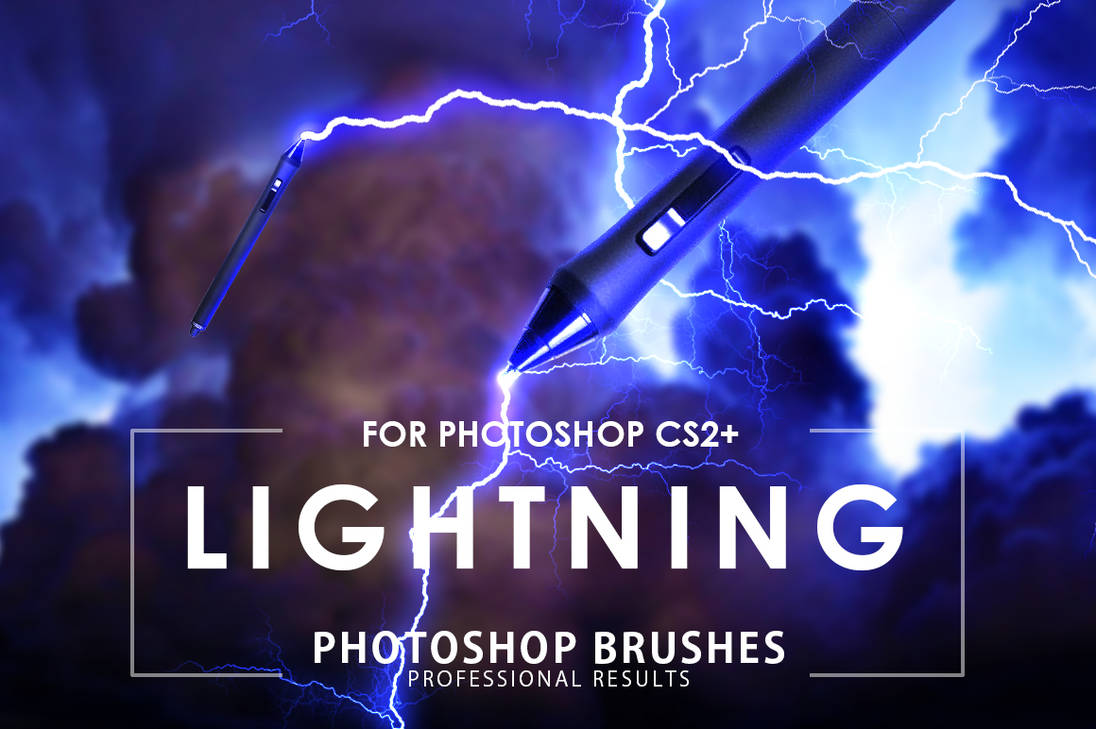 Lightning Photoshop brushes pack contains 50 high quality sky lightning strike and lightning bolt brushes, thunderstorm effects.
Free Radiate Brush Set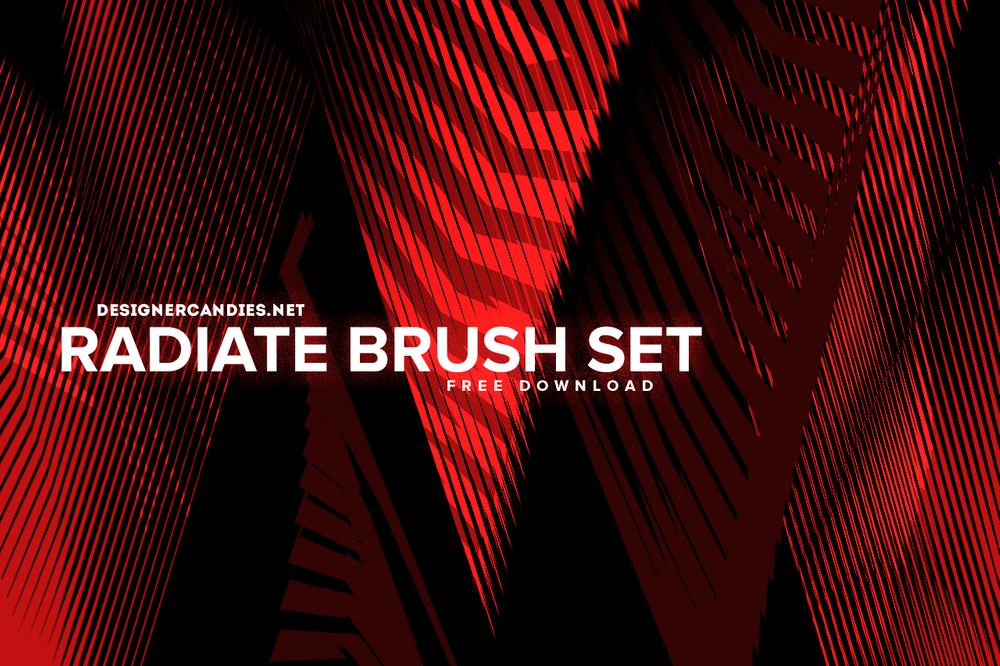 This brush set includes 12 unique and abstract techno style brushes. Great for album artwork, abstract backgrounds and decorating tech style design projects.
Free Emoji Brushes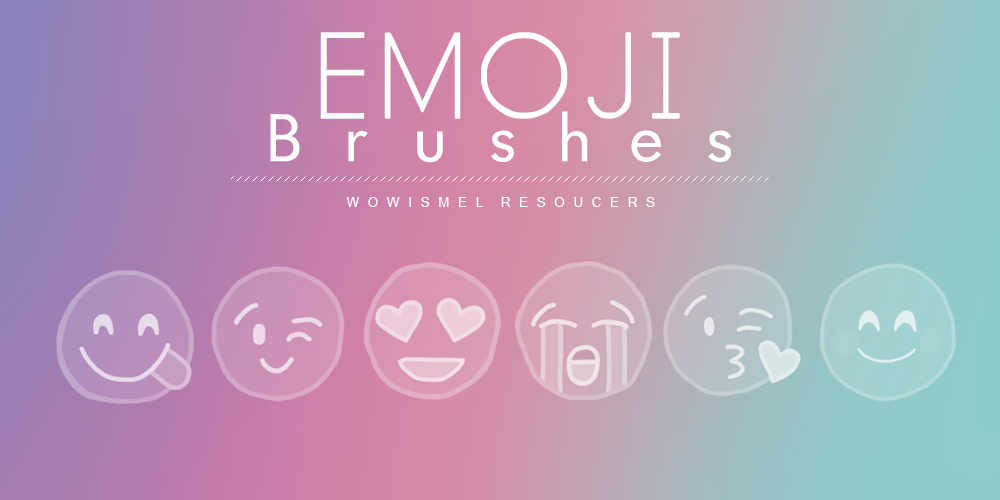 Add to your amazing design an emotion with this cool emoji Photoshop brushes.
Coffee Stain Photoshop Brushes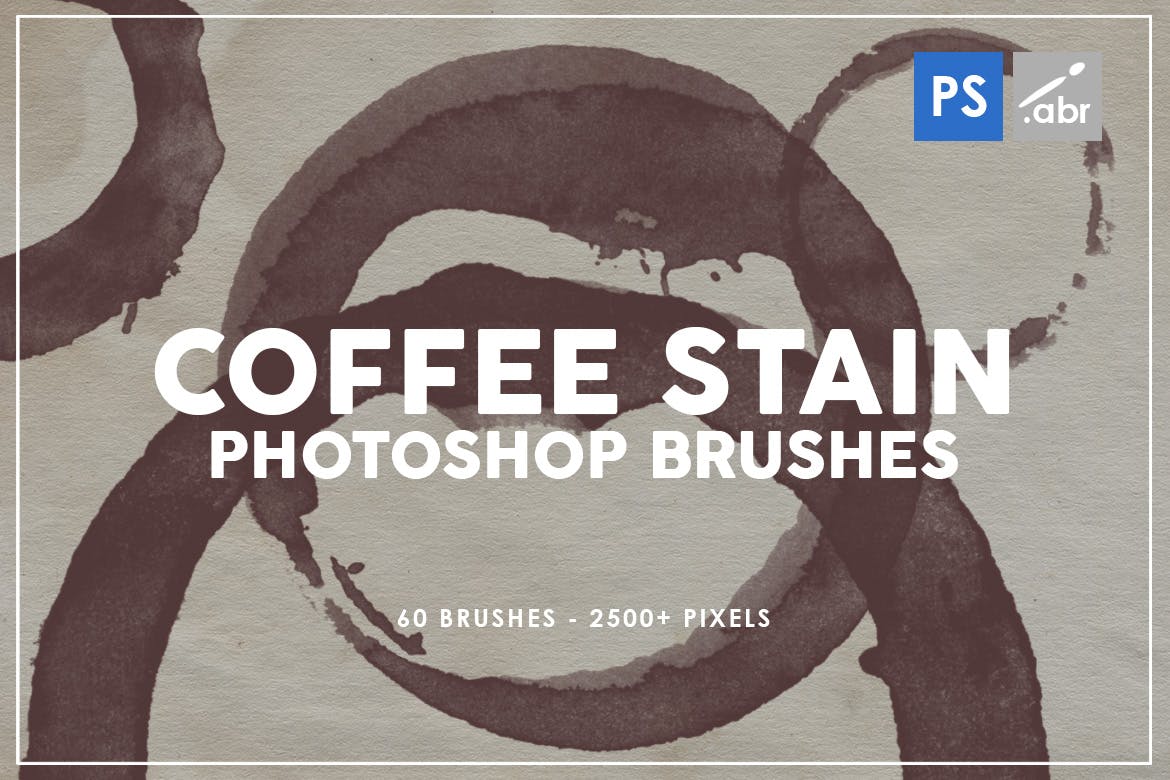 Pack contains 60 high quality coffee stain photoshop brushes. Add decorative elements to your project, art, photo, illustration, flyer in seconds.
Network Turbulence Photoshop Brushes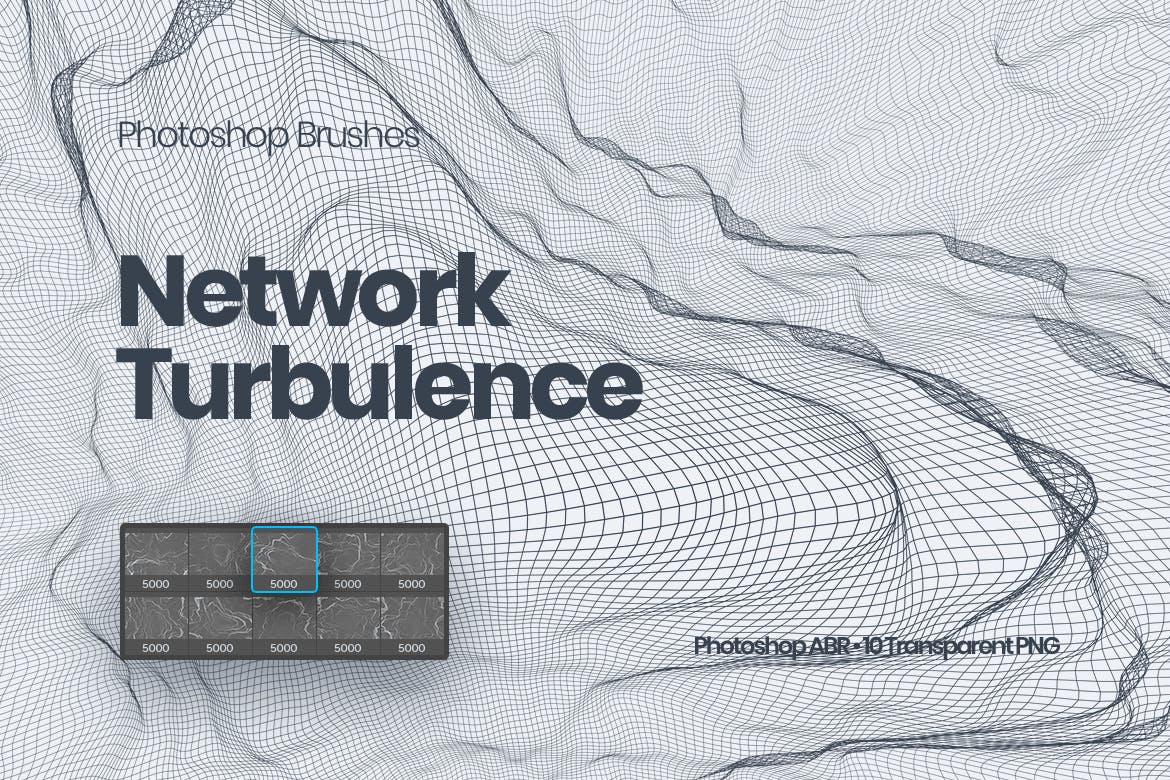 There are 10 high resolution abstract network turbulence brushes for Adobe Photoshop.
Clarity Modern Photoshop Brushes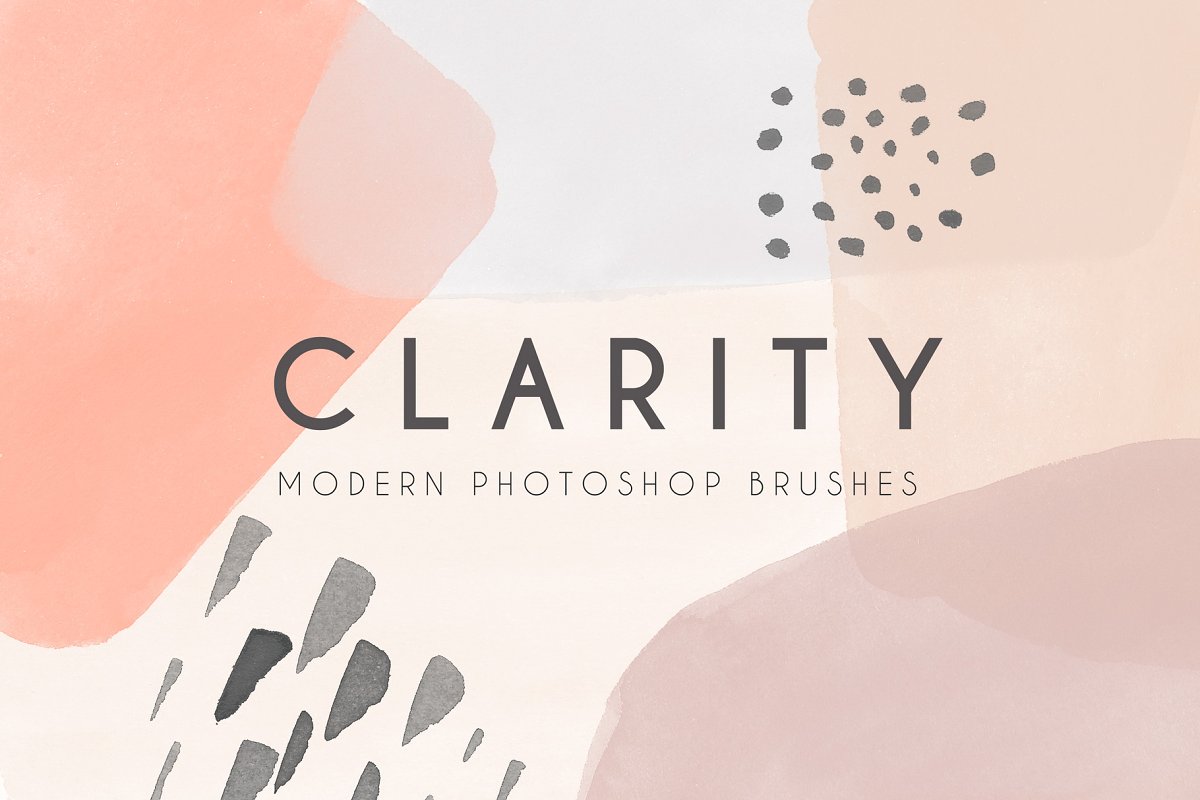 This is a set of bold watercolor smears and abstract structures. Each brush has an authentic watercolor texture and small hand-painted imperfections. You can easily change the size, color, blending mode and rotation of brushes.
30 Cloud Photoshop Brushes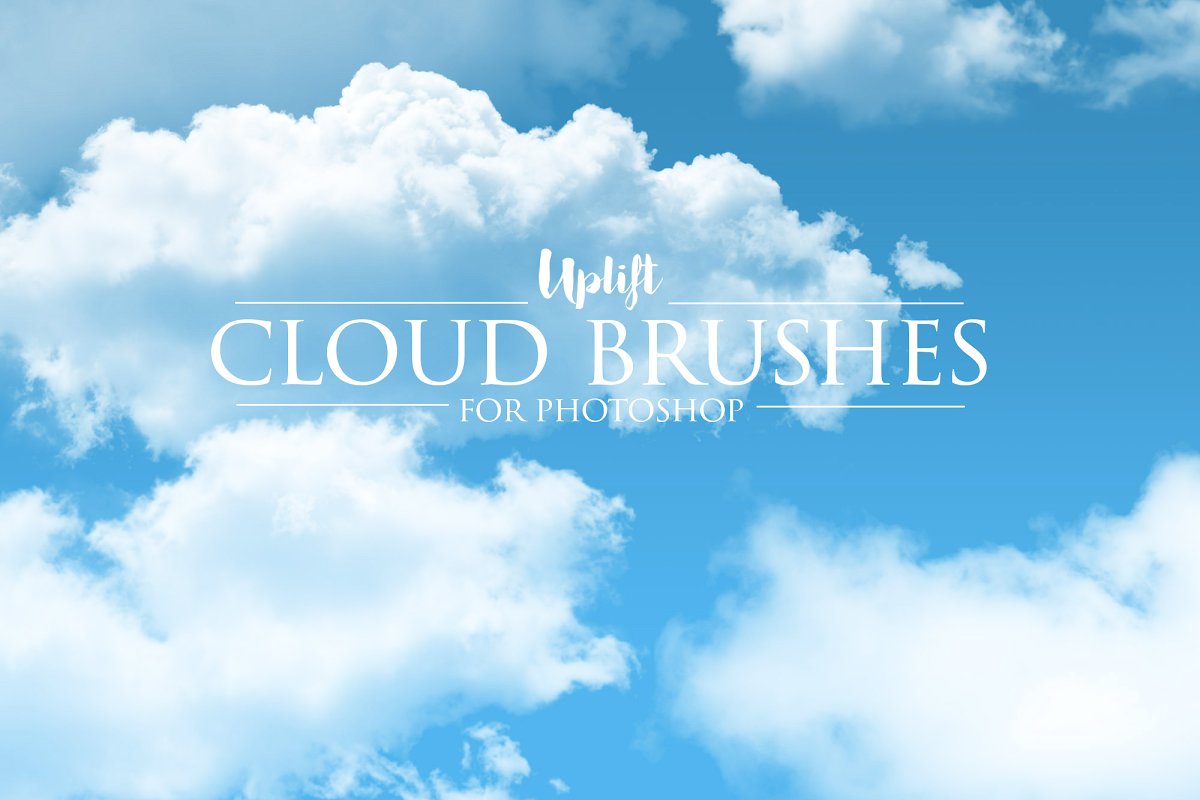 Instantly add your choice of 30 ultra-realistic clouds to your images with 1 click of a Photoshop brush. All brushes are made from photos of actual clouds, so they're as realistic as you can get.
Grain Shader Brush Set for Photoshop
Adding everything from bold, grungy shading and drop shadows to subtle speckle accents and finely detailed grain overlays.
Realistic Photoshop Chalk Brushes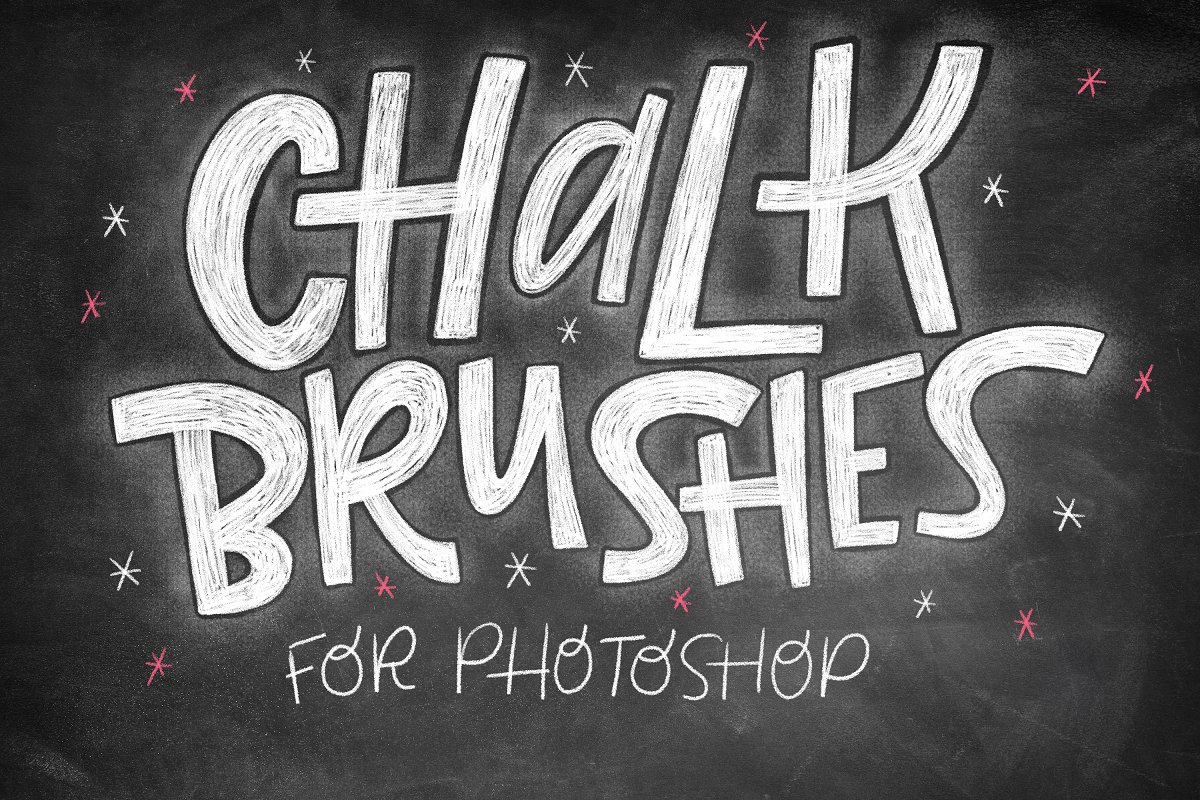 Create hand lettered chalk illustrations with these cool brushes for photoshop in some minutes.
150 Weather Photoshop Brushes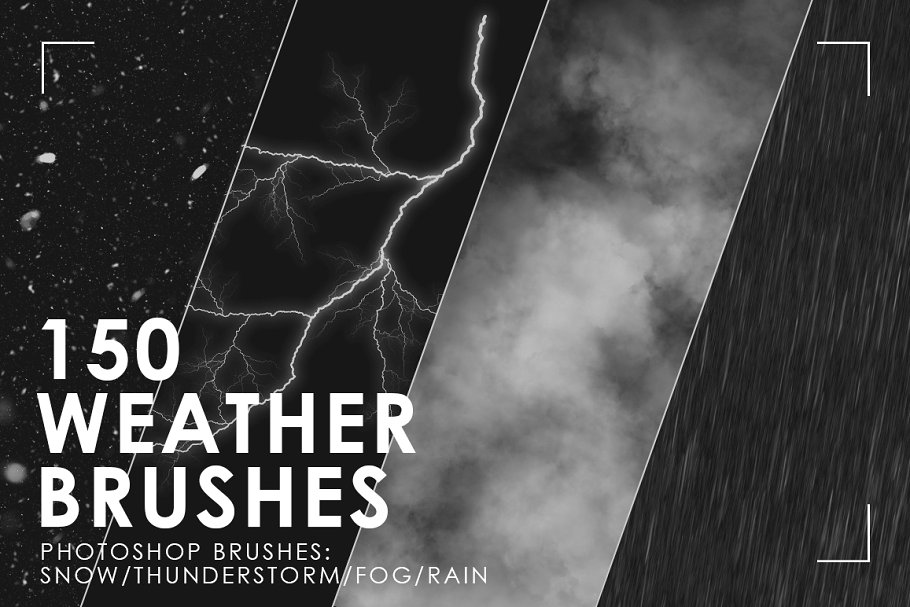 Give your work unique beautiful view. Brushes are perfect for decorating and complementing photos and artworks. They are high resolution and therefore suitable for both web and print projects.
Subtlecraft – Textures and Brushes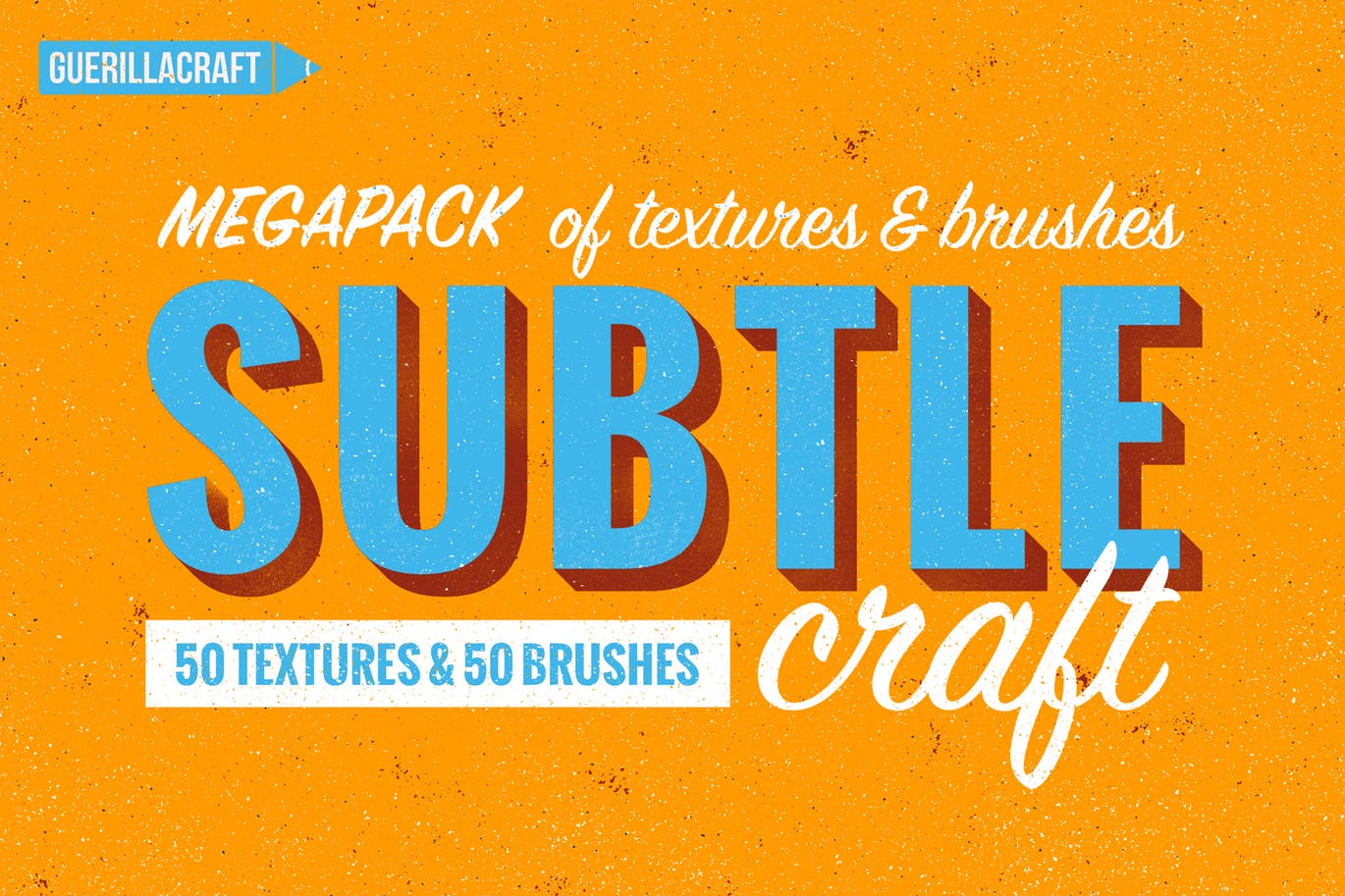 For finishing touches, you have a collection of 50 Photoshop brushes – from 350 to 1400 PX. Just add texture and make some corrections with brushes and that's it.
Dust Photoshop Brushes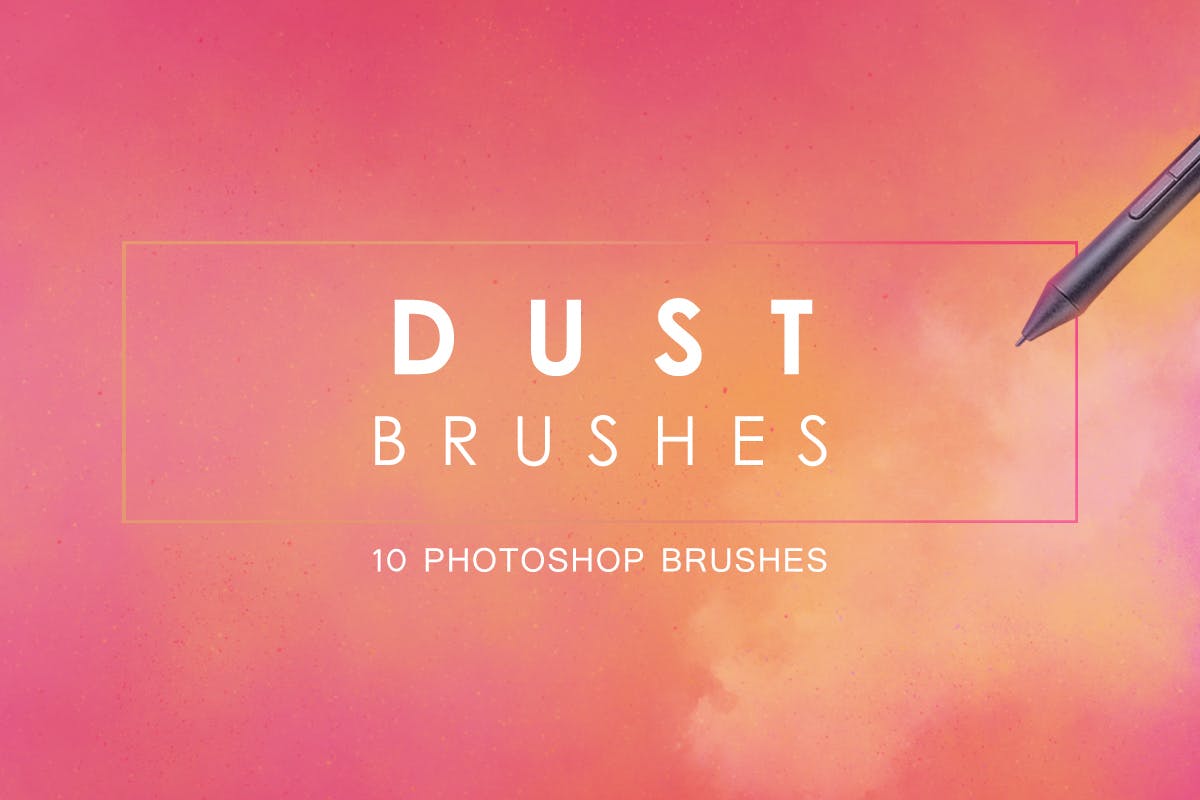 These Photoshop dust brushes are fully customizable, you can change any brush parameters as you like to achieve results that you need.
75 Rorschach Butterflies Photoshop Brushes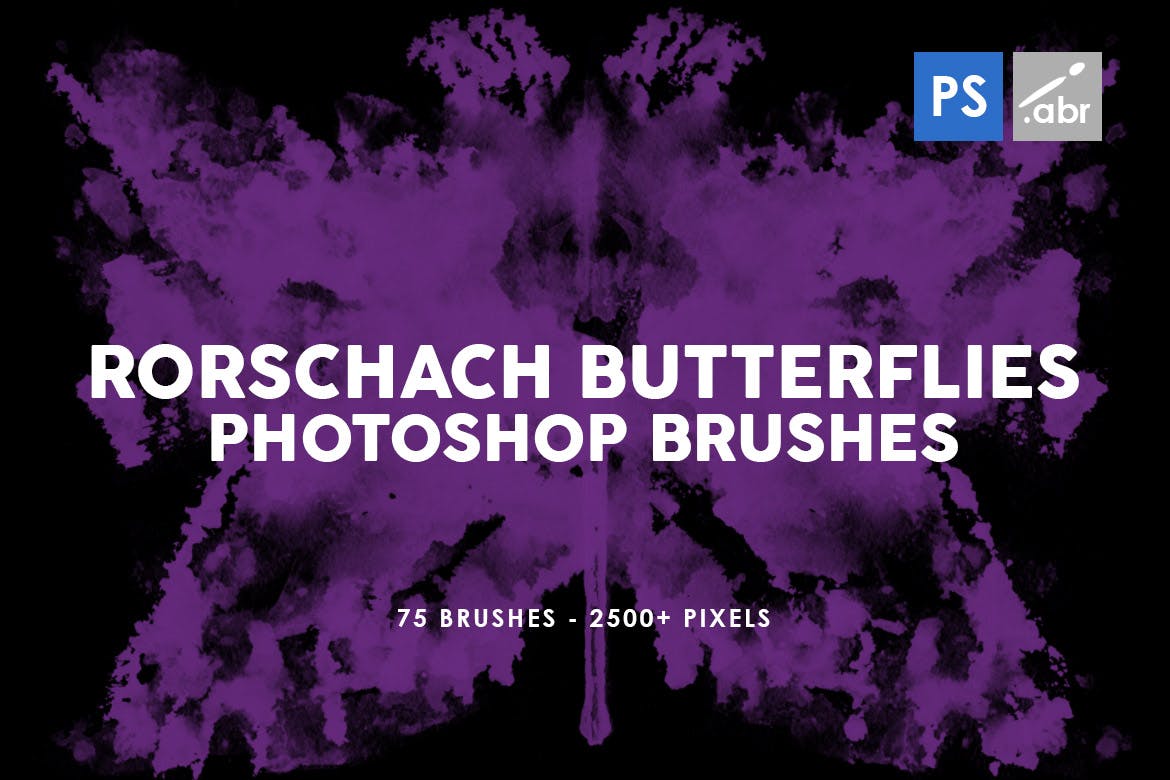 This brush textures are high resolution and could be a great addition to any project. Use them as a decorative element or background for cards, invitations, banners, templates, flyers, covers, posters, at print, web design, websites, apps, presentations, art, creating patterns, cases.
Geometrical Confusion Photoshop Brushes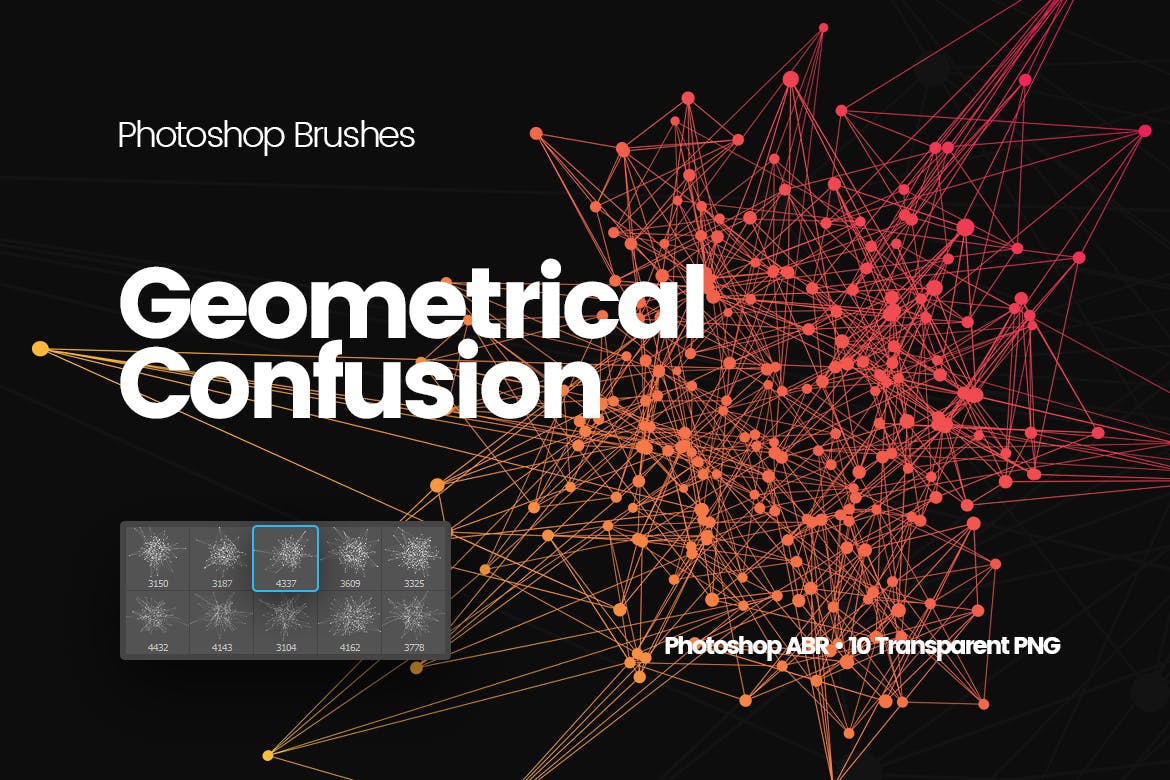 There are 10 high resolution abstract geometrical confusion shapes for Adobe Photoshop.
Organic Patterns – Photoshop Brushes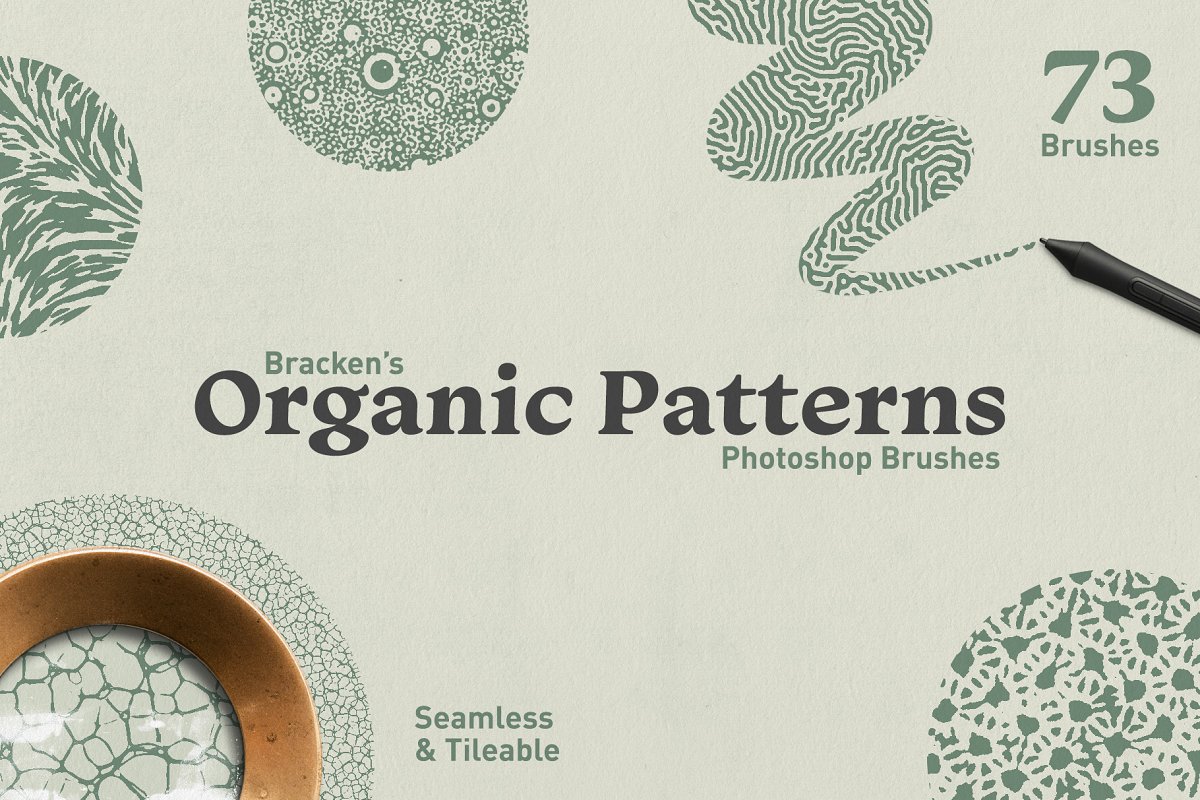 Completely seamless (and fast) these brushes can be applicable to all forms of design and can range from subtle and beautiful to bold and intriguing.
Abstract Brushes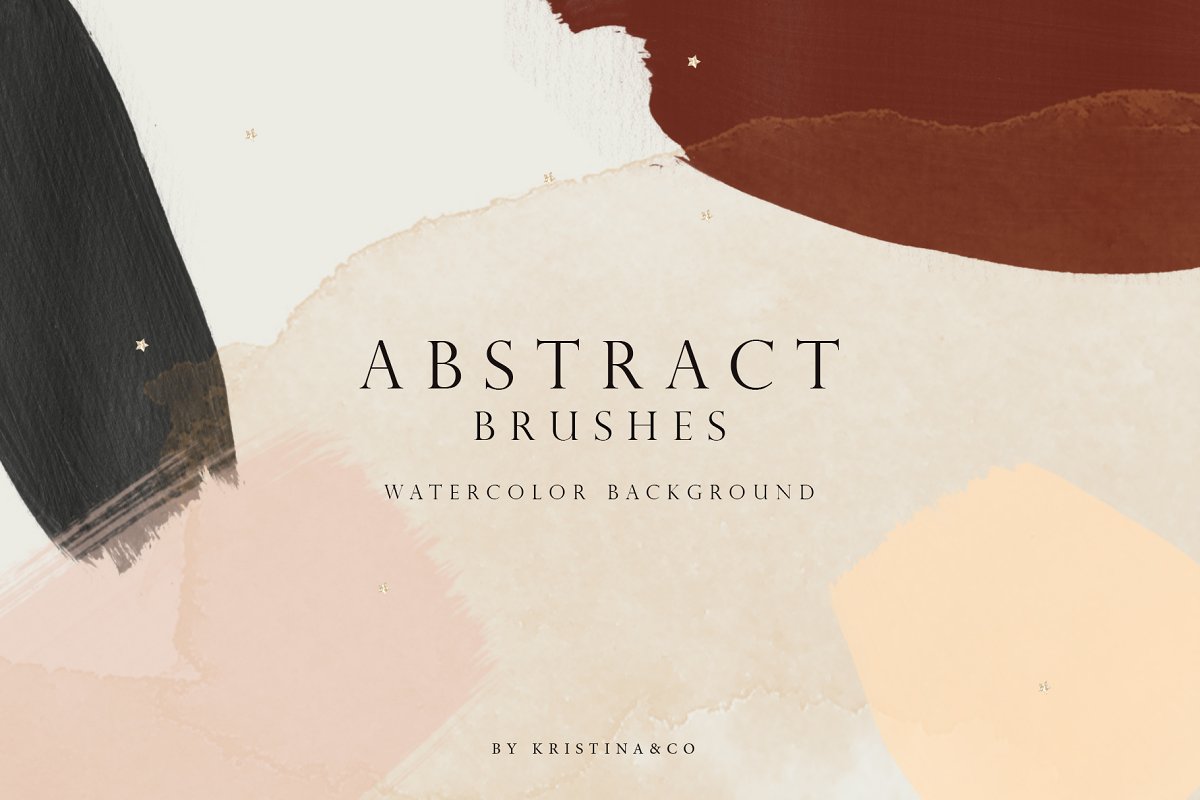 Abstract brushes are a product for those who like to create backgrounds, postcards, use brushes in stories, create beautiful lines, and pictures. The latest trend in design.
80 Watercolor Brushes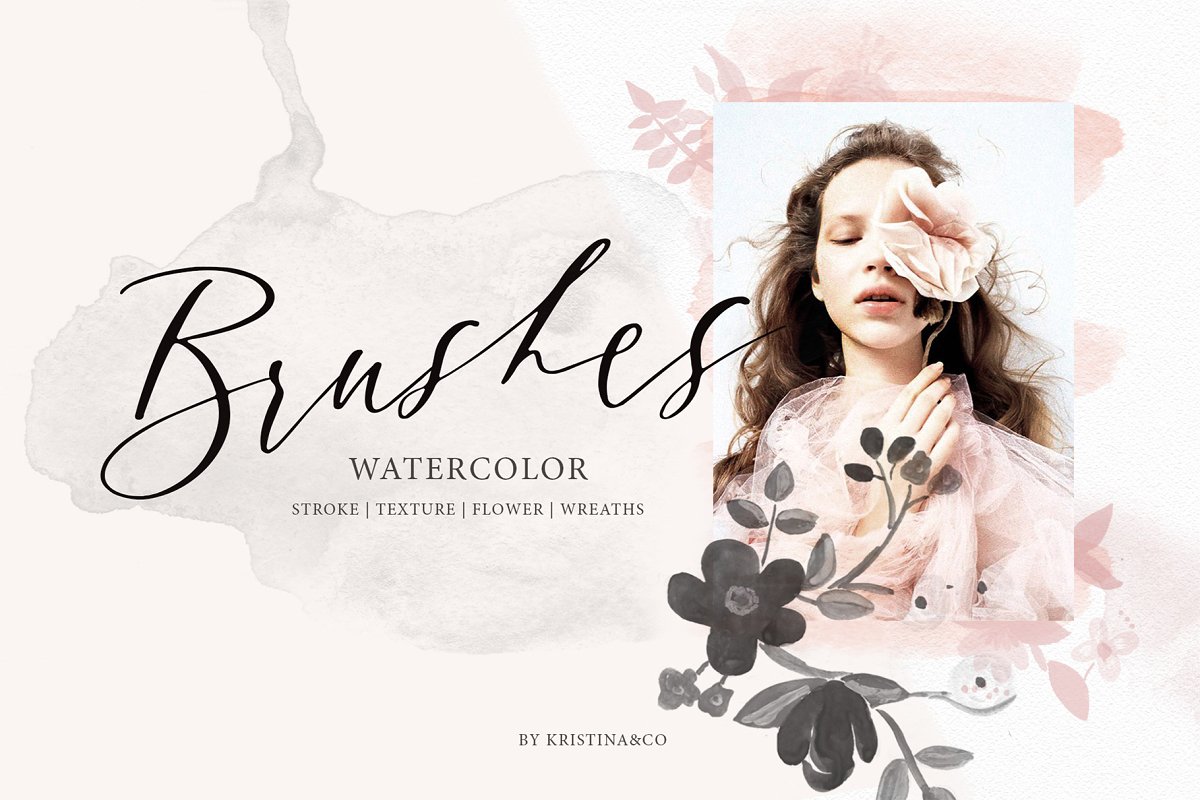 80 watercolor brushes for Photoshop – a gorgeous set for your inspiration, for create templates social networks, wedding invitation and brand.
Terrazzo – Modern Photoshop Brushes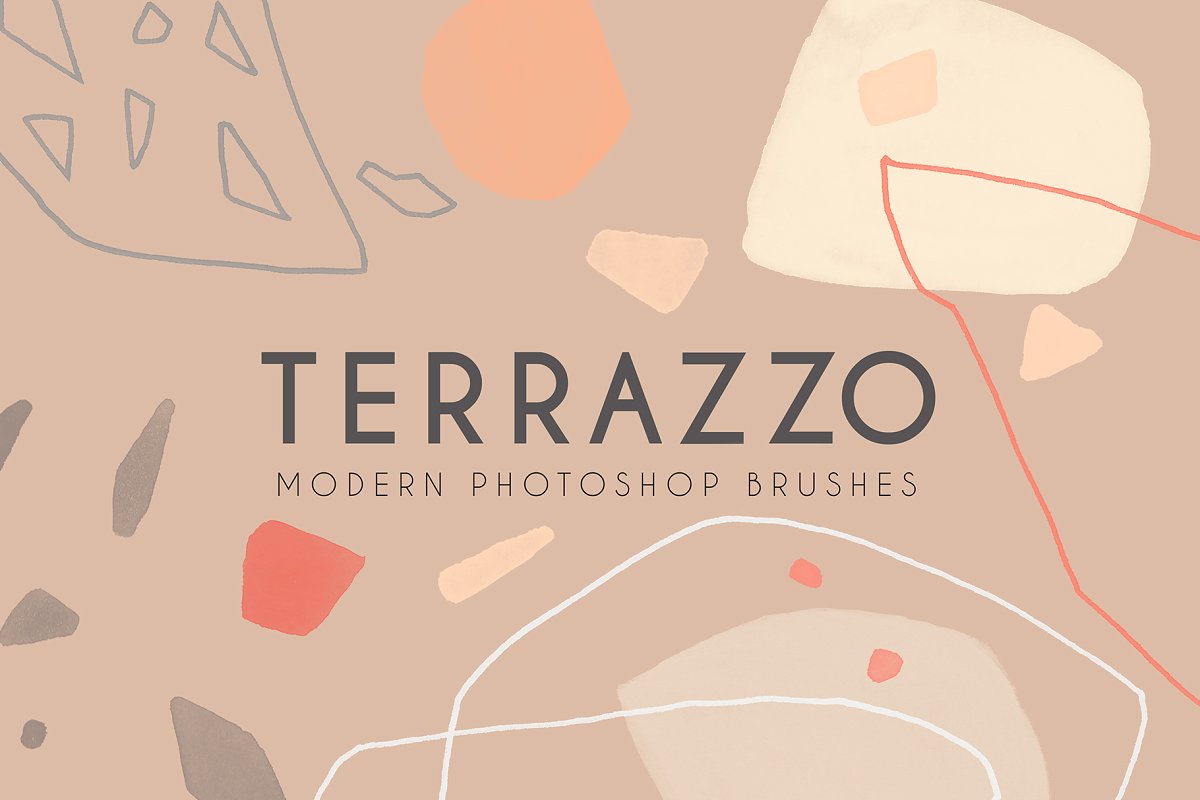 This is a set of watercolor smears in the shape of stones and linear structures. Each brush has an authentic watercolor texture and small hand-painted imperfections. You can easily change the size, color, blending mode and rotation of brushes.
214 Spray Photoshop Brushes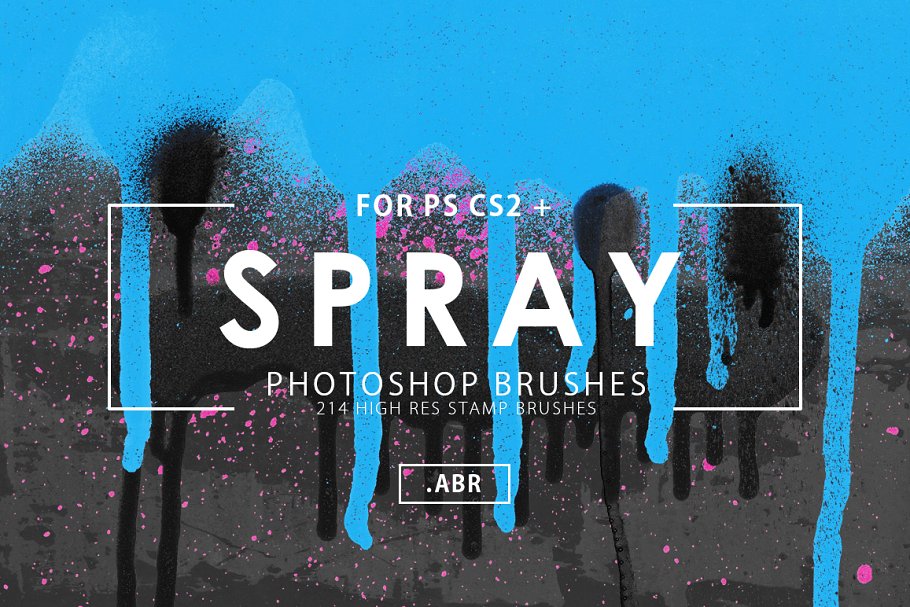 A huge pack of spray paint shapes and textures as Photoshop brushes. Painted by inks on paper. Then all of these papers were scanned, edited in photoshop and saved as high-resolution brushes.
Smoke & Fog Brushes for Photoshop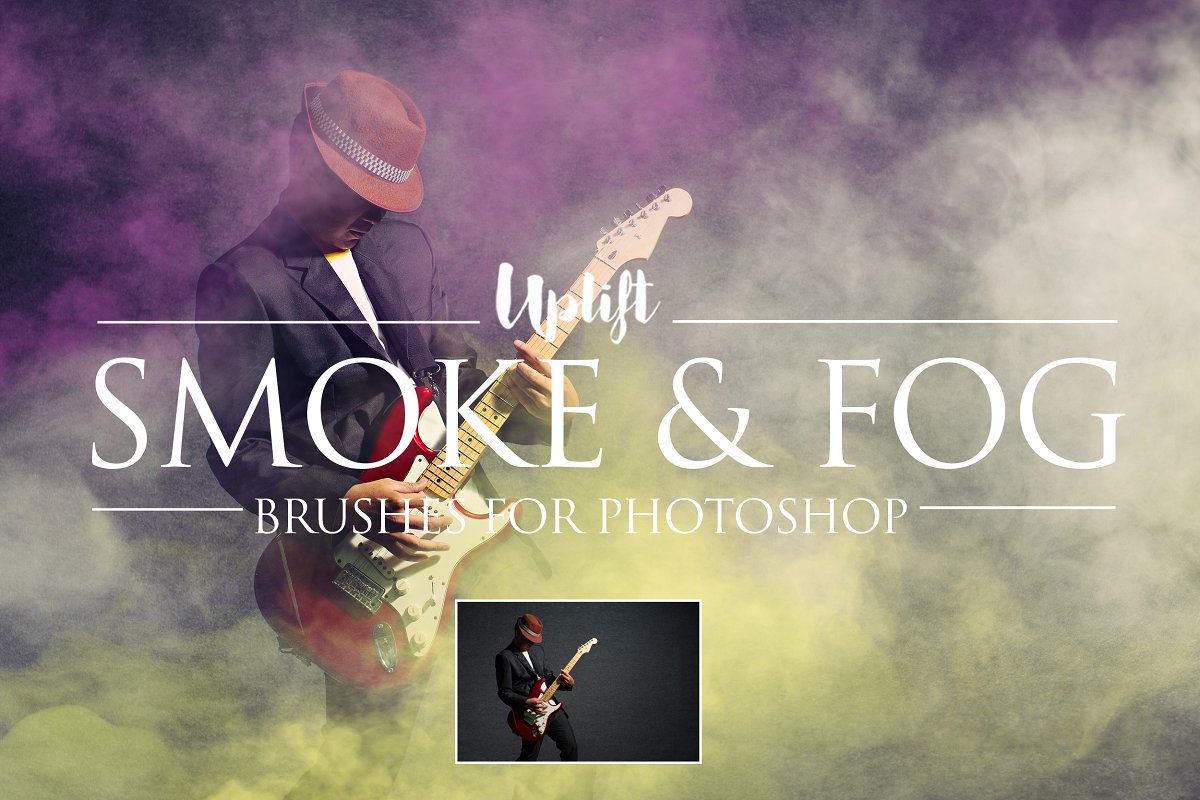 Add instant mood and drama with 15 smoke and fog brushes for Photoshop. With 1 click of the brush, you can add ultra-realistic smoke effects to your images.
Essential Hand Drawn Brushes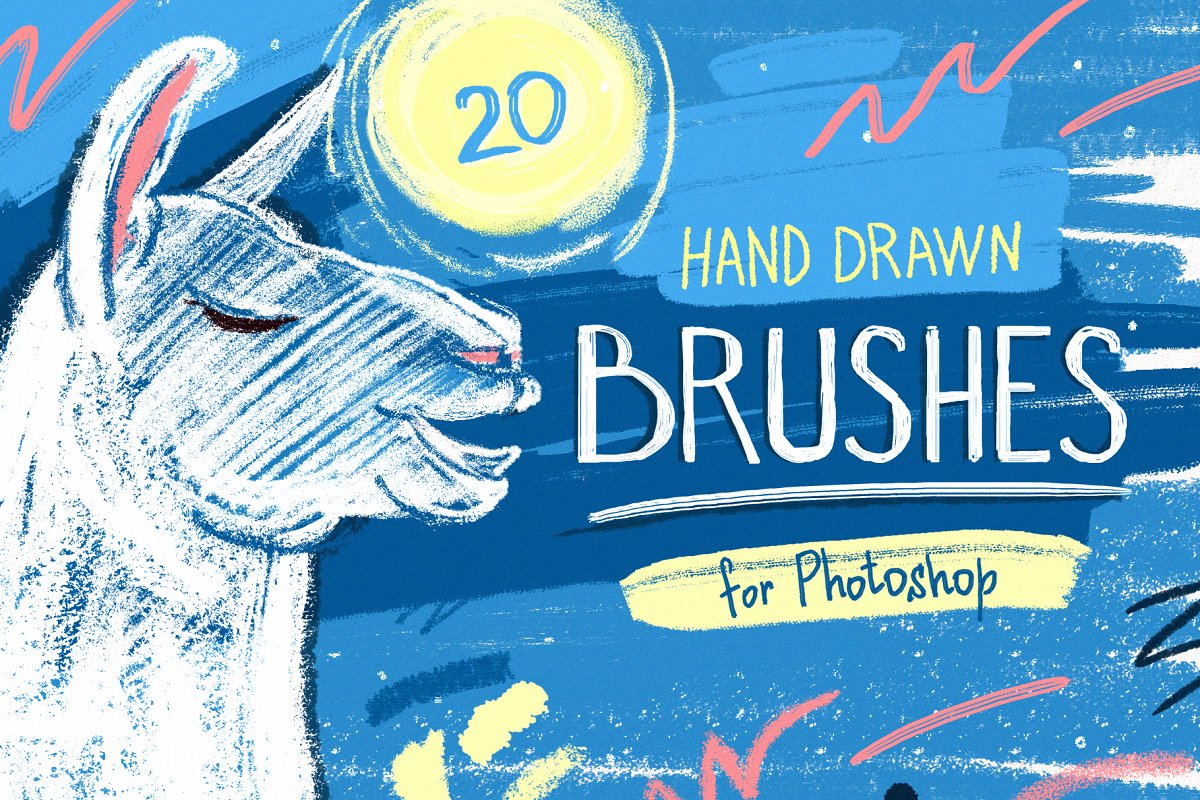 20 Photoshop brushes in all the unimaginable forms and textures. You can make your image look soft and spongy or turn to the more strict lining or sketching – nothing holds you back from that, your resources are unlimited.
Beat Tones Halftone Brushes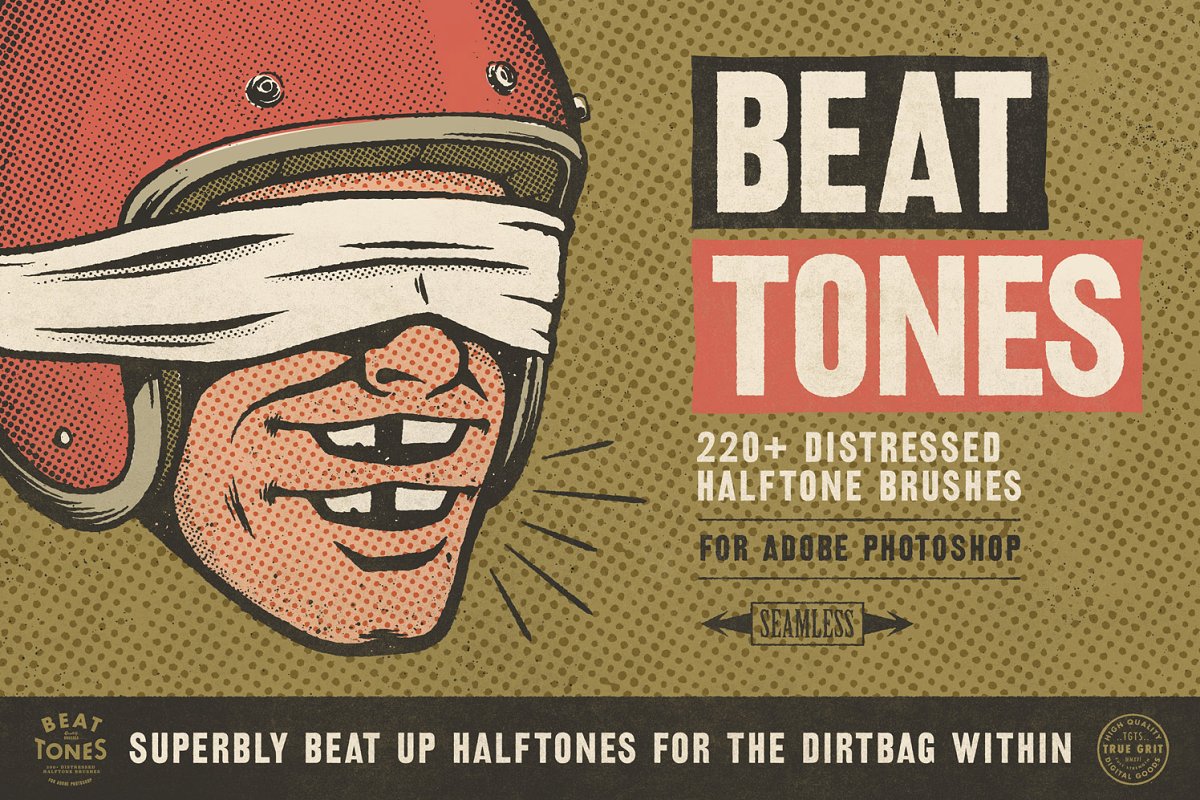 Beat tones brushes are 100% seamless and can be painted-in just like a digital acrylic, gouache or oil brush with complete control over stroke weight and colour.
60 Bubble Brushes for Photoshop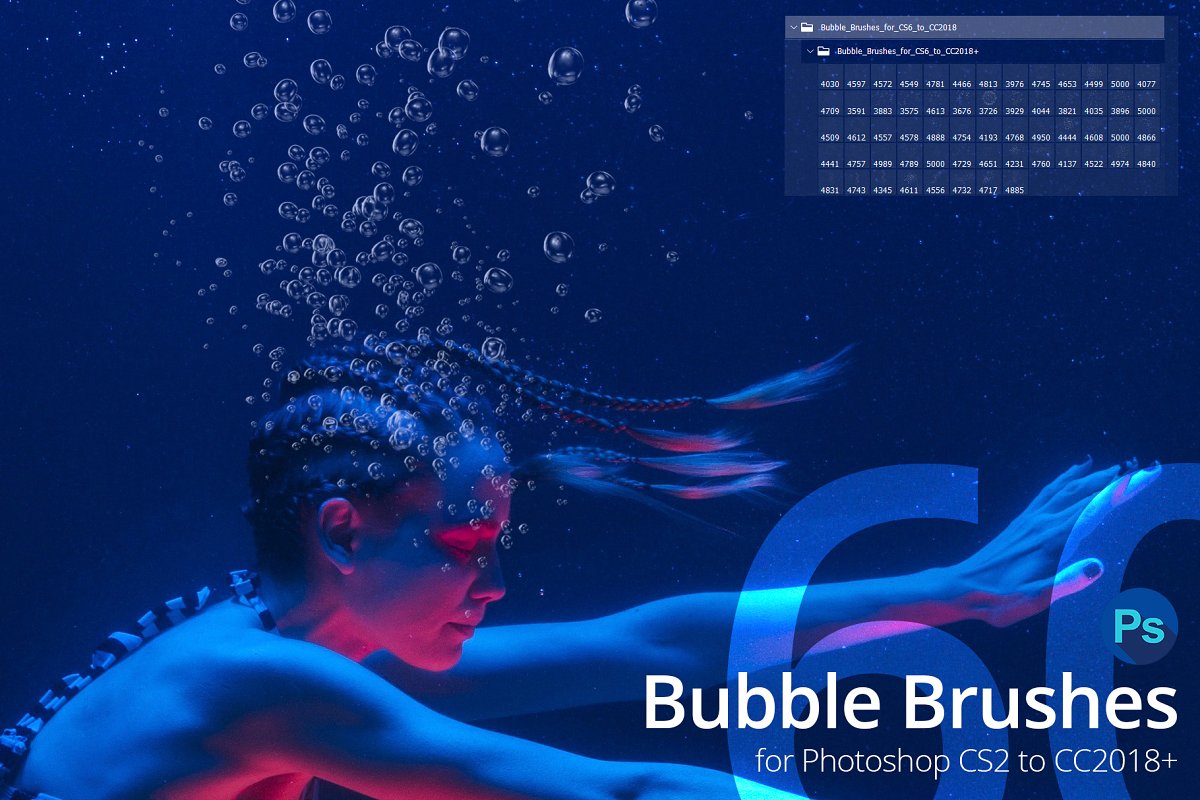 60 high resolution bubble brushes for Photoshop. Enjoy the greatest results just with 1 click.
Matt's Photoshop Art Brush Set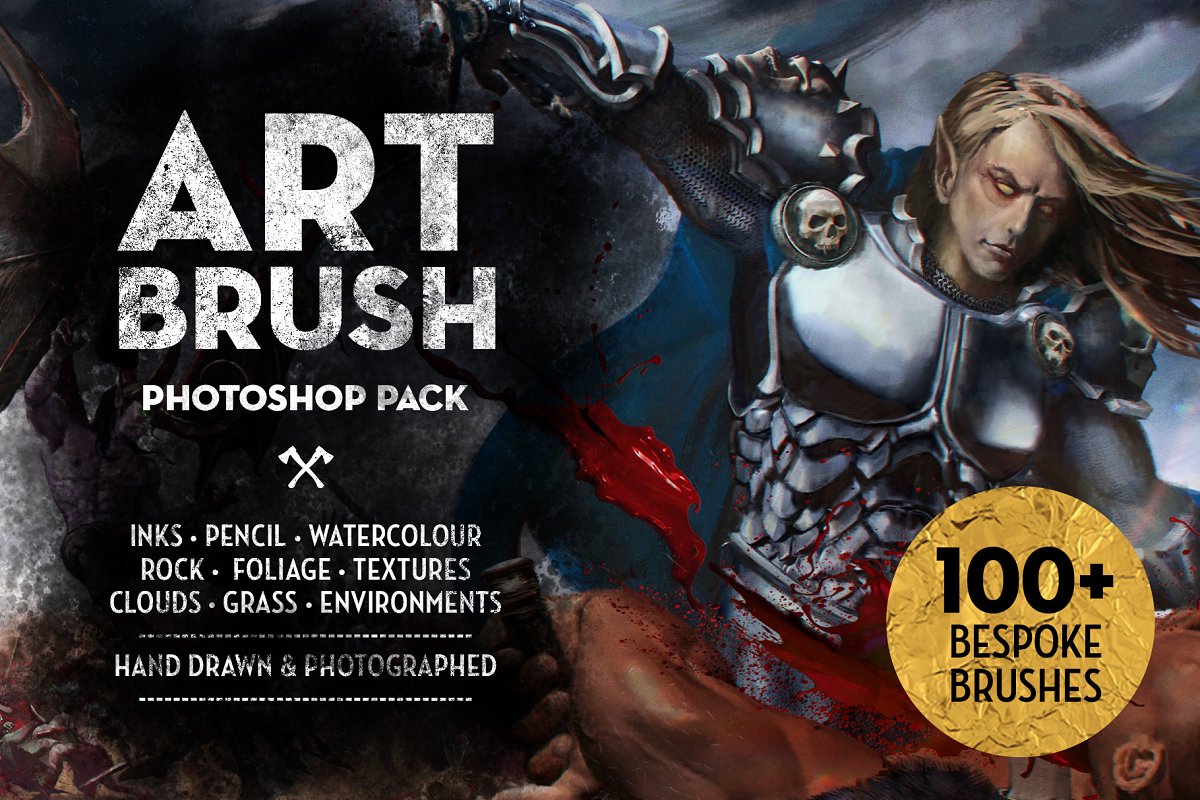 This comprehensive brush set includes free illustration brush set now completely overhauled with stacks of added brushes totalling well over 100. It includes natural media such as pencil, charcoal, watercolour, chalk, ink and paint with additional textures.
Free Subtle Grunge Photoshop Brushes Kit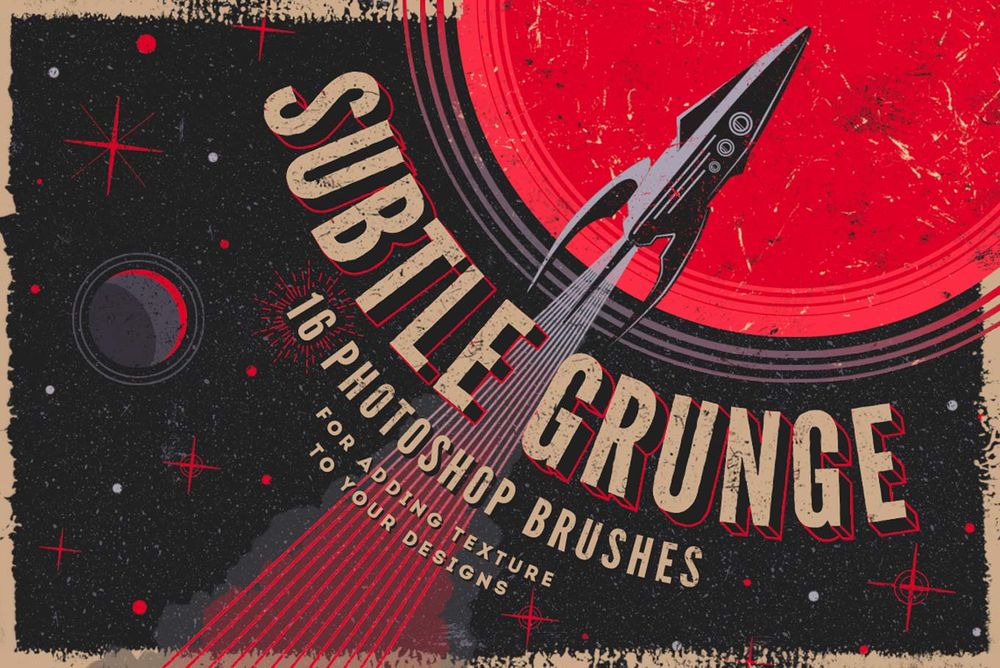 Feeling the fine line between rough and subtle grunge, we're happy to make you fall for the second one with our absolutely sophisticated 16 Photoshop brushes.
Topographic Map Photoshop Brushes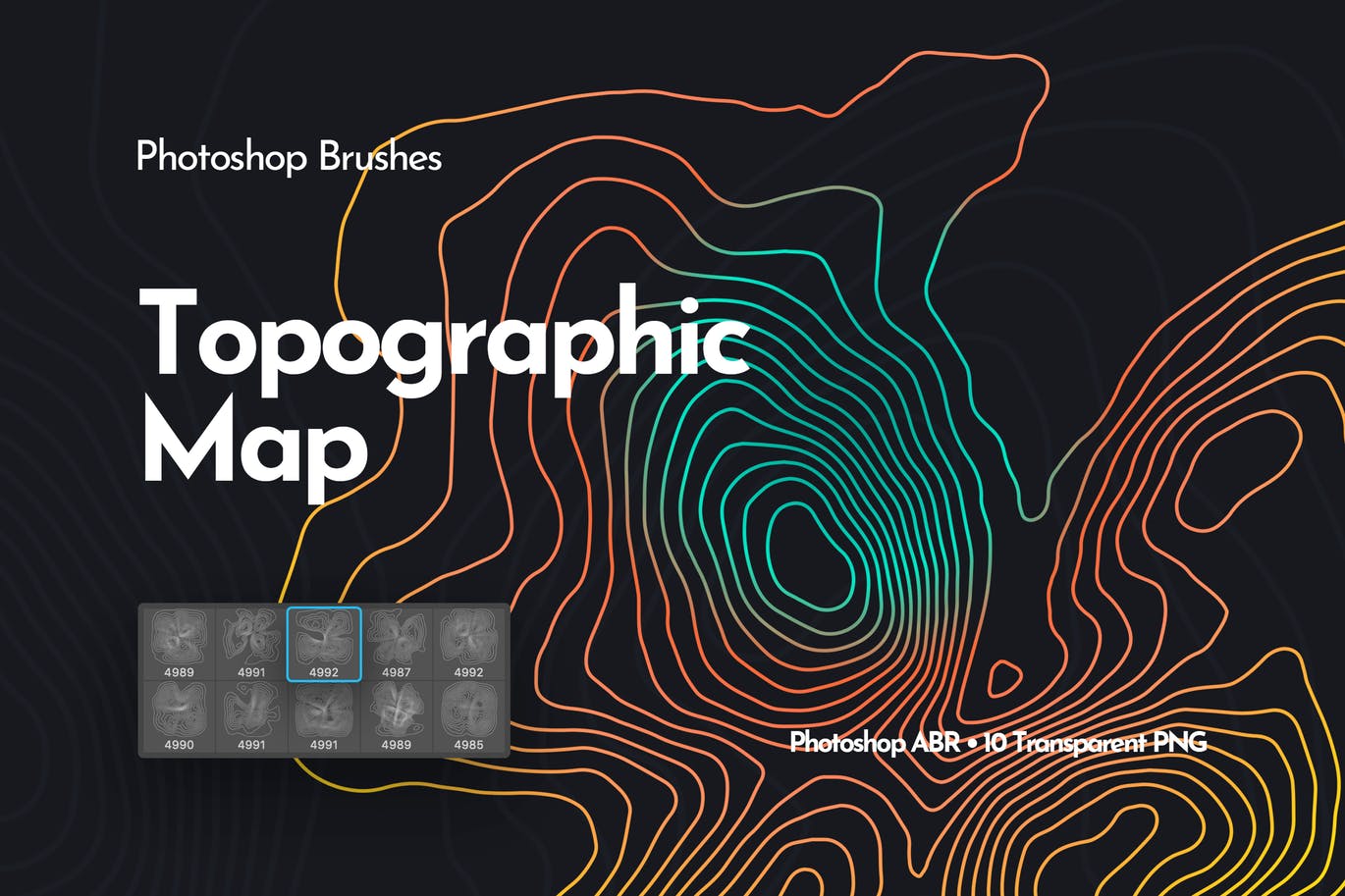 The set of 10 Photoshop brushes has high resolution 4900+ pixels. All included brushes are high-quality and decorated in a techno-futuristic style.
118 Handcrafted Watercolor Brushes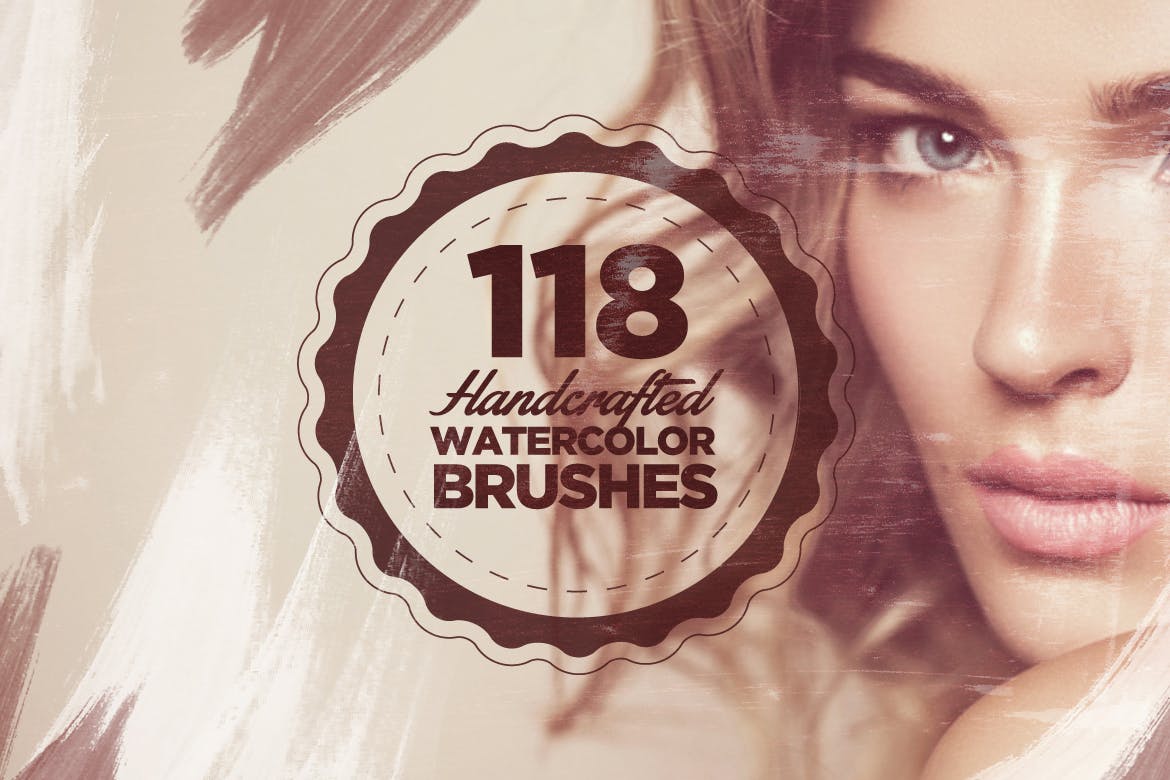 Many hours have gone into creating these brushes which are: 300DPI and can be used from Adobe Photoshop CS1+.
Pen & Ink Lettering Brushes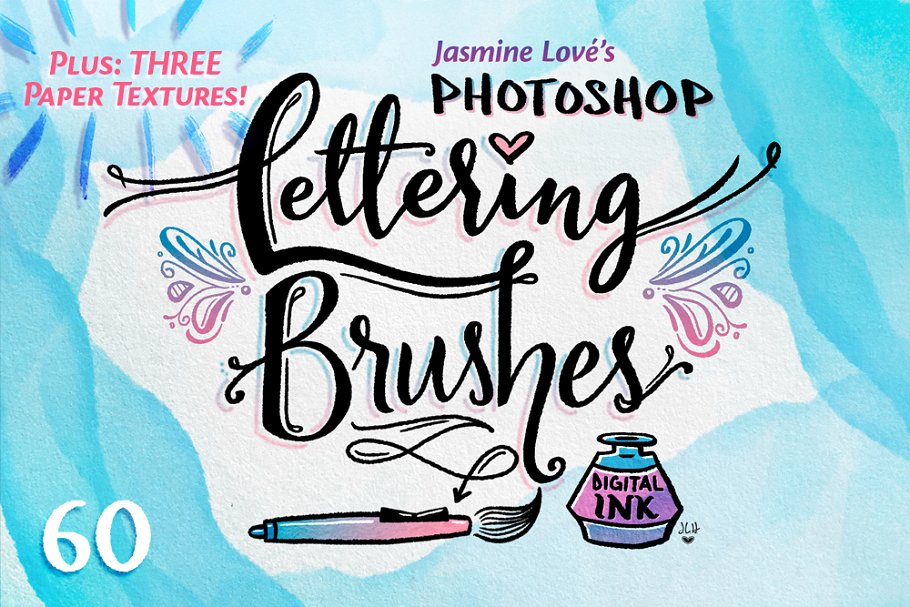 Create beautiful hand-lettering or calligraphy with a natural ink-brush appeal using Jasmine lové's digital ink lettering brushes for Photoshop.
Nothing but Halftones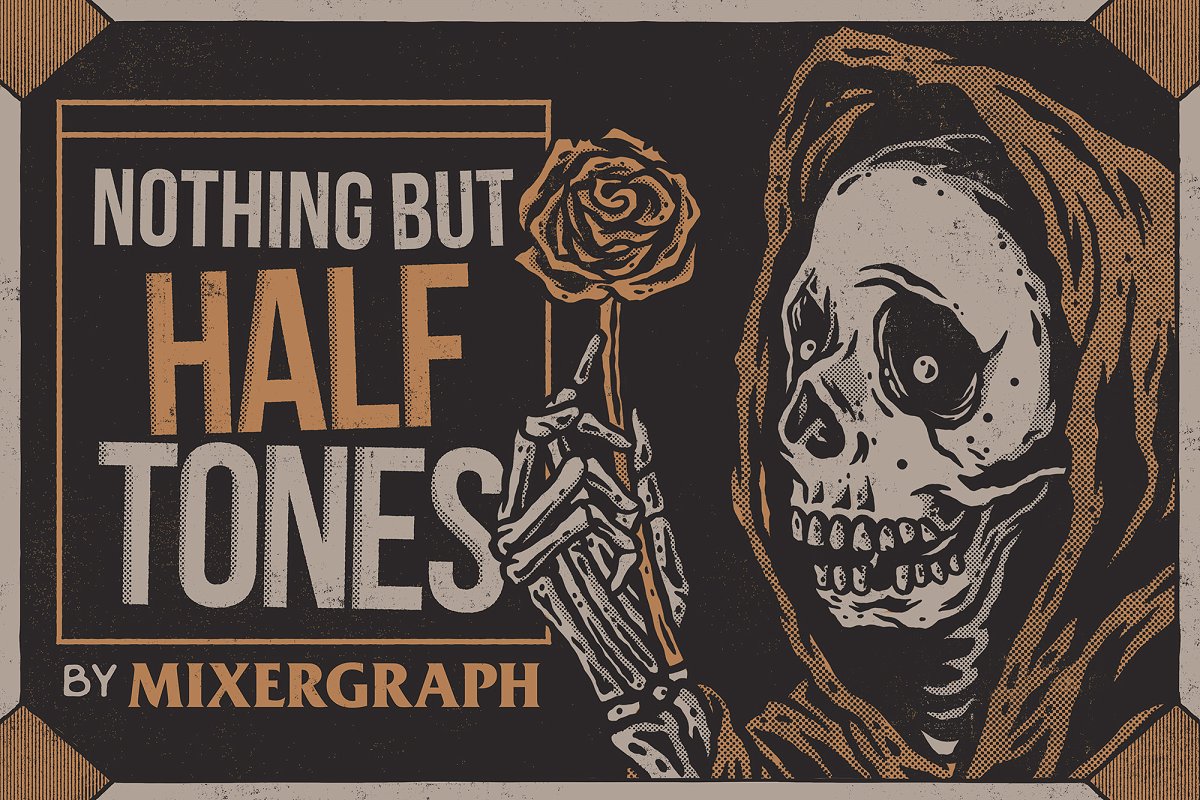 Screen printing is a way to make your designs retro and distressed. Photoshop can produce halftone effects using gradients and filters, but the final result looks quite bad because the perfect circle shape doesn't transmit that grunge vibe you want to give to your poster.
Ink Brushes – Photoshop Version
The set includes a total of 36 brushes and is divided into 3 different categories: regular brushes (for ink sketches and illustrations), ink washes, and ink stains stamps.
Acrylic&Gouache – 135 Photoshop Brushes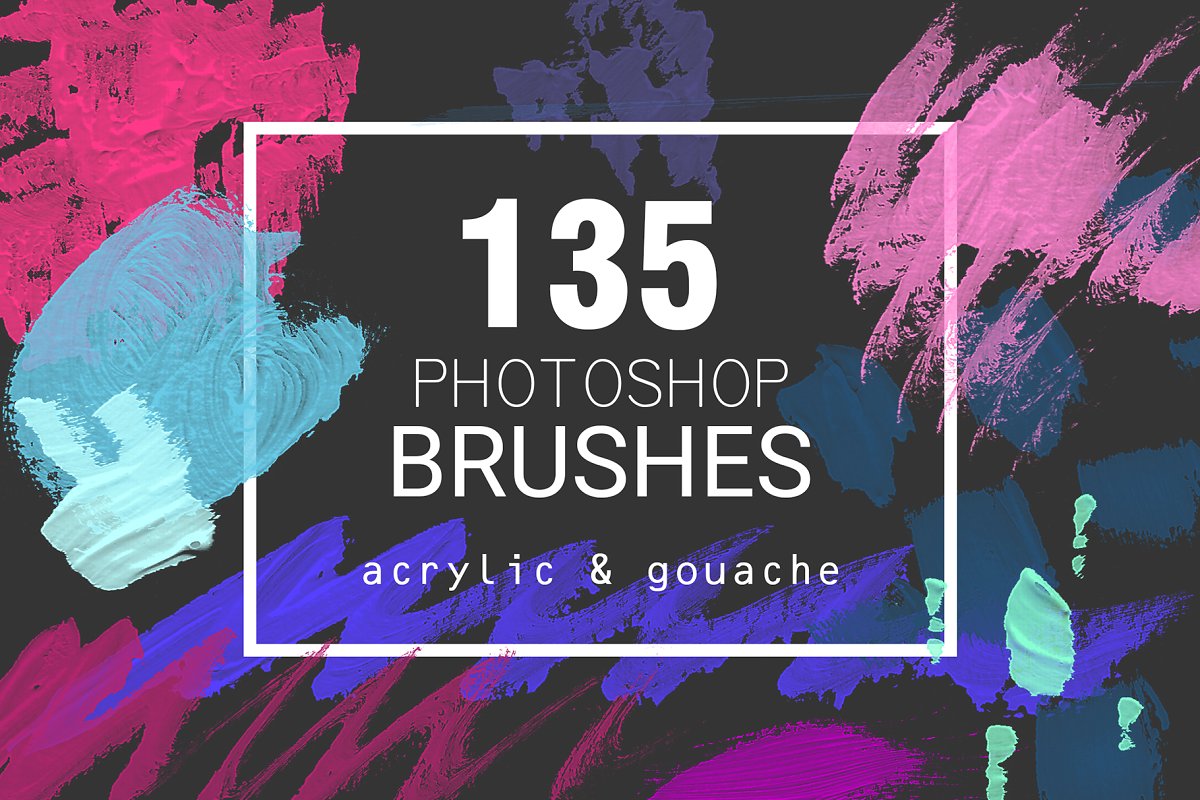 It is a set of 135 stamp Photoshop brushes with acrylic and gouache texture. You can quickly create an interesting and trendy design using these brushes. All the smears were drawn by hand, selected and carefully digitized.
Abstract Watercolor Photoshop Brushes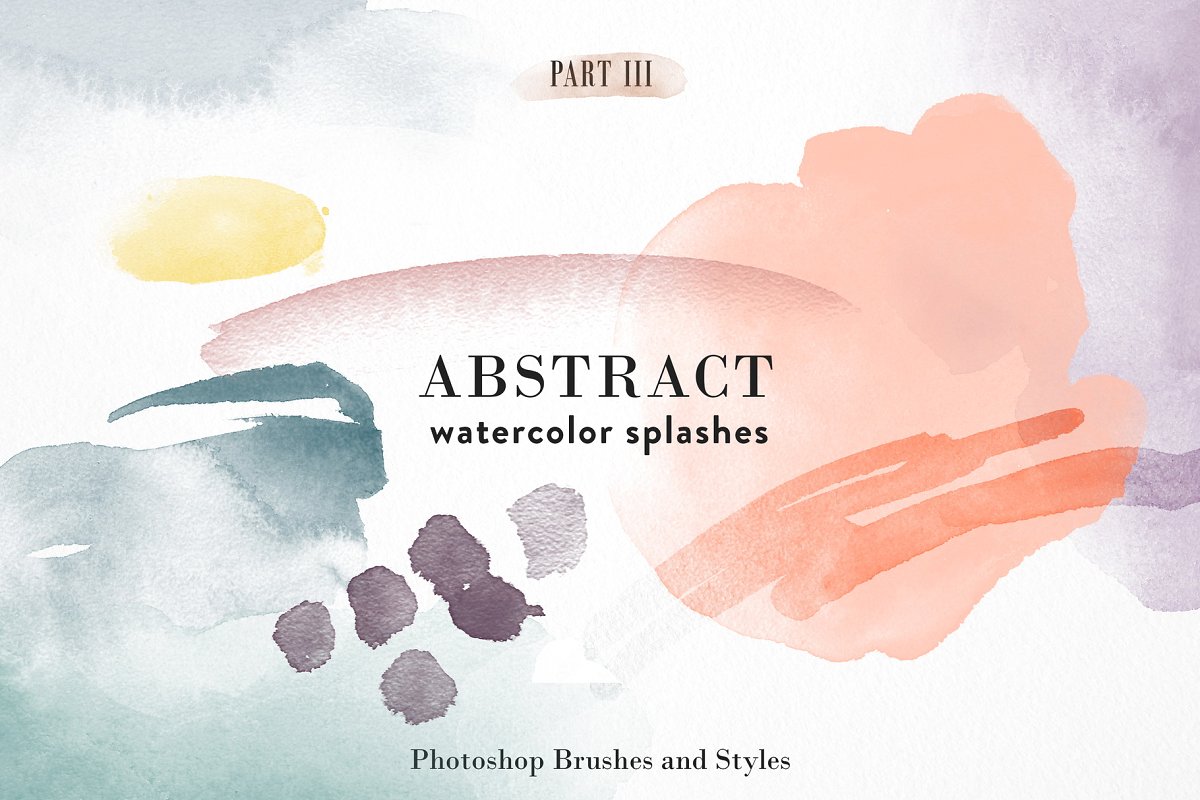 It is a set of 125 stamp Photoshop brushes and 15 layer styles with authentic watercolor texture. All the splashes were drawn by hand, selected and carefully digitized. These brushes have cute imperfect details, uneven edges, smudges.
Japanese Birds Photoshop Brushes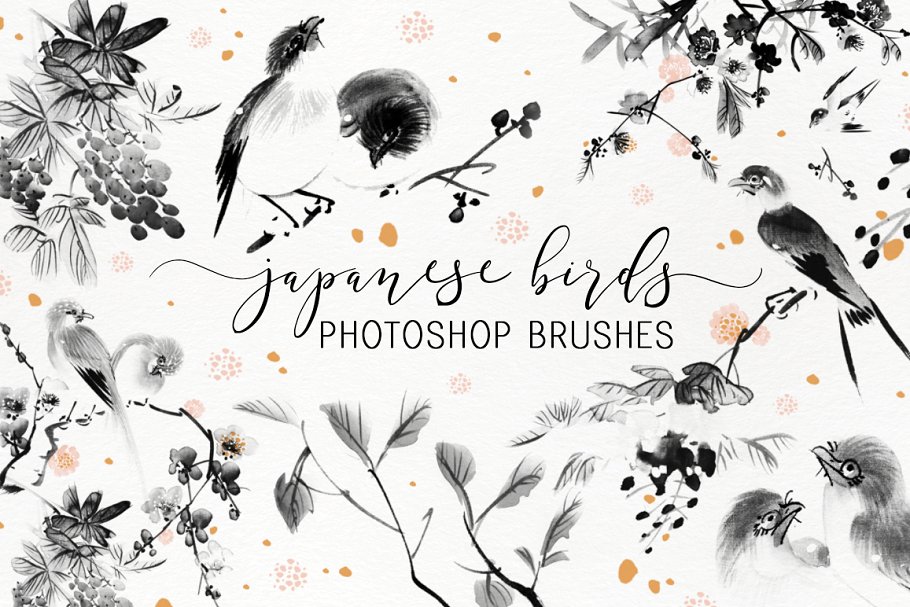 This set includes 21 single brushes and is made of beautifully watercolored linen. The quirky birds and whimsical flowers match perfectly and can be combined to design single artwork pieces or repeating pattern for both print and web design.