35+ Attractive Procreate Brushes for Drawing – Painting – Lettering
The most attractive Procreate Brushes that are created so that you can use with the Procreate app on an iPad Pro or Apple pencil. Many artists are liking this method of using the Procreate app. Each brush is different and created by the designers listed for each one.
The best way to know, that your brush works with your iPad or computer, download the free ones first. In this article, you will find free Procreate brushes as well as brushes you can purchase. Find below more as 35 Procreate brushes for drawing, painting, and lettering.
You may also like:
---
Free Liner Procreate Brushes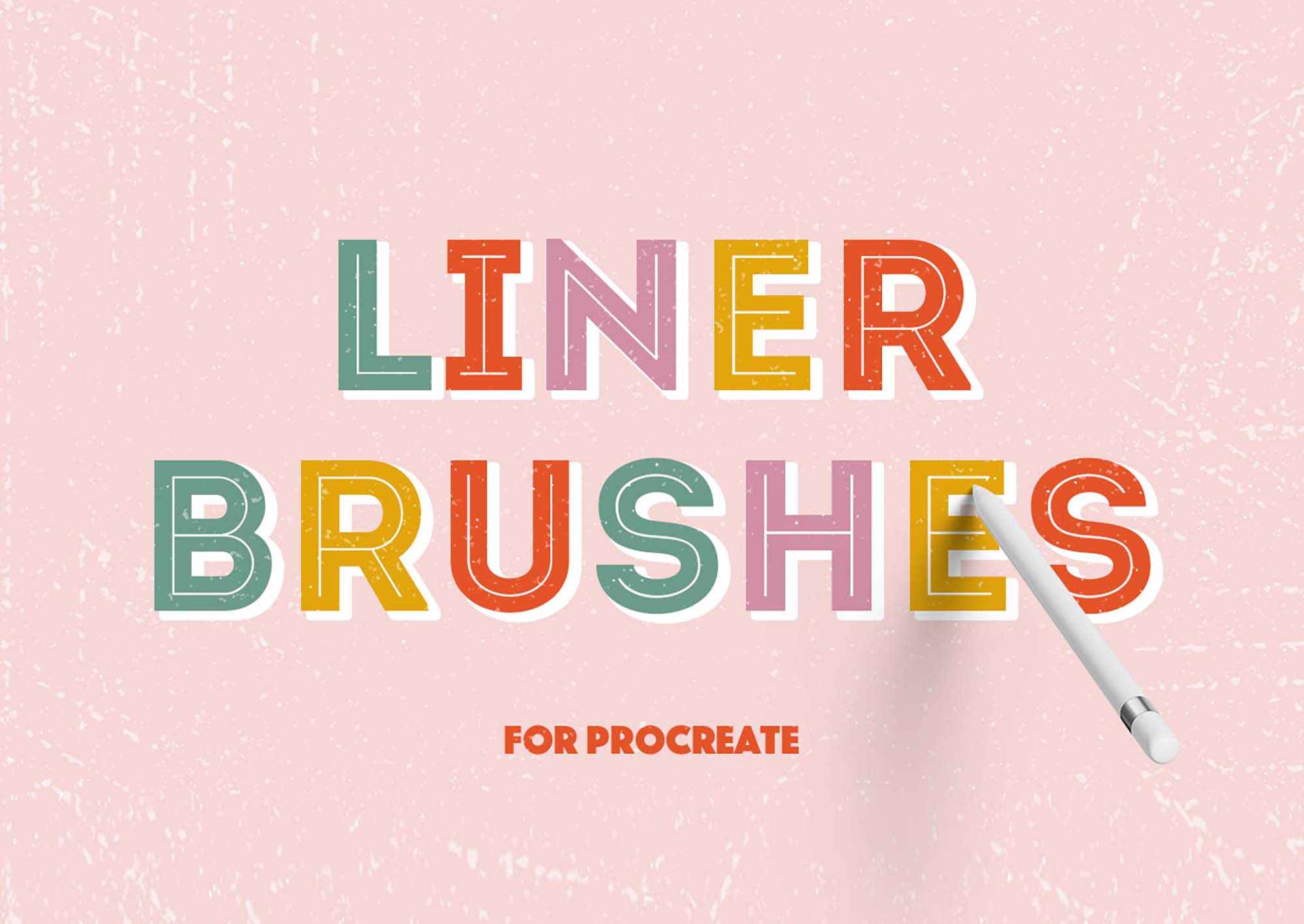 Mix multiple brushes from the 22 ones available (rocky road, dashy, duo line, etc.) or challenge yourself with a one brush design with different colors and patterns.
Download Source
Flourish & Border Procreate Brushes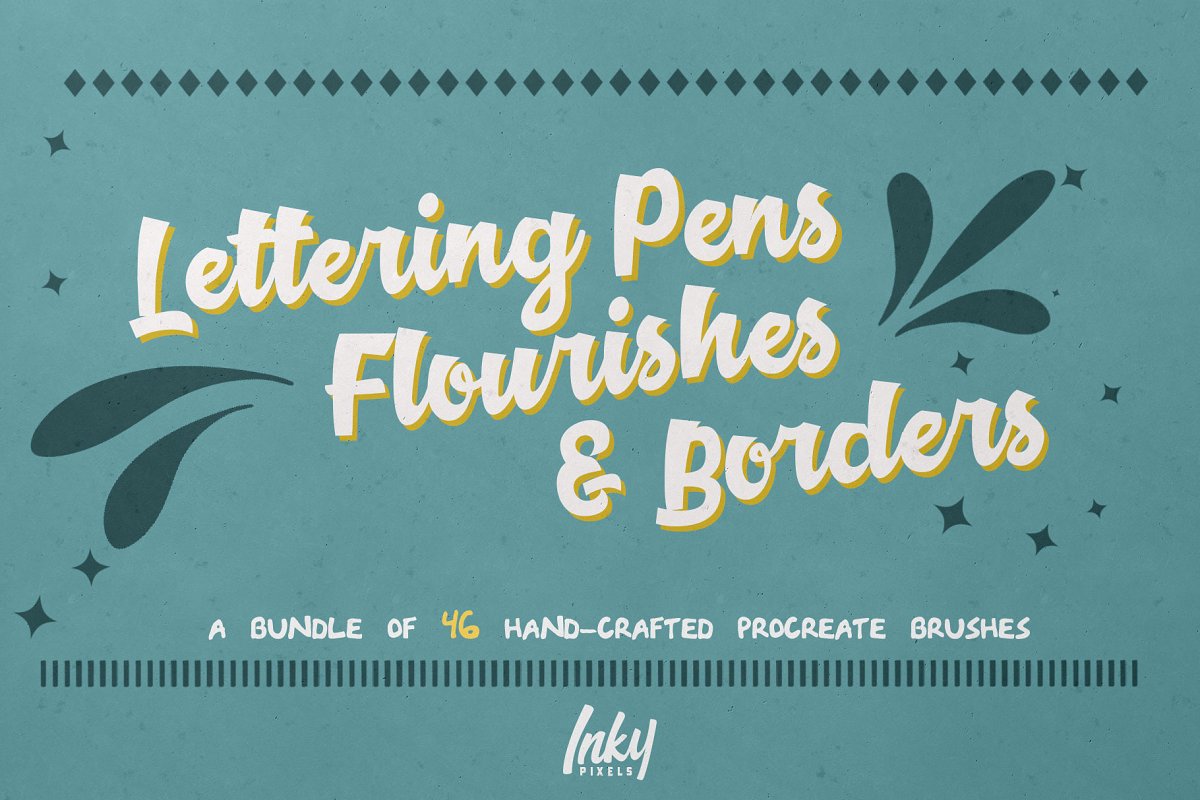 This set of 46 Procreate Brushes is inspired by the times I've wanted to quickly add in a flourish, striped border, shape, or have a few brushes on hand for textures and lines. There are 46 brushes total, including stamps, textures, liners and fills.
Info / Download Source
Cheap Fine- Liner Brush for Procreate App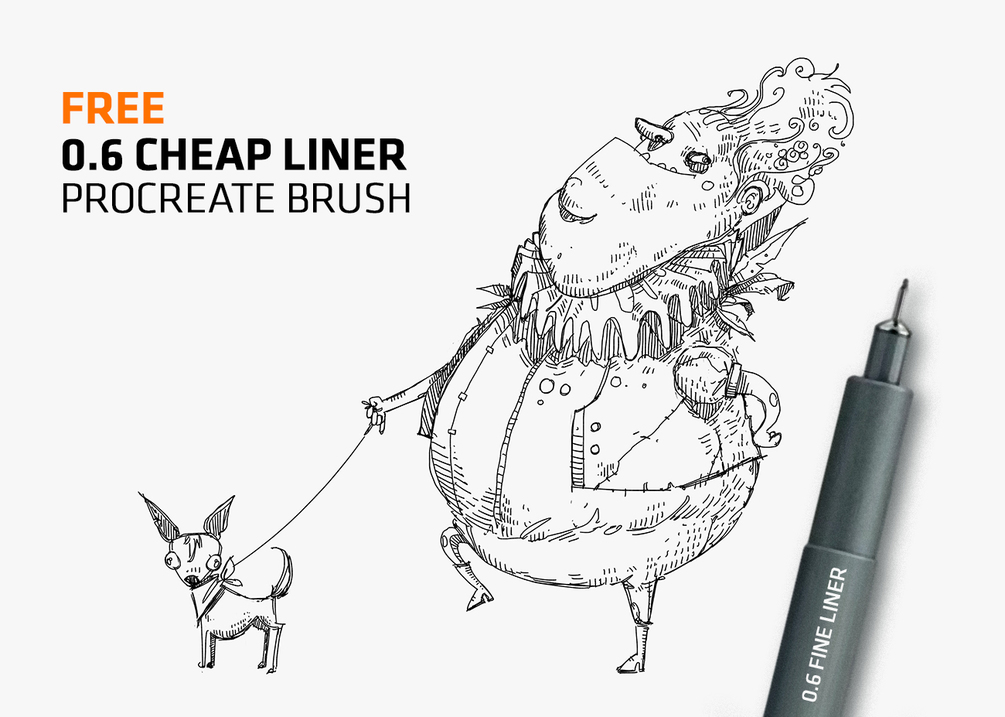 A simple emulation of a 0.6 Technical Pen for Procreate app. Works better with high resolution documents (300 dpi). Optimized for the Apple Pencil.
Download Source
Galactic Lens Procreate Brushes
Made purely for Procreate app, these brushes meticulously bring to life the images of weird alien creatures and enigmatic space corners, turning into an irreplaceable tool if you're after some space or sci-fi digital art.
Download Source
Splash Wet Media Brushes for Procreate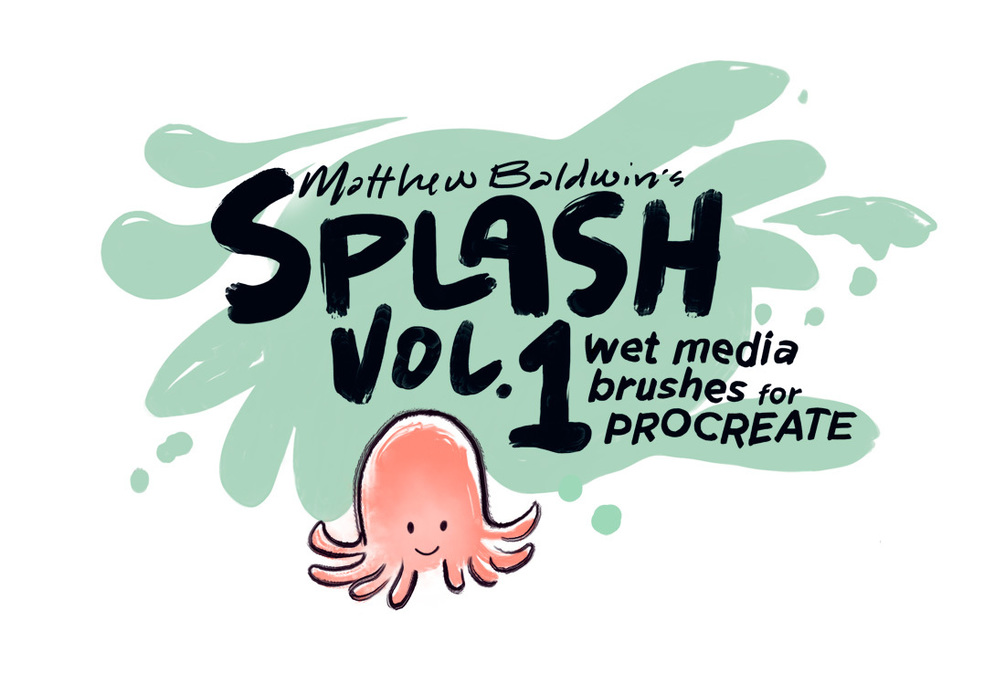 Assembled 48 wet media brushes for Procreate. So splashy you'll have to have a towel handy! If you want to push the feel of wet and watercolor effects beyond the default Procreate brush set, these are for you.
Download Source
HatchEffects Procreate Brush Pack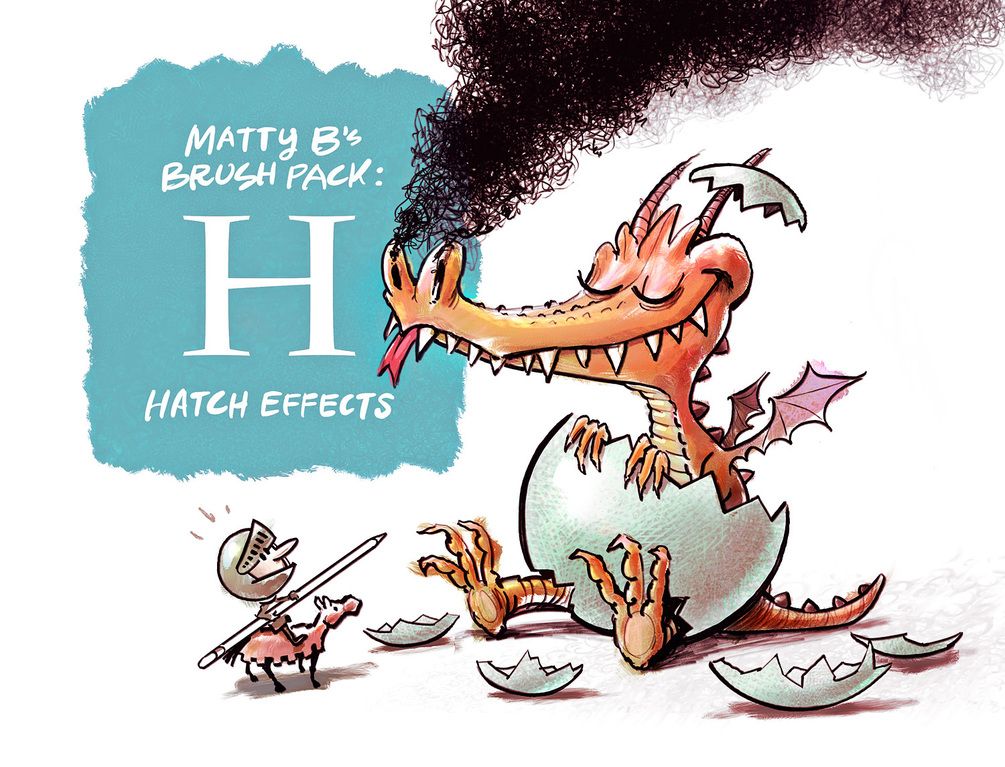 Fine-tuned for use with styluses, there's enough lines, dots, scribbles and marks to liven up any drawing. 35 brushes included in the brush pack zip file.
Download Source
Procreate Grain Brushes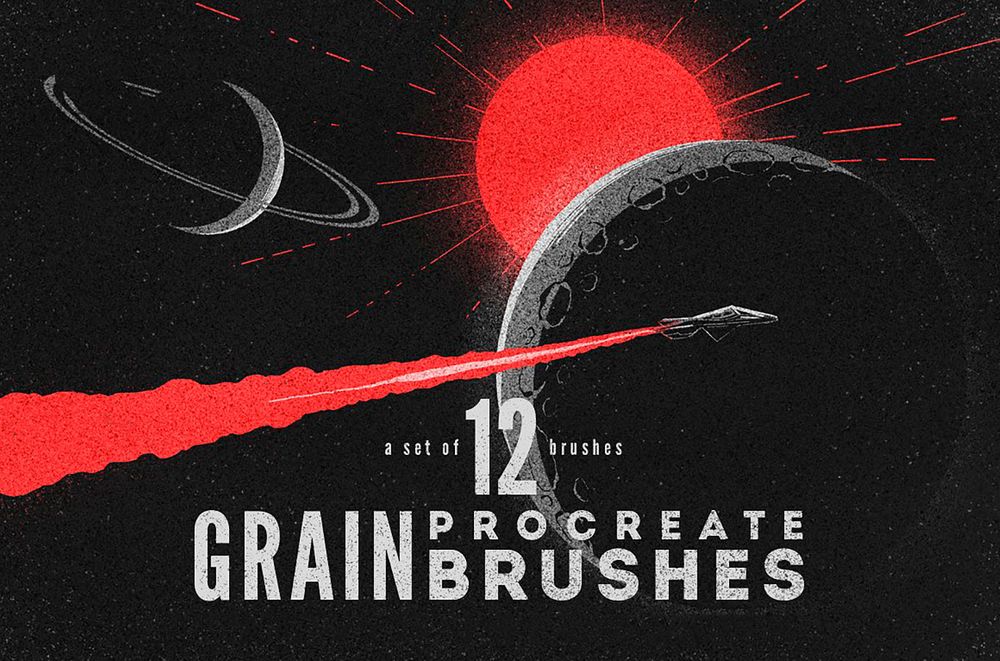 12 gorgeously-looking brushes for Procreate, the most advanced painting design app for iPad you must check out someday!
Download Source
Procreate App Brushes for Hand Lettering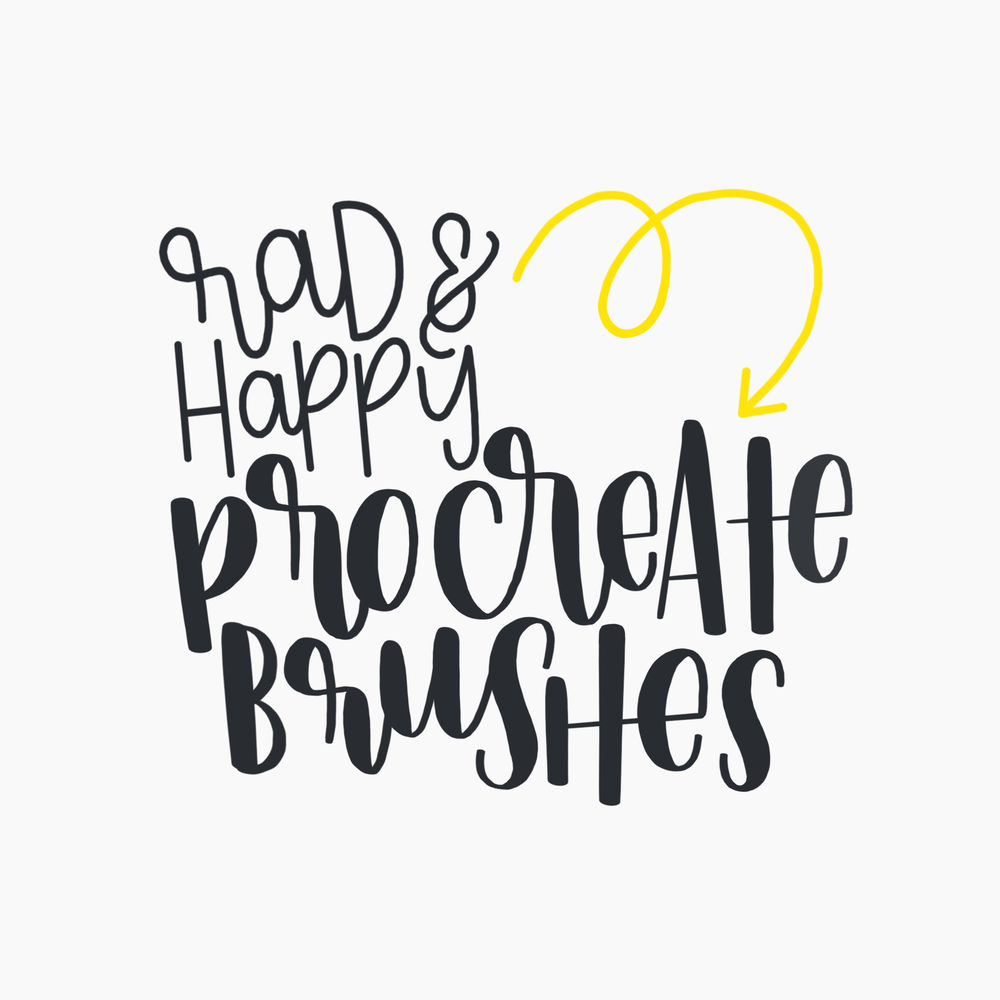 Some amazing free procreate hand lettering brushes for your iPad.
Download Source
Free Procreate Brushes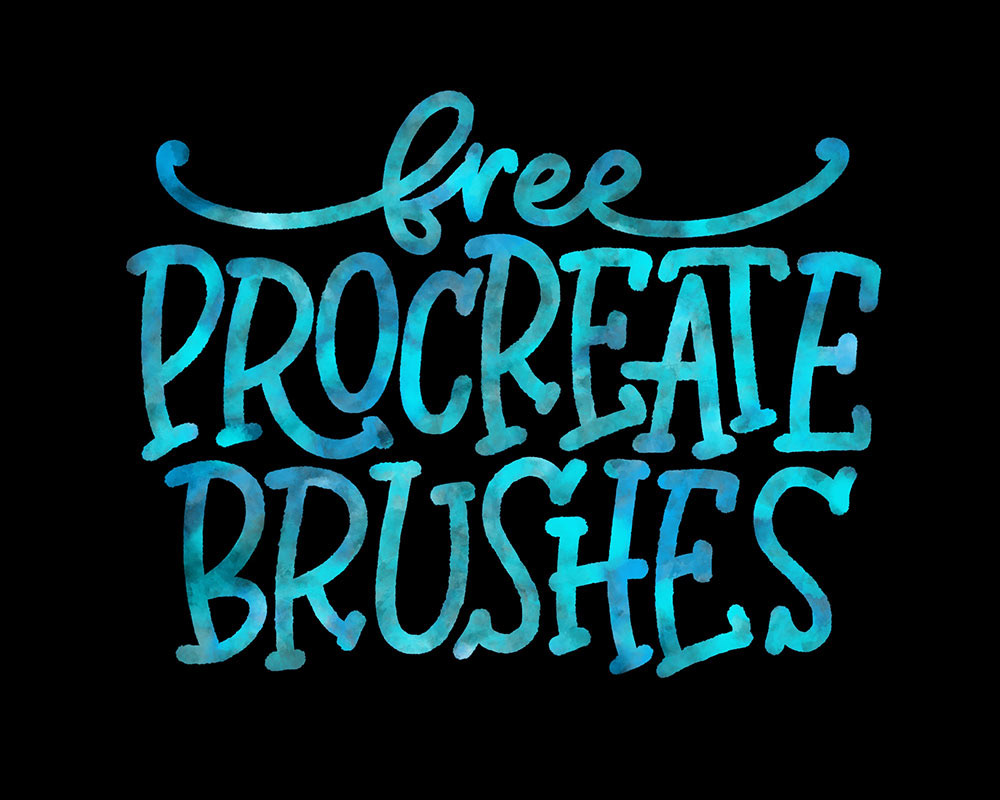 An ongoing collection of free brushes for the Procreate app for iPad. Use and enjoy for both personal and commercial projects!
Download Source
Free Procreate Brushes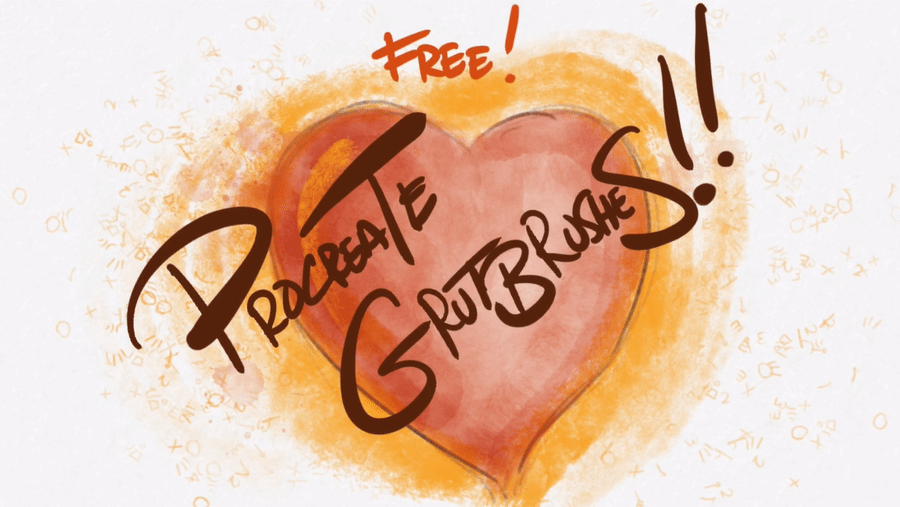 One of the most engaging and simply to use procreate brushes for your iPad.
Download Source
50 Procreate Watercolor Brushes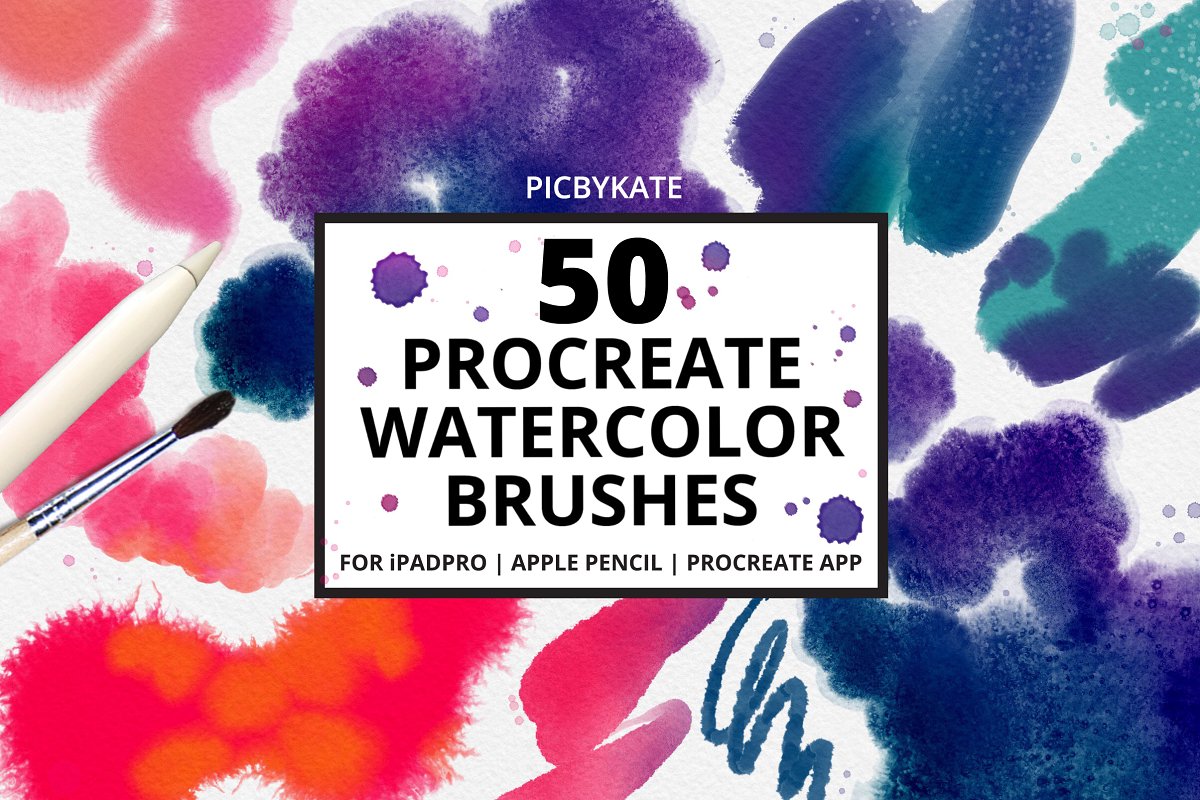 To get most from these brushes, my advice it to use layers, different blend modes and try use these brushes also as a Blend and Eraser tool. And experiment!
Info / Download Source
Procreate Brushes Bundle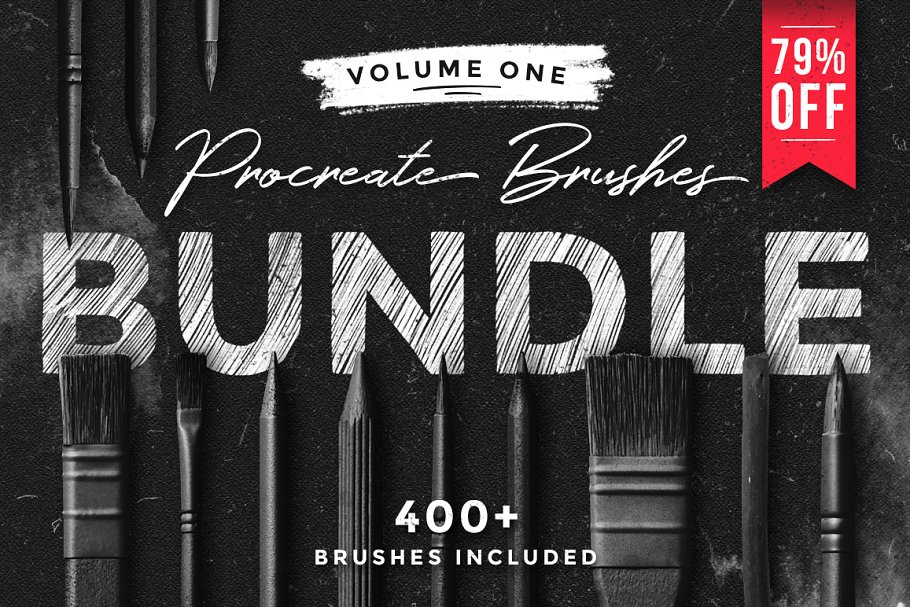 This 2017 edition bundle includes more than 400 brushes for the iPad app Procreate, in a large variety of styles. If you don't want to purchase the entire bundle you are able to purchase by set.
Info / Download Source
Pen Drawer Procreate Brush Set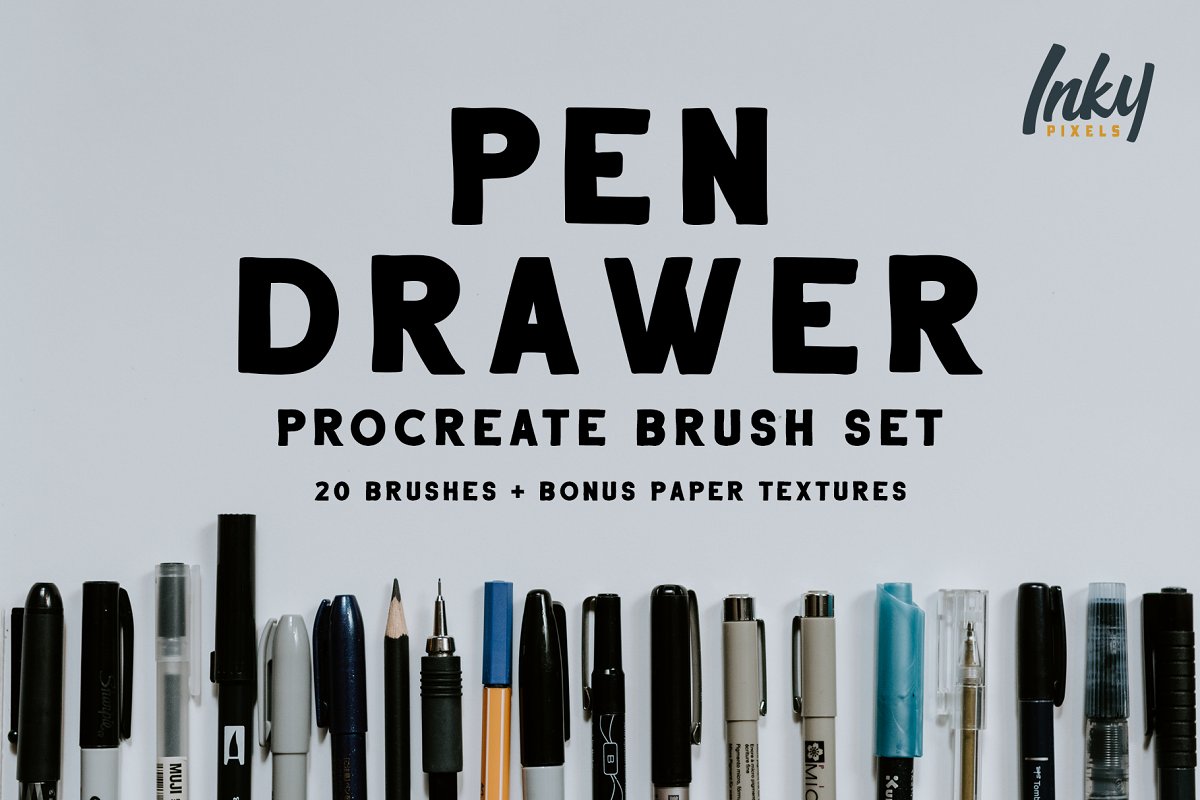 This Procreate Brush set is inspired by the many lettering and calligraphy pens and markers I have accumulated over the years. I hand-crafted these brushes based on marks and textures made by the physical marks of each of the pencils, pens and markers. First by drawing with them, then scanning in the marks, and fine-tuning a shape and grain for each one.
Info / Download Source
MEGAPACK: 450+ Brushes for Procreate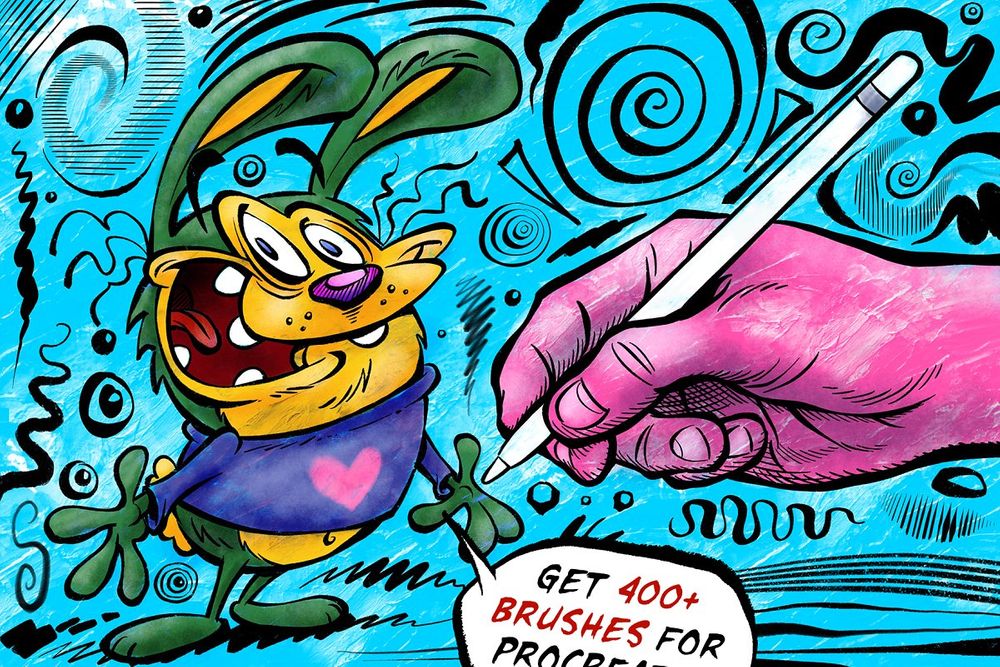 This is probably what you're looking for: All my professional Procreate brushes in one big MegaPack incl. free updates and new brushes!
Info / Download Source
COPICat Markers for Procreate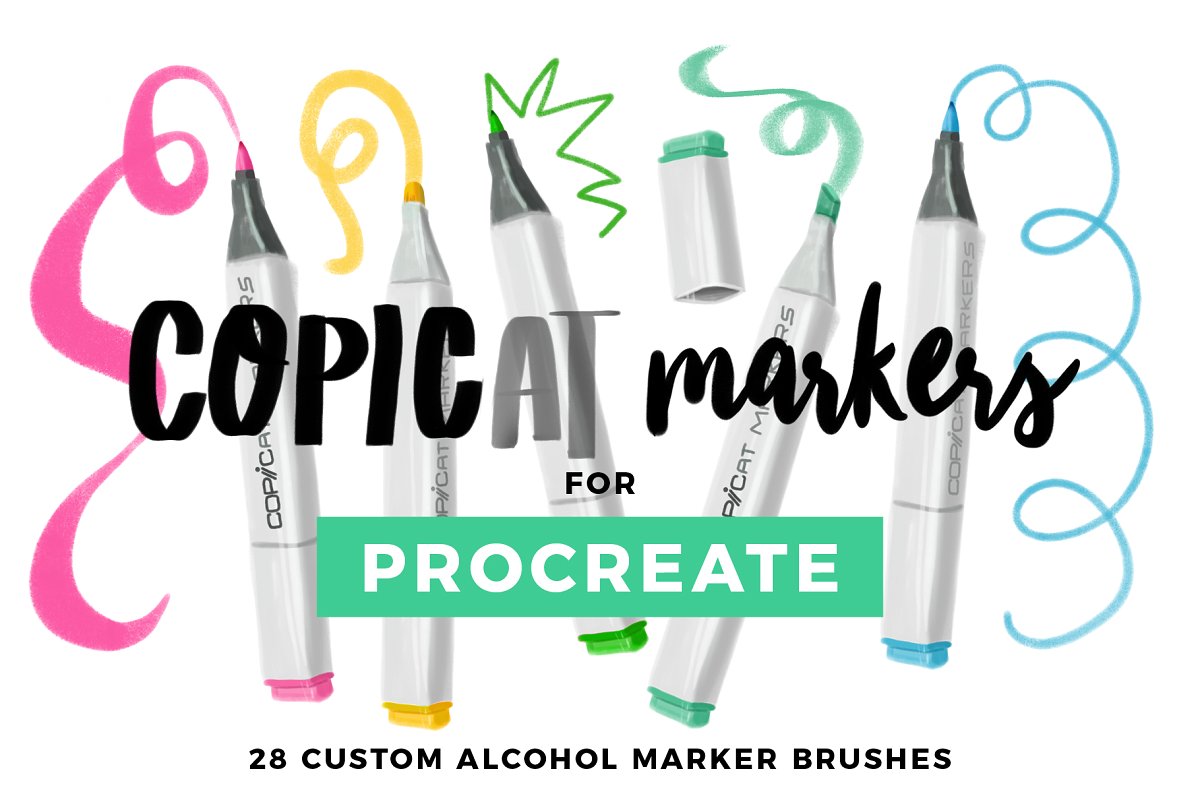 This set of 28 brushes was designed to emulate alcohol-based markers in the way they blend, build up in opacity, their texture and plenty more thoughtful features.
Info / Download Source
Sargent's Oils – Procreate Brushes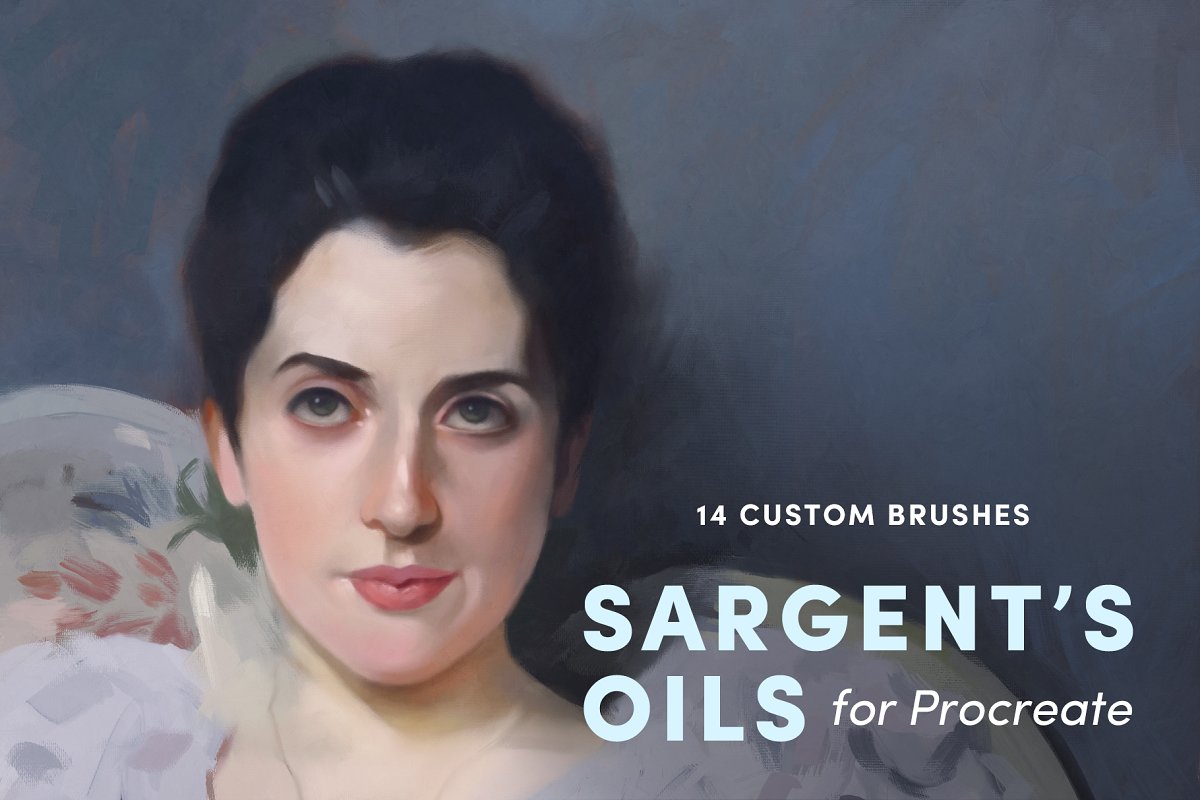 The Sargent's Oils pack features 14 custom brushes with realistic brush shapes and a seamless fabric canvas texture. Most brush tips were created with actual paint brushes – I painted strokes on canvas and then scanned them in at a high resolution.
Info / Download Source
Procreate Lettering Brushes + Bonus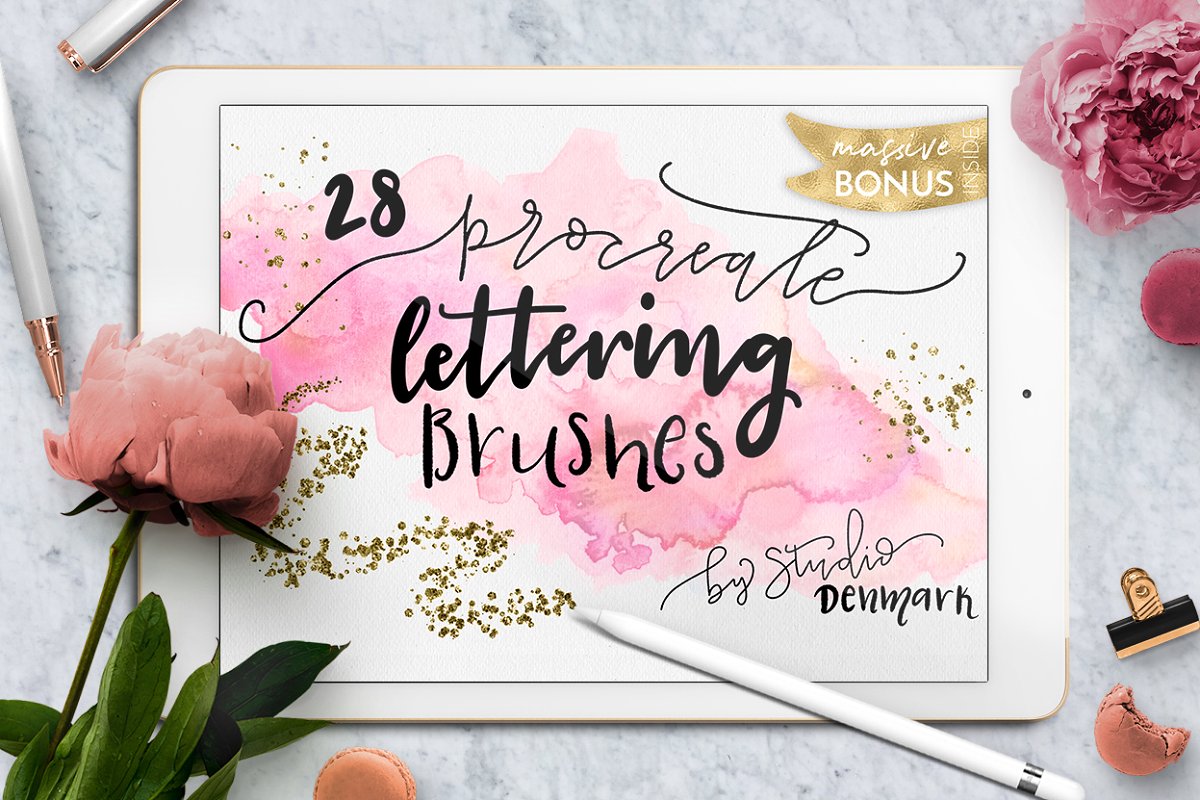 Now it's easier than ever to load brush sets and apply textures. All tutorials have been updated so you can take advantage of new features!
Info / Download Source
Neon Procreate Brush Kit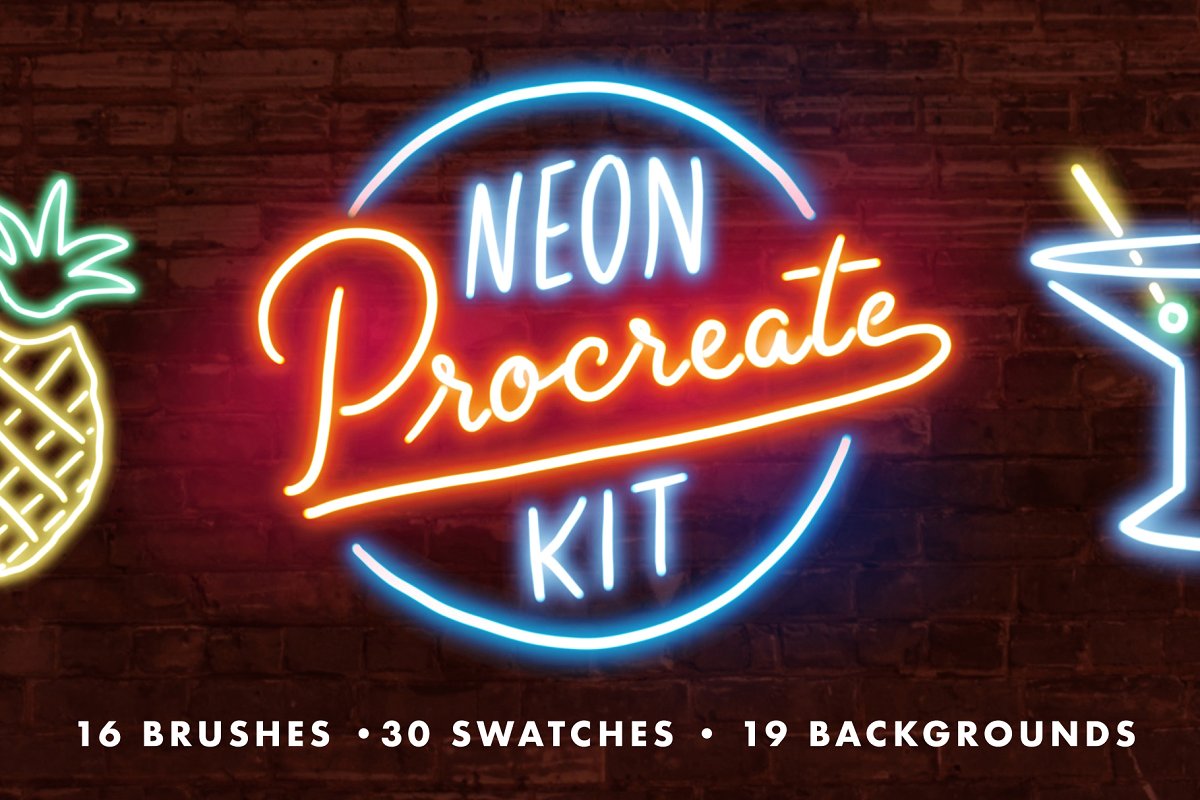 I've been loving the look of handwritten neon signs lately, and wanted to recreate it on Procreate and iPad, and the result is this kit! The pens have a great neon look straight out of the box, but I've included a tutorial to enhance the effect, as well as pre-made backgrounds, to make an even more authentic neon look!
Info / Download Source
Gold Rush for Procreate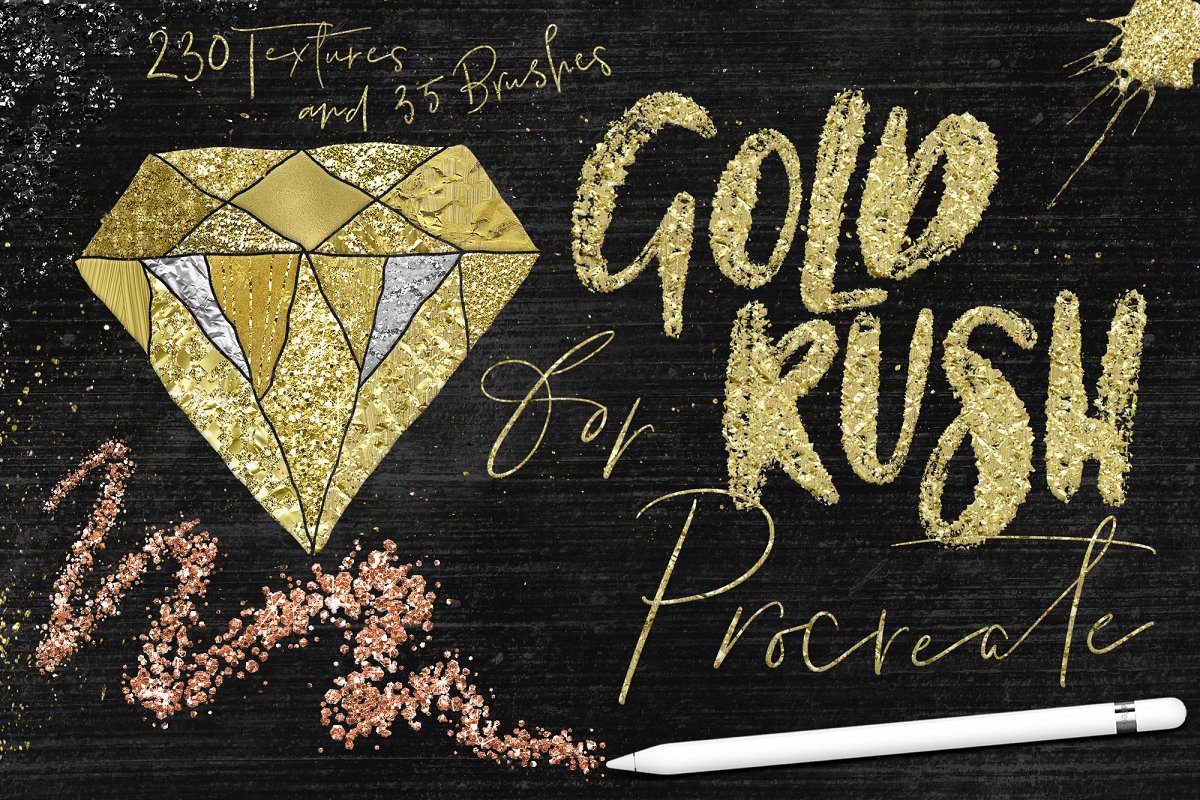 This product gives you all the metallic, glitter and foil effects in Procreate that you will ever need. Paint, letter, glitter and confetti your way to blingy bliss directly on your iPad pro with your Apple Pencil!
Info / Download Source
Lights Procreate Brushes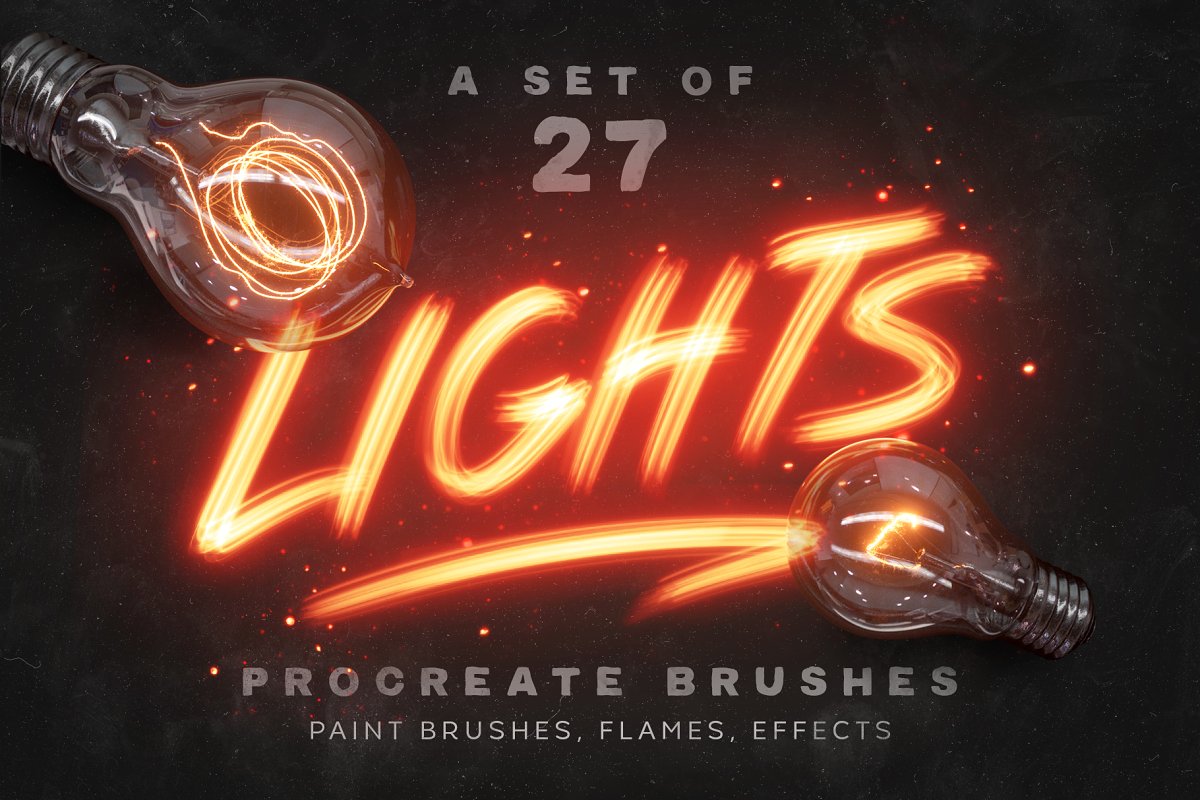 Whether you want to draw neon signs, create glowing lettering, or add special effects such as flames or bloom to your illustrations, this set includes a nice variety, with a total of 27 brushes to choose from. The light effect is "built in", which means you just have to select a bright color, and start painting 🙂
Info / Download Source
Magic Needles Procreate Brushes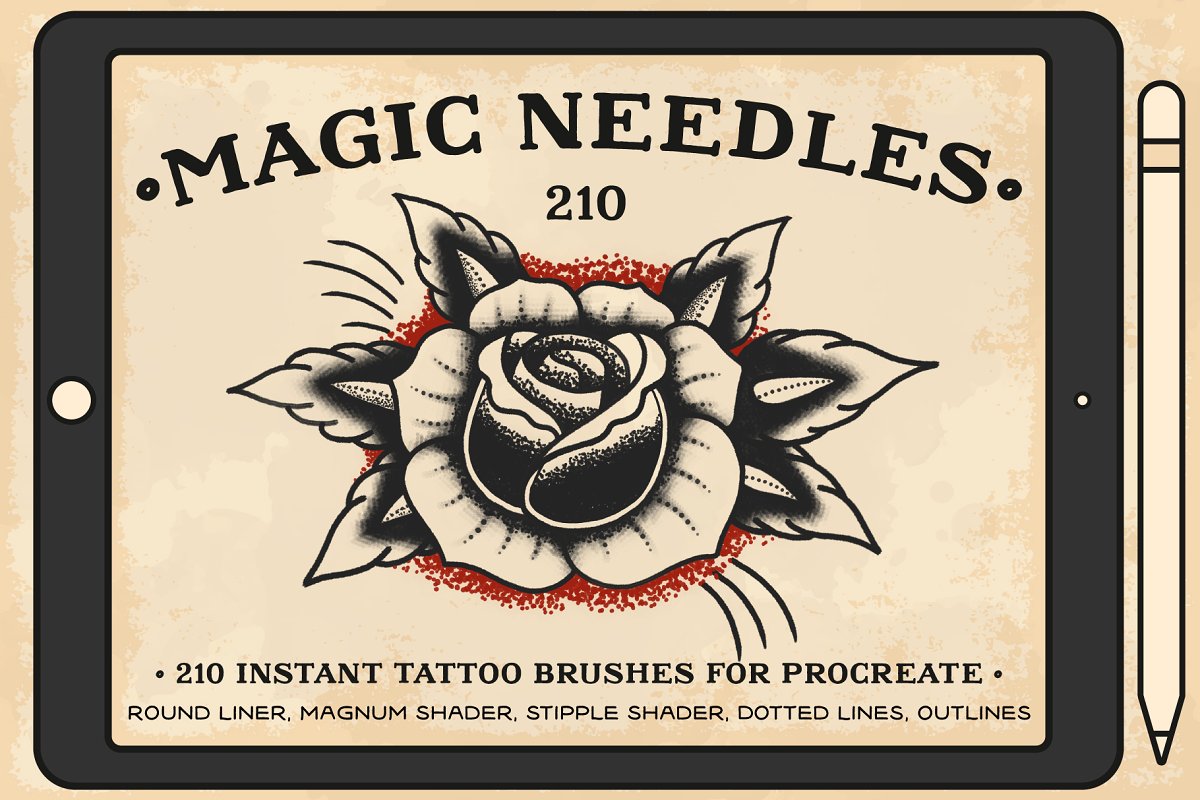 Create realistic Tattoo Design with just a few clicks.
Info / Download Source
Pencil & Charcoal Procreate Brushes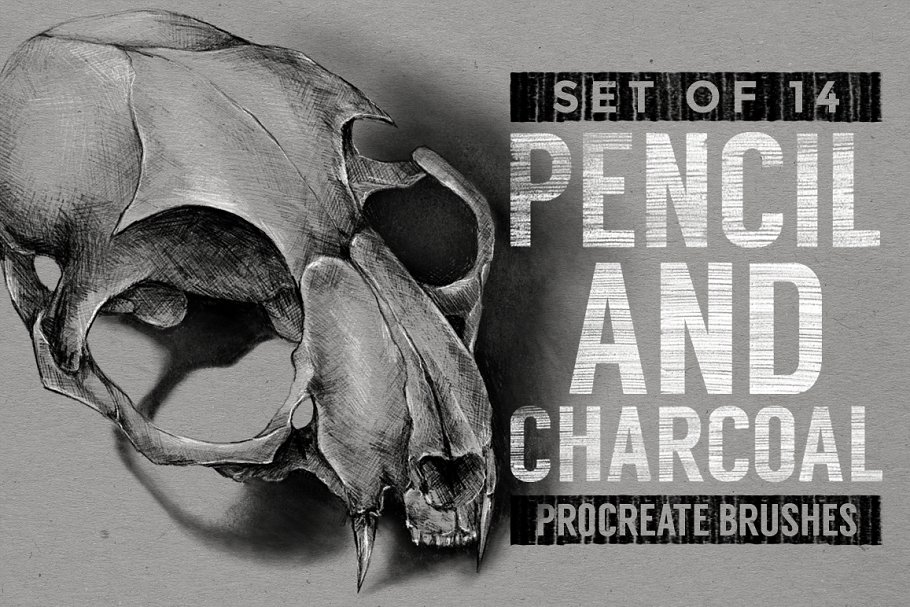 A set of 14 handmade charcoal and pencil brushes for Procreate to give a traditional media look to your drawings! The set includes charcoal brushes (great for shading), and different pencil brushes that can be used for sketching.
Info / Download Source
Vintage Engraving Procreate Brushes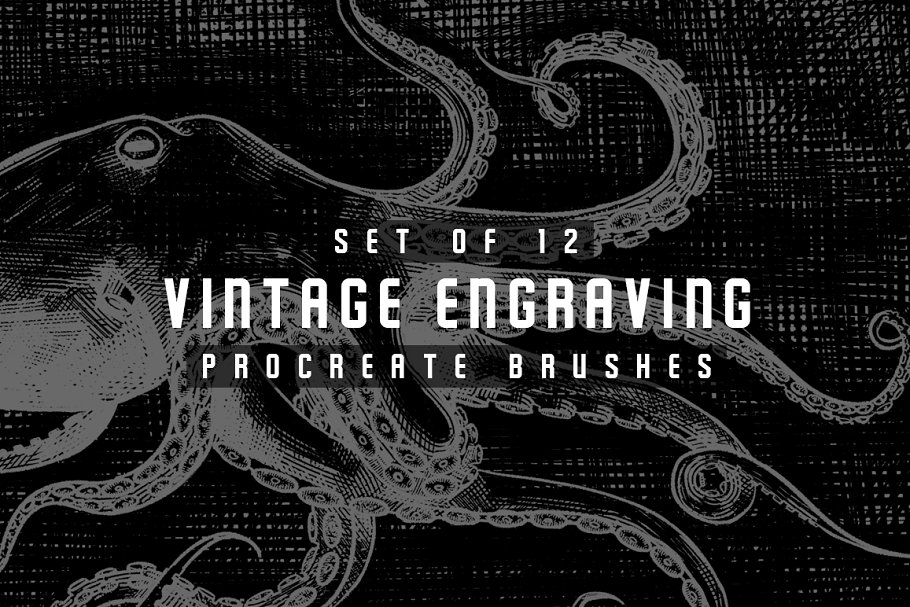 A set of 12 handmade vintage engraving style brushes for Procreate. These brushes were inspired by old illustrations and engravings, that often feature a lot of linework and crosshatching.
Info / Download Source
Inky Ethereal Procreate Stamps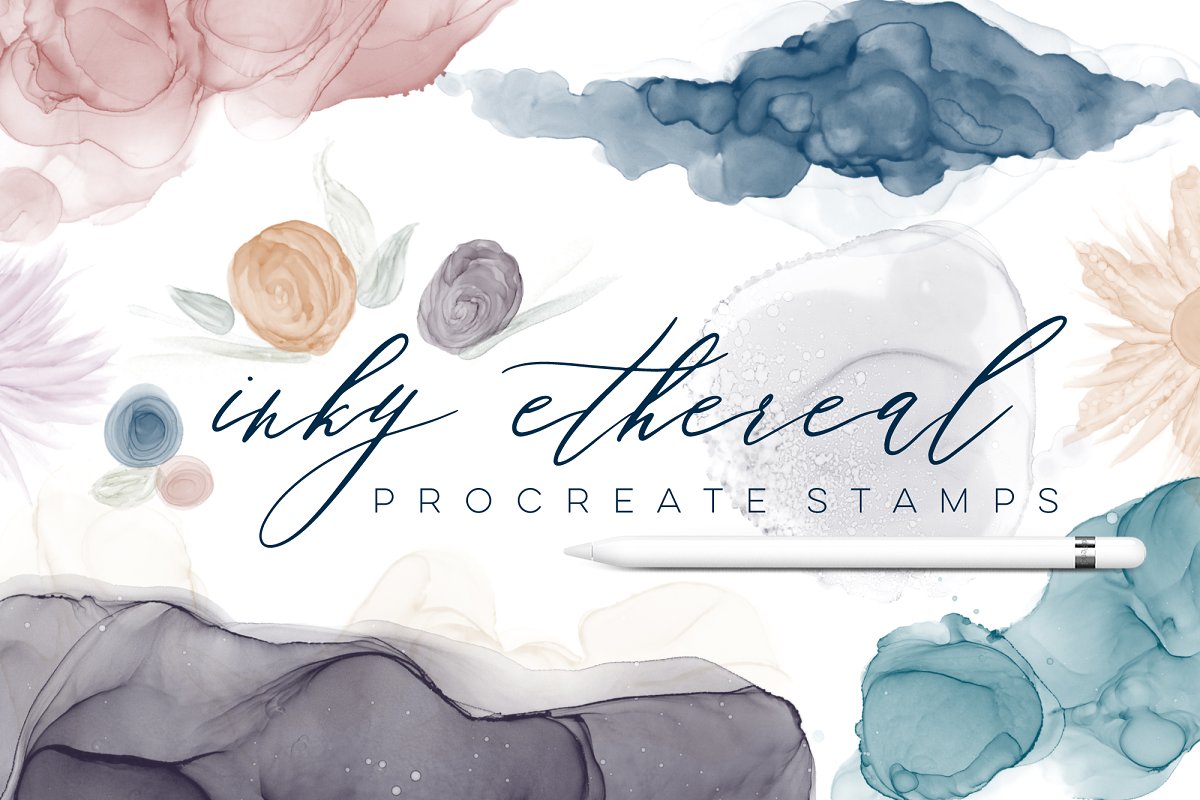 With 113 brushes to choose from in a subtle variety of styles, including florals, you will always have something unique to work with. They look great big or small, in any color you choose. Use them to embellish photos, lettering projects, social media posts, or anything you choose!
Info / Download Source
Chalk Dust – Procreate Lettering Kit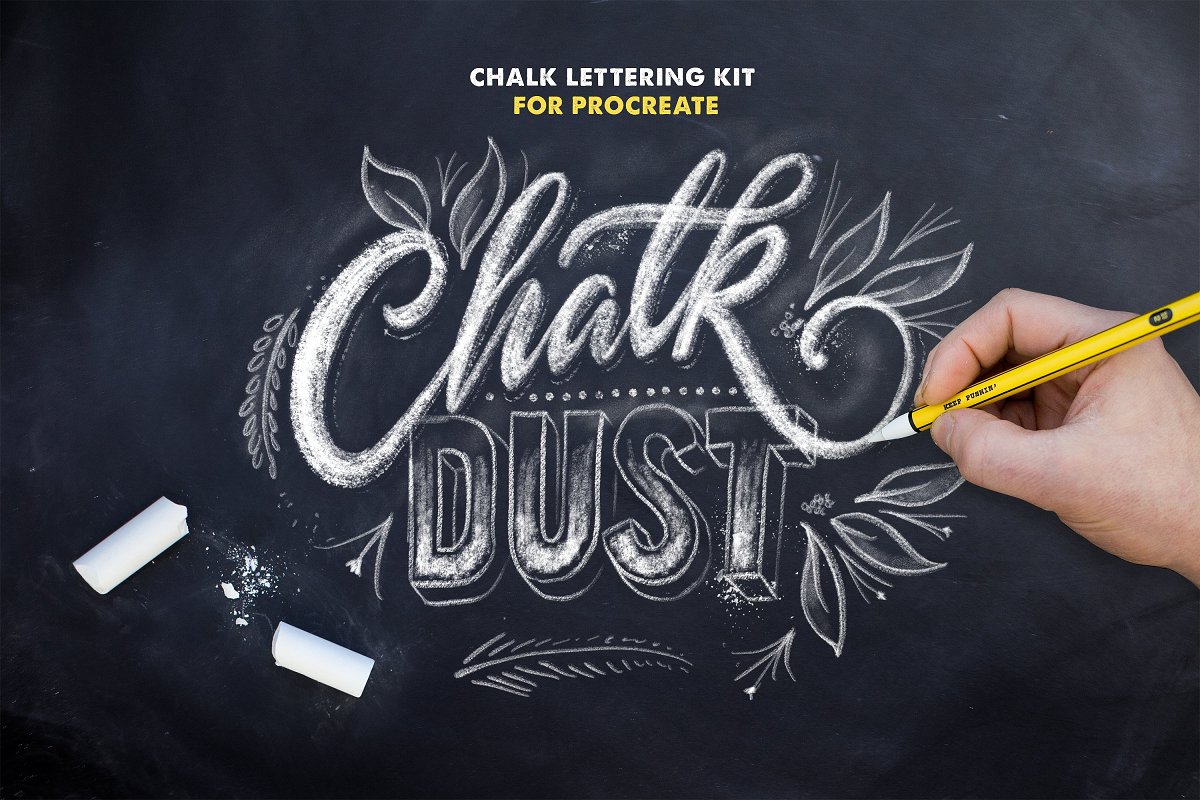 Ever since picking up the iPad Pro and Apple Pencil my favourite style of lettering has to be chalk, because of how creative you can be with the effect chalk gives you. This pack has been made using actual chalk textures to give the most realistic looking set of brushes that you'll find for Procreate. You also get tips and tricks guide sheet to show you how to do things like shadows and shading and drawing elements like banners and floral elements.
Info / Download Source
Painterly Pack – Procreate Brushes
The Painterly Pack includes 17 custom made brushes with unique brush shapes and textures. The Painterly Pack is best for getting realistic painting results in a variety of styles. They range from wet oil brushes, to large rollers, to dry block-in brushes, and everything in between. Also included are 2 fun specialty brushes that mimic the style of Jackson Pollock and Impressionist painters.
Info / Download Source
Jason's Procreate Brushes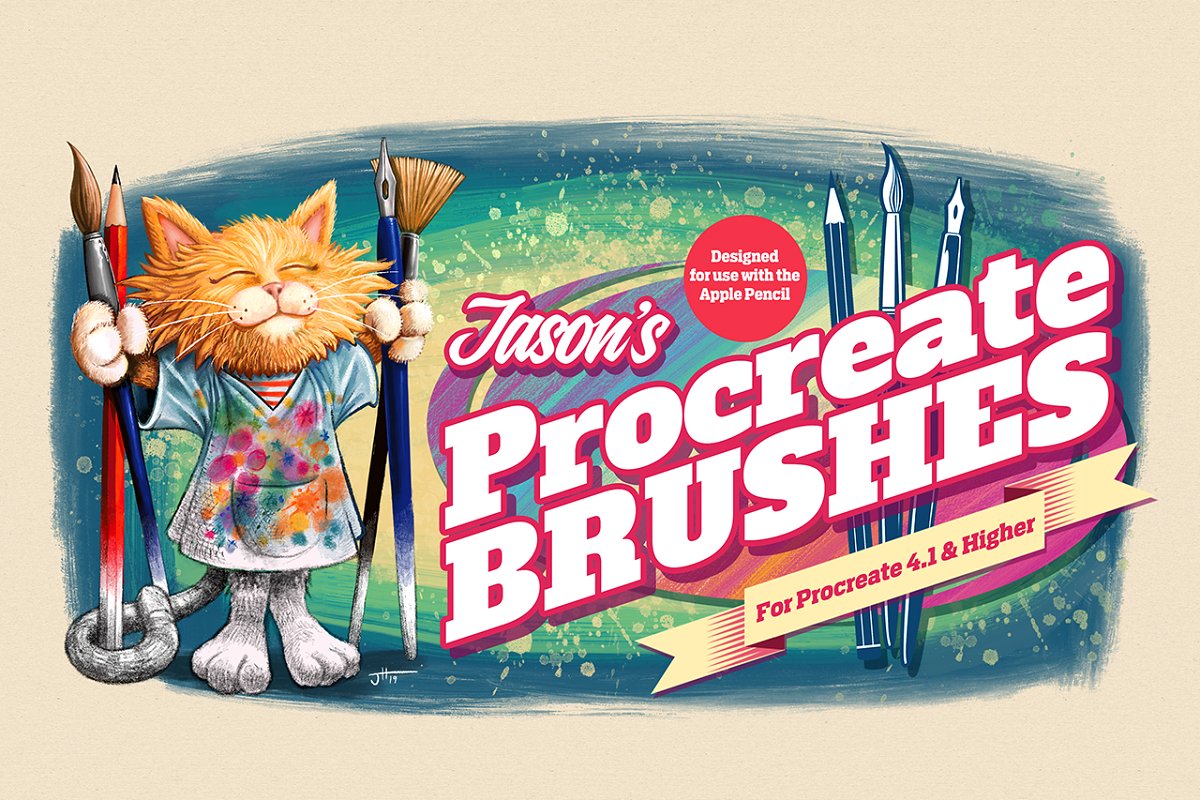 Consisting of over 220 carefully crafted brushes in themed sets, including highly expressive dry media, inks, paints and washes. This is a superb brush set for anyone looking to harness the speed and power of Procreate to produce highly finished illustrative work and striking concepts, or freely and rapidly carve out visual ideas.
Info / Download Source
The Jungle: Procreate Brushes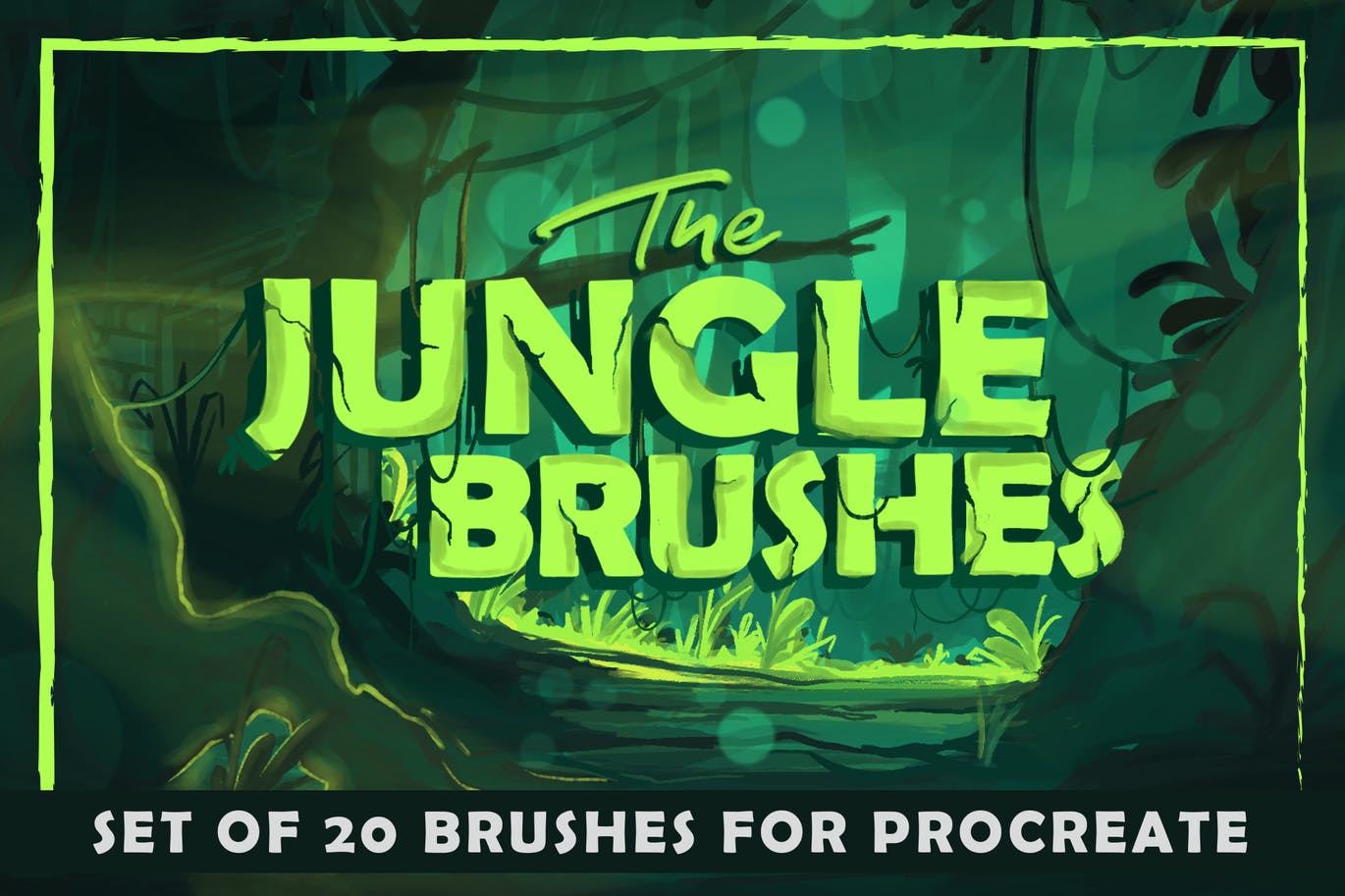 In this set you will get 20 AUTHENTIC brushes for creative projects. You will love to use this brushes in Procreate on any kind of projects, from illustrations for kids, grunge style illustrations, comic and realistic projects.
Info / Download Source
Vintage Comic Procreate Brushes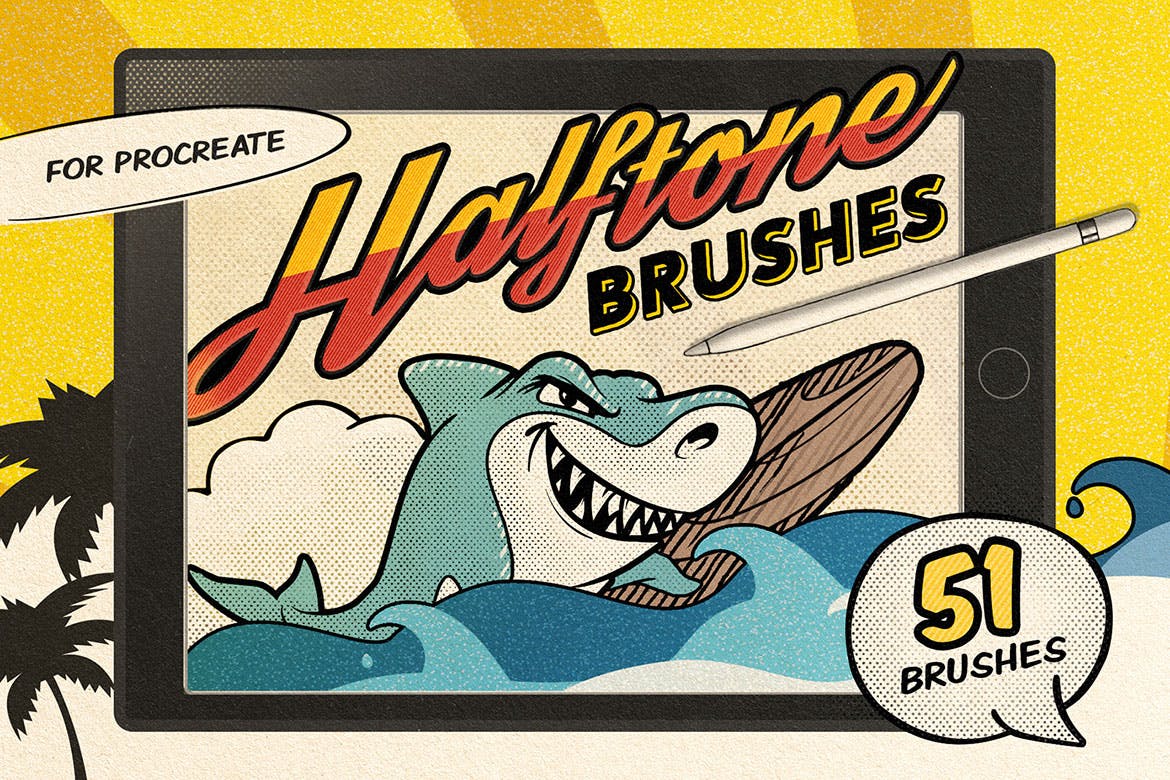 Meet the second part of our comics-inspired halftone brushes! This time we've worked on creating the same tool for your vintage compositions, but for Procreate. 51 brushes, embraced the spirit of retro graphic novels.
Info / Download Source
Procreate Brush Calligraphy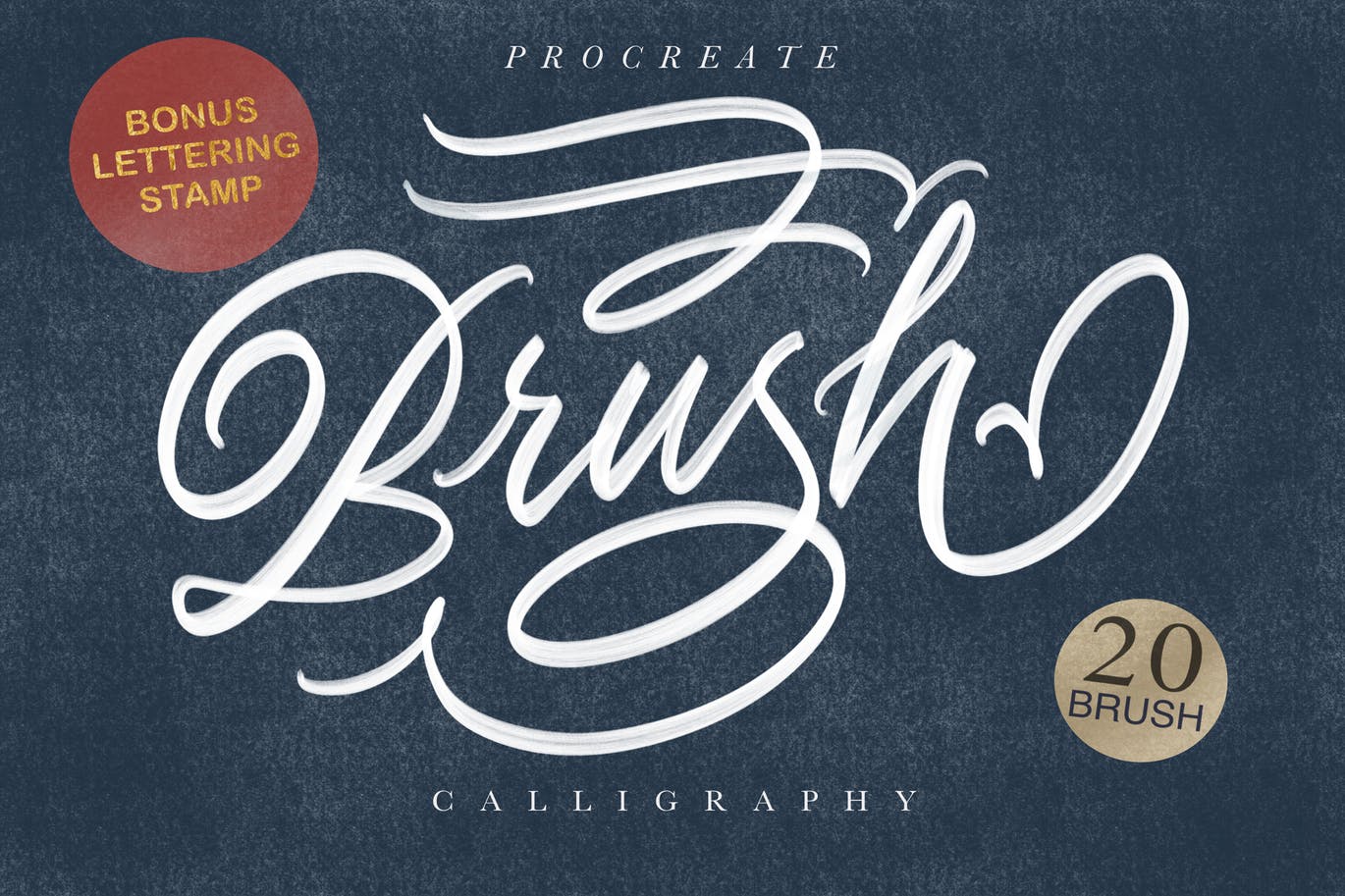 If you like making calligraphy in the procreate app, this brush is perfect for learning to make the letters you want. I made 20 brushes with details of 15 brush calligraphy and 5 brush signatures.
Info / Download Source
Hand Drawn Brushes for Procreate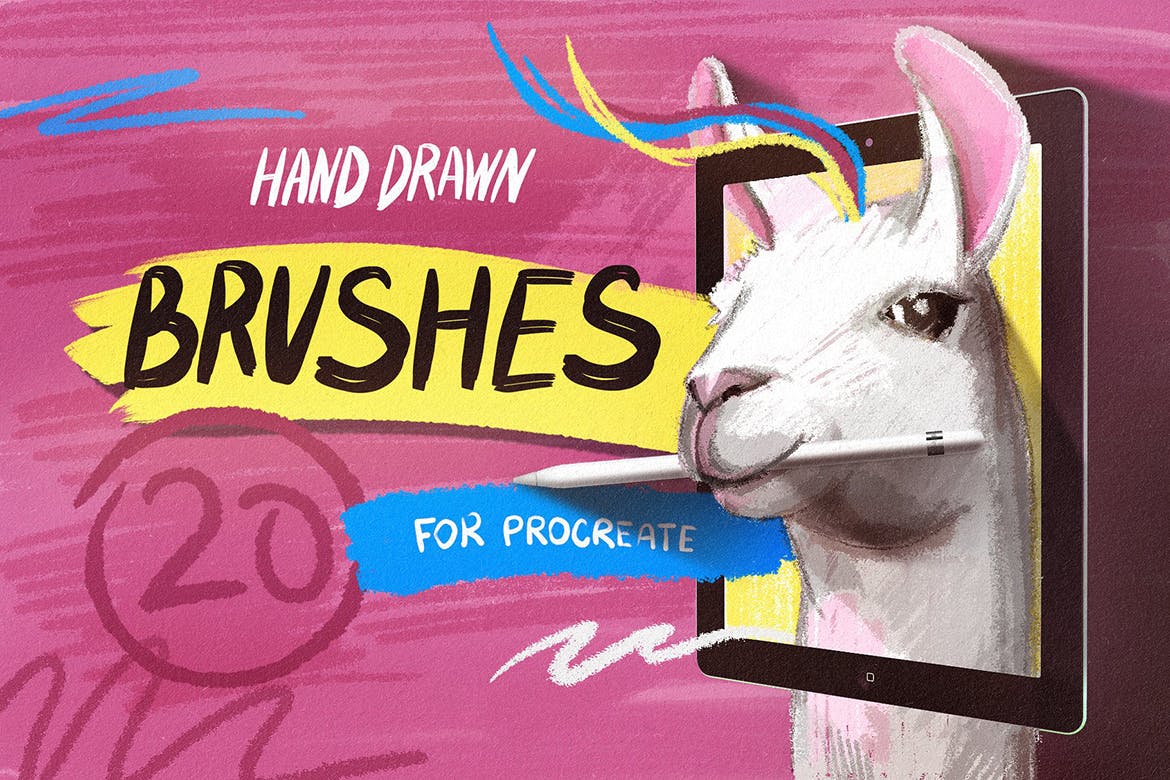 20 Procreate brushes in all the unimaginable forms and textures. You can make your image look soft and spongy or turn to the more strict lining or sketching — nothing holds you back from that, your resources are unlimited.
Info / Download Source
Graphic Beats: Brushes for Procreate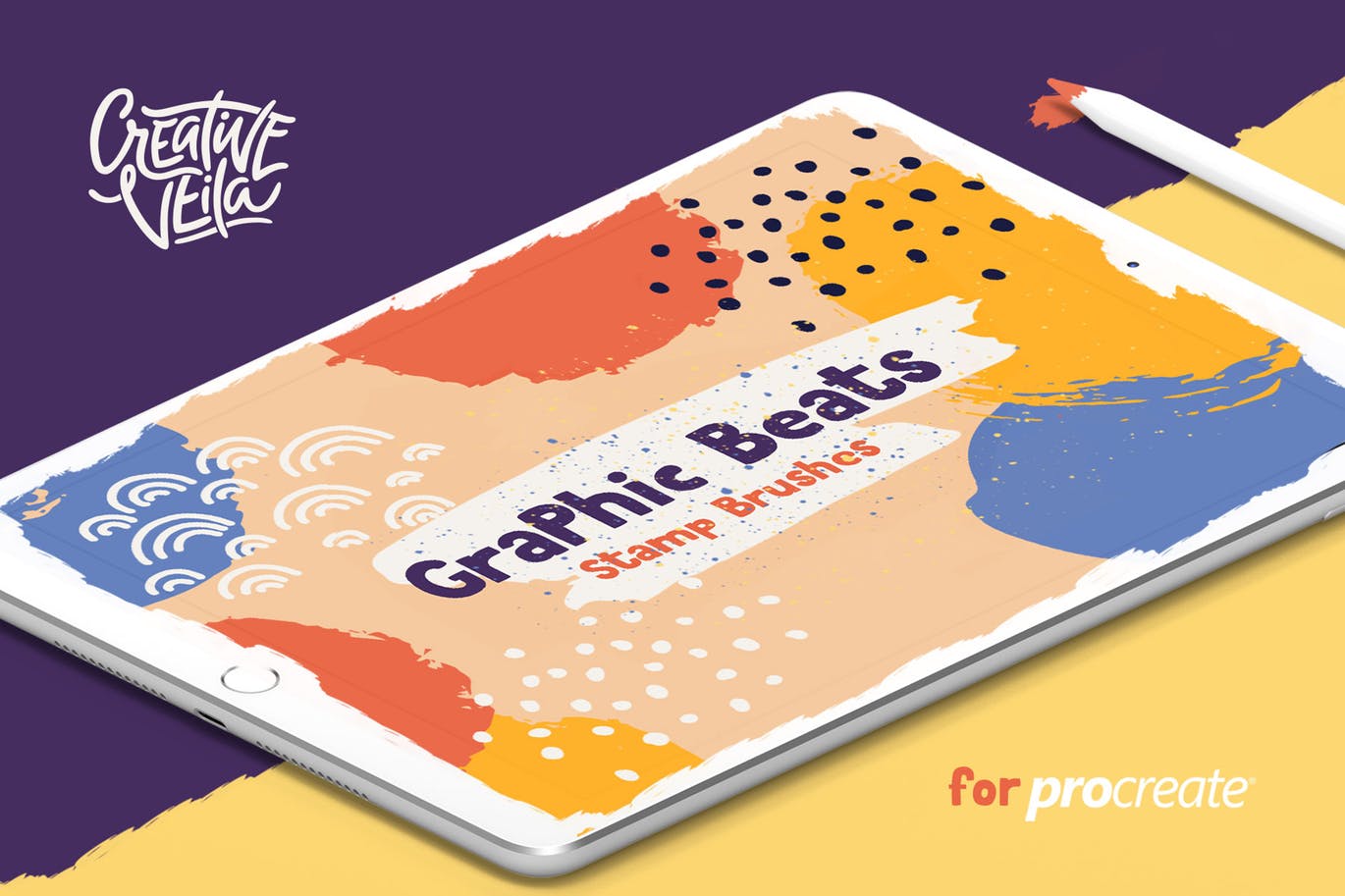 Graphic Beats is a massive pack of artistic stamp brushes for ProCreate app. Drop creative strokes, speech bubbles, swooshes, splashes and other high-resolution drawings and paintings with a single touch of Apple Pencil. This incredibly expressive and genuine artistic pack will provide you with tons of pro-grade assets to create beautiful and eye-catching designs with ease.
Info / Download Source
Graffiti Brushes for Procreate
As a graffiti artist who focuses almost exclusively in analog artwork, We've spent hours of time dedicated to creating handmade resources analog style to work digitally in Procreate using the iPad Pro and Apple Pencil.
Info / Download Source
Fabric & Paper Procreate Brushes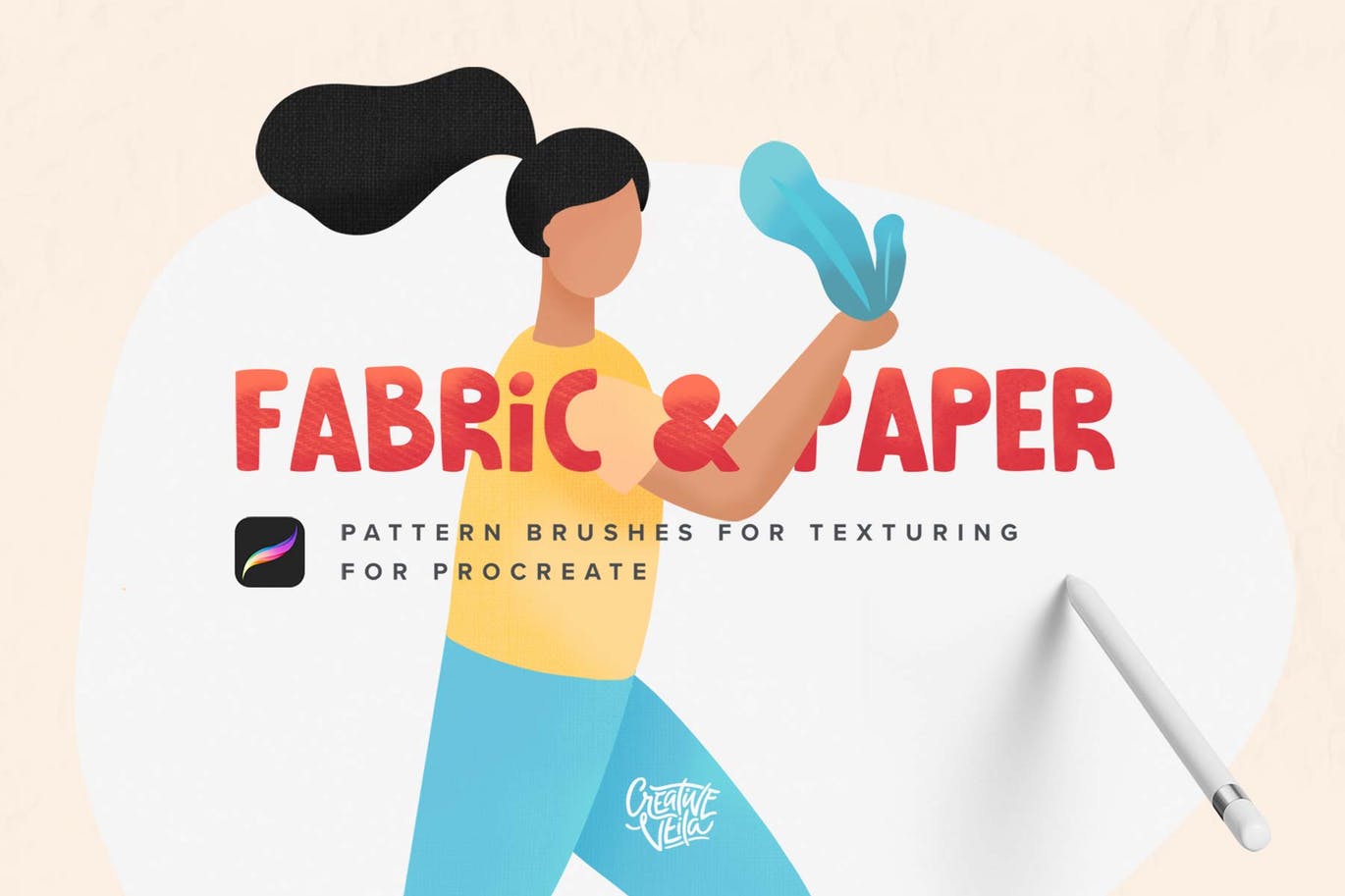 Discover 28 seamless pattern brushes for Procreate that work perfectly for texturing and shading by adding expressive fabric and paper pattern. No more default brushes and boring noise effect – try denim, crumpled paper, and burlap instead. Be original in your work using fabric and paper Procreate brushes for your unique projects!
Info / Download Source
Dry Texture Brushes for Procreate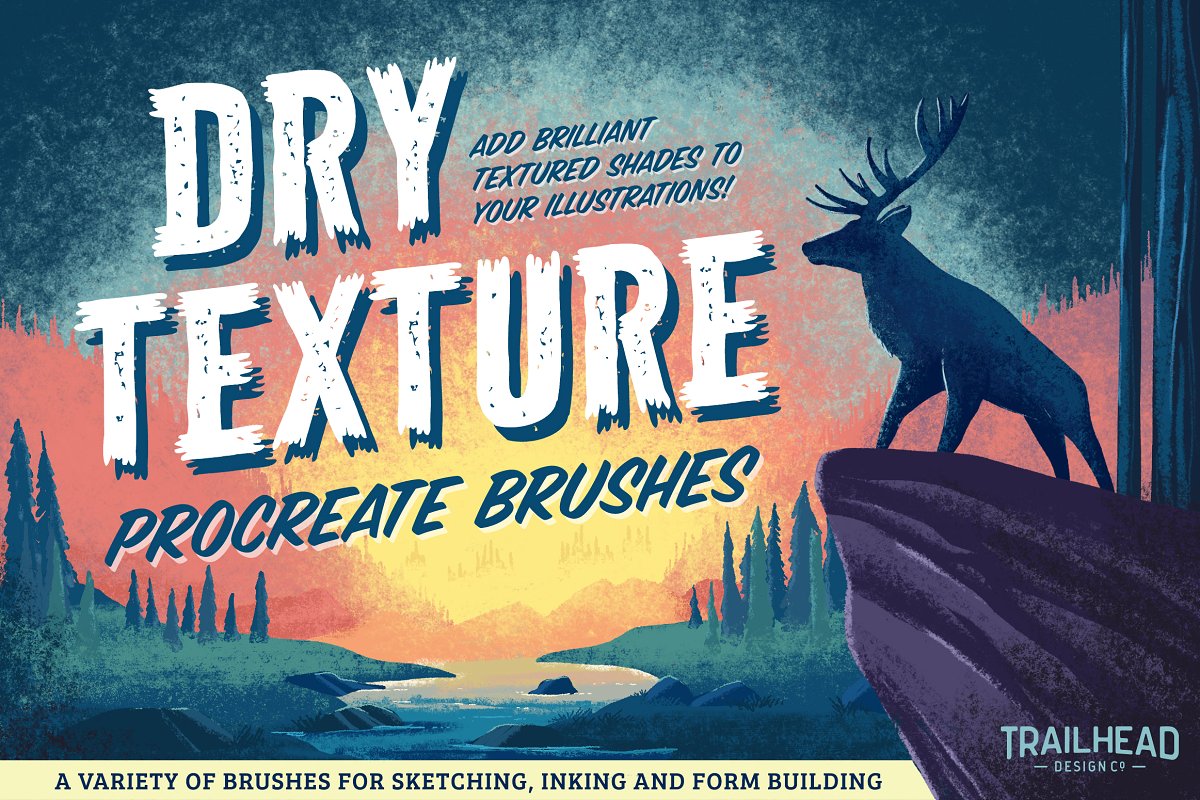 Introducing the perfect dry brush pack for Procreate! This set of 30 brushes includes everything you need to pencil, ink and shade with dry rough textures. This collection of brushes is easy and fun to use, and allows you to render illustrations in a unique style.
Info / Download Source
Lettering Brushes for Procreate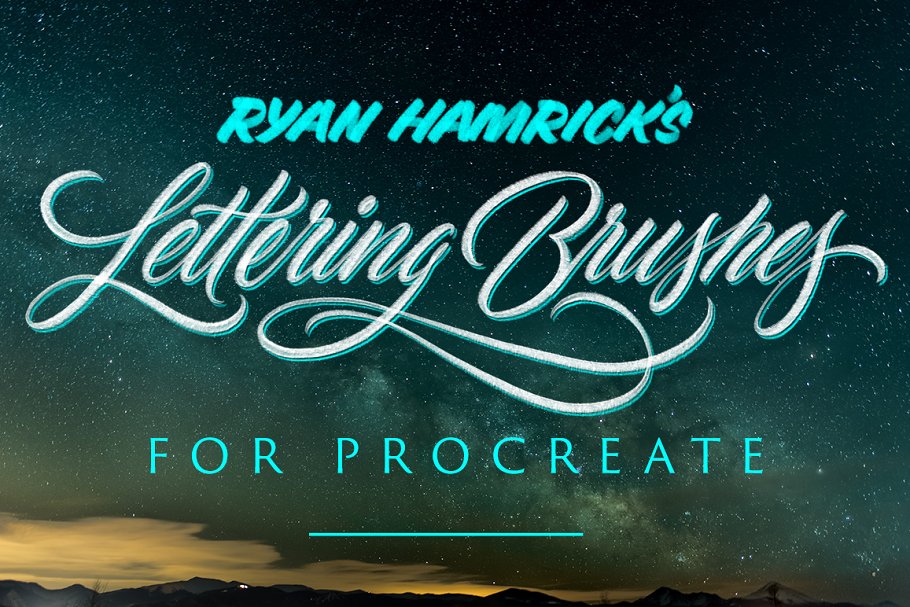 I've been using the iPad Pro and Procreate to produce high-end, professional lettering work since first acquiring this incredible device about three years ago. During that time, I've developed and fine-tuned a set of brushes that allow me to execute virtually any lettering style I want, without any real shortcomings, compared to the results I'd get using the actual analog tools that these digital brushes were created to simulate.
Info / Download Source
Master Watercolor Procreate Brushes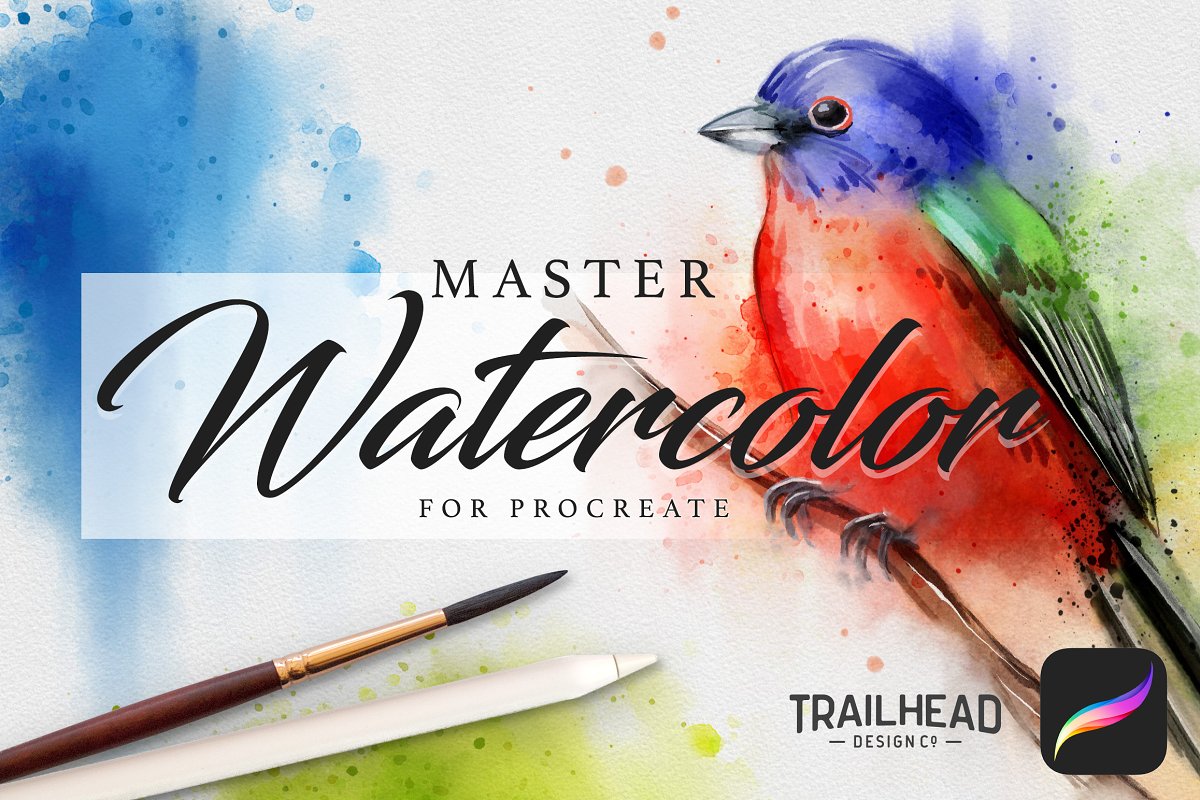 Introducing the most realistic and natural watercolor set available for the iPad and Procreate. This Master Watercolor Set is for the watercolor artist who wants to experience the same fun and feel of real watercolor on paper.
Info / Download Source
Drawing Box – Procreate Brushes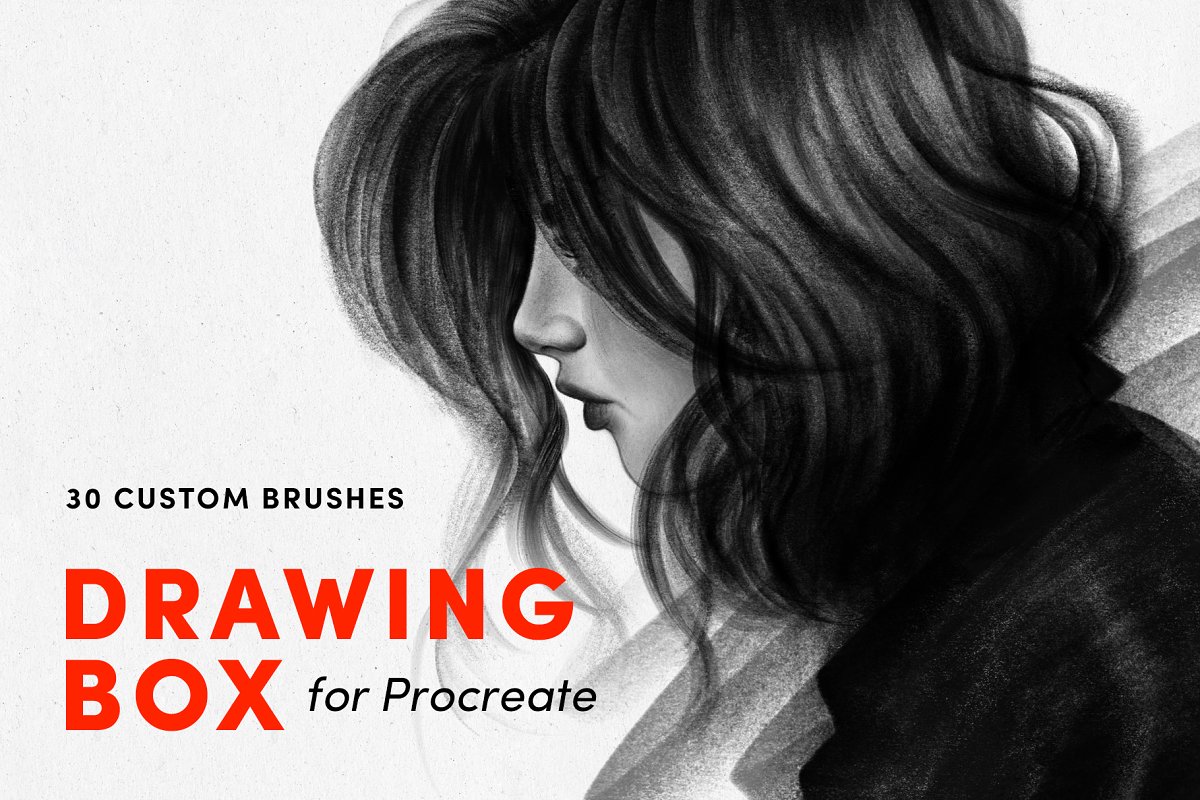 The Drawing Box features 30 custom brushes in a variety of (mostly) Dry Media styles from charcoals, to colored pencils, to crayons, to markers. Many brushes use the Apple Pencil's tilt capability for realistic side shading. Every texture used is seamless to ensure perfect brush strokes every time. A short description of each brush is in the product images to help you get a feel for how the tools can be used.
Info / Download Source
Procreate Lettering Toolkit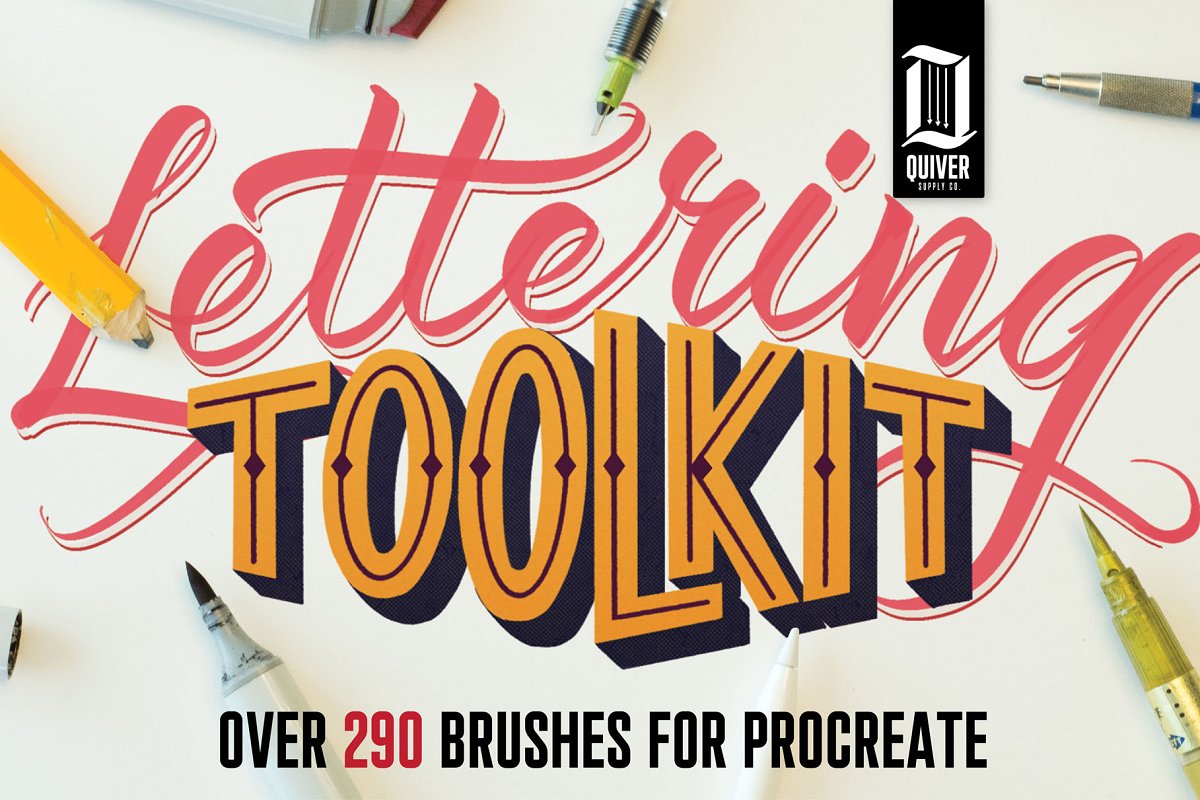 Over 290 brushes for procreate. All created to emulate the tools that professional lettering artists keep handy. Open up your world to experimentation with a wide variety of brushes and tools. No matter the job, you can always find the right tool.
Info / Download Source