Photoshop brush packs are very popular among graphic designers because they help to create beautiful designs with stunning effects really fast. Photoshop brushes are particularly useful if you are not an expert in graphic software and techniques.
So, in this collection we have added more as 15 impressive flower Photoshop brushes which are ready to use for designers. You will find that many of these brushes are great for posters, web design, flyers, photo manipulation etc. Check them out and don't forget to share this article with your friends if you find it useful.

You may also like:
Floral Watercolor Photoshop Brushes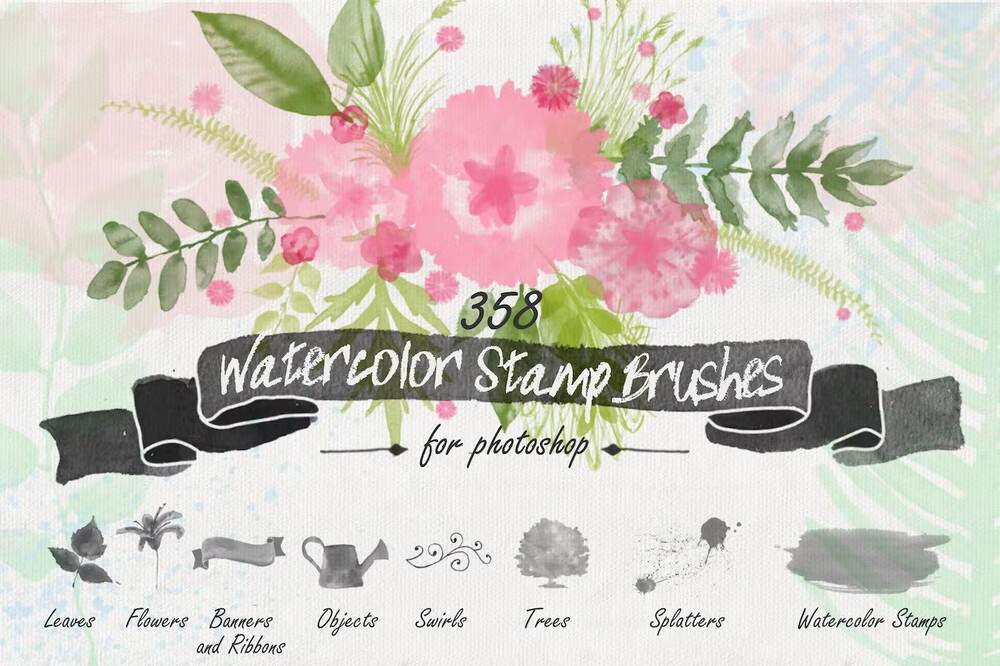 This set of watercolor high resolution stamp brushes dedicated for Photoshop. You can easily pick up any color and create endless designs with these brushes.
Floral Stamp Brushes for Photoshop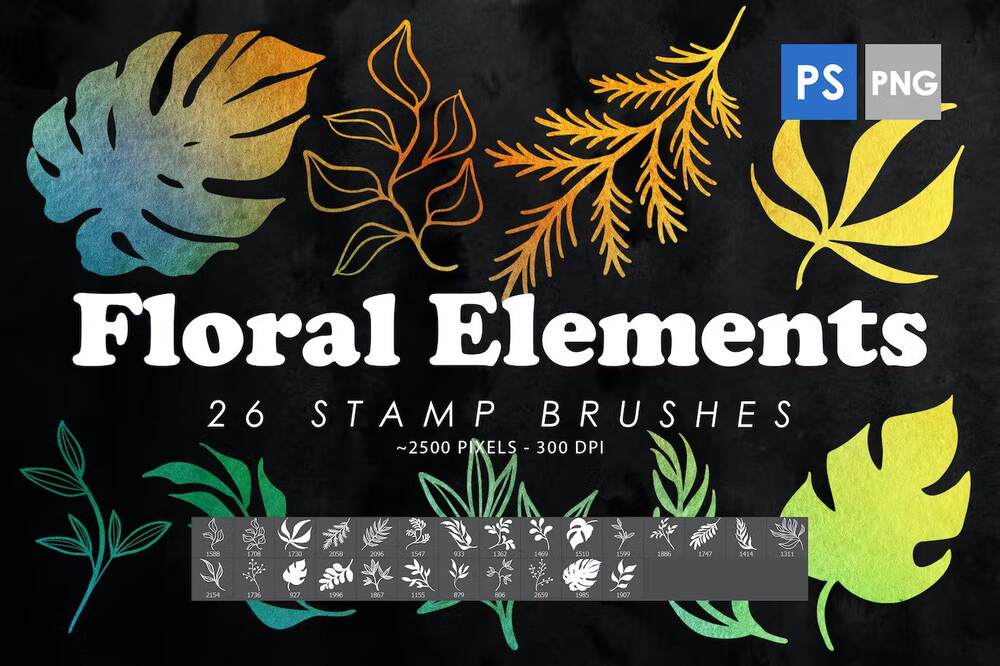 This pack of high-quality Photoshop brushes and PNG files will help you create stunning designs in no time at all. Plus, you can use these brushes as clipart, as decorative elements, for print, web, posters, cards and etc.
Free Elegant Flower Photoshop Brushes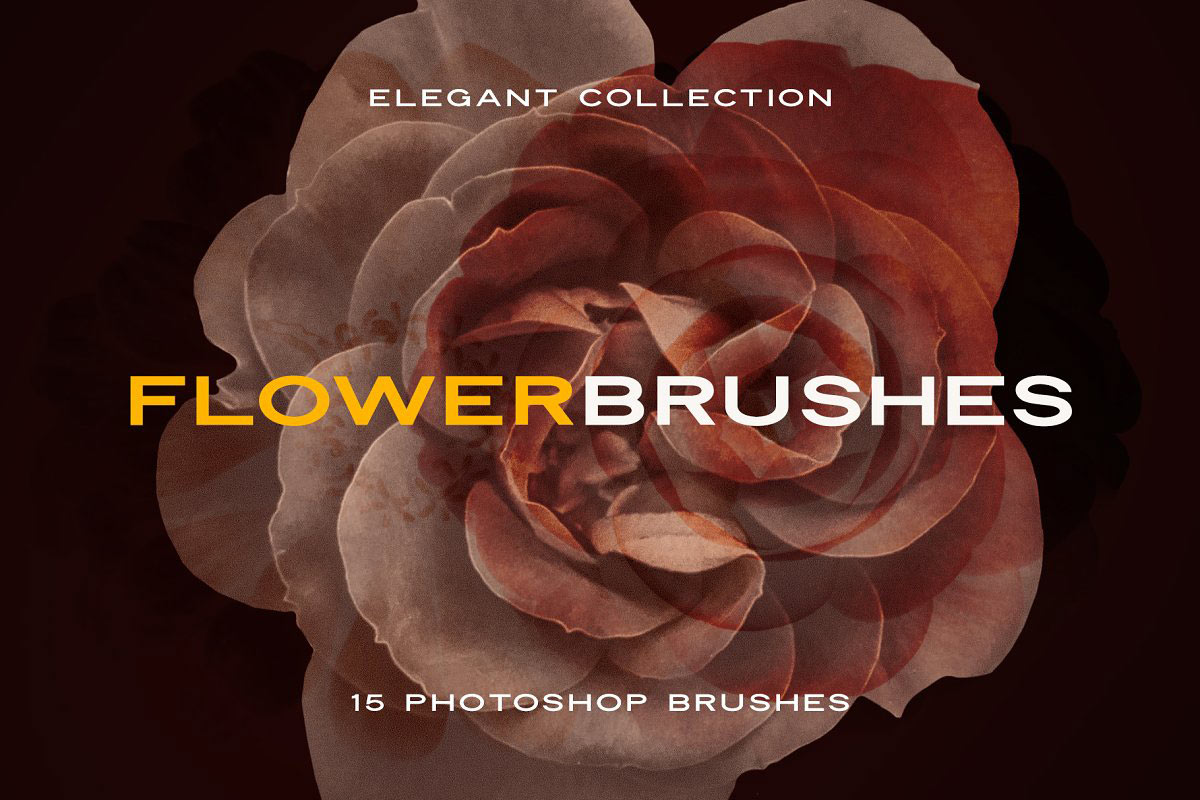 This botanical collection includes 15 brushes of lovely roses, lilacs, and even dandelions. Just taken them and turn into a powerful tool for your design projects with a couple of peculiar adjustments.
Floral Photoshop Brushes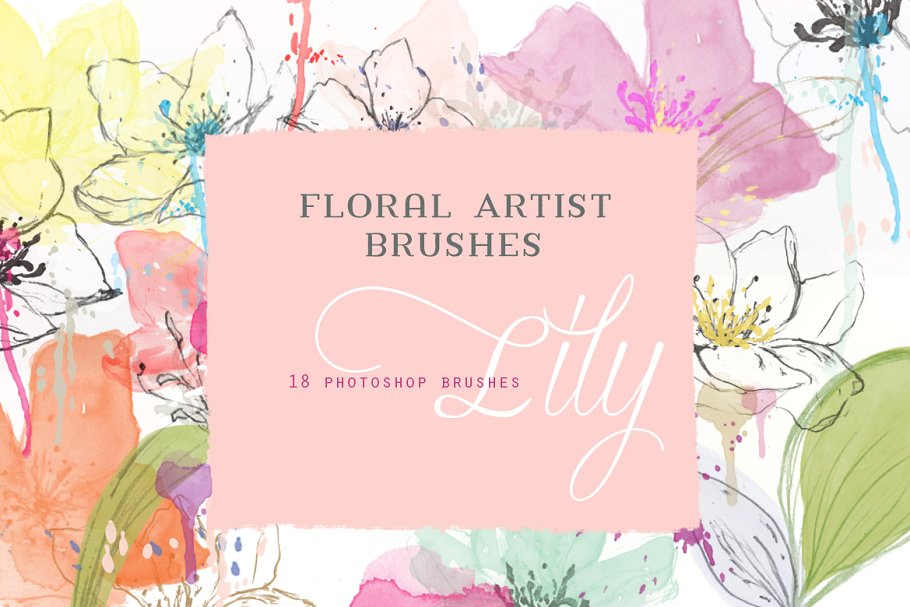 Have fun layering the outlines along with the watercolour flowers, leaves and stamens then add some splatters or drips. Use different colours to create endless possibilities.
Blooming Watercolor Brushes Set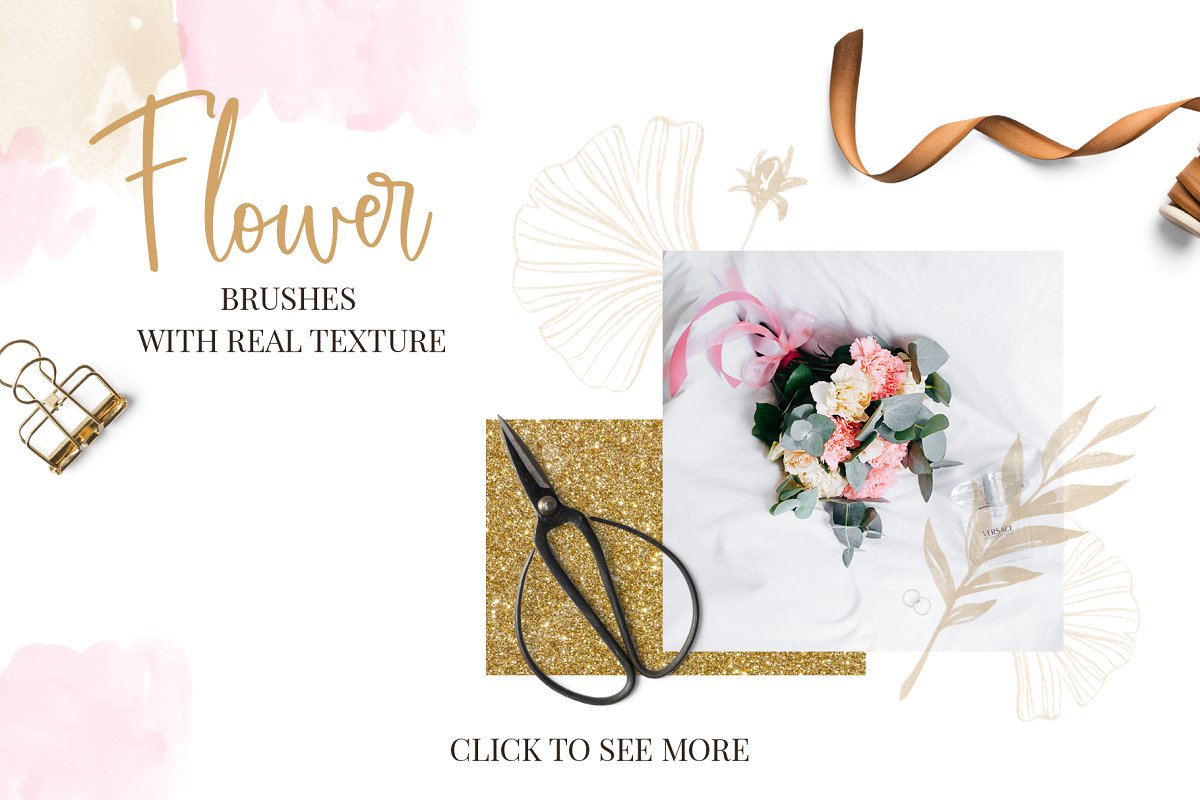 Elegant and gentle set with 84 watercolor brushes. Use it for moodboards, templates for social media, wedding invitations and branidng. All brushes in hi-res and have real watercolor texture.
Pressed Flowers Photoshop Brushes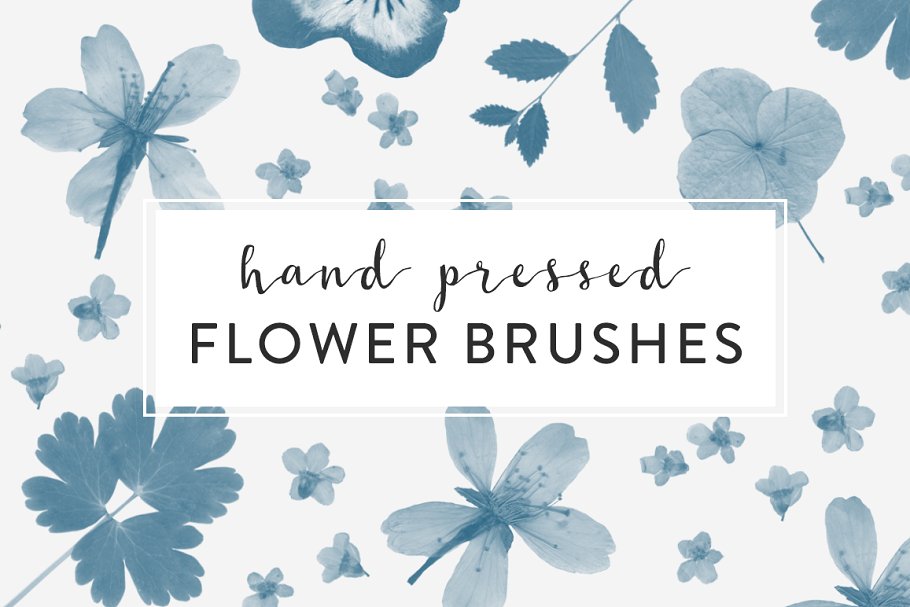 These floral brushes would be perfect for craft projects, nature journals, scrapbooking, blog and website headers, background images, patterns and invitations for special events.
Flower Silhouettes Photoshop Brushes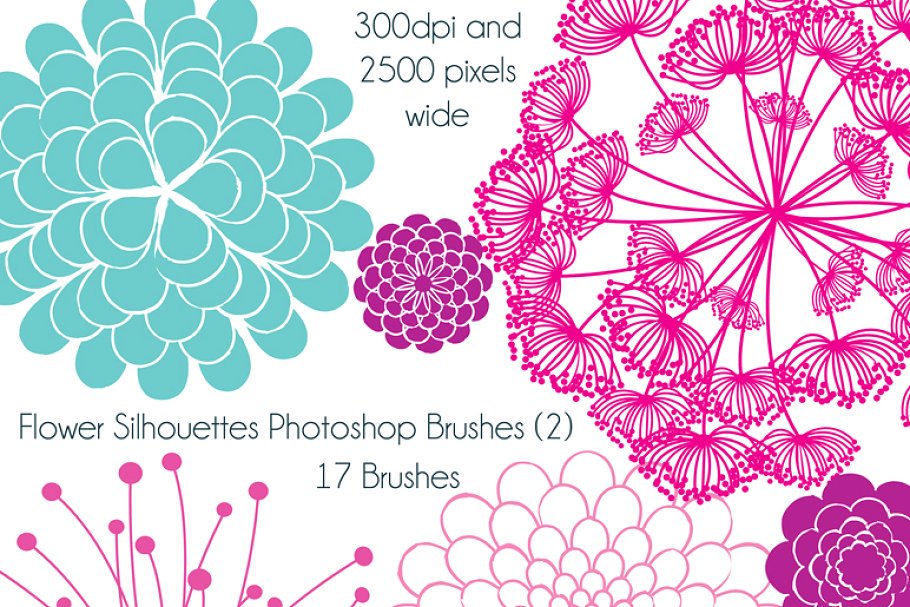 Create endless designs with these cool flower photoshop brushes. You can chage colors, style and everything you need for your project.
Flower Photoshop Brushes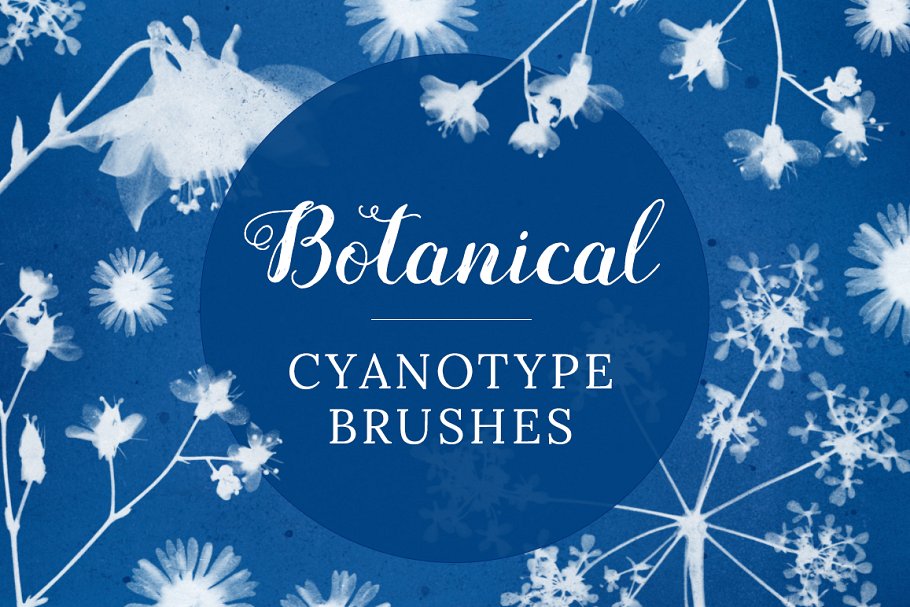 Each of these botanical illustrations was handmade using real flowers and leaves on light sensitive ink – a photographic printing process called cyanotype, developed in 1842. It results in ethereal, textured prints with an almost 3D quality to them.
Photoshop Brushes Watercolor Flowers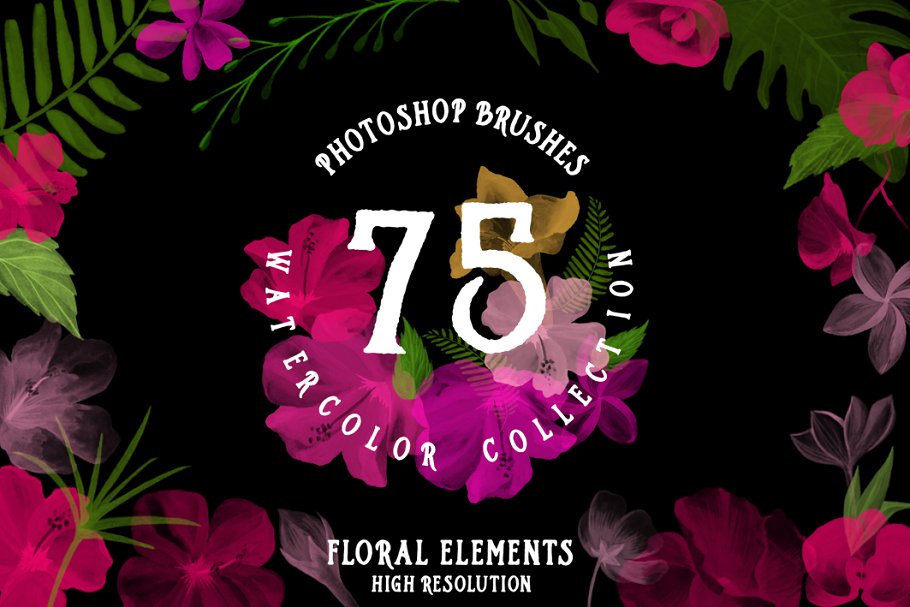 The zip archive contains: 4.abr files. 60 brushes floral elements, 5 brushes fauna, 4 brushes garlands, 6 brushes wreaths. ABR. format supports Adobe Photoshop.
Doodle Mandala Flowers Photoshop Brushes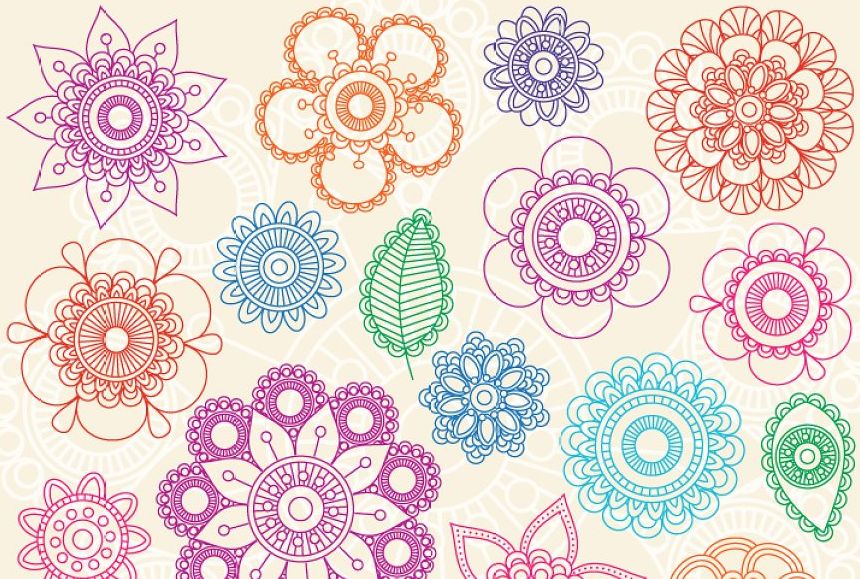 A hand drawn flower Photoshop brush set contains 20 high-resolution brushes that works with Photoshop. The brushes are in the best quality and ready for easy usage.
Floral and Lace Photoshop Brushes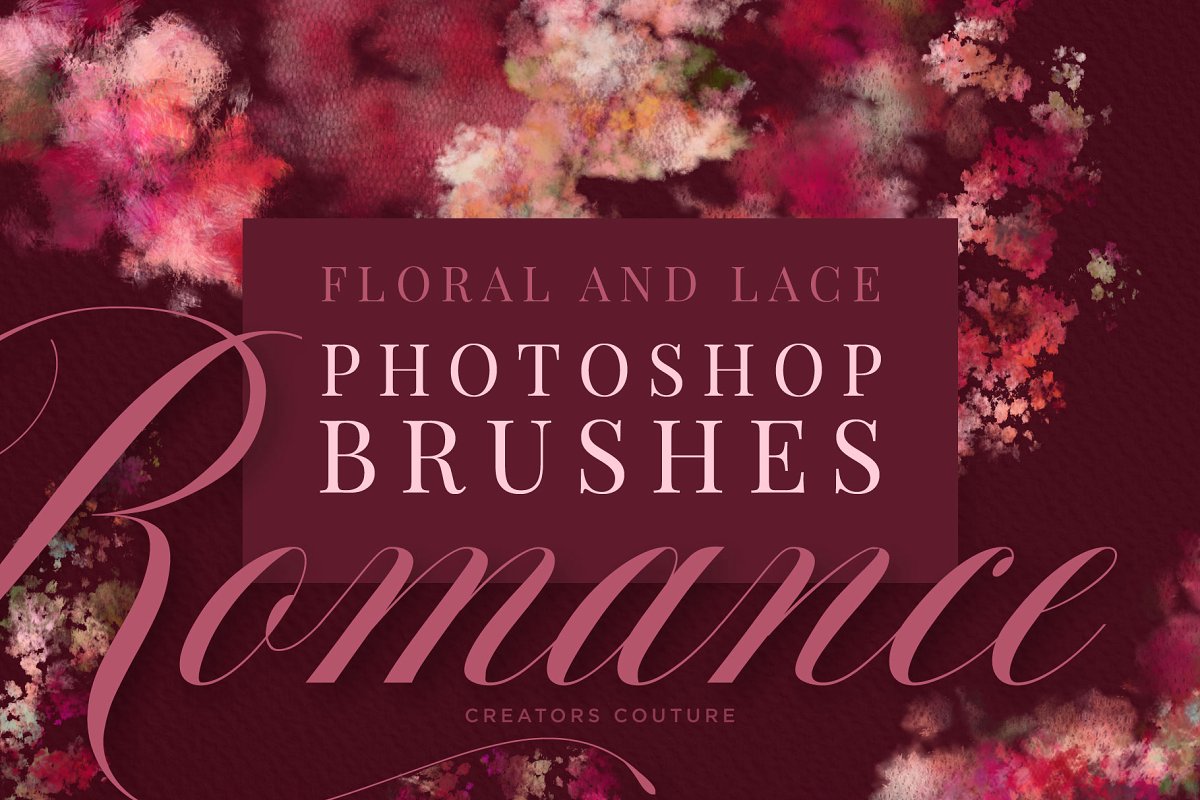 A collection of tulle and lace brushes, play and have this idea to combine florals and tulle and lace to create an ethereal, magical Photoshop brush collection using this revolutionary hack to blend colors as you paint in Photoshop.
Vintage Flower Brushes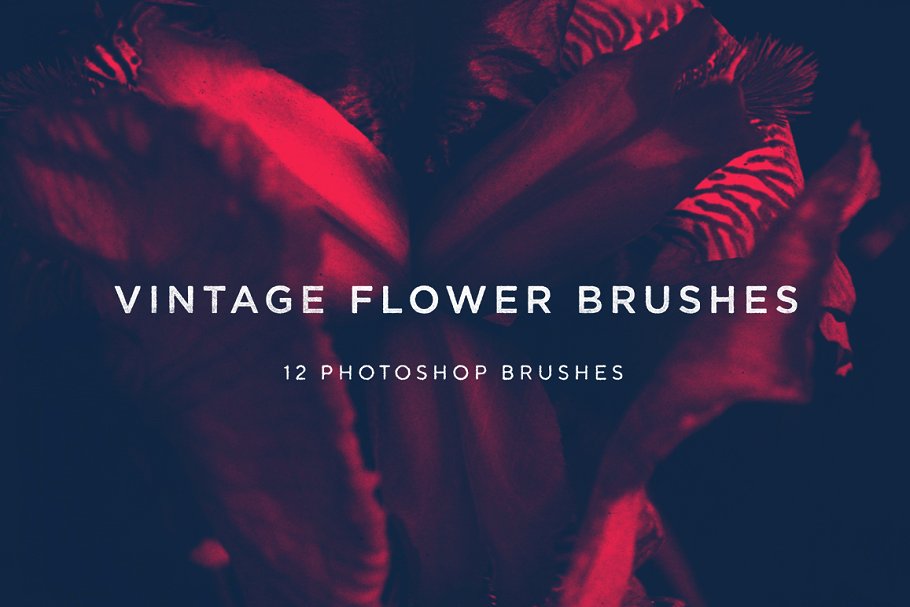 A vintage flower Photoshop brushes include 12 hi-res Photoshop brushes, generated from 1950 Kodachrome colour slide photography. These brushes are a great addition to any designers toolbox. Try overlaying them to create interesting abstract imagery.
Flover Petal Brushes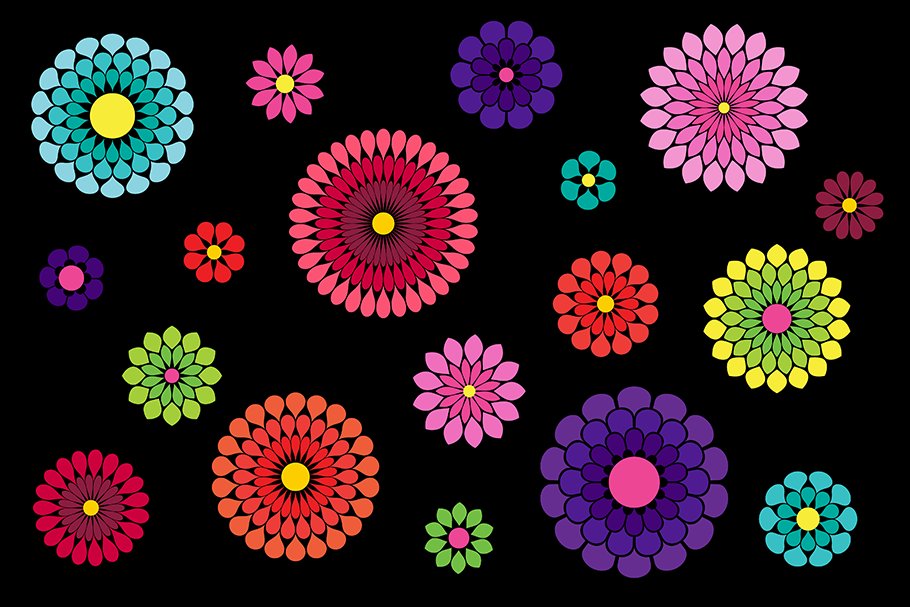 A fun collection of 36 editable brushes to create unique flower petal shapes. You can use these graphics for blog and web design, scrapbook paper, and for any other digital or paper design projects.
Elegant Flover Brushes for Photoshop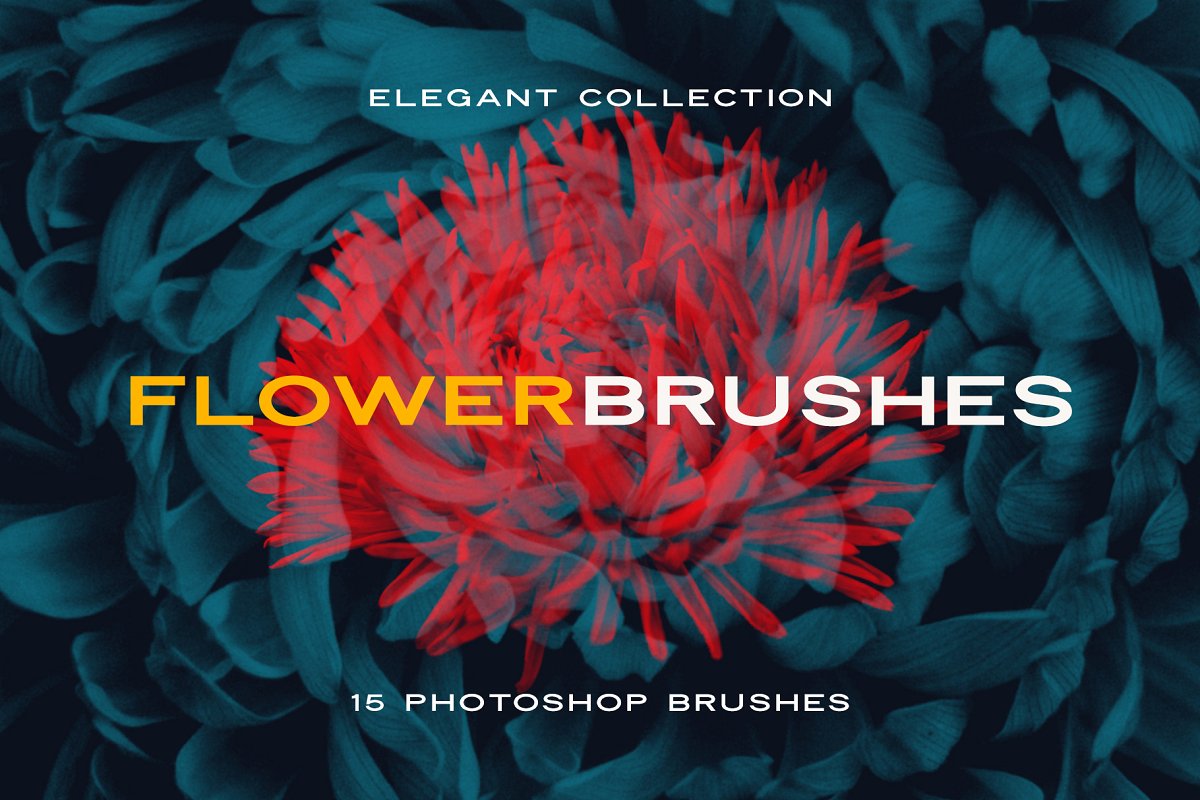 This botanical collection includes 15 Photoshop brushes, created by nature herself. Every single blossom is way too good to be the only item of your composition, so why not combine several ones together? Play around with transparency and layers to carry out your own unique flower.
6 Hand Inked Floral Brushes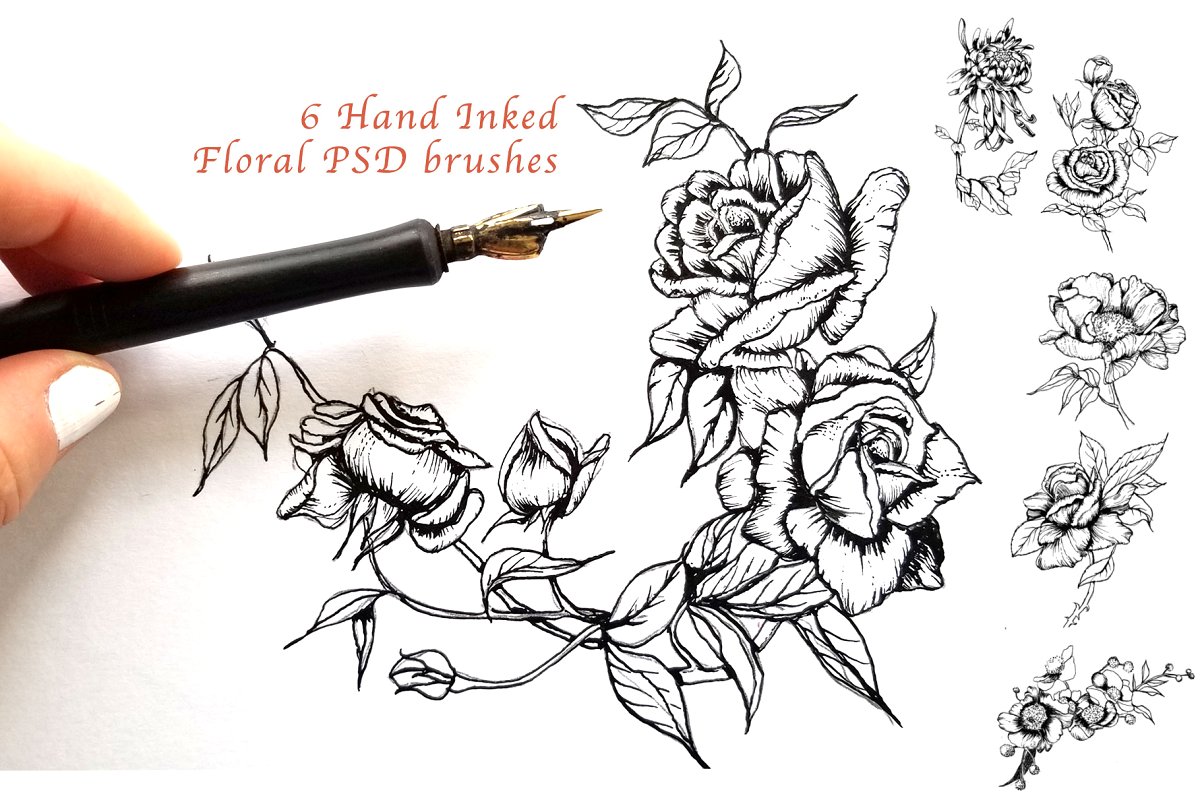 6 hand inked Photoshop floral brushes and flower metallic drawings. Overlay, color and scale for versatility. Or use the included metallic original drawings for your needs.
Elegant Floral Brushes for Photoshop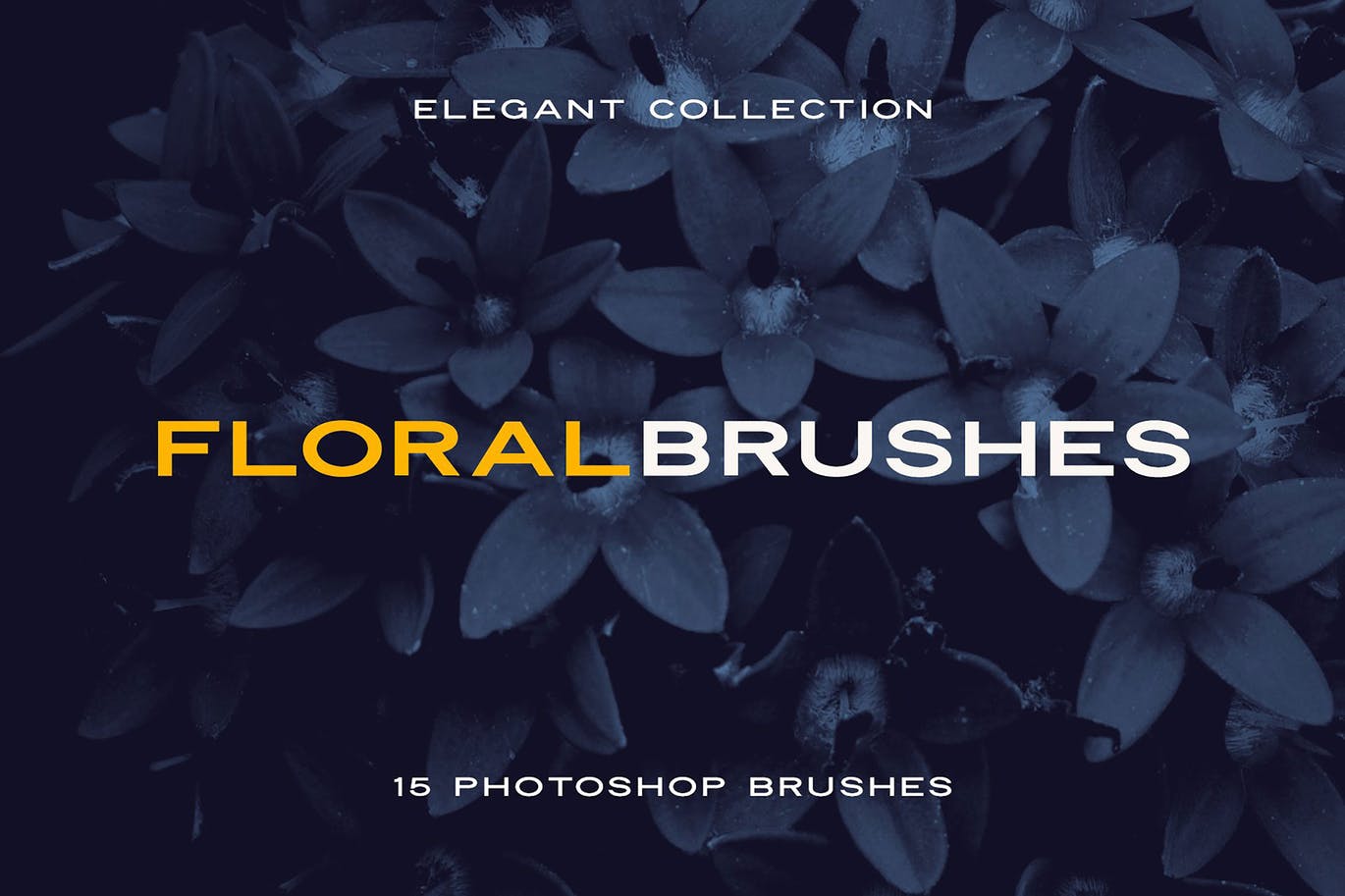 Every petal has a story to tell, so how about an entire composition? 15 Photoshop brushes serve an elegant example of how you can tell, create, share via flower images without finding it either too complicated or time-consuming.