A little splatter never hurts, but it can be a fantastic design element when it comes to painting with the Procreate app. In this article, we list only the best Procreate stamp brushes to take your art to new heights.
These Procreate splatter and speckle brushes were created by professional design artists and are of the best quality regardless of whether they are free or premium elements. Working with Procreate for iPad is very simple, you just have to download these brushes and create your designs with an Apple pen. We hope you will feel ideal and create something amazing.

You may also like:
Ink Splatter Procreate Brushes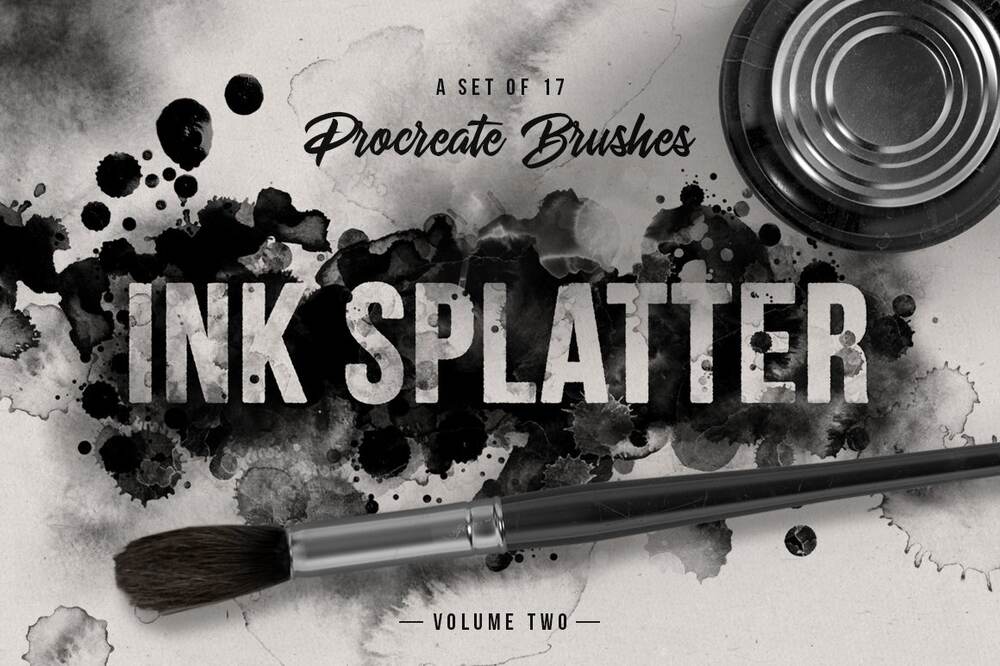 This set includes 17 ink splatter brushes for the Procreate. They're great for adding texture to your illustrations or hand lettering pieces, creating backgrounds or textures.
Inky Procreate Brushes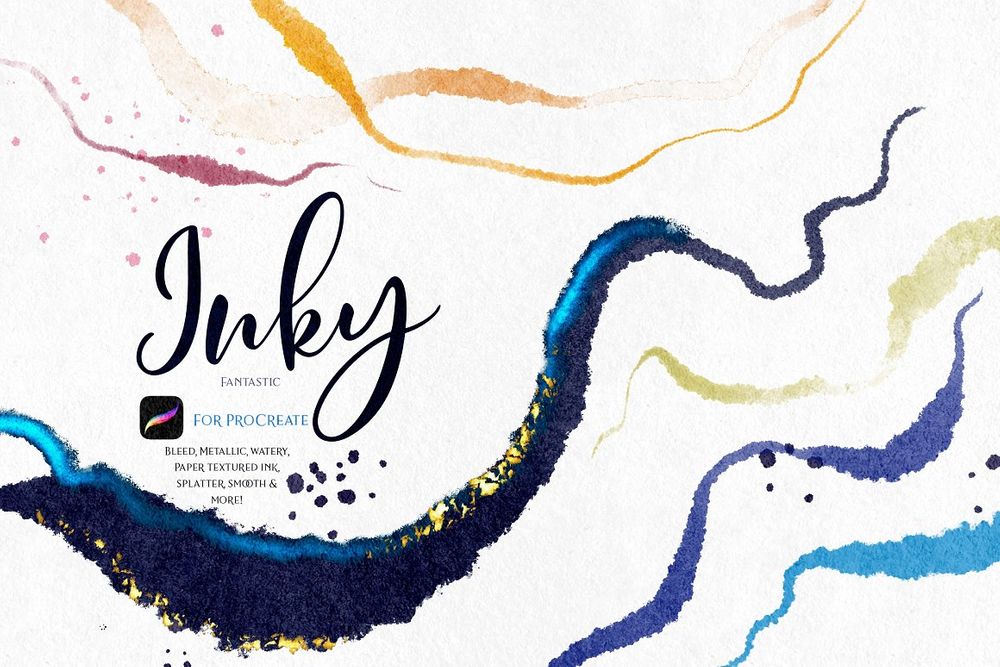 A curated 20 brushes for Procreate that is perfect for your artworks with iPad to explore your creativity.
Splatter and Speckle Procreate Brushes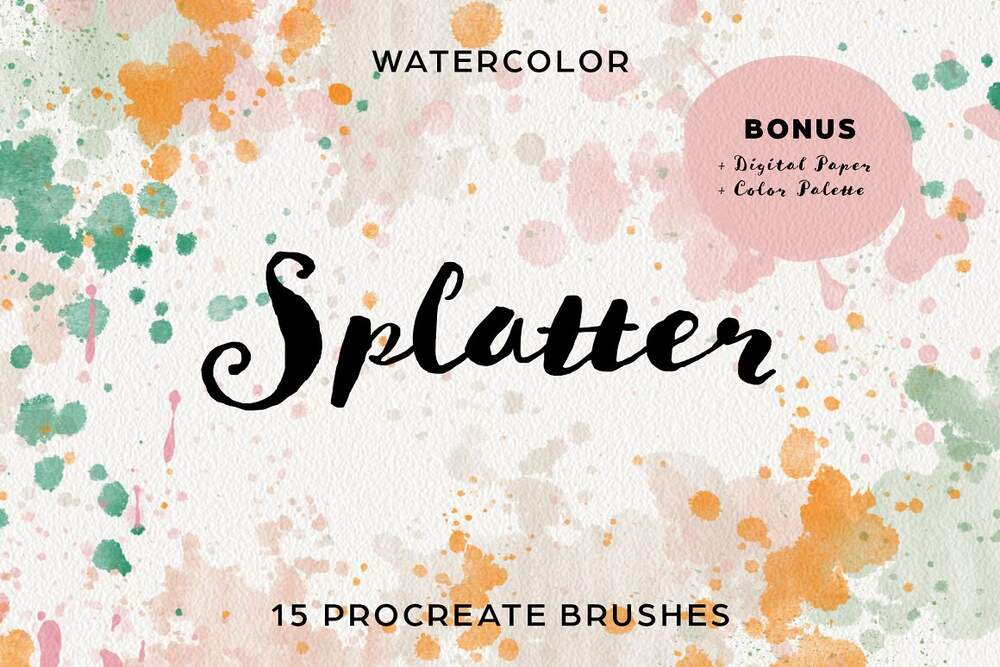 The brush pack comes with a total of 15 different watercolor stamps for Procreate.  They are perfect for adding some splashes to your digital watercolor artwork.
42 Paint Watercolor Procreate Brushes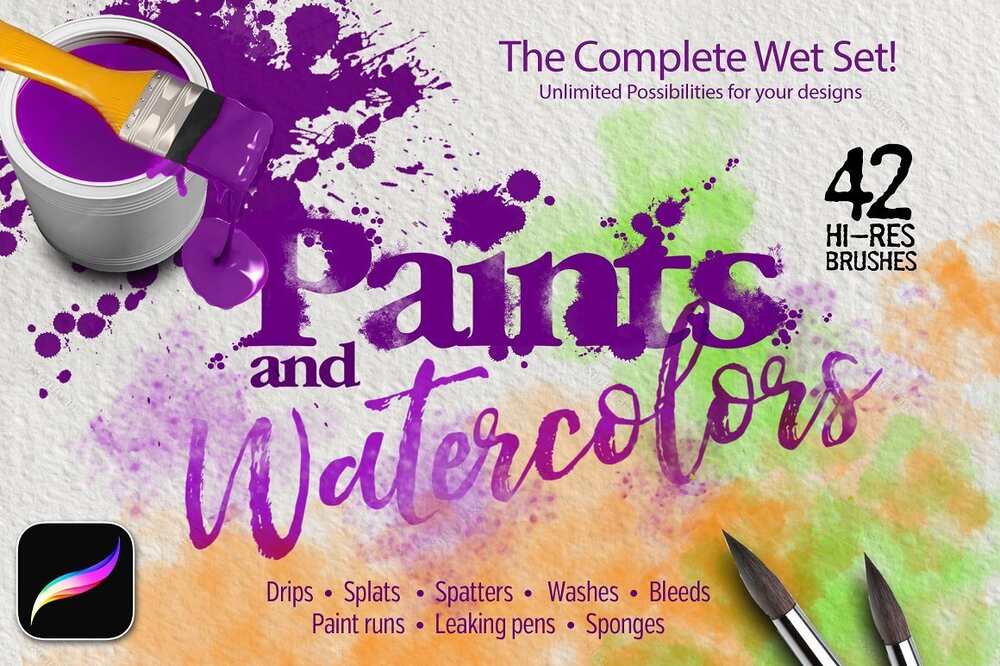 42 paints and watercolors brushes for procreate has been based on real paints and watercolors. They are great for creating backgrounds along with adding delicate washes, grungy splatters to your designs.
Free Splatter Procreate Brushes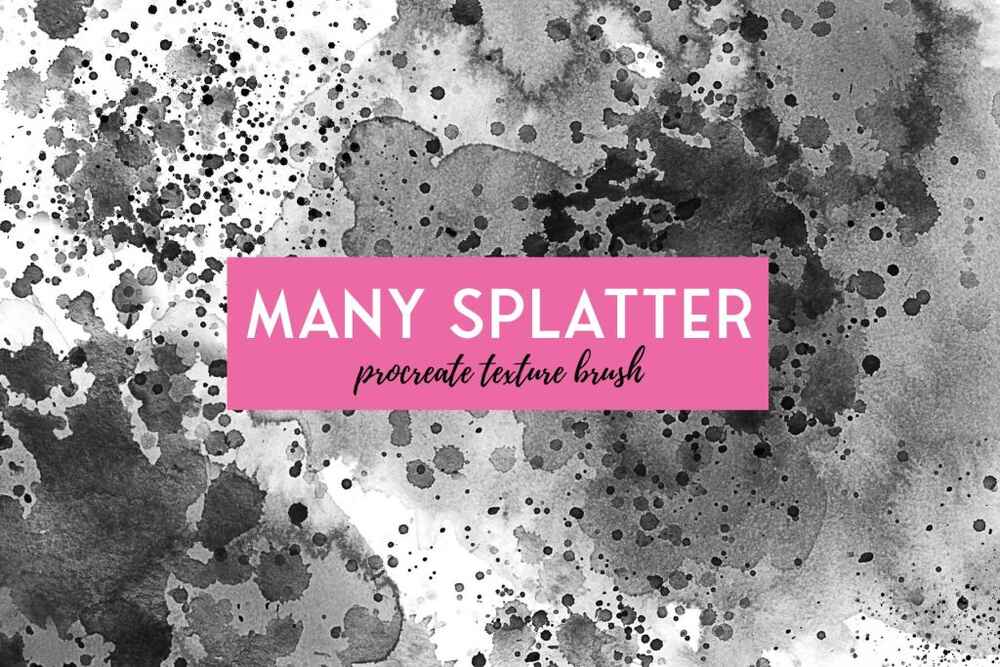 Create a textured splatters in your art with iPad with these free to use splatter brushes for Procreate.
Master Watercolor Brushes – Ultimate Edition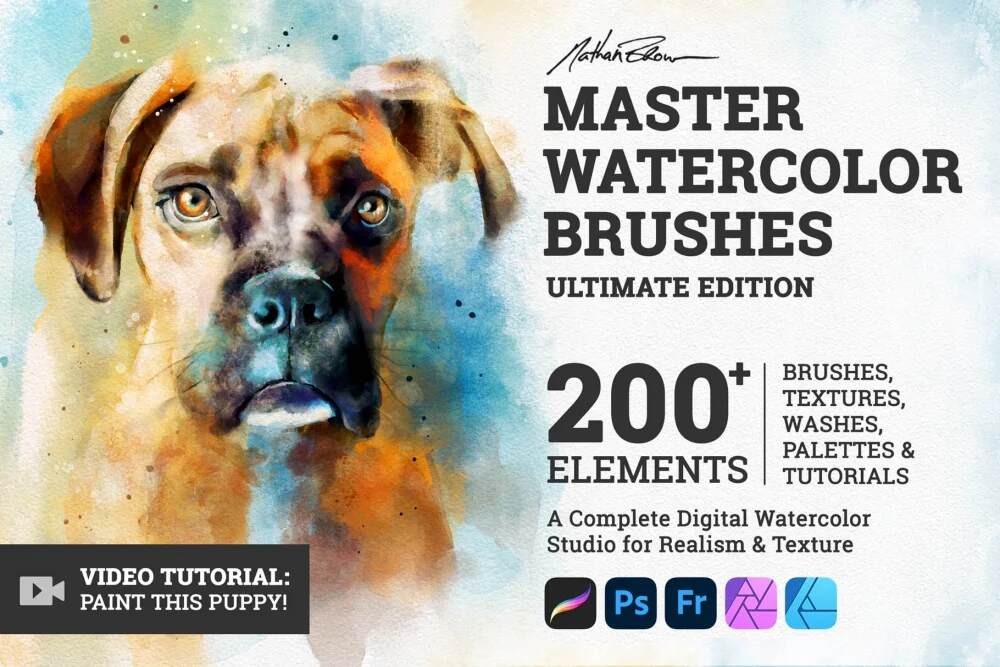 The most realistic and natural watercolor studio for digital painting. Add textures, splatters, palettes and more to your artwork with procreate.
Amazing Alcohol Ink Procreate Brushes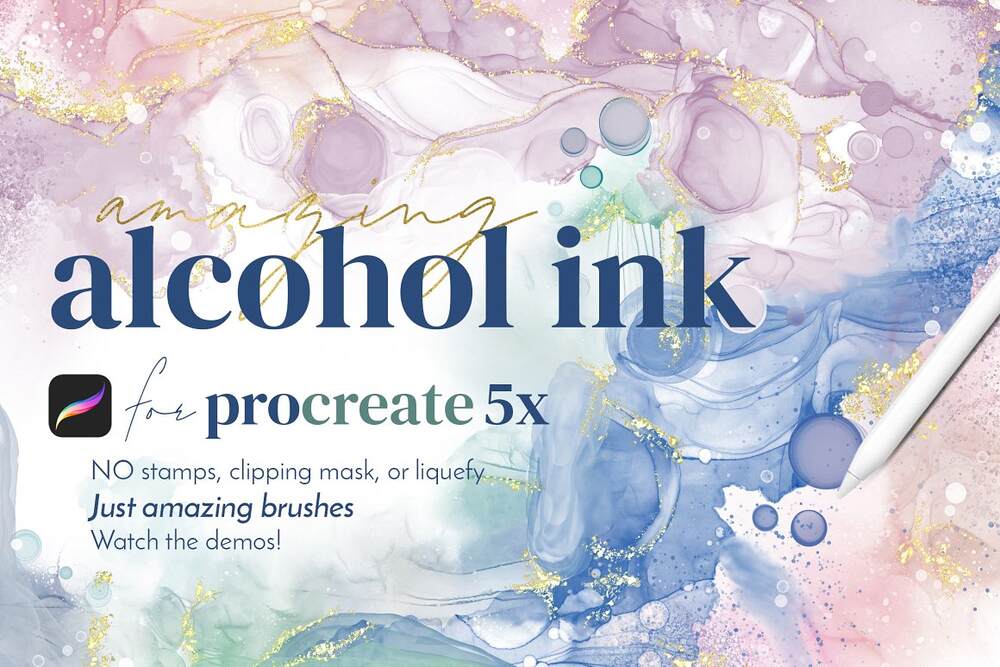 This is a set of carefully crafted brushes which allow you to create realistic alcohol ink artwork right on your iPad.
Procreate Watercolor Brush Kit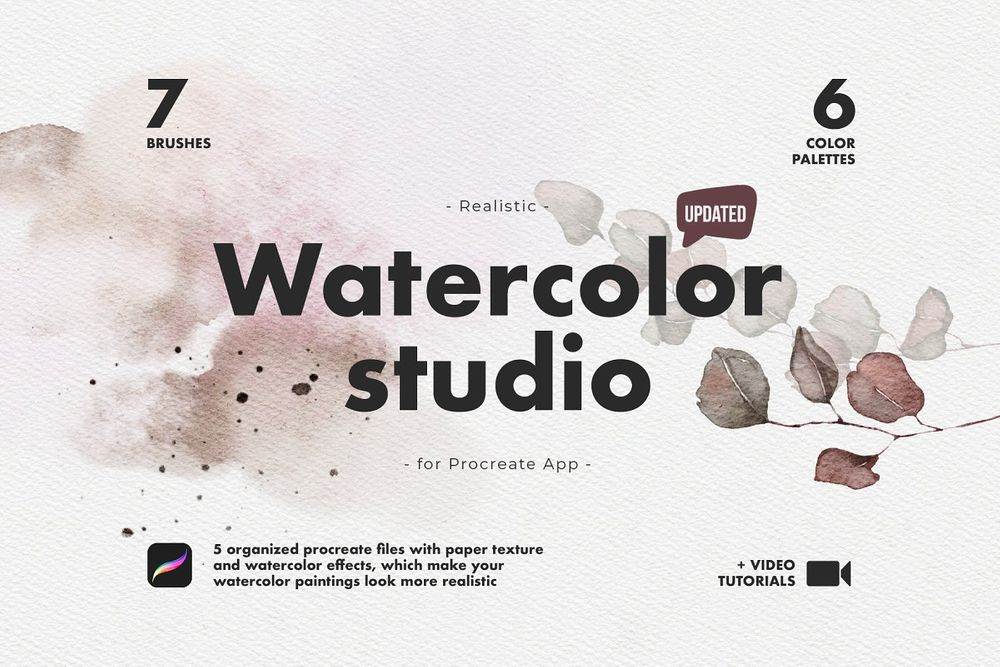 KJ Watercolor Studio is a combo of brushes and canvases. They interact with each other so that your Procreate illustrations look like real watercolour.
Procreate Ink & Paint Stroke Stamps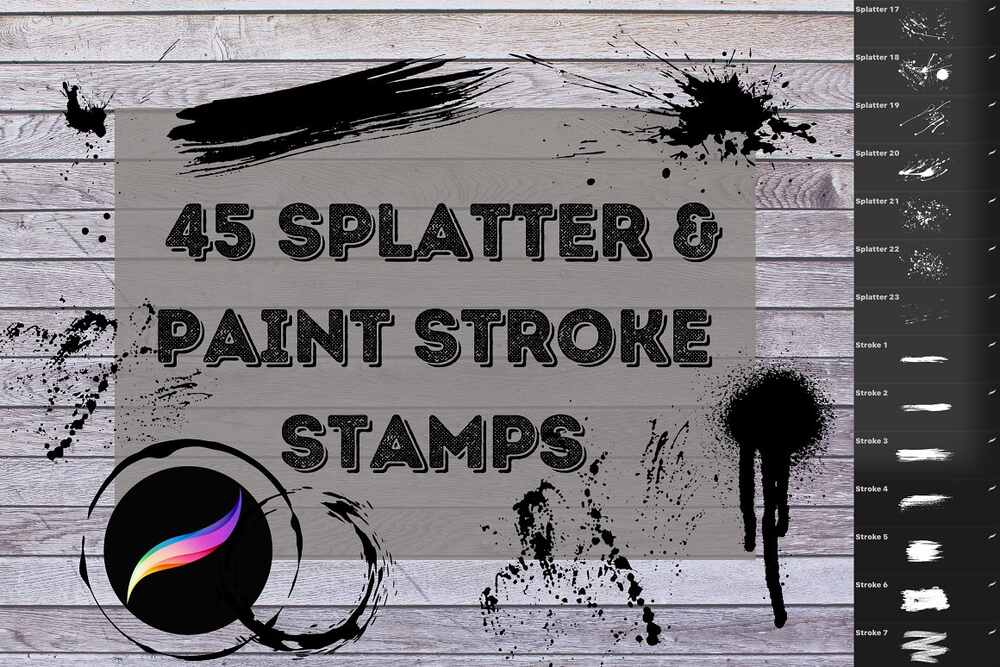 Paint or ink (or blood) splatters, flicks, streaks, and circles stamp brushes for Procreate on iPad. Create realistic designs with them.
Ink Brush Set for Procreate 5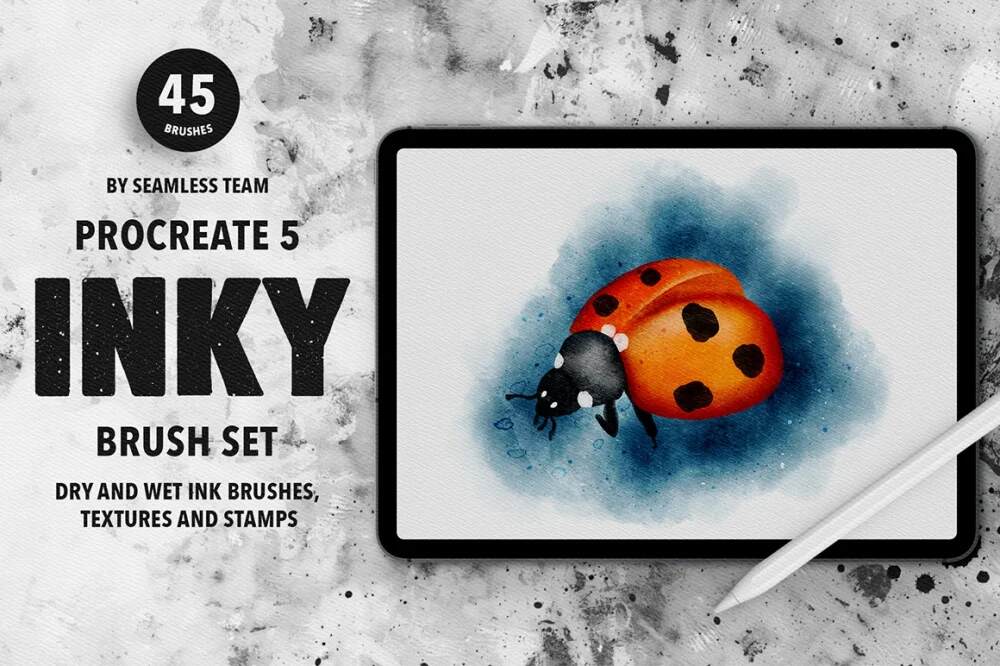 Elegant and unique Procreate ink brushes and stamps for all the ink lovers out there. Crispy ink stamps are packed with detail and character while the brushes deliver true ink feel.
63 Ink Brushes for Procreate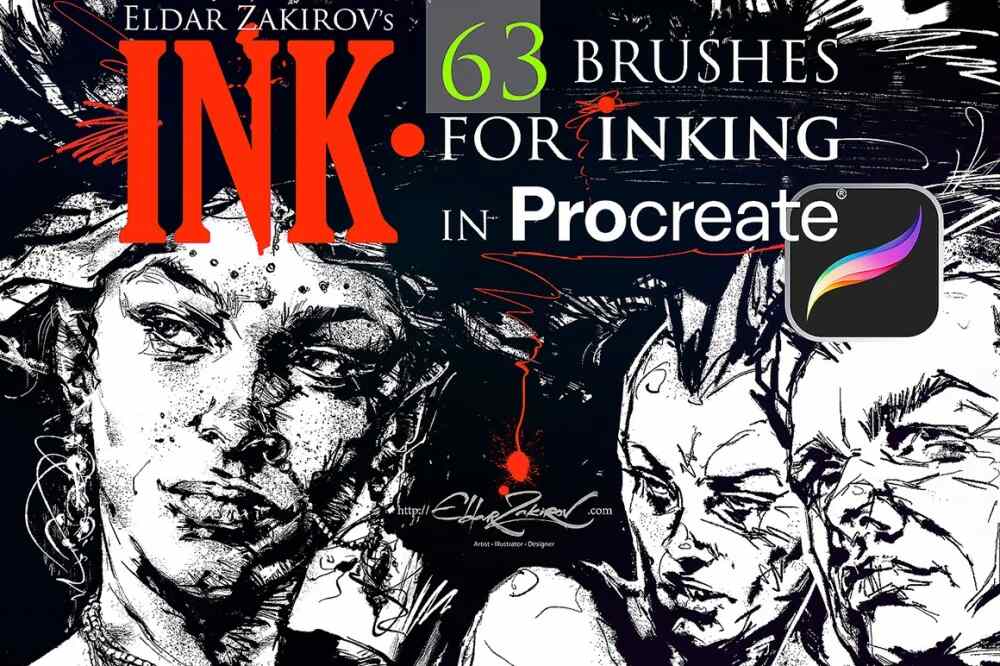 63 brushes with all settings for realistic digital inking in Procreate: 60 brushes imitating real pens, brushes, sprays and splashes + 3 bonus splashes/blot brushes.
Expressive Procreate Watercolor Brushes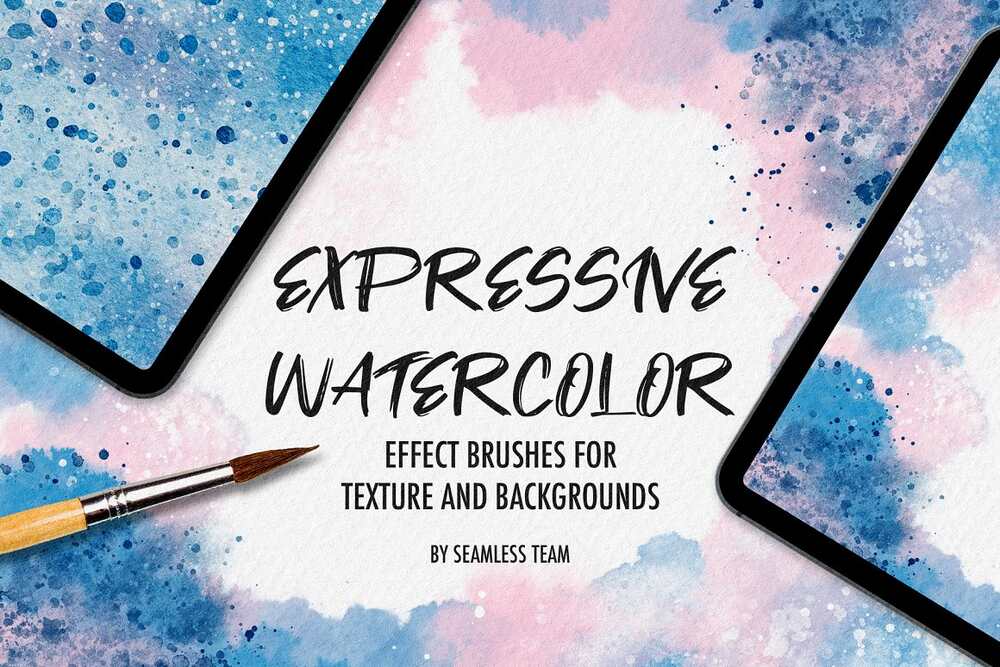 This pack of 50 different Procreate brushes for making watercolor backgrounds. Inspired by beautiful water bleeds, watercolor splatters, and salty textures. Every brush has its own special touch. 
Procreate Ink Splatter Brushes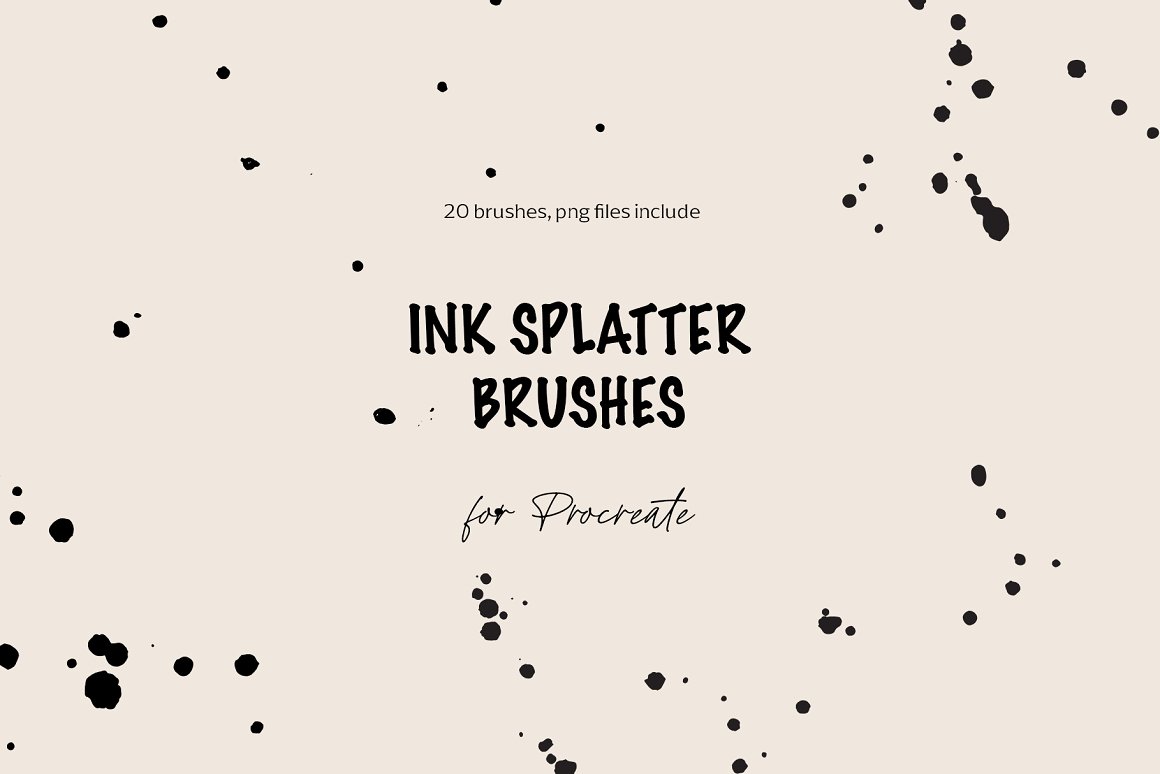 It is a collection of 20 beautiful Procreate brushes. These are movable brushes will help you quickly and easily create a beautiful composition. Great for creating any design.
Alcohol Ink Stamps for Procreate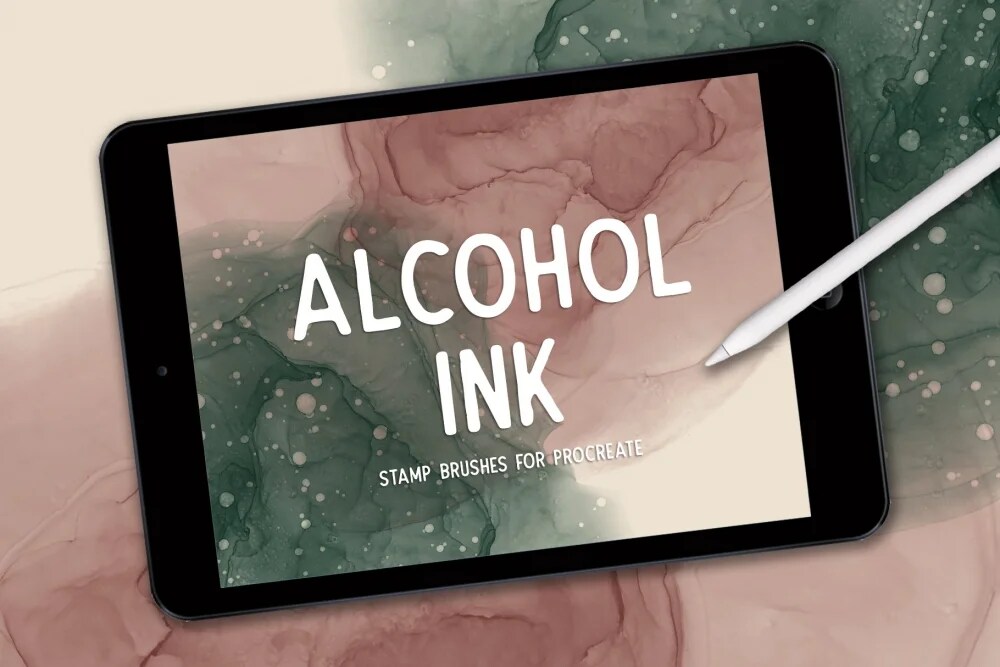 Handmade and easy to use one-click Procreate stamp brushes for your artwork. This pack contains different shaped alcohol ink stamps and foil textures to add foil elements.
Everything Watercolor for Procreate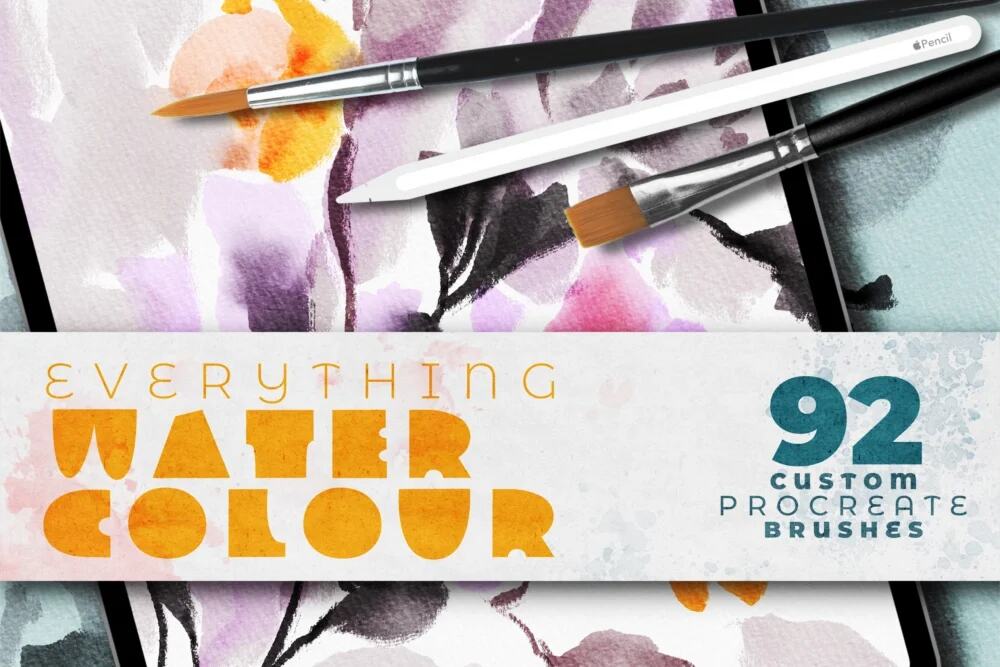 No matter what your painting style you'll be able to effortlessly recreate the look and feel of real paint on paper, all on you iPad.
Ink Splat Stamps Brushes for Procreate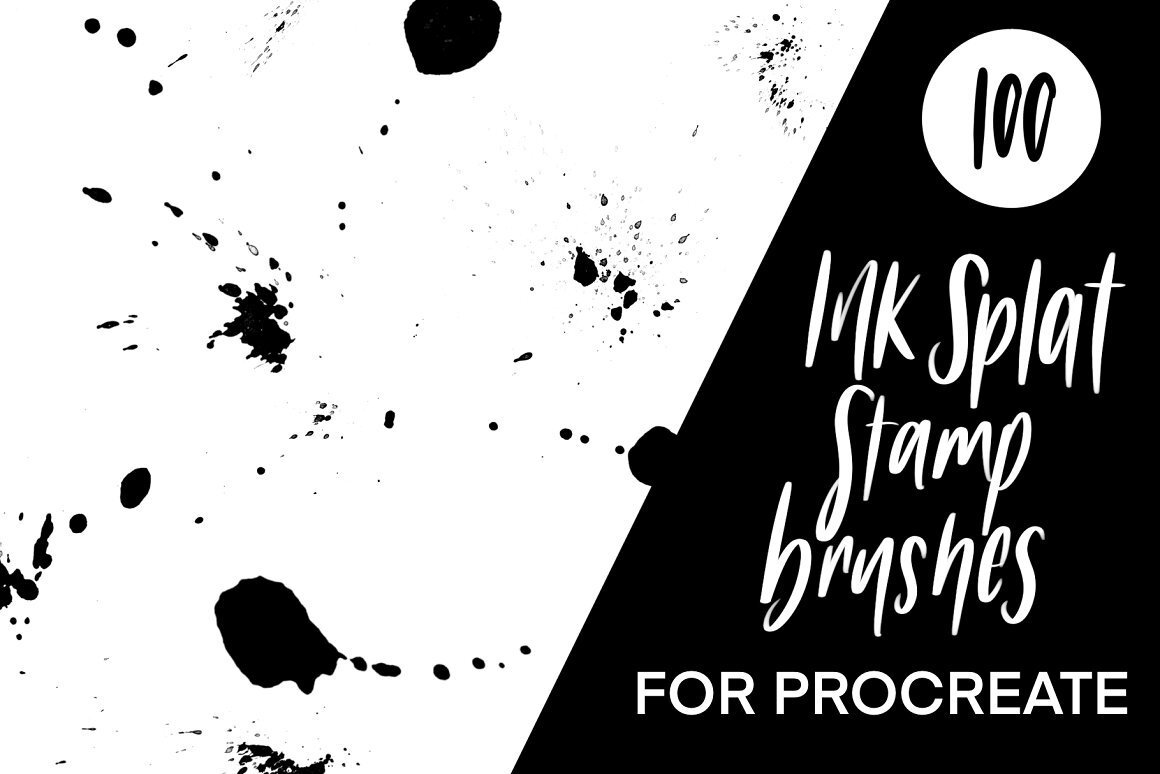 This is a set of 100 ink splat stamp brushes for the Procreate app. Perfect for adding embellishment to your work; with a variety of splat sizes, shapes and consistencies.
80 Messy Procreate Brushes
 80 messy brushes for Procreate 5 based on an intensive, messy session with ink, brush, sponge, coffee and others.
Image credit: pixabay.com