50 Examples of Weather Forecast App Concept for Inspiration
Undoubtedly, mobile applications are really popular these days, some of them, indispensable. Aside from a good idea or a really easy to use interface, an fine and attractive app design is also very important.
By creating weather apps the design has both to be visually well-presented, and accurate.
Today I've collected 50 cool examples of weather app concept designs with minimalistic and flat design elements. While most of these are basically design concepts, you might be able to download some of them. Be impressed and inspired by truly sophisticated interfaces. Enjoy!
You may also like:
---
Weather App Redesign by Cuberto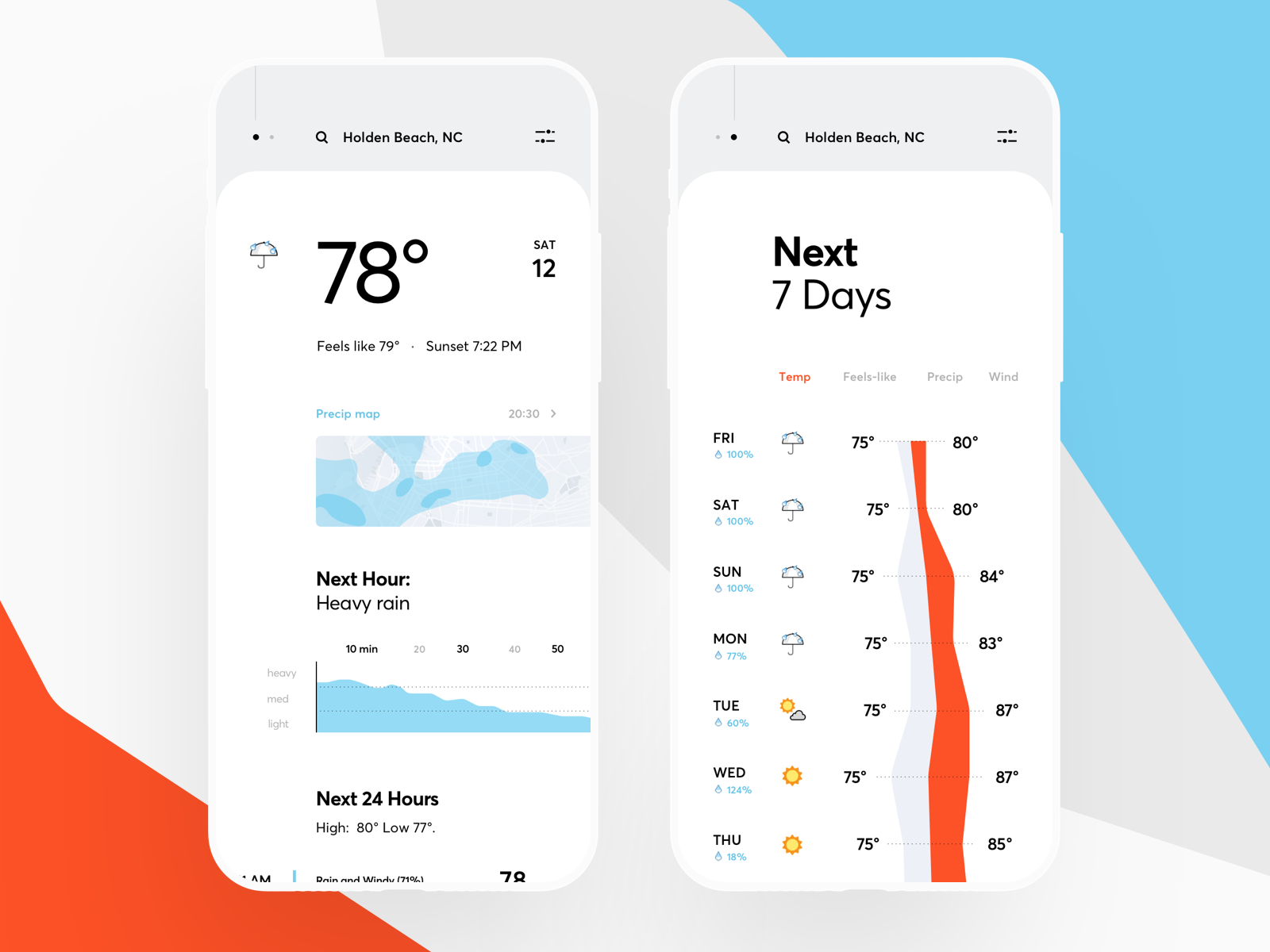 View Source
Weather by Ken314159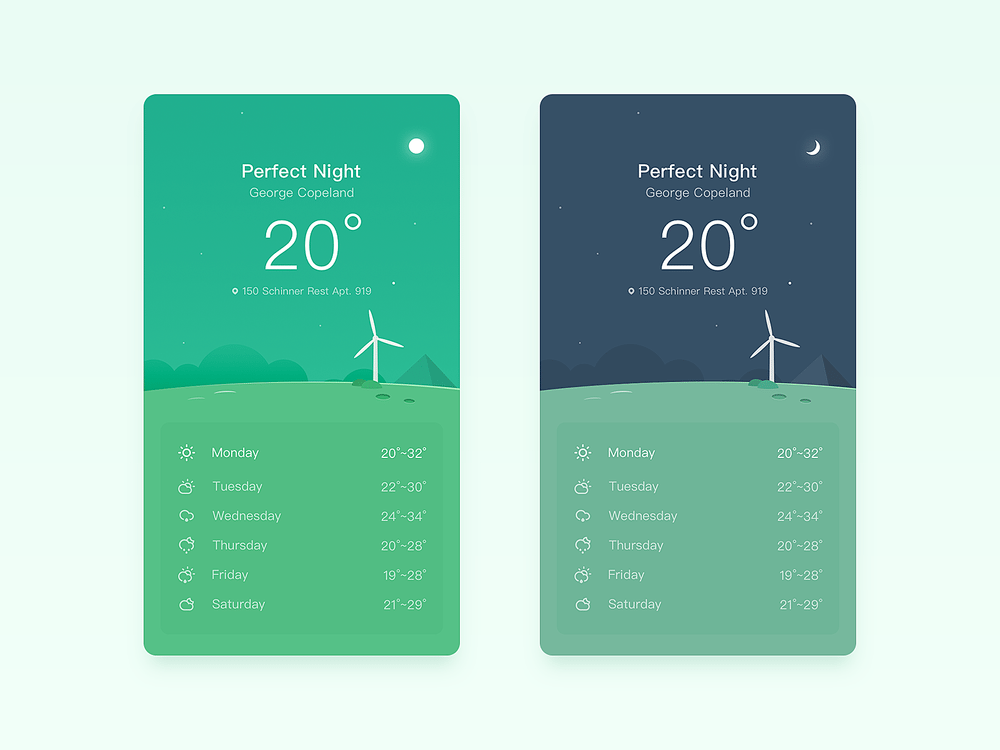 View Source
Weather APP by Dragon Lee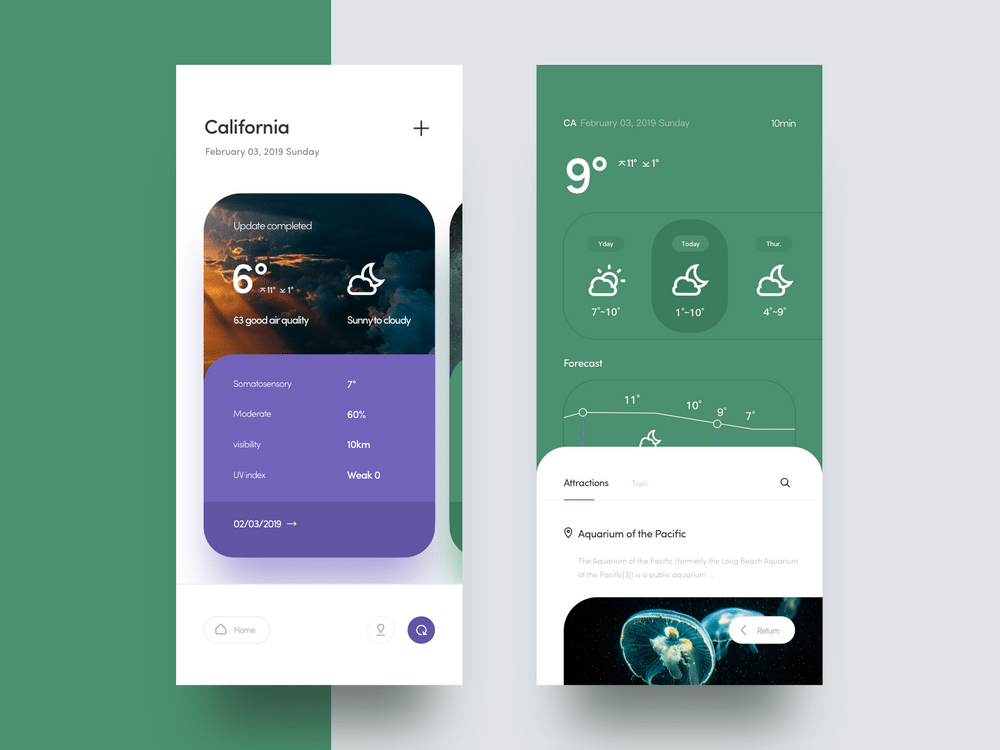 View Source
#3 WeatherNow – Mobile App Concept by Matt Wojtaś
View Source
Weather by Marco_biu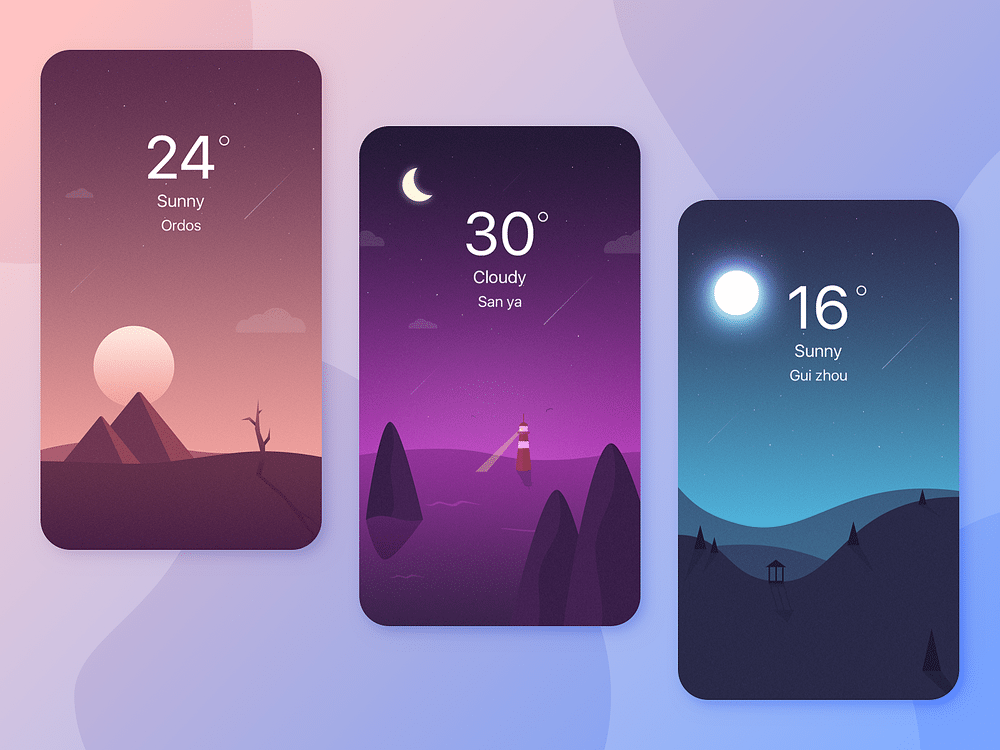 View Source
Weather App by salestinus sustyo h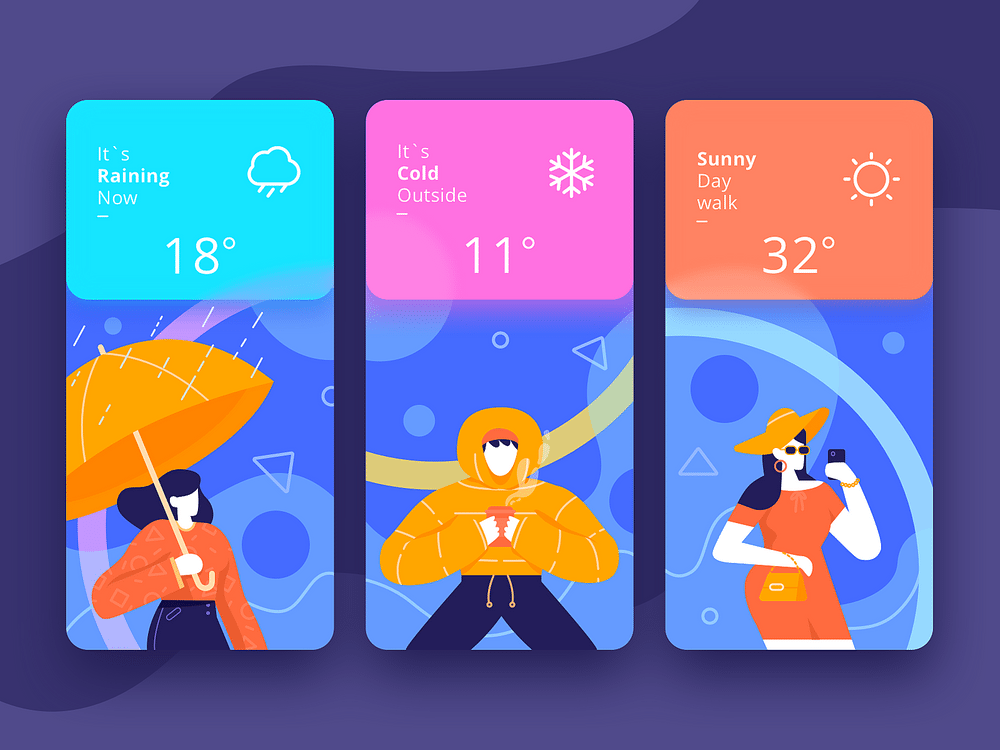 View Source
Weather UI by SUHIN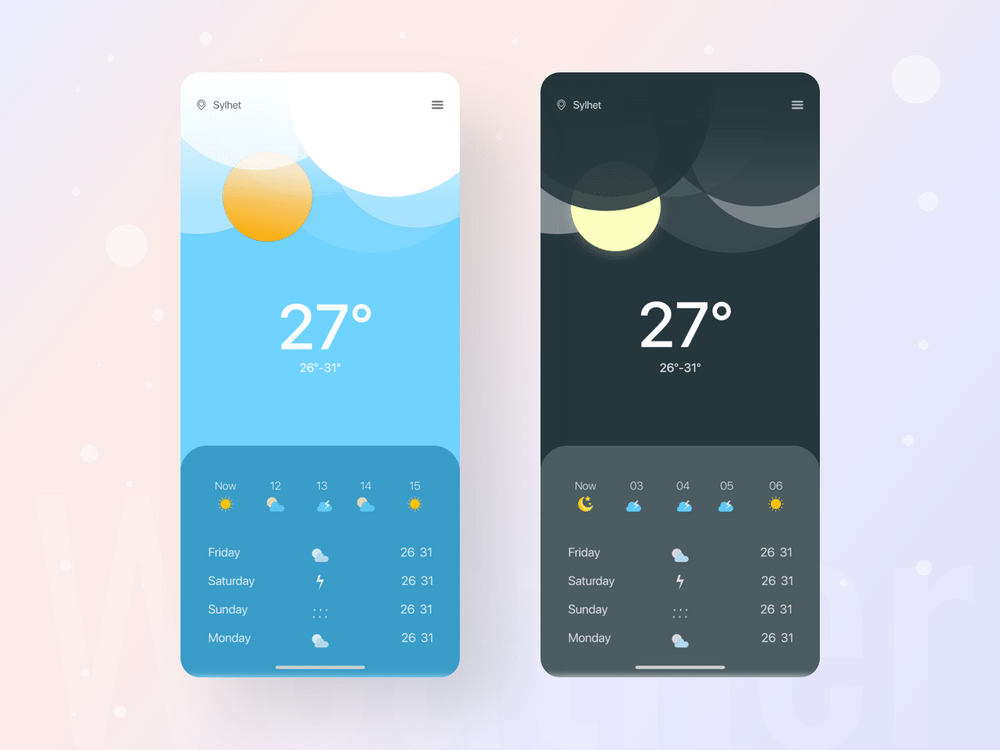 View Source
Weather by chendafa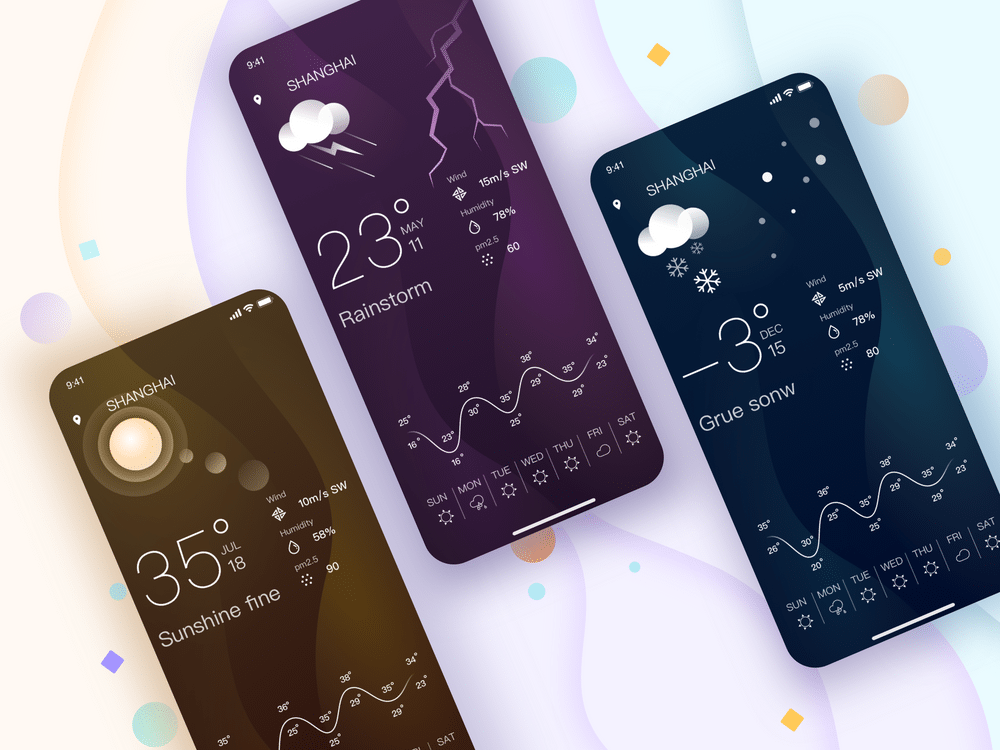 View Source
UI100Day-04 Weather Forecast by Arche阿北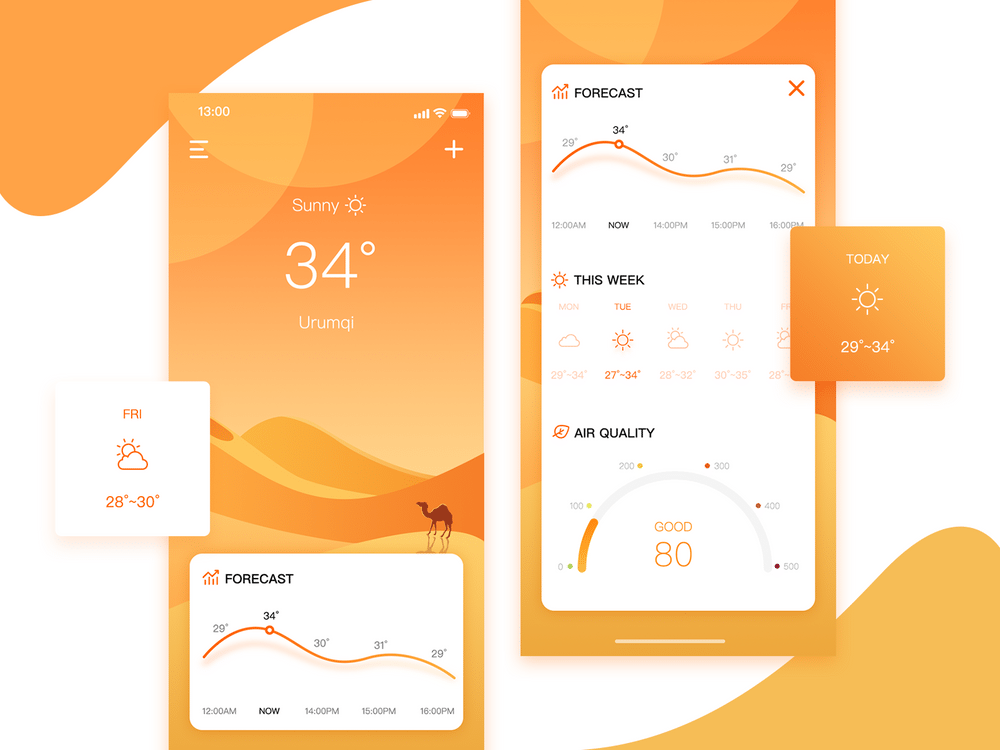 View Source
Alexa weather forecast app by Waqar Naik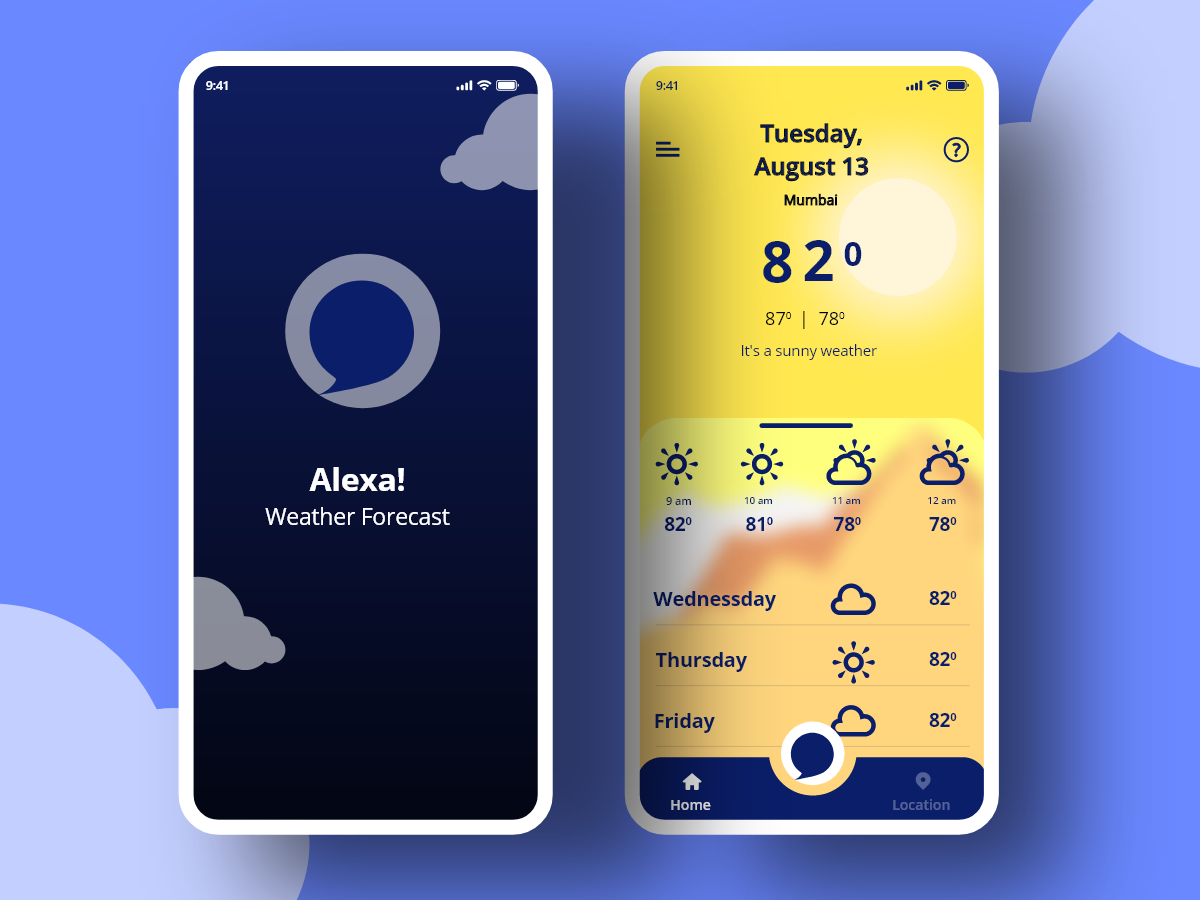 View Source
Weather App by Zak Kjellin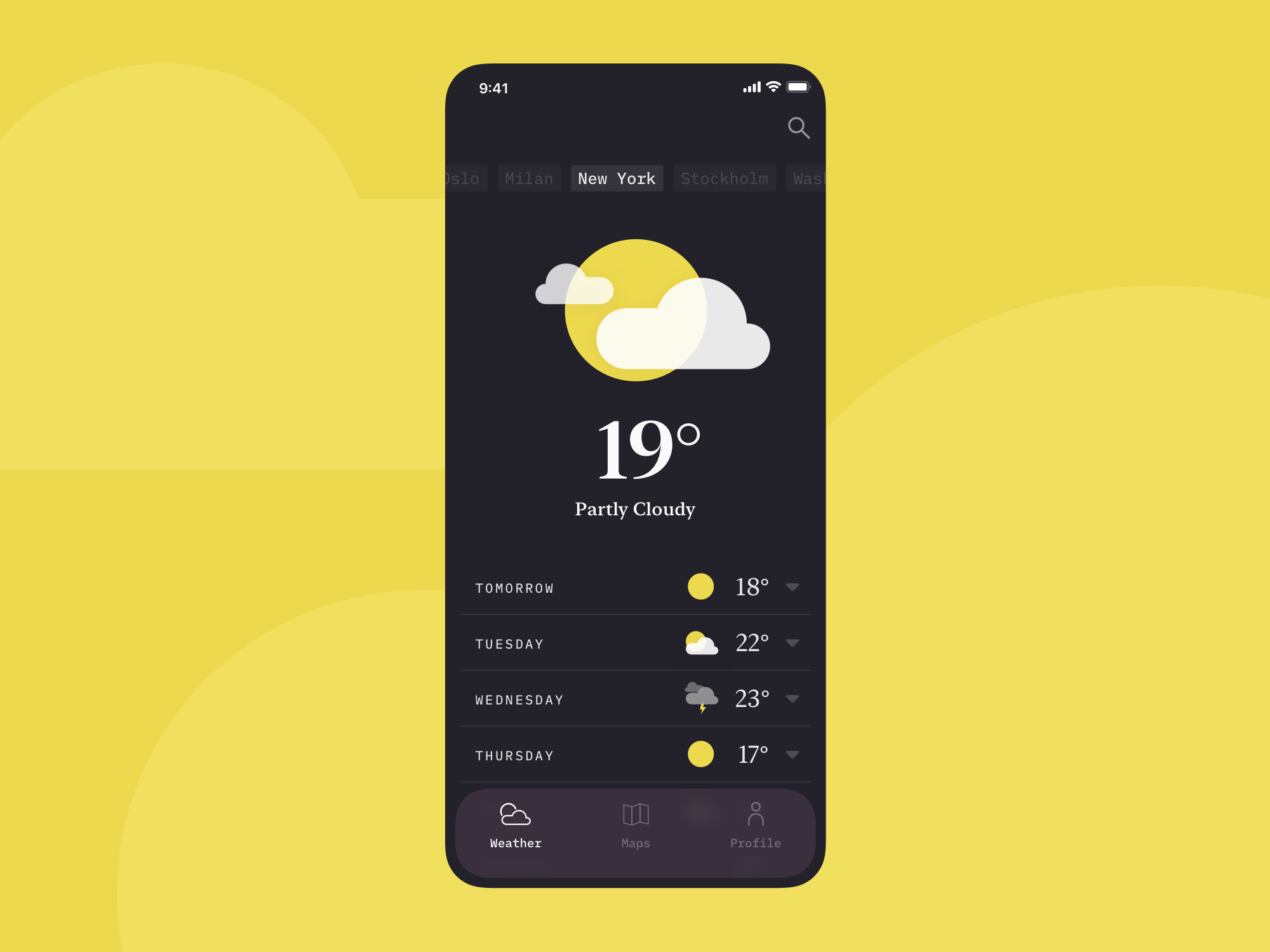 View Source
Weather Forecast App by Charanjit Kaur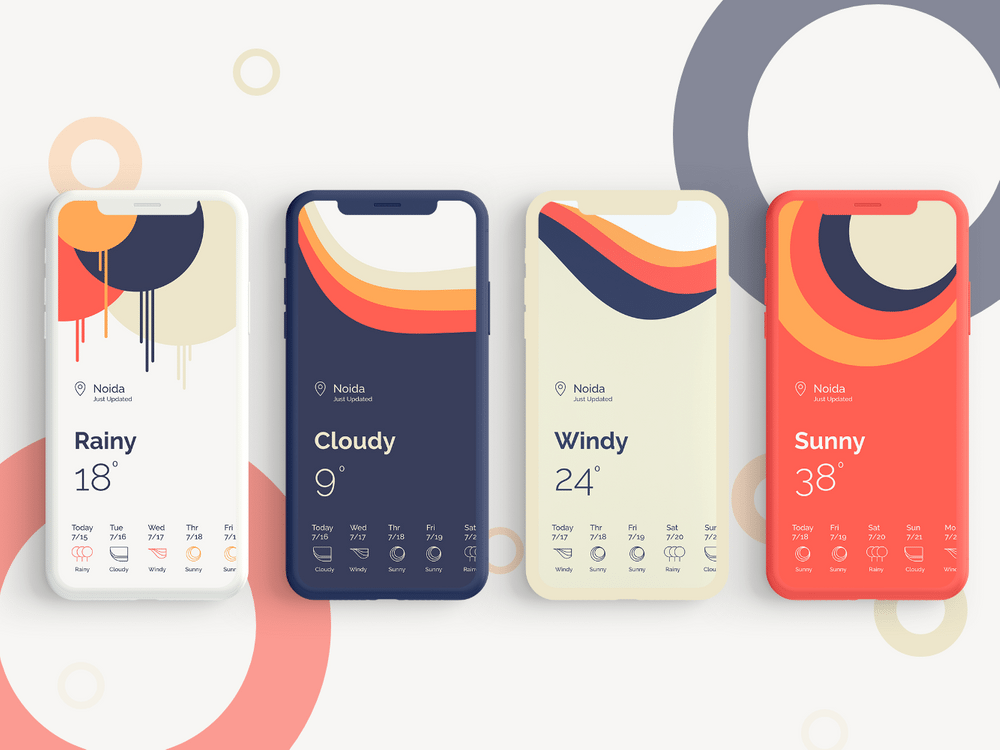 View Source
Weather UI Interface for Dribbble by Linyemed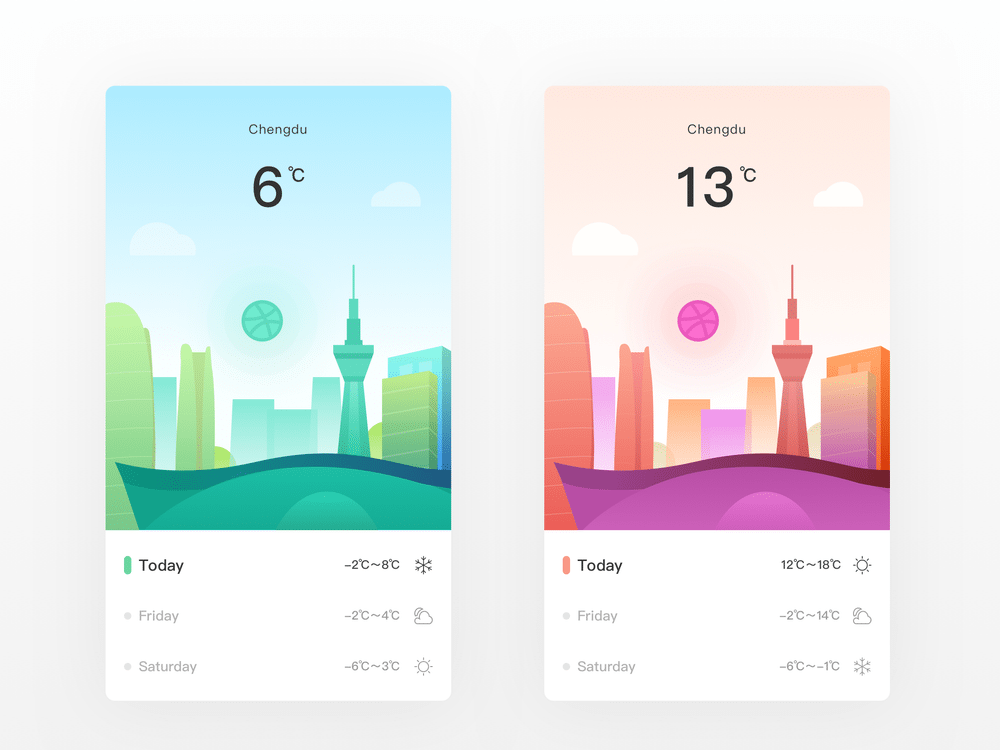 View Source
Weather App UI Design by Aura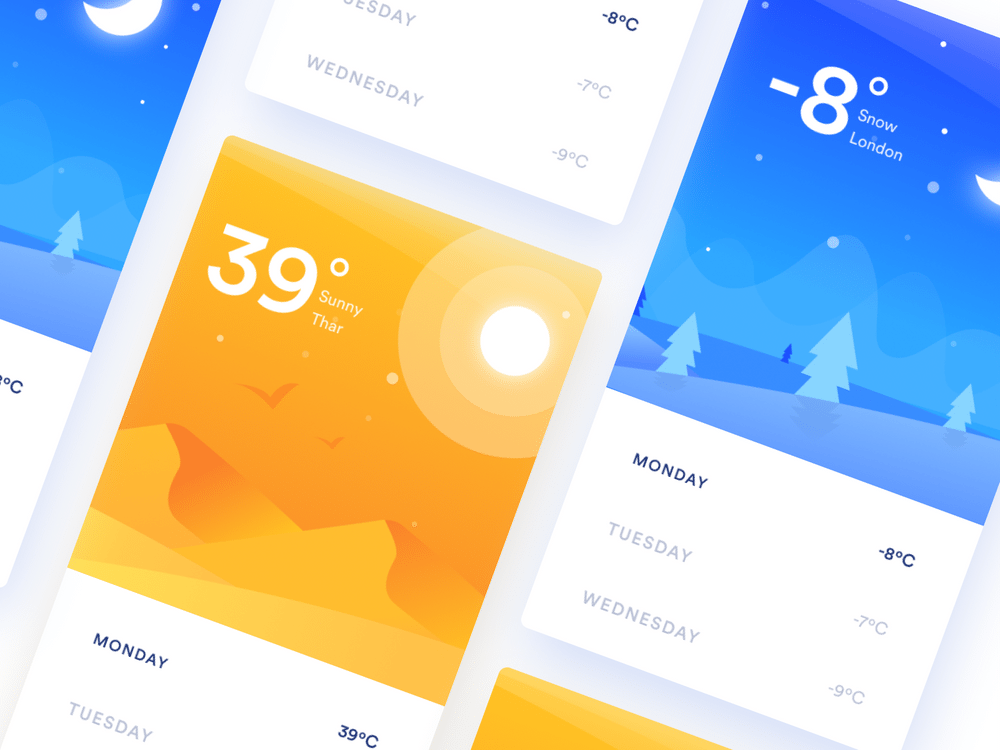 View Source
Mobile Application – Weather Forecast by Outcrowd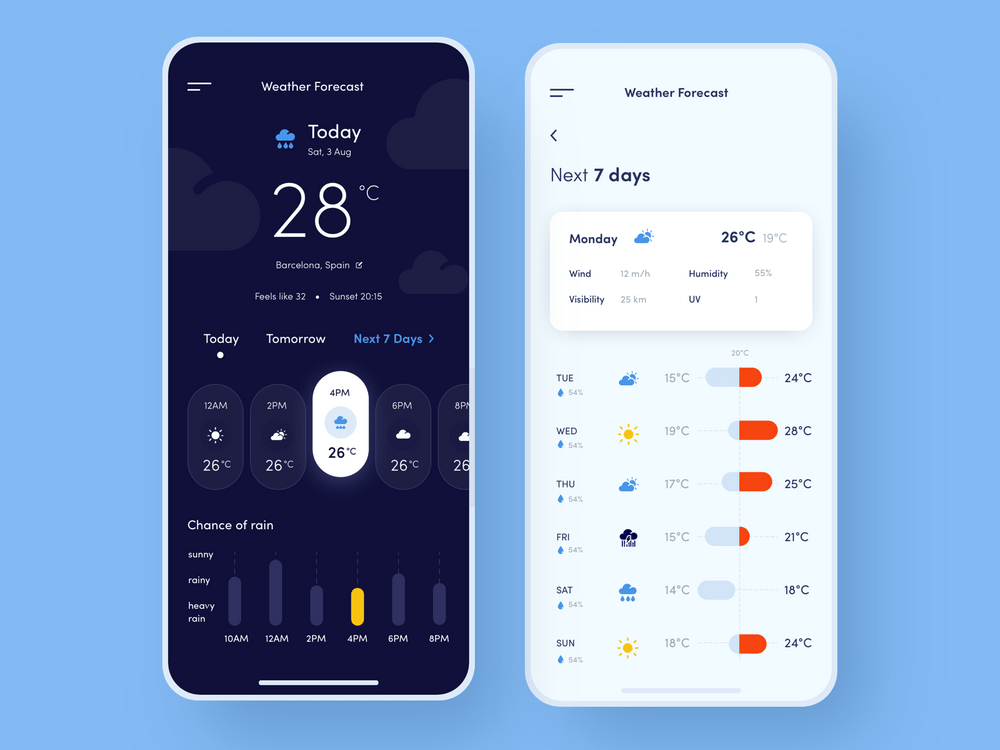 View Source
Weather App by Osadchy Yuri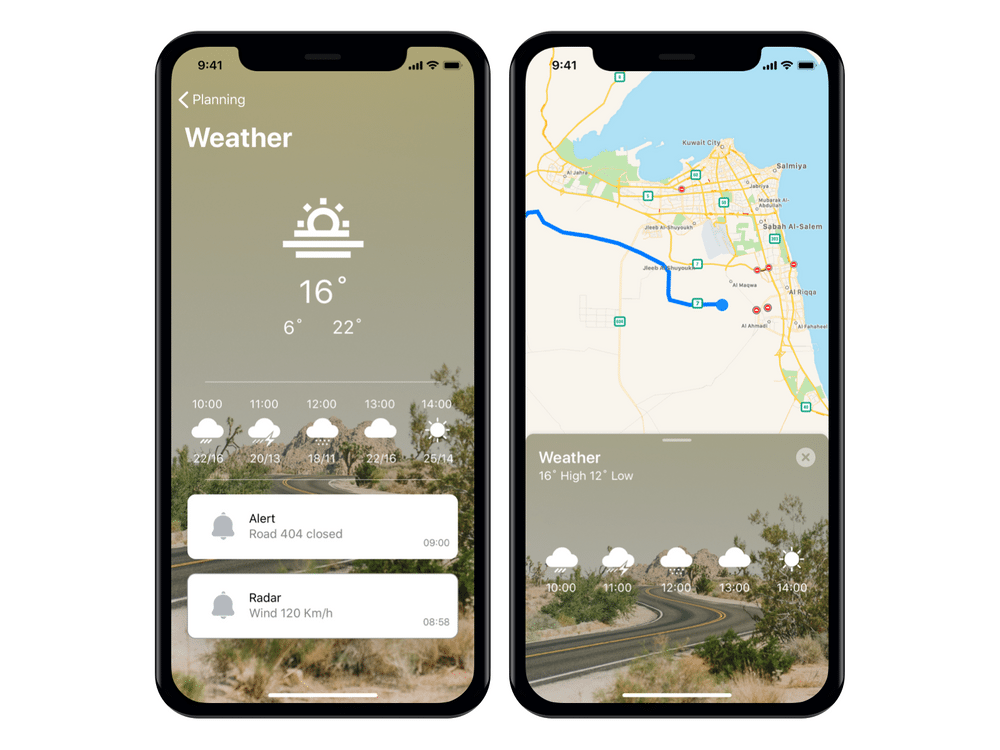 View Source
Weather App by Nikhil Johnson Minz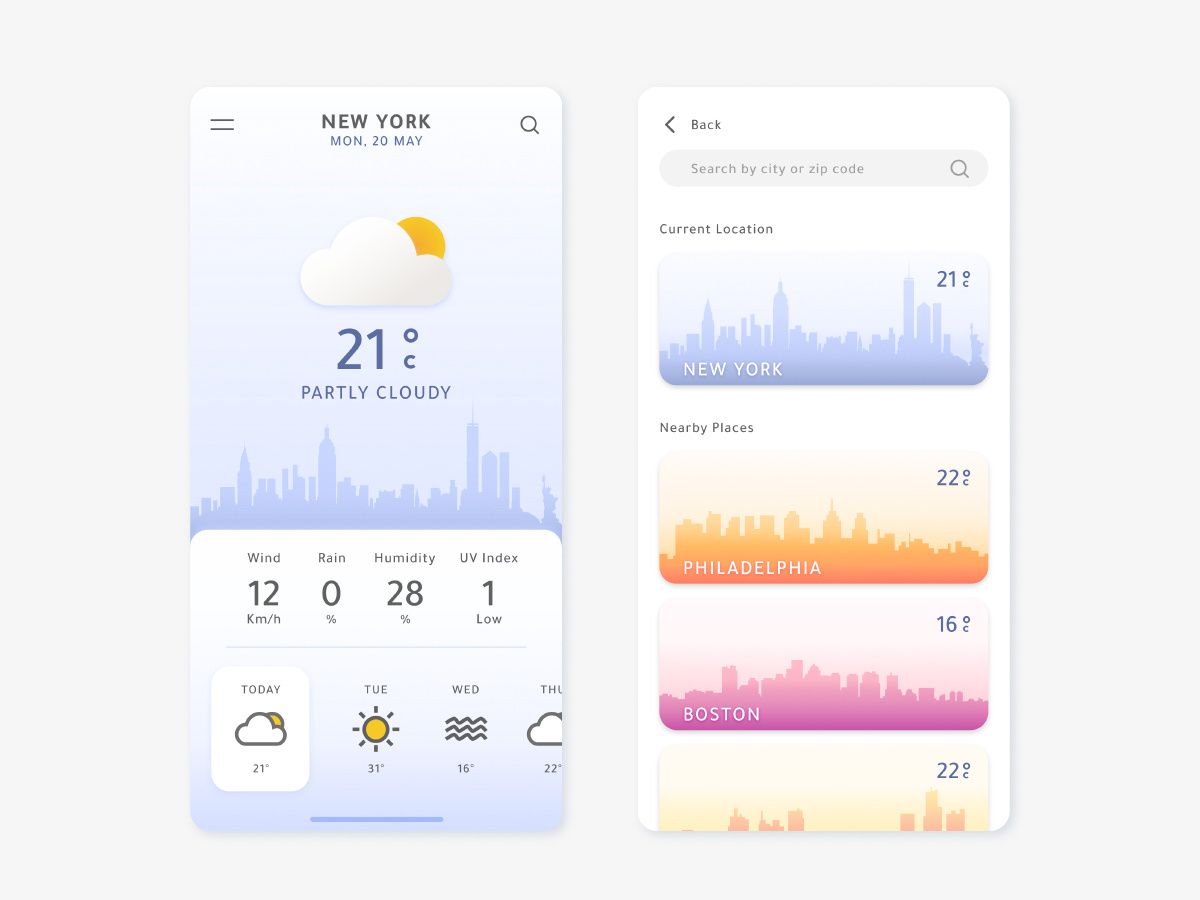 View Source
Weather App by Ahmet Emin Yüce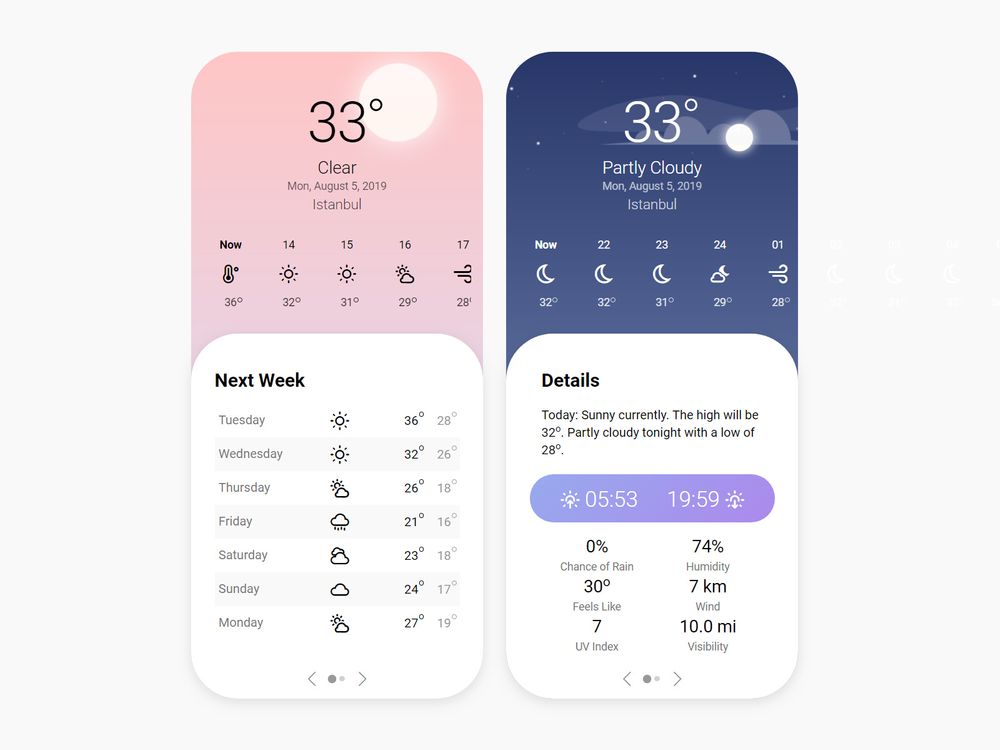 View Source
037 by Tatiana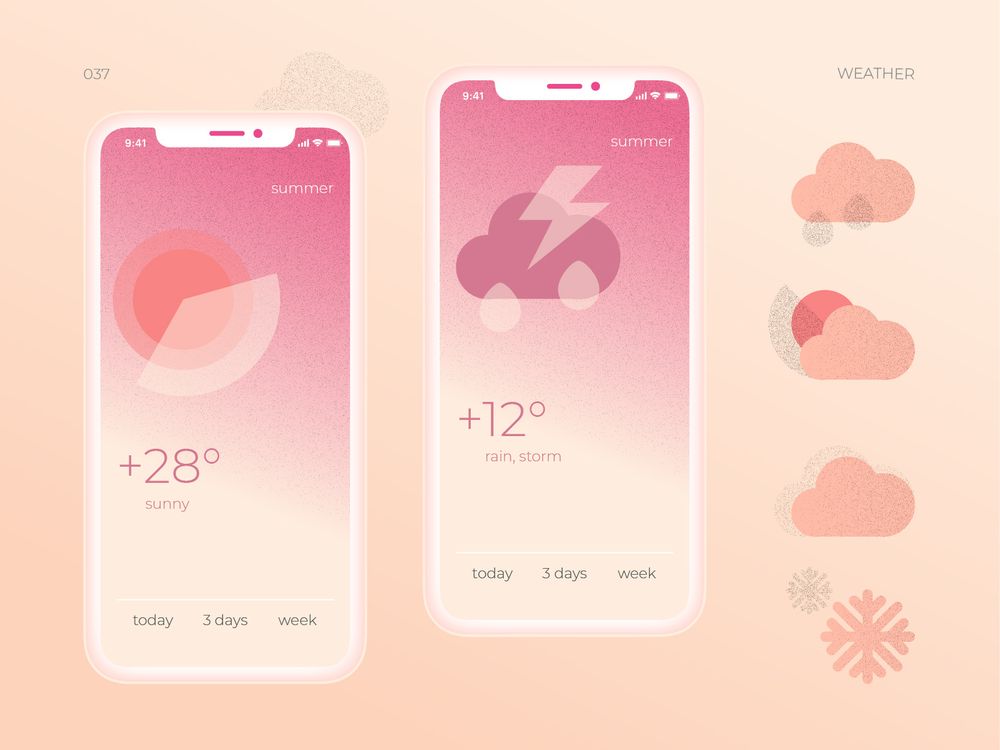 View Source
Smart Home App by Vincent Wendy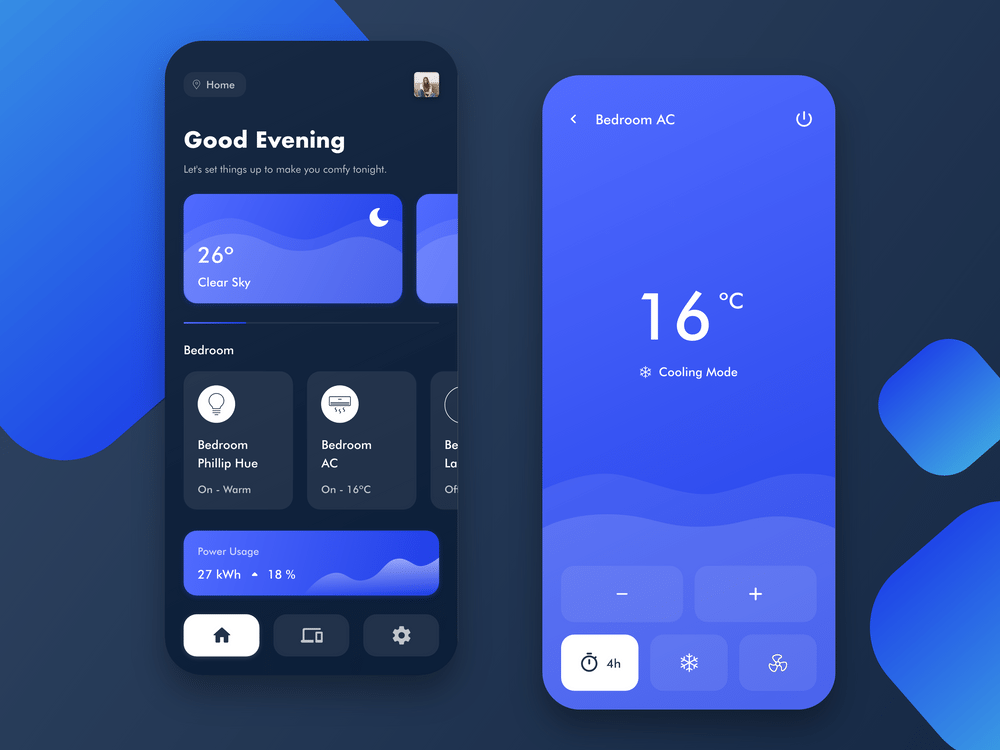 View Source
Weather App / ui & illustration by Paule Anne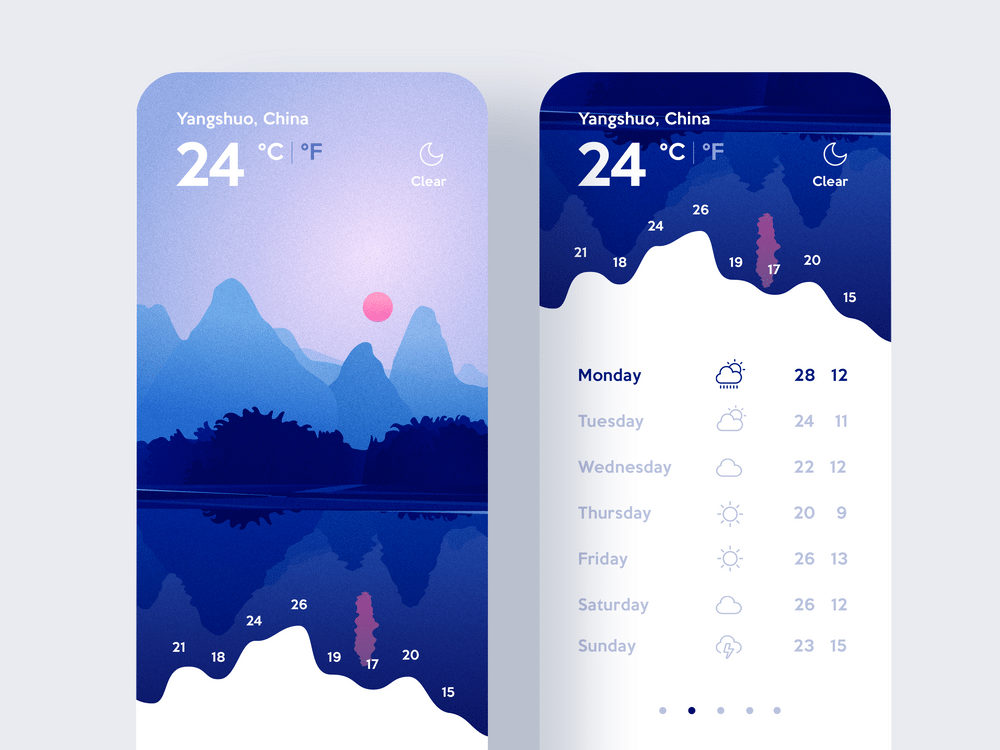 View Source
Hyperlocal Travel Weather App by YaChin You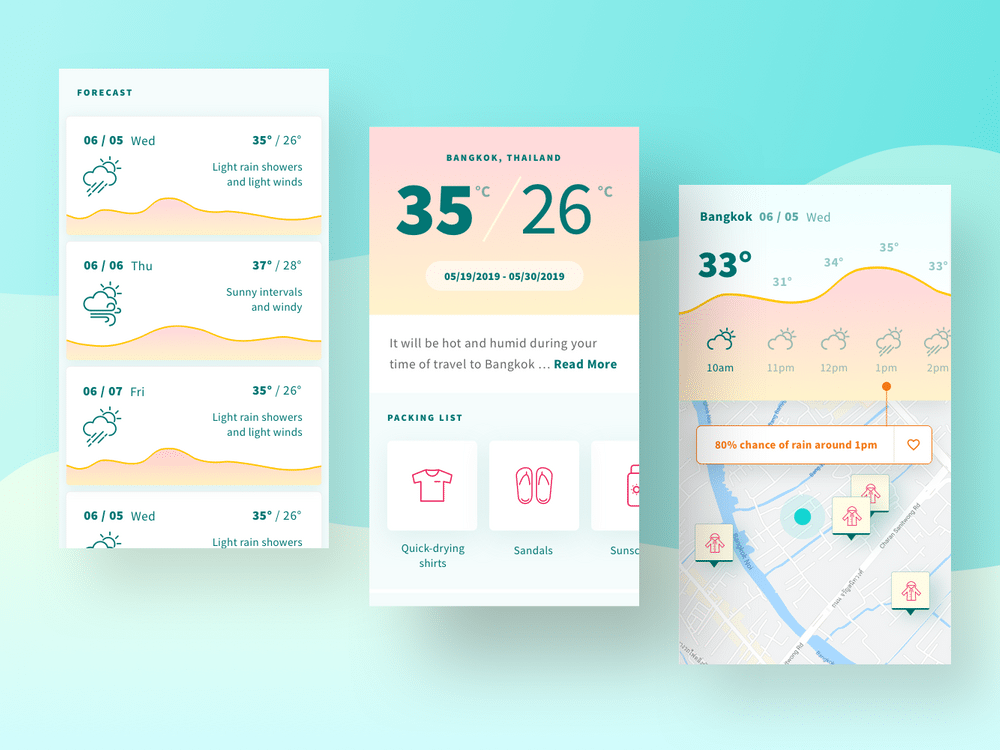 View Source
Weather by Sergio Arteaga
View Source
Weather forecast – IOS App by Shojol Islam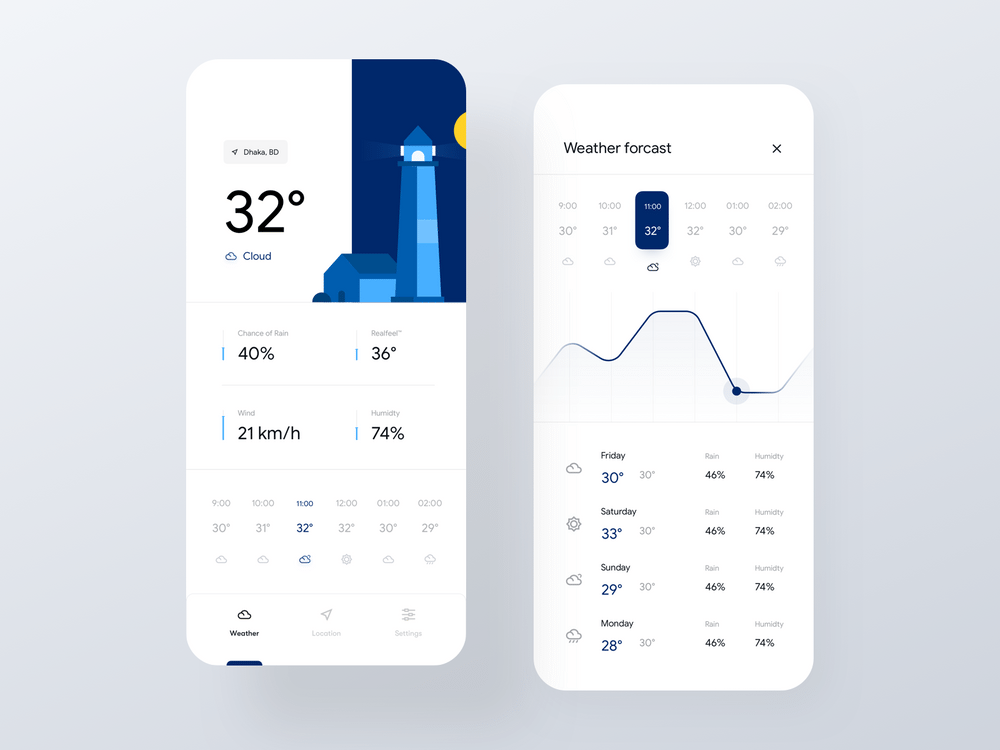 View Source
Weather UI Concept by Jihye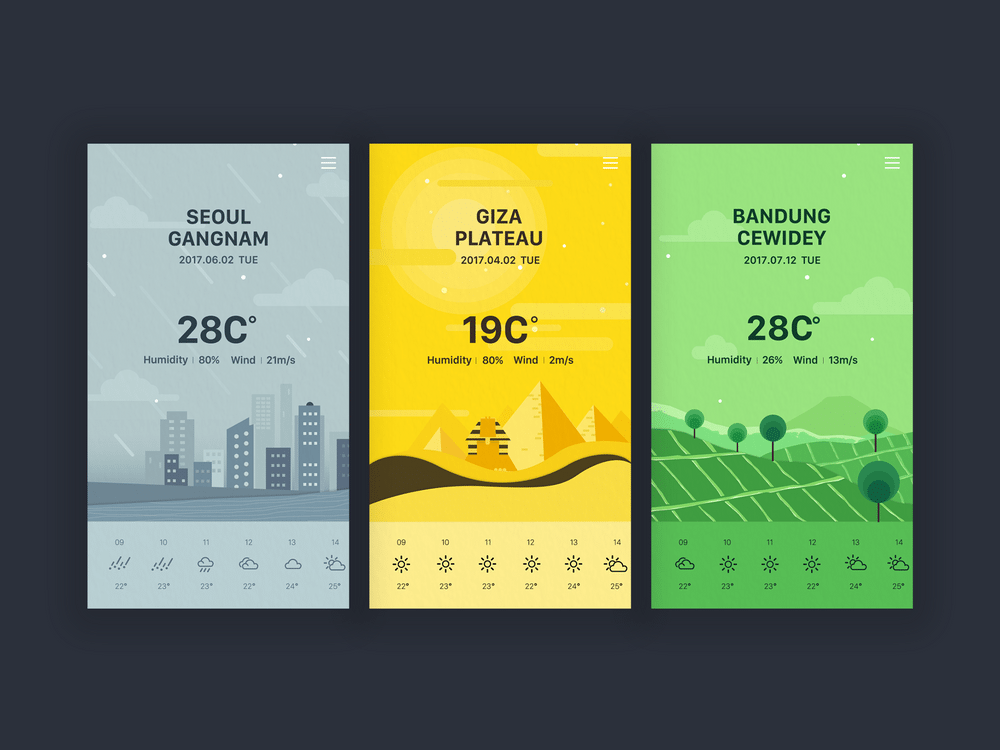 View Source
UI Weather App by mr.zhuhengheng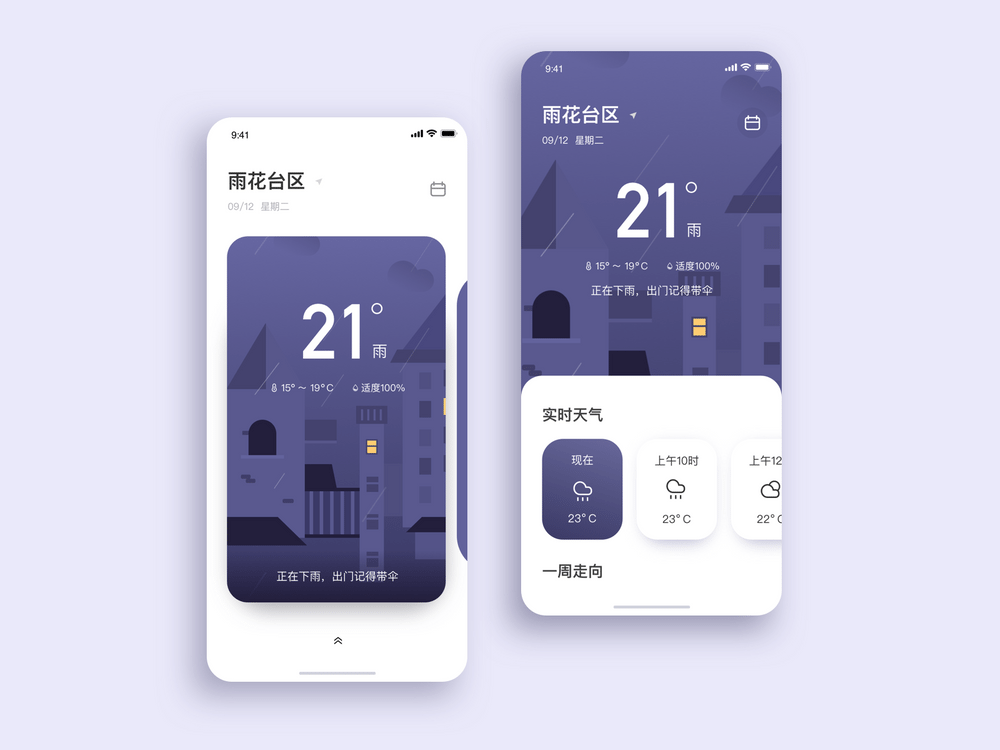 View Source
Weather App Design 2 by Pushpanjali Tungare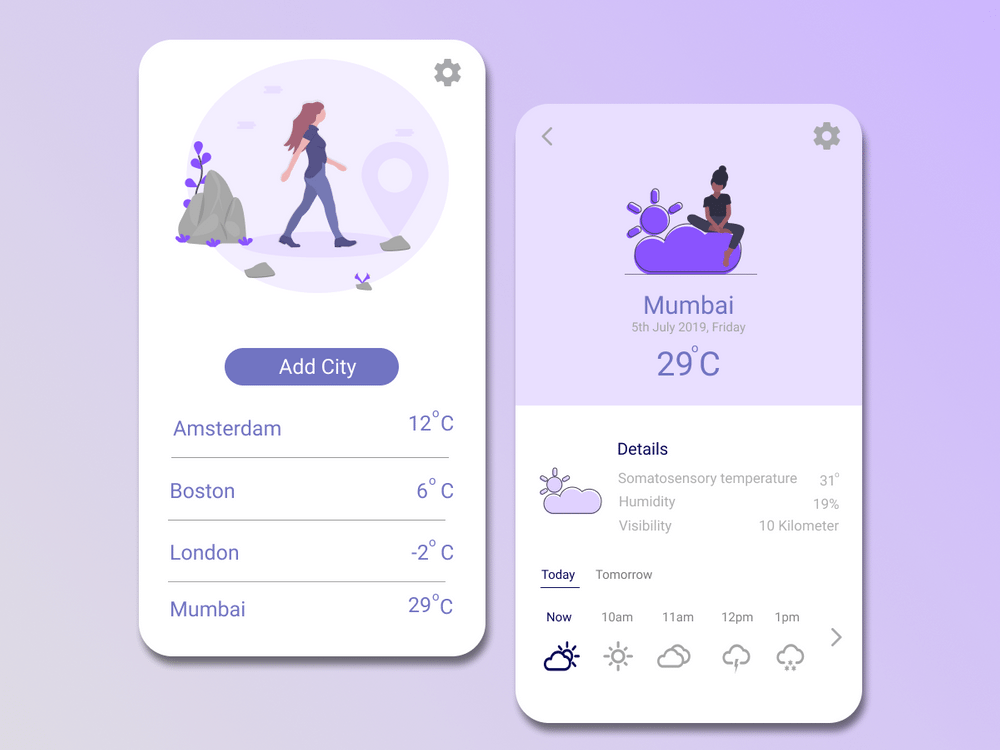 View Source
Smart Home App with Weather Integrate by GridPen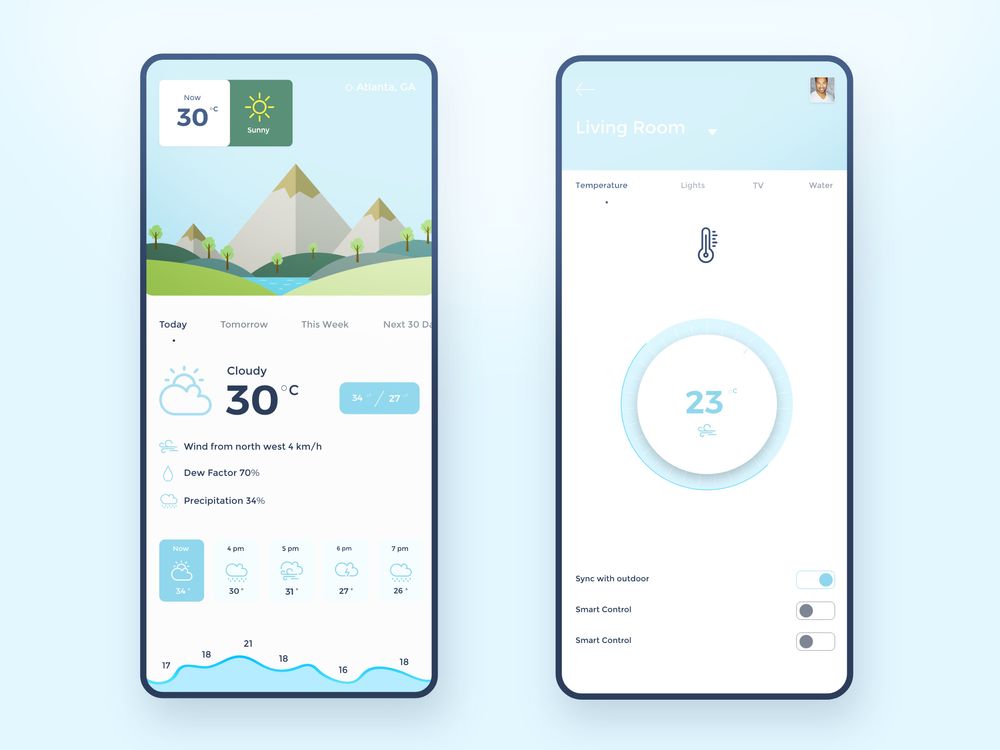 View Source
Weather iOS App by Tanveer ahmed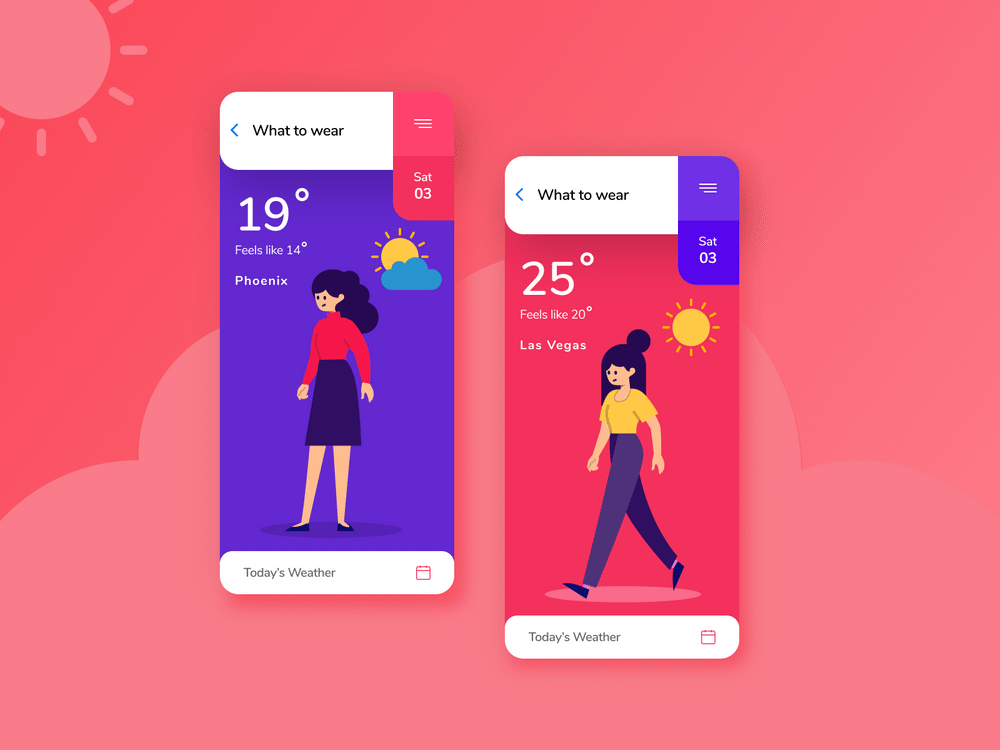 View Source
Weather App by Juliana Dubecka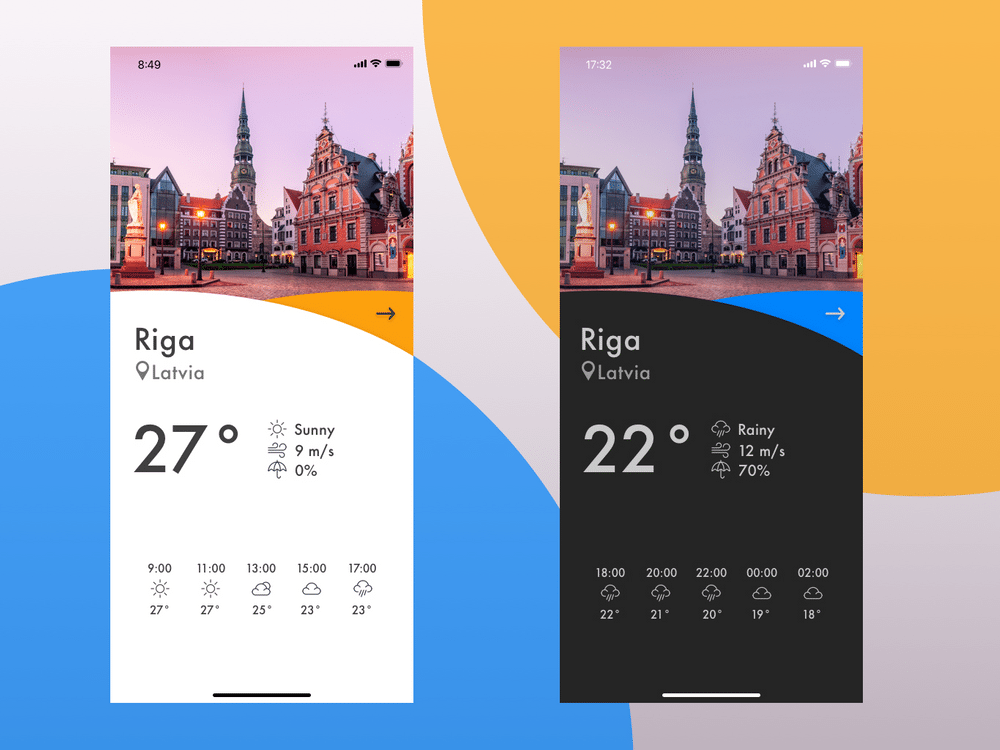 View Source
Weather App – Hourly and Daily Forecasts by Janny Yao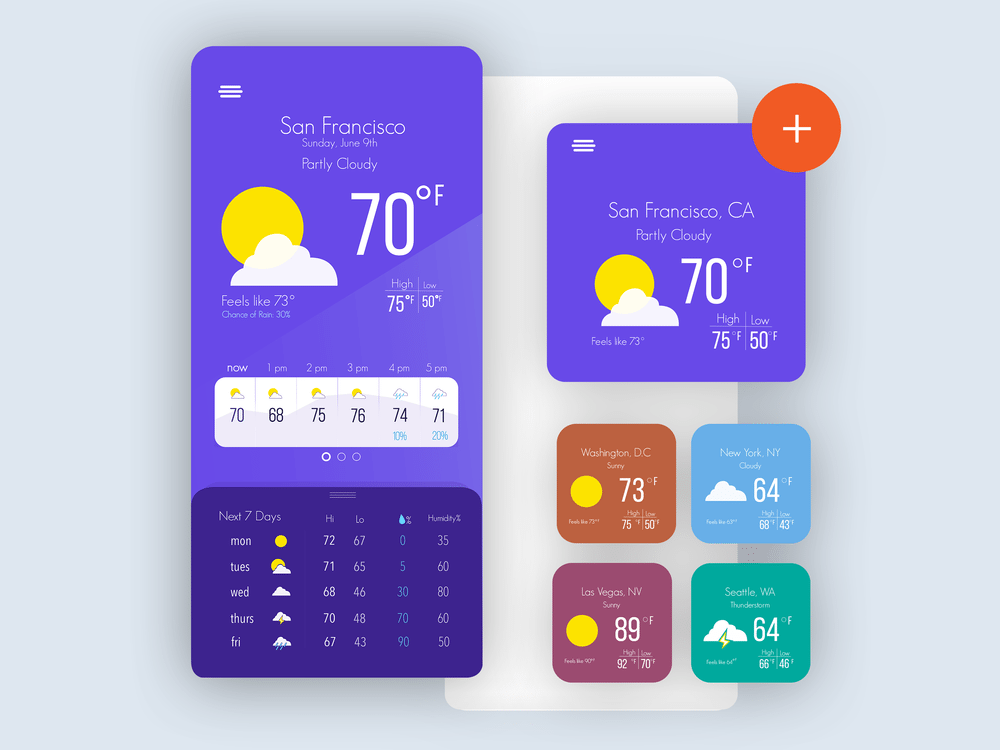 View Source
Weather App by Felipe Ojeda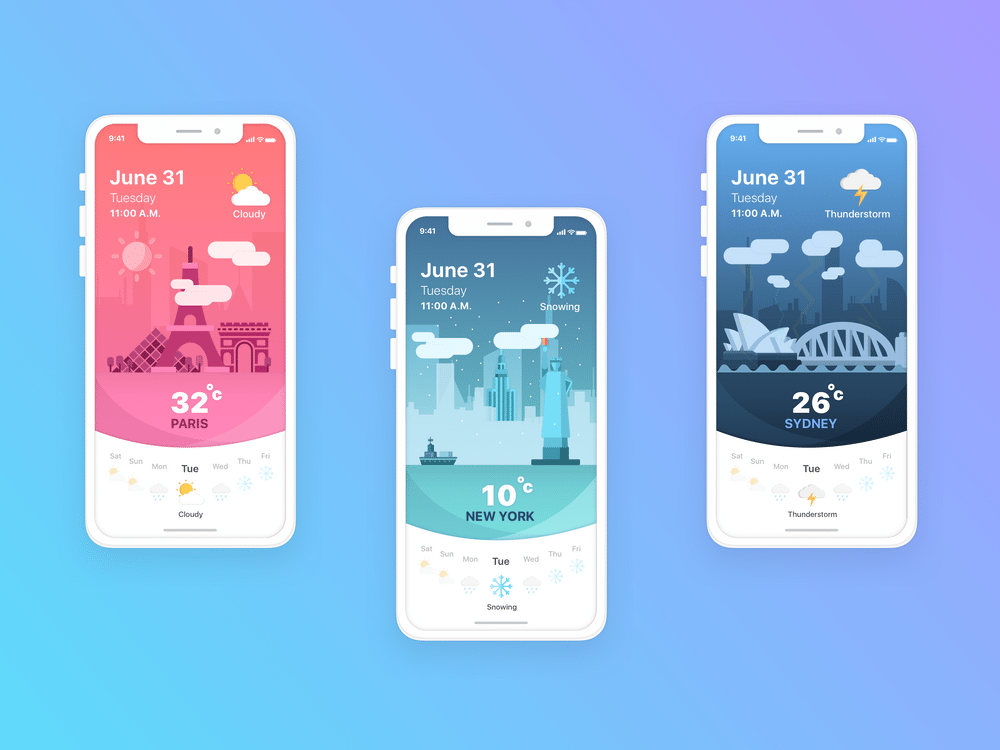 View Source
Weather by Angelina Skiba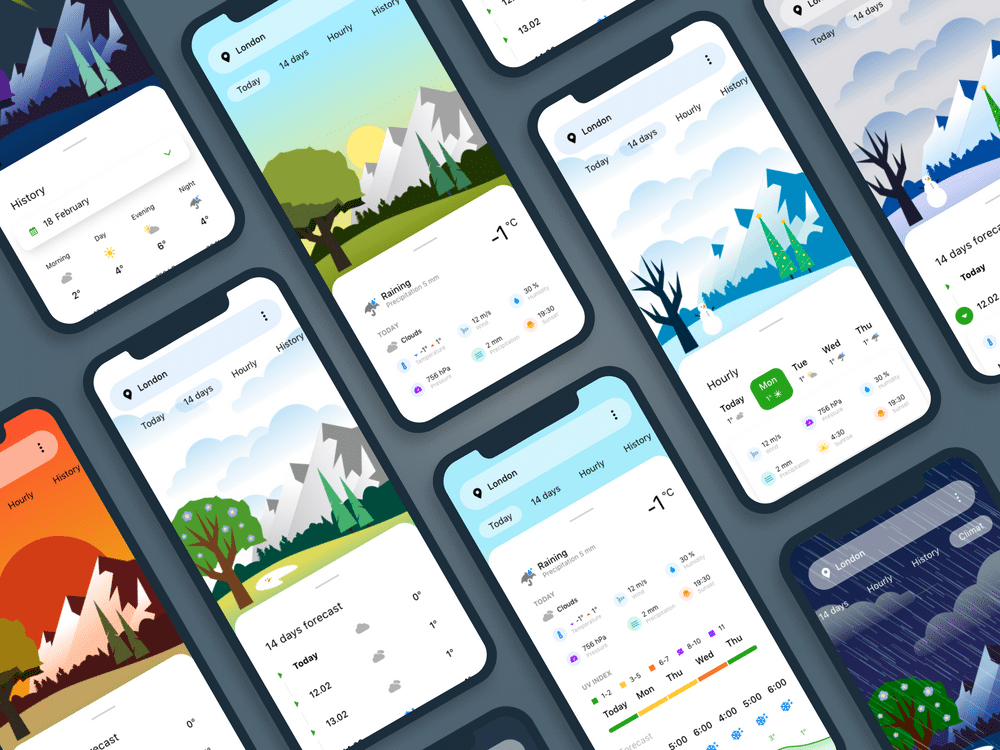 View Source
Weather Illustrator Interface 2.0 Part 2 by Muzi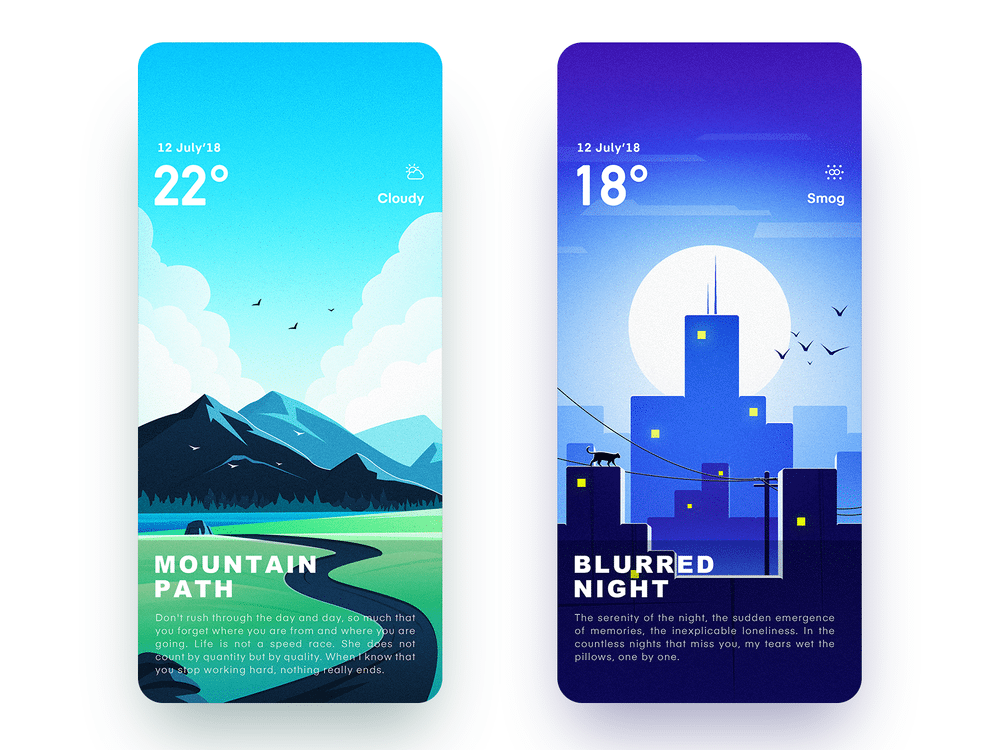 View Source
UX/UI Design App Weather – Weather Report by Giomar Maestre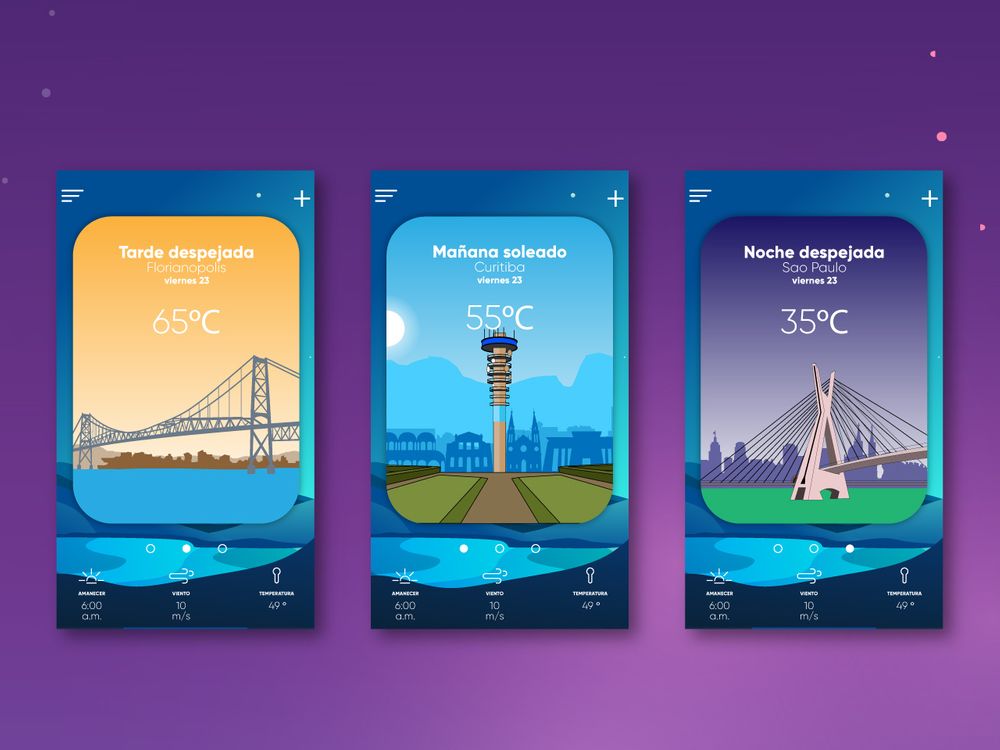 View Source
Weather App UI Concept by Lokesh Gidwani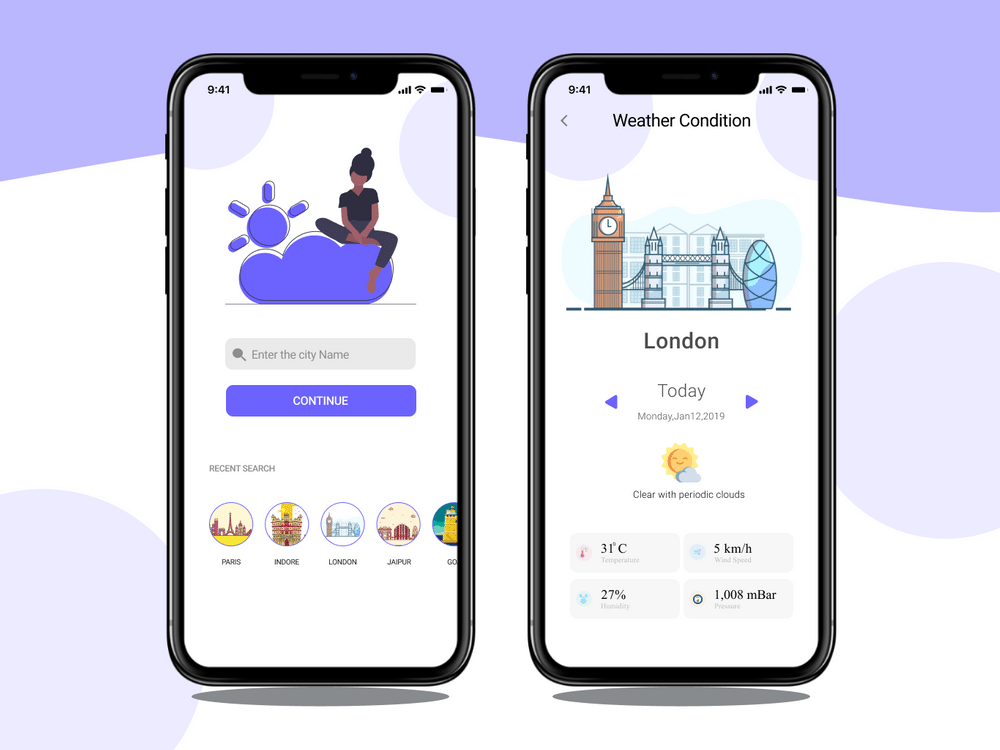 View Source
Weather App Concept by Rohan Sharma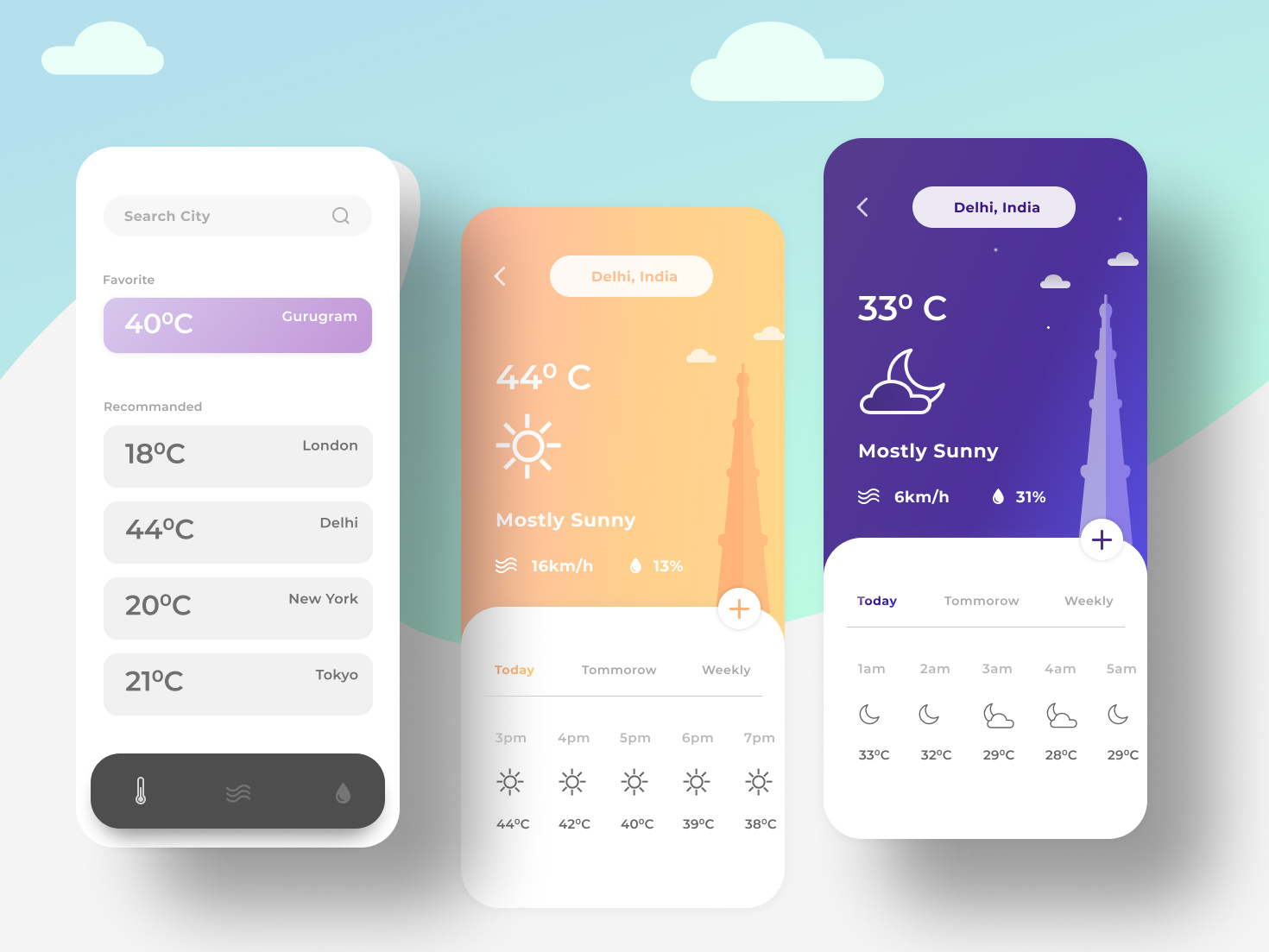 View Source
Weather App UI by Anjali Sharma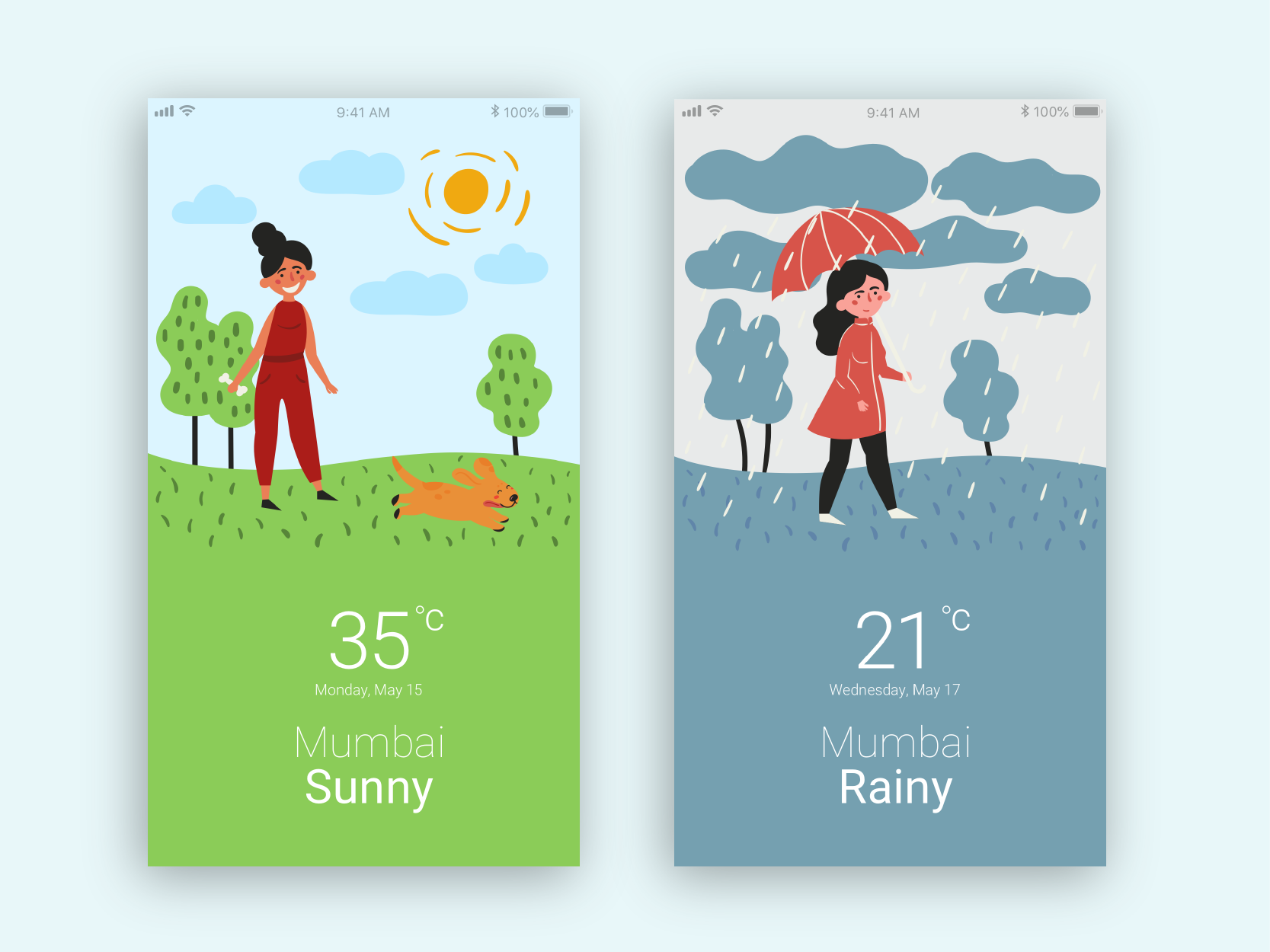 View Source
Weather App Redesign for iPhone X by luffydr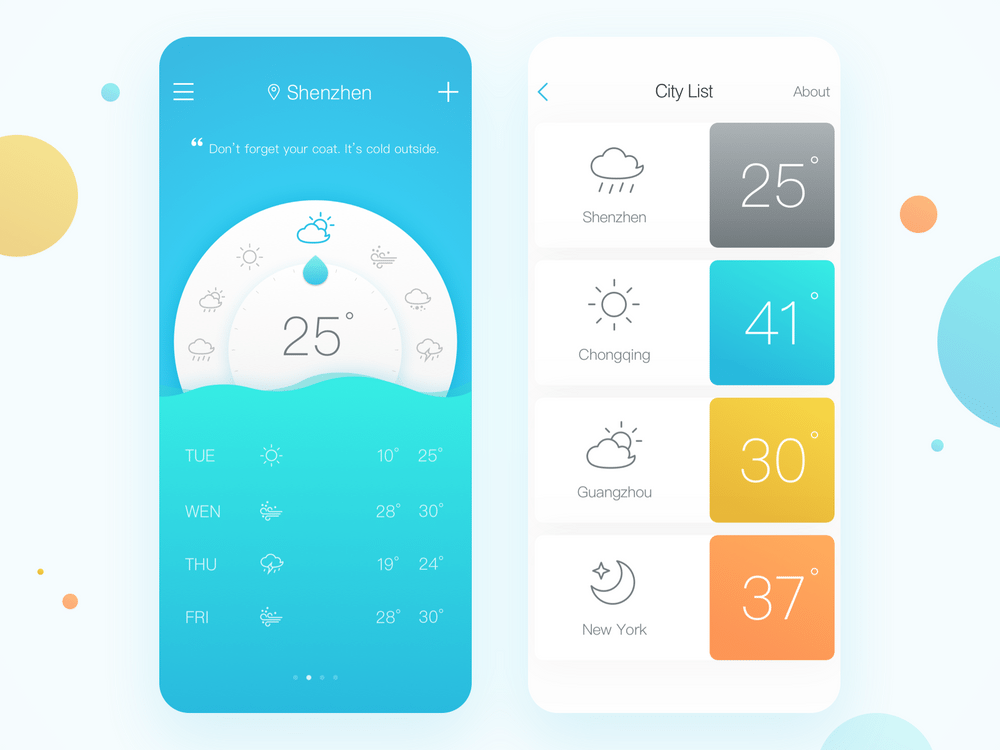 View Source
Weather App Concep by Balvant Ahir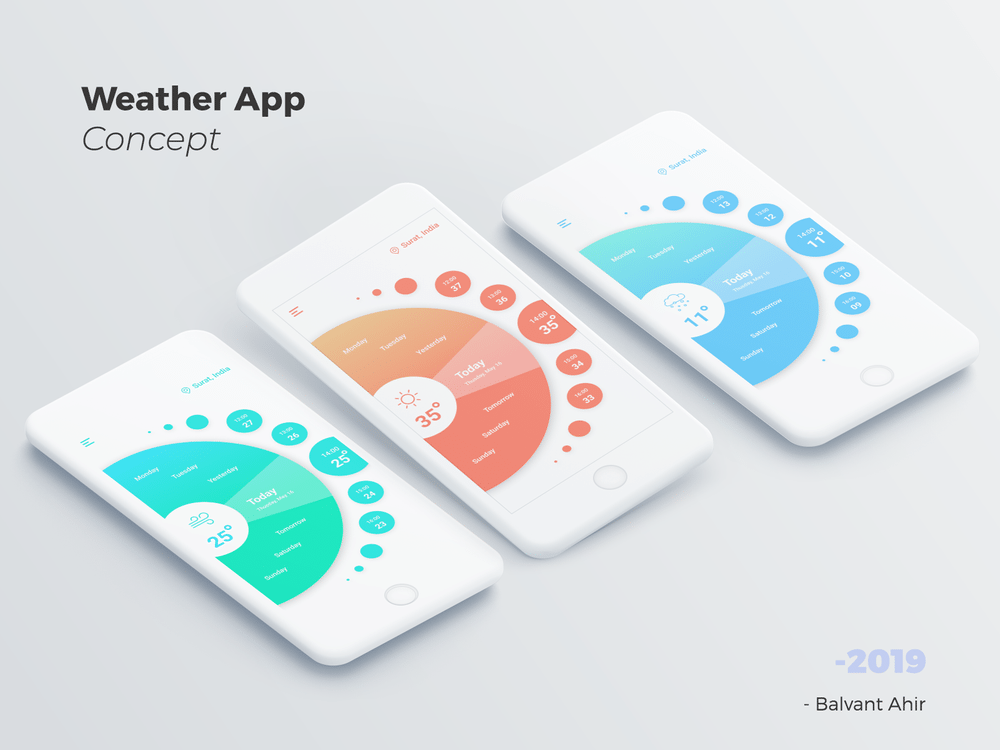 View Source
Minimal Weather App by Pratik Hegde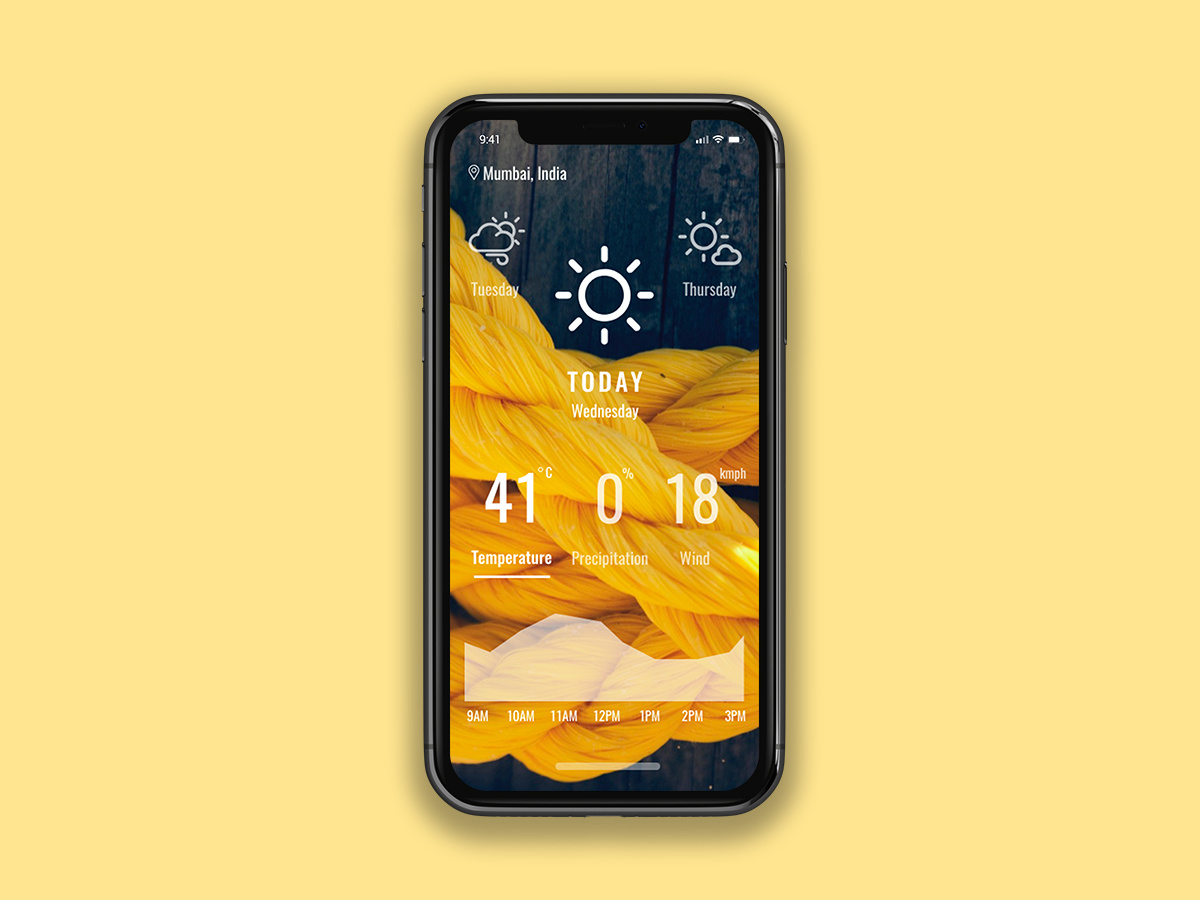 View Source
Minimal Weather App by Sachin Parekh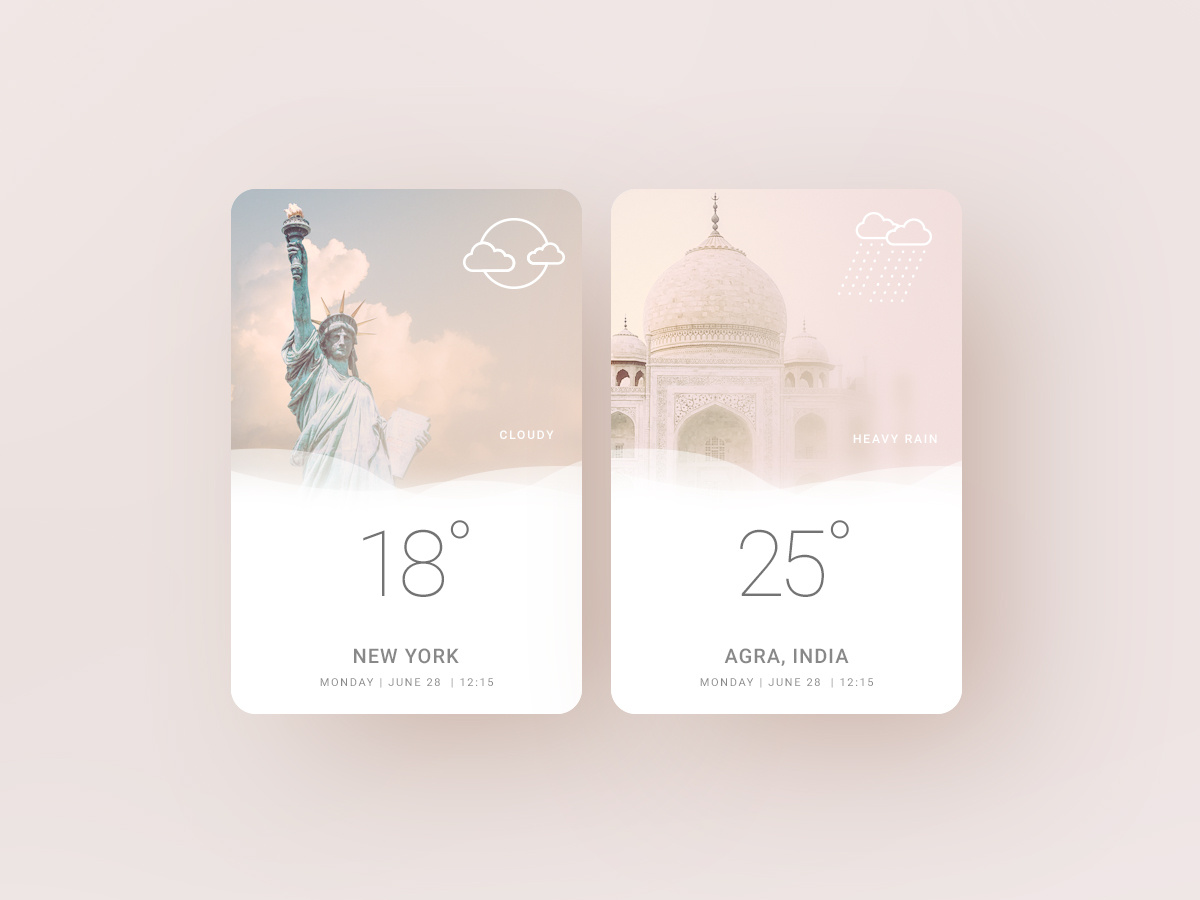 View Source
Weather App Concept by Kuljeet Chaudhary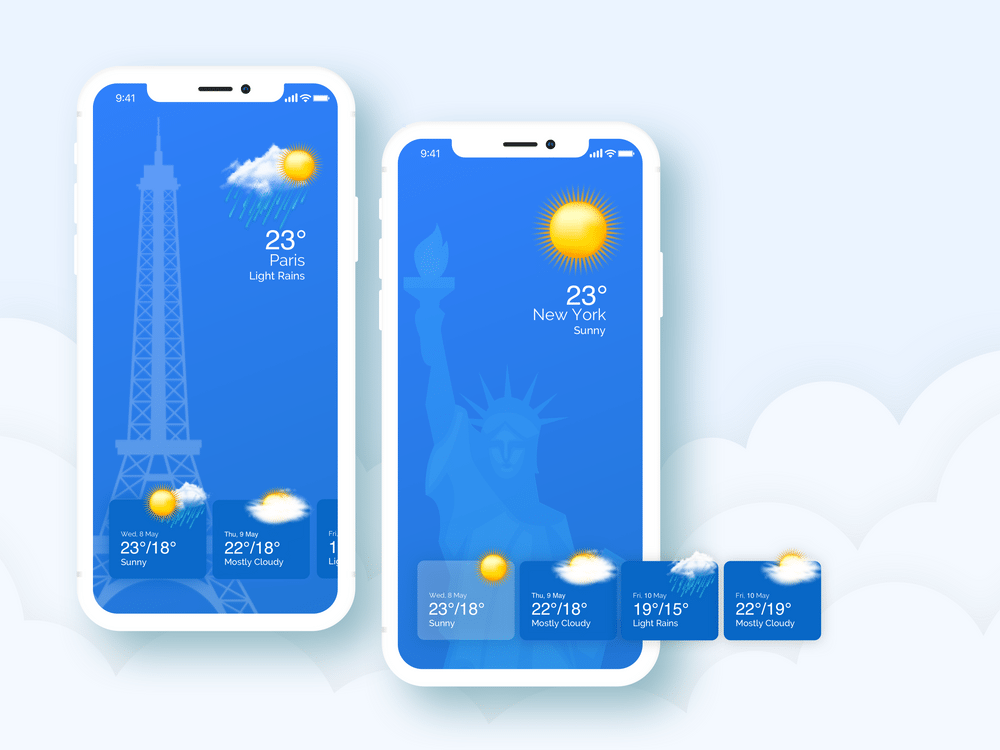 View Source
Weather App by Inês Lobo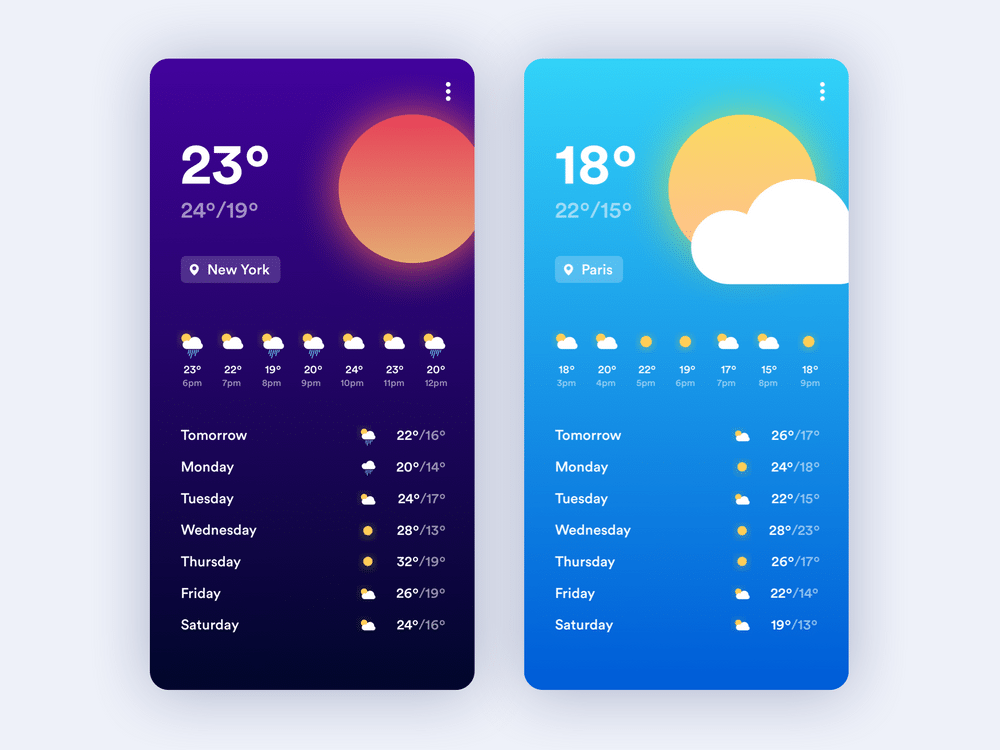 View Source
Weather Concept by Gerson Portillas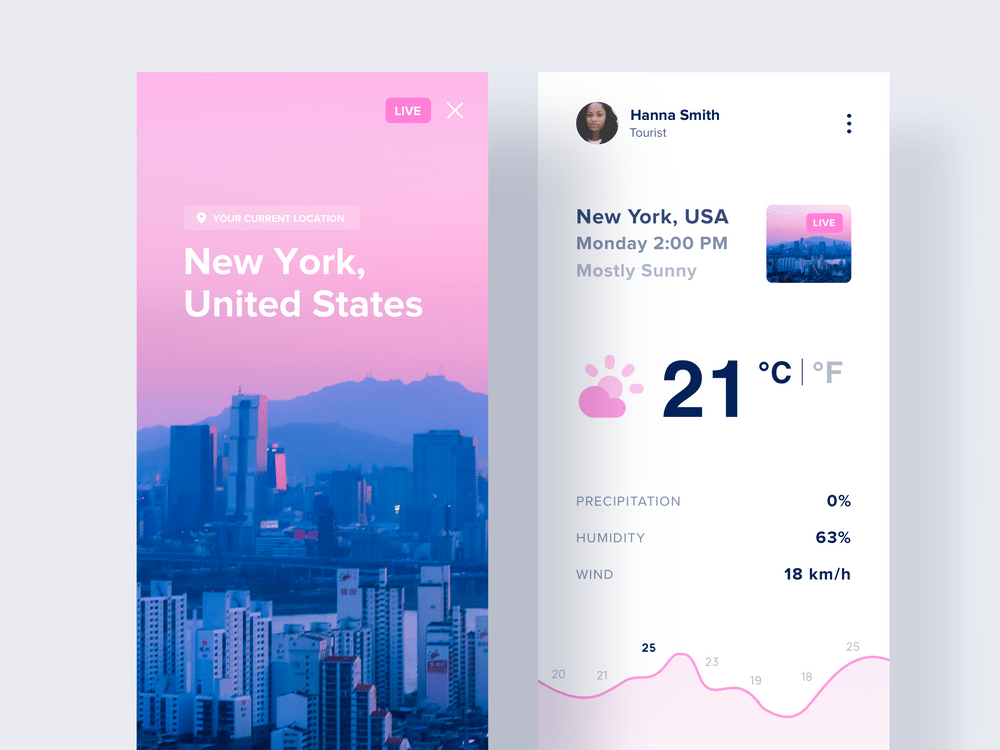 View Source
Weather App Concept by Dasha Malvo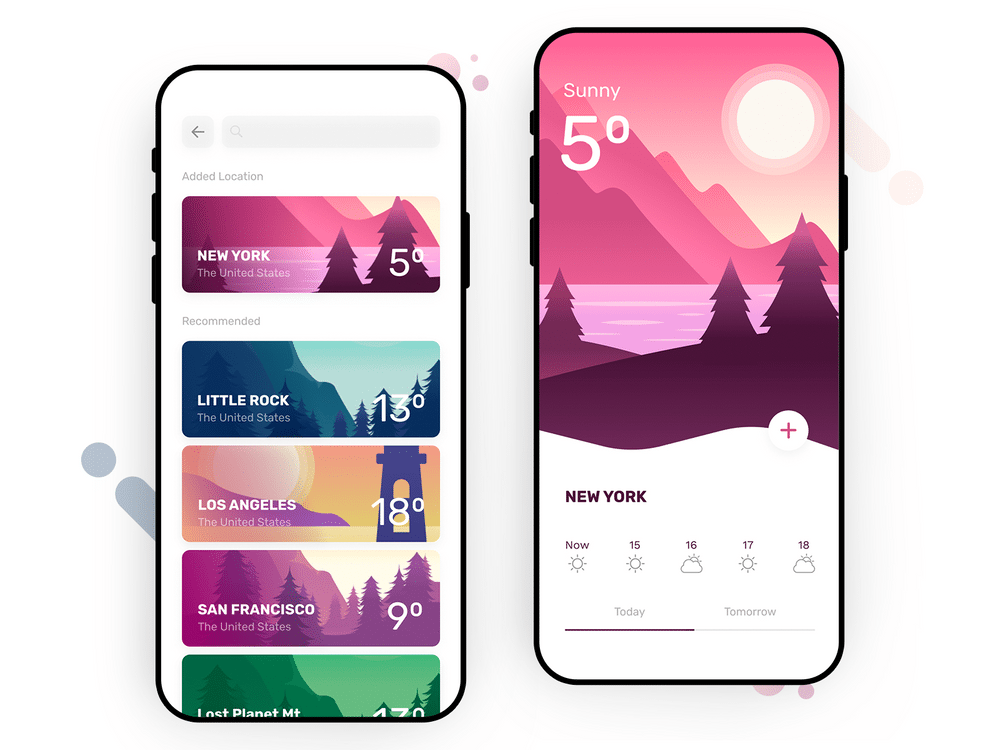 View Source
Weather App Freebie by Ramon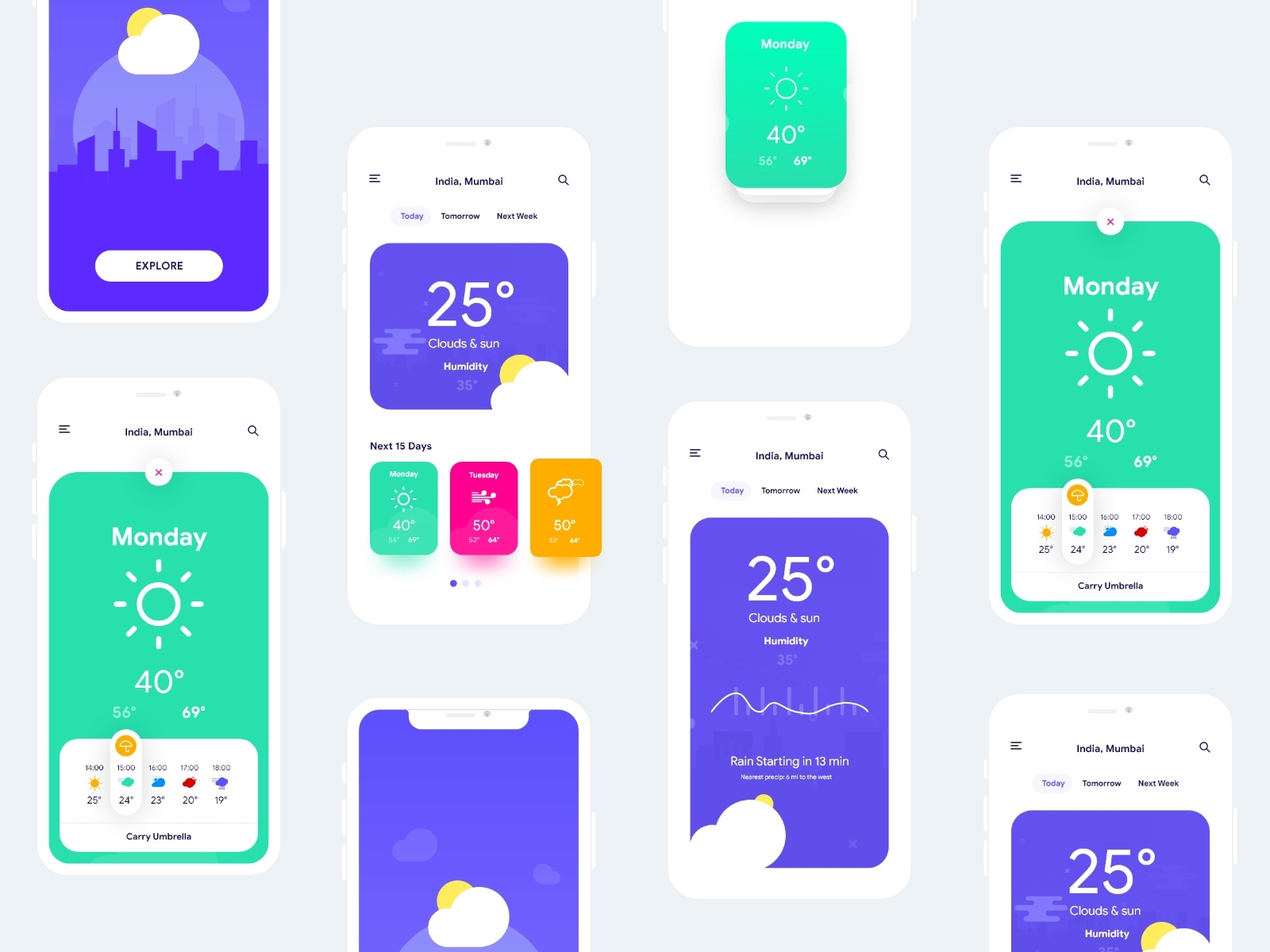 View Source
Weather UI Design by Nathan de la Torre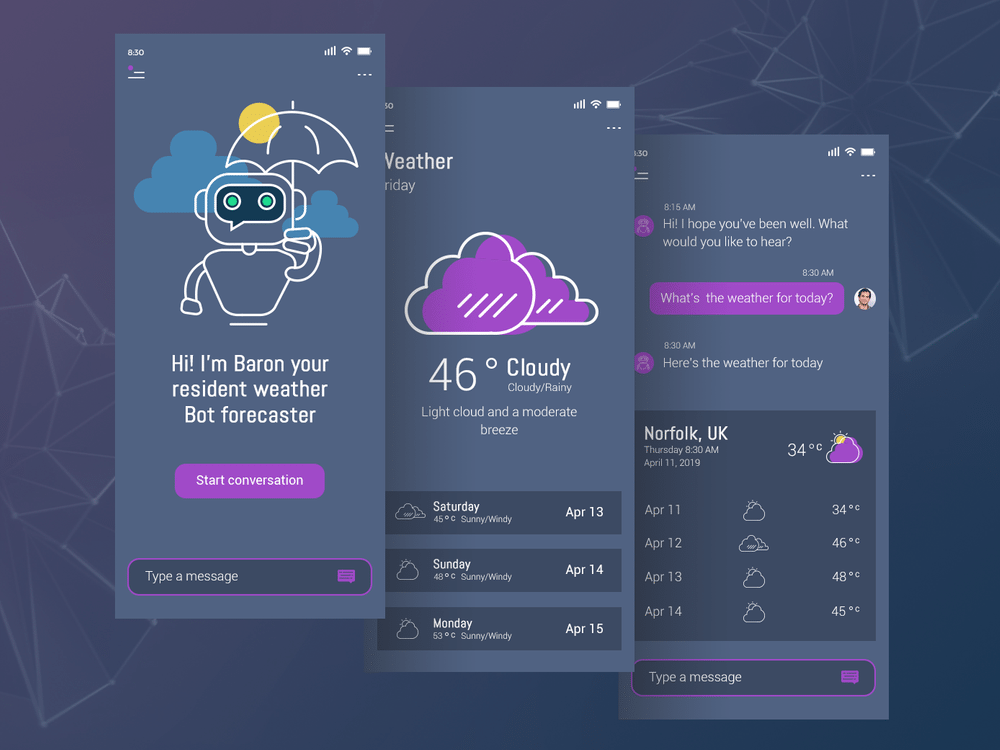 View Source
Weather by ZG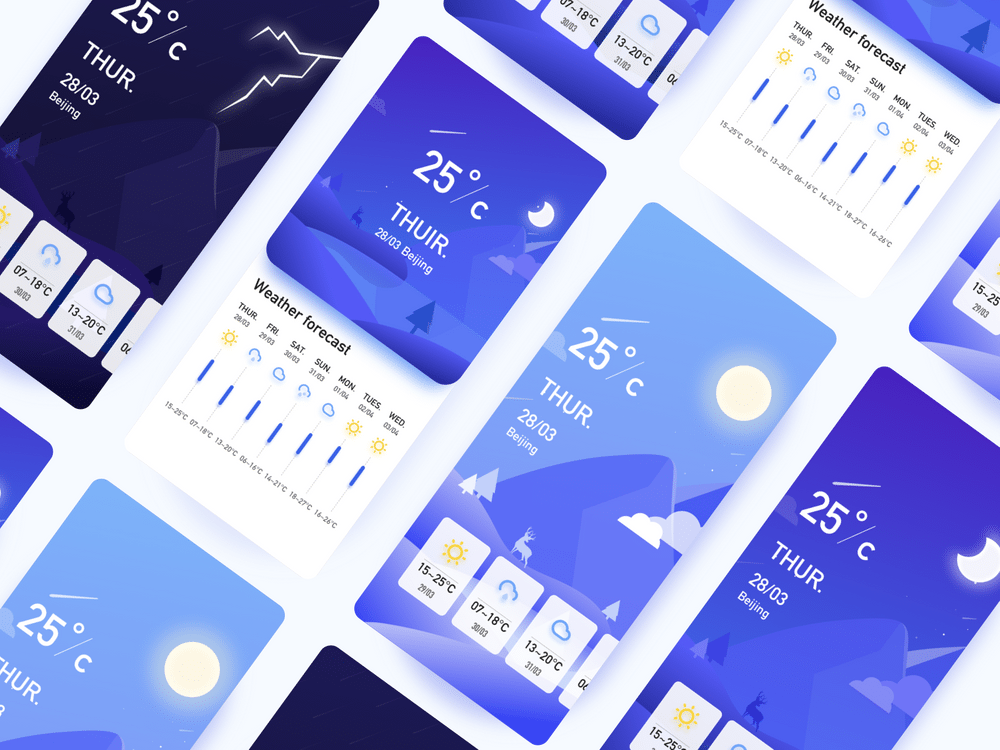 View Source
Weather Forecast App by Foni Alfoniya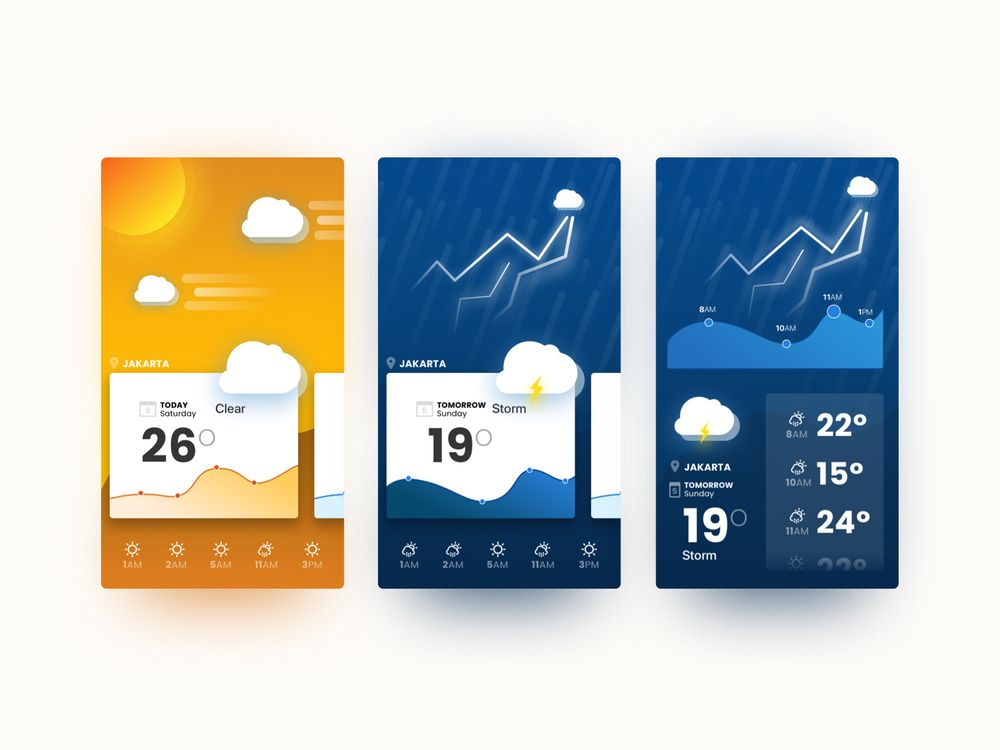 View Source