Procreate is an outstanding program that get you to create a neat works of art, regardless of whether you're a professional or an amateur. Procreate is the most unique and most powerful drawing and illustration app for iPad. Watercolor for Procreate is an add-on for the program that lets you paint using watercolor just as if you had an easel and paint in the room. This app have a multitude of features including brushes, which is one of the most attractive artists love.
Today we have gathered a collection of more as 20 gorgeous Procreate brushes a watercolor set for your investigation. Kepp a good mood and enjoy.
You may also like:
Watercolor Brushes for Procreate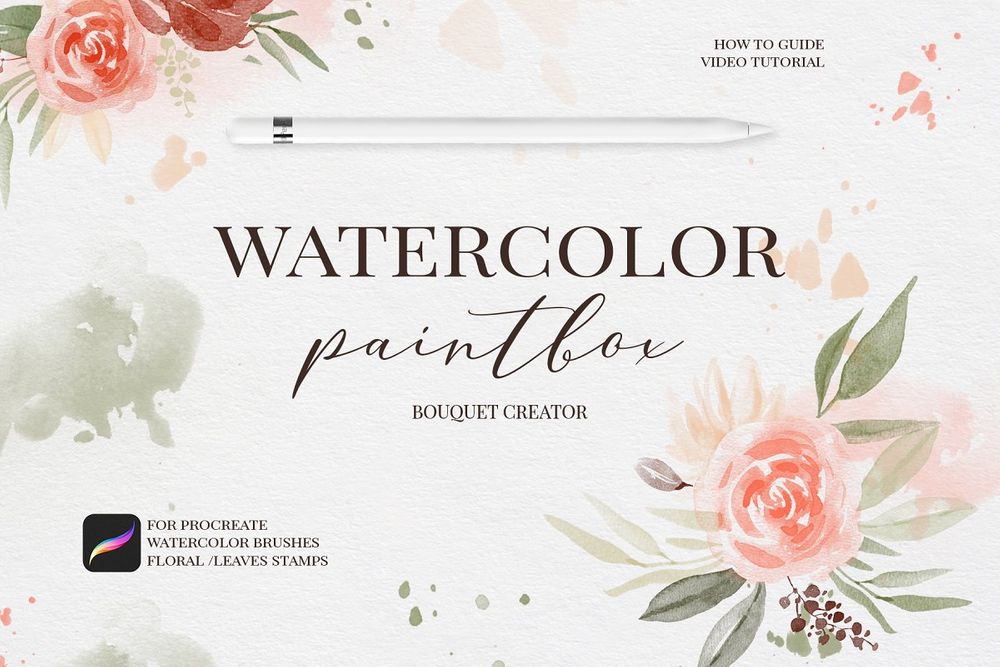 This perfect product comes with watercolor brushes, watercolor stamps, 3 paper textures that you can use as a background layer and a pre-made Procreate template.
Watercolor for Procreate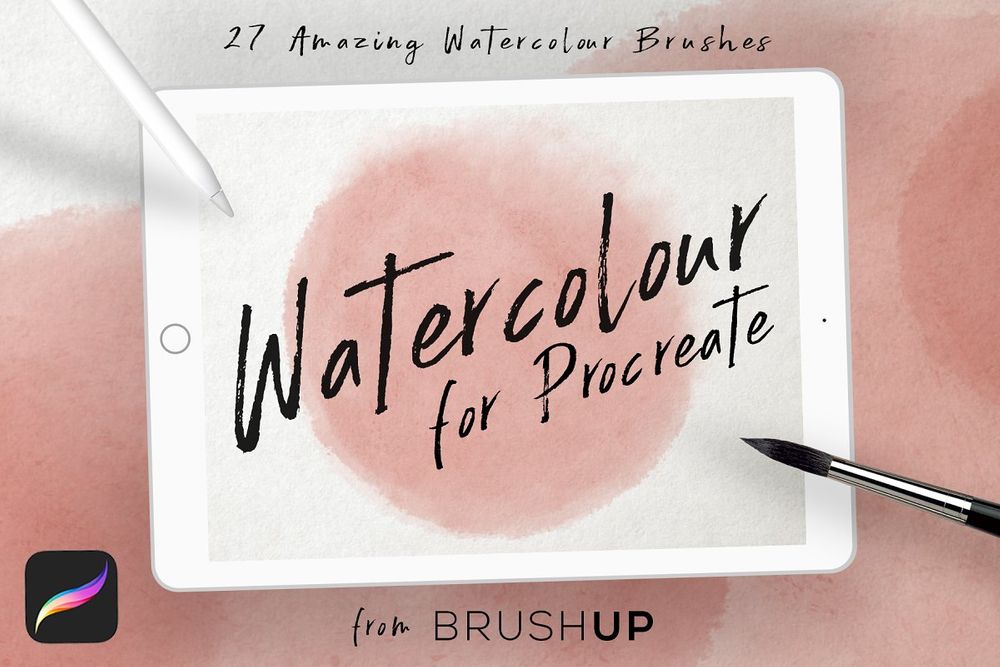 The pack contains 27 stunning brushes, washes and effects to get you creating the most realistic digital watercolour paintings possible.
Realistic Watercolor Toolkit for Procreate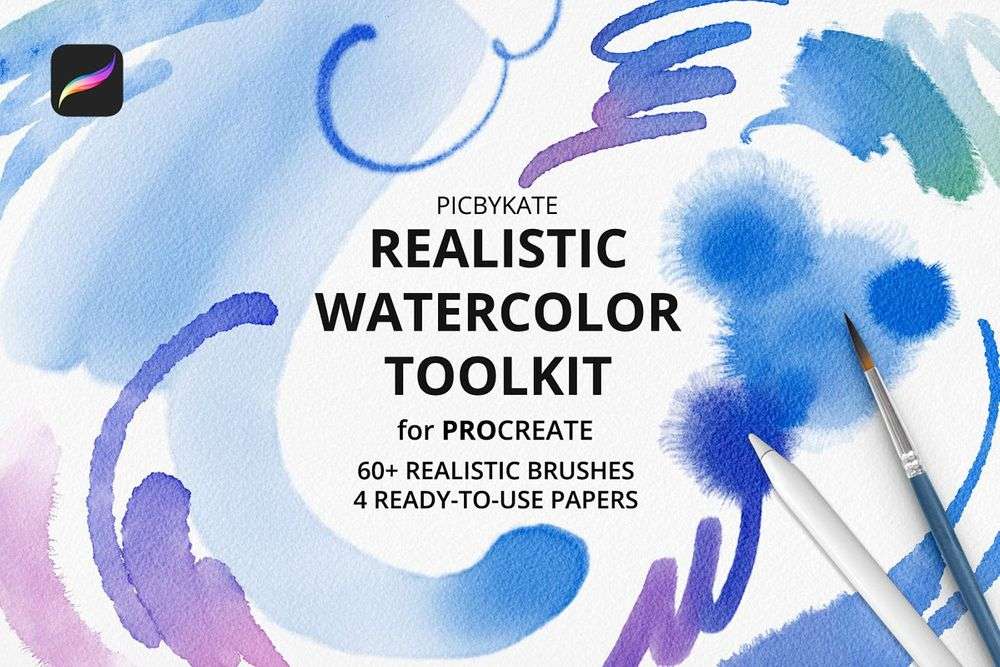 These brushes are made from real watercolour textures after much trial and testing. Included 60+ brushes to unleash your creativity!
Painterly Pack – Procreate Brushes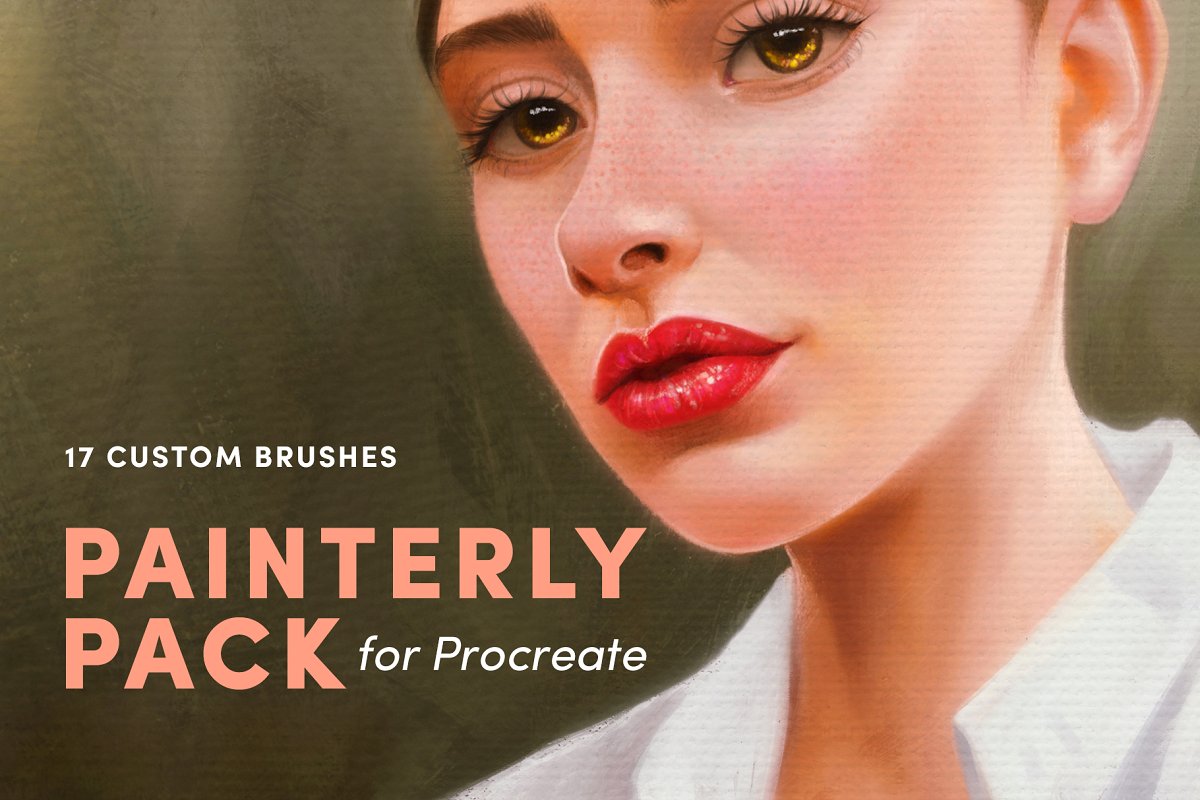 The Painterly Pack includes 17 custom made brushes with unique brush shapes and textures. It is best for getting realistic painting results in a variety of styles.
Free Watercolor Brushes for Procreate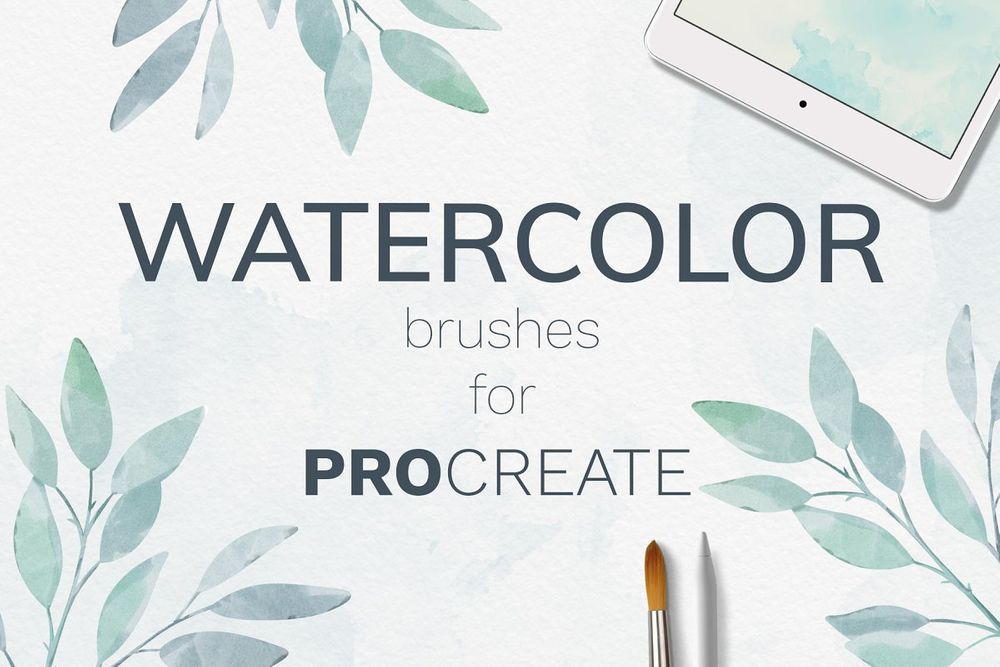 You can use these free Procreate brushes to realize your wildest ideas. Apply smears for create unique design in a few click. The product is suitable for clothes prints, wedding invitations, cards, cosmetic branding, packaging, social media and etc.
Watercolor Stamps for Procreate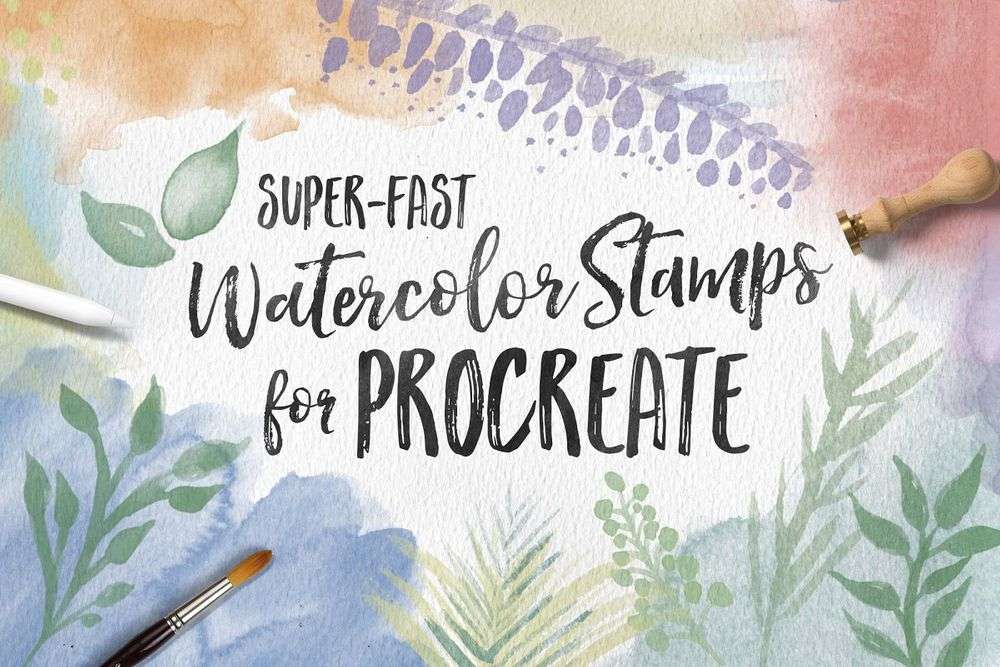 You can quickly and easily get gorgeous and realistic watercolor backgrounds onto your iPad screen in just a few seconds and a few taps of your finger. With 196 brushes to choose from, and the option of layering them over each other for countless combinations.
Procreate Watercolor Brushes Kit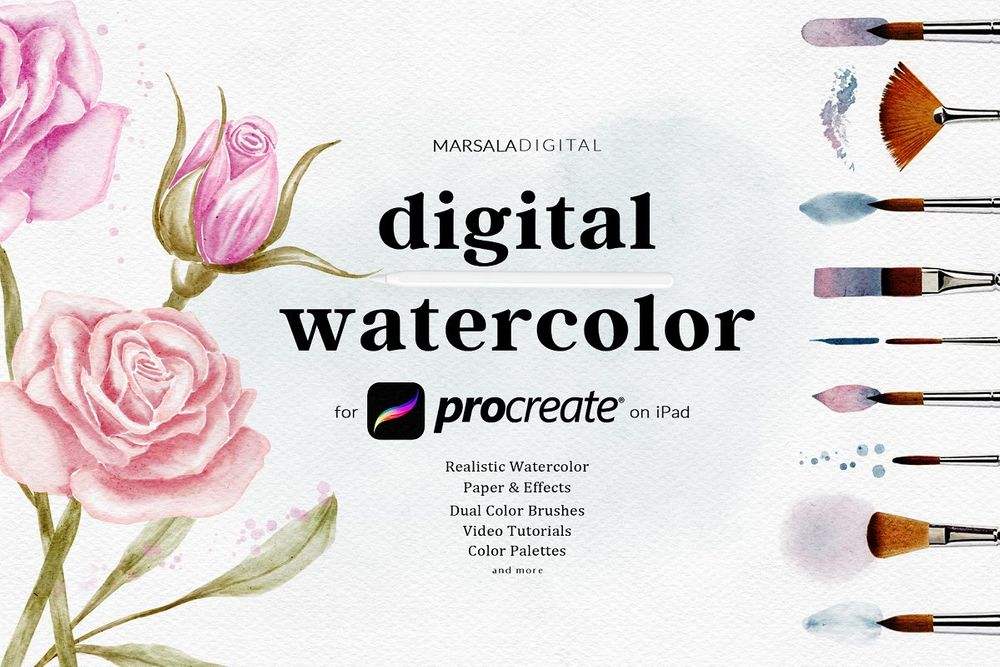 It includes carefully crafted 26 watercolor brushes, and 4 ready to use Procreate templates with paper & effects layers which allow you to create realistic watercolor paintings on your iPad.
Procreate Watercolor Stamp Brushes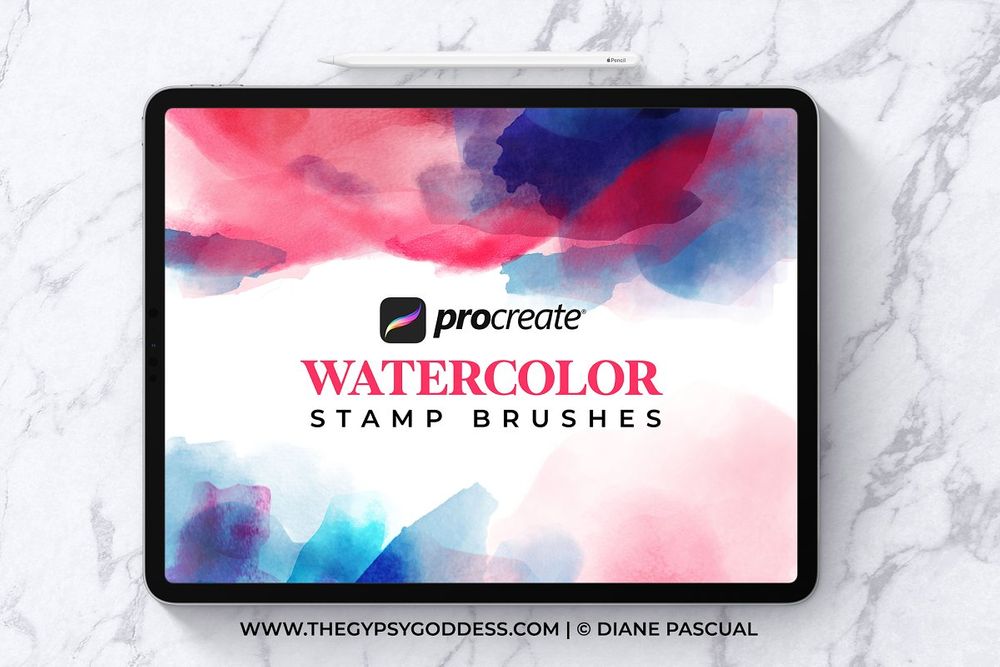 Add a little more style and flair to your patterns, backgrounds, apparel, or illustration work by using these 15 unique watercolor Procreate brushes. This is perfect for artists of all kinds.
Jason's Procreate Brushes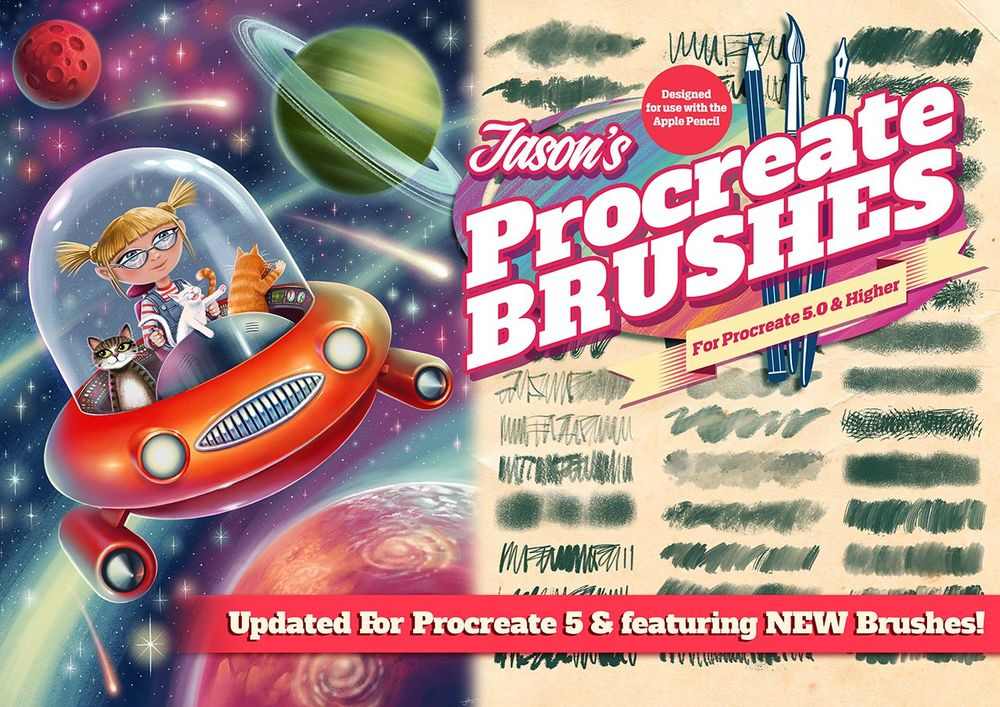 Consisting of over 340 carefully crafted brushes in themed sets, including highly expressive dry media, inks, paints and washes.
Master Watercolor Procreate Brushes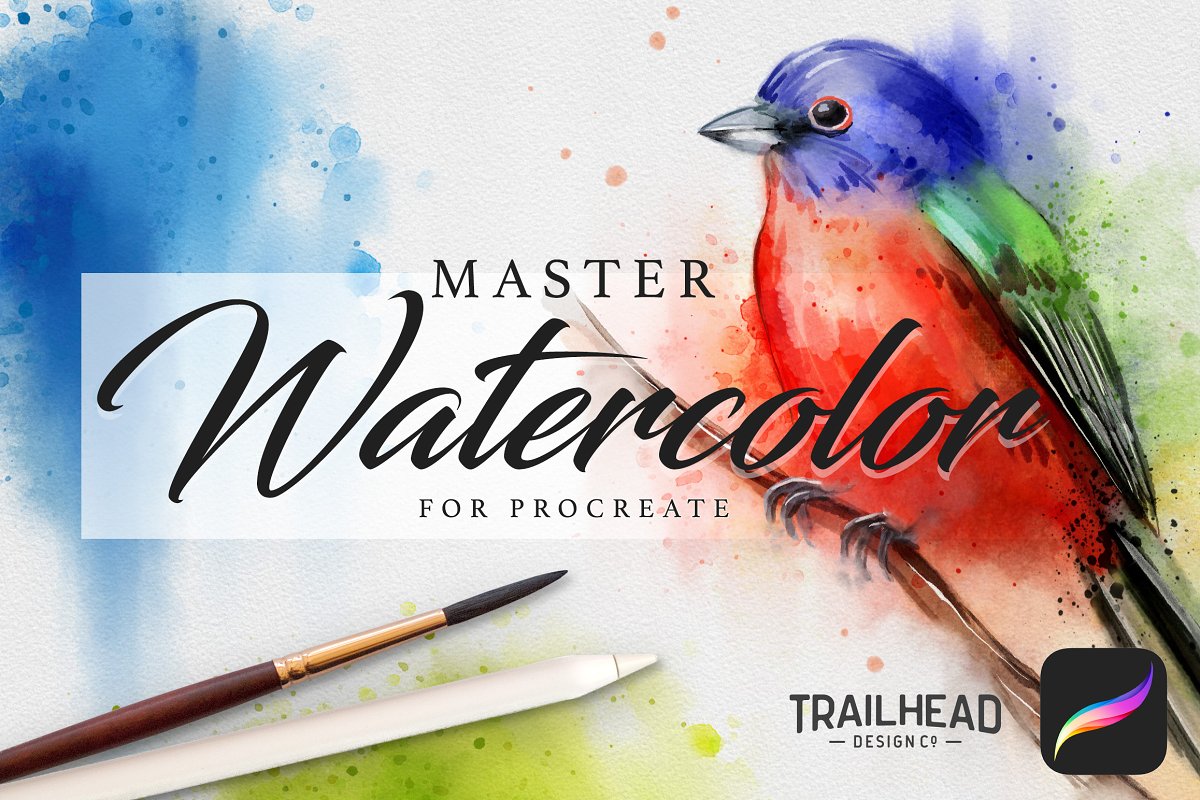 The most realistic and natural watercolor set with 46 paint brushes available for the iPad and Procreate. This set is make for the watercolor artist who wants to experience the same fun and feel of real watercolor on paper.
Watercolor Kit – Procreate Brushes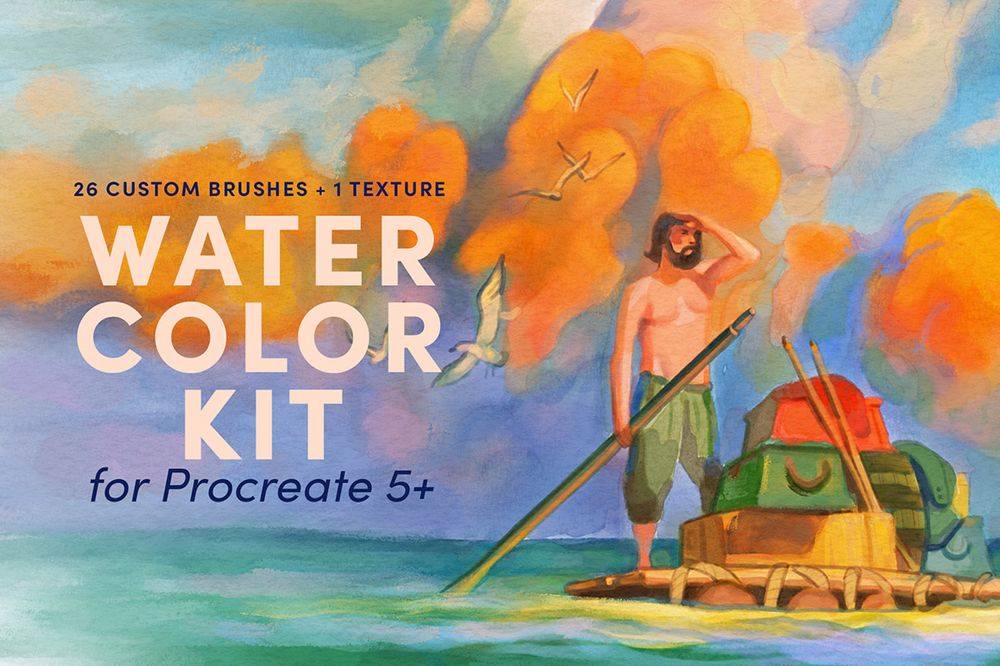 The Watercolor Kit features 26 custom brushes with realistic watercolor effects and textures.
Gouache Brushes for Procreator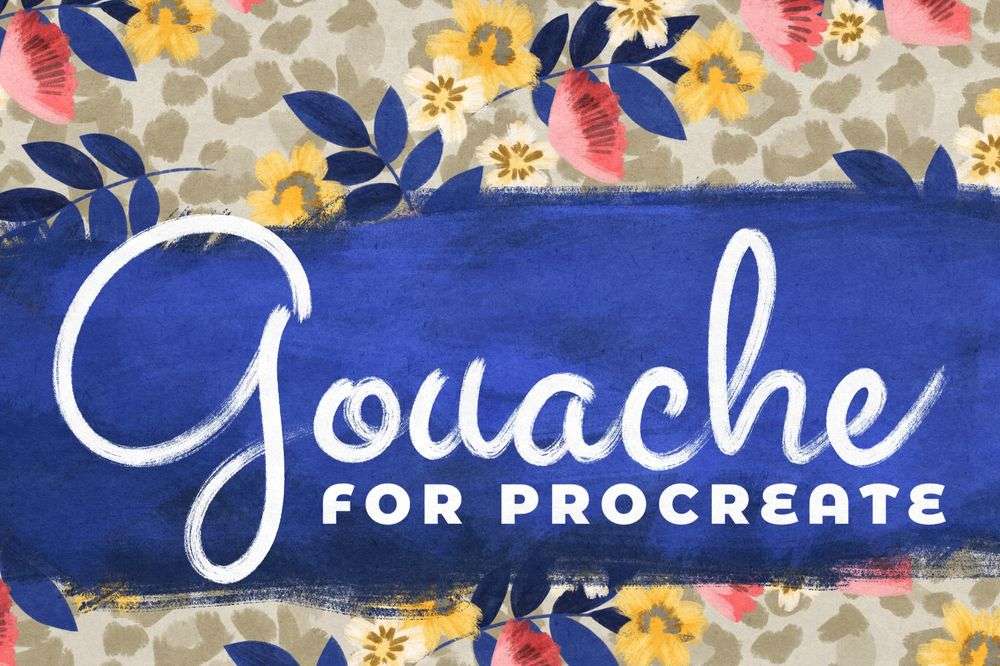 This is an an essential tool-kit of brushes which covers all your gouache needs. All these brushes mingle to their versatility and built in texture.
Procreate Watercolor Kit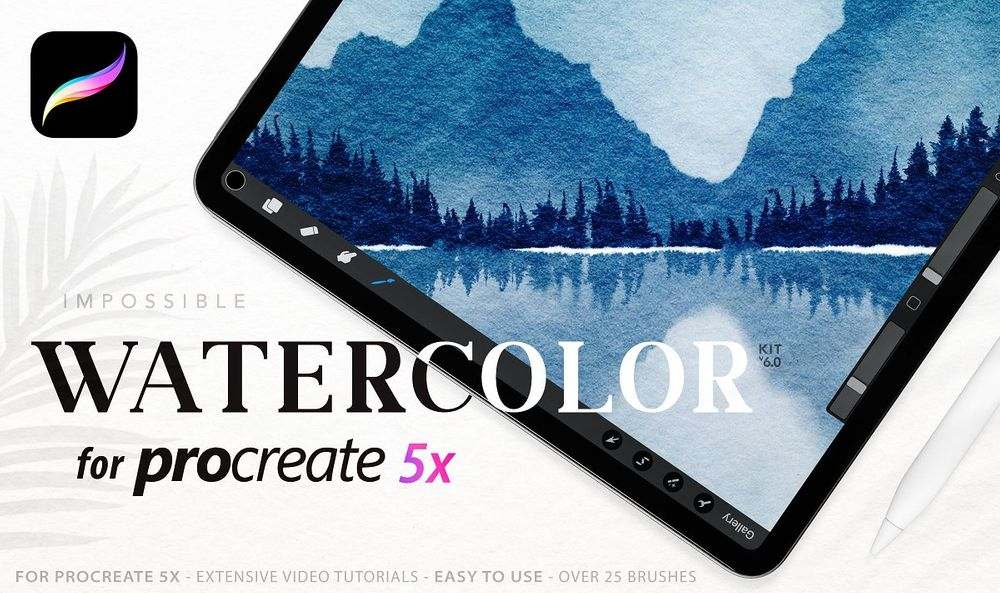 This watercolor set comes with extensive and professional video tutorials. Even if you have never painted before, you will find this kit easy to use and you will be impressed with what you can paint.
Realistic Procreate Watercolor Kit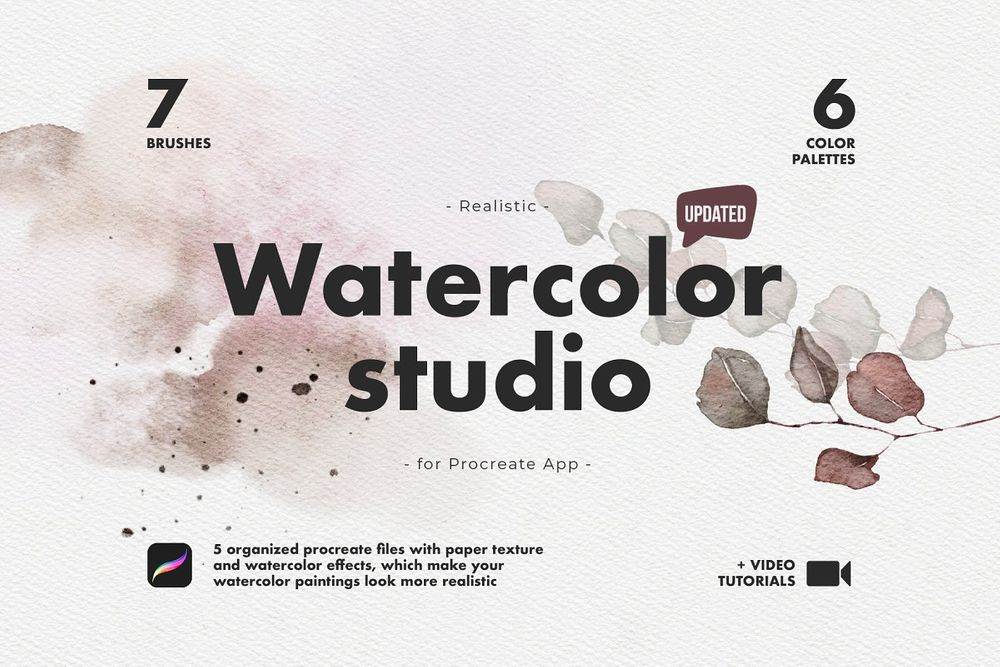 Simply open the file in your Procreate app and start painting. You don't need hundreds of brushes. Only 7 brushes will help you to make realistic watercolor illustrations and paintings in Watercolor Studio.
Everything Watercolor for Procreate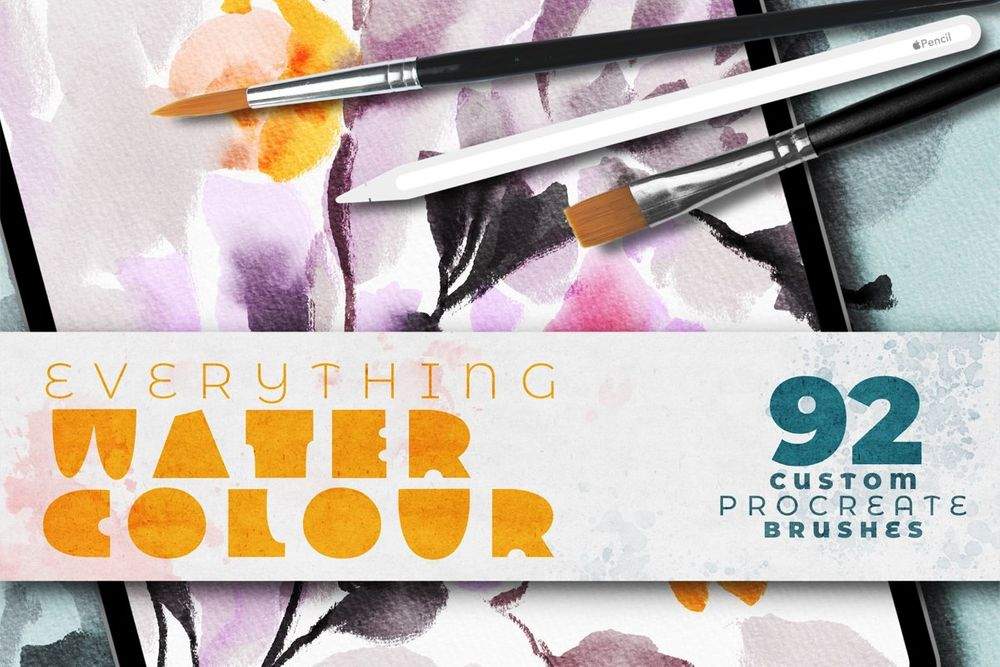 The new brush engine is extremely powerful and versatile. In this feature are created 24 new watercolour brushes to add to this set which will take your Procreate watercolour painting to the next level.
Watercolor & Pencil Procreate Brushes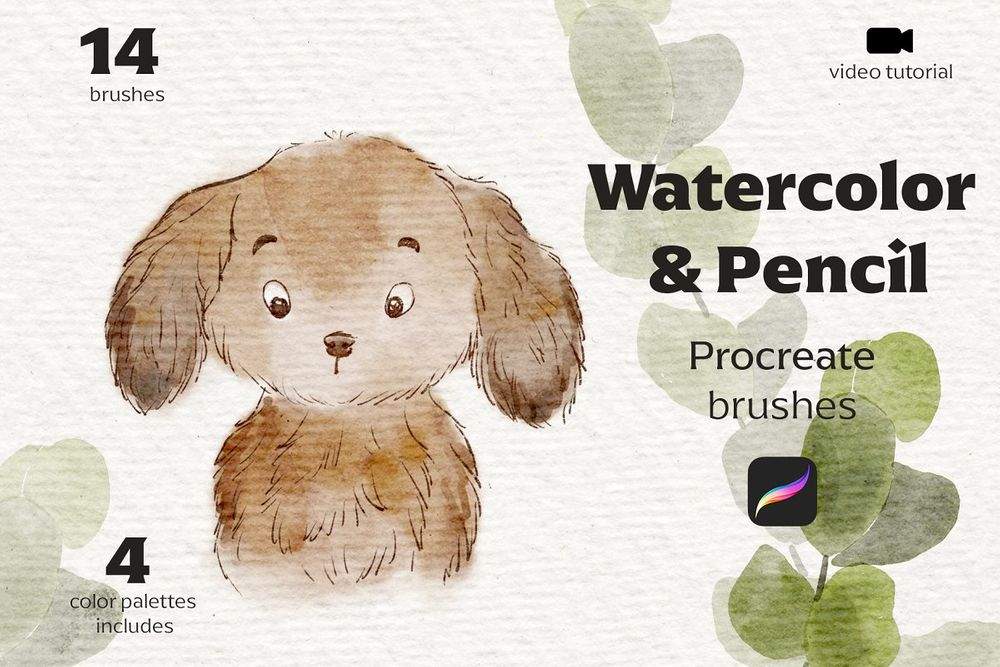 You do not need to be an advanced artist to use these brushes, just choose a brush and paint, it will do everything for you. And the combination of watercolors and pencils will give an incredible result.
Watercolor Brushes for Procreate 5
You need a Procreate 5 for these brushes to work best. Make a beautiful designs with these cool brushes.
244 Watercolor Brushes for Procreate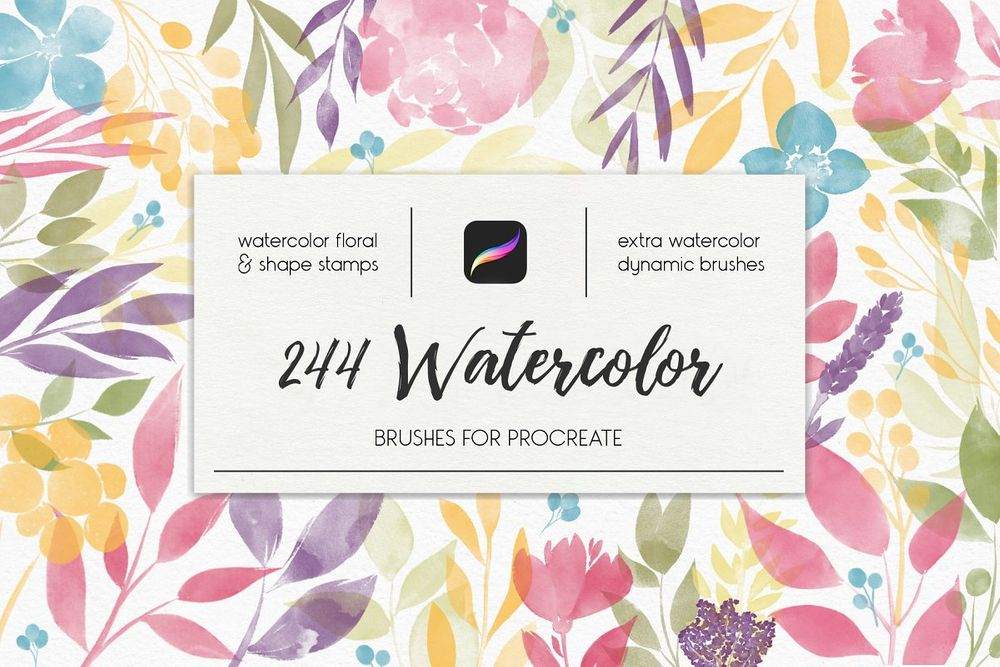 A huge pack of 244 gorgeous stamp brushes and some extra dynamic brushes for more possibilities.
Watercolor Soft Box – Procreate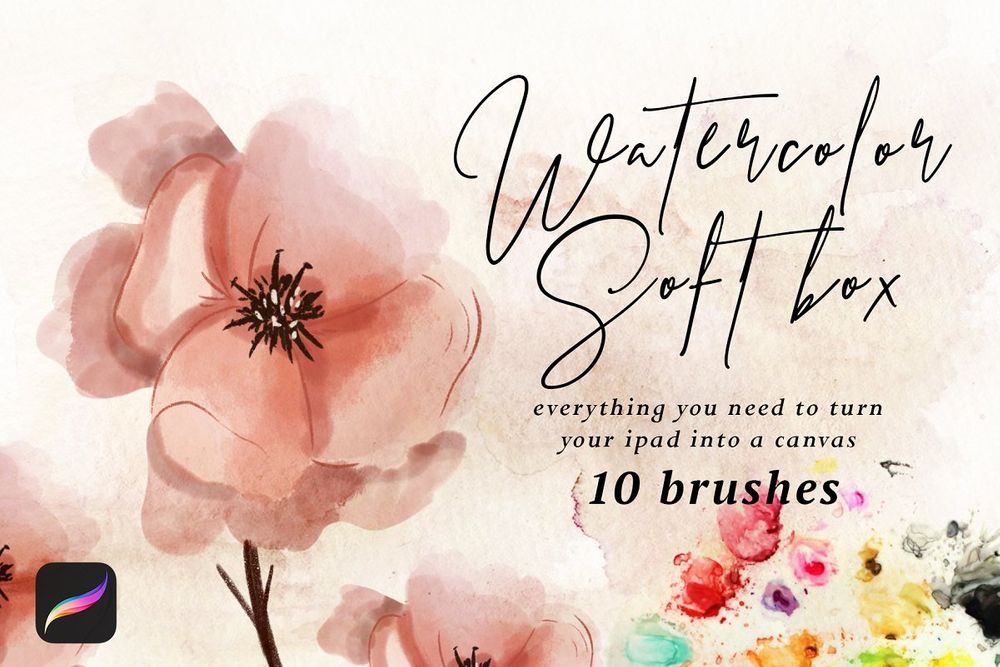 The most amazing Procreate watercolor set includes 10 brushes to make your designs more attractive.
Procreate Watercolor Kit
17 realistic watercolor Procreate brushes with paper textures, whose layers are organized in a certain way so that you can easily create the most realistic watercolor pictures.
40+ Aquarellist Watercolor Brushes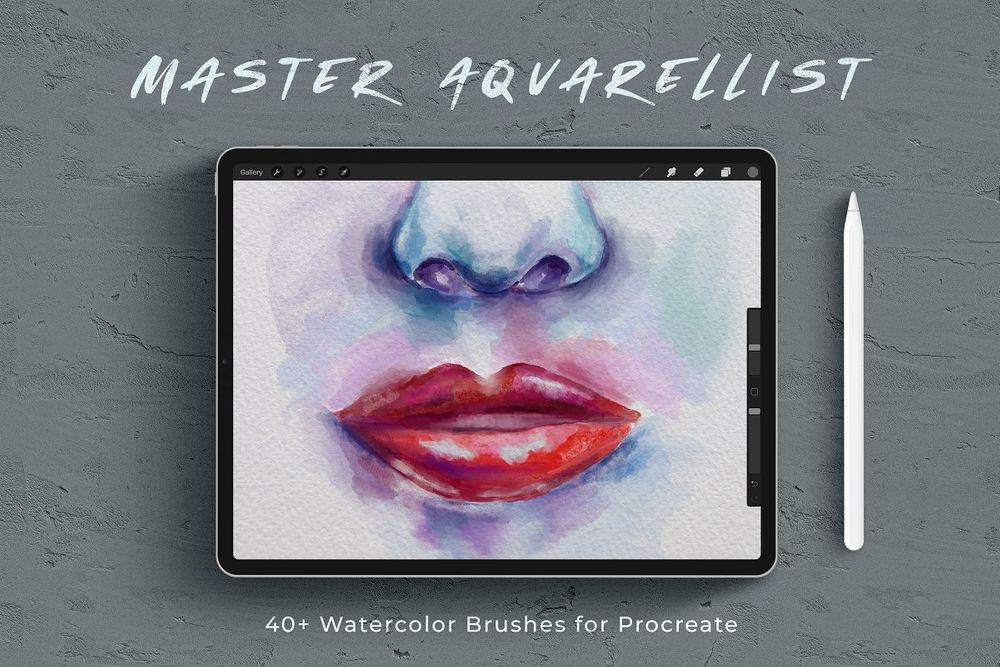 This great product comes with over 40 watercolor brushes, 4 paper textures that you can use as a background layer and a pre-made Procreate template. Each brush was made with real watercolor shapes and textures to achieve a natural and authentic watercolor look.
Featured image by: pexels.com