Vintage or retro design is a meaning to transform it's audience decades into the past. Do you search a vintage script fonts to olden your design? Here you come to the right place! Vintage and retro script fonts are well for the logos, badges, labels, apparel design, posters, based creations, websites, merchandise, packaging, invites, greetings and quotes. In this collection mostly fonts are handcrafted, bold, elegant style with vintage textures and effects. Enjoy!
You may also like:
Krinkes Font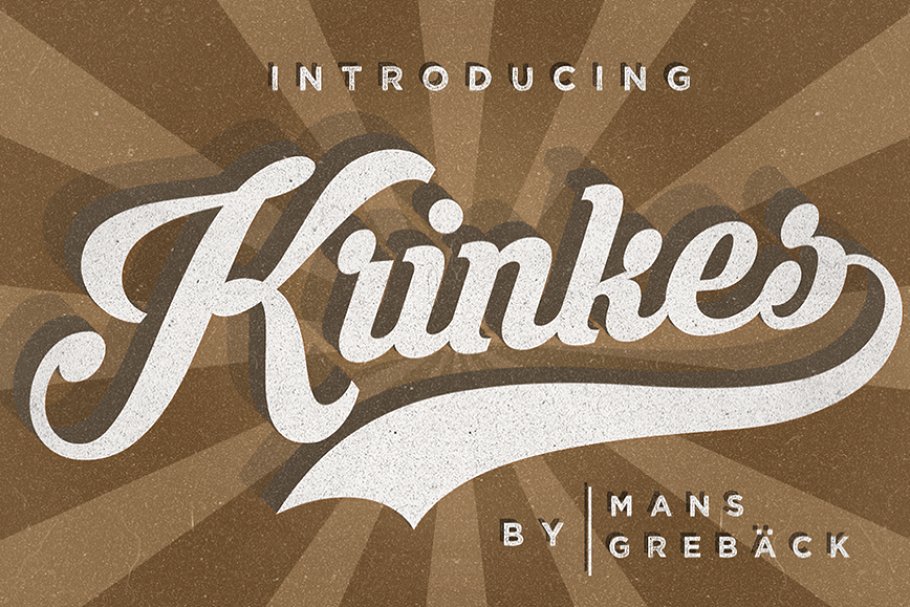 Krinkes is a retro script font with decorative capital letters. It's free for personal use only.
The Secret Font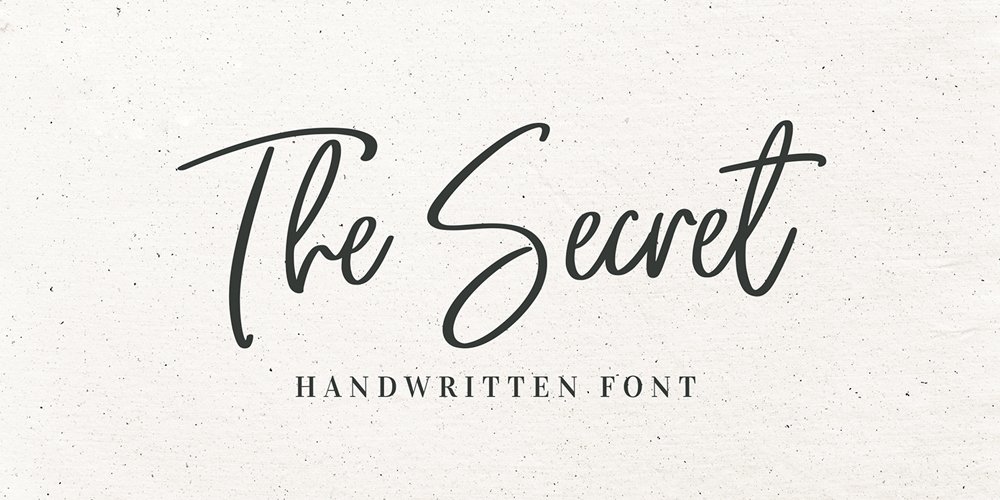 This font can be used for all kinds of design projects like Signature logos, branding, print media, mugs, pillows, merchandise, signatures, feminine logos, quotes posts, etc. Upper and lowercase basic characters, numerals, marks and punctuation.
Pistoletto Font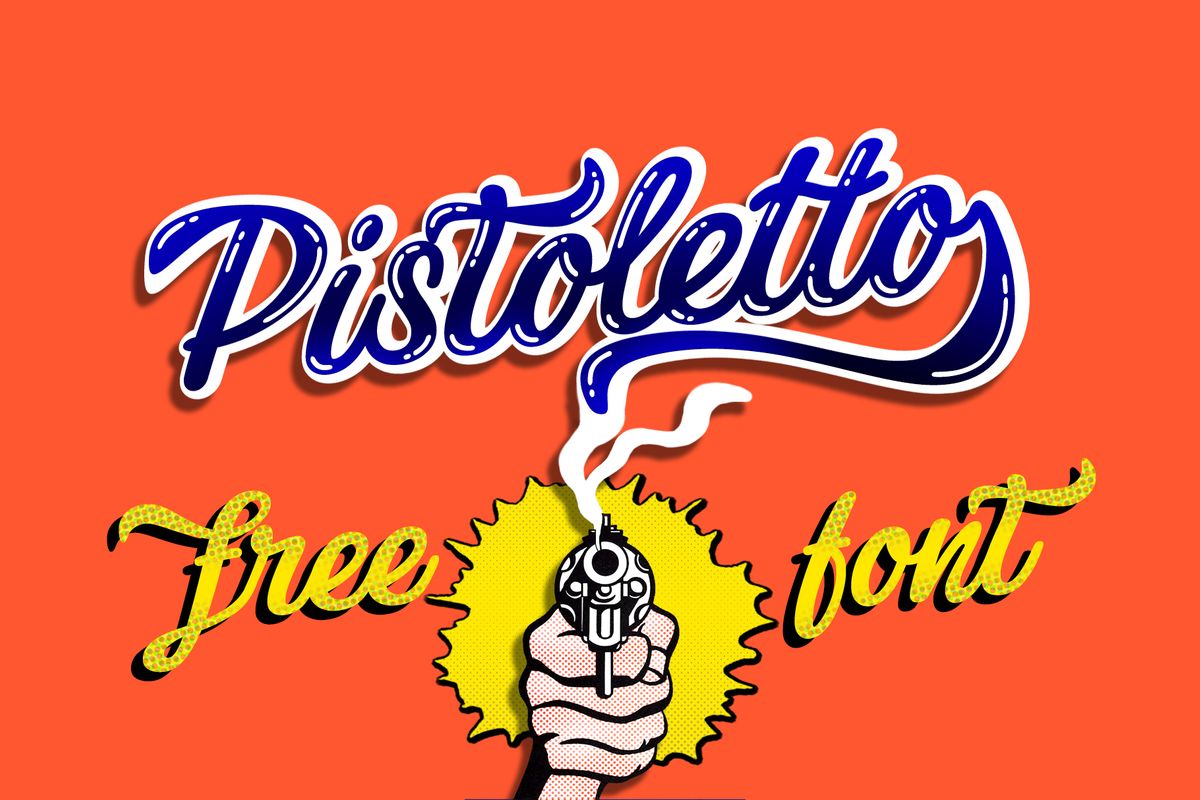 It's a unique free vintage script font for your design. Best for greeting cards, brochures, logos and etc.
Free Contraband Script Font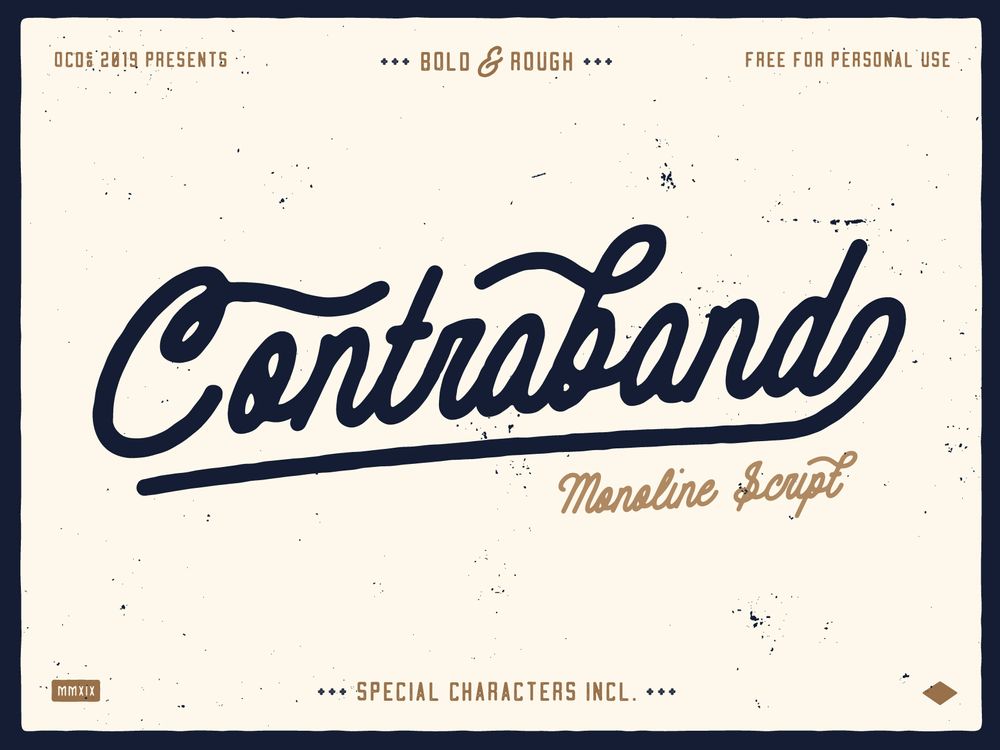 This font is made with old nuances that are suitable for vintage / retro themed events. It is suitable to use as a logotype, product designs, label, watermark, social media posts, apparel, invitation, signboard, sport club, motor / car, special events or anything that need handwriting taste.
Retro Fonts – Bon Voyage!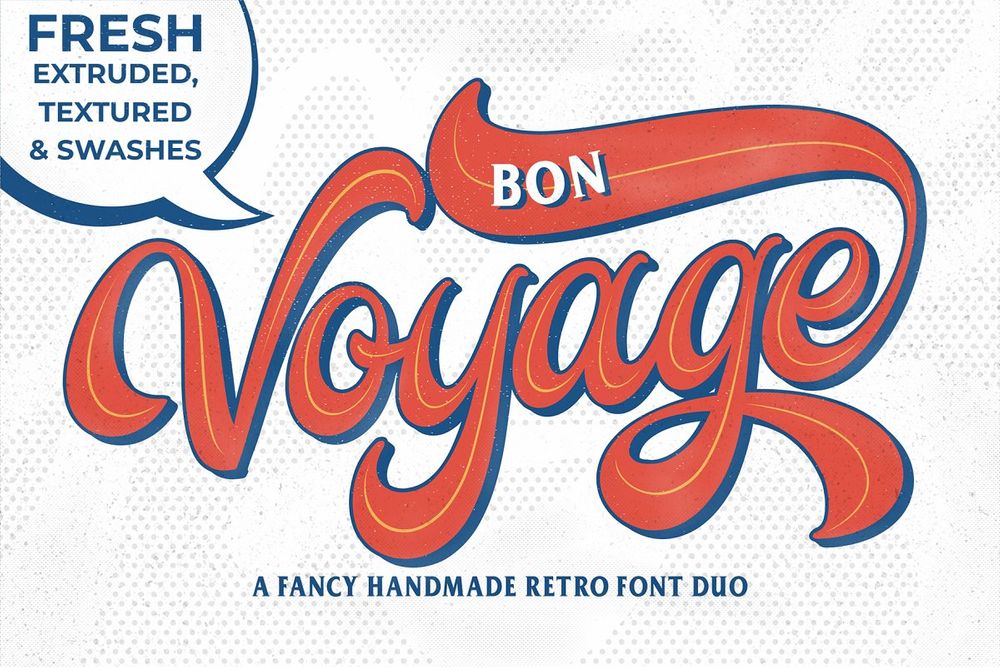 Inspired by popular retro handlettering in the 70's added with a touch of pop style, this font looks unique and elegant. This handmade font is made with several precision layers with a total of 526 glyphs.
Milestone Script Font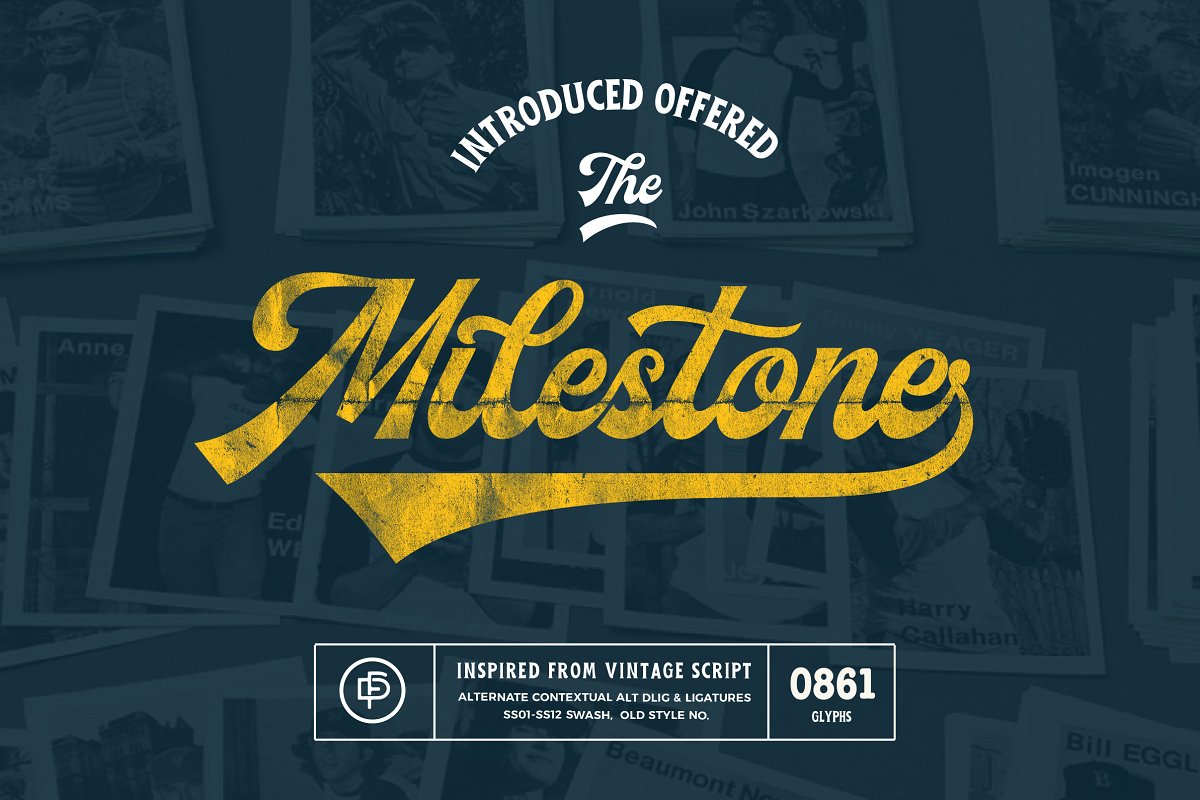 Milestone inspired from vintage baseball sport, sign painting, labeling, suitable for logo, product names packages, labels, old fashioned coffee shops, bars and everything with specific characteristics of past times. Milestone is great combine to create something good and vintage feel.
Heritage Font Combinations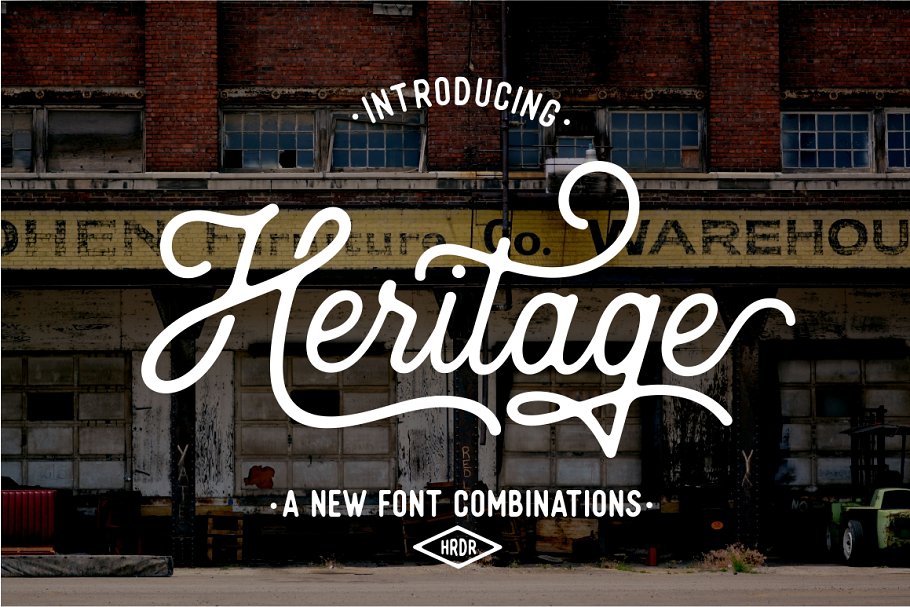 Both of these font consist with 2 different style 'script and sans'. These two lovely fonts would be perfect to combine in your design. with vintage style. The fonts are great for product logo, wedding card logo, clothing brand logo, vintage design and much more.
Halycoon Script Font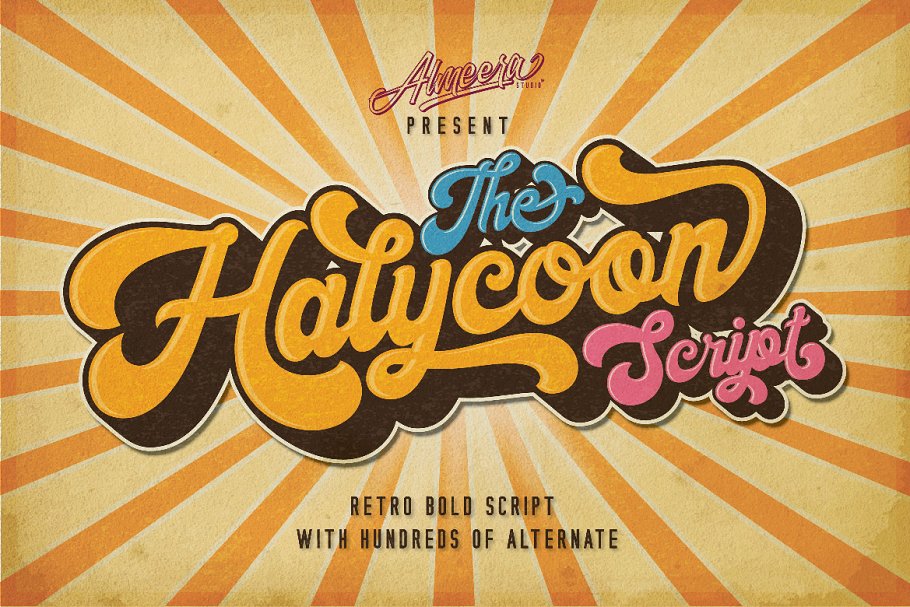 Its features include: stylistic alternate, swash, ligatures, stylistic set and multilingual support. You can choose alternatives for substitution with various variants with a total of 578 Glyphs. Very suitable for logos, tshirts, posters, branding, etc.
Vintage Party – Bold Retro Script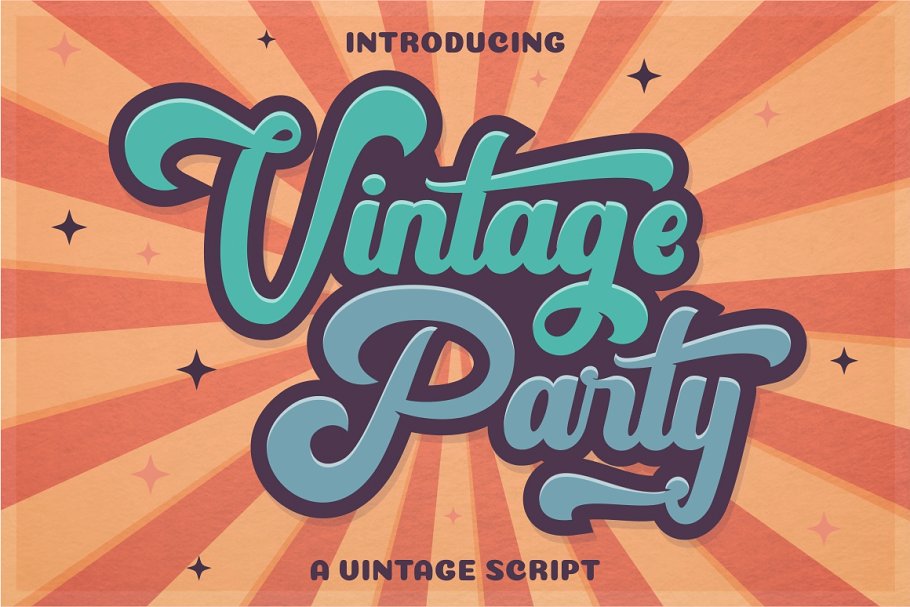 Inspired from retro typography from 80's combine with bold typography style. Come with open type feature with a lot of alternates and end swash, its help you to make great lettering.
Americus Script & Sans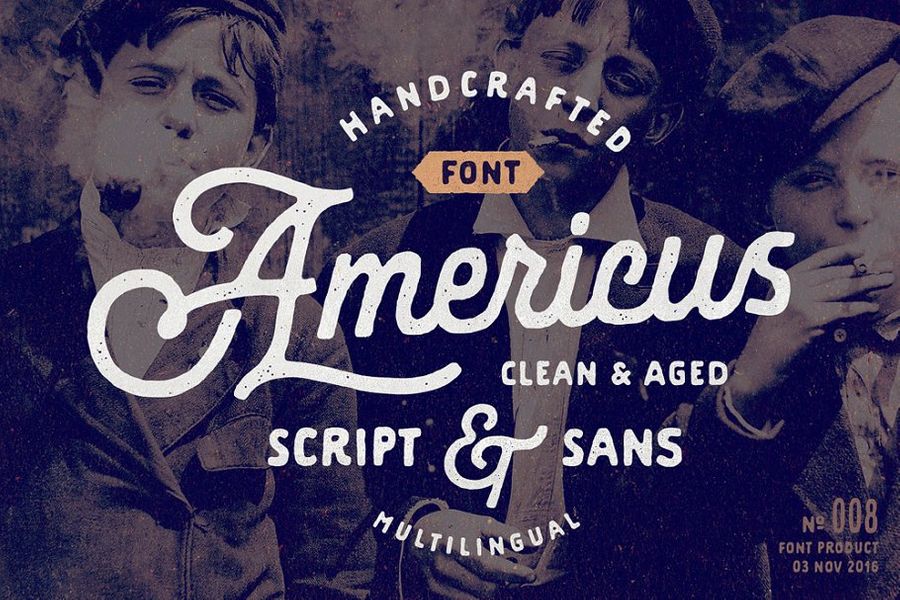 This vintage pair have clean and aged version, special features such as stylistic alternates, ligatures and swashes. Also includes western european characters (multilingual support).
Herchey Script Font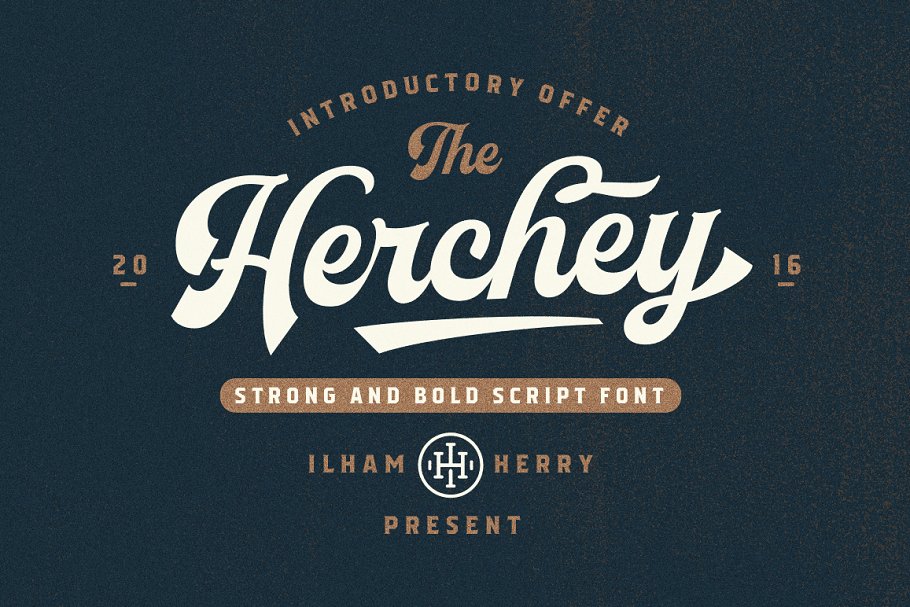 High quality script font with swashes inspired by modern vintage design and baseball logo. Plus OpenType features with stylistic alternates, swashes, ligatures, stylistic set, Terminal form and ornament that allows you to mix and match pairs of letters to fit your design. This font good for vintage design, t-shirt, logo, labels, badges, posters and etc.
Bloomsbury – Script, Sans & Serif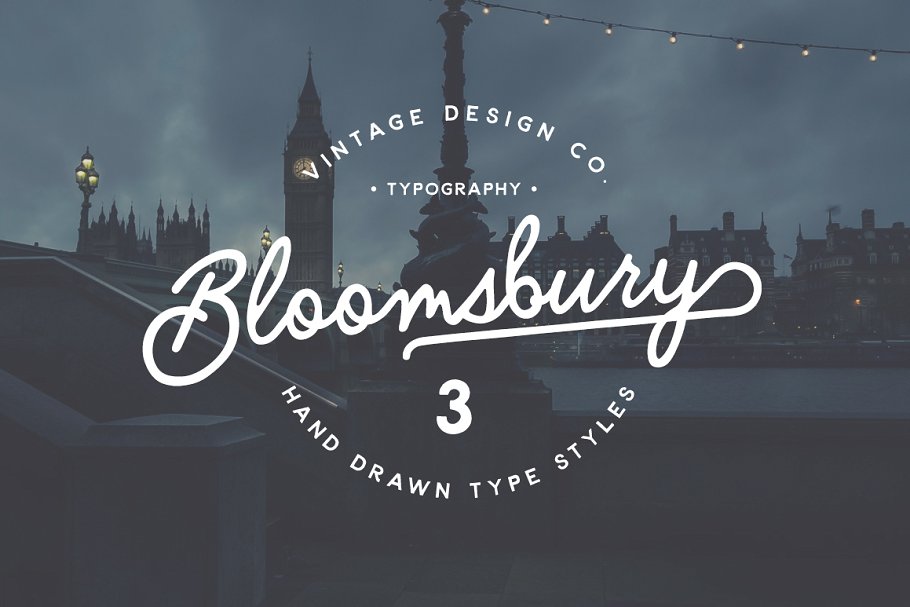 Use in combination with each other to make awesome type designs for logos, posters, album covers, packaging, Instagram posts, etc. The script version includes 3 different sized end letter flourishes, access through the glyphs panel in your favourite design programs.
Boardley Script – Layered Font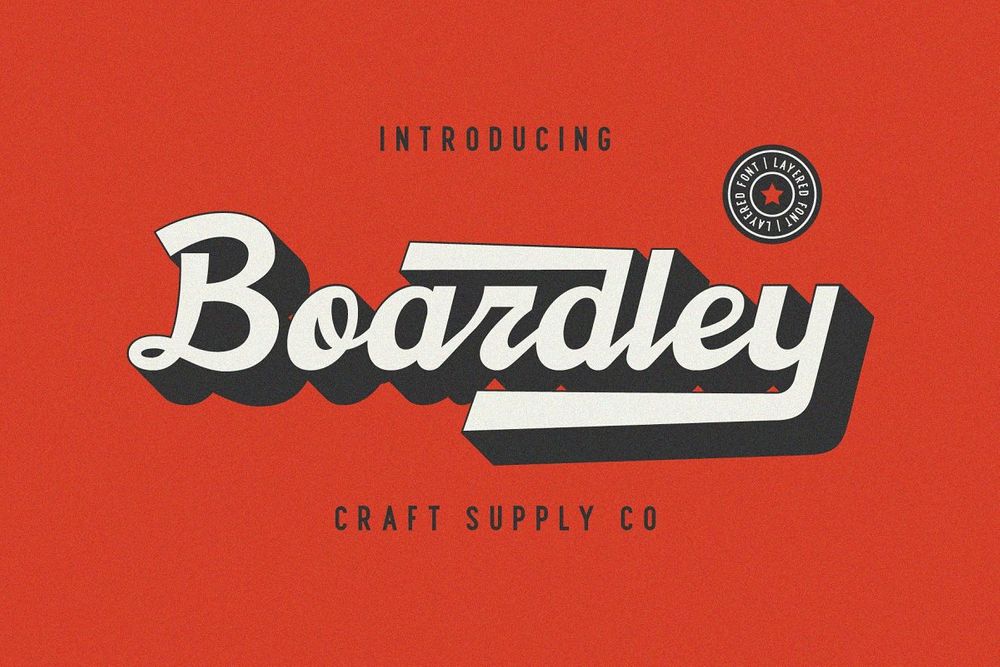 Boardley Script is suitable for Logo, greeting cards, quotes, posters, branding, name card, stationary, design title, blog header, art quote, typography art, modern envelope lettering or book design.
Vintage Queens – Retro Bold Script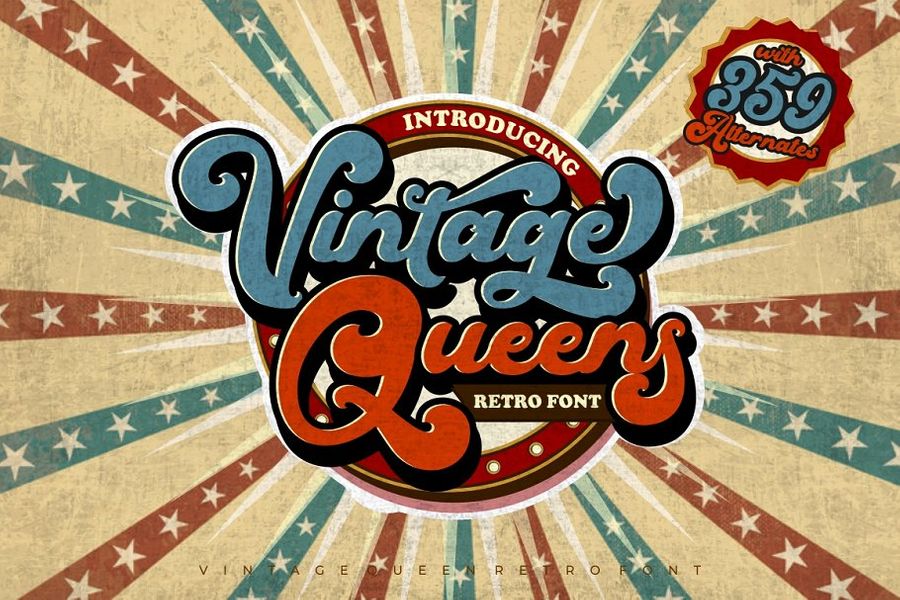 Inspired from retro typography and lettering in the 70's and 80's combine with bold typography style. With a total of 534 glyphs with 359 alternate, you can make letter combinations for lettering with a lot of options.
Retrofunk – Script & Serif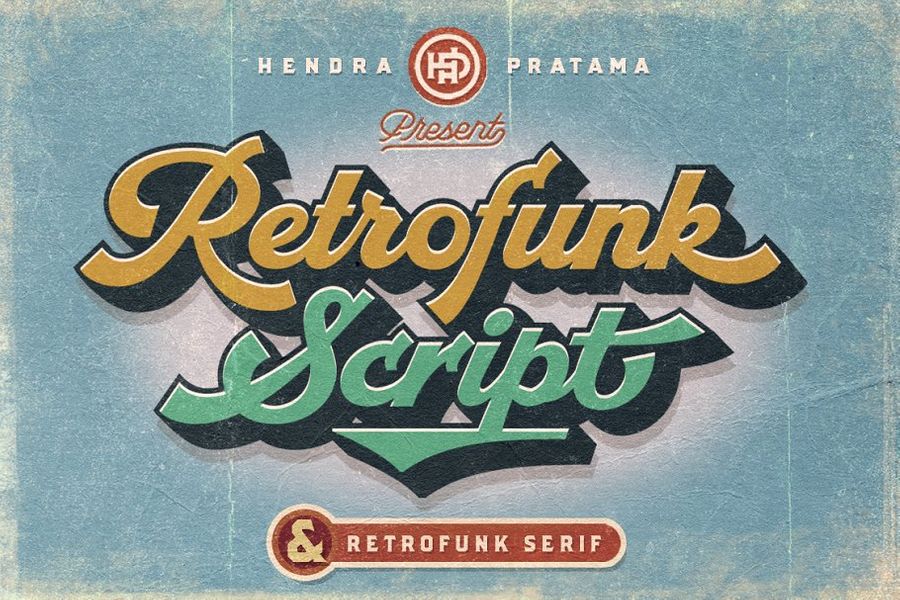 Both script and serif font are a great combination for creating a logo, signboard or a simple wordmark. Hundred of alternates with PUA unicode are packed inside Retrofunk Script. Those alternate characters will help you to create a bold, strong, artistic and variative typography design for flyers, poster ads, t-shirt, book cover, titles or any retro or vintage typography.
Buinton Font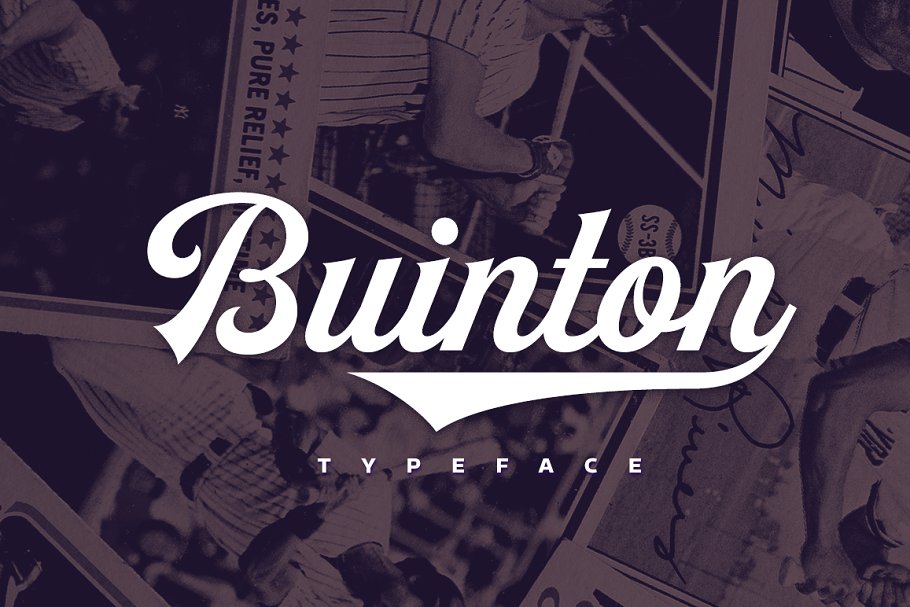 Buinton is a script typeface with noble and vintage looks. It has serifs at the beginnings of the strokes, swash capitals and formal design. Buinton has lots of alternate characters, swashes and ligatures. It has also a bunch of tails with different shapes and widths to give the vintage logotype or sports look to your design.
Haglos – Bold Script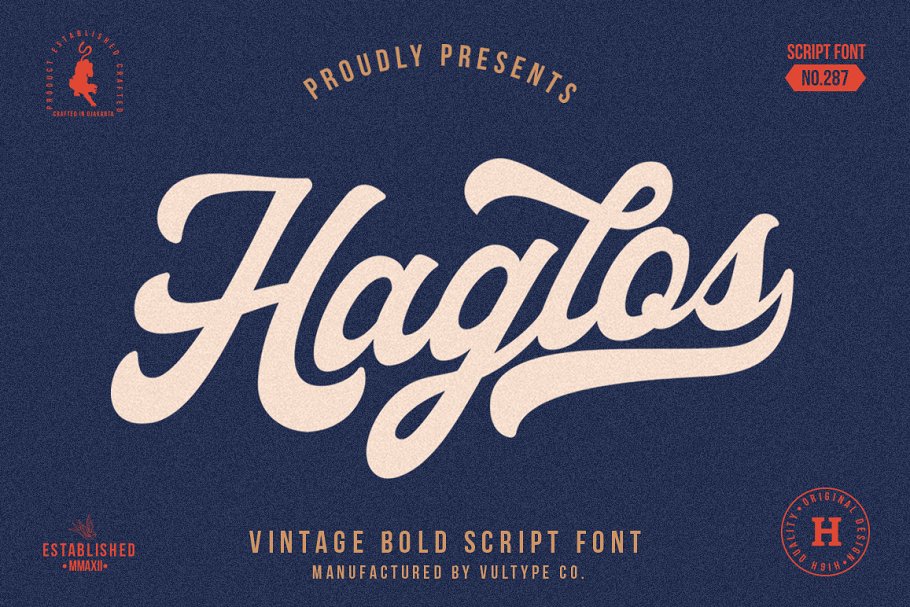 Haglos Script allowing you to create hand lettering is an instant and a super handy set of bonus Swash. Ideal for logos, handwritten quotes, product packaging, header, poster, merchandise, social media & greeting cards.
Striped King – Free Vintage Script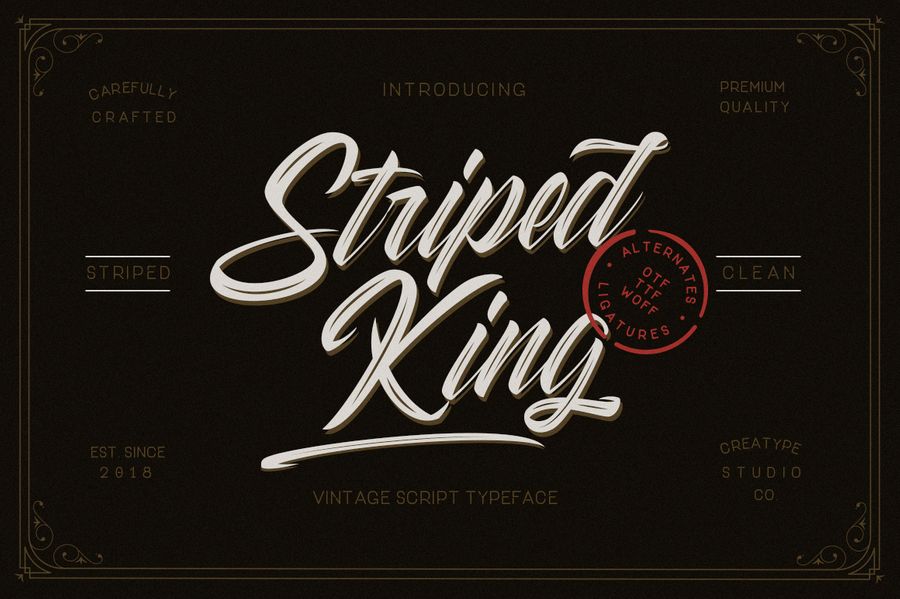 Striped King is a modern, vintage-inspired font that looks great in a wide range of projects. This gives projects an elegant and immensely stylish appeal.
Lastwinter Free Vintage Script Font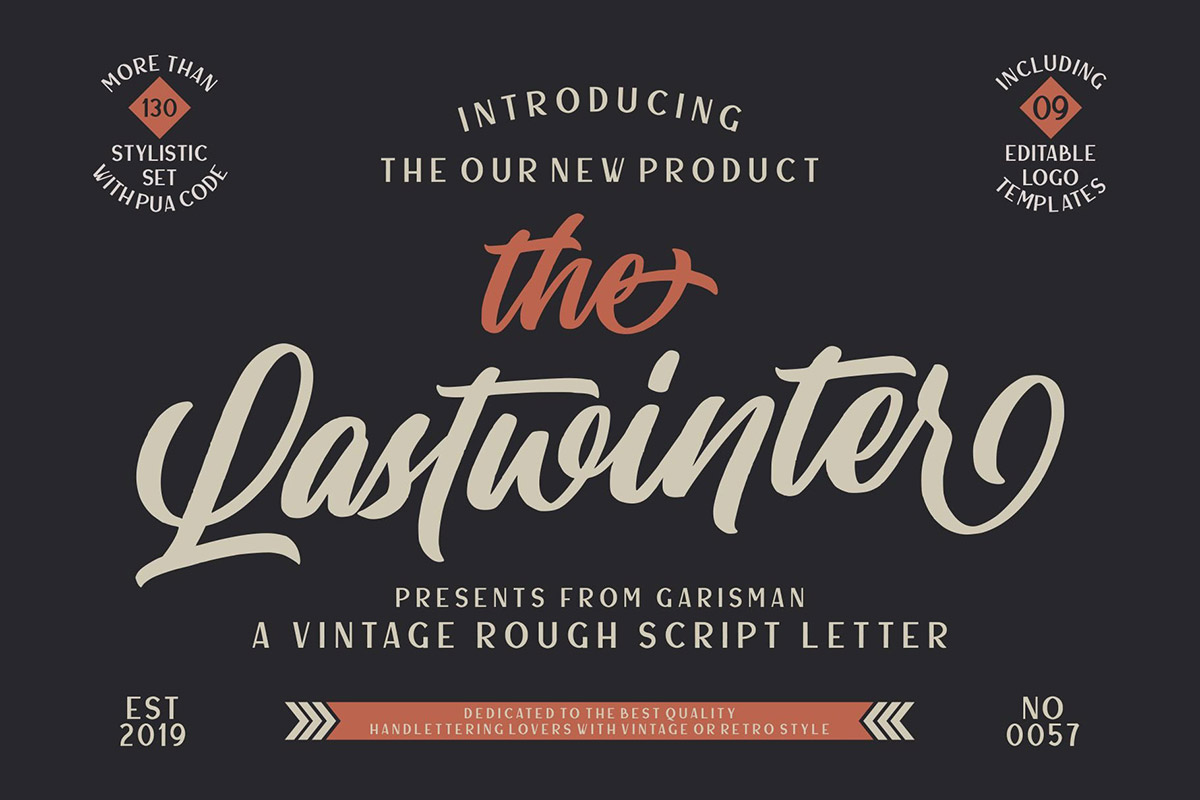 It comes from hand scratches to get natural and natural writing, with the main vintage theme it will be very interesting if added with various kinds of alternates (uppercase) and also 8 kinds of stylistic sets in lowercase. Lastwinter is very suitable for use in various media such as; packaging, logo, label, poster, shirt design, quote of wisdom, hand-lettering, typography and many other media.
Bredan Vintage Script Font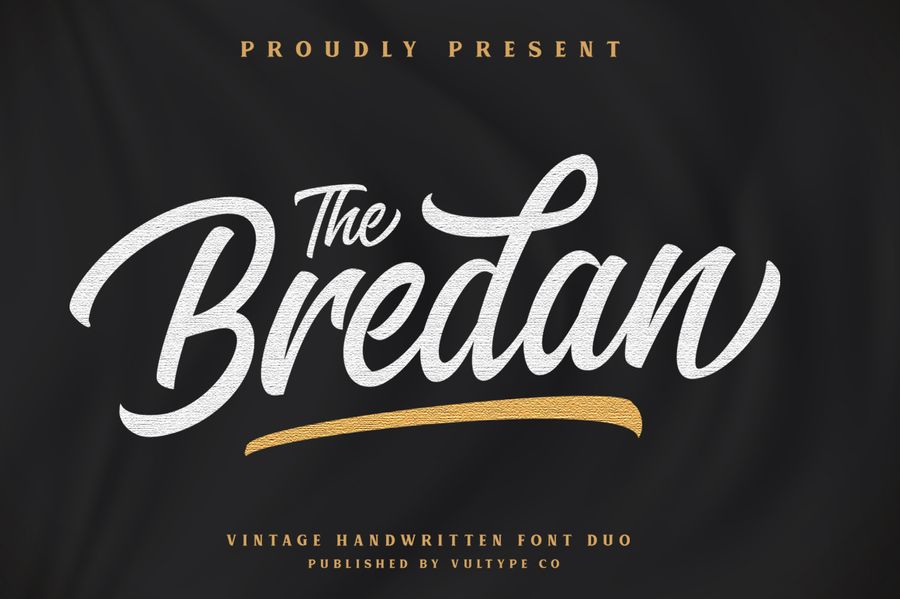 All characters have an imperfect shape that gives a natural look in design. It easily cooperating together and perfect for creating the traditional style logos, labels, package design, lettering for t-shirts and much others.
Groenly – Retro Bold Script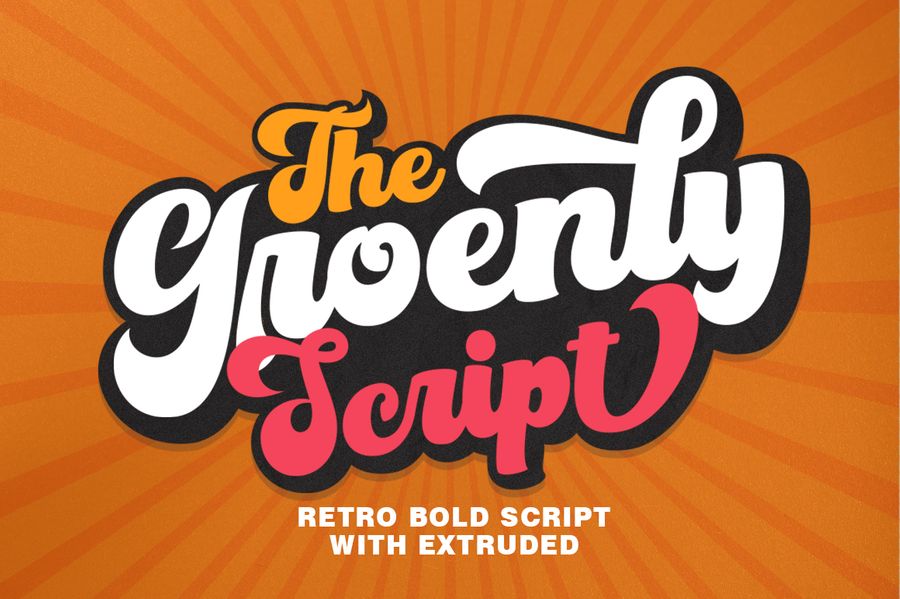 The Groenly Script inspired by the retro style and combination with the handwriting style. General script has many alternative swash & ligatures characters, so you can mix and match as you wish.
Ramdone – Retro Script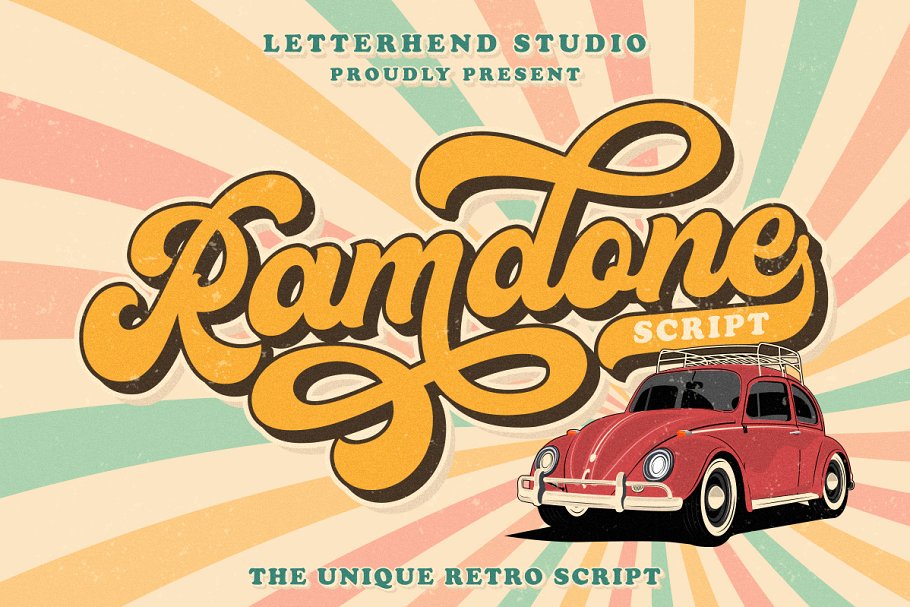 A retro bold script which will bring you back to 60s feel. This typeface has the extrude version so you can create your retro effect font in ease.
Britton Script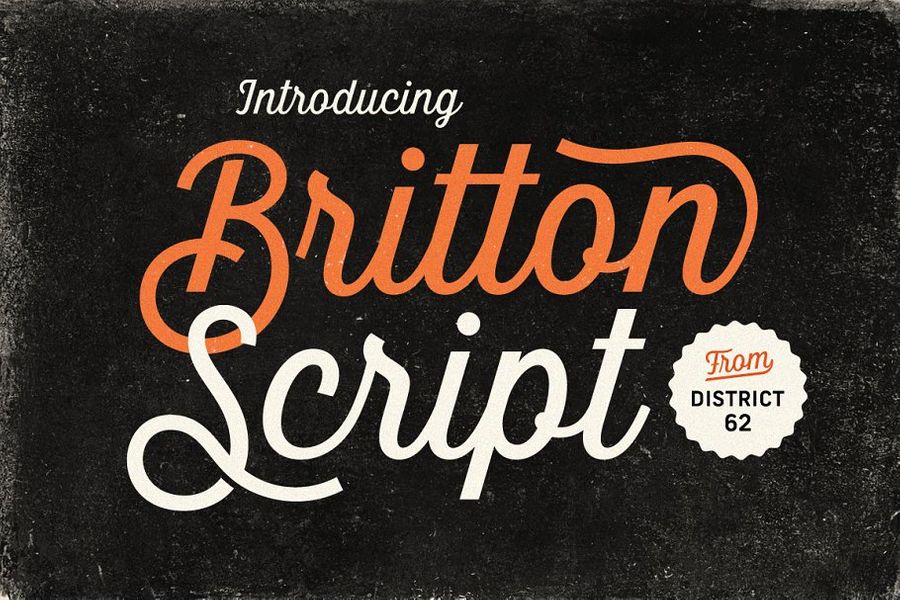 It is a versatile script font with plenty of swashes and stylistic alternates that blow you to create unique designs that a work beautifully for headlines, logos, packaging and more. Britton can feel modern or vintage and reads well both as a large display for or as a smaller text script.
Nightwel Retro Script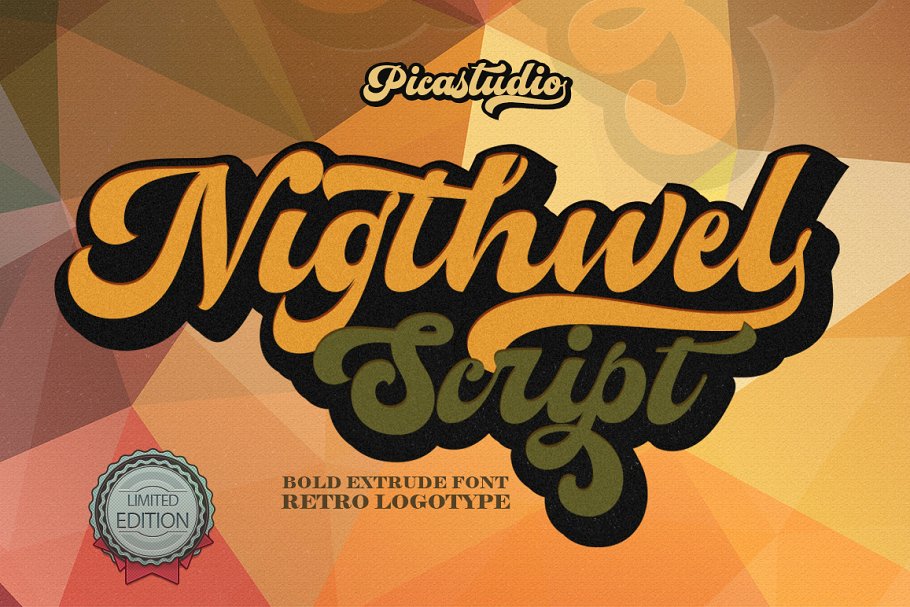 Nigthwel Script came with open type features such stylistic alternates, stylistic sets & ligatures good for logotype, poster, badge, book cover, tshirt design,handwritten quotes, product packaging, header, poster, merchandise, social media & greeting cards.
Donatello II New Retro Script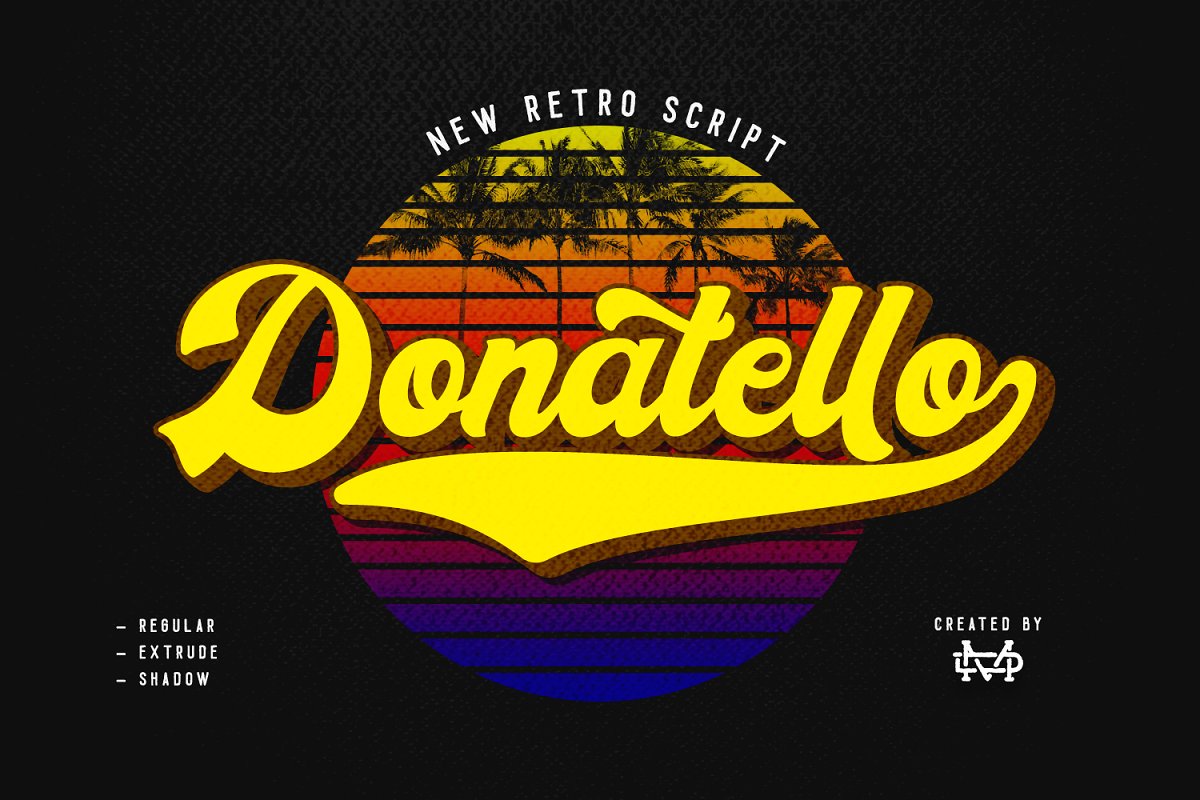 Donatello Retro Script simply amazing with regular, extrude & shadow style so you can save much time for create design. Donatello Retro Script inspired from retro style 70's and perfect for poster design, book covers, merchandise, fashion campaigns, newsletters, branding, advertising, magazines, greeting cards, album covers, and quote designs and more.
Bratsy – Retro Script Font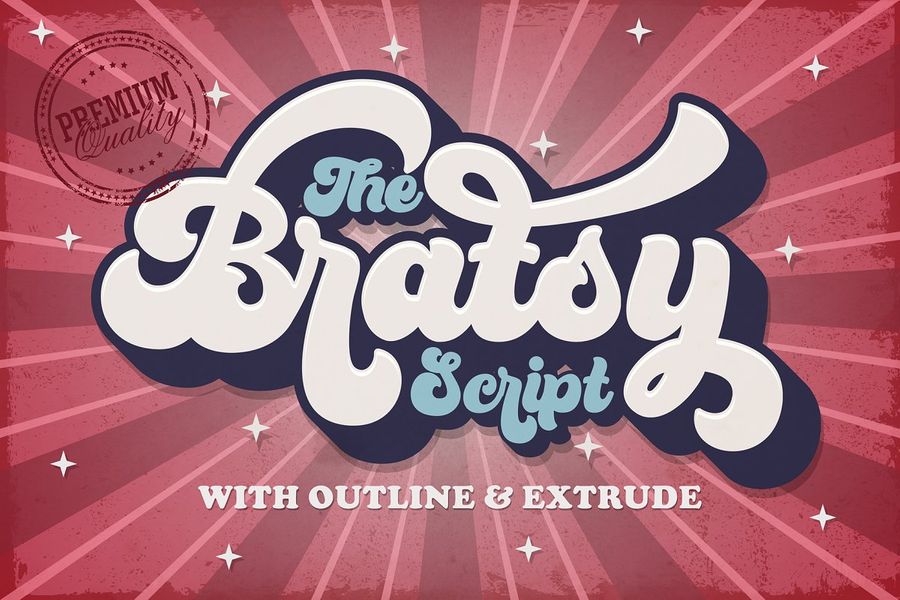 The Bratsy Script is a layered bold script with the outline and extrude, inspired by a retro aesthetic. Made in combination with hand lettering, it comes with dramatic movement and it's great for any next creative project that needs a retro vibe or modern touch.
Koozie Script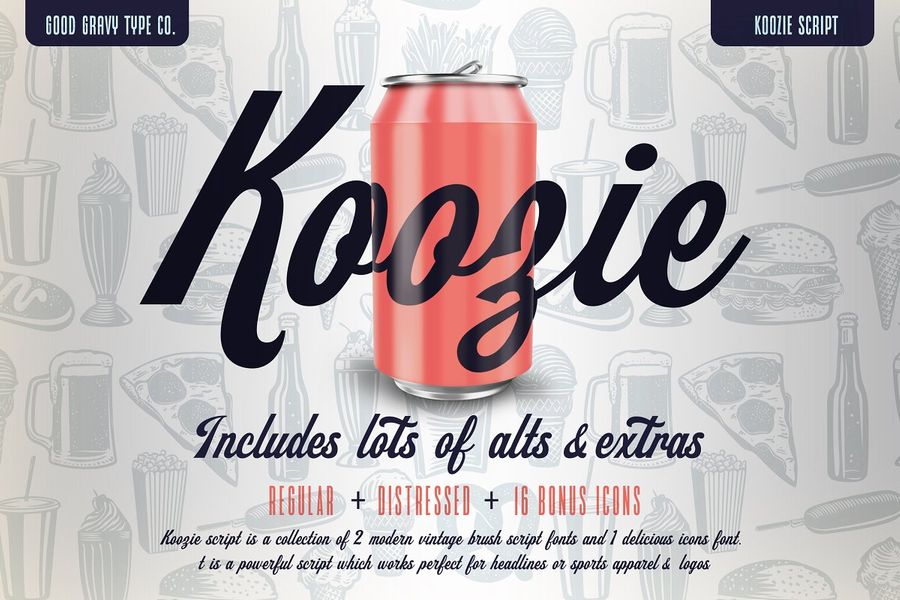 Koozie Script is a collection of 2 modern vintage brush script fonts and 1 delicious icons font. It is a powerful script which works perfect for headlines or sports apparel & logos.
The Padlock – A Vintage Script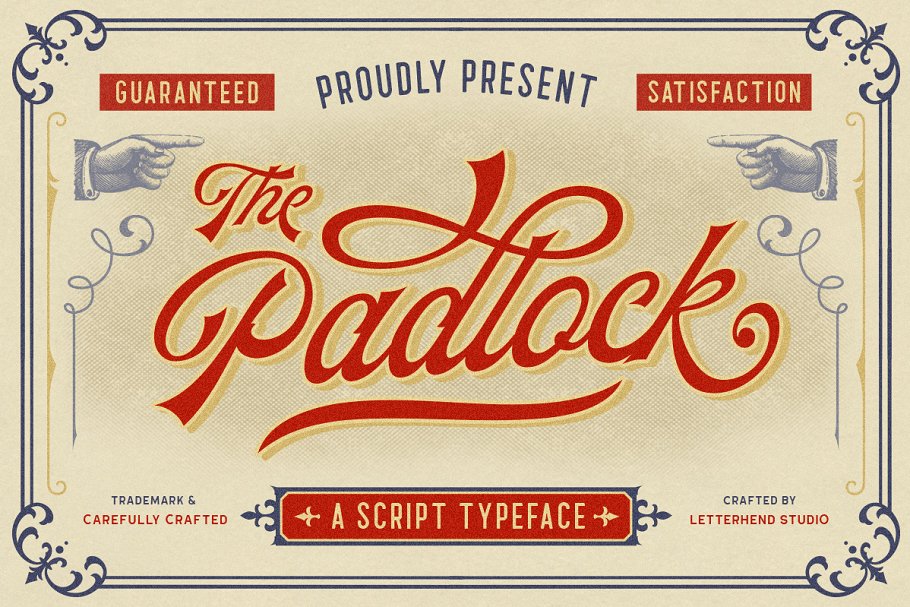 This typeface has nostalgic feel because of its style, so the font is really match for your project with retro / vintage theme. The swashes make this typeface unique even more so you can use it to create beautiful vintage lettering in a sec.
Headster Layered Family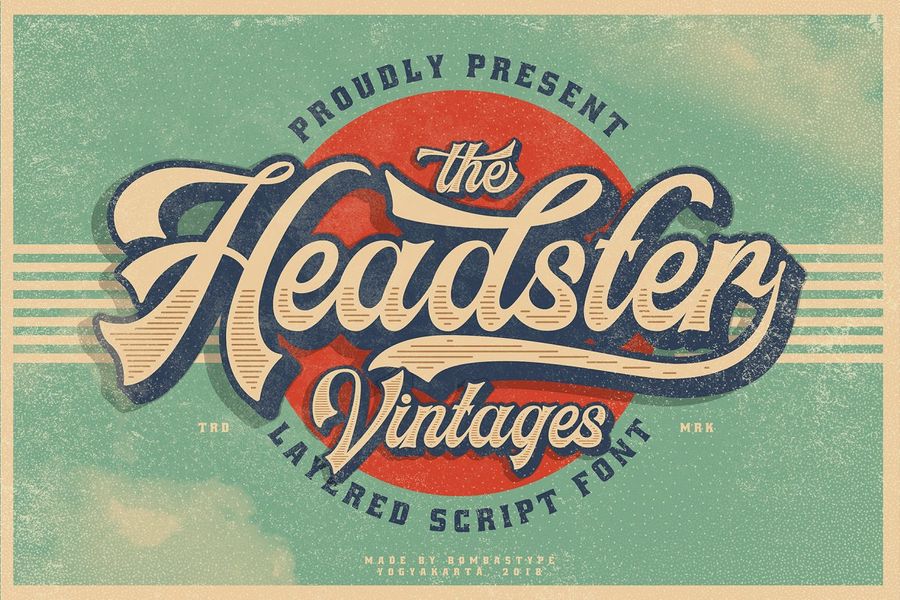 A bold script typeface that inspired by vintage label designs. Come up with layered system, 05 fonts total. With many alternate characters option to play. You can mix and match your best combination.
The Anthelope – Retro Script Font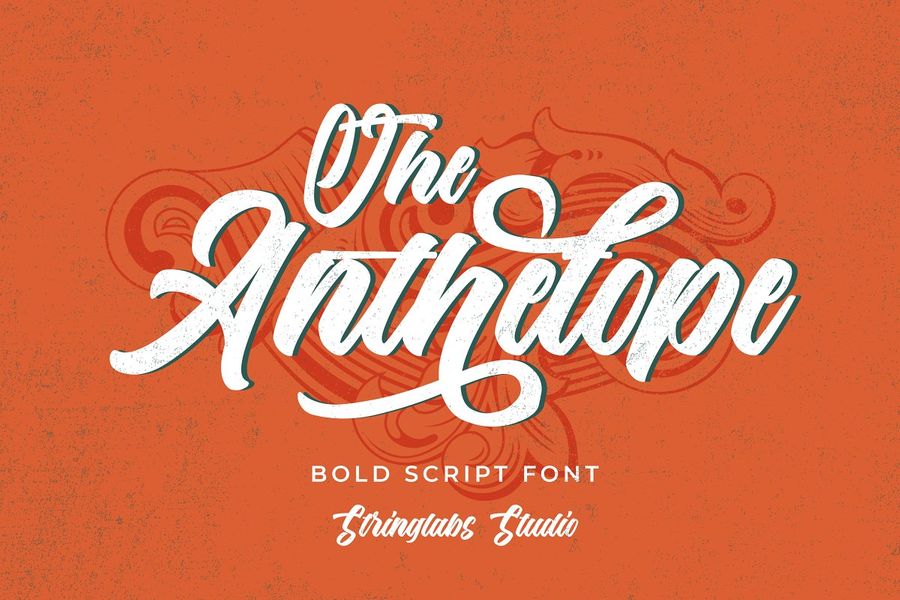 It is a Retro bold script with groovy style, unique design taste and combine with classic retro style of the 80s, trendy, vintage, and sporty. The Anthelope is perfect for retro lovers, besides this font is also perfect if used for brands such as: barbershop, motorcycle club, clothing, coffee shop, shoe brands, vapor shop, hipster and many more.
Hamelin Script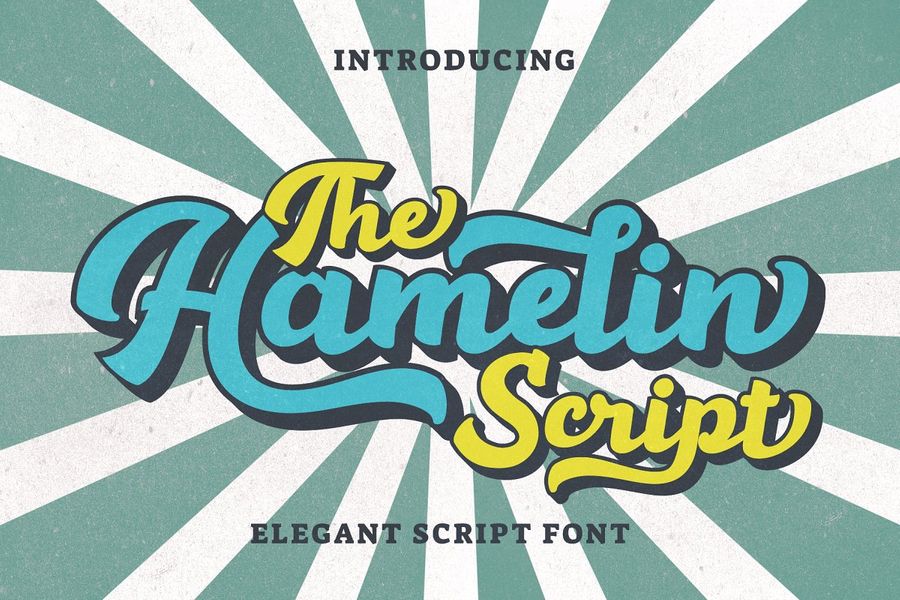 Hamelin Script inspired by retro style and combination with Hand Lettering style. Every single letters have been carefully crafted to make your text looks beautiful. I hope this can make inspire you from your work. Font is PUA encoded so you can access extras from character map in most design software.