Engage the period of the Victorian era with attractive and a little offensive steampunk typography. Move on to the past and feel the spirit of the Victorian era. This Vintage typography has lots of faces, and let's admit that steampunk fonts are one of the most original.
From the car and steam industry, gears, bolts, oil, coal, and fire are the main foundations for designers to build steampunk fonts. Apart from other design elements, Steampunk art is characterized by beautifully designed fonts and typefaces.
So, right now we are featuring some of the most interesting and high-quality Steampunk fonts that can add a grungy yet refined look to your designs. Use it to your vintage designs like artworks, print or even to web design it up to you.

You may also like:
Stempunk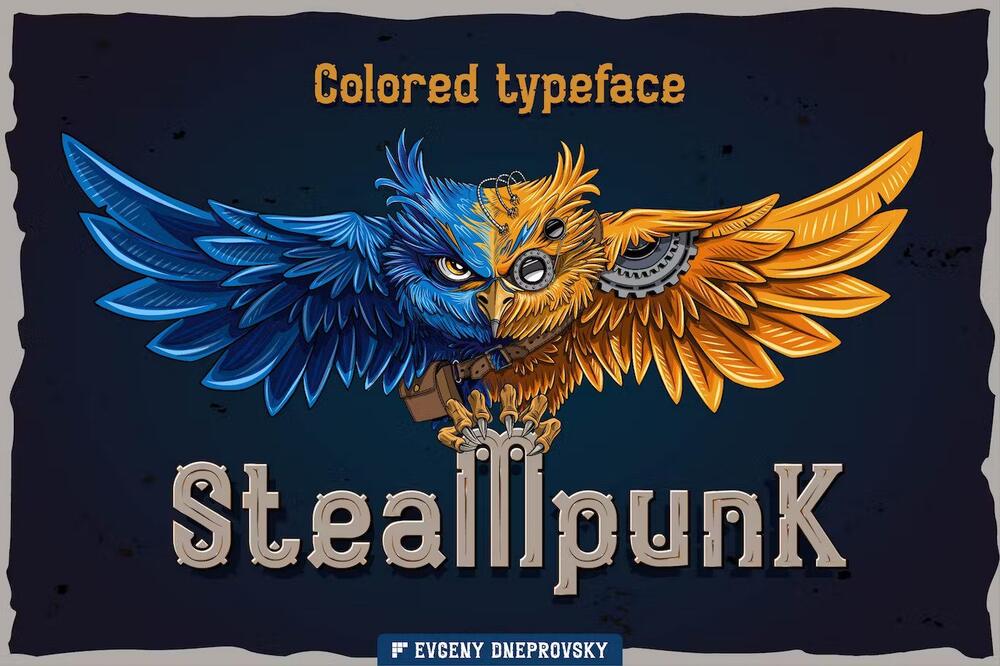 A modern and stylistic stempunk font for your rich typography designs + owl in stempunk style.
StempunkAi – Color Bitmap Font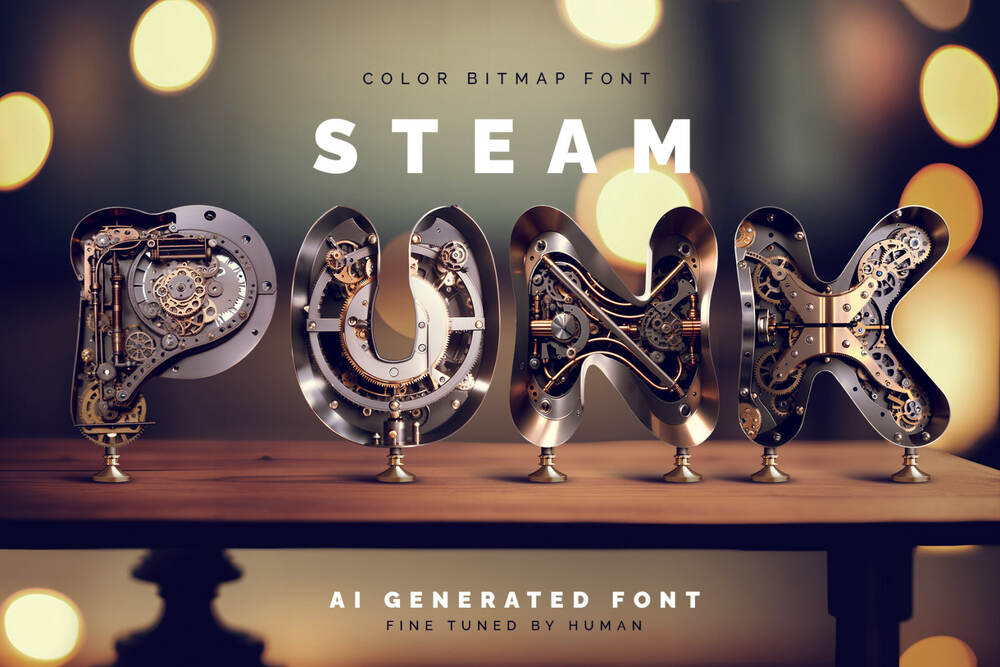 A vintage look raster font made using an amazing and trending nowadays generative ai technology.
Free Black Arcade Font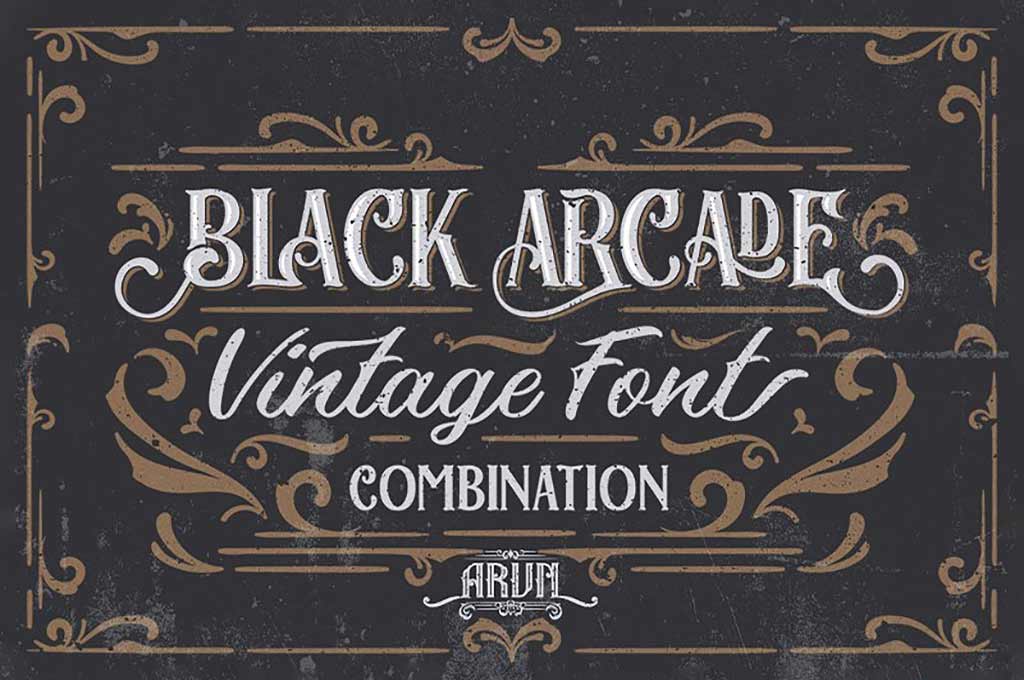 It is a classic Victorian font that has everything you need: uppercase and lowercase letters, multilingual characters, numerals and punctuations. Free for personal use only.
Free Royal Queen Font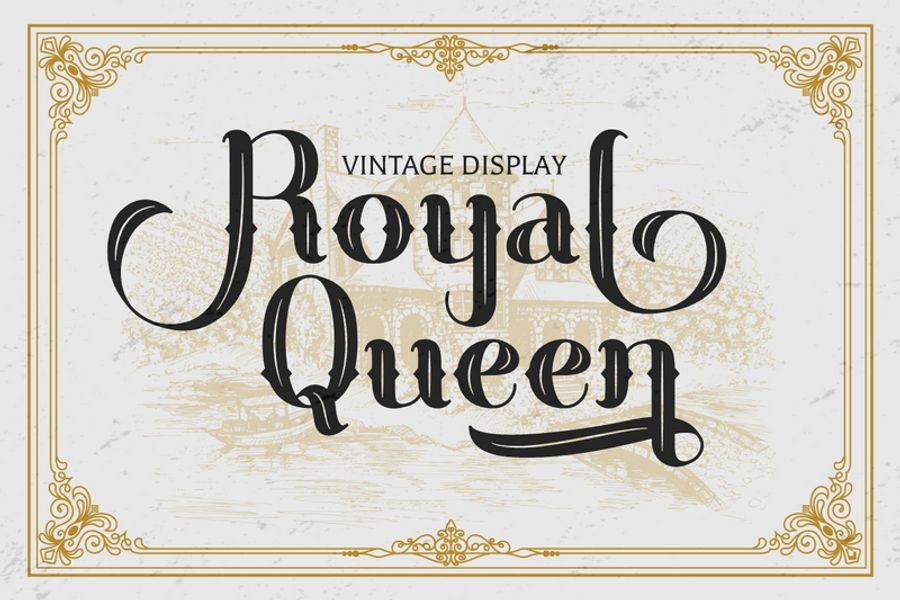 It is a Victorian font coming up with a clean decorative style. Royal Queen is great for any kind of display purpose from logos, t-shirts, quotes, and product packaging. Free for personal use only.
LaCoste Typeface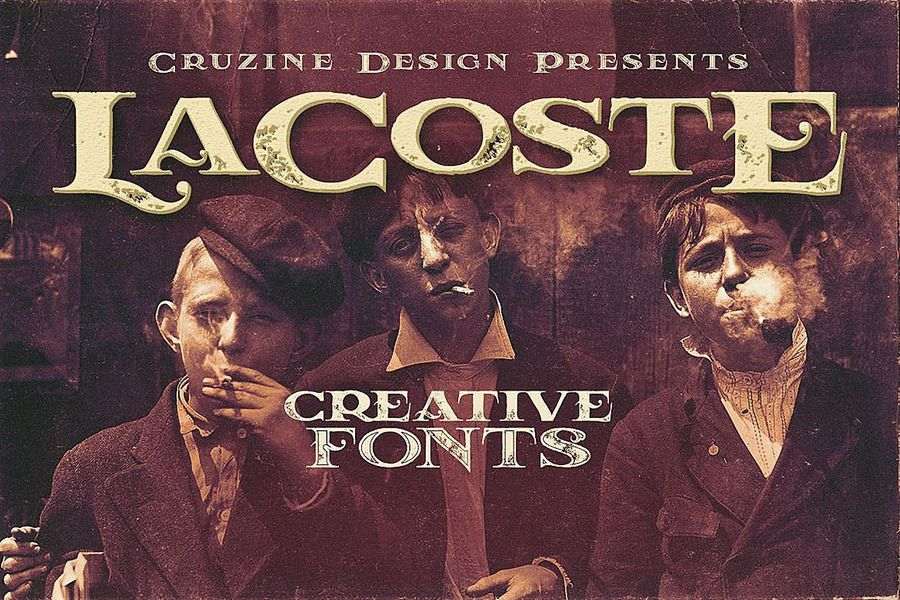 Retro, vintage or grunge style display font for your new projects. 4 font files which you can mix and pair as you wish. Perfect for logotypes, branding, interior decor, apparel prints, sticker and etc.
Free Lansdowne Decorative Font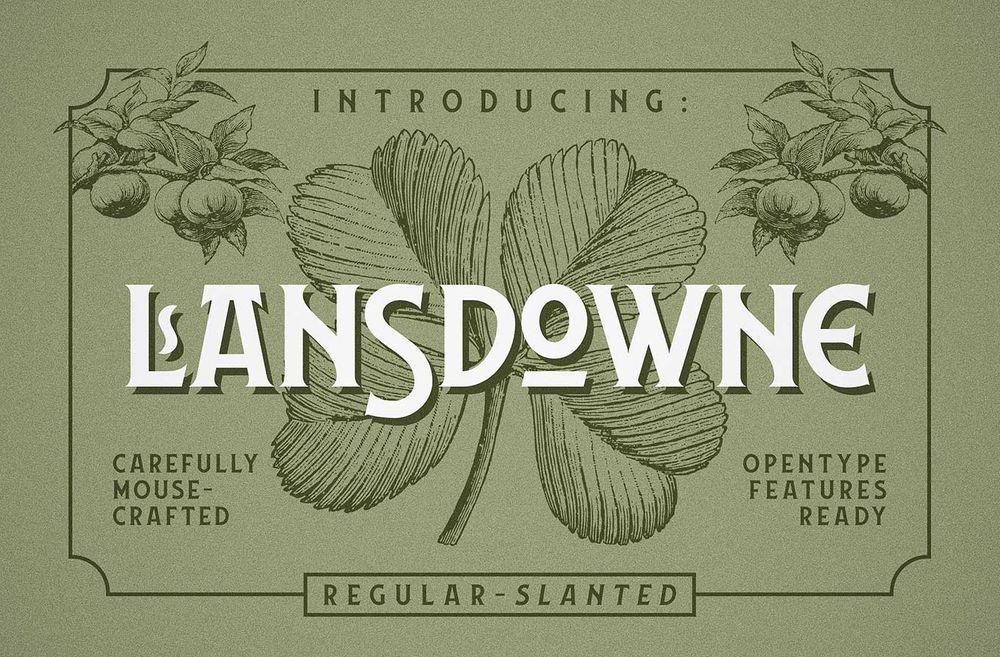 This free steampunk font features 470+ glyphs to give you strong, sharp and clean feel. You can work with upper and lowercase characters, numeral and punctuations, and multilingual characters.
Portland Slove / Vintage Decorative Font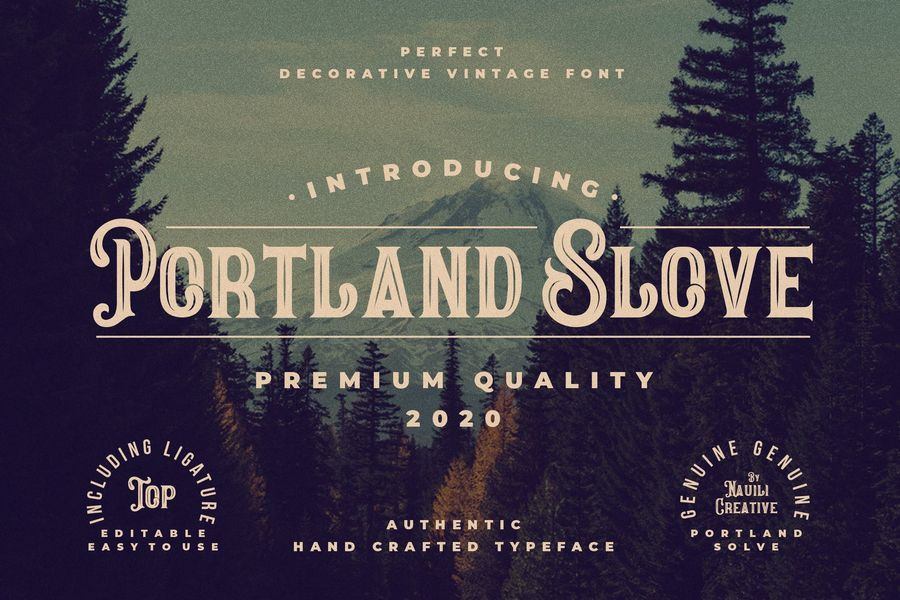 If you are looking for a bold decorative font inspired by steampunk typography and imbued with a western feeling, Portland Slove is the best choice. Perfect for product design, branding, invitations, banners, movie titles, event decor, and etc.
Free Realist Typeface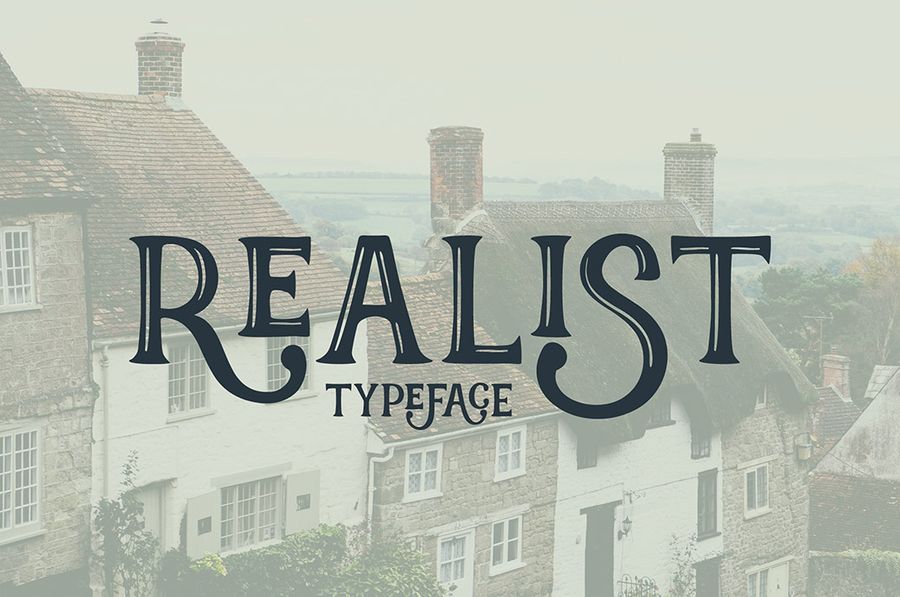 Handwritten steampunk themed typeface for your vintage style design. Perfect for labels, vintage lettering, print, t-shirt and etc.
Ranch Vintage Font & Illustrations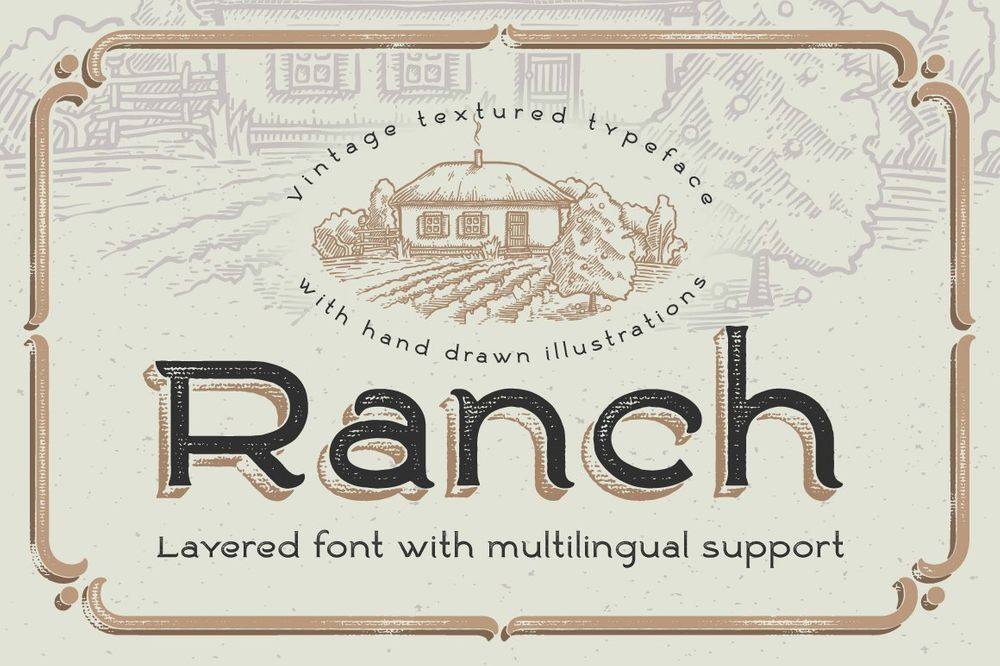 A steampunk typeface named Ranch with a layered textured effect. It consists of four font variations for easy recoloring and combining. The font has a multilingual support. As a bonus, you get vector illustrations of a countryside house, windmill and trees.
Wisholder Vintage Retro Typeface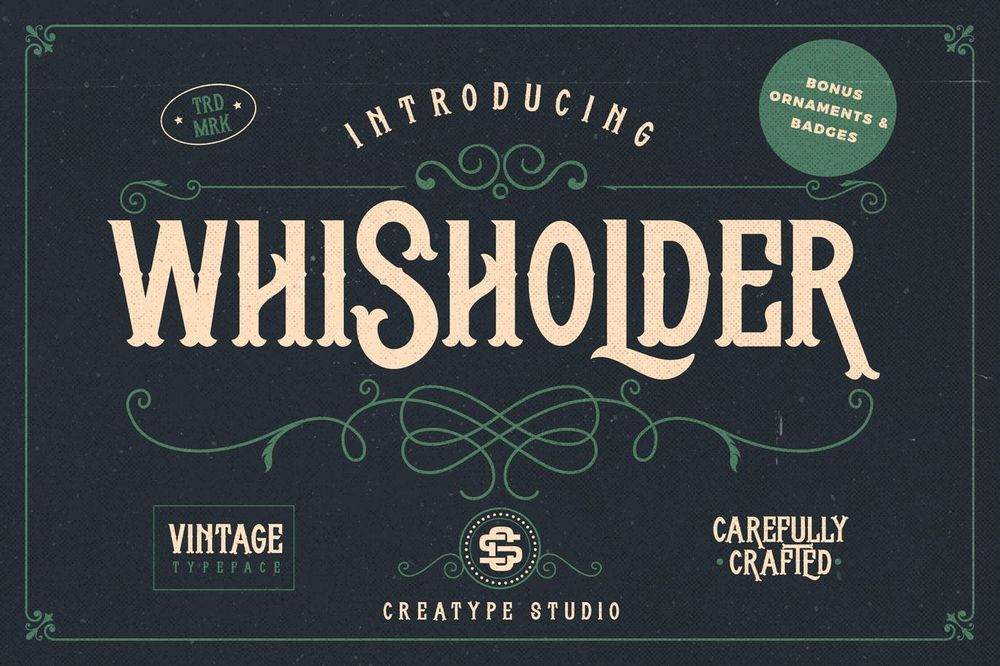 Whisholder is a Victorian font with beautiful decorative ornaments, inspired by steampunk lettering, signages and labels. It includes over 500 glyphs, ligatures, stylistic alternates, and bonus vector elements to reinforce your work's steampunk presence.
Free Steamwreck Font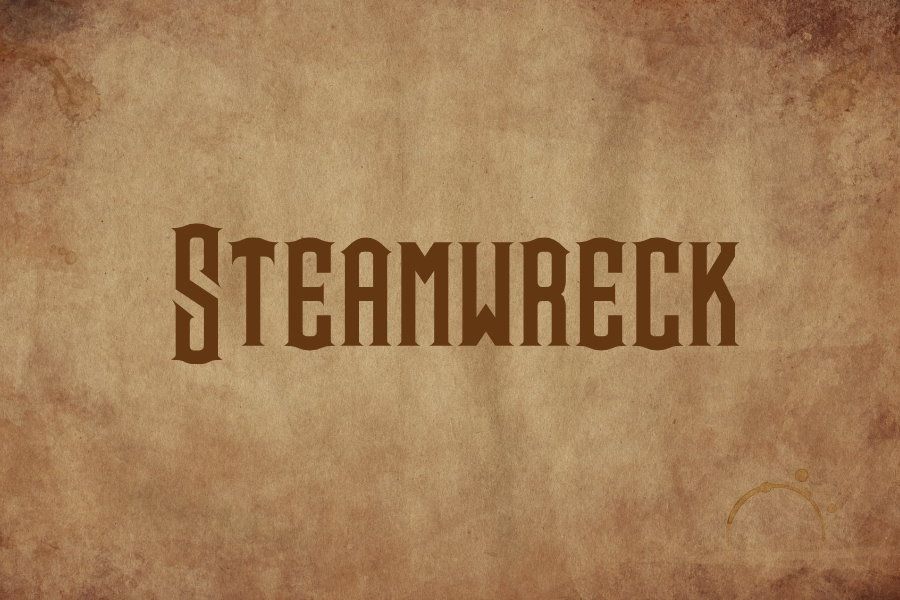 Four beautiful styles are available for this typeface. The full set of alphabet, extended punctuation are included in this font.
Chimera Tail Font + Illustration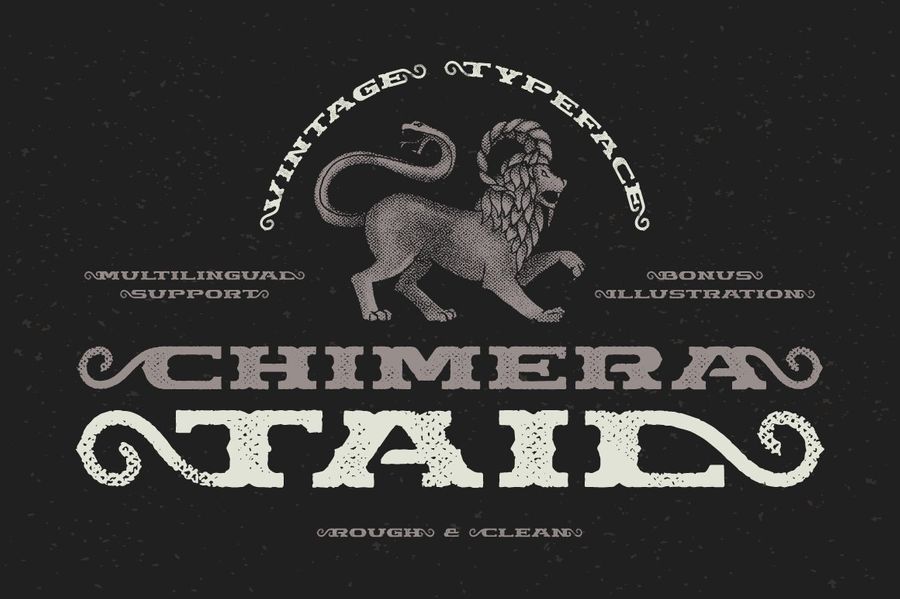 This font comes with rough and clean versions. This textured typeface includes extended characters. Perfect for vintage designs, labels, t-shirt, posters, lettering and etc.
Steampunk Font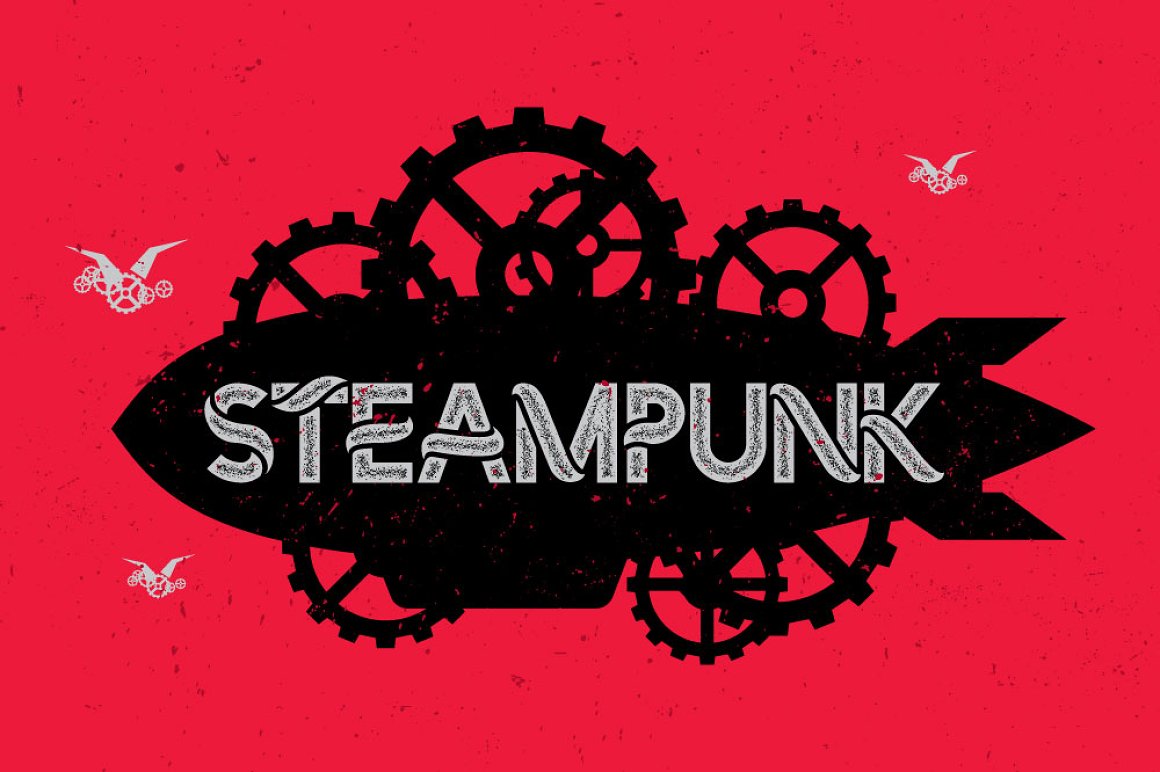 This font comes with regular and rough styles. Perfect for decorative designs.
Arbatosh / Display Font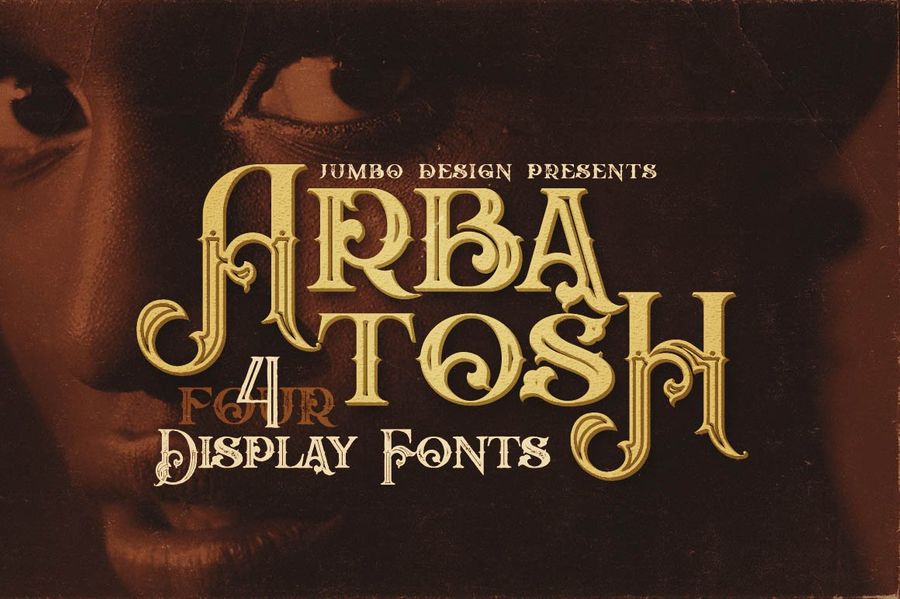 This Serif font has an ornamental style. regular and grunge, inline and inline grunge versions are available for this font. Create amazing vintage design projects.
Starship Typeface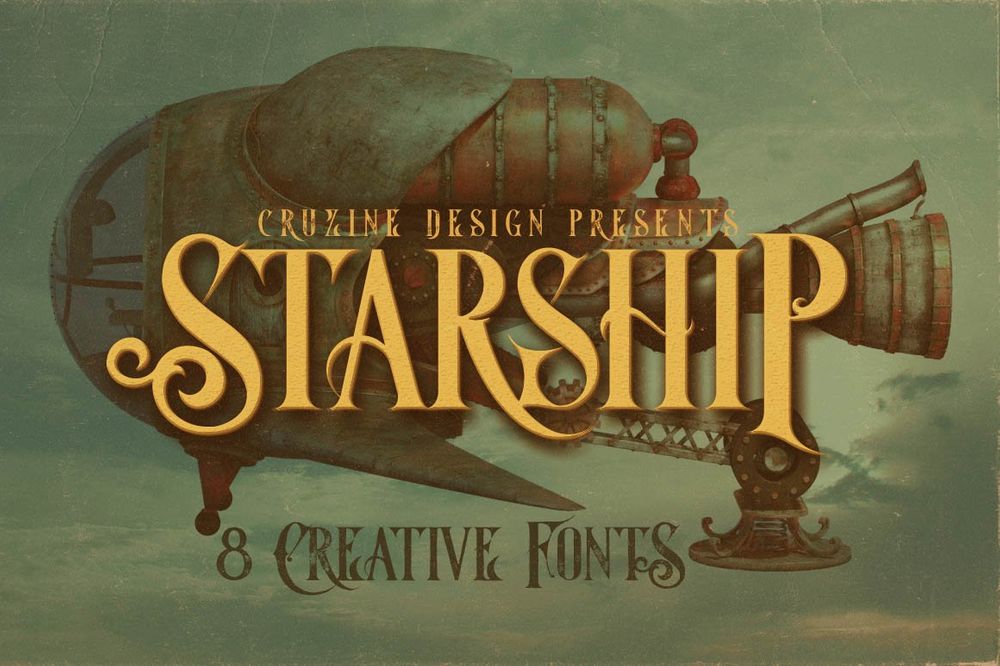 8 retro, vintage or steampunk style display fonts for your new projects. Perfect for vintage designs, logos, t-shirt, lettering, posters and etc.
Steampunk Font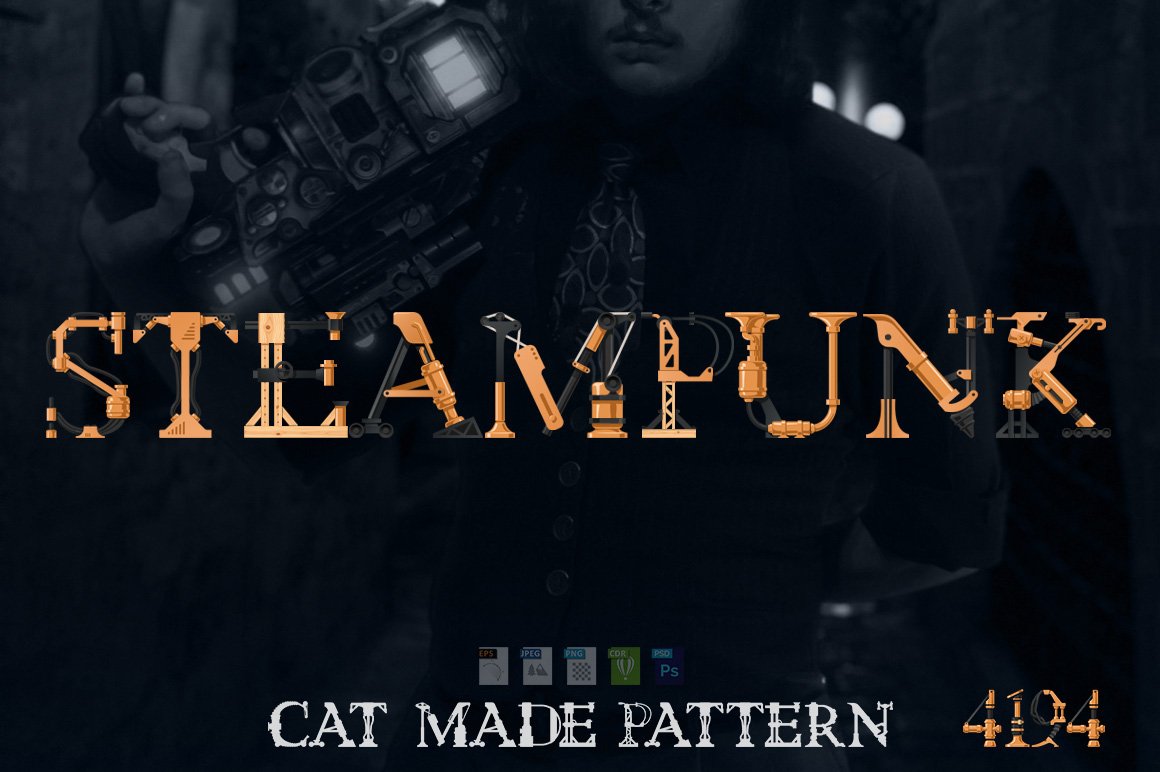 Steampunk font made of different technical pieces: pipes, blocks, screws and more. It is represented by the set of graphic images/vectors to make a compositions from, or to use as an initial letters in two versions.
Letterhead Typeface with Ornate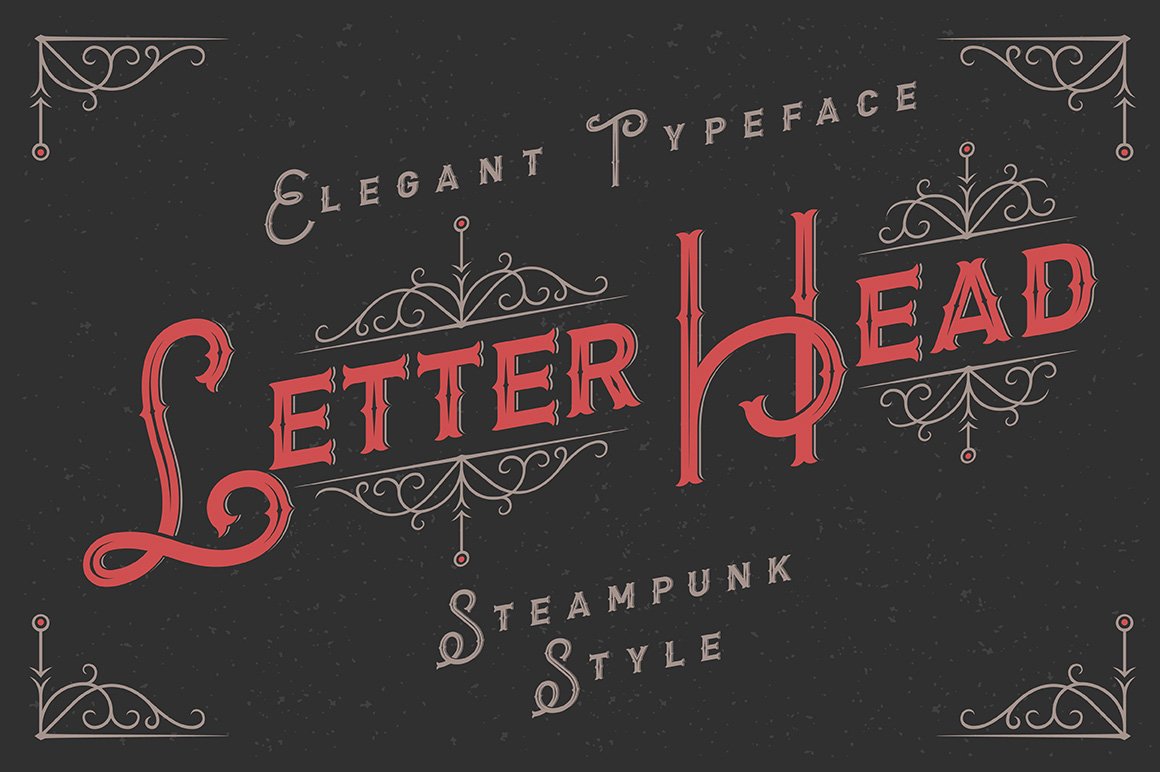 Here is a classic look typeface named "Letterhead". It's made in steampunk style with vintage vector ornate. Perfect for your vintage design projects.
Big City Light Font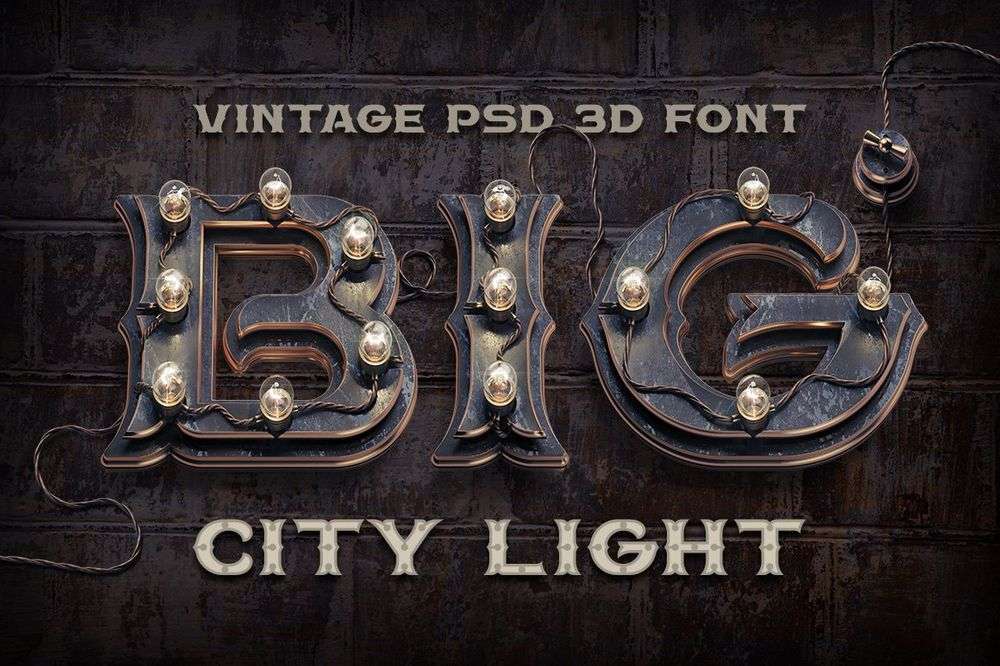 It's a highly detailed steampunk style 3d rendered letters. You will get a PSD files with transparent background and separate shadow layer for each letter. Also, an OTF, TTF and vector EPS fonts are included.
True Black Typeface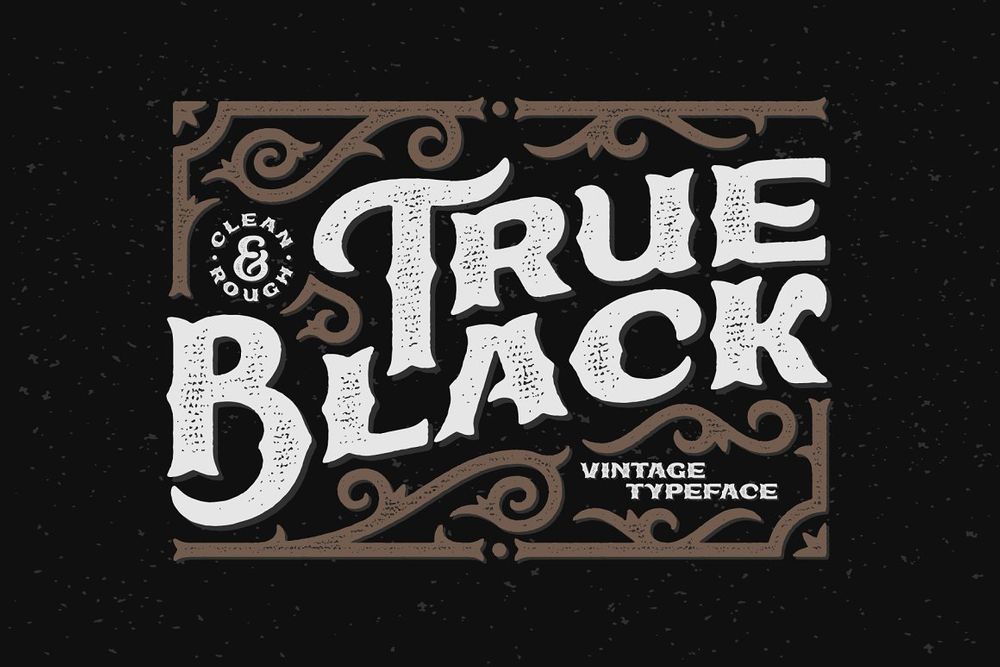 A vintage steampunk look font for your vintage design. It has clean and textured rough versions. Also you will get a vector bonus with decorative ornate.
Classic Heritage Typeface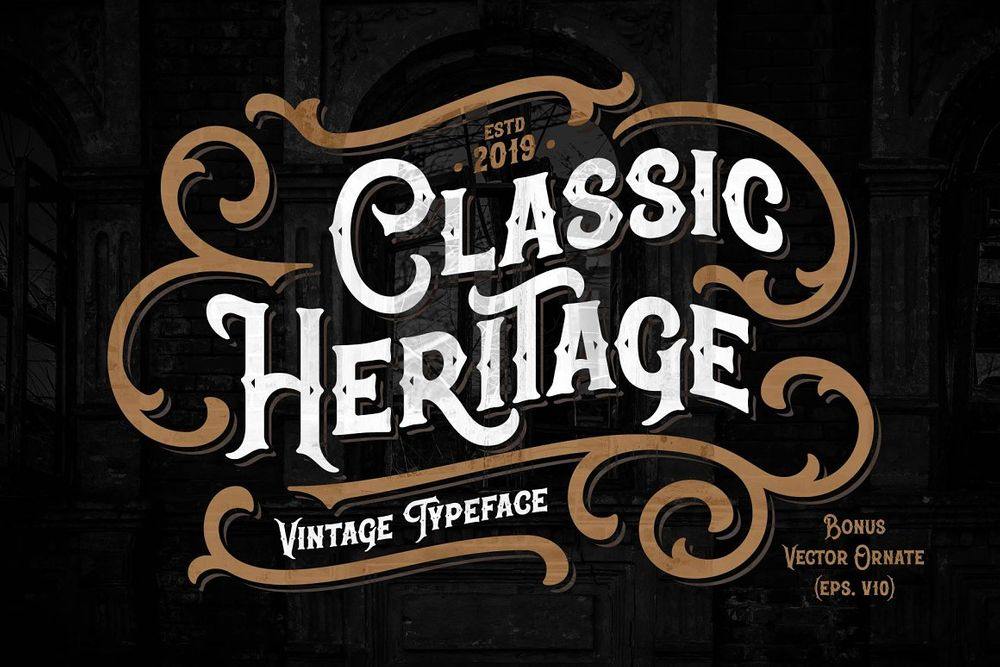 Classic Heritage is a vintage typeface for all your design needs. It includes english & german characters and 13 stylistic alternate letters. Also in this package you will get a vector ornate in EPS & AI formats.
Free Banthern Font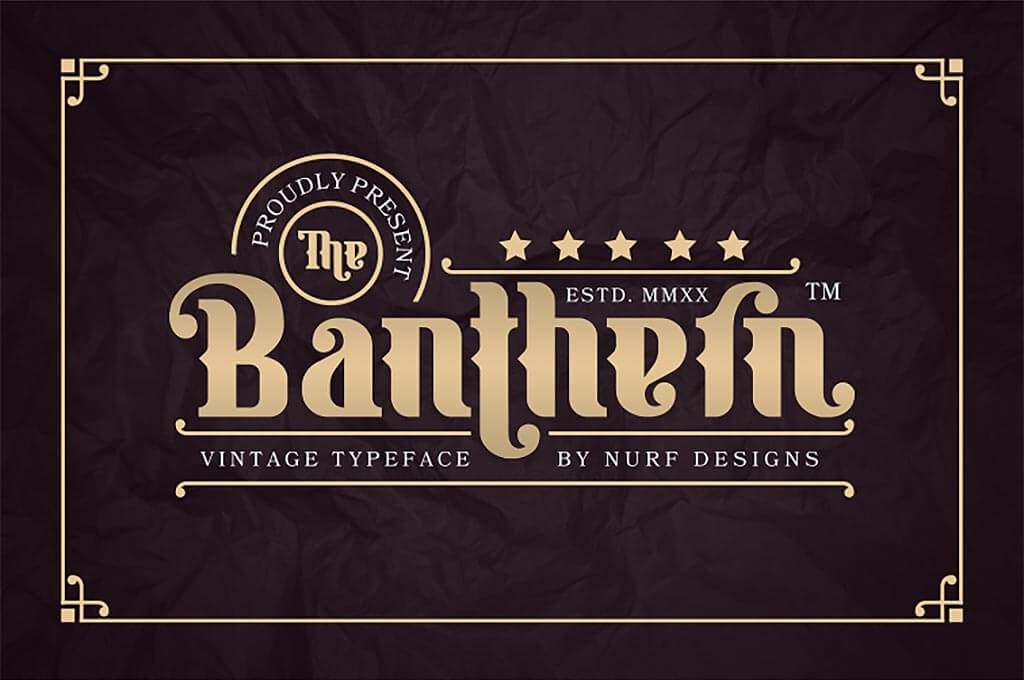 Free steampunk typeface that will make you strive to add it to your next project. Embodied in 400 characters, including numerals, punctuation, accents, and currency symbols. Perfect for vintage design projects.
La Belman Font + Bonus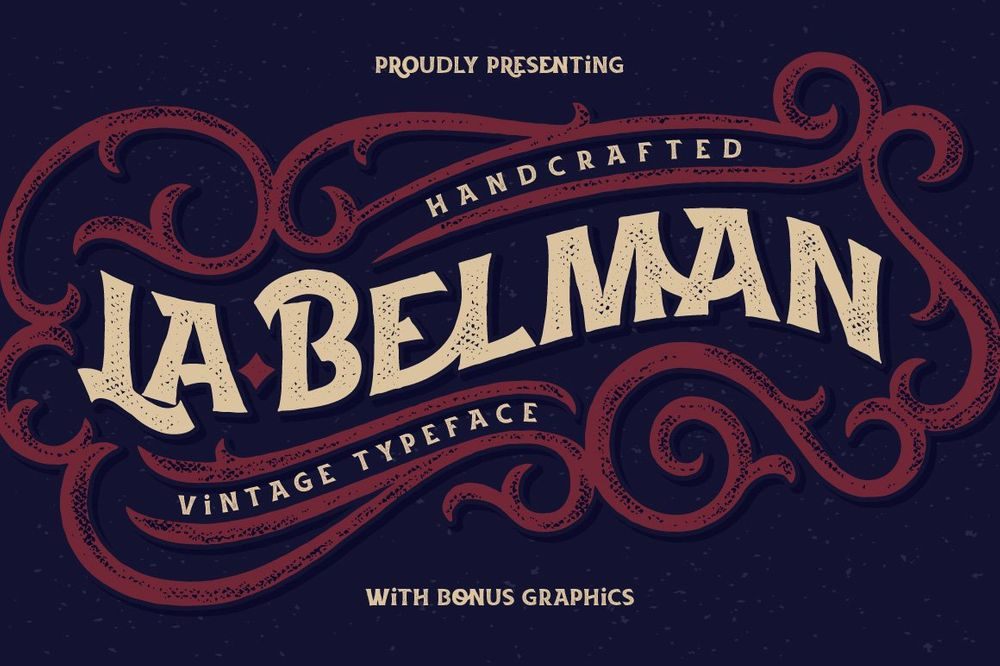 It's a vintage typeface with rough textured effect. It also includes a clean version of this font. Lots of ligatures will help you to make your lettering more unique. Also you will get a vector template with ornate.
Stay Alive Font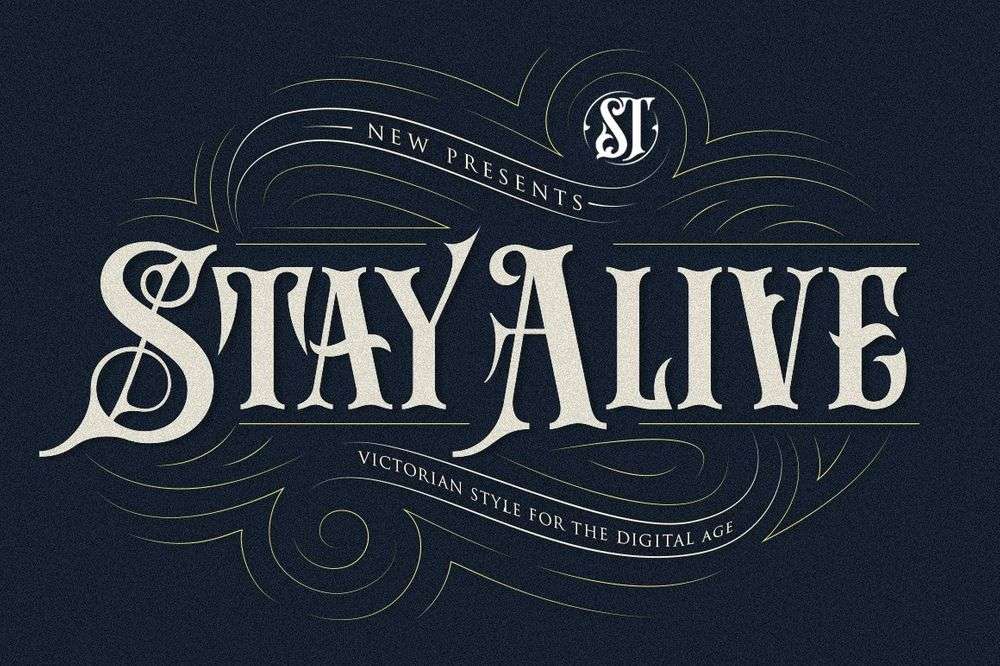 Stay Alive font features character set A-Z, numerals and punctuations, accents, stylistic alternates and ligatures. It works for labels, steampunk posters, titles, book covers, and etc.
Righton Typeface & Ornaments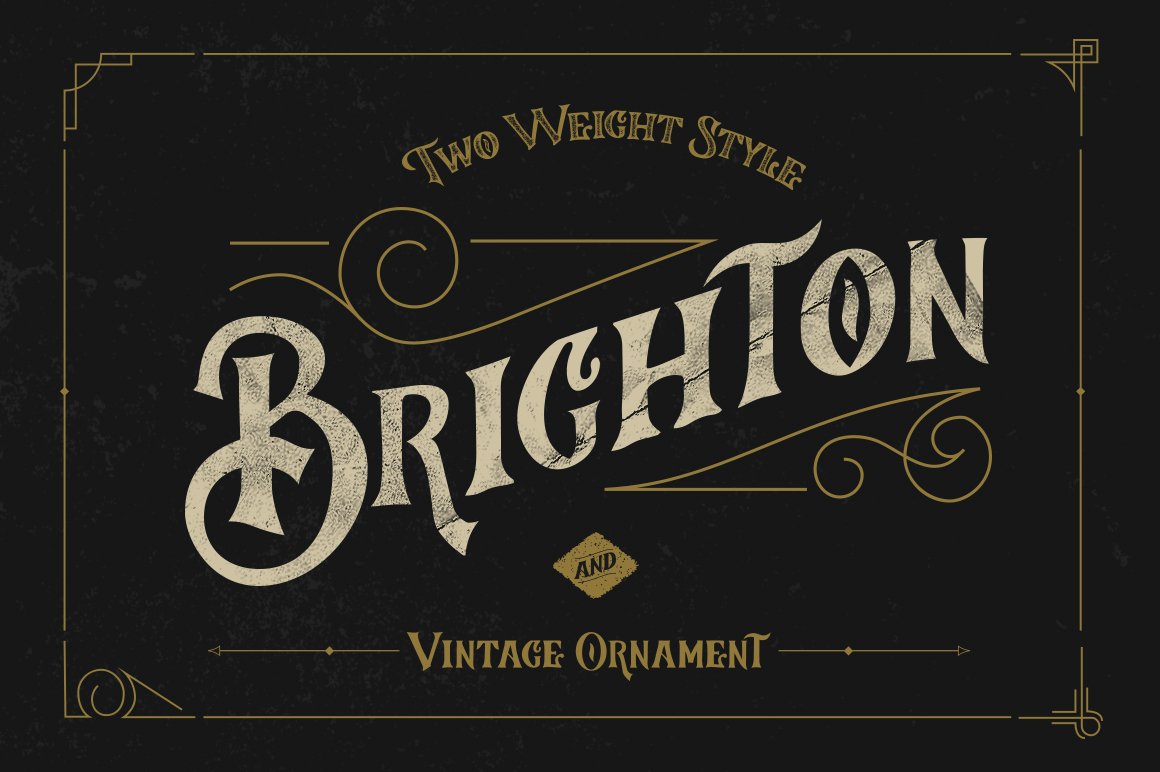 Brighton vintage font has a handwritten style and is ideal for logos, branding, labels, quotes, shirt designs and etc.
Arlington Layered Font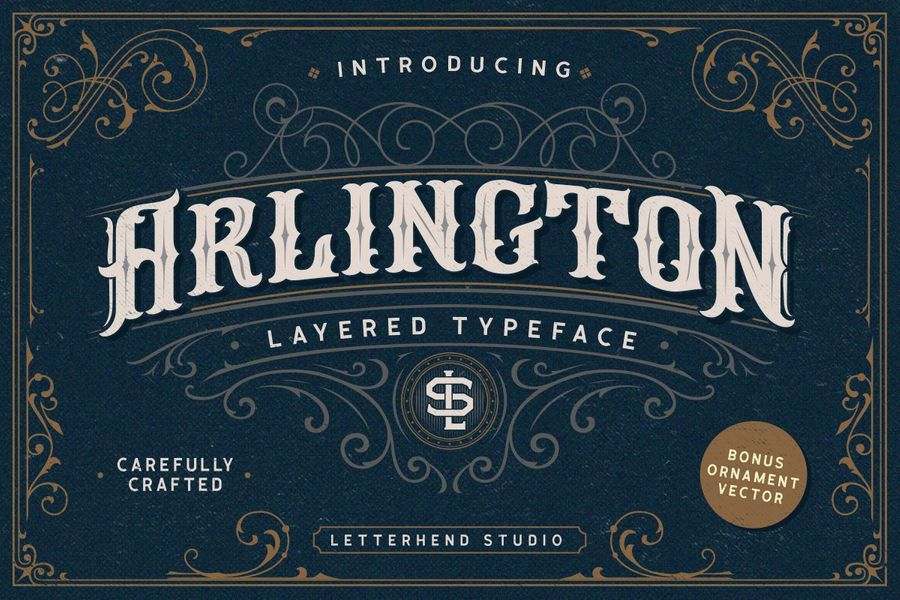 This bold and solid font can create a Victorian touch and is packed with decorative ornaments. Uppercase, lowercase, punctuations, symbols, and numerals are available for this typeface. It is perfect for packaging, steampunk ads, branding, headlines and etc.
Hungry Beast Layered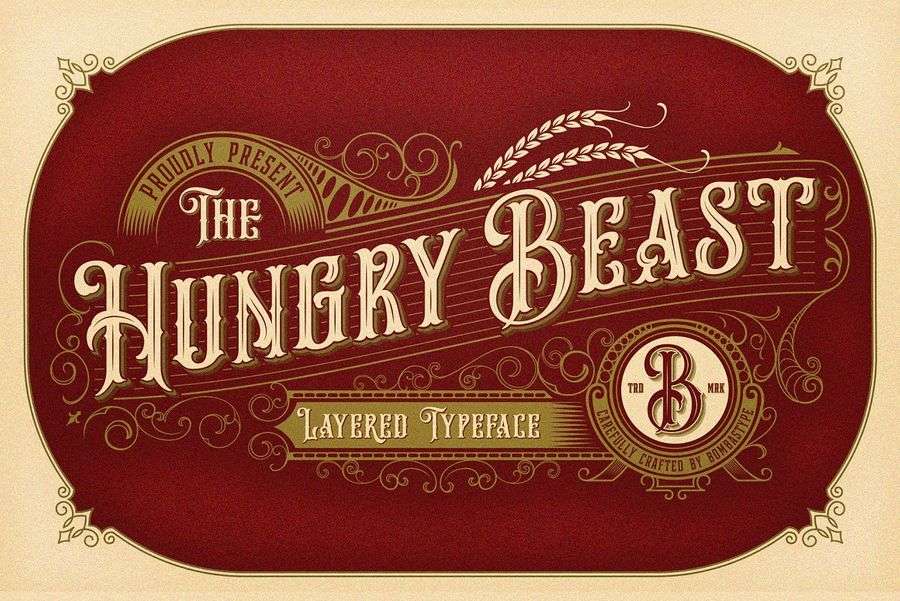 It is one of the Victorian theme steampunk fonts with a beautiful style suitable for different purpose designs such as ads, cards, quotes, titles, brands and etc.
Russel Dexter Font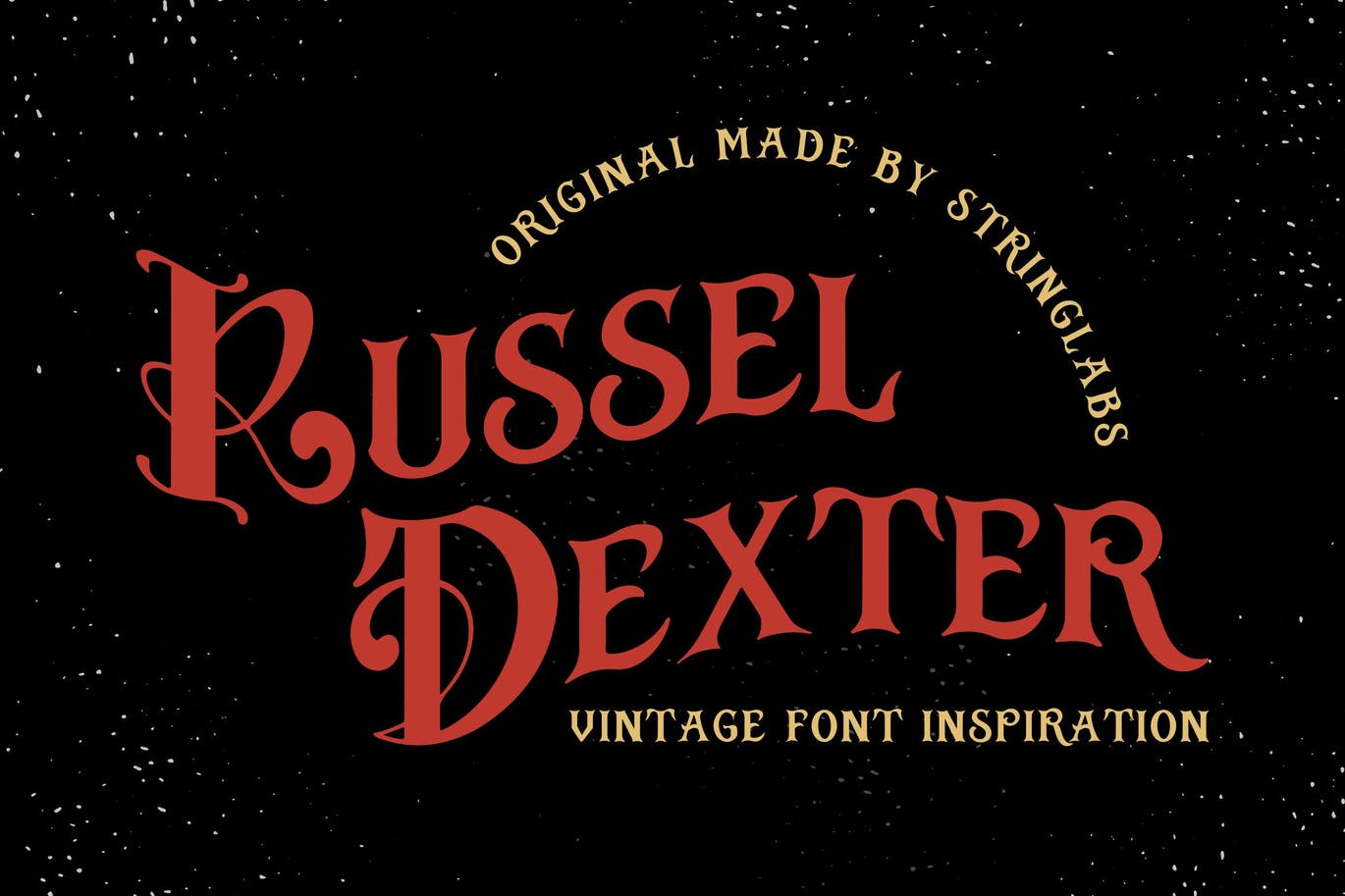 It is a retro diplay font with vintage style. Russel Dexter is perfect for decorative lovers, besides this font is also perfect if used for branding, posters, labels and etc.
AmaDeust / Display Font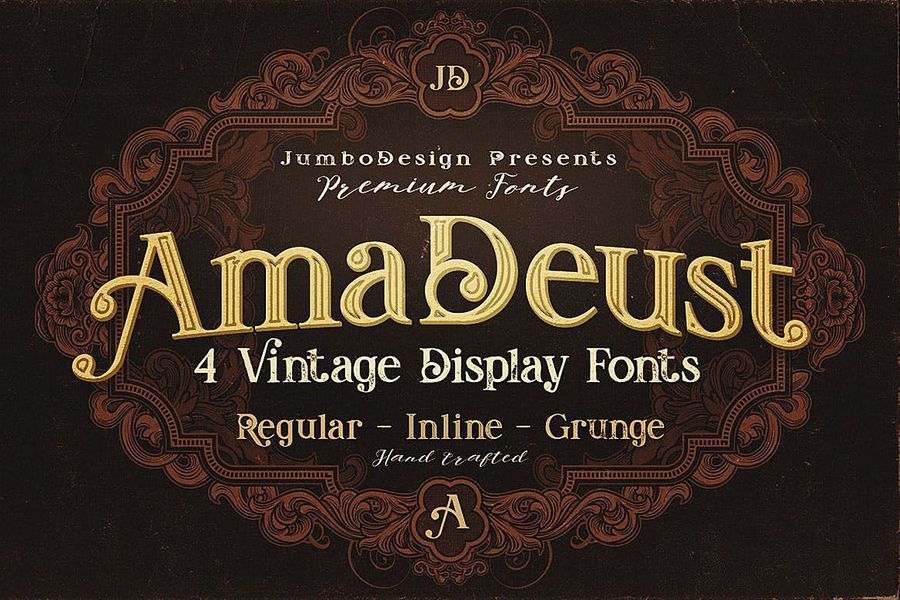 Unique vintage & ornamental style custom serif font with 4 styles: regular and grunge, inline and inline grunge. Perfect for decorative vintage designs.
Forest / Display Font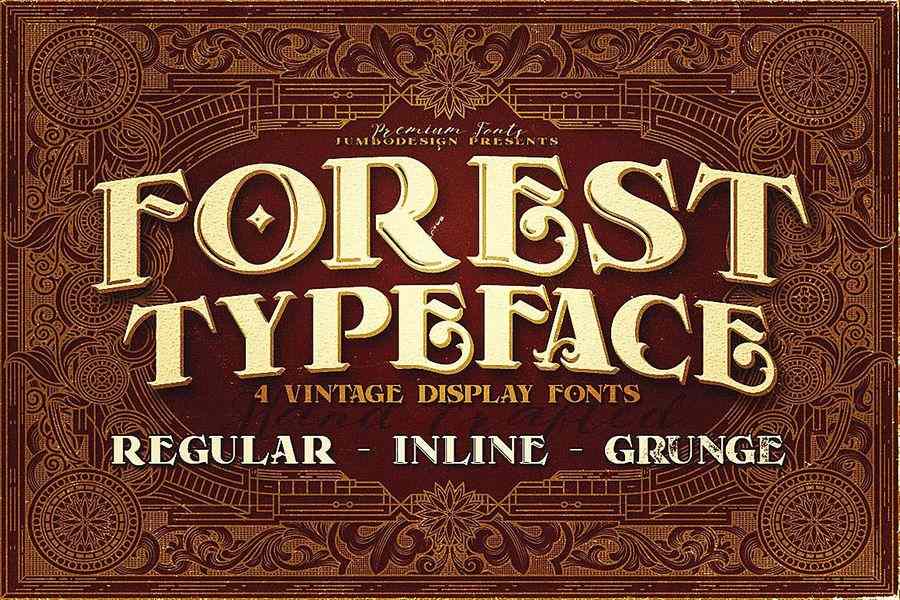 Unique vintage & ornamental style custom serif font with 4 styles: regular and grunge, inline and inline grunge. It is great choice for labels, posters, headings, logos and other vintage designs.
Octopus Font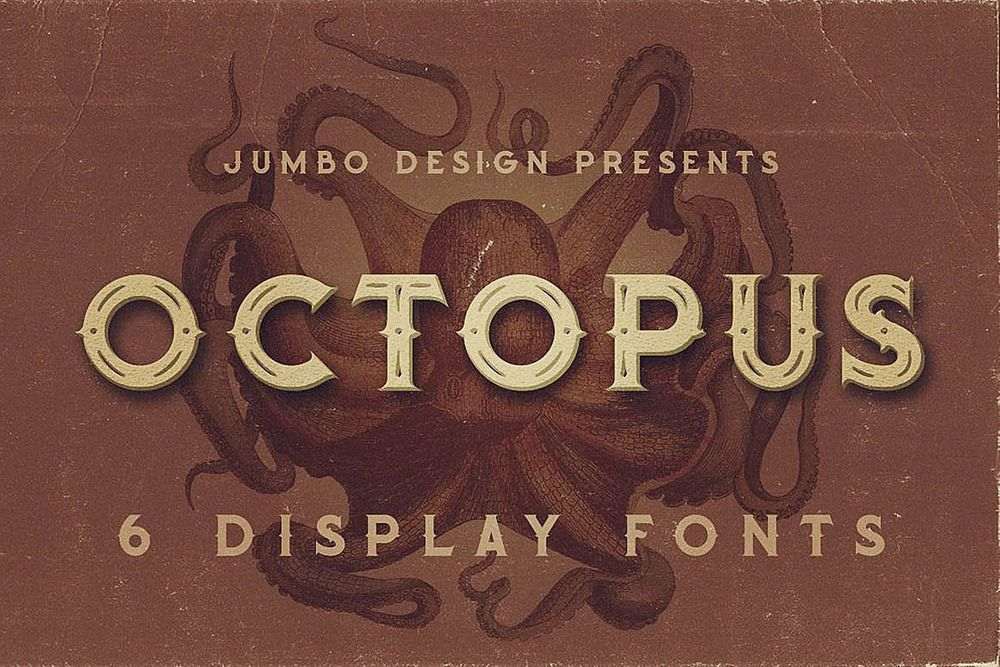 Unique retro or vintage style custom serif font with 6 styles: regular and grunge, inline and inline grunge, bold and bold grunge. Perfect for vintage decorative design projects.