The timeless and always popular grunge design style is characterized by its aged and fading visual graphics, with either broken or misshapen design elements. In this roundup, we have collected hundreds of grunge and distressed Photoshop brushes in more as 25 sets to spice up your designs.
Whether you are a web designer wanting to give your site a distressed background, or a graphic designer interested to give a decayed feel to your designs, or even if you are a photographer looking to give your shots a grungy or aged feel, these free and premium brush sets are already made for you.
You may also like:
Free Light Grunge Photoshop Brushes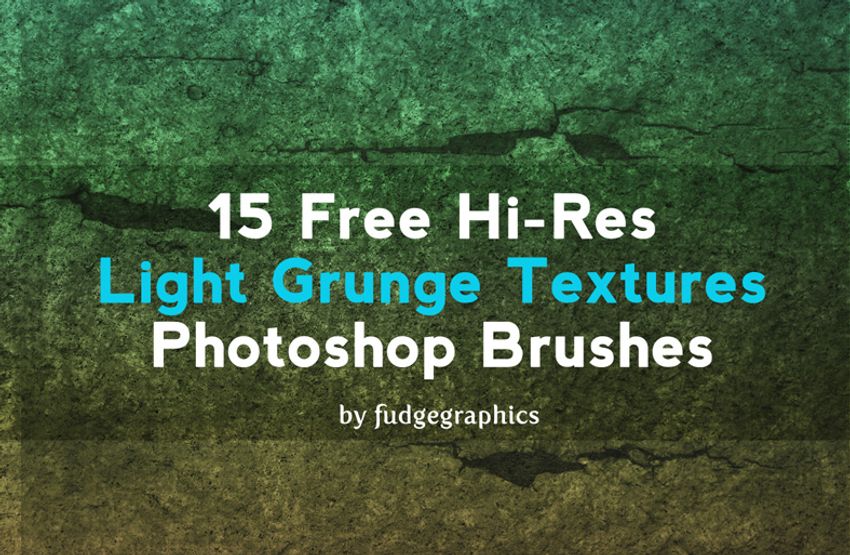 14 Hi-Resolution (2500×2500) light grunge texture brushes. Made from concrete, wood and fabric textures.
Free Mixergraph Grunge Brushes Kit for Photoshop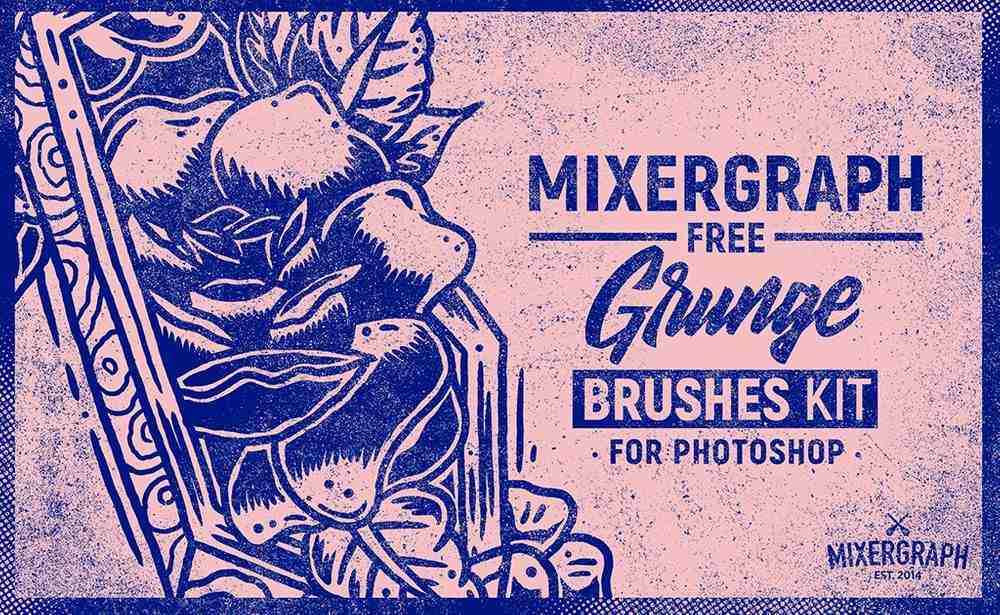 In this small kit you'll get 1 brush file (.abr), which includes these 5 photoshop brushes. All of these textures were handmade, digitalised and individually edited.
Free Hi-Resolution Messy Grunge Brushes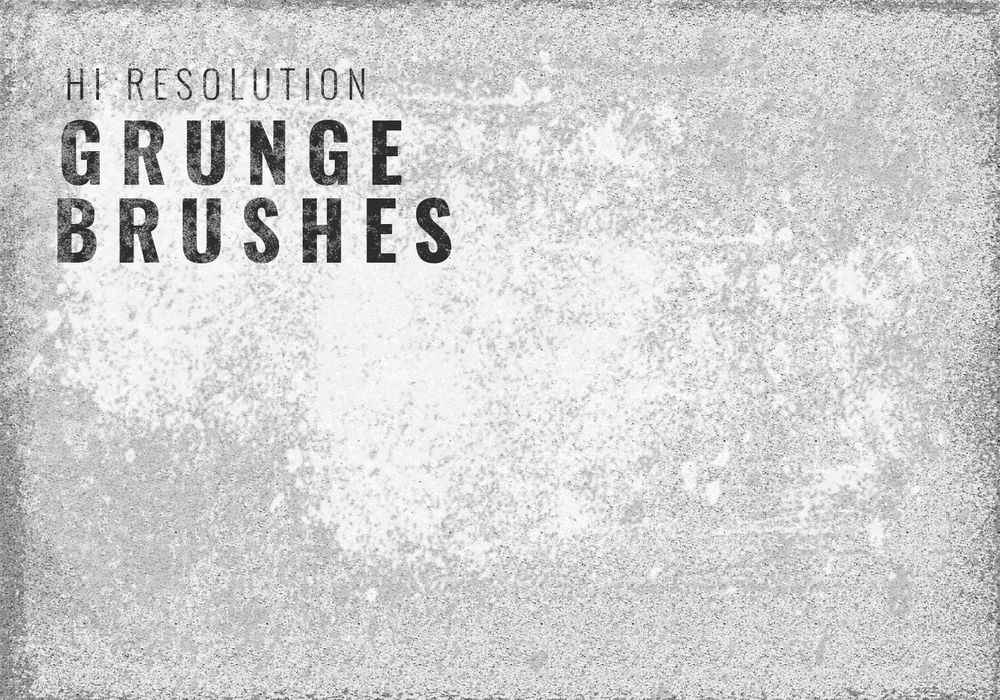 This set includes 6 very hi-resolution and detailed messy grunge brushes.
10 Free Subtle Grunge Brushes for Photoshop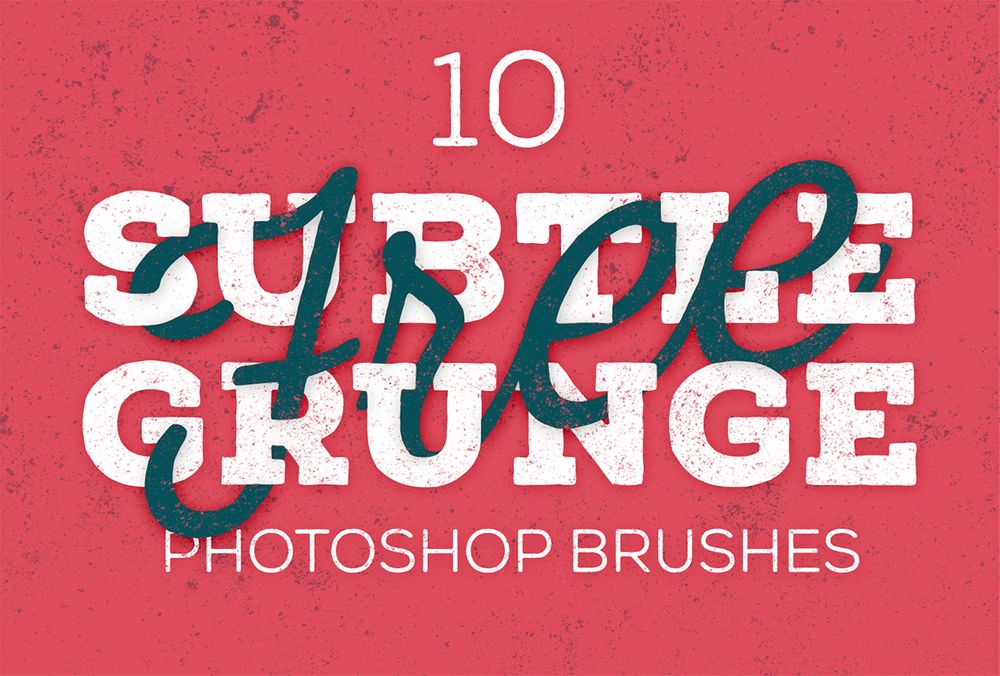 There's 10 presets at a 2000×2000 resolution that add detailed grainy textures to your work. They're really handy tools to have saved directly in Photoshop for whenever you need to add distressed effects to your designs.
14 Free Subtle Grunge Texture Brushes for Photoshop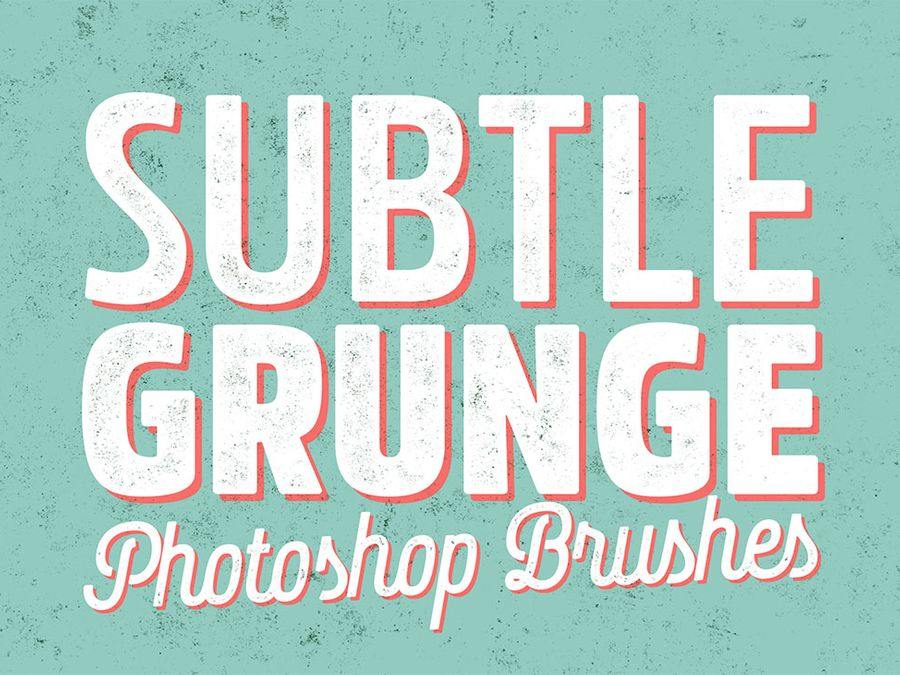 There's 14 brushes in total, each with a unique spread and density of gritty details, allowing you to choose just the right amount of grime to add to your designs.
10 Free Subtle Grunge Brushes for Photoshop
This set contains 10 subtle grunge brushes designed to give your work a distressed appearance, giving your work an aged retro look and feel.
Coffee Stain Photoshop Brushes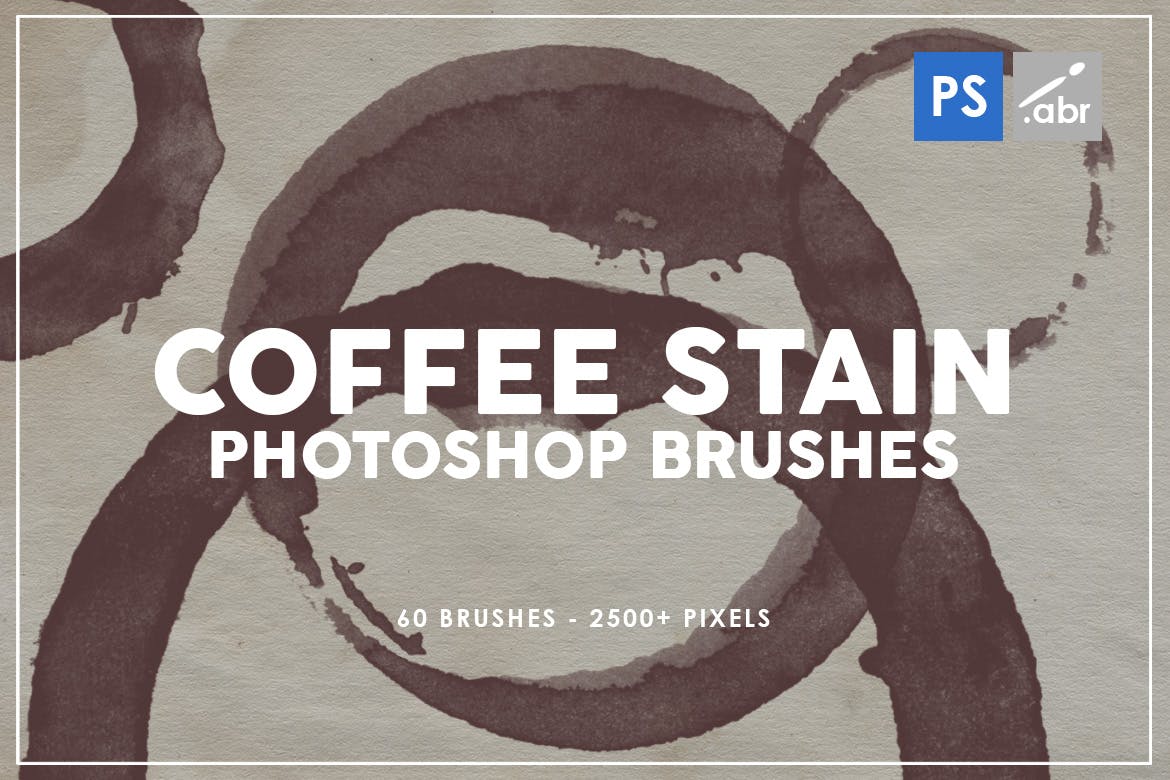 Pack contains 60 high quality coffee stain photoshop brushes, 2500+ pixels size, 300 dpi. Just 1 click for a great result! Add decorative elements to your project, art, photo, illustration, flyer, etc.
Beat Tones Distressed Halftone Brushes for Photoshop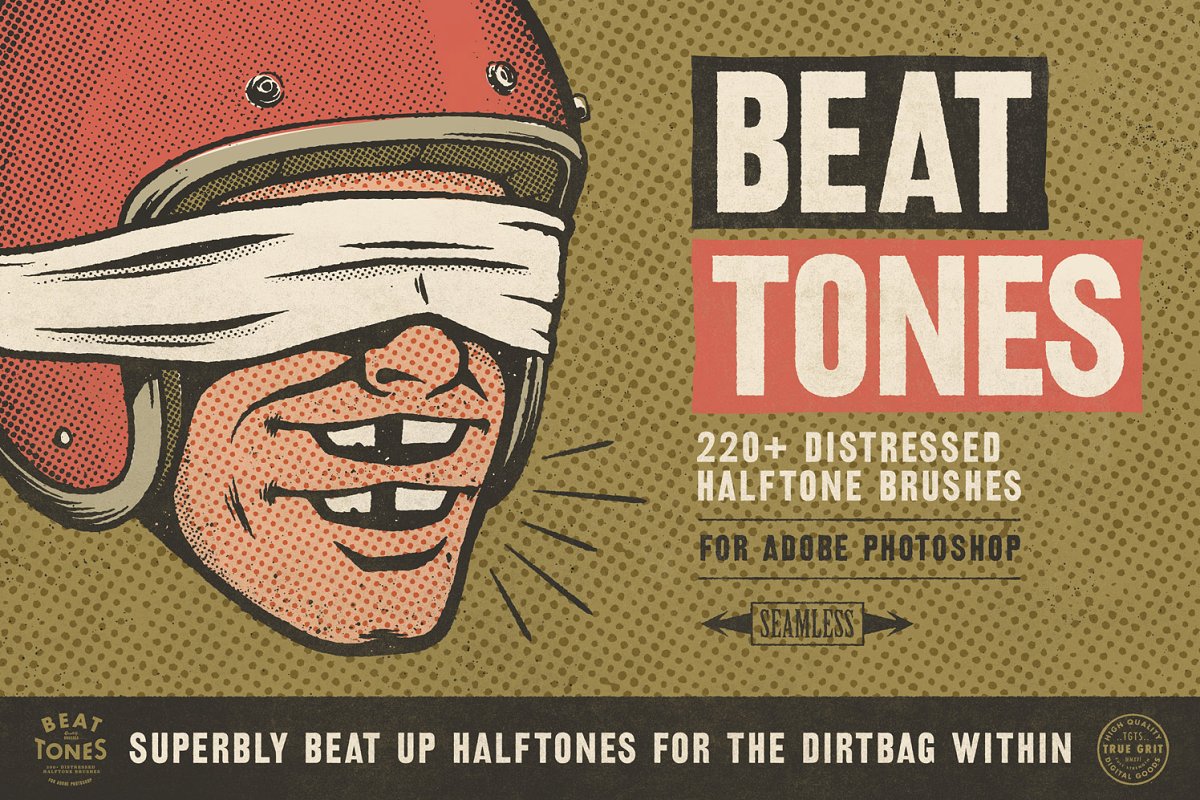 These aren't your standard point-and-click 'stamp' style brushes. Designed to behave like the digital paint brushes you are used to, Beat Tones brushes are 100% seamless and can be painted-in just like a digital acrylic, gouache or oil brush with complete control over stroke weight and colour.
Free Subtle Grunge Photoshop Brushes Kit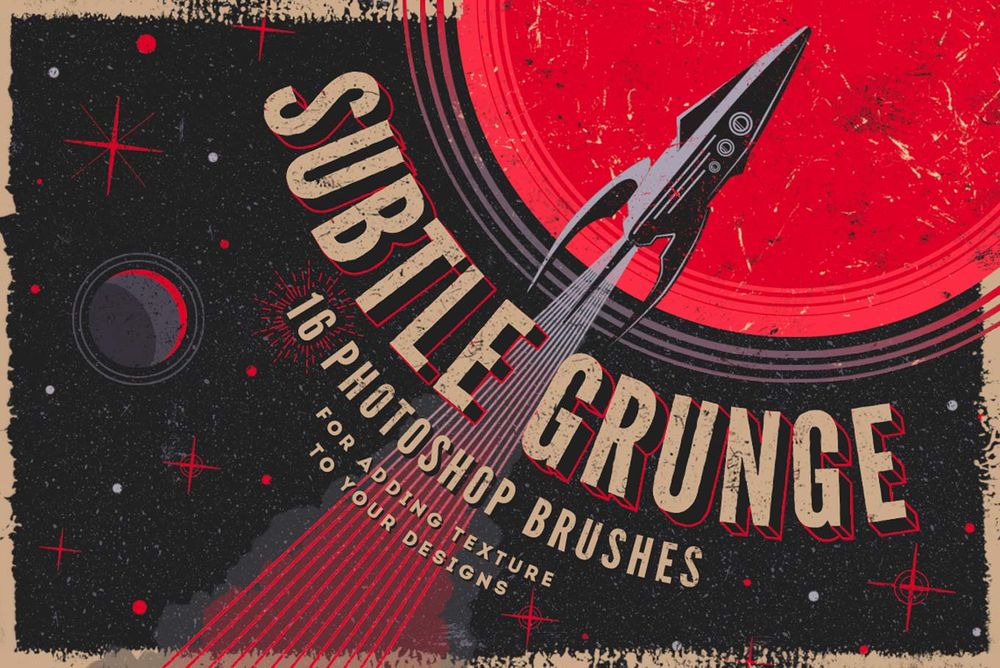 Feeling the fine line between rough and subtle grunge, we're happy to make you fall for the second one with our absolutely sophisticated 16 Photoshop brushes.
Vintage Atomic Texture Brushes for Photoshop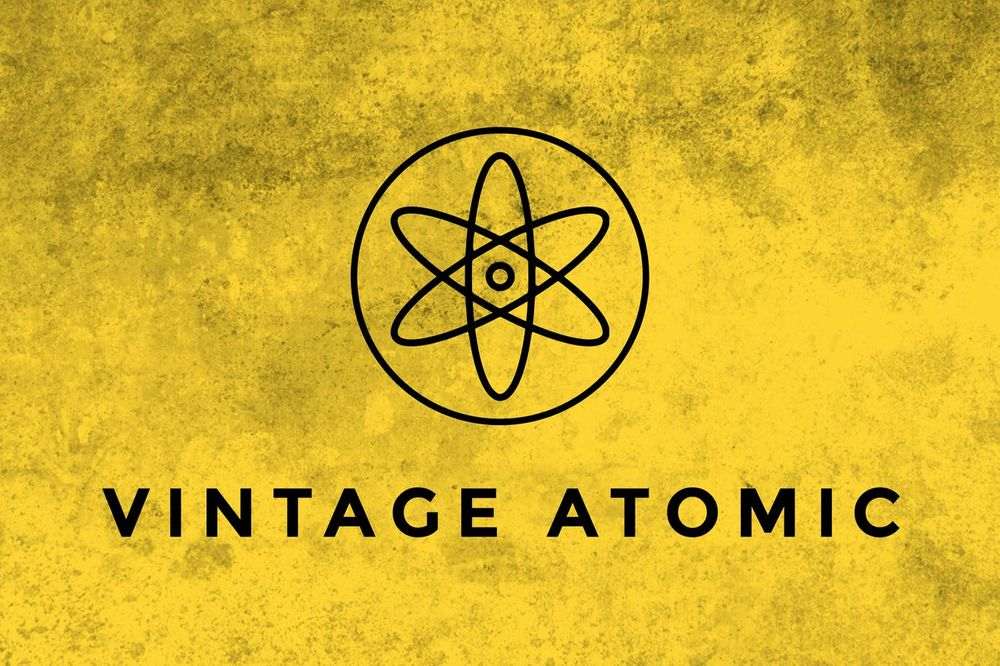 Includes 20 unique grunge designs that can easily be used with Photoshop's brush tool. These are perfect adding a vintage, worn feel to any design. You could also try mixing textures and colors to create endless combinations.
16 Grunge Brushes for Photoshop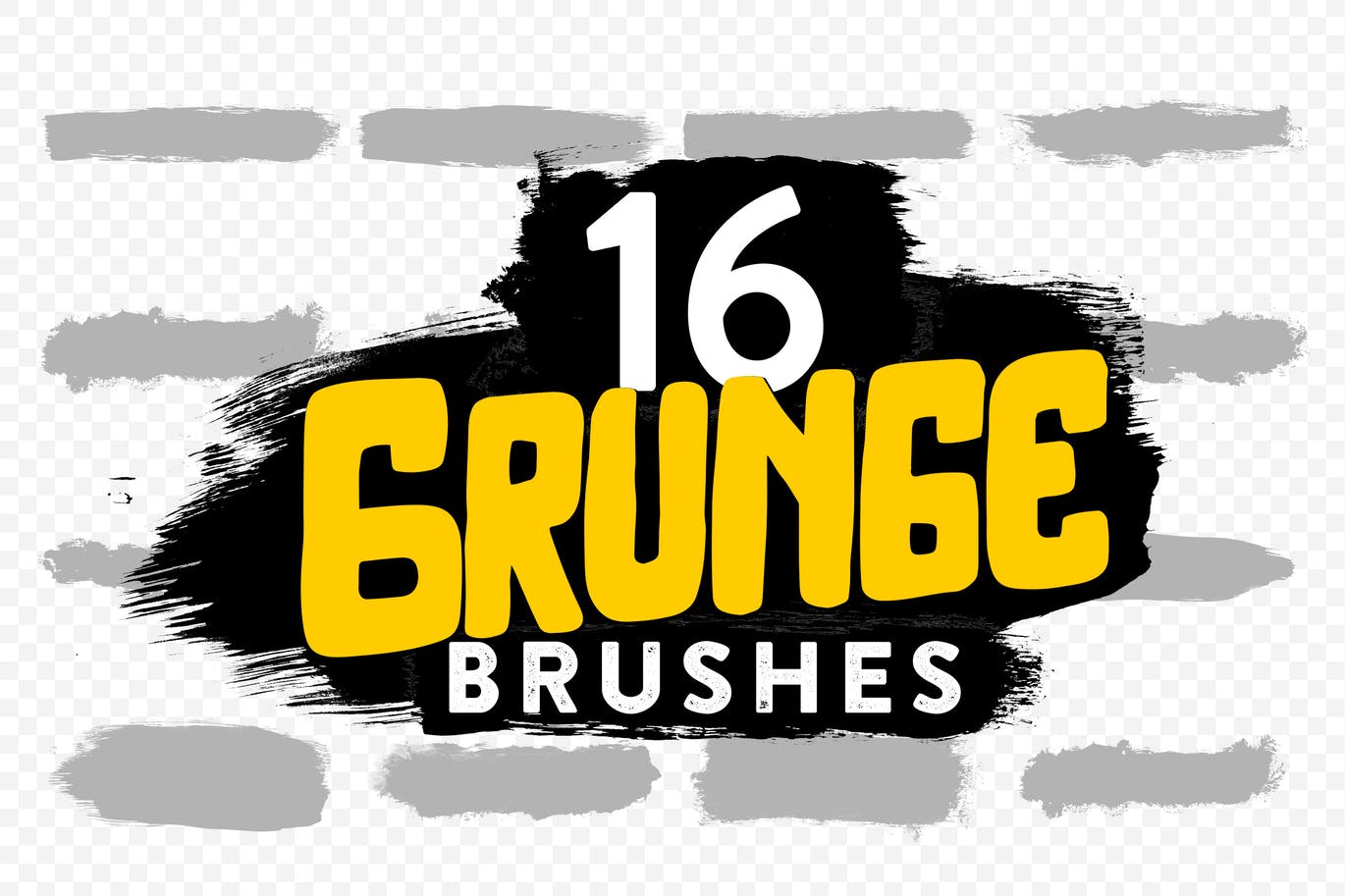 Download these 16 high-res grunge paint strokes to use in your next projects. They come as Photoshop brushes and transparent PNG images. Use them to highlight text in a creative way or as backgrounds behind objects.
16 Grunge Dust Photoshop Stamp Brushes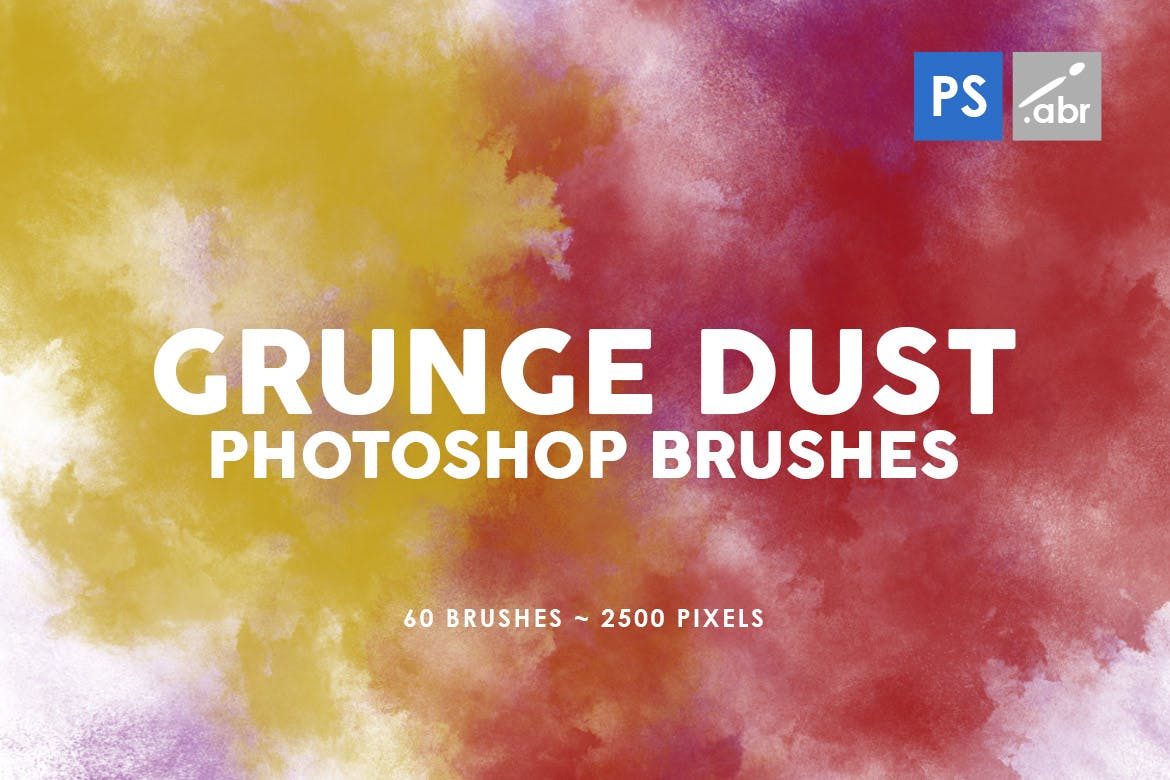 This brush textures are high resolution and could be a great addition to any project. Use can use them as photo overlays, for digital photo manipulation, as visual effects for games or artwork, as decorative elements!
24 Distressed Texture Brushes for Photoshop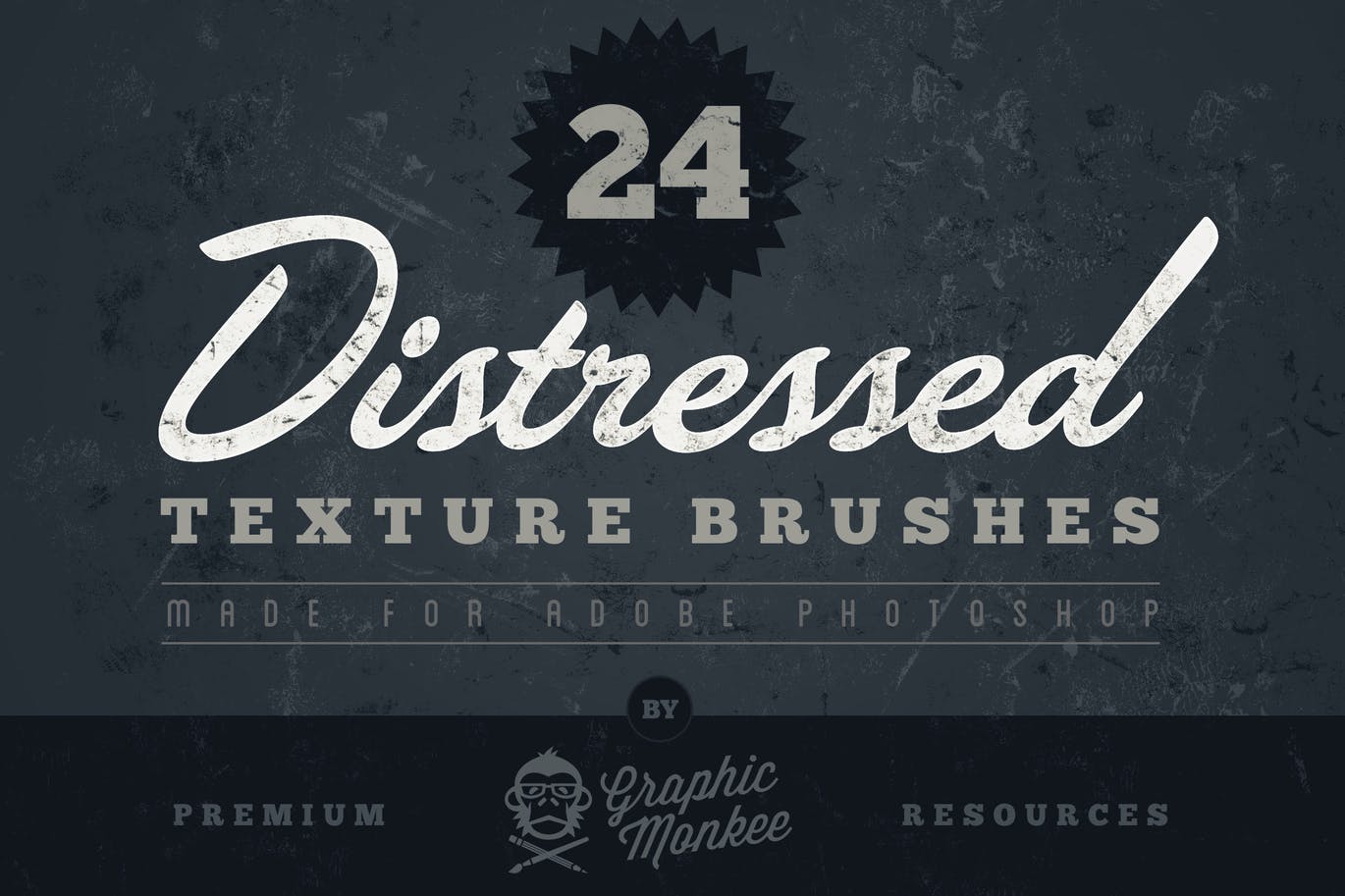 This set of premium brushes for Photoshop were carefully crafted by hand. They are all high resolution 300dpi. Use these brushes to give your digital art a distressed vintage feel.
60 Subtle Grunge Brushes for Photoshop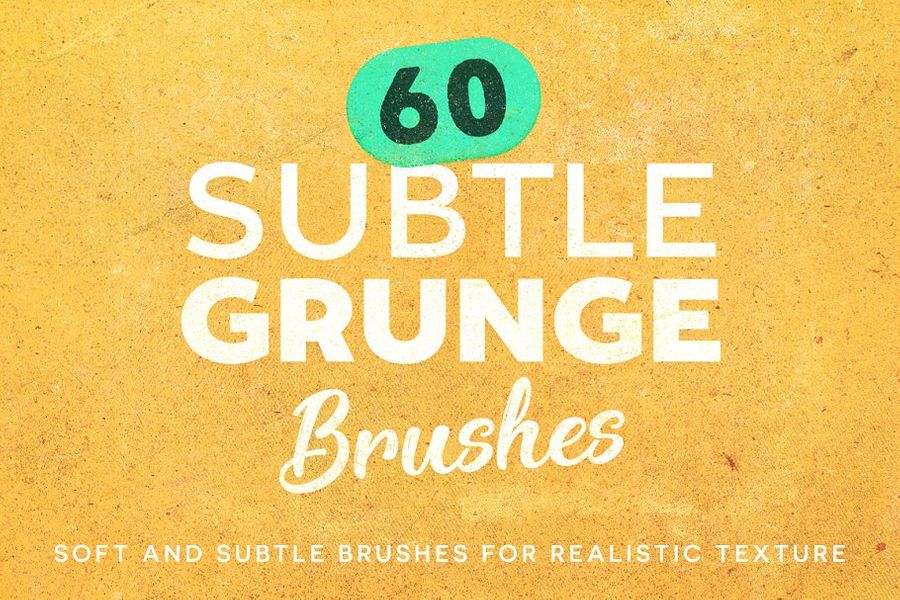 60 brand new subtle grunge Photoshop brushes for adding a hint of soft, realistic texture to your work.
50 Subtle Grunge Brushes for Photoshop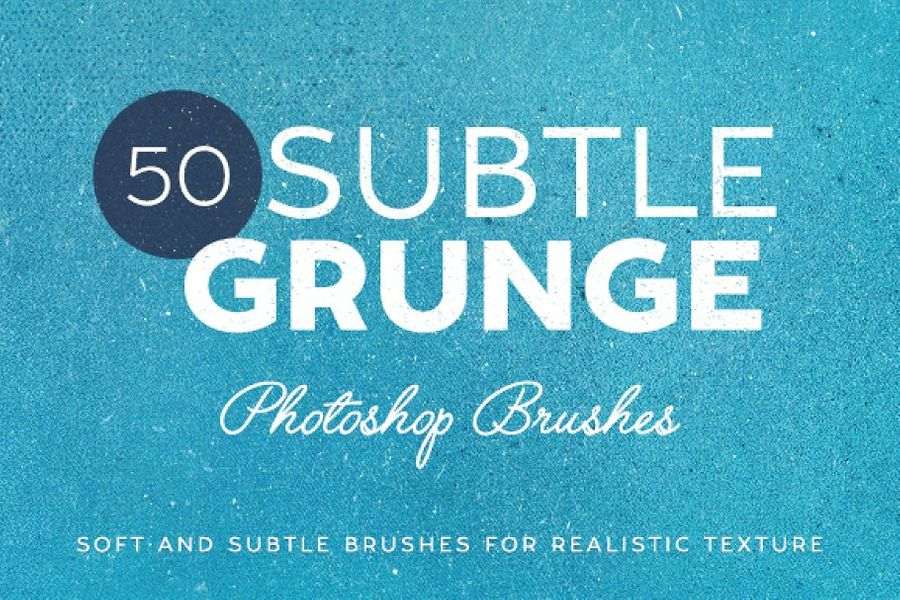 50 Incredible soft Photoshop brushes, ideal for adding that little bit of texture to your work or layering them up to build convincing realistic textures.
Grunge Photoshop Brushes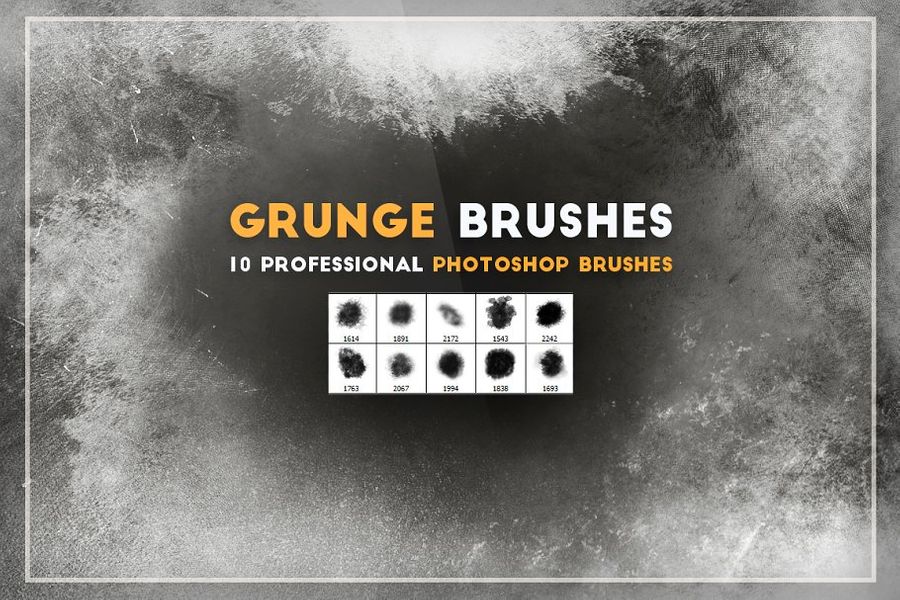 10 Professional photoshop grunge brushes for picture digital compositions. Texture your backgrounds, images easily giving them a grungy distressed look.
60 Great Subtle Grunge Photoshop Brushes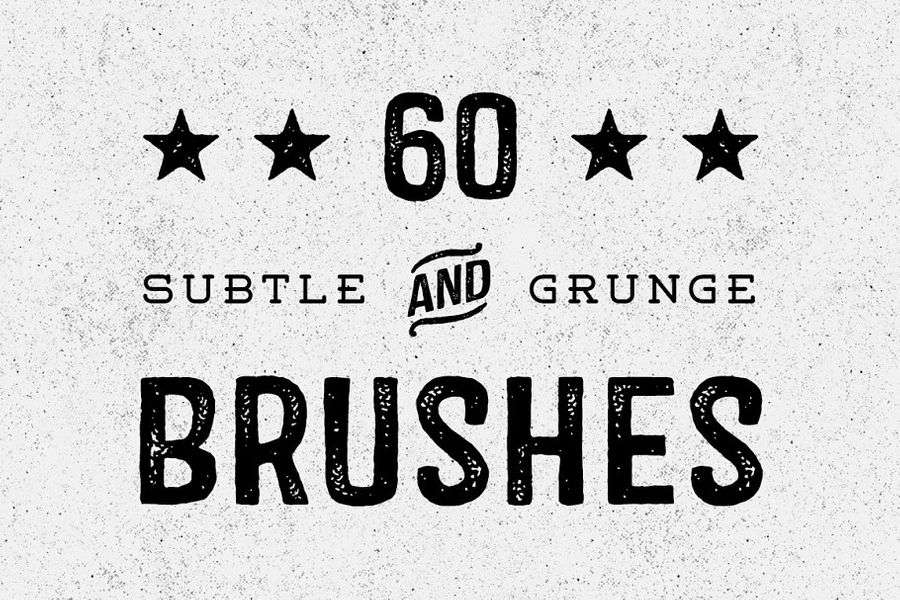 60 high-quality grunge brushes for your background designs.
25 High-Resolution Grunge Photoshop Brushes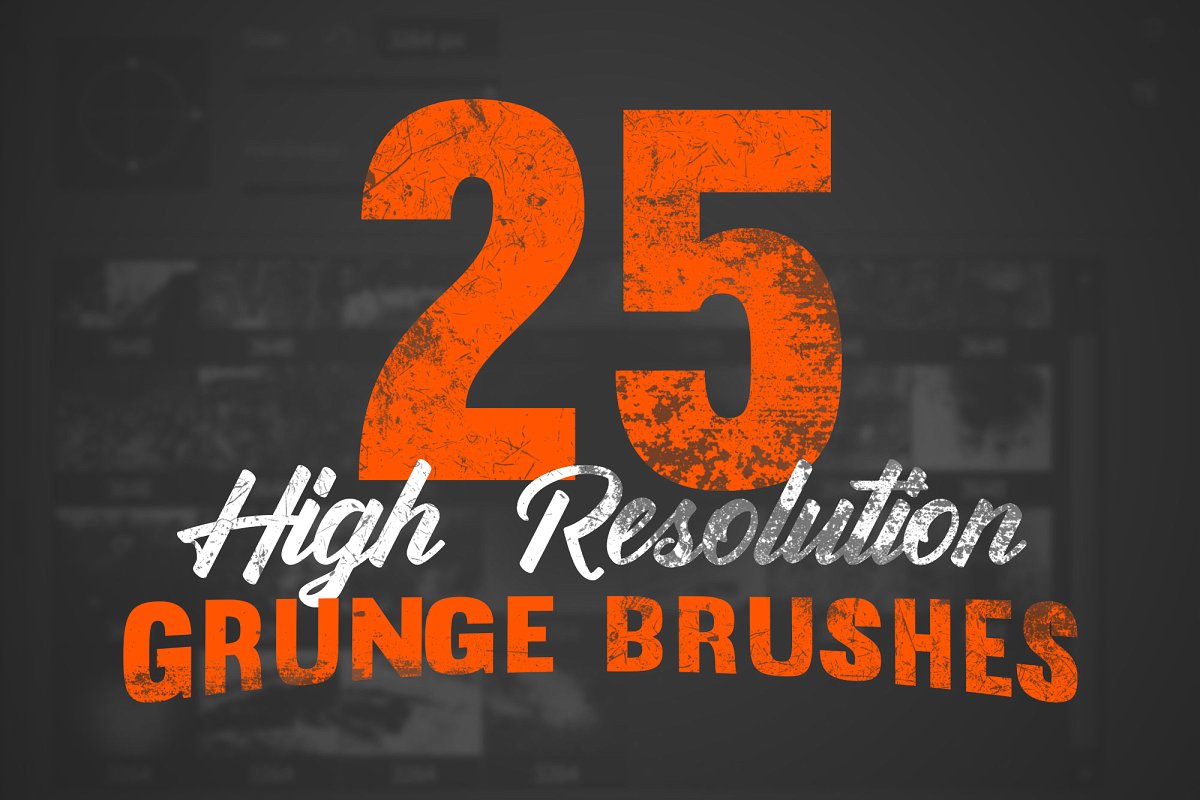 With these brushes you'll be able to enhance your artwork to give an edgy, modern, distressed or vintage look. These texture brushes can be applied to any layer/or layer mask.
Cast Iron Grunge Brushes & Textures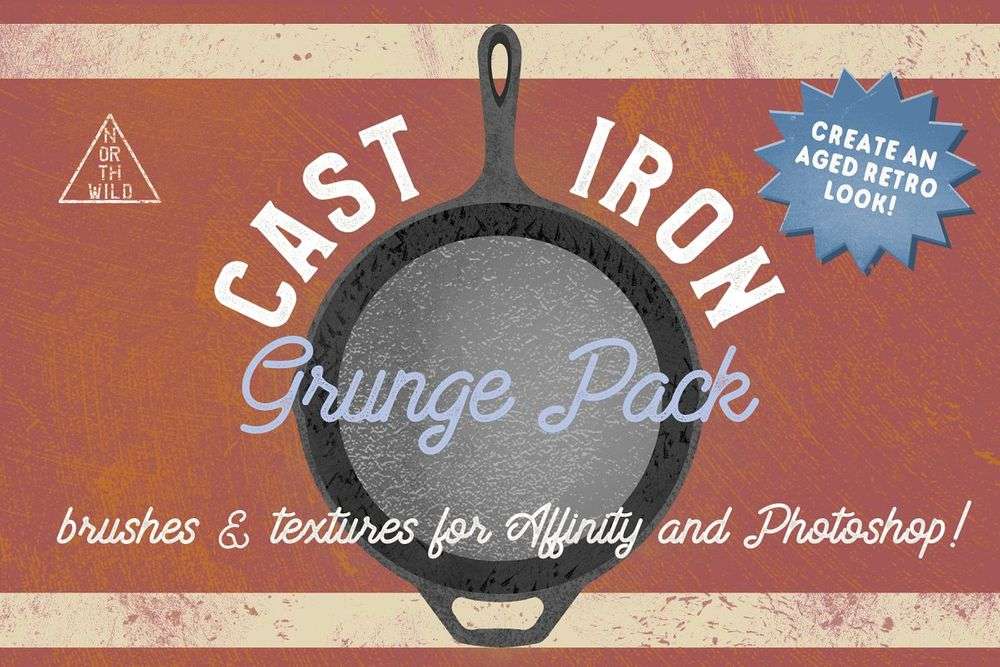 The Cast Iron grunge pack helps you add grunge and weathered effects to your designs and typography with 35 tools for Photoshop and Affinity designer/photo.
Grungetone – Halftone Brushes for Photoshop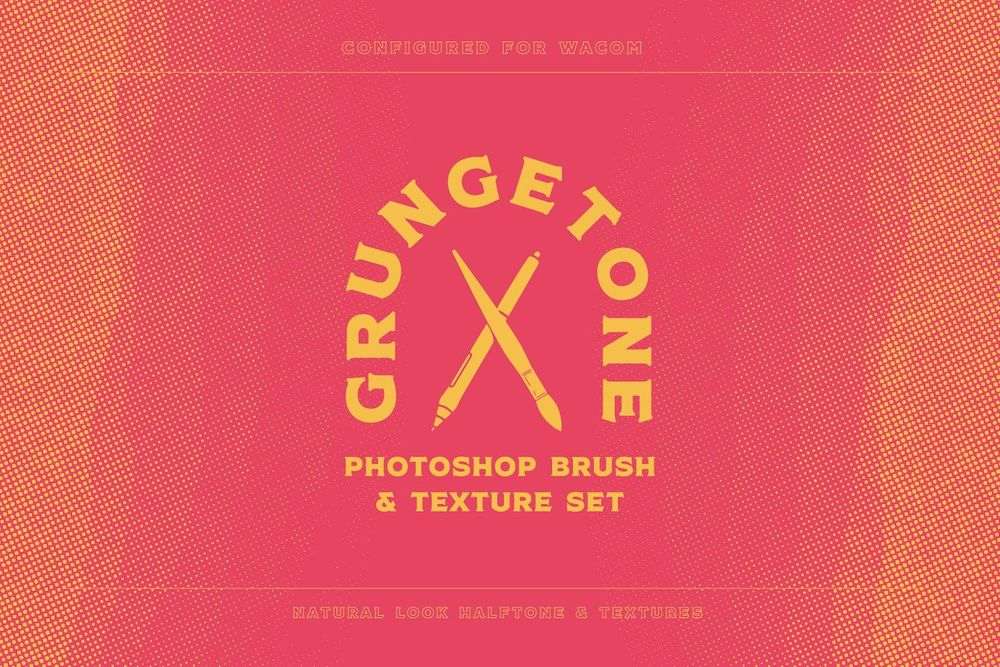 Over 20 brushes for you to add natural, seamless, grunge and halftones to your illustrations. Let this set of brushes help you make easy work of that comic book halftone look!
30 Very Subtle Grunge Brushes Vol.1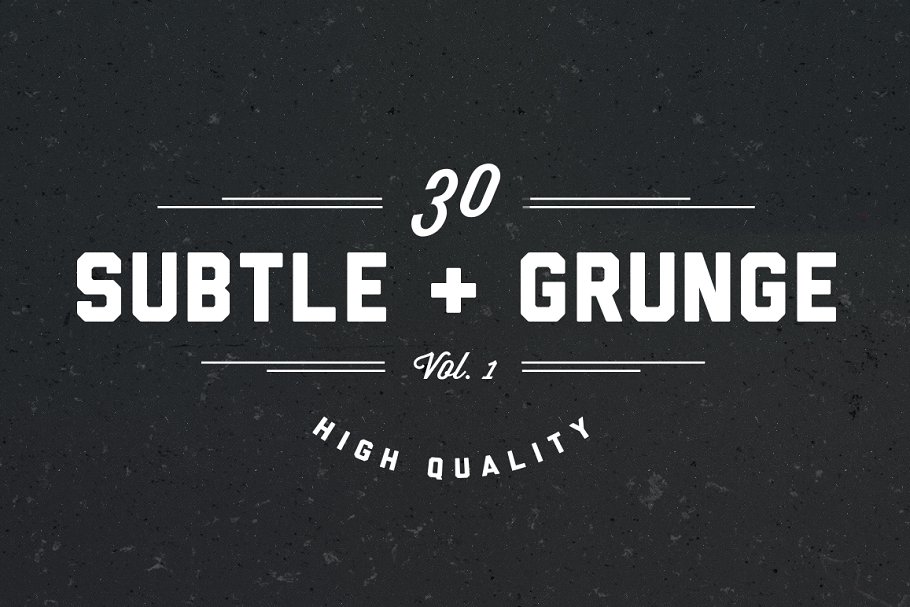 Spice up your creations with a vintage, "grungy" look with the first release of these subtle grunge brushes pack!
80 Photoshop Brushes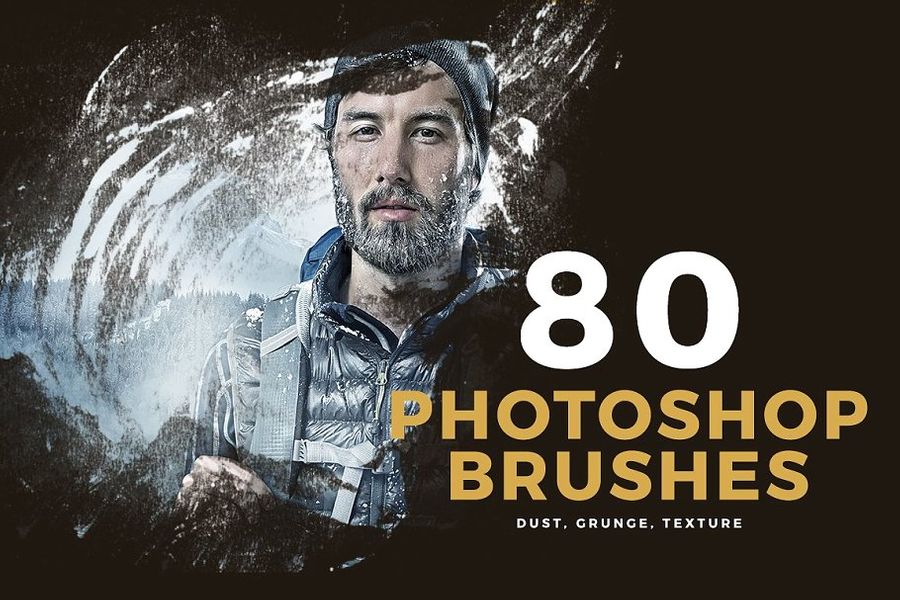 Instantly build a huge brushes library with this beautiful collection of photoshop brushes! This will help you find the right brushes for the task in hand quickly..
101 Subtle Grunge Brushes + Bonuses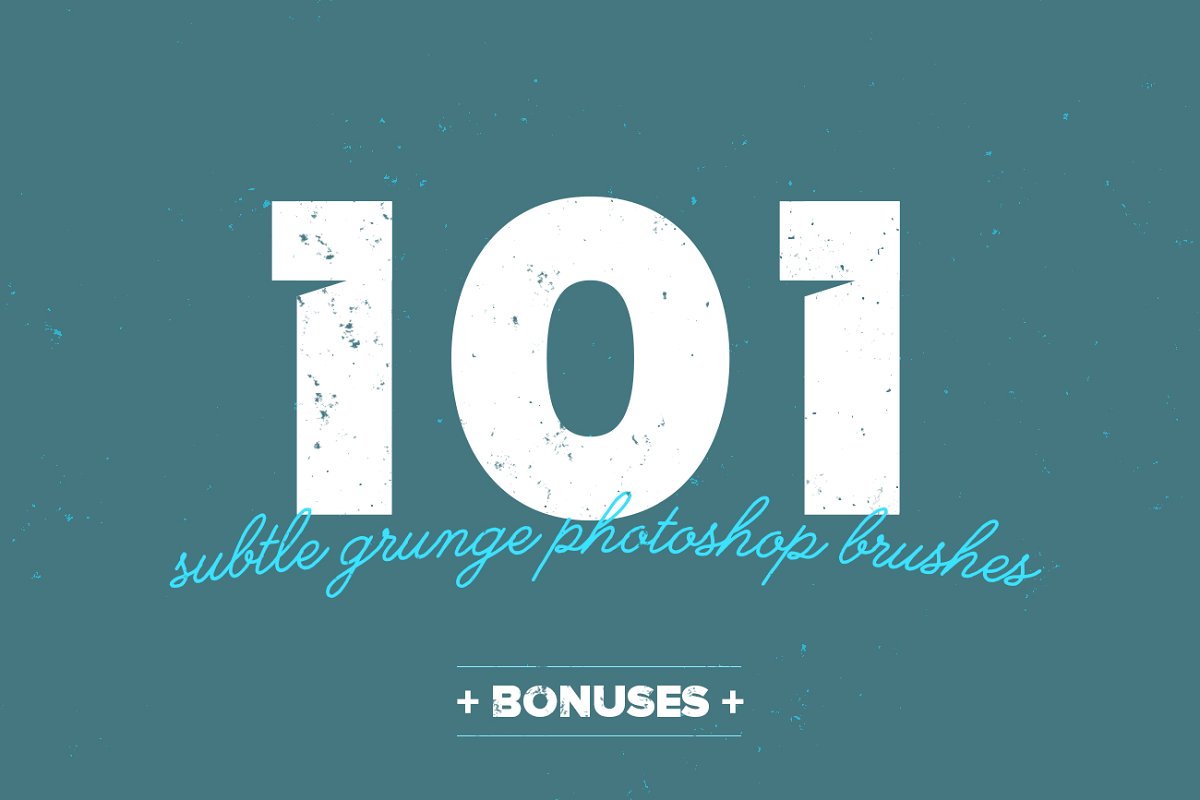 This pack is on the subtle side and is perfect for the not-so-heavy finishing touches.
97 Photoshop Brushes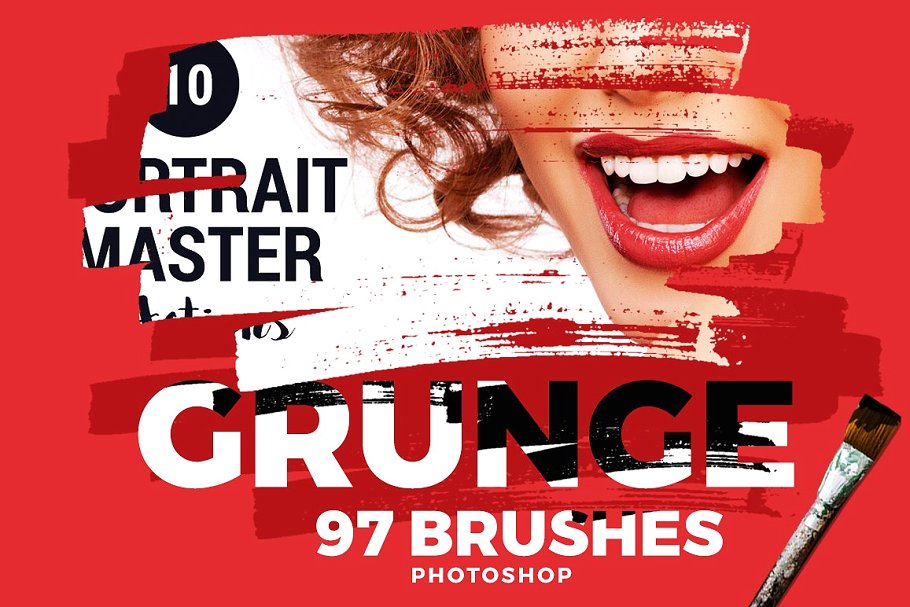 Instantly build a huge brushes library with this beautiful collection of photoshop brushes! This will help you find the right brushes for the task in hand quickly.
20 High-Resolution Grunge Photoshop Brushes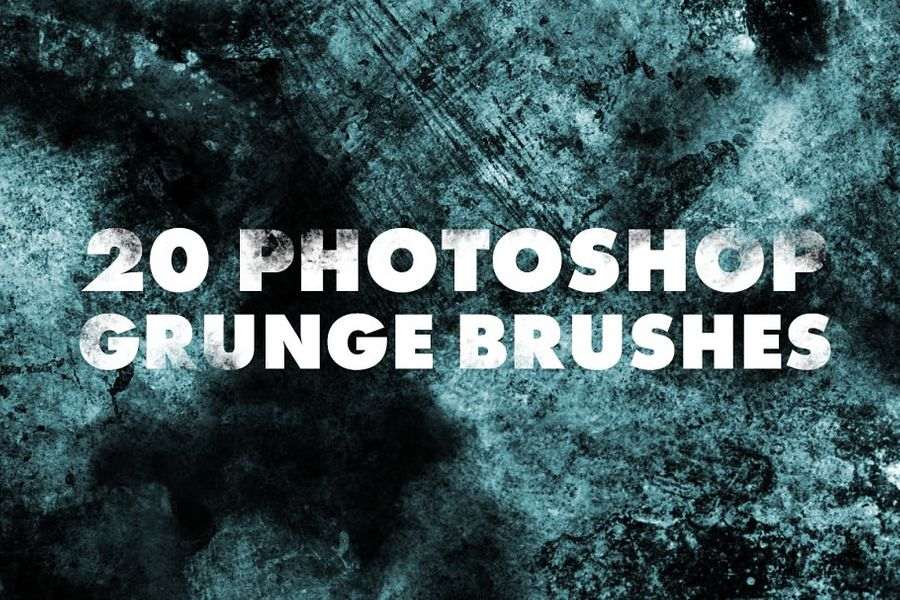 These brushes are high resolution at 300dpi use them to create textures for grunge backgrounds, Photoshop masks.
5 Halftone Grunge Photoshop Brushes + Action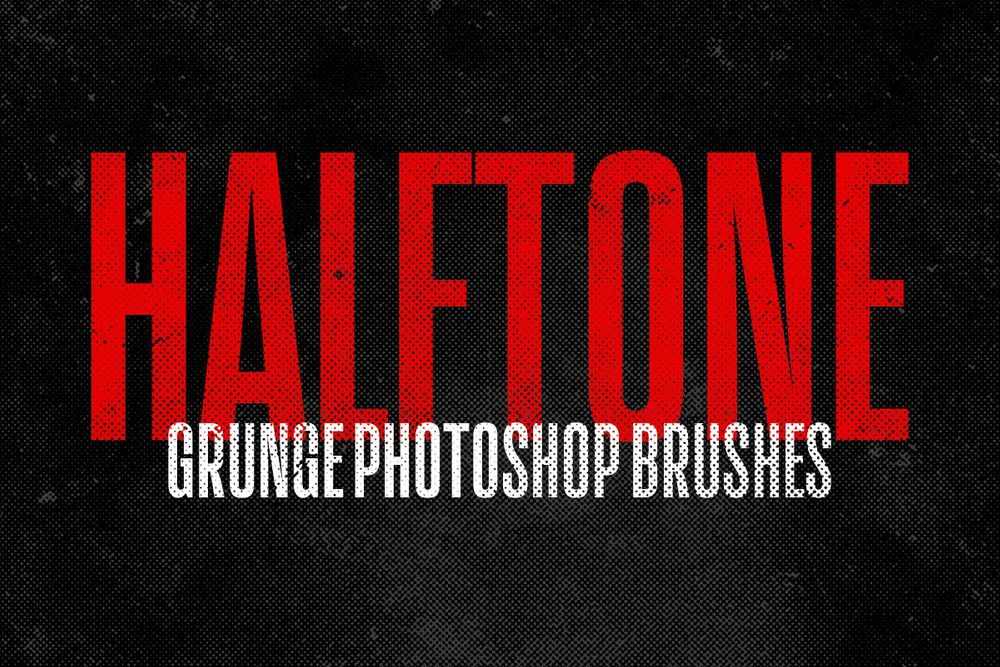 Get these awesome grunge distressed halftone Photoshop brushes. Bonus includes the Photoshop Action to create a halftone brush from any image.
Grunge Brush Pack Vol.1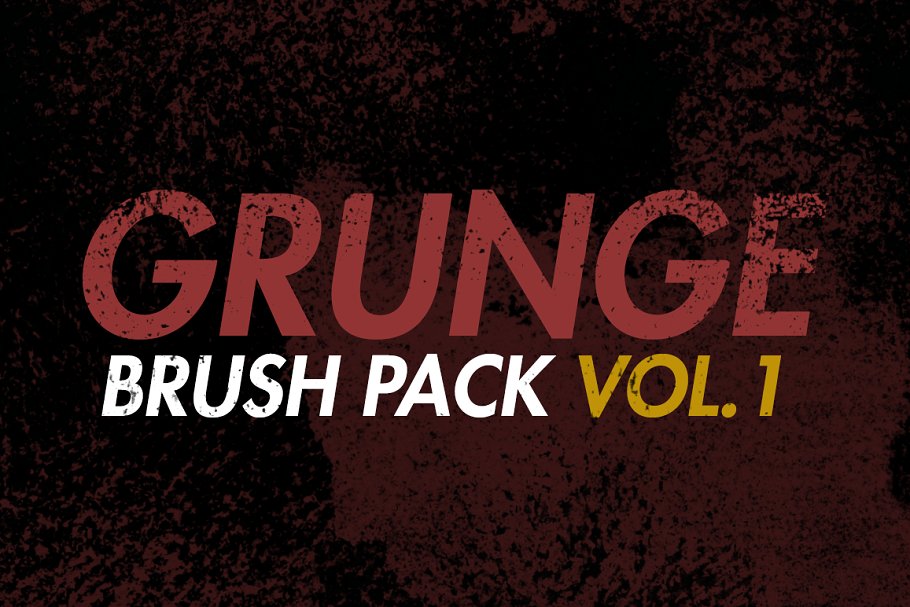 This is the first grunge brush pack from Esquivel Type Foundry. All of these brushes were made by hand using real paint and sponges.
Credit to: rawpixel.com