You will be positively surprised by how different western typeface style can be: from the well-known saloon theme to a subtle touch of an old American style. Enjoy these wild west themed fonts and add them to your retro American style designs. Here we have a collection of insanely epic western fonts for your investigation. Keep a good mood and make ready your design.
You may also like:
Free Western Bang Bang Font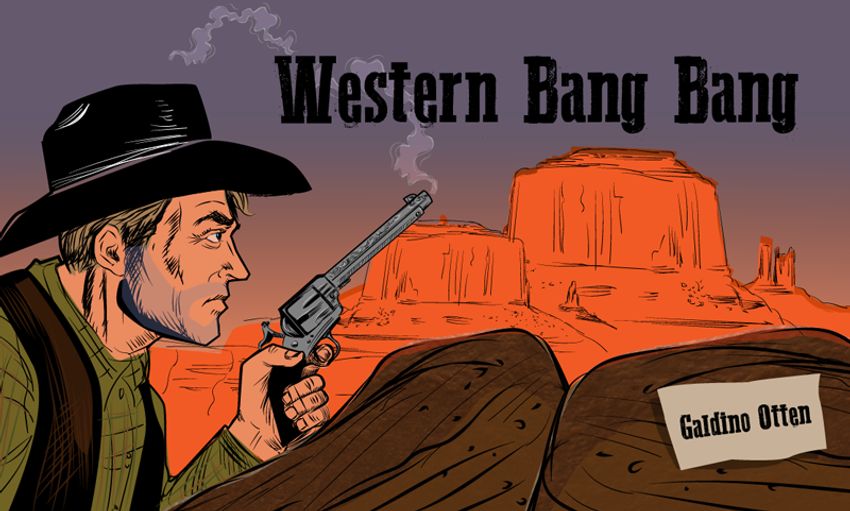 Nice western style font free for personal use. The best for retro designs and amazing headlines.
Free Docktrin Font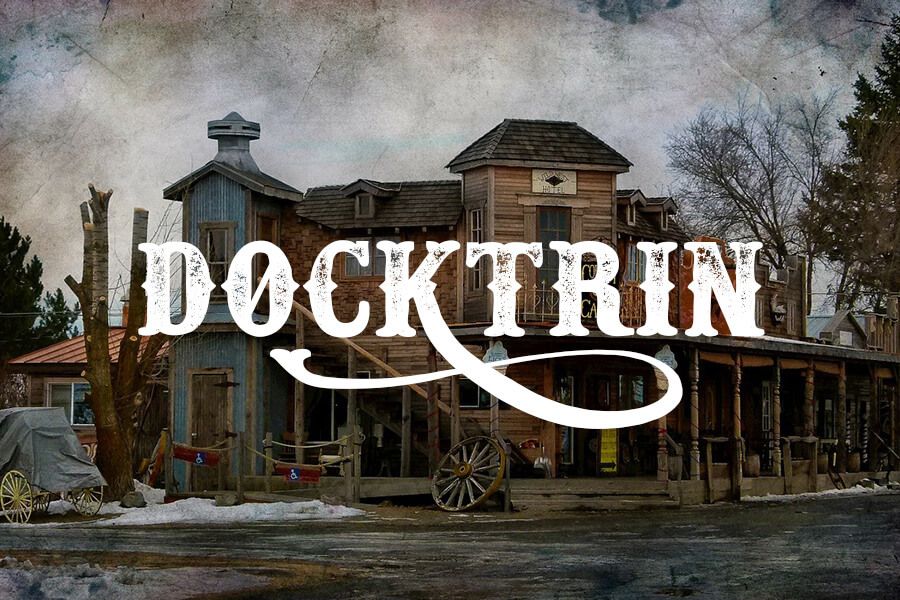 Decorative western font free for personal use.
Free Unchained Western Slab Typeface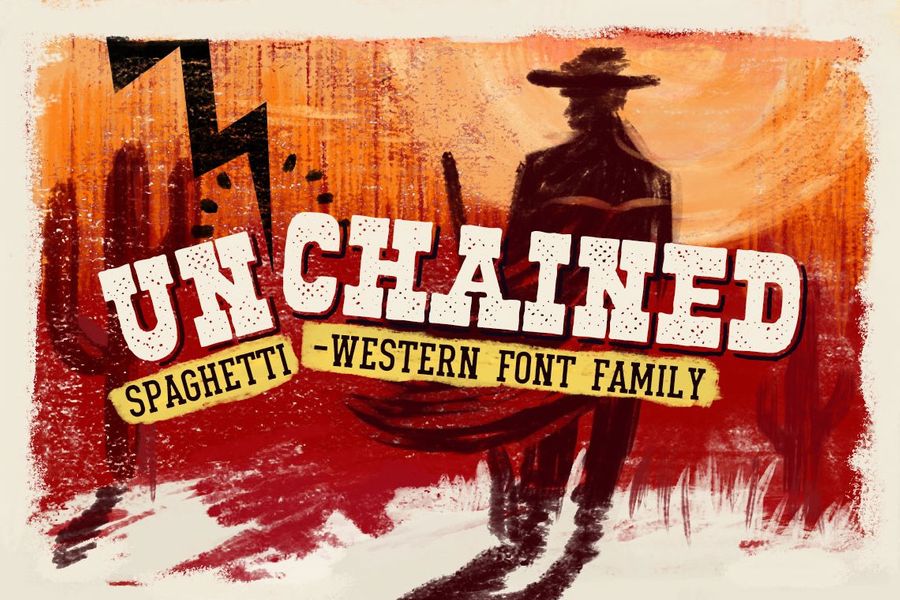 Attention, the western fonts are wanted! The Unchained font family is forged in the prairies of the Wild West and brings a genuine vintage feel to your design projects with a cowboy mood.
Free Dust West Font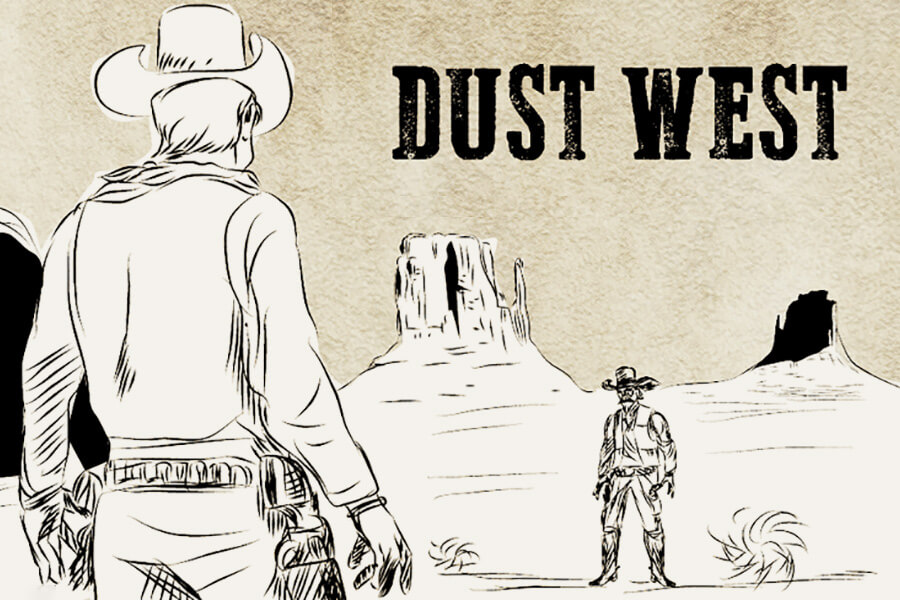 Feel free to use this font for personal needs. Nice for rich and bold headlines.
Free Cowboy Movie Font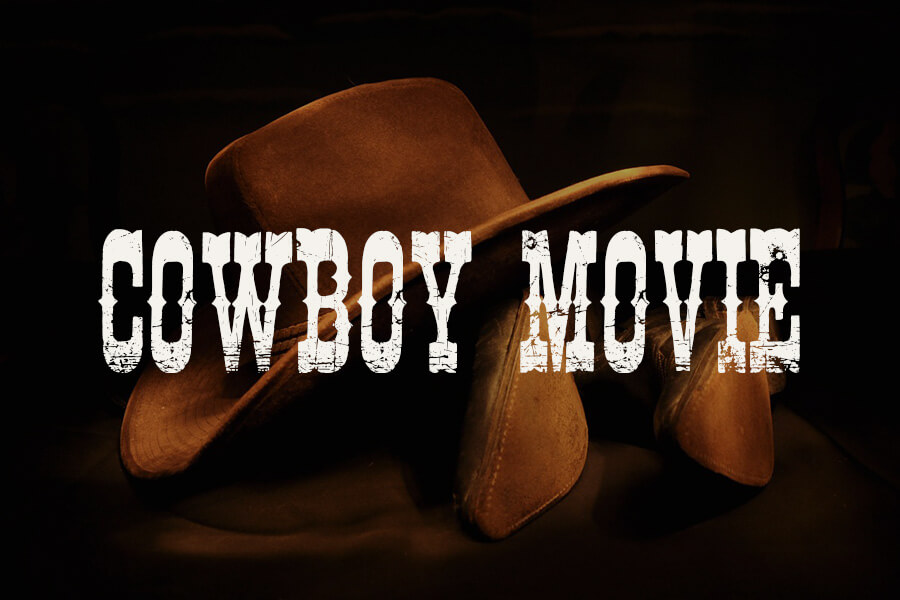 This one is literally soaked in a western spirit! Such cowboy font will transfer the true Wild West setting with a precious vintage impression.
Free Durango Western Font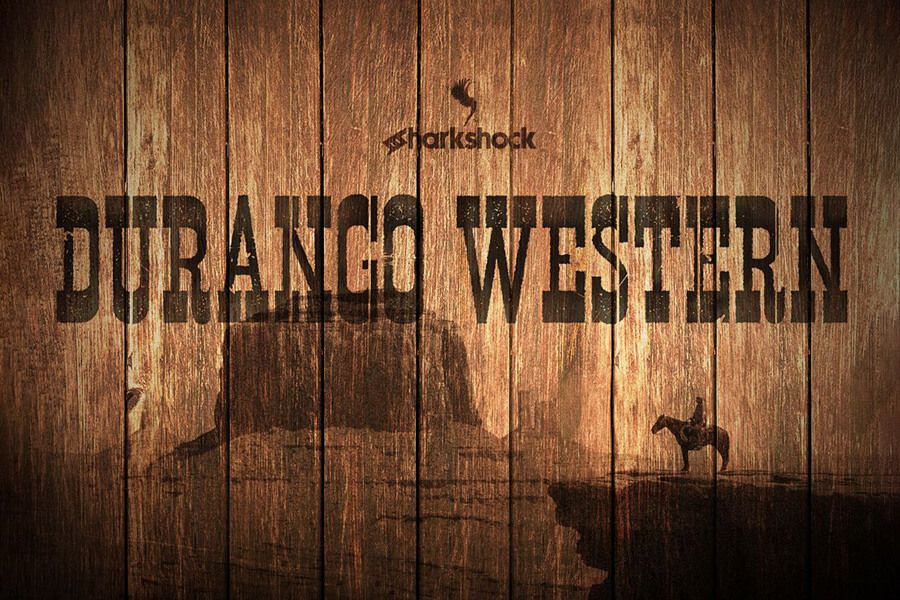 Searching for an authentic looking western font? Designing a WANTED poster? Well Durango Western is the new sheriff in town.
Free La Tequila Font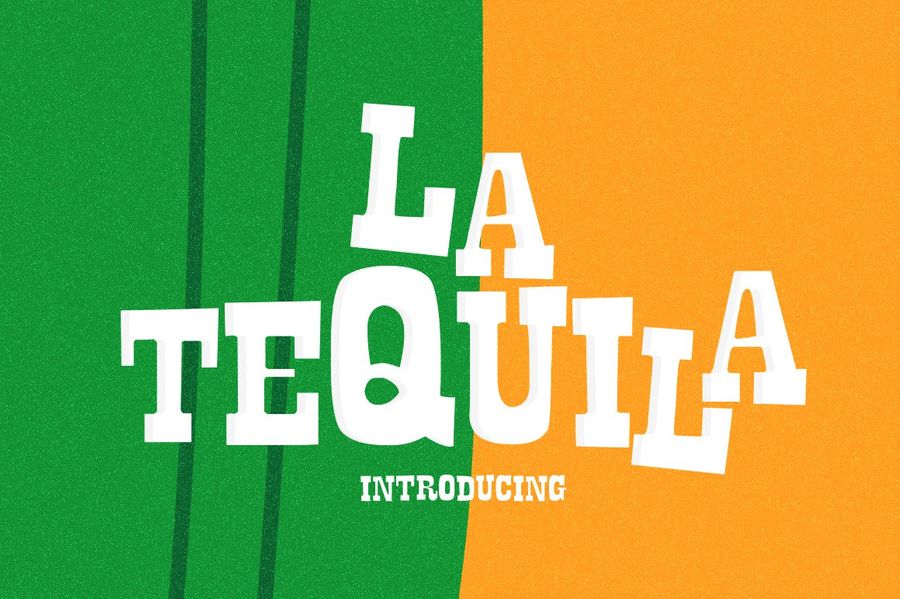 This font are crazy amazing free for personal use. Good for logos, cards, western style designs.
Western Shooter Font with Bonus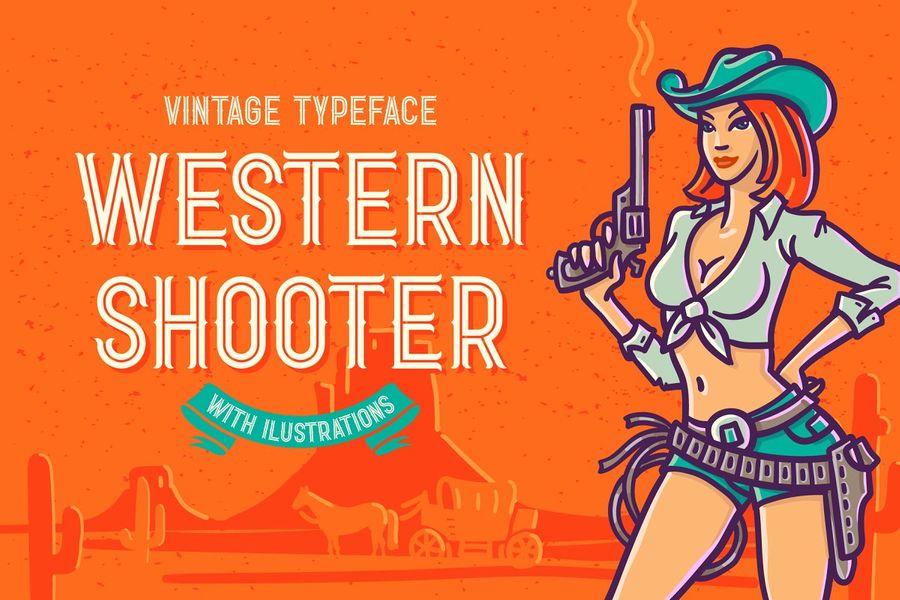 Presenting a wild west style font. It's an only caps typeface with authentic vintage look. This font comes with a great vector bonus – western american style illustrations (3rd screenshot). Also all the lettering posters are available here in ai & eps formats.
Western Grit Hand Made Typeface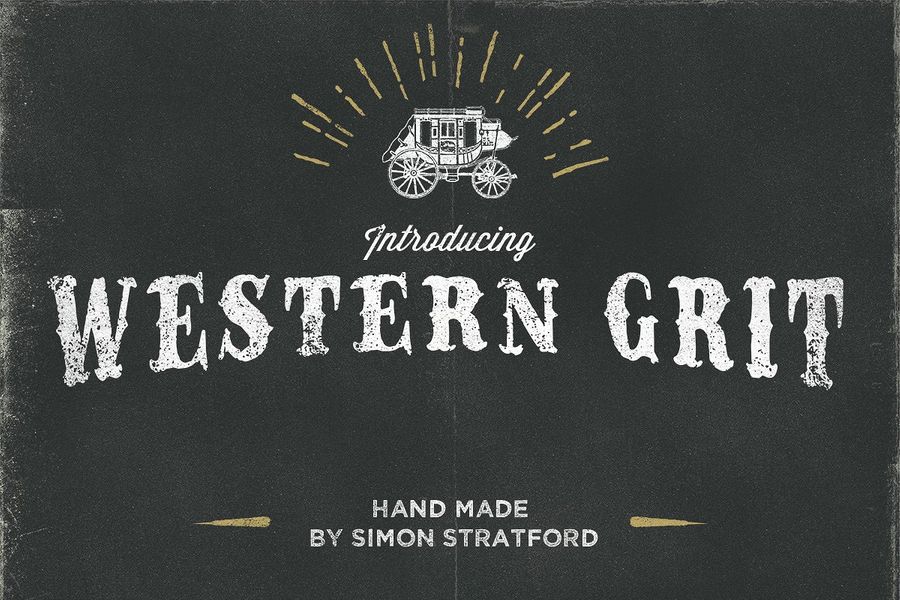 Western Grit is a hand drawn typeface. It's distressed, messed up, and has oodles of character. Like an old wanted poster or western sign. 100% handmade.
Westwood – Funny Western Font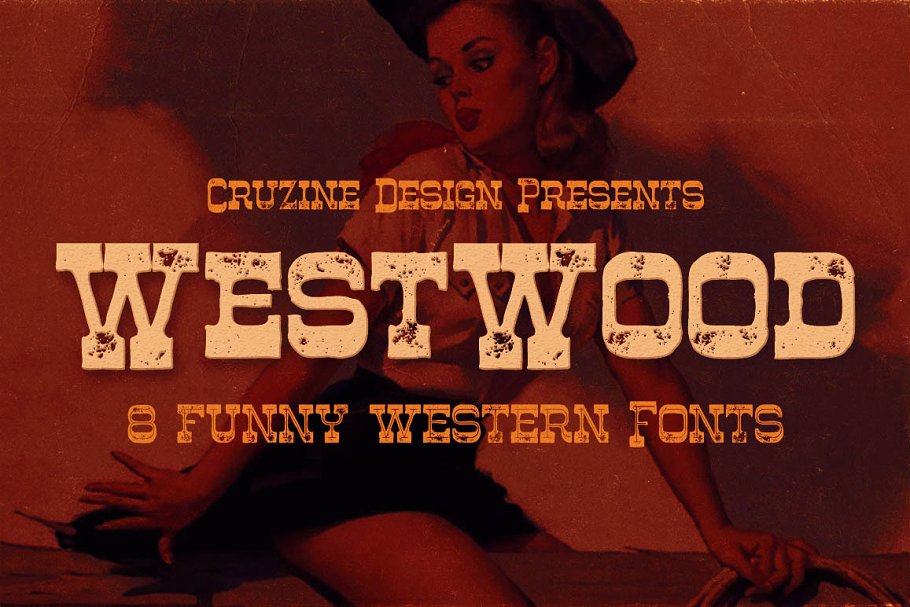 Unique & western style display font for your new funny projects. Great for retro/vintage projects!
Trail Ranger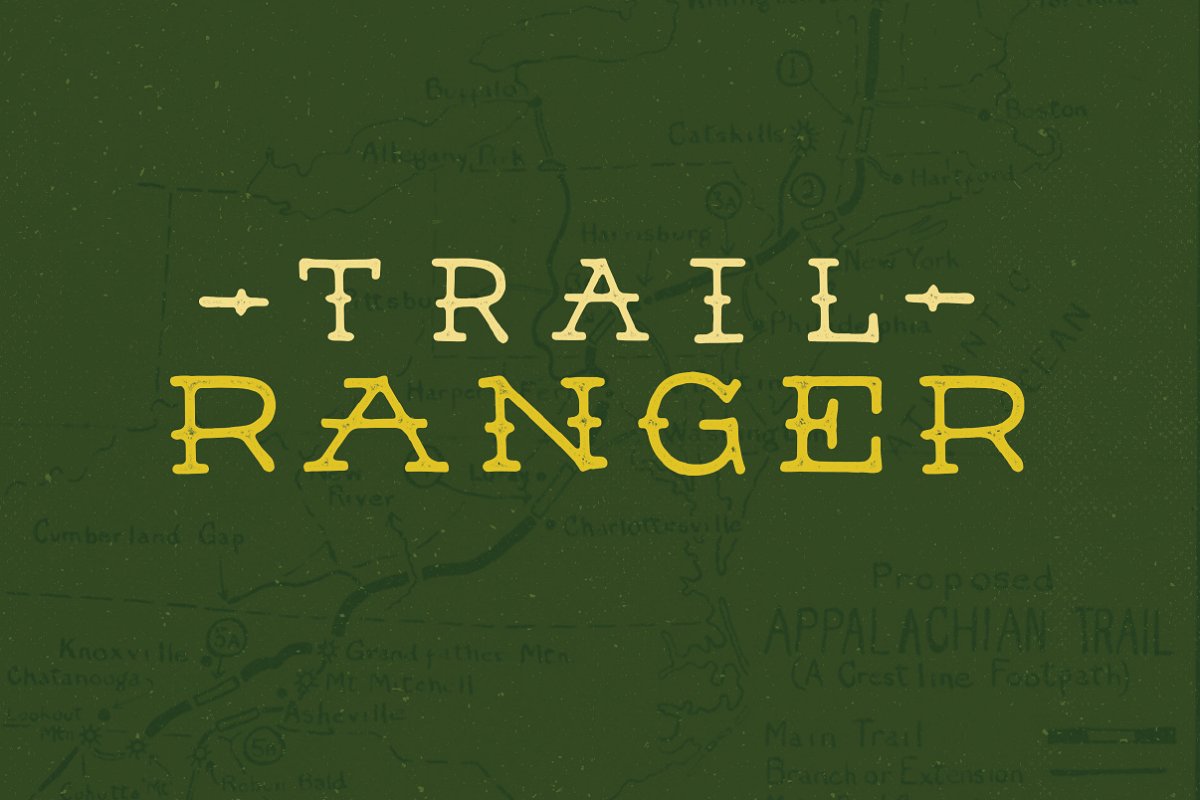 Trail Ranger is a hand drawn slab serif typeface with a vintage western feel. The font contains an uppercase alphabet in Regular and Narrow weights. This font family also includes drop shadows for both weights along with numbers and symbols.
Rancho Font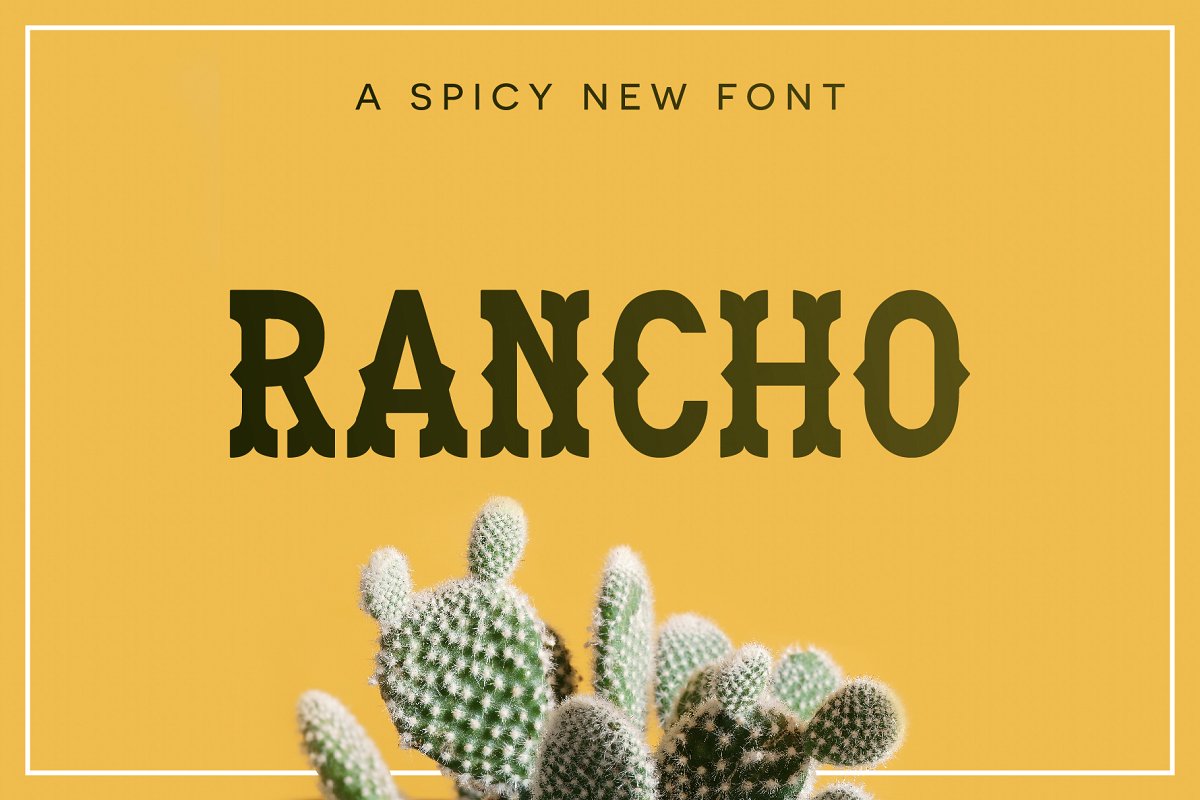 Rancho is a western film inspired typeface that will leave you feeling nostalgic and tough. With bold points and rugged looks this font will make your designs pop right off the page! It's perfect for monograms, logos, prints, posters, and more!
North Western Font + Vector Vol.3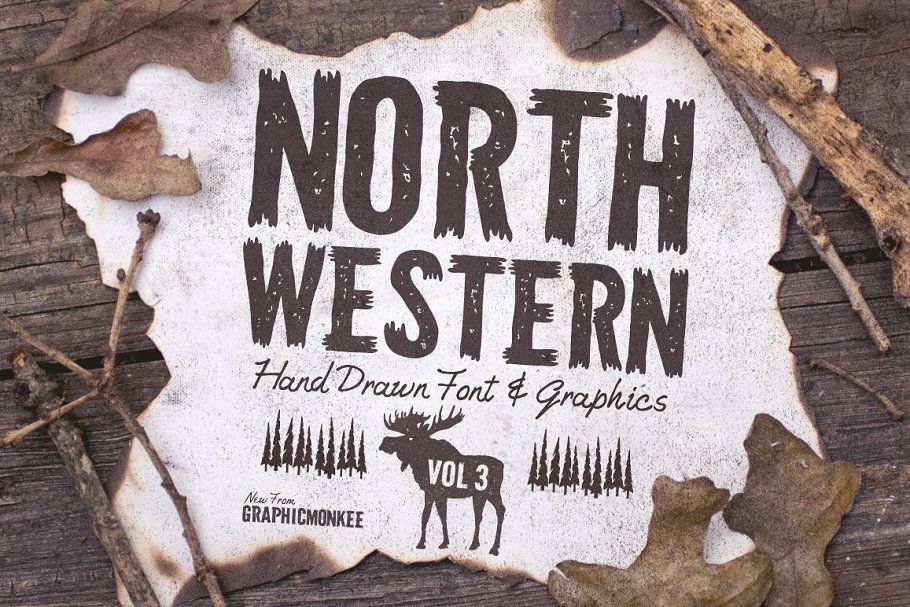 This is a collection of fonts and vector graphics inspired by the northwestern region of America. It just doesn't get any better. Once I sat down and started sketching the set, it became so big that I'm splitting it into 3 volumes. This third set features a bold, hand drawn sans serif style font, over 50 vector graphics, 6 vintage badges, textures, brushes and more!
El Durngo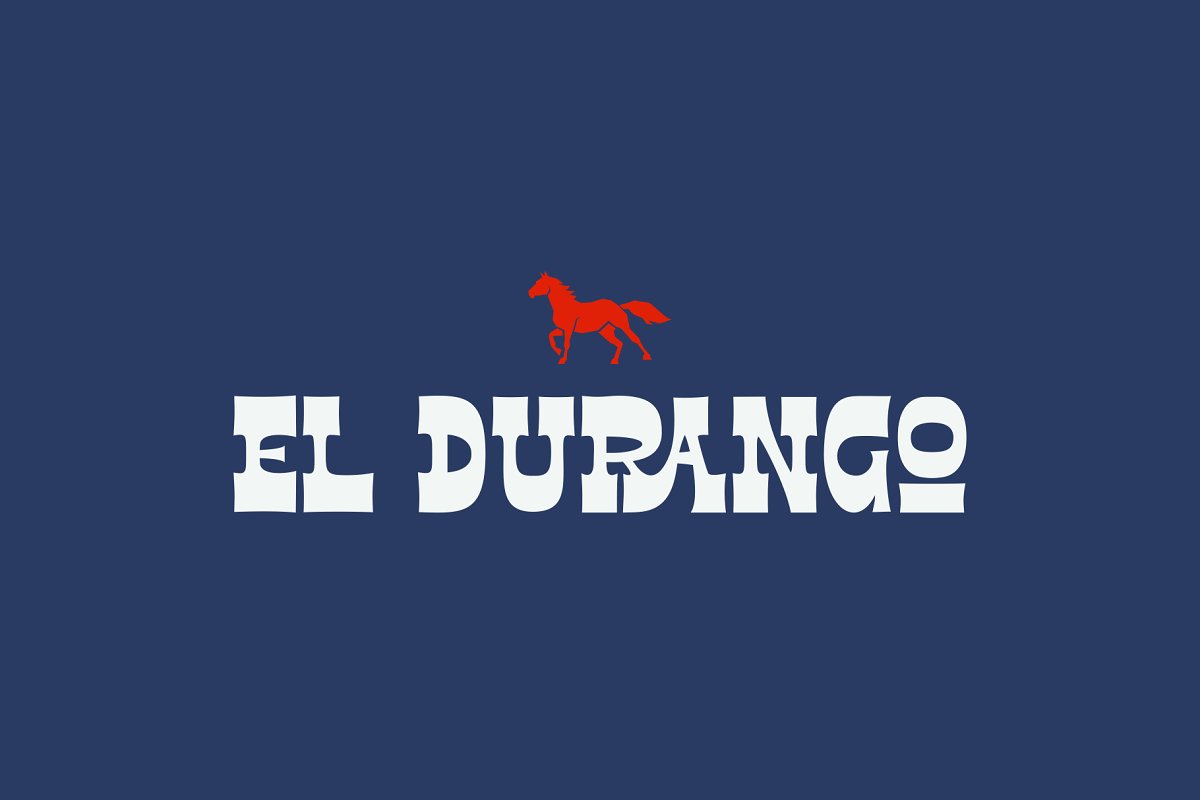 The freedom spirit of El Durango, is perfect for your western theme poster, flyer, games, and t-shirt project as well. You'll get a magnifico font, with lots of vector and ready to use .PNG of western culture image.
Kicking Horse – 4 Font Family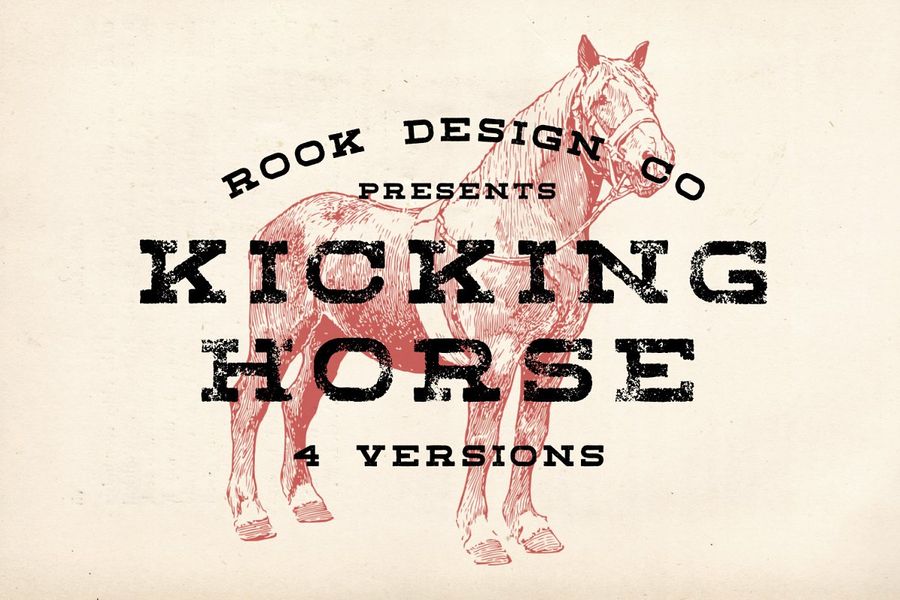 Kicking Horse is a family of FOUR slab serif fonts designed with a vintage print look in mind. Rounded edges and textures were added in to give a weathered, western vibe. Kicking Horse works great for logos, text blocks and everything in between. The characters in Kicking Horse are wider than your average font, which is great for a well rounded font arsenal.
Free Bang Wagon Font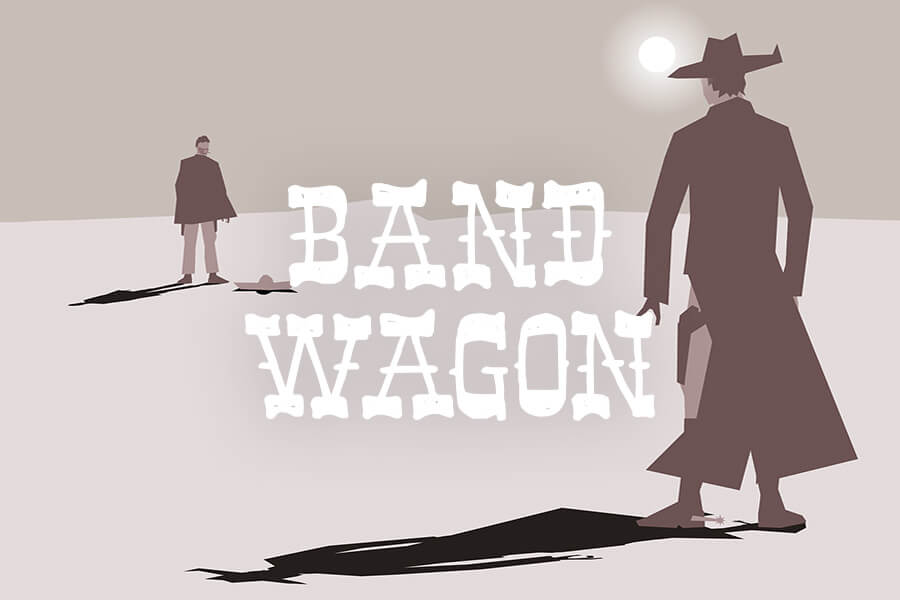 This is the demo, bare bones, version of Band Wagon. It is free for personal use ONLY.
Free Shadow Stripes Vintage Typeface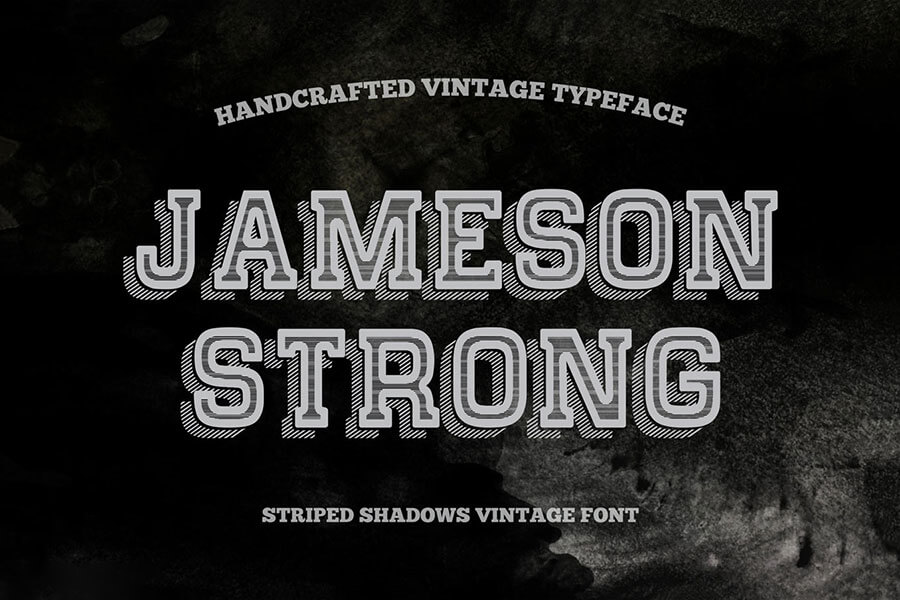 Try out the time-tested vintage western font, originated from good old postcard designs of previous centuries. Handcrafted with love to details and commitment to beloved typographic traditions.
Portage Adventurous Slab Font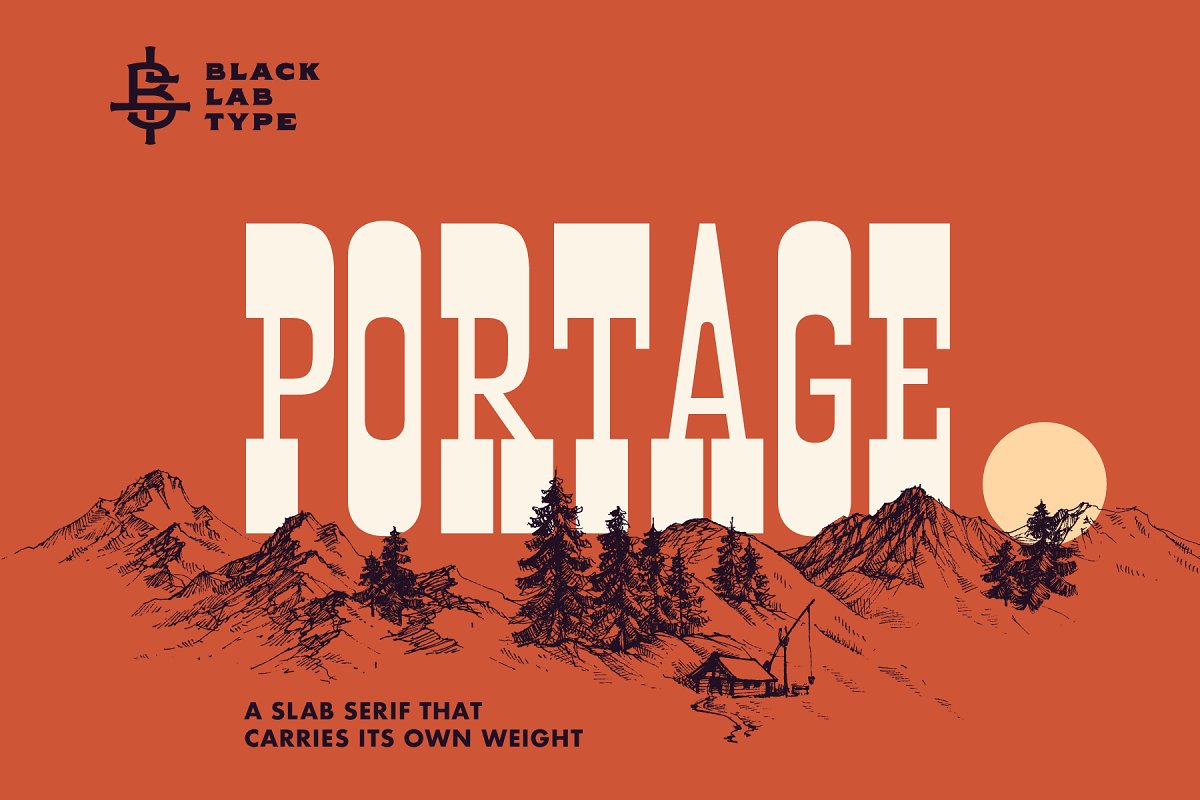 PORTAGE is a slab serif that carries its own weight. Adventurous and rugged, this typeface that evokes the wild country and makes headlines stand out.
Quick or Dead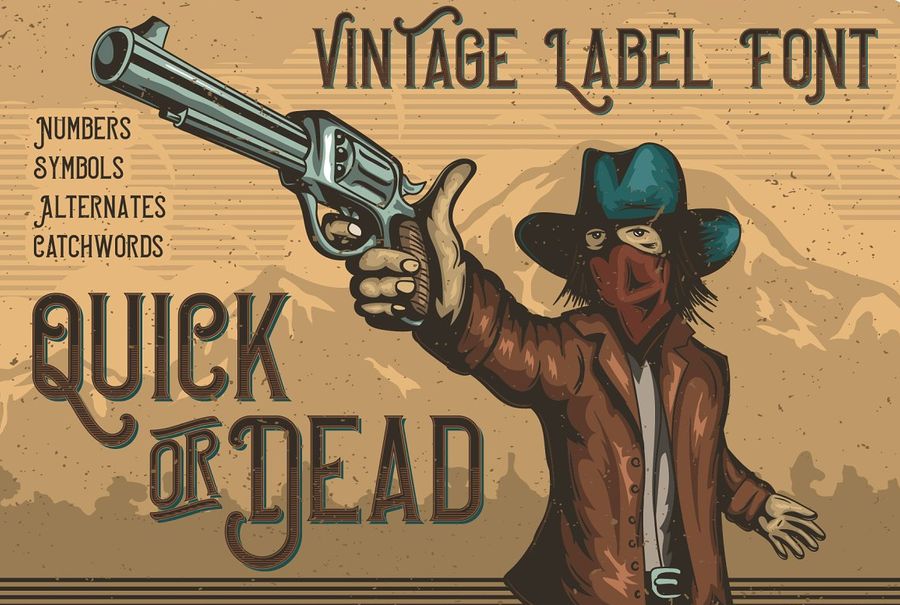 This font will good viewed on any retro design like poster, t-shirt, label, logo etc. In complect vector hand drawn cowboy with pistol, on poster and t-shirts designs.
Marshal Variable Typeface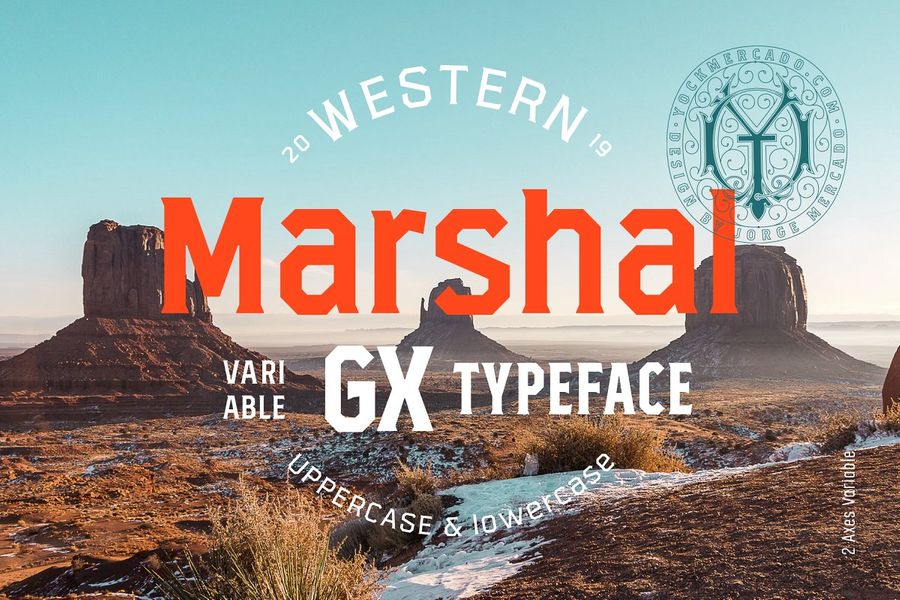 Marshal is a variable typeface designed by Jorge Mercado, inspired in classic american western movies, This font has been designed with 6 masters and 15 instances that result in 2 axes variable type family.
Gunslinger Western Typeface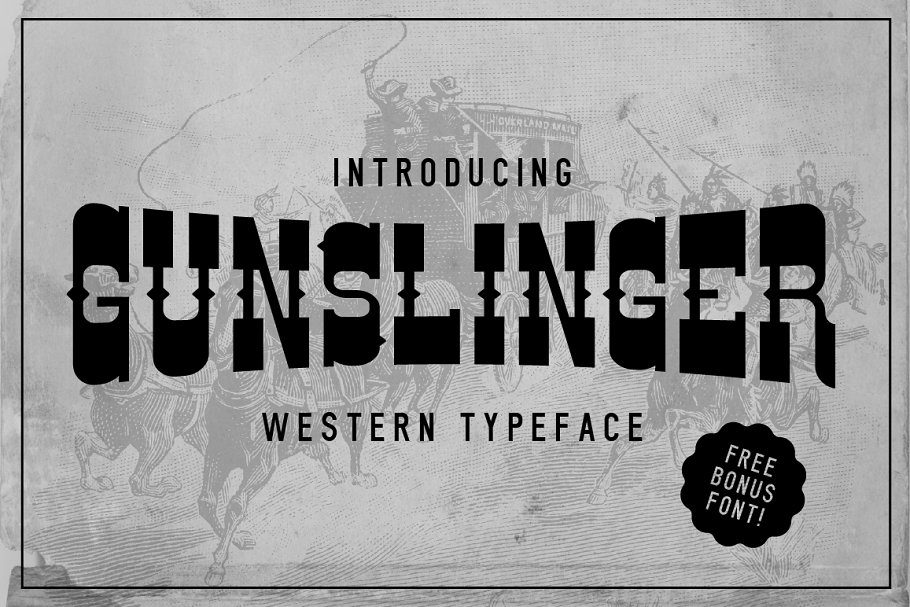 A western inspired eye-catching bold slab serif that comes in both Regular and Spur styles. Gunslinger's reverse-contrast style, invented in the early nineteenth century for attention-grabbing novelty display designs, makes it perfect for headlines, posters, and logos.
Dafodil & Extra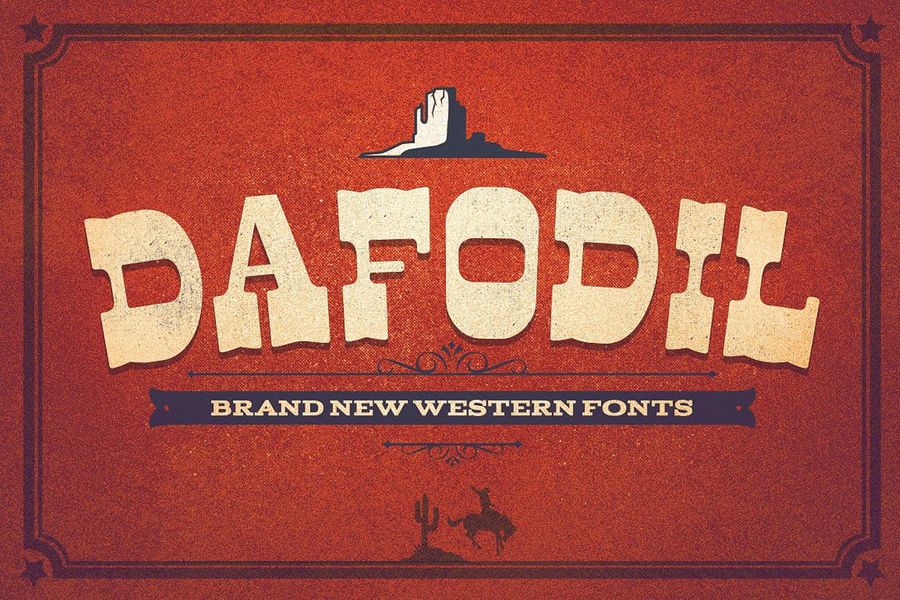 Inspired from cowboy style which according from the myth and realty are beginning from texas in year 1866. Inspired isn't are exactly copied at overall. but we are create how the elements of 'cowboy' style works in dafodil fonts. a strong, bold and gentle can describe this fonts in the first look.
Brigand Font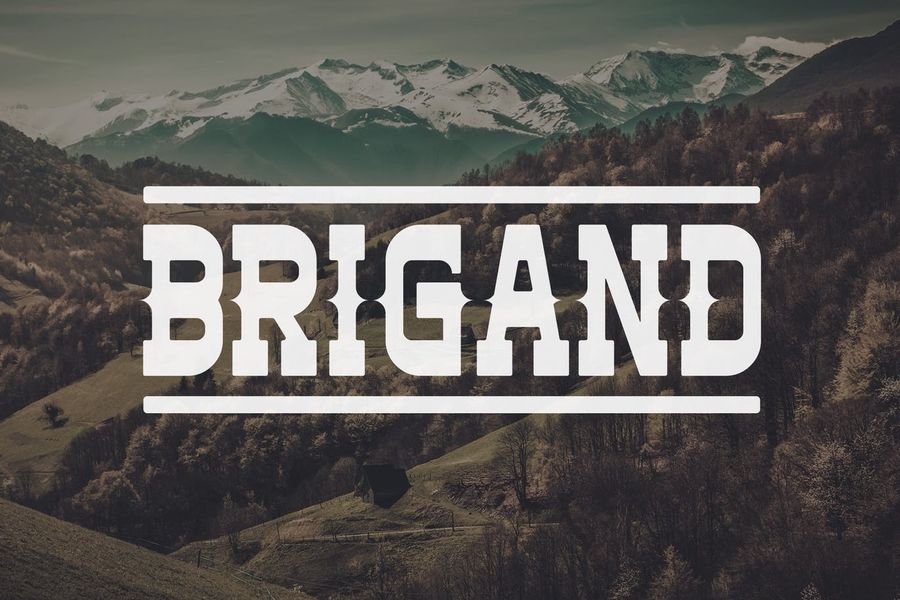 Brigand is a typeface inspired by Western films. It includes English uppercase letters, numbers and basic punctuation. The typeface comes in rough and regular styles.
Velasco Font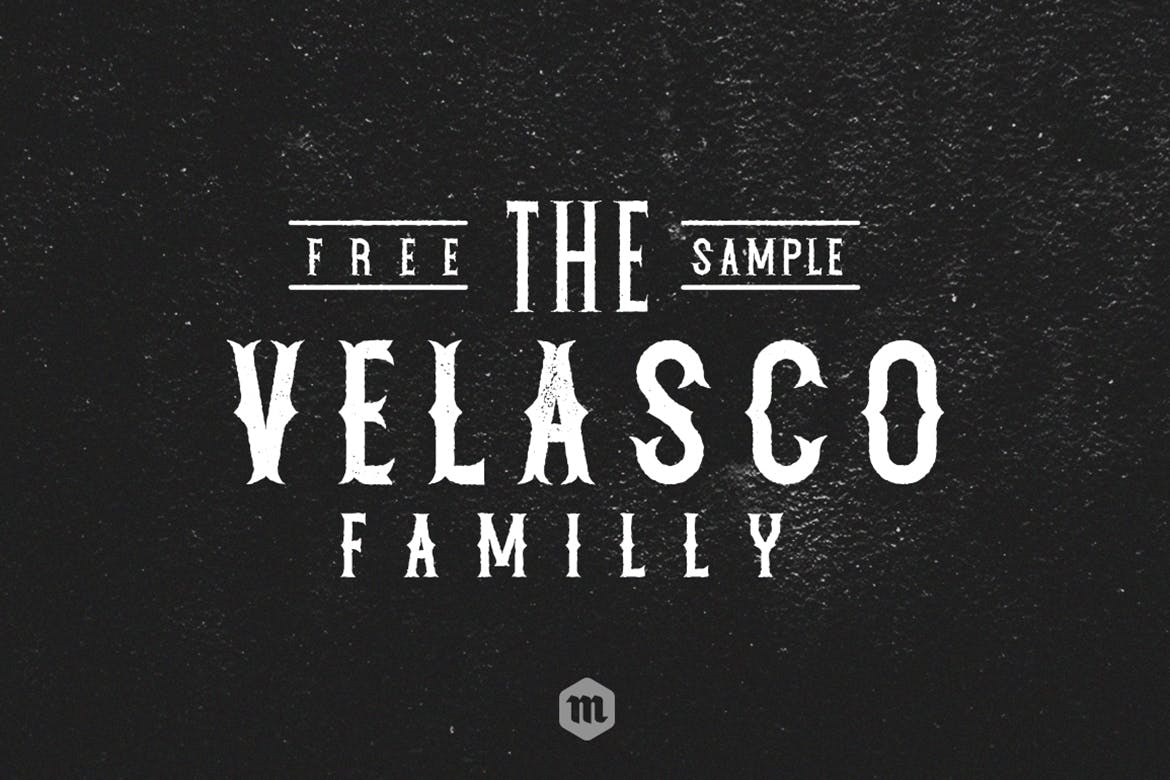 Velasco is a 3 font family with a mono weight and different decorations.
The Northwest – Modern Vintage Typeface Family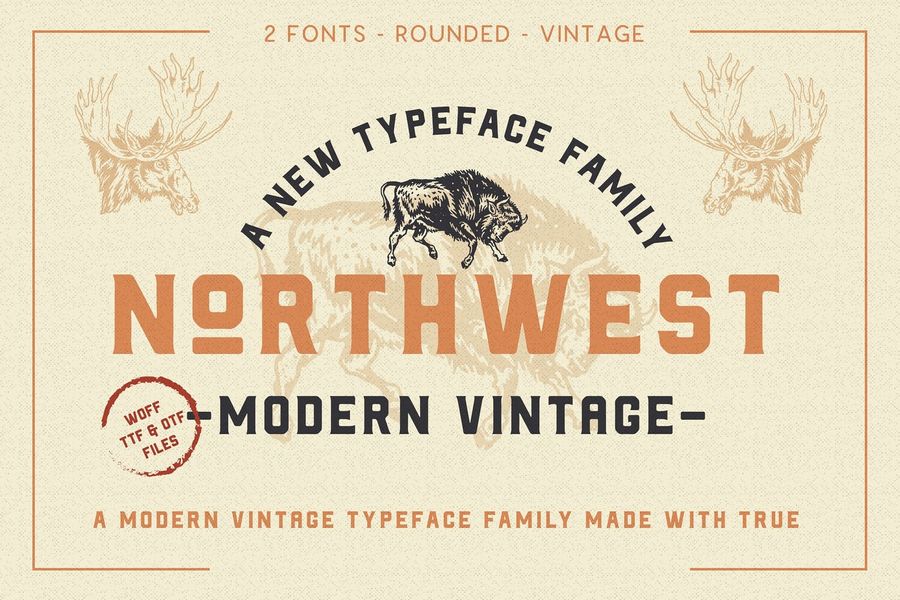 Northwest is a vintage sans serif family, Inspired by Vintage Wild west culture and combining with modern vintage touch. An All-Caps Sans Serif pairing with a Clean, Rounded & textured version of each. Choose between varying texture strength for your desired effect.
Troupe Font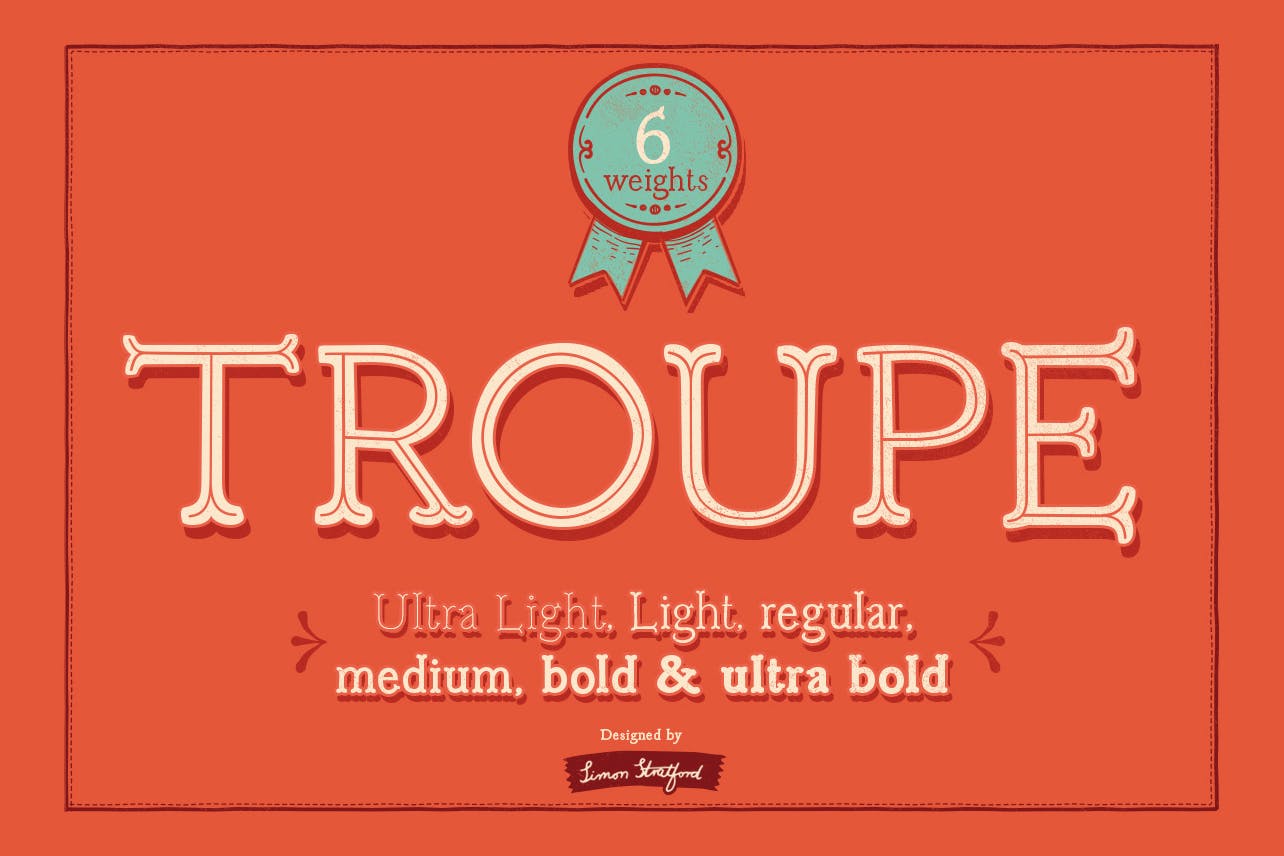 This is Troupe, a new handmade font inspired by hand-drawn lettering, doodles, old posters and other letterforms. The big surprise is that it's not a script typeface, who'd have thought it.
Trailhead – A Font for the West
This font is a direct result of that influence. It is hand drawn and created with love using authentic vintage references. I hope you enjoy using it as much as I do, and I hope it inspires a little mountain daydreaming.
Sunday Best Complete Family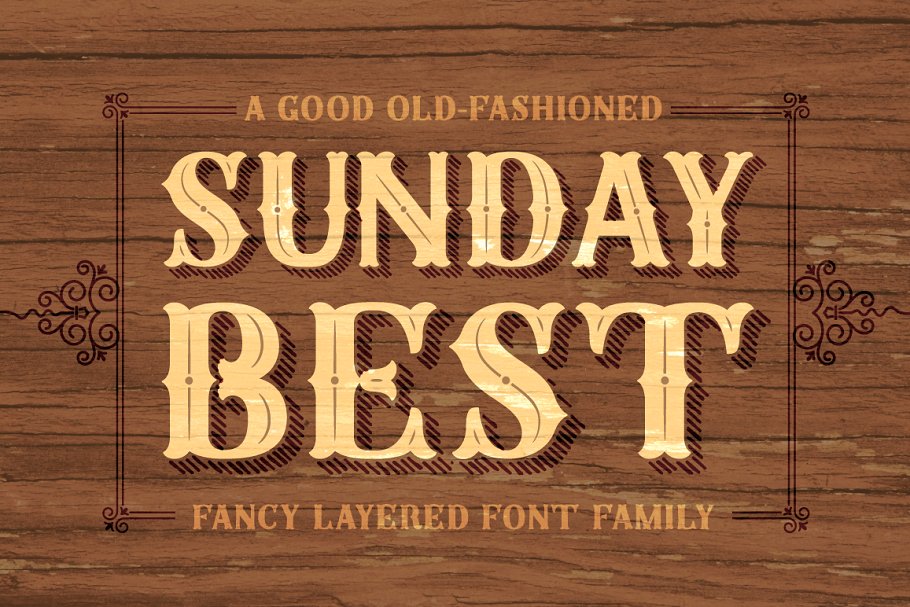 Sunday Best is old-fashioned, often elegant, but sometimes a little rustic. With all its layering options, it has a lot of personality. Most of all, Sunday Best likes to dress things up. It's the perfect family to call on for drop caps, display type, vintage headers, old-fashioned invitations, and much more.
West Hood – 6 Fonts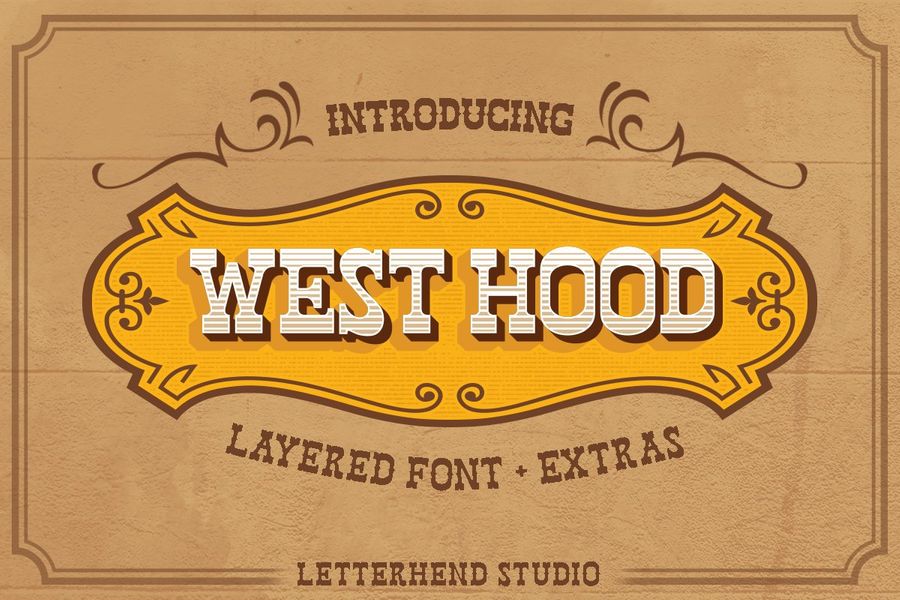 Introducing, West Hood! A Classic Wild West style font, ready to rock! This old fashioned font is really something since it has many styles. This item consist of 12 fonts in various styles which you can play around with it. Suitable for design needs with a touch of classic western.
Lumber Co.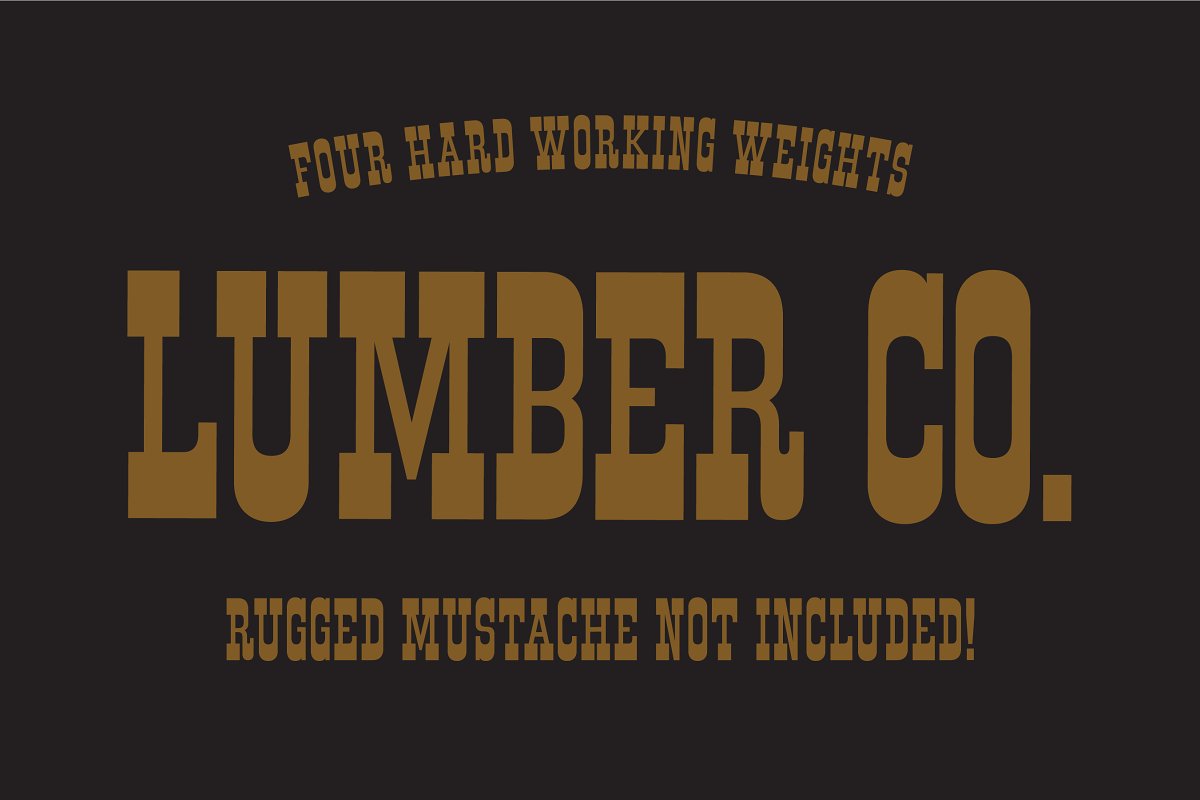 Lumber Co. is a fully featured font family made up of four weights that included upper and lowercase, numerals and a wide spectrum of accented characters (Eastern, Central and Western European).
Masterson Font Family
Introducing Masterson the strong slab serif that inspired from cowboy and western style. Masterson has three styles : Regular, Spurs and College that you can combine as a unite in your design project.