Procreate brushes are becoming more and more popular and trendy, so it's no secret that many designers and hobbyists choose to create with them. So, this time we have gathered an amazing collection of dot brushes for Procreate and this post can be your thing to choice the favorite brushes for your next constructive design project. We hope you enjoy this post and visit us agian for more creative finds.

You may also like:
Procreate Dots and Lines
There are 25 brushes in the set, plus 4 bonus base brushes to start off you artwork. Easy and ready to create your design.
Dots & Squares Procreate Brushes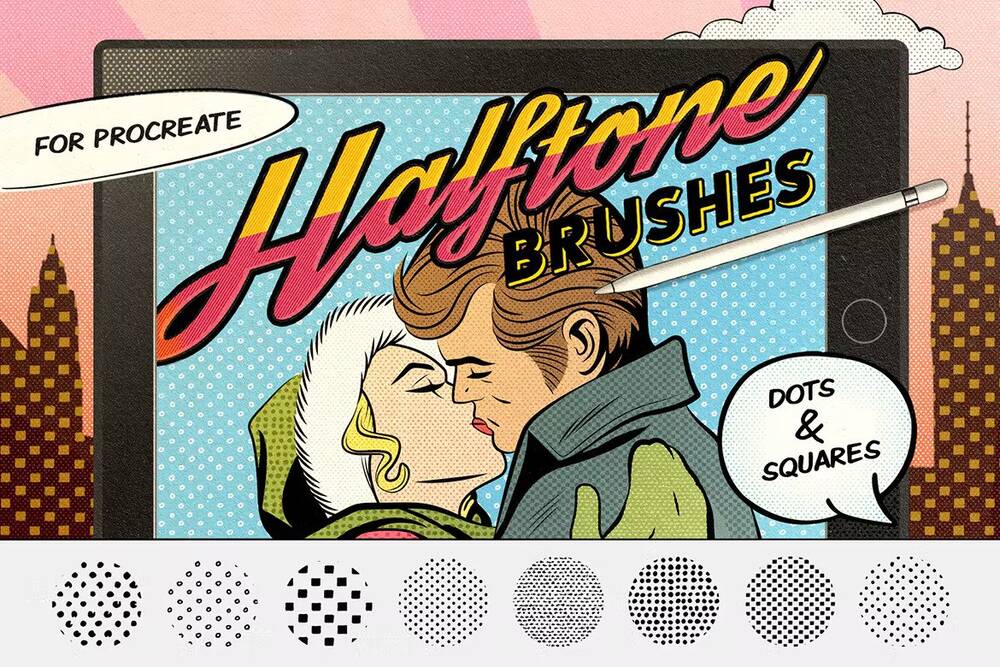 Dots & squares pattern brushes are the essential tools for your comic book illustrations. Even the black and white versions would look awesome made with this brush set.
Procreate Neon Brushes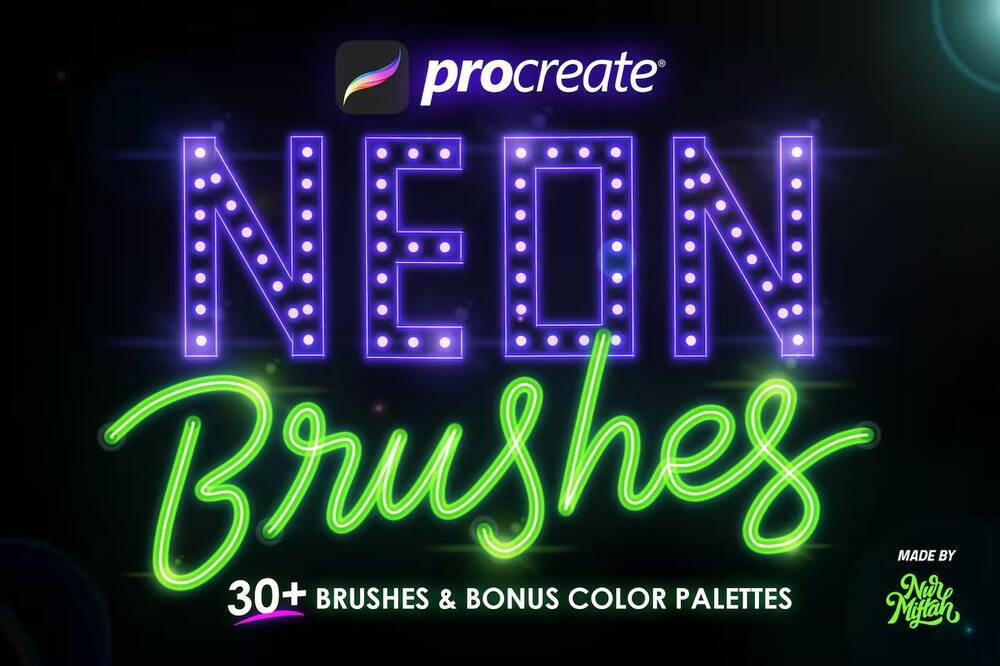 Neon dot brushes are easy to work, whether for beginners or professionals and can be used for digital painting, lettering, photo editing and many more.
Dots Obsession Procreate Brushes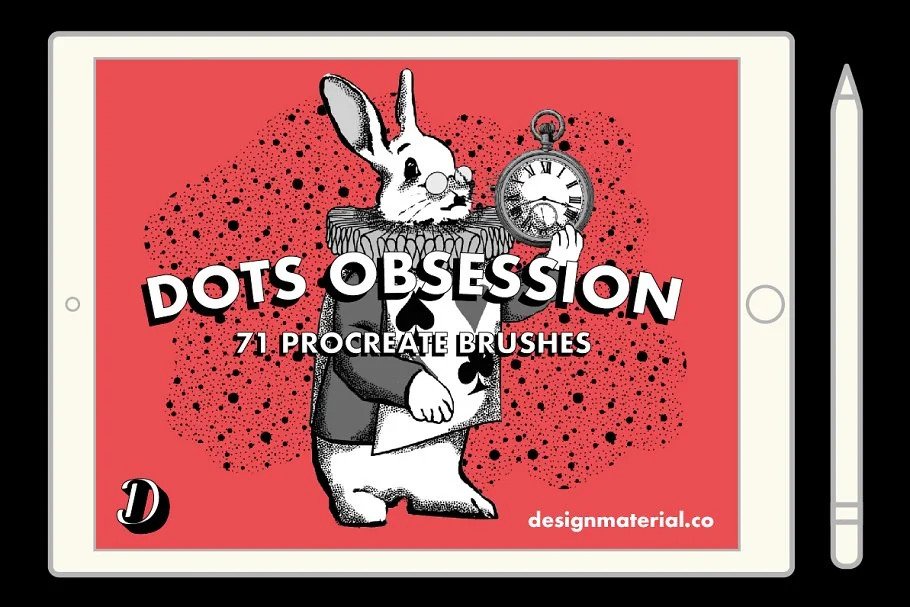 These 71 Procreate brushes lets you create beautiful dots in seconds. Every dot was uniquely designed to give you the finest yet time-saving touch.
Procreate Brushes – Dots Everywhere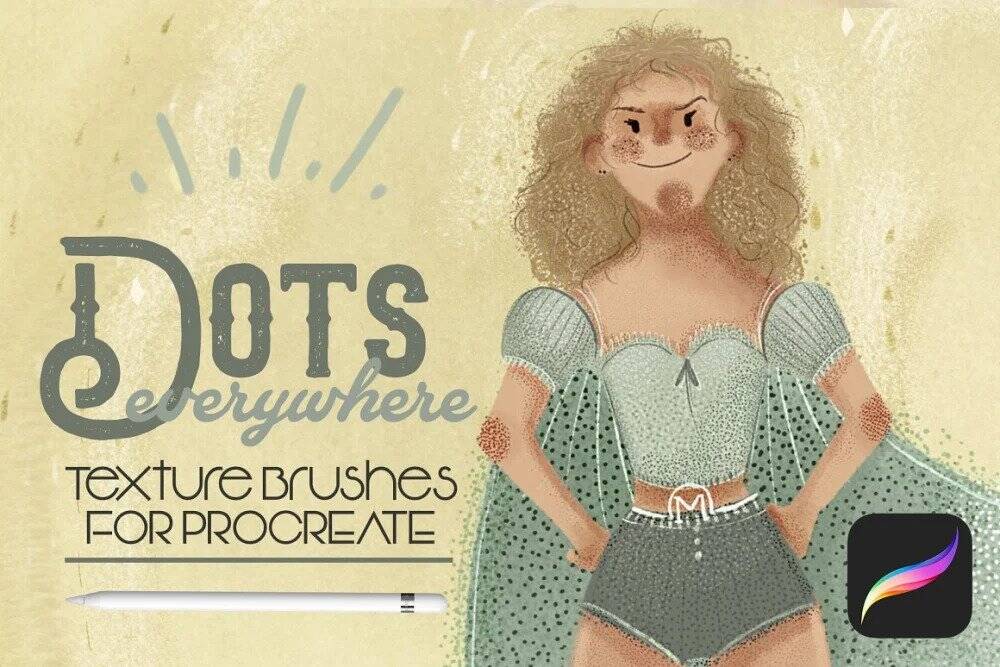 Make it fast, easy and fun with these dot brushes that will solve the task of detailing each point.
Fine Line Brushes & Patterns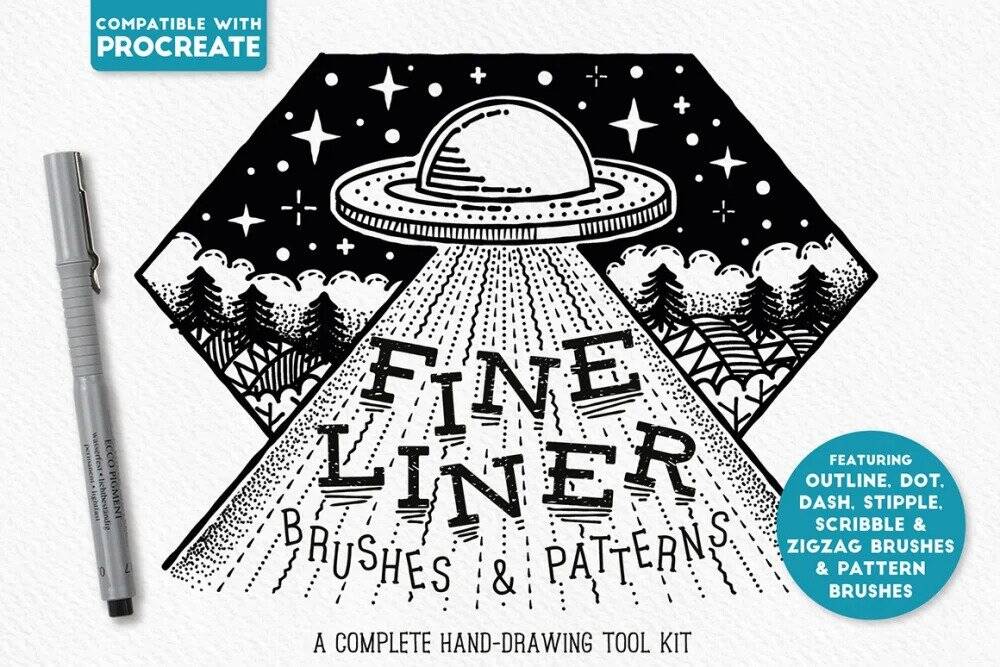 Create authentic-looking hand-drawn, fine liner with dots art easily in Procreate.
SkeleTones Procreate Brushes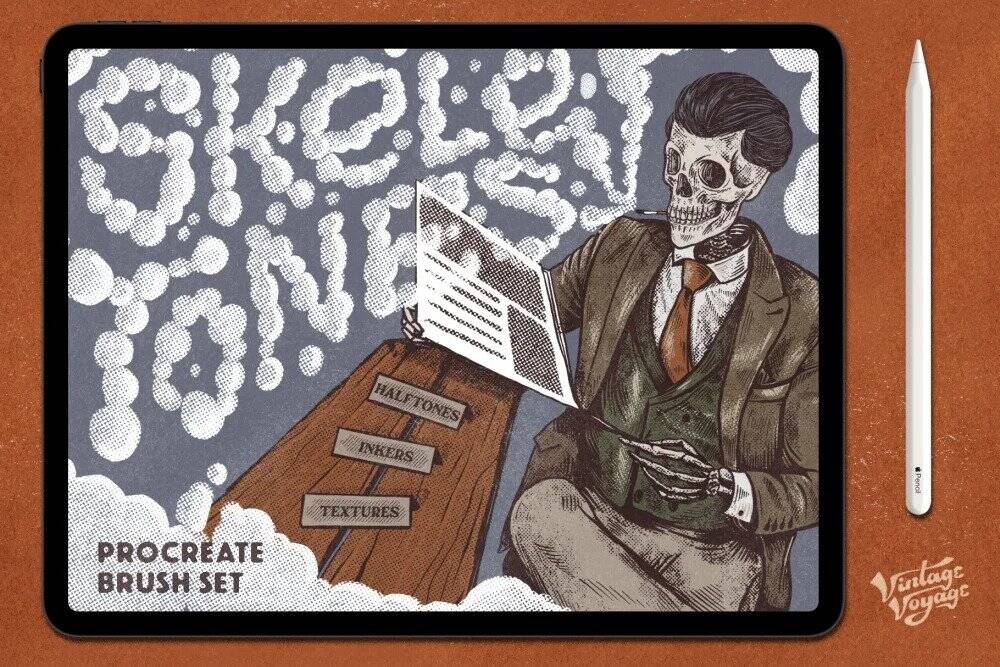 Nothing fancy, just 10 essentials for drawing with ink. Detail, contour and fill brushes, crisp and smooth, variable thickness and monoline inkers.
Lighthouse Liner Procreate Brushes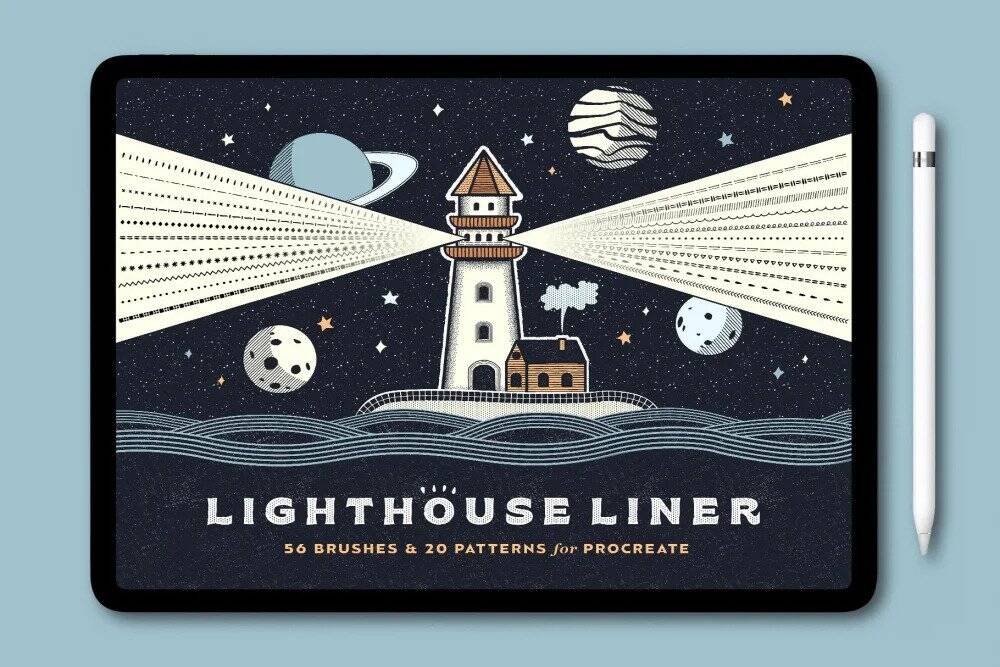 You can transfer all doodles and sketches to your iPad: the same 56 brushes divided into different styles are here to pull out the ideas from your mind to an empty artboard.
Free Polka Dot Paper Brushes for Procreate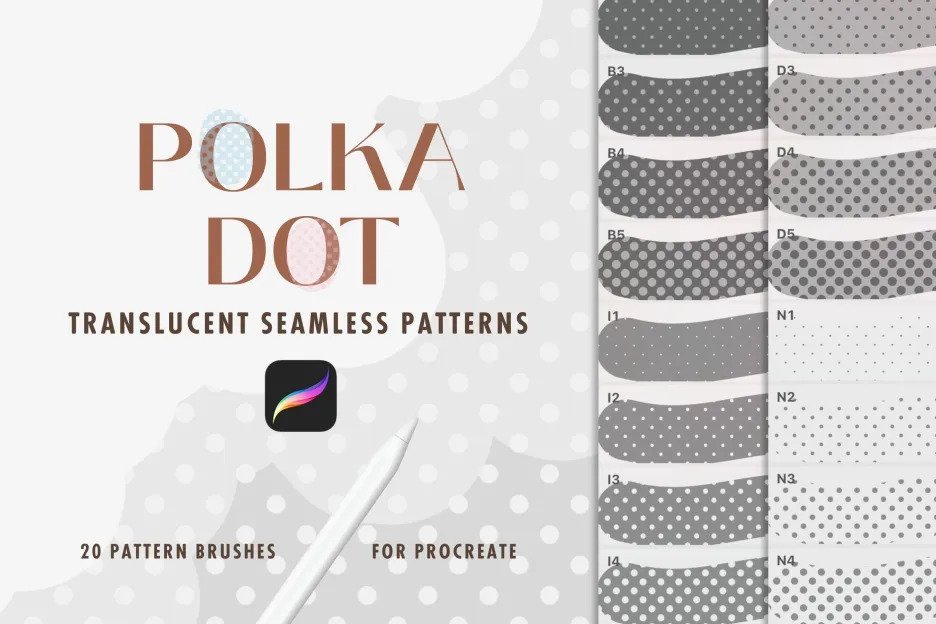 This is a straightforward halftone brush collection with no extra texture, but it can also be used to express patterns on clothes, shadows, etc.
12 Free Seamless Halftone Procreate Brushes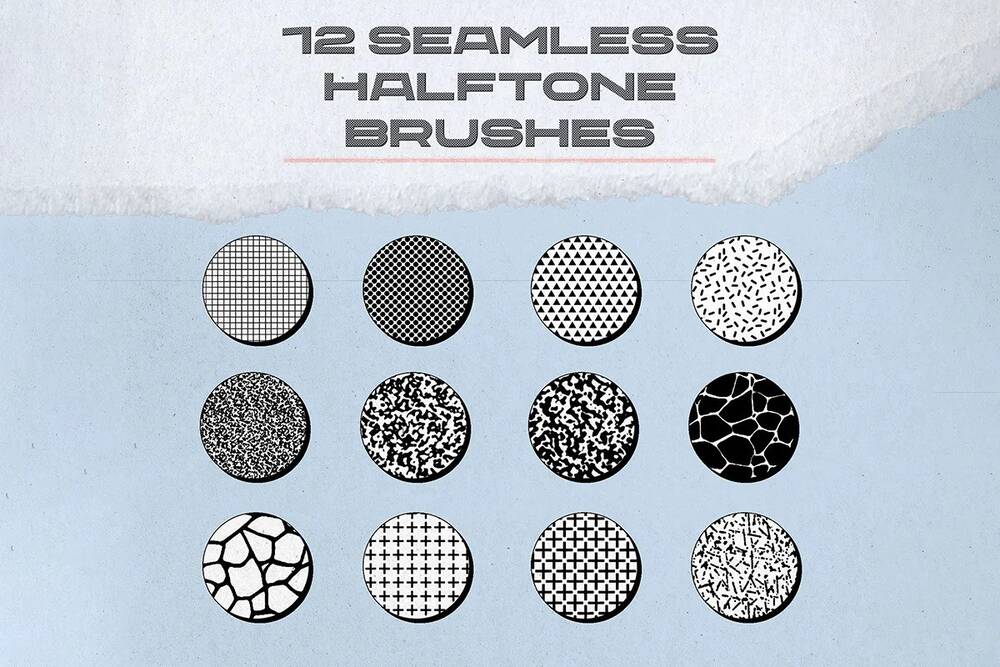 This free Procreate brushes bundle includes 13 brushes, with 11 unique textures.
Free Comics Grunge Procreate Brushes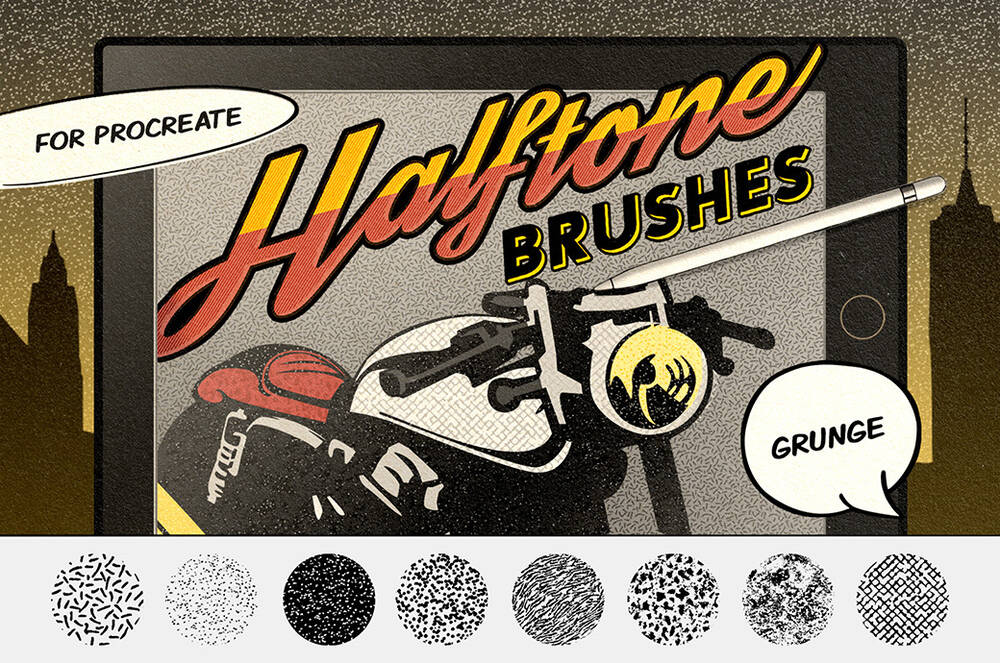 These 12 grunge brushes for iPad come with 4 worn paper textures with grunge texture you can use to keep up with the vintage comic book style
Free Dotted Brush for Procreate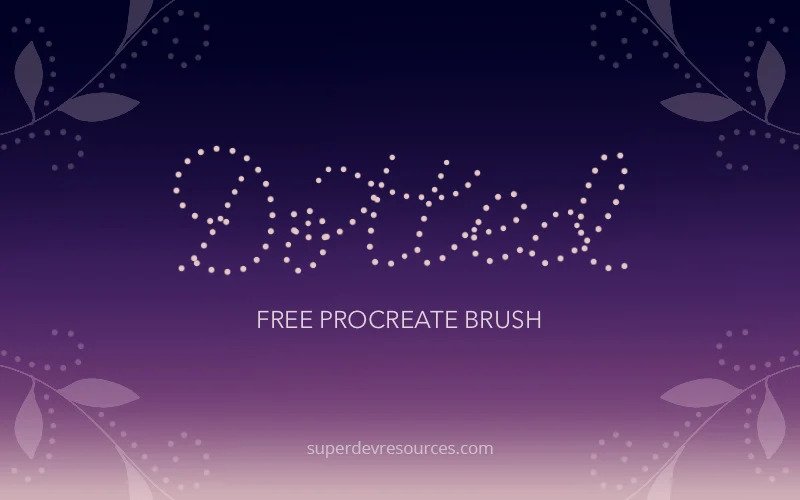 With this cool free dotted Procreate brush you can create amazing arts and typography. Easily to use with an iPad.