Colors are very important in our lives and can even influence people's behavior in many cases. There are simply good and bad washes in the color gamut, and when you need to combine two or more colors, the combination should be just ideal or completely inappropriate.
So, this time we will look at the worst color combinations that really wouldn't suit your design, but we can still often see such color misunderstandings on the Internet or in real life.

There are tons of articles and guides on color theory and its importance to every designer. Just to turn your designs into works of art, you have to learn to get rid of unwanted colors that can spoil the essence of the whole design. We must perceive and pay attention to the very best combinations of colors which will be acceptable to every eye, and harsh, disorderly, dark, too bright combinations must be rejected.
The Color Basics
As we've all been through the early stages of school life, we've experienced color theory at some point.
The three main colors are red, green and blue. These colors are the basis of all images that capture your attention. In these primary colors, a mixture of two colors creates a secondary color, such as yellow.
Finally, with the two secondary colors we enter the tertiary color sector. Alternatively, this can also be achieved by mixing the colors of the primary and secondary sectors.
Color Harmony
Color harmony is when colors are placed together and are pleasing to the eye. It engages the viewer and creates an internal sense of order, a balance in the visual experience. When something is not harmonious, it is either boring or chaotic. When something looks boring or chaotic, you won't hold your audience's attention.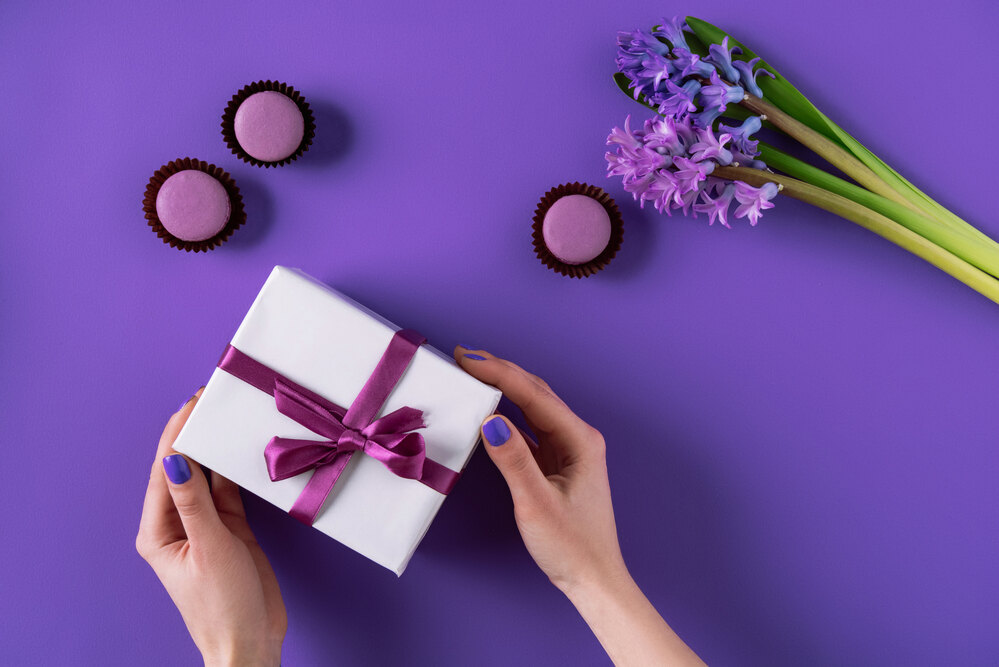 Improve Design Accessibility
Paying attention to the accessibility of the design in terms of color combinations will give you many advantages. You can still create a great looking design with a great color palette, but you can also appeal to the many visually impaired people who can now access most of the features in your design. Here are some more reasons why you might choose accessibility for your creative design:
This gives you an edge over your business competitors. If your design isn't colorblind and your competition isn't, you can win the battle and get more repeat traffic from people in that category.
Inaccessible designs can run into legal problems because they don't provide equal opportunities for people with visual (and other) disabilities.
The ethical aspect is also important. People with visual impairments simply cannot fully use inaccessible designs. It's frustrating and really hurts the UX.
Creating an absolutely 100% color combination is simply impossible, because we are human and sometimes we can underestimate everything. However, we can reach almost perfection, so some do better and others worse, but you have to try. This is where we get to the worst color combinations and they are:
1. Red and Blue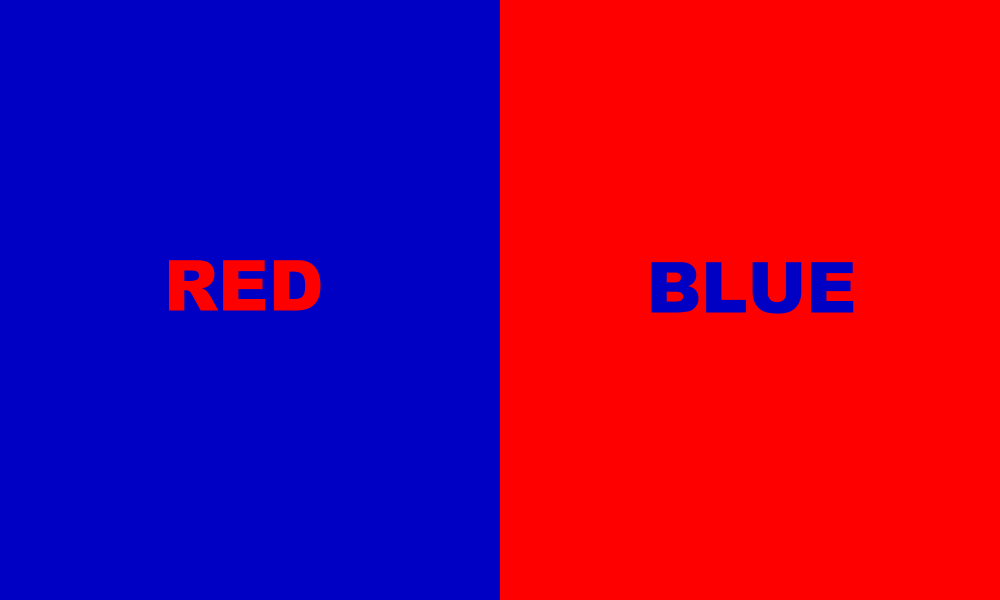 It's an annoying and eye-popping combination of two colors, so why I chose to post it first is because neither design is good using them. And many designers know this and try to avoid the collision of these colors in their designs, but sometimes it is unavoidable. Although adding a one kind of other color such as white between these two can turn out to be a good option, but here everyone plays by their own rules. So it is better to avoid them.
2. Neon and Neon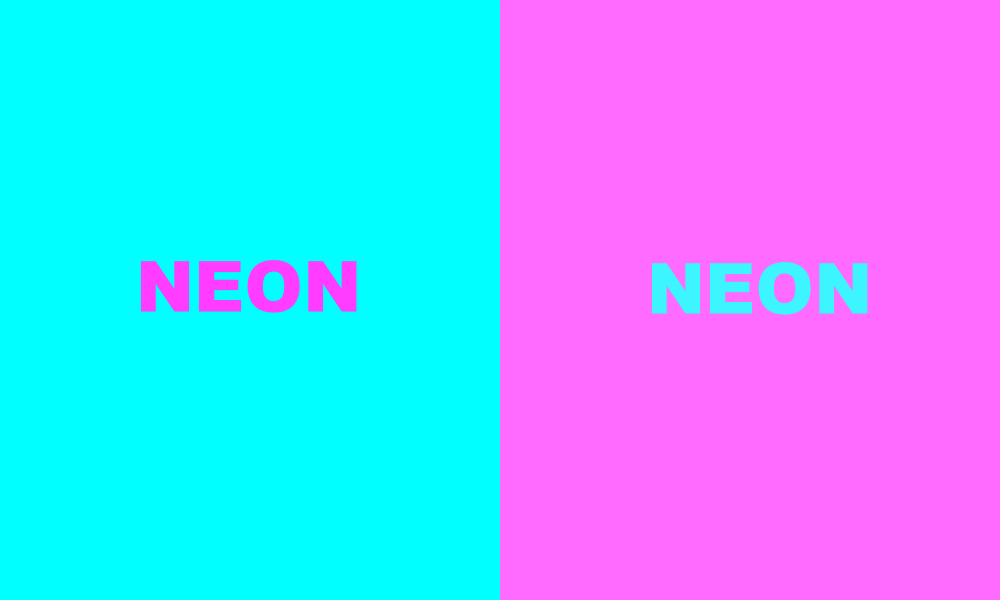 This is an option that crosses all the red lines and may not be acceptable to many people, so if you underestimate their usefulness, you may regret it a lot. That brightness is the worst thing, which is very tiring for the eyes and it is better to try not to use these colors.
Neon Signs has long been a staple of the nightlife world, adding an element of appeal and excitement to any venue. Whether it's a bold, ornate sign displaying an exclusive name or a neon creation that captures the essence of a venue's unique concept, custom neon signs have the power to make a lasting impression. Its bright colors and striking design not only attract attention, but also create a sense of anticipation and energy.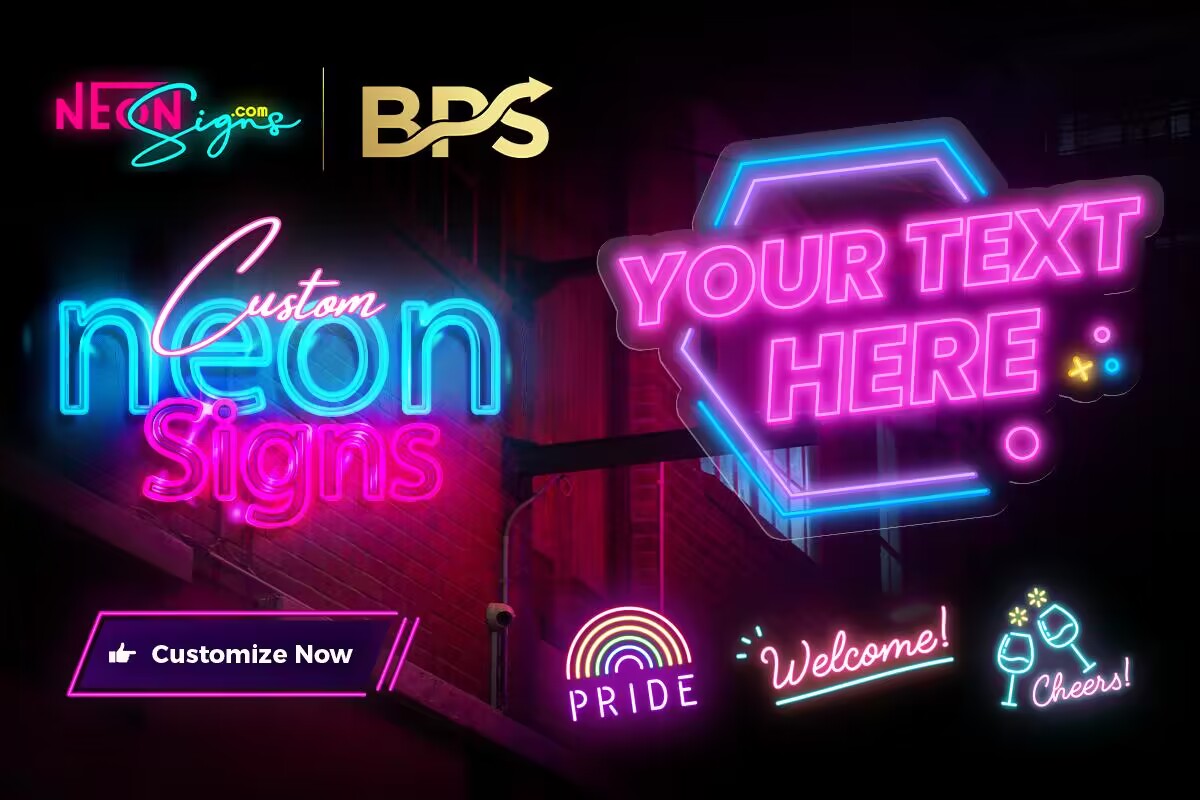 3. Dark and Dark This is one of the most aging color combinations that just doesn't deserve to be used in a variety of designs. They are undoubtedly frustrating and will certainly not please your customers. It's a combination that might work well in designs depicting depression, without any positivity.
4. Asparagus Green and Burning Sand
I don't know about you, but I find this combination so controversial, it's soft colors, but at the same time, it's frustrating and negative. When you put one with the other, it is an absolute misunderstanding. Maybe it would be possible to use this range of colors separately as a whole, but not together.
5. Vibrating Colors

The combinations of these wonderful colors are also very contrasting and when two or more contrasting color combinations meet, real chaos and discontent prevails. Pay attention to these colors, they are angry with each other and you just want to cancel everything. it's a war between colors.
6. Blue and Purple
If you want to spoil your carefully crafted design, try mixing these colors. You will see what you didn't want to see. This color combination falls out of context and is a real negative for the design.
7. Worst Color Palette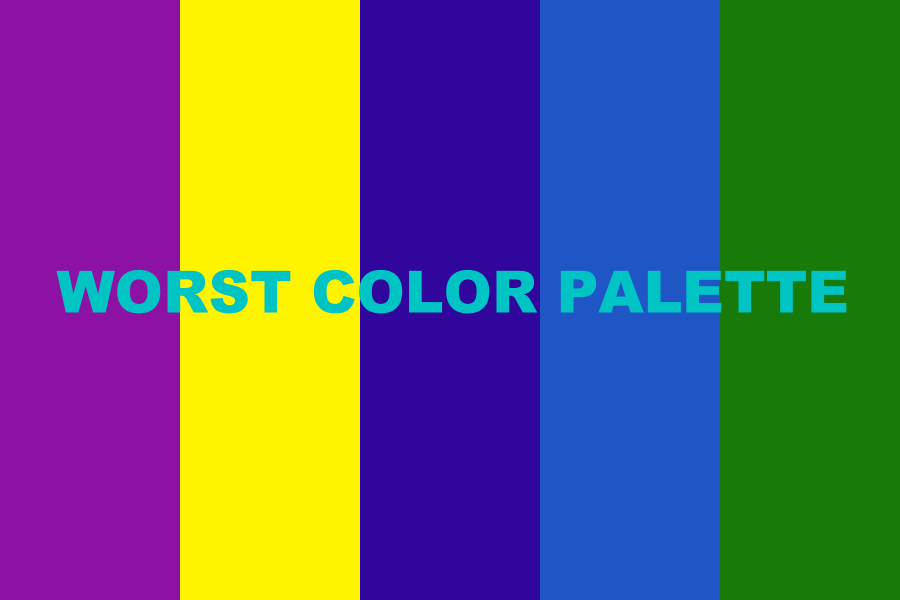 Cold and unpleasant color combination in all respects. This color play is suspicious and can be very damaging to your designs. Yes, we want something bright and cozy, but these colors do not inspire admiration, so if you want to turn your design and get a negative response, then use them, but with a grain of salt.
8. Brown and Orange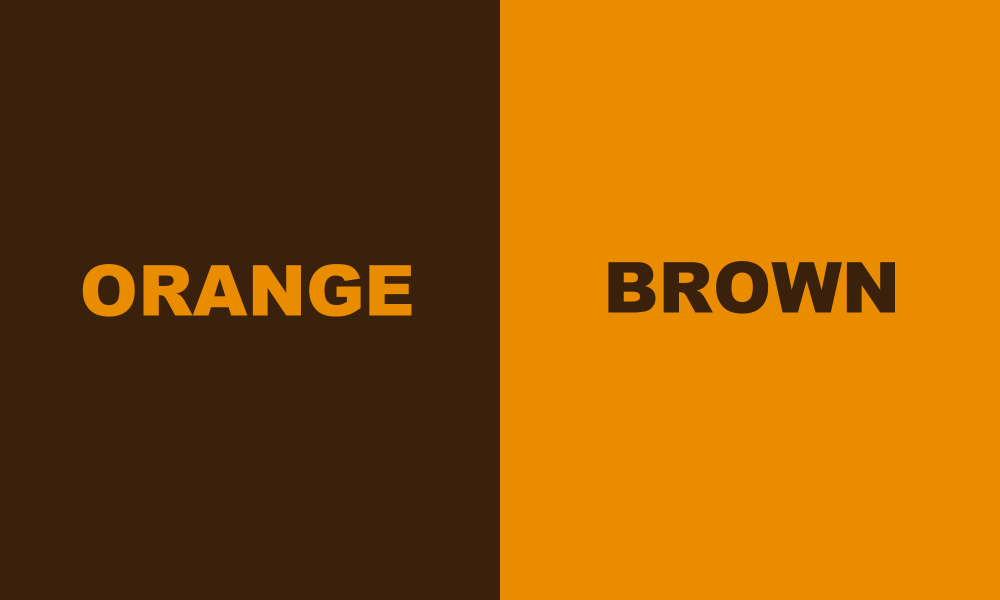 It's not the worst color combination, but it doesn't work in design for a number of reasons, such as the fact that it exudes darkness, uncertainty, and may resonate negatively with your customers. The text in such colors is unsuitable for reading and direct attention to important parts of your design.
9. Black and Navy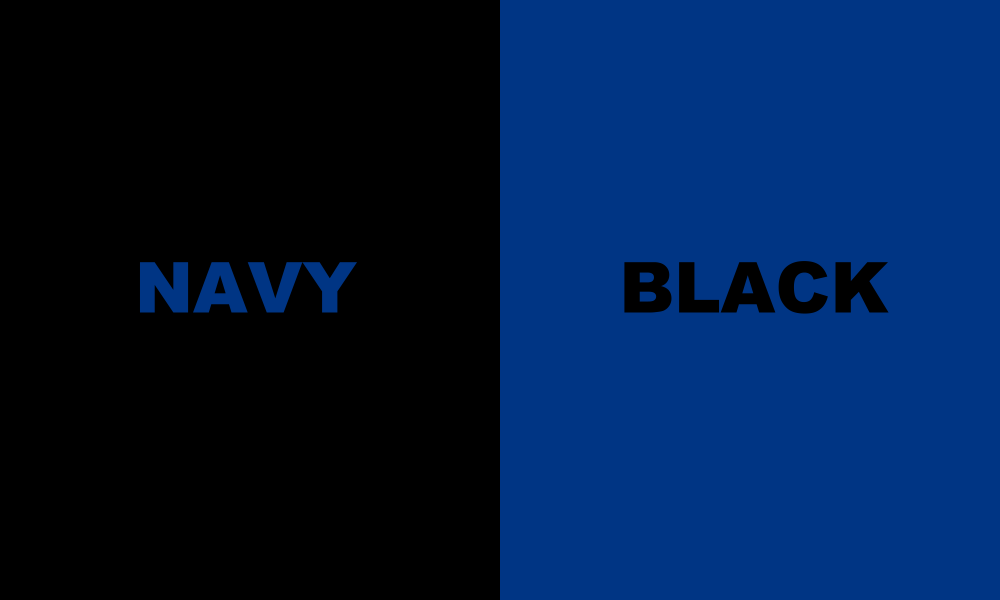 Many designers avoid this color combination because there is no point of visual interest to direct the viewer's attention to a specific part of the design. Brutally dark colors have a negative effect on the well-being of the design, as they are associated with death, depression, etc.
10. Red and Purple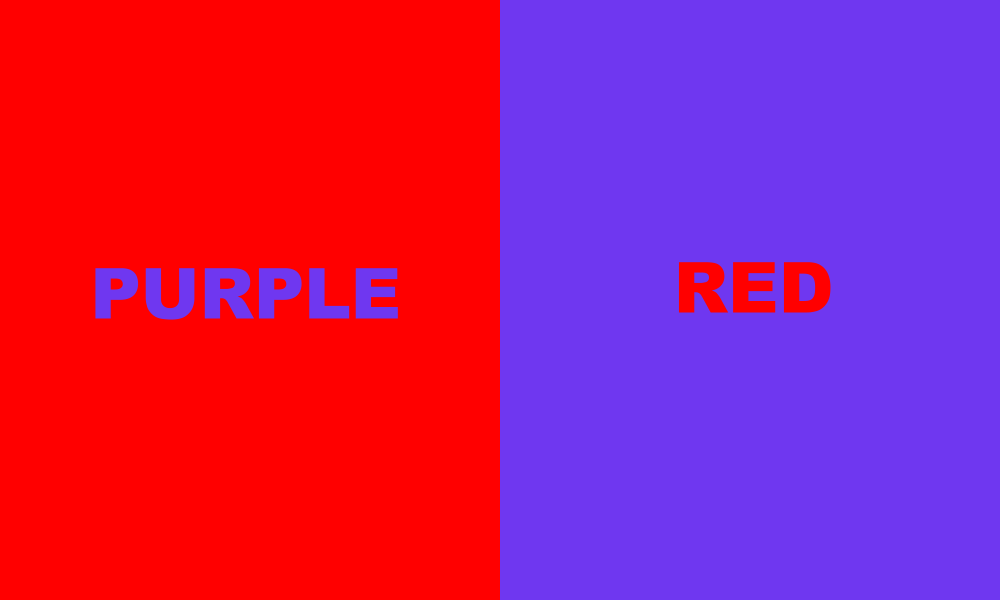 Two extravagant colors are simply impossible to look at, but they combine with each other so boldly in situations that it even becomes bad. The colors are beautiful on their own and match wonderfully with many others, but together they look horrible, people say. Draw conclusions.
11. Yellow and Purple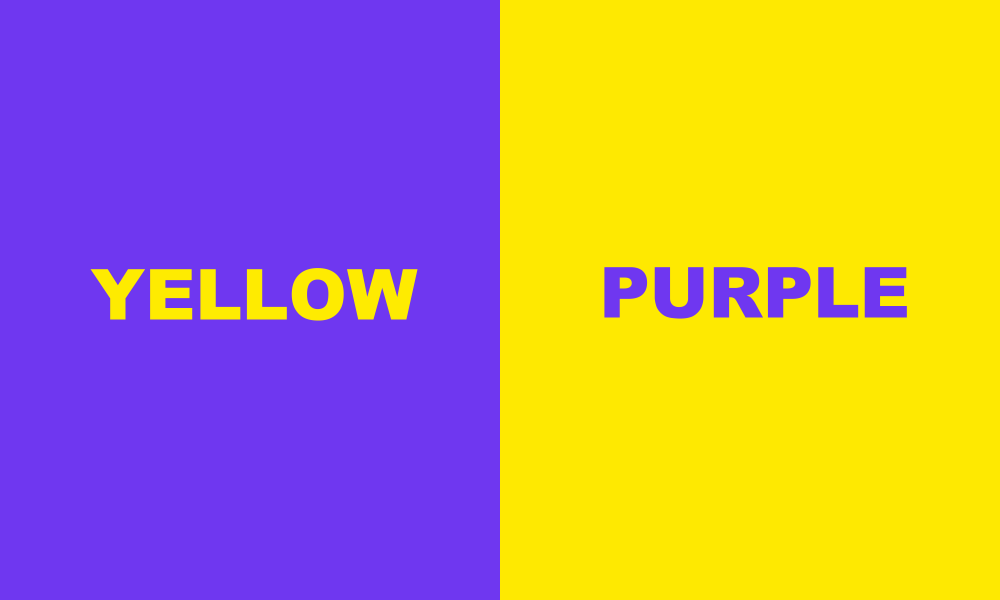 They are also bright and beautiful colors that when mixed together, compliment each other. And it is not surprising that this happens, because it is the color of different mentality, very cold and very warm. just as warm and cold currents in water cannot become a single current, so these two can only exist separately.
12. Green and Red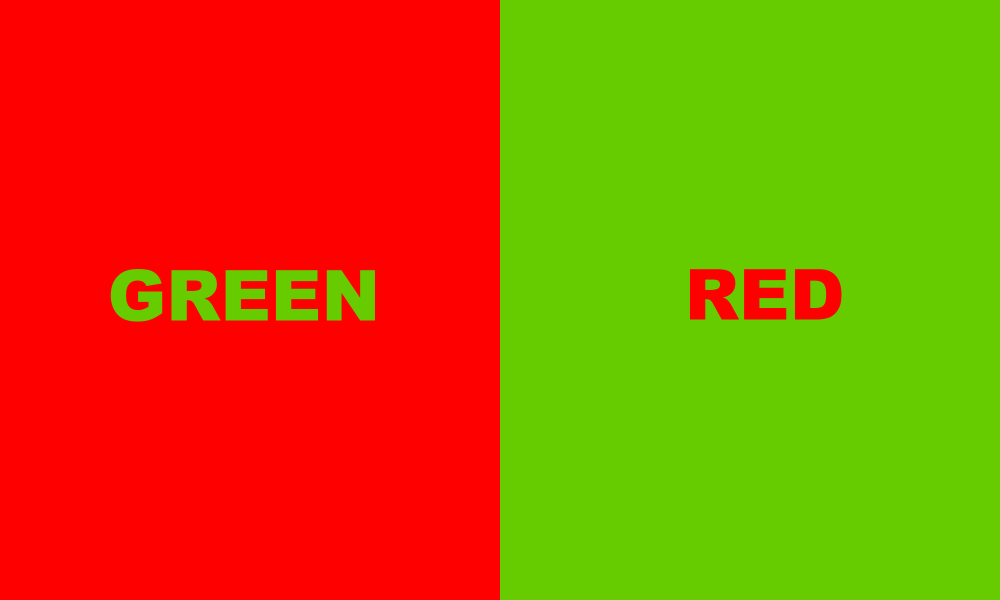 This combination is a popular holiday choice, another candidate for tired eyes. The text almost vibrates when you look at them. Your eyes have to work too hard to understand what they see. And for those who are red-blind or impaired, the contrast is not significant enough to make the text clearly visible.
Conclusion
This is not all we wanted to show, there are even more worst color combinations, but we think we have shown at least a small part of the bad color world and you could notice them. Come back next time to see what works and what doesn't.
Image credit: depositphotos.com
Published by
decolore
Thanks for being a part of this beautiful blog. Hours spent to create this web space to our visitors as much useful as we can. We're living with a pace of life and build beneficial collections related to graphic and web design. Here we come up with premium and free collections like mockups, backgrounds, fonts, wordpress themes, branding, inspiration, tutorials and informative articles for professional designers and beginners. Go ahead and let's be a partners! View all posts by decolore