Learn Color Theory: Complete Resources at Your Fingertips
Colors are a phenomenon of our lives. We dedicate them, admire the splendor of nature, they bring a lot of beauty and joy to our lives.
In graphic design, we don't imagine it flimsy, so that splendor has many amazing qualities, but doing beauty with colors needs to be learned, so these discoveries of ours will allow you to understand colors and learn their theory.

This huge collection from many websites will allow you to learn a color theory in detail, how to combine them with each other and what special colors are suitable for different designs.
Colorfulness is not a simple thing, it takes a lot of time to learn about it, so if you think I know colors and then I am literate, I have to disappoint you. You need to strengthen your knowledge, follow the latest trends, what is relevant today, new discoveries may appear tomorrow. In addition, you have to create more than one design to master them. So I invite you to visit sites where you might even learn about color theory and properties very easily.
This article includes color theory tutorials,  infographics, tools and more.
---
Table of Contents:
---
Tutorials and Articles
Color Theory Basics for Non-Designers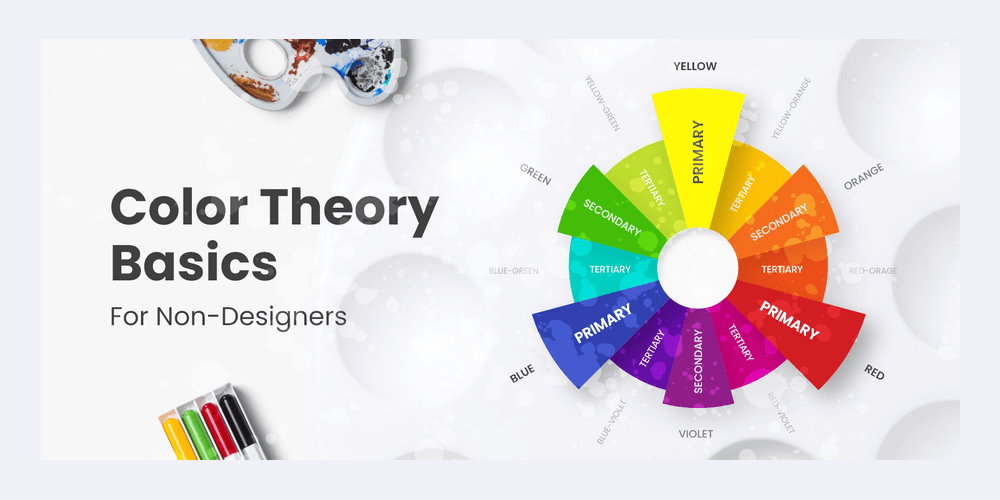 In this article, you will learn everything about colors from their properties, through how they combine, and how they can influence your audience to take the desired actions.
View Source
Color Theory for Designers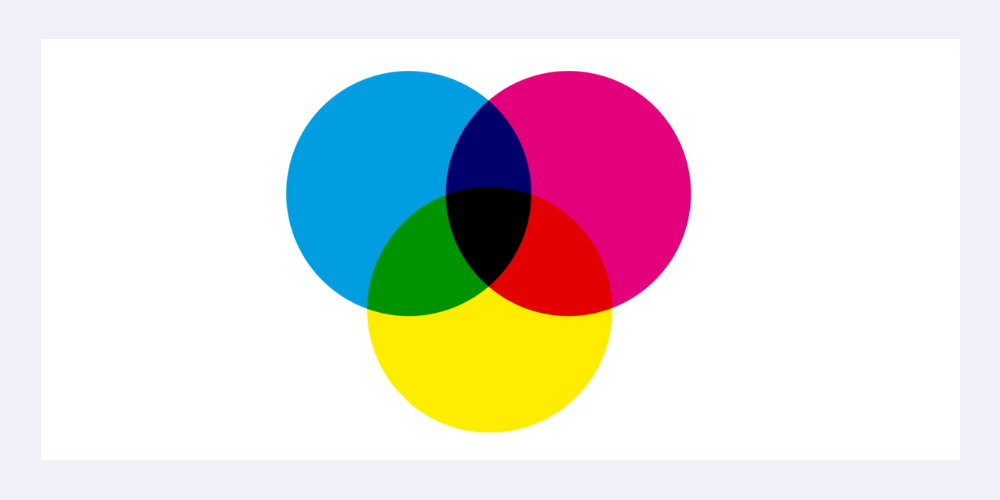 A practically infinite palette to work with when it comes to color. Find out how to do it right, by understanding color theory.
View Source
The Fundamentals of Understanding Color Theory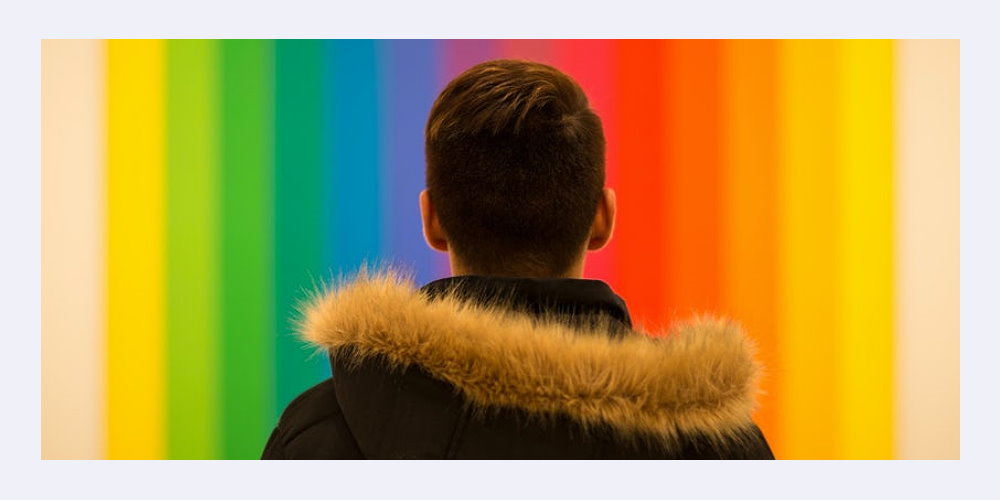 This website explaining how humans perceive color and the visual effects of how colors mix, match or contrast with each other.
View Source
Learn the Basics of Color Theory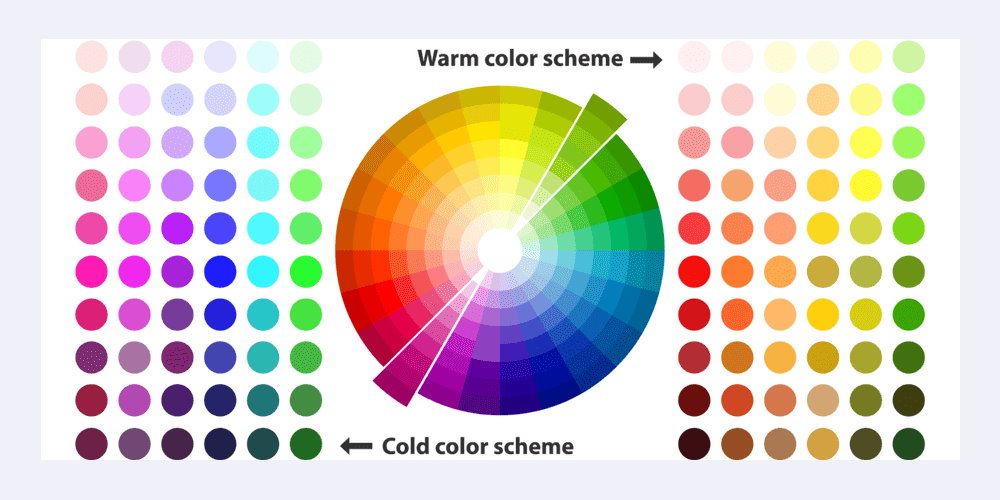 Colors and their combinations come up in life quite often and knowing these basics will serve you in picking a scheme that looks good to you as well as everyone else.
View Source
Color Theory for Web Designers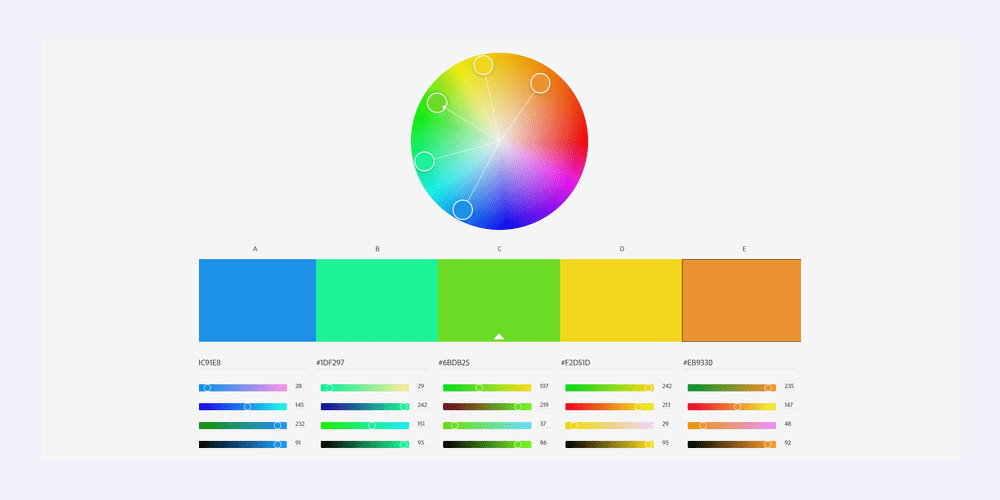 Learn the importance of color in web design and how to choose a pleasing color scheme.
View Source
How to Master Colour Theory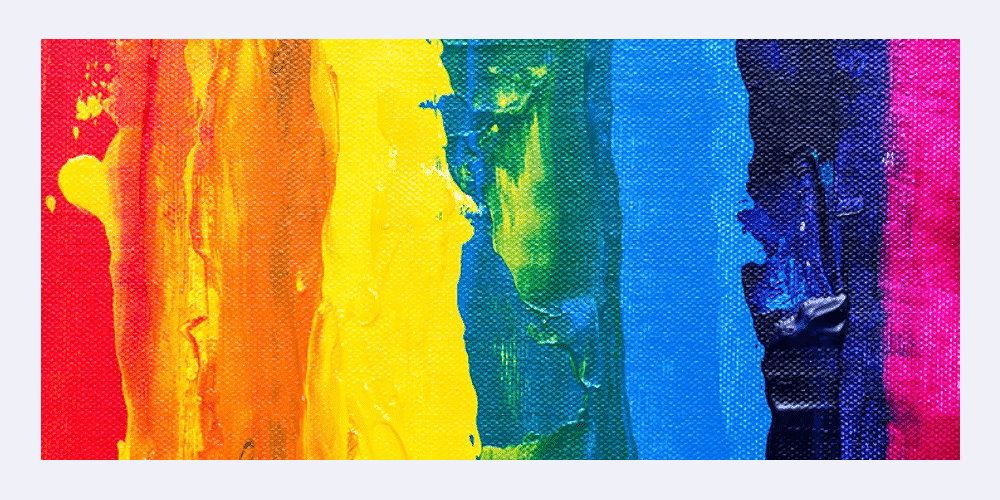 Everything you need to know about colour theory, from concepts to terminology.
View Source
A Web Designer's Guide to Color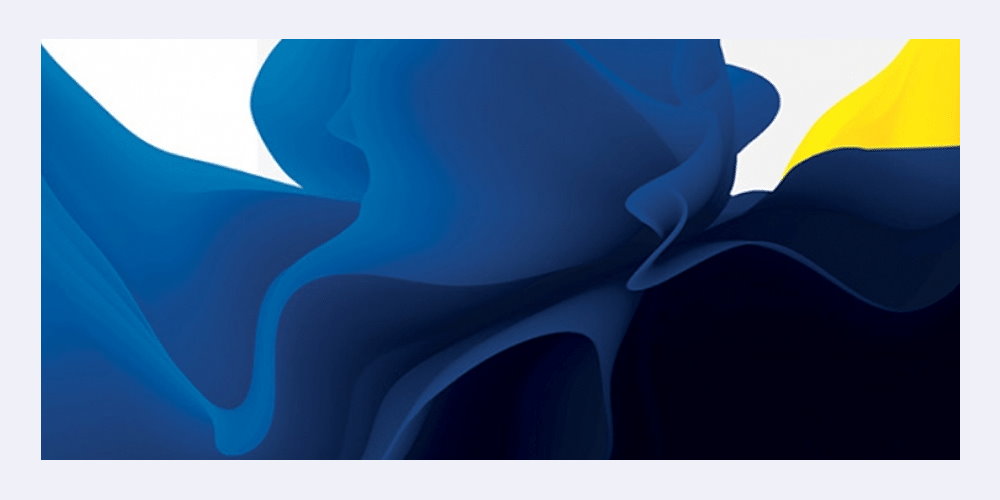 The guide in there will lead you on a journey of discovery through color, and what it means for your web design efforts.
View Source
The Ultimate Color Combinations Cheat Sheet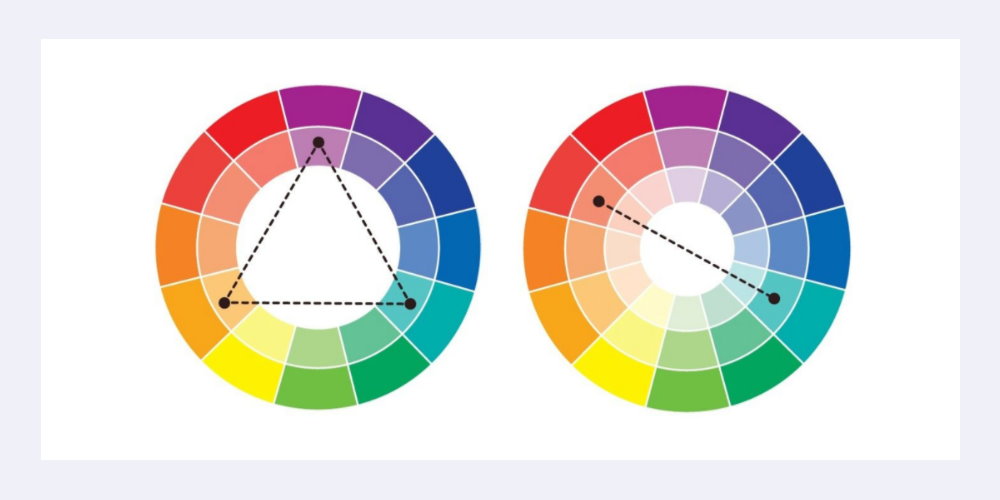 Finding a correct color combination is one of the most important steps in designing a stylish and holistic look. This is why this site offer you this cheat sheet, that you'll always hit the bullseye when choosing clothes and interior decor.
View Source
Color Theory for Motion Design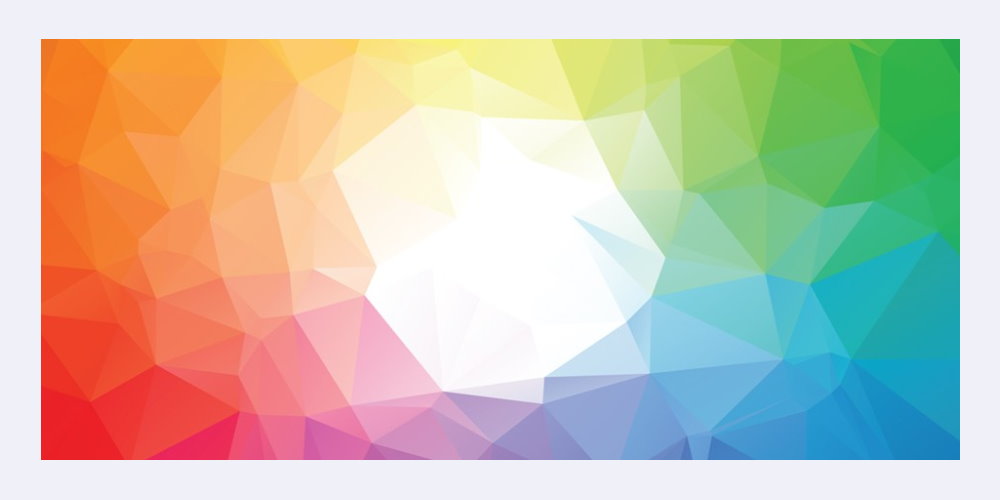 Having a basic understanding of color theory can help you set the mood of a project.
View Source
Color Theory for Designers – The Meaning of Color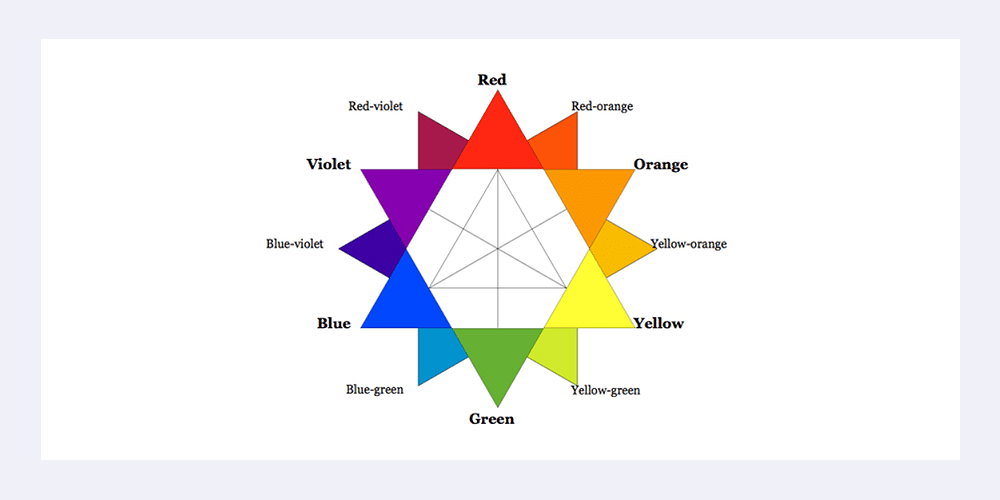 In this website you will get the meanings behind the different color families, and give some examples of how these colors are used (with a bit of analysis for each).
View Source
Color Theory: Brief Guide for Designers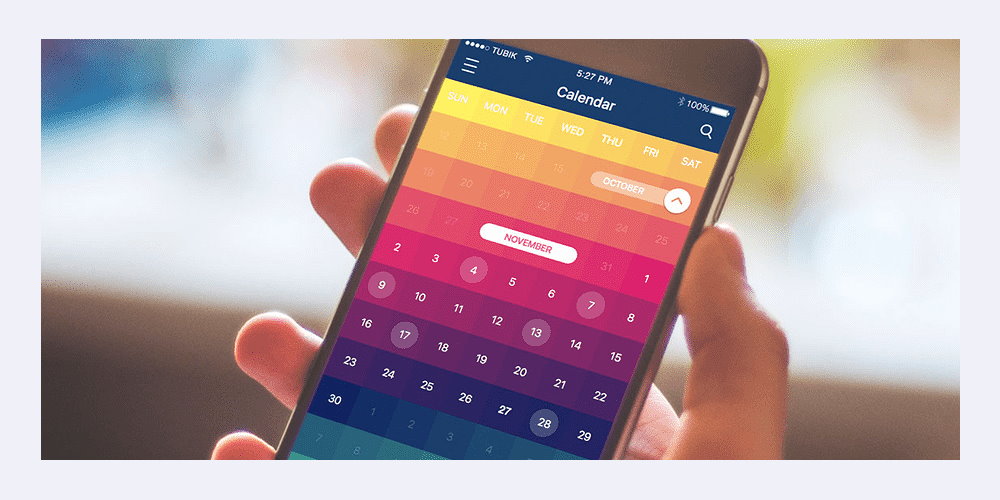 The article focused on the basics of color theory and color combinations in design: learn more about color wheel, RGB, CMYK and models of color harmony.
View Source
A Comprehensive Introduction to Color in Design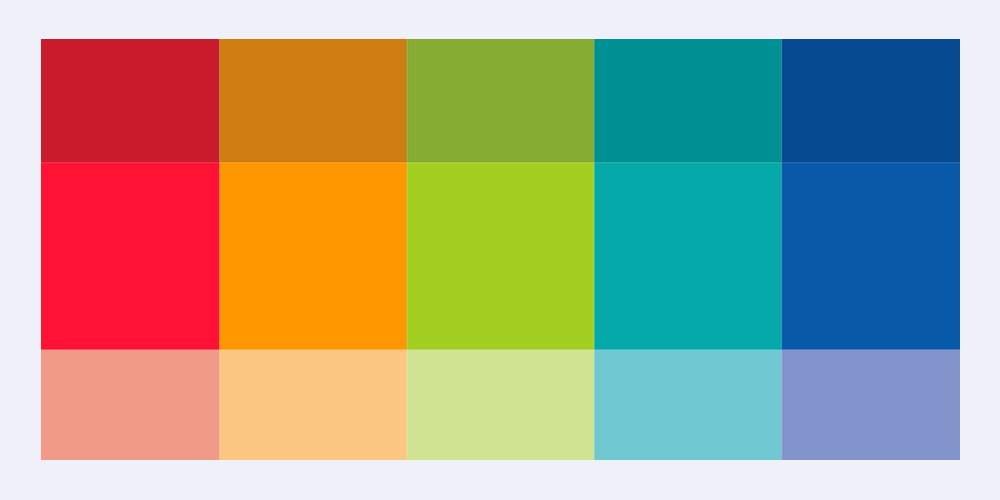 This article aims to give you a comprehensive introduction to the deepest of design rabbit holes: color. It will introduce you to the most important lingo and concepts to get you started, helping you make better decisions applying color in your designs.
View Source
A Quick Guide to Choosing a Color Palette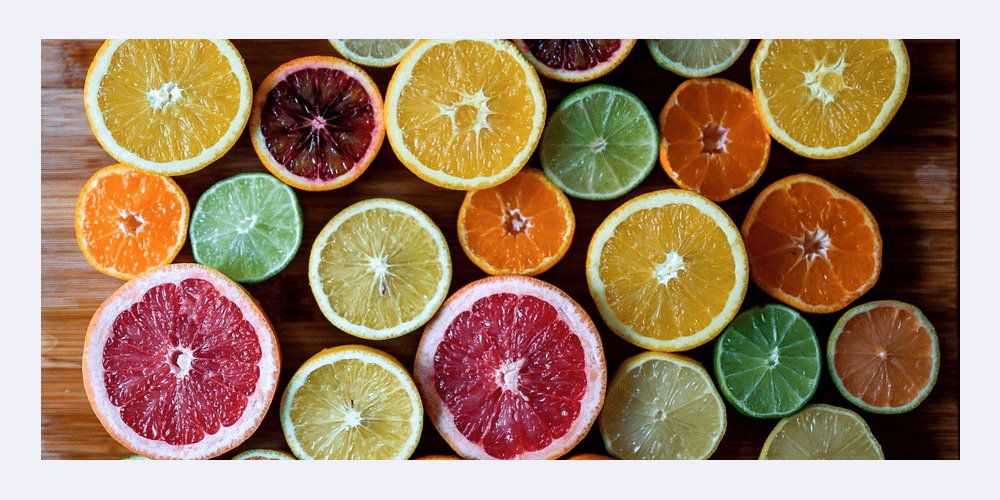 Here's some approaches to the latter that should up your design game and make it easier to pick a palette that's pleasing to the eye and easy to understand.
View Source
An Easy Approach to Color Theory in Graphic Design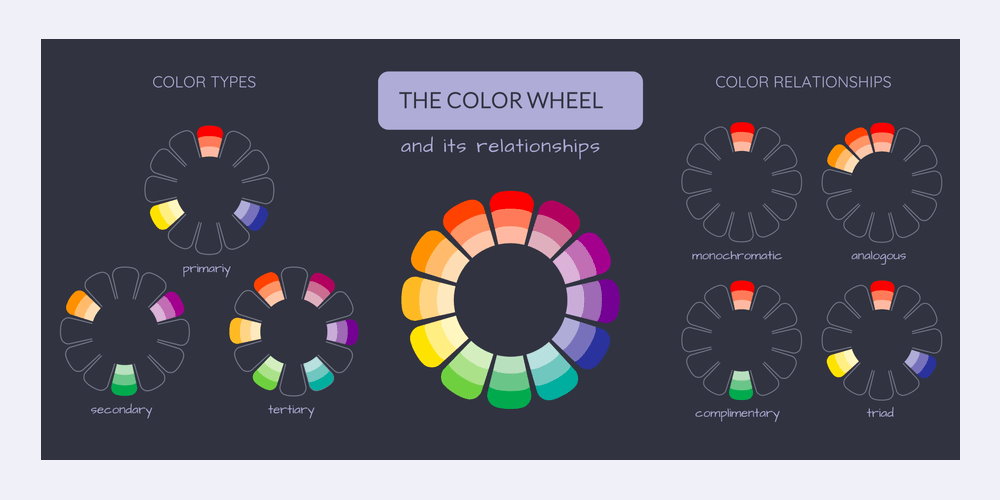 There are some great guidelines, that can help you to achieve a color scheme which works for your design.
View Source
Video Tutorials
Understanding Color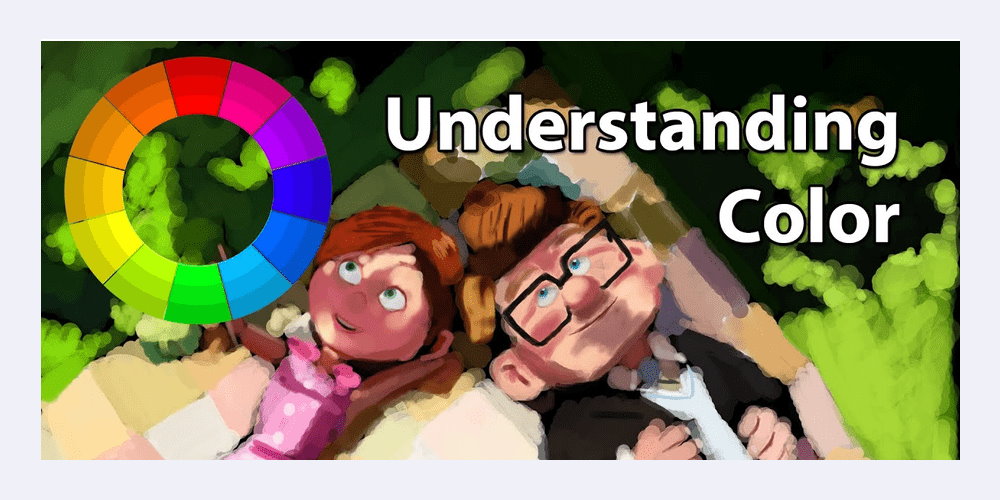 Why color is so important, saturation and value and six color harmonies that work. Take a look at this video and learn color theory.
View Source
Color Theory Basics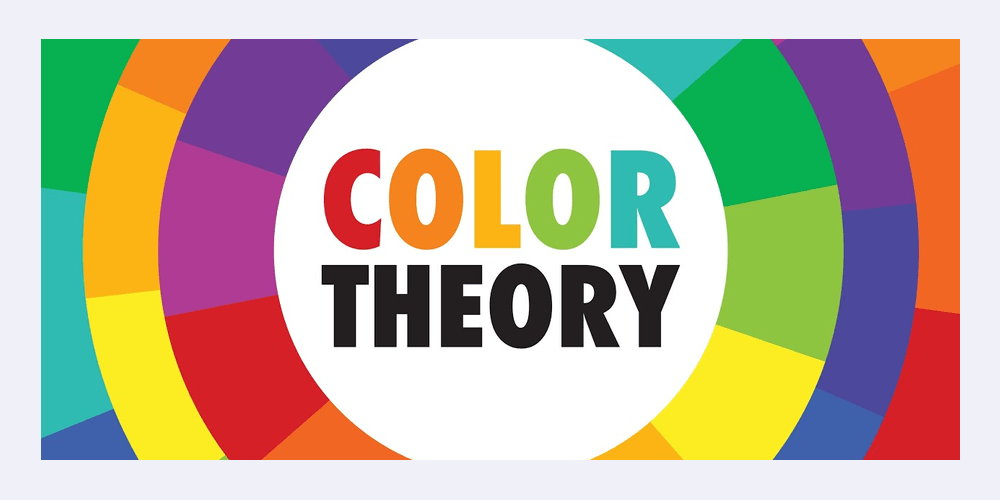 Learn color theory and how to choose colors that work well together: with the color wheel, color harmonies and color palettes.
View Source
How to Apply a Color Palette to Your Design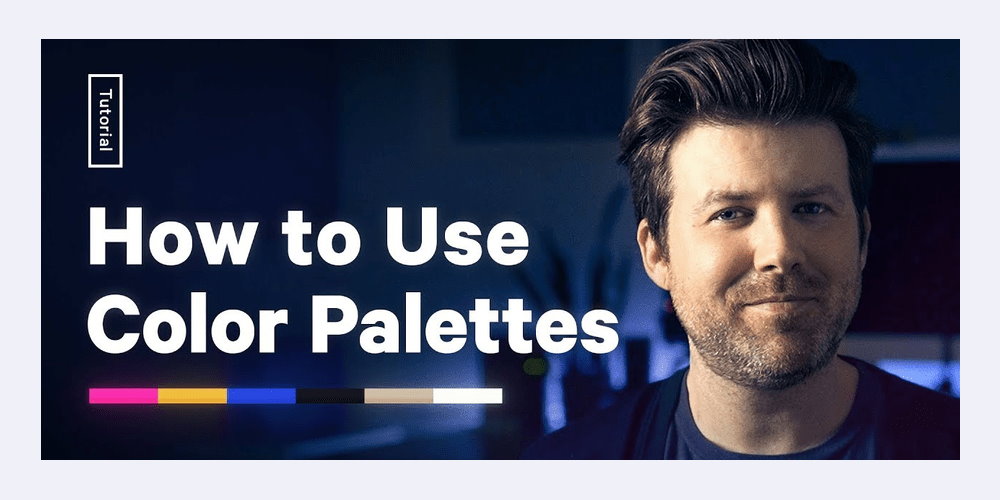 This video shares a handy color trick known as the 60-30-10 rule and  explain what the rule is and how you can use it to give balance to your color palette.
View Source
Color Theory Basics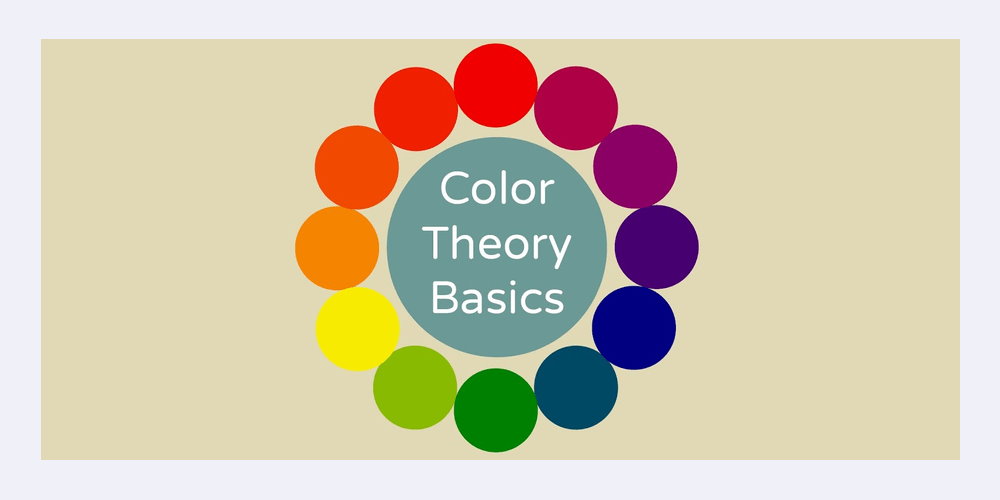 A crash course on color theory where is talking about color mixing, nerdy vocabulary terms and color schemes.
View Source
Beginning Graphic Design: Color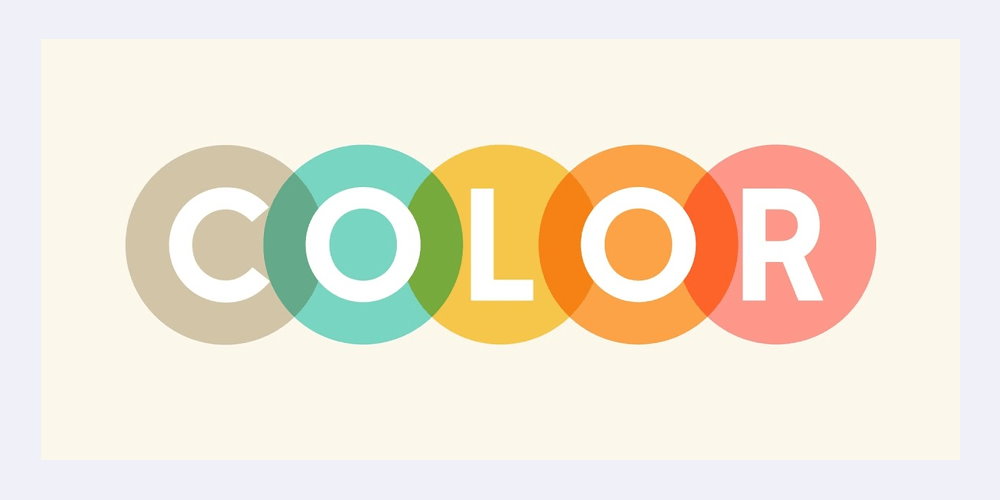 In this useful video, you'll learn the basics of using color in graphic design.
View Source
Basic Color Schemes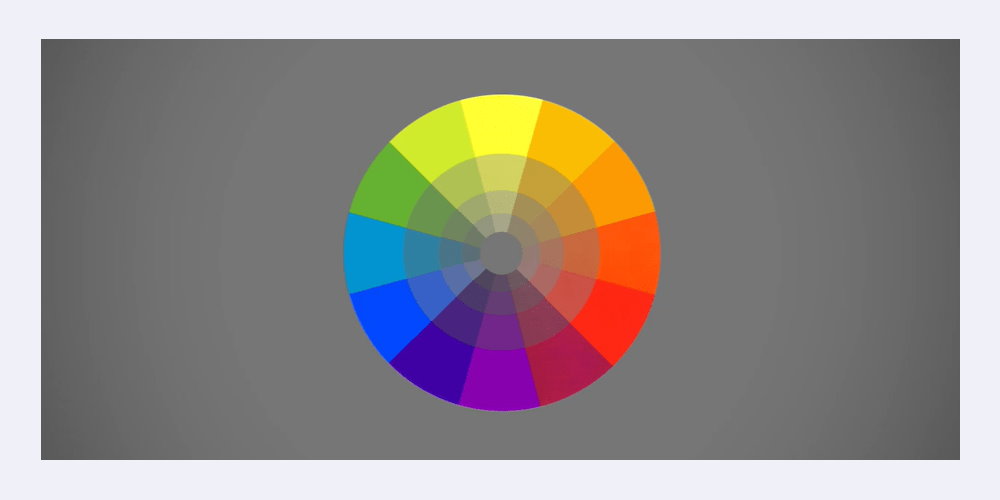 This video will help break the ice by introducing two basic color schemes, and show their varried use in a digital painting.
View Source
How Not to Suck at Color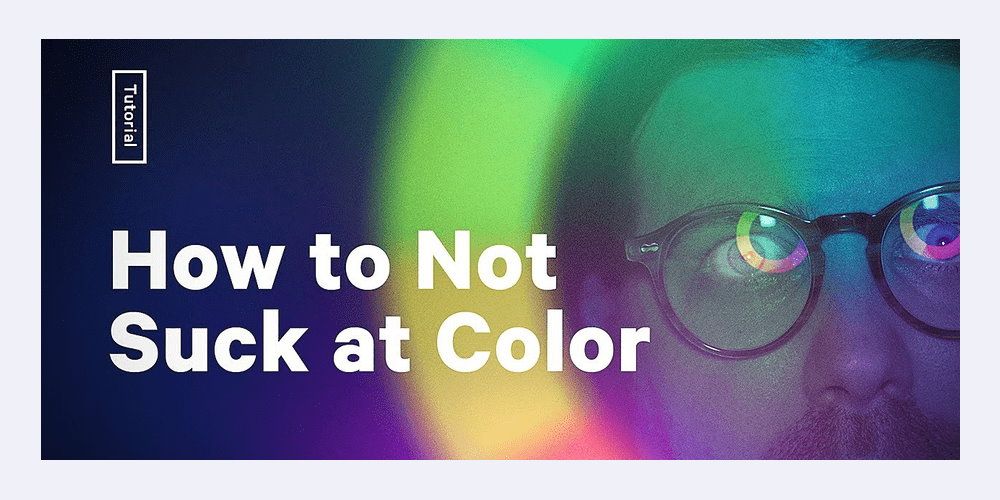 In this video you will learn 5 important color theory tips that you can apply to your graphic design and digital art.
View Source
Mike Azevedo's Color Theory Tutorial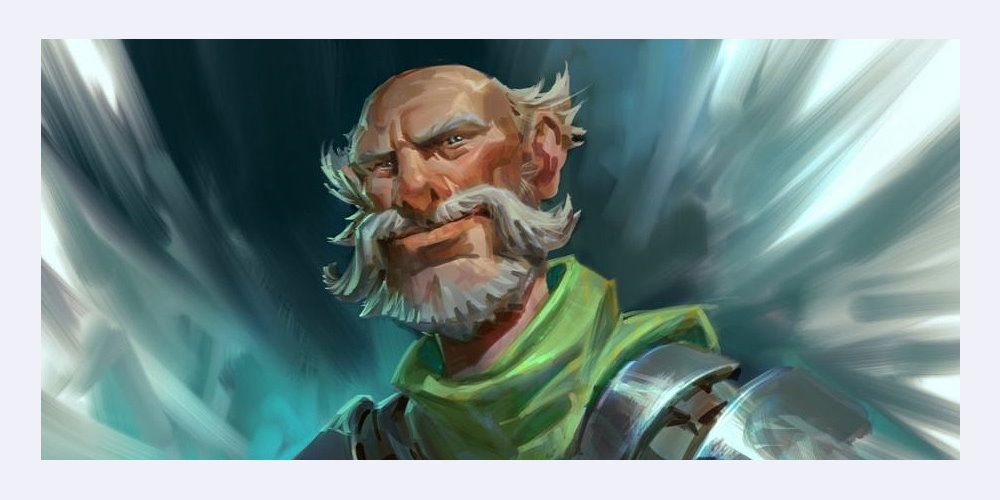 In this video you will learn some color and light techniques in the digital painting area.
View Source
How Color Theory Helps Your Photography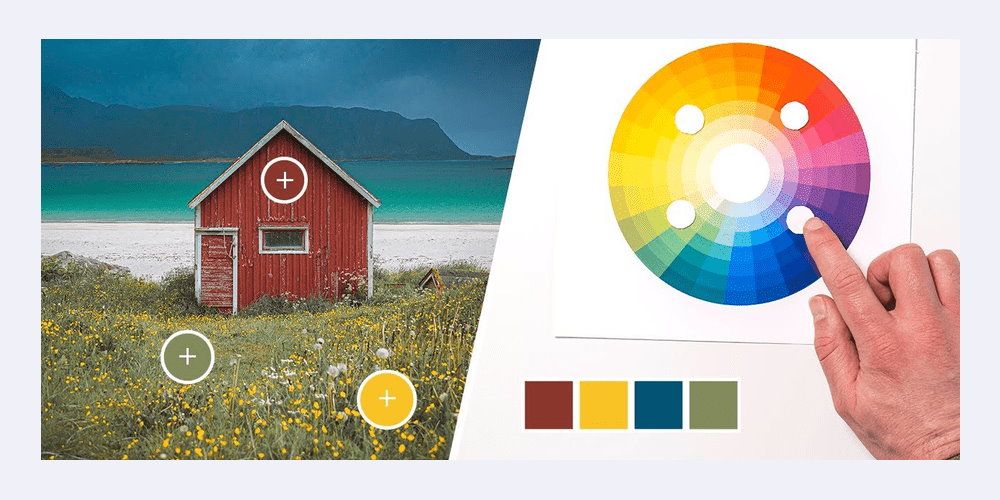 By using a color theory and some colour techniques can make an awesome photos. In this video will take a look specifically at colour harmonies, including complimentary colours.
View Source
The Art of Color Schemes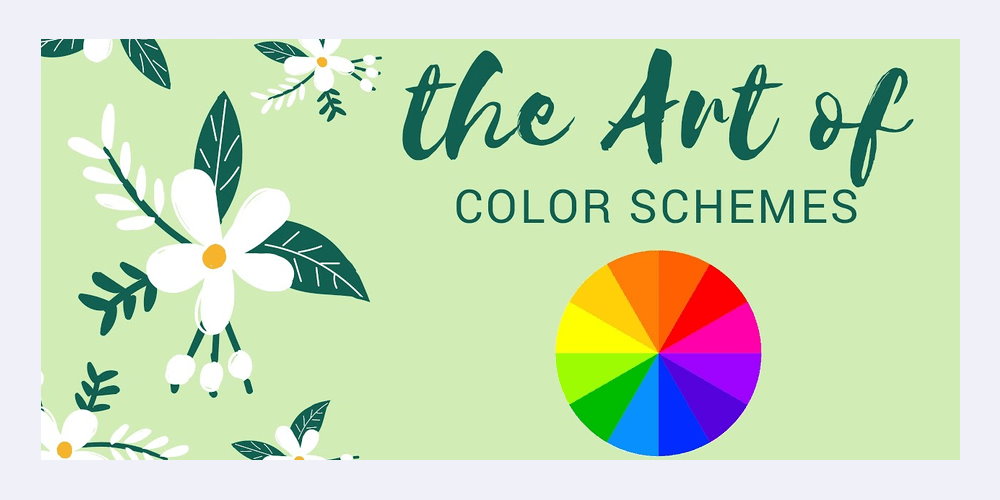 Here's a quick video is made on how to choose aesthetically pleasing color schemes.
View Source
Infographics
Color Theory Infographic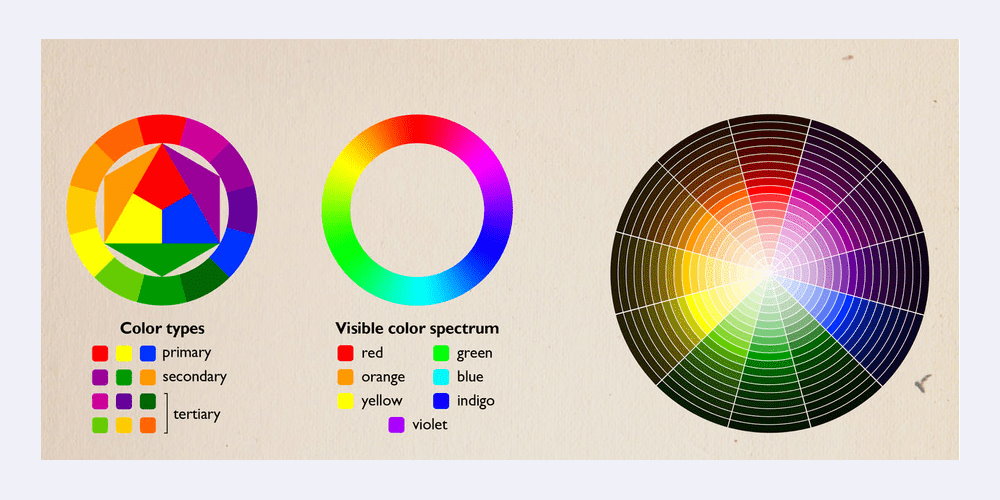 View Source
What Your Brand Colors Say About Your Business?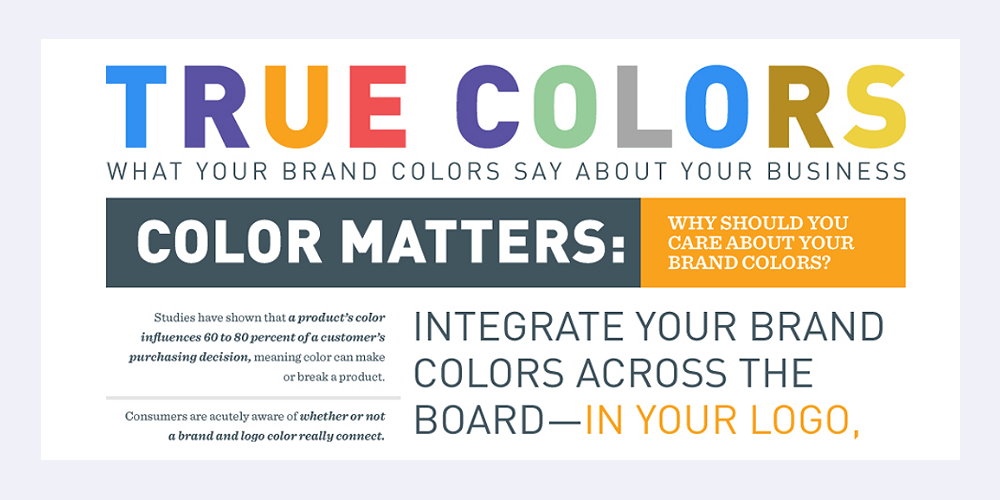 View Source
Color Theory for Character Design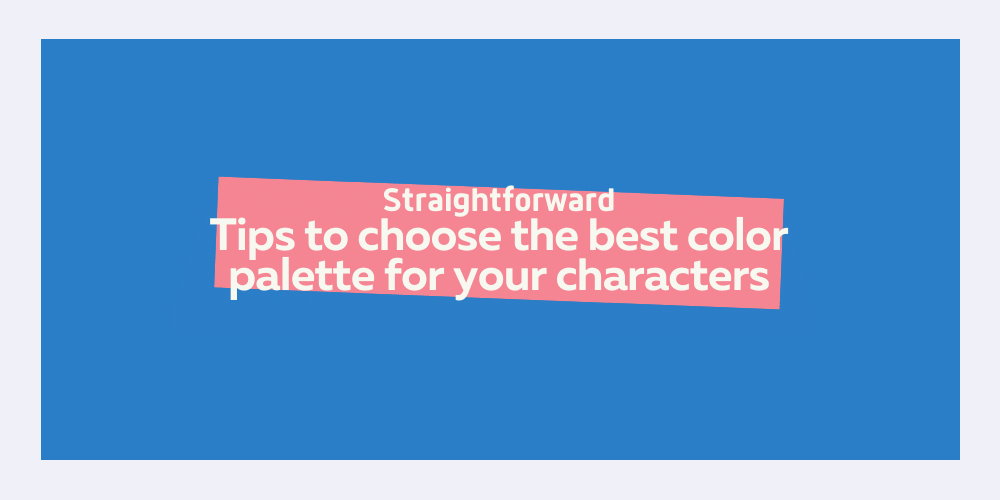 View Source
Color Harmonies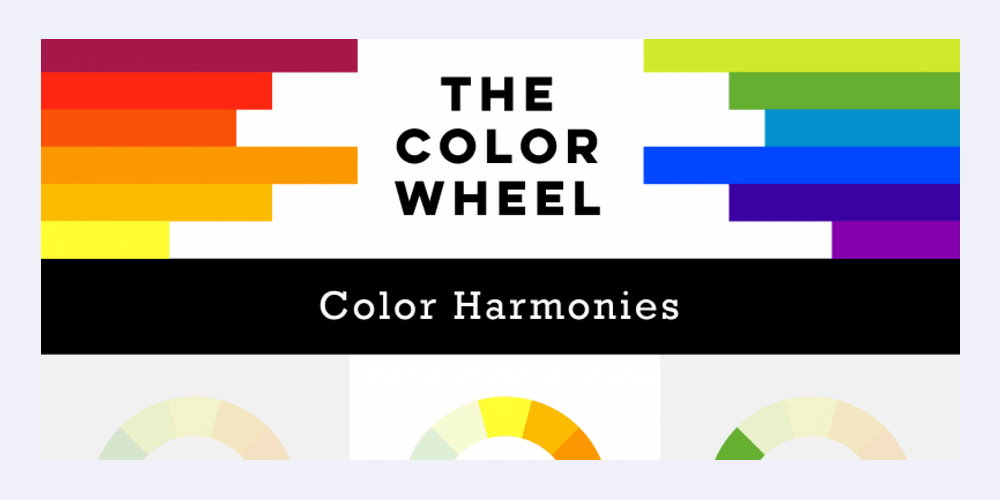 View Source
Tips for Creating a Perfect Color Schemes for Your Brand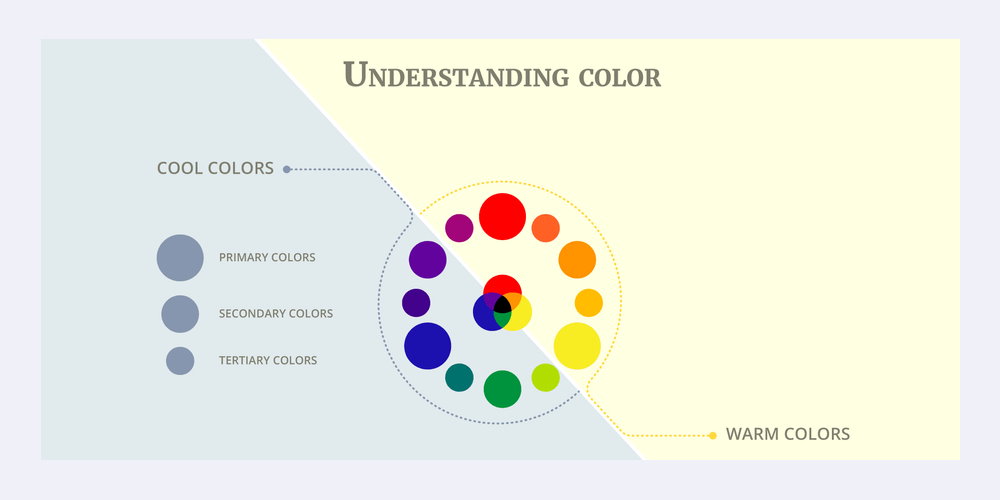 View Source
A Color Theory Infographic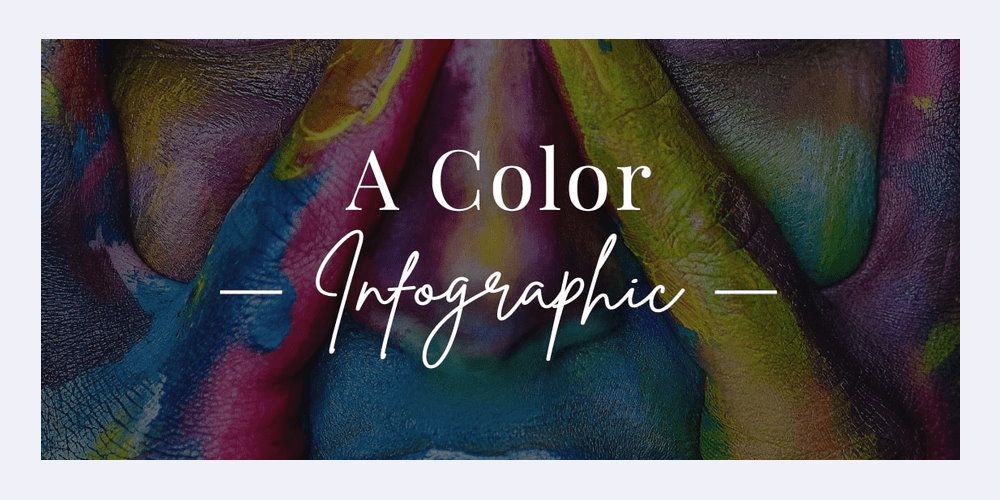 View Source
The Psychology of Colors in Marketing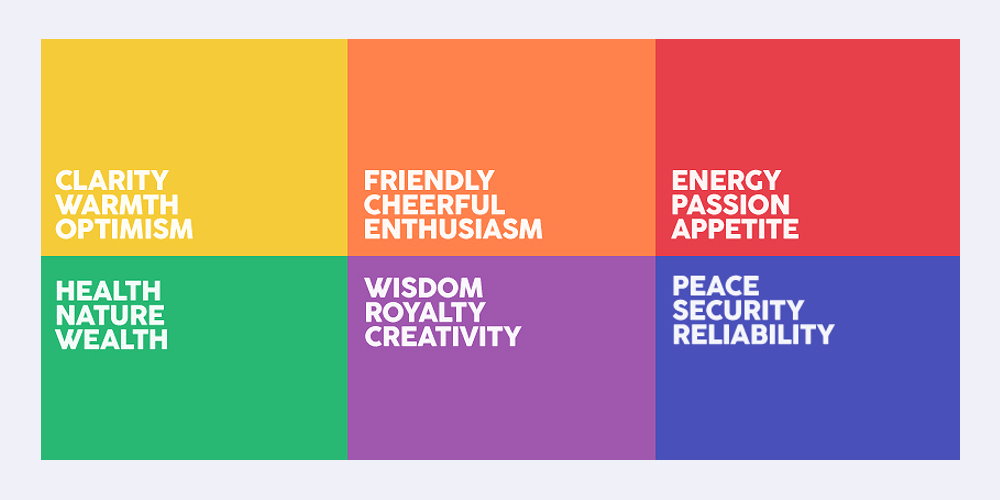 View Source
How Does Color Affect Consumer Behavior?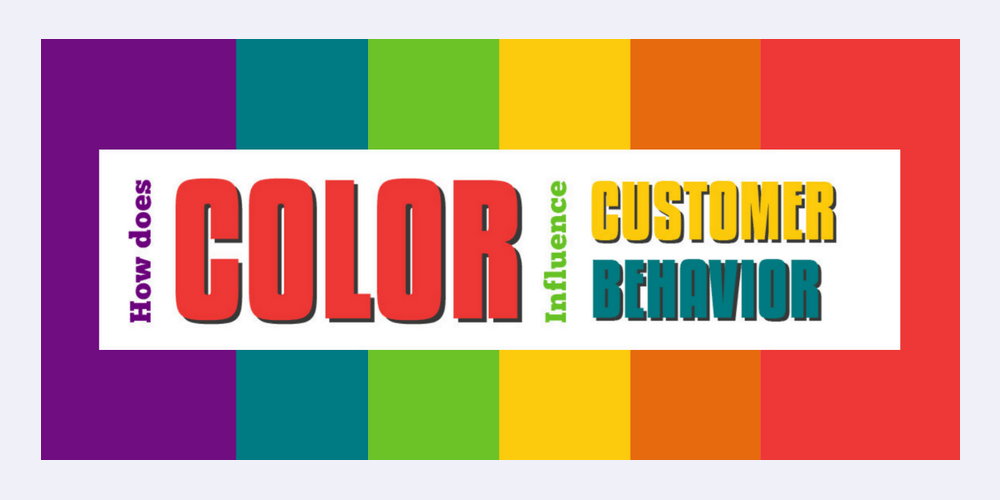 View Source
A Lesson in Design: Color Theory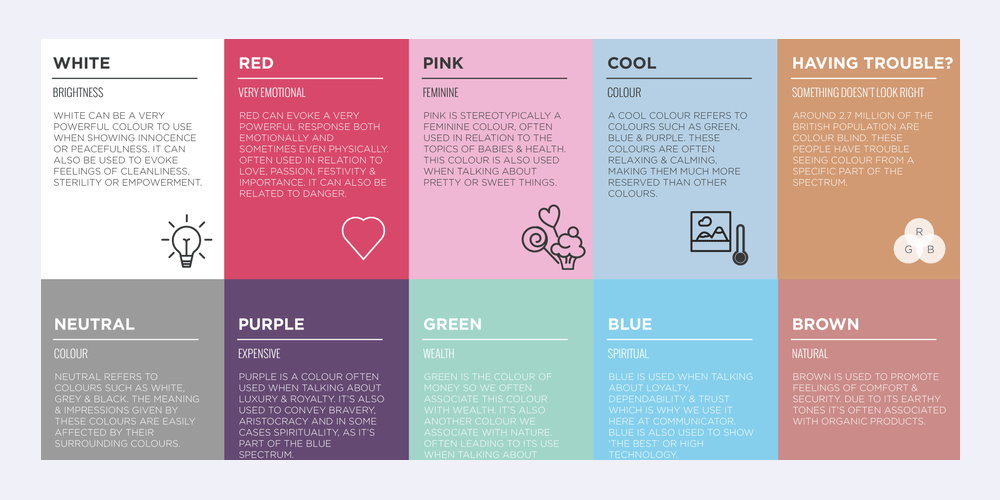 View Source
Psychology of Color / Infographic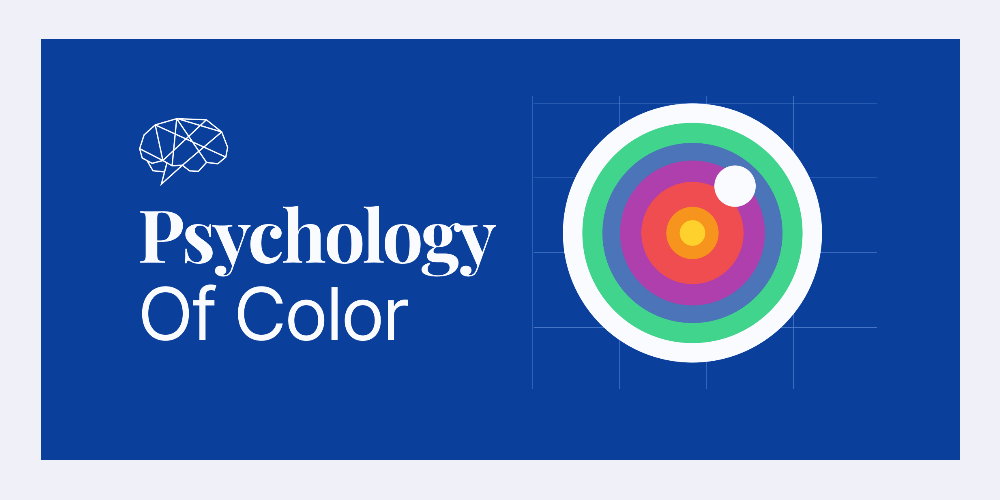 View Source
Color Picker Tools
Swach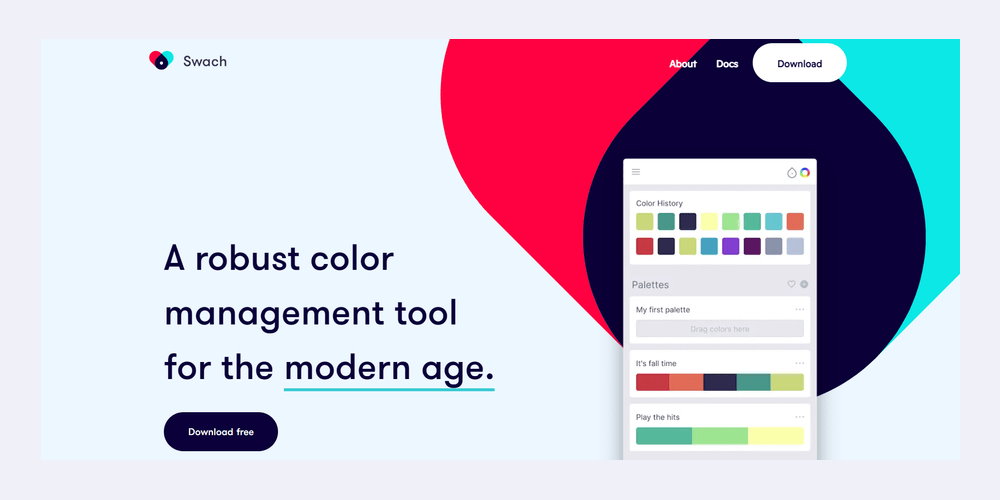 It is a robust color management tool for the modern age. It encompasses many features from several design apps we loved into a one stop shop color app.
View Source
Happy Hues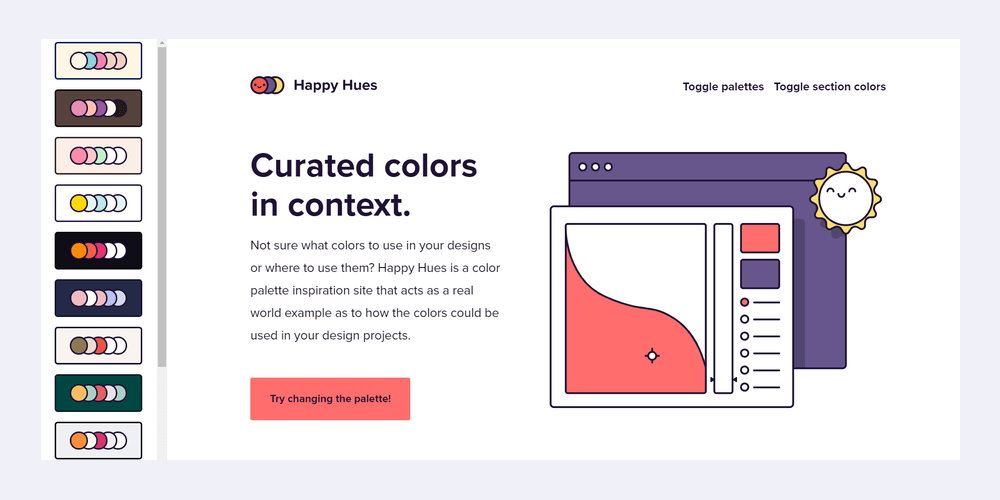 Happy Hues is a color palette inspiration site that acts as a real world example as to how the colors could be used in your design projects.
View Source
CSS Gradient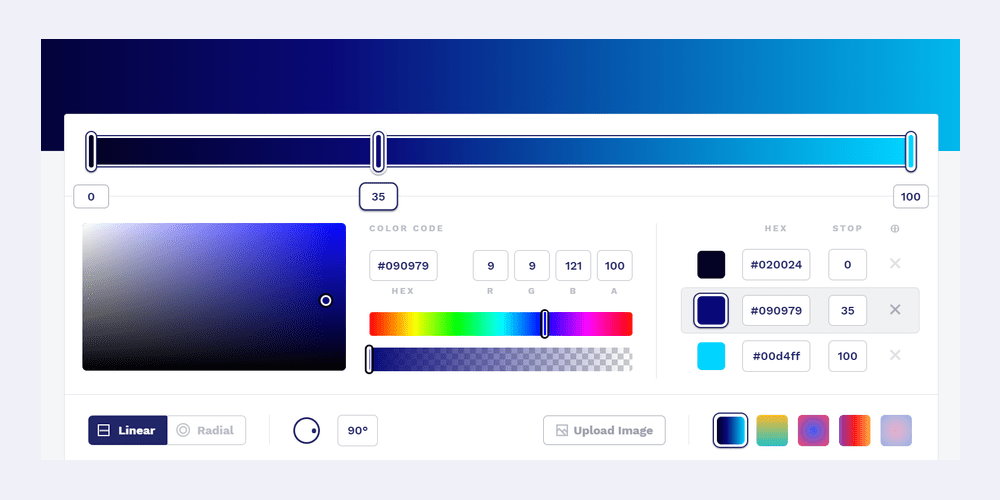 CSS Gradient is a happy little website and free tool that lets you create a gradient background for websites.
View Source
Hexcolor Color Picker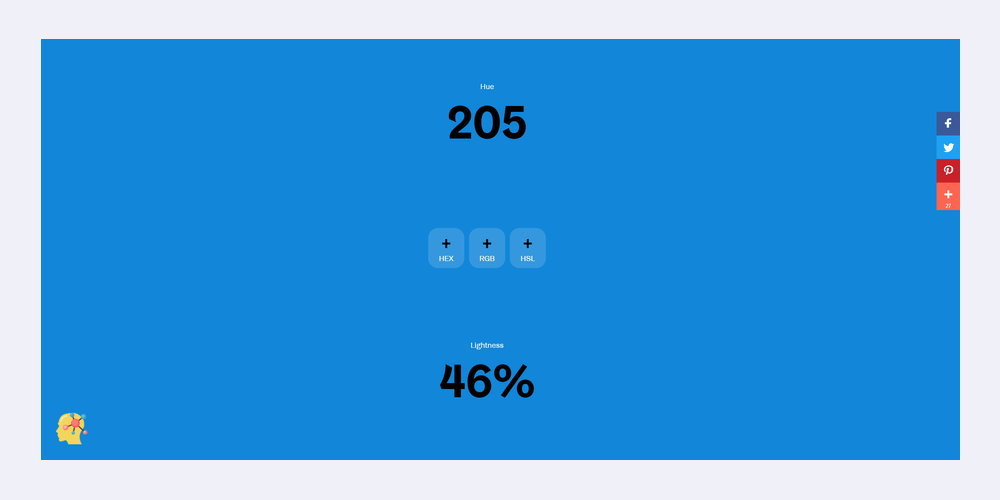 Color Picker is an intuitive and free tool for designers where you can find needed color with a one click.
View Source
Flat UI Color Picker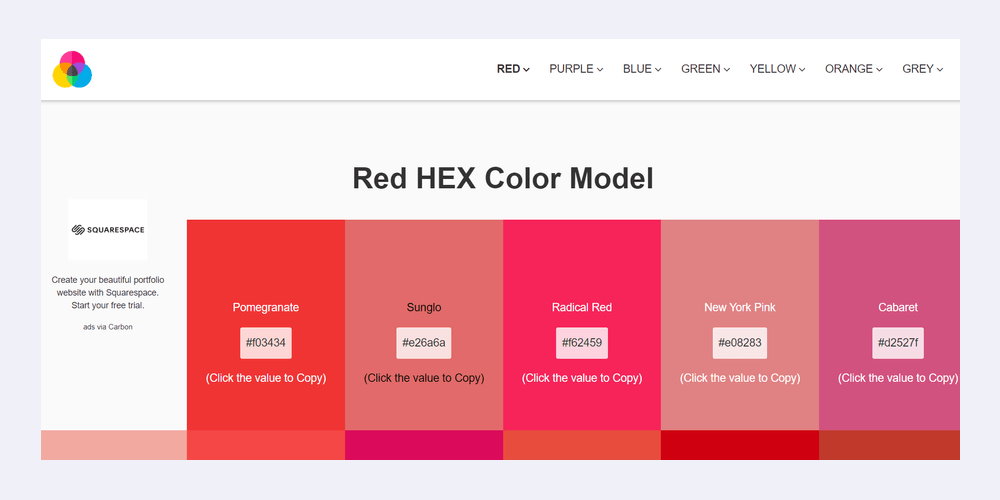 It is more than a useful tool, it is just a collection of colors that you can use in your next design project.
View Source
BrandColors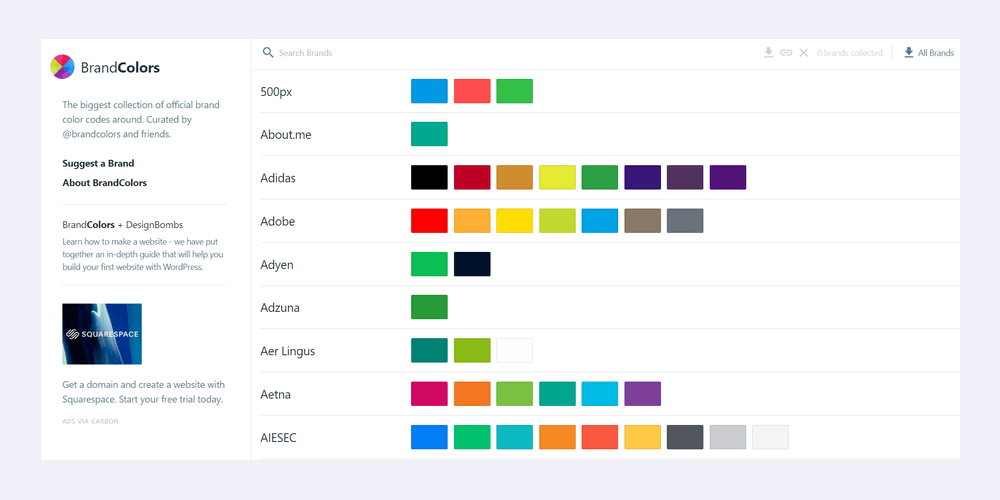 One of the most biggest collection of official brand color codes around.
View Source
Random Color Picker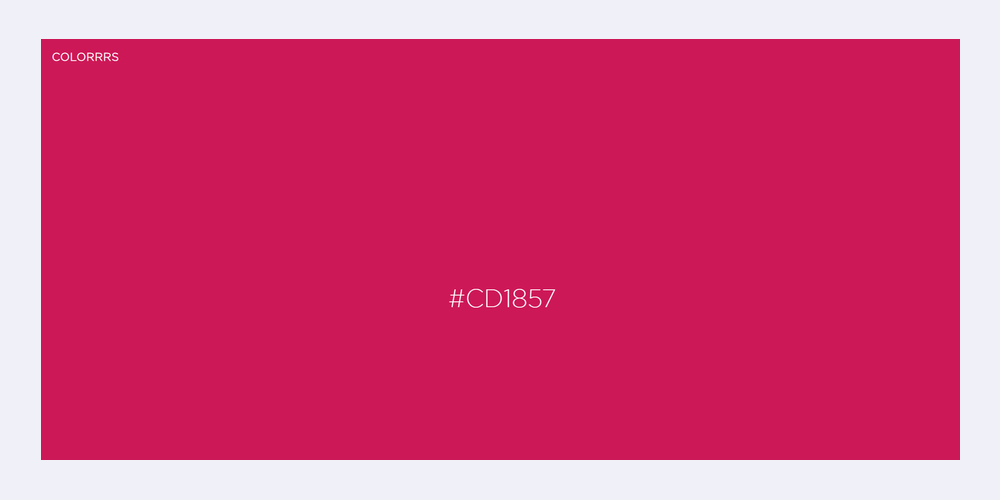 Amazing color selection tool and random color picker for your design needs.
View Source
Color Safe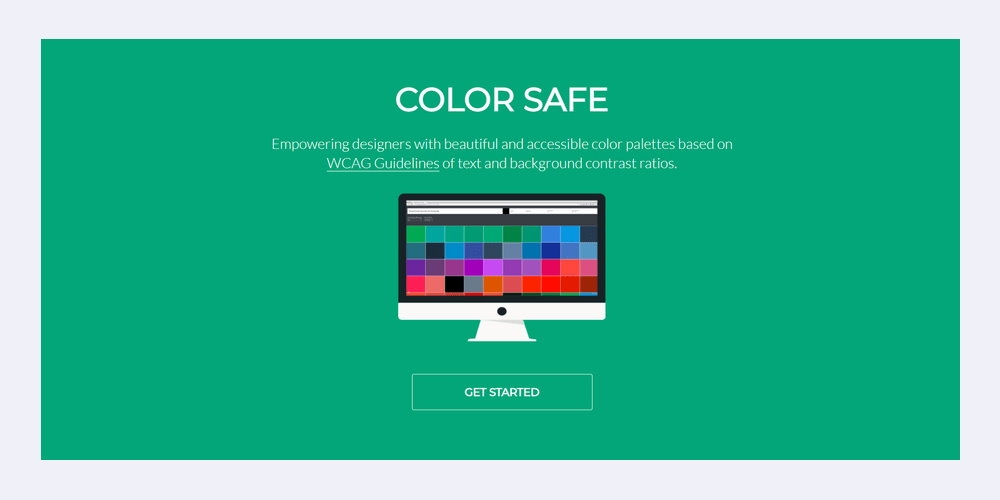 Empowering designers with beautiful and accessible color palettes, stop for a minute and find the best color for your design.
View Source
HTML Color Codes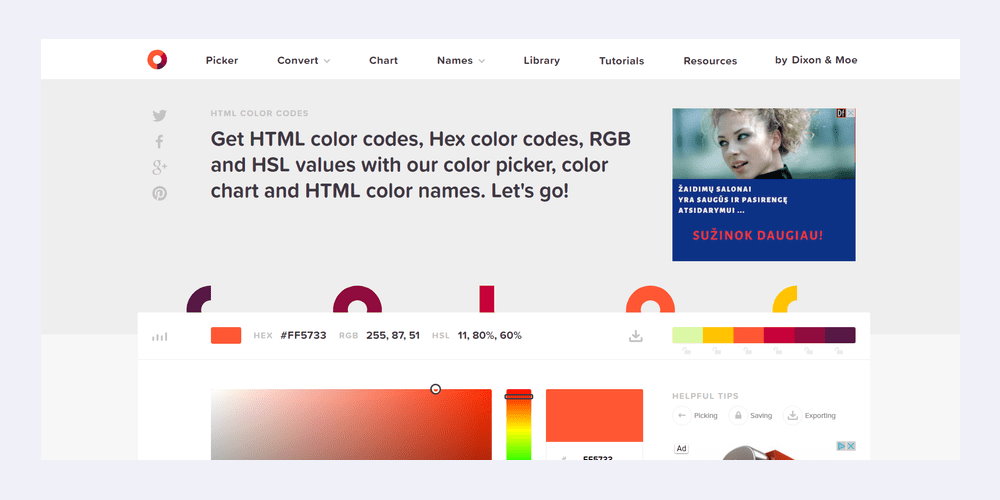 Use the color picker by clicking and dragging your cursor inside the picker area to highlight a color. Easy to use tool for every designer who needs to work with colors.
View Source
Color Palette Generators
Coolors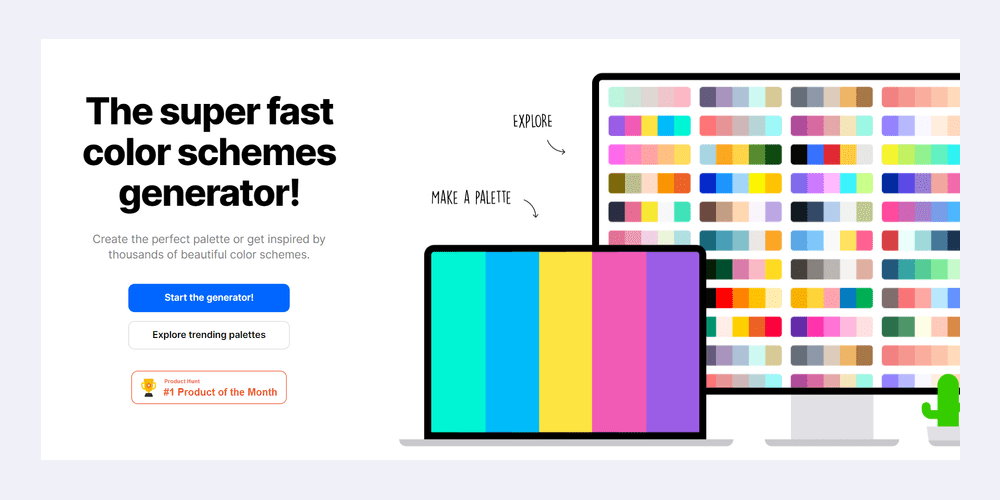 Create the perfect palette or get inspired by thousands of beautiful color schemes.
View Source
Parametric Color Mixer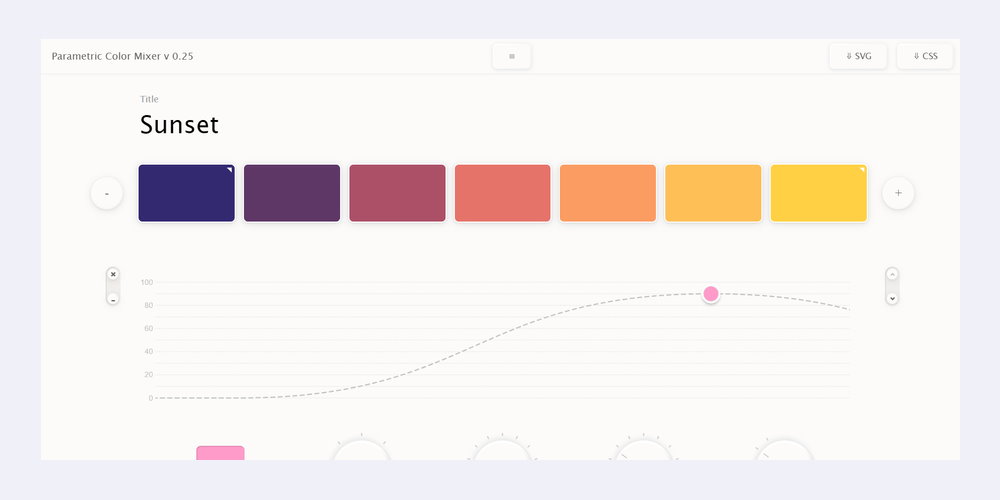 A color palette composer inspired by audio parametric equalizers. Create a base color transition and mix in color layers in different blending modes and with a scientific precision.
View Source
Colordesigner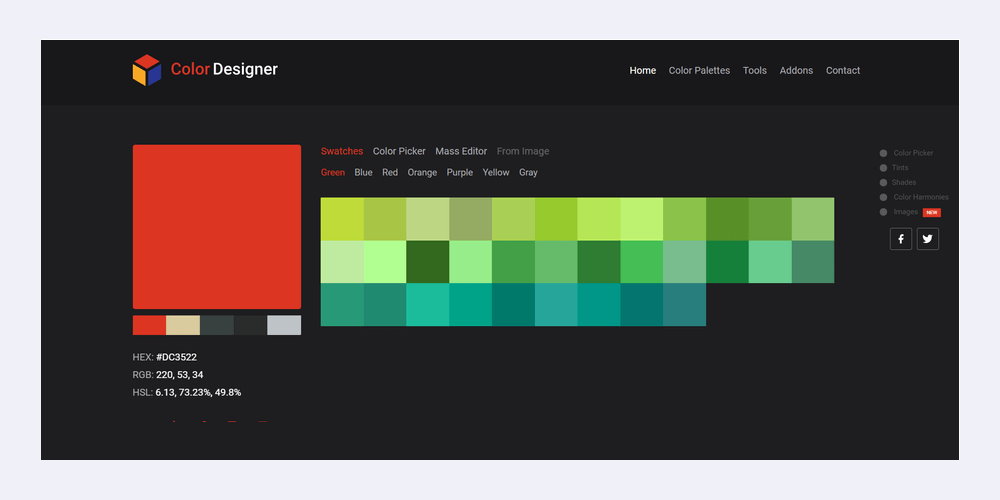 The main purpose of this tool is to help with building a color palette and generate tints and shades based on it. Just pick a color, and the app does the rest. You can use the preselected colors or the color picker for more control.
View Source
FarbVélo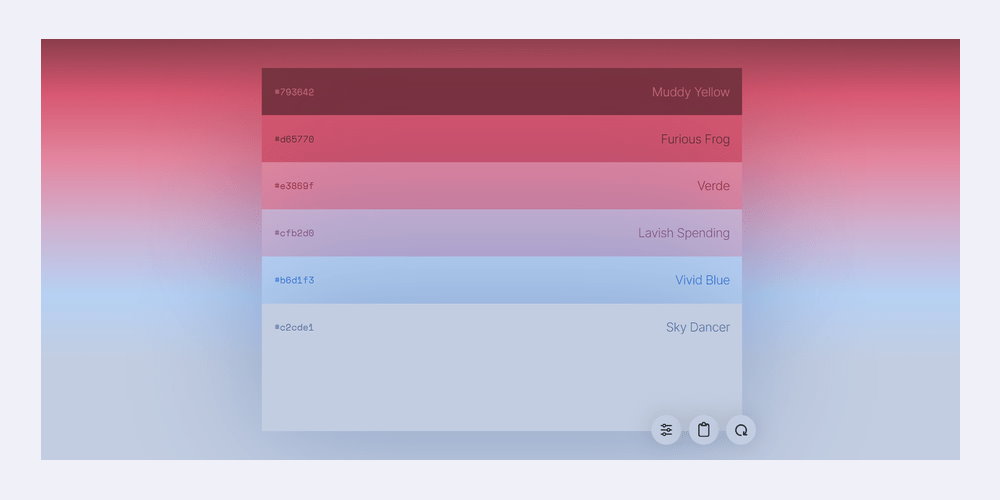 It is a playful color picking tool. It follows simple generative rules and lots of random numbers to help you come up with the most pleasing color combinations
View Source
Sipapp / Color for Mac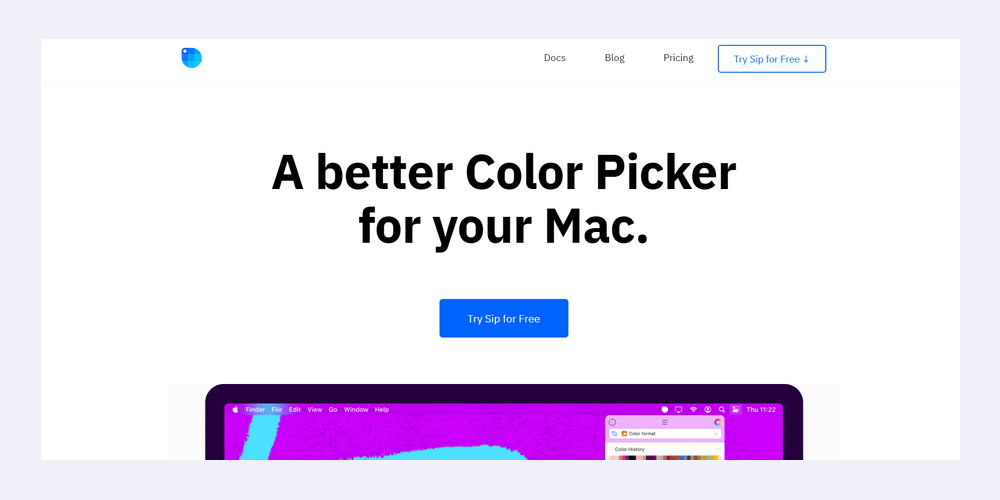 These color palettes brings you a new way to create, organize and share colors with everyone.
View Source
CopyPalette
Create consistent monochromatic color palettes and export them with a click. The format is in plain SVG so the Copy-Paste command works fine with Figma, Sketch, Adobe XD and many more!
View Source
Muzli Colors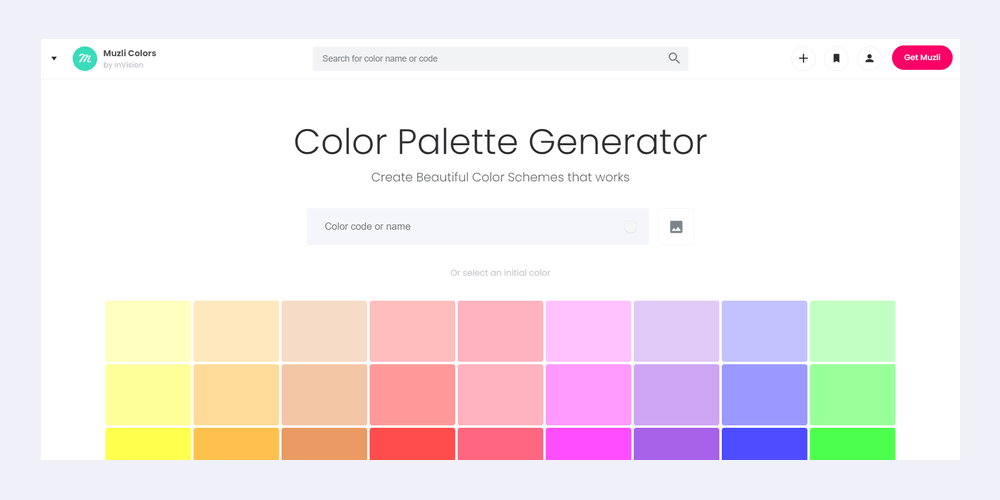 Create beautiful color schemes that works well for every kind of design project.
View Source
ColorKit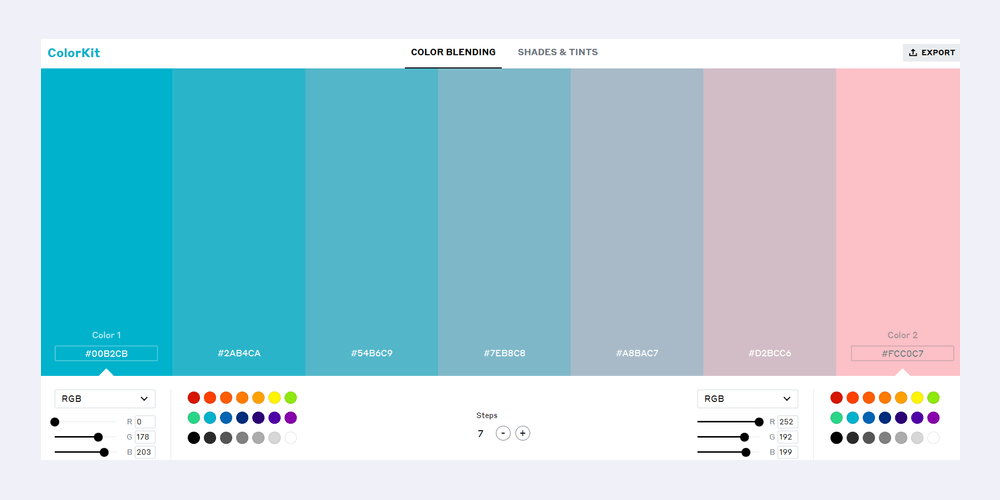 Color blending tool generates color scales by mixing the shades between two colors. Enter a start and end color, and choose the number of blend steps, to reveal the stepped gradient.
View Source
Material Palette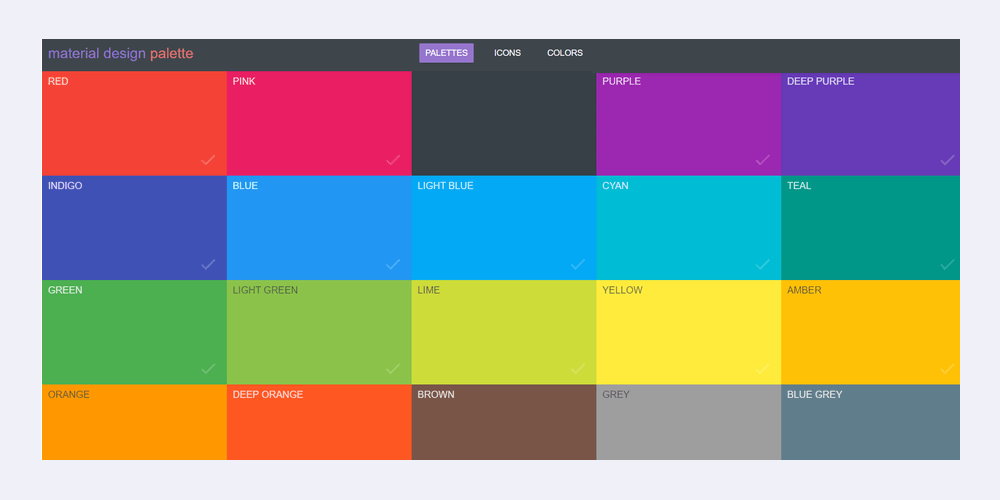 Choose your favorite colors and get your material design palette generated and downloadable.
View Source
Random Color Palettes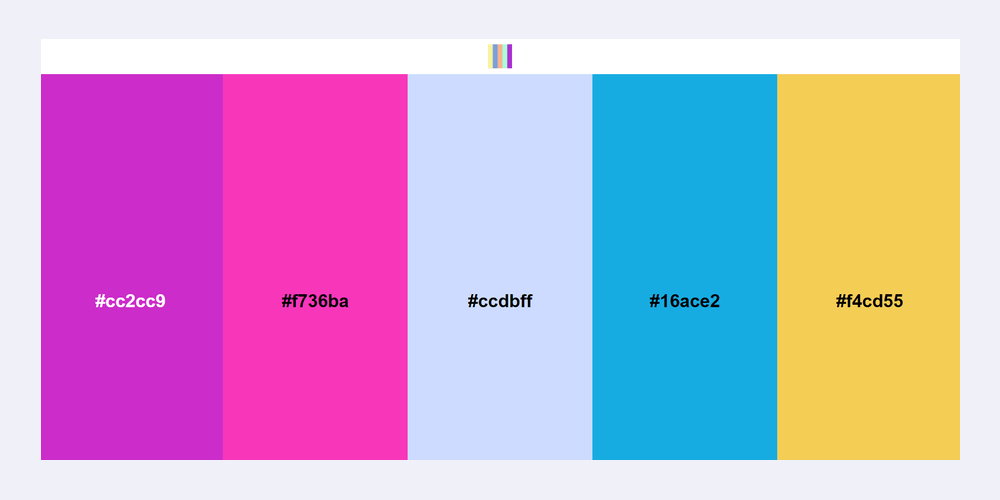 Select your color combination and by clicking enter you can see the generated colors for youto choice.
View Source
Colormind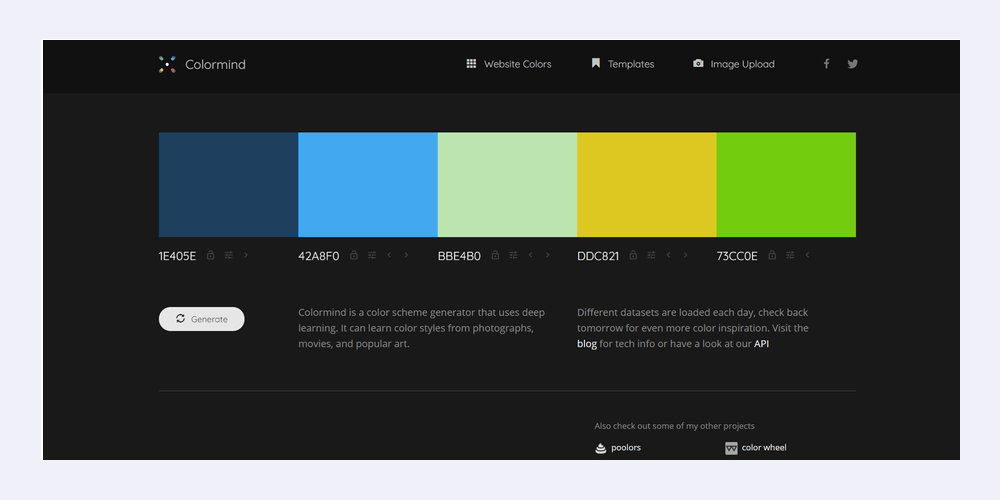 Colormind is a color scheme generator that uses deep learning. It can learn color styles from photographs, movies, and popular art.
View Source
Site Palette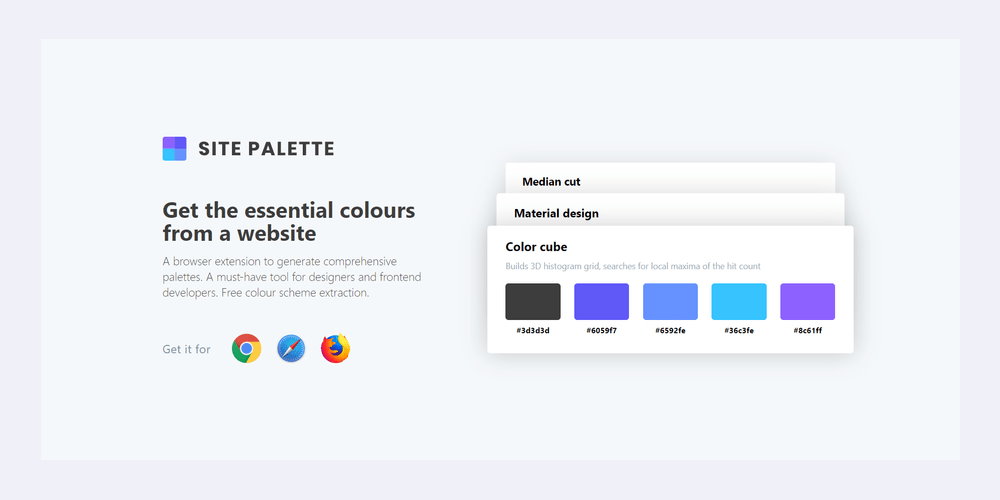 A browser extension to generate comprehensive palettes. A must-have tool for designers and frontend developers.
View Source
ColorSpark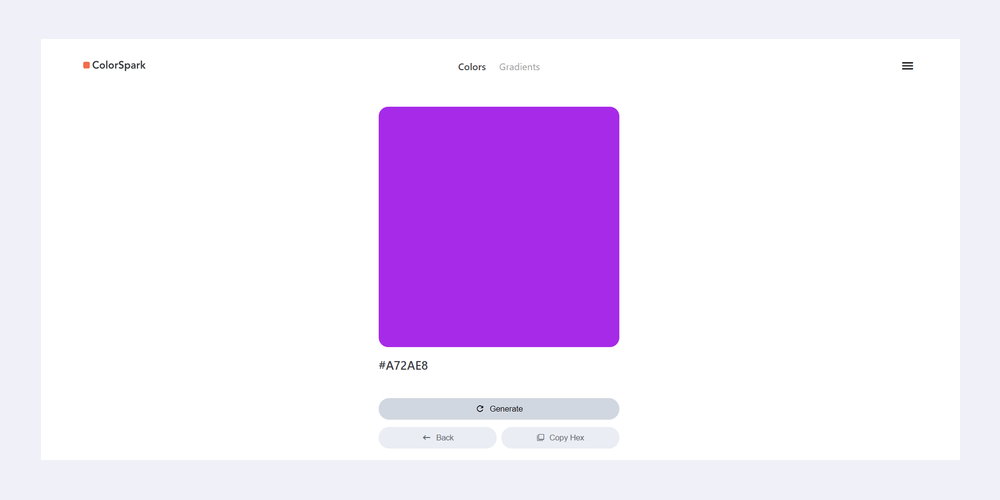 ColorSpark helping designers find unique colors and striking gradient combinations. By making a tool that solely generates random colors and gradients, colors are found that would otherwise be unthought of.
View Source
Picular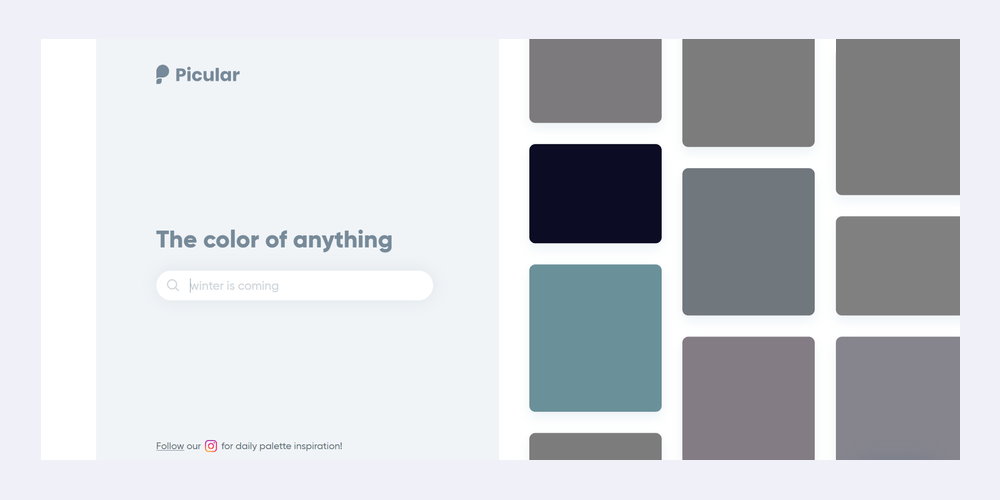 Picular is a rocket fast primary color generator using Google's image search
View Source
ColorSpace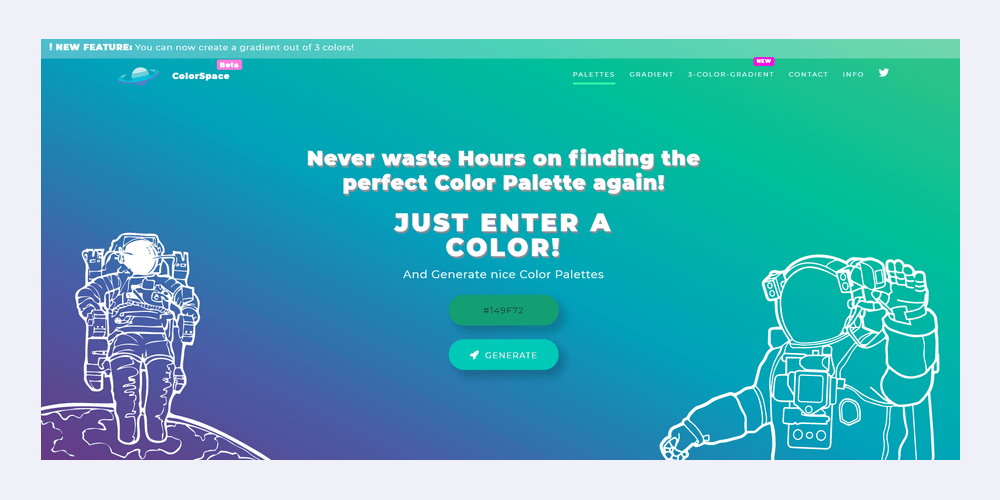 One and only place where you can find matching colors, generate nice color palettes and learn more about color conversions and meaning.
View Source
Eva Design System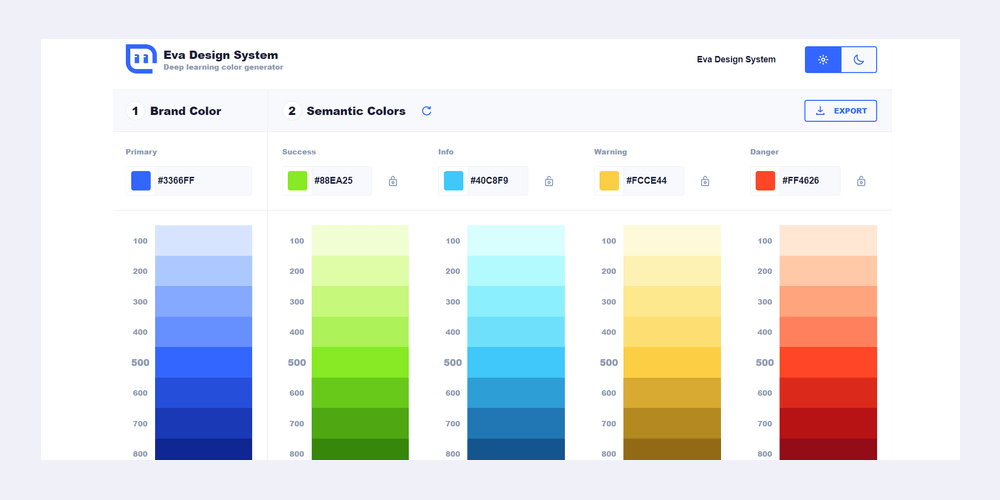 Generate color pallets using deep learning powered algorithm.
View Source
Color Inspiration
Color Lisa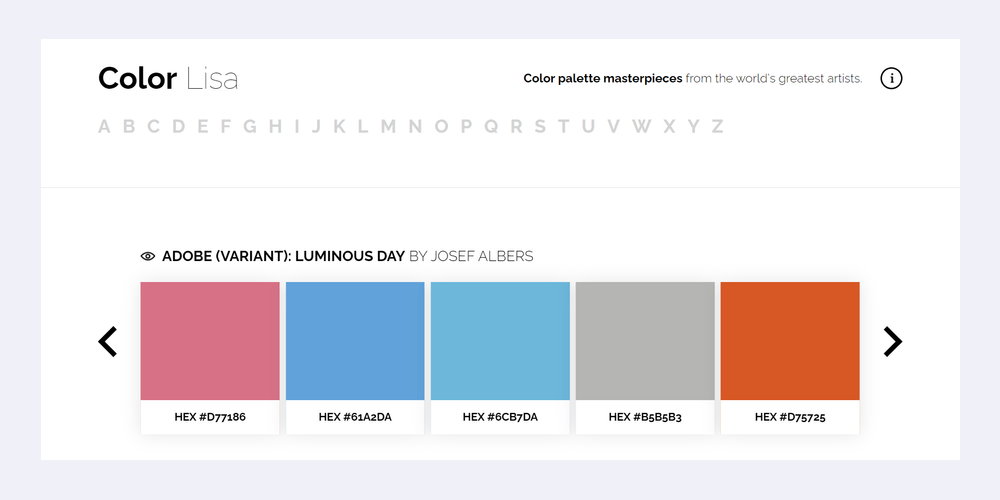 It is a curated list of color palettes based on masterpieces of the worlds greatest artists.
View Source
Tilda Colors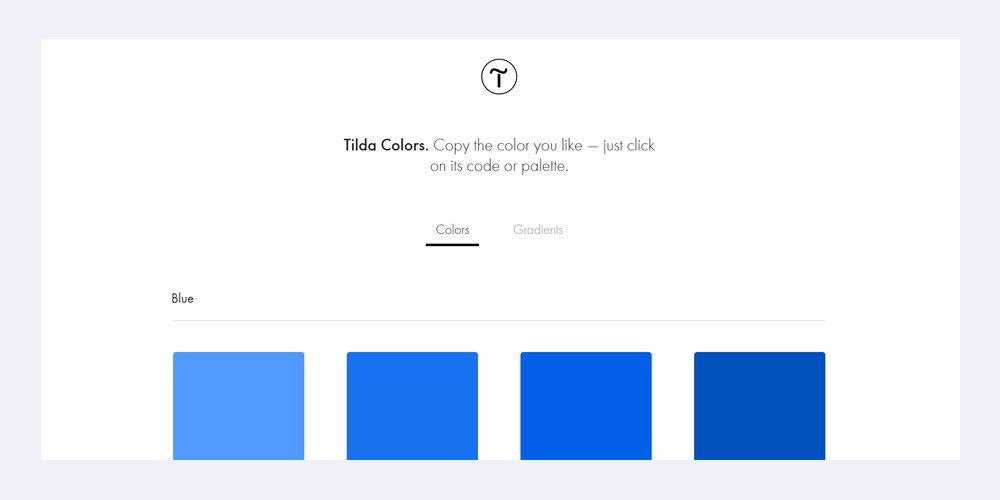 Just click on desired color and your hex code is copied, so you can easily paste it to your design.
View Source
Mesh Gradients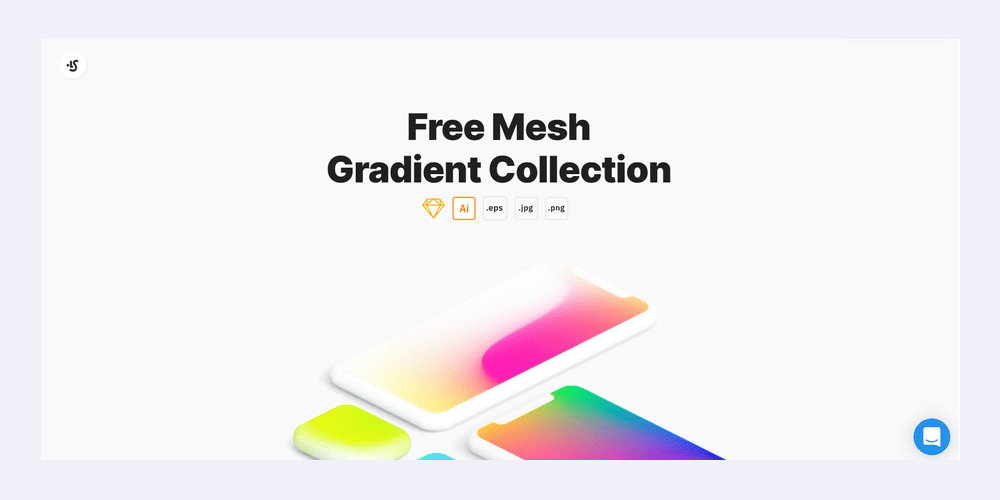 100 free gradients in rainbow, pastel and natural colors for your inspiration and design project.
View Source
Khroma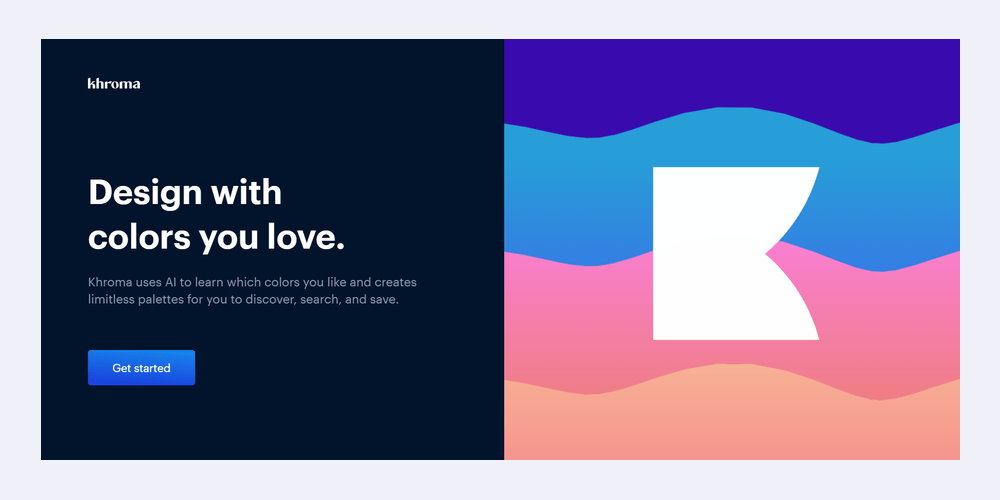 Khroma uses AI to learn which colors you like and creates limitless palettes for you to discover, search, and save.
View Source
Material UI Colors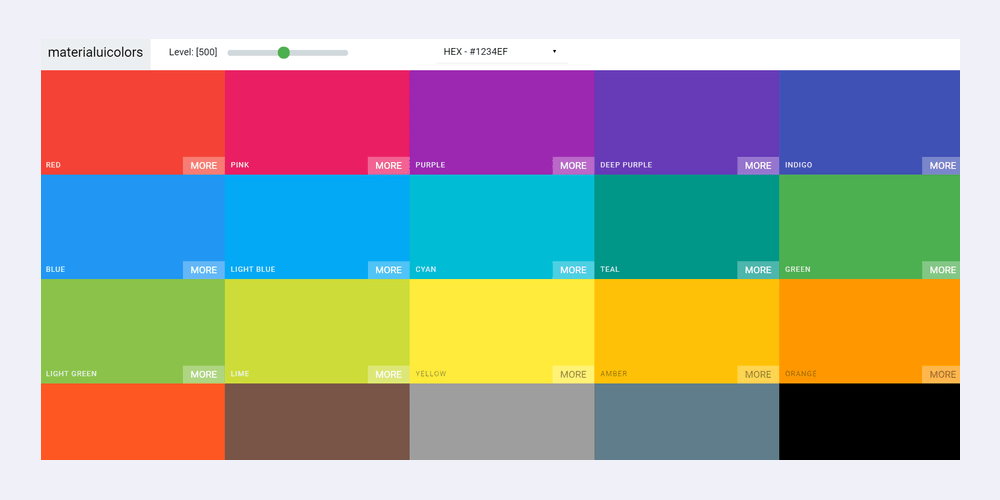 This color palette has been designed with colors that work harmoniously with each other. Copy the Hex code by clicking the to the color and paste to your design.
View Source
Colorwise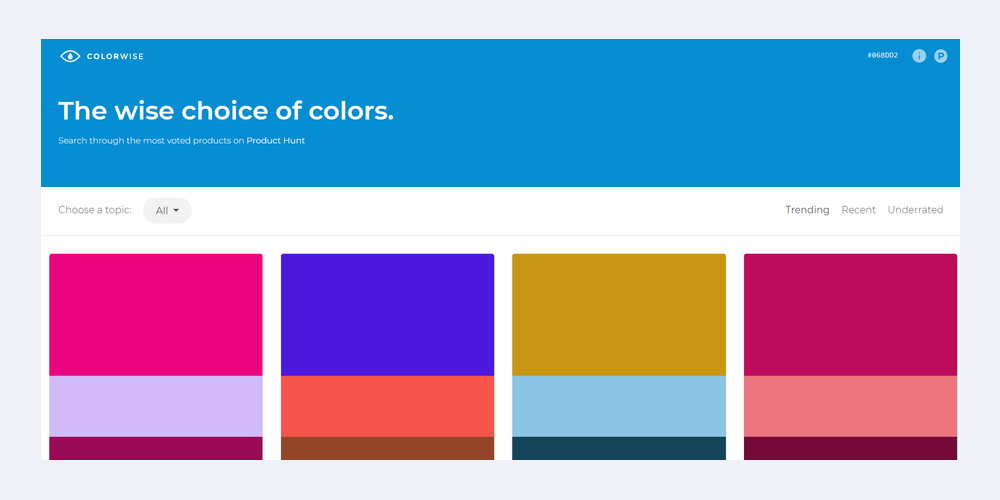 Find the best colors through the most voted products on Product Hunt.
View Source
Calcolor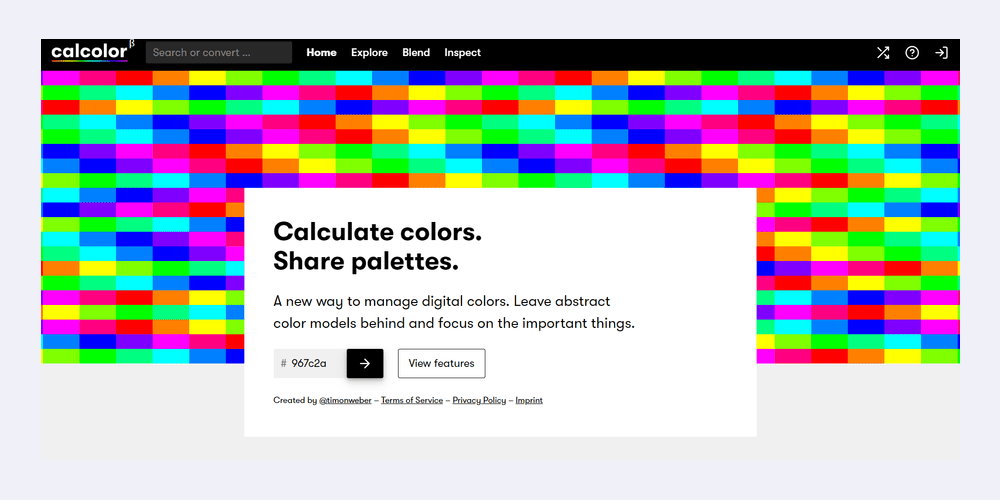 Use this website to find matching color variants, learn more about color properties or convert color values.
View Source
---
Featured image by pexels.com