The type is everywhere, wherever you are and whatever you do, the typography is one expression of our communication. But have you ever just stopped and thought about wording, what expression is characteristic of them?
We start writing from childhood in schools, later at work in Word documents Have you ever really paid attention to them though? So, we have two kinds of fonts in our digital world. It is free and premium, so which one is the best choice for your writing? Many of you already know about free fonts, so this time we want to ask why to choose a premium fonts?

If you want to create a unique text that will not be as widespread as when using free fonts, then it is worth using a premium font. Not only that you will find premium fonts of impeccable quality and reputation on the Internet, but also that there is an opportunity to choose them.
You have already noticed various design marketplaces on the Internet. Some simply specialize in the production of fonts and allow you to purchase fonts of a diverse nature, so we really invite you to choose premium fonts without any doubts and that it is simple and smart, we will talk about it in more detail.
What Are the Types of Fonts?
There are many types of fonts, maybe even hundreds, but we single out a few of them to make it easier for you to choose which type is more suitable for your web, graphic or print design.
1. Serif

This type of font is known by the "feet" seen at the top and bottom of each letter. There are a variety of different types of serif fonts that you can choose from. The well known the text style is "Times New Roman" as you can imagine and much more similar styles you can get from the design marketplaces. Serif fonts is ideal to make a significant touch to your designs such as fashion, covers or posters.
2. Sans Serif

This particular font family has less line width variation in comparison to the serif font family. The well known the text style is "Arial" which are still so popular between designers. Sans serif fonts are ideal to create an impression and best used in titles, presentation or documents.
3. Slab Serif

The slab serif family is characterized by thick block lines at the end of strokes. A well known fonts include "Archer" from H&FJ and "Officina Serif" by Erik Spiekermann. Slab serif fonts are ideal for grabbing attention, and are best used in headers, presentations or documents.
4. Script
This creative and inspirational font family emulates handwriting, calligraphy and cursive. A well known fonts is "Allura", "Great Vibes" or "Scriptina Pro". The awesome letters can add an impression to your design and are great to pairing with serif or sans serif fonts. Ideal for classic designs such as wedding invitations, greeting cards or postcards.
5. Decorative

This is the sovereign and most diverse type classification that grabbing attention with their art deco style and crazy awesome curves and folding. A well know fonts is "Naive Deco Sans", "Waldorf" or "Cinzel Decorative". Some of the font families use unorthodox letter shapes and proportions to create a more dramatic effect and distinctive appearance. Super ideal for artistic designs such as book covers, vintage or retro cards and magazines.
Font Licensing Explained
Each font has its own license, which must be taken into account, and if you use several fonts, it is important to check which licenses they correspond to.
1. Desktop Font Licenses
A desktop license enables you to install a font on your computer and use it for a whole range of offline purposes, such as logos, other graphics, print collateral, signage, merchandise.. pretty much anything in print.
2. Webfont Font Licenses
In some cases, web font licenses work on a per view basis and depends from online traffic amount. When using a web font you may be asked to embed some code in a site so that the foundry can count the traffic. Other webfont licenses have no traffic restrictions. Instead of that they have time and/or domain limits.
3. Server Font Licenses
Server font licenses are typically used in print on demand applications. For example, if you're designing a site that enables users to choose the fonts used on a poster, t-shirt or mug that will be printed and shipped, the font licensing conditions will be different. The license may have a time limit on it, and you may need to buy it for each CPU in your server package.
4. App and E-pub Font Licenses
If yu need to create an app related website and the app won't be covered by a web font license. If the font needs to be embedded in an app, you'll need an app font license. The same is for e-pub type such as digital books and magazines. There may be stipulations on readership numbers and timescale, so check the license carefully when buying.
5. Unlimited Font Licenses
The unlimited font license says it all because it is suitable for all large businesses that use a lot of fonts and need exclusive resources. Unlimited licenses usually cost over $10,000 but will keep your client out of typographic hot water in perpetuity.
6. Other Commercial Licenses
This kind a custom license works directly with organizations to create custom license arrangements to cover uses beyond those described above.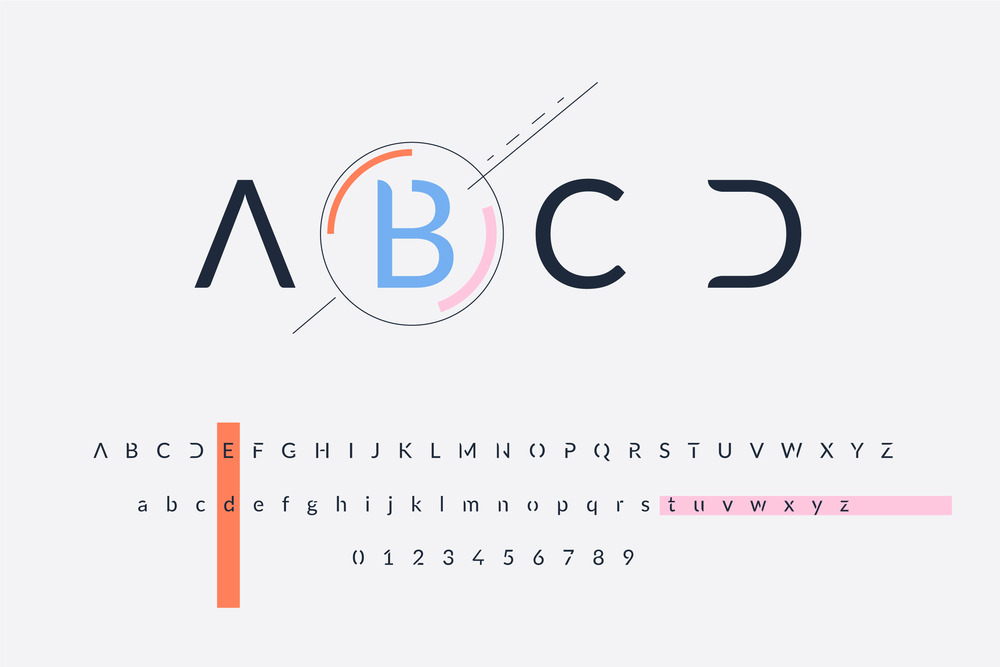 Why to Choose Premium Fonts?
Premium fonts are bought by larger foundries and diligent individuals for whom the work and efforts of others mean something. Online you can find many scams and rule breakers who should not live on this earth. So why is it worth choosing commercial fonts, we divided them into 6 reasons:
1. Extended Characters and Glyphs
What separates free from premium fonts is that the execution of the latter is specific and huge. After all, you don't need a font that doesn't have an ampersand or comma? this is the biggest problem with relying on free fonts and isn't the case with premium options.
2. Quality Guarantee
Premium fonts are carefully evaluated and the big design marketplaces check this constantly giving them pluses and a higher chance of being widely introduced. They won't degrade in quality when used at large sizes and are optimized for all browsers and devices.
3. Flexibility
Premium fonts adapt to your design, have flexibility and can be adapted to any job. Unfortunately, free fonts have limited options, so your design may not be complete when it comes to fonts.
4. Style and Weight
As a very minimum, your primary typeface should offer a light, a regular, a bold and an extra bold, as well as italic (slanted) versions of all the weights. More style and wight options more freedom you can include in your craft. Unfortunately, many of free fonts have minimum options to offer.
5. Multi-Language
A large part of premium fonts supports multiple languages, so you can create multilingual projects without any doubts and with the license adapted to it you can rest assured that you have everything in your hands, even the option to your native language.
6. Consistency
Premium fonts have everything you need and everything is in one place, so you don't have to wander around the Internet to find the right option or attribute using free fonts. The consistency is a vital necessity, because it costs not only more money, but also your nerves.
Great Examples of Premium Fonts
We have selected some amazing premium fonts from our series of listed types that will make your life, work and quality easier. So here they are:
1. Ronds Mukode Serif Font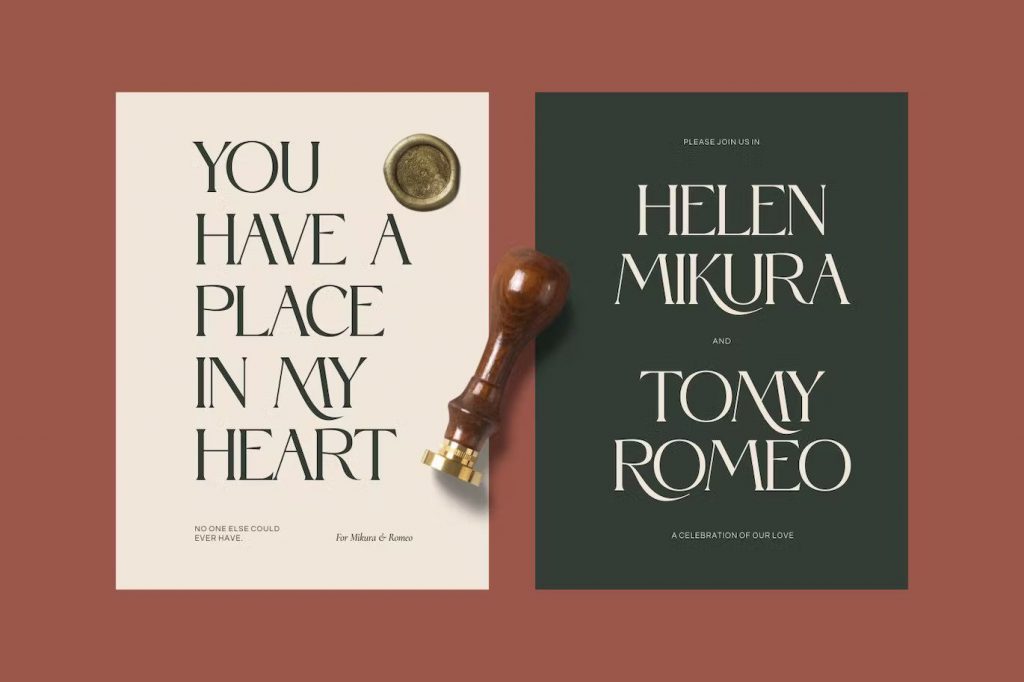 Ronds Mukode is aesthetic and modern display font with alternatives and ligatures. Font features – uppercase, lowercase, alternatives, ligatures, numerals & punctuation, multilingual support. So as you see this font is perfect for your designs such as stunning logos, quotes, Invitation, posts or blog posts.
2. Hoglar Sans Serif Display Font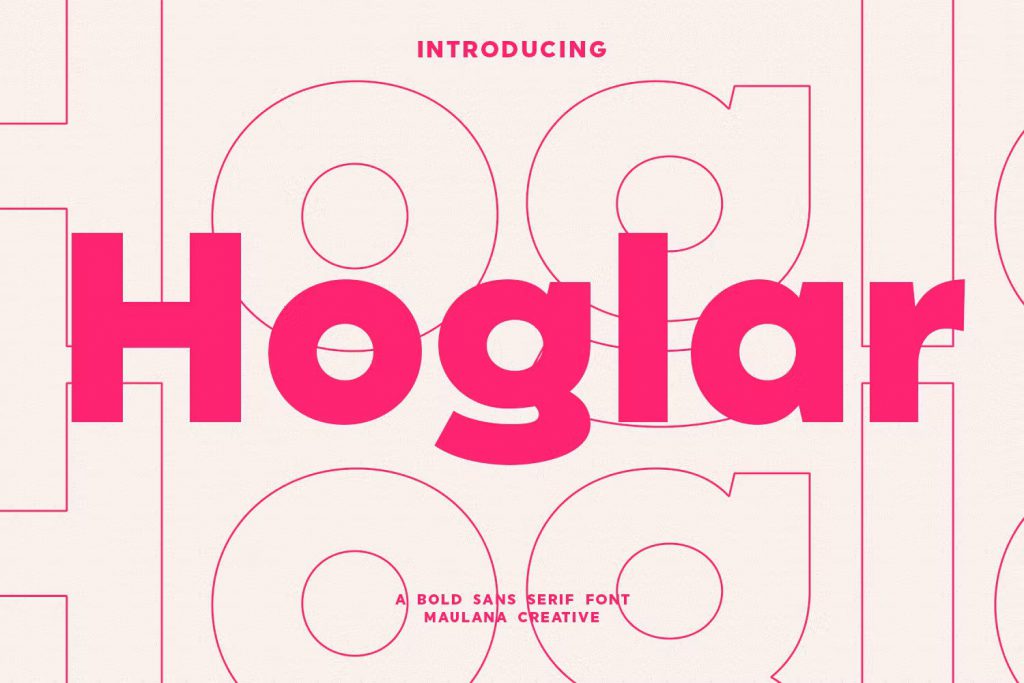 Hoglar is a modern sans serif font. With bold stroke, fun character with a bit of ligatures and alternates. Thi font support multilingual needs with more than 100+ languages. A perfect choice for designs such as logo designs, social media, Movie titles, book titles, a short text or even a long text letters.
3. Protagonice / Slab Serif Font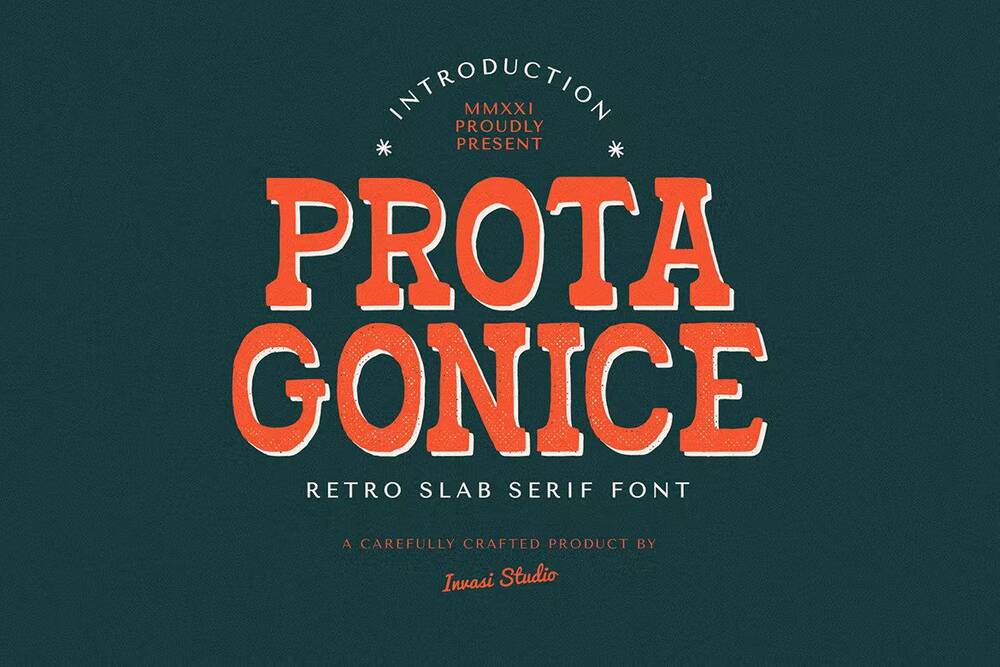 Designed by hand-drawn slab serif style font, Protagonice font comes in two varieties of regular and dotted textures. This font supporting a multilinguages and punctuations. Ideal for headlines, flyers, posters, greeting card or product packaging.
4. Brightsome / Script Font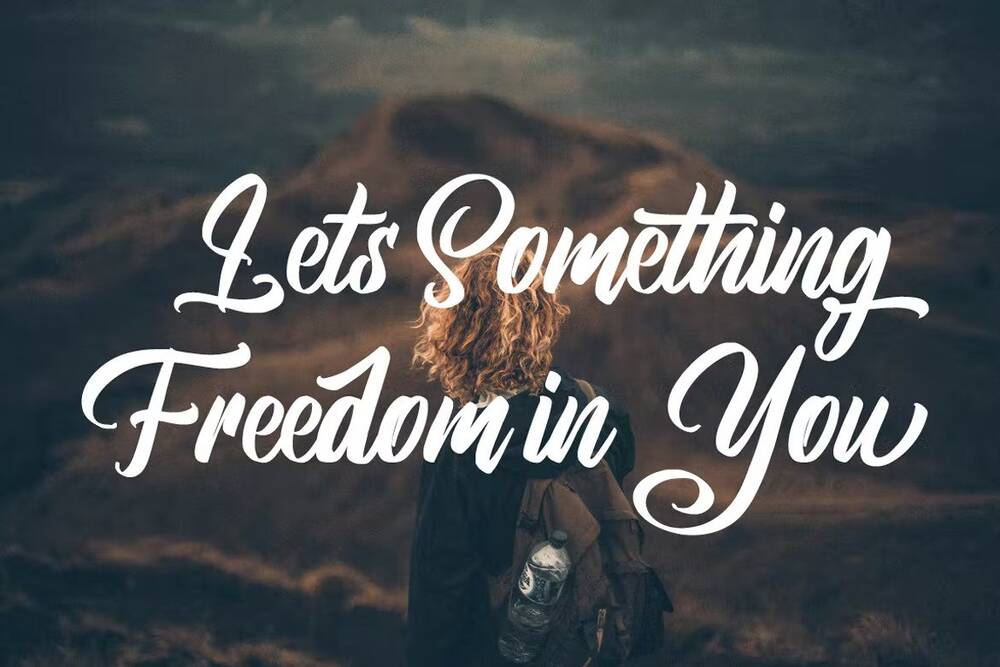 Brightsome is script font with handlettering brush style, an opentype feature include to the font. This font has a unique style, PUA encoded, easily customizable. Suitable for designs such as wedding, events, t-shirts, logos, badges or quates.
5. Ringgreat Decorative Serif Font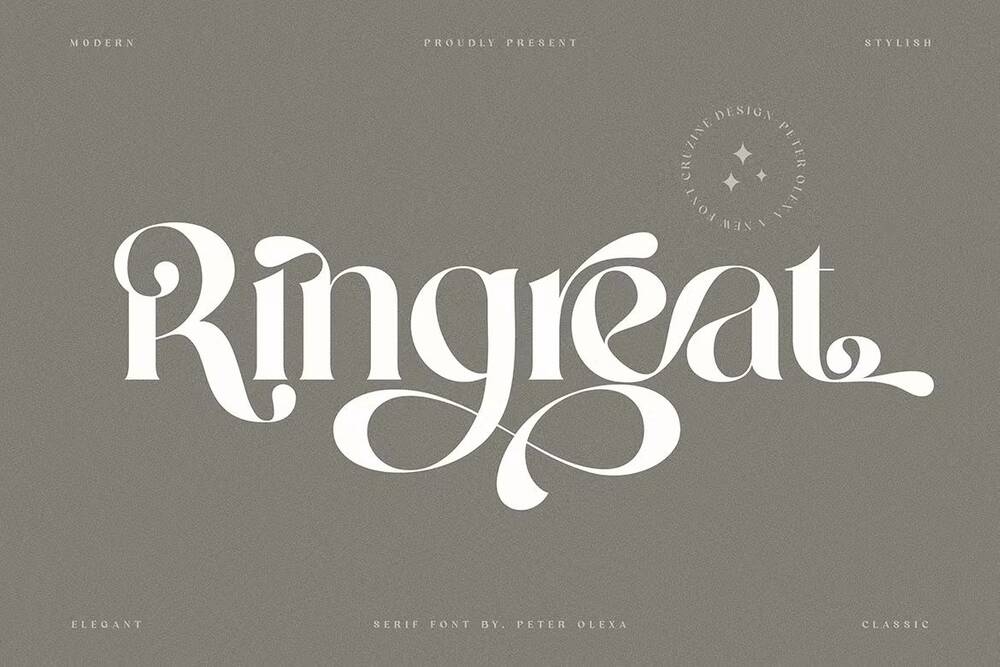 Trendy, bold & modern style serif font for your fancy projects. It supports multilingual, lot of alternate and ligature characters, so it is great for modern branding projects such as unique and original logo designs or website headers.
Conclusion
If you want to start and hit the top ten for your designs, choose only premium fonts. They are not cheap, but it is better to pay once and work easily, without any problems, than to constantly look for something free and get burned in front of your customers.
Published by
decolore
Thanks for being a part of this beautiful blog. Hours spent to create this web space to our visitors as much useful as we can. We're living with a pace of life and build beneficial collections related to graphic and web design. Here we come up with premium and free collections like mockups, backgrounds, fonts, wordpress themes, branding, inspiration, tutorials and informative articles for professional designers and beginners. Go ahead and let's be a partners! View all posts by decolore