Christmas on the nose and we have soo much things to do! It is not an exception to learn some coding as determination to do this before the events come 😉
These spectacular Christmassy code snippets will certainly come in handy. Our collection of pure CSS Christmas projects is a perfect start for your festive greeting. It is divided into several parts, covering the essentials of this enjoyable holiday. Let's explore!
You may also like:
Merry Christmas: Pure CSS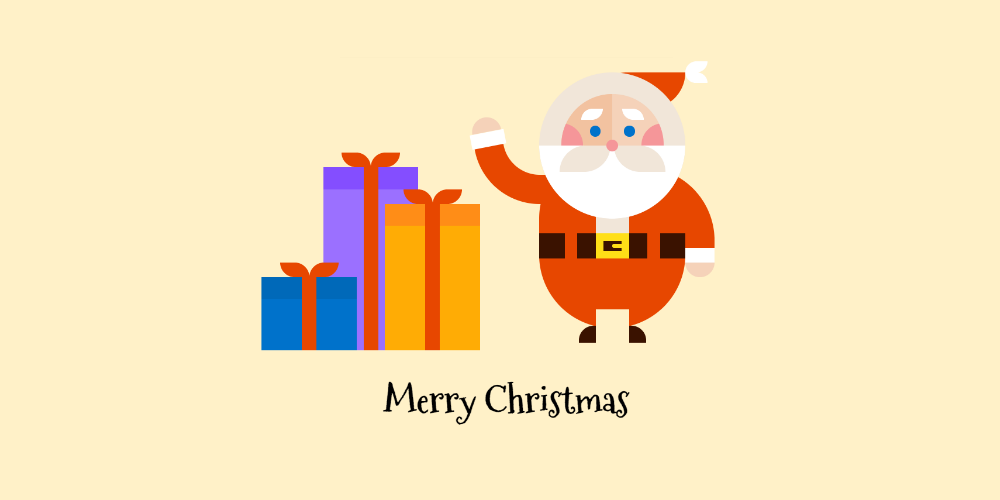 Just take a look at the project by Narendra N Shetty, is not he nice? There is a certain geometric appeal: You can easily delineate circles and rectangles here. The pen feels joyful and merry.
Merry Christmas Pure CSS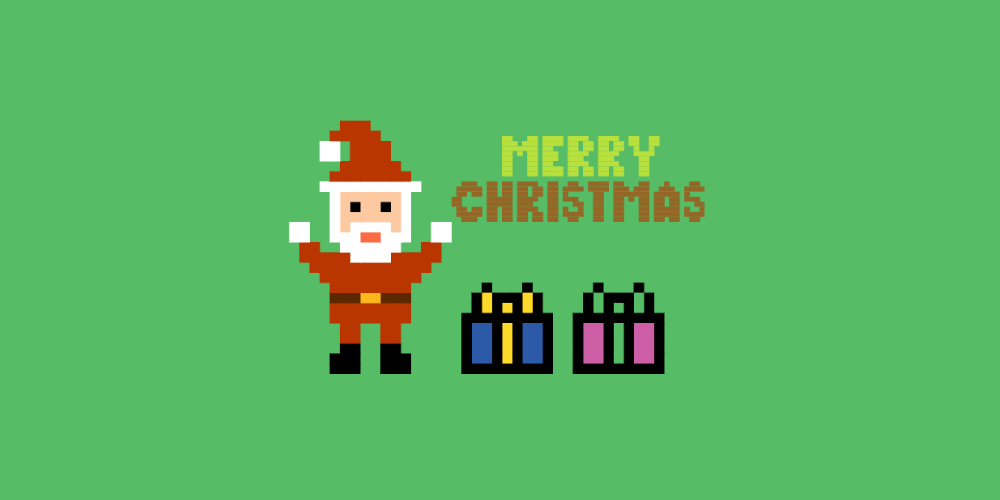 The beauty of old-timey 8-bit graphics inspired Henrique Rodrigues to create a modern, oversimplified Santa. His "Merry Christmas" project has a powerful digital vibe that goes perfectly well with our computerized era and online greetings.
Santa – Merry Christmas Everyone!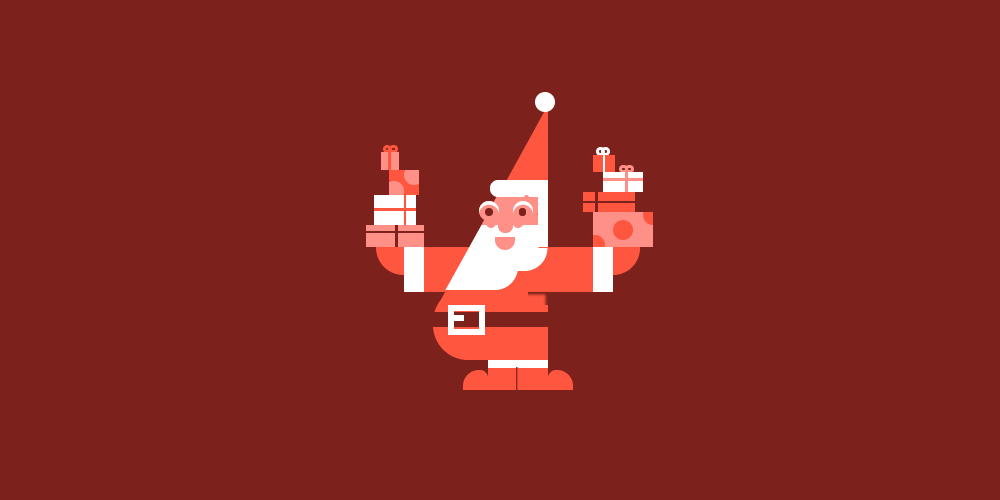 Matt Harris shows us a fantastic take on flat realization where sharp angles, vivid edges, lots of geometric shapes and clear boundaries bring about an outstanding result. Simple, elegant, nifty and techy.
Deliver on Christmas Morning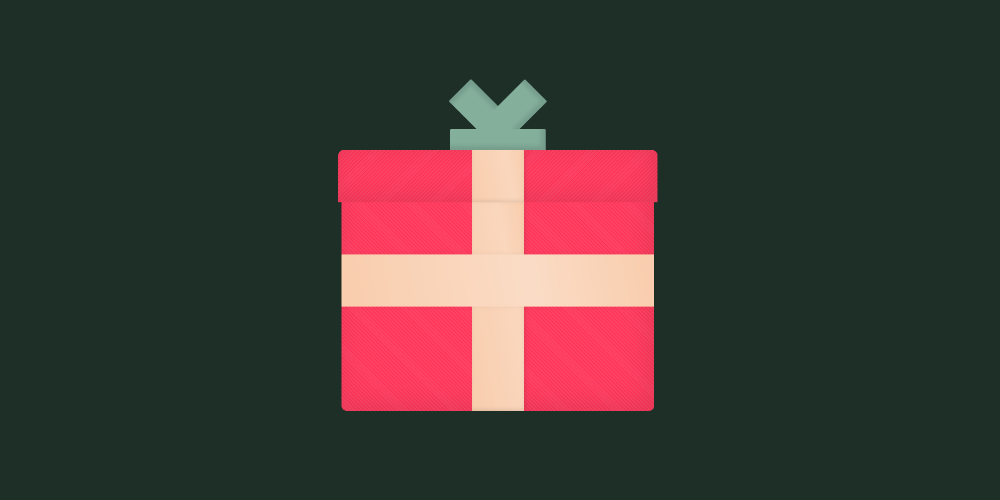 Unlike the previous three concepts, this project by Ryan Mulligan has some attraction. When you hover your mouse cursor over the closed box, Santa jumps out. The idea is simple and the realization is pure HTML and CSS. The general impression is fantastic.
Merry Christmas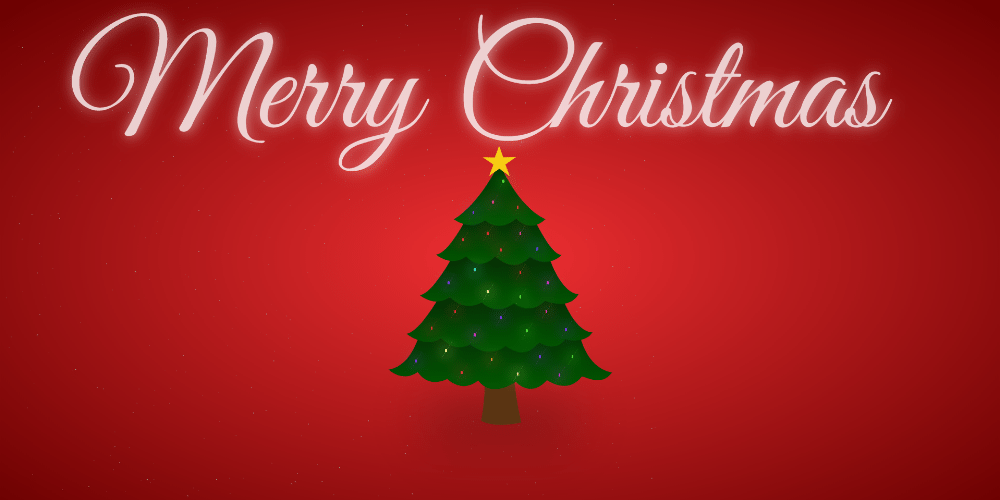 Merry Christmas by Rachel Bull is a traditional greeting card with classic aesthetics. It has a red background, typography with swirls, a Christmas tree with a topper, garland and lights. There are glitters in a background that twinkle and garland whose lights change colors every second.
Merry Tree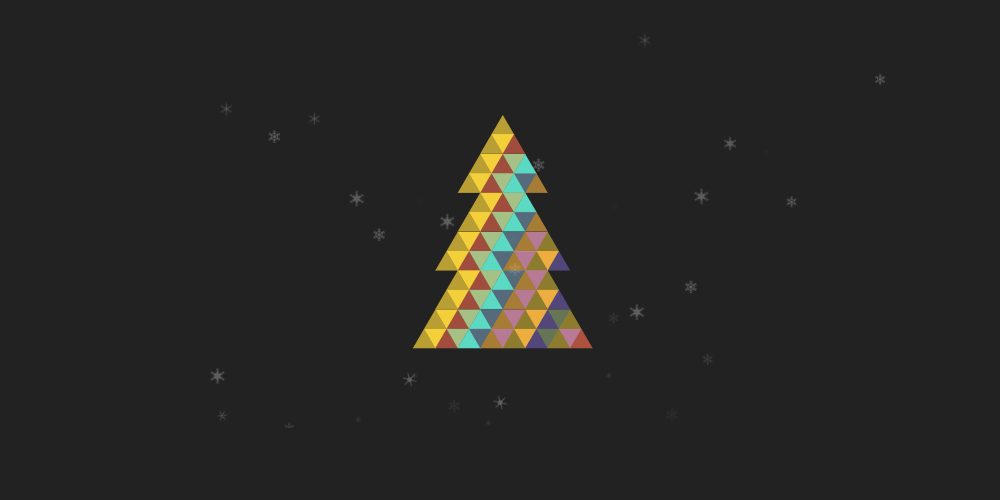 From classic to abstractionism, Christmas Tree by Andrew Hawkes is composed of numerous colorful triangles where each one is supplied with a flip effect triggered by the cursor.
3D Christmas Tree Animation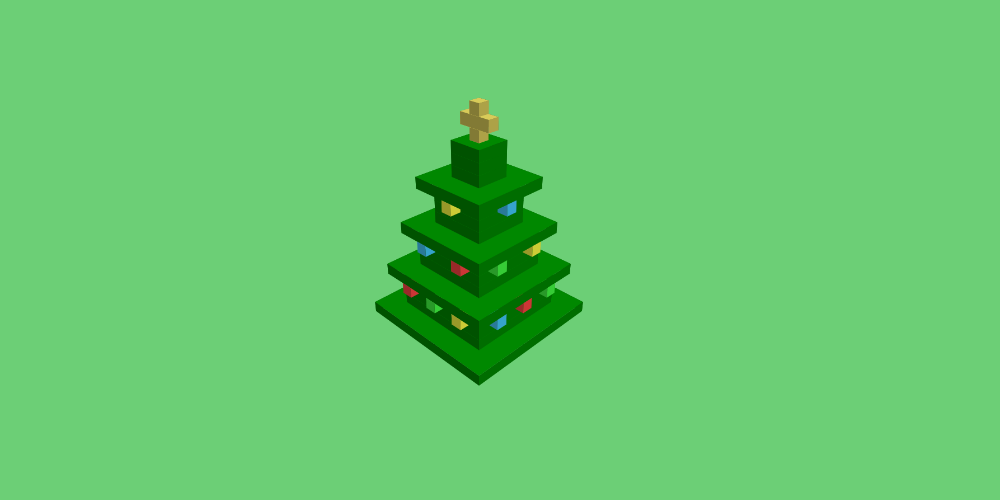 3D Christmas Tree Animation by Jon Kantner has a certain Minecraft quality. There is nothing fancy. But namely, this simplicity and cubism separate this solution from the others. It is perfect for all the geeky email newsletters out there.
Happy Holidays!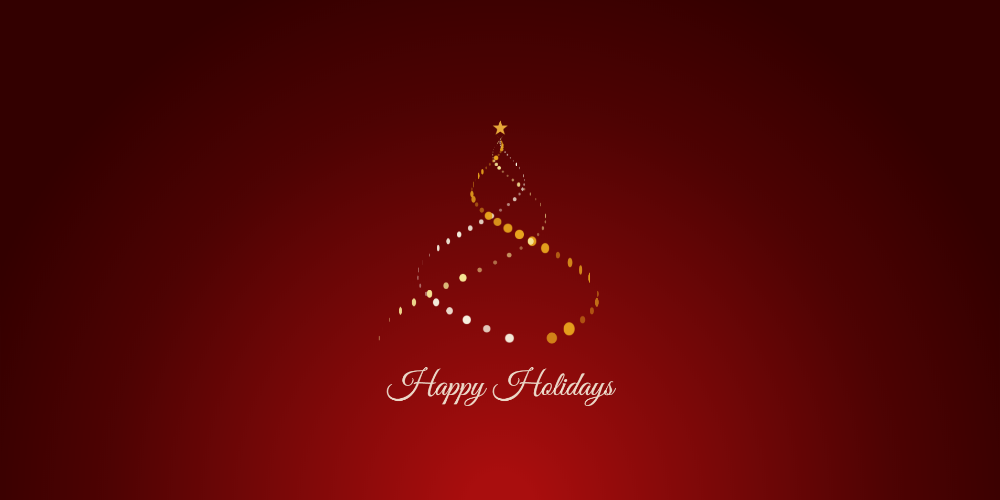 The wrk by Ana Travas is ideal for some magical greetings. Much like the solution by Rachel Bull, it is built with the help of the classic elements. Although the Christmas tree is neither fluffy nor green, this bokeh realization is certainly worthy of attention.
Christmas Animation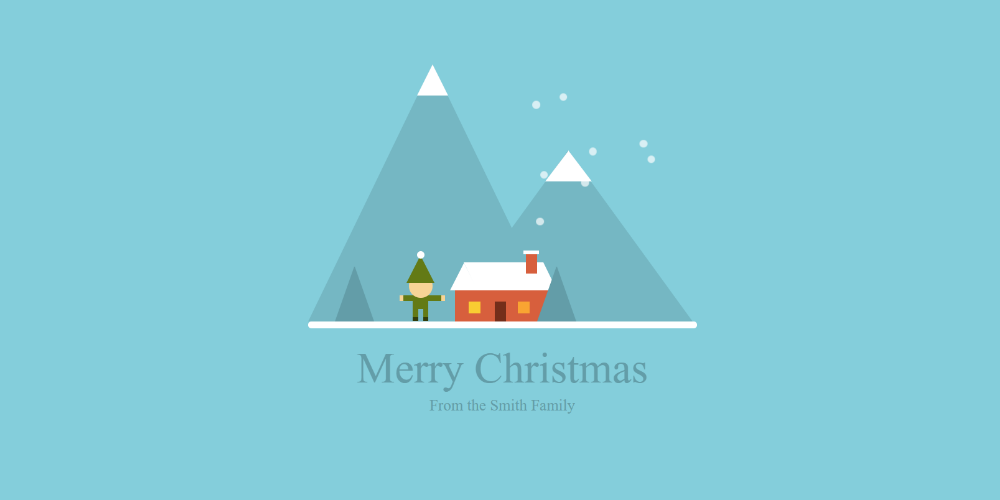 The more so, there is a trend of creating illustrations only with the help of HTML and CSS. You can find some excellent lightweight solutions. For example, Christmas Animation by Texx Smith.
Christmas Blend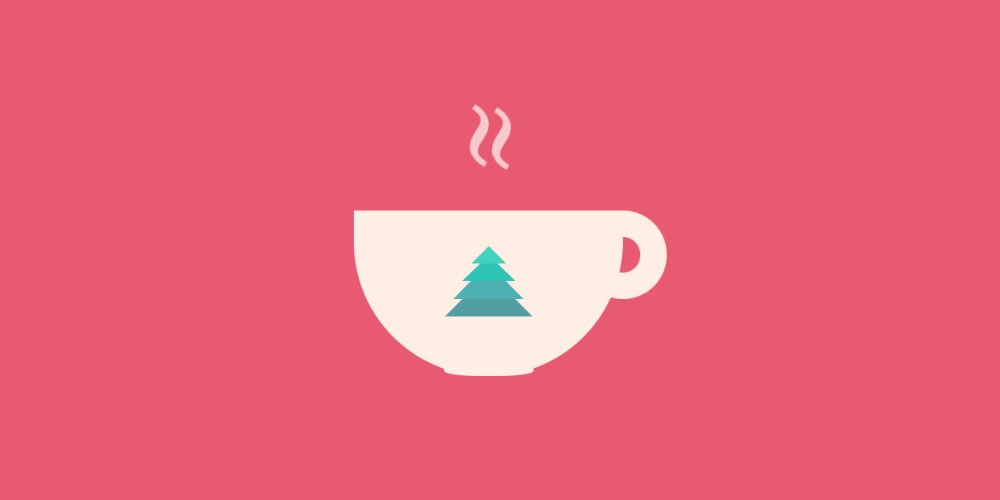 The Christmas Blend by ilithya shows a white steamy mug with a tree illustration on it. Indeed, it is very Christmassy.
Pure CSS Christmas Wreath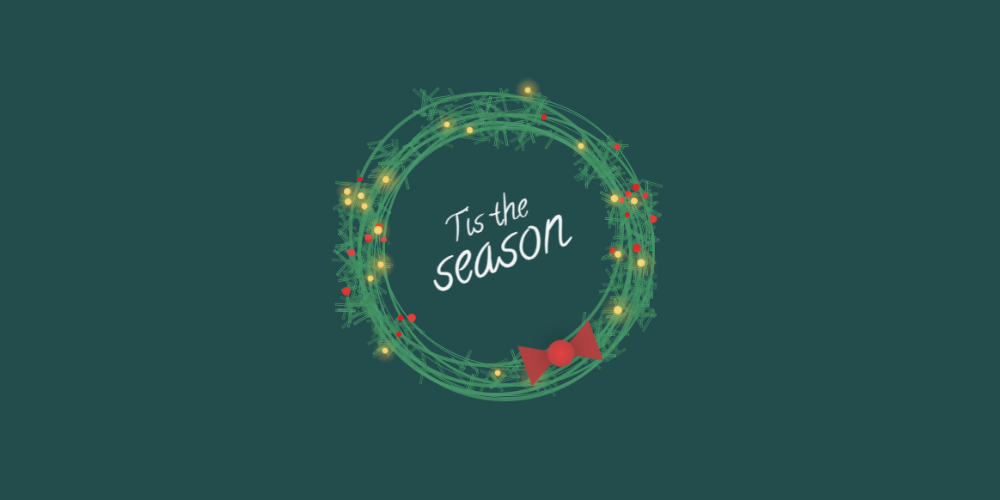 Jerry Low's Christmas wreath is not as bushy as we are accustomed to seeing, yet it certainly has a festive spirit.
Christmas Lights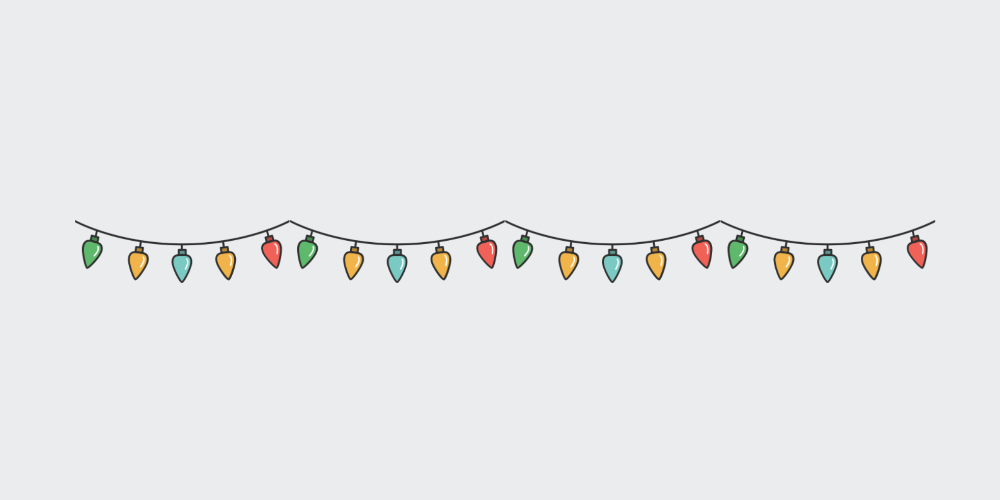 Christmas lights by Chris Doble are perfect for enriching the header and footer of your email newsletter design. They are blinking and changing the colors.