The paper cut effect is one of the latest typography trend founded in early 2018 and this quirky style is still very popular. It looks especially good when applied to typography and used for display fonts.
Today we have collection more as 15 good looking paper cut fonts for your best typography design projects. Apply these fonts and see the exciting results. Keep a good mood and enjoy!
You may also like:
Free Paper Font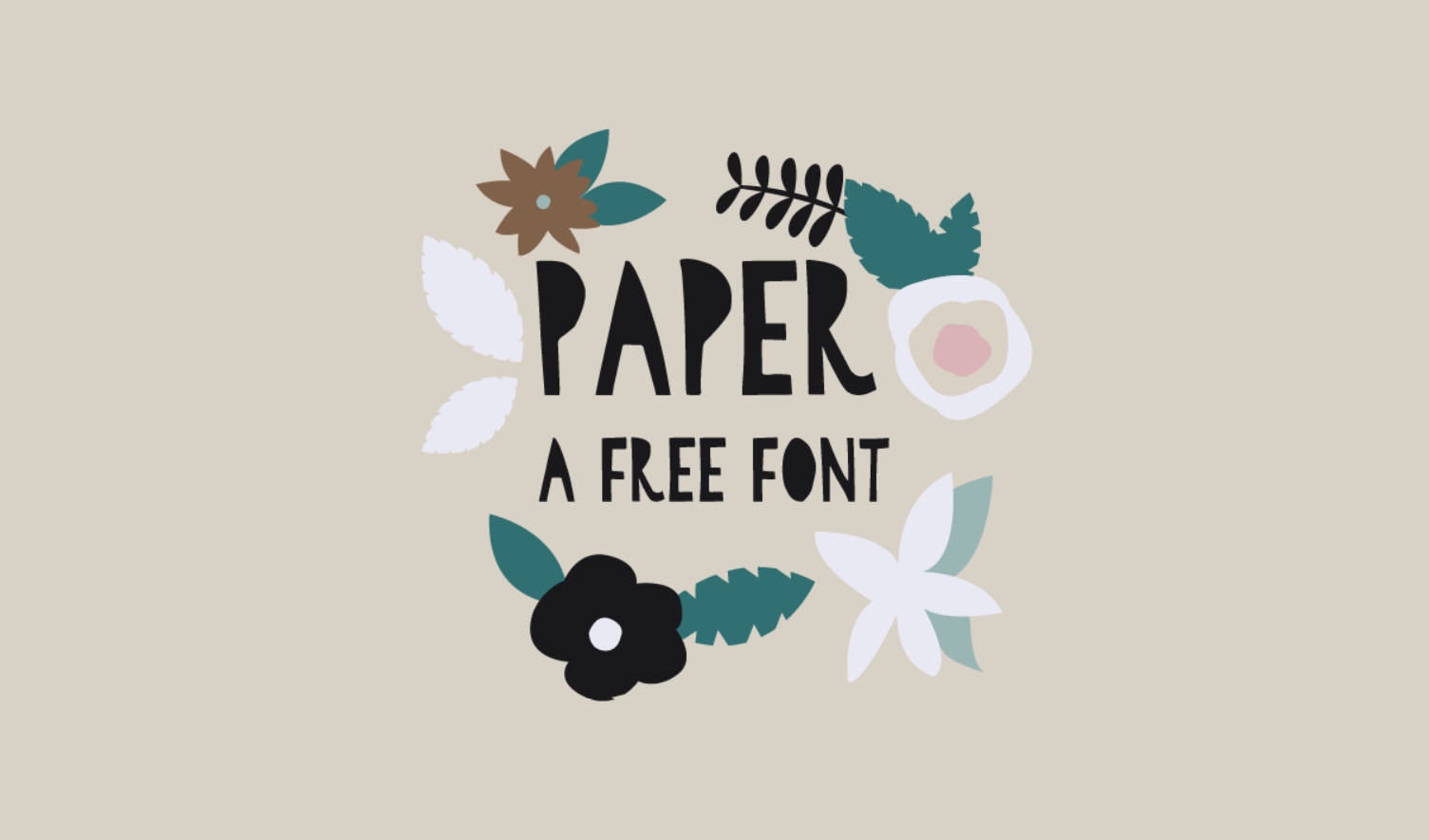 It is a cute display font that was created from real paper cut out. Letters were cut out from papers then traced to digital format, thus giving the raw sense of hand craft work.
Free West Side Font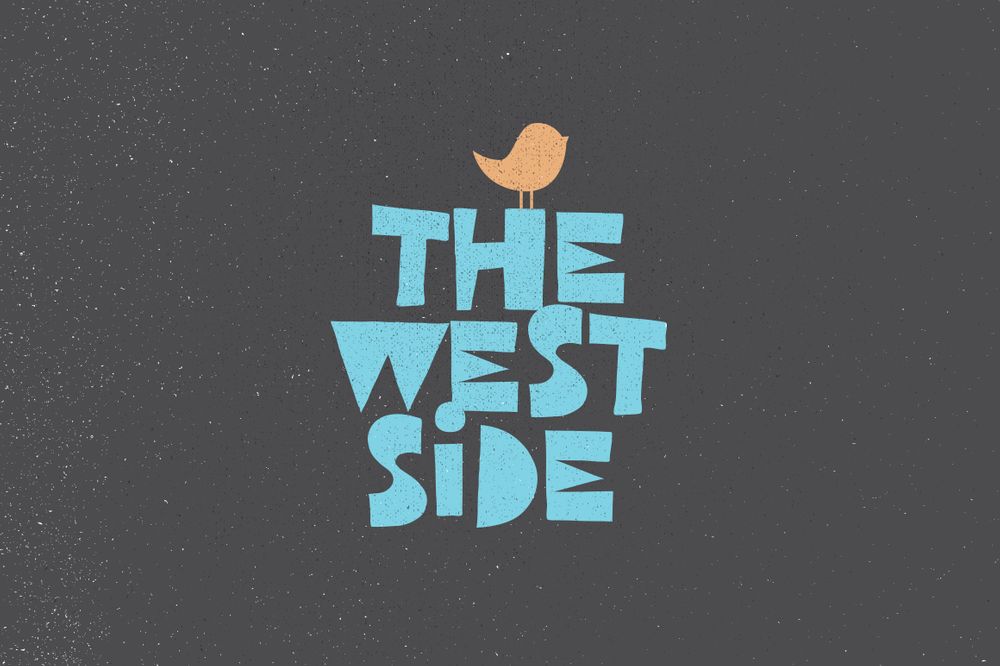 Inspired by 1980s handmade poster designs and illustrations, here we present to you a block-styled handcrafted typeface called West Side. West Side typeface can be used to quickly give a retro feeling in your design.
Papercute Font Collection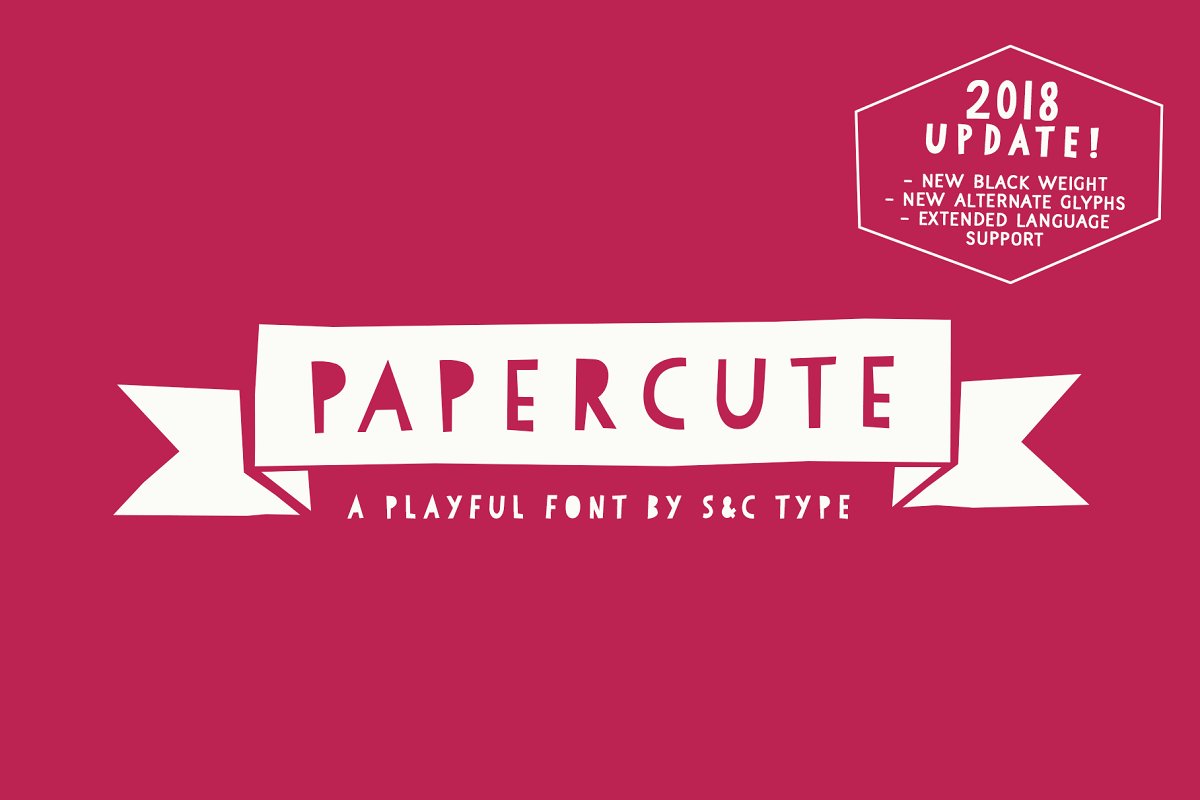 Inspired by paper cutting, this font is easy to read, easy to play. Small caps are a little different than caps to create alternative glyphs. We also designed a set of cute paper ornaments, to enhance your designs.
Papercute Inline Font Collection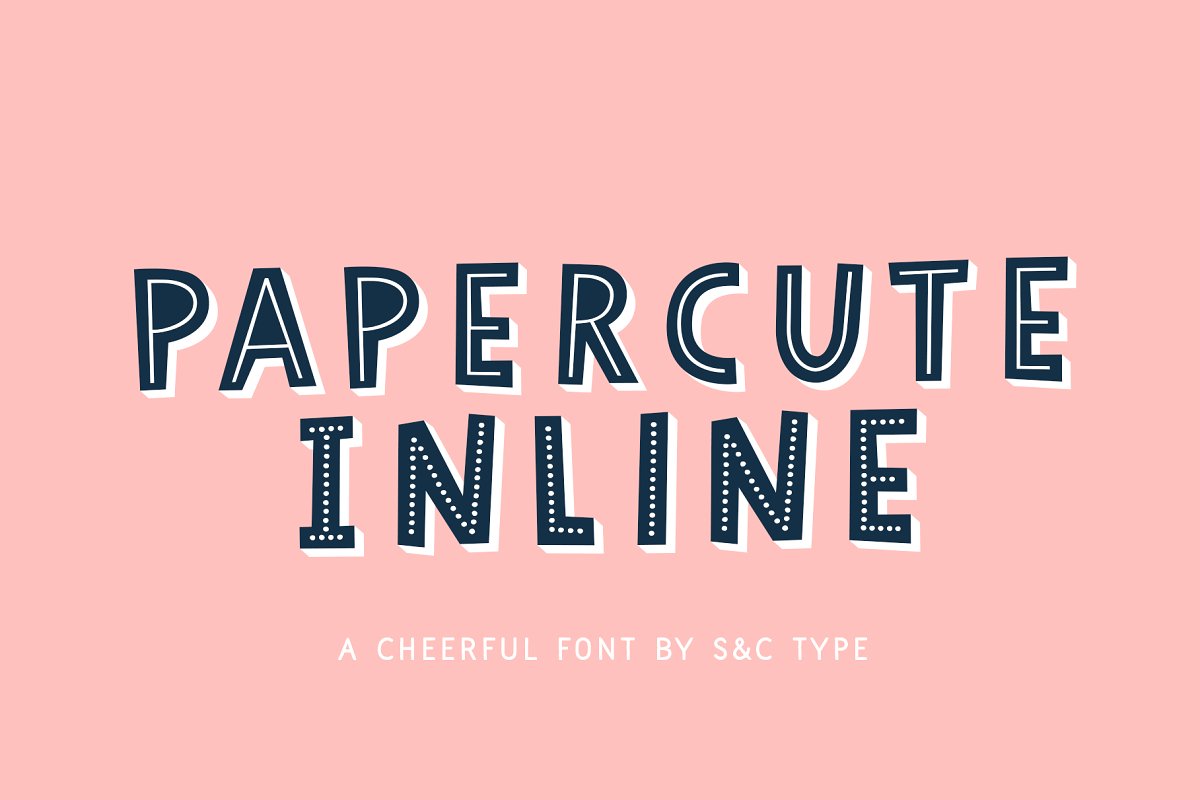 Inspired by paper cutting, this font is easy to read, and easy to play with 8 different styles, including 3D, outline, full or dotted line, that you can use alone or together.
Paper Cute Handmade Font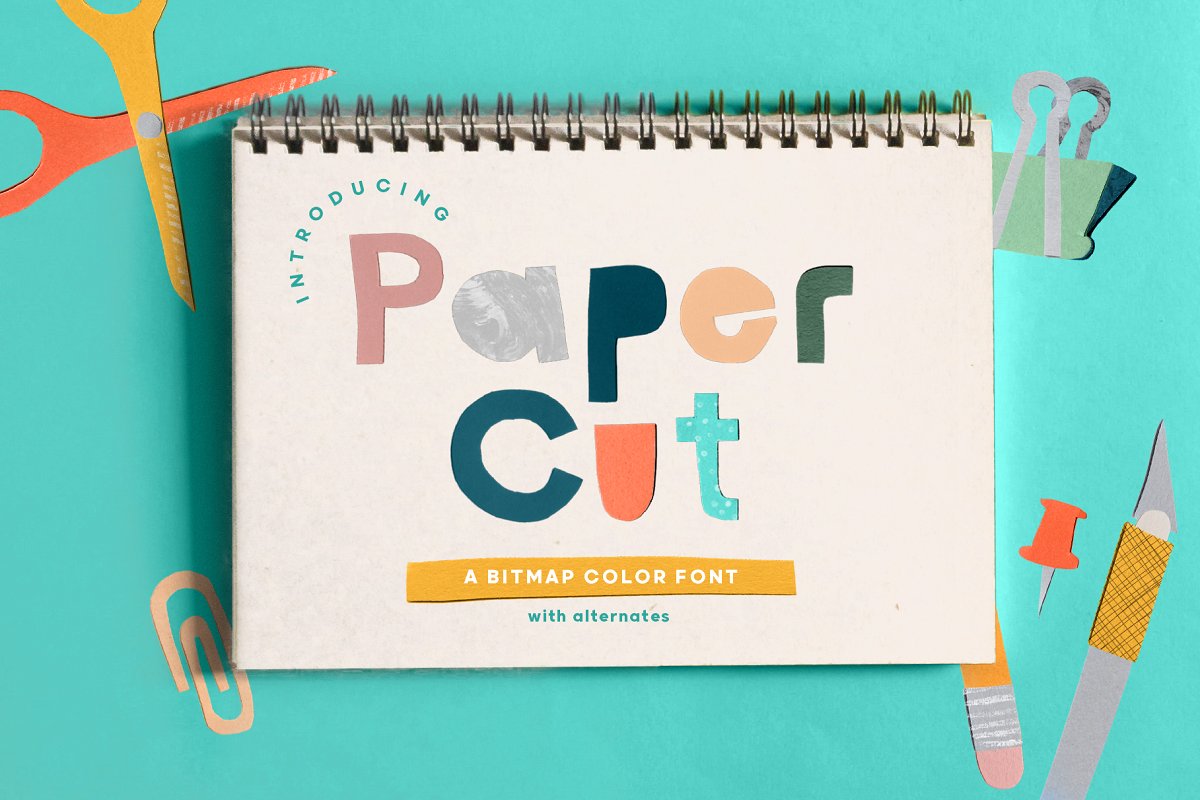 Introducing Paper Cut, a super fun and colorful font made from real cut paper shapes and handmade textures. This font gives a beautiful handmade feel to a wide range of products, from branding to web design, social media to packaging!
Paper Cut Font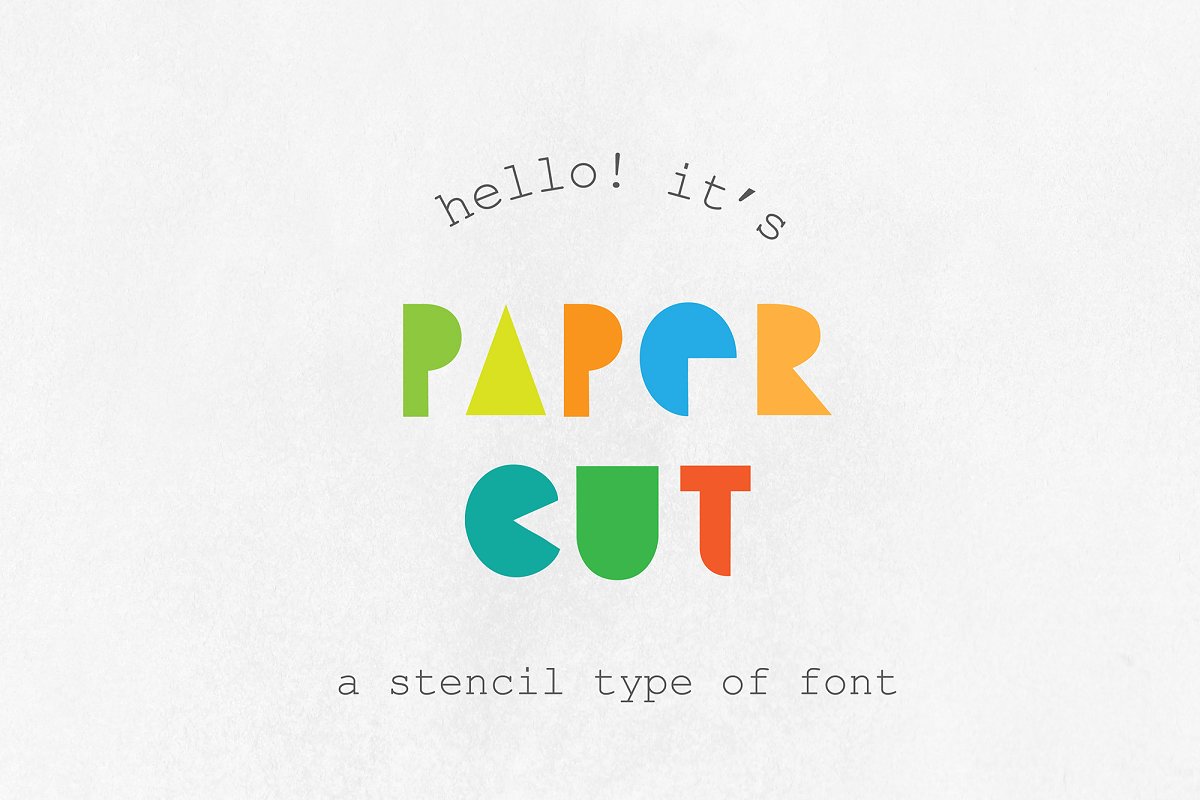 A geometric, stencil type of font, created for cut-outs and laser-cut letters. All characters are in one solid piece. Great for playful typography too.
Papercut Font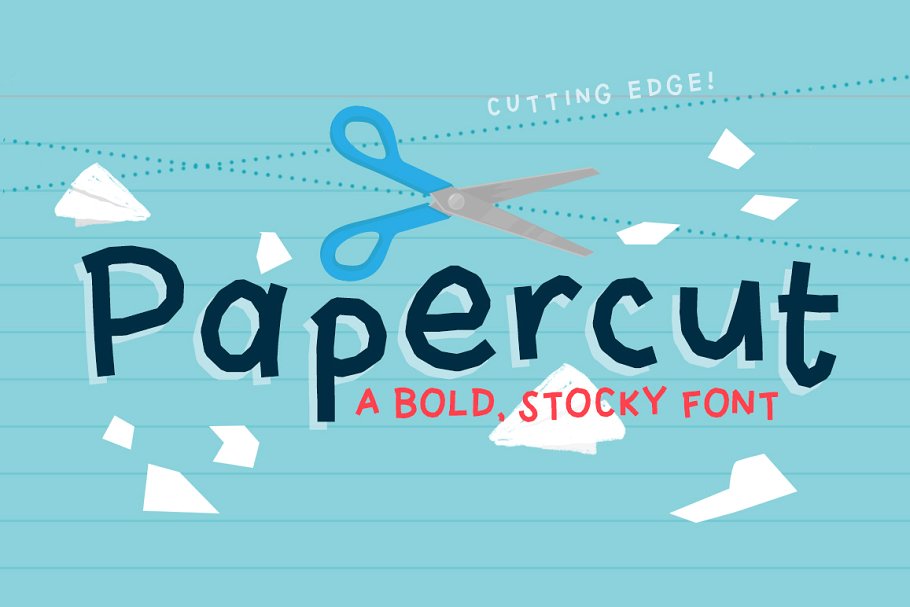 Papercut is a simple yet bold font reminiscent of paper cutouts in elementary school, giving off an air of youthful, irreverent, and playful nostalgia for your projects.
Roughcut Font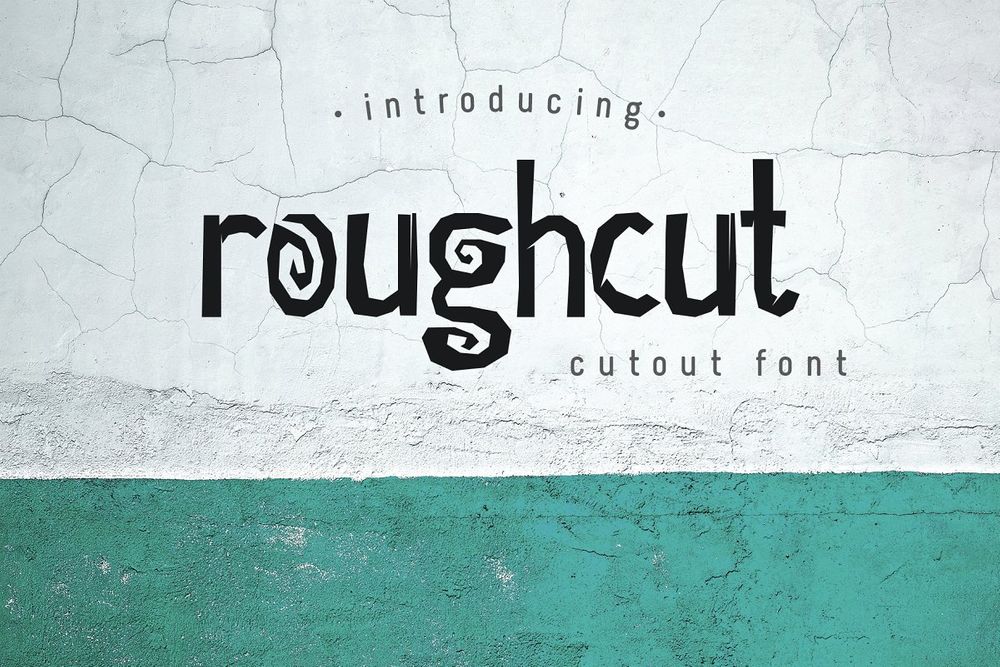 This font include uppercase, lowercase and numbers. It is well suited for posters, quotes, logos, labels, t-shirts, advertising, book and magazine covers.
Cute Kraft Fonts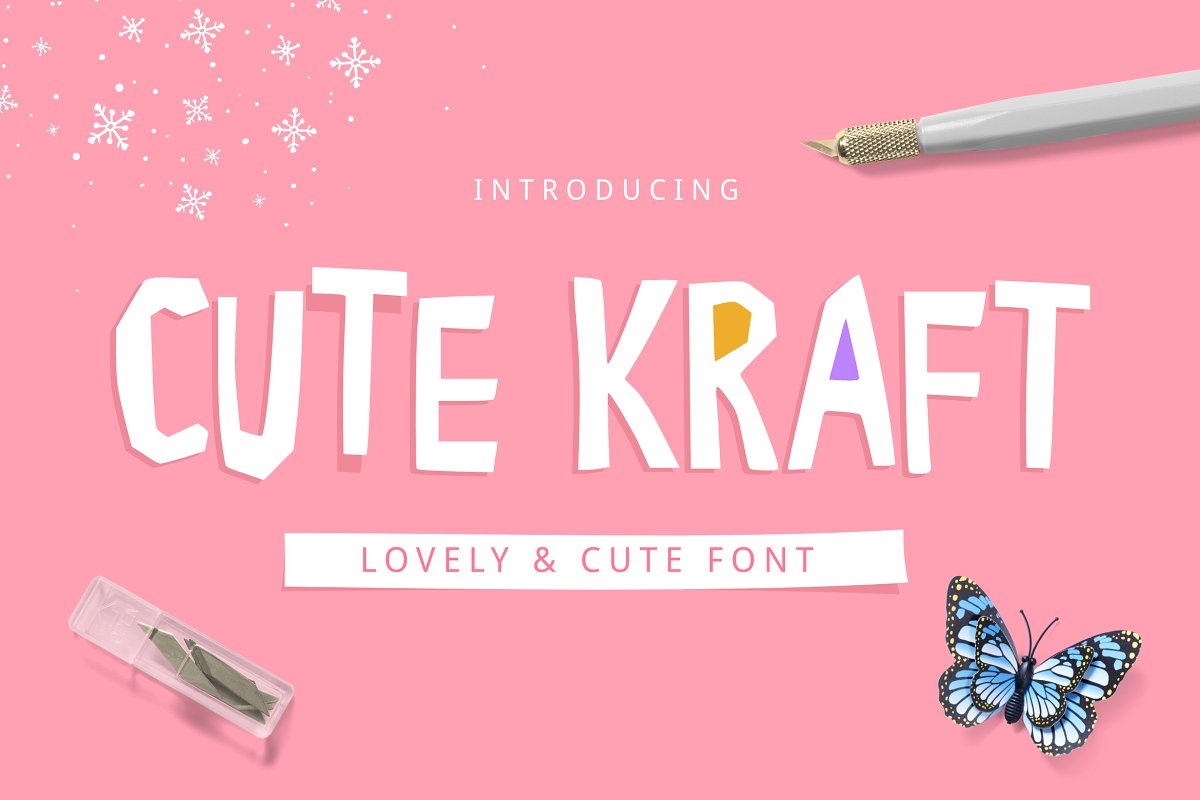 Artistic and lovely paper cut style fonts, suitable for many project, signature, quotes, logo, doodle, heading, title etc.
Slice O'Paper Font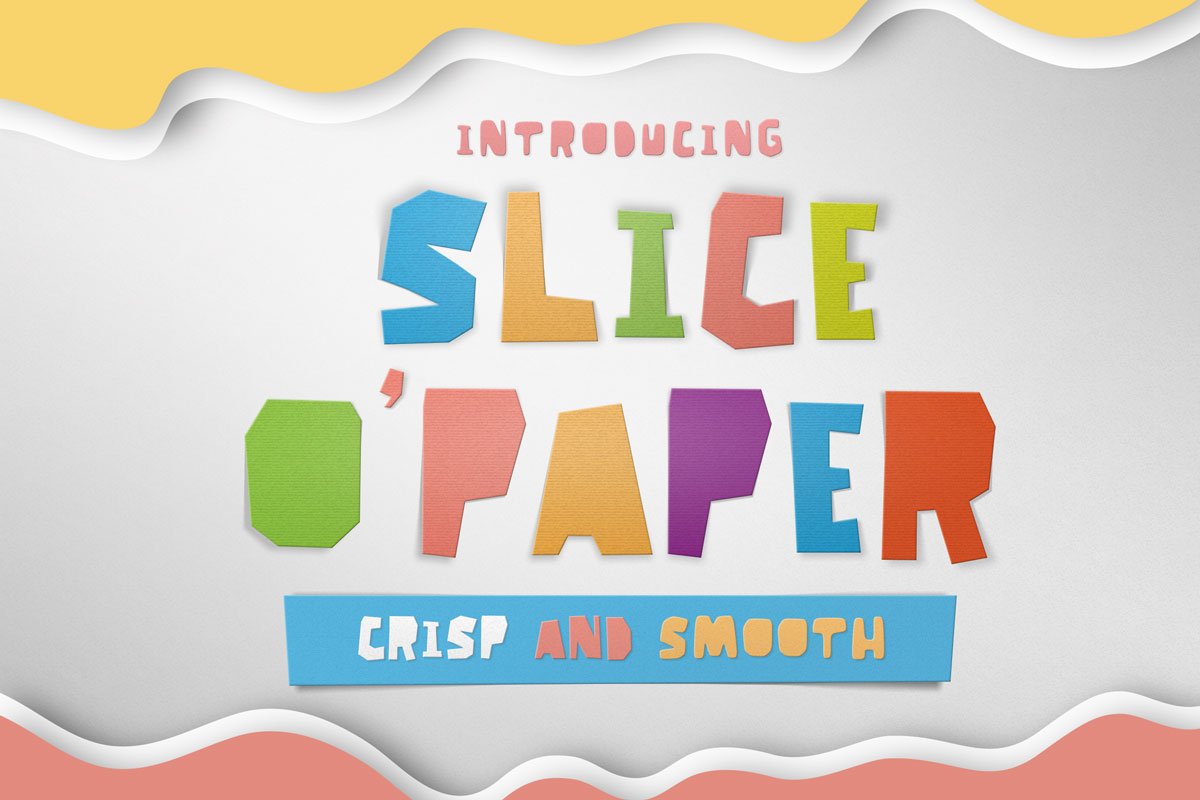 Slice O'Paper font duo, inspired by a papercut style. Imperfect cut, shape and doodle of this typeface add more fun to your design. It really feels good for display and greetings.
SNIP! Font Family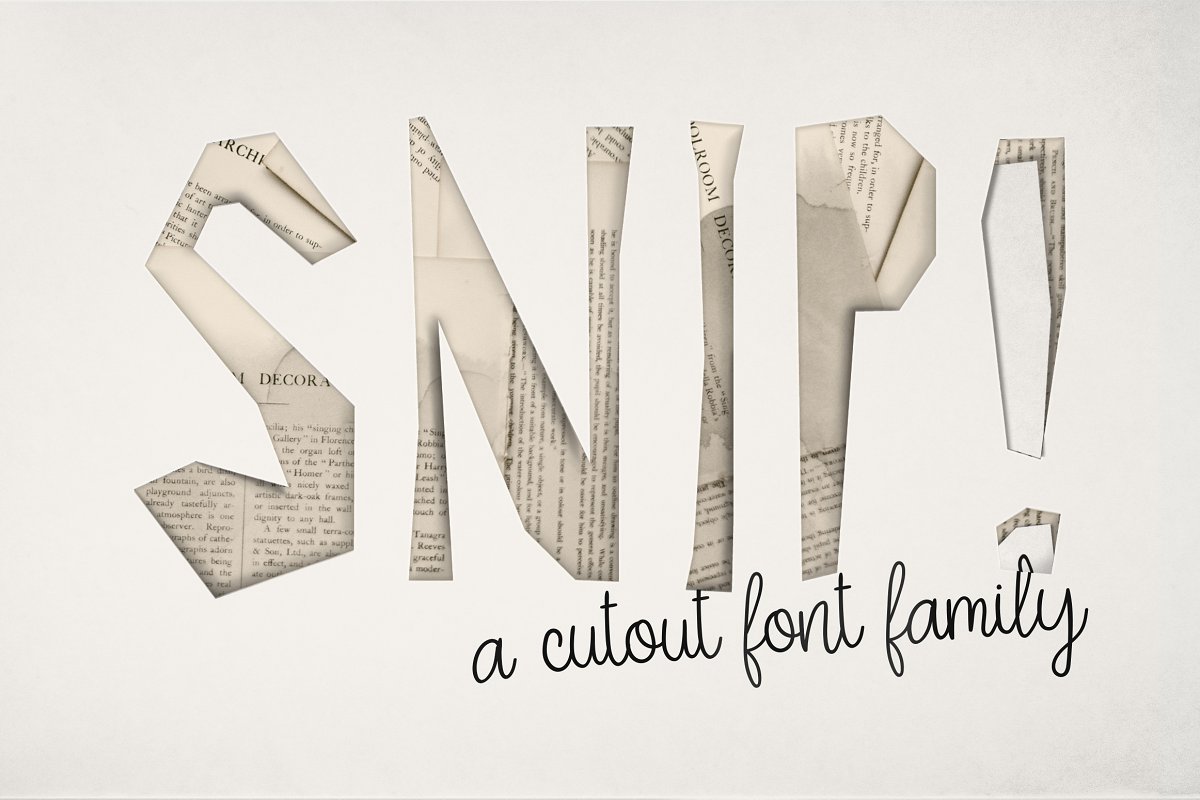 Combine these two styles to create catchy caption for your poster, book cover, social media, greeting card, packaging, art prints, gift tags, party invitations, brochures, flyers, photo overlays, scrapbooking, social media, magazines, books and so much more. This font family is perfect for design projects in cutout style.
Papier Coupser – Papercut Style Font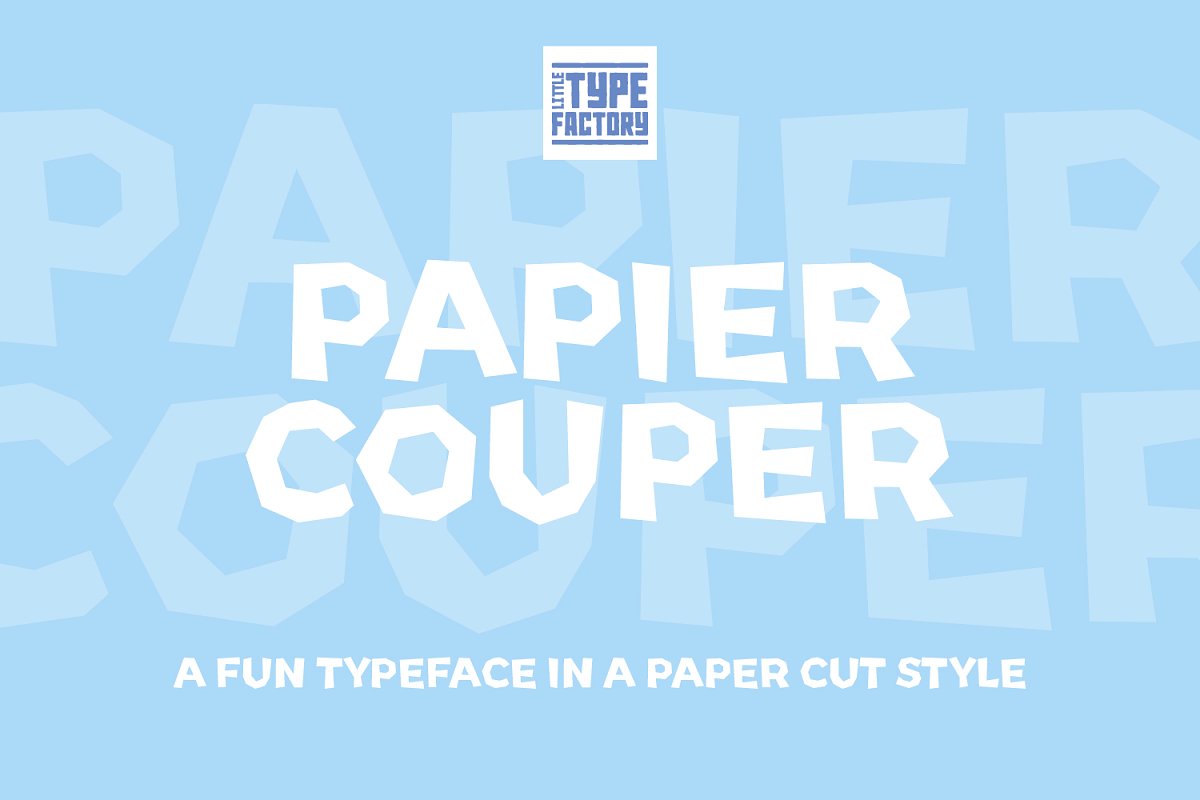 A paper cut style typeface. Fun, bold and designed for display usages. Great for headings, titles and quotes. Anywhere you want to introduce some character and something unique. Works really well on products from t-shirts to mugs and bags to cushions!
Paper Phil Craft Font + Free Textures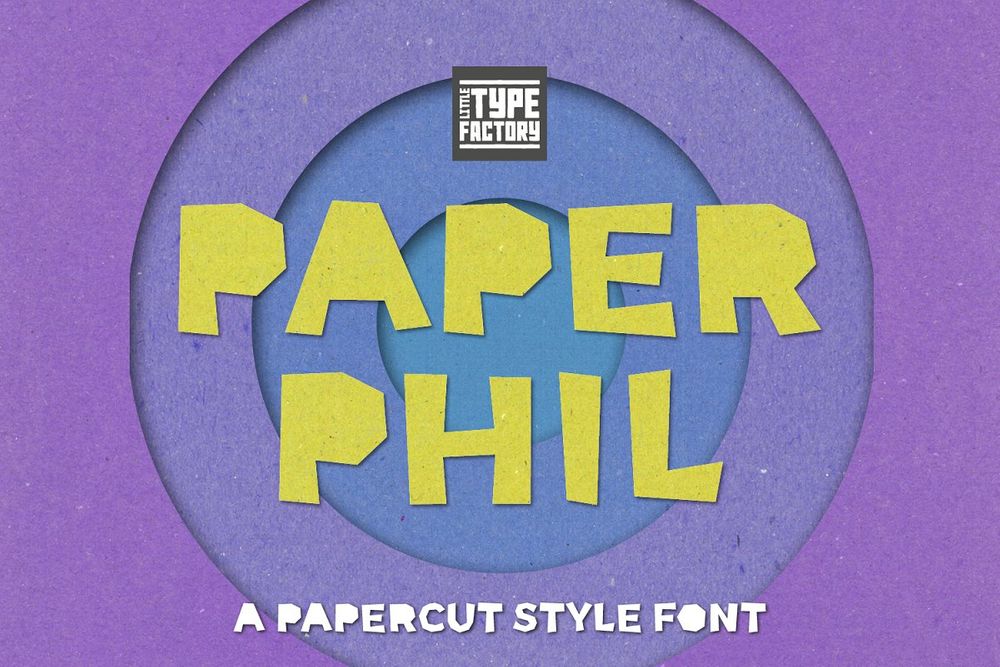 A fun and funky, bold font based on cut paper letterforms. Ideal for crafters and crafting or something a little playful. Can be used for all products and merchandising such as t-shirts, mugs and packaging.
Paper Cuts Color Font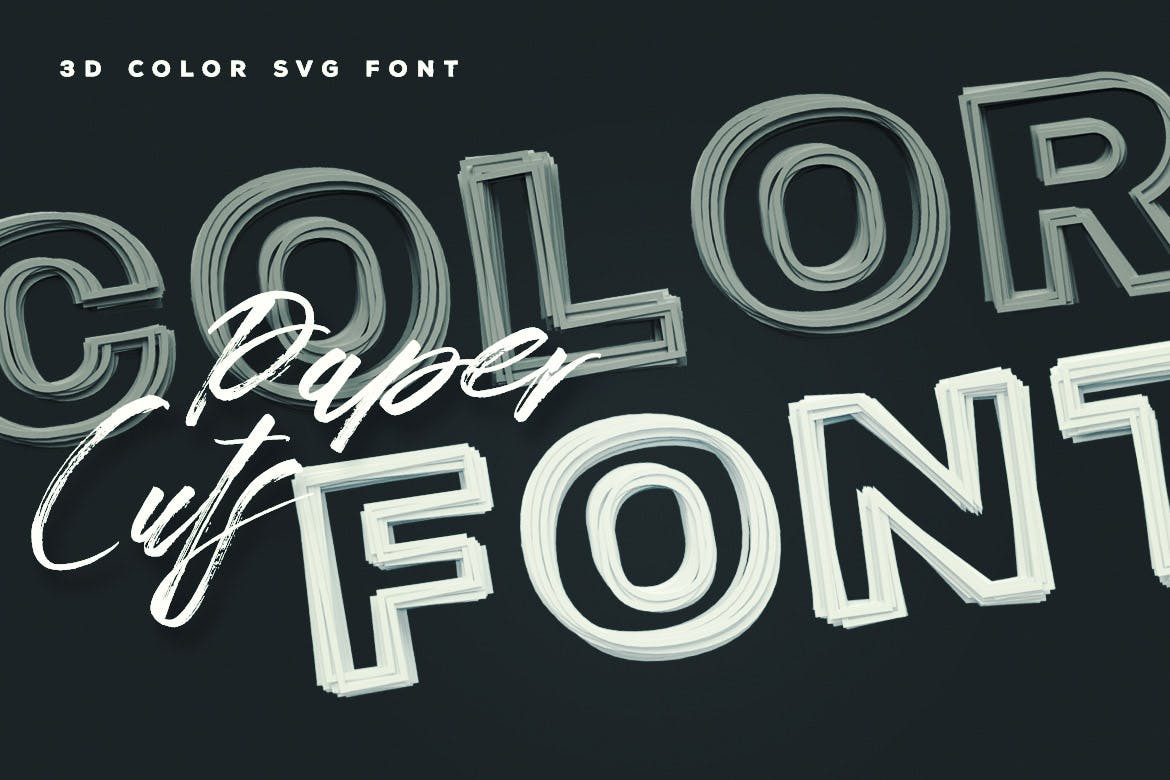 2 versions of the SVG font – light paper and dark paper. Best for funcy typography projects.
Vintii Font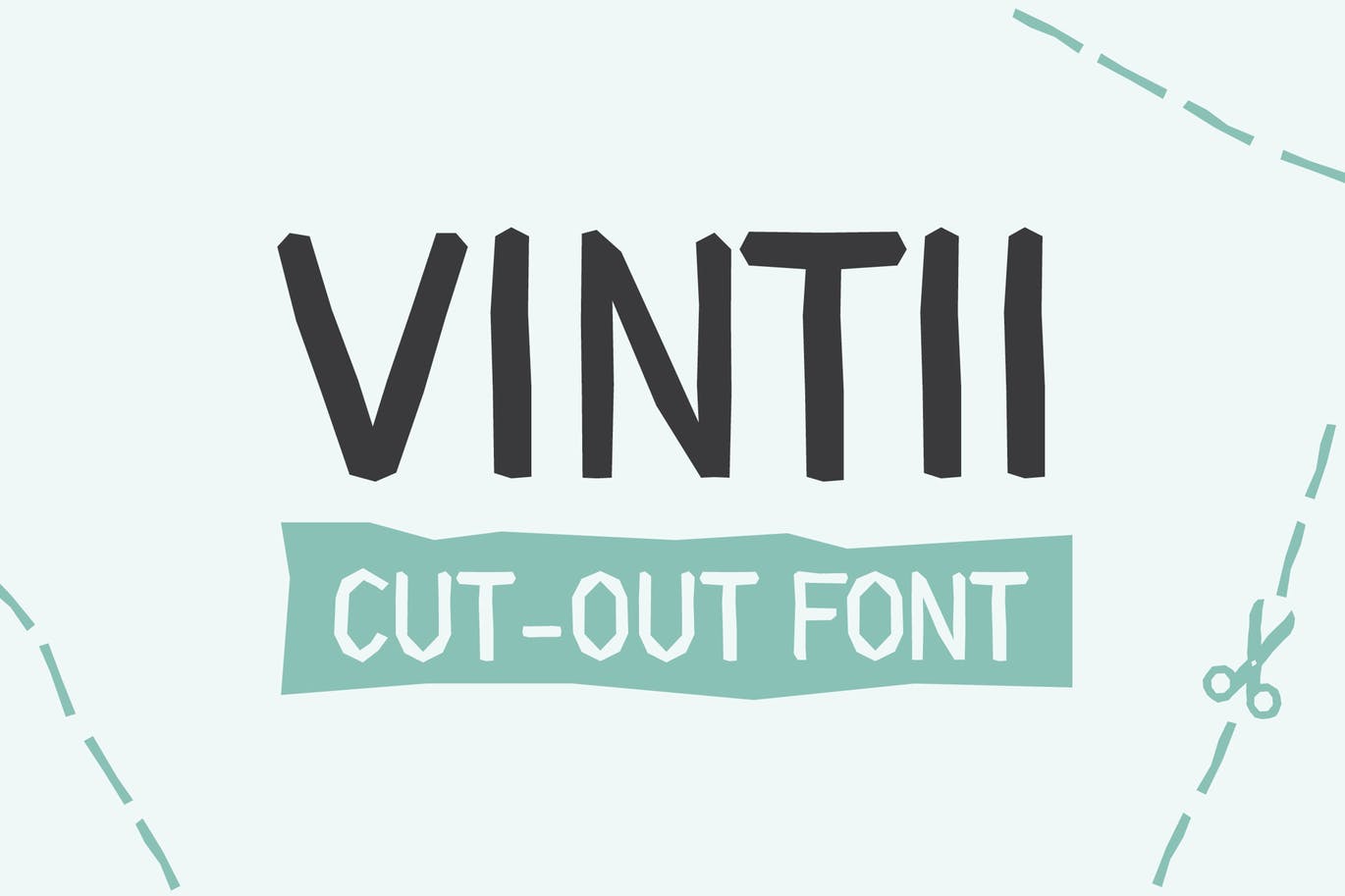 Vintii is decorative cut-out uppercase font. Inspiration for this font comes from paper and scissors – bold, fun, asymmetric letter forms. This font is great for headlines, logos, posters packaging and short description texts.
Block Party Font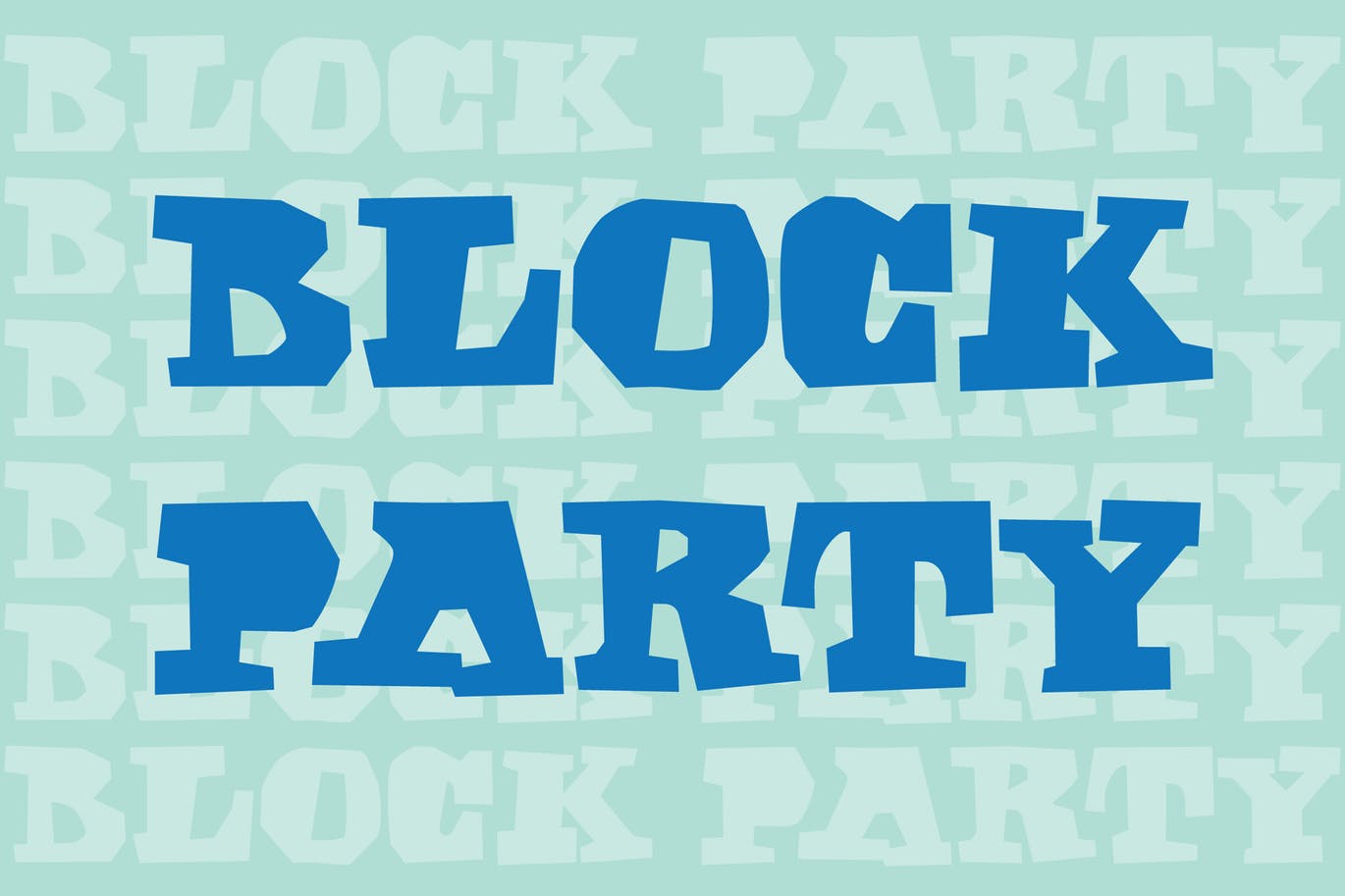 Block Party is a bold and funky font that resembles chunky rocks or letters cut from paper. Perfect for any design that needs a fresh and childlike feel to it! The happy-go-lucky letters will bring an air of casual fun to any layout. Grab a cold drink and let's party on!
Chimpo Typeface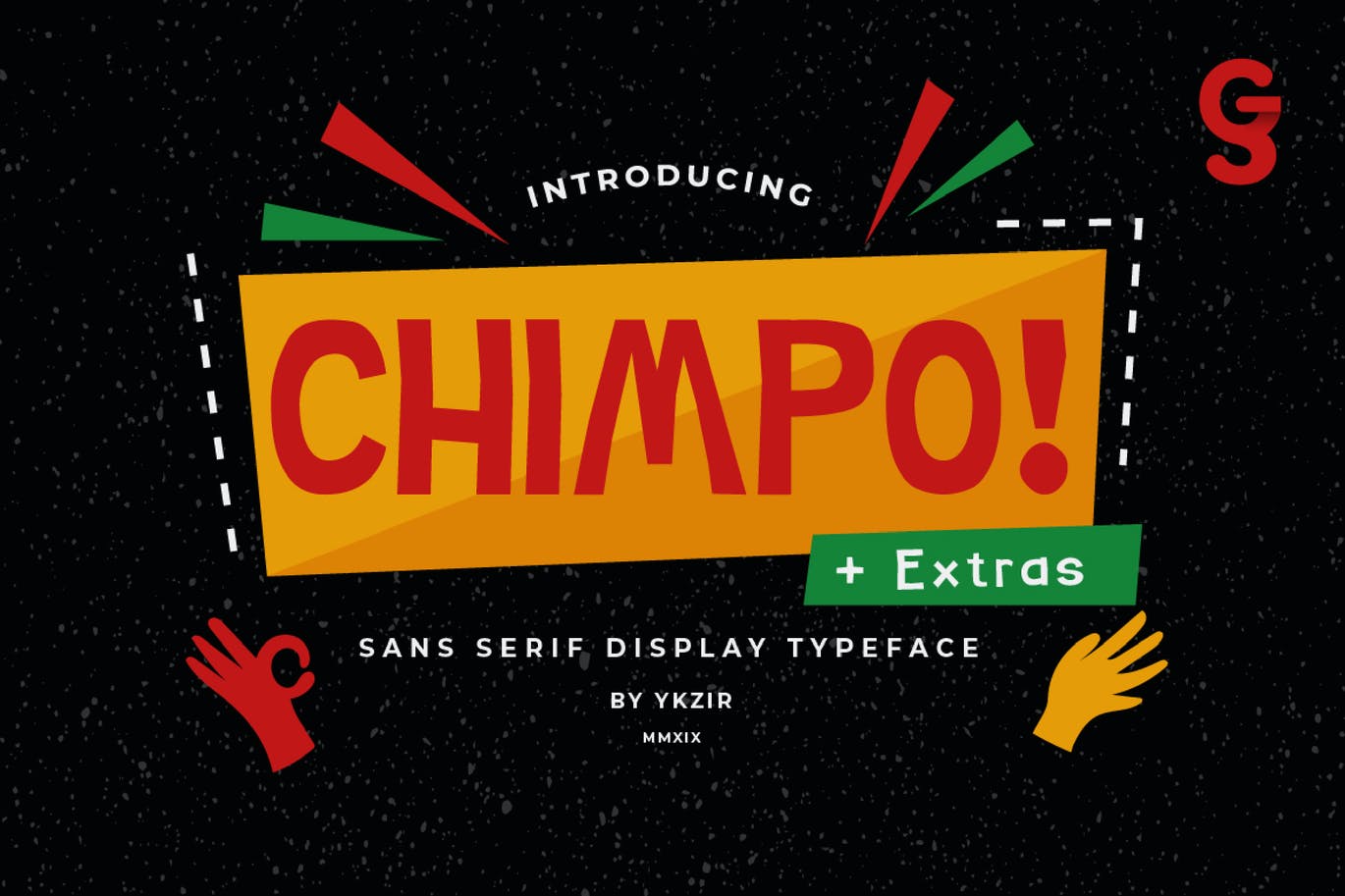 Chimpo typeface is a fun typeface inspired by paper-cutting and vintage poster. It has a bit festive vibes but still looks simple. You can use bonuses inside to create many possibility fancy design. Made to fit some seasonal event like horror, mexican, retro, even birthday party.