This time we have prepared eye-catching fonts for Oktoberfest festival advertising campaigns, so you don't have to look for something similar and save your time. This celebration is very famous on German soil and around the world. So if you have to create this kind of design, these fonts will be very useful.
Here are more as 20 beautiful fonts dedicated to Oktoberfest celebration and for promotional materials such as posters, flyers, banners and etc. All of these fonts is made by professional designers and are in the greatest quality no matter it is free or premium design. We hope you enjoy and find something useful.

You may also like
Rockids Softed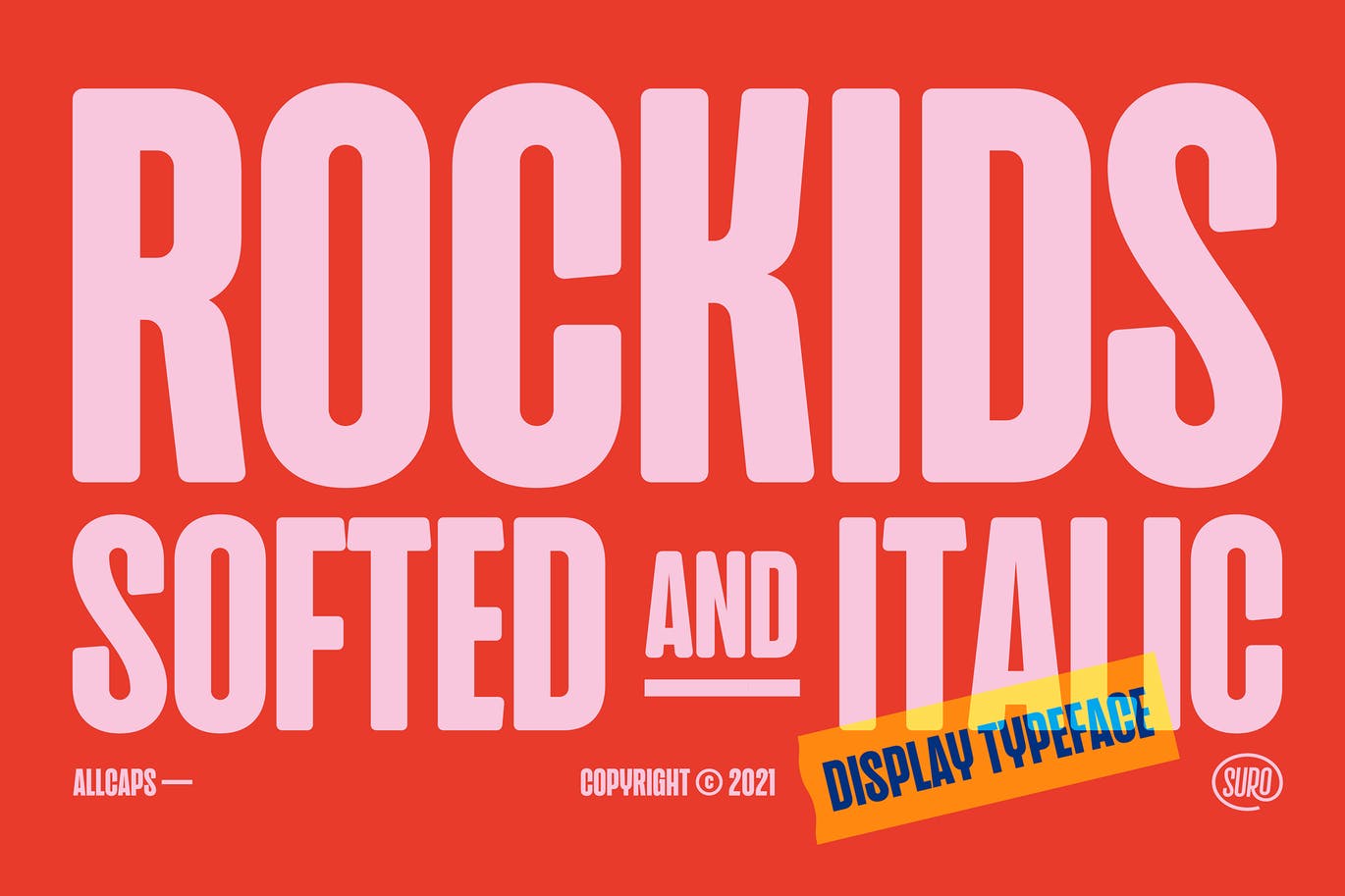 Rockids Softed is a bold display typeface, with bold characters. This font is perfect for headlines, posters, movie titles, games, branding, party and others.
The Brewski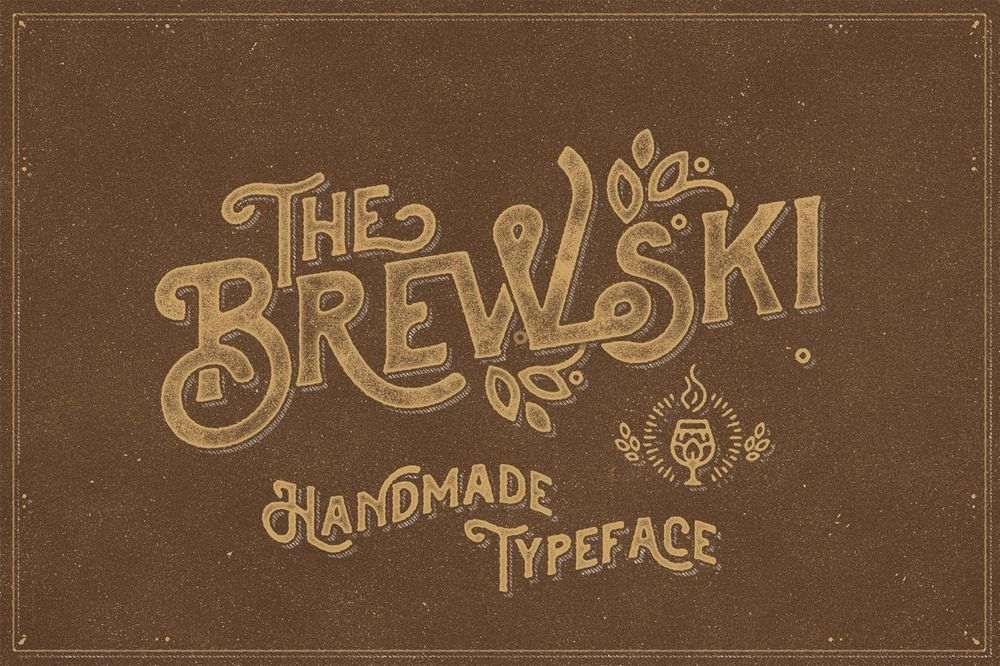 Brewski is a textured typeface, with touch of many beautiful alternates character and ornament makes this font look stylist. This font good for vintage designs, t-shirts, logos, labels, posters and etc.
Bandoeng
Bandoeng font comes with uppercase, lowercase, numerals, punctuation and many variations on each character, including OpenType alternates to let you customize your designs. Perfect for product logo, signage, branding projects, headlines, posters, packaging and etc.
Hotline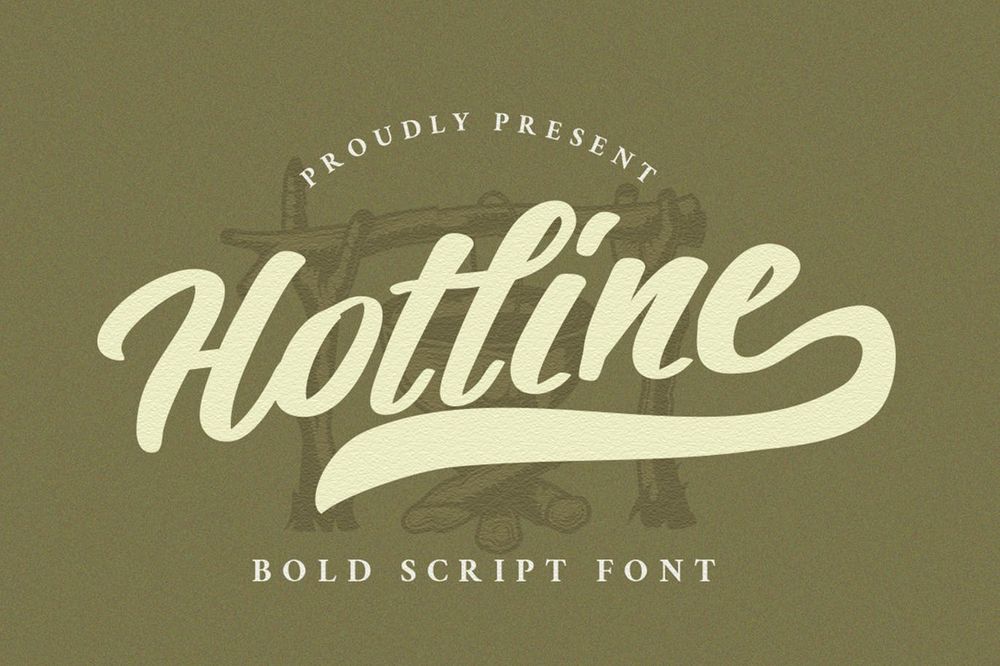 Hotline is a bold and flowing handwritten font. Perfectly fit for all of your logos, branding, social media, crafty DIY projects, posters, flyers and etc.
Dustland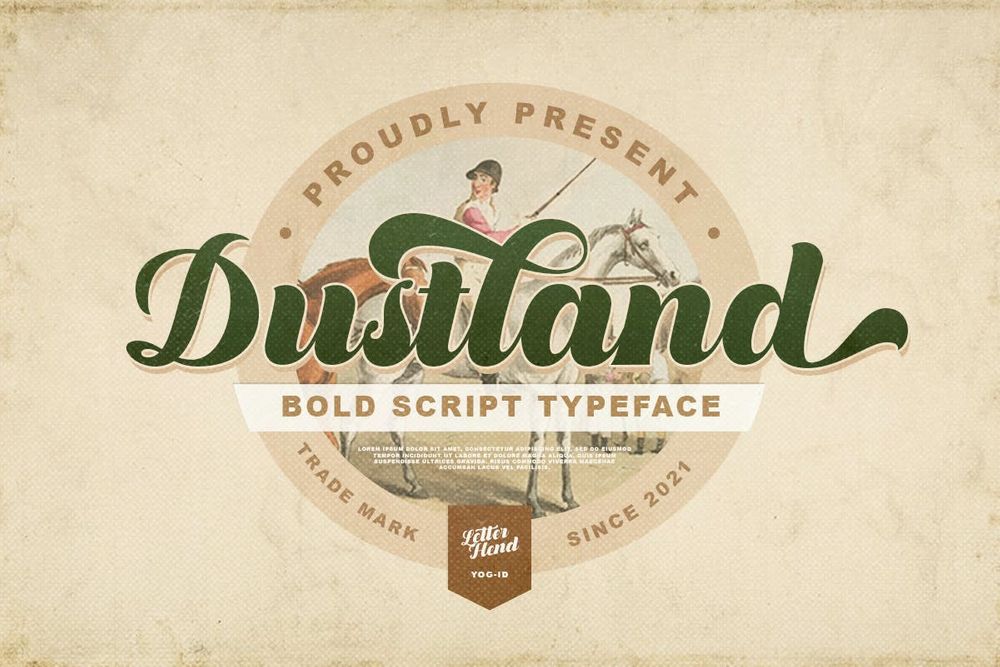 A standout bold script typeface with a touch of vintage look and feel. It is perfectly made to be applied especially in logos, headlines, signages and the other various formal forms such as invitations, labels, logos, magazines, posters, flyers and etc.
Bajern (Free)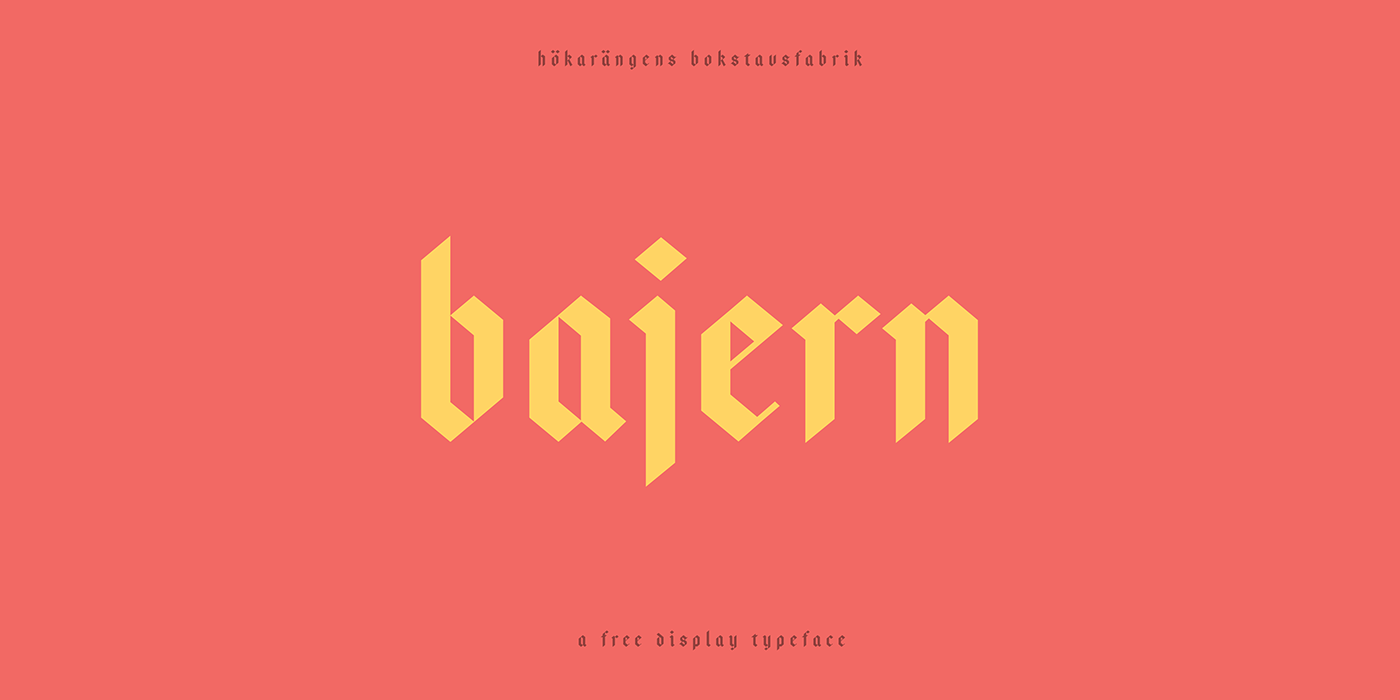 A free typeface inspired by German frakturs with a twist of Sweden. Enjoyable for Oktoberfest designs, beer labels, posters, flyers and etc.
Oktoberfest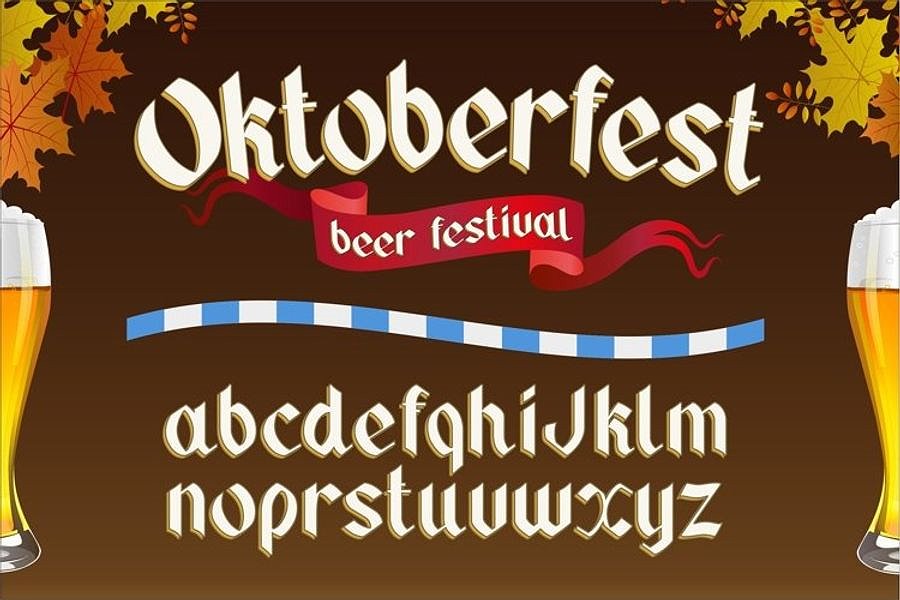 Oktoberfest vintage font with beer and autumn leaves on dark background. It's perfect for any party or celebration especially for Oktoberfest festival.
Fraktur (Free)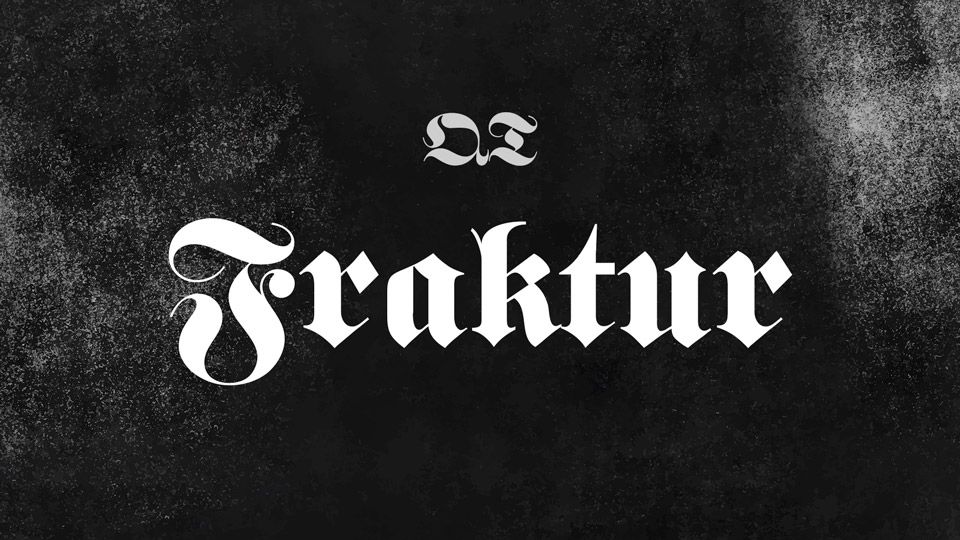 Fraktur is one of the most used broken letter fonts today to invoke a nostalgic and rustic feeling. Perfect for ornamental designs, display texts, posters, flyers and etc.
The Bride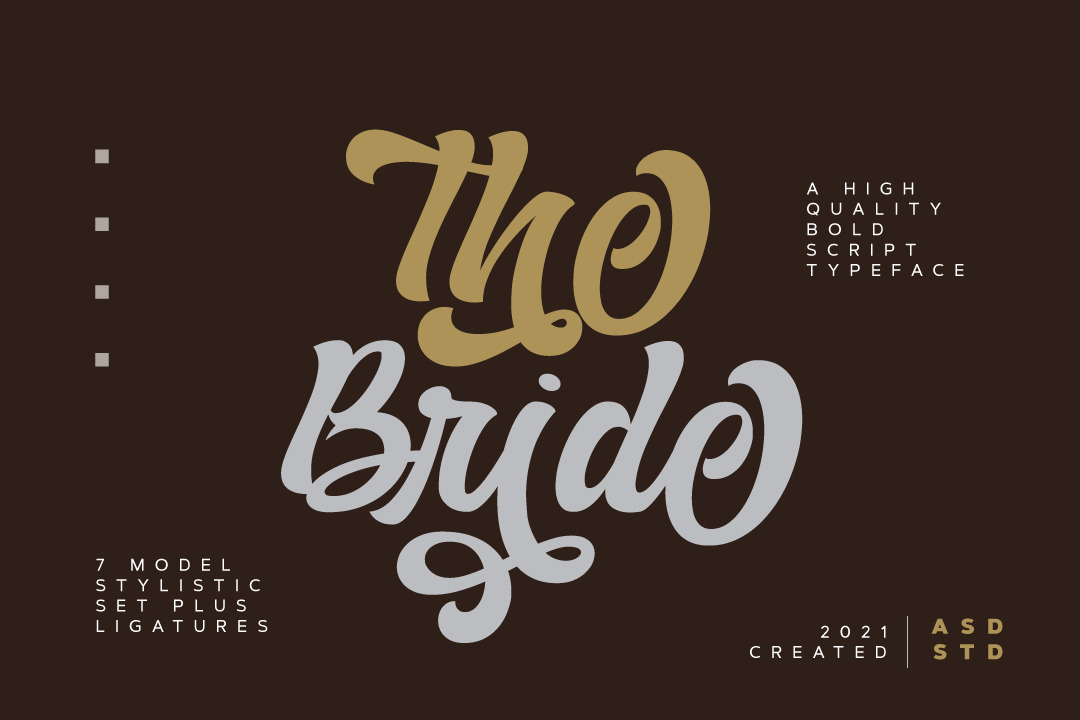 The Bride is a bold script font. It's suitable for use in a variety of design fields, such as event advertisements, product promotions, book titles, activity titles, logos and etc.
Black Valentine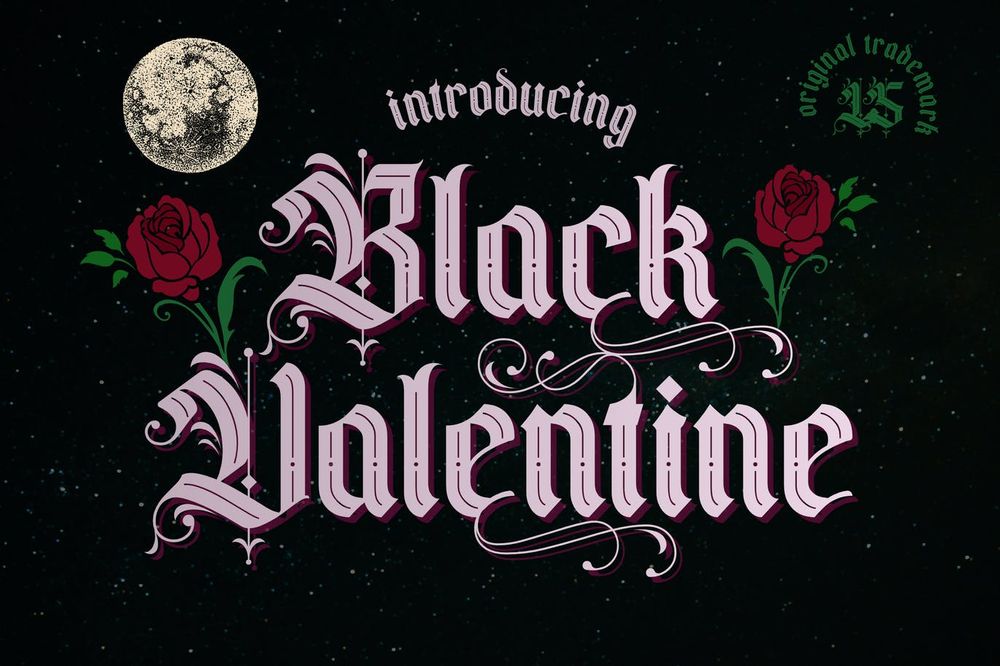 This font was crafted by hand specially to add natural handmade feeling in its brand identity. Ideal for celebrations, events, greeting cards, posters, labels, flyers and etc.
Bristan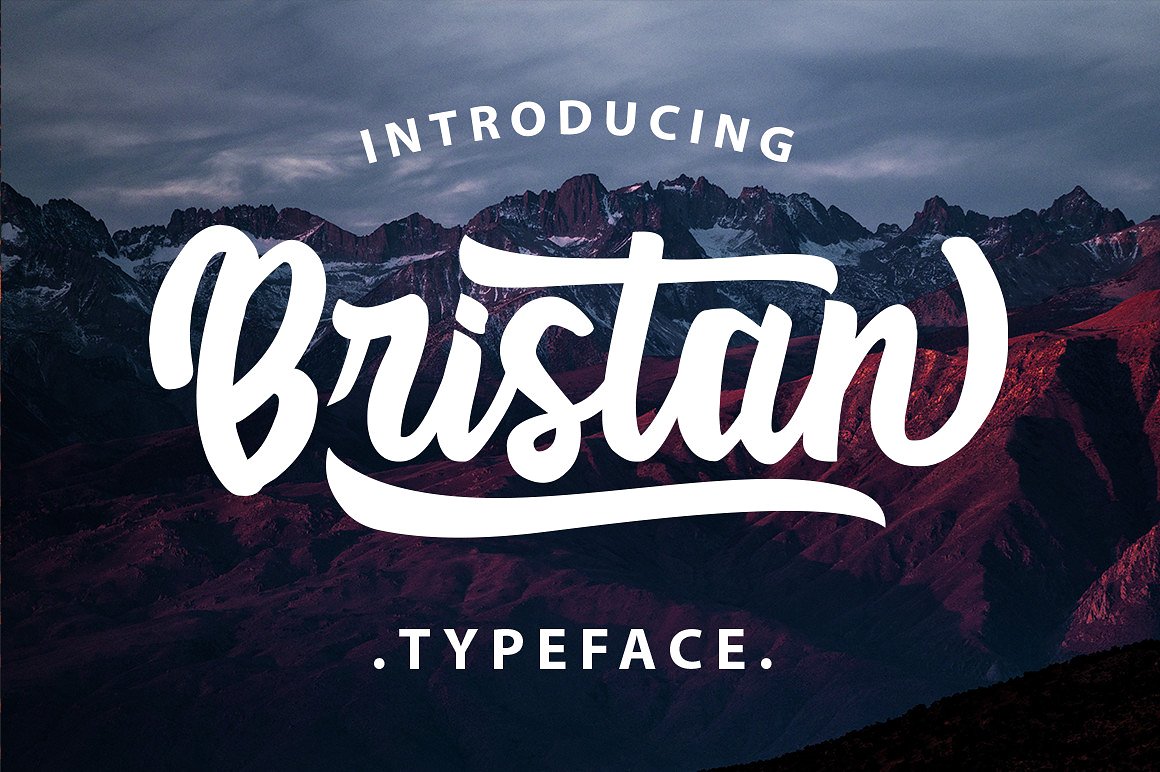 Bristan is an modern script typeface suitable for many kind of designs such as wedding cards, logotypes, website headers, fashion designs, posters, flyers and etc.
Octoberfest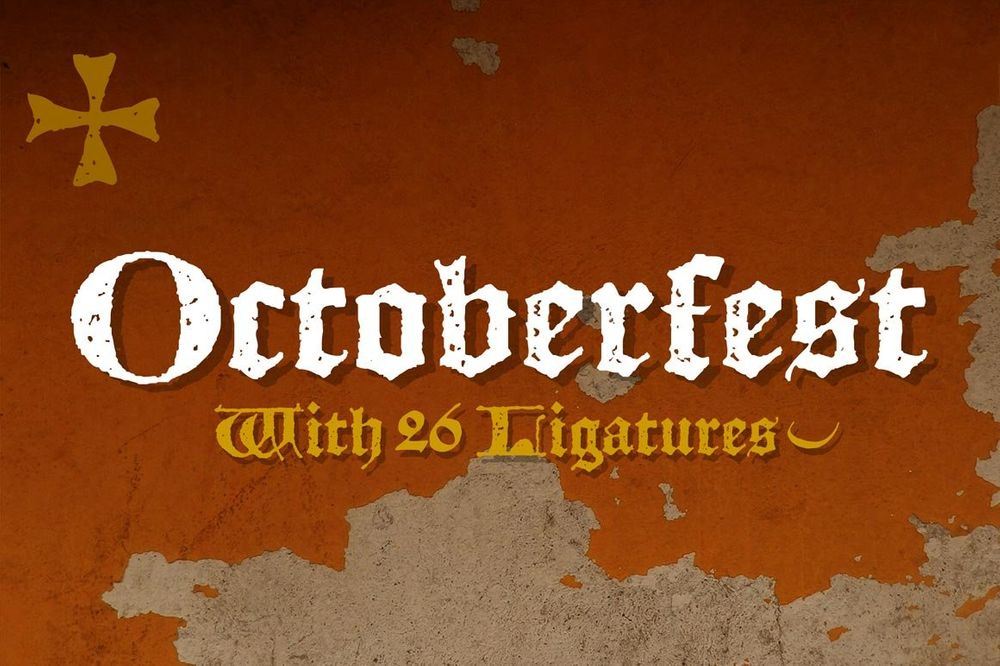 It is a blackletter typeface with an old German style capitals. Perfect for labels, badges, posters, event advertisements, flyers and etc.
Brew House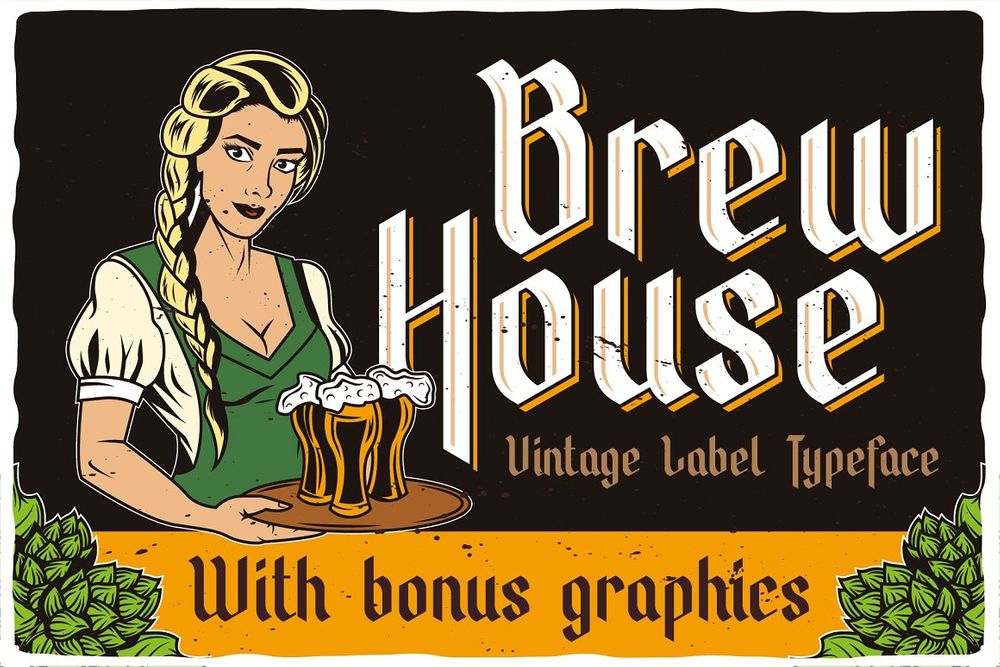 An amazing event and label font with 5 basic styles. Perfect for Oktoberfest advertisements, flyers, posters, signages, flyers, labels and etc.
Oktoberfest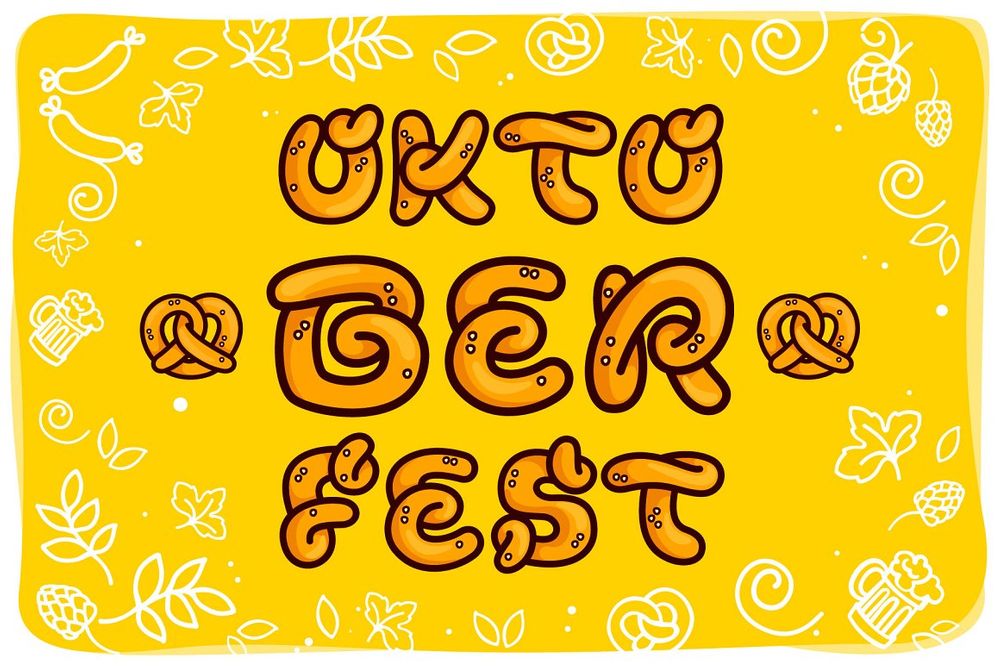 Alphabet made of pretzel. Hand-drawn with Oktoberfest pattern on background. Perfect to use in any German restaurant advertising, party posters, appetizer identity and etc.
Brewing Crafters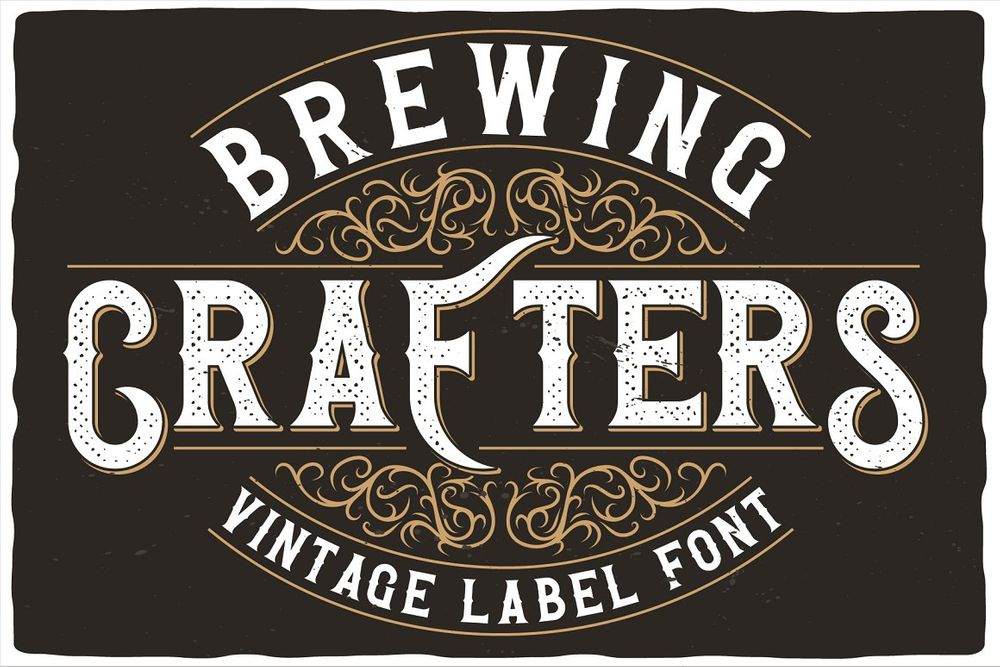 A vintage look label font with 6 basic styles. Ideal for labels, badges, beer advertisements, posters, flyers and etc.
Gemosh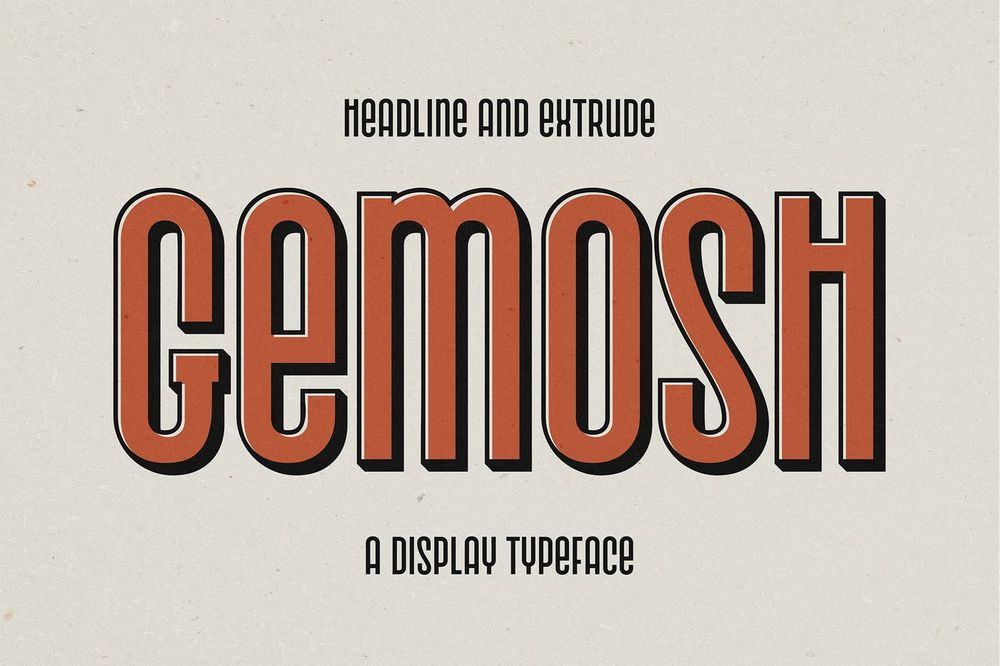 Gemosh is a display typeface. It comes in two styles "headline" and "extrude". It's perfect for retro or vintage nuances such as signages, logotypes, movie titles, headlines, book covers, beer labels and etc.
Olive Village
Olive Village is a stylish vintage font inspired by 70's groovy vibe with a touch of modernity. It looks amazing at display sizes and is easily readable in text size. It's made mainly for headlines, titles, and other short texts.
Berman Bold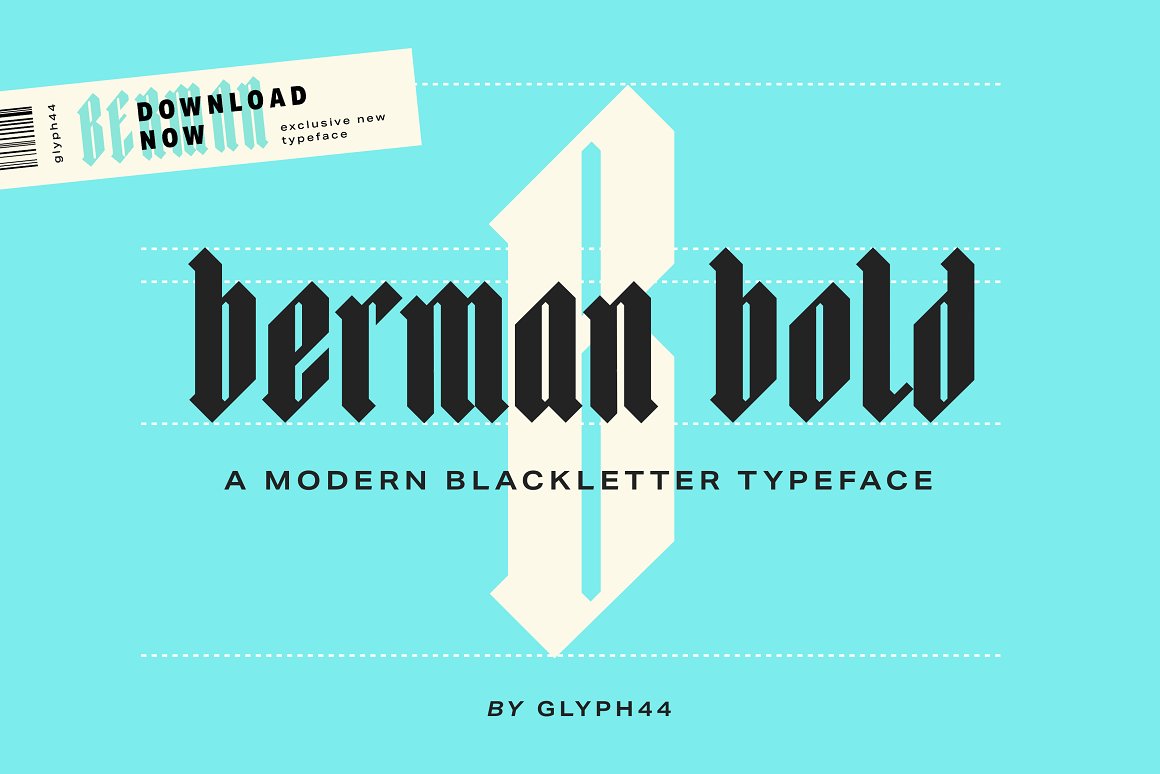 Berman Bold is a modern black letter font. Best for editorials or packaging designs, labels, posters, flyers and etc.
Spoke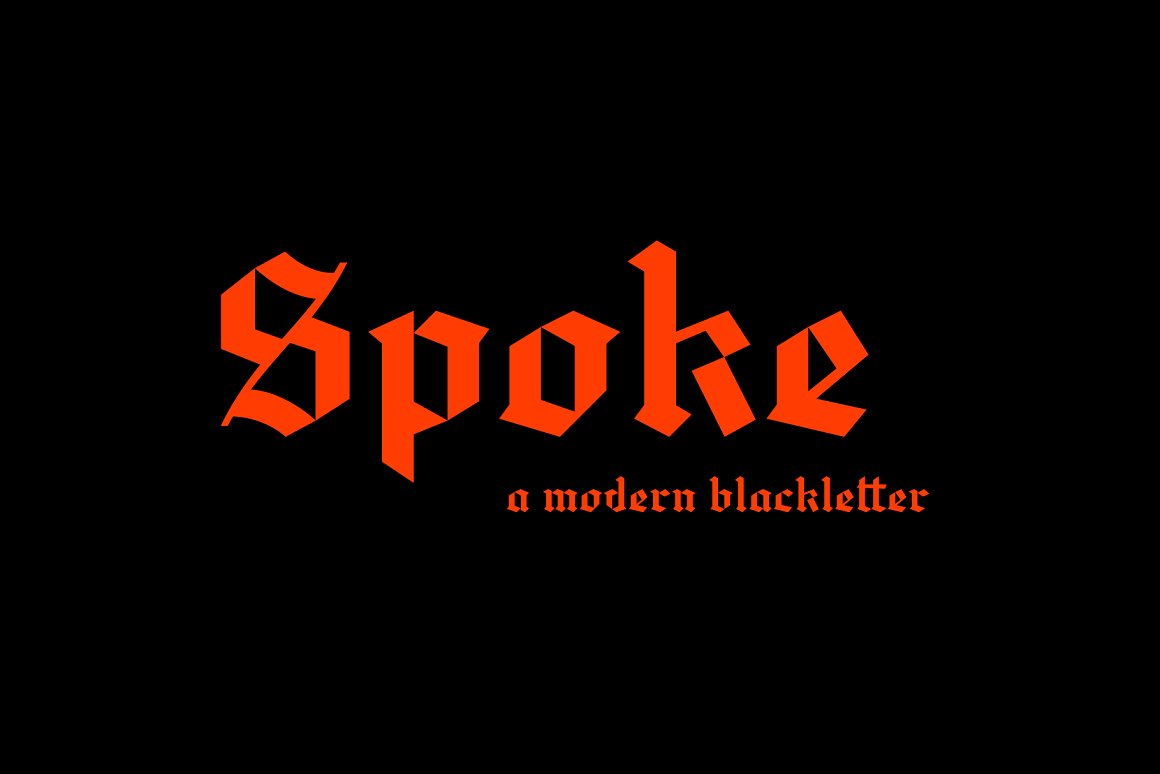 Spoke is a geometric modular blackletter typeface. It has a unique design and experimental shapes. It can be used in any kind of projects from branding, editorial to fashion graphics and packaging.
The Liquor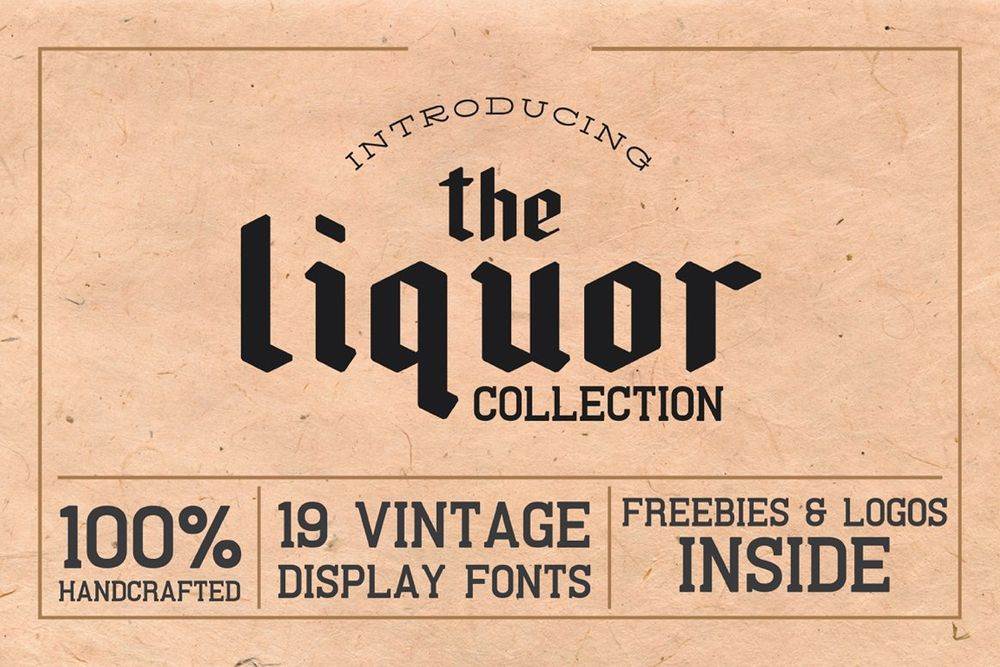 The Liquor contains 19 different display fonts. Perfect for headlines, labels, posters, flyers and etc.
Ribolla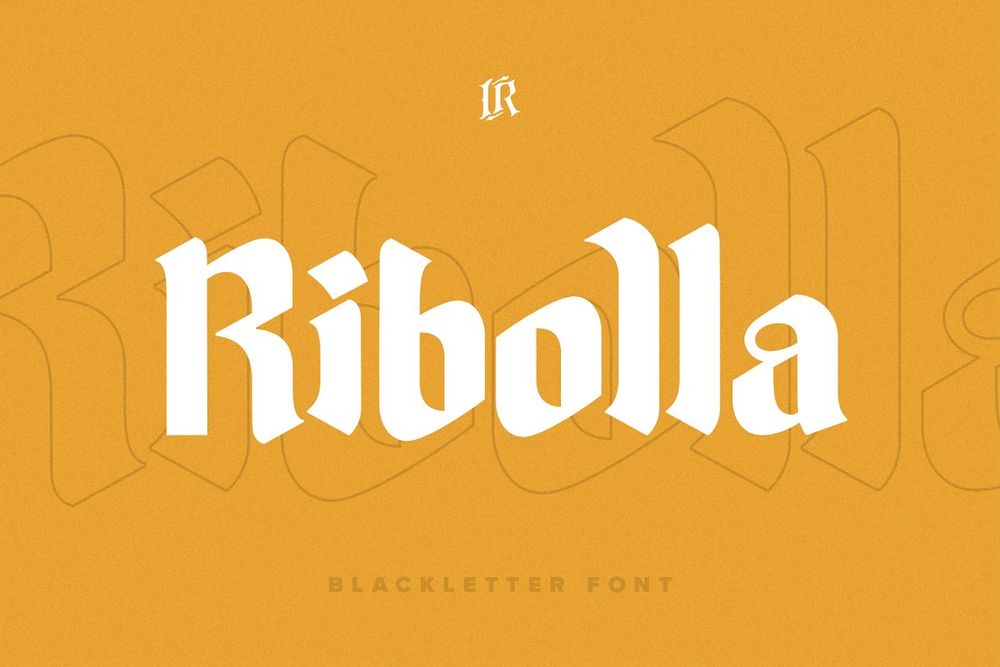 Ribolla is a stylish blackletter font inspired by old gothic typography. It looks amazing at display sizes and is easily readable in text size. Best for headlines, titles, and other short texts and is well-suited for advertising, gothic mood board, branding, logotypes, packaging and etc.
Blonde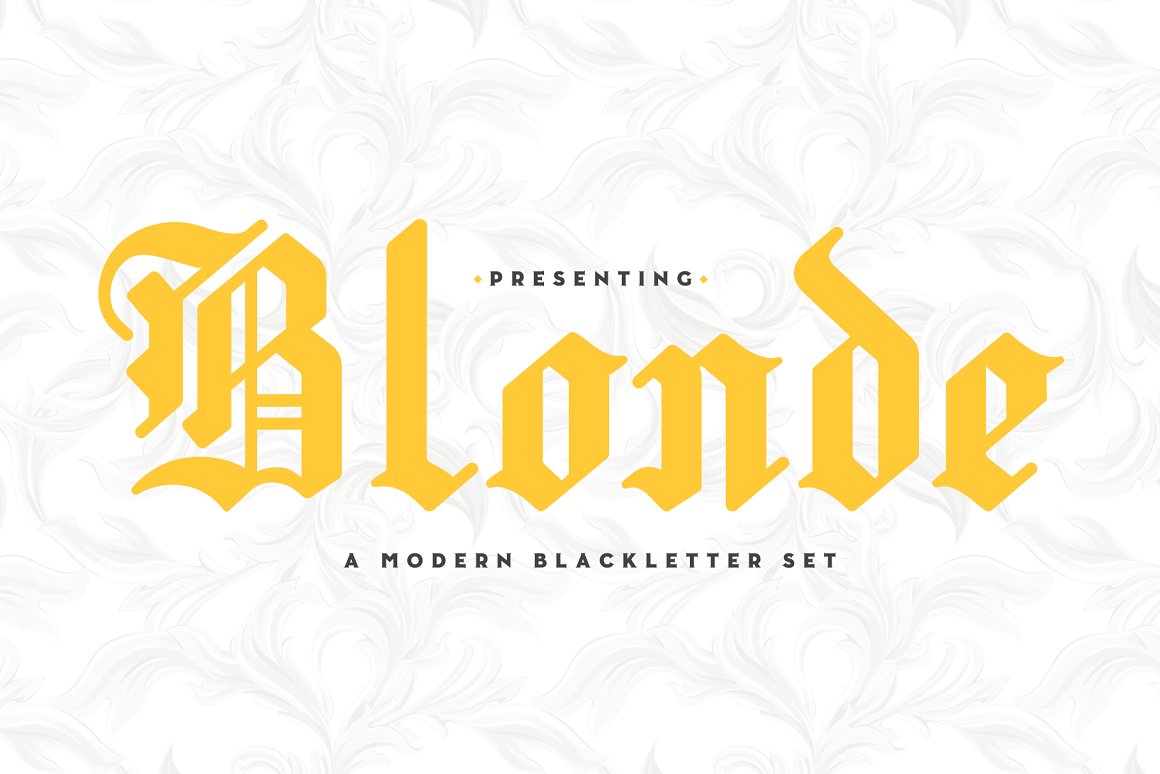 Blonde is a modern blackletter family that consists of an ornate textura style typeface (serif) along with a complimentary rotunda style (sans). Ideal for labels, badges, posters, flyers, event advertisements, packaging and etc.