Letters have a magnificent power. Not only do they convey our thoughts, but they can interact with your feelings. For example, for someone to enjoy his or her birthday, the ideal is to have something cheerful. That's why we presenting these happy birthday fonts, so you can make your greeting / invitation cards the best possible gift.
In this amazing and funny post we have gathered more as 40 happy birthday fonts you can download just with a click and have the opportunity to make unforgetable and creative typography for your or your friends birthday party. Have a nice time and enjoy our selection.

You may also like:
Birthday Boy Font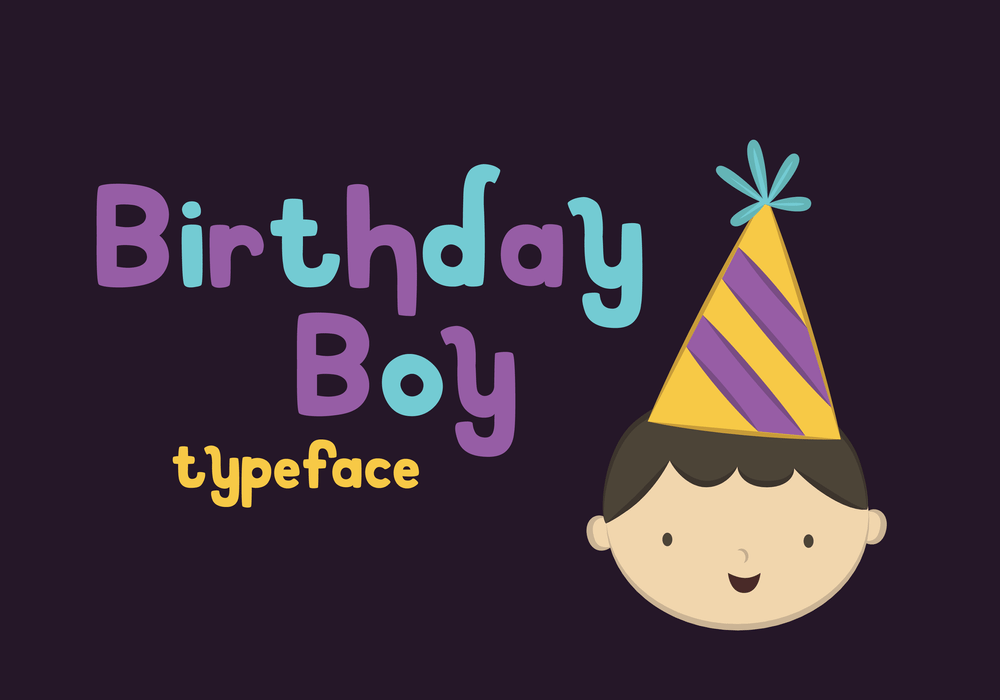 Only a few details and a bit of padding are needed in the thickness of this font to make it nice and attractive for children. If we are looking for a happy birthday cool font, look no further.
Twiddlestix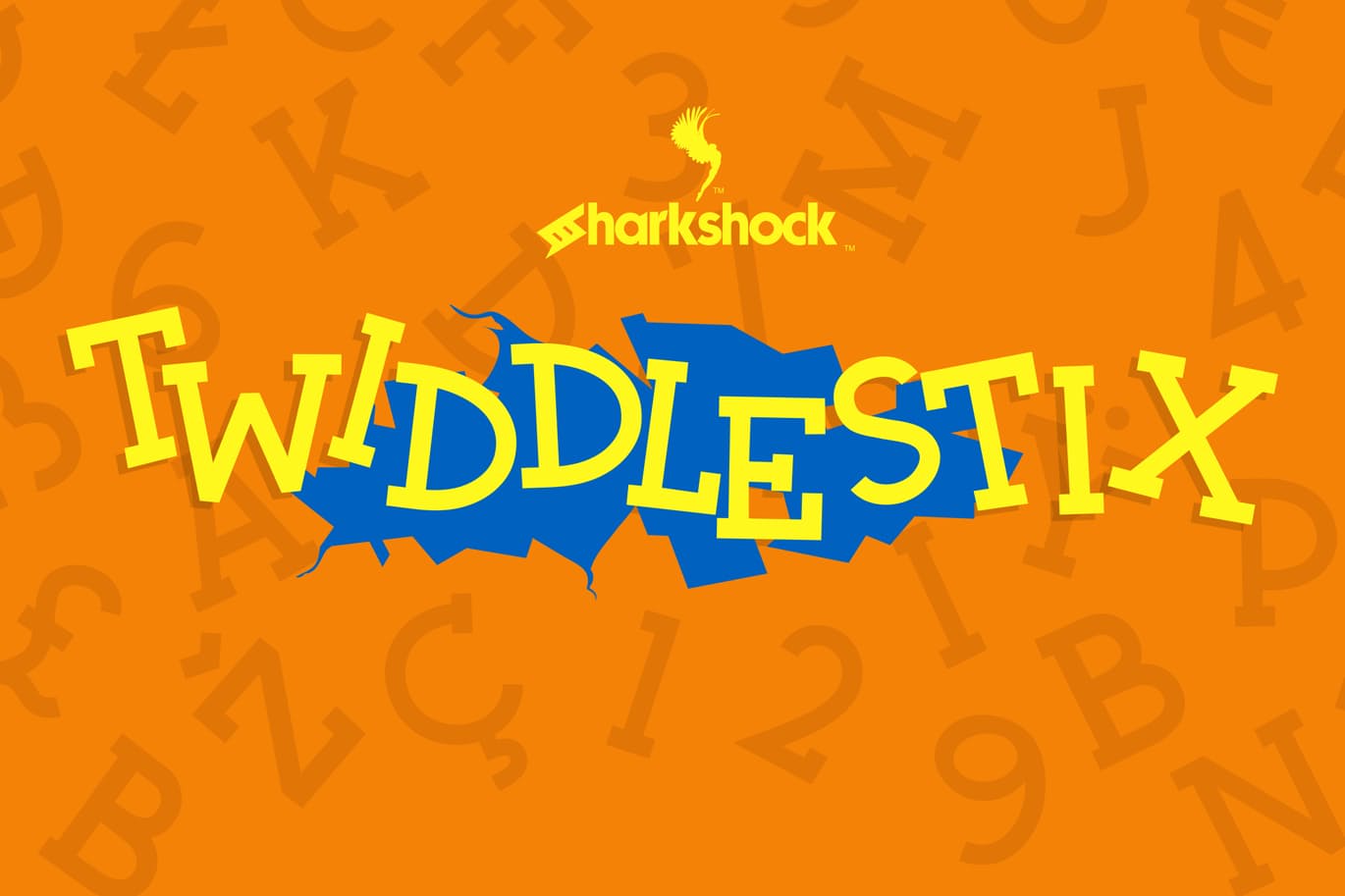 Twiddlestix is a whimsical display font designed with an emphasis on fun. This irregular serif contains basic latin, extended latin, diacritics, punctuation, and kerning. The lowercase characters display some variants to their uppercase counterparts and serve as "alternates".
AlphaBalloons 2 Font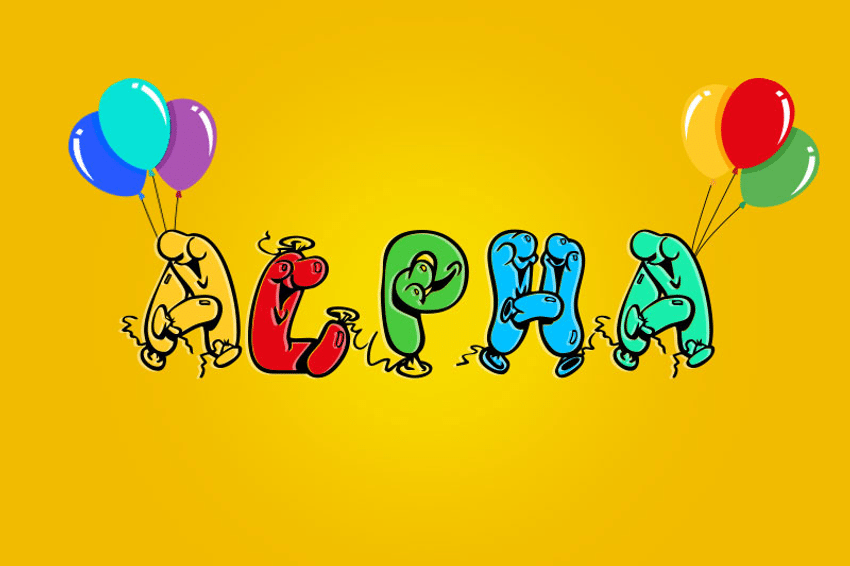 This happy balloon shape font is a perfect choice to make a happy birthday with and cheer up a friend. AlphaBalloons2 Font is a fancy birthday font presented by Beeline.
JI Balloon Caps Font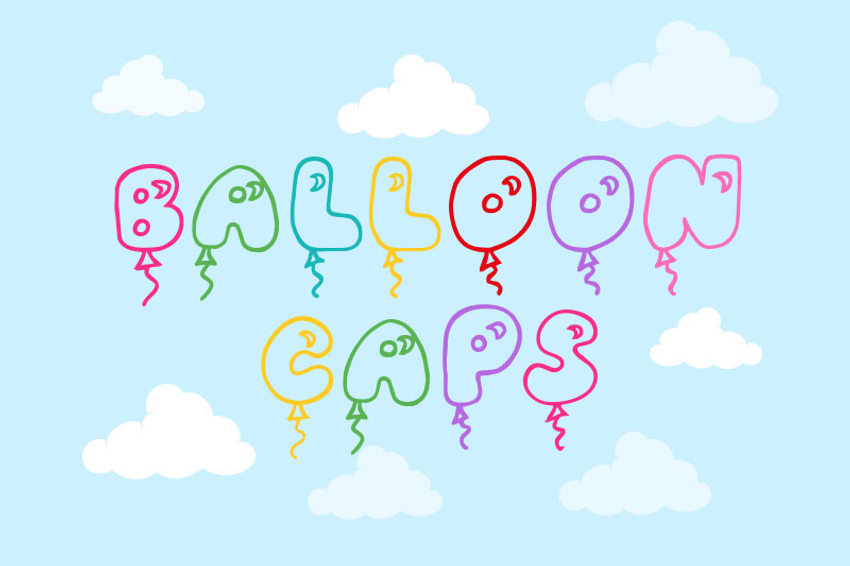 A caps font is only free for personal use. You will love it and you can get the best use of it on your different projects.
Seventies (Complete Pack)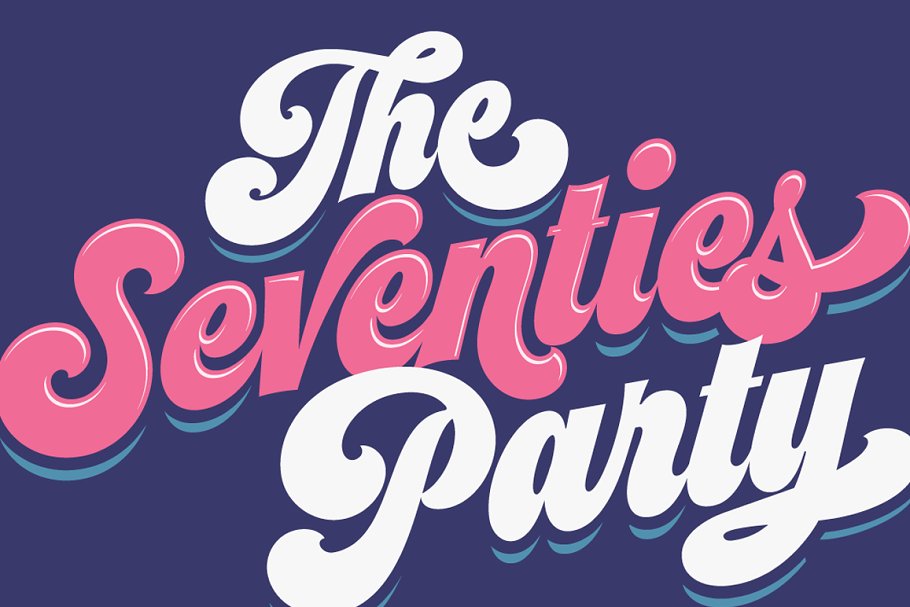 It is a layered font thatyYou can use Seventies for book covers, flyers, magazines, etc. this is a complete package; check it out!
Helium, a Balloon Letter Font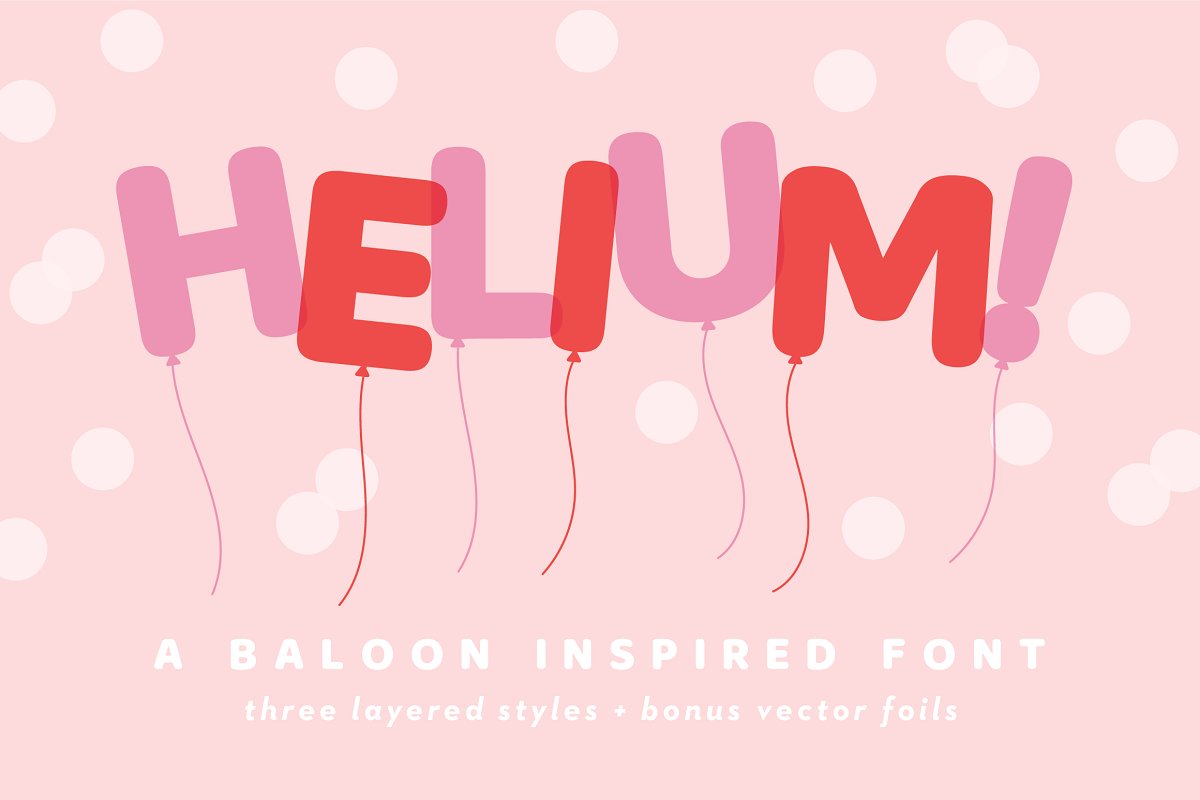 This playful font is perfect for kid's decorations and it can also be used for invitations, home décor, branding, stationery, and other designs.
Airful Free Typeface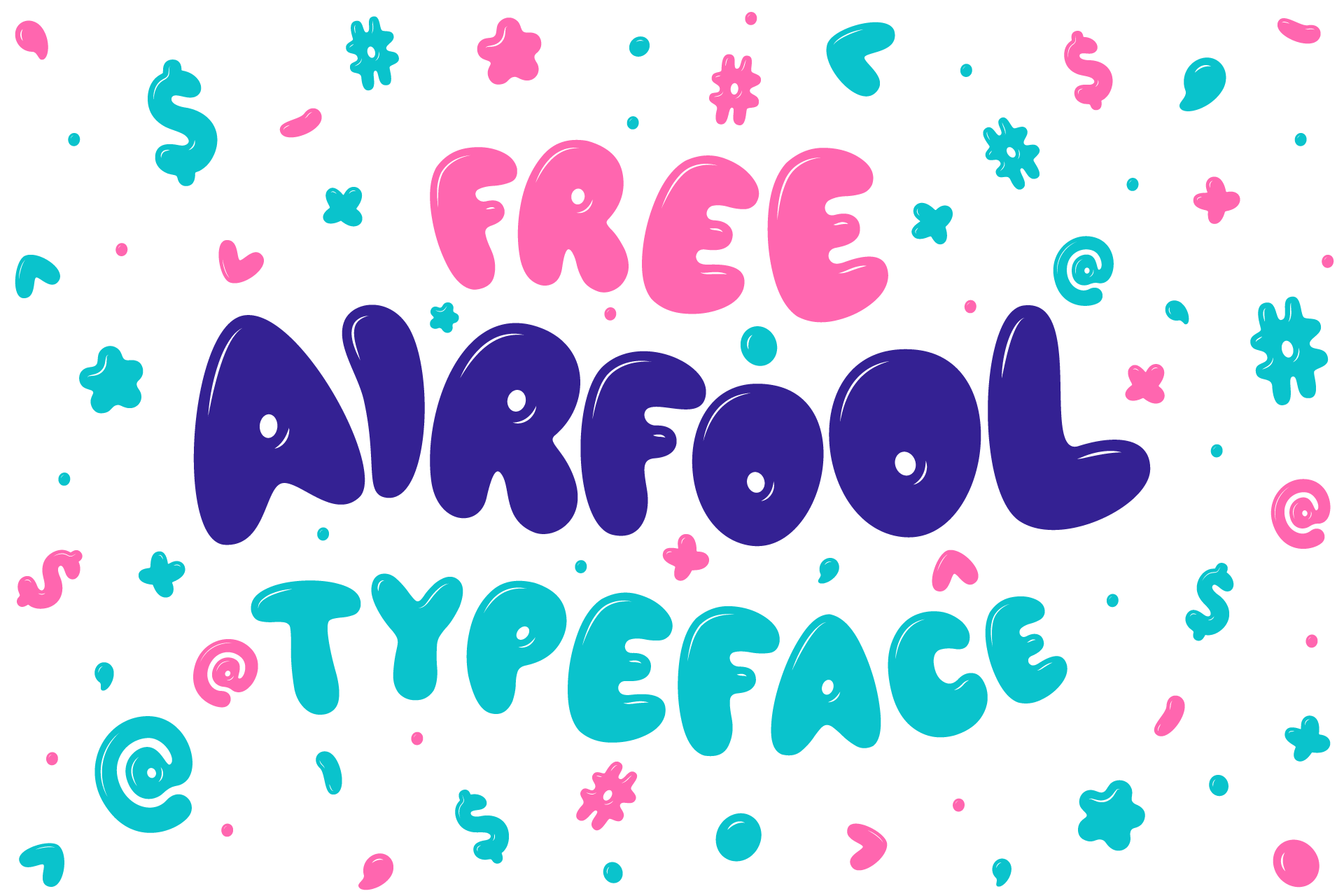 With its unique look, Airfool will work perfectly on poster, packaging, logotype, apparel, advertising and other display purposes as well.
Highflier Font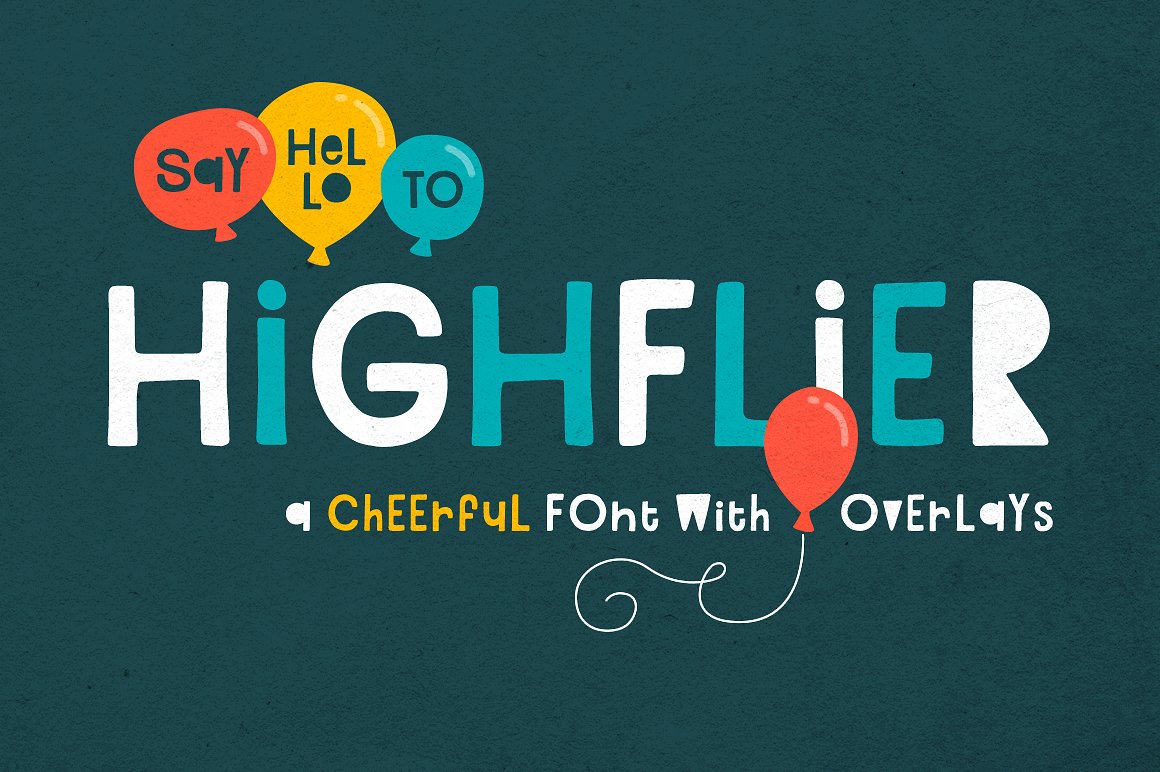 A cheerful font with 4 overlays: slice, scribble, shadow, and block. Place them on top or underneath Highflier Regular to add a bit of style and fun to your design.
The Blooming Elegant Font Trio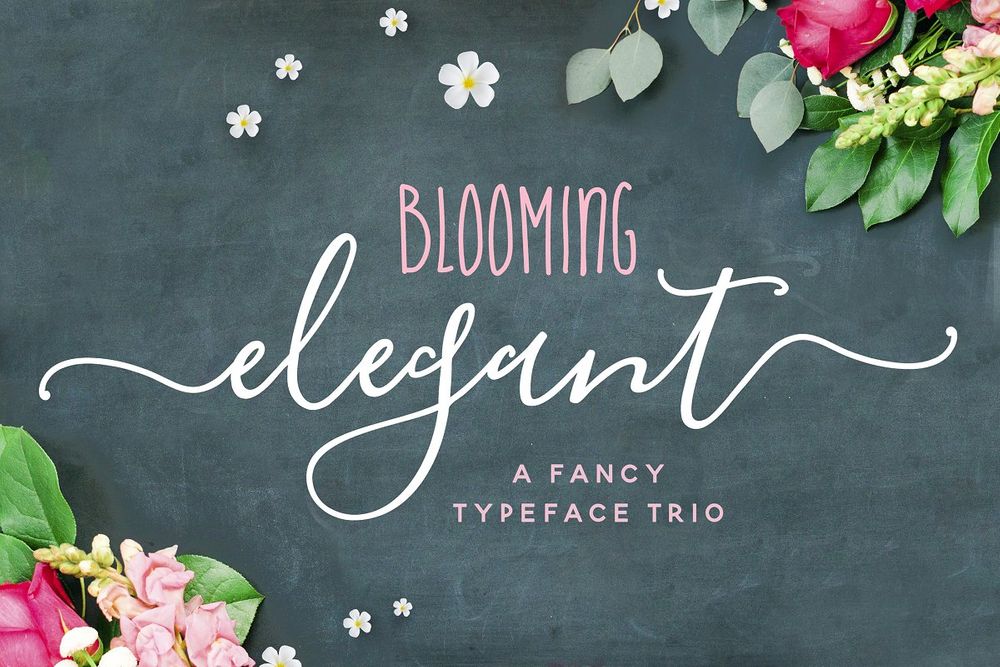 This is one of the birthday fonts with three weights that each can create a hand letter look for your designs.
Last Cake Font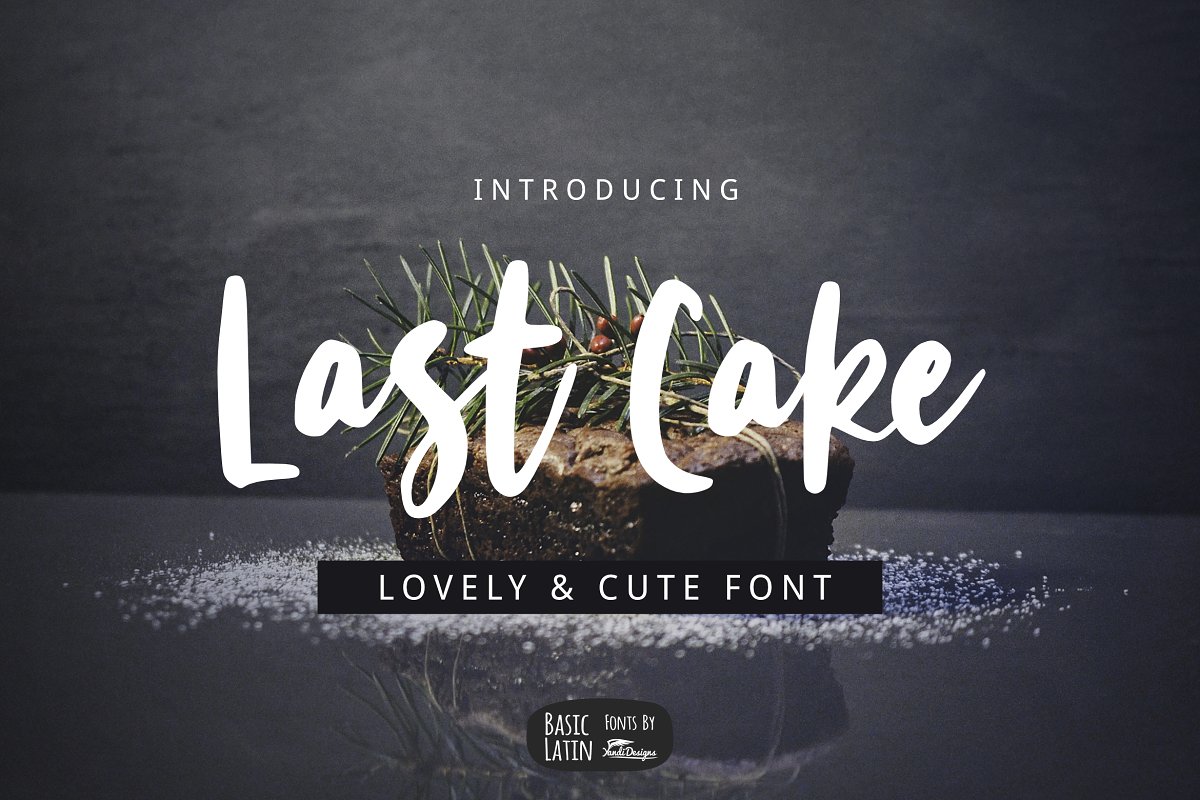 Last Cake is simple and lovely multipurpose script font , suitable for many project children book, quotes, logos, headings, titles etc.
My Lovely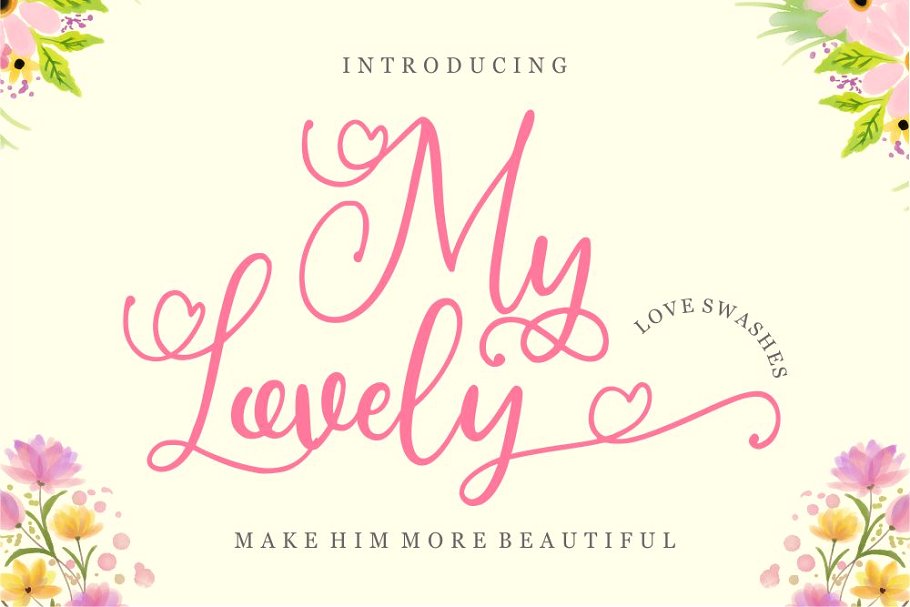 This typeface is one of the beautiful birthday fonts that are packed with swashes and end swashes. This font also includes numerals, punctuation, and symbols. Perfect for monograms, branding, logos, labels, etc.
Roseroot Cottage Font Collection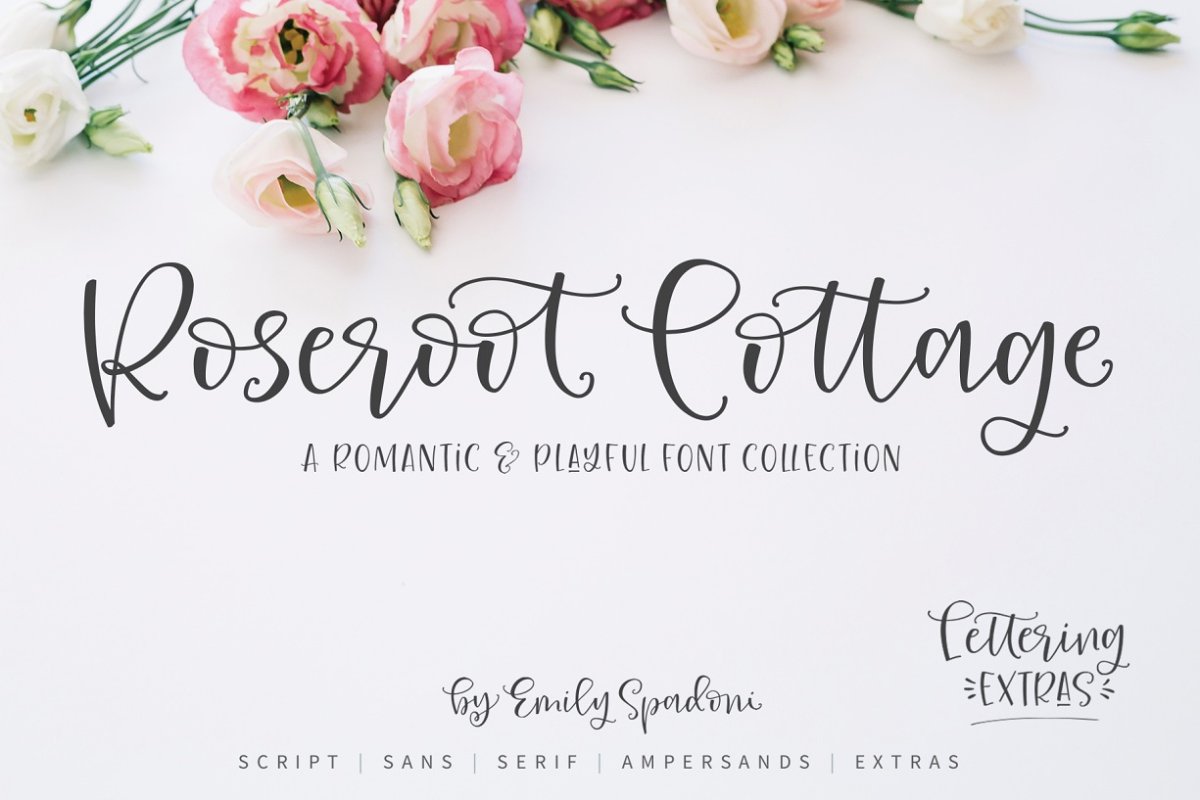 This font is a romantic and playful typeface. This quirky birthday font comes with upper and lowercase letters and you can create a decorative and fun look with it.
Speakeasy | A Classy Serif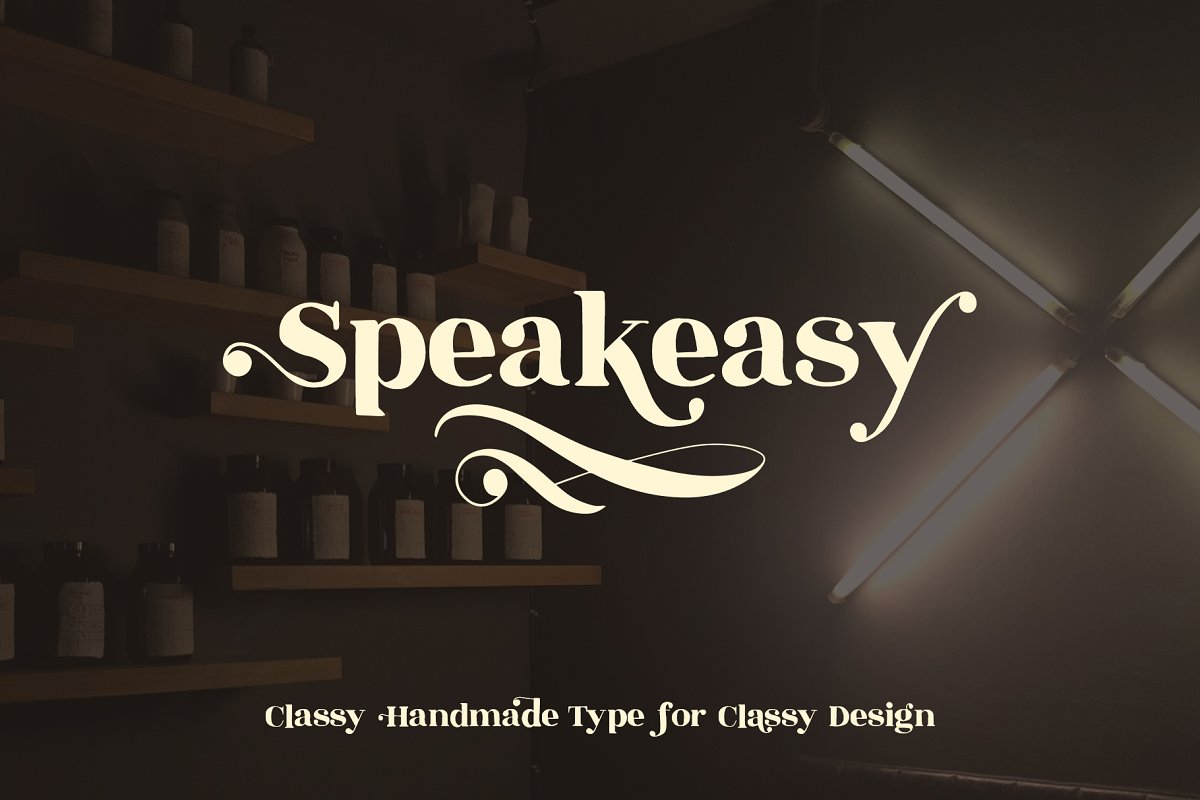 It is a classy serif font. this handmade script font that is packed with fancy glyphs can help to make your projects shine! Use it for wedding invitations, flyers, logos, advertisements, magazines and etc.
Yeah Foil Balloon Colour Font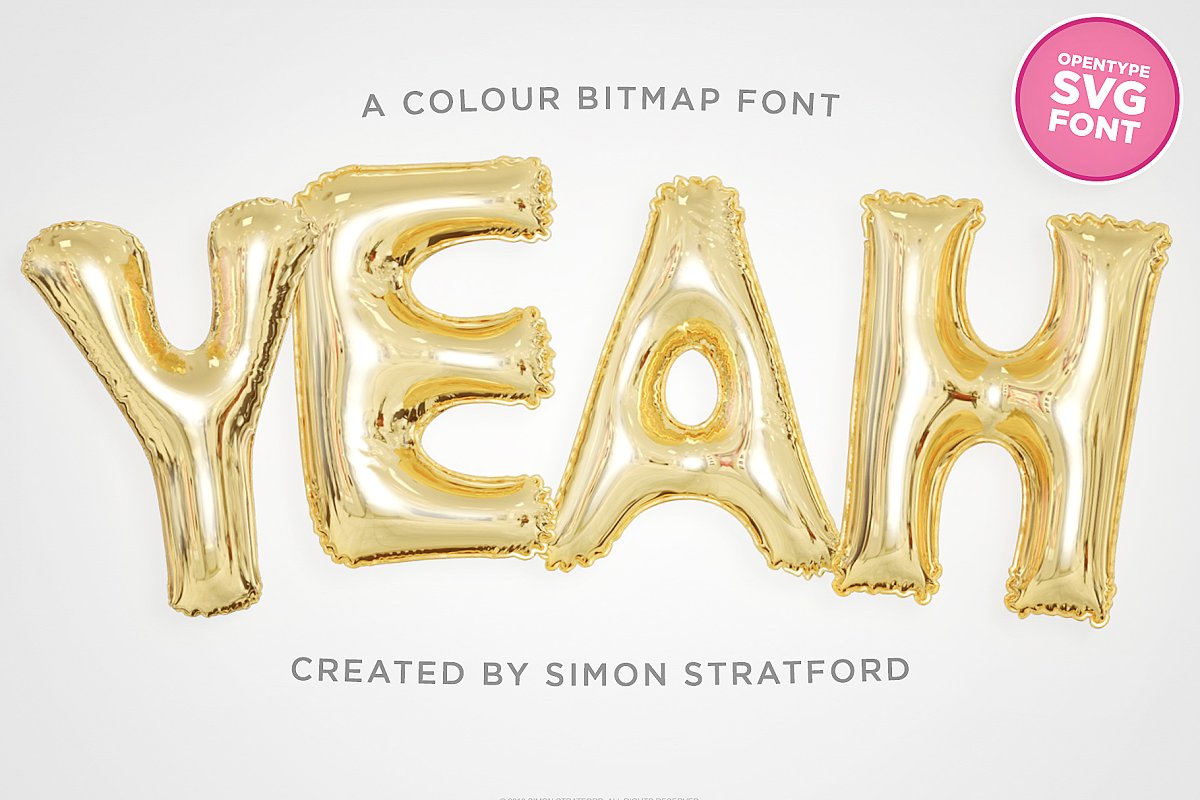 Yeah is a gold mylar foil balloon typeface. It's big, It's shiny, and it's high-energy pop kitsch at it's ironic best.
Bellatrone Modern Script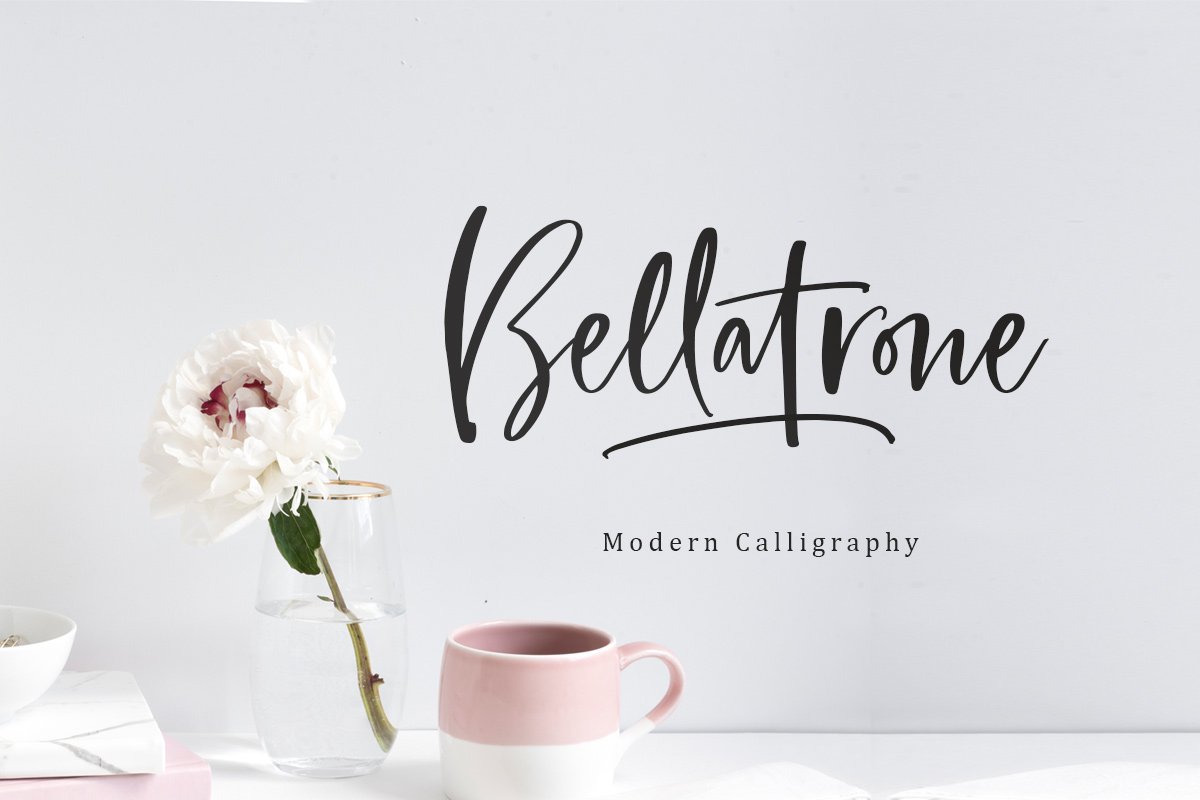 A modern script contain lowercase, uppercase, symbol, and also support multi language. There's a lot ligatures in this font. You can use it to make a logos for branding, beautiful fashion designs, suitable for wedding invitations, or handwritten quotes.
Bloomishly Brush Font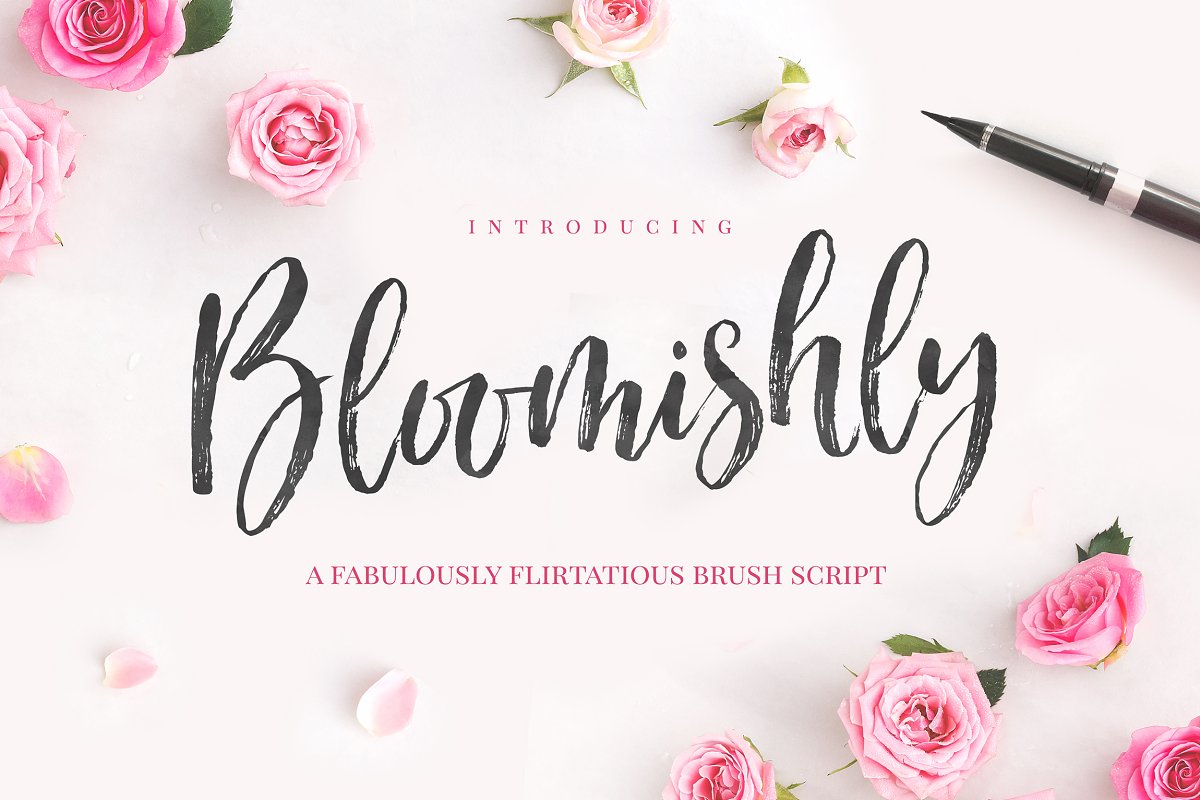 It is another one of the fabulous fonts. This script font can create a fresh and unique look for your designs. Bloomishly is perfect for greetings, birthday and wedding invitations, logos, labels and etc.
Puffy Fluffy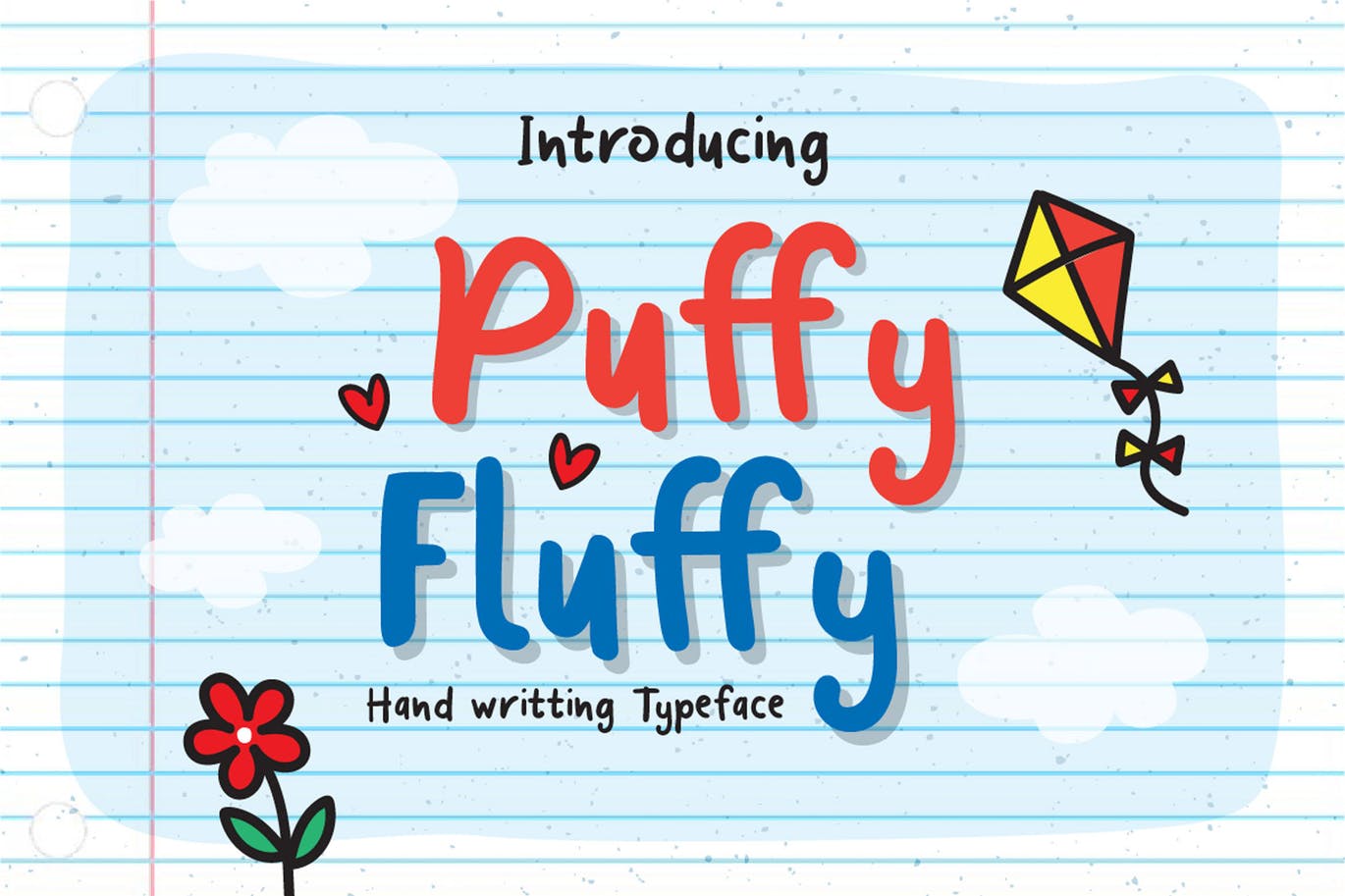 A casual handwritting typeface. Now you can add more fun to your own design. This typeface can be perfect for your greeting cards, birthday invitations, and event for a storybooks, posters and etc.
Evelyne Script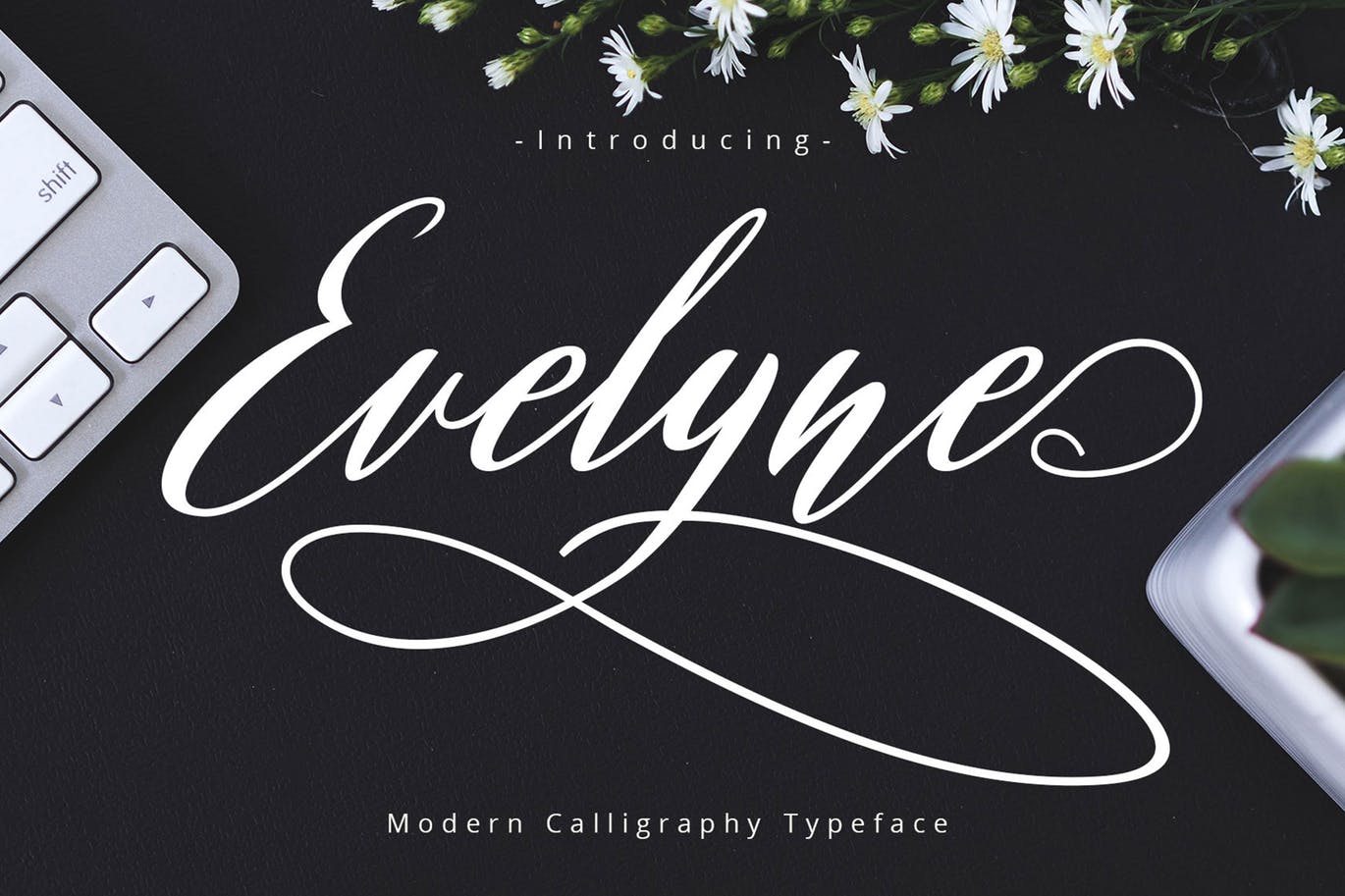 It is suitable for market design developed at this time, this font has a model trendy, natural and gentle. With this font you can take advantage of the opportunity in every moment of one wonderful way to highlight the celebration of the feast of your best for purposes such as wedding invitations, party, graduation, birthday, gathering and etc.
Wish Free Font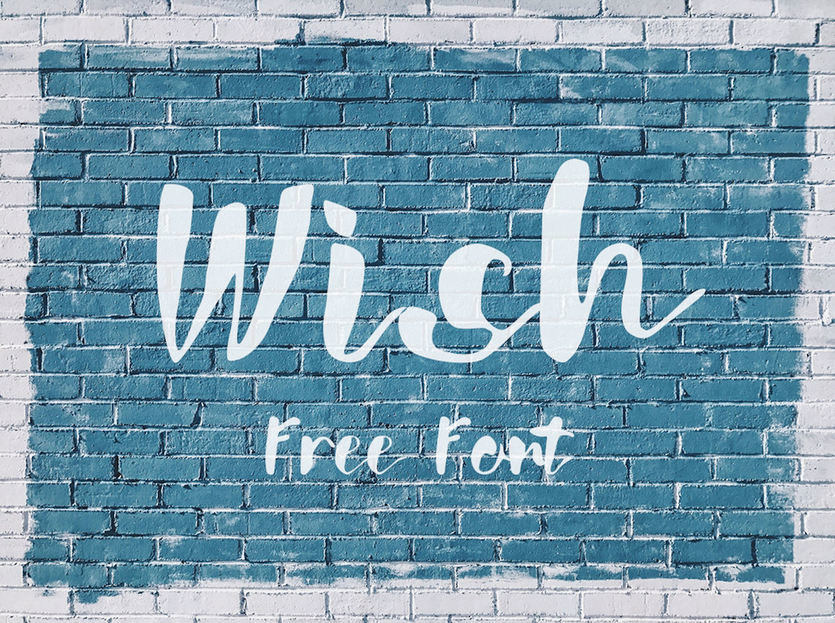 This beautiful free script font features unique wavy brush strokes that are inspired by nature. Use this fun font in your next project for branding, headers, apparel, posters, invitations and much more.
Iceroll Font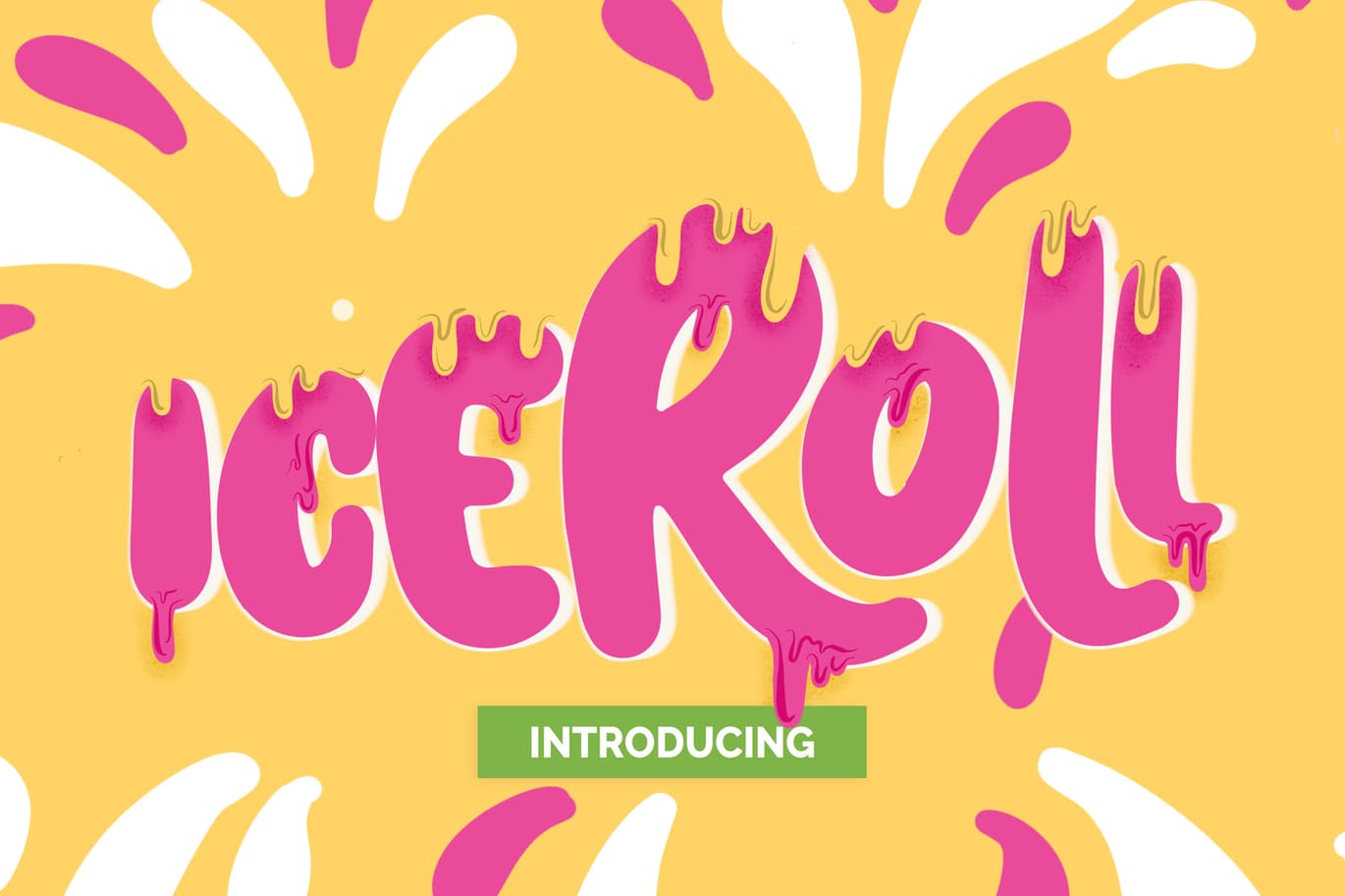 The Iceroll font pack makes it easy to create fun designs quickly! The pack contains a fresh and playful font in 3 styles. Characteristic of this fonts will act to create an ambience of fun.
Little Summer Font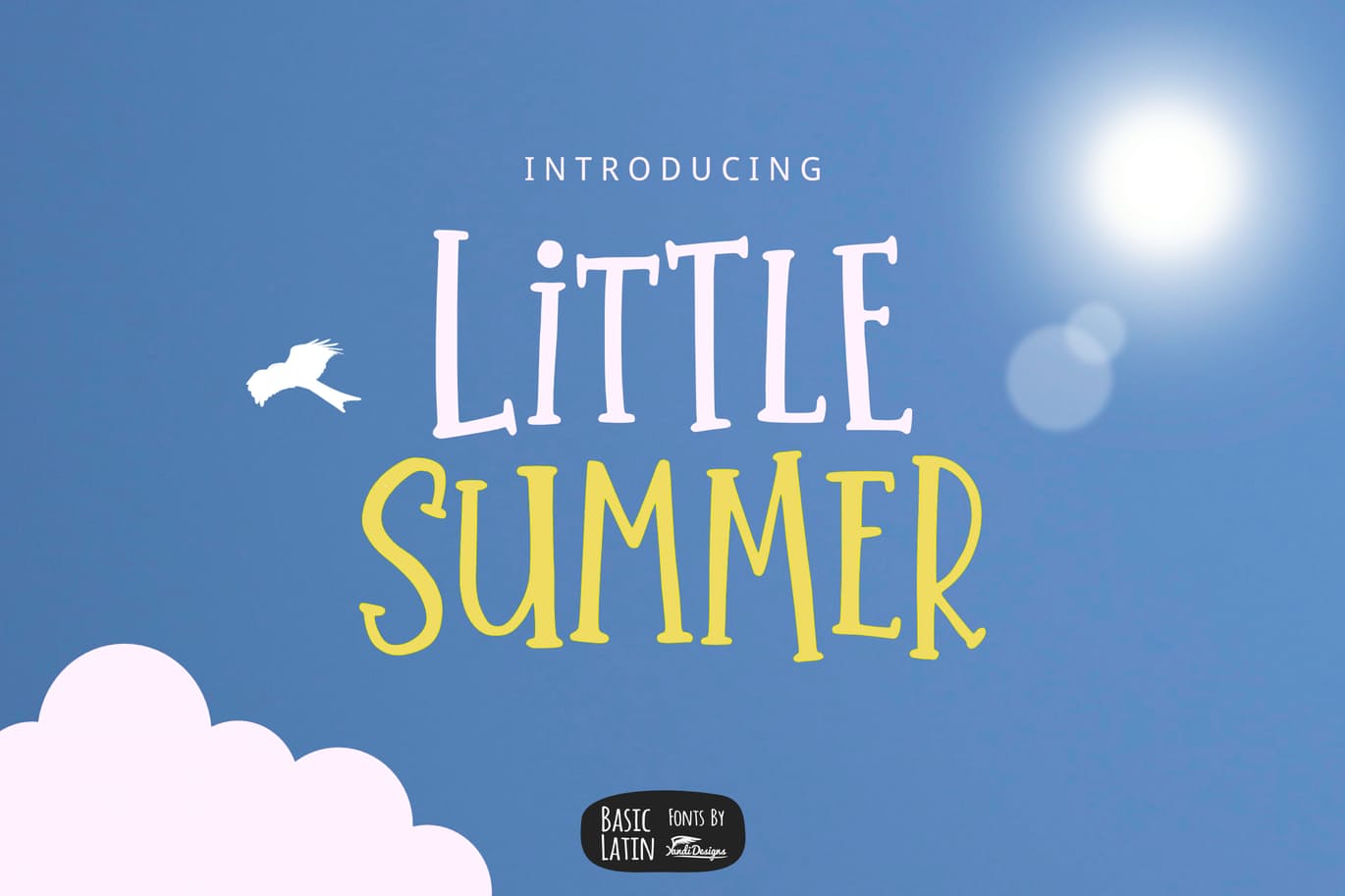 Simple fun and cute all caps or uppercase font , suitable for many project children books, quotes, logos, headings, titles and etc.
Balloon Typeface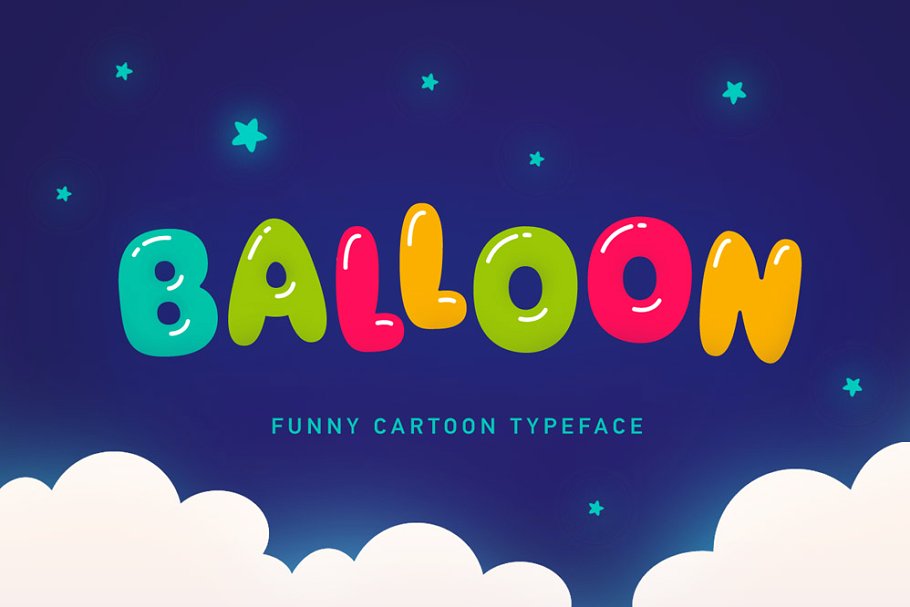 Balloon is two-layered font with a glare. It's very good for cartoon logos and short tittles, children books and greeting cards. Created for the celebration and fun.
Joyfully – A Handwritten Font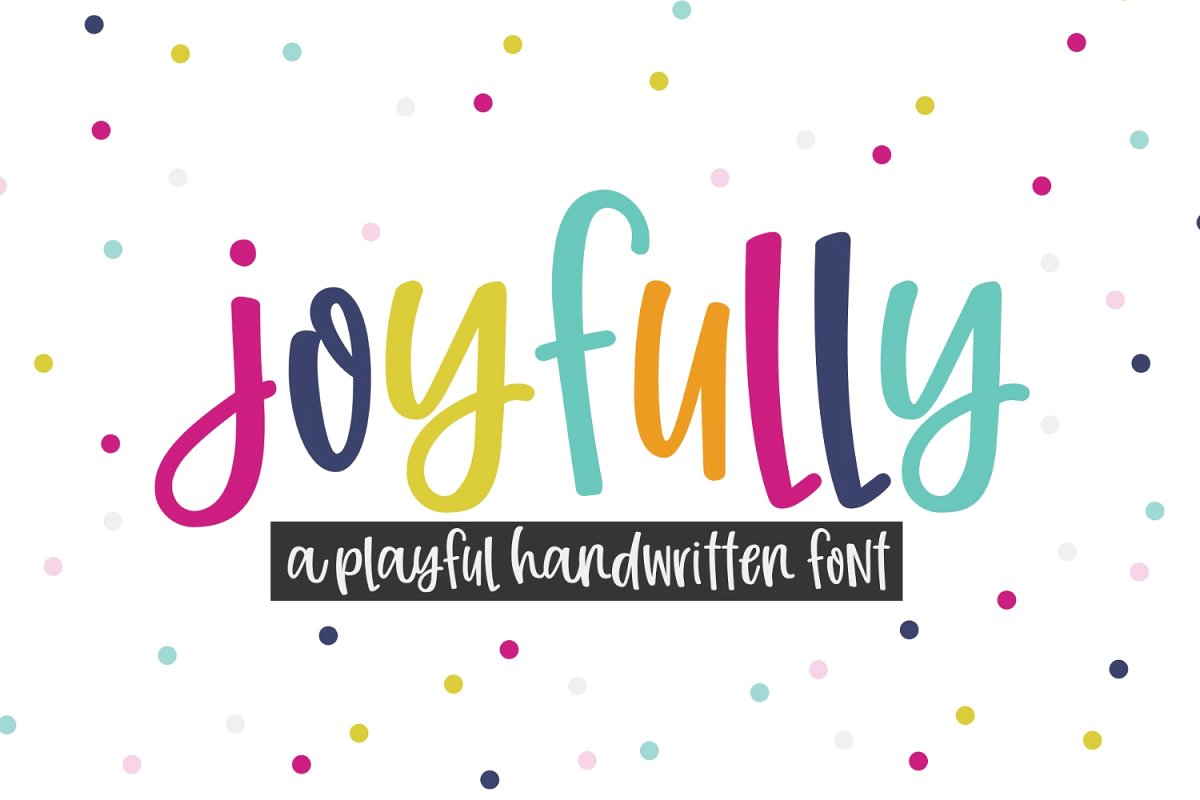 It is a fun, playful handwritten font. Perfect for youthful, fun designs, and it is a perfect font for cricut and silhouette crafters, as I've taken extra time to make sure the font is as smooth as possible.
Balloons Color Font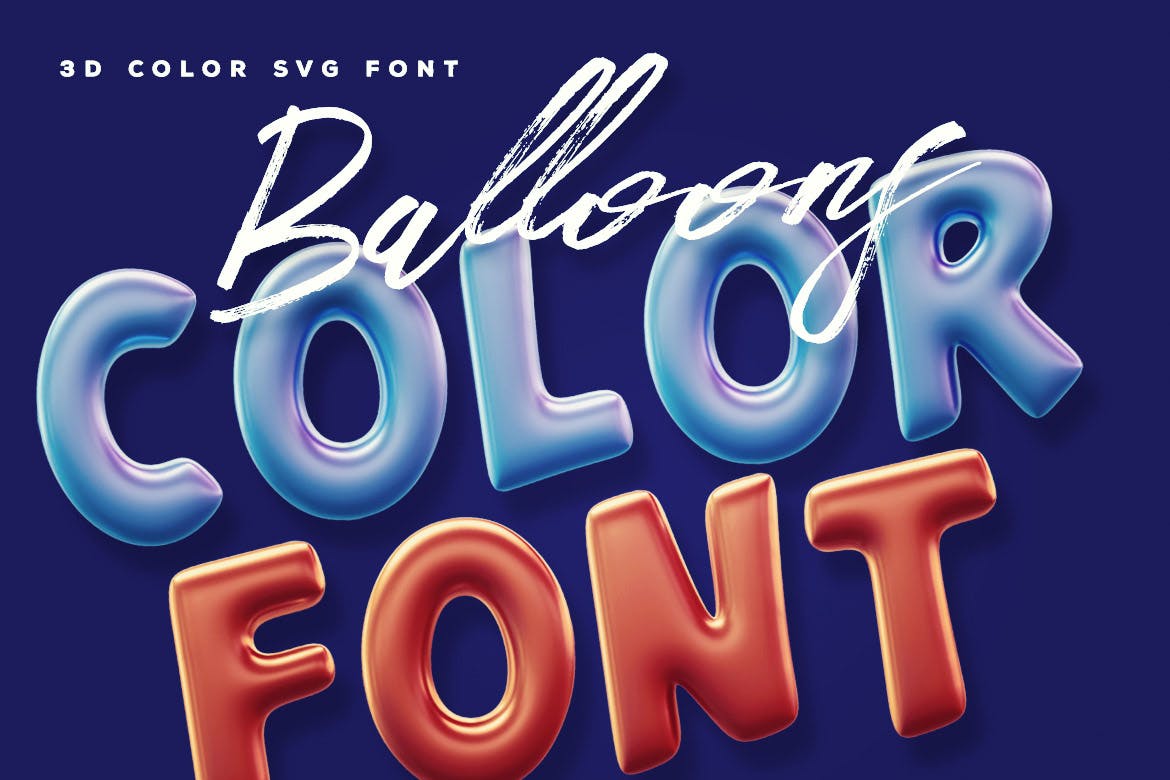 Colorful balloons font for your party or birthday.
Babelgamee – Cute Children Font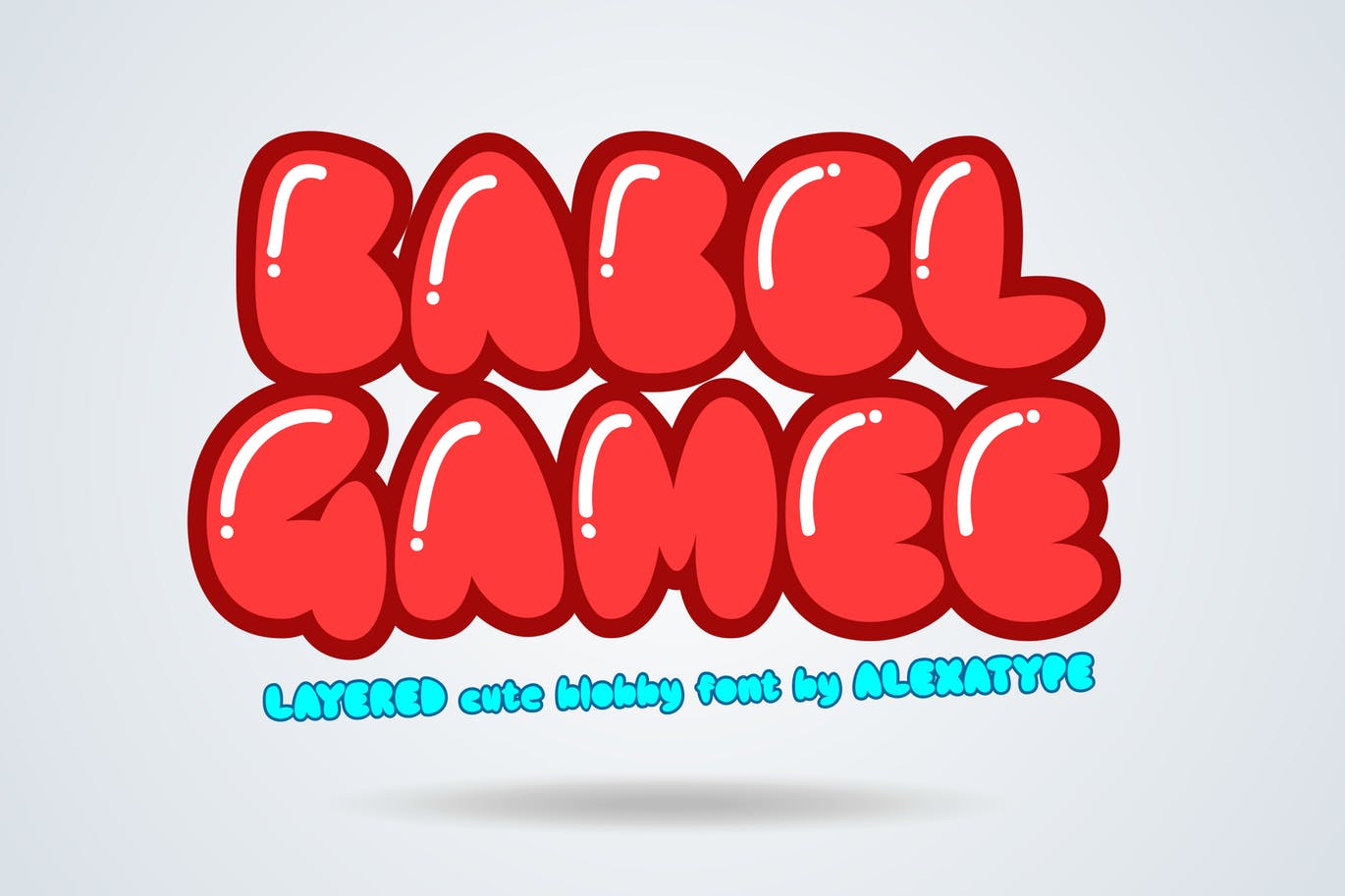 It comes in 4 style, reguler, shadow, base, and shine. So you can make it in different color without any hustle. Just copy, paste in the same place, then change the style.
Petter and Sons – Romantic Beauty Script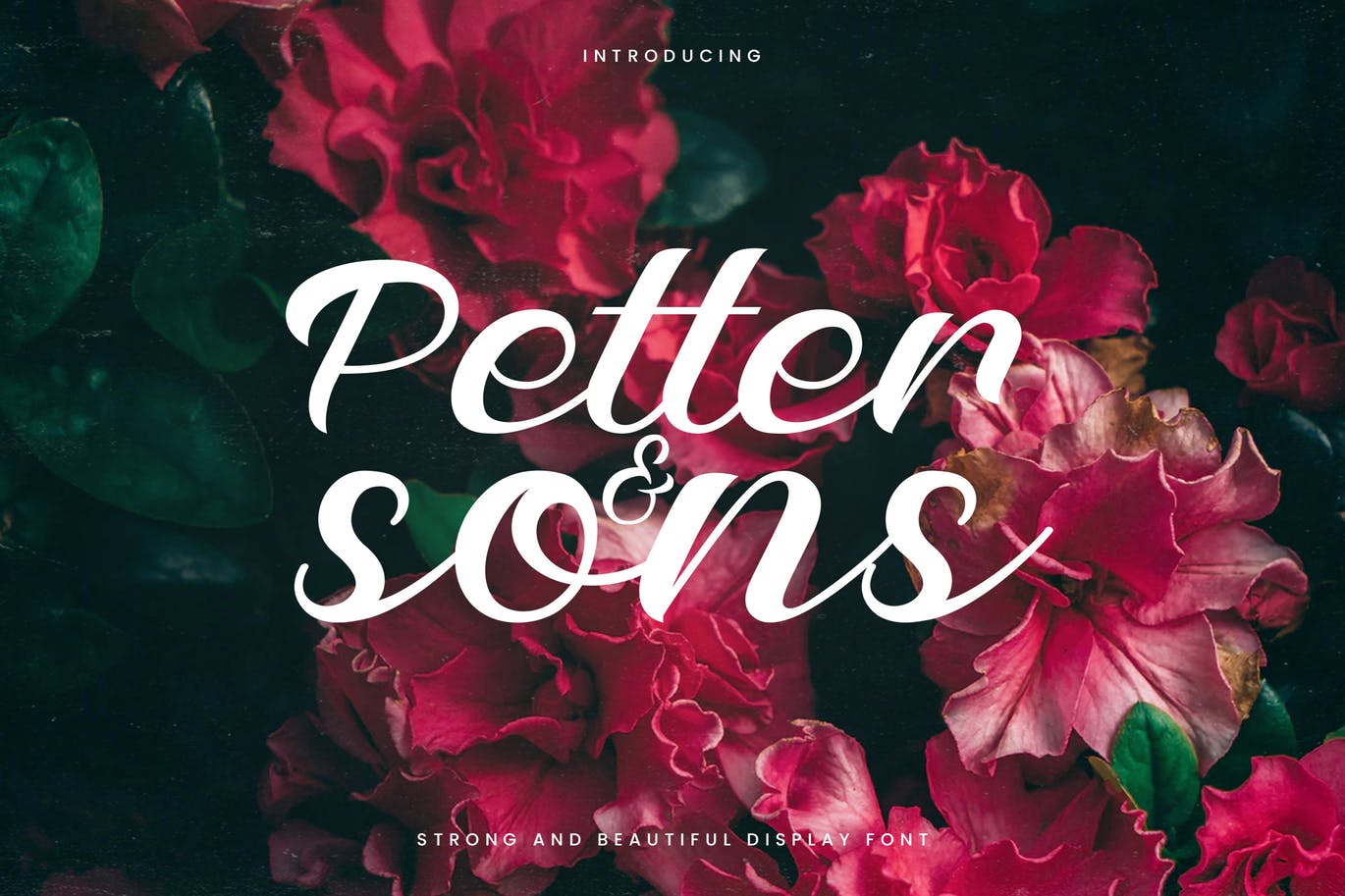 It is a handwirtten signature font that represents a romance and feminine side of a person who is using it. The combination of the soft touch and simplicity makes this font match pefectly with most occasion in our daily life.
Schoolae Bold Playful Font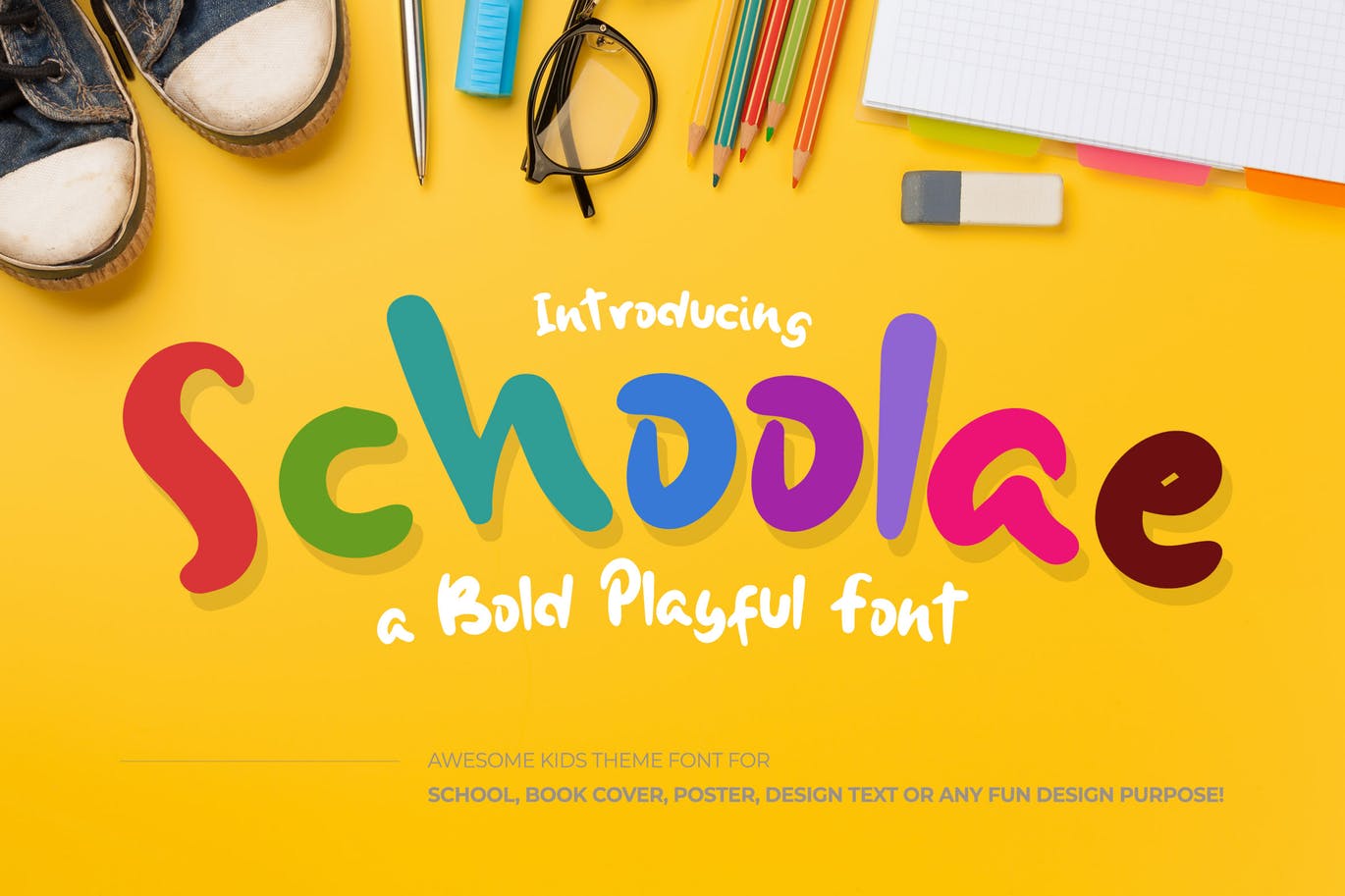 It is playful dan fun handwriting font. The typeface are BOLD, simple, modern, and easy to read. You can use for any design text purpose such as book covers, school design materials, playgroup, even for brand names.
Holyfat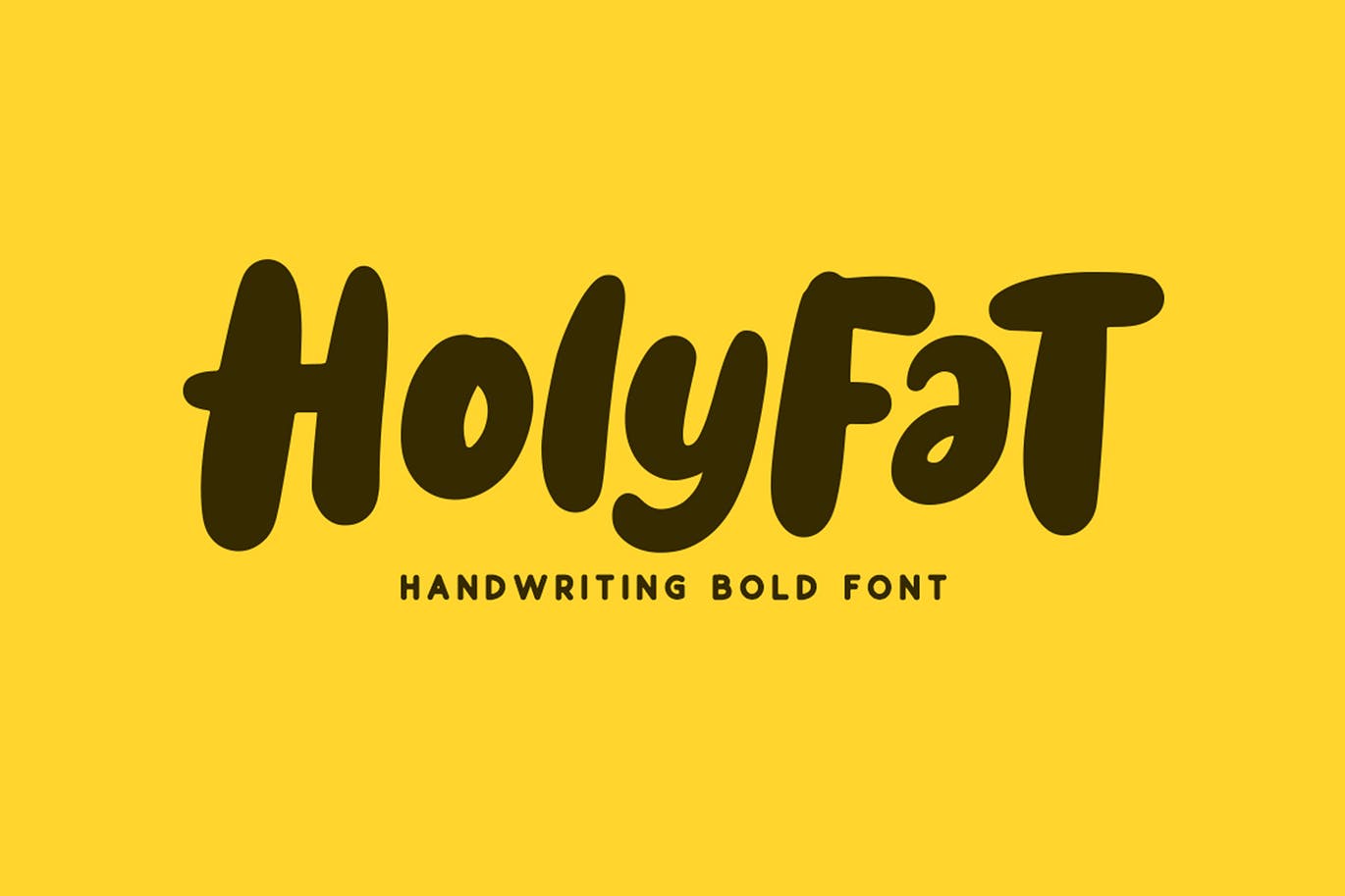 This font is very suitable for logo design, kids t-shirts, birthday cards, cover book, magazines, flyers, quotes, packaging and of course much more. It comes in uppercase, lowercase, punctuations, symbols & numerals, ligatures and etc.
Party Time Fun Fest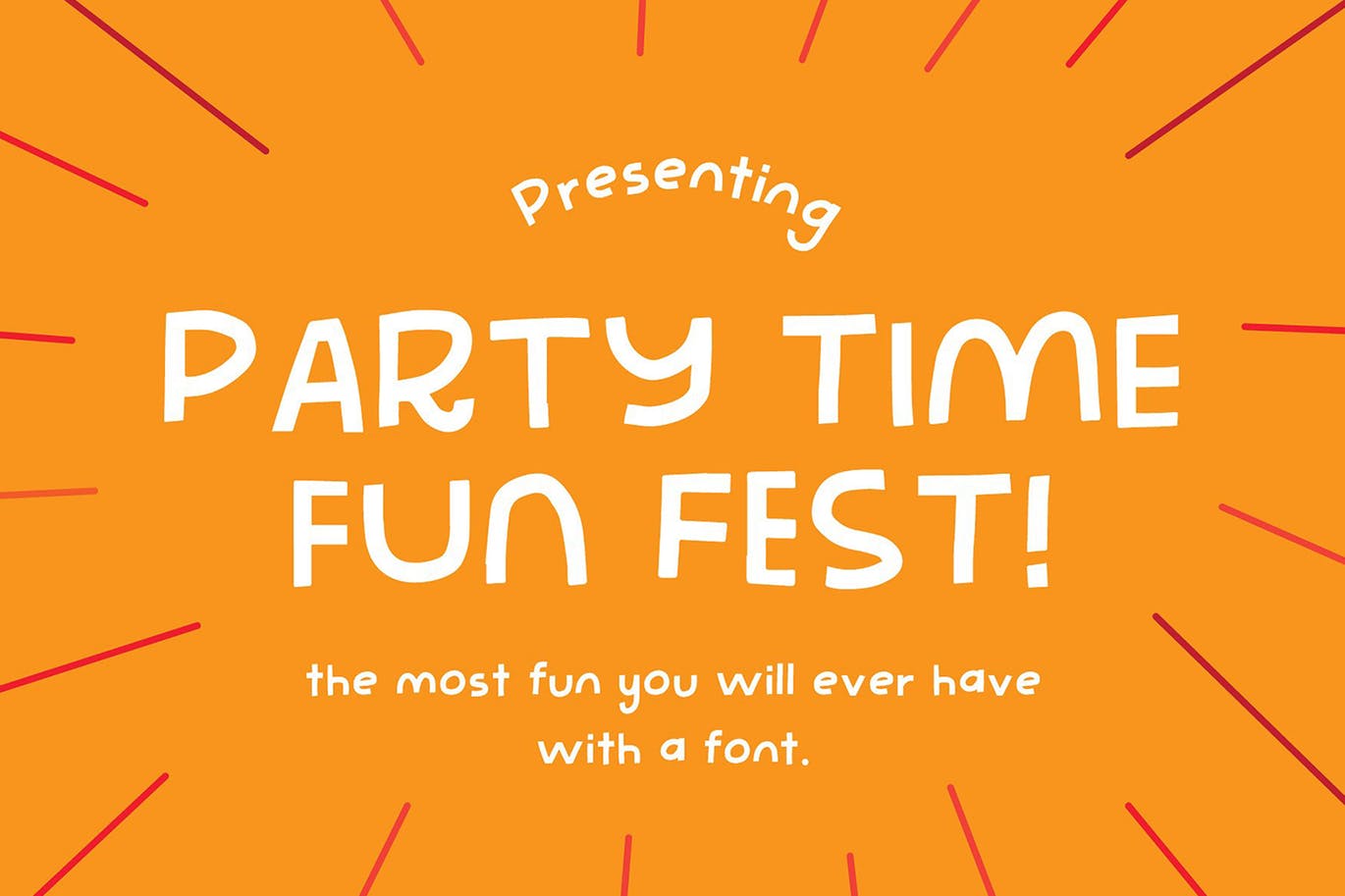 The most attractive party playful font. It includes alternates for every letter both upper and lowercase, so you can mix and match for the ultimate fun time.
Glorydays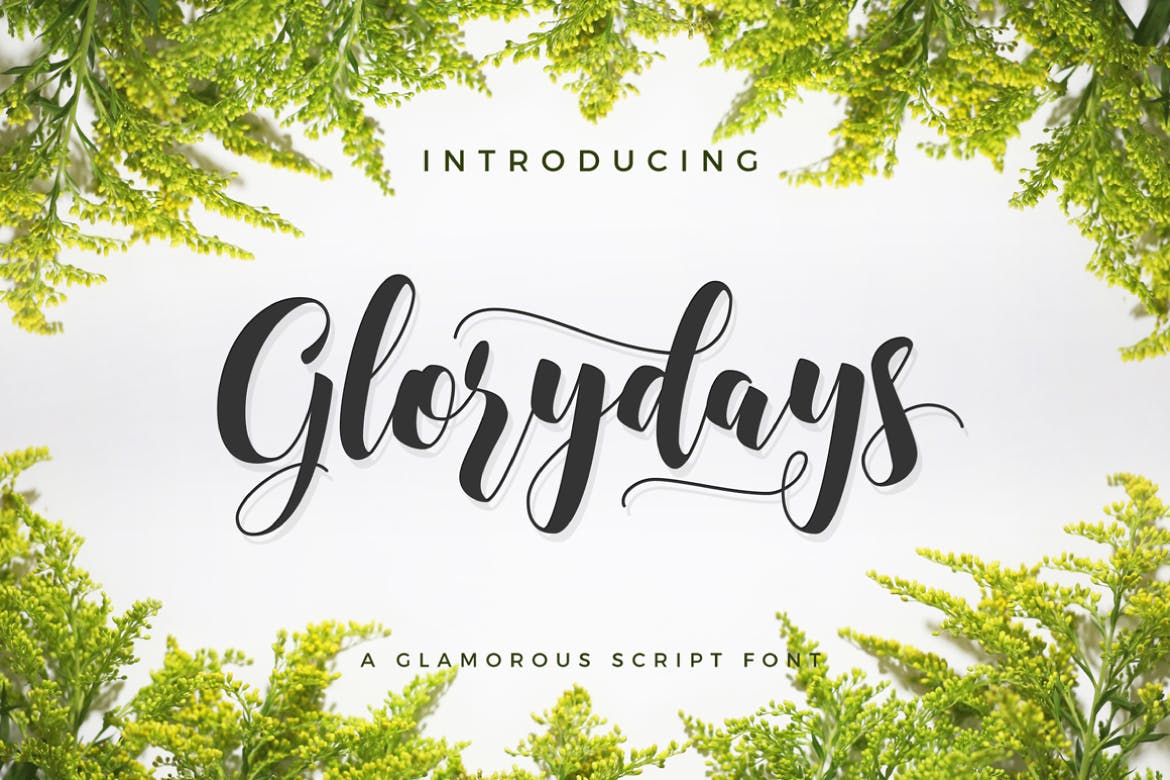 This script font comes with upper and lowercase standard characters, punctuation, numerals. So good for designs such as greeting cards, invitations, party, wedding and etc.
Chimpo Typeface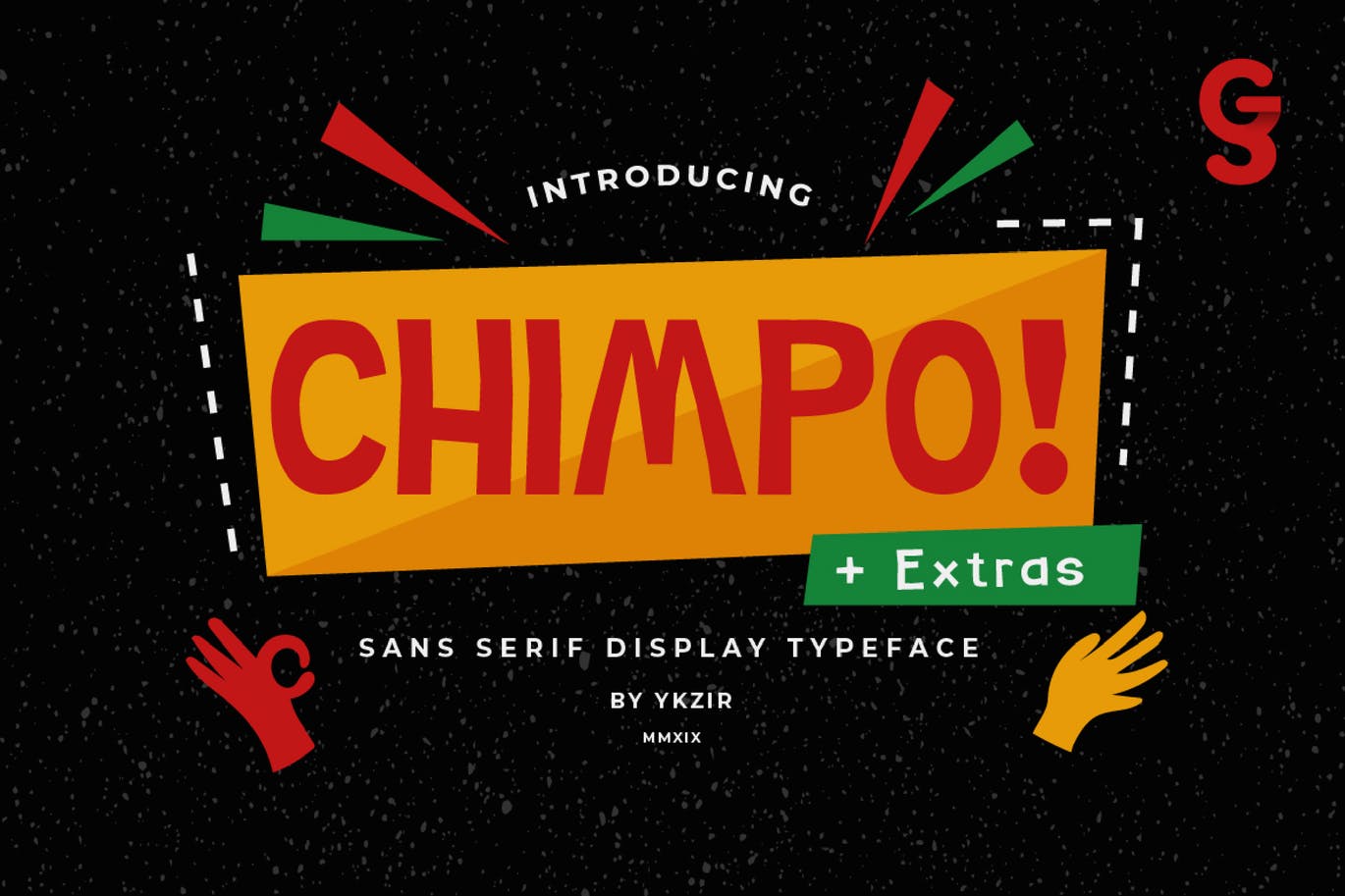 It is a fun typeface inspired by paper-cutting and vintage poster. It has a bit festive vibes but still looks simple. You can use bonuses inside to create many possibility fancy design. Made to fit some seasonal event like horror, mexican, retro, even for birthday party.
Sweet Dreams Script Font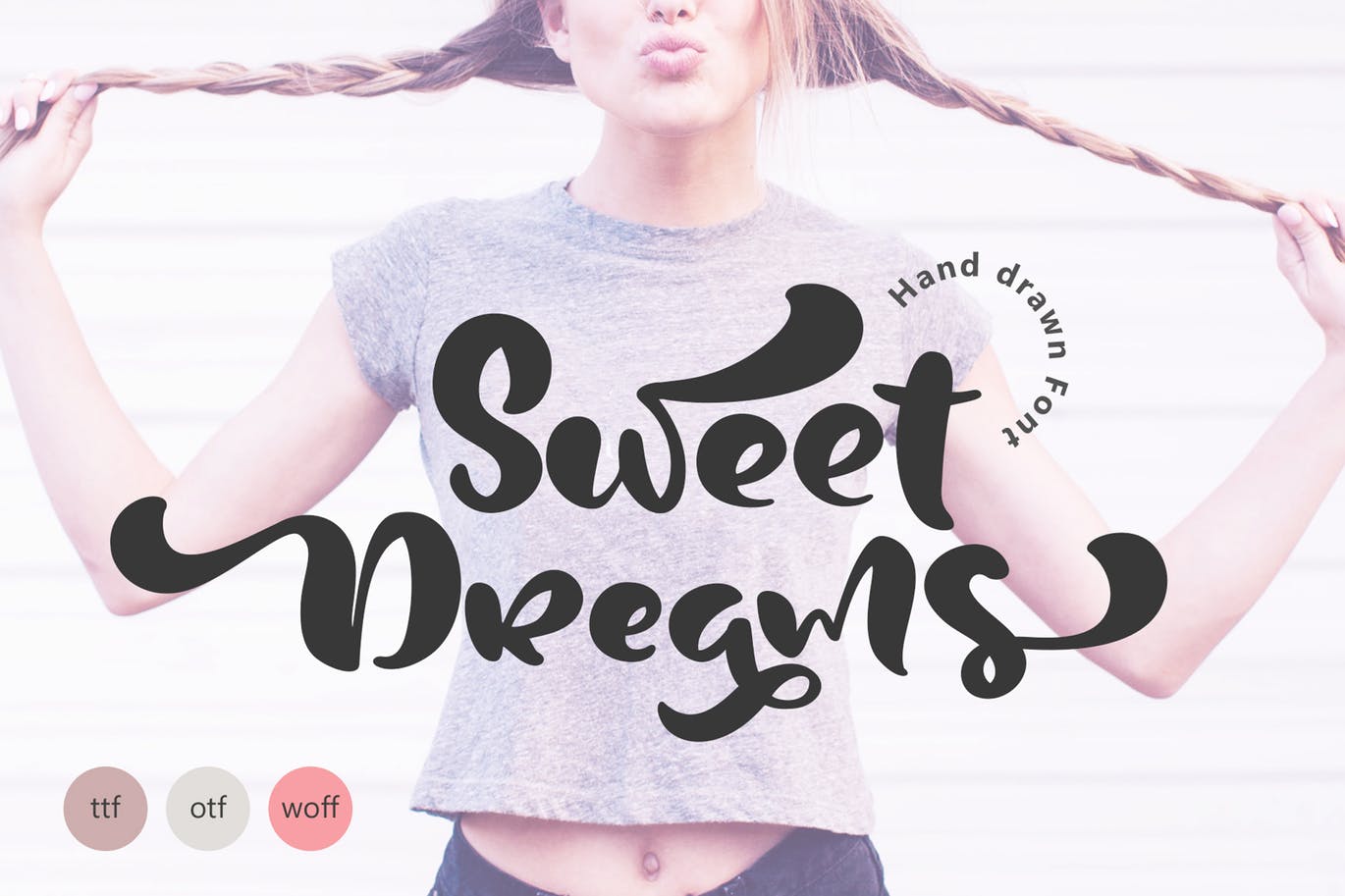 It is mapped to regular keyboard keys, so you don't need any additional programs to use them. Just install font, type and go. Ideal for greeting cards, birthday invitations, wedding and etc.
Suga Rush – Fun Playful Typeface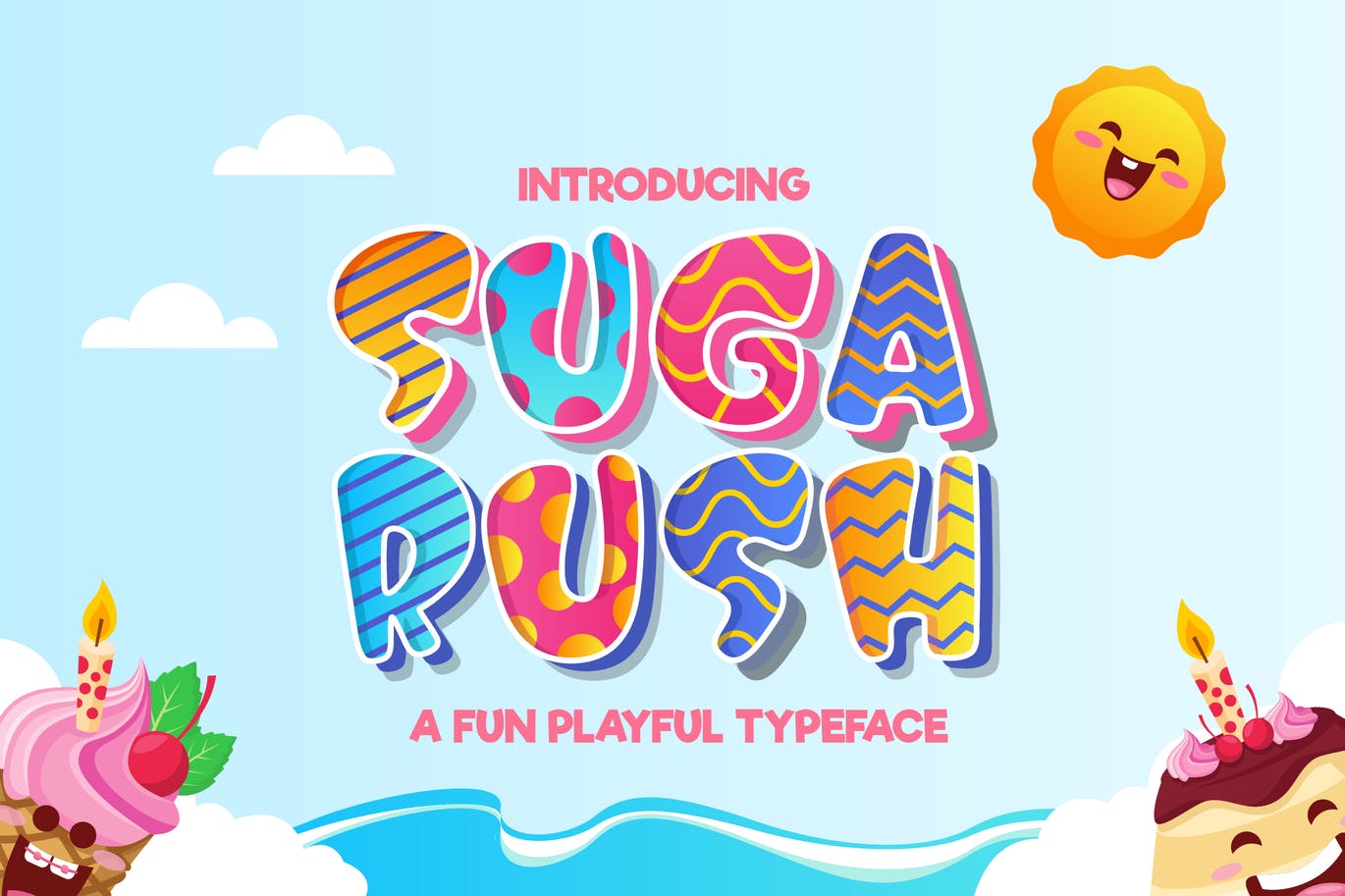 The font is suitable to use for casual purpose especially children related occasion 🙂 Oh yeah we forgot to mention that we give you 79 eye candy vector objects for free too in Adobe Illustrator format!
Lovea Script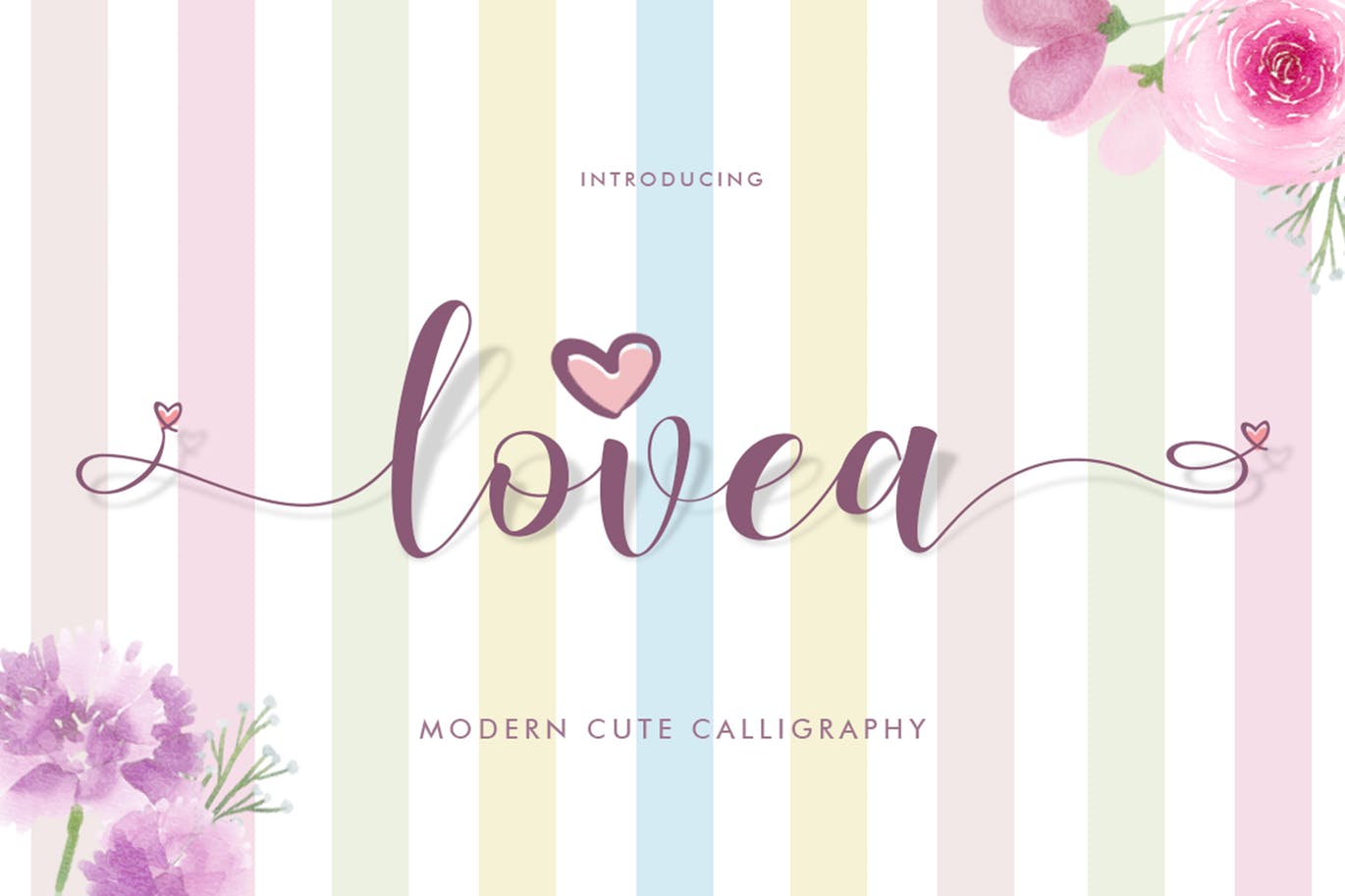 This font is a beautiful calligraphy, fresh & modern style . Suitable for logos, branding, greeting cards, posters and any design that you create.
Hey Comic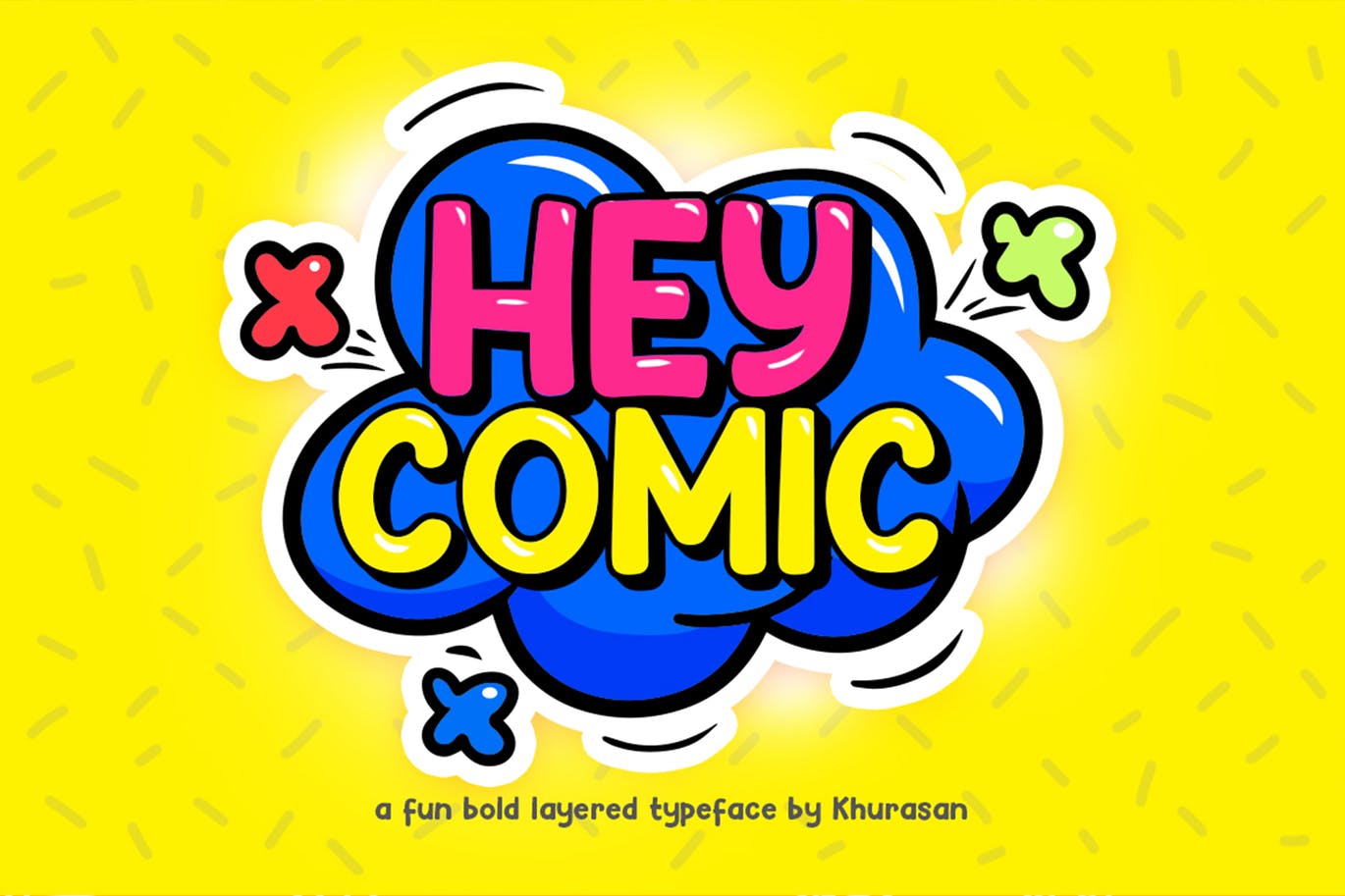 It is a bold display typeface with cheerful theme for your fun project. The font suitable for logos, branding, greeting cards, posters and any design that you create.
Bubble Double Duo Font. Comic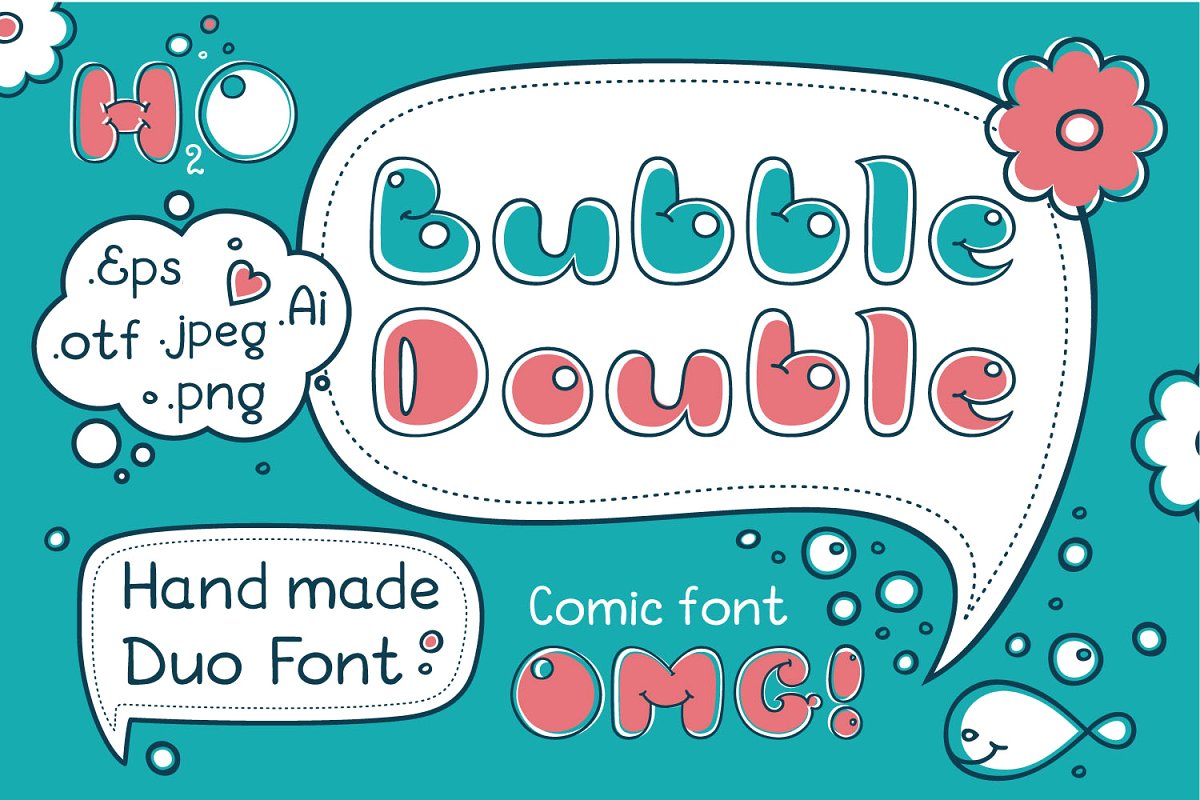 A cute comic style bubble font. Perfect for children's invitations, birthday cards, phrases and quotes, print on textiles and t-shirts, for school office items.
Kiddo Font + Bonus Doodles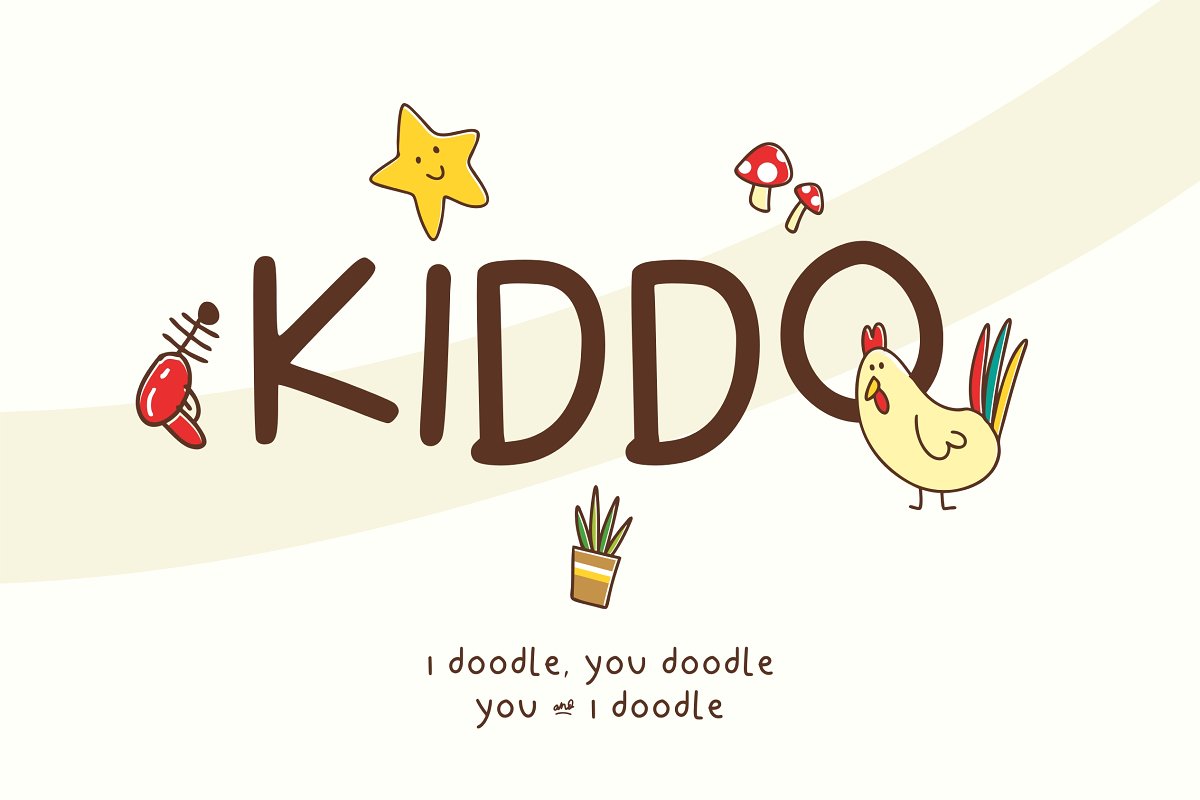 It is a handwritten font filled with honesty, love and imagination. Perfect if you want to give a personal touch in your work or simply make something fun out of it 🙂
Yehaa! Layered Font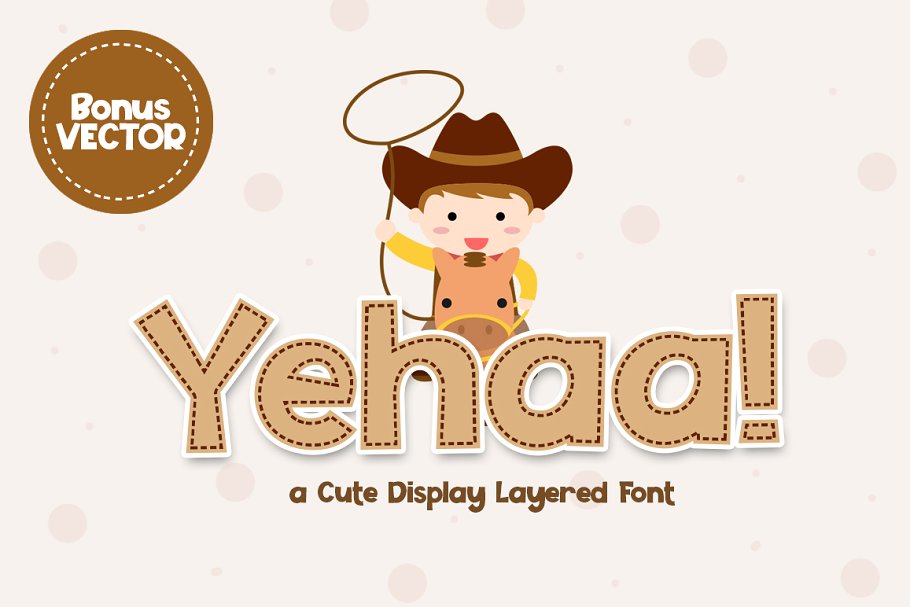 A display layered typeface and awesome character with 3 different style, regular, solid and liner. Perfect for namecards, posters, logos, magazines, covers, banners, tshirts and headers, or even large-scale artwork.
Happy Birtday / Pretty Font
These font has already OpenType features such as swashes, alternates, stylistic alternates, SS01-SS06 and supports 17 languages. Suitable for greeting cards, logotypes, wedding, invitation cards, signature marks and etc.
Lollipop Twist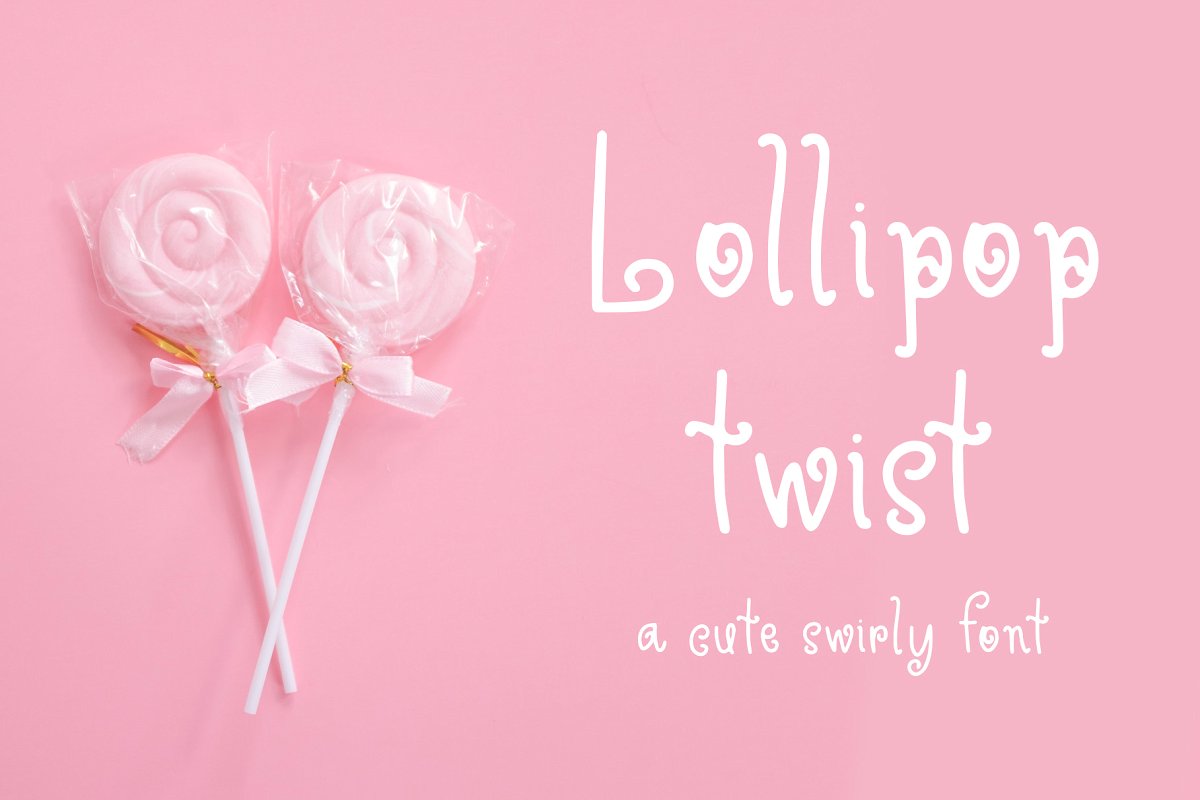 It is a fun swirly font, that instantly brings out a unique pop. Each letter has a little extra flourish, or swirl to really bring this font to life. Perfect for many uses, including birthday invitations, business cards, clothing designs, websites and etc.
Biolatesha Calligraphy Font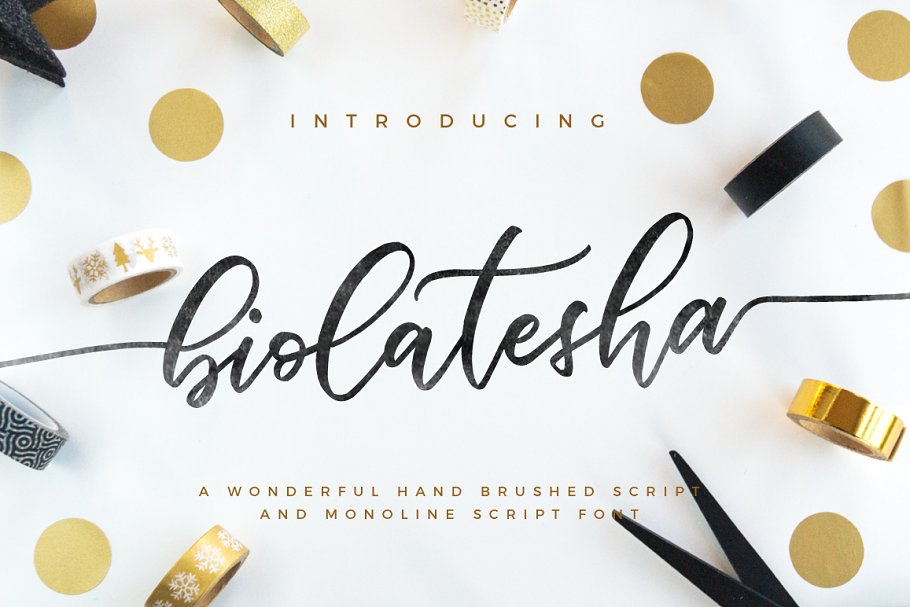 A hand brushed script font so perfect for any design needs, modern invitation design, branding, stationery design, blog design, modern advertising design, invitations and etc.
Hellioum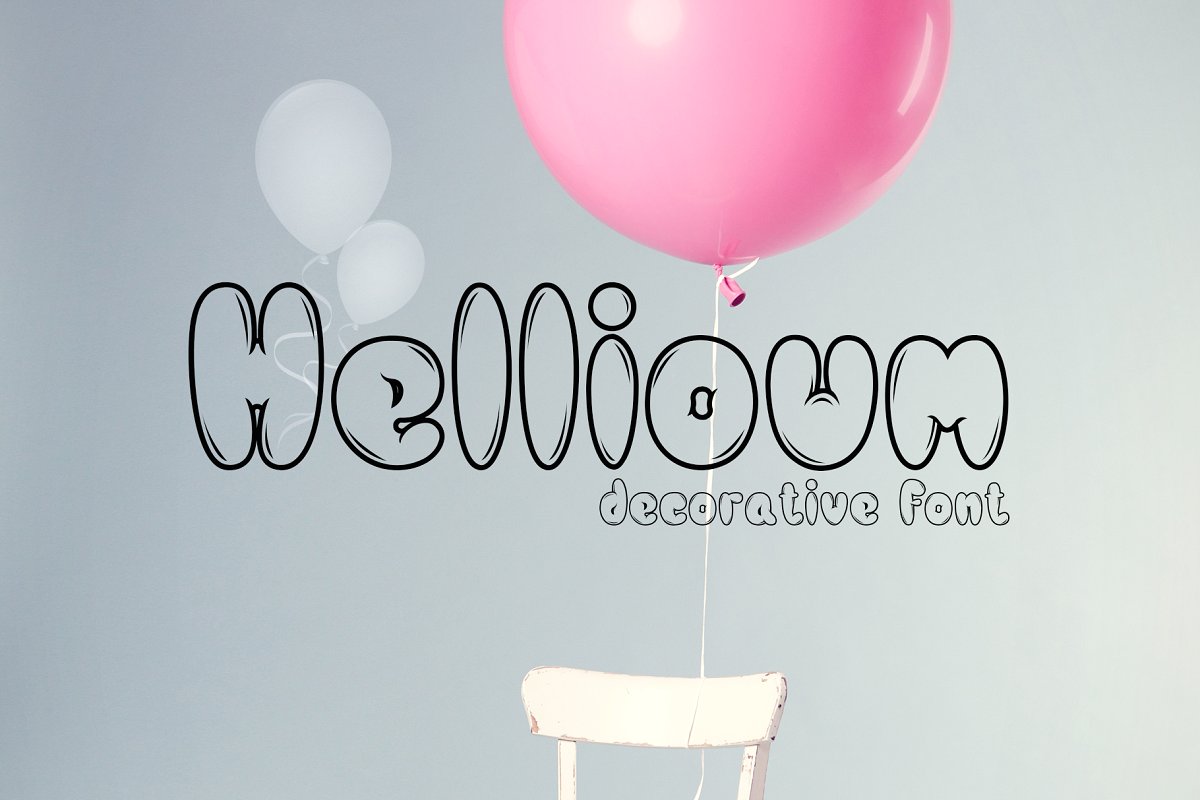 It is a sans font family and sophisticated sans serif. Inspired by a retro surfing poster and i try to combine it with a modern concept. it's perfect for you to show your design or product in professional way.