Don't waste your time to create a Photoshop actions to cover your design needs! Get up the process with our ready to use actions for ladies. Today we have gathered a collection of more as 20 Lady Photoshop actions for your investigation. It is the best choice for all the photographers and graphic designers out there. These Photoshop actions would let you to add a mind-blowing colors and effects to your pictures in just a click. These cool action would help you to achieve unbelievably outstanding results without any doubts. Keep a good mood and enjoy!
You may also like:
Pretty Lady Photoshop Actions (Free)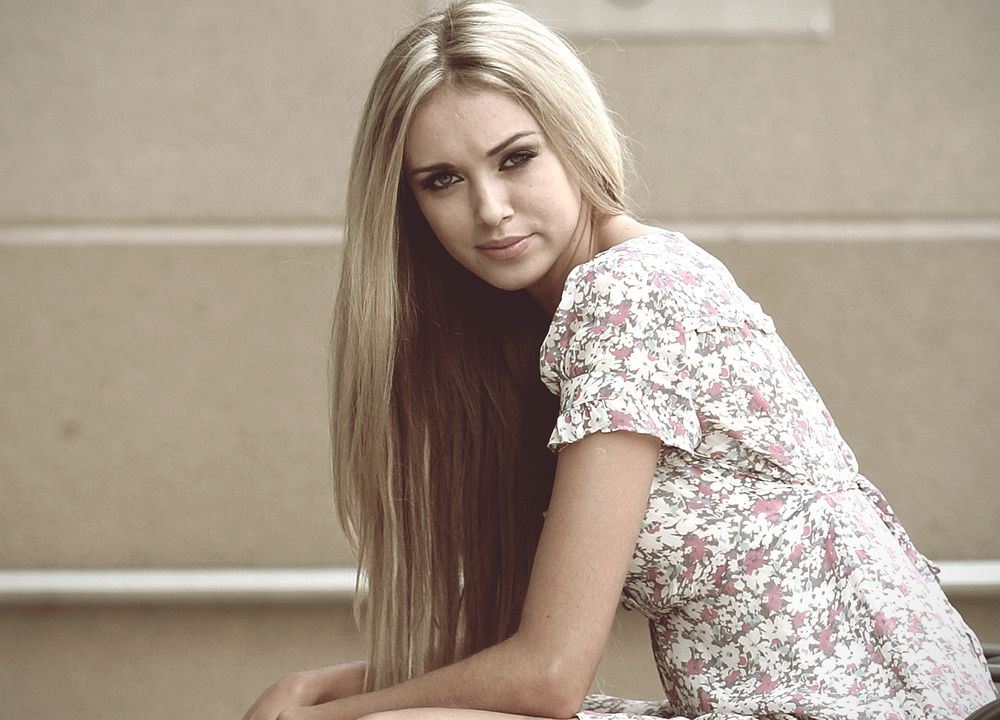 Set of 10 Photoshop actions made in CS6 to prettify your female portraits just in some easy clicks.
Anaglyph Photoshop Actions V2
Add anaglyph Photoshop effects to your photos with some easy clicks.
Oil Paint Photoshop Action (Free)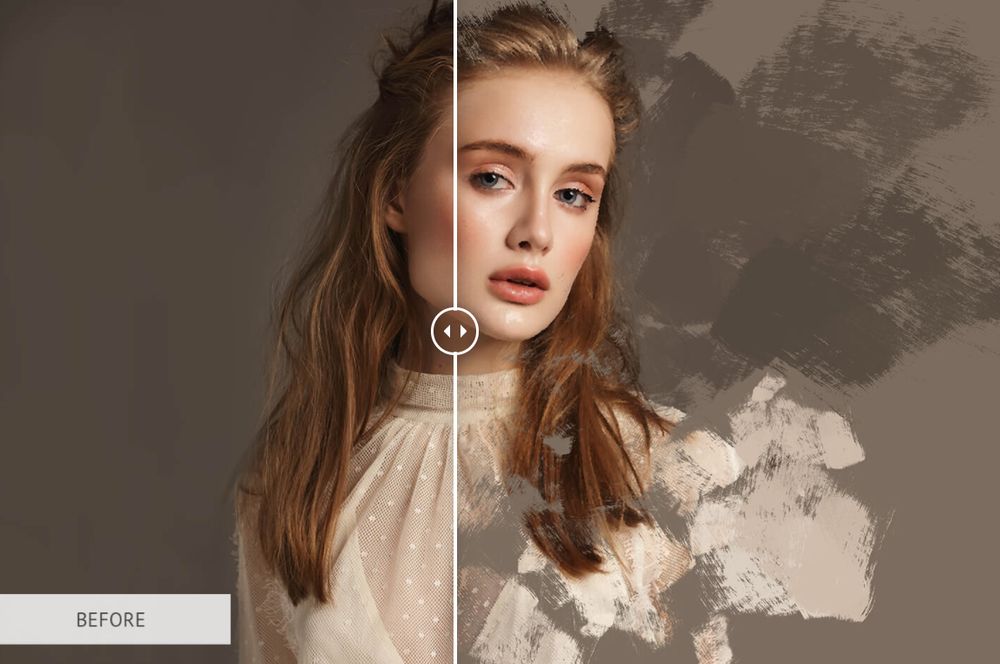 Make fabulous oil paint photo manipulations from your photographs in several clicks.
14 Photoshop Actions (Free)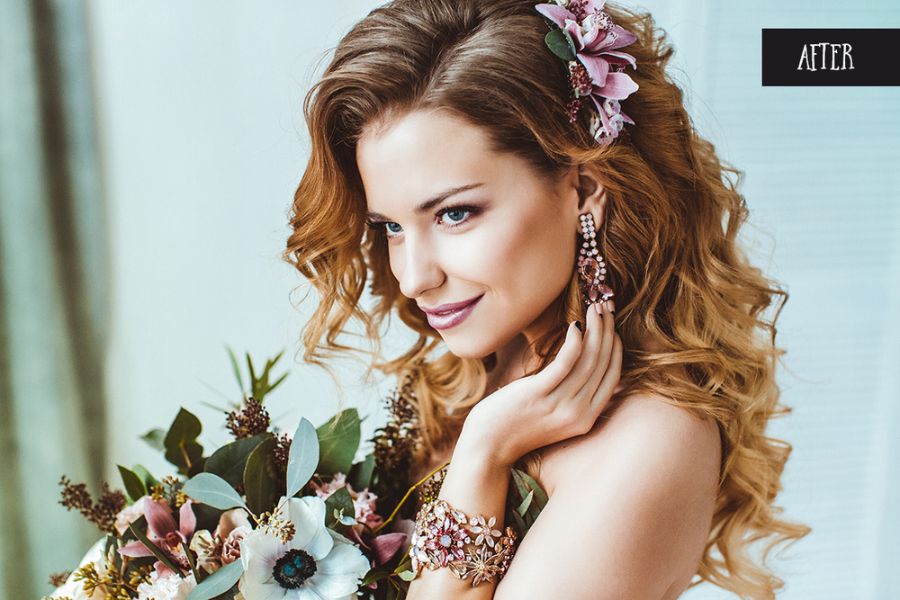 These filters will improve and enhance your images in the easy and quick way.
Fashion Photoshop Actions Bundle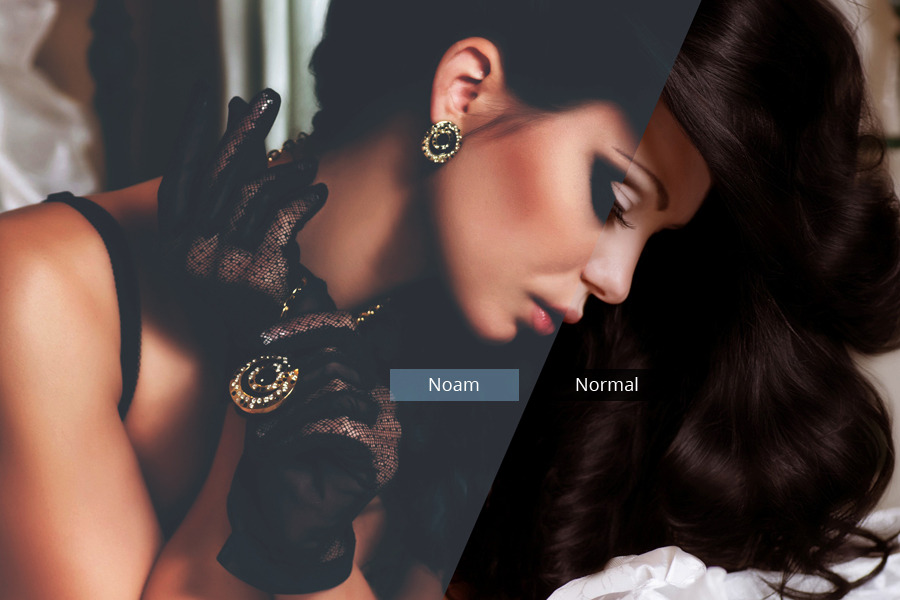 Add to your photos a cool mate fashion effects with these Photoshop actions.
Aesthetic Autumn Effects Photoshop Actions (Free)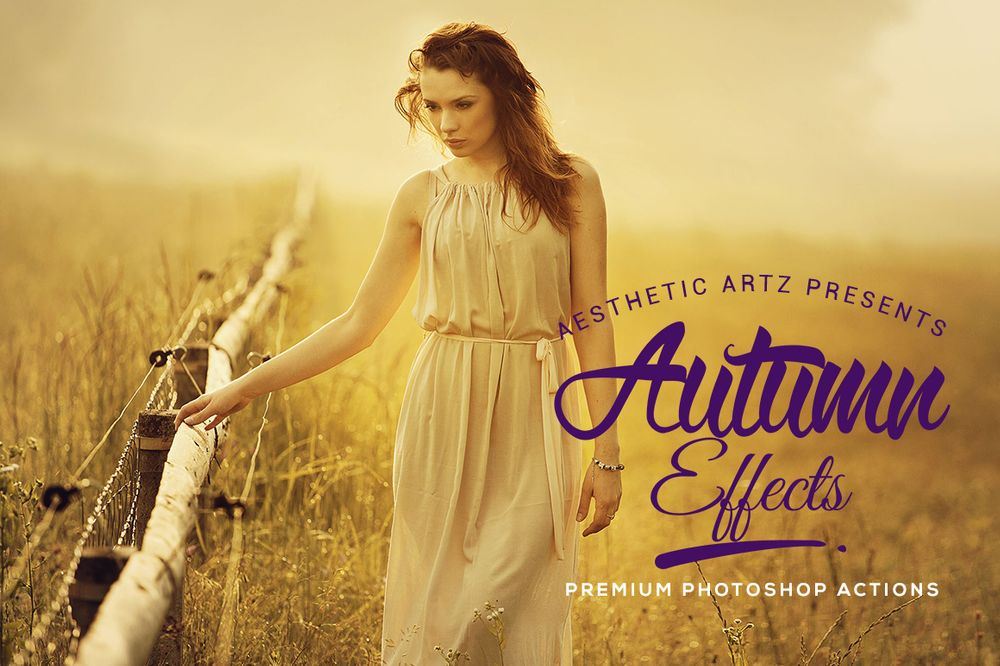 This awesome free Photoshop actions gives you everything you need to professionally process your images.
Painting Photoshop Actions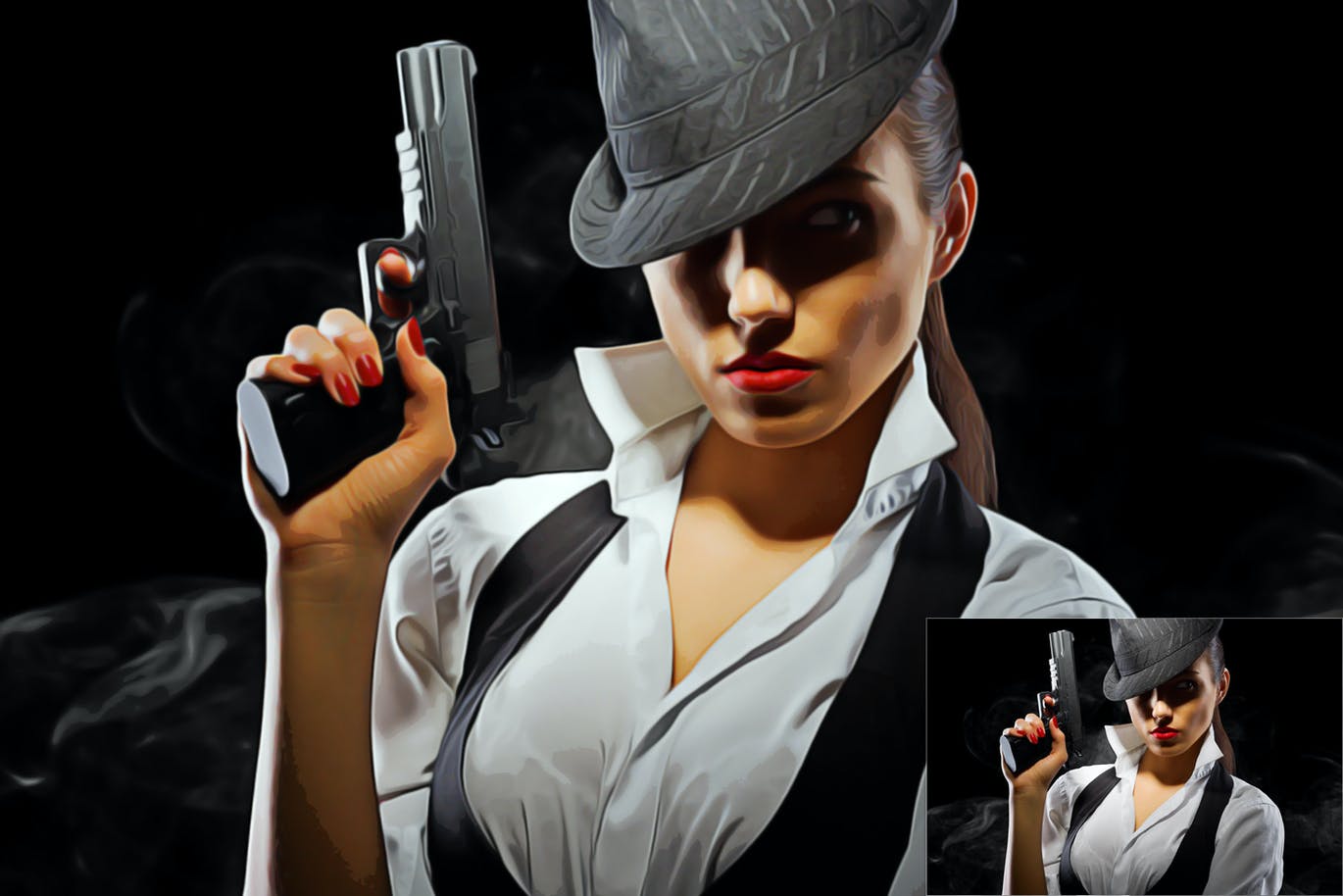 A nice and high quality  painting effects for your images with these Pgotoshop actions.
Renaissance Photoshop Action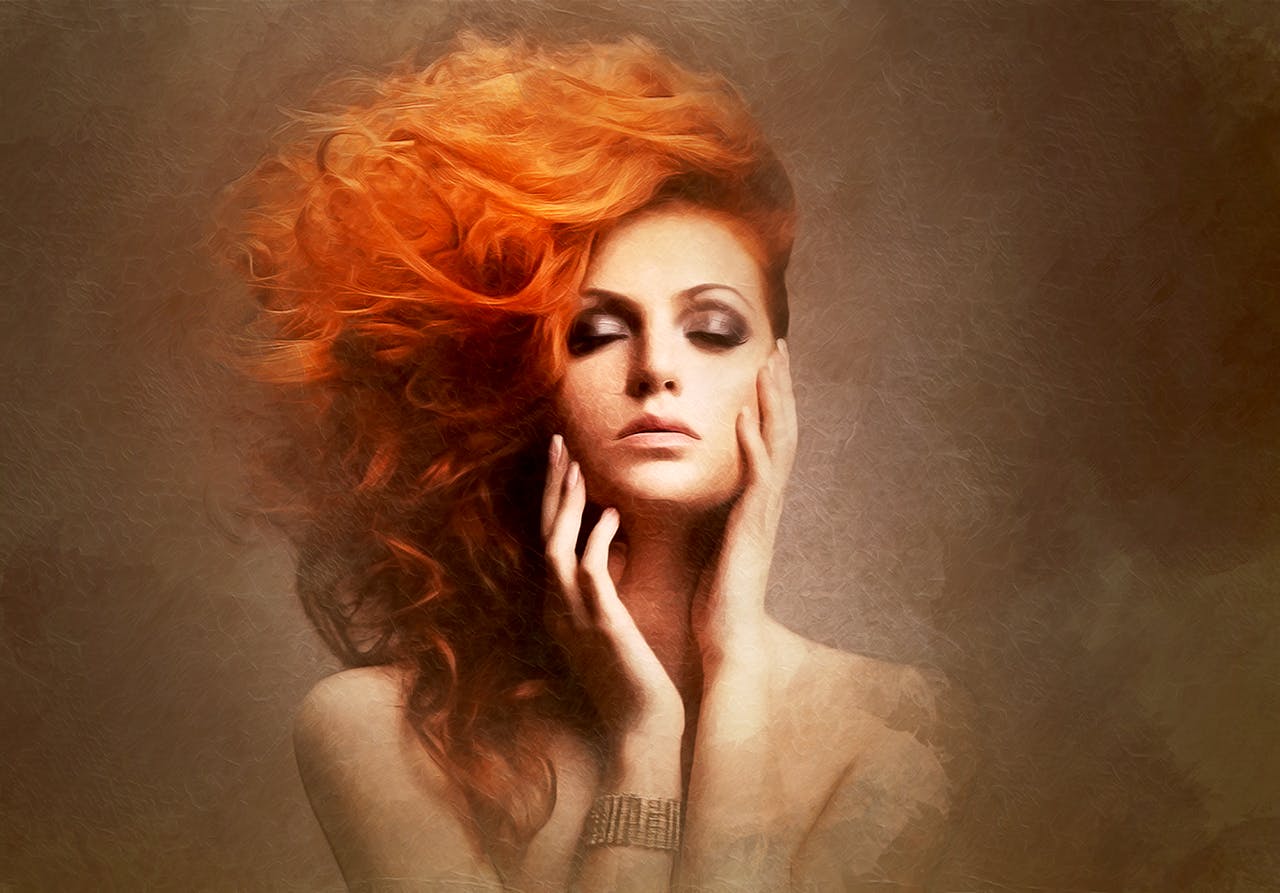 You will get creative artistic effect on your photo in few minutes and clicks.
Digital Painting Photoshop Action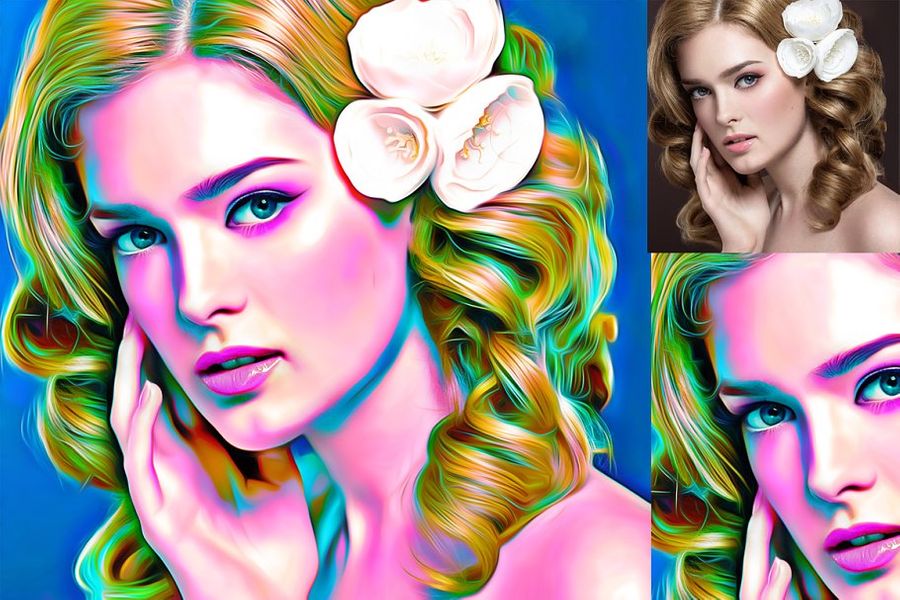 Auto color option gives your photo a nice colorful effect that will surprise you.
Bohemia Photoshop Actions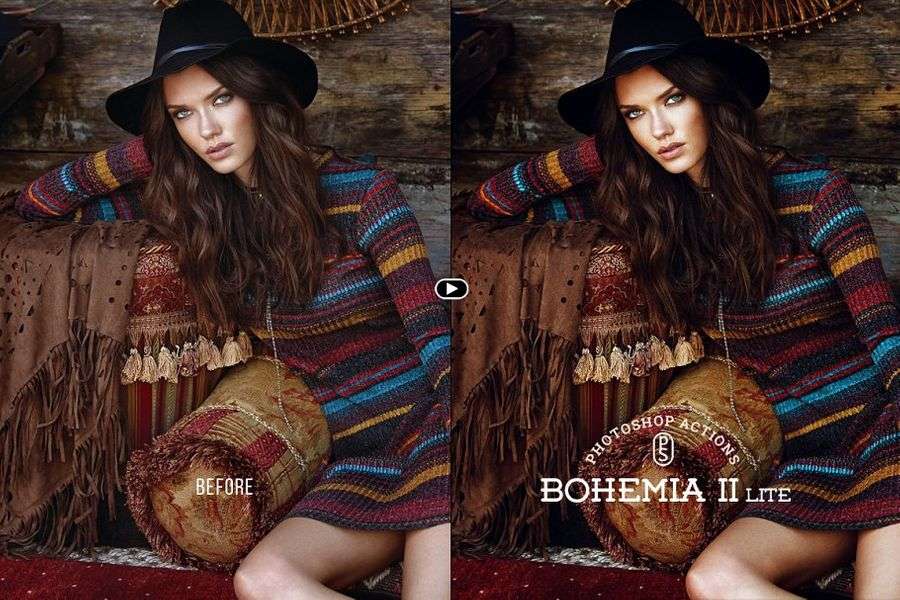 This set features boho-style photo actions for portraits, fashion and lifestyle. Also great for blog imagery, ads and travel photography.
100 Professional Retouch Actions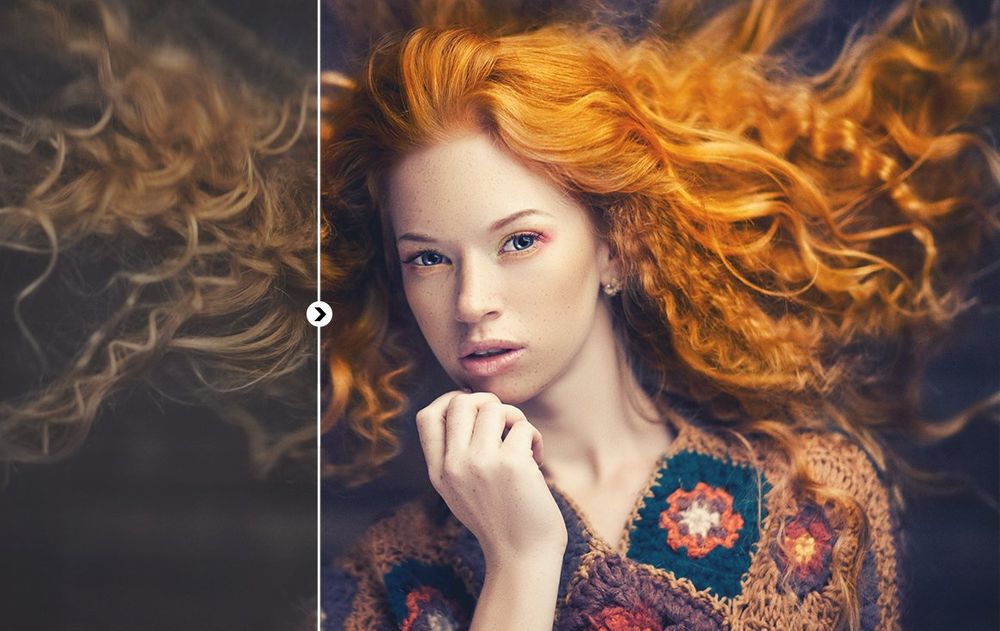 This actions is an amazing tool for a retoucher and for a photographer. It keeps you away from boring technical Photoshop settings and gives you more time to focus on your work.
Cartoon Sketch Action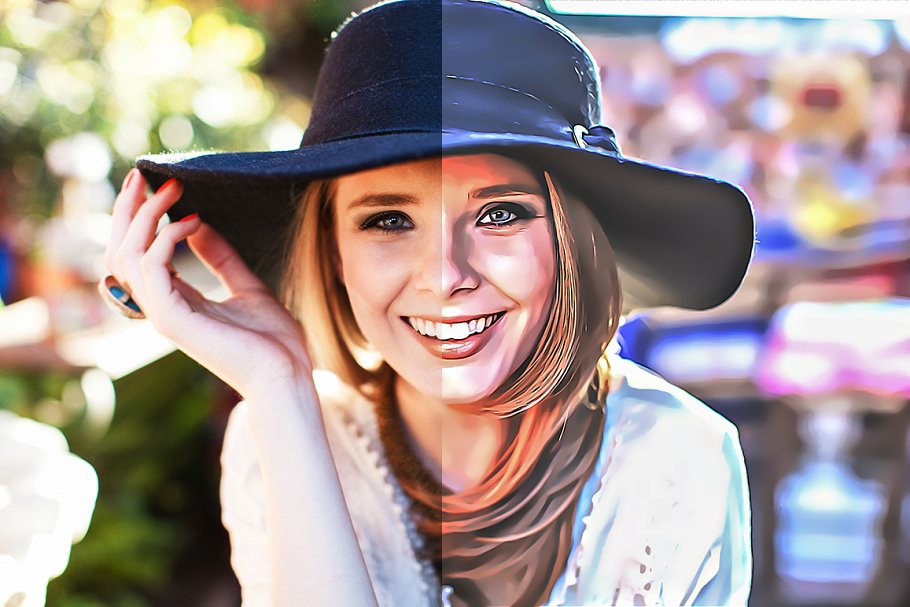 Turn your photo to an amazing cartoon style with some easy clicks using Photoshop.
Pro Retouch Photoshop Actions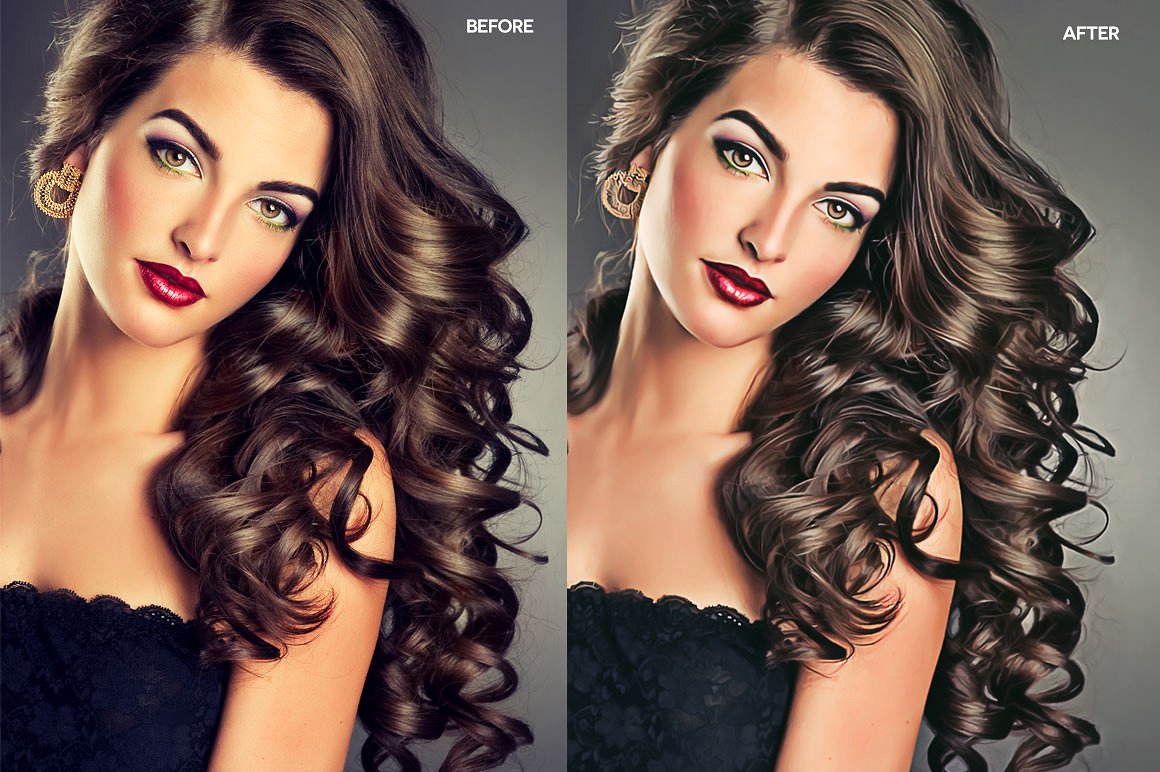 Professional retouch Photoshop actions can make your photos look perfect and creative. These actions let you retouch portraits in a few minutes of the time with only a beginners knowledge of Photoshop.
Vector Painting Photoshop Action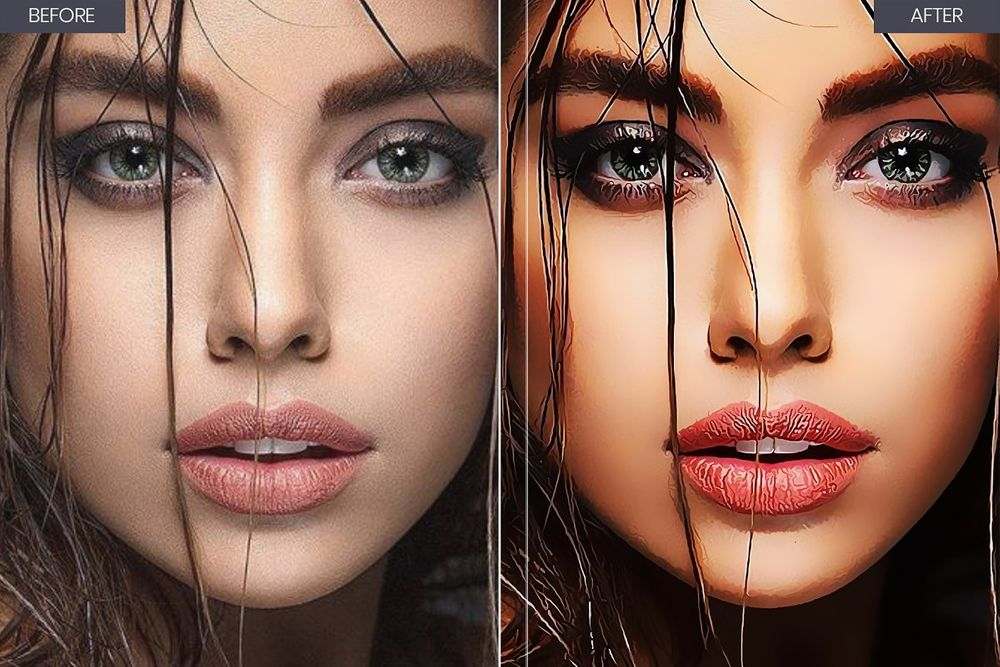 Turn your photo to an beautiful painting effect using Photoshop.
Pro Skin Retouch Photoshop Action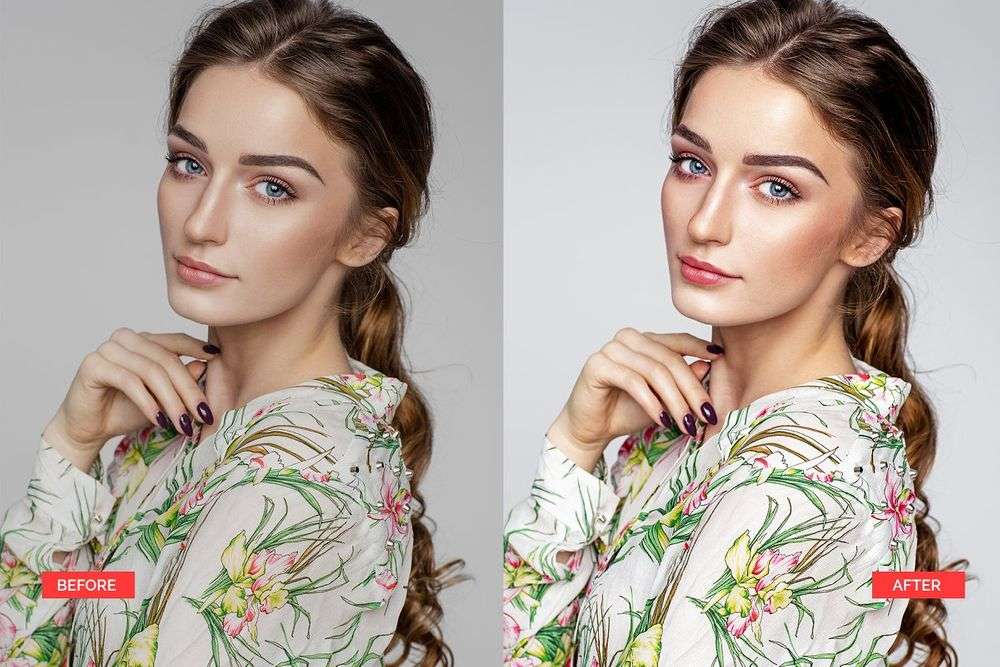 This action will give your images a modern look and will help you to achieve mazical results in few seconds.
Pastel Colors Photoshop Actions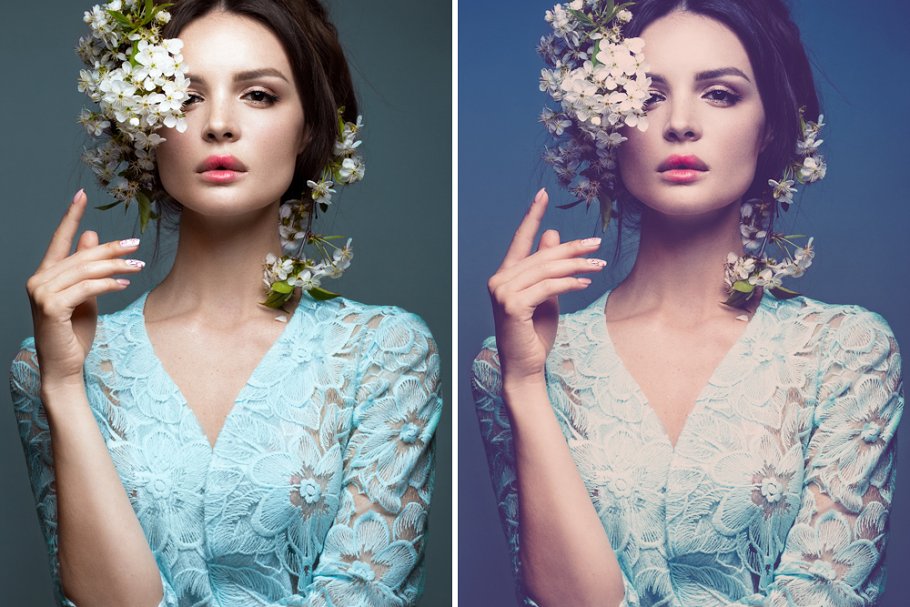 40 premium Photoshop effects will add an amazing pastel style to your photos in some easy clicks.
Graffiti Art Photoshop Action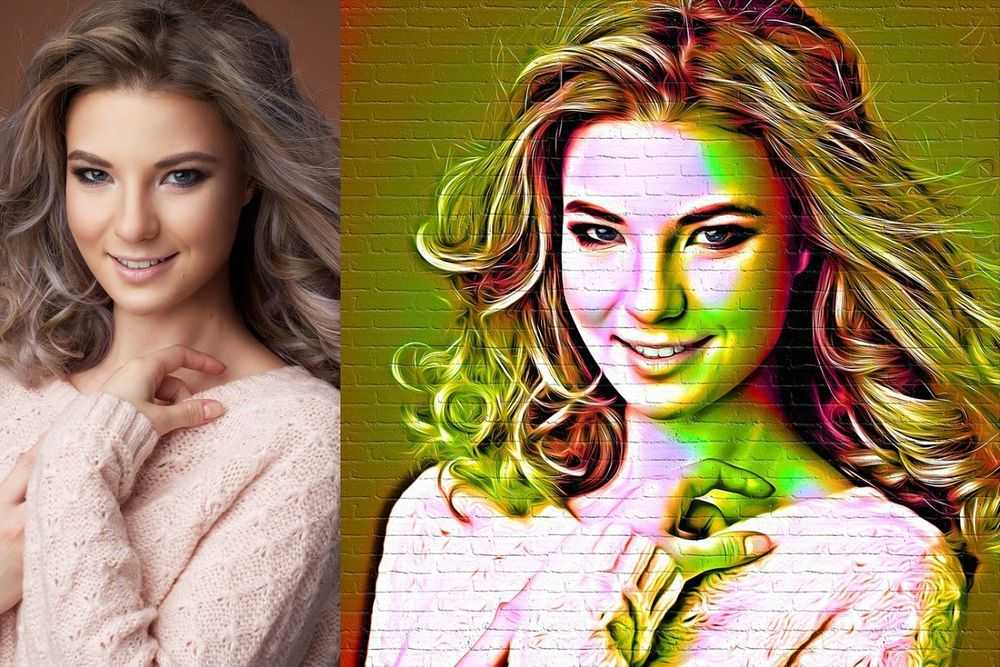 Your perfect photos can get a cool graffiti style with some easy clicks in Photoshop.
Film Noir Photoshop Action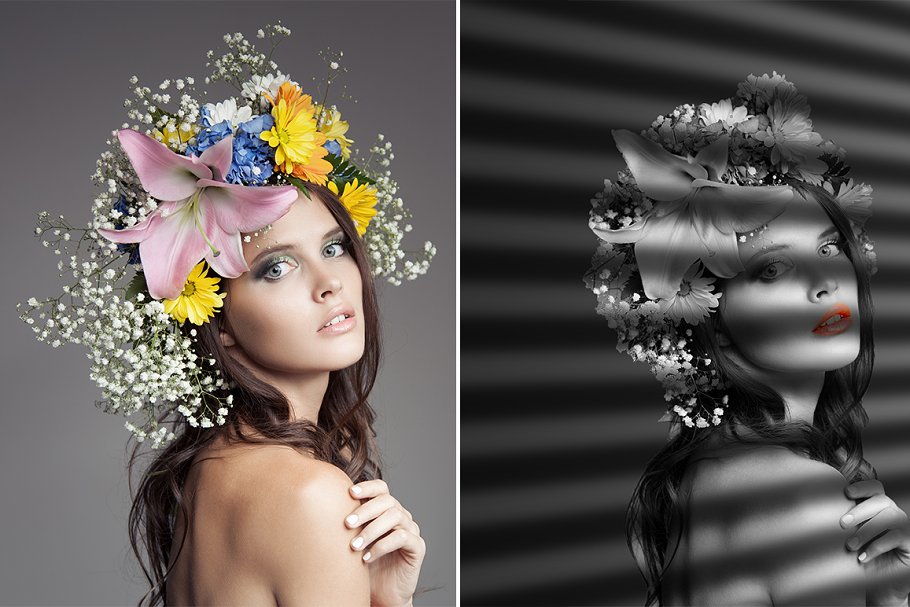 Easy to use and unlimited result. Work with any image. Starting layer is untouched and everything is editable after done the action.
Premium Comic Book Painting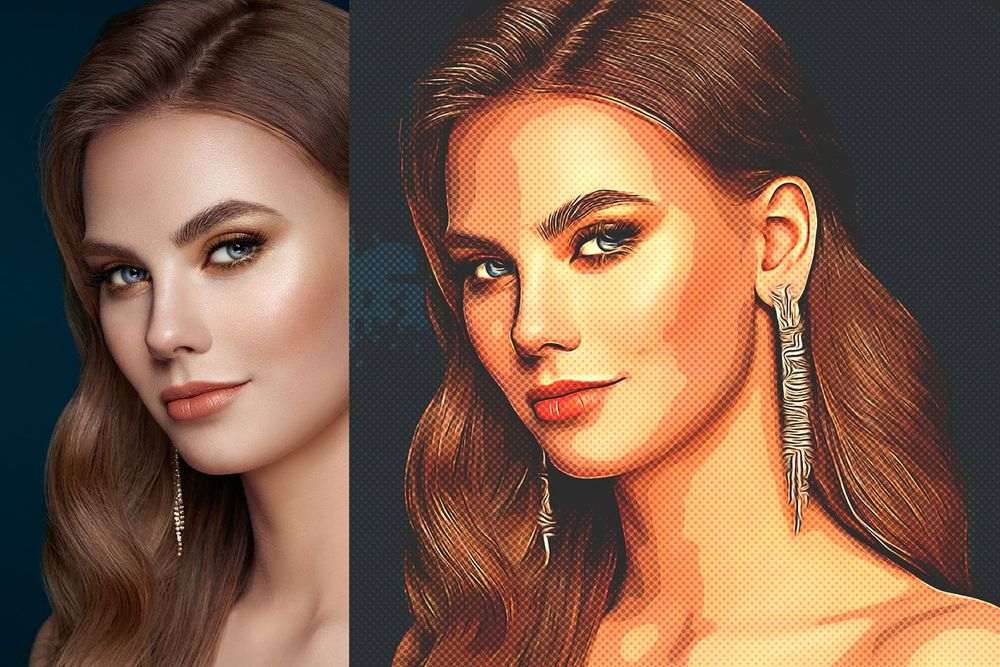 Easy turn your photo into a stunning comic book style, so use these Photoshop action effects and surprise yourself.
Sensitive Photoshop Actions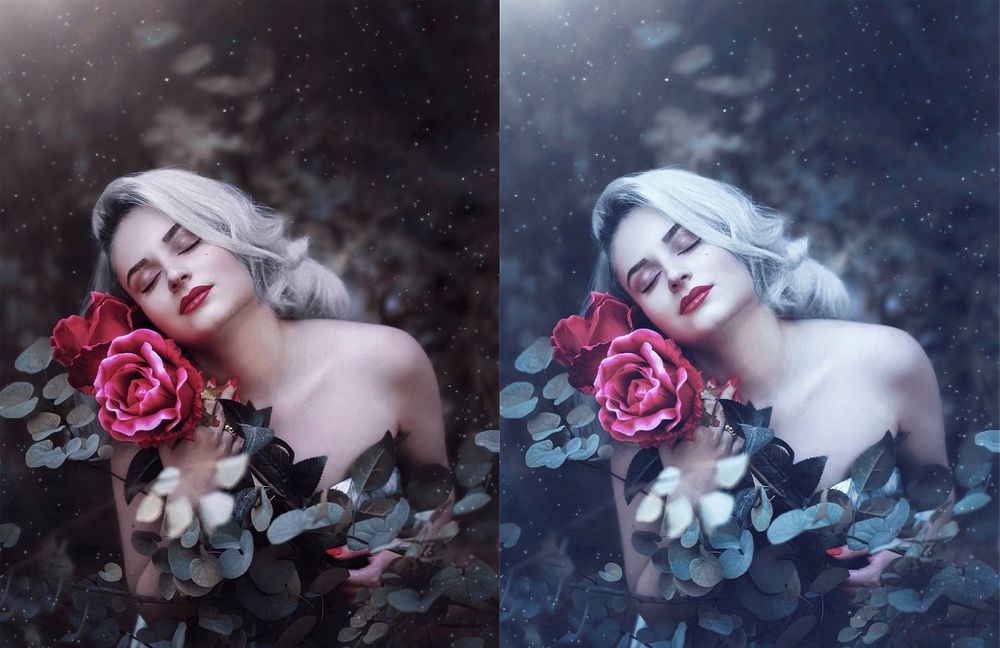 Very observable results for all your photography, manipulations flyers and other creative artworks.
Gold Oil Paint Photoshop Action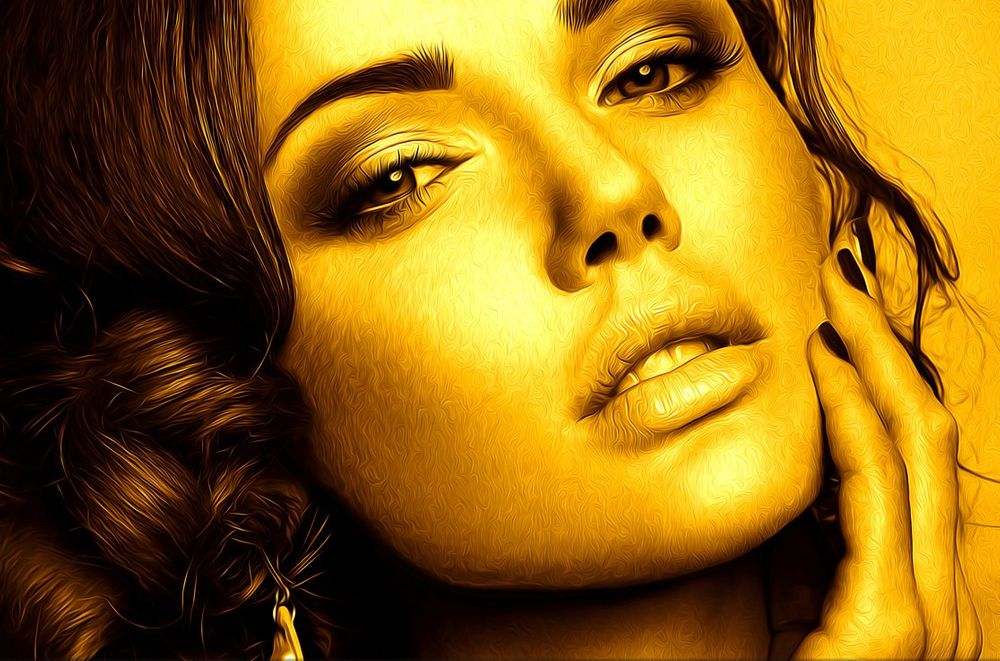 With this professional pack you may turn your ordinary photos into extraordinary gold oil paint images. Easy to customize and use.