Sometimes there are cases when the photographer is not satisfied with the quality of the photograph, so then you need to use tools that will create an effect and make them extremely high quality. This requires Photoshop actions, because even a not-so-beautiful photo would become a work of art. The photos created with this instrument will be amazing no matter what. Then let's go to the list below.
Today we have gathered more as 20 handpicked Photoshop action to enhance your skills and techniques. Save your time and money and create photo effect with these Photoshop actions below. All of them are created by professional photographers or designes and have a high standard quality. Kepp moving and welcome!

You may also like:
Face Glitch FX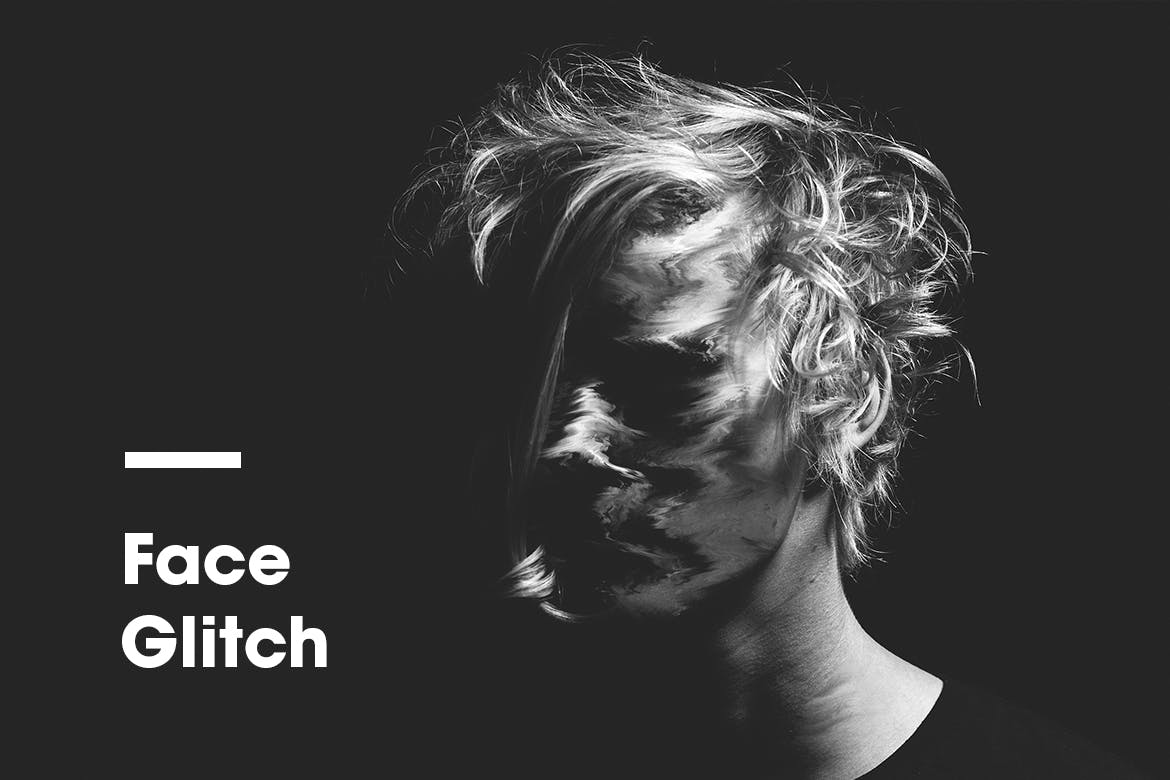 Add a face distortion to your photos with this photoshop template. Easy to use and edit action in some clicks.
Face and Body Paint Photoshop Action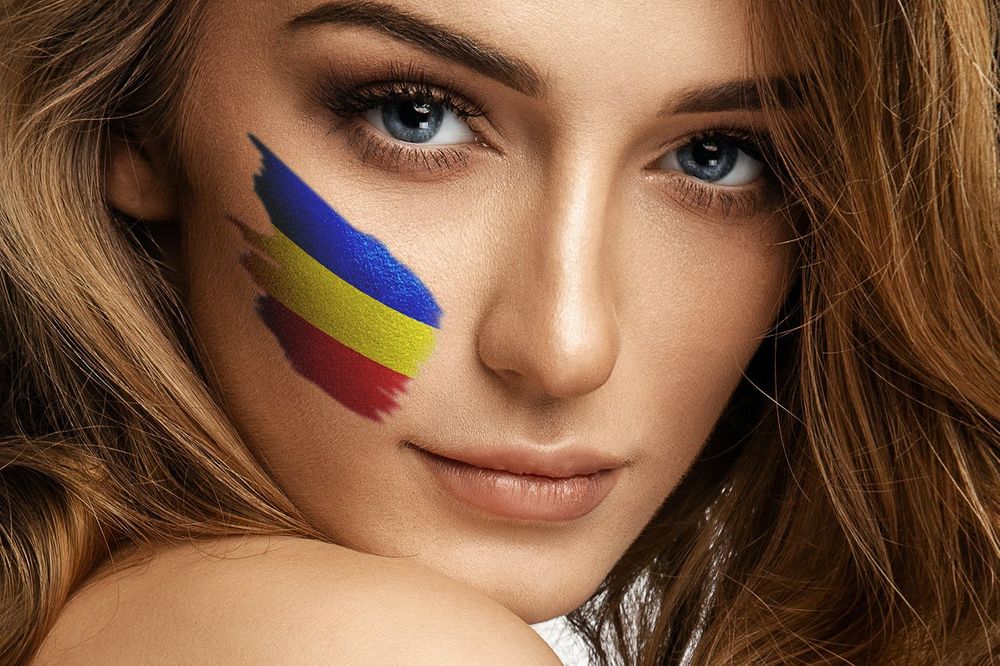 Make an professional results by using this Photoshop action. Paint everything easy on your face and body.
Watercolor Photoshop Action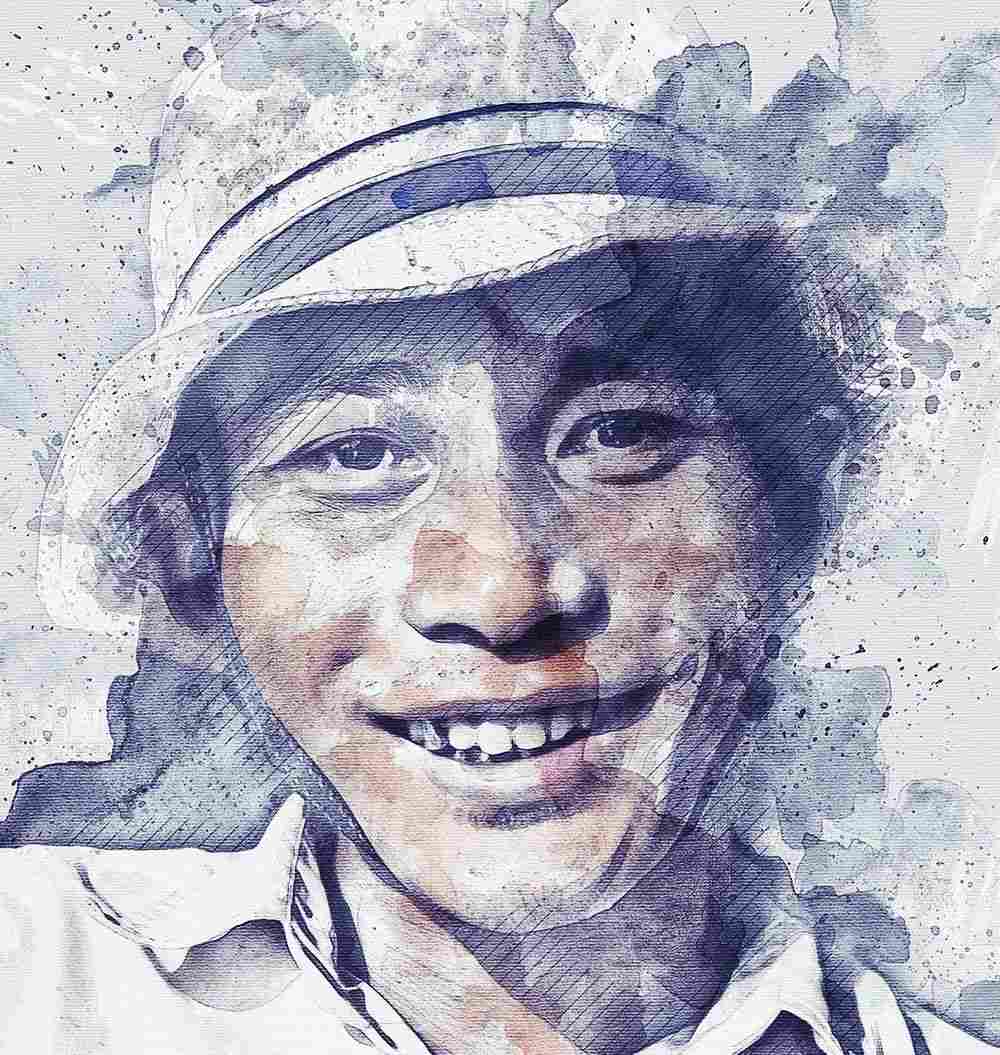 Transform your photos to amazing watercolor artworks with no work at all! Simply brush over your subject with a color and just play the action. It's really that simple.
Hae Photoshop Action CS4+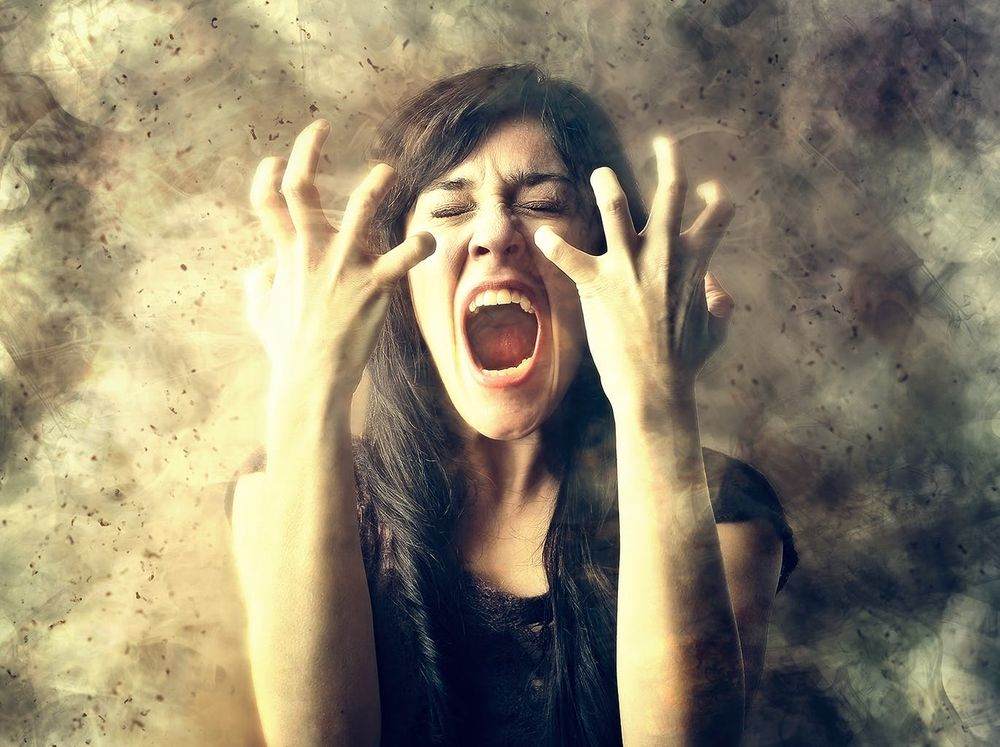 No skills required to make this Photoshop effect to your photos. Easy to edit and use.
Viva Sketch Photoshop Action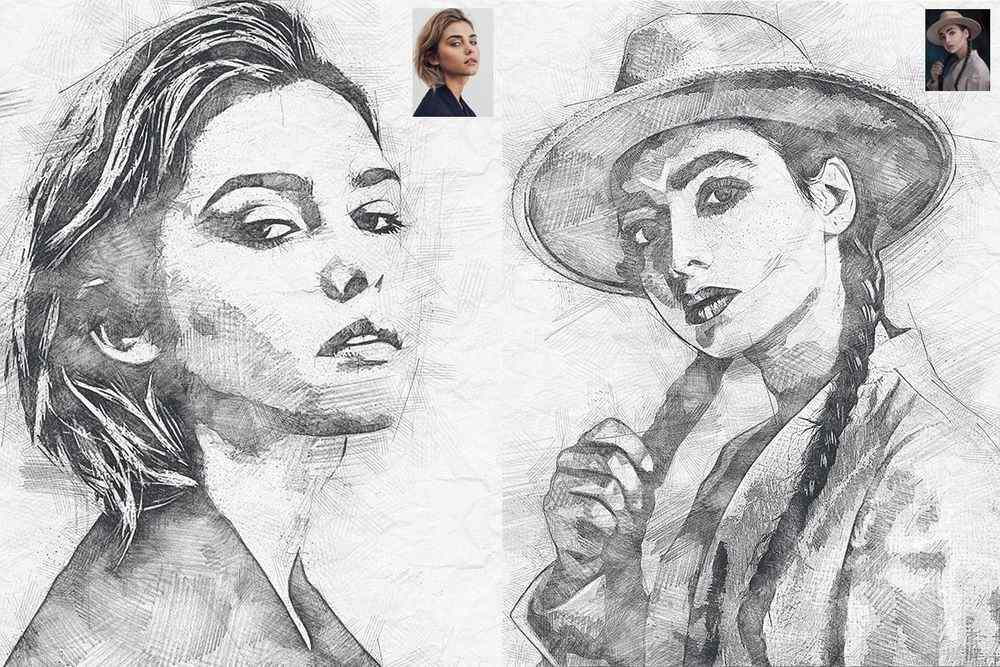 This Photoshop action will transform your photos into stunning Sketch drawings in a few clicks. As a result, you will get a very realistic sketch with a lot of settings.
Free Photoshop Action – Crome and Plastic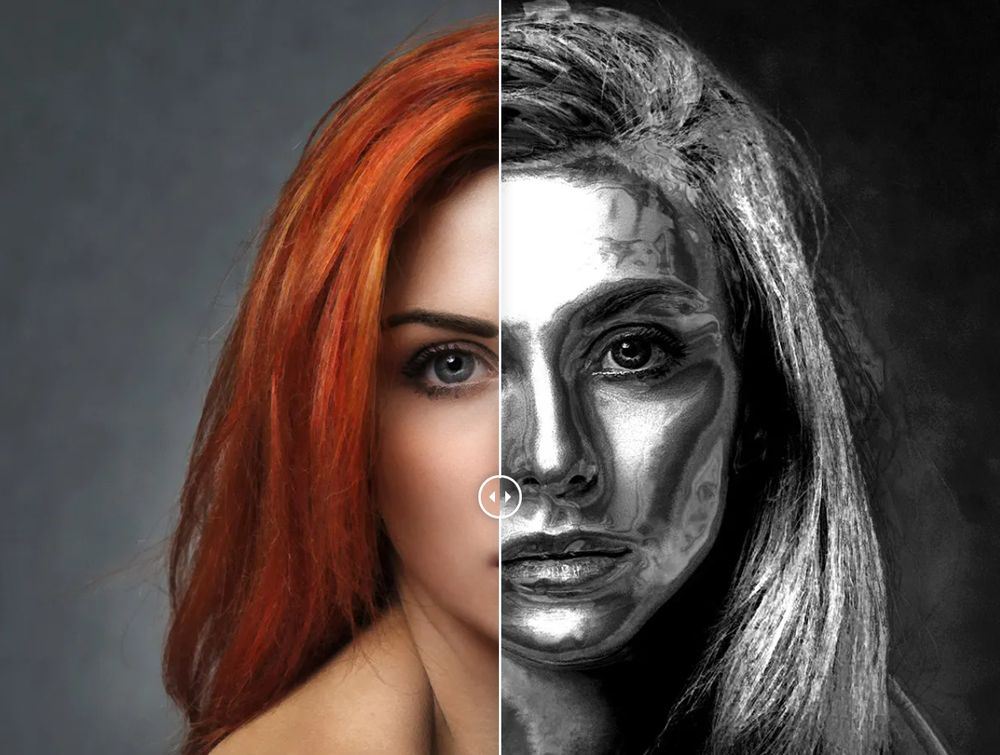 Free Photoshop action for chrome & plastic wrap effect perfectly suit for portraits (mostly used on skin type images). Apply this photo effect on your image in the most easy way.
Free Double Exposure Photoshop Action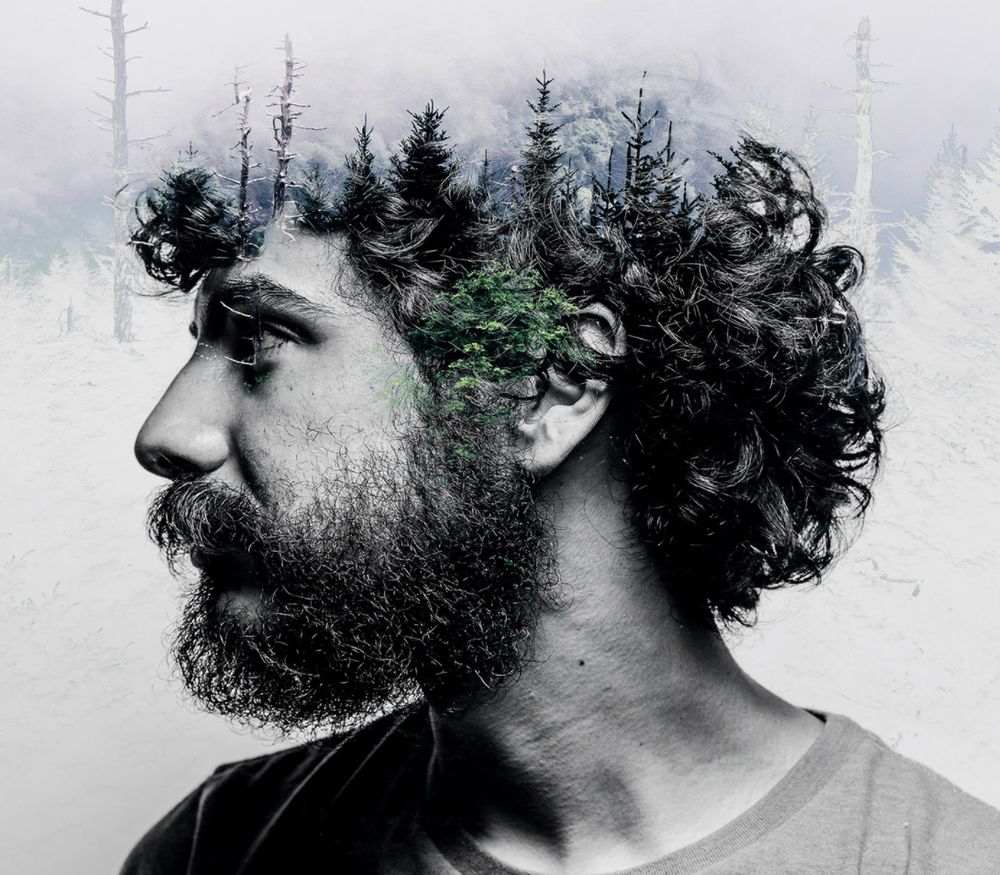 With this free Photoshop action, you can recreate that same effect in an instant. The best part is, you can customize the effect to your preference by changing colors and shades.
Free Film Look Photoshop Action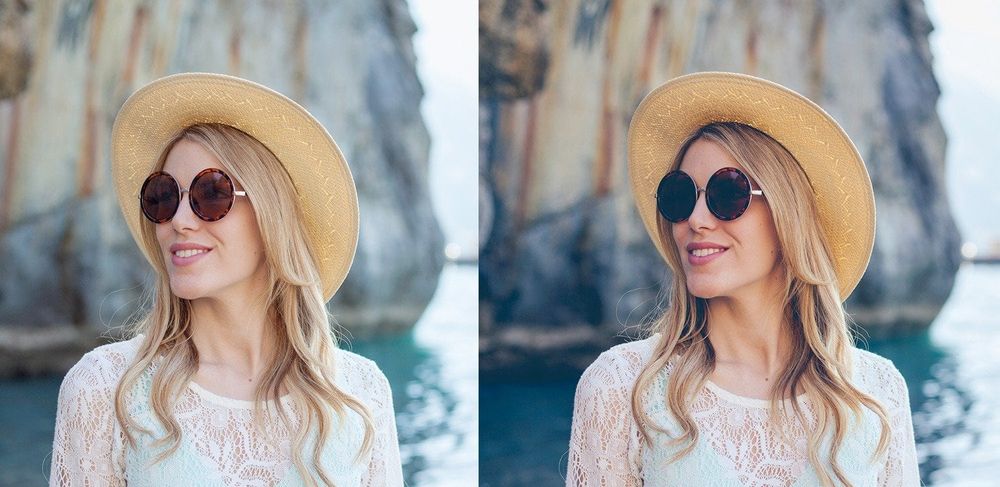 The action works with just one click and you can use it to add a stylish look to your Instagram and social media photos as well.
Free Pro HDR Photoshop Action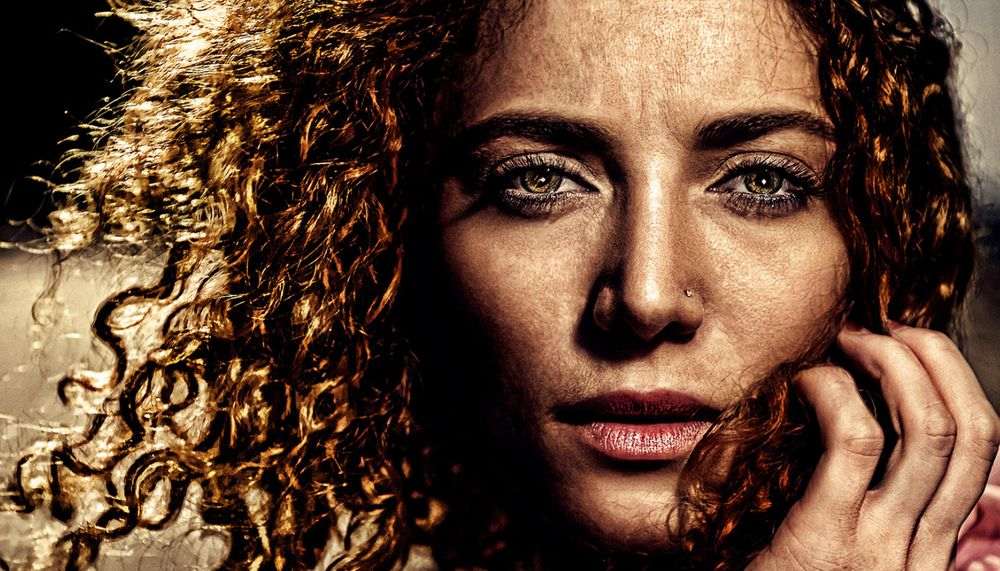 This Photoshop action allows you to recreate that same HDR look in your own smartphone selfies. The effect is fully adjustable as well.
Free Canvas Painting Effect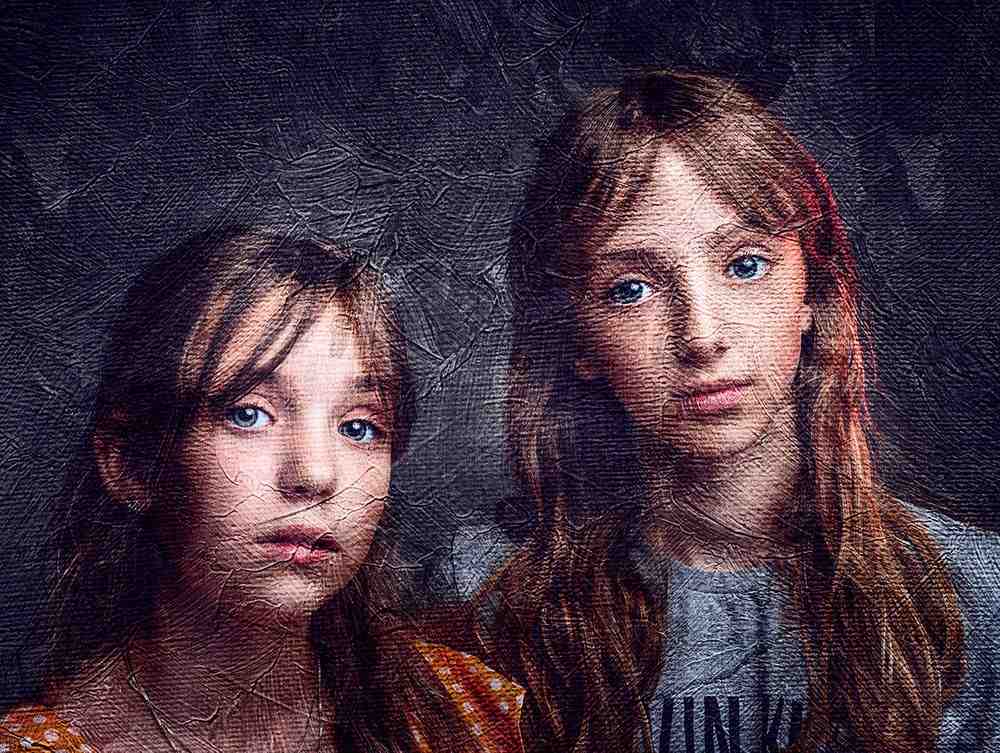 Free Photoshop action for canvas painting effect perfect for portrait, birds, vehicles, landscape, building etc. Download and apply this photo effect on your image ineasy way.
30 Pro Portrait Retouching Actions
With this Photoshop  action you can airbrush skin, correct any skin issues, highlight & contour, sharpen & add skin texture back, and enhance eyes, eyebrows, eyelashes, hair and etc.
Skull Face Photoshop Action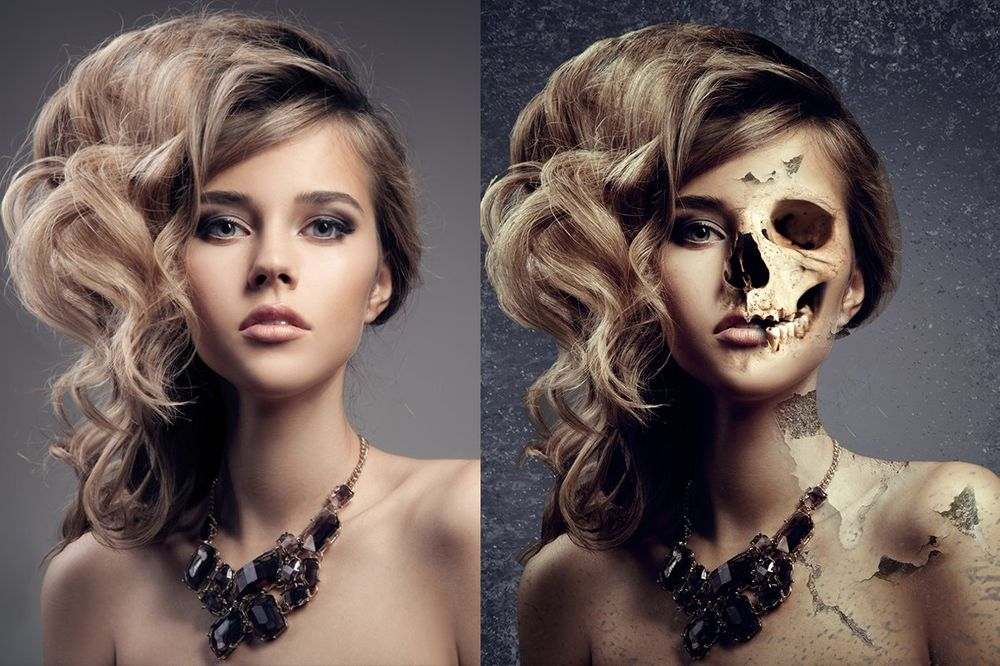 Realistic face skull effects to create for the halloween theme. Easy to use and edit via Photoshop.
Double Light Photoshop Action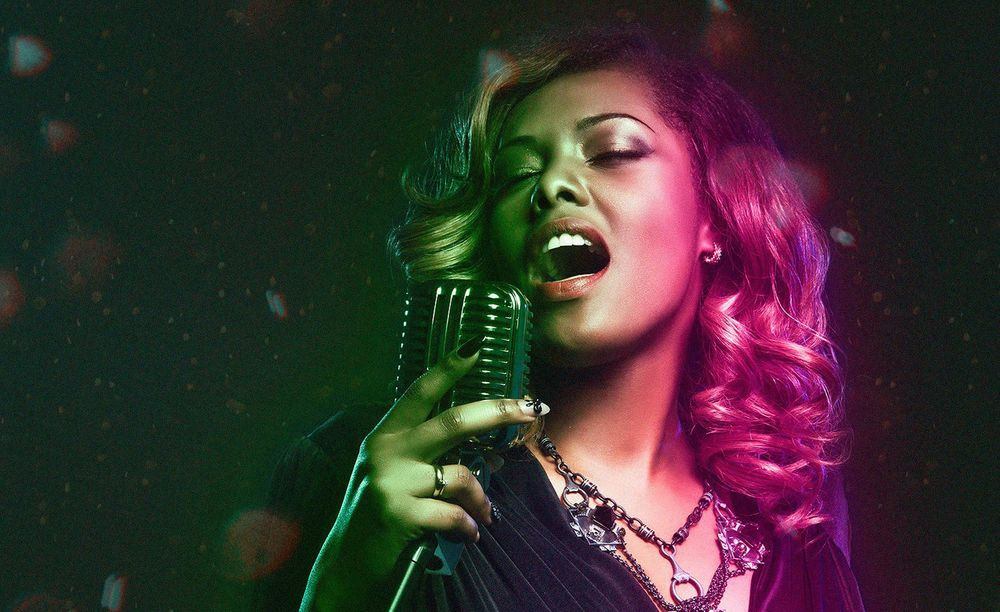 Amaing double light effects to enhance your photo styling. Easy to edit and use via Photoshop.
Caramel Action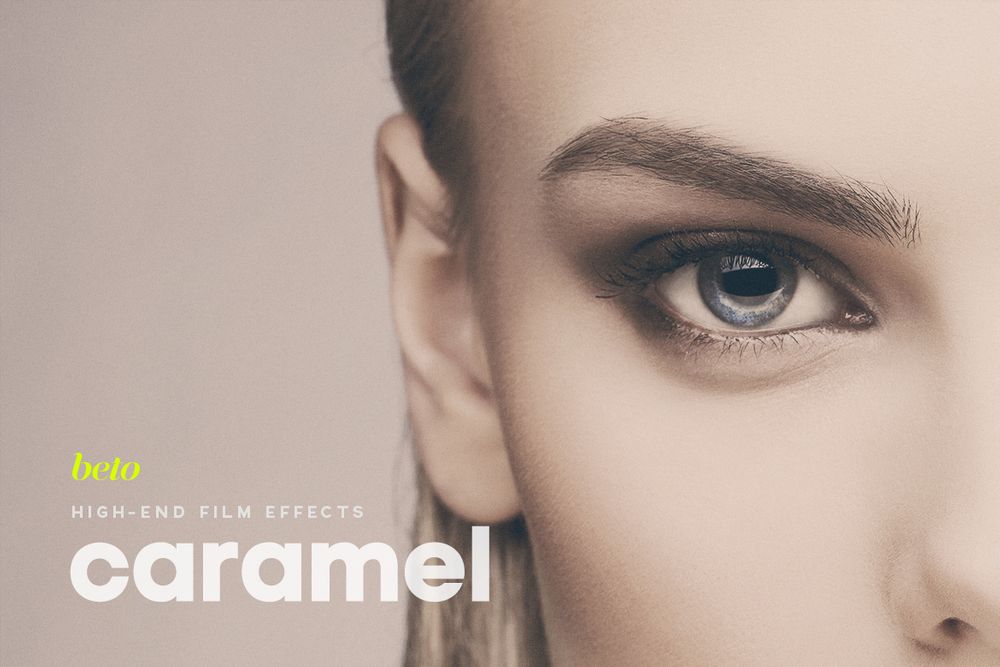 Caramel is a Photoshop action that smooths out the color of your images, giving them a soft caramel tone.
Portrait Painter Photoshop Action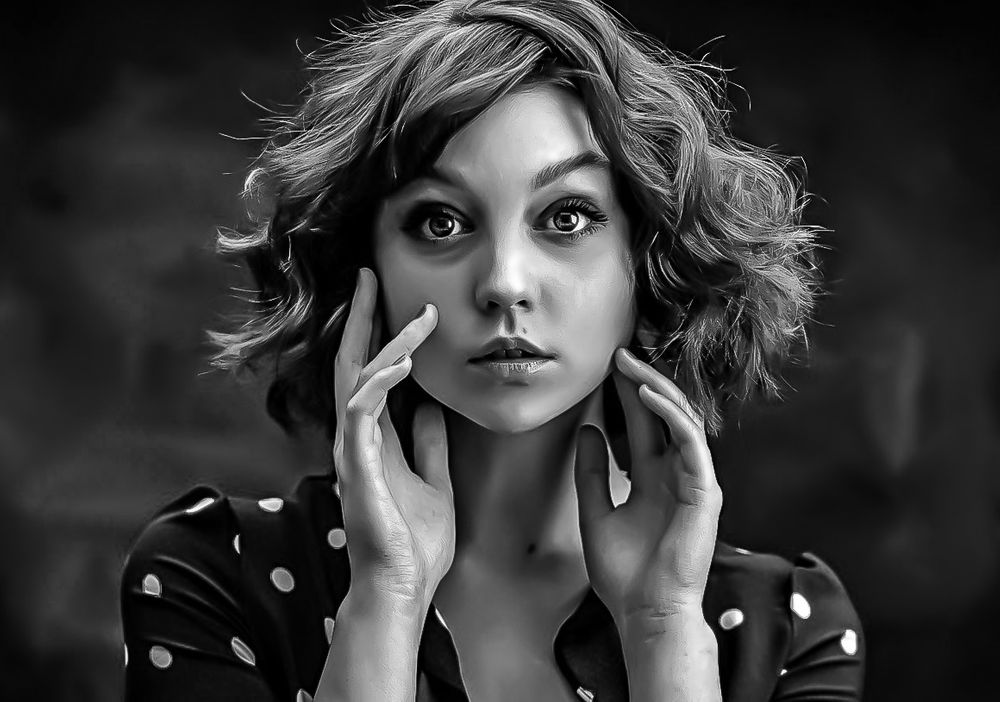 If you love the vintage illustration and painting look, now you can easily apply it to your portrait photos with Portrait Painter action.
Caricature Photoshop Action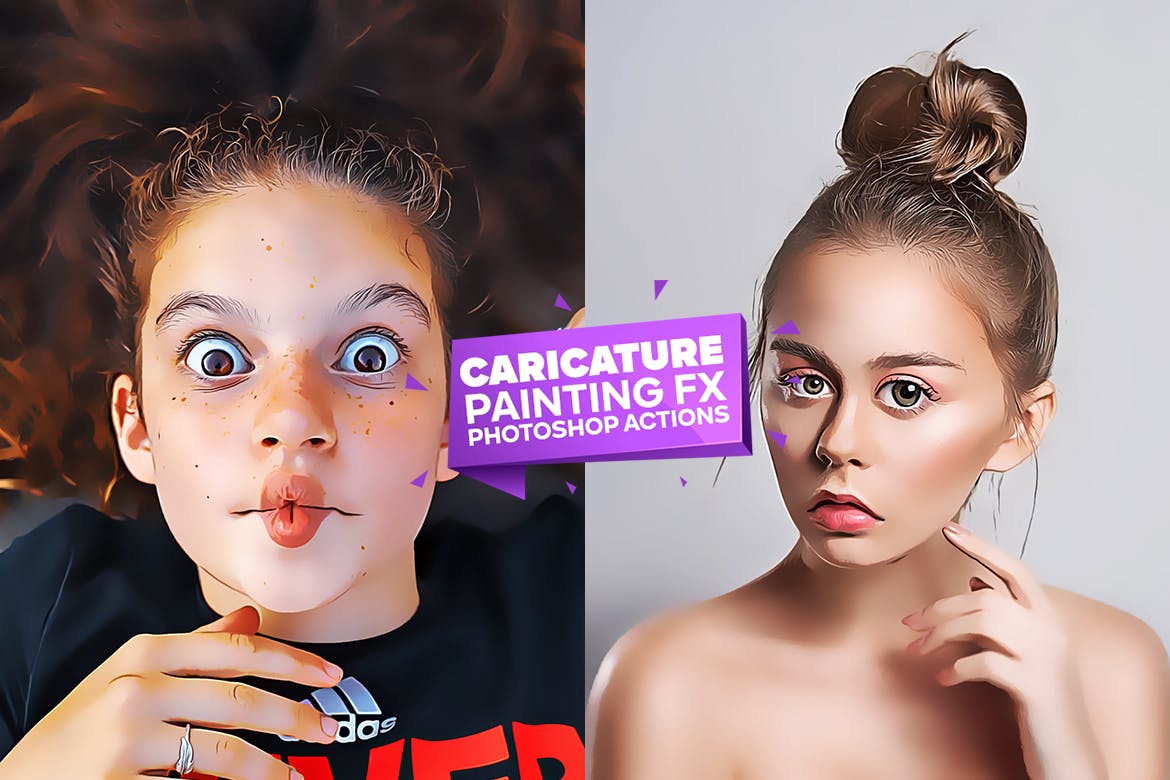 Professional and automatique Photoshop action created to give your images a professional caricature painting look, powerful tools are used to create the funny effect your pictures will get the eye-catching look.
Make Up Photoshop Actions
Get that beautiful aesthetic look that you always wanted for your photos, or style, that will give your photos a perfect results with only a simple click by using a Photoshop.
Pastel Photoshop Action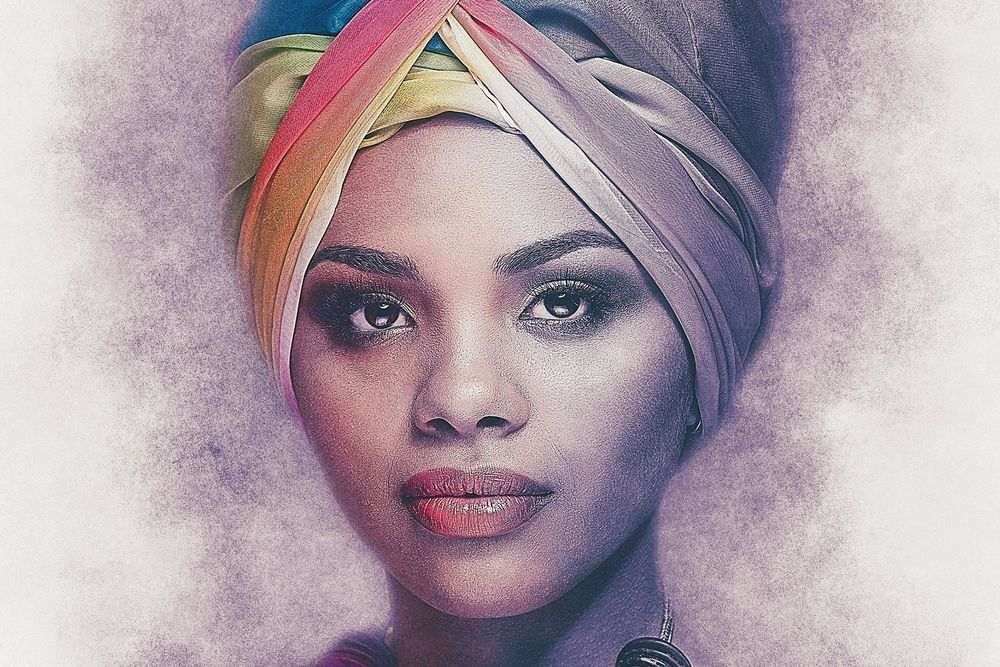 Create pastel sketch effect from your photos with just a few clicks. Creating this advanced Photoshop pastel drawing effect has never been this easy and fun.
Text Portrait Photoshop Action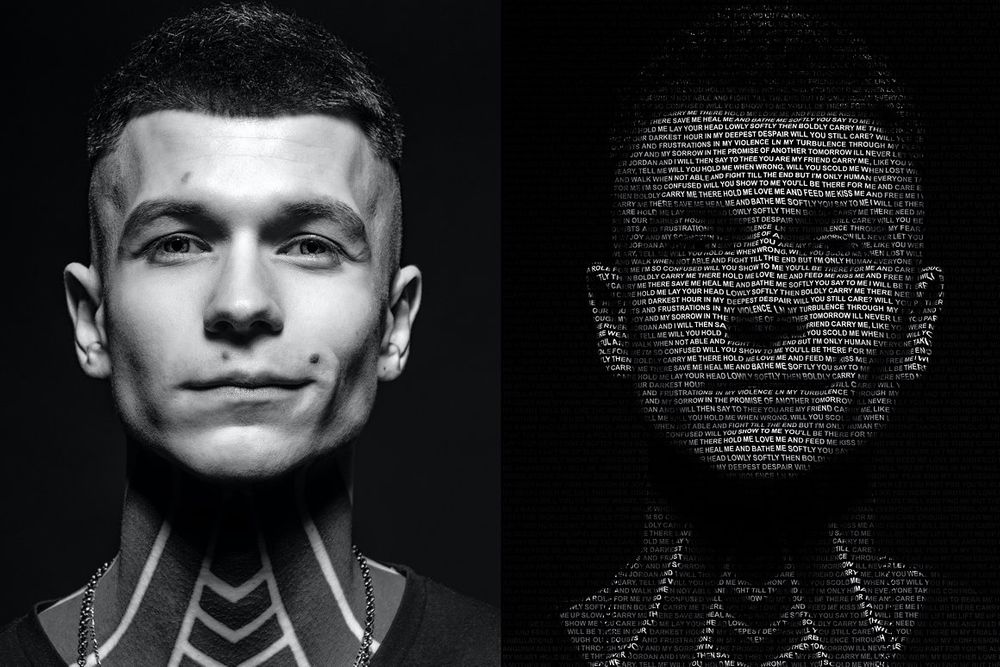 Fun and easy to use, this Photoshop action can enhance any of your pictures with an amazing typography effect.
Digital Oil Paint Photoshop Action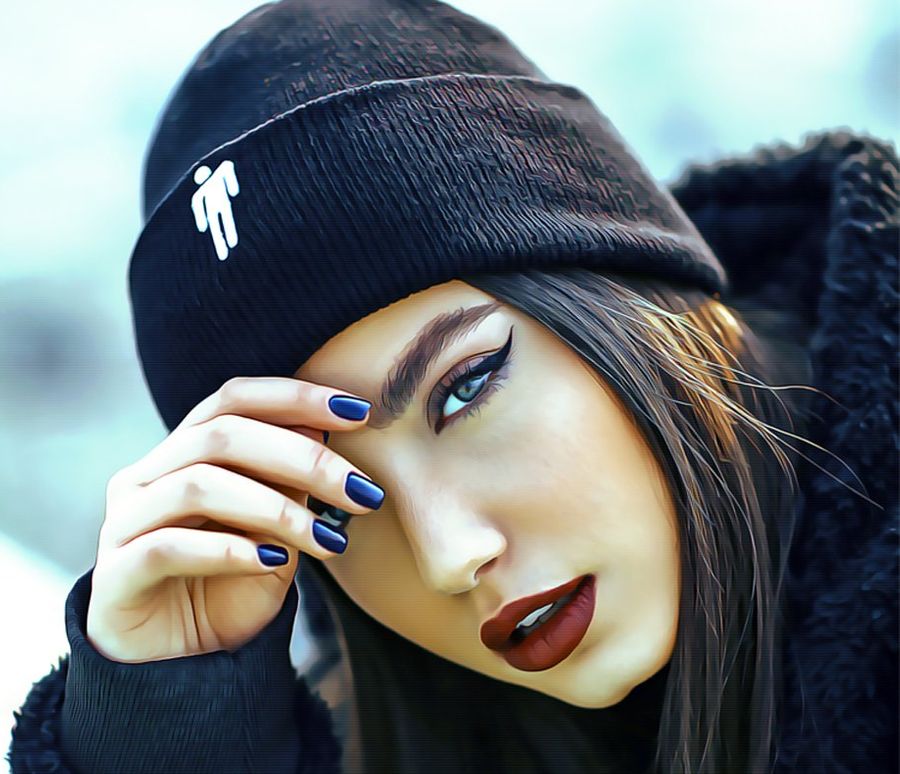 This Photoshop action is designed to transform your photo's into real digital oil portrait look. Easy to customize, non-destructive effect.
Eyes Photoshop Action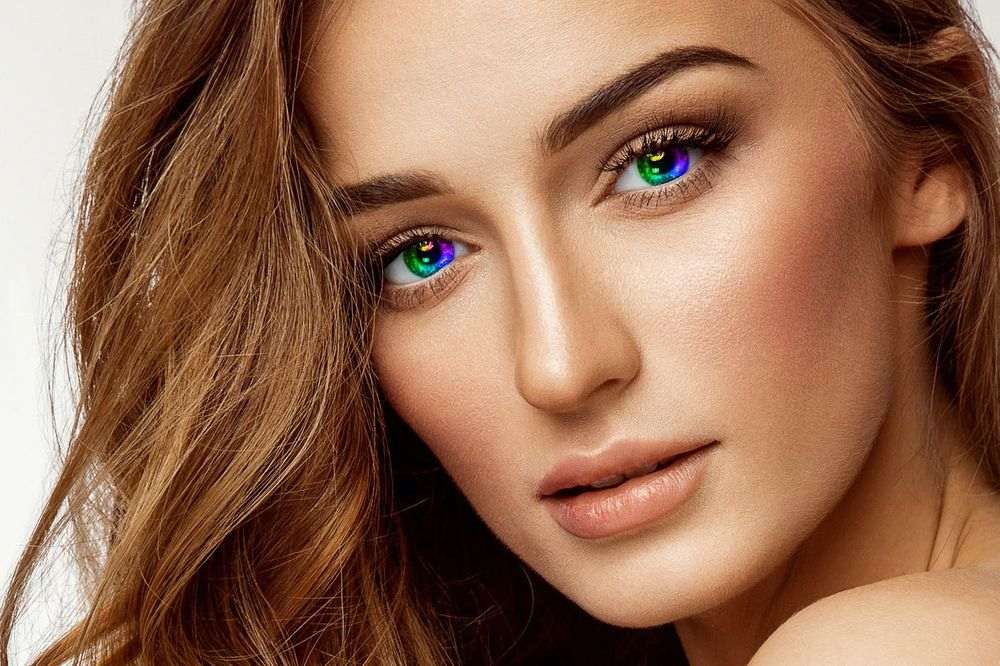 Professional results and easy work in Photoshop. Turn your eyes to an amazing and collorful effects.