If you plan to play with your photos and think to make them more in retro vintage style, then these retro Photoshop actions are the best solution. These cool actions are great tools with preset values that help people add suitable effects on photos in a very easy way and just in one click. You don't need to create the action from scratch if you have the helper from our top list below. Keep a good mood and enjoy!

You may also like:
Retro Photoshop Action
It is a very professional Photoshop action that converts your photo to a modern retro vintage effect in a few clicks with a powerful result and more possibilities with its additional elements.
Clean Retro Photoshop Action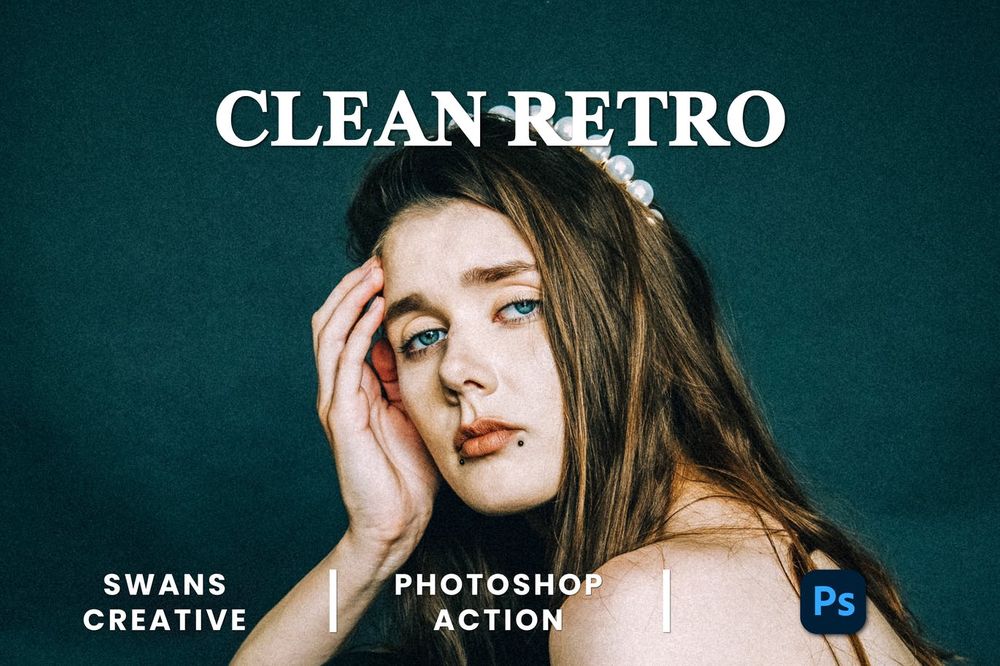 These Photoshop action will turn your photo to an amazing retro style with their different effects.
Analog & Retro Photoshop Actions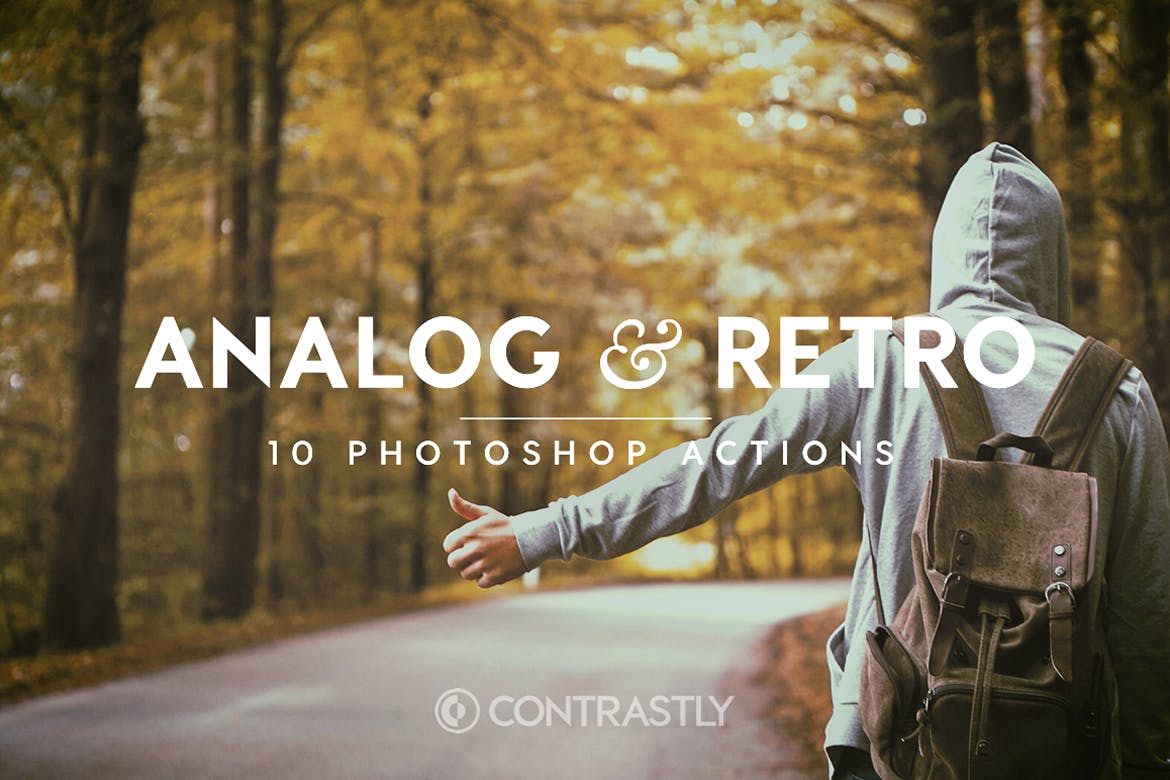 Photos that exhibit a retro look have been making a come back for a few years now. Achieve similar results quickly with this set of 10 Photoshop actions.
Retro Photoshop Action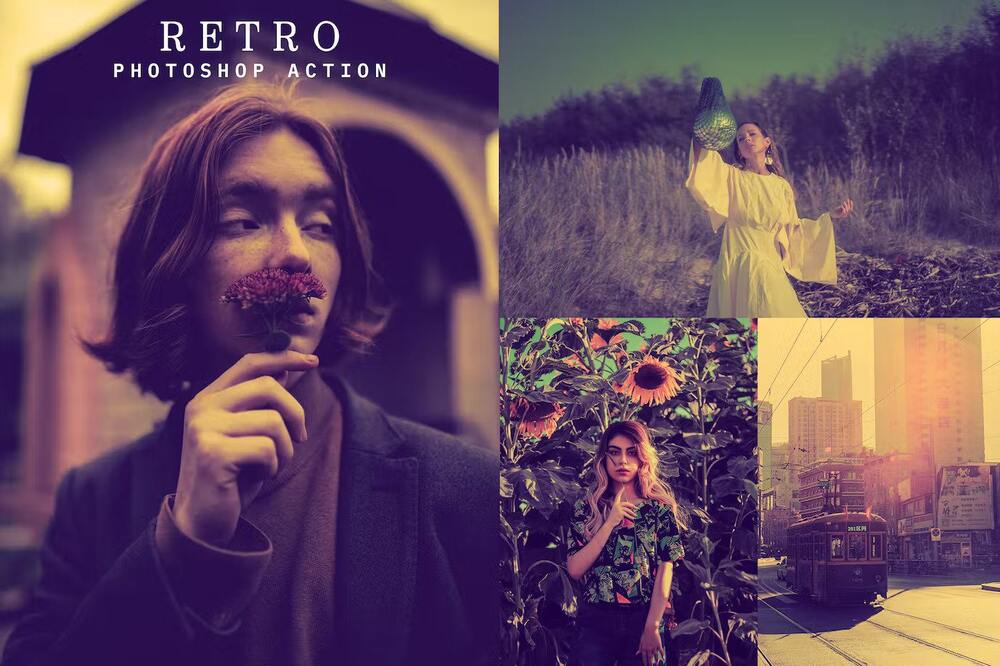 Achieve the best results of retro effects to your awesome photos with these retro cinema Photoshop actions just in seconds.
Retro Photo Toolkit Actions / Overlays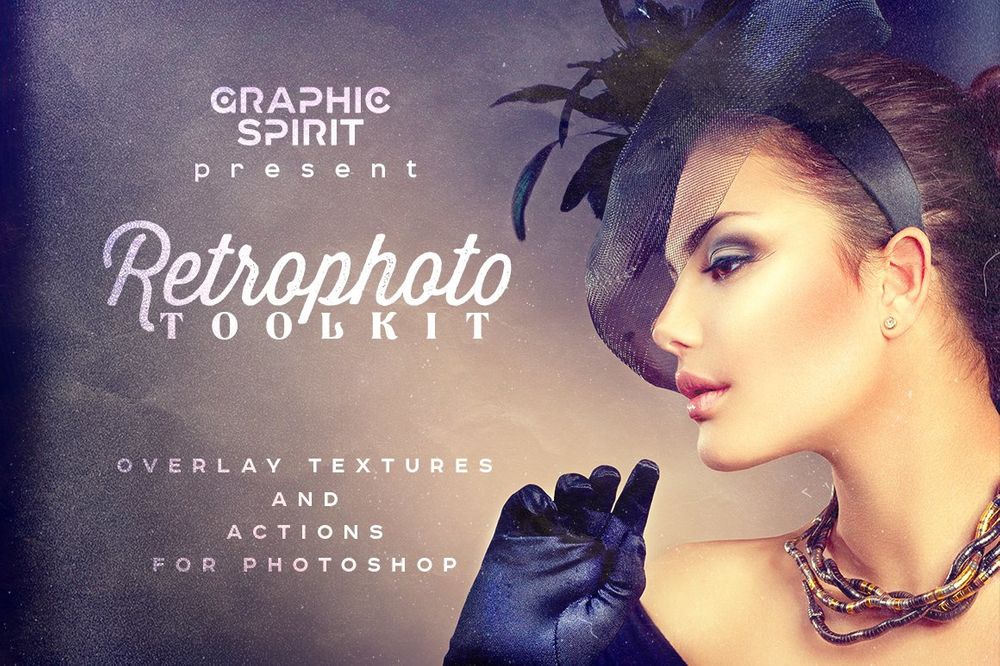 Create an amazing retro effects to your photos. It is a huge pack with a lot of different styles and overlays for Photoshop.
Retro Wave Photoshop Action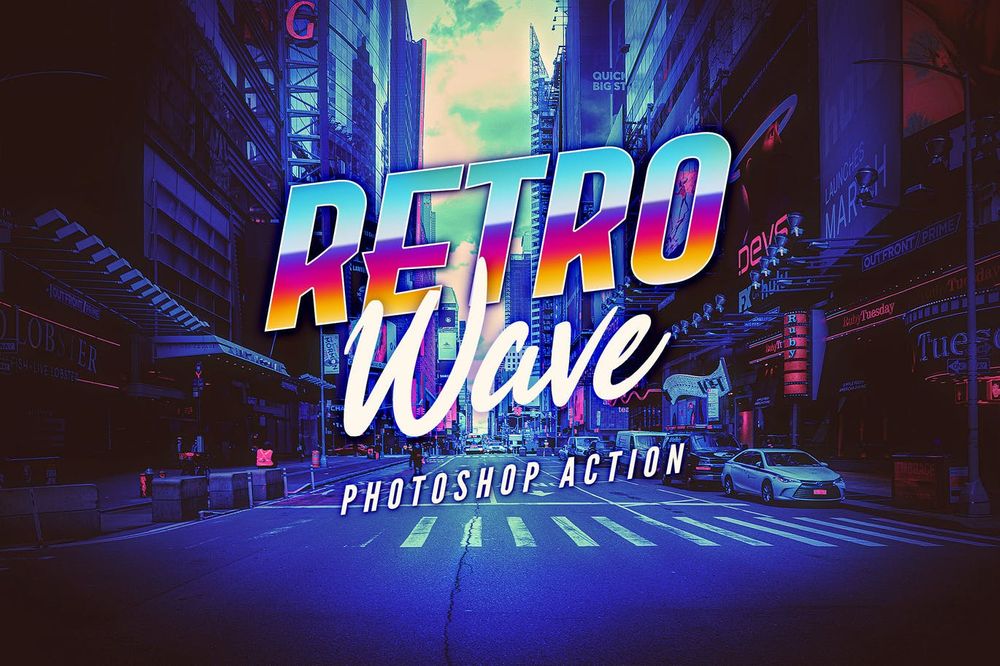 Bring back the 80s, and transform your images into a cyberpunk universe of synthwave vibes with vivid colors in pink and blue, glowing light effects and a futuristic atmosphere.
Retro Comic Book Photoshop Action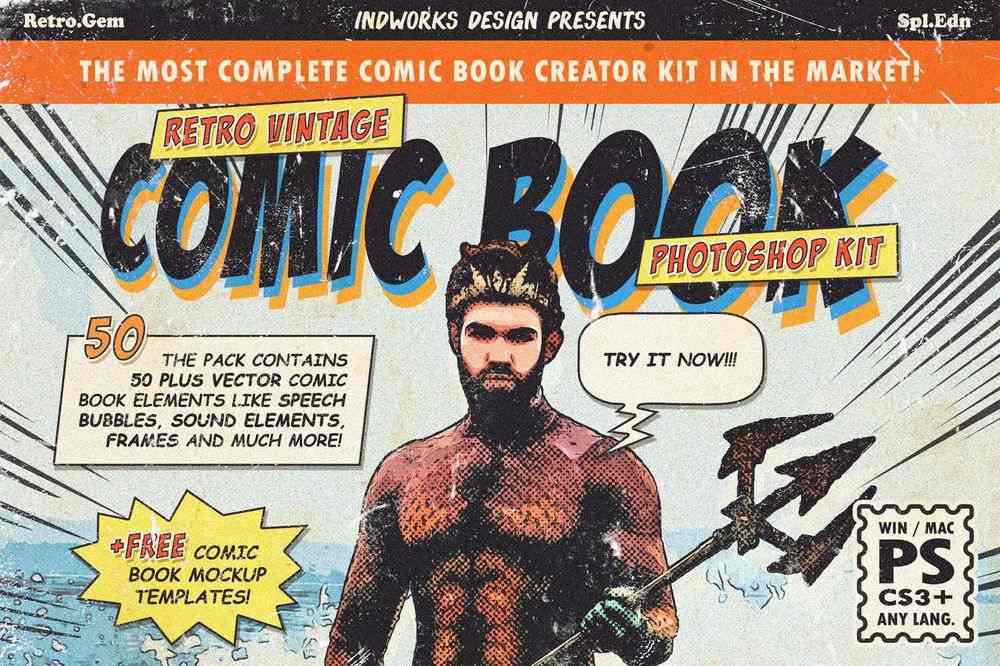 This Photoshop action turns your images into realistic hand-drawn comic pages in just a few minutes. The script is intelligently crafted to give better end-user experience.
Vintage Text Photoshop Action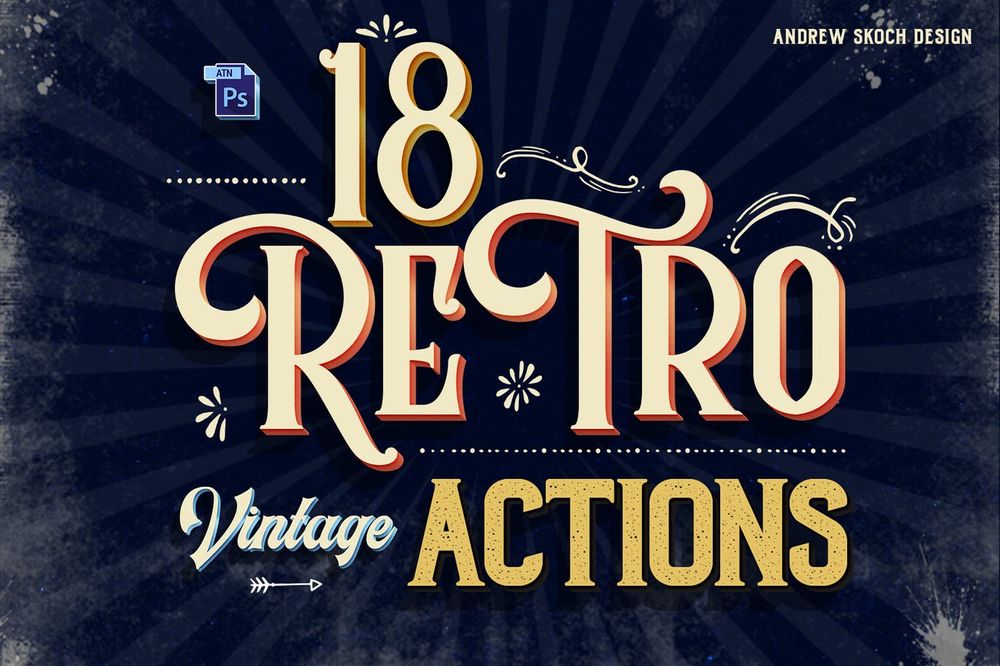 Photoshop actions designed to transform your text and shapes with vintage designs. It includes 18 different actions that are perfect for giving your titles and headings a vintage look and feel.
Retrograde, Retro / Vintage Actions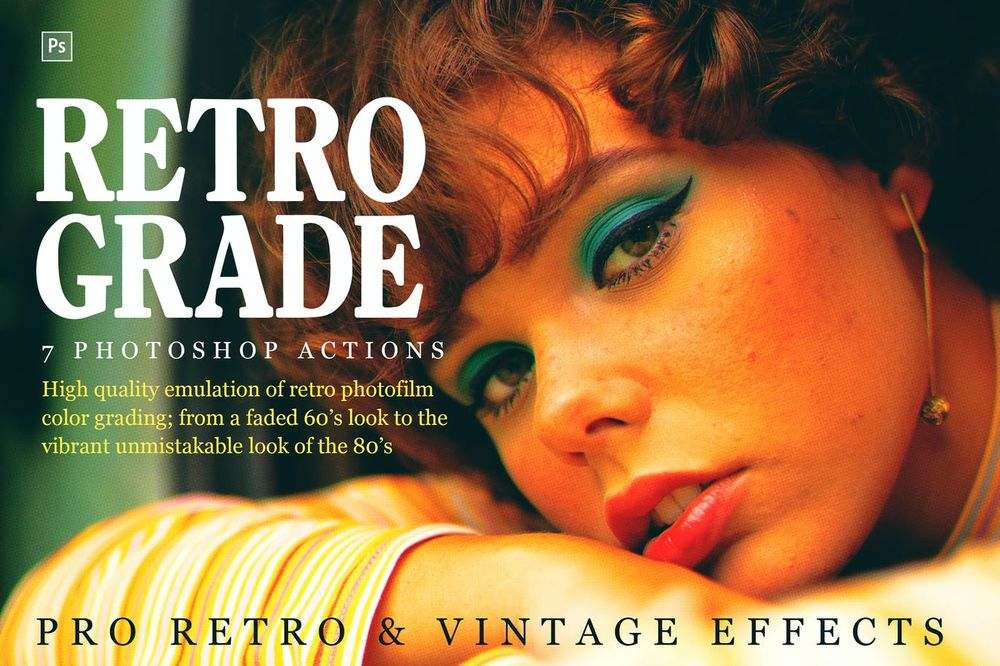 These Photoshop actions features effects inspired by the 1960s and all the way through to the 80s. These actions are great for designing everything from posters, flyers, album covers and etc.
Free Retro Film Photoshop Action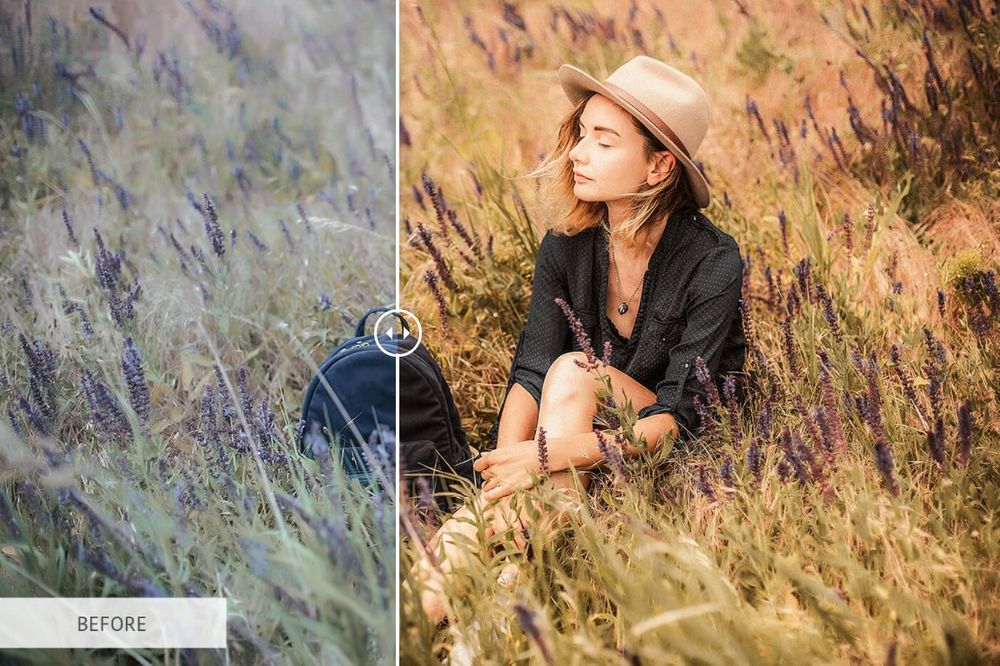 Give to your photos a stunning retro film look for free just in seconds by using Photoshop.
Free Retro Art Photoshop Action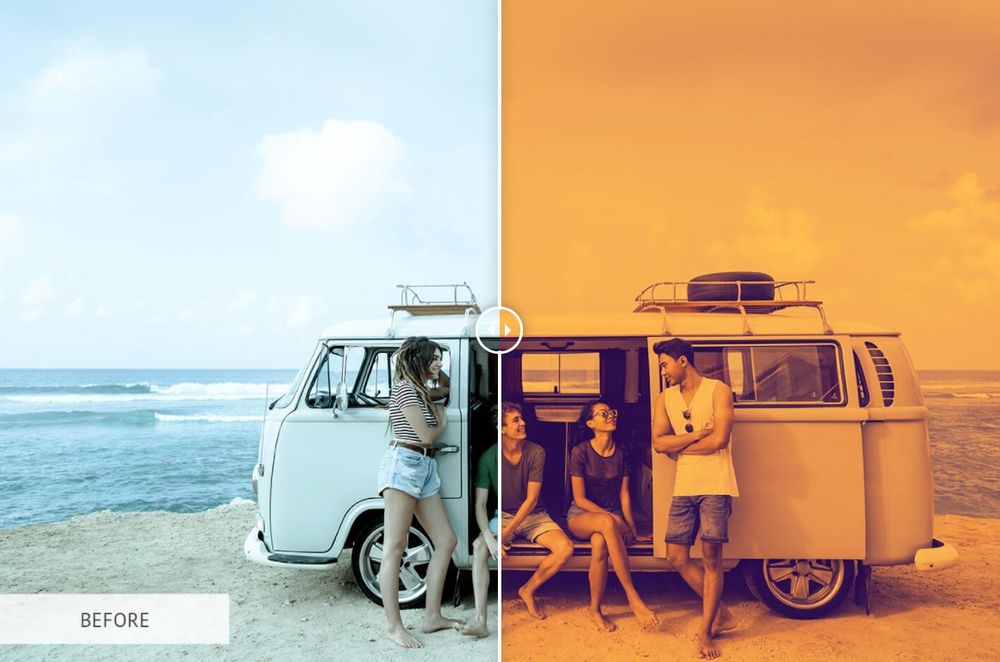 Give to your photos a stunning retro art look for free just in seconds by using Photoshop.
30 Free Vintage Photoshop Actions Bundle
A massive bundle of free Photoshop actions that includes 30 different effects featuring various retro and vintage tones. The effects work with Photoshop CS3 and higher.
Free Retro Comic Art Photoshop Action Pack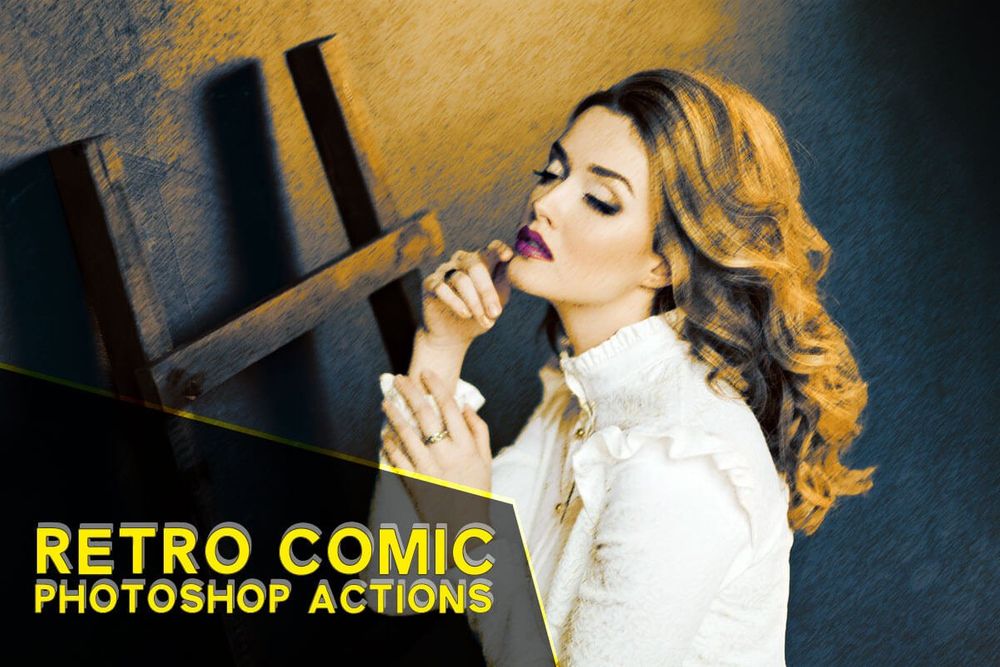 3 free retro comic Photoshop action pack are good for converting your images into this awesome style.
80's Retro Poster Photoshop Action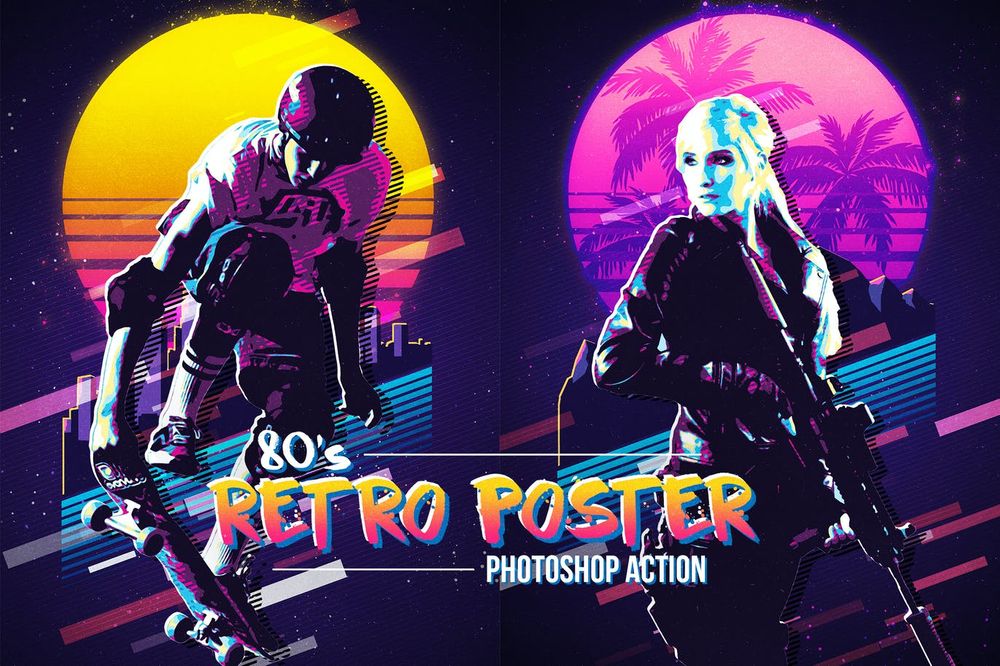 This Photoshop action allows you to completely transform your posters and flyer designs to make them look like something out of a retro sci-fi movie from the 80's. It works with Photoshop CS3 and above.
Pixel Artist Photoshop Action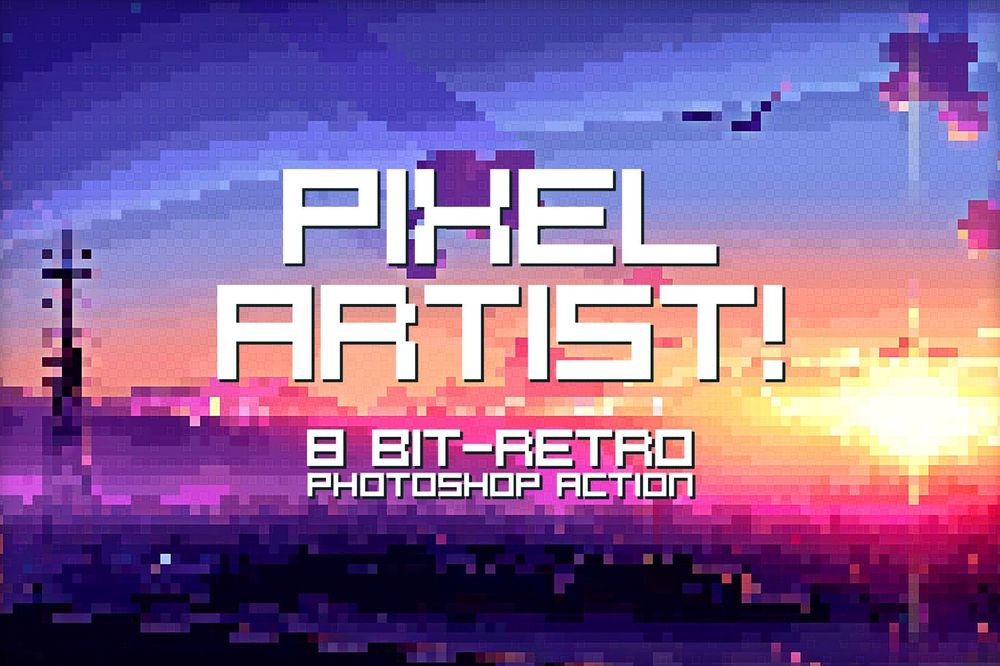 Using this Photoshop action you'll be able to instantly make your photos and designs look like a screenshot from an 8-bit retro video game. With a single click it generates 25 different pixeled solutions.
Faded Films – 75 Film / Retro Effects
A collection of 75 different Photoshop actions that create various styles of faded film effects.
100 Free Split Tone Photoshop Actions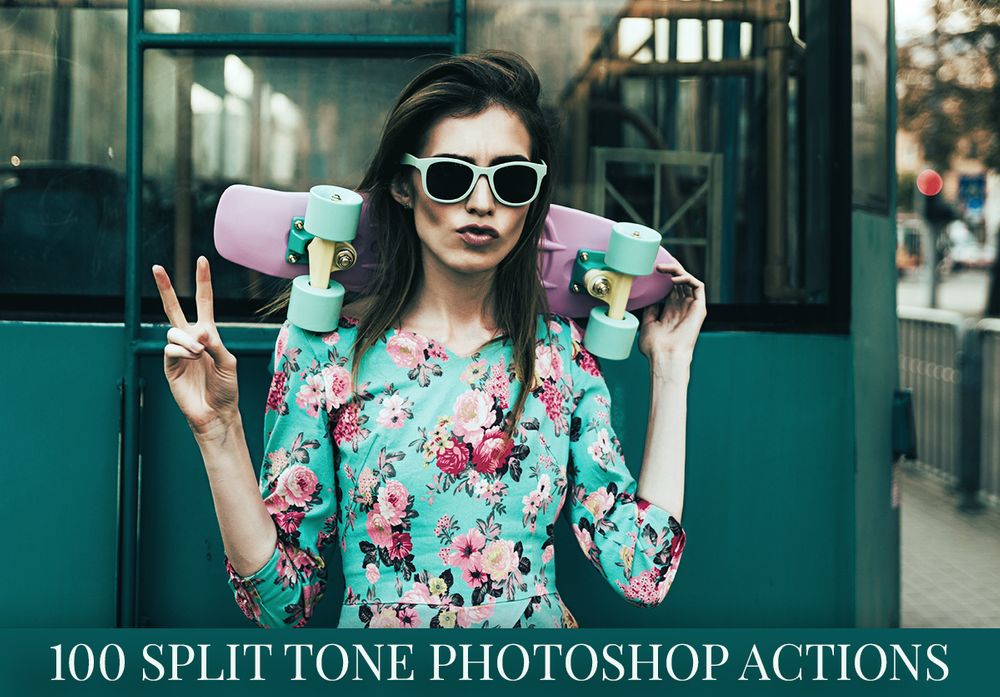 It is a popular effect modern photographers use to add an aged look to portrait and landscape photos. This bundle includes 100 different free variations of split toning effects.
50 Retro Film Photoshop Actions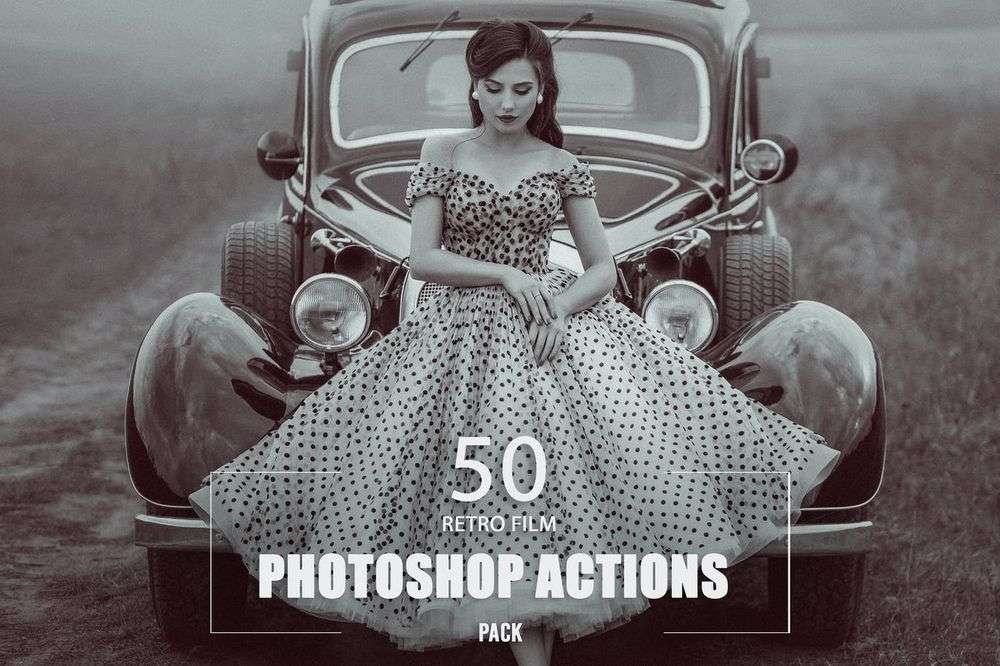 50 amazing retro Photoshop actions which will allow you to create adorable photos in just a single click. These actions are very easy to use.
Black / White Retro Photoshop Action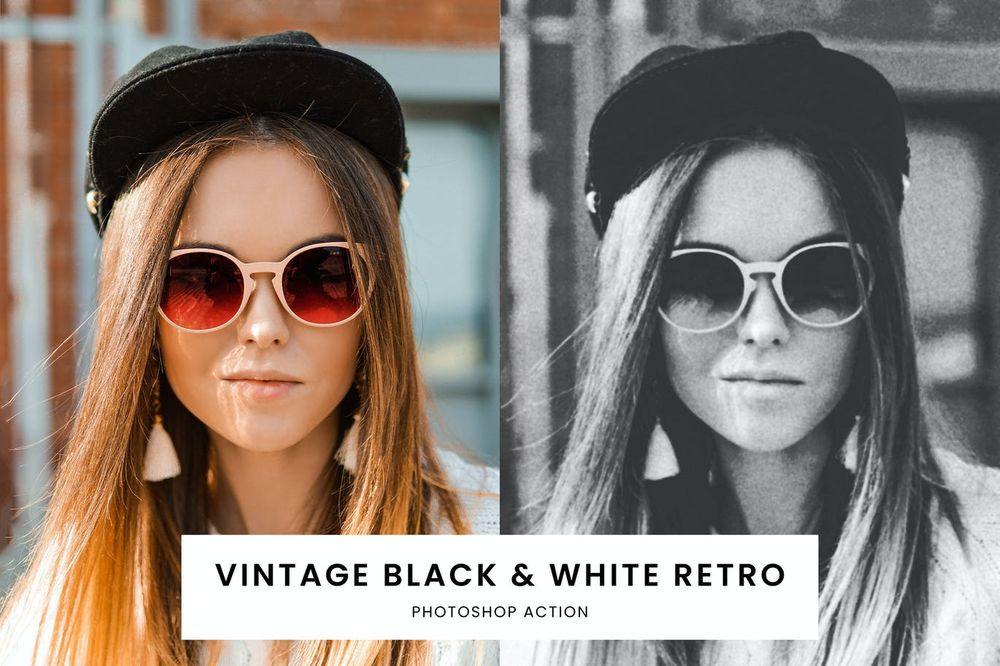 Professional retro Photoshop actions for photographers and graphic designers. Easy to customize.
Photoshop Retro Photo Kit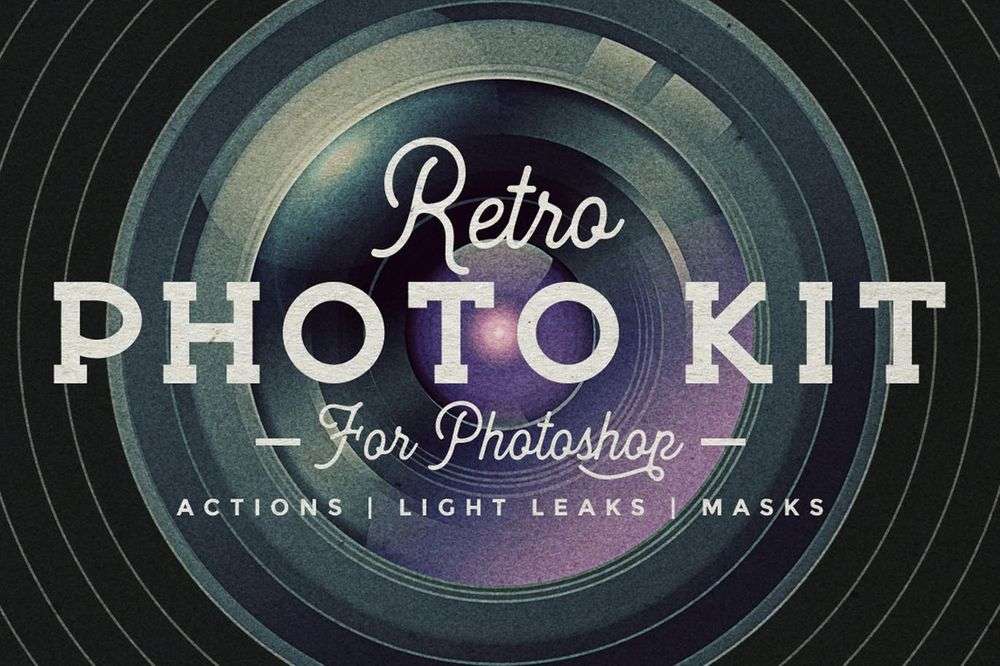 It consists of a set of quick Photoshop actions, light leaks textures and paint roller masks, for an easy customization of your designs.
Retro Series II Photoshop Actions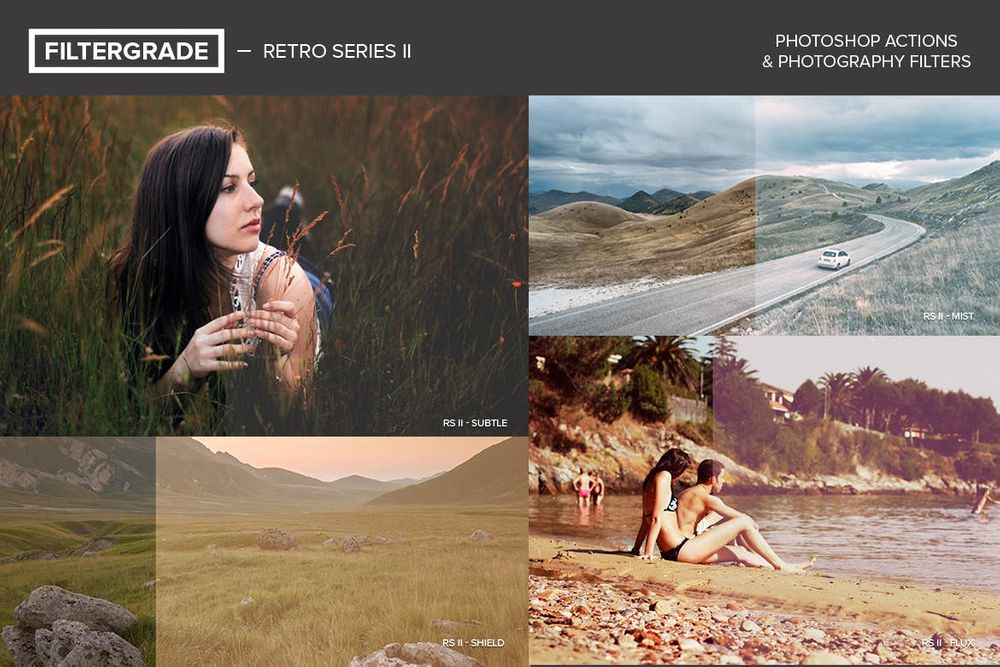 Retro Series II is especially perfect for adding subtle tonal adjustments to your photos that are slight and just the right thing for each photo. Easy customizable in Photoshop.