If you want to start your drawing project by using an iPad and Procreate app and want to do this for free, you come to the right place as we have gathered more as 40 free brushes for procreate. You can do a wonderful things by using them as in our handpicked collection we have added only the best brushes for all your drawing needs. Keep a good mood and enjoy.

You may also like:
1. Free Basic Brush Set for Procreate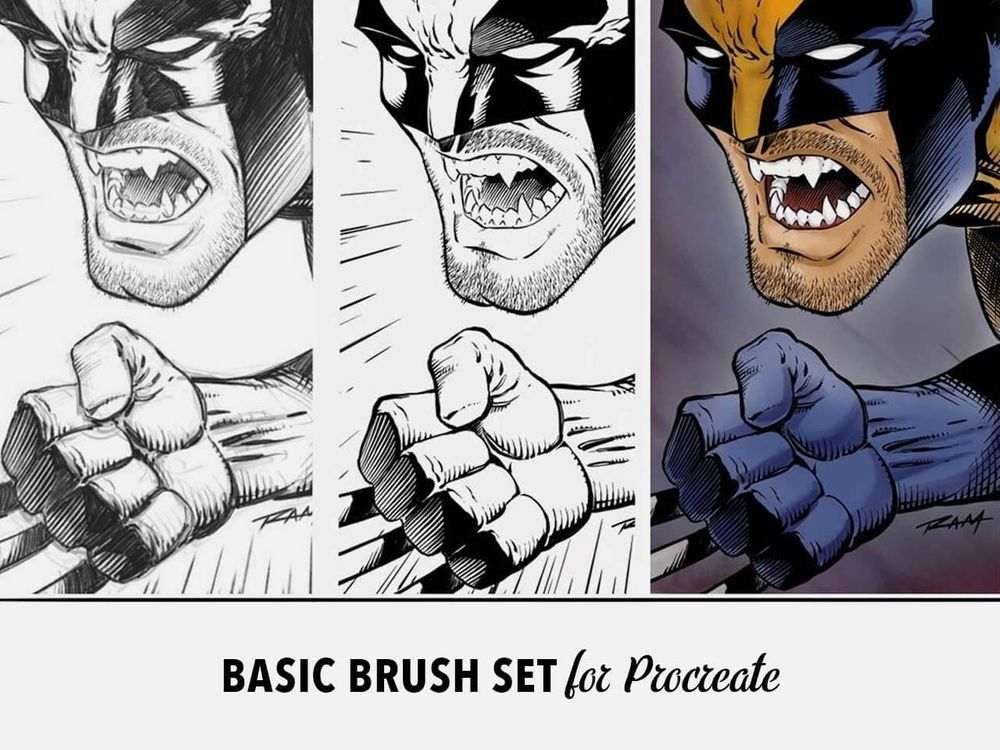 A basic set of free comic Procreate brushes to help you a bit in your creative wanderings. So be sure to try them out and adapt to your workflow.
2. Free Comic Book Mini Brush Set for Procreate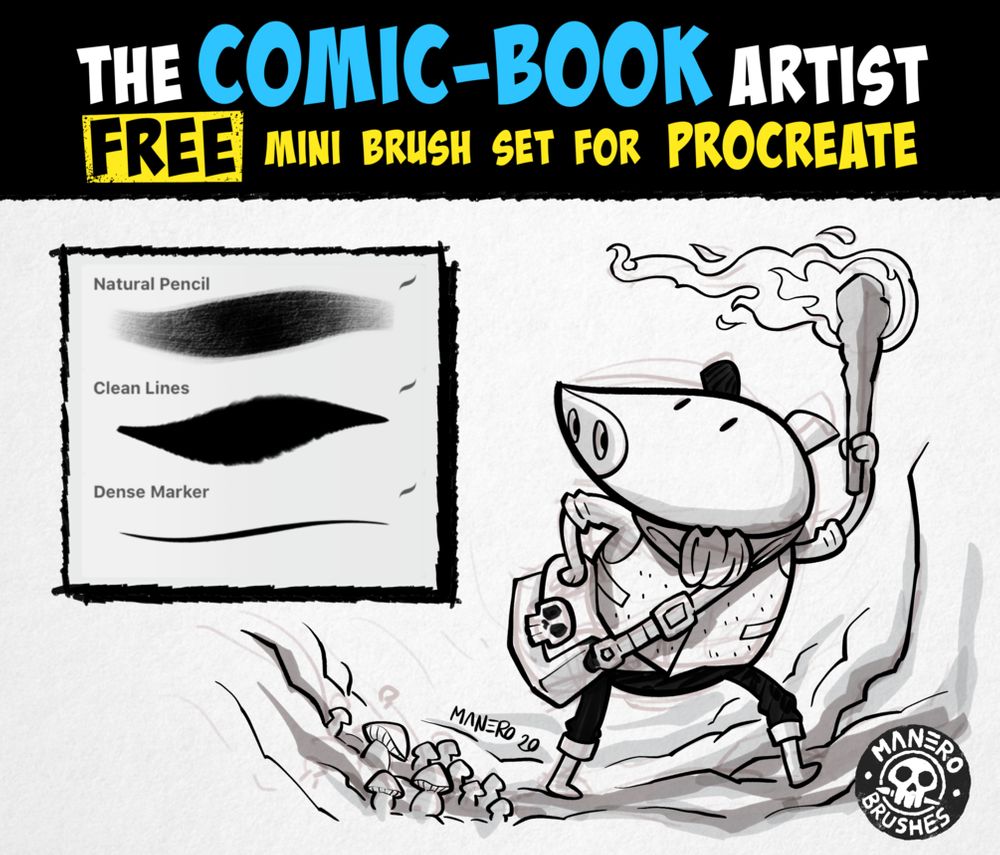 You will love to use these brushes in Procreate on any kind of project, from illustrations for kids, grunge style illustrations, comic and realistic projects.
3. Free Comic Ink Brush Set for Procreate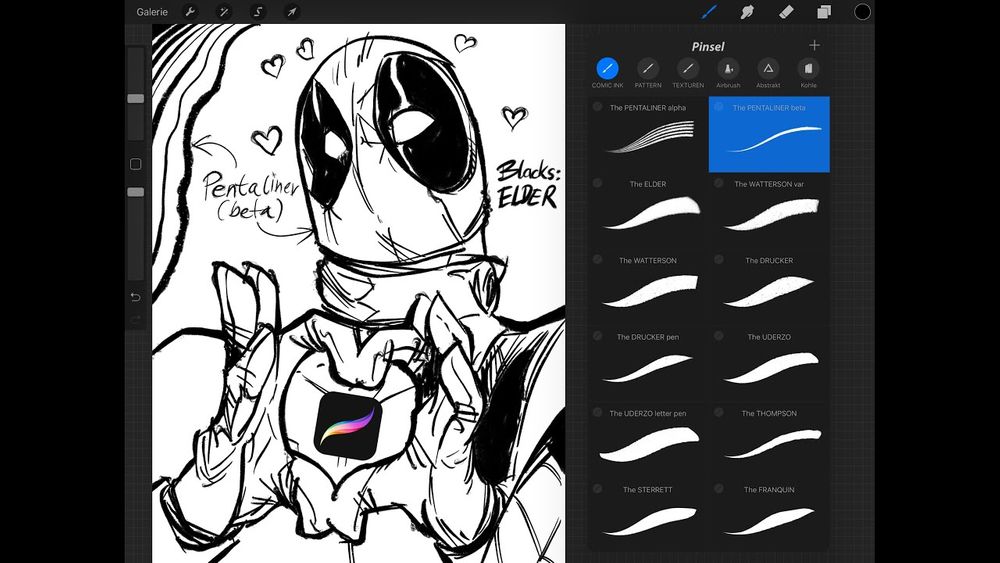 Custom made Procreate ink brush set with more than 20 brushes for inking and special effects.
4. Free Sketch Pencil Procreate Brushes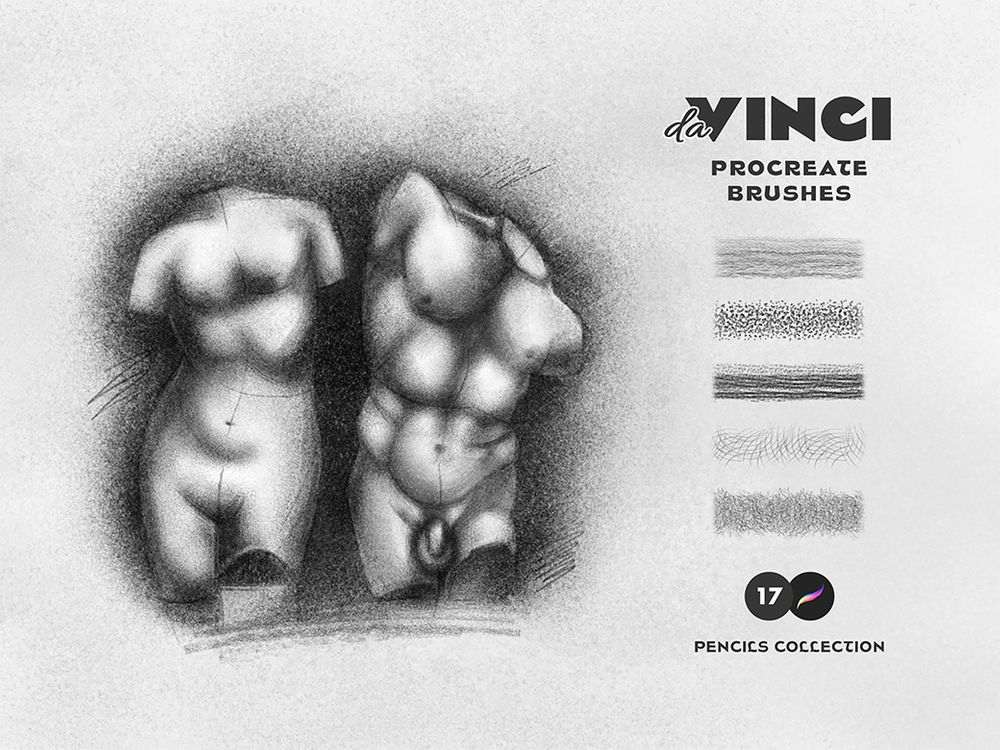 Try out this splendid collection of 17 free Procreate brushes for iPad drawing. You can doodle different things like fun comics, academic art, complex commissioned work projects and more.
5. Free Hatch Effects Procreate Brush Pack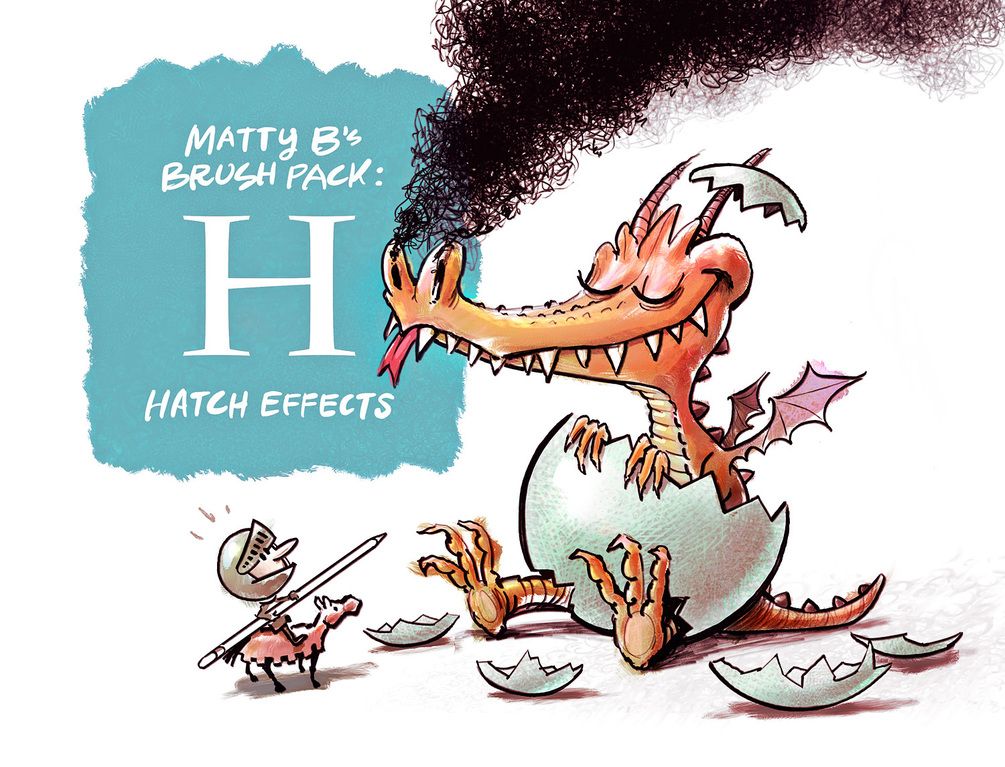 Fine-tuned for use with styluses, there's enough lines, dots, scribbles and marks to liven up any drawing. 35 brushes included in the brush pack zip file.
6. Free Watercolor Brushes for Procreate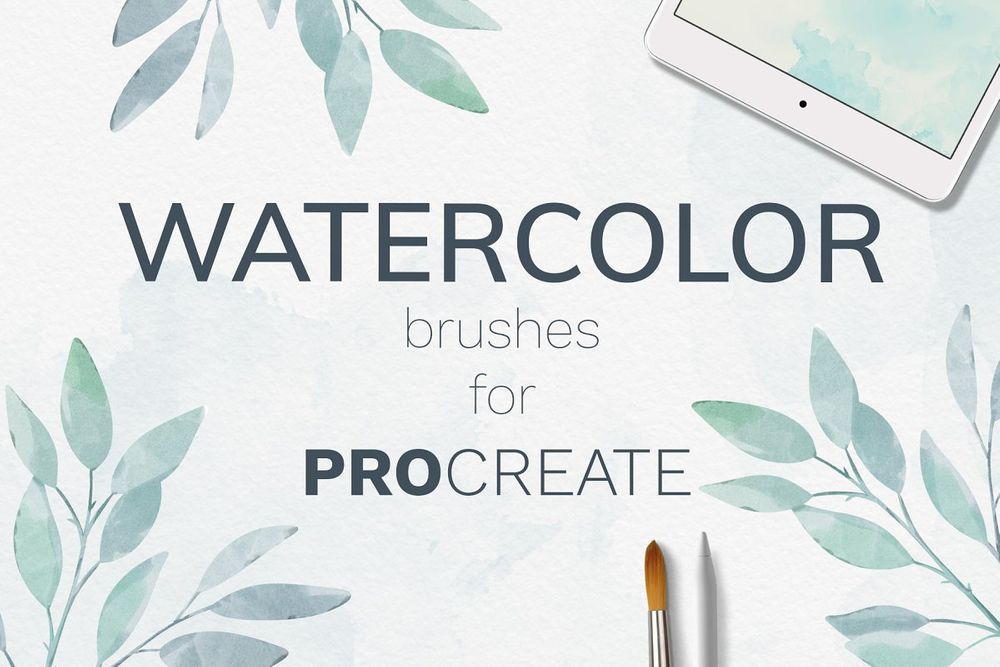 You can use these free Procreate brushes to realize your wildest ideas. Apply smears for create unique design in a few click. The product is suitable for clothes prints, wedding invitations, cards, cosmetic branding, packaging, social media and etc.
7. Free Liner Procreate Brushes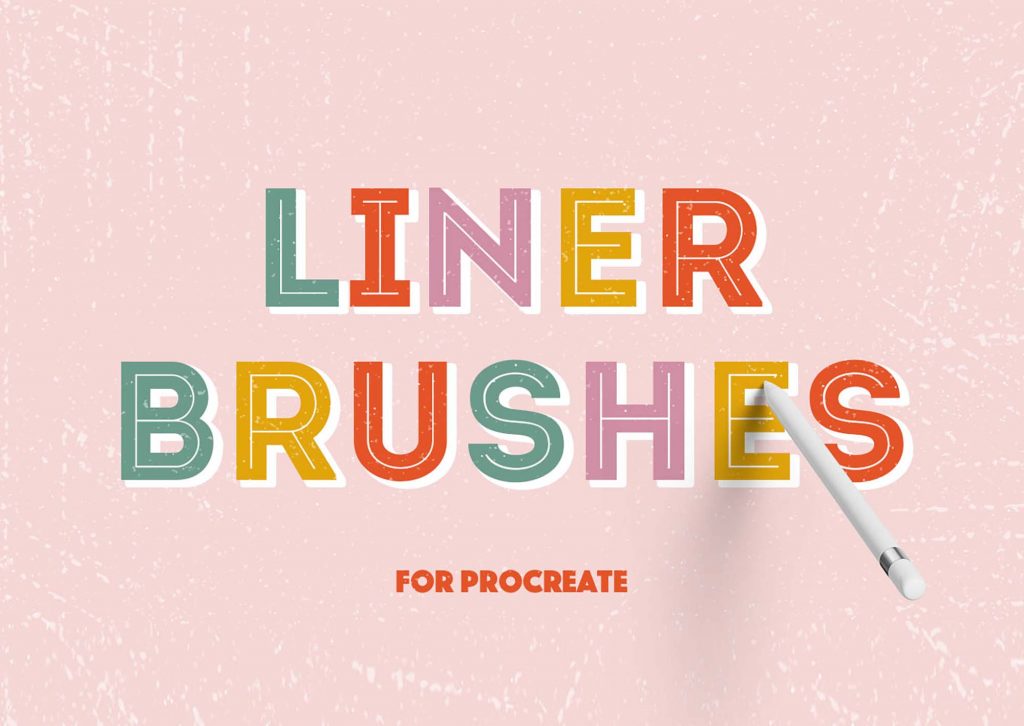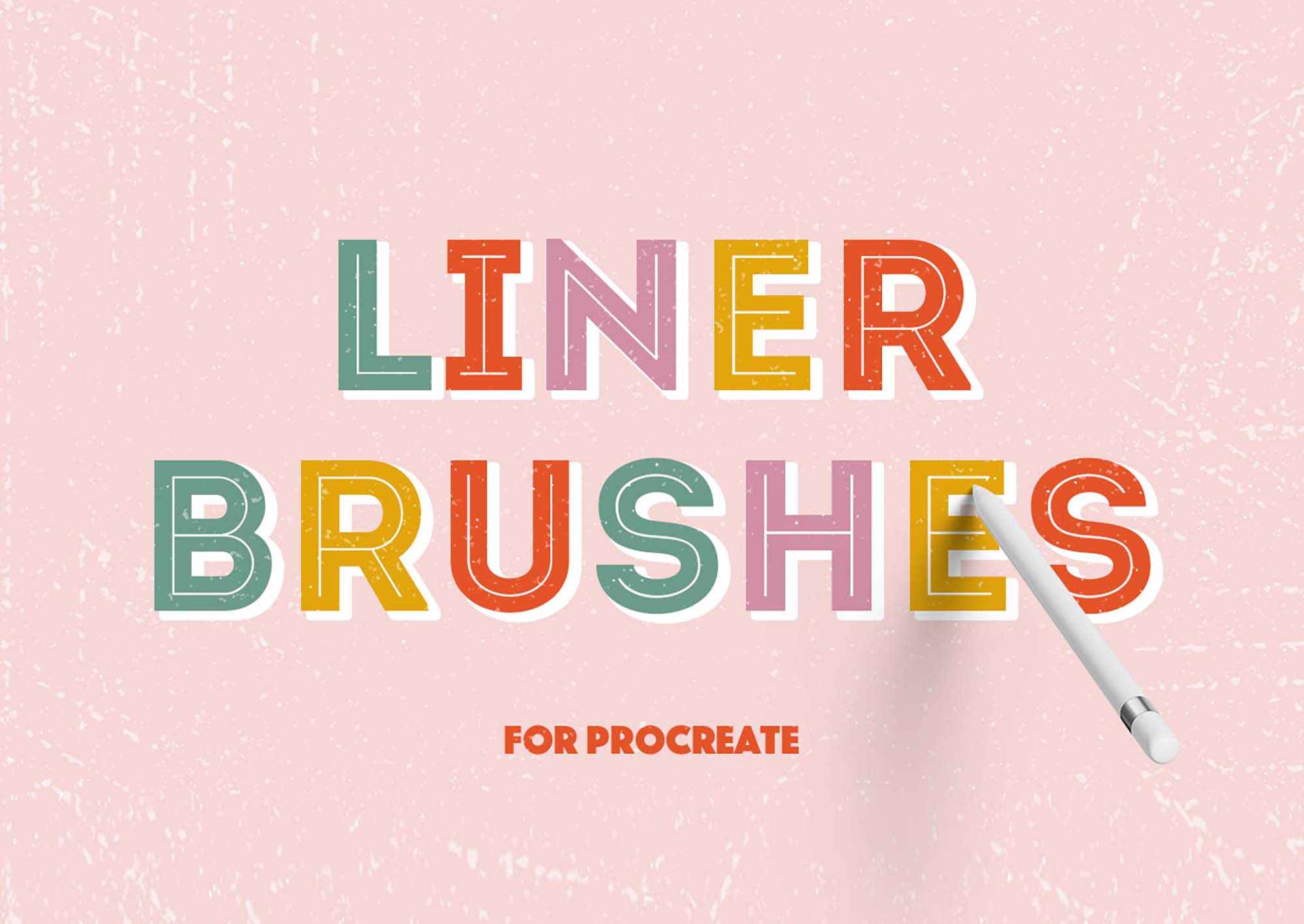 Mix of free multiple Procreate brushes from the 22 ones available (rocky road, dashy, duo line, etc.) or challenge yourself with a one brush design with different colors and patterns.
8. Free Vangogh Oil Brush Set for Procreate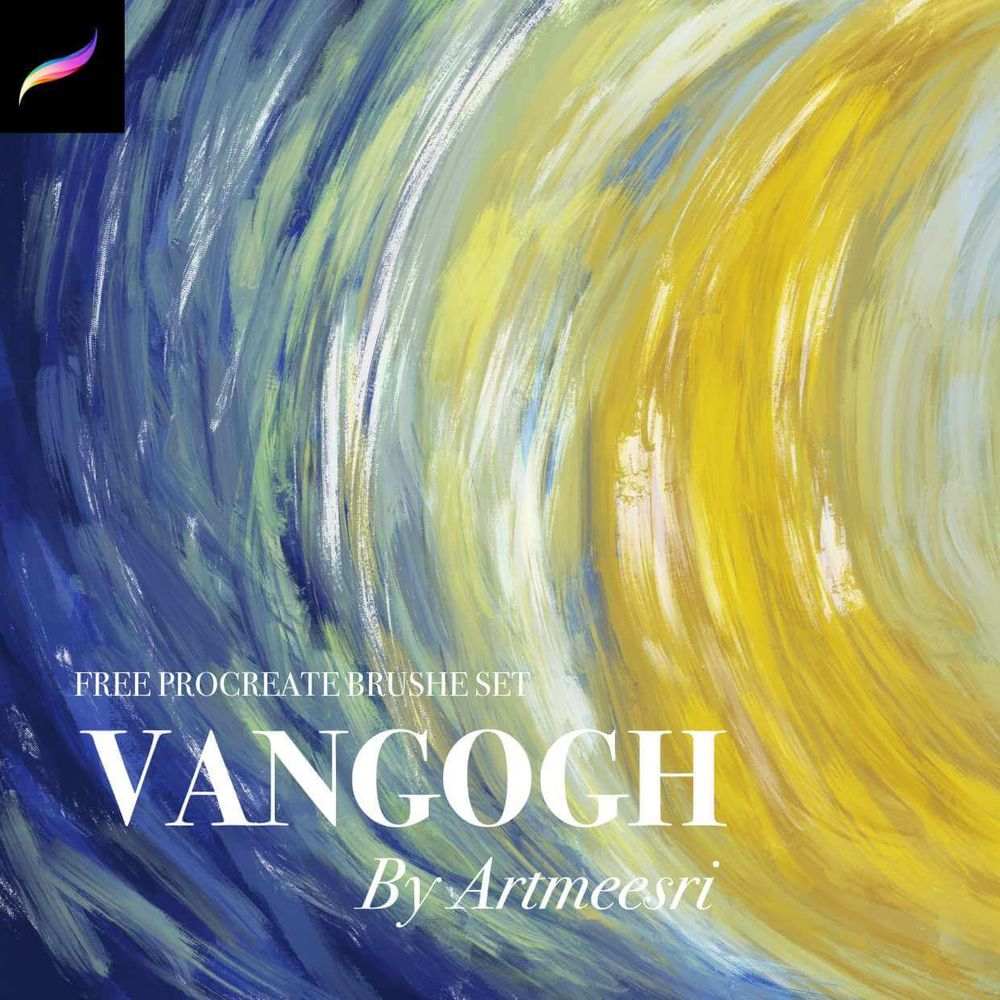 Create amazing artworks by using these free oil brushes for Procreate.
9. Free Comics Grunge Brushes for Procreate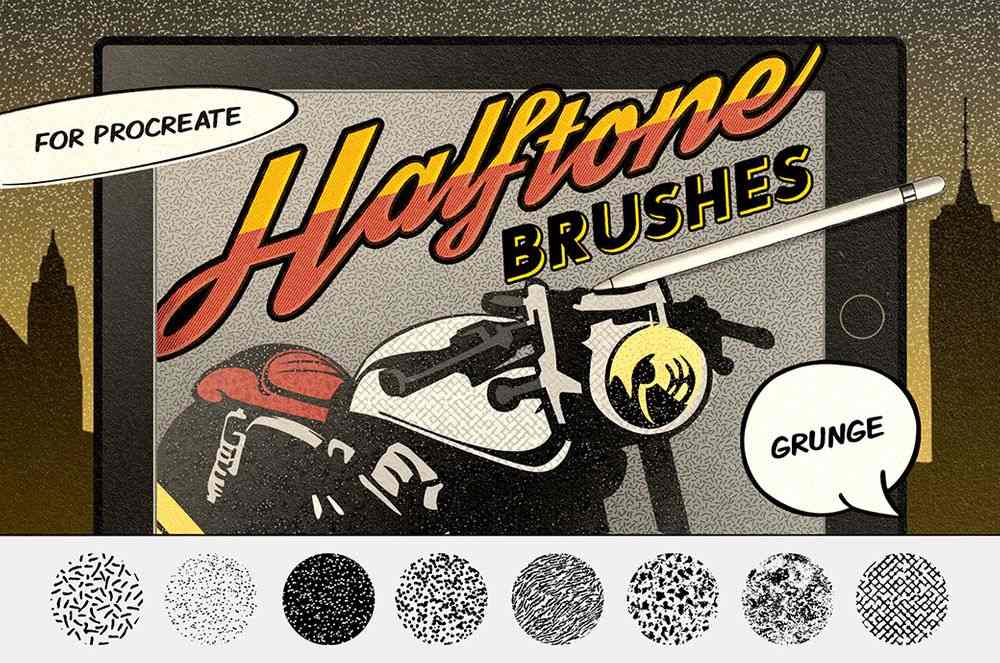 These 12 grunge halftone brushes for iPad come with 4 worn paper textures with grunge texture you can use to keep up with the vintage comic book style.
10. Free Procrete Custom Brush Set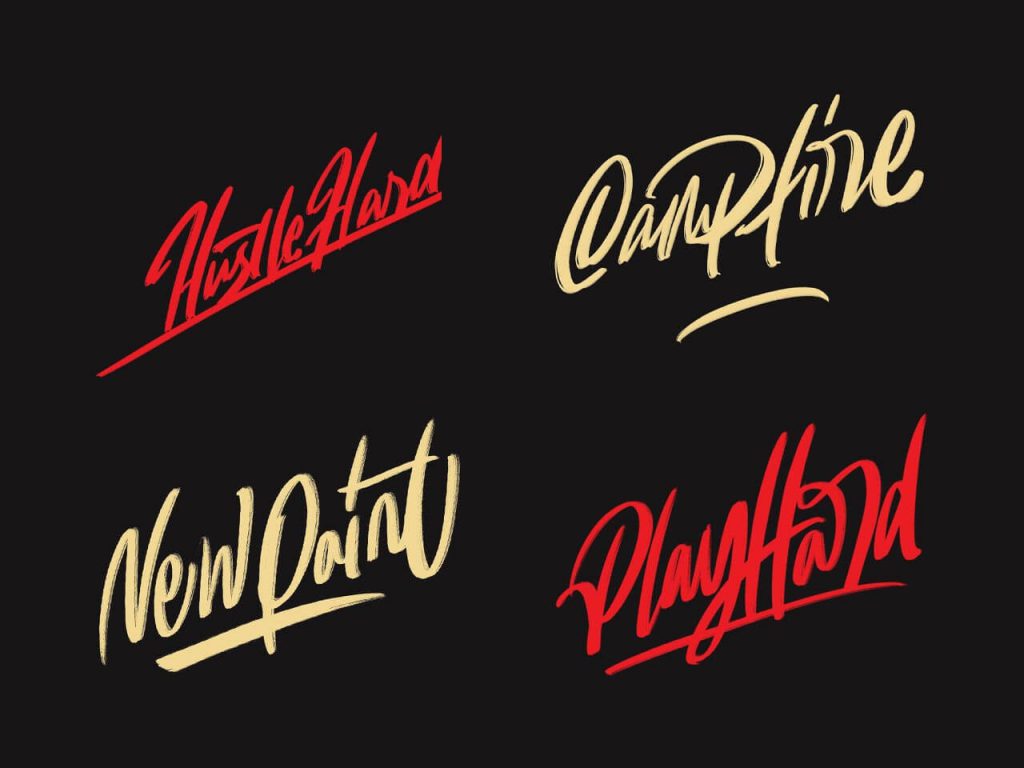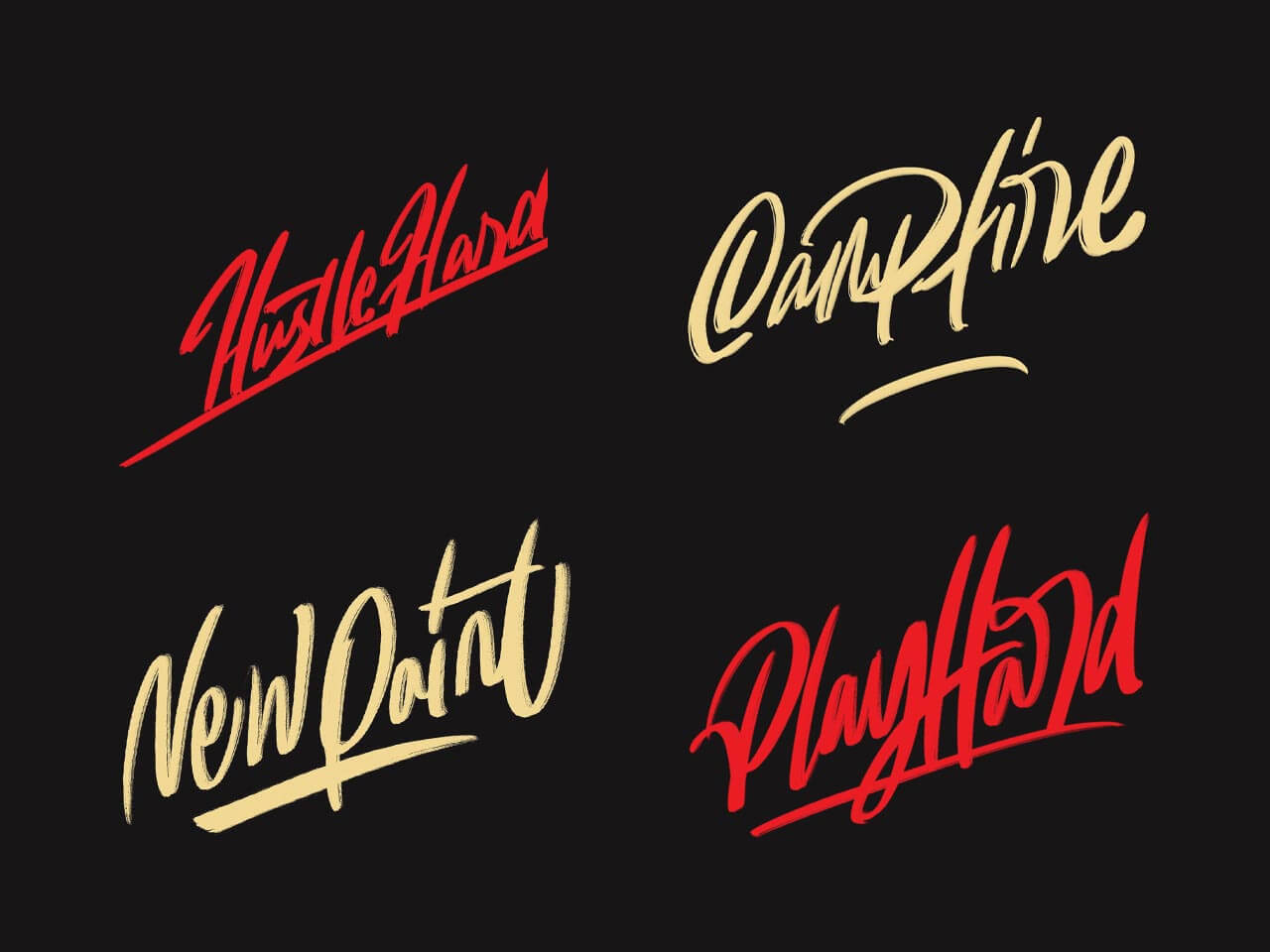 These Procreate brushes have a beautiful authentic look and are lots of fun to work with.
11. Free Procreate Lettering Brush Duo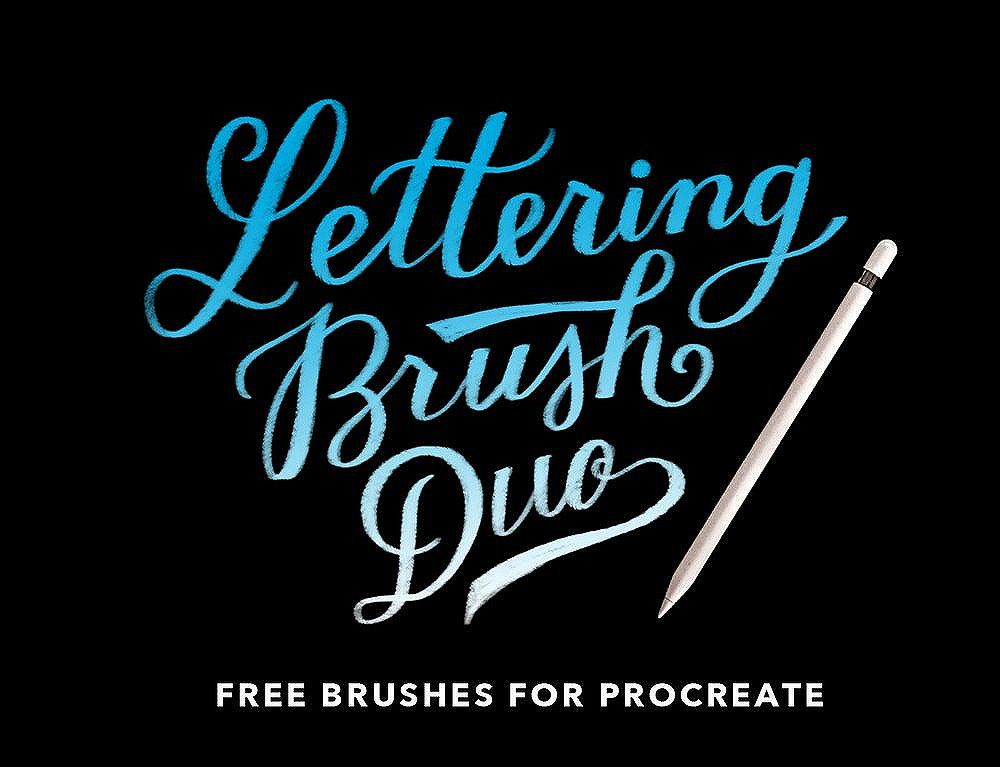 These brushes have been carefully fine-tuned to look and feel just like your favorite analog tools. The free brushes are designed specifically for the Procreate App 4 on the Apple iPad.
12. Free Procreate Lettering Brushes
Nine6brush is a brush pack add-on for Procreate. Free version includes 4 brushes.
13. Free Stamp PS and Procreate Brushes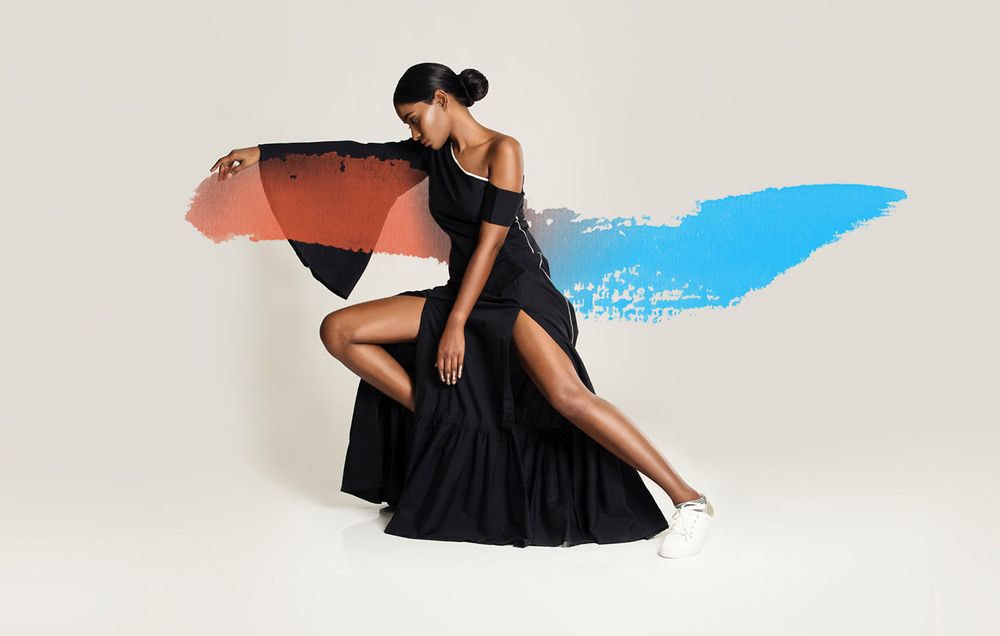 Add beautiful eye-catching accents to win hearts, or tiny details to polish your project and overcome yourself as a professional. It's all possible with these Photoshop & Procreate brushes.
14. Free Cheap Fine- Liner Brush for Procreate App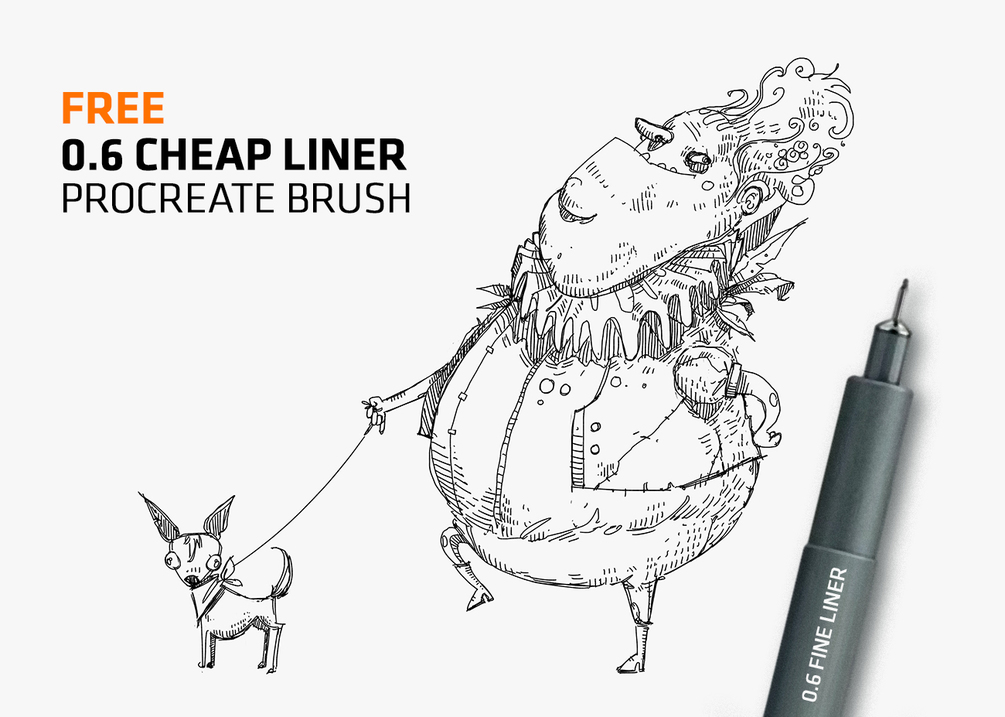 A simple emulation of a 0.6 Technical Pen for Procreate app. Works better with high resolution documents (300 dpi). Optimized for the Apple Pencil.
15. Free Galactic Lens Procreate Brushes
Made purely for Procreate app, these brushes meticulously bring to life the images of weird alien creatures and enigmatic space corners, turning into an irreplaceable tool if you're after some space or sci-fi digital art.
16. Free Splash Wet Media Brushes for Procreate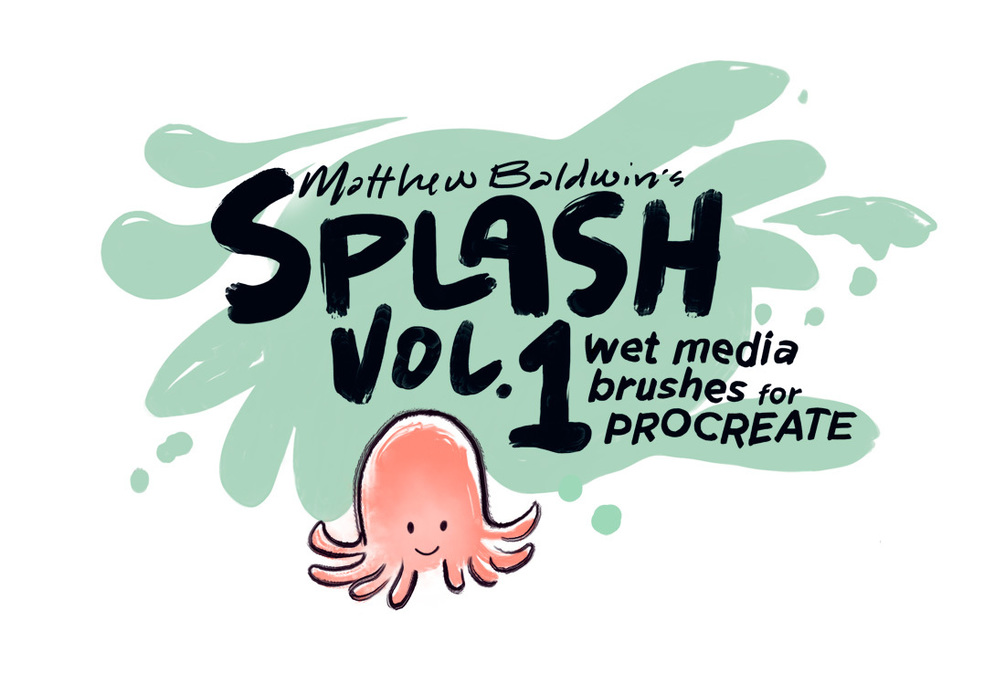 Assembled 48 wet media brushes for Procreate. So splashy you'll have to have a towel handy! If you want to push the feel of wet and watercolor effects beyond the default Procreate brush set, these are for you.
17. Free Procreate Grain Brushes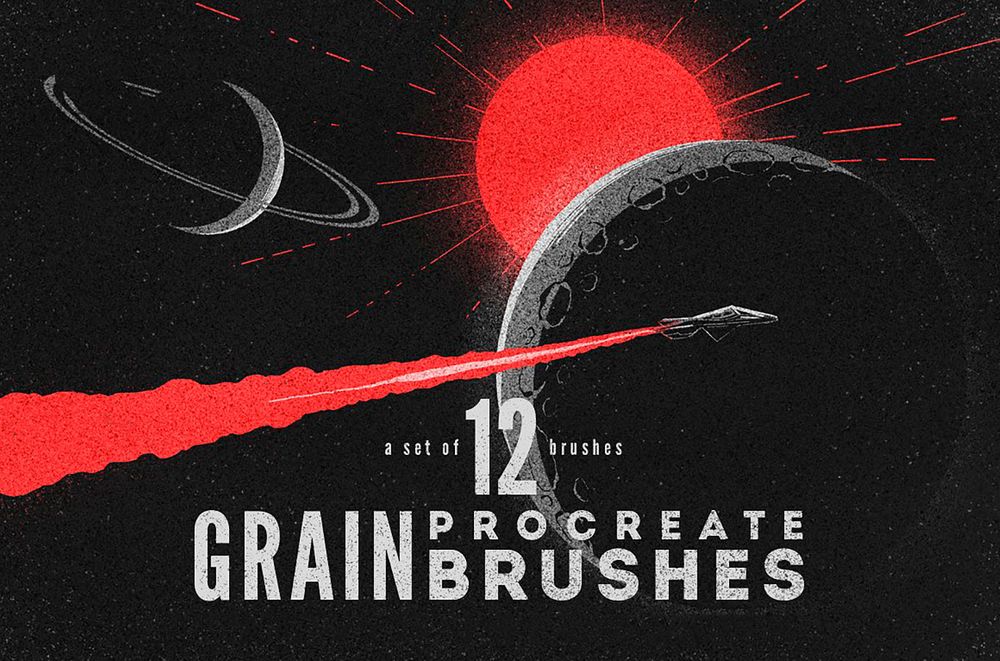 12 gorgeously-looking brushes for Procreate, the most advanced painting design app for iPad you must check out someday!
18. Free Procreate Brushes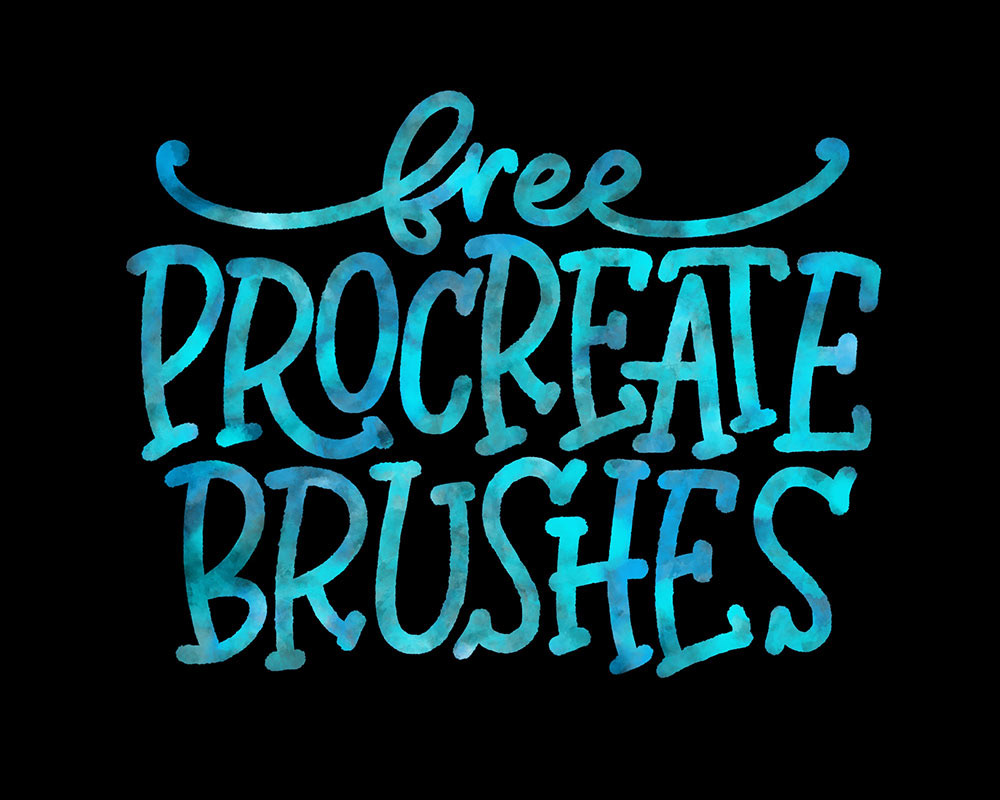 An ongoing collection of free brushes for the Procreate app for iPad. Use and enjoy for both personal and commercial projects!
19. Free Procreate Brushes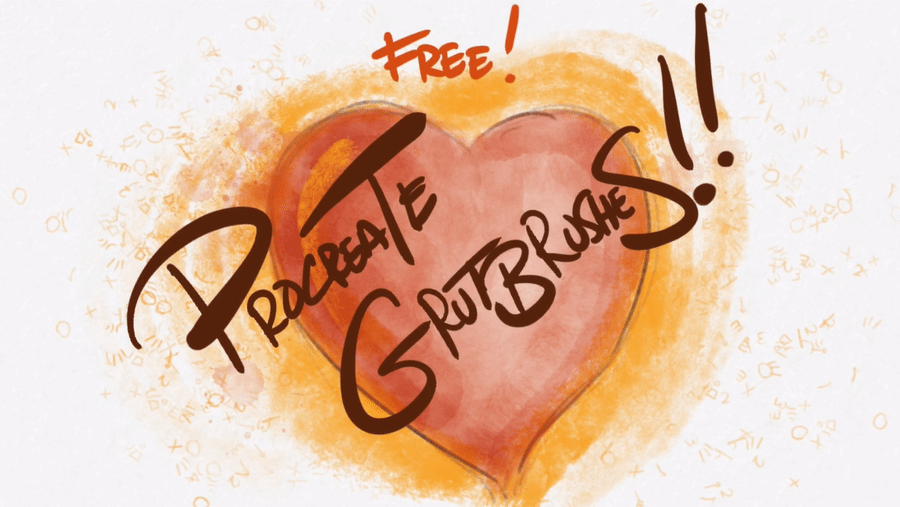 One of the most engaging and simply to use procreate brushes for your iPad.
20. Free Winter Holiday Brushes for Procreate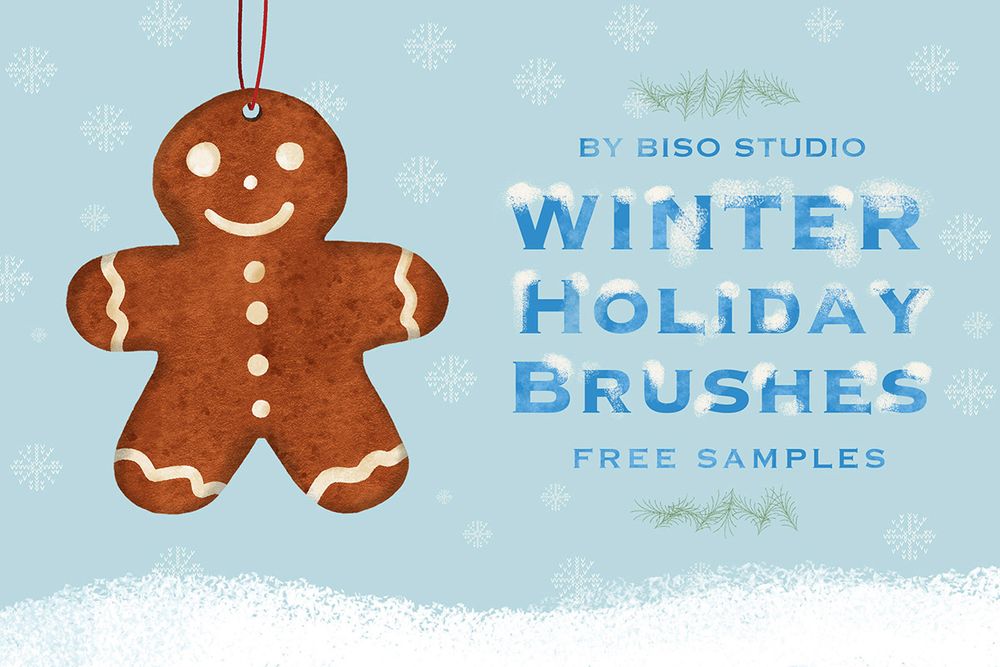 The brushes are consist of three main themes: snow & ice, Christmas decorations and Christmas sweets. It is a joyful collection that helps you to make beautiful holiday illustrations easily.
21. Free Jingsketch Procreate Brushes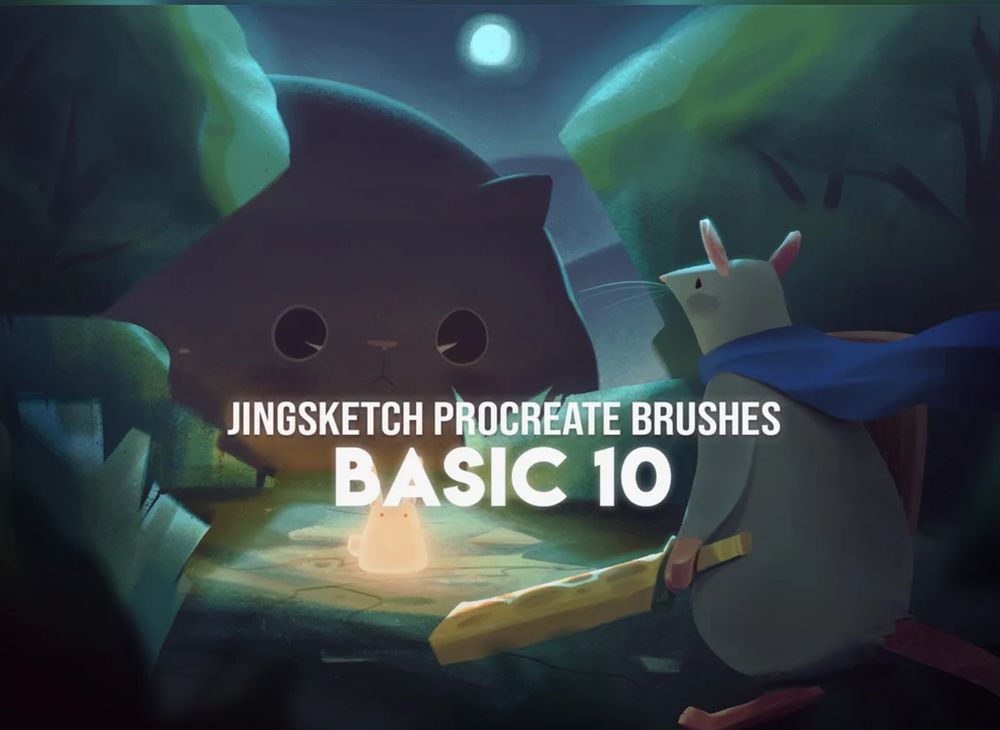 A collection of 10 basic but effective Procreate brushes. It can be used to create a highly professional looking illustration for children's books and other projects.
22. 6 Free Exclusive Procreate Brushes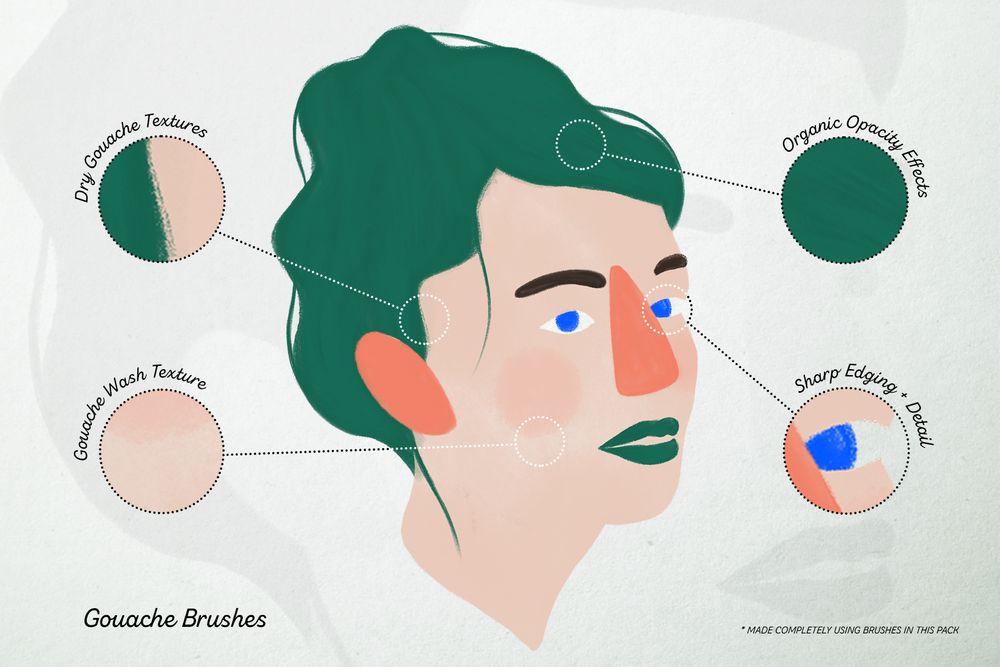 This collection of six high quality paint brush add-ons is a great place to start your design by using Procreate. Featuring gouache, oil and watercolor paint effects.
23. Free Texture Procreate Brush Sets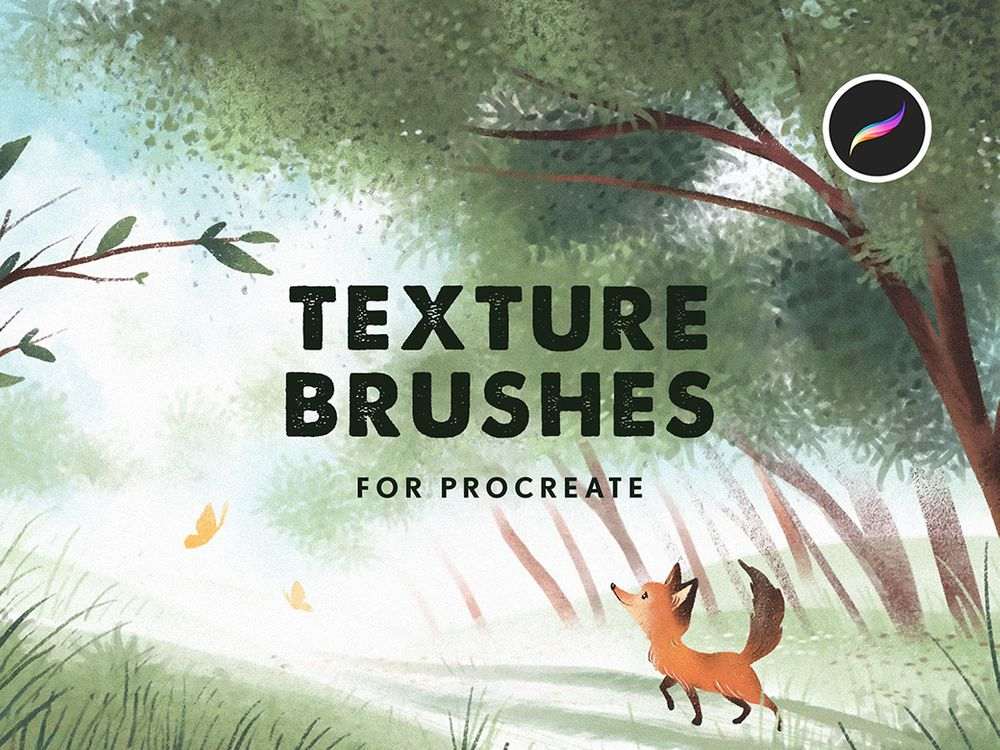 The package consists of 12 free Procreate brushes to make fabulous illustrations with tangible texture. Perfect for children's book illustrations, character design or cute and stylish landscapes.
24. Free Textile Factory Procreate Brushes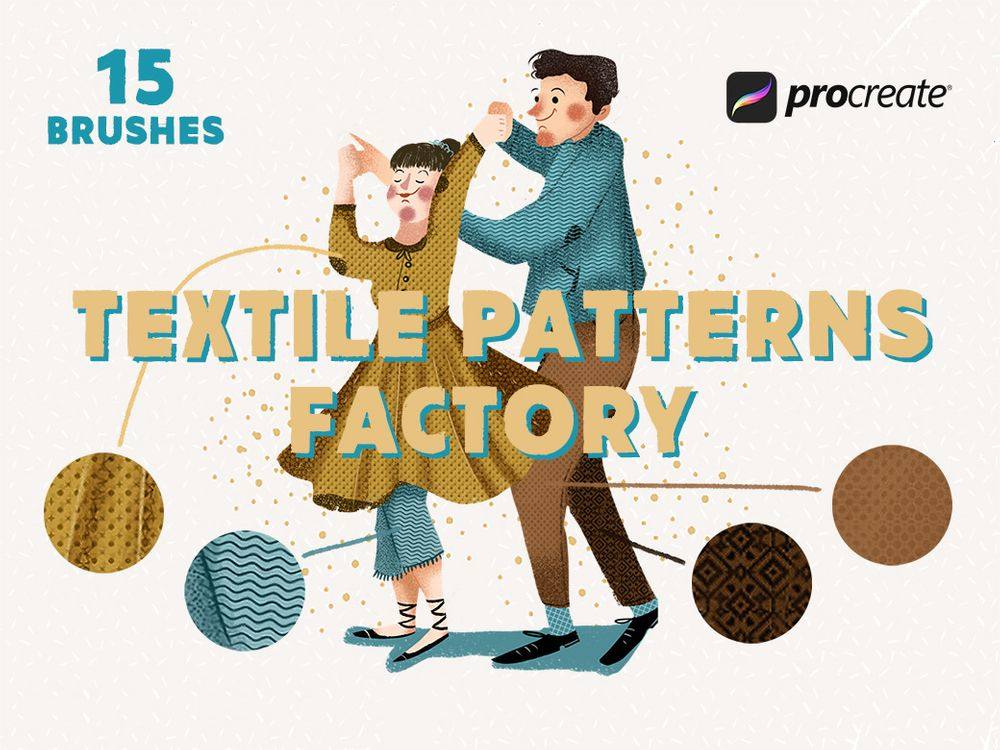 15 free Procreate brushes in total are here to turn any idea into a fresh concept. Perfect for creating illustrations, logo designs, printouts, commercials, banners and etc.
25. Free Shade Procreate Brushes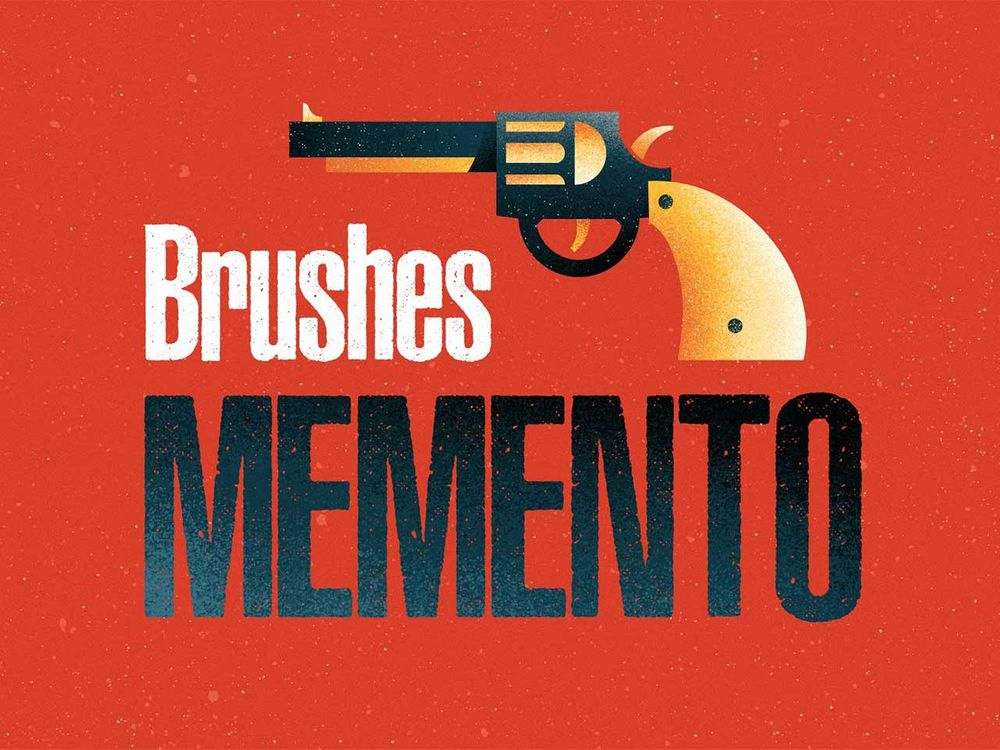 The set of 12 free Procreate brushes to get you wholly packed with brush variants. Each of them has its special nature, allowing to make a shadow, rough edges or noisy elements.
26. Free FLORA Vegetation Brushes for Procreate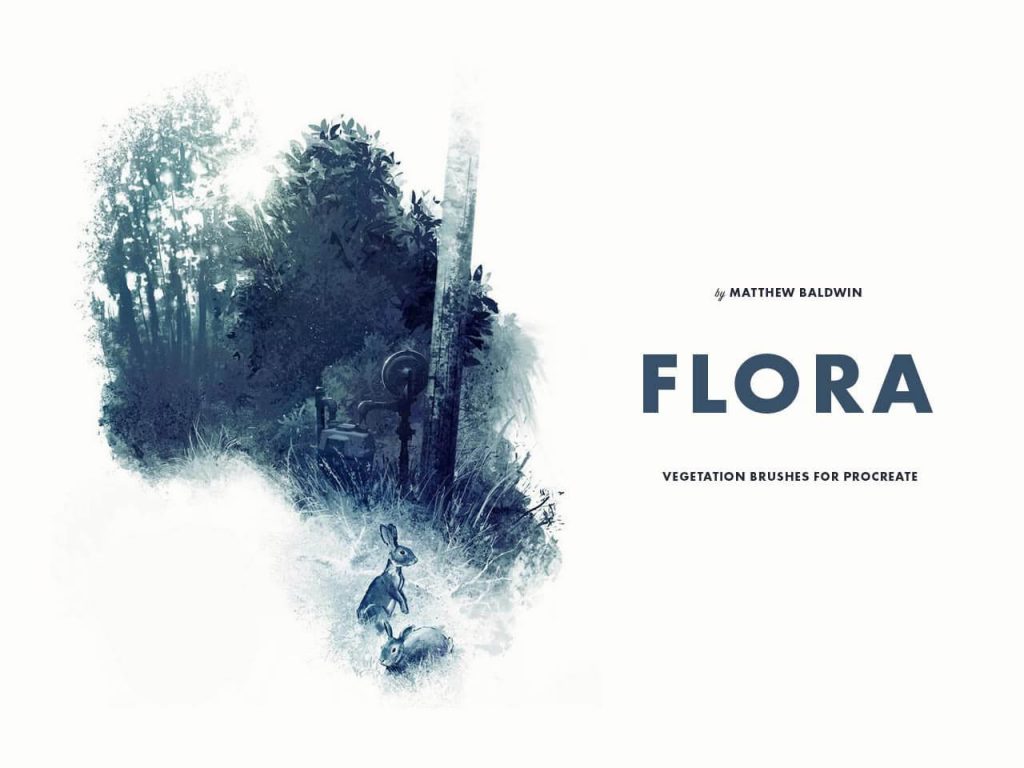 You'll get assembled over 90 free Procreate brushes that help you express mass, tone, texture in nature.
27. Free Gritcore Brushes for Procreate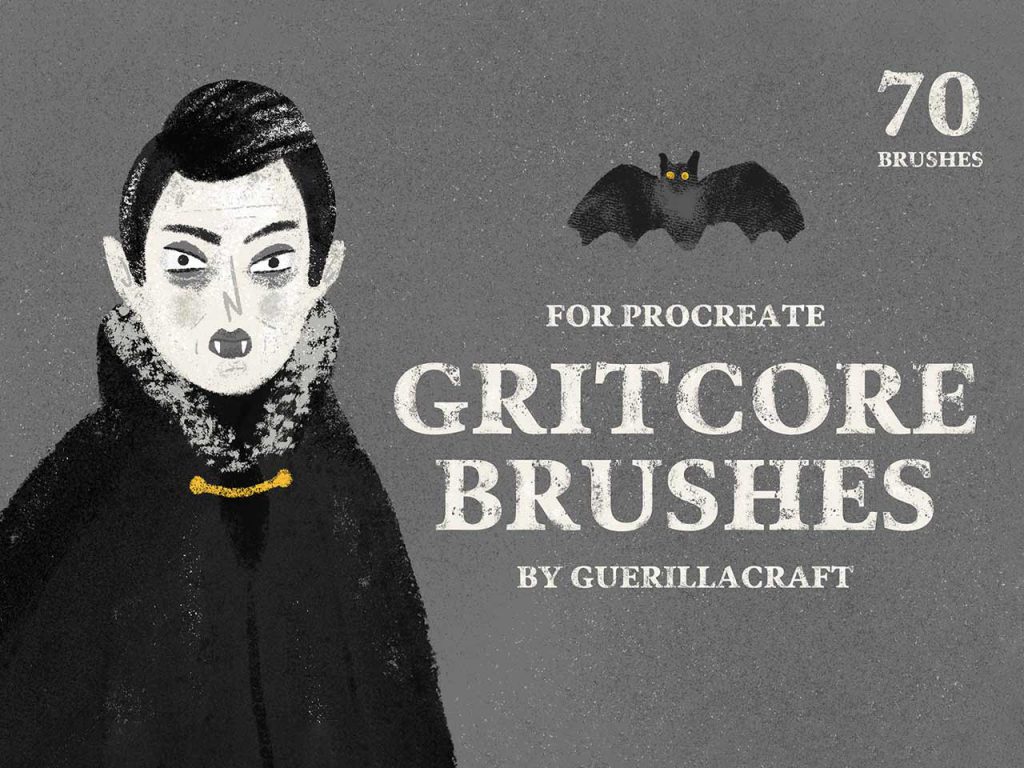 Gritcore contains powerful tools for texturing and drawing. Strokes with nice rough edges will add a touch of unsteady prints to your images.
28. 18 Free Procreate Brushes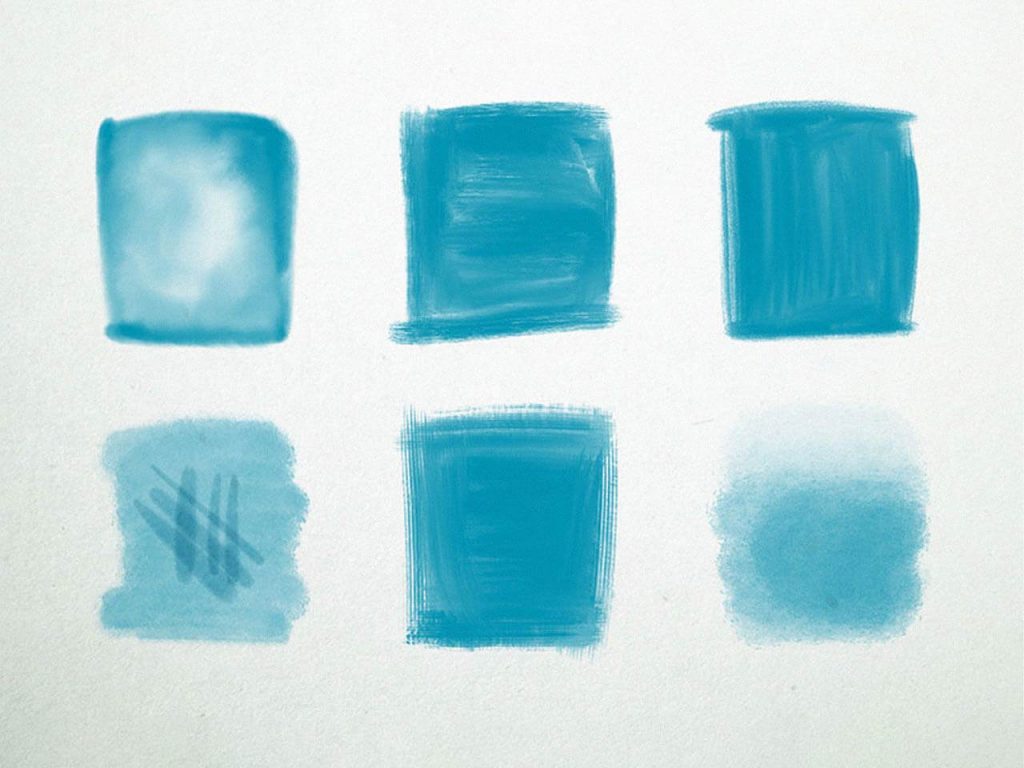 Pastel, pen, crayon, spray, watercolor, pencil and a great variety of many other materials you can get with these free Procreate brushes.
29. Free Arctic Brushes for Procreate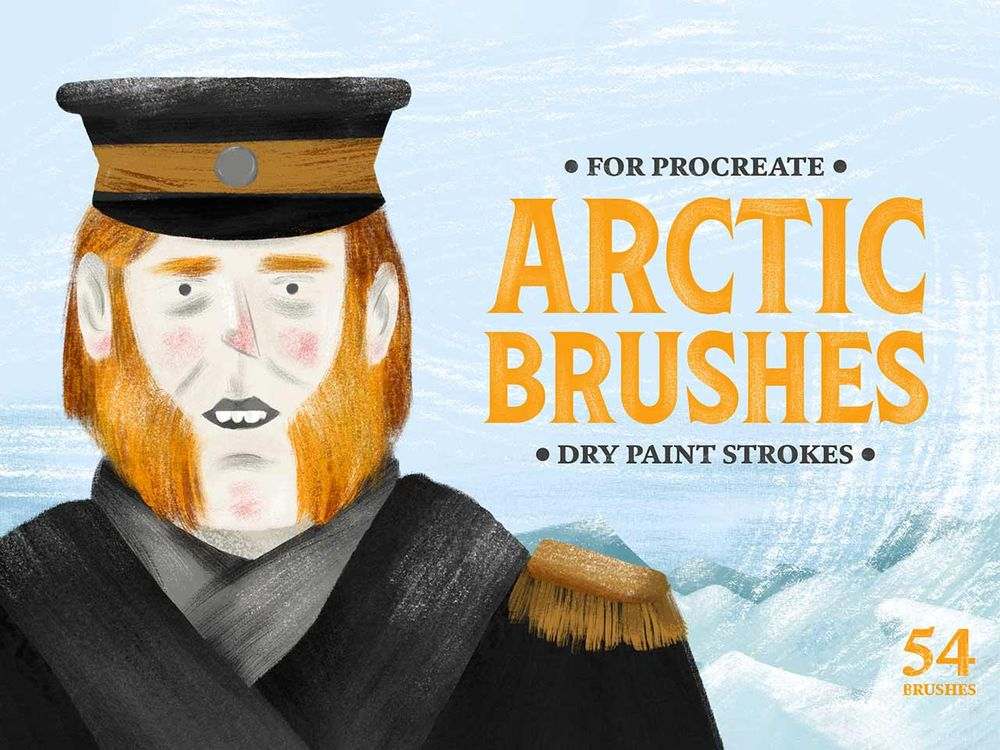 Create visually attractive and rich drawings! They are based on collection of well-done textures and precisely made brush tips. No matter what direction your brush stroke goes, it behaves the same way, so you have total control over every stroke.
30. Free Grainy Creamy Procreate Brushes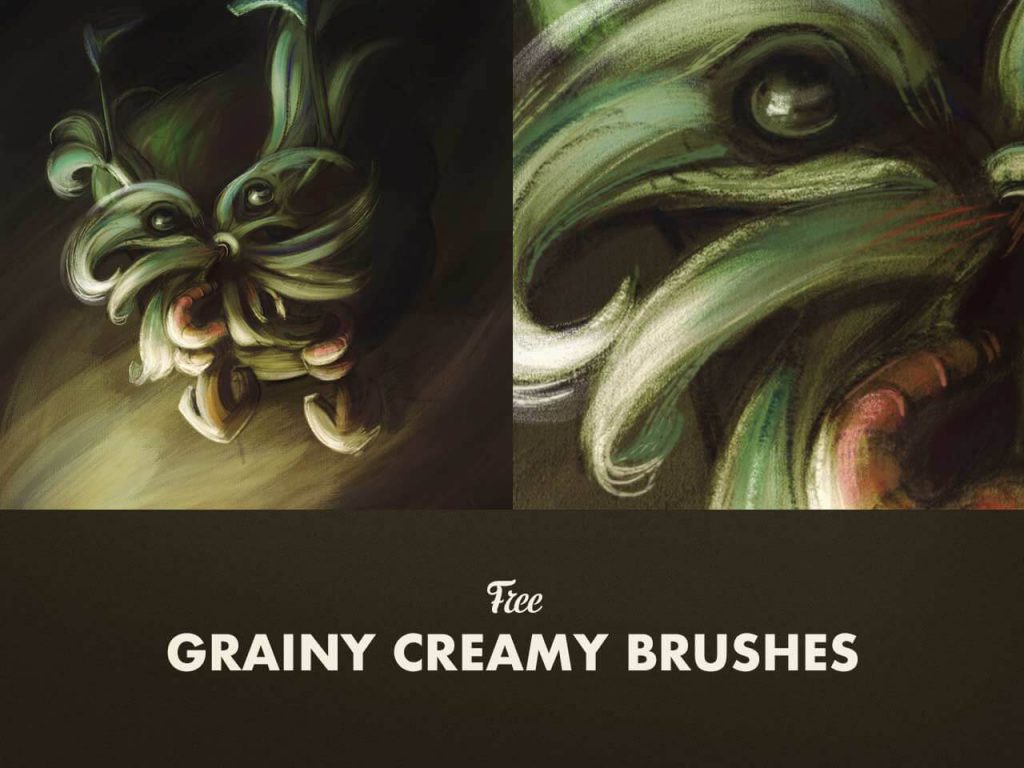 These free Procreate brushes are perfect for some abstract artwork with attention to the texture.
31. Free Texture Brushes for Procreate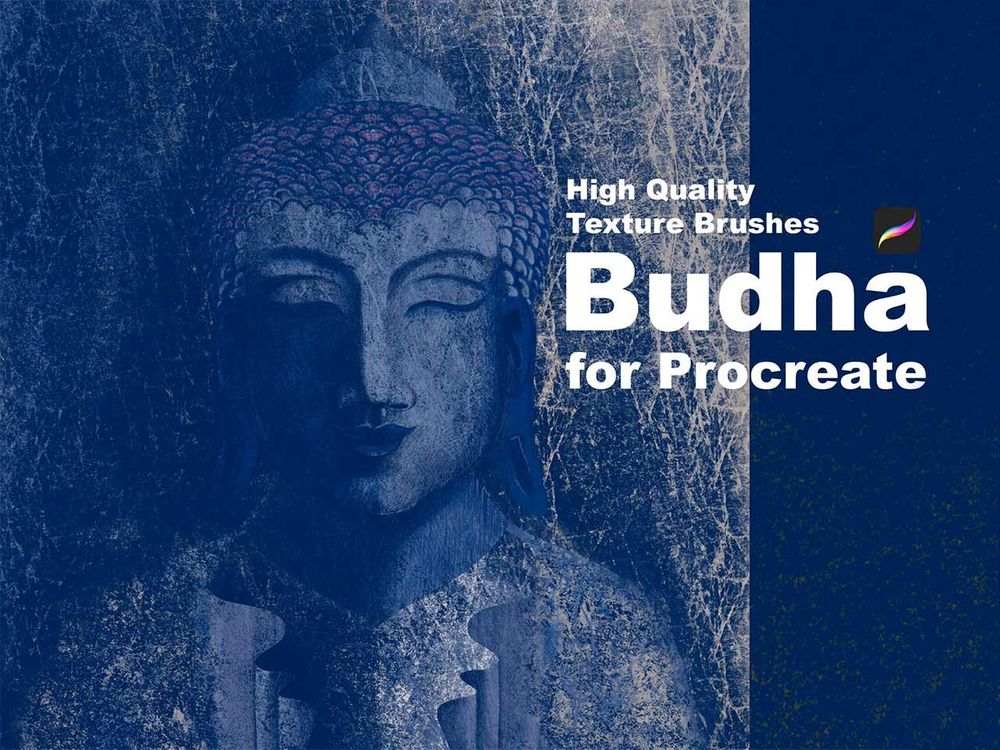 This set of high-quality texturizers has anything you need! With their help, you can easily obtain a grunge look and add a bit of marble aesthetic with no fuss.
32. Free Oil Paint Brushes for Procreate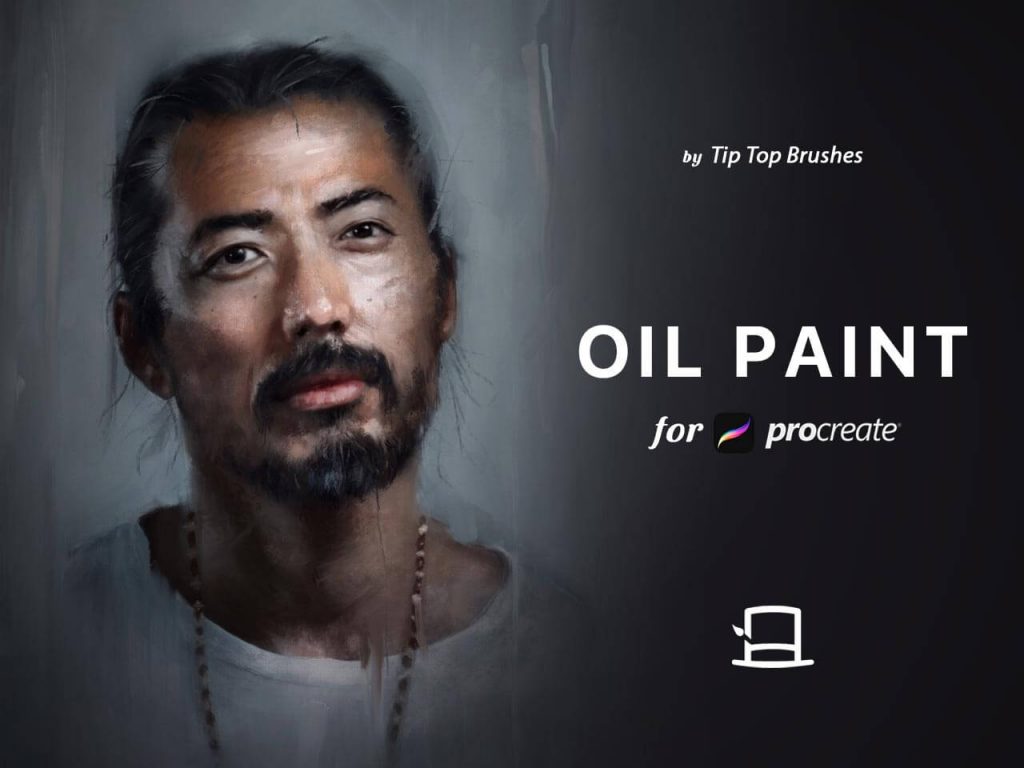 Oil Paint is a free legacy collection of 5 Procreate oil brushes for iPad, made to look free like real oil paint.
33. Free Ballpoint Pen – Procreate Brush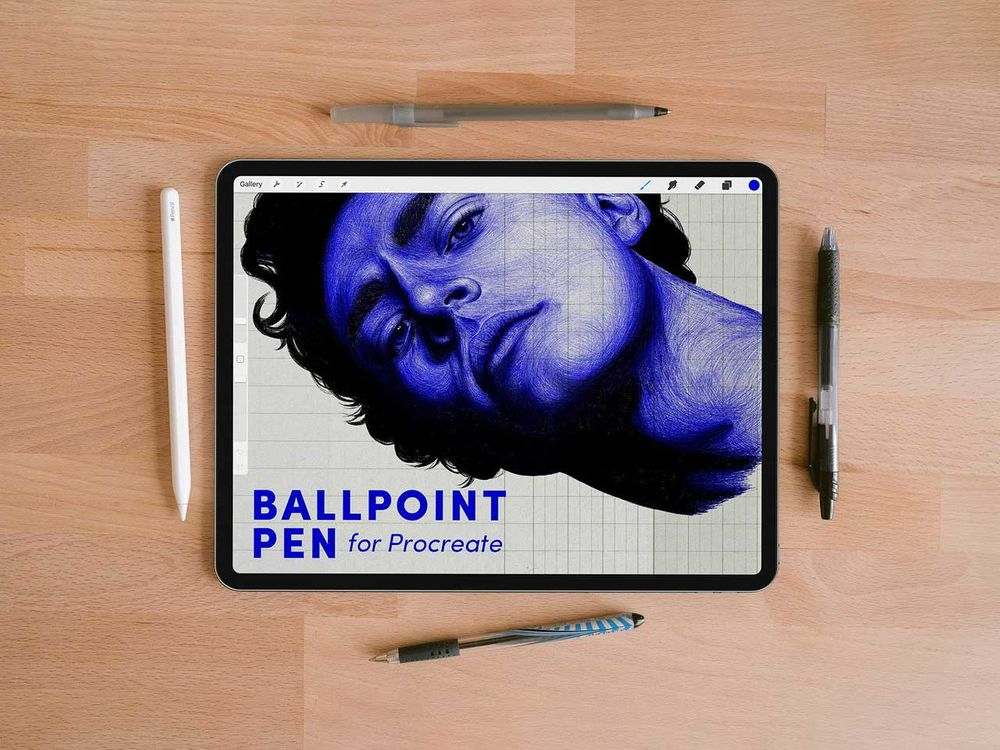 Free ballpoint pen brush for Procreate! It behaves like a real pen to build up to your darks with pen pressure and hatching. To get the most realistic results, use the brush at smaller sizes, like a real pen tip.
34. Free Procreate Glitter Brushes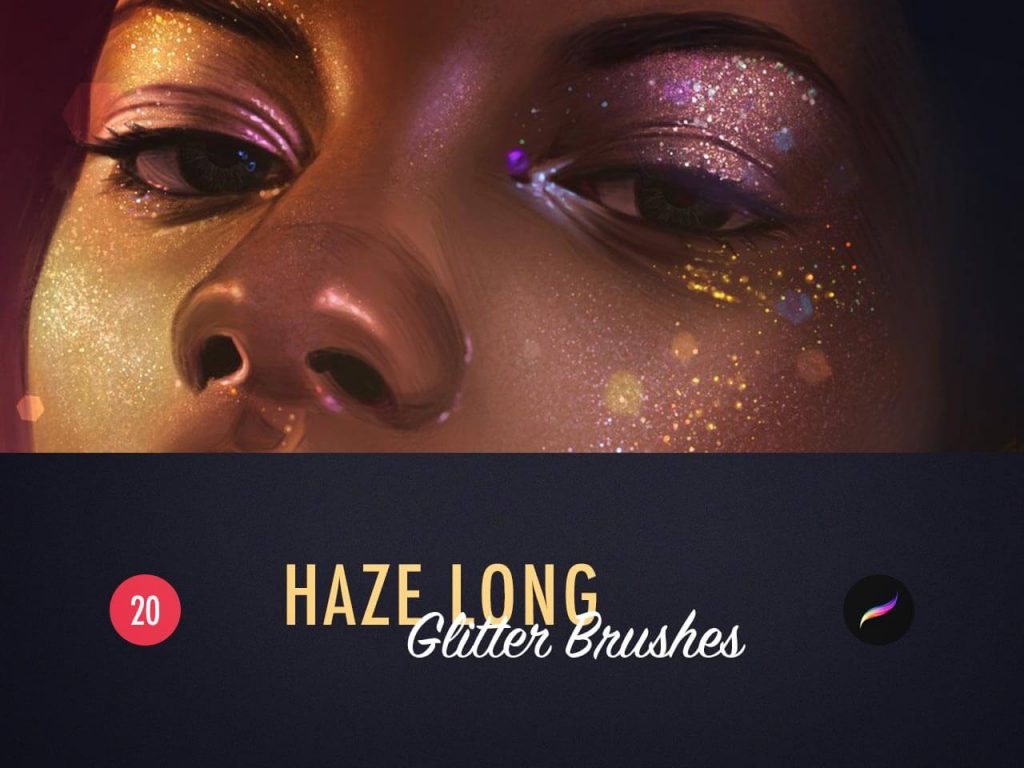 With this toolset, you can now create stunning portraits that glow and sparkle even brighter than photography.
35. Free Procreate Brushes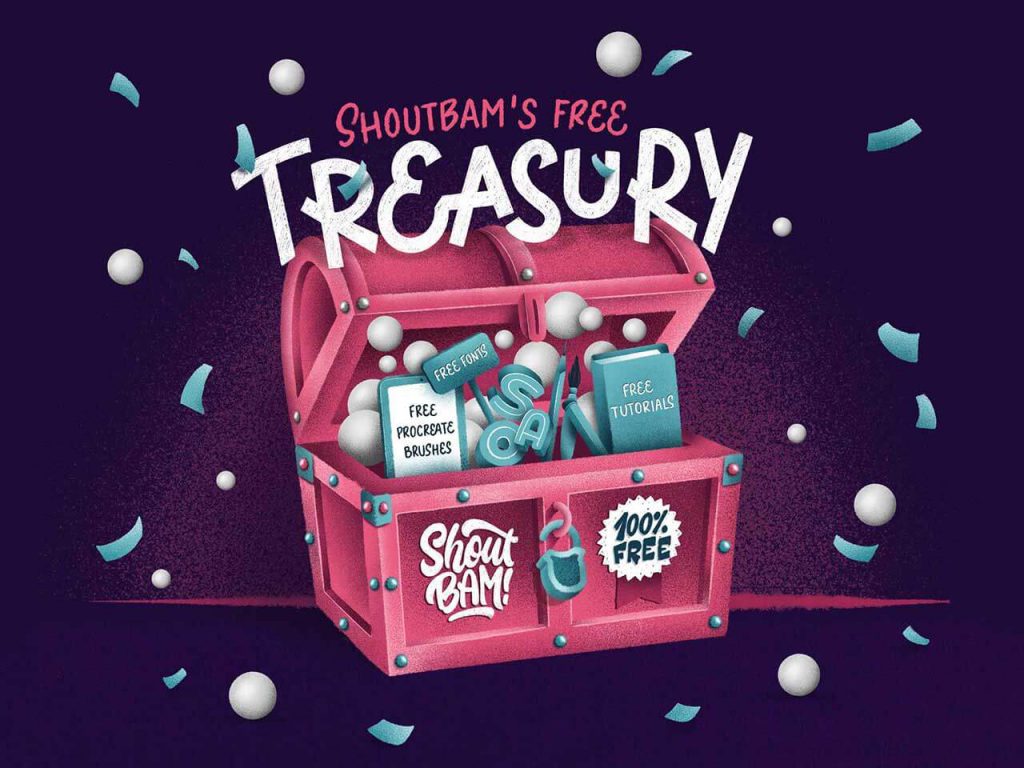 Get 7 super handy and versatile brush kits! These free Procreate brushes vary in style making the pack so handy – you can draw literally anything with their help.
36. Free Stippling Brush Set for Procreate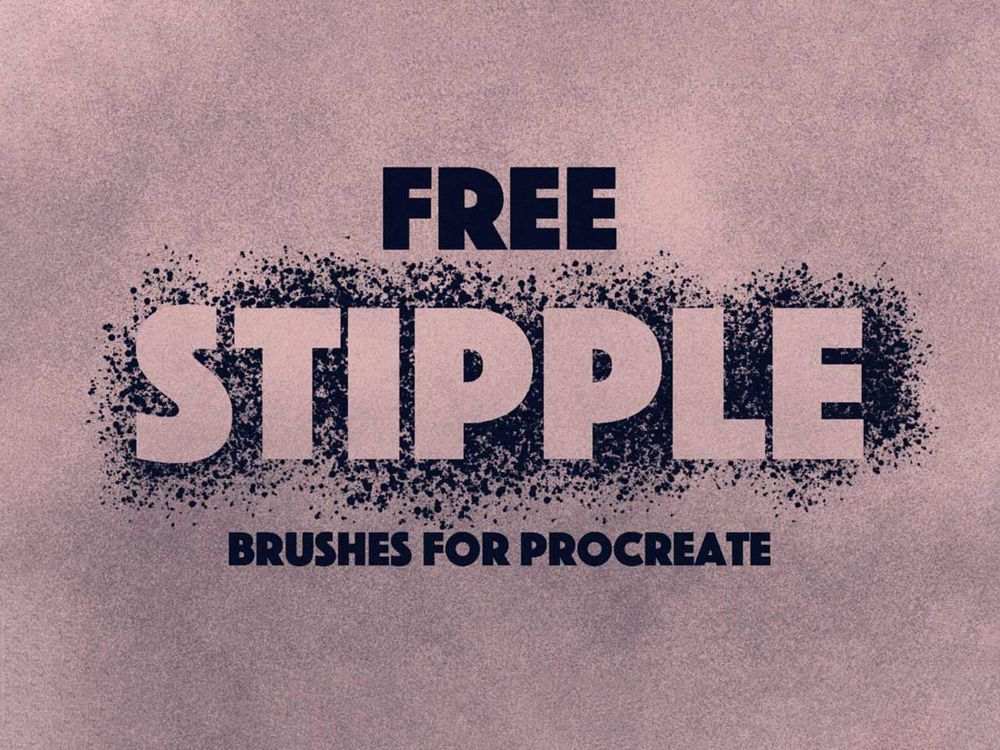 Outstanding set of 17 free Procreate brushes, which includes 9 stipple, 3 liner, and 5 texture brushes.
37. Free Hallowink Brushes for Procreate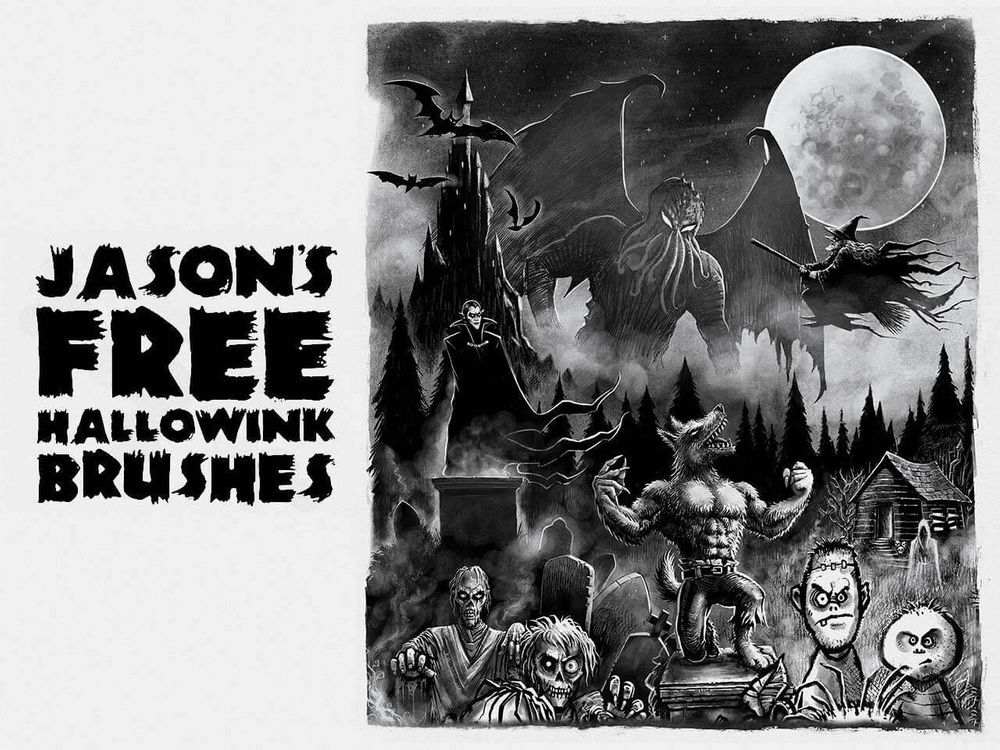 If you aim to do some lettering, you may find these free Procreate brushes perfectly fitting this creative craving.
38. Free Lockdown Brushes for Procreate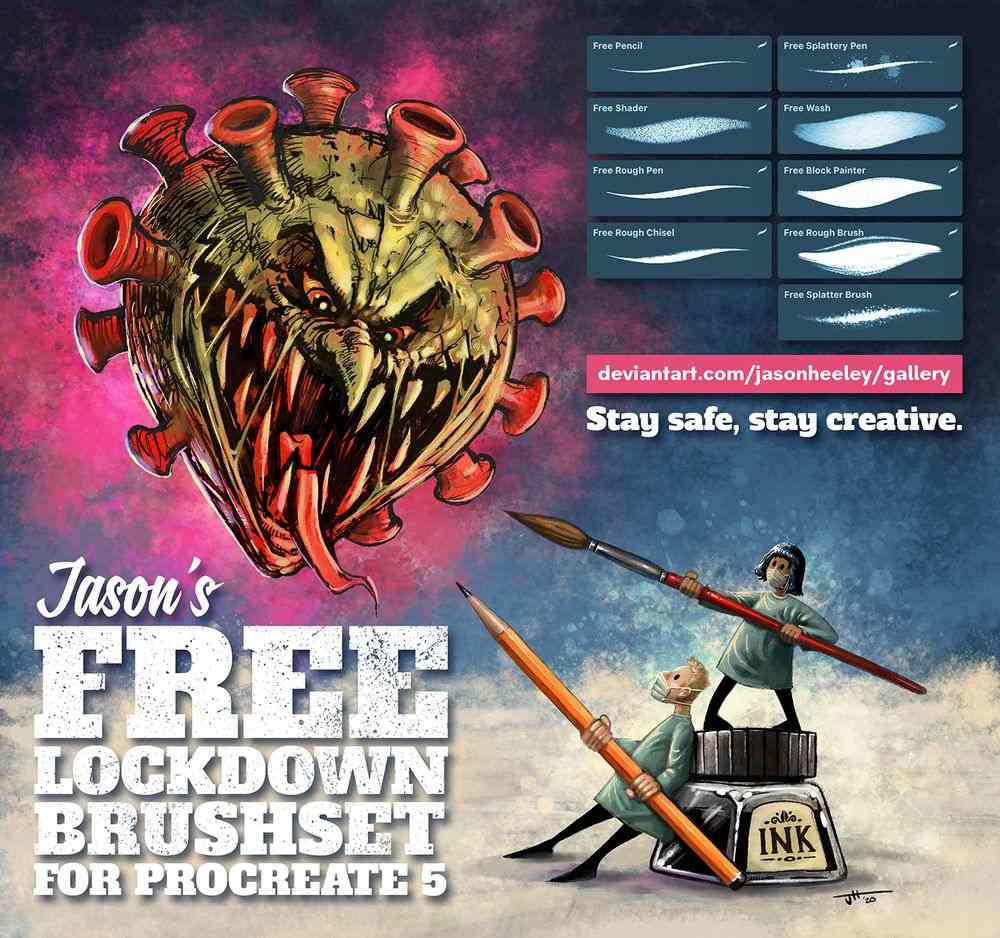 Compact and totally free brush set for all creators currently doing the right thing and fighting to stay creative during the lockdown. Enjoy the brushes, draw, and don't panic.
39. Free Shape Brushes Pack for Procreate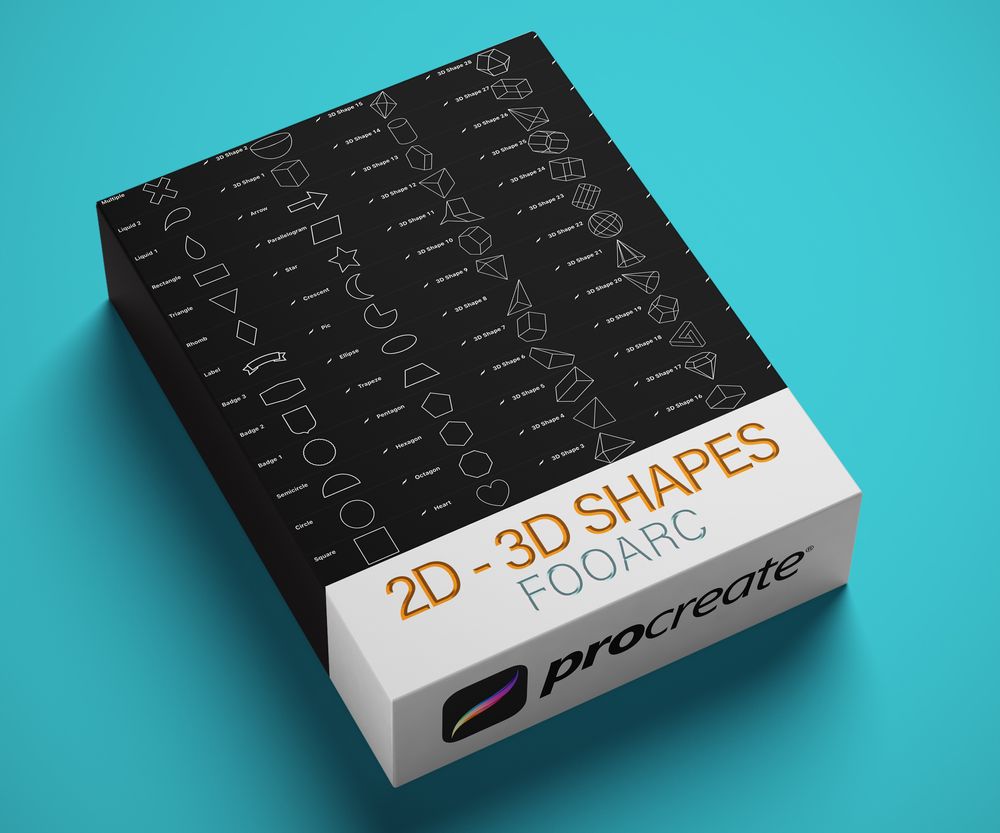 It's one of the best free resource that provides a range of simple outline shapes for you to use with Procreate.
40. Free Procreate Shape Brushes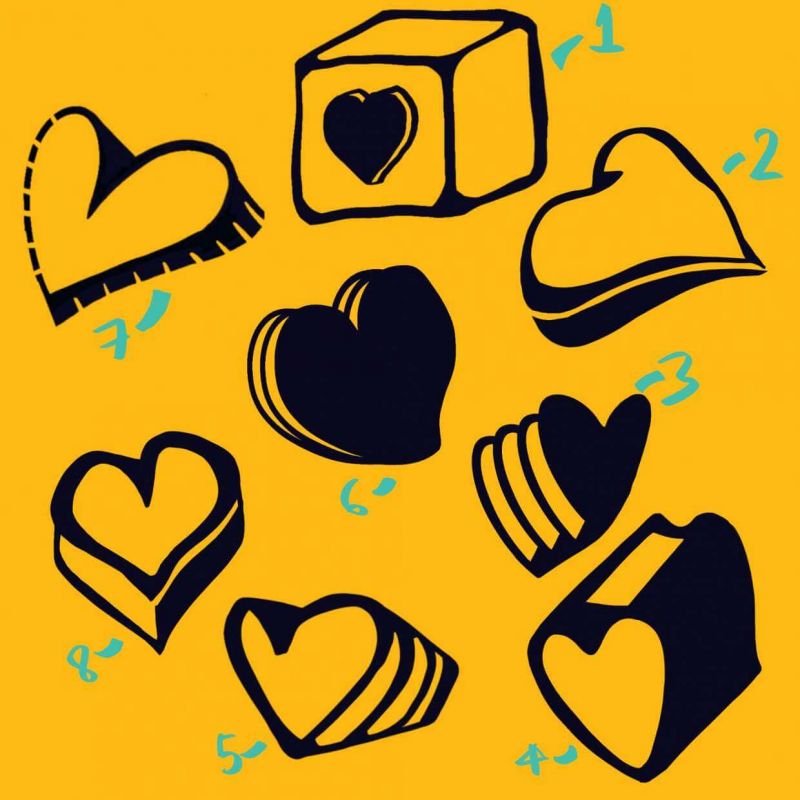 An easy to use romantic shape brushes for Procreate to create something beautiful as it is easy to use technique.
41. Free Basic Geometric Shapes Stamp Brush Set for Procreate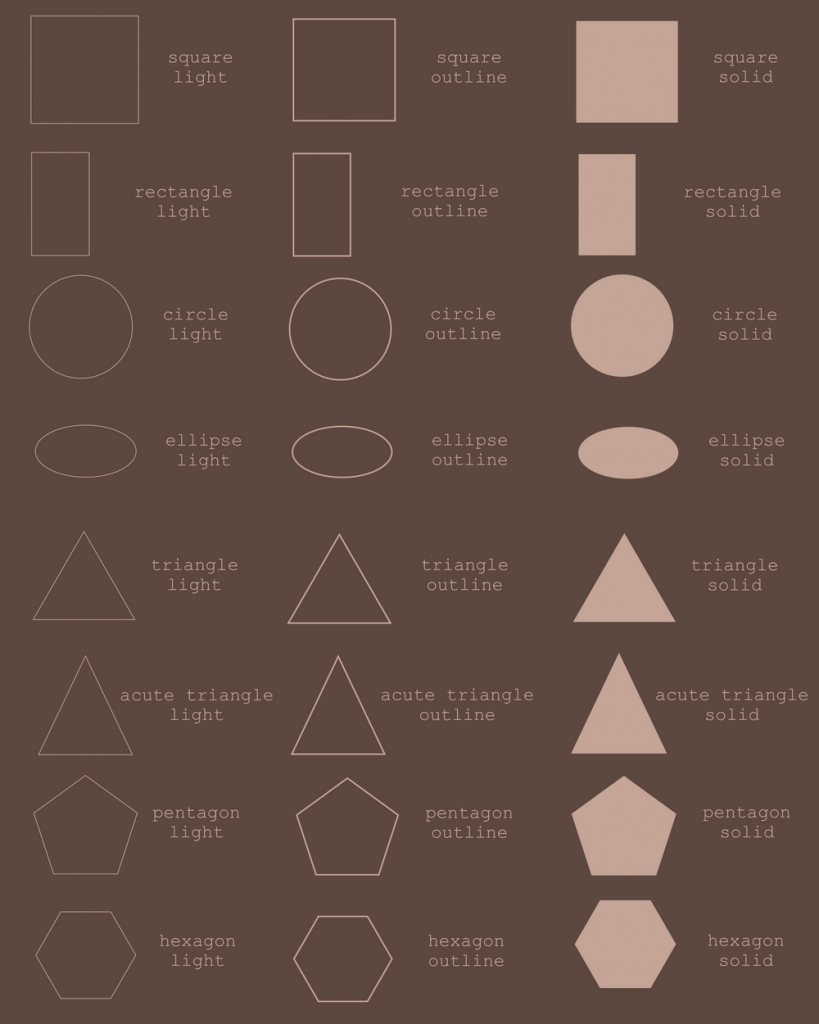 8 basic geometric shapes, each in 3 different styles: light outline, regular outline and solid shape – made for Procreate. 24 stamp brushes in total.
Image credit: pixabay.com