Every business has a certain uniqueness. It requires a variety of graphical elements and includes fonts. So this time we present a comprehensive collection of fonts for business cards and we hope this will allow you to discover your business identity.
All these fonts has been crafted by professional designers and are in the best quality. You can take a look at our collection below and download if you think it best suits for your business needs. We hope you enjoy and create the best business card ever.

You may also like:
Sethasso Signature Font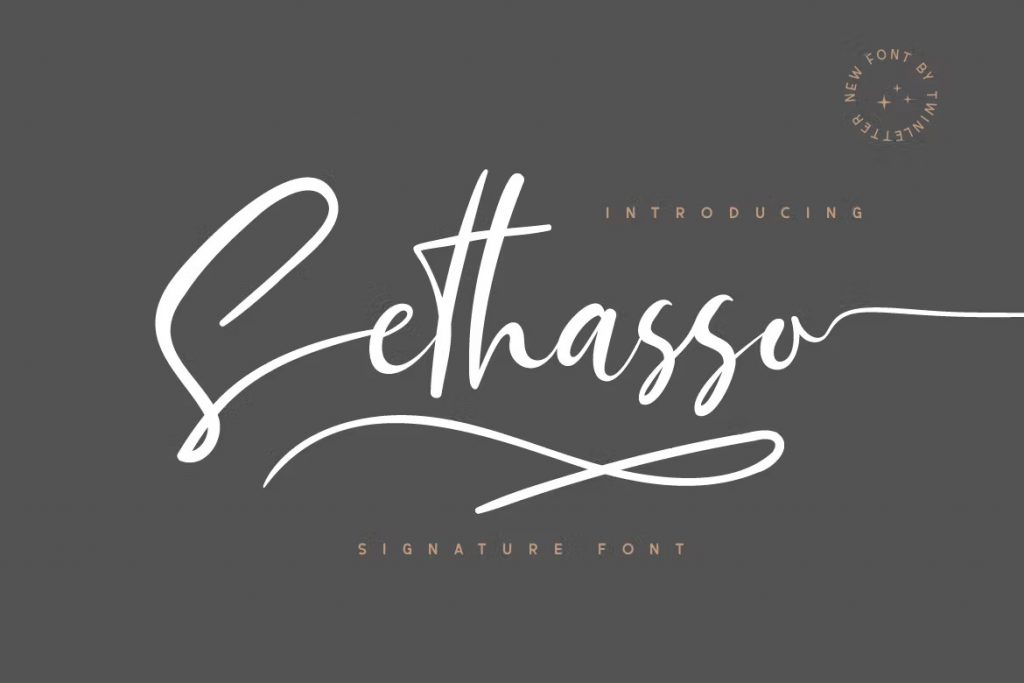 This font having a charming and unique shape is also equipped with various alternative options. Perfect for business cards, photography studios, autographs, interior designs, model names and etc.
Munale Loird Font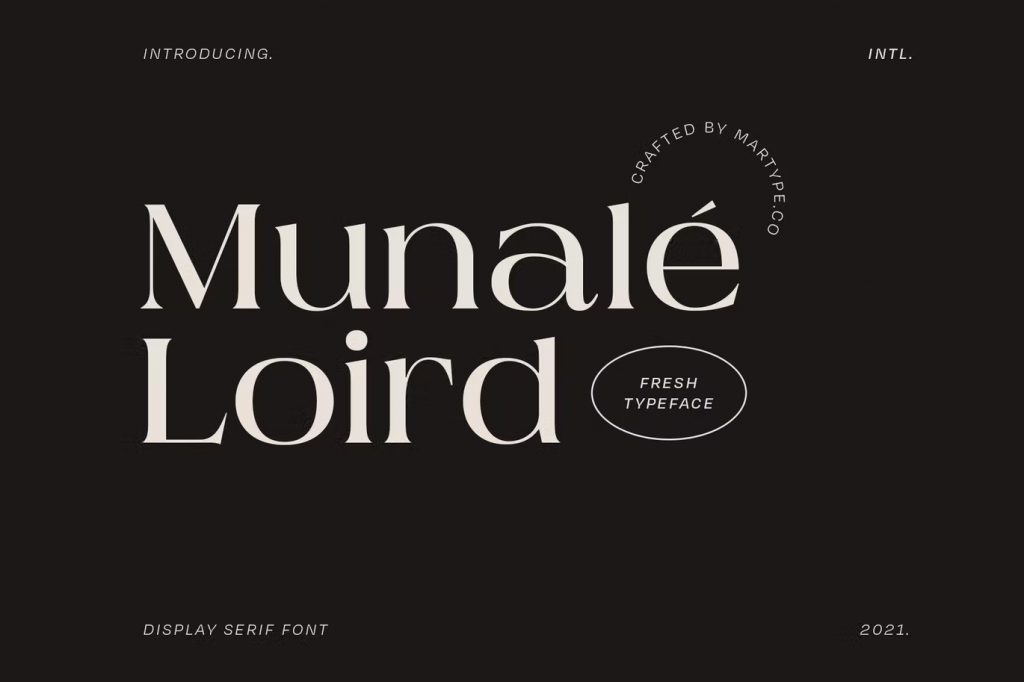 It's a serif display, a brand new font with minimalist style and chic feel. Perfect for branding designs, logotypes, wedding invitations, headlines, posters, business Cards and etc.
Funtastic Youth Typeface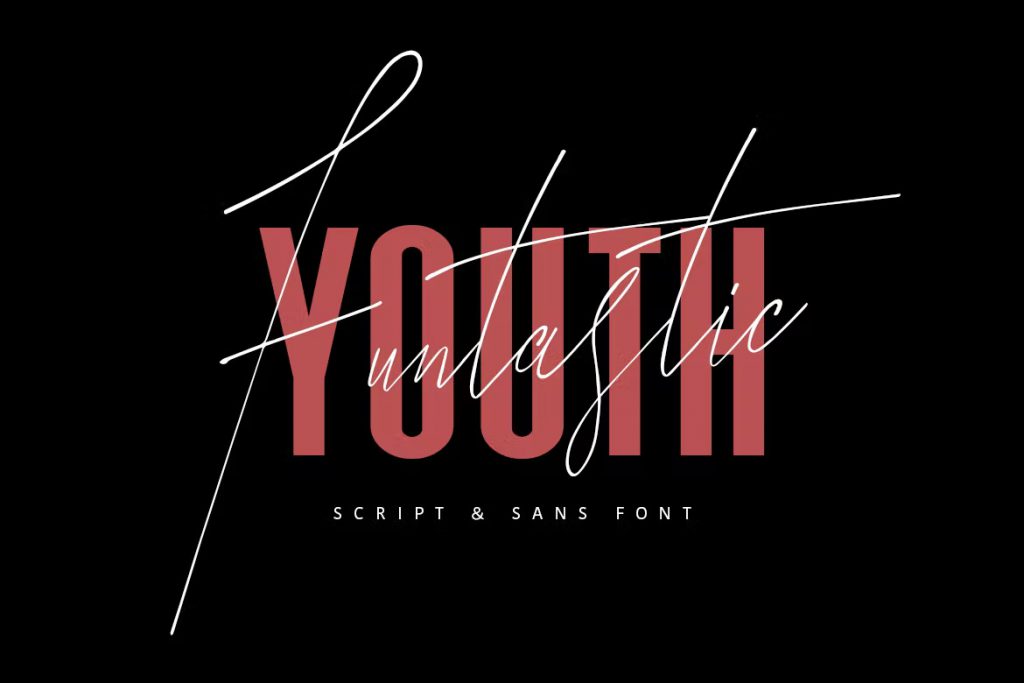 Give your designs an authentic handcrafted feel. This font suits well for signatures, stationery, logos, typography quotes, magazines or book covers, website headers, clothing, branding, packaging designs and etc.
Goppey Signature Fonts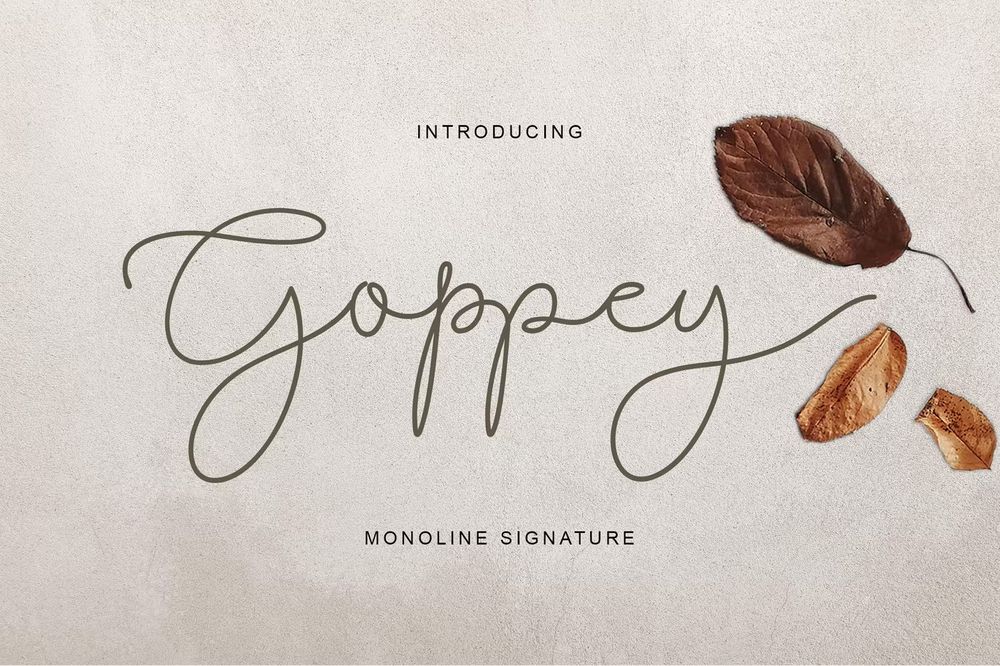 This font is inspired by the signature that makes writing cool and unique. The limp and natural monoline script style is perfect for a young, bold and cool design.
Halva Font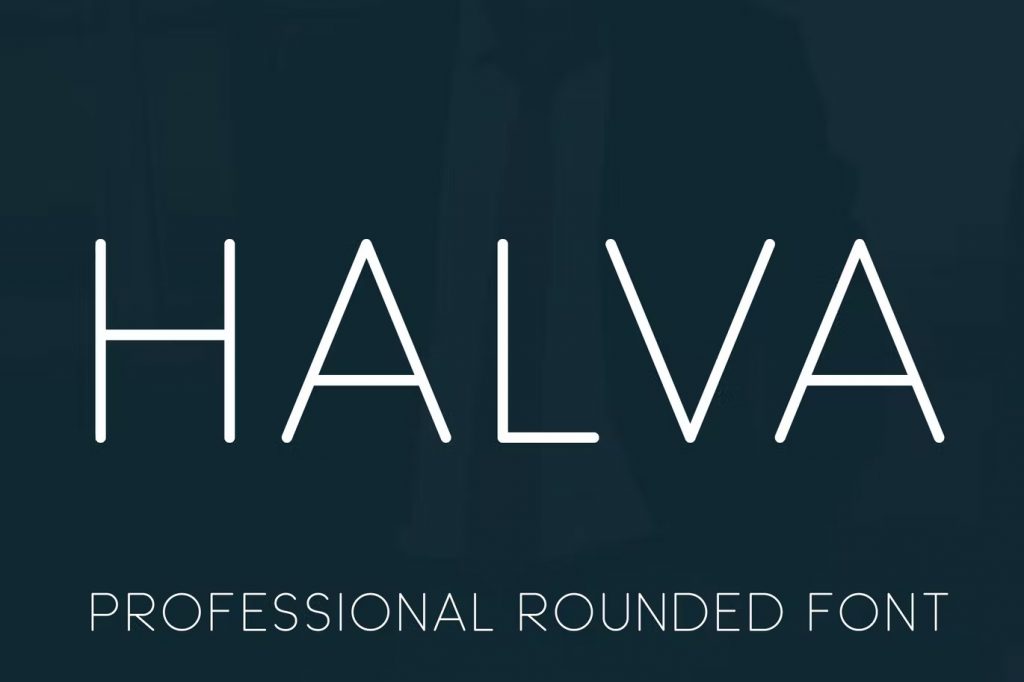 It is professional rounded font. Perfect for business purpose like business card designs, magazines, advertisement, fashion, web, book covers, posters and etc.
Count Billion Signature Font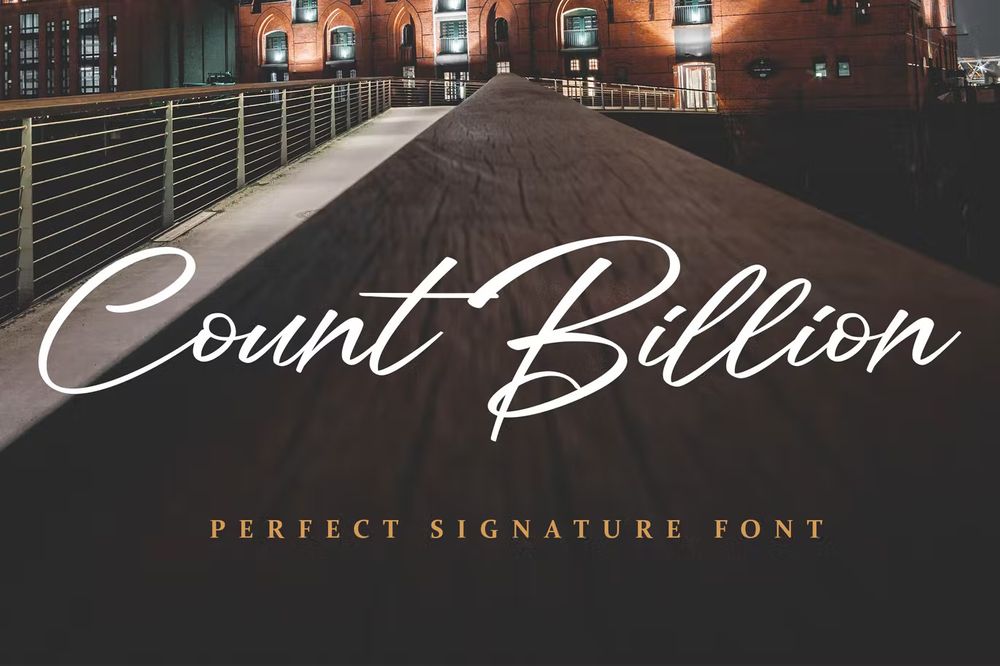 This font can be perfect choice for your business. Great for watermarks, logos, business cards, photography, signatures and etc.
Madchen Font
Free for personal use only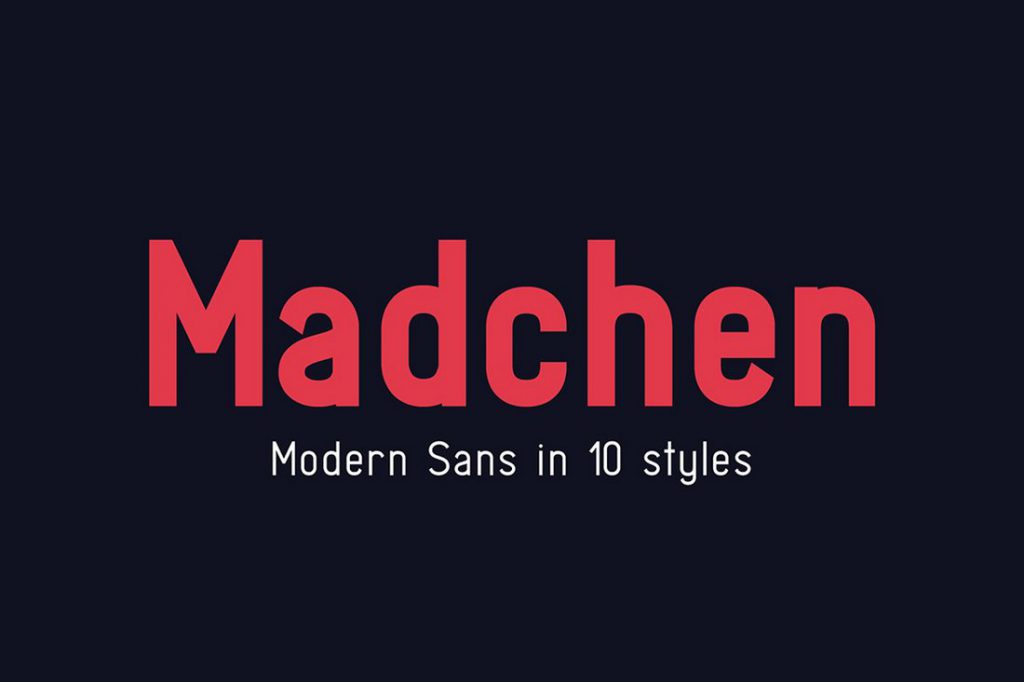 It is a modern sans serif font family in 10 styles with little condensed and geometric feel. Great for screen, editorial, publishing, logos, advertising, branding and corporate identities.
Solomon Serif Font Family
It is a stylish minimalist rounded serif font with classy unique design. Great for headlines, logotypes, signages, advertising, magazines, logos, invitations, business cards and etc.
Leyton Font
Free for personal use only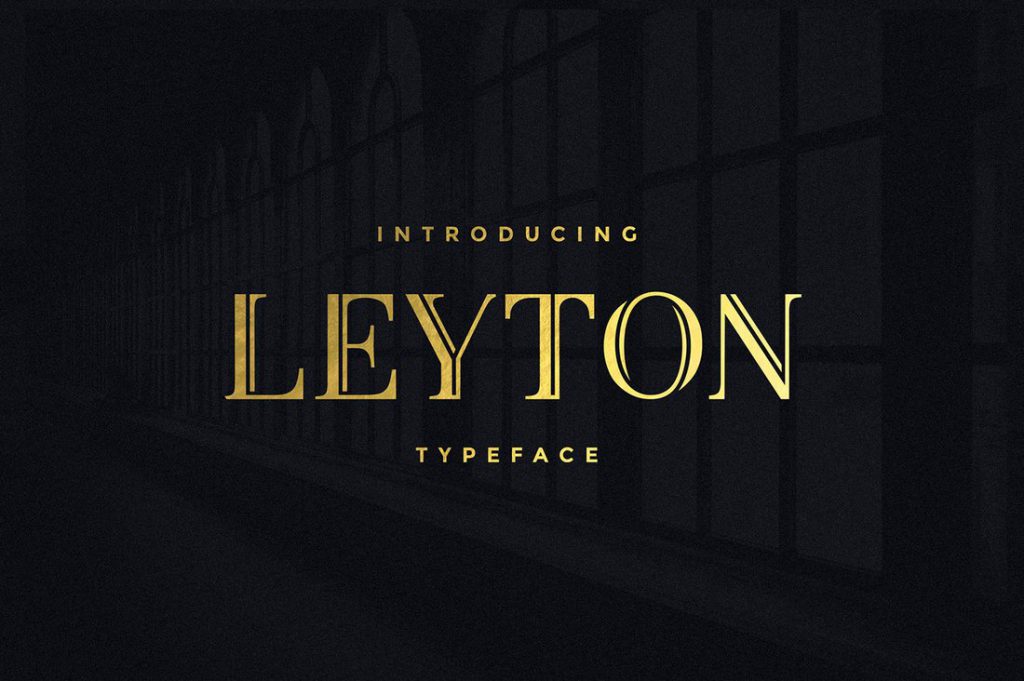 A modern take on a serif typeface, it creates a striking but subtle, highly unique look. Perfect for elegant titles, headlines and even custom logotype designs.
Jilliankrots Signature Font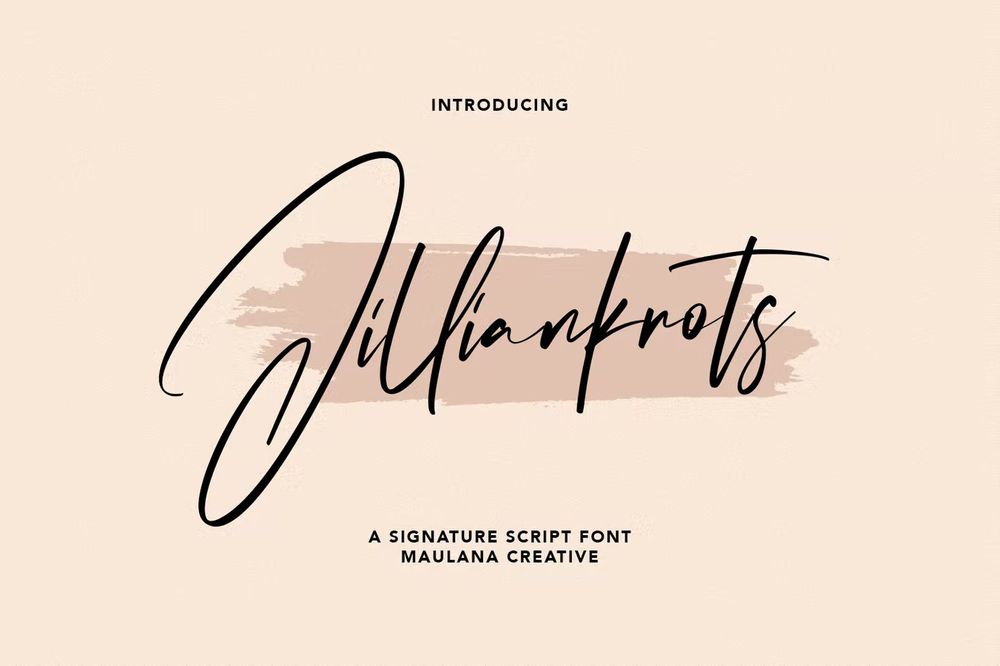 It is a signature script font, with fancy slanted and fun characters. Perfect choice for branding and digital designs.
Negaroa Font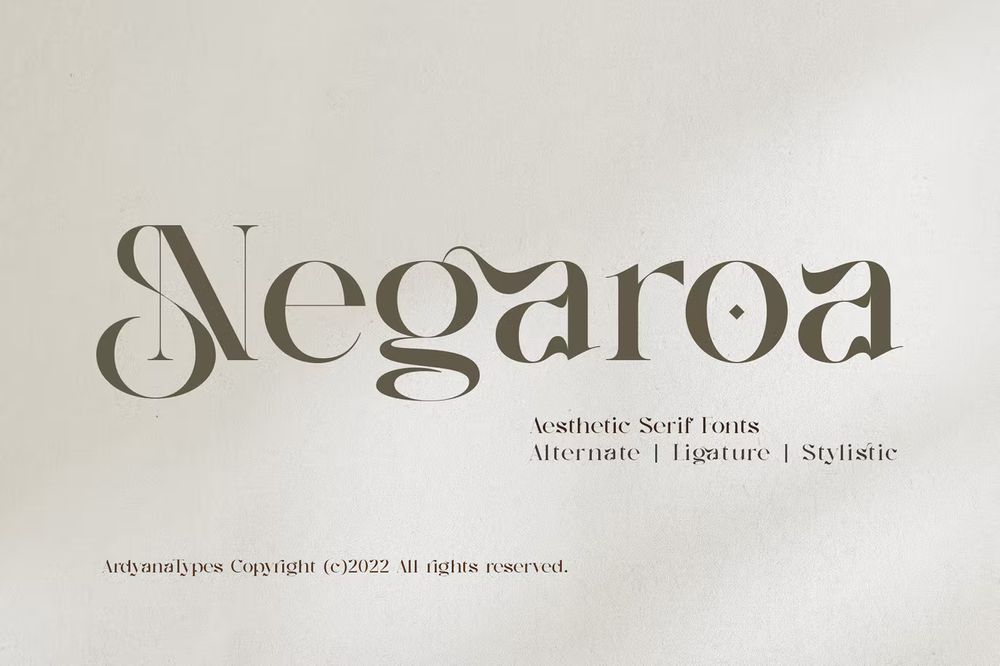 An aesthetic style, and the serif-type tagline is modern and elegant. Ideal for branding projects and various design purposes such as business cards, name tags, uniforms as a brand enhancement.
Mosk Typeface
Free for personal and commercial use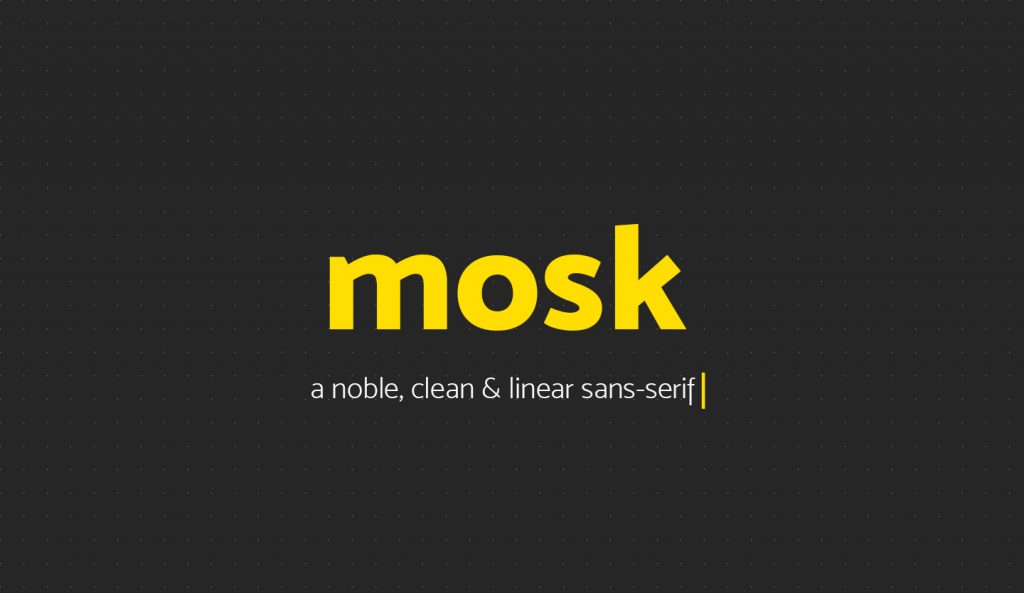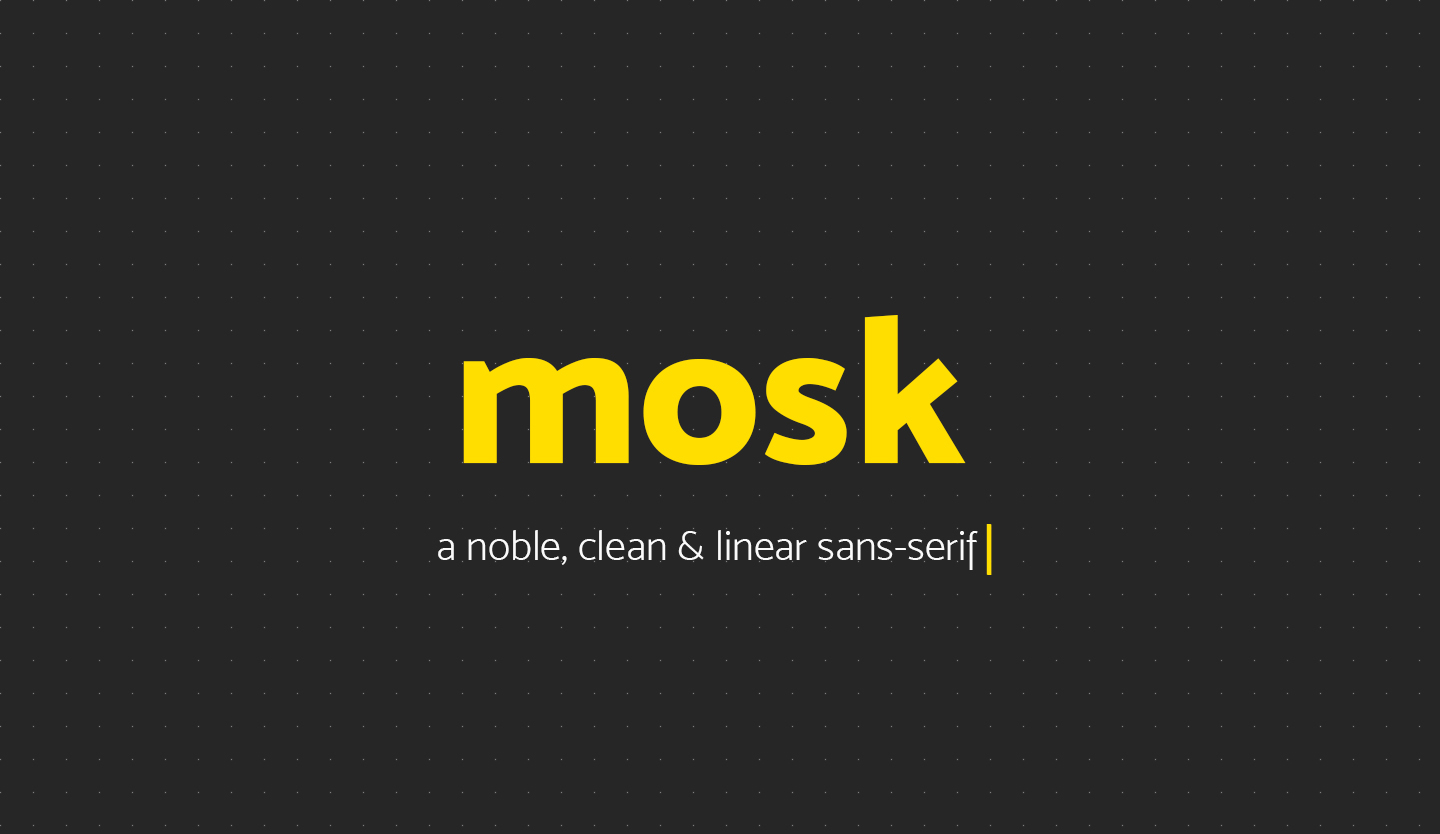 It is a noble, clean & linear sans serif that will give your design the modern, sharp and stylish touch. This font family is perfect for headlines, logotype, and more of your creative works.
Vistol Sans Serif Font Family
Free for personal and commercial use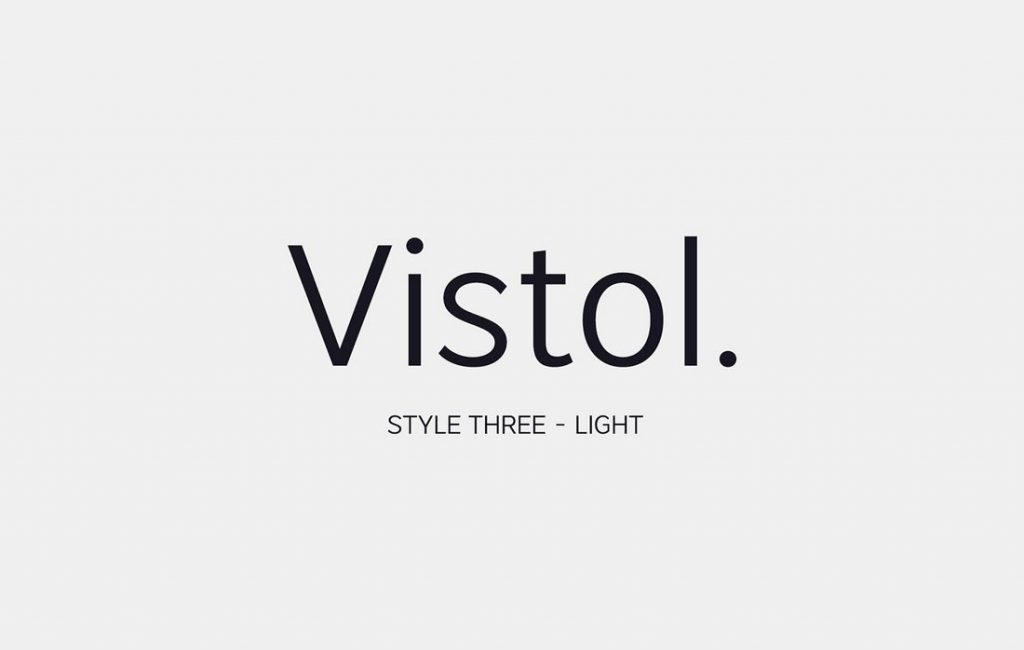 It is a neo-grotesque sans-serif font. Well suitable for printing, packaging, articles, resumes, website designs, titles, editorials, publishing, logos, branding and etc.
Kouva Glorin Font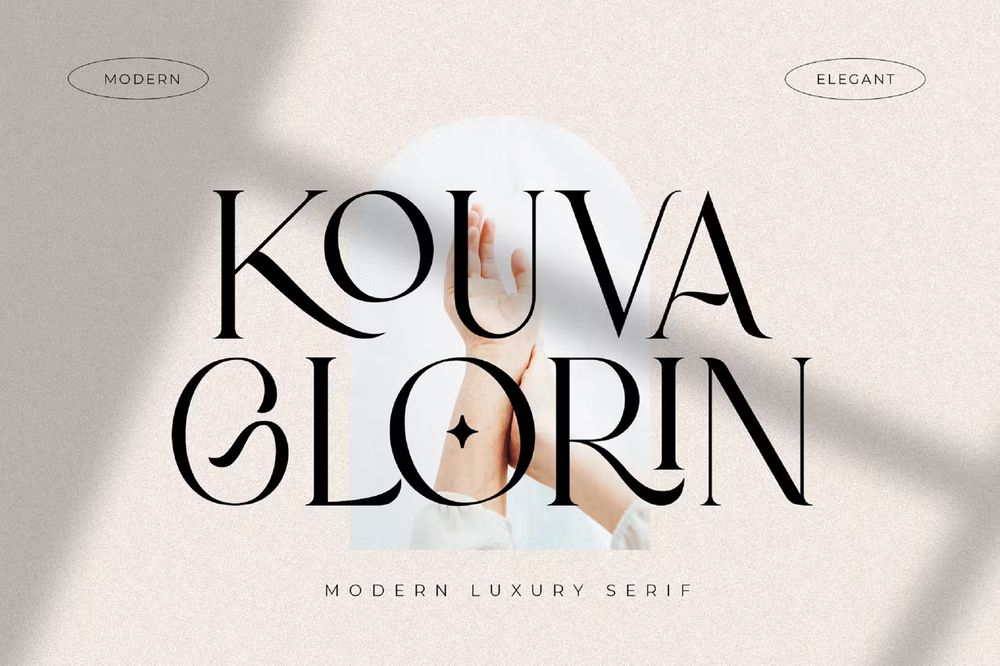 It is a modern luxury serif. This font particularly crafted for those who need a beautiful and refreshing look to their designs. Perfect for any of your design projects such as logo designs, branding designs, posters, fashion magazines, business cards and etc.
Austen Serif Fonts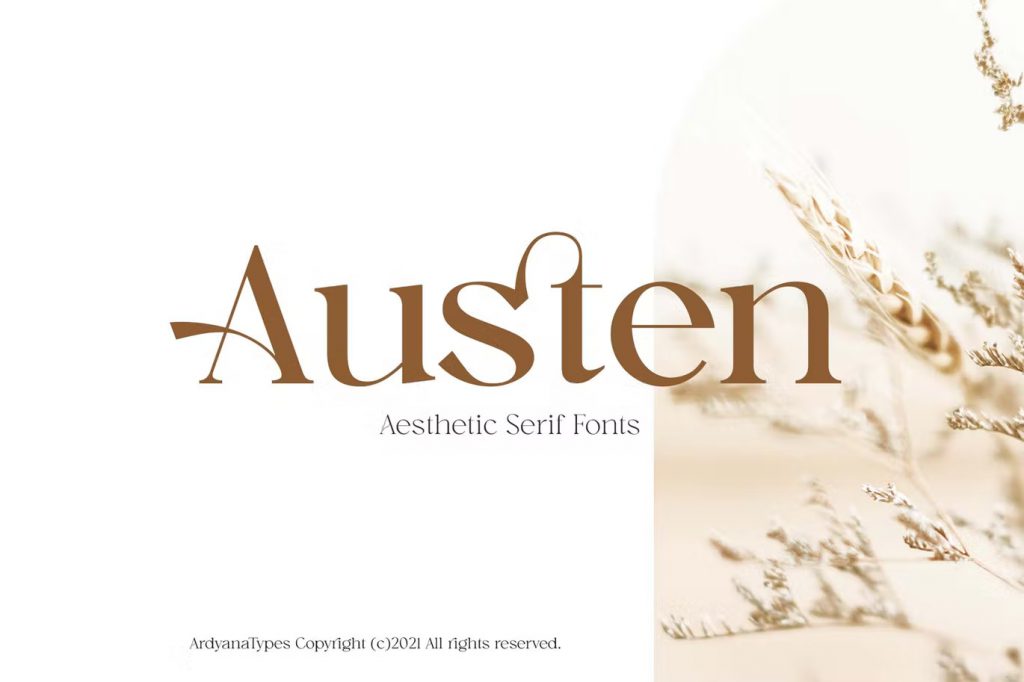 An aesthetic style with a modern and elegant serif-type tagline appearance. Suitable for branding projects and various design purposes such as business cards, name tags and etc.
Peach Daisy Typeface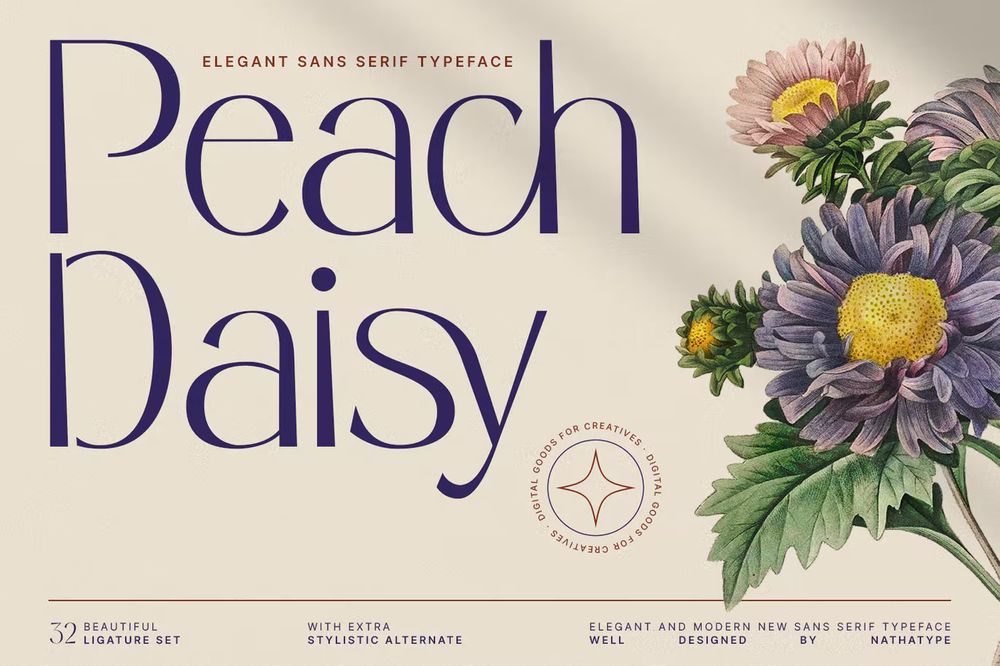 It is a new modern sans serif font was carefully crafted and inspired by luxury fashion in the world. It creates a luxurious, rich, exclusive and elegant look in design. such as greeting cards, branding materials, business cards, quotes and etc.
Holland Gateway Script Font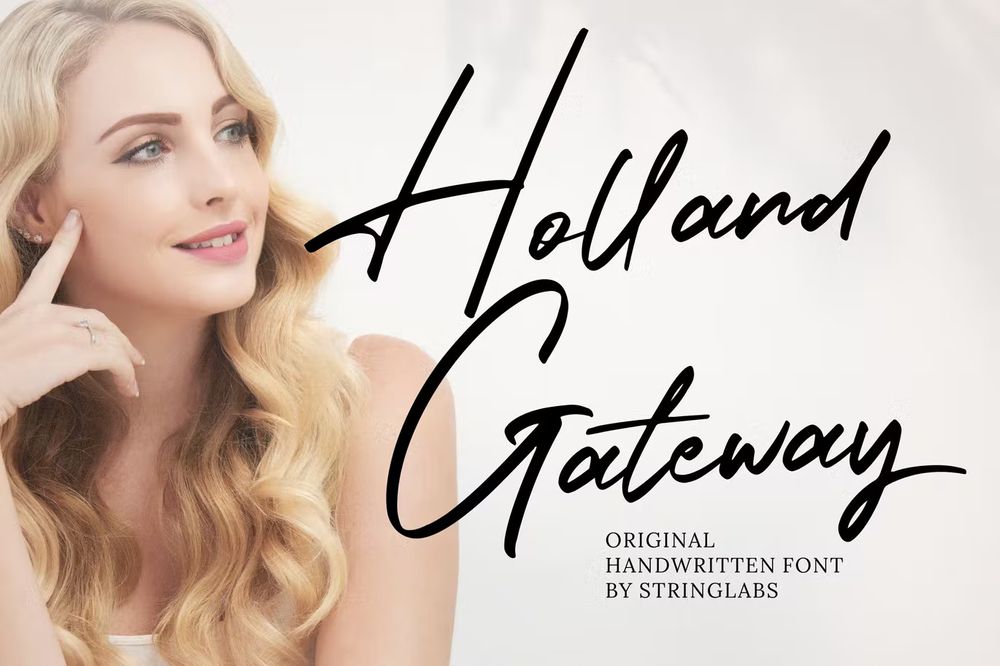 It is a modern script font with handwritten style. This font is perfect for fashion brands, wedding invitations, business cards, logo brands and etc.
Riviera Typeface
Free for personal and commercial use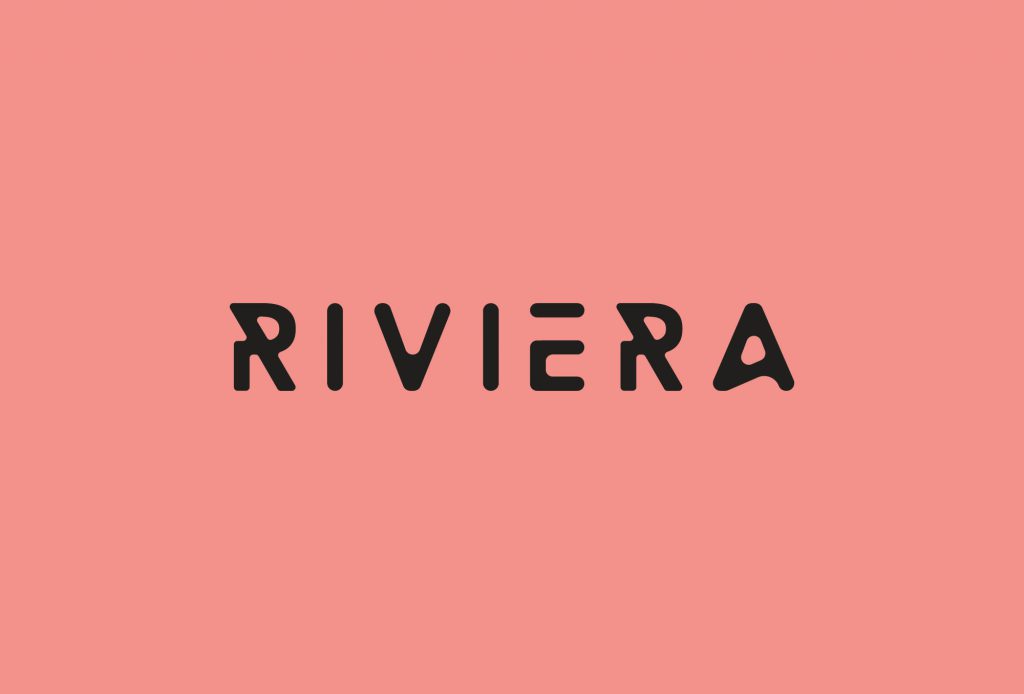 It is a display uppercase typeface made of letters and glyphs and can be wield in you design projects such as posters, branding, typography and packaging.
Thinoo – Modern Font
Free for personal and commercial use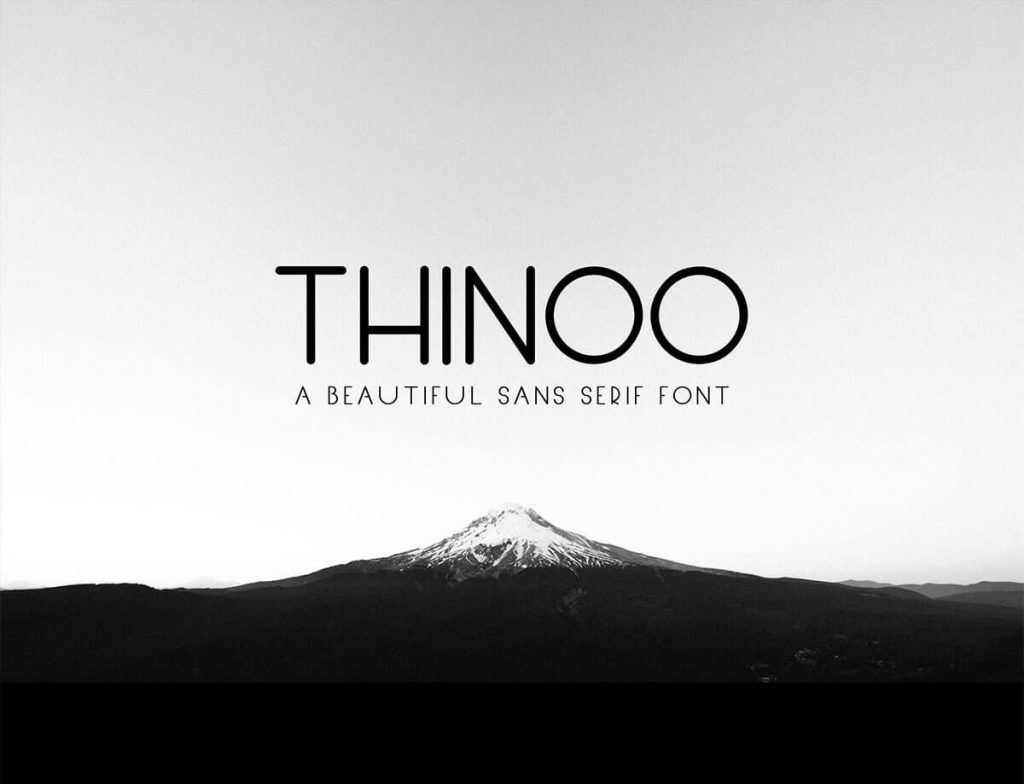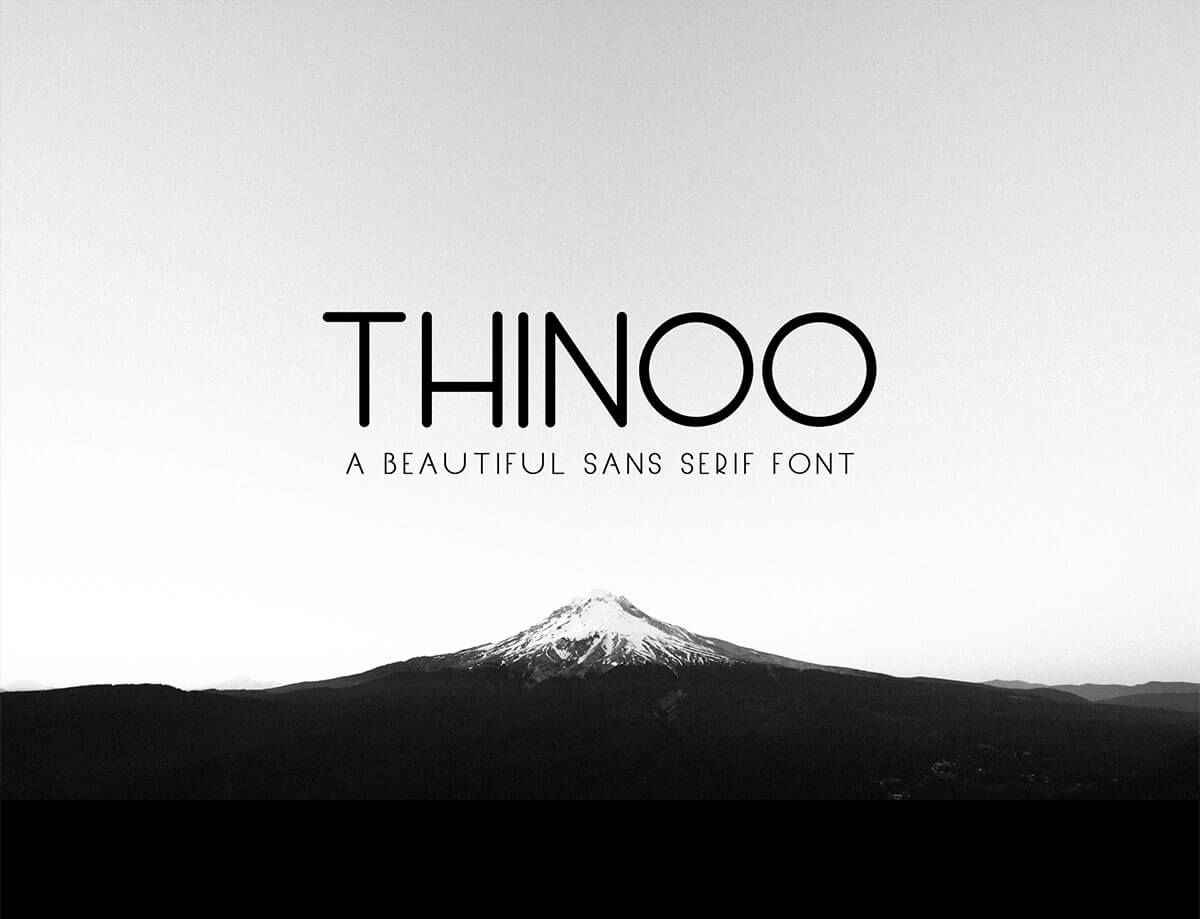 It is a new clean and modern free sans serif font family with thin and bold styles. Great for resumes, logos, websites, branding materials, t-shirts, print, business cards, posters and etc.
Wendys / Modern Sans Serif Font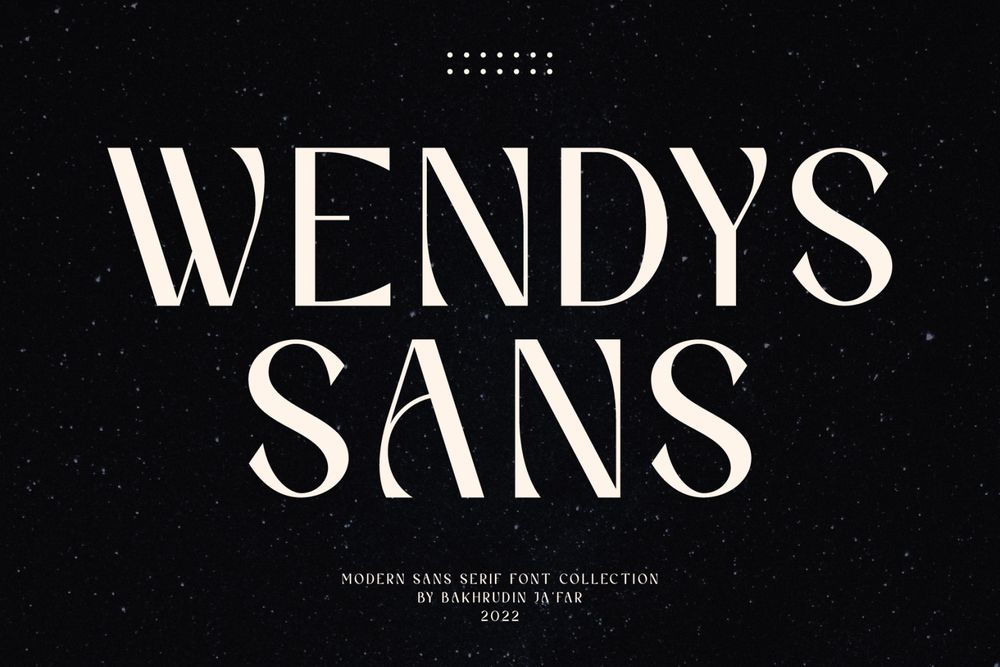 A modern and stylish style that has unique stroke characters, which is very easy to combine with other fonts, this will be very useful for designers making logos and layouts designs.
Lozange / Font Family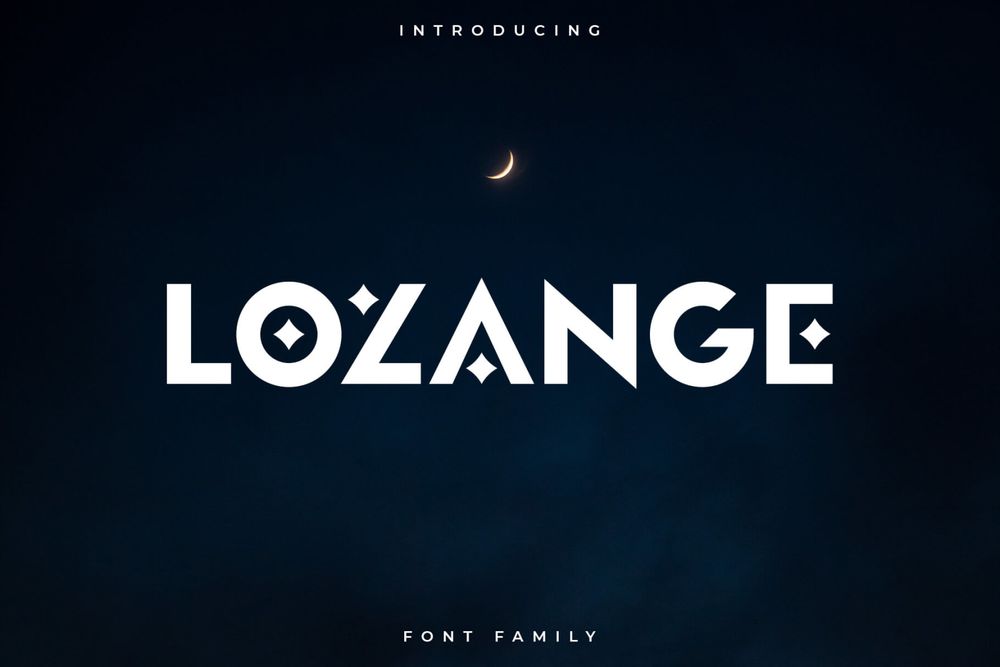 It is a bold minimalist elegant sans serif font. Perfect for branding projects, logo designs, clothing branding, product packaging, magazine headers, business cards and etc.
Image credit: freepik.com