Animated videos are a great way to get your message across. They're an excellent choice for marketing, training, education, or any other situation where you need to convey information. But what is the best type of video? Animated explainer videos offer several unique benefits and can help improve your business's bottom line. Let's discover how impactful they are.

1. Simplifies Complex Concepts
Concepts are essential because they help us understand the world around us. They allow us to group similar things and make distinctions between them. This makes it easier for us to communicate with others and to think about complex problems in a simplified way.
One of the best things about animated explainer videos is that they can take complex concepts and simplify them for the viewer. This is done through metaphors, analogies, and other visual aids that help break down complex ideas into more manageable chunks.
It is hard to explain why your product or service is the best if your consumers don't know what it does. We can show people what it does and how to use it with a video. Then they will understand the value that your product or service brings.
2. Videos Are Surprisingly Affordable
Animated explainer videos are cost-effective to market your business, and many London companies understand this. They're engaging, informative, and can communicate a lot of information in a short amount of time. And since they're so affordable, they're a great way to reach a large audience.
You might think that animated explainer videos would be pretty expensive to produce, given how effective they are. But the truth is, they're surprisingly affordable – especially when you compare them to other marketing methods such as television advertising.
You can get a high-quality, professionally produced animated explainer video for a few thousand dollars. And when you consider the potential return on investment, it's well worth the price.
Thus, find reliable 3D animation production companies that you can approach for your video needs. These companies can create engaging and informative animated explainer videos that will help you to reach your target audience. The best 3d animation company in London understands what it means to customize content. Such a firm can create videos that meet your expectations. And with quality production services, you're assured of an excellent video that will grab the attention of your viewers. You don't have to break your bank to have a good video, as there are plenty of affordable options for you.
3. Make Your Idea Memorable
It means you're more likely to stick in the viewer's mind long after they've finished watching your video. And that means they're more likely to remember your brand and what you have to offer.
Animated explainer videos are outstanding because they use creative visuals and catchy music to drive home your message.
Goodbye to the days of boring, uninteresting ads. Animated explainer videos tell a story that no other type of video can. When you use an animated explainer video, people will be more engaged because they are visual learners who appreciate the creative visuals. A recent study showed that people are 64% more likely to buy a product after watching a video about it.
4. Animated Explainer Videos Are Flexible
Animated explainer videos are versatile because they can be used in various ways. They can help with websites, social media, and email marketing campaigns. They can also be used as part of a larger marketing strategy or standalone marketing tool.
Animated explainer videos can promote a new product, explain how to use an existing product, or even tell people about your brand. No matter what you want to communicate, there's a good chance that an animated explainer video can help you do it.
Videos are much more shareable than text articles. Videos are 12 times more likely to be shared than links and text posts combined. This is great for your business because the more people who see your video, the more likely they will visit your website and become customers.
5. You Stand Out
Using videos on your website can help make your site more unique, generating organic website traffic. Because people are more likely to share videos than text articles, your website will get exposure to a larger audience. And the more people who see your website, the more likely they will become customers.
According to Comscore, people who watch videos on a website are three times more likely to stay on that site for at least one minute than those who don't watch a video. This is valuable because the longer someone stays on your site, the more likely they will convert into a paying customer.
Animated explainer videos are also an excellent way to show your brand's personality. Using creative visuals and an engaging story, you can create a video that will leave a lasting impression on your viewers.
6. They're Also Effective at Generating Leads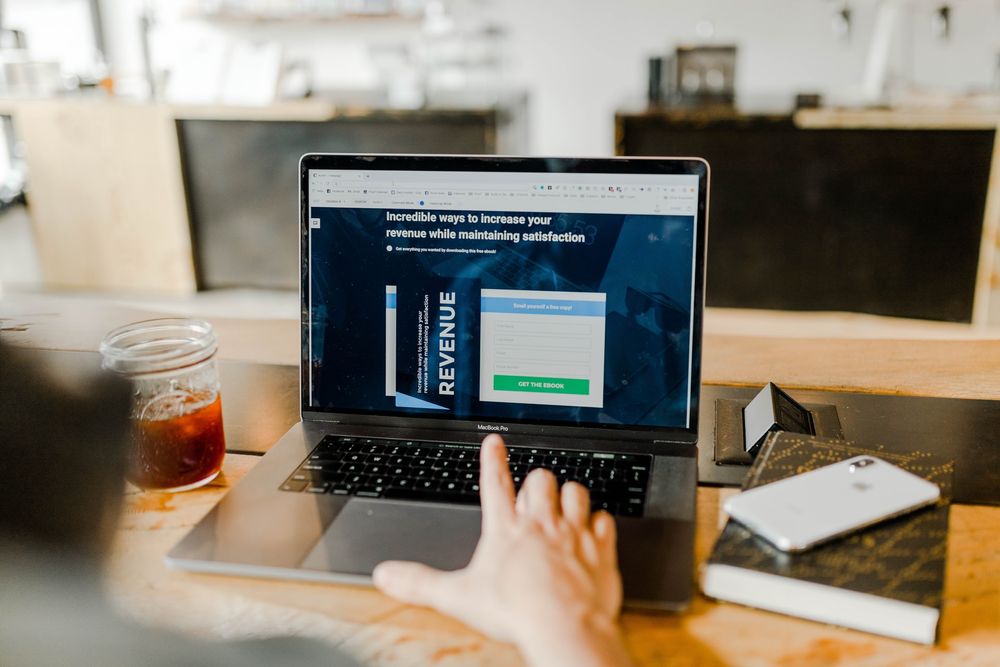 Thinking of your continued growth of customer base is crucial. Lead generation is the process of generating sales leads for a business. When done correctly, lead generation can be an extremely effective way to increase sales and grow your business.
Several different techniques can generate leads, and the most effective approach depends on your business and its target market. However, some general tips can help you generate more leads.
One effective lead generation technique is to use video. Video is a potent marketing tool and can be used in several different ways to generate leads. For example, you can use video testimonials from happy customers or create a demonstration of your product or service in action.
In addition to boosting your SEO and helping you promote your products, animated explainer videos can also be effective at generating leads.
They're often used as "teasers" that introduce viewers to your brand and get them interested in it. If you include a call-to-action at the end of your video, you can encourage viewers to sign up for your email list or visit your website.
Search engine optimization is about getting your website to rank higher in search results. And one of the best ways to do that is to create engaging, informative videos that people will want to watch and share.
Since animated explainer videos are often shared across social media and other websites, they can help give your SEO a nice boost.
There are several benefits to using animated explainer videos for your business. If you're not using video as part of your marketing strategy, you're missing out on a powerful tool that can help you boost sales and grow your business.
Published by
decolore
Thanks for being a part of this beautiful blog. Hours spent to create this web space to our visitors as much useful as we can. We're living with a pace of life and build beneficial collections related to graphic and web design. Here we come up with premium and free collections like mockups, backgrounds, fonts, wordpress themes, branding, inspiration, tutorials and informative articles for professional designers and beginners. Go ahead and let's be a partners! View all posts by decolore