Many of designers use geometric typography to give a unique and cutting edge look to their designs. The fonts and the typefaces are basic for any type of digital communication. Today we have a cool collection of more as 40 spectacular geometric fonts for your investigation. Here you will find free and inexpensive premium fonts for your design projects. Keep a good mood and enjoy!
You may also like:
Free Quarz 974 Light Font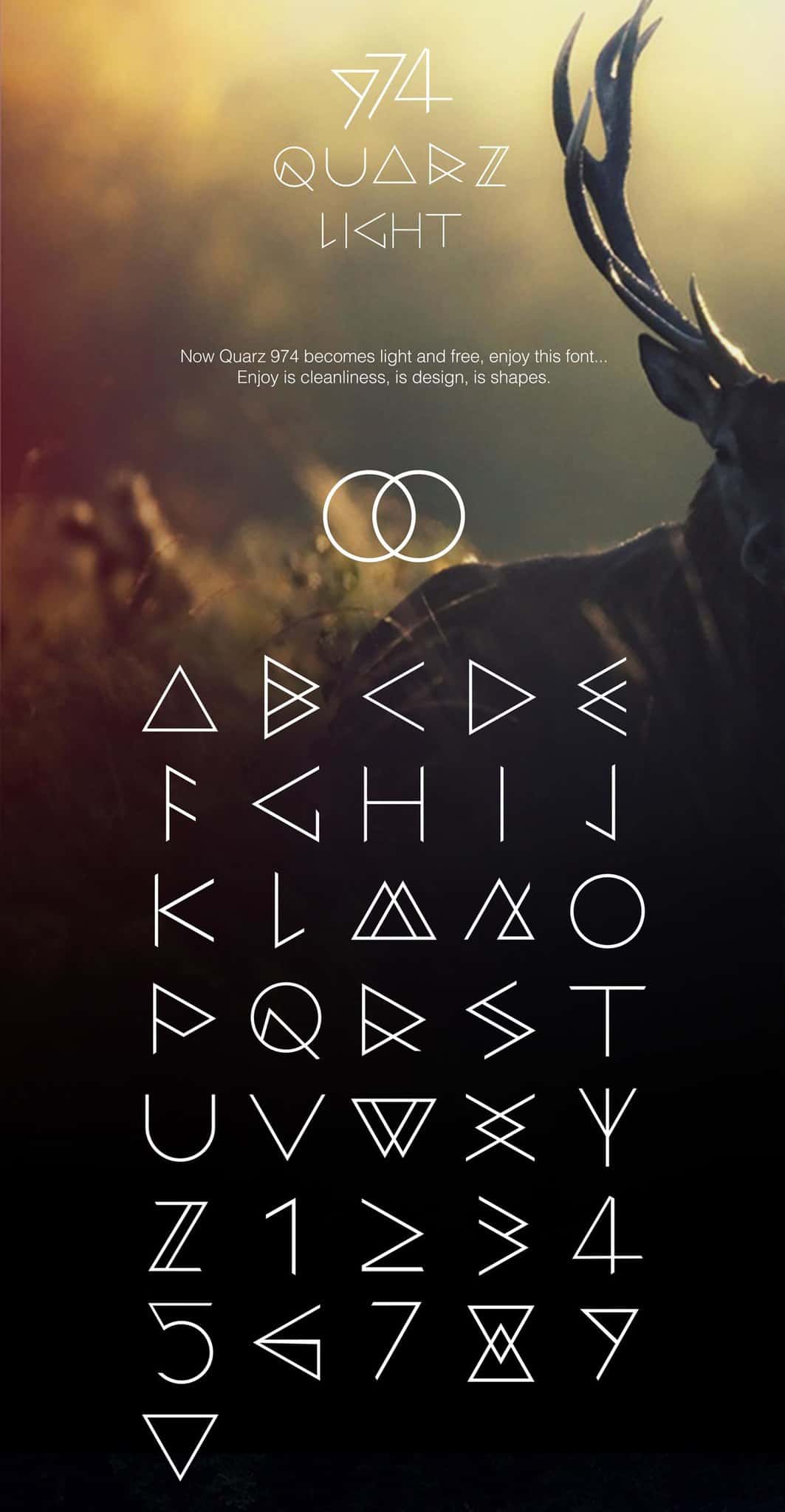 Quarz 974 Light font inspired by simple and geometric lines as triangle. It is very suitable for titles, logos, posters, that's why it is composed by only capital letters and numbers.
Free Kano Typeface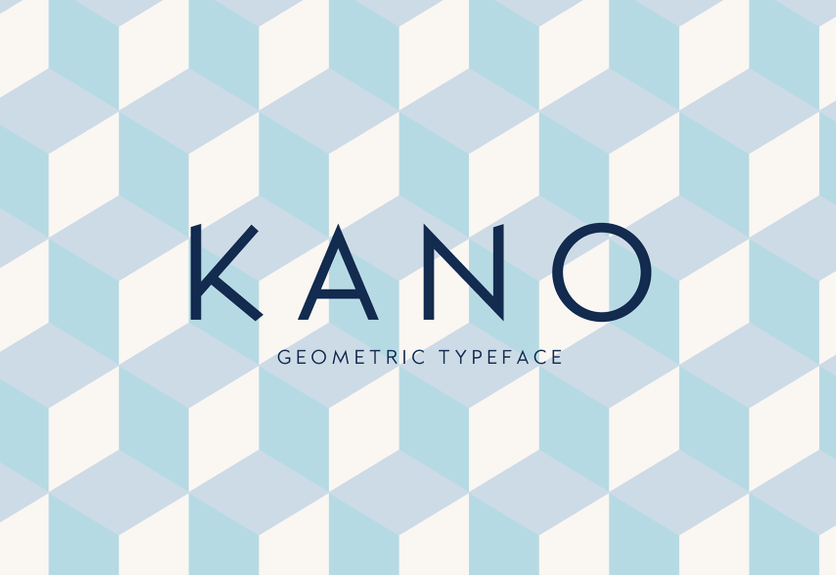 Kano typeface featured by a geometric structure and a sharp edge point. That makes it ideal for logos, posters, and other typographic works.
Free Alva Geometric Font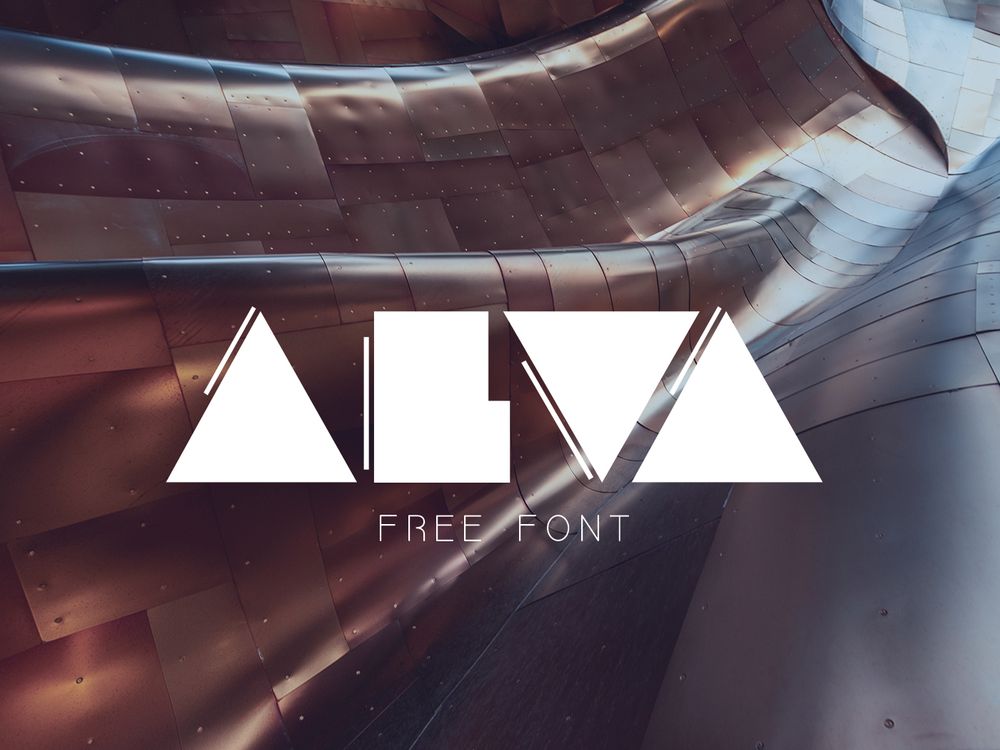 This is a fresh minimalist geometric font with 2 super cool styles. Alva typeface is avaiable in the formats OTF TTF and WEBFONT, you can mix it between uppercase and lowercase with ease.
Free Long Johnson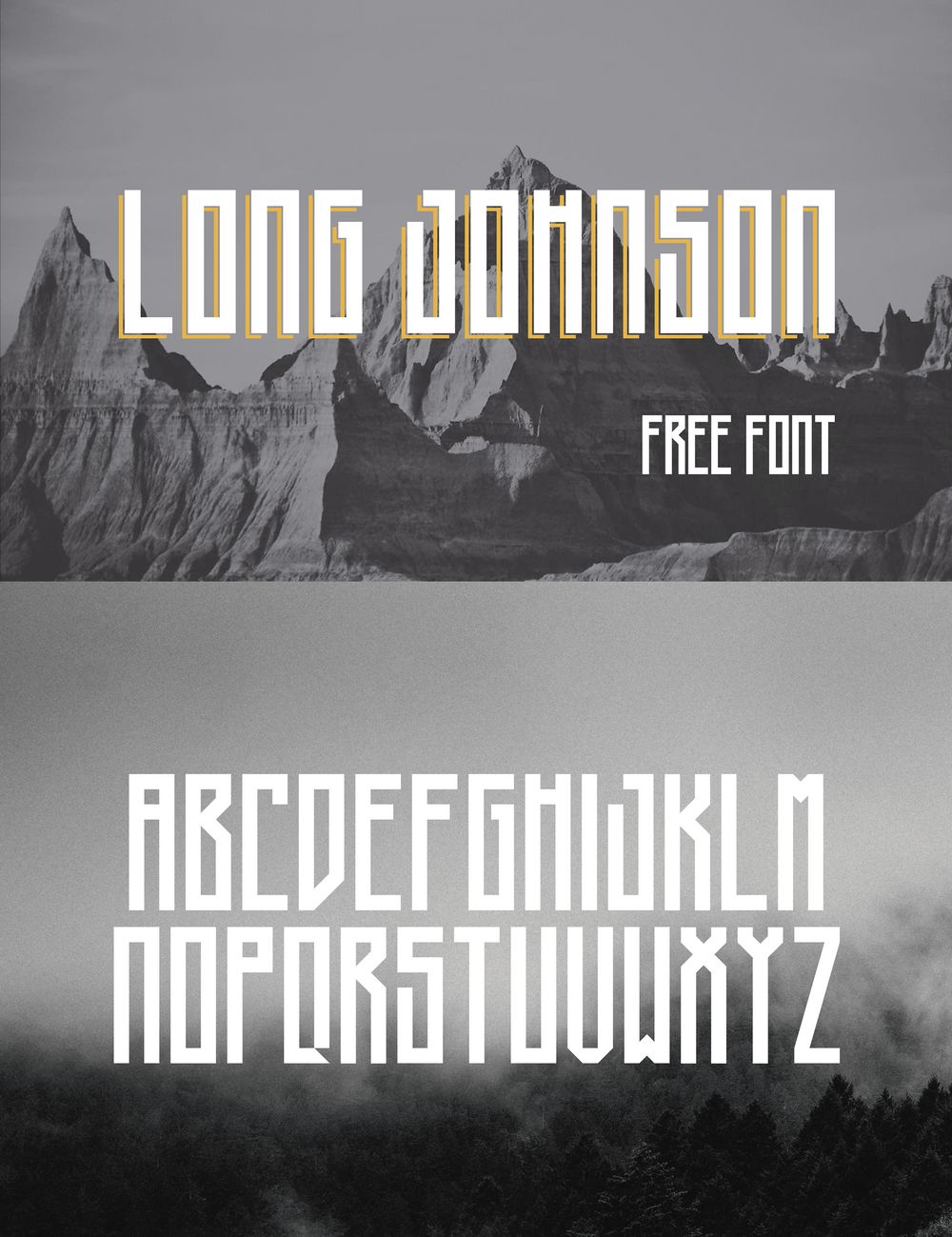 This font is All-Caps and works great for a variety of different uses including but not limited to: titles, displays, logo design, branding, quotes and labels.
Free Anders Font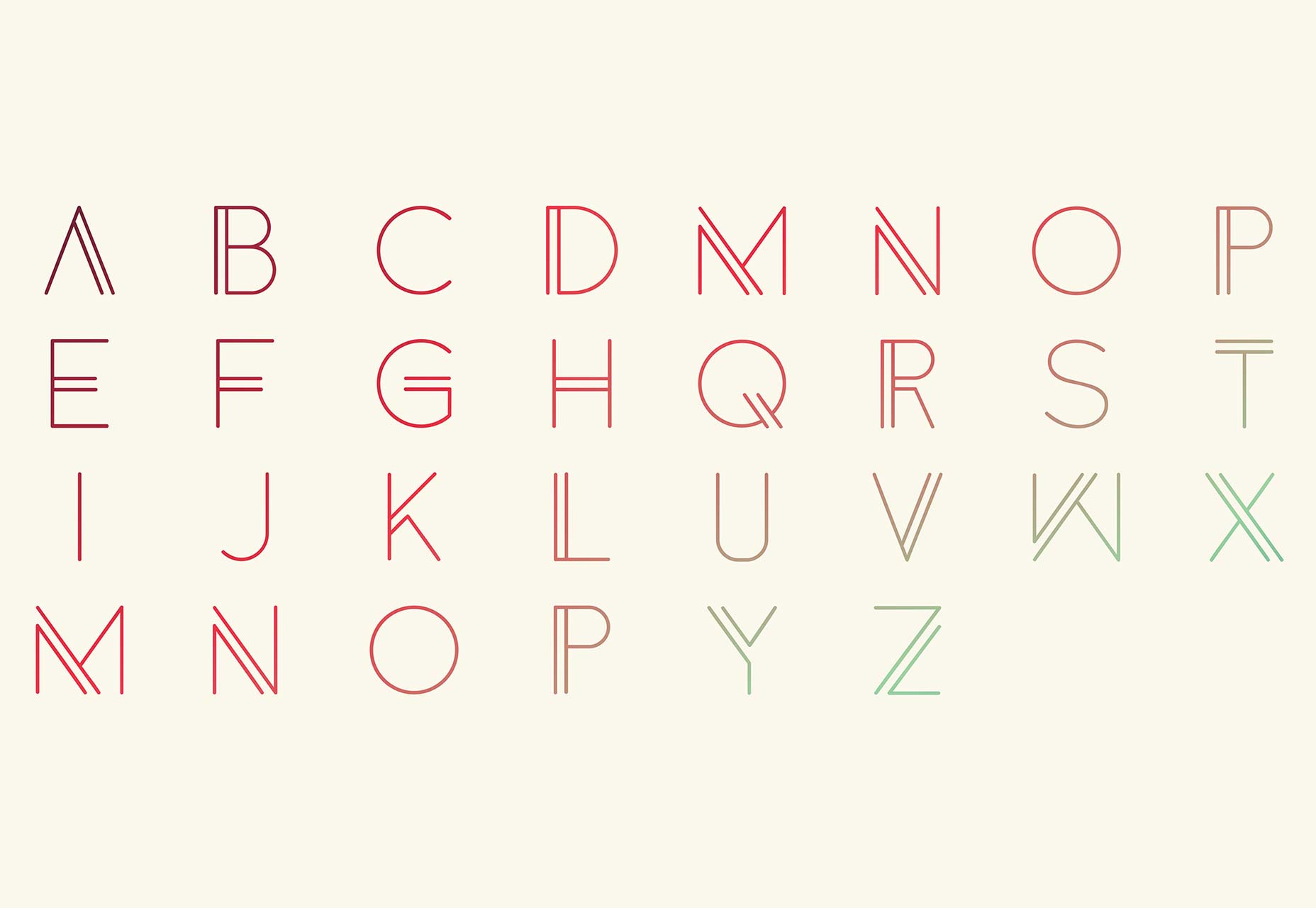 Anders is a minimalist geometric typeface perfect for headlines, magazine titles etc.
Free Modernia Geometric Font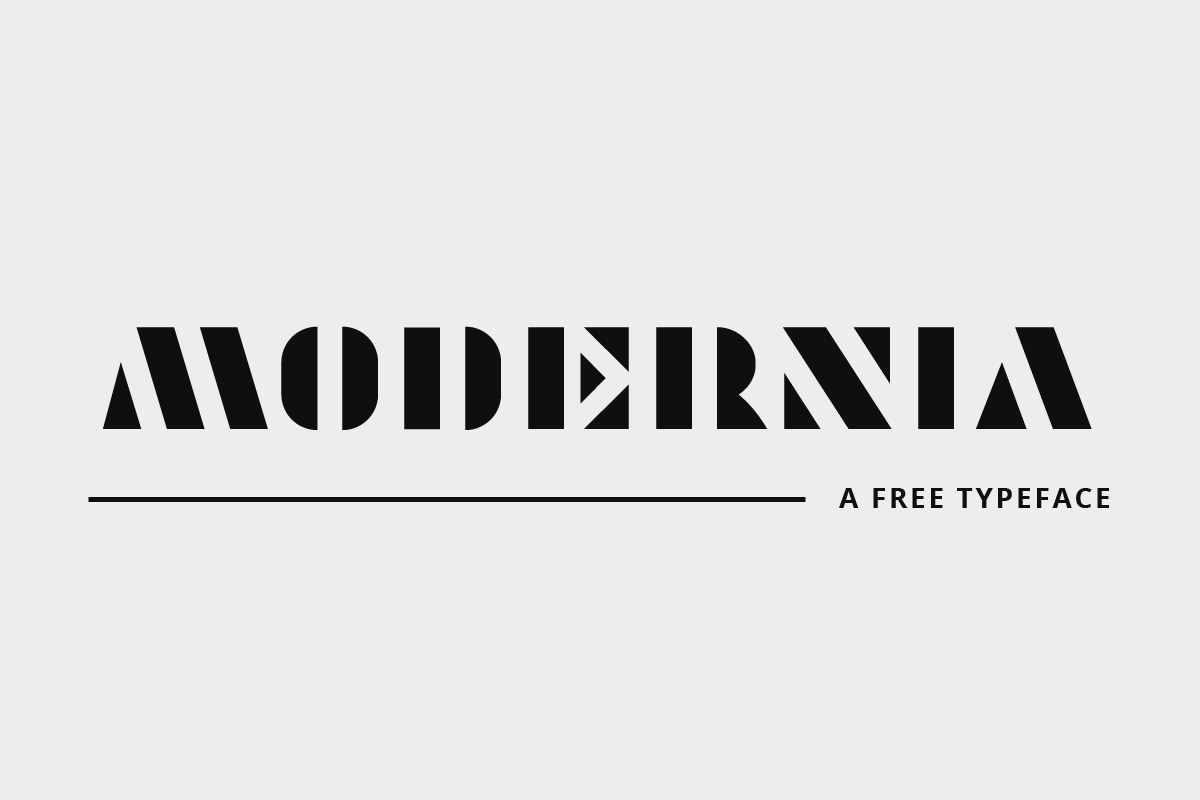 Free Modernia geometric font is a bold and strong unique geometric font. It contains uppercase, numbers and support multilingual.
Free Meedori Sans Font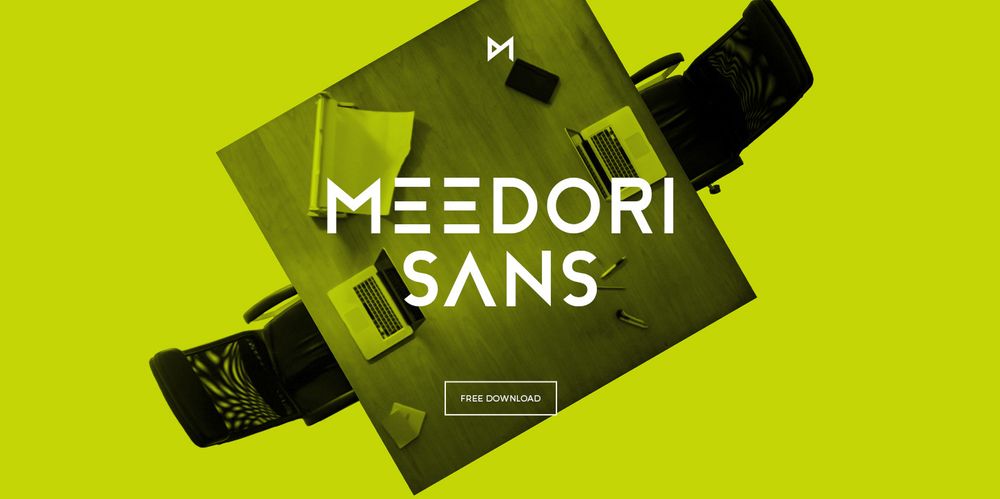 Meedori Sans is a geometric font because its construction is inspired by the elementary shapes of geometry – circles, squares and triangles. It was created with the idea of conveying simplicity, linearity and modernism.
Free Farray Font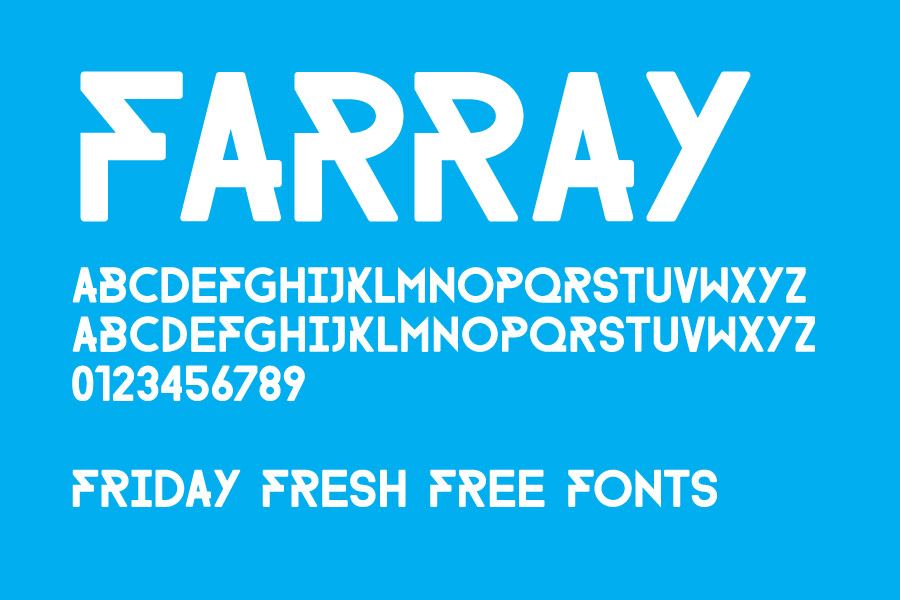 Farray is a free creative geometric font. It contains uppercase letters, numerals and symbols. Great for branding, posters, packaging and other display needs.
Free Nemoy Typeface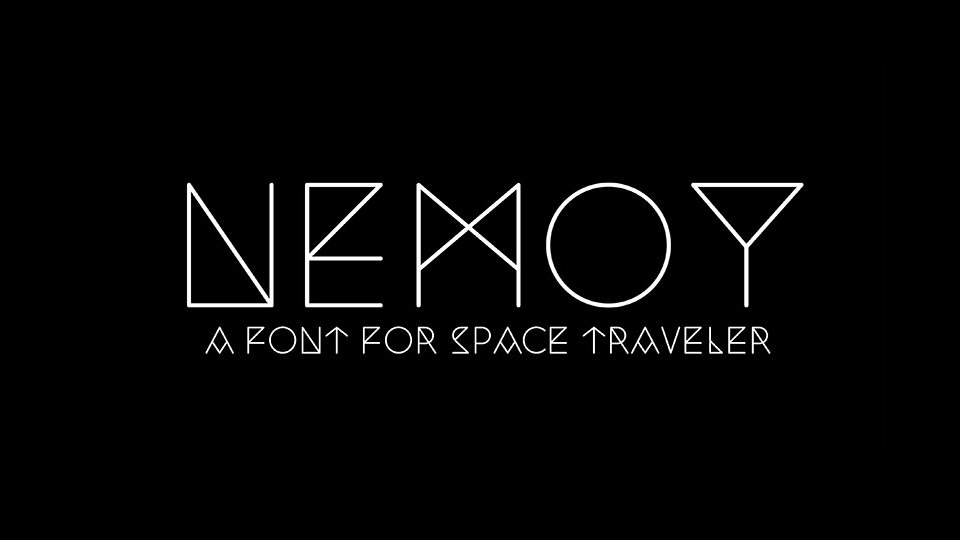 Nemoy is a free futuristic geometric font. It comes with three weights – light, medium and bold. ontains all caps letters, numerals and symbols. Best to create unique headlines, posters, logos and more.
Free Typde Geometric Font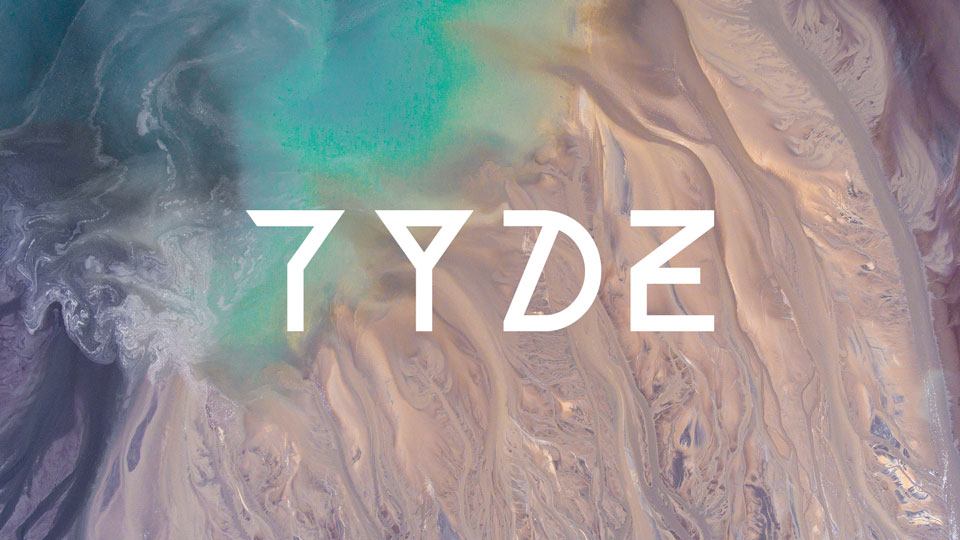 TYDE is an experimental font project. It contains all caps letters only. This typeface best to use for typographic projects, logos, posters and more.
Agnostic – Thin Line Geometric Font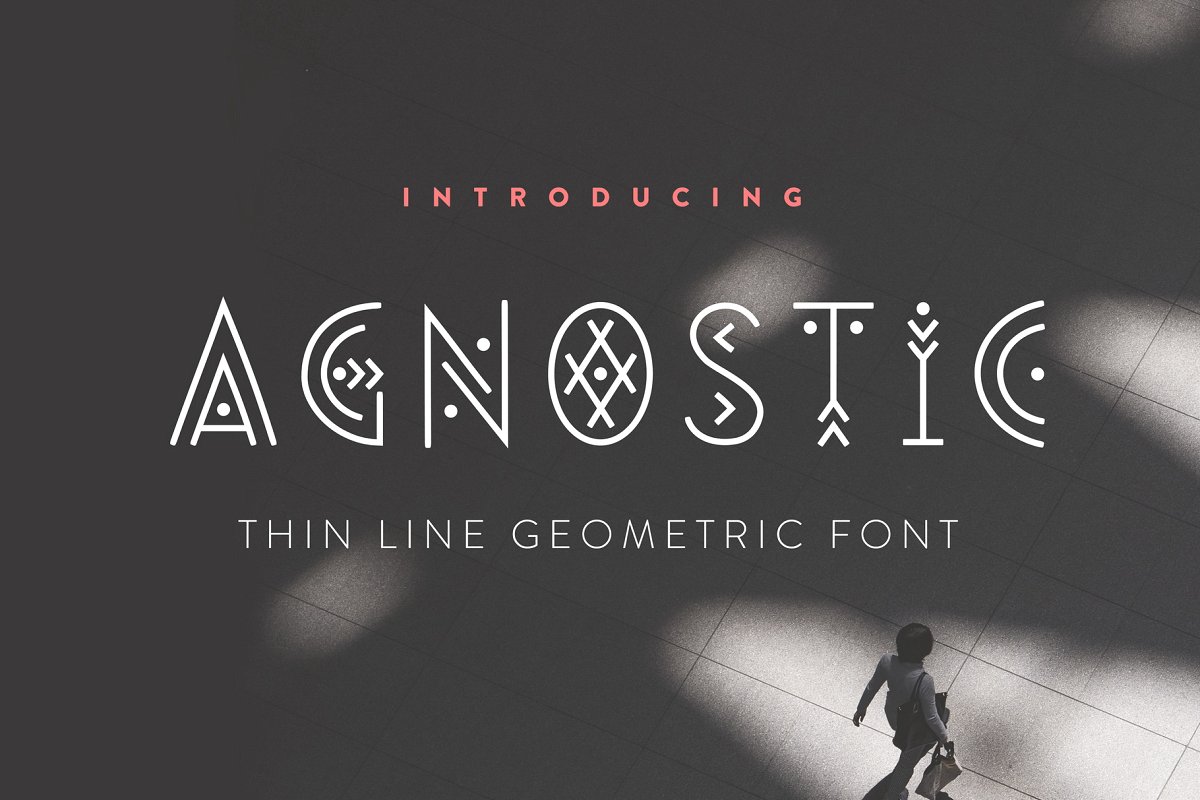 The typeface includes regular and symbol versions. Letters and symbols are perfectly combined with each other. The font is easy to use in various design programs or without any program.
Aztec Geometric Font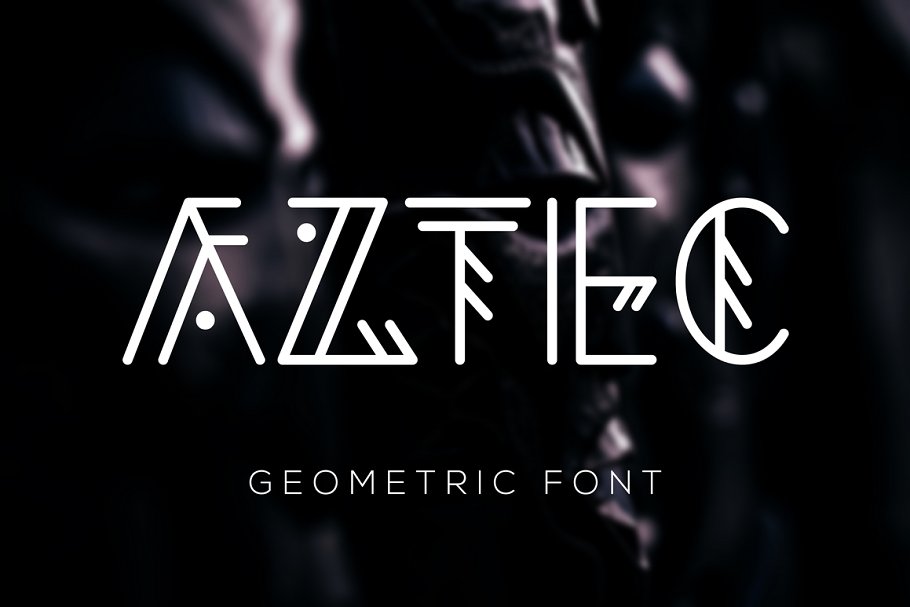 Introduce you new decorative Aztec geometric font! This font includes CAPS only, numbers and punctuations. It's perfect for branding, logos, headlines and hipster t-shirt prints.
Ageo; 16 Geometric Font Family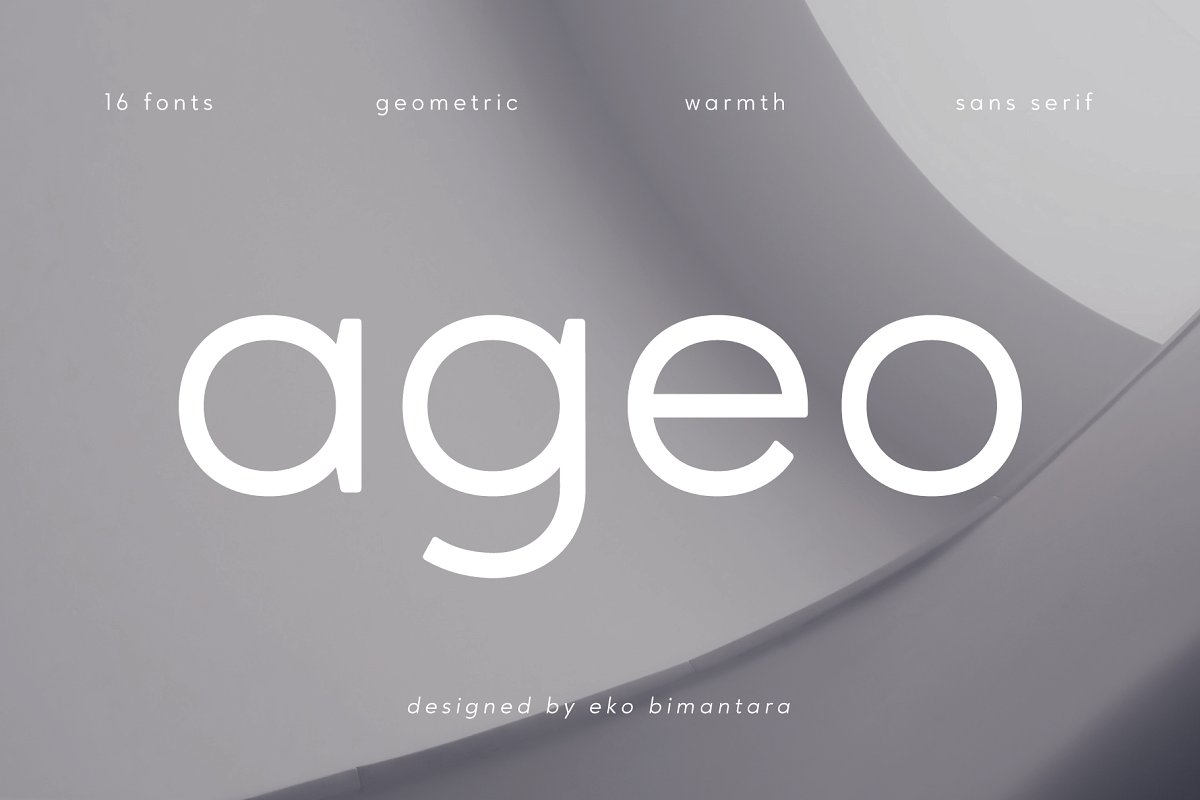 It's contain 8 weight from Thin to Heavy with each matching Italics. It's shown a clean, minimalist, elegant, warmth, quirky, yet still purposed to be versatile and easy to read. Fit for various design or creative project.
Srg Linear – Geometric Typeface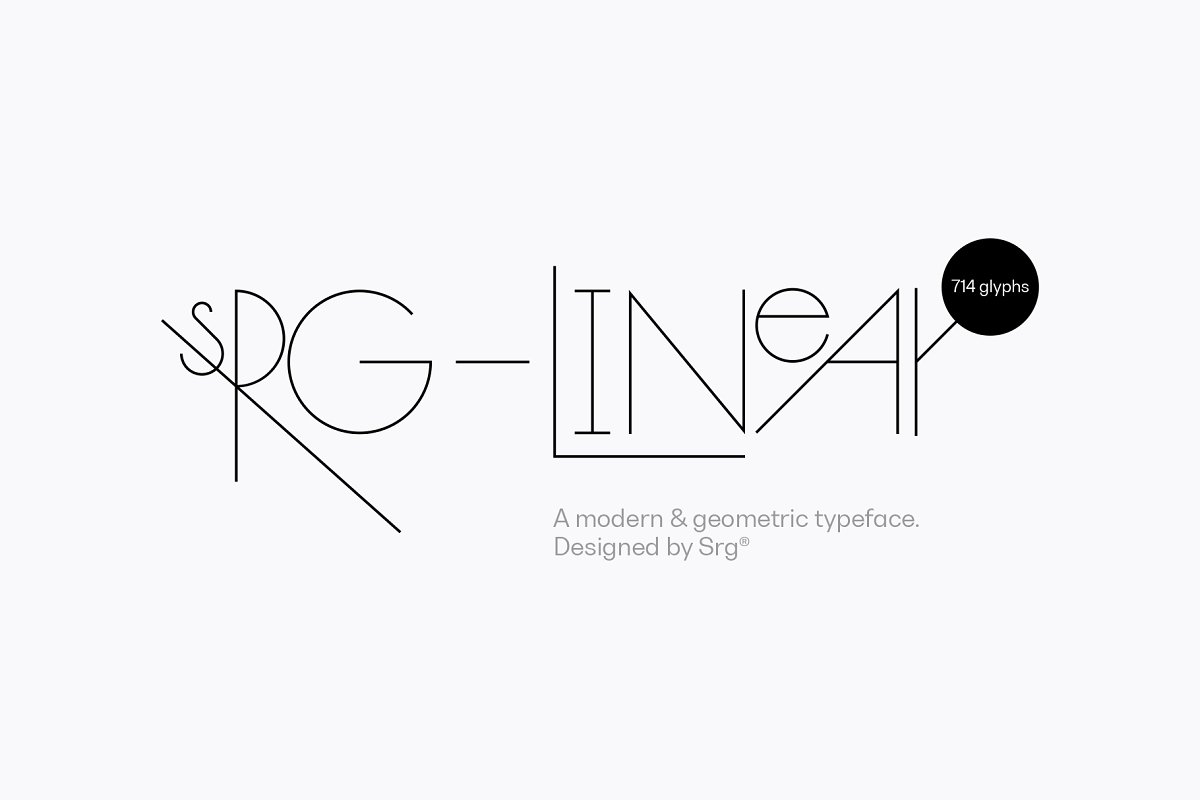 Srg® linear is a typeface inspired by geometry and nature, constructed from solid and sharp lines who coexist with circular elements in order to create and harmonious contrast and a characteristic stylish look and feel.
George Sans Geometric Typeface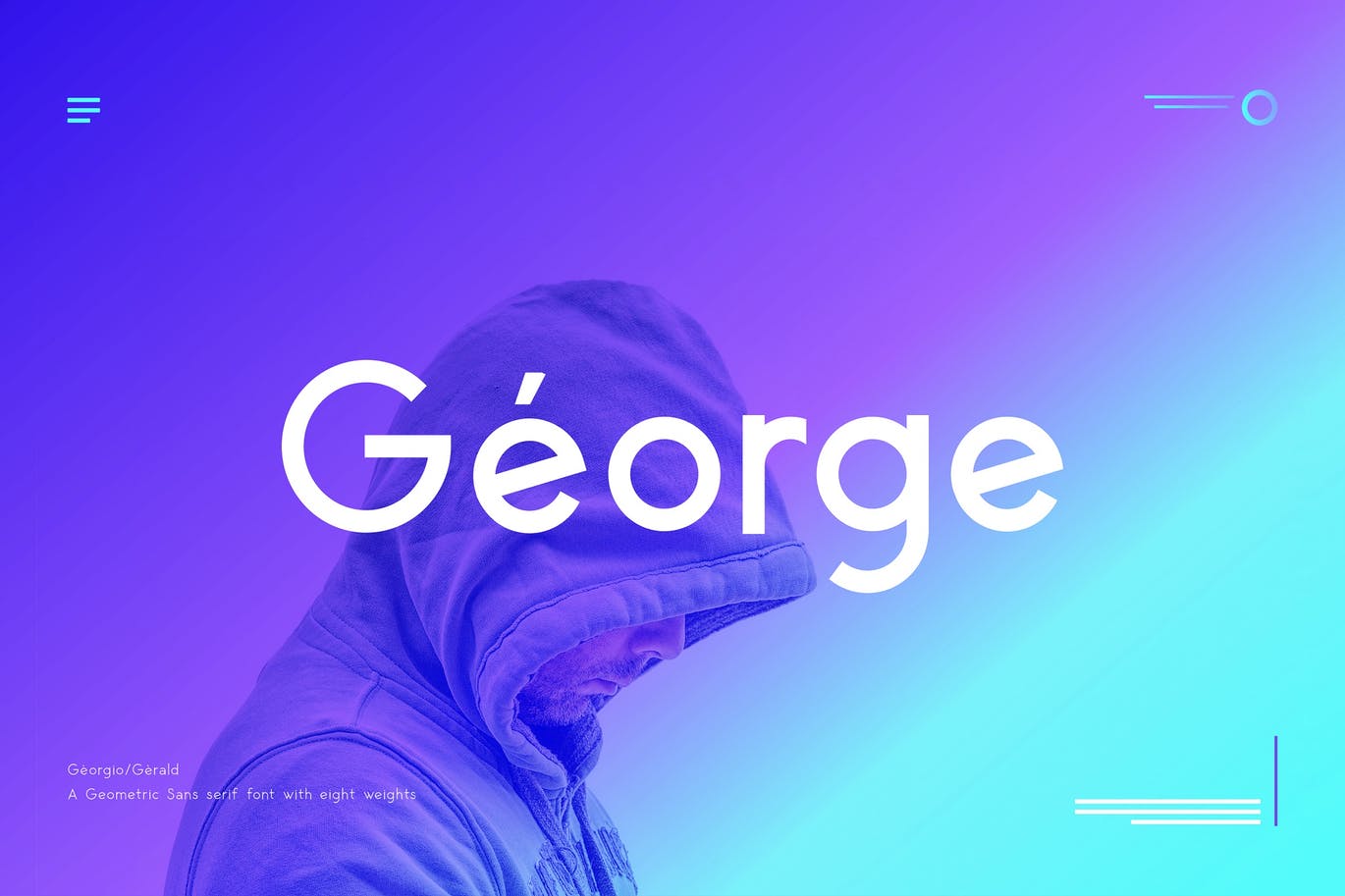 An elegant contemporary sans serif font family of 8 fonts. Designed with clean and stylized modern European geometry with harmonious appearance for both texts and headlines. George Sans is perfect companion for branding, editorial and signage, also works great for bigger applications.
Runista – Thin Line Geometric Font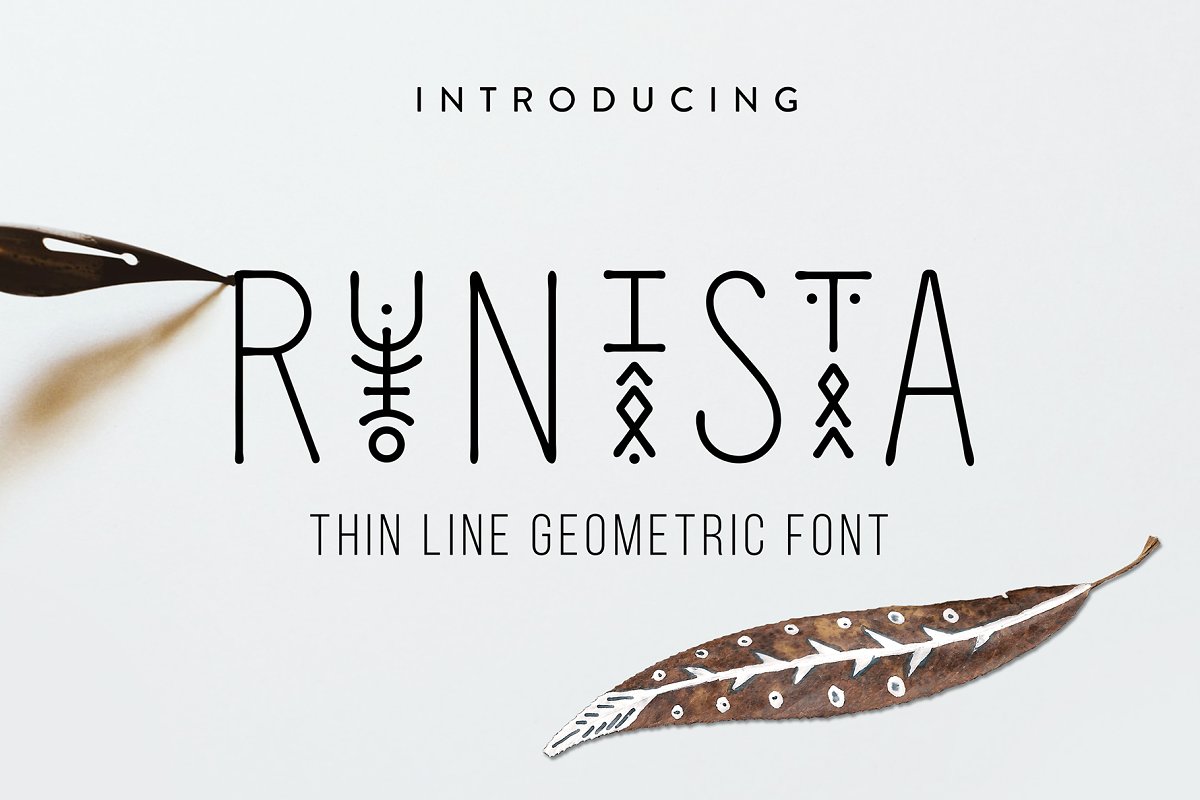 Runista is a linear font in folk style, lowercase is decorated with geometric elements. The typeface includes decorative and symbol versions. Letters and symbols are perfectly combined with each other. The font is easy to use in various design programs or without any program.
Geometric Maze Font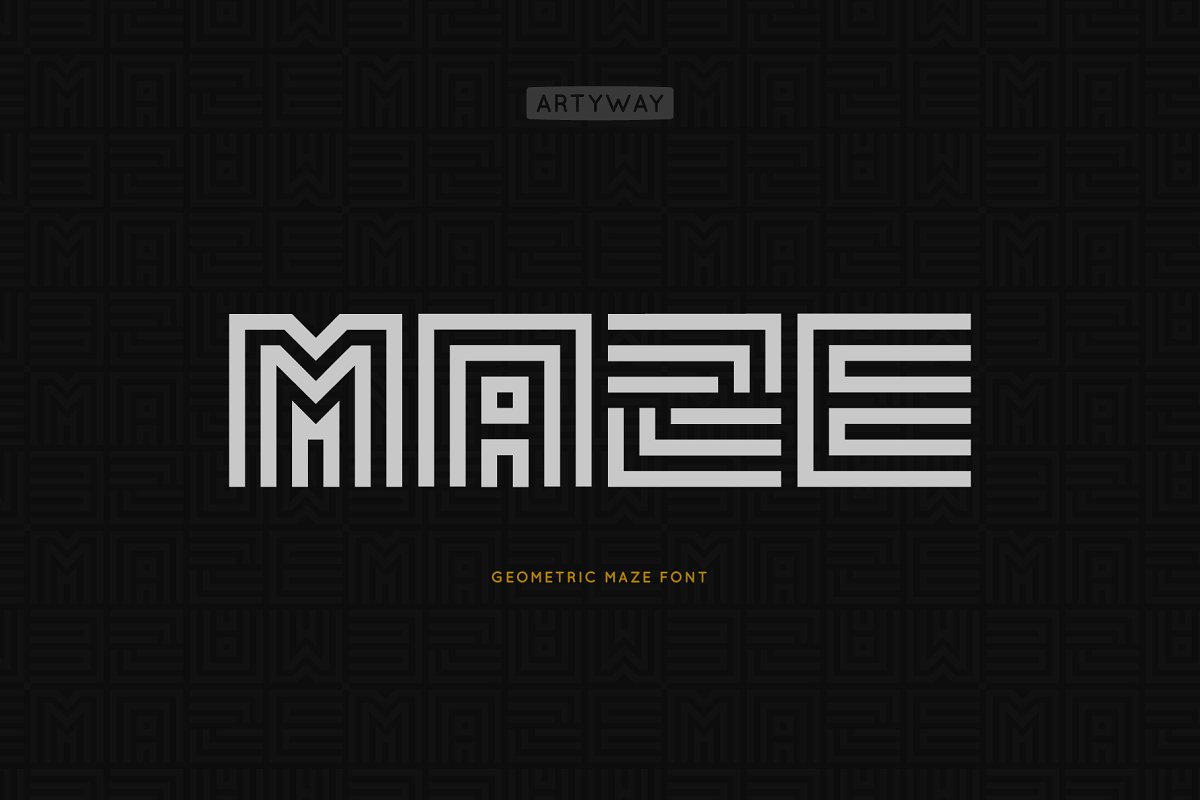 This font will be an excellent addition to your set of fonts. Try to create logos, monograms, posters and just modern stylized inscriptions with the help of "Maze", use all the charm of the font in reality.
Break Thru – Geometric Font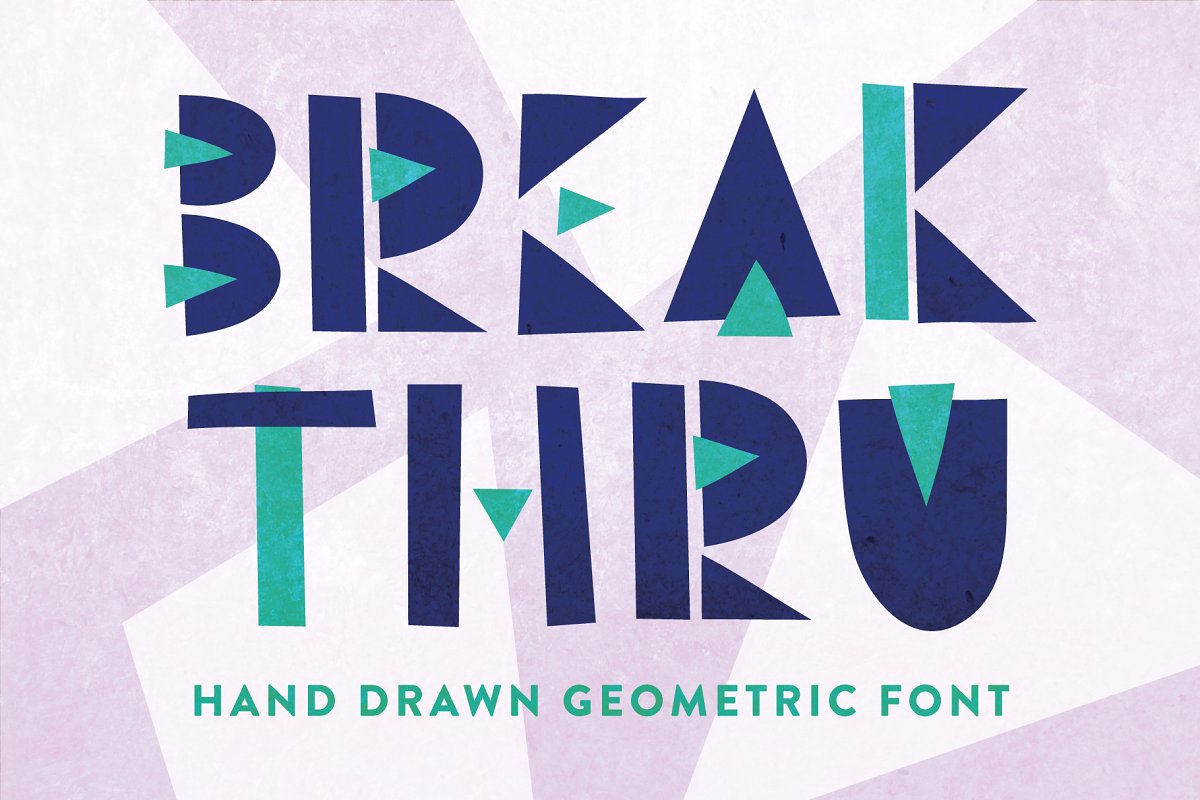 Presenting to you "Break Thru" a hand drawn geometric font, provided to you in font and vector format.
Njord Typeface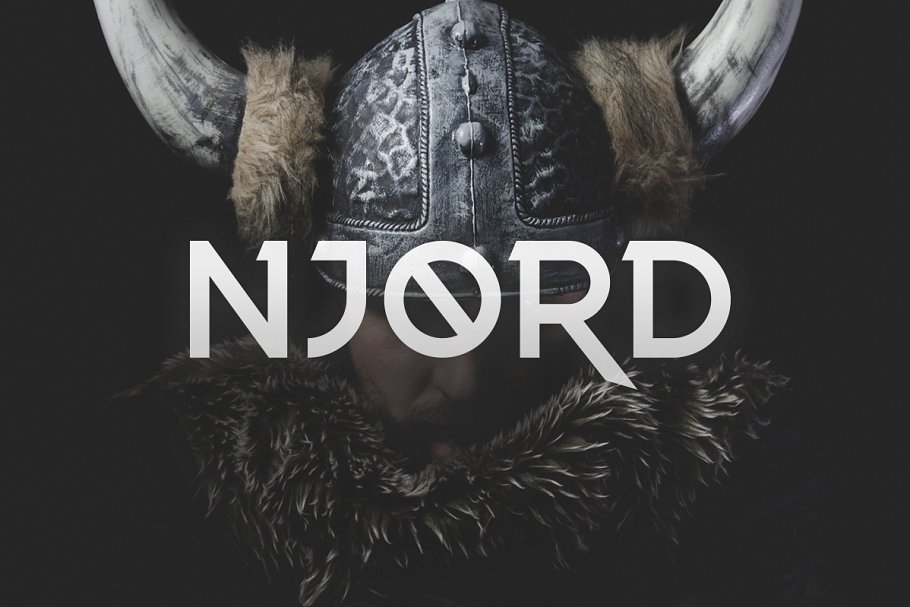 Njord is a display typeface that features a unique alternate style. The typeface includes uppercase multilingual letters, numbers and punctuation. I've found the font to be great for logos, titles and I enjoy using it with really wide spacing.
Liverpool | A Geometric Logo Font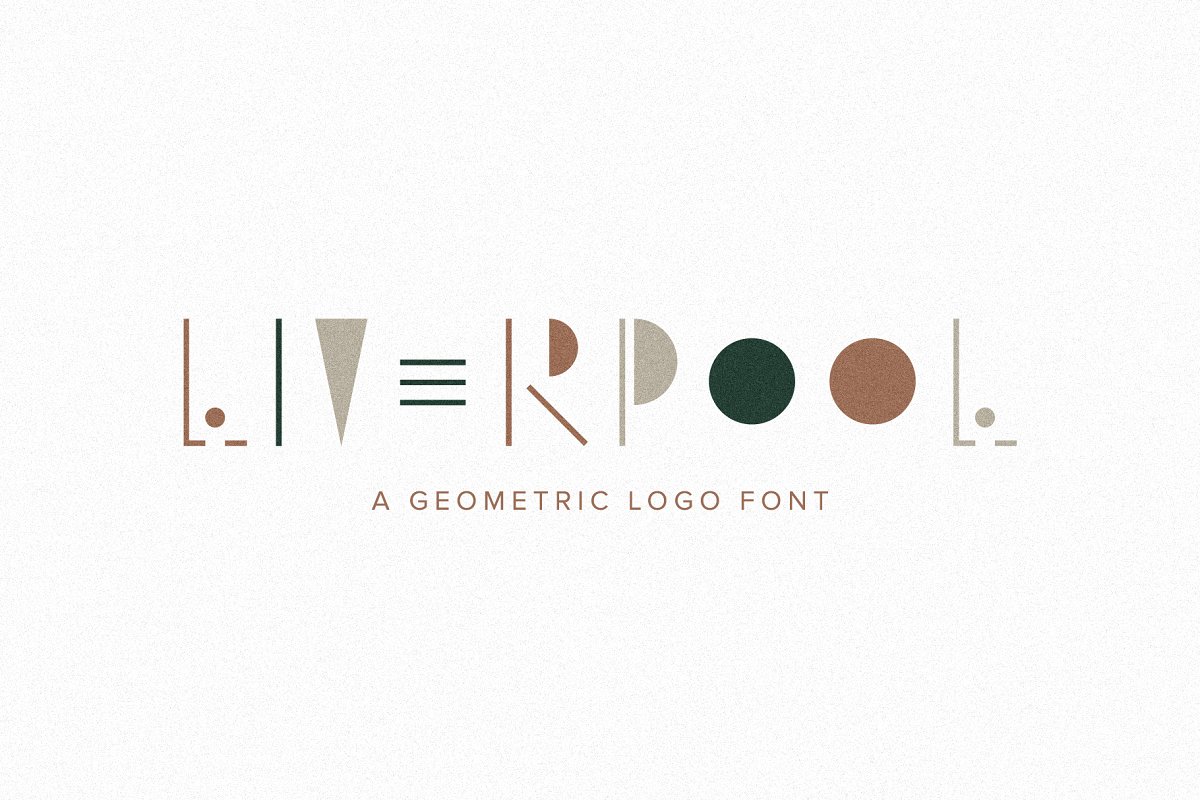 Liverpool is a unique and minimal geometric display font that was inspired by beautiful minimalist abstract paintings. It's definitely limited in its uses, but it was such a blast to make, and is super fun to use too!
Free Artypa Font Family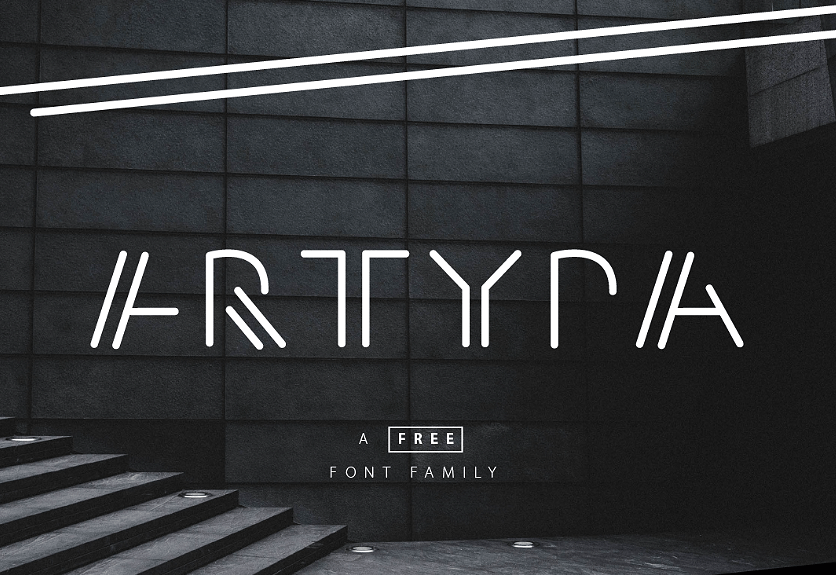 Artypa is free artistic font family with unique shapes and creative forms. It comes with three fonts: line, regular and bold. Contains all caps letters.  This font can be used for logos, branding, posters and prints.
Free NY Bricks Font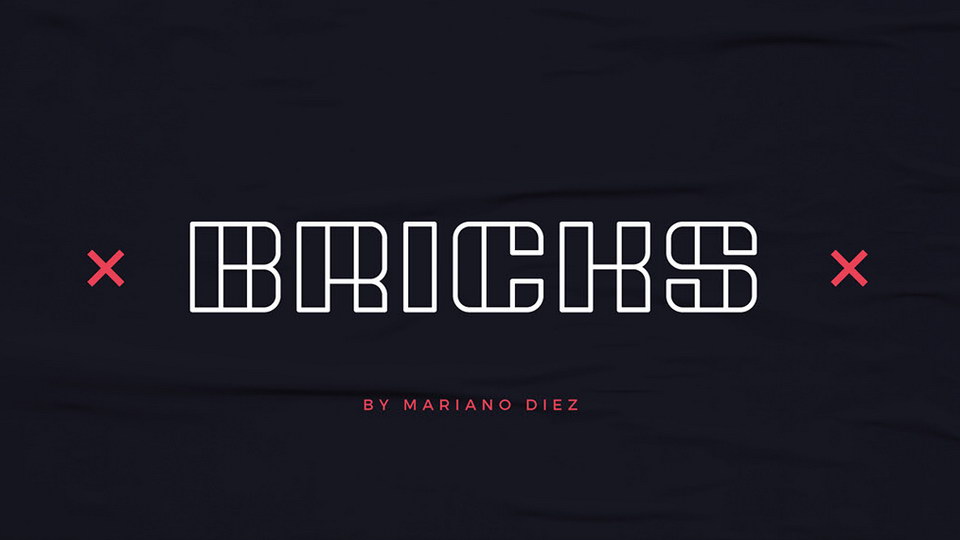 NY Bricks is a free strong display typeface, inspired by street style. Ideal for posters, headlines, branding and typography artworks. The font contains all caps letters, numbers, punctuation and multilingual characters.
Free Spacer Font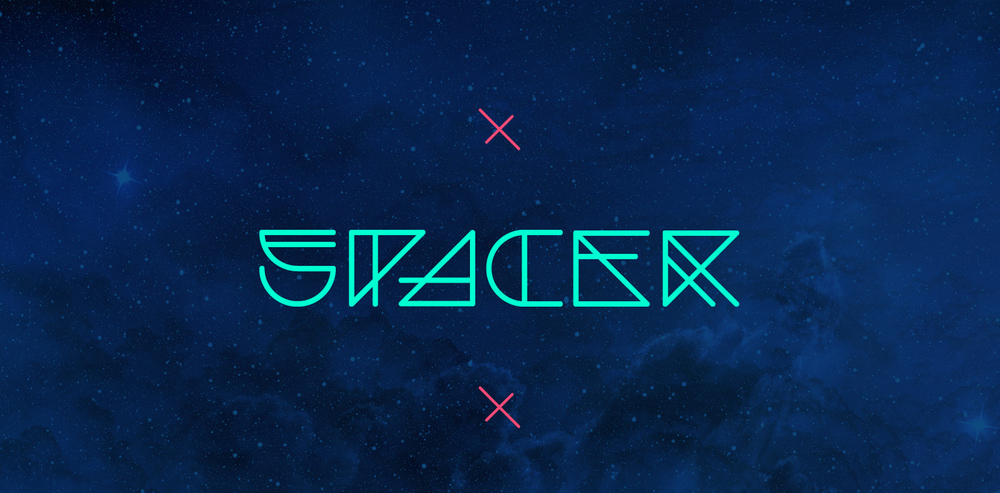 Spaces is free futuristic display font. It contains only uppercase letters. This font looks fine for logos, posters, branding and other display pyrposes.
Free Fearless Font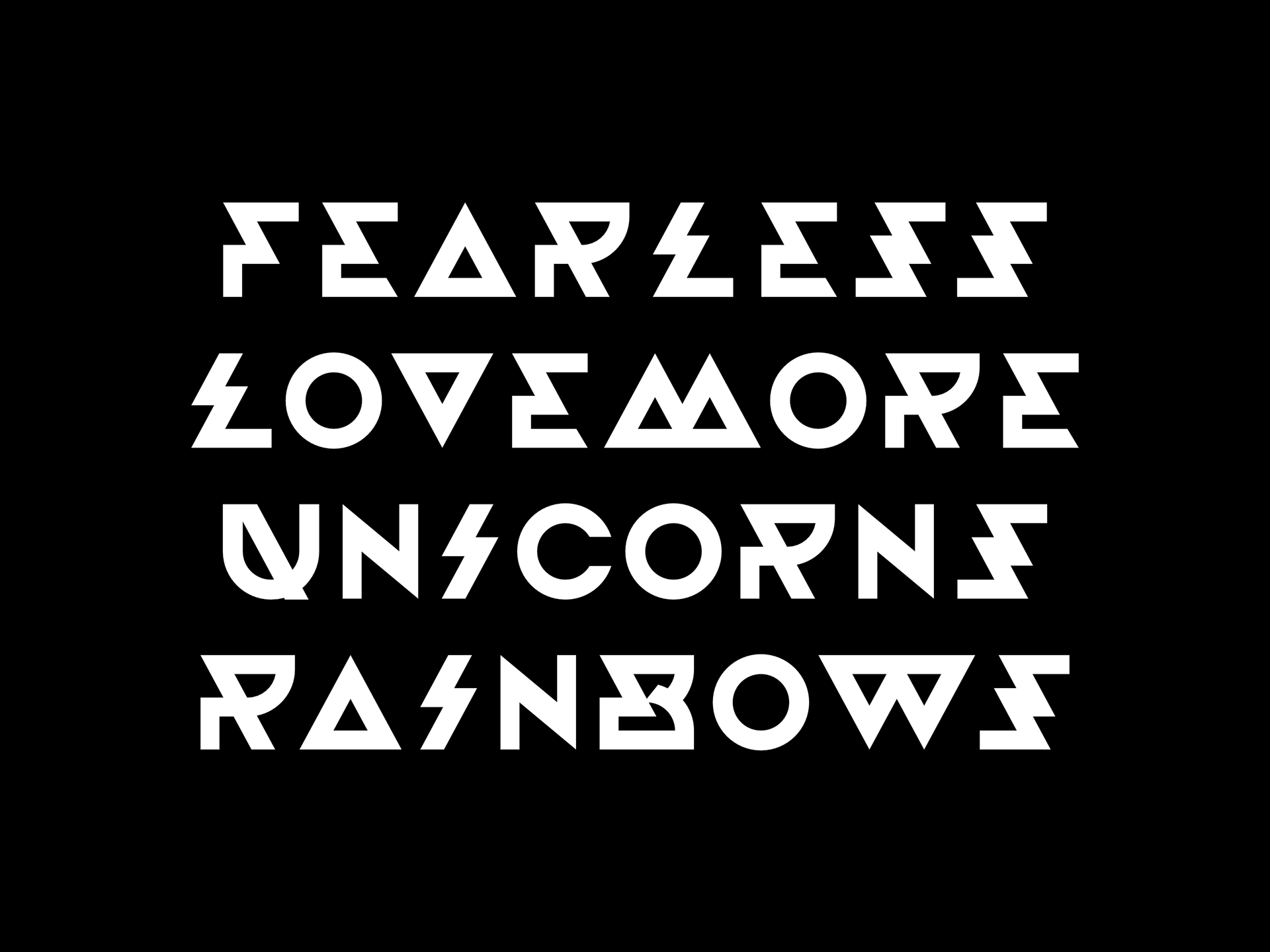 Fearles is free geometric display typeface with sharp edges and futuristic forms. It contains uppercase letter and numerals. Font suits for tech designs, logos, branding, posters and more.
Free Morden Font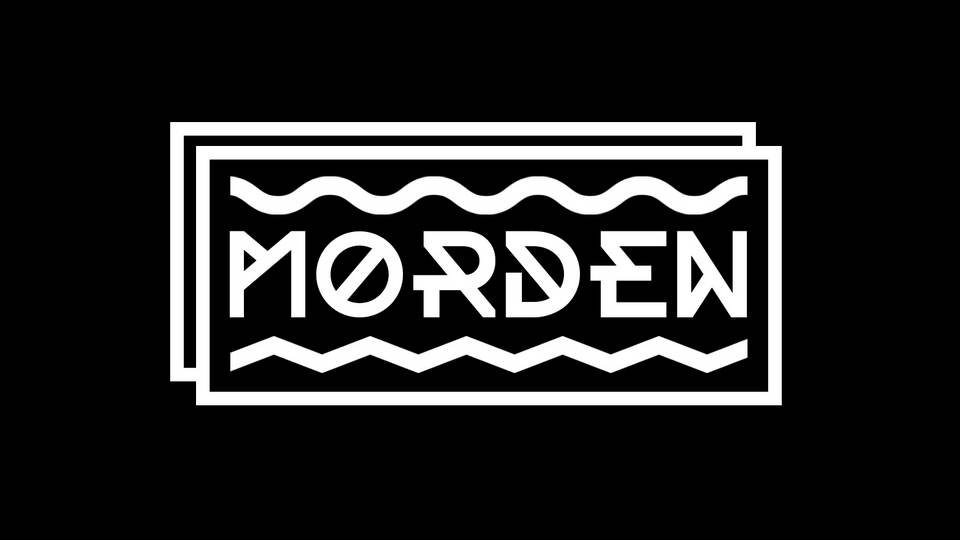 Morden is free strong and bold geometric font. It contains uppercase and lowercase letters, numerals and symbols. Designed to create unique display concepts, logos, headlines, signage, branding and more.
Free Exterior Geometric Typeface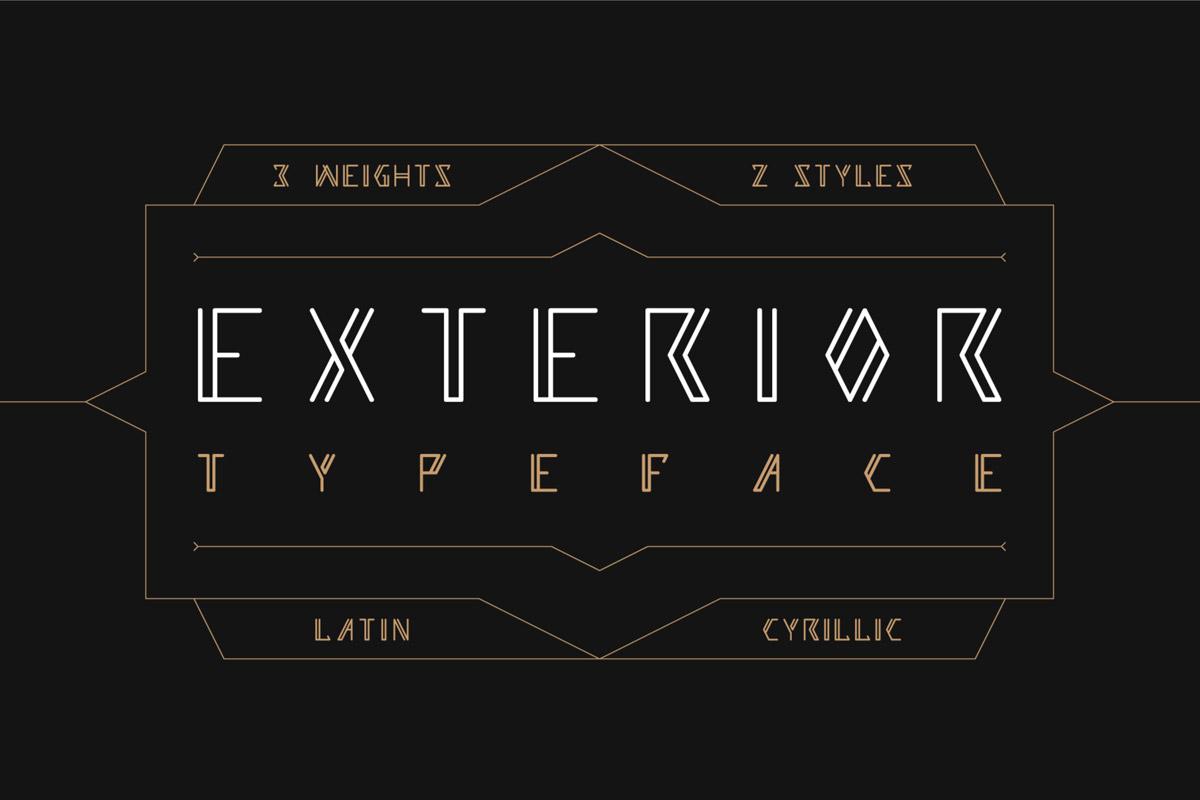 It features Exterior Light & Exterior Light Rough. This extremely unique typeface is great for headlines, products, packaging and impressive type layouts.
Free K95 Alphabet Geometric Font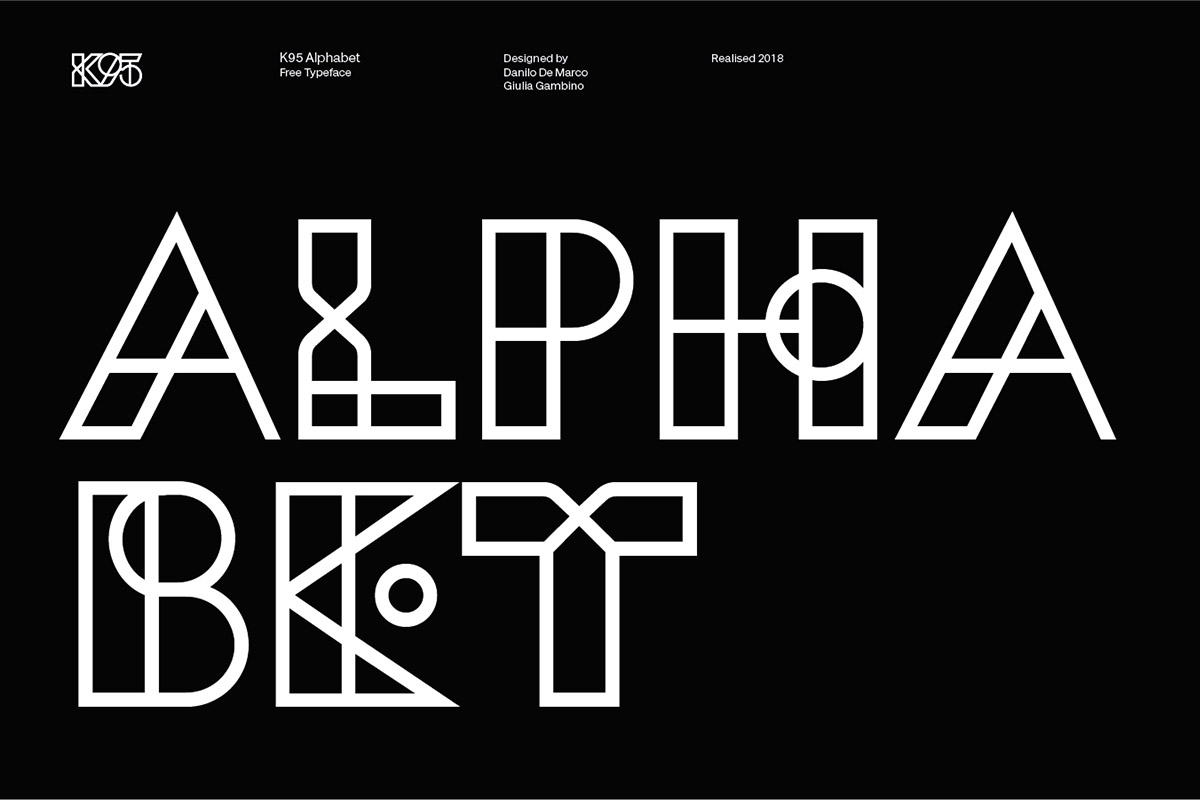 It is a minimal yet simple geometric font designed using basic geometrical shapes such as circle, square and triangle. It contains all caps, numbers punctuation, symbols and support multilingual.
QAVO Font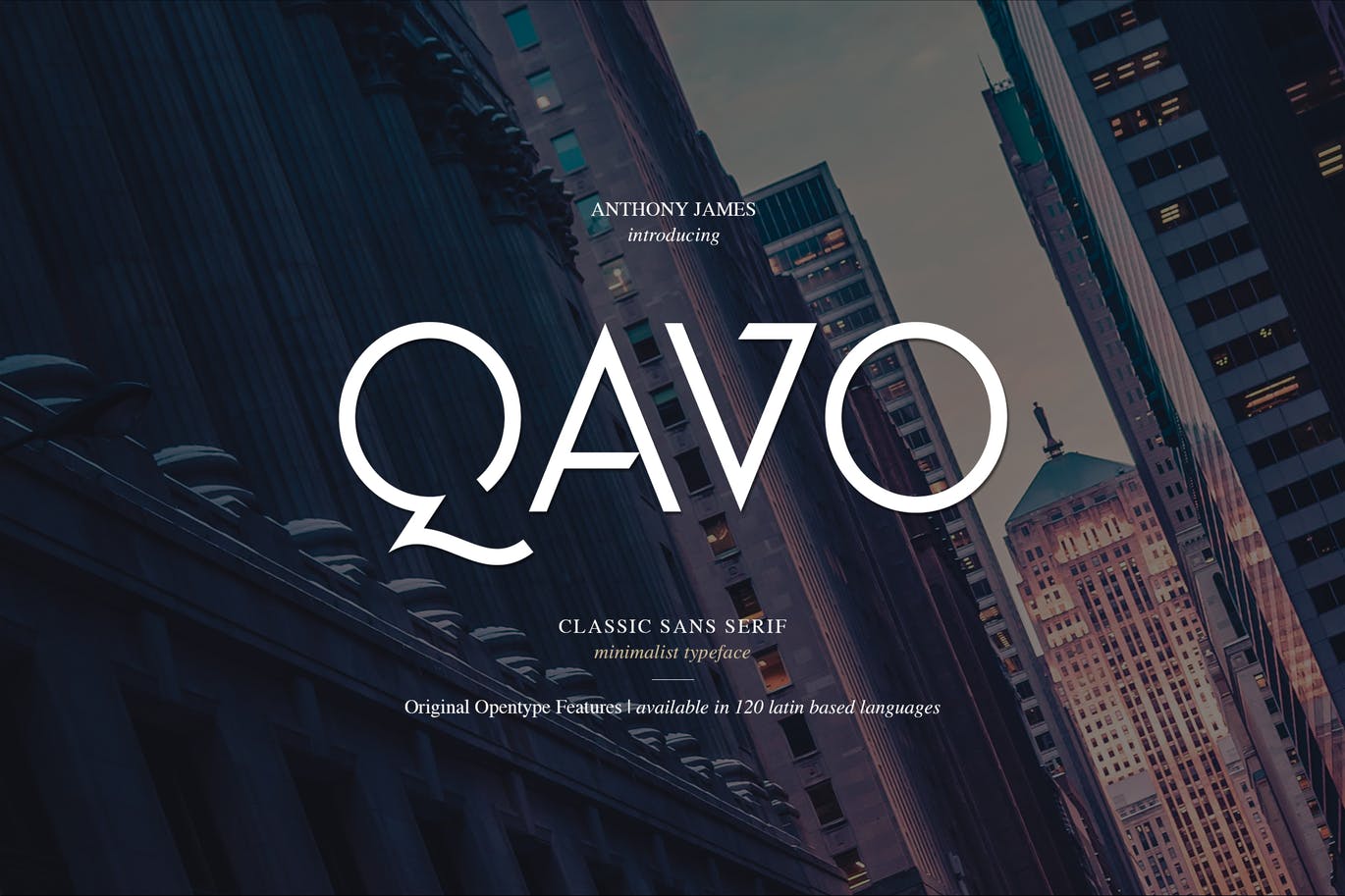 A sharp well-balanced geometric typeface, very legible and easy to use. Qavo houses a creative collection of Opentype Ligatures, which blend in beautifully with the fonts natural style and structure.
Noatun Typeface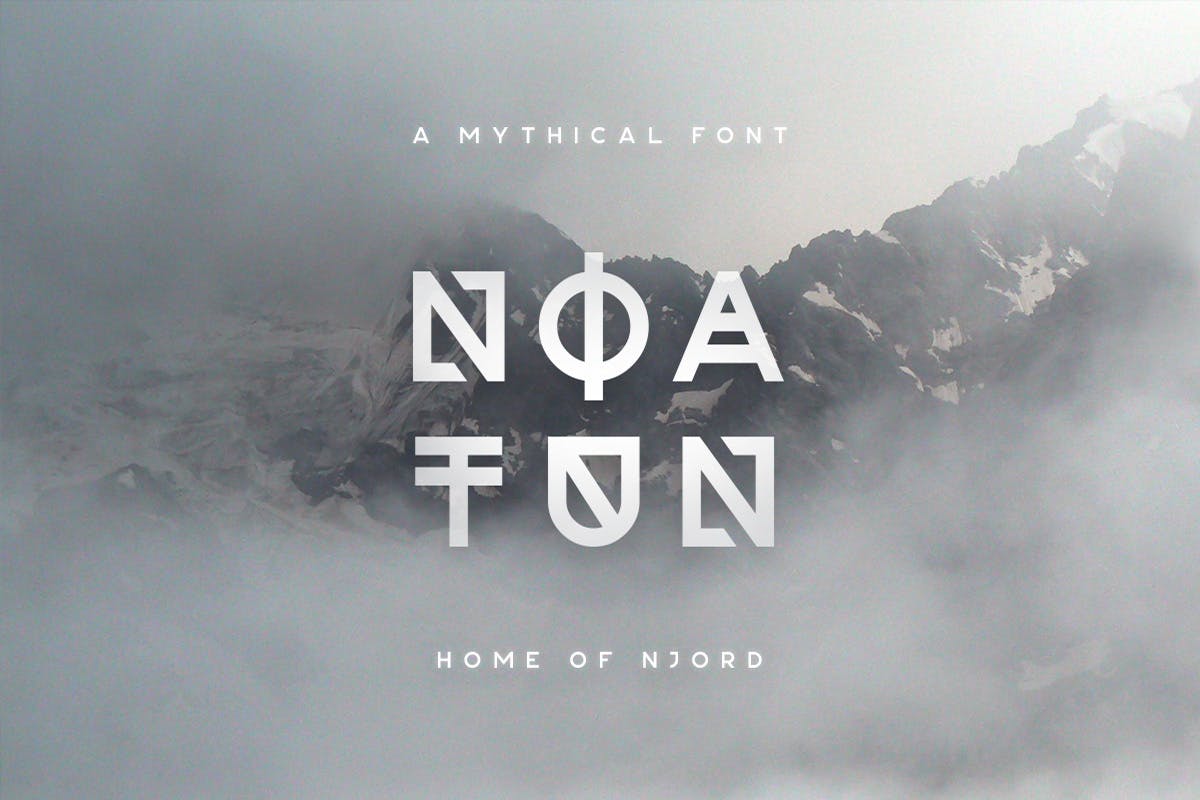 Noatun is a strange typeface based on one of my other font families. It comes in two different versions and features a unique geometric style. It works great in titles, logos and short quotes. It includes some multilingual support, uppercase letters, numbers and punctuation.
Simbox | The Color Geometric Font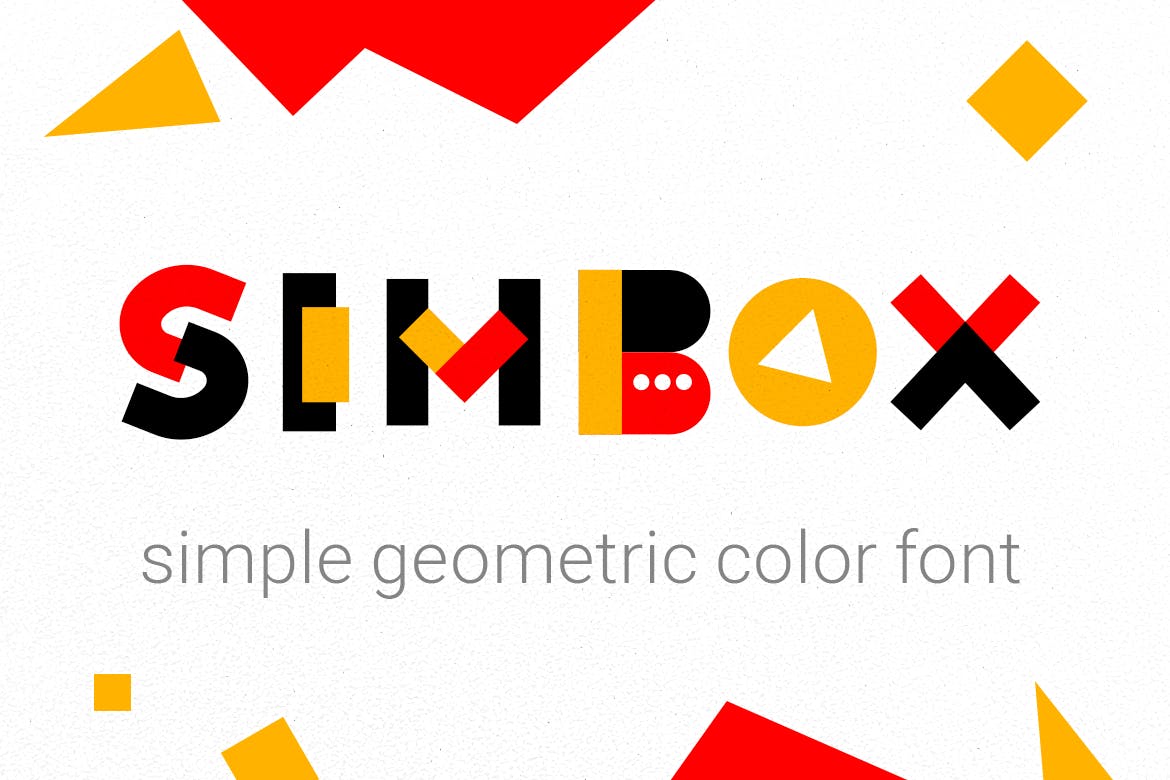 Simbox is a sans serif font designed with color elements. The font is unusual, wide and straight, it works great to make logos and short titles. The font has color alternates to make the headers varied.
Ayame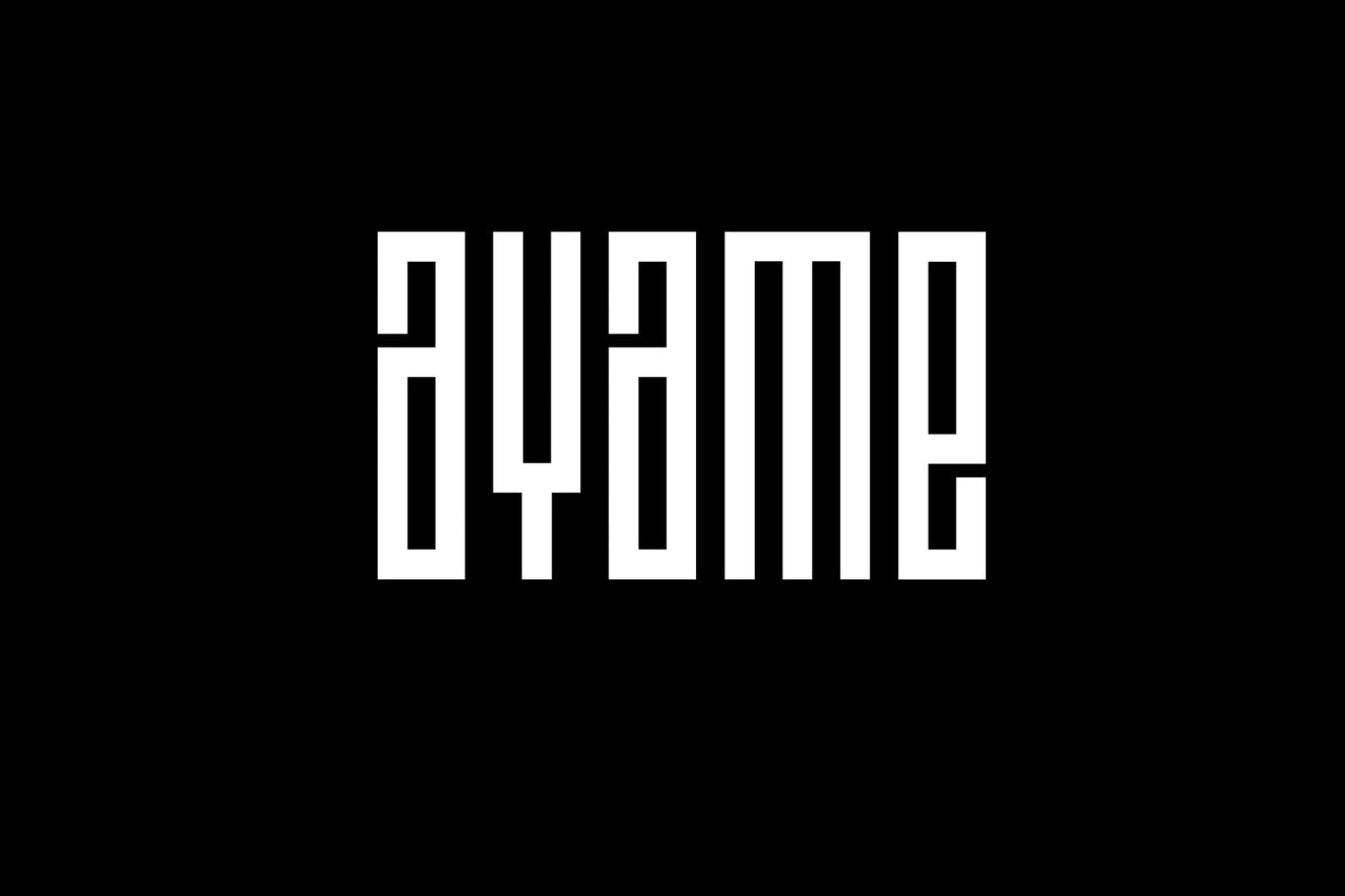 Ayame is a geometric retro font ideal for posters & tittles.
Leo SemiRounded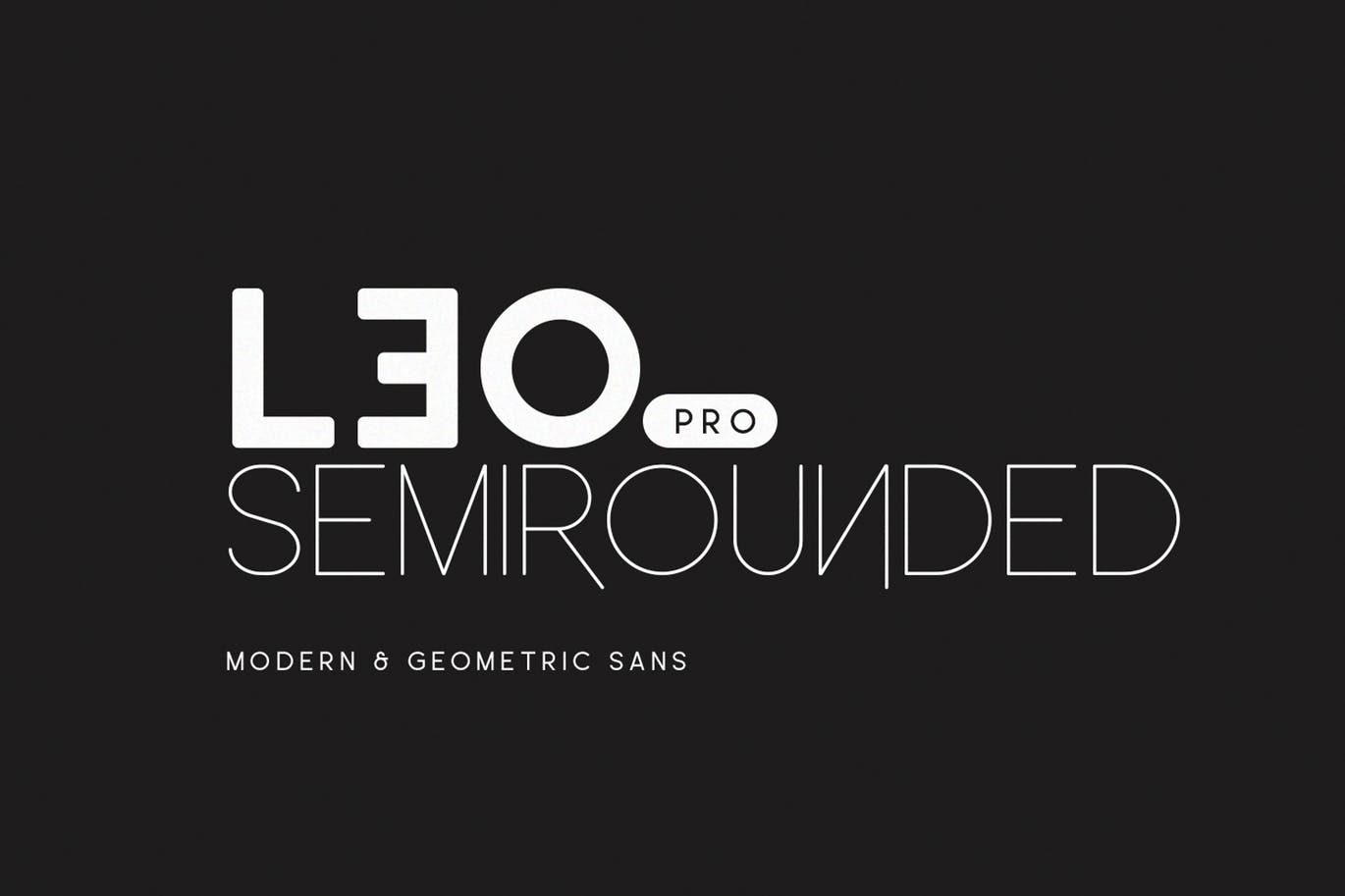 Leo SemiRounded Pro is the second version of the Leo family, a modern sans serif with a geometric touch and semi rounded corners. It comes in 10 weights, clean and modern caps, thereby creating more variability.
Grotte Font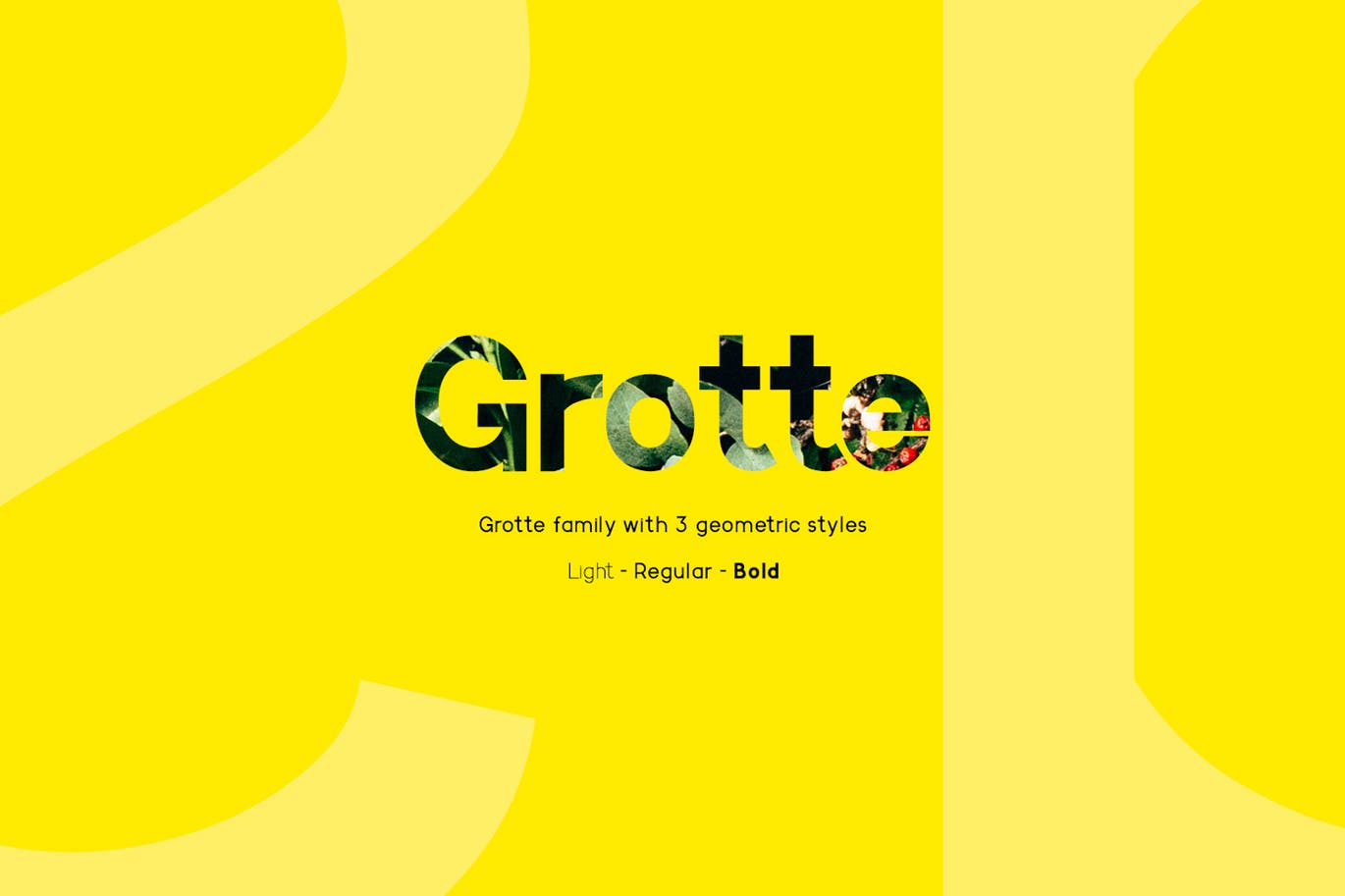 Grotte it's simple sans-serif font with geometric outlines, elegant curves which can be used in posters, brandings, art, logos, typography, commercial arts, etc.
Kormah Typeface Font
Karomah is a typeface designed by Haikal. It was created as the sans-serif, so it shares a similar calligraphy-inspired, humanist design.
Novatny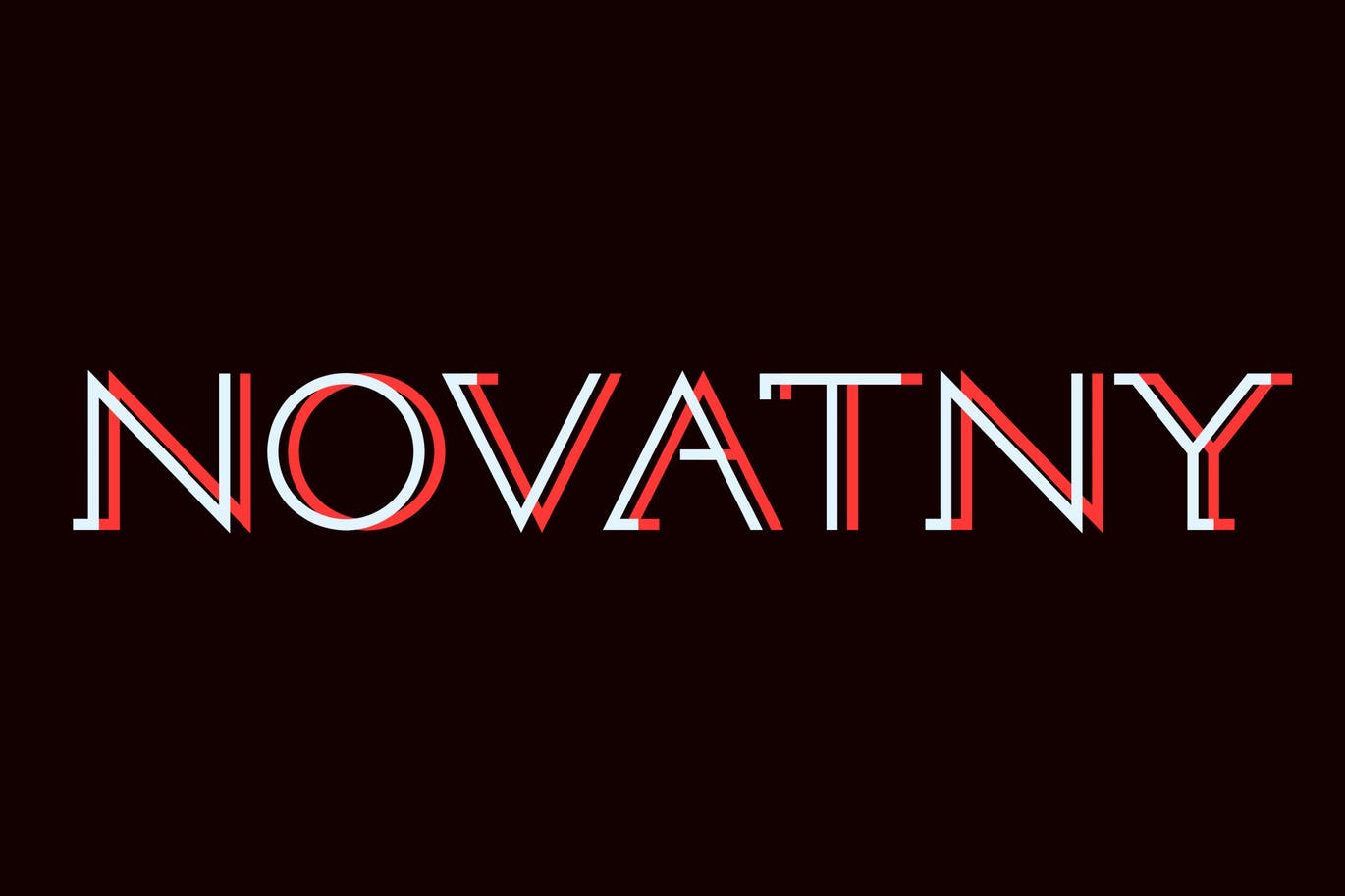 Novatny is a futuristic geometric typeface for print and web designs.
Milano – Retro Futuristic Sans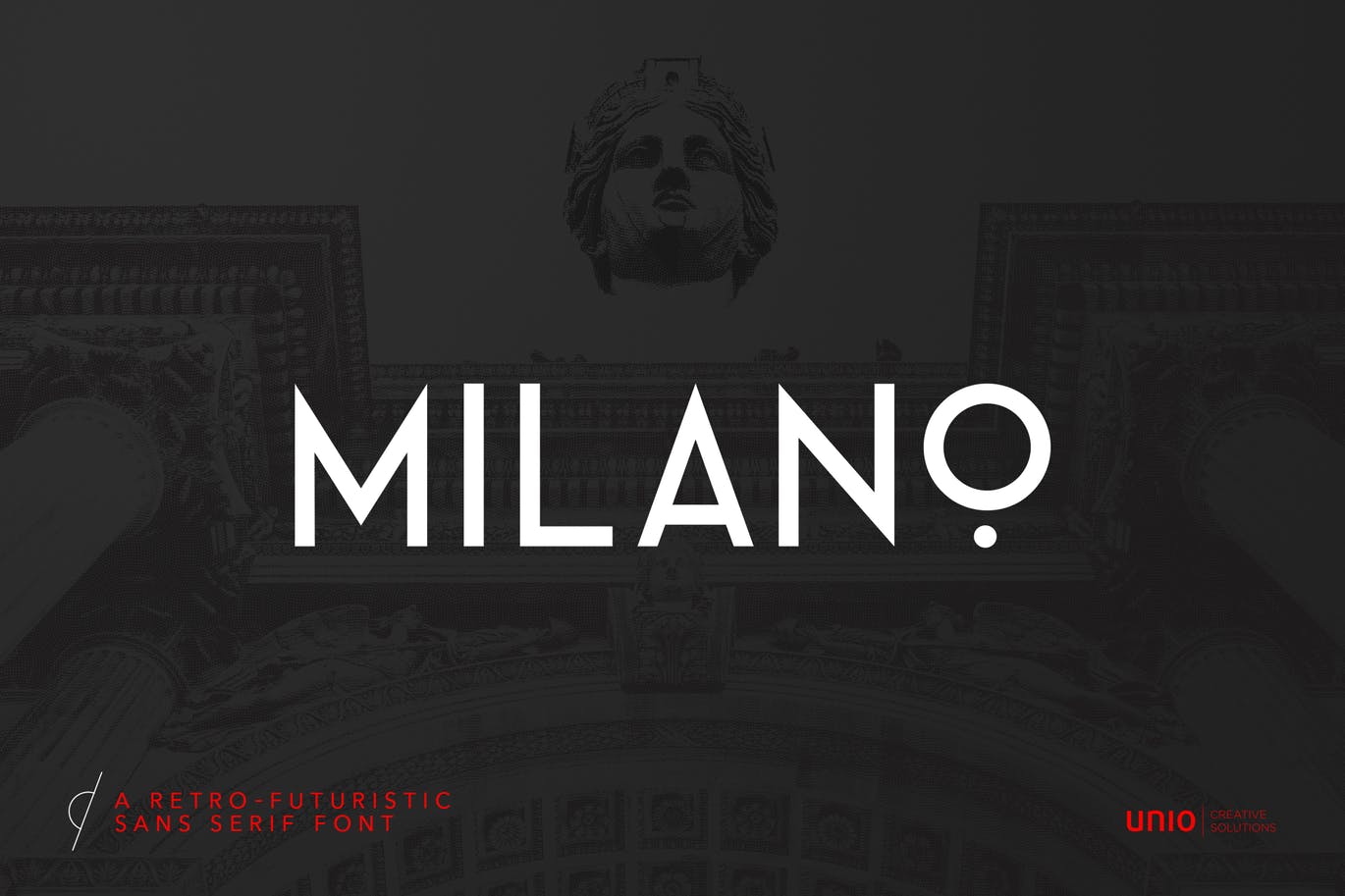 It is a retro/contemporary all caps typeface designed with sophistication and elegance.
San Marino Typeface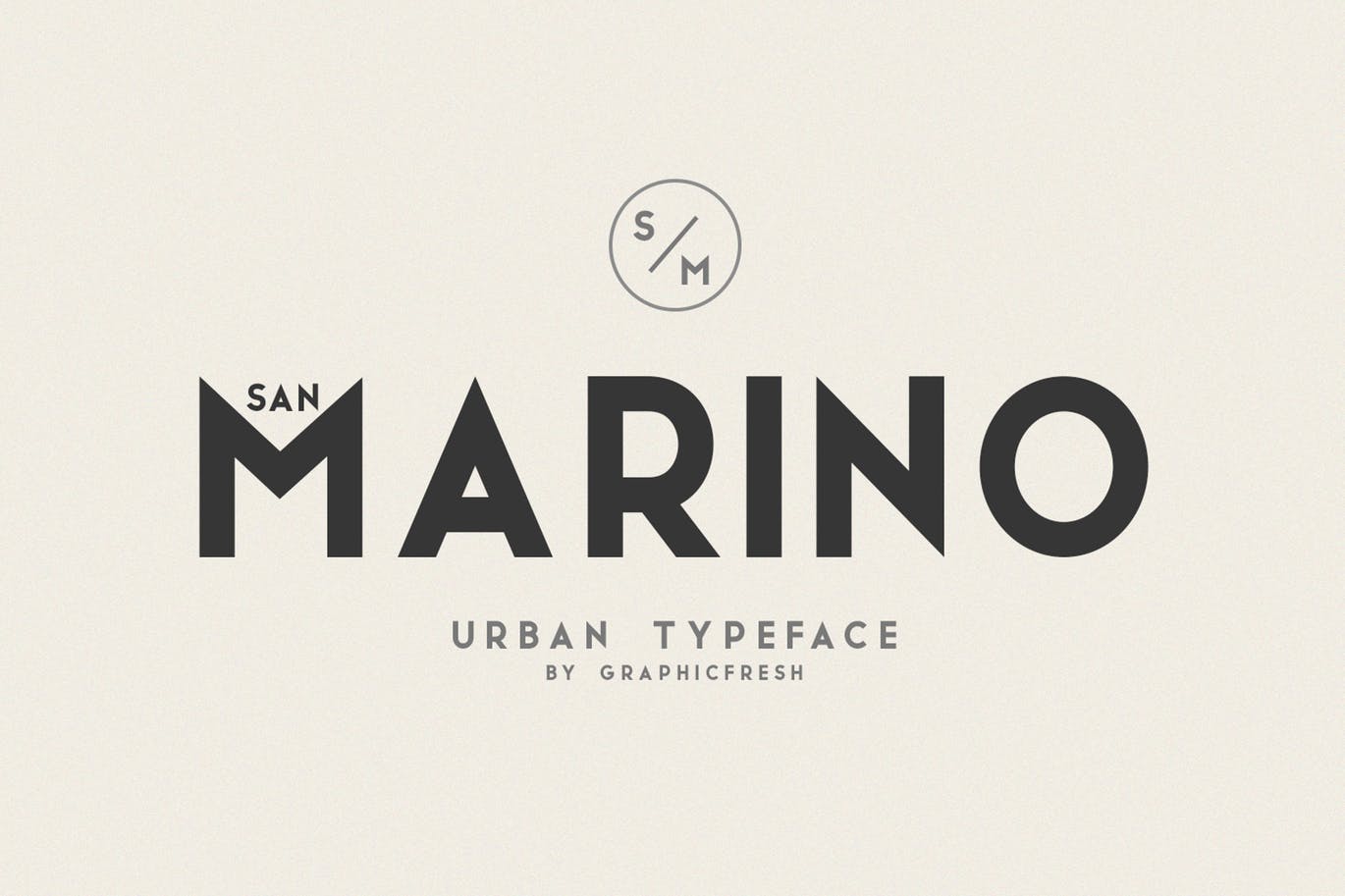 San Marino is an original sans serif font that was improved with geometric shapes. It exudes an image of modernity, stylishness, and elegance.
Slake Typeface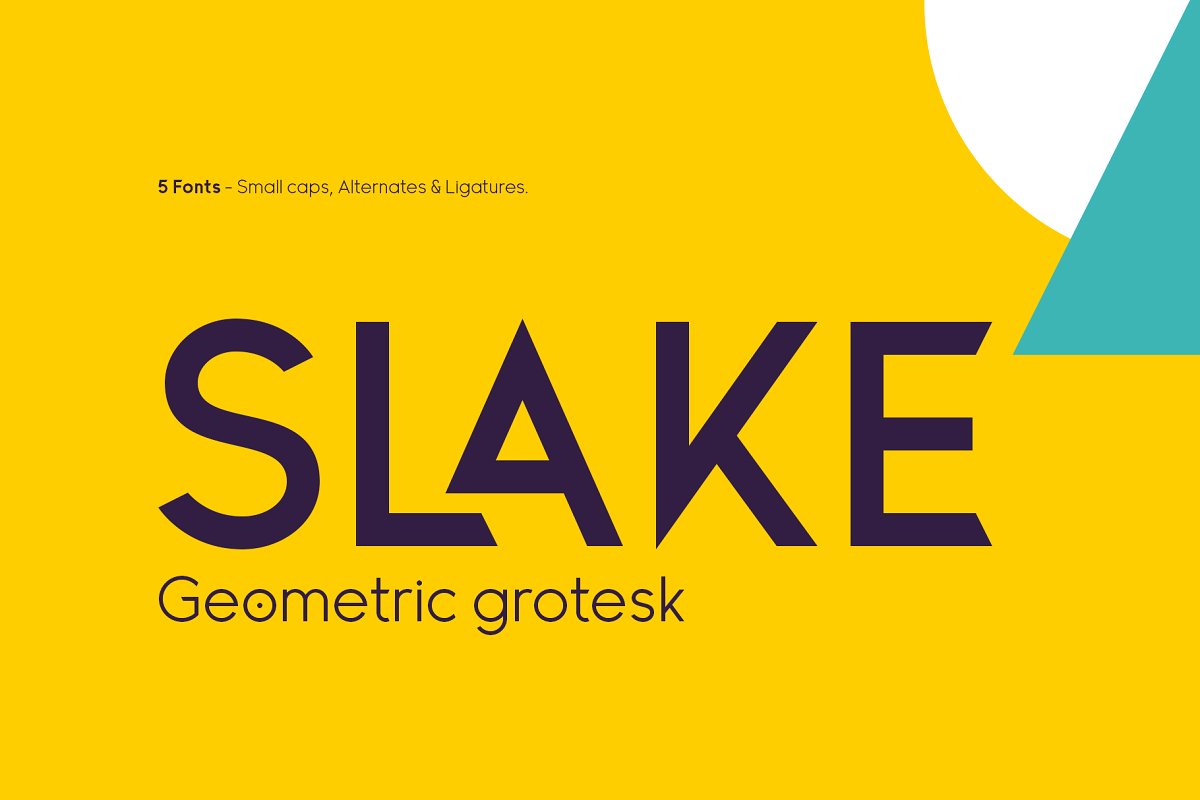 Slake is a modern geometric sans serif consisting of five weights. While the Thin and Black weights are great for display sizes, the light, regular and bold weights are better suited to longer texts.
SpaceSurfer Display Font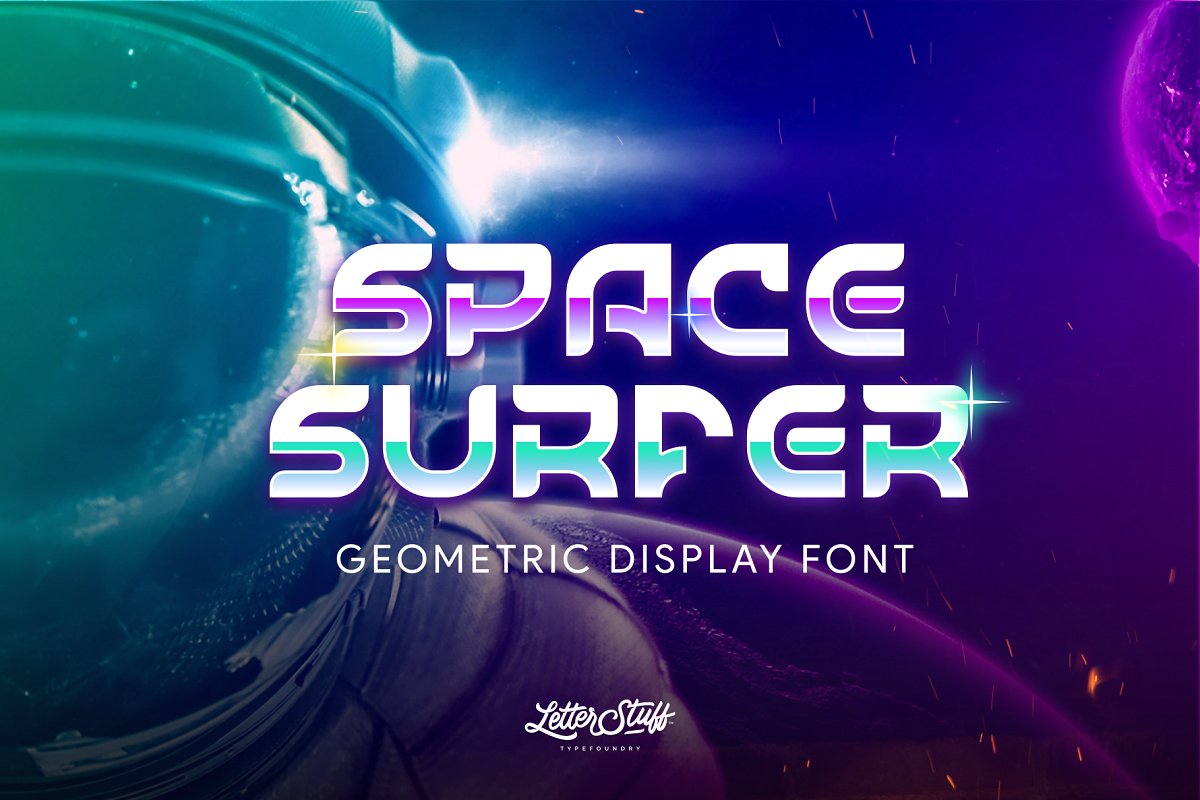 SpaceSurfer is new futuristic, strong yet bold display font. Made with precision and modern looking. Suitable for your modern and futuristic design need such as film poster, logo, games etc.
Cosmo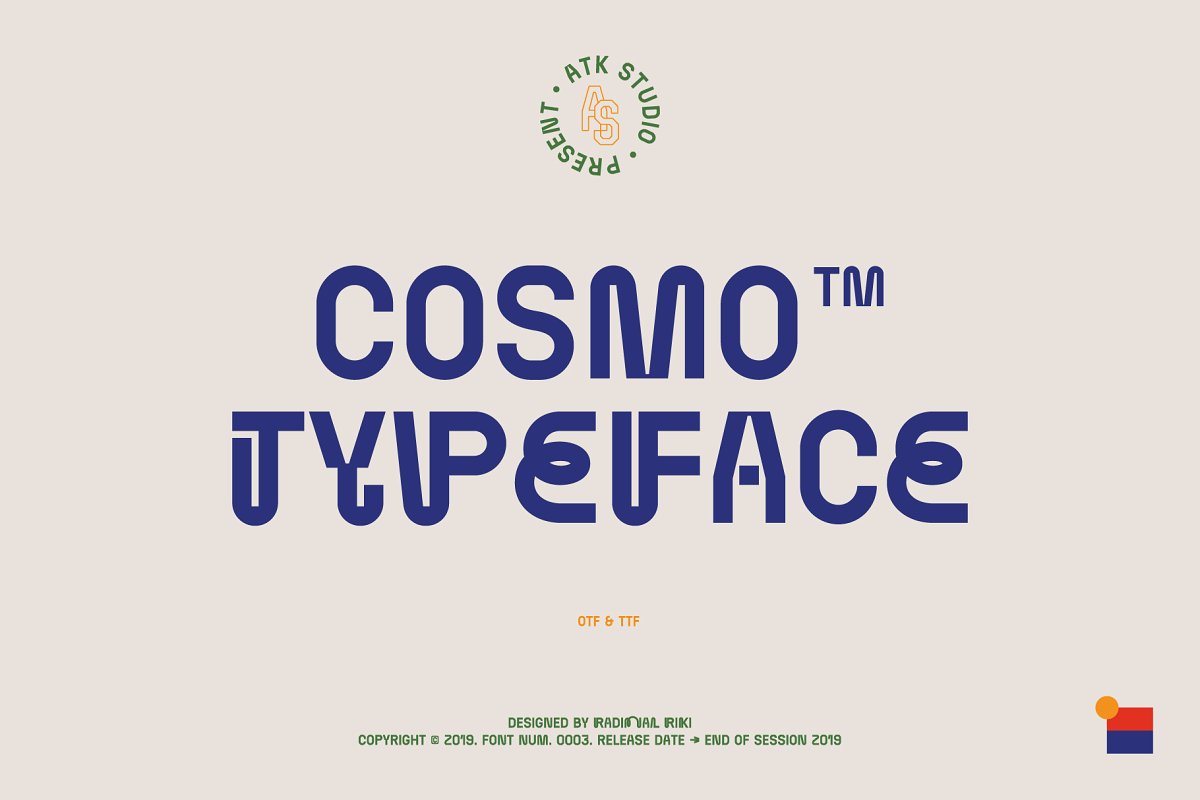 Cosmo is a new decorative geometric display typeface. Cleanliness and solid. A complete set of cohesive characters (A-Z) and multilanguage characters (latin based). Perfect for any purposes such as posters, logotypes and headlines.
Space Geometry Font + Vector Bonuses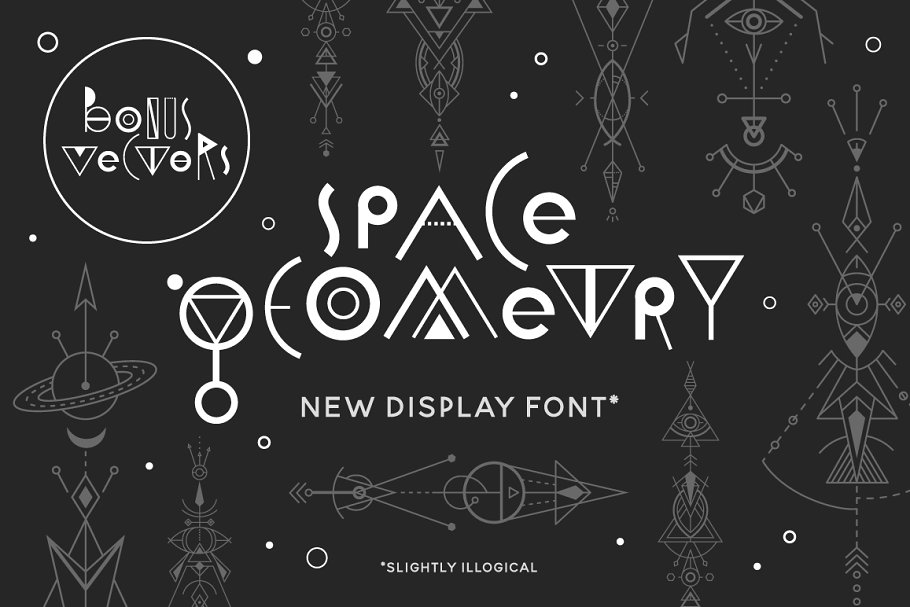 This is a new display geometric font, and a lot of nice bonuses! You can use it to make logos, display letterings, packaging, posters, greeting cards, merchandize like t-shirts of mugs, and much more.