35+ Traditional Mexican Fonts: They're a Big Deal
Mexican traditions has existed for long time. Mexican typographic tradition consists of a rich cultural mix of different heritages including its own. Mexican fonts have evolved over many pre-Columbian, Zapotec and Maya civilization.
Here are more as 35 amazing traditional mexico's typography fonts which are inspired by various motifs, hand-drawn texts, influences of cacti imageries which are used in Mexican designs.  Go to download these fonts and use them in your design projects. Have a good mood and enjoy!
You may also like:
---
Nacho All Bundle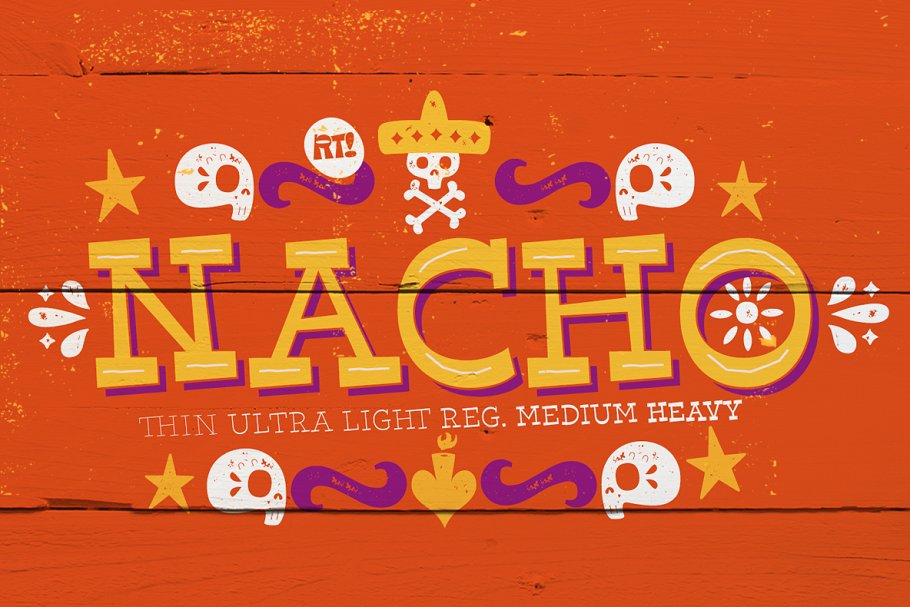 These Mexican fonts are PUA encoded which means complete access to all the extra glyphs and symbols. The open type features contain kernings, alternates, ligatures, and stylistic sets.
Download
Download Full Version
Mexican Taco Box Font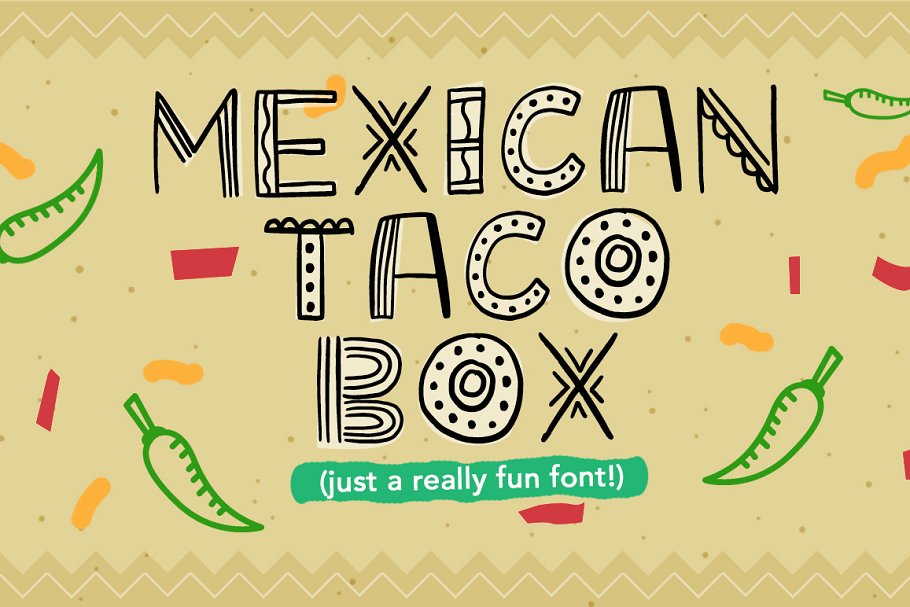 This is a free Mexican font which is created by Chloe5972 and is available for personal use. It includes all uppercase, all lowercase, numbers and punctuations.
Download
Download Full Version
Free Mexican Tequila Font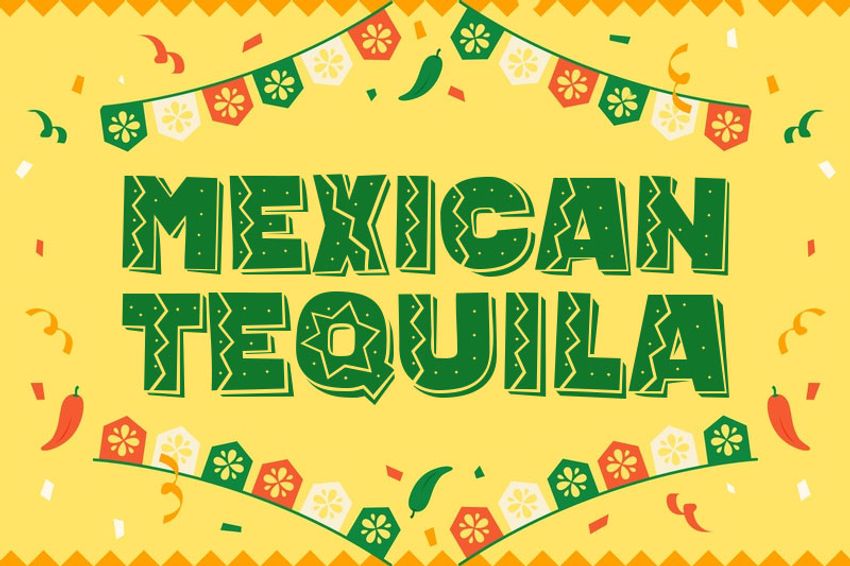 Mexican Tequila by Vladimir Nikolic is one of those Mexican fonts that comes with a foreign look. This font has two amazing font files, features all caps letters and you can use it for personal designs.
Download Source
Las Locuras Del Emperador Font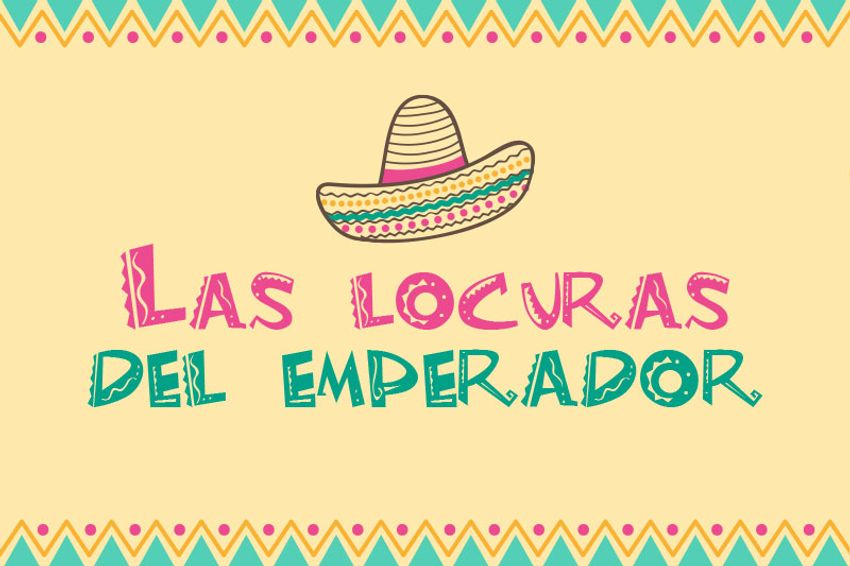 Las locuras del emperador by Ahyrton Velásquez Aranda is one of flawless Mexican fonts that you can use freely for non-profit projects. This font is designed based on Disney and has a fun style.
Download Source
Luchador Font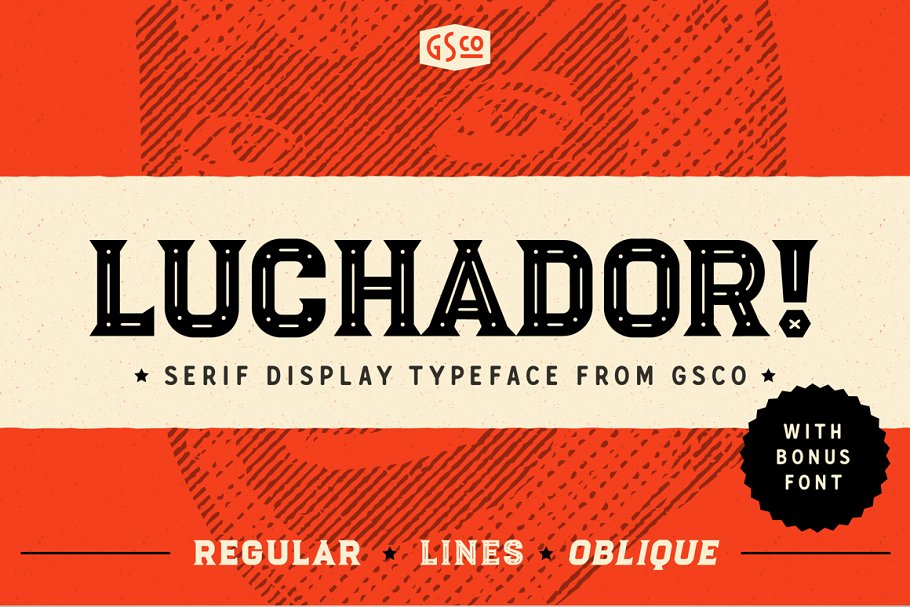 Luchador is a serif display typeface in two styles with layered ornaments that will pack your next creative project full with weight, character and charisma like a mexican wrestler.
Info / Download Source
Cucciolo Typeface + Extras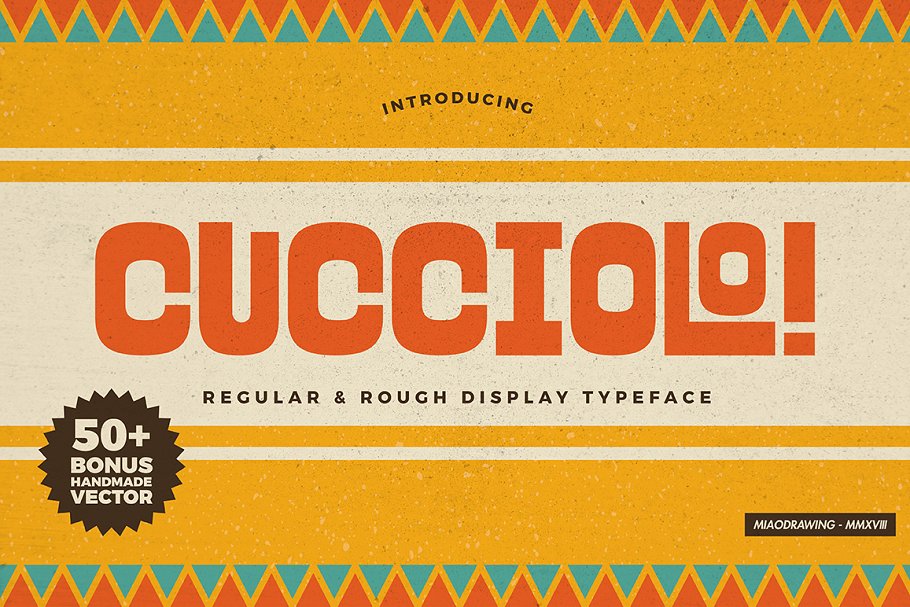 Cucciolo Typeface inspired by Mexican culture although the name are from Italian words meaning baby animal, but it's 100% suitable for any Mexican, cowboy, or something strong, bold, also fancy and fun.
Info / Download Source
Green Mexican Typeface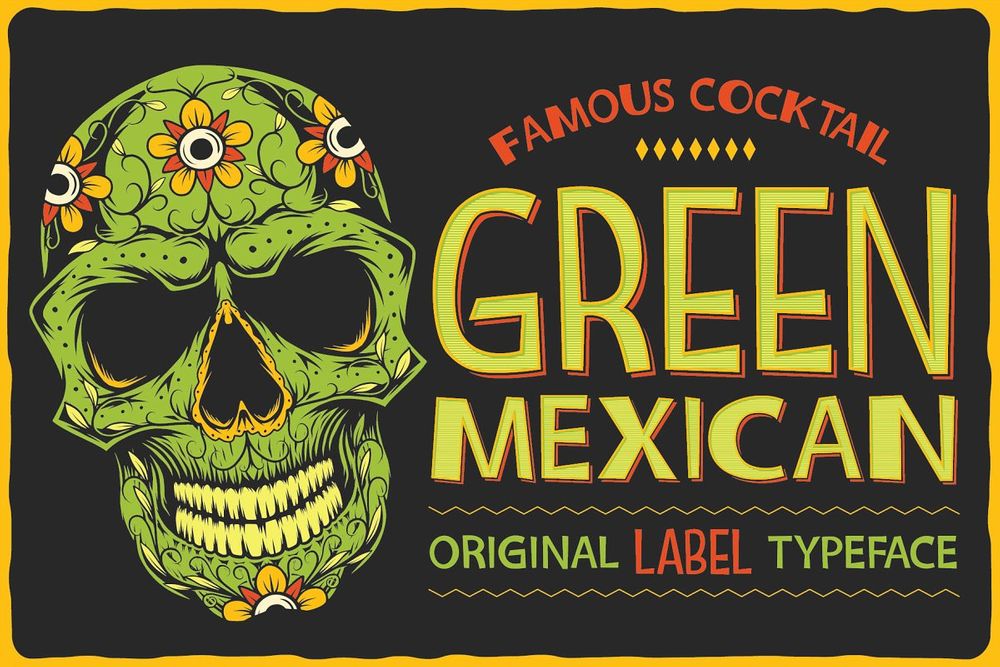 Introducing a vintage look label font named "Green Mexican". All available characters you can see at the screenshot. This font have 4 styles. This font will good viewed on any retro design like poster, t-shirt, label, logo etc.
Info / Download Source
La Tequila Typeface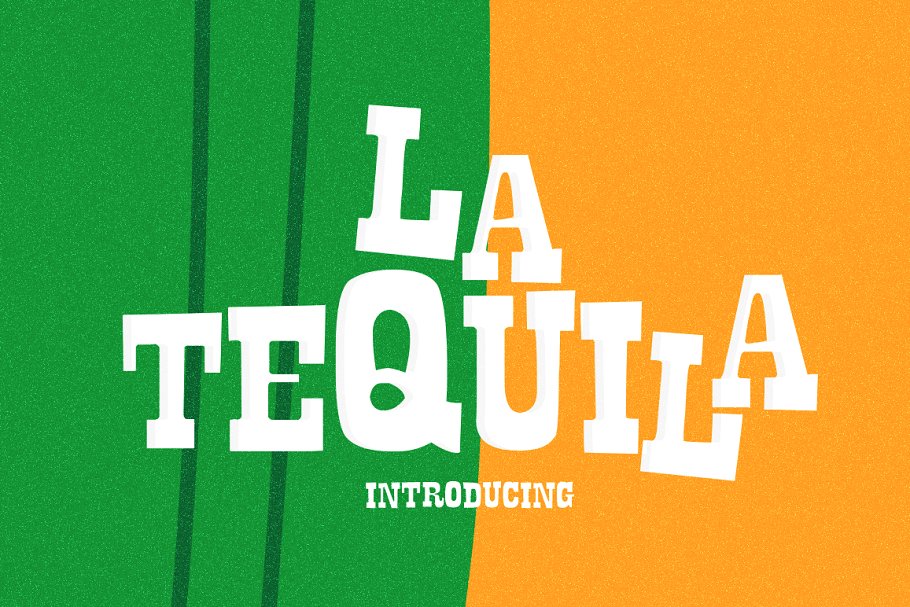 Characteristic of this fonts will act to create an ambience of fun. The font can be used for many purposes but looks great when put on signs, shirts or cards. Also, it works perfect on fresh summer theme designs.
Info / Download Source
Mexico Font Family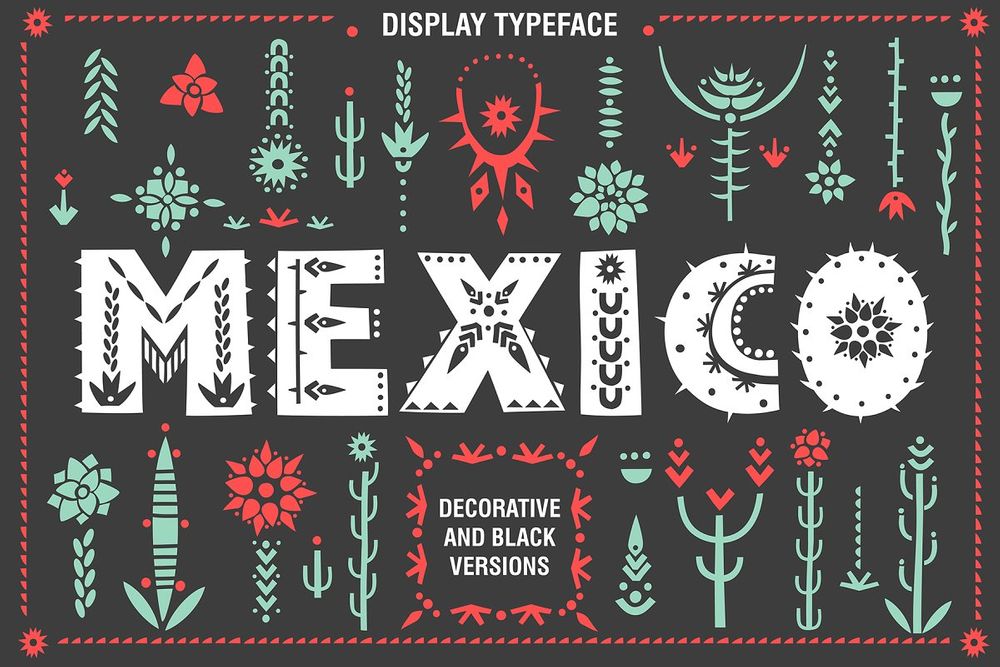 The typeface is presented in two fonts: decorative and black. Also the product includes a small clipart with stylized desert plants. You can combine letters with clipart and get your unique design.
Info / Download Source
El Dorado – Mexican Typeface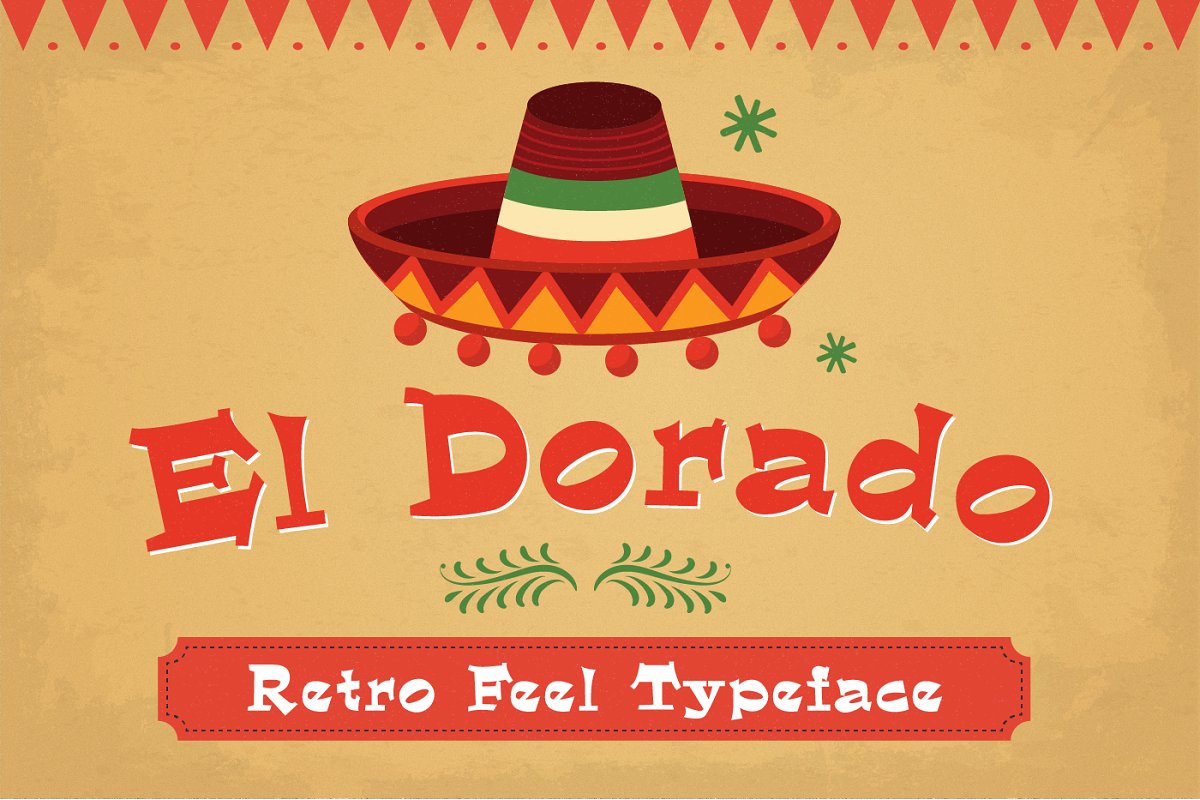 El Dorado is retro font inspired by wild west life and also can give your design a cheerful vibe with vintage touch.
Info / Download Source
Taco and Tequila, 2 Fonts + Extras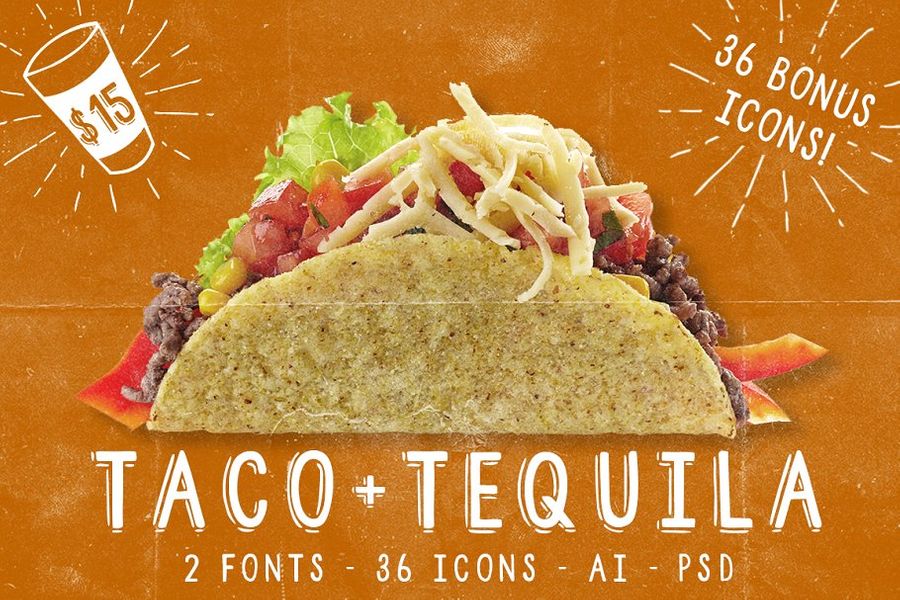 Taco and Tequila is a design by Design Surplus. This typeface is one of Mexican fonts that can really represent the heat of Mexico. This is a Sans Serif design with two different styles.
Info / Download Source
Gandul Family Pack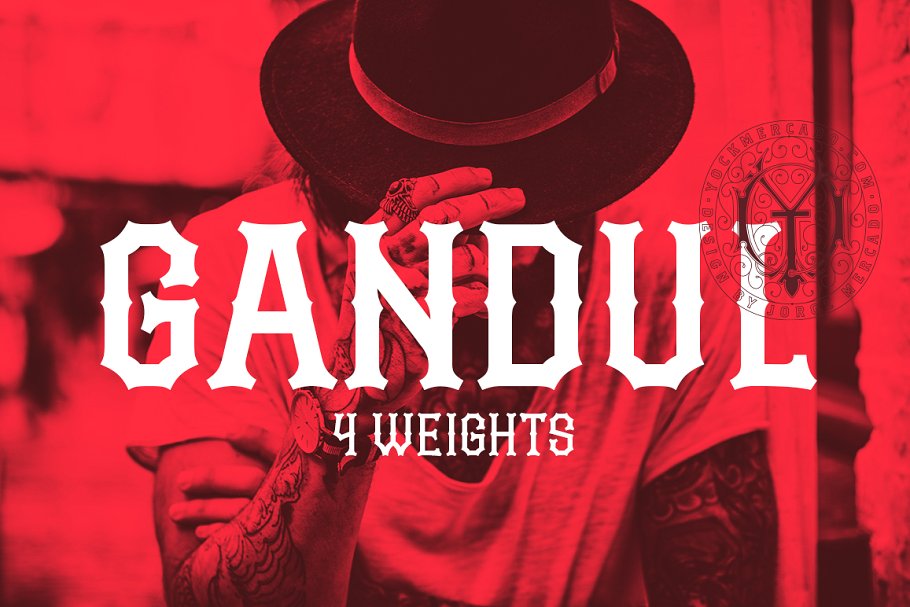 Gandul is inspired by the old american typography and also in the "gandul" lifestyle, that means slacker in spanish. Pack includes 4 OTF & 4WOFF files.
Info / Download Source
Hand Crafted Font Duo + Extras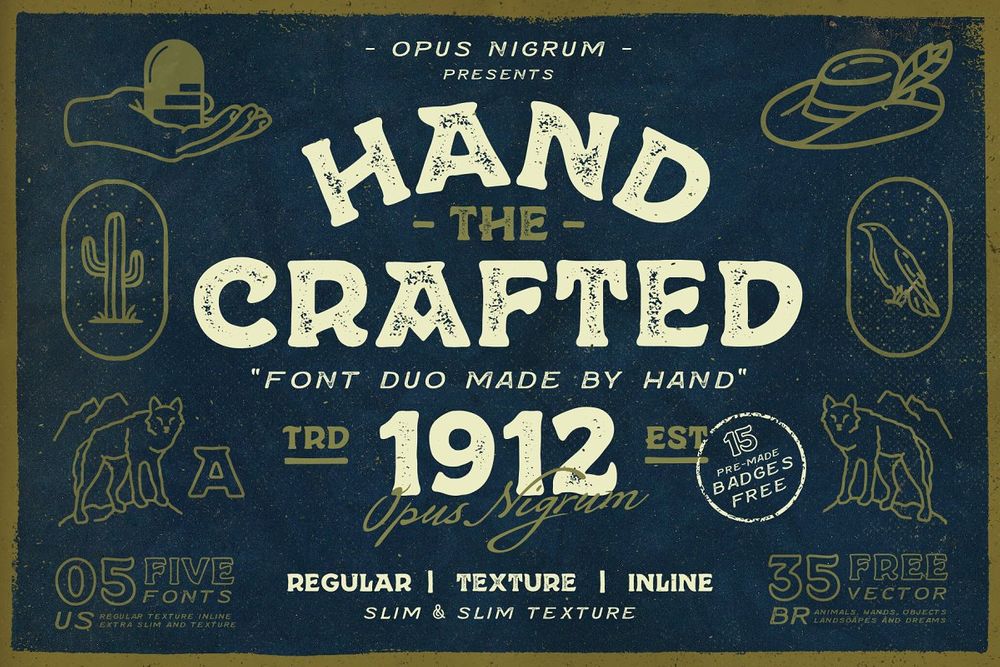 Hand Crafted is inspired by the old vintage labels and also the old west. This font that is a design by Opus Nigrum can help you to make unique and memorable designs. You can use it for flyers, invitations, posters, clothes and more.
Info / Download Source
Free Mexicanero Font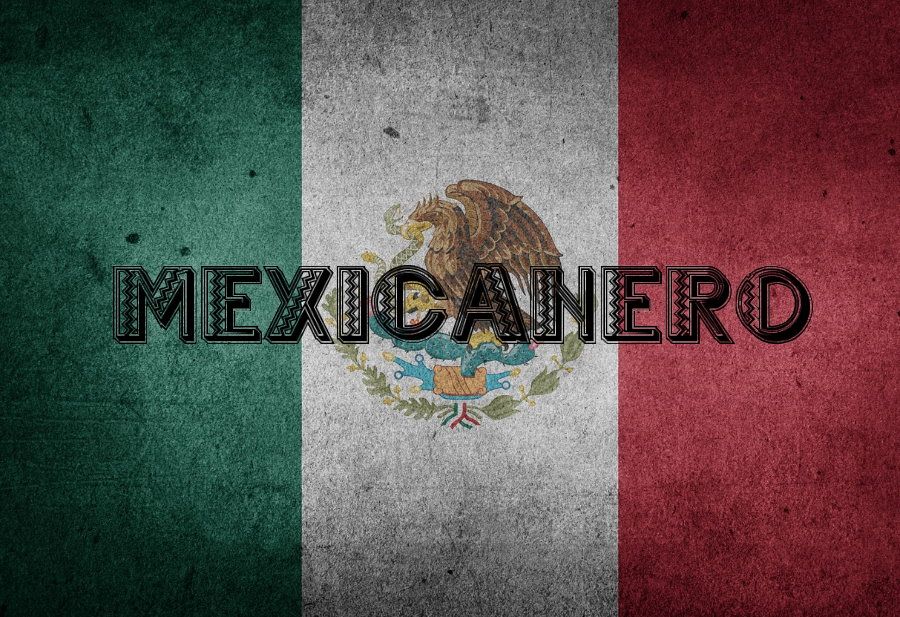 Mexican style free font for your design projects by Vladimir Nikolic. Free for personal and commercial use.
Download Source
Free Dimbo Font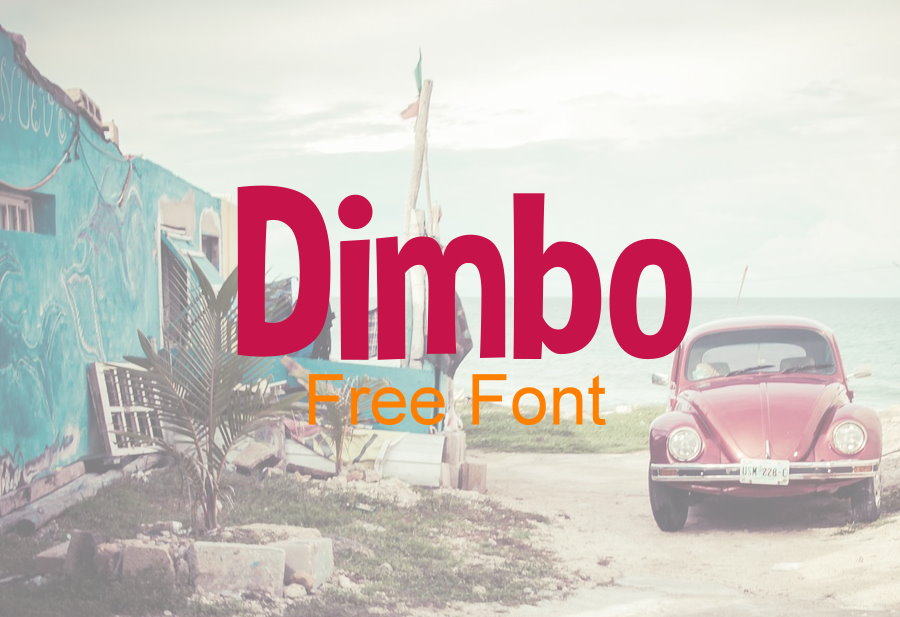 Free font for commercial use with 2 different styles Regular and Italic. For unforgetable design projects.
Download Source
Itze Font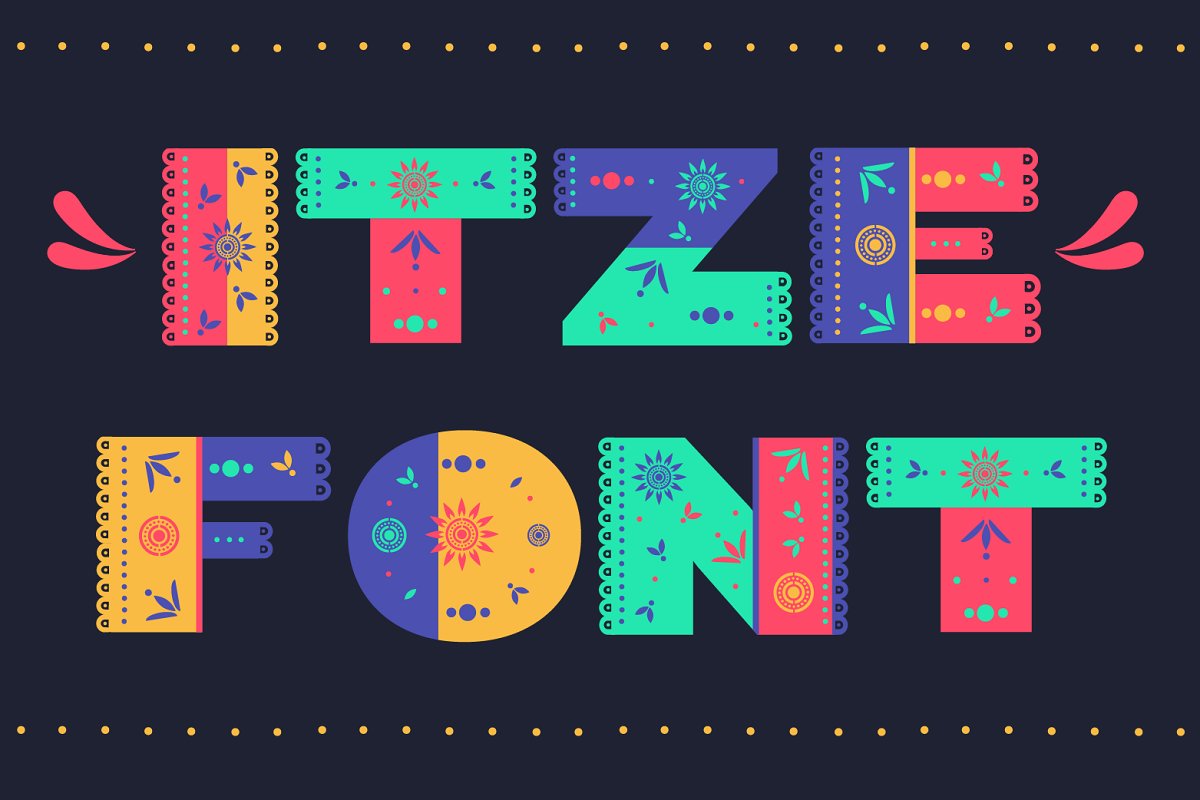 Decorative typography inspired by elements and Mexican culture. Itze font consists of 3 variables – Color, Regular and Light. Ideal for menu cards, bags, and all kinds of decorative design, modern and fun.
Info / Download Source
Muertos Typeface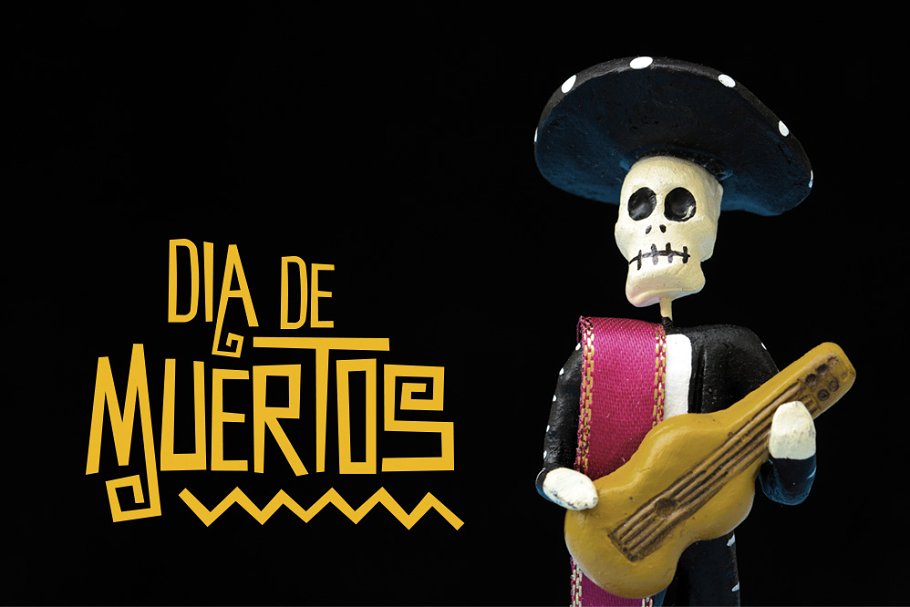 Muertos is a strange typeface with multilingual uppercase letters, alternate letters, numbers, punctuation and ornaments.
Info / Download Source
Oaxaca Handmade Font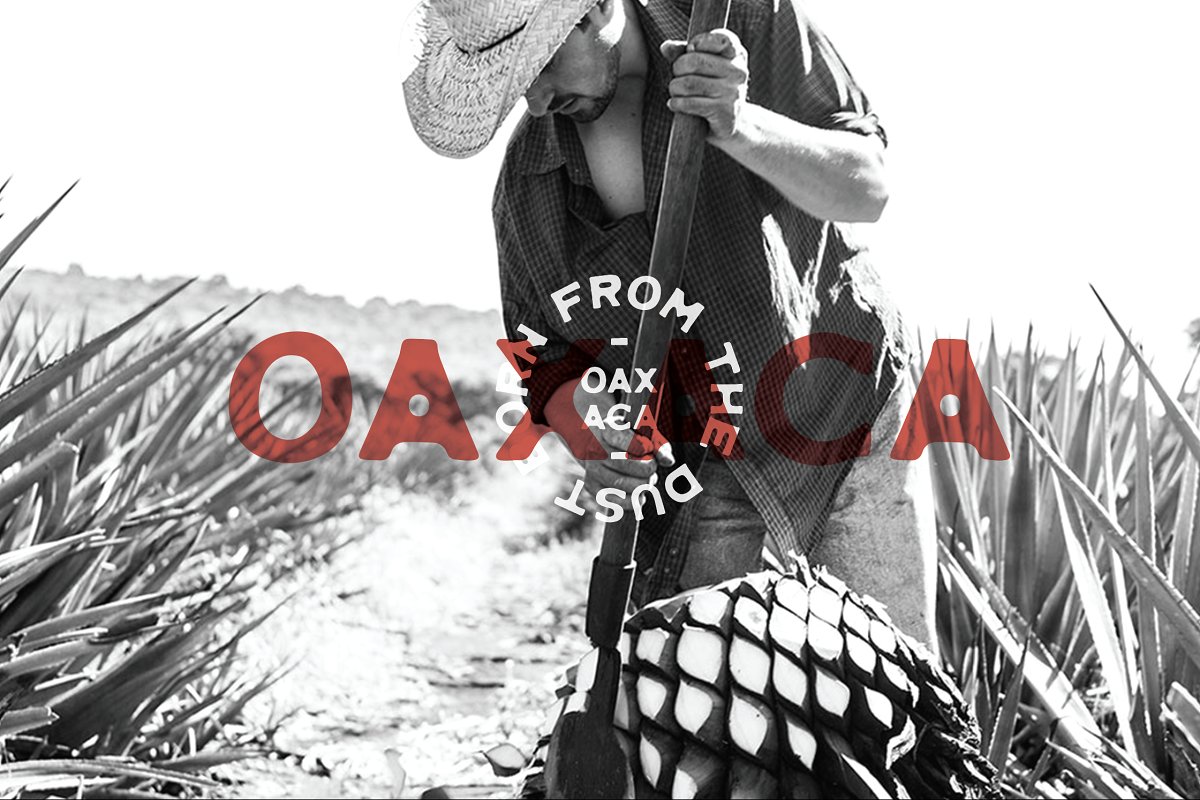 The Oaxaca typeface draws its influence from the agave fields of Oaxaca Mexico. The rustic dusty landscape lends itself to this rough and hardworking font. It is the second in the Southwest typeface series.
Info / Download Source
See De Mayo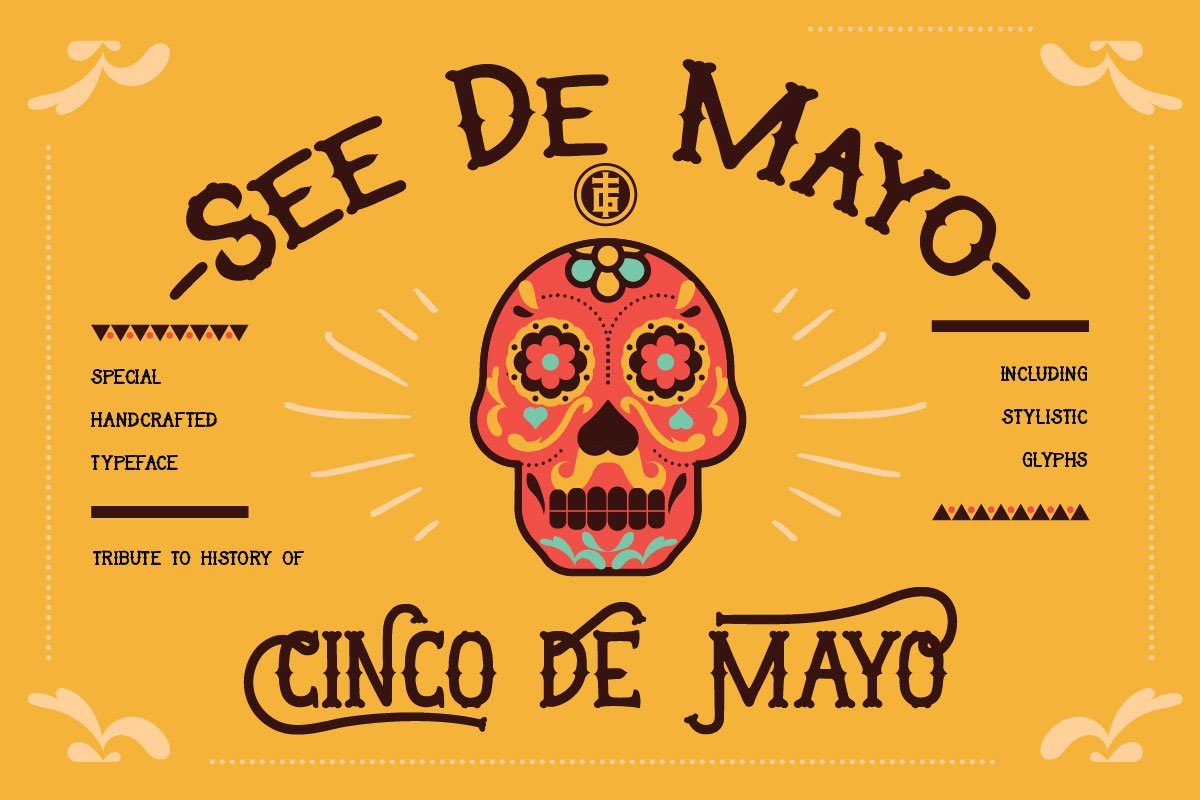 See De Mayo is a typeface inspired by western serifs in a vintage style. Featuring all caps and stylistic alternates. Includes uppercase, lowercase, numerics, punctuation, stylistic alternates and a bonus pack of colourful Cinco de Mayo vectors!
Info / Download Source
Poblano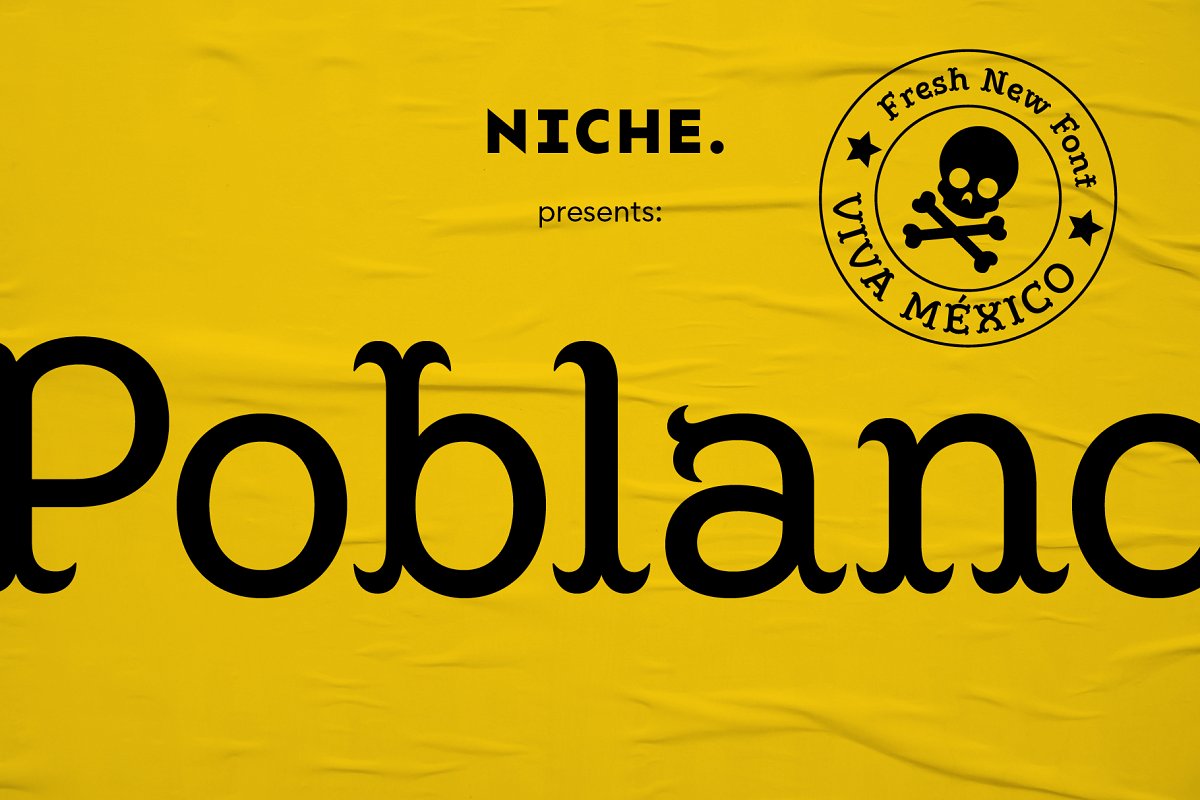 Poblano is a masterfully designed flared typeface, inspired by Gothic Tuscan that incorporates an aura of modern fun and classic southwest whimsy. With serifs that embody the beautiful, natural curve of the Poblano Pepper, it captures the pepper's essence and attitude of having the perfect amount of piquant heat.
Info / Download Source
Cincoyo Display Font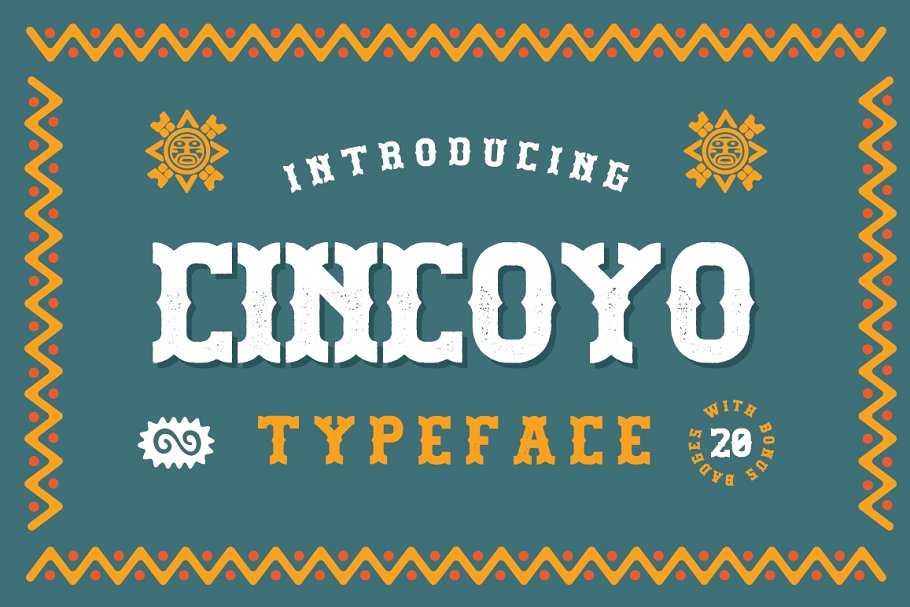 Cincoyo is a slab serif typeface with a vintage, eroded look. An all caps font that includes upper and lowercase, numerals, punctuation and a bonus set of Cinco de Mayo vector greetings!
Info / Download Source
Mexican Grape Display Font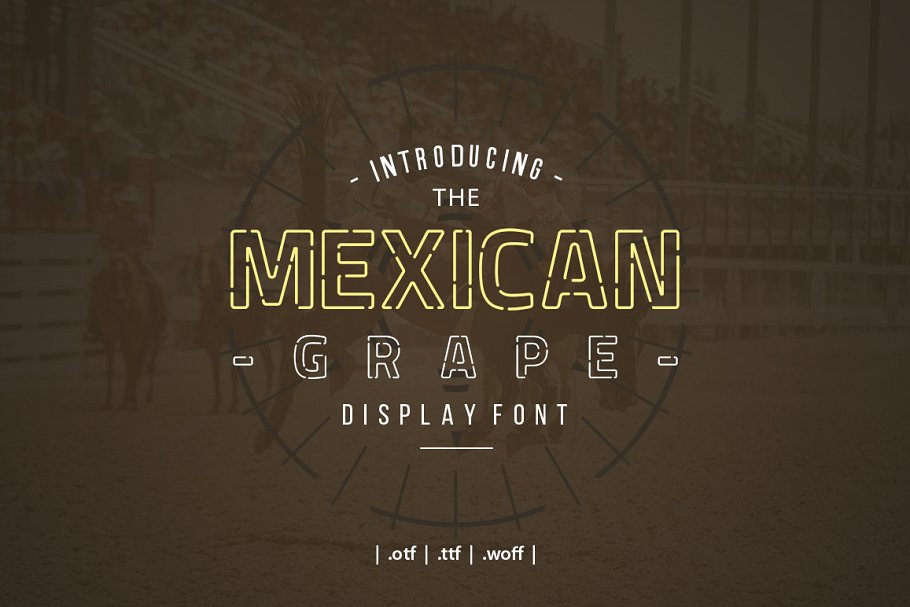 Mexican Grape font very suitable for poster, for logo, music cover, clothing, and many many cool design projects. Mexican Grape font is uppercase and lowercas. Numeric and international font.
Info / Download Source
Tequila Bundle, Font, Mascots & More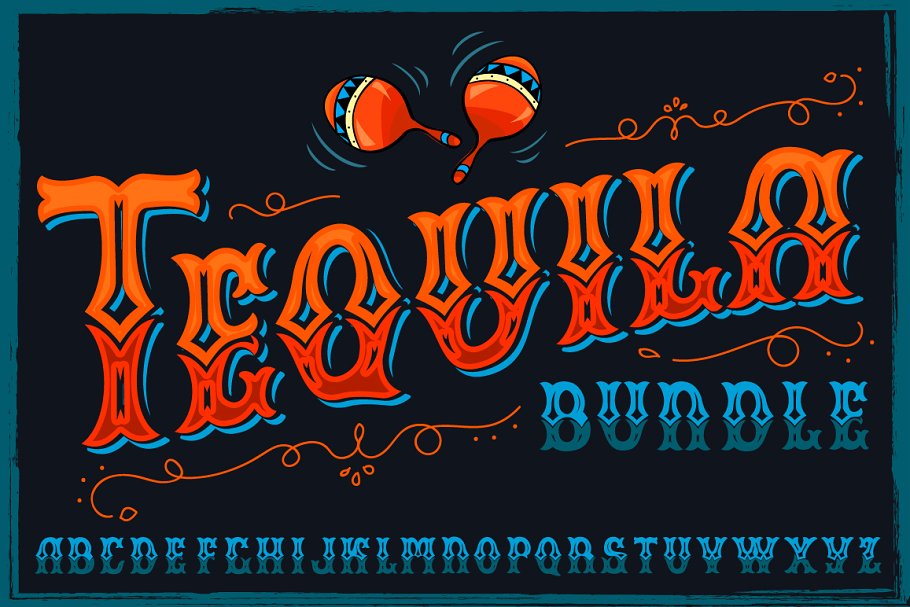 Traditional Mexican style for your designs. Package include: OTF and TTF font files, 3 mascot illustrations, illustrated stickers, seamless patterns. Illustrations resizable & editable. Vector EPS 10.
Info / Download Source
Desierto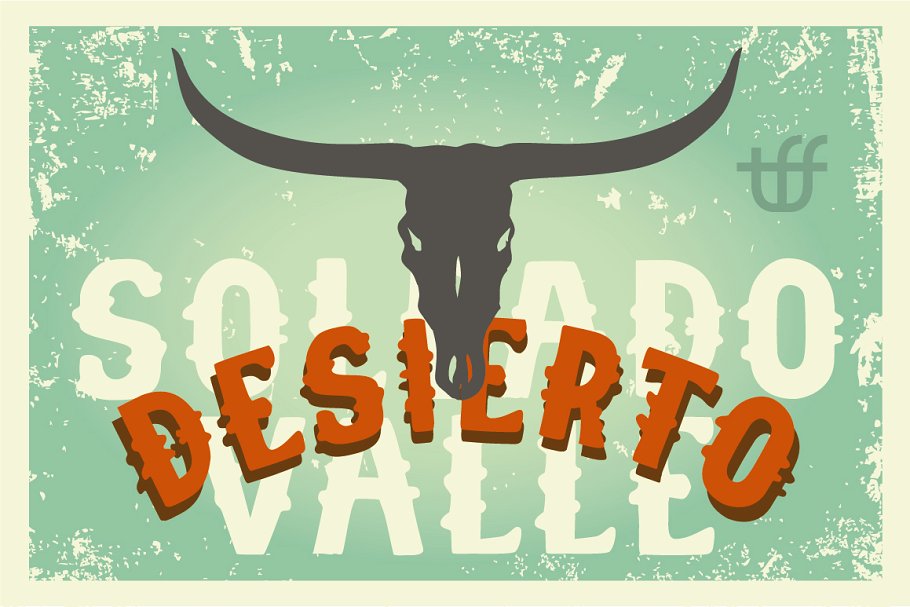 Hand drawn Mexican font for your unforgetable design projects with a Mexico's traditional style.
Info / Download Source
Chimpo Typeface + Bonus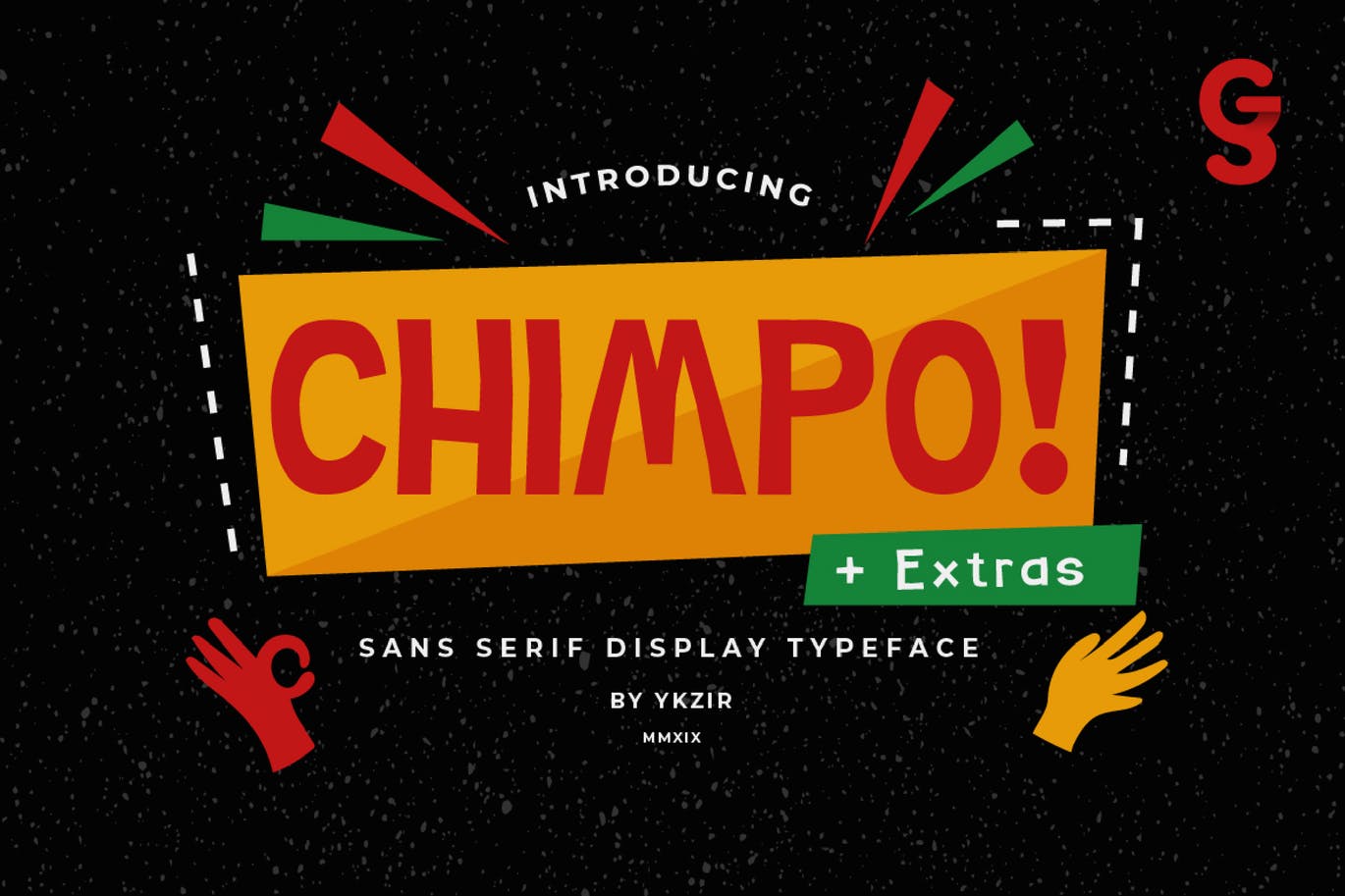 Chimpo Typeface is a fun typeface inspired by paper-cutting and vintage poster. It has a bit festive vibes but still looks simple. You can use bonuses inside to create many possibility fancy design. Made to fit some seasonal event like Horror, Mexican, Retro, even Birthday party.
Info / Download Source
Taco Bout A Party Digbats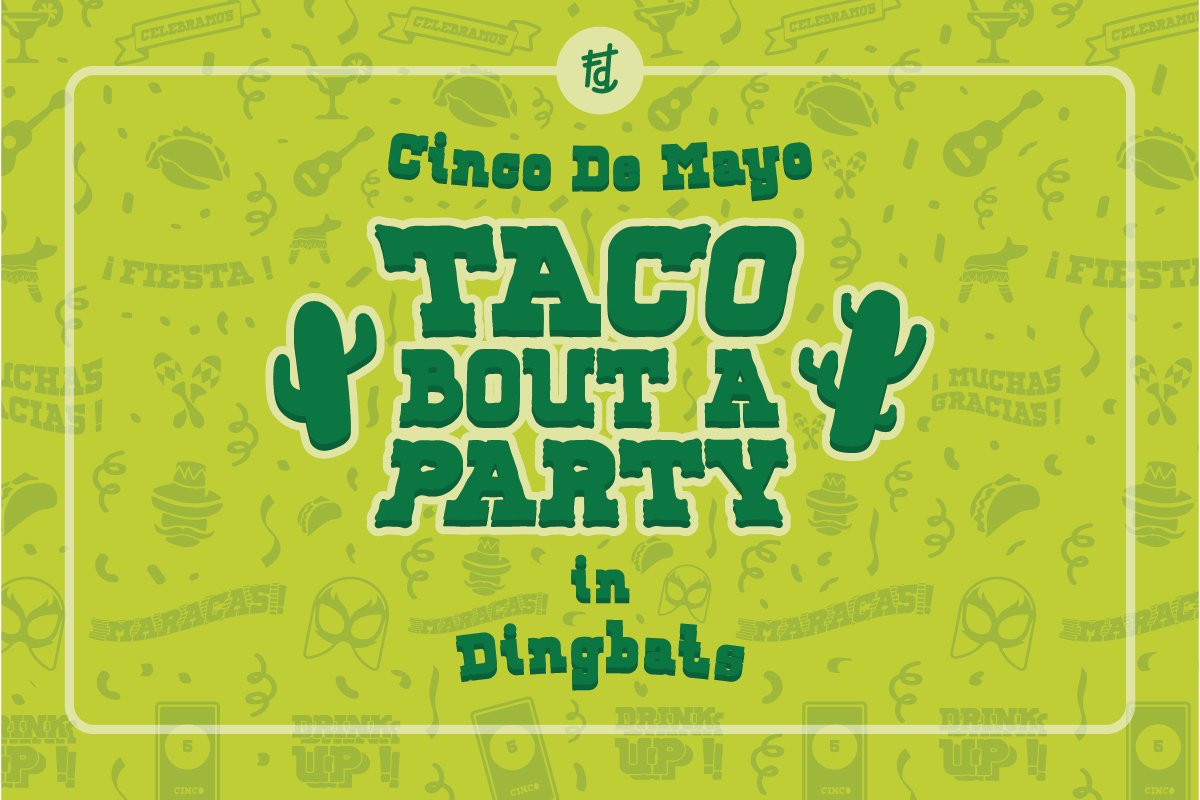 Taco Bout A Party Dingbat is excellent typeface to be used for a festive in May – Cinco De Mayo. A simple and fun typeface that you could use for Cinco De Mayo festive events on your marketing materials, greeting cards, quotes and posters! There are 52 quotes and themed elements in uppercase and lowercase alphabets.
Info / Download Source
Moloto Font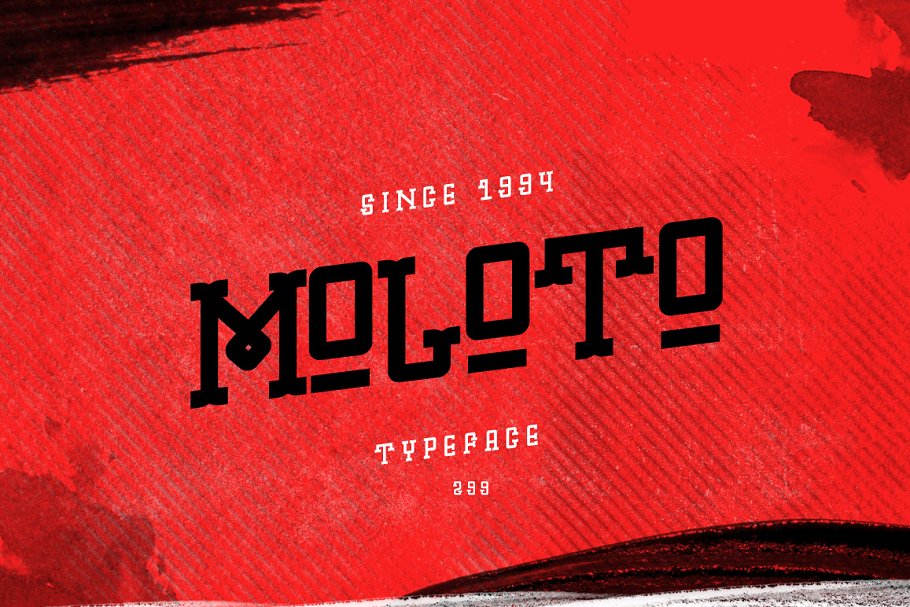 Moloto Font is presented by eldelentes. The Mexican culture inspired this typeface and you can use it for barbershops, Mexican restaurant, food recipes, tattoo design, etc. basic special symbols and letters are all featured by this font.
Info / Download Source
Tequila Typeface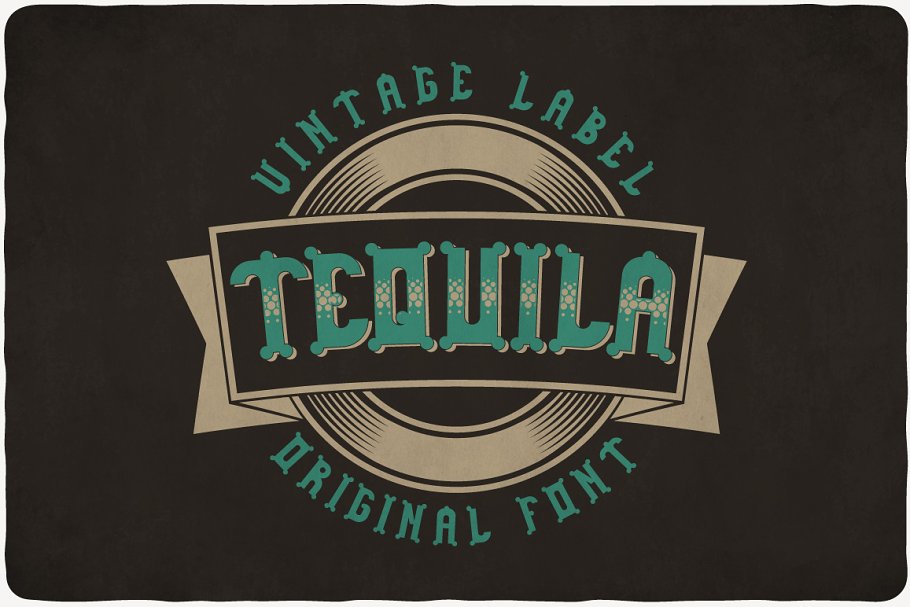 Introducing a funny look label typeface named "Tequila". It contains elements symbolizing water bubbles. Typeface is good viewed on any drink labels design.
Info / Download Source
Longhorn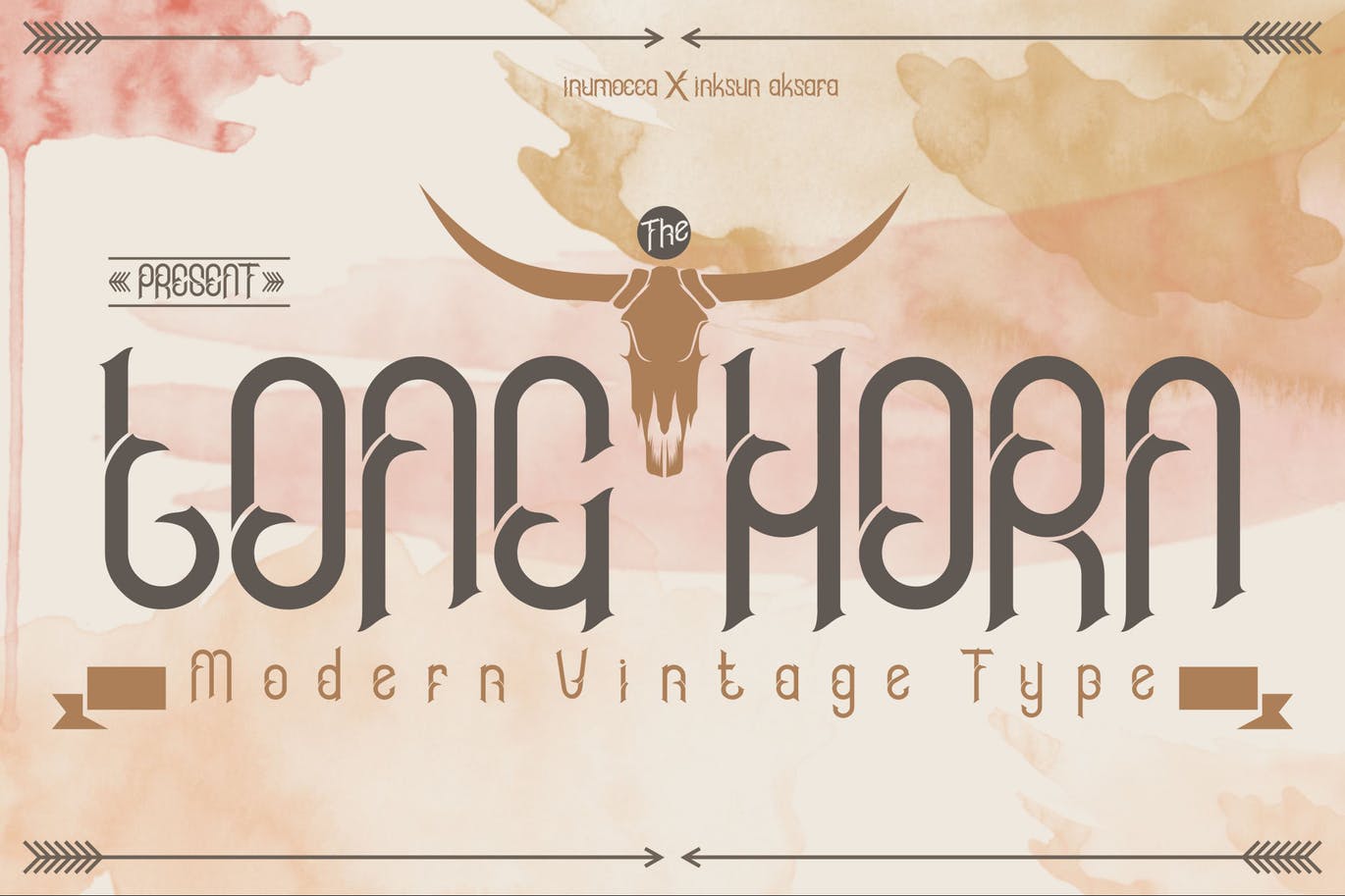 Longhorn is trully wild and vintage typeface for great typography designs.
Info / Download Source
Free Fete Accompli NF Font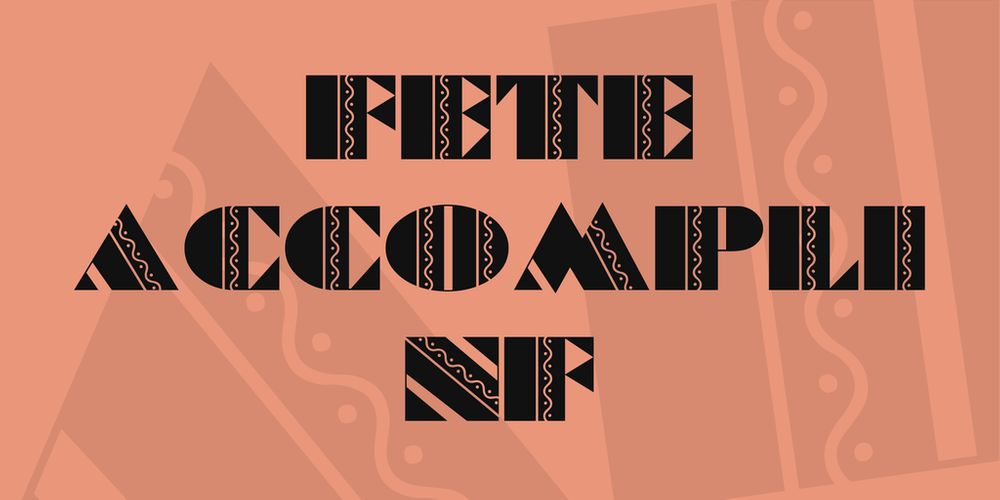 Nice Mexican traditional motive font for your awesome design. Free for personal and commercial use.
Download Source