Are you ready to create a design full of color, which does not lack joy and playfulness. This time we have prepared for you more than 20 cheerful rainbow fonts collection. All of these cool fonts were created by professional designers and are of the highest class and quality, regardless of whether it is a free or premium font.
You can use them in many designs such as children books, covers, posters, titles, packaging and many more. Feel free to check our handpicked list below and choose your favorite fonts to download. Use them without any hastle as they are moders and impressive. Keep a good mood and enjoy.

You may also like:
Rainbow – Handwritten Script Font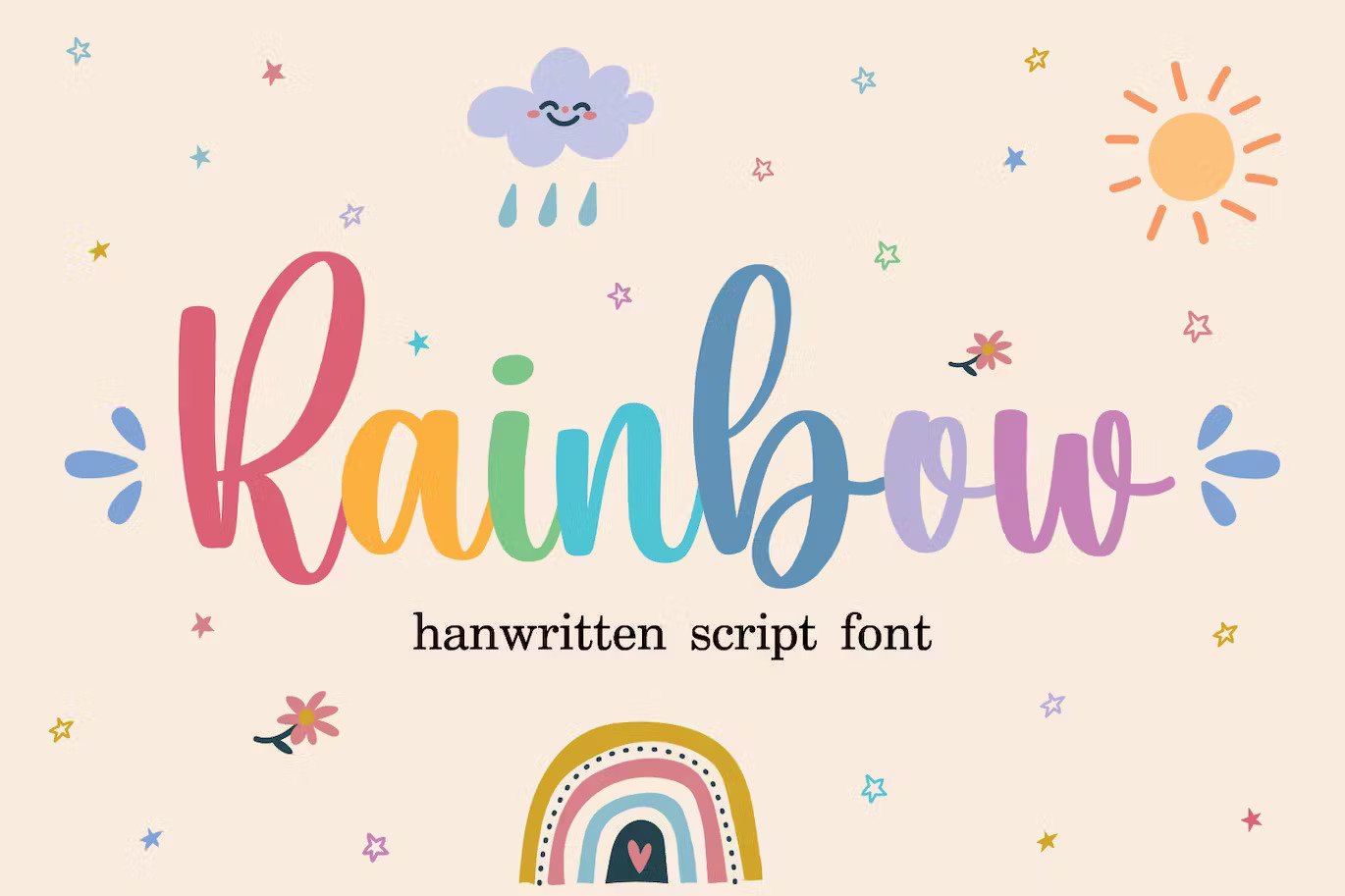 It is a playful and sweet handwritten script font. PUA encoded, which means you can easily access all of the glyphs, swashes, and ligatures. Ideal for creating eye-catching logos, branding, and quotes.
Harmony Rainbow Font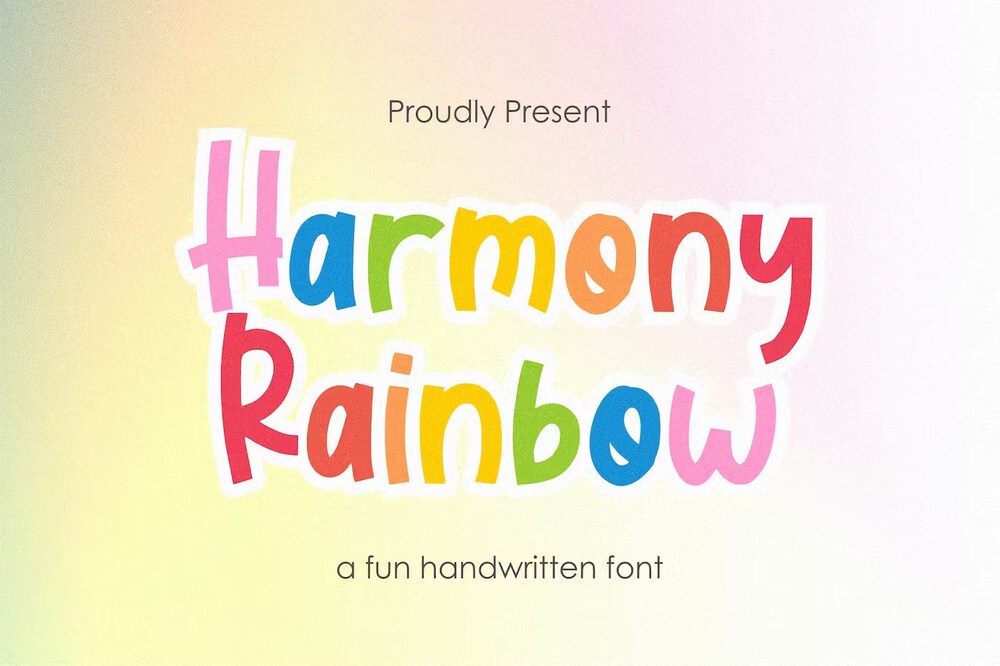 It's a display font created with a brush and ink. Multilingual support. Perfect for product packaging, logos, invitations, stationery, branding projects, labels, photography and many more.
Rainbow Lemonade Font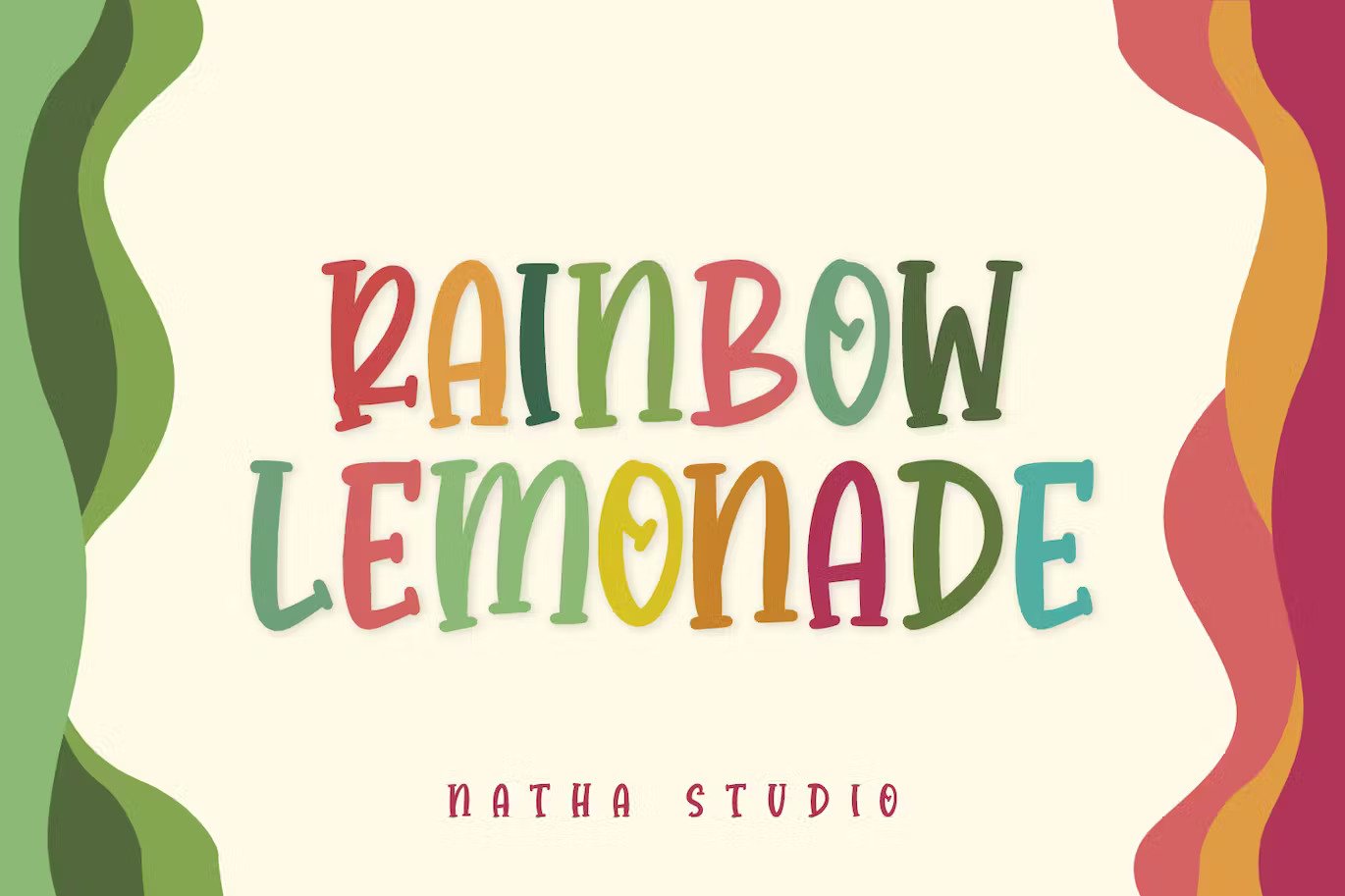 It is a beautiful handwritten font. Multilingual support. Suitable for any project like logos, t-shirt printing, wedding invitations, and greeting cards to social media quotes.
Tangerine – Retro Font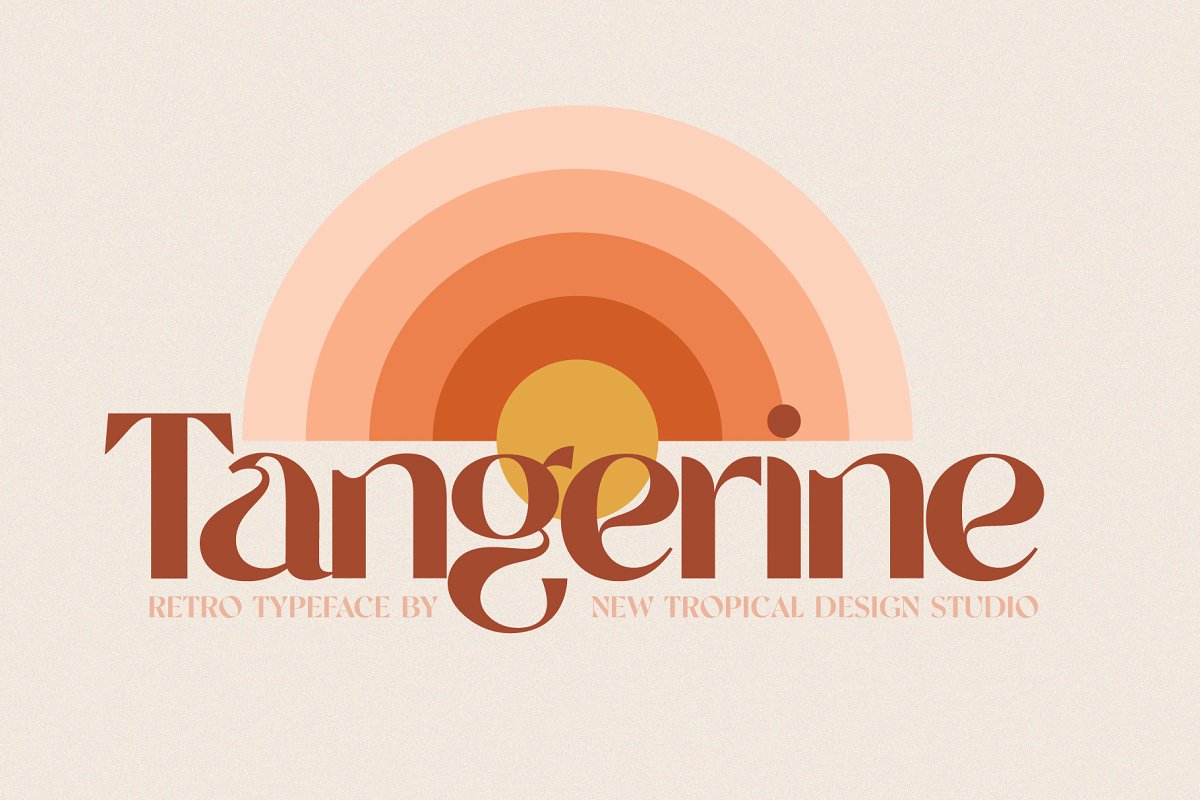 A font with 70's good vibes feel. Fits perfectly into those nostalgic moodboards and vintage logos. It come with a unique lower and uppercase plus numbers, punctuation and multilingual letters.
Rainbow / Stacked Font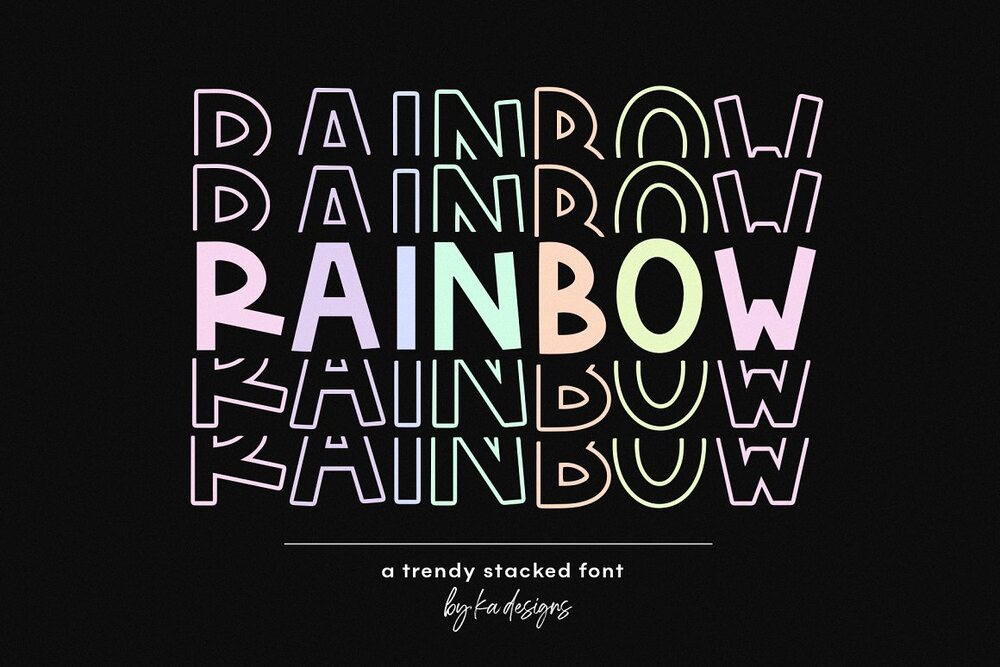 is a fun stacked font perfect for all of your designs such as shirts, mugs, posters, social media, signs and many more. This font does include accent characters.
Goldie Rainbow – Handwritten Font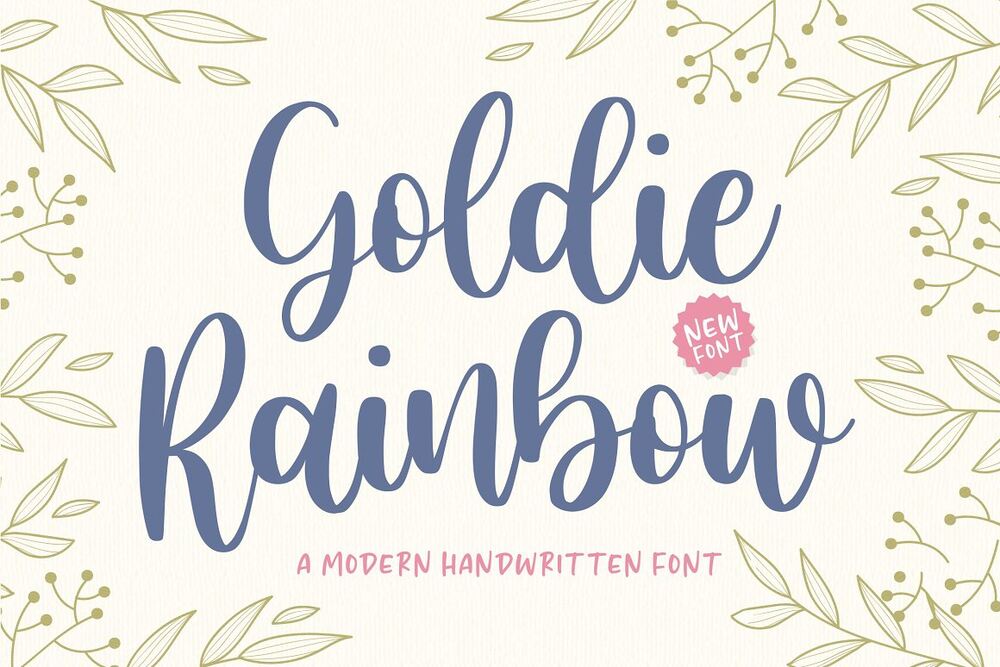 It is a flowing and lovely handwritten font, created with the help of a beautiful brush pen. Best for wedding invitations, beautiful stationary art, eye-catching social media posts, and much more. Multilingual support.
Striking Rainbow Typeface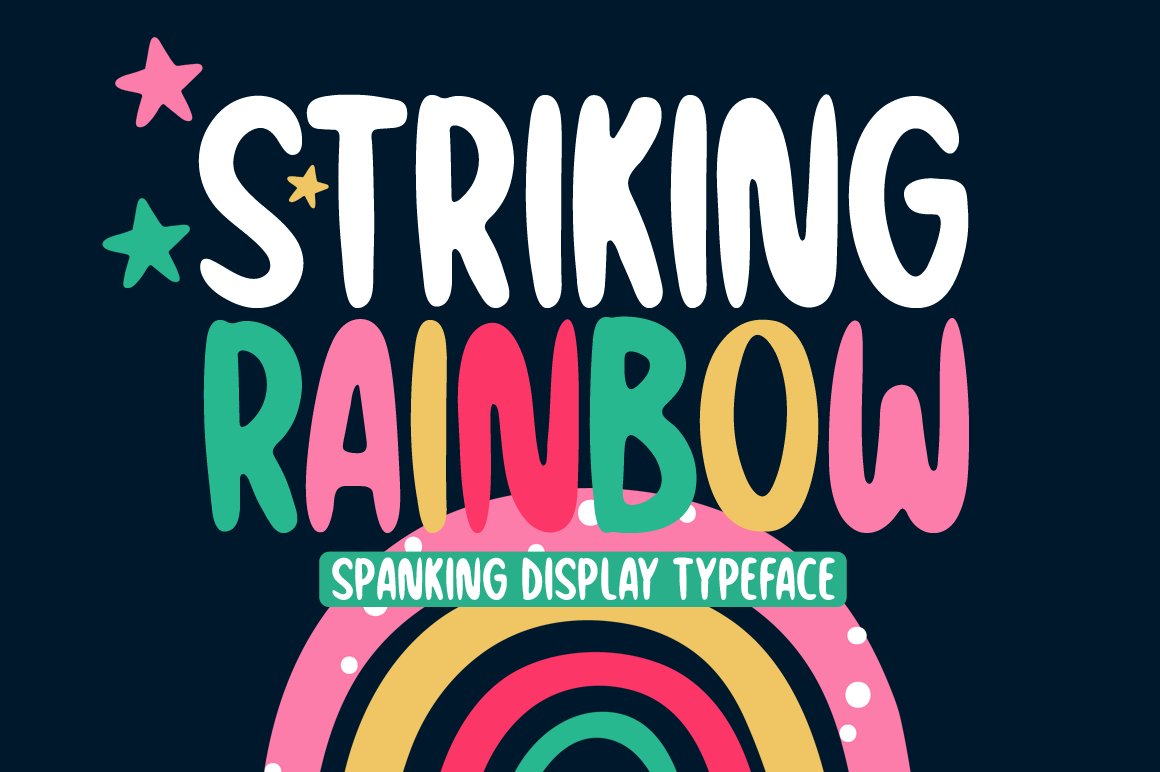 A brand new display font perfectly suited for stationery, logos, t-shirts, print designs, website headers, photo frames, flyers, music covers, posters and many more. A range of multilingual support.
Hello Rainbow Font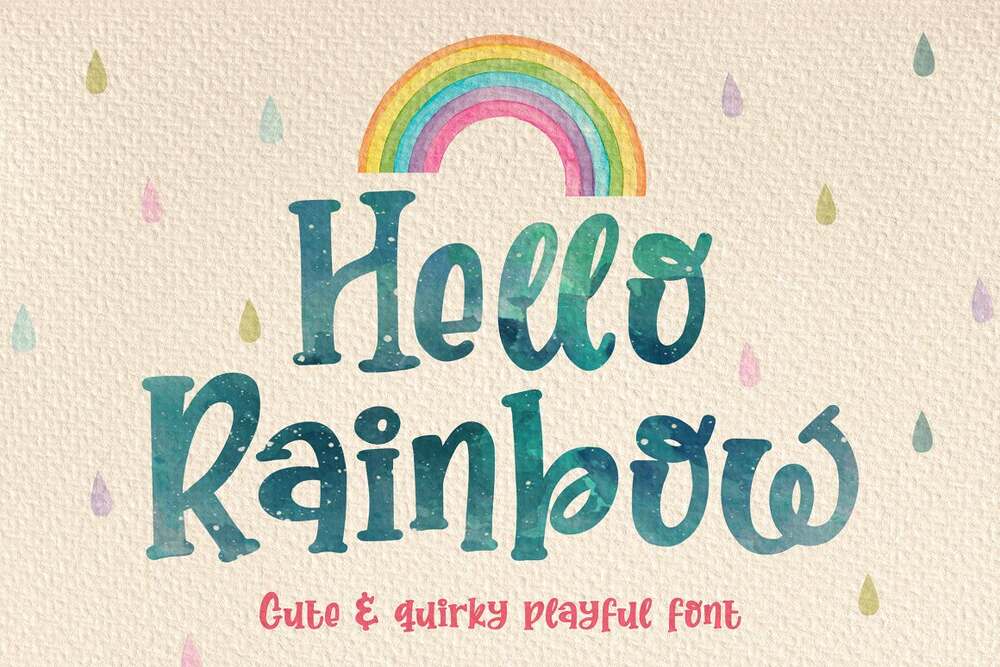 It is a cute and quirky display font with an incredibly friendly feel. This typeface will turn any creative idea into a true piece of art.
Nick Nock – Blob Display Font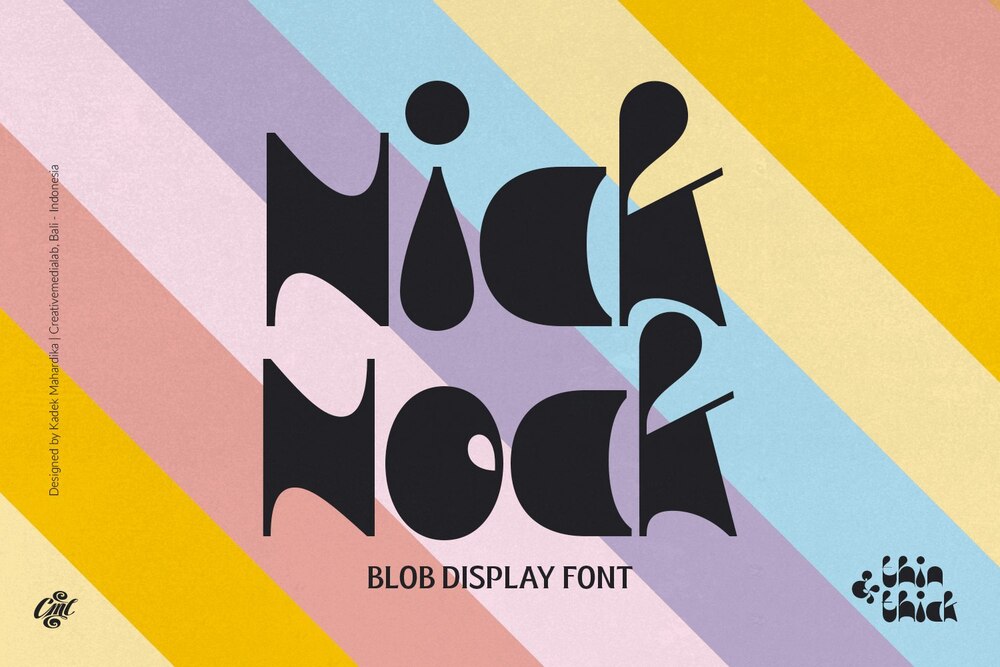 A blob and chunky display font. Comes in 2 styles featuring thin and thick typefaces, truly one of a kind. Ideal for children's creations such as posters, t-shirts, branding, logos and greeting cards.
Rainboho – Layered Font Family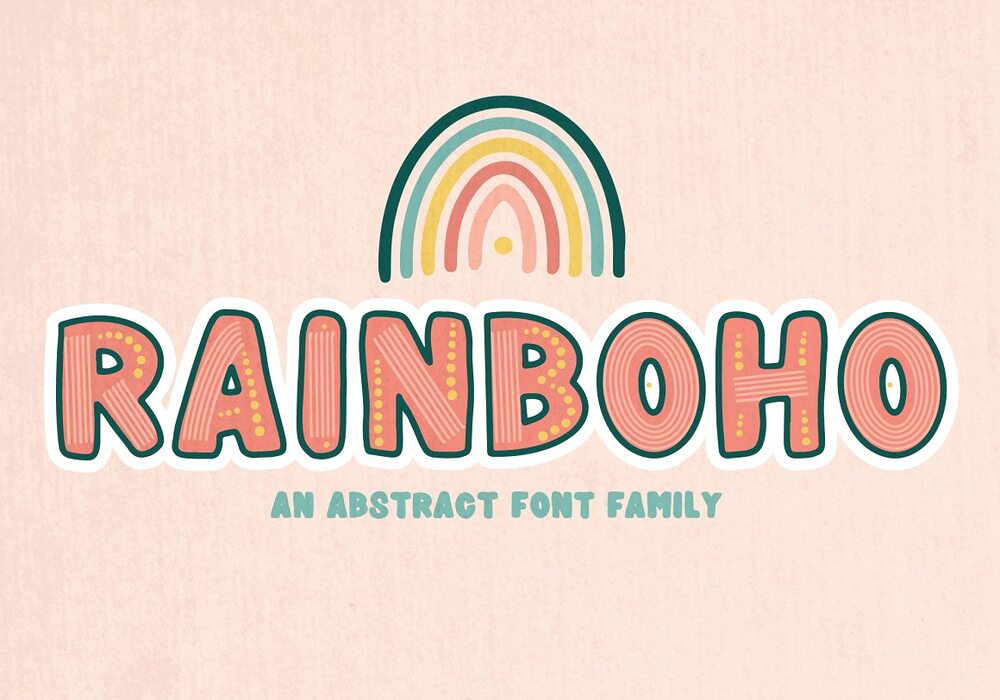 It is a modern boho rainbow hand-lettered imperfect striped and dotted stackable font family. Comes in 8 font styles. Ideal for book covers, posters, flyers, greeting cards, postcards, invitations and many more.
Happy Monday – Retro Groovy Fonts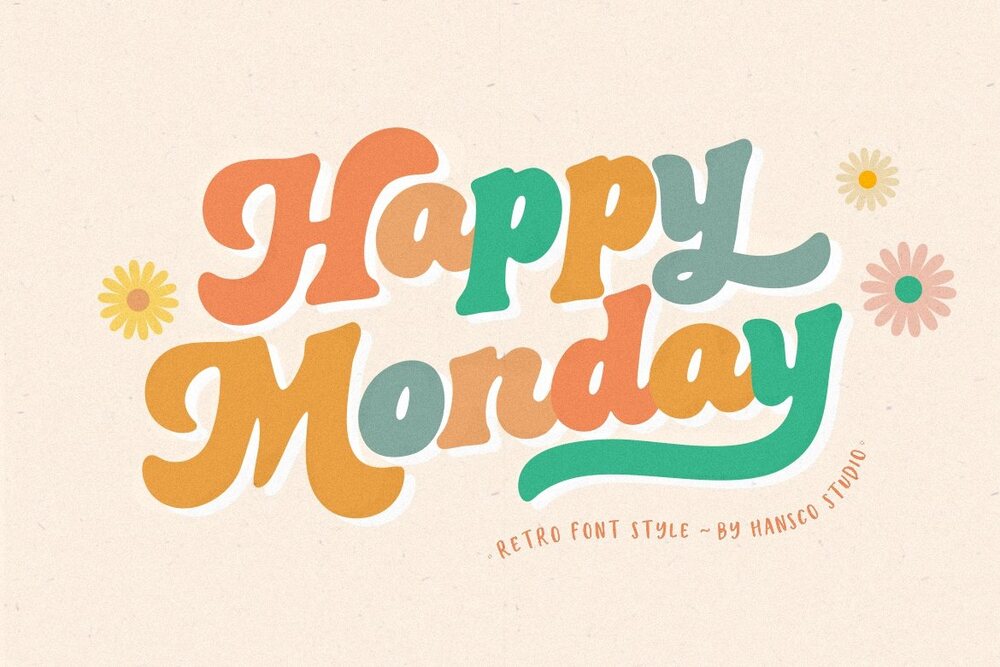 It is a retro and bold display font. Masterfully designed to become a true favorite, this font has the potential to bring each of your creative ideas to the highest level.
Rainbow Font / Free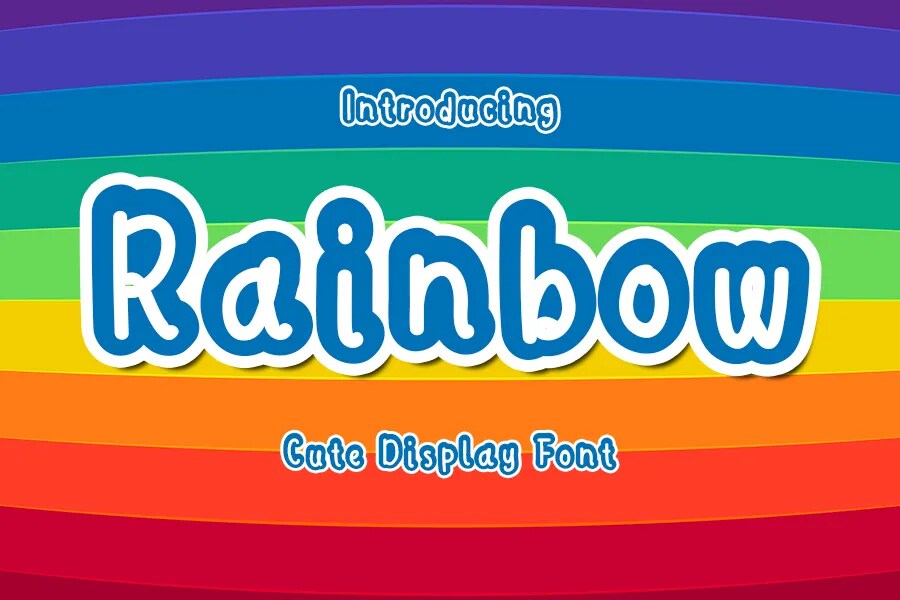 It's a cute and fresh display font. Whimsical and clean, this font will brighten up each of your designs. Free for personal use only.
Rainbow / Free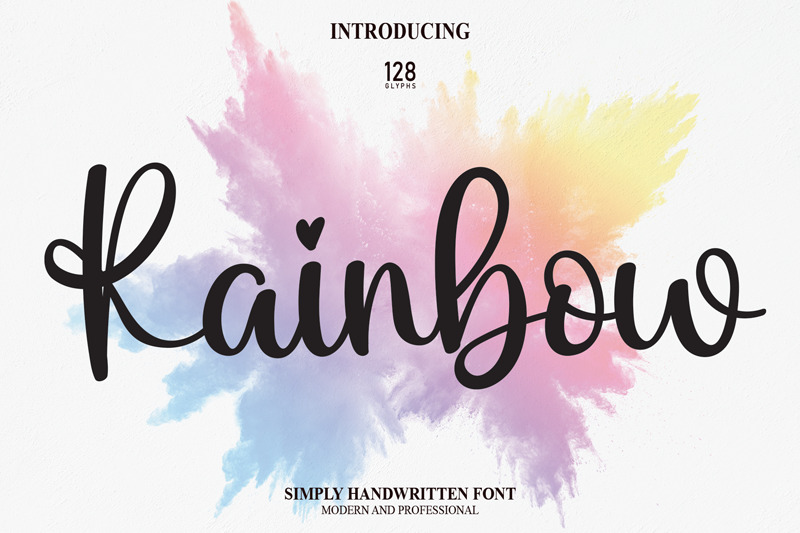 A modern and simply handwritten font for all your design needs such as book covers, greeting cards, potcards, posters, packaging and many more. free for personal use only.
Before the Rainbow Font / Free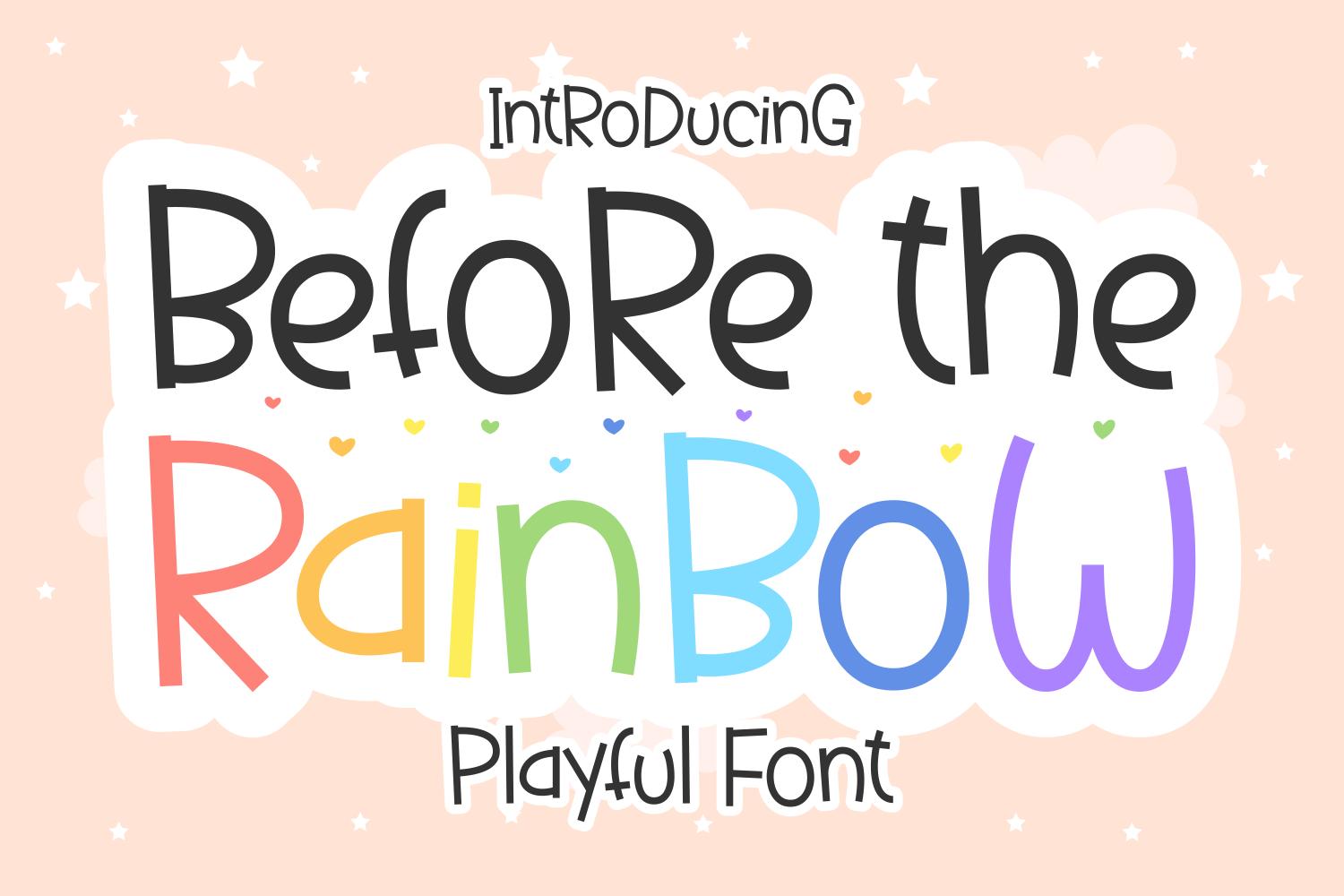 It is a playful and quirky display font that will lighten up each of your designs. Ideal for children-themed designs, especially when combined with bright colors. Free for personal and commercial use.
Bubble Rainbow Font / Free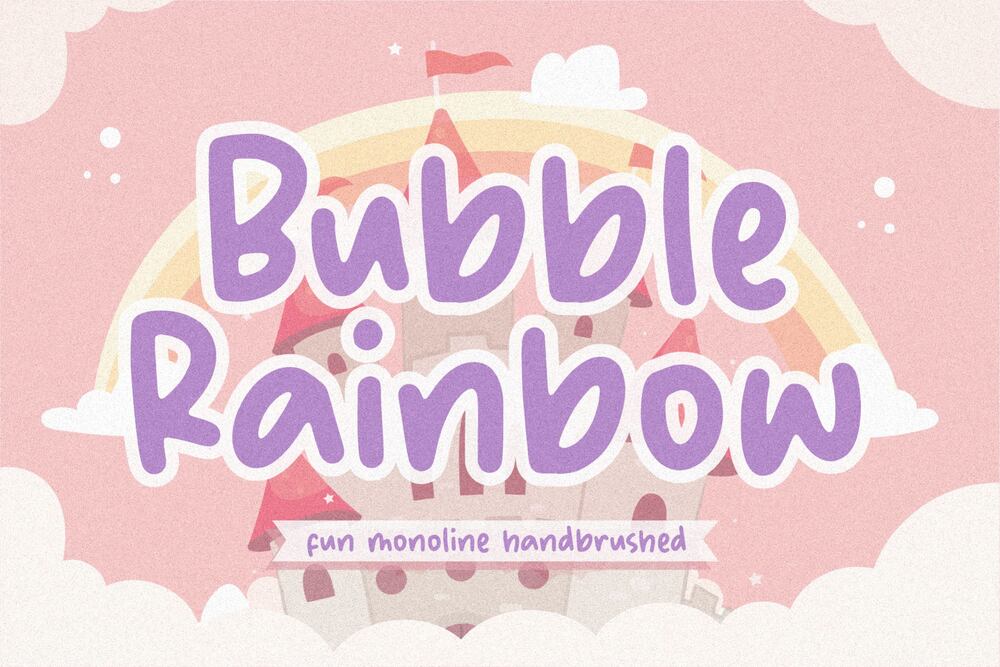 A bold fun handbrushed font that is so good for your designs such as titles, covers, posters, greeting cards, packaging and many more. Free for personal use only
Rainbow Font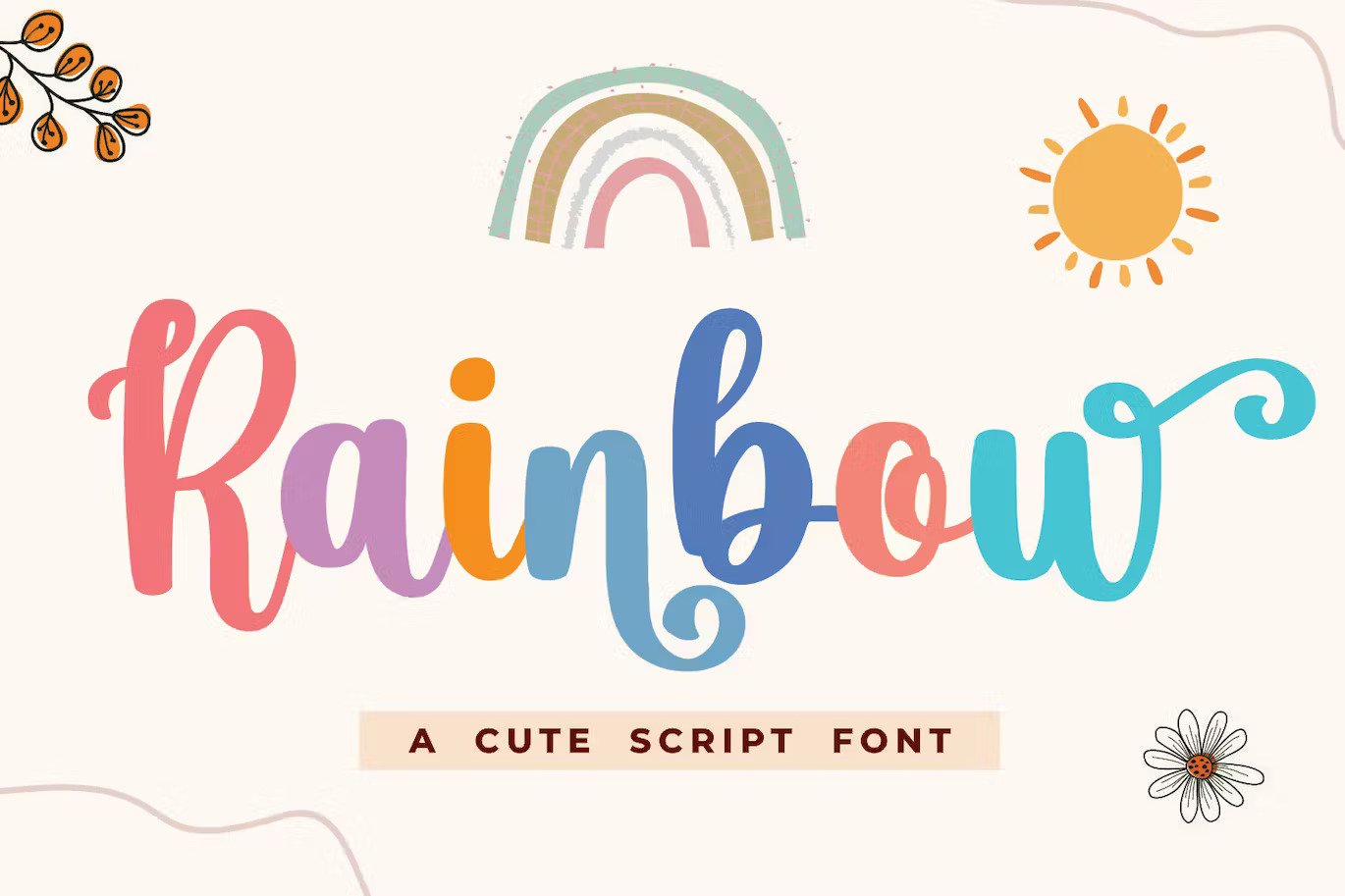 A delightful font that will add a burst of color and whimsy to your designs. perfect for creation of eye-catching designs.
Rainbow – Modern Vintage Font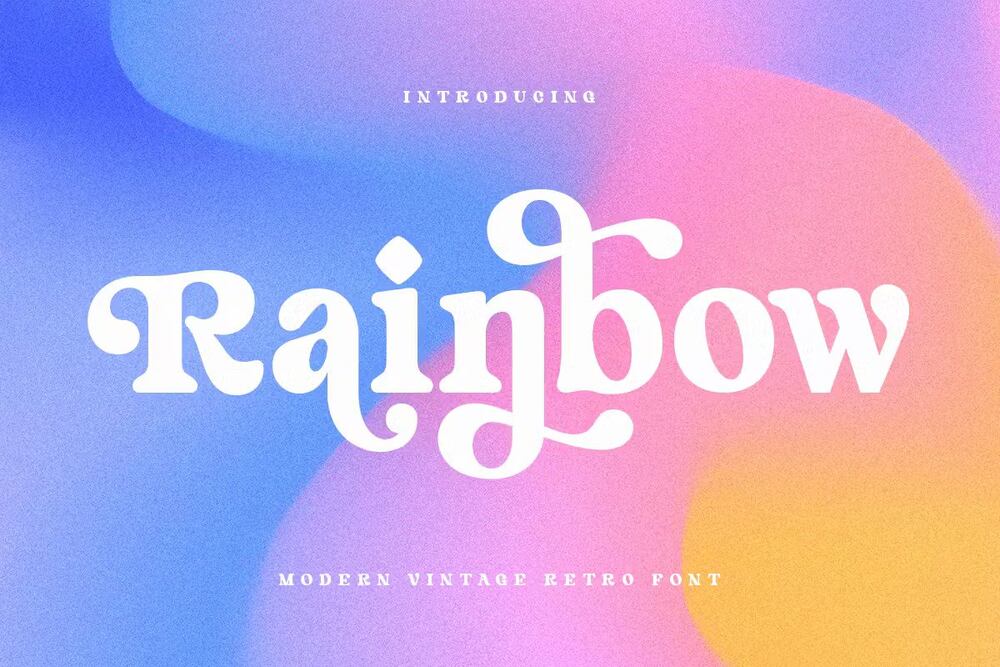 A font that created special for unique branding needs, with extra ligature in unique style that ready to add value of your brand. Use it for all your design needs.
White Rainbow Playful Vintage Font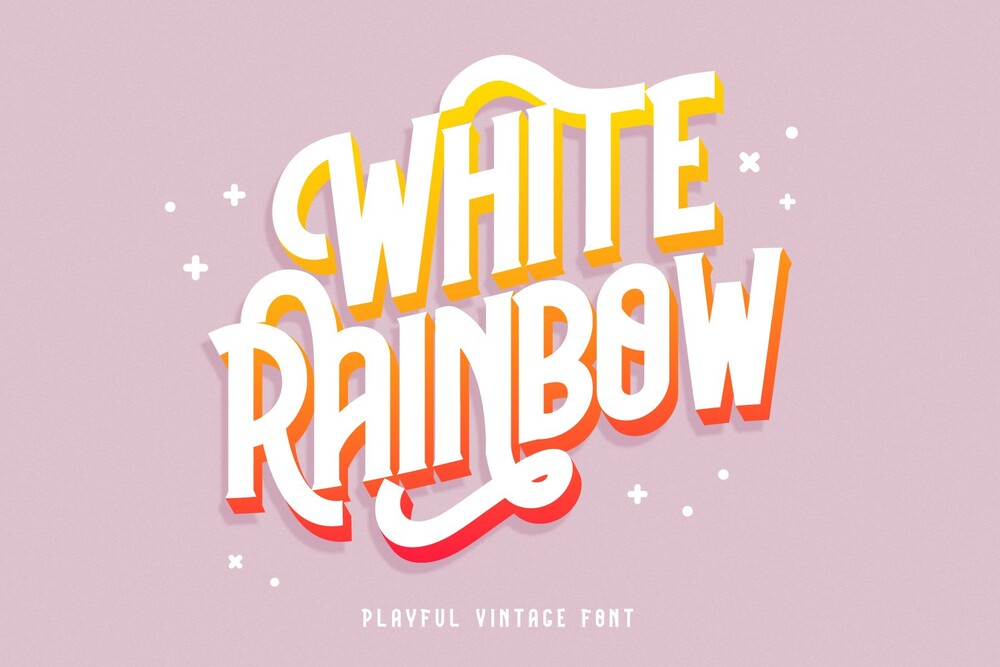 A fun and casual vintage retro decorative font. The definition of real versatility and flexibility. You can rock on both vibes, retro and modern by using a single font. Ideal for logos, branding, posters, food and beverages, social media content, websites and many more.
Hallo Rainbow / Fancy Handwritten Font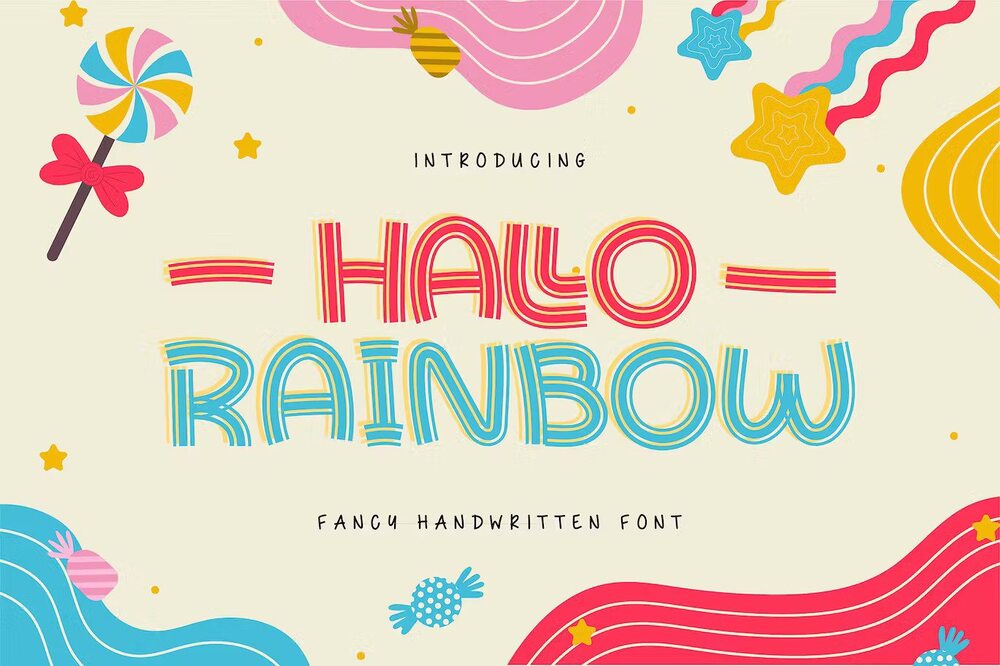 A fancy handwritten font with a calligraphy style. So beautiful on invitation like greeting cards, branding materials, business cards, quotes, posters, and many more. Multilingual support.
Rainbow Night – Display Font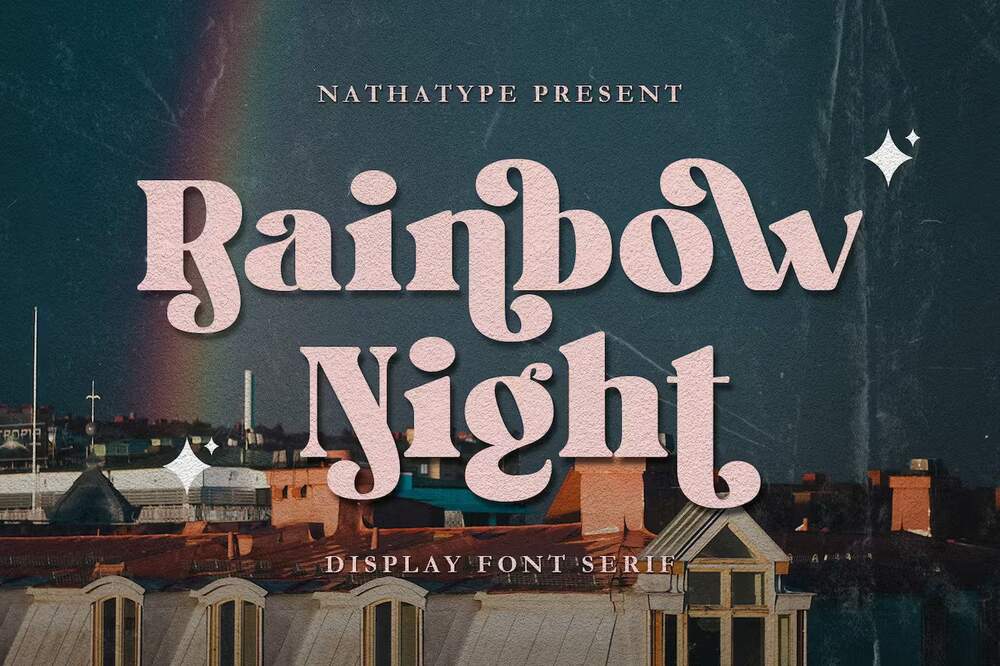 It is an elegant, prominent display serif font to attract everyone who sees it. This font is deliberately created in thick lines and strong contrasts as the characters of a display font to produce strong visual displays. Multilingual support.
Aloha Rainbow / A Bold Display Font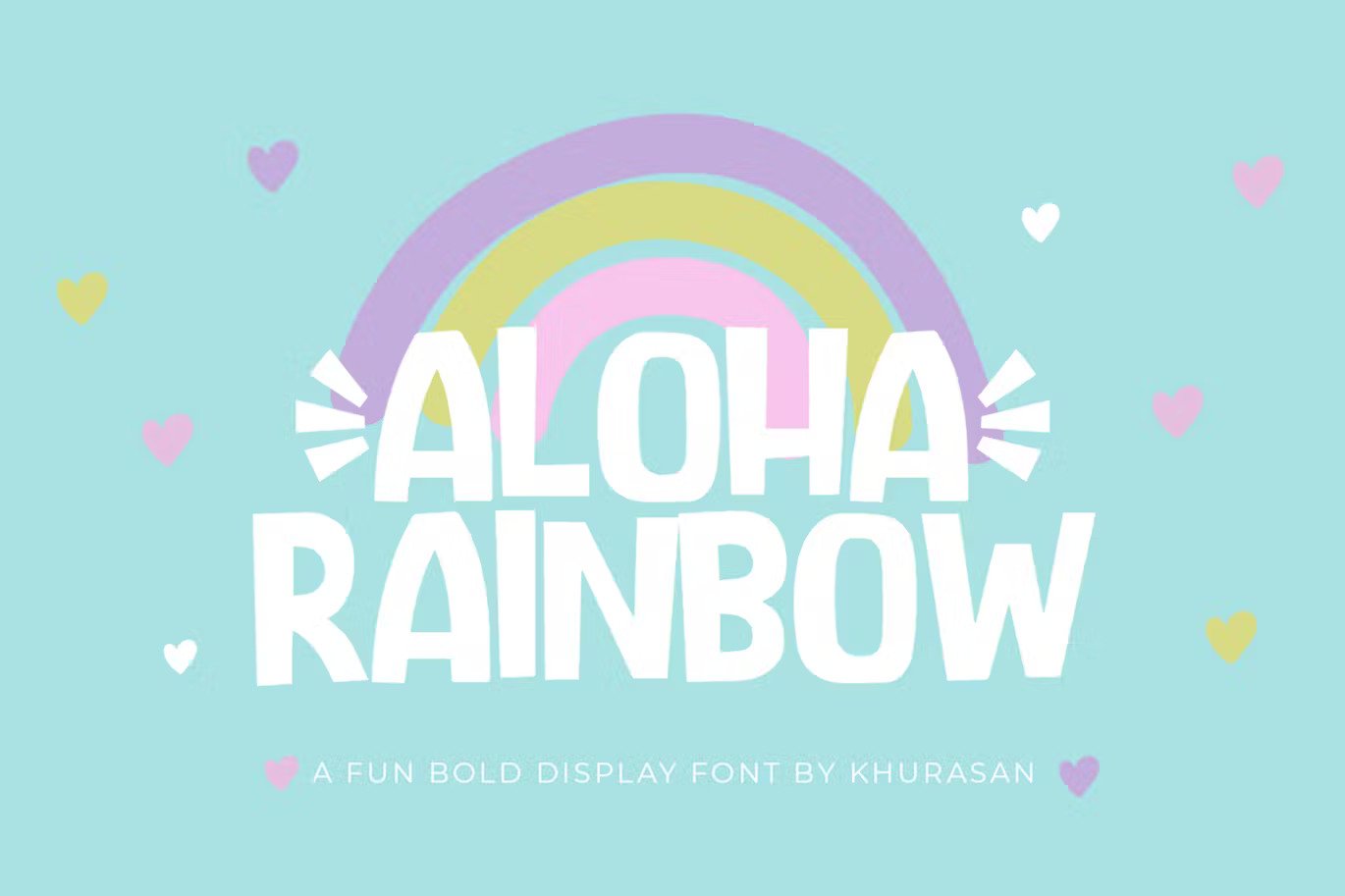 It is a fun bold display font, fresh and modern style. Suitable for logos, branding, greeting cards, posters and any designs that you create.