You want to turn your design into a much more interesting one, you will also need sophisticated fonts such as our handpicked circus fonts, which have a very fun and exclusive feel. All these circus fonts has been crafted by professional designers and are in the best quality no matter it is free or premium font. Feel free to download the fonts from the list below and enjoy! 🙂

You may also like:
The Circus Font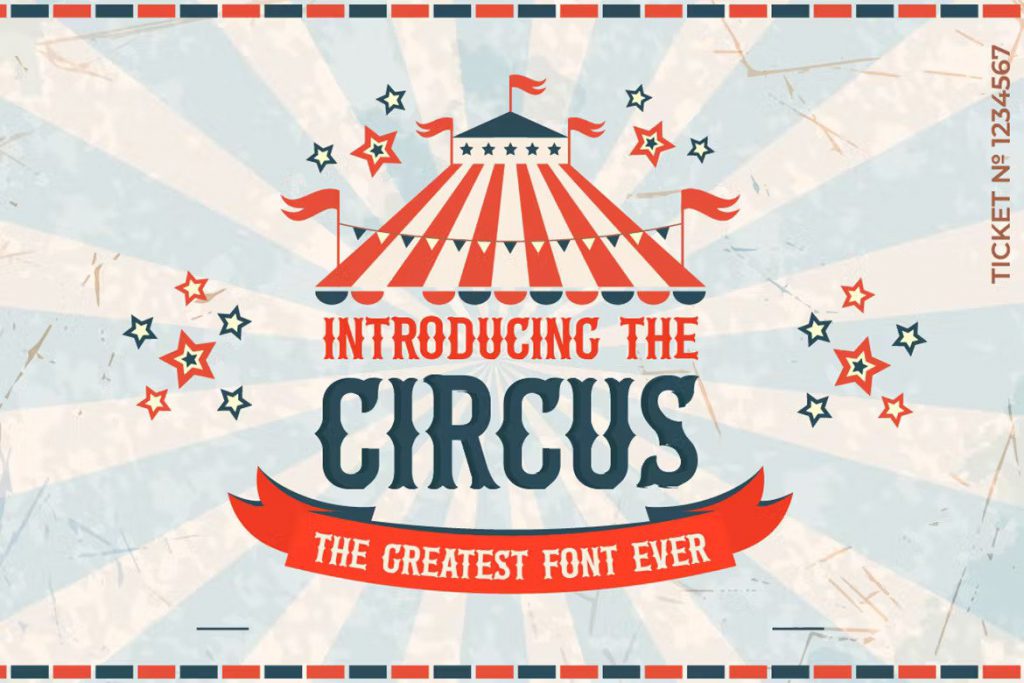 One of the most attractive circus font for your special designs. Perfect for brochures, titles, covers, branding and etc.
The Circus Show – Carnival Display Font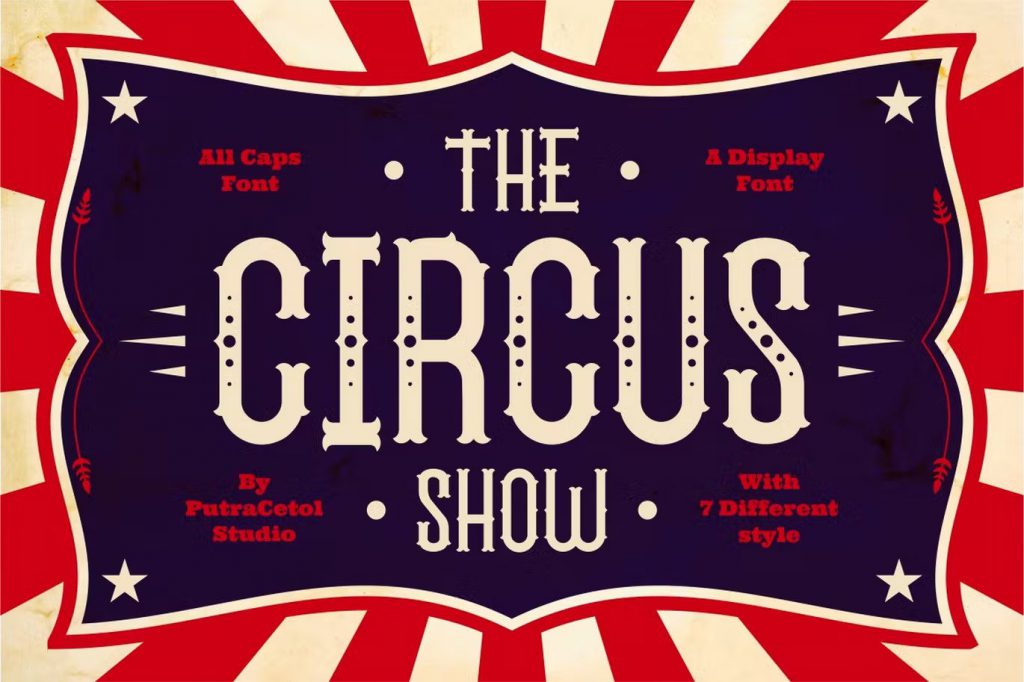 Inspired from American circus, carnival typography and tattoo from 80's. Ideal for headings, covers, posters, logos, quotes, product packaging, merchandise, social media and etc.
Circus Freak Font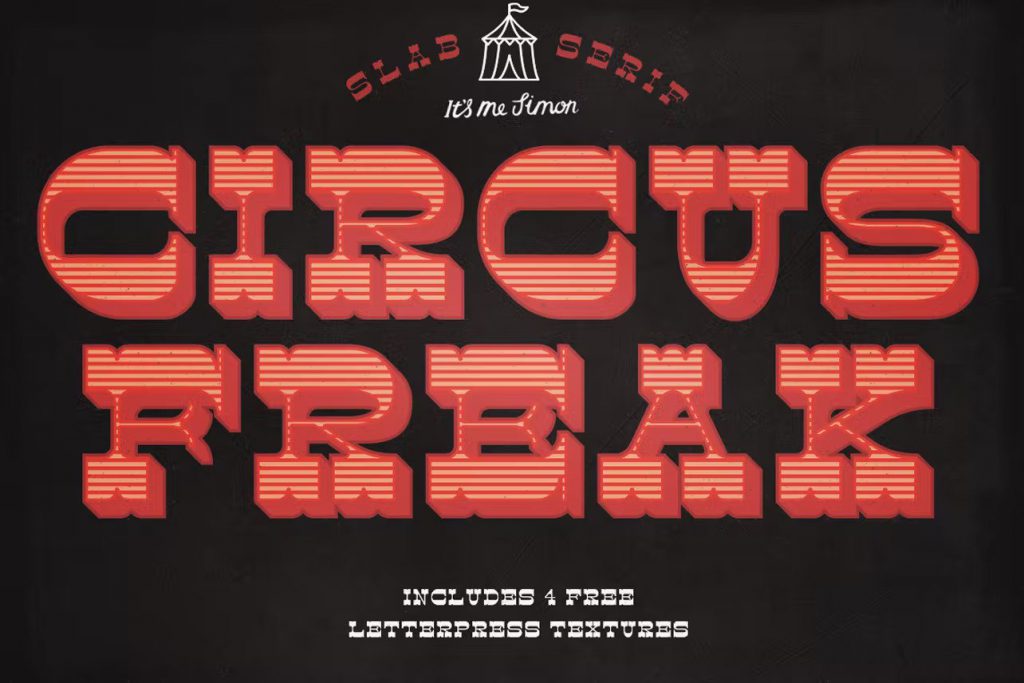 Partly inspired by the old American chromatic wood type from the late 1800's. Perfect for vintage printing, headlines, covers, posters and etc.
Acrobats – Circus Font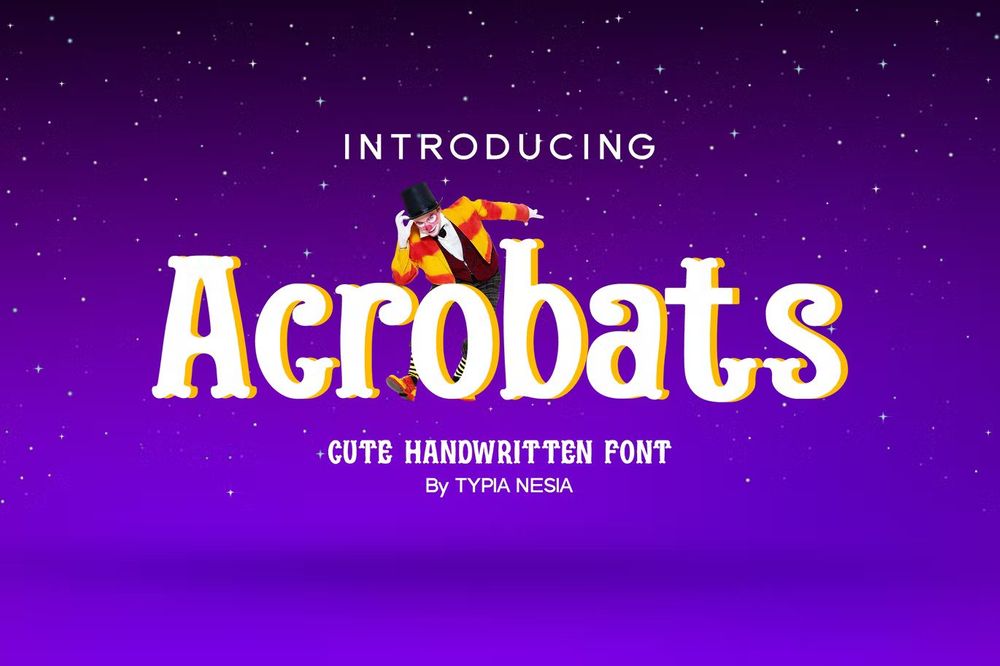 It's a circus display font is perfect for your up coming projects such as logo branding, editorial designs, stationery designs, blog designs, modern advertising designs and etc.
Greatest Circus Font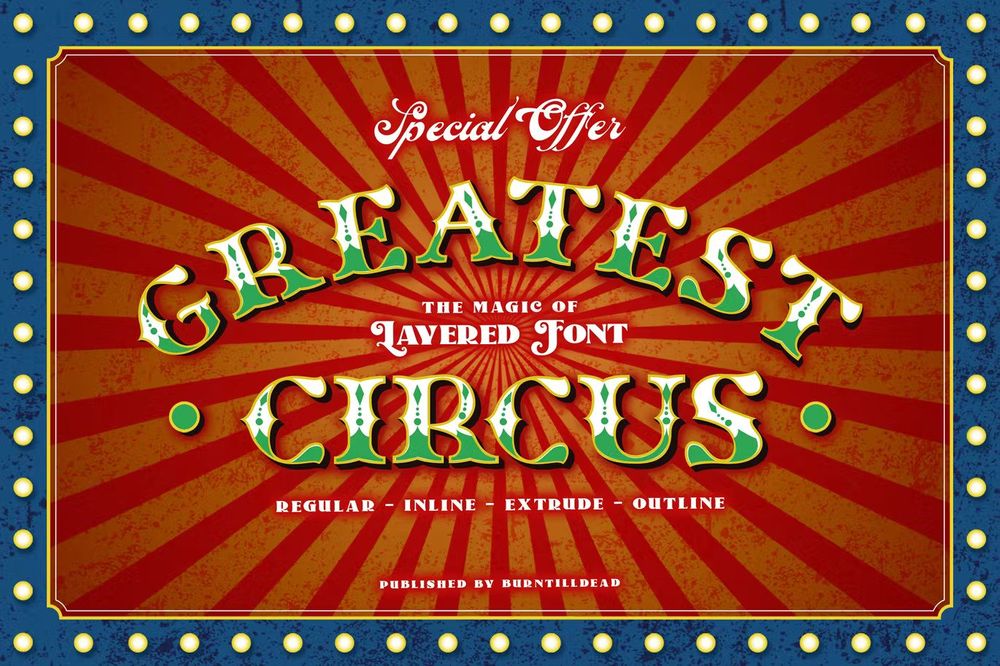 This font was inspired by the classic circus logo sign. Ideal choice for carnivals, music events, magician show, casino logos and etc.
Balclown – Fun Bold Children Font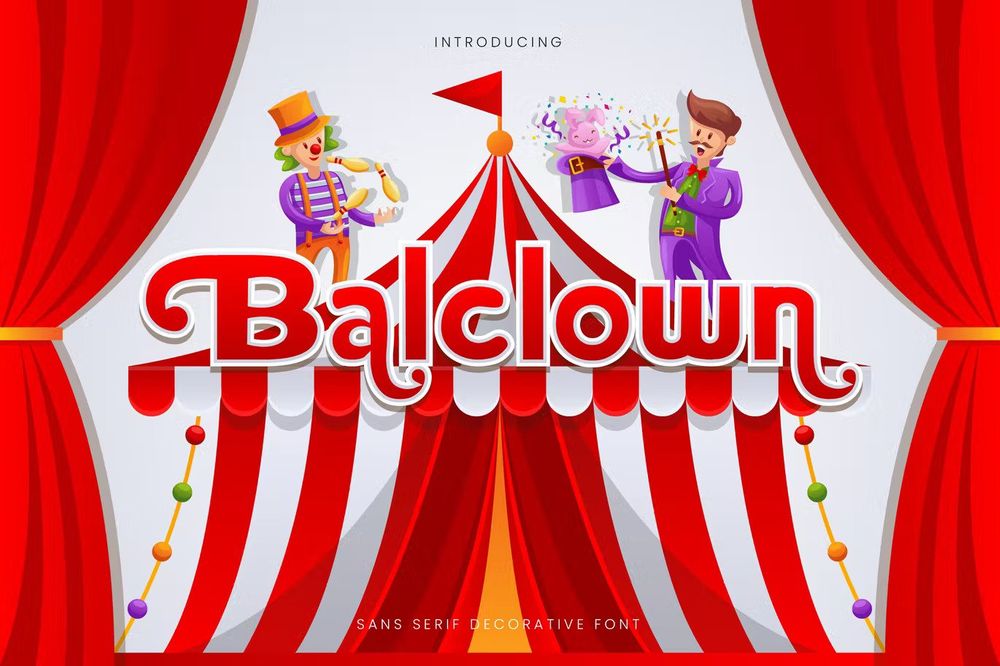 Crazy handsome font for your designs suitable to use for cute children purpose especially children related occasion and not only.
Furius Font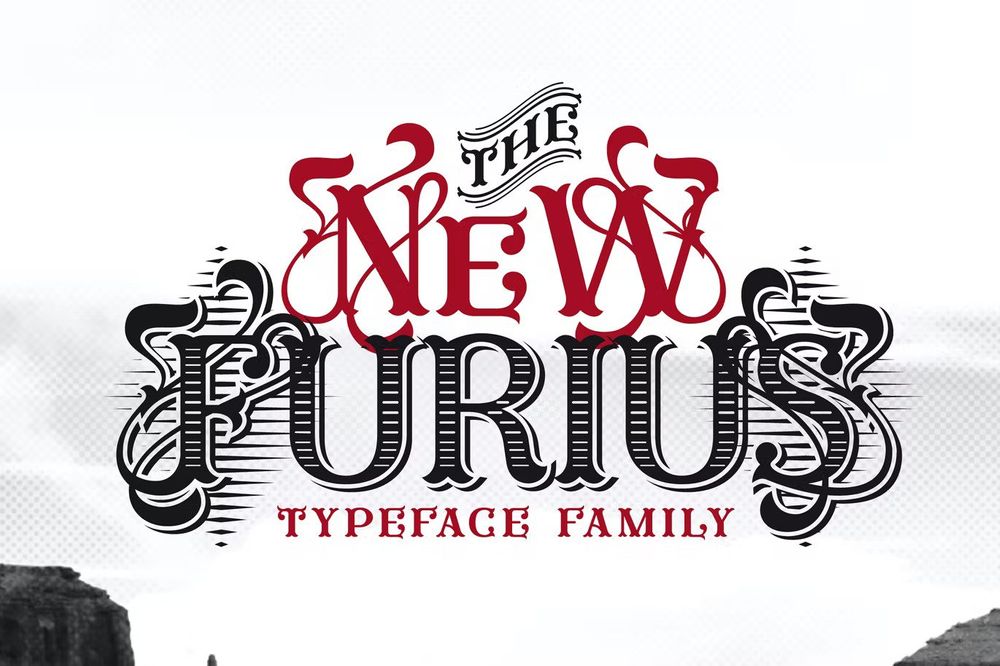 It's a display typeface inspired by the split serif style of woodcut or chiseled letters found in roman inscriptions. Perfect for titles, covers, headings, posters, casino designs and etc.
Fun Show – Layered Display Font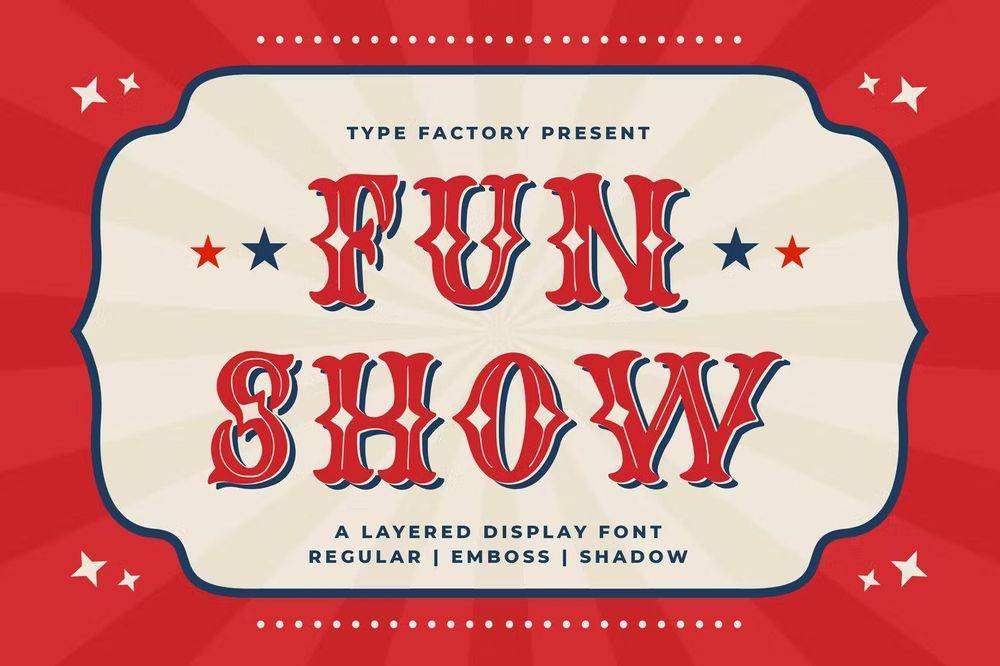 It's an amazing layered display font with playful feels. It has 4 fonts, the four fonts are used with the layers method. Looks spectacular in packaging designs, displays, and logotypes.
Free CIRCO Font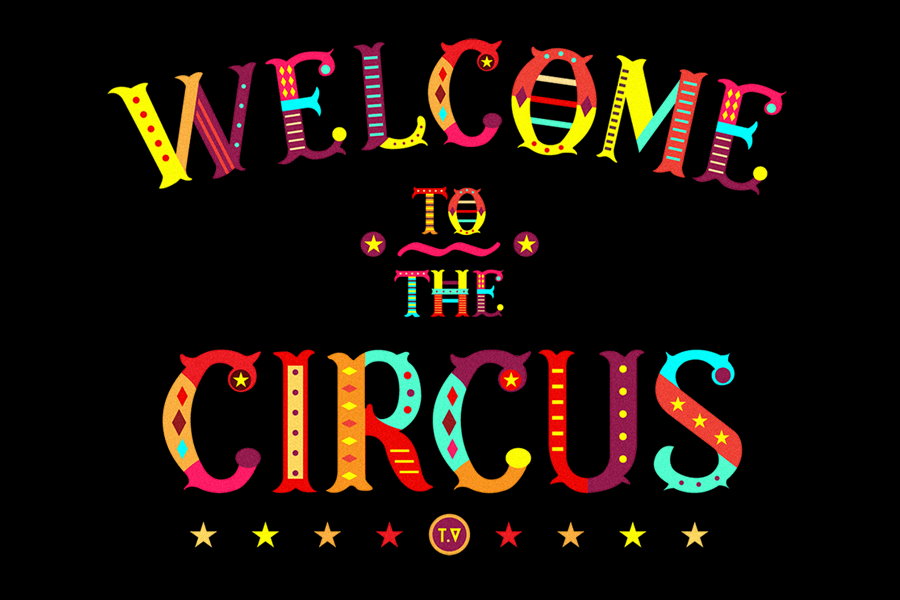 Funny and colorful circus font free for personal use only. Ideal for your designs such as carnival, covers, titles, posters, flyers and etc.
Free Circus Display Font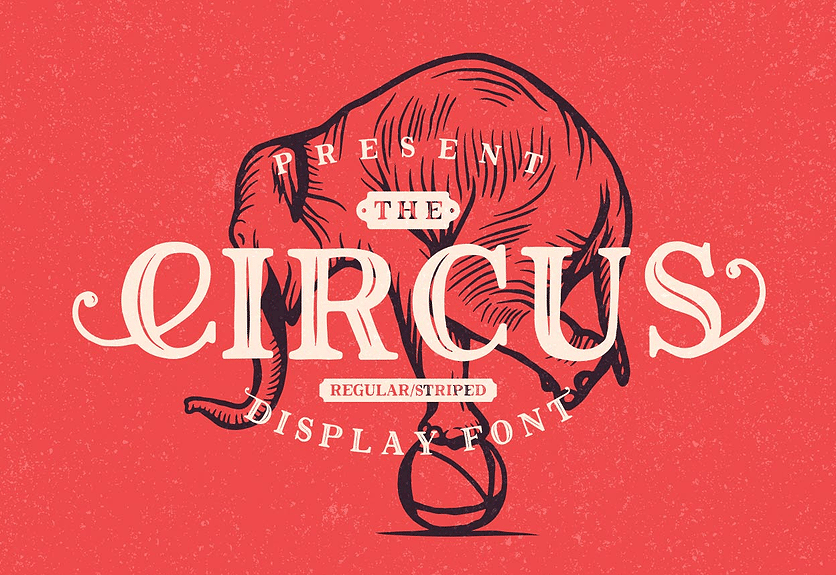 This hand-drawn typeface is something very unique, related to vintage and classic styles. Perfect for logos, labels, headlines, covers, posters and etc.
Letter Magic – Retro Serif Font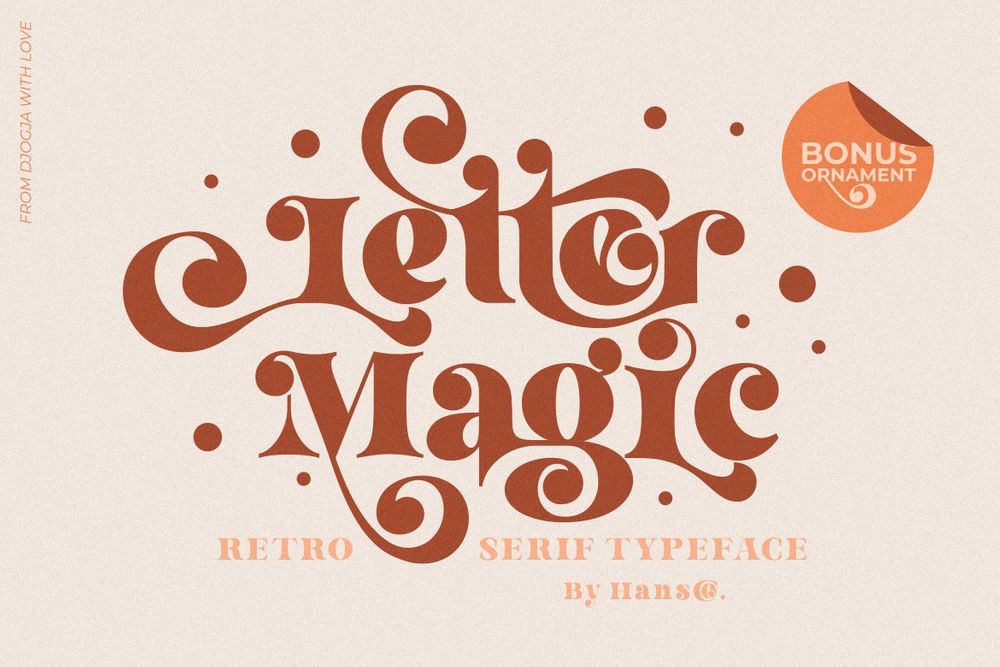 This font is playfully nostalgic which delivers an incredible vintage aesthetic. Use this serif font to add that special retro touch to any design idea you can think of.
Soulup Typeface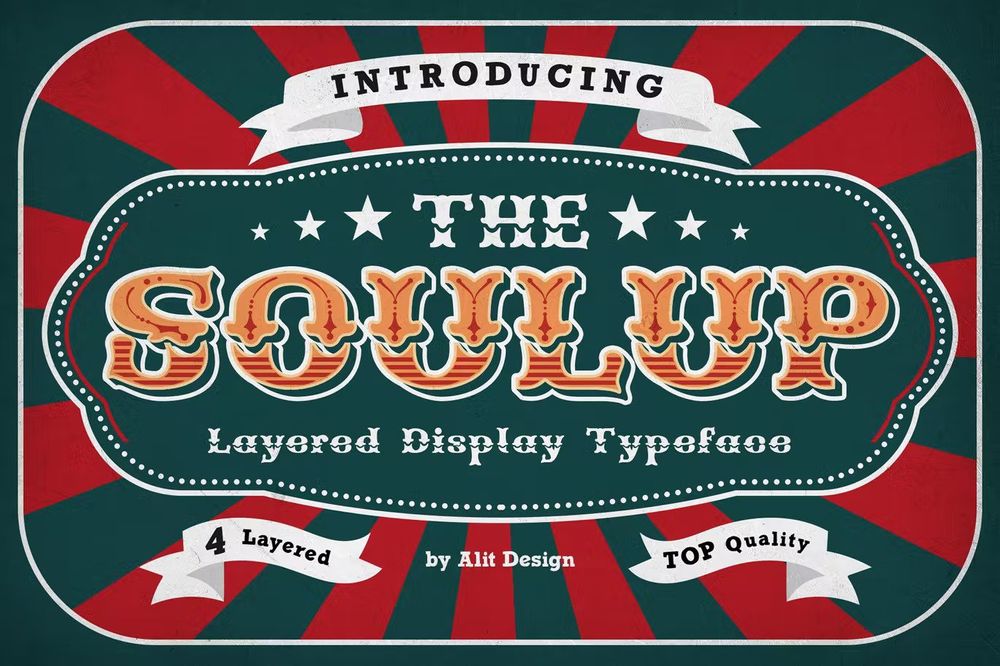 It's inspired by the fonts on the circus and festival signage. Perfect for circus vintage designs, labels, badges, titles, posters and etc.
Dehors – Western Display Typeface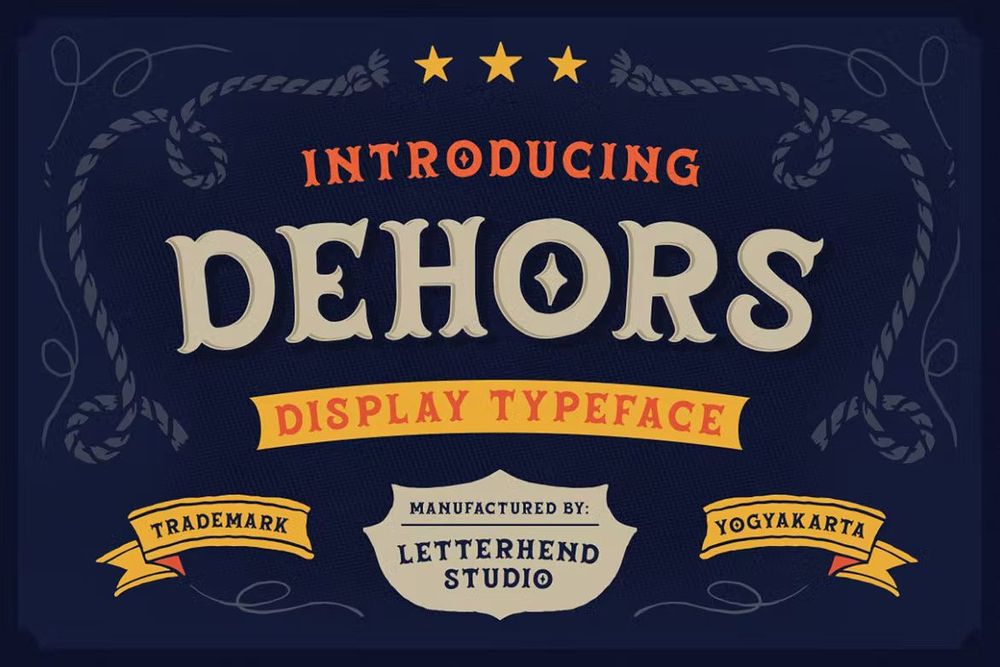 A western display typeface for all your vintage designs such as invitations, labels, logos, magazines, books and etc.
Quflar – Display Font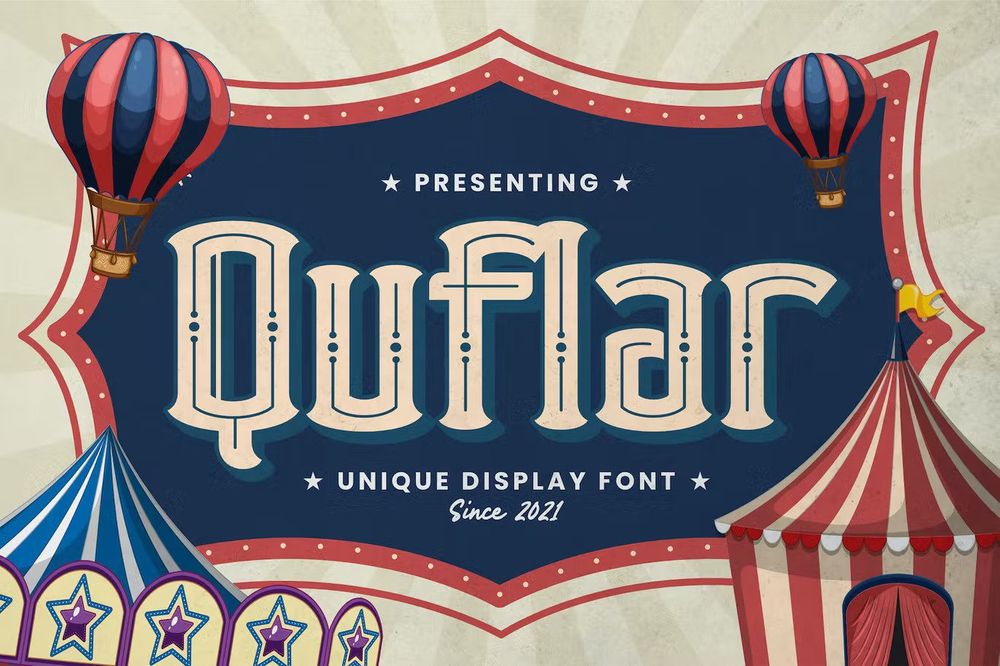 It's perfect for many of your projects like logos and branding, photography, invitations, watermarks, advertisements, product designs, stationery and etc.
Jocker – Vintage Serif Font Family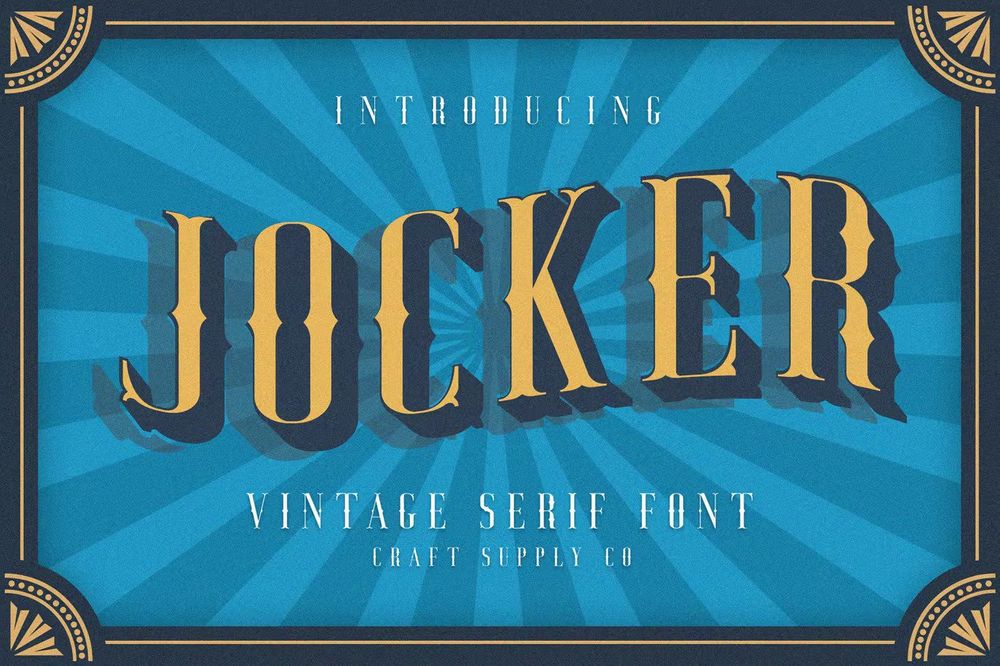 It's a serif style display font in 8 layers. Suitable for logos, greeting cards, quotes, posters, branding, name cards, stationary, design titles and etc.
Le Cirque – Parade Type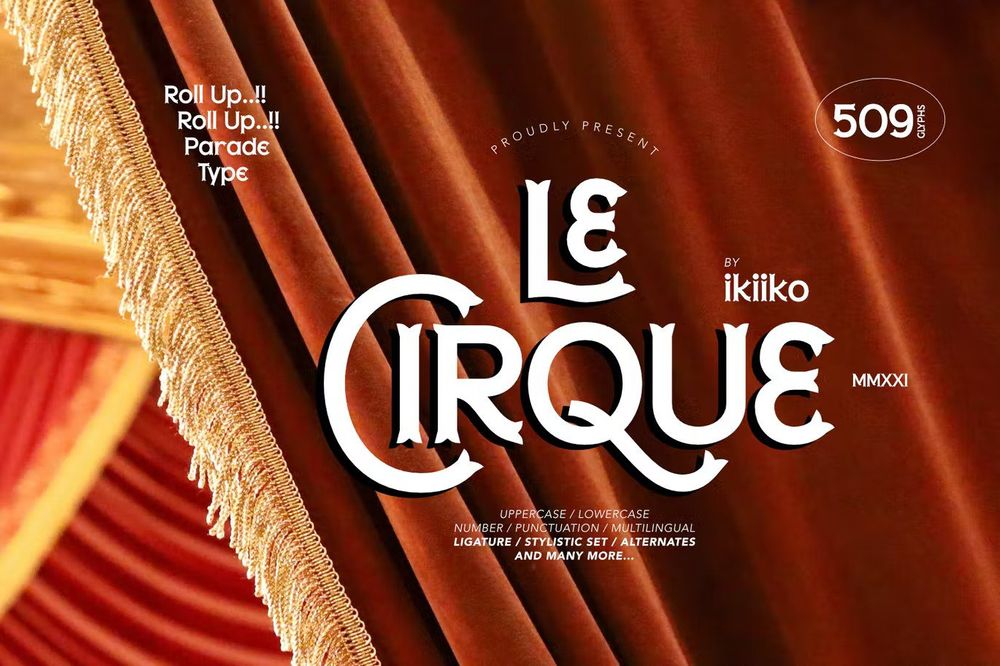 A circus vibes with a touch of vintage style. Le Cirque has both modern and retro look. Ideal for brand logos, posters, unique and vintage stuff.
Circus Font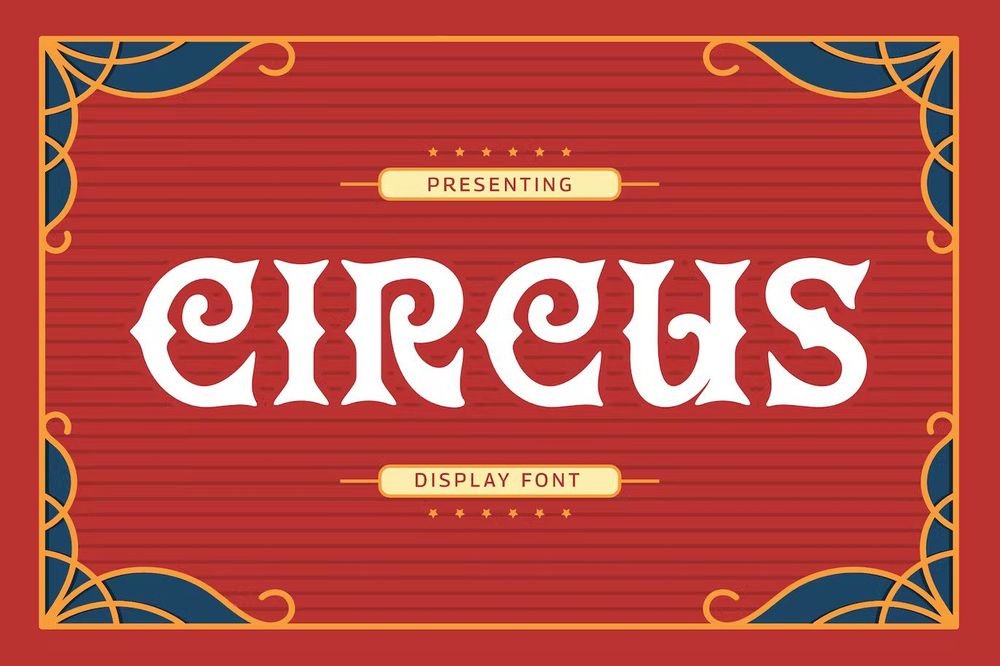 This cool circus font is perfect for many of your projects like logos and branding, photography, invitations, watermarks, advertisements, product designs and etc.
Guardian Circus Script Font YH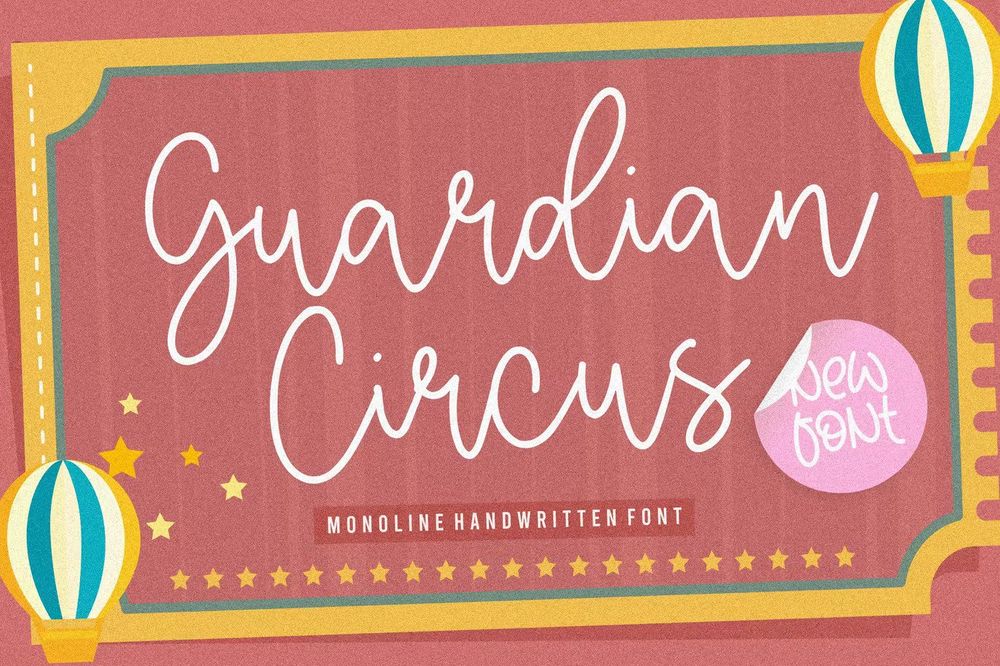 It's a monoline handwritten font so good going for product packaging, branding projects, magazines, social media, wedding designs and etc.
Albertson – Vintage Font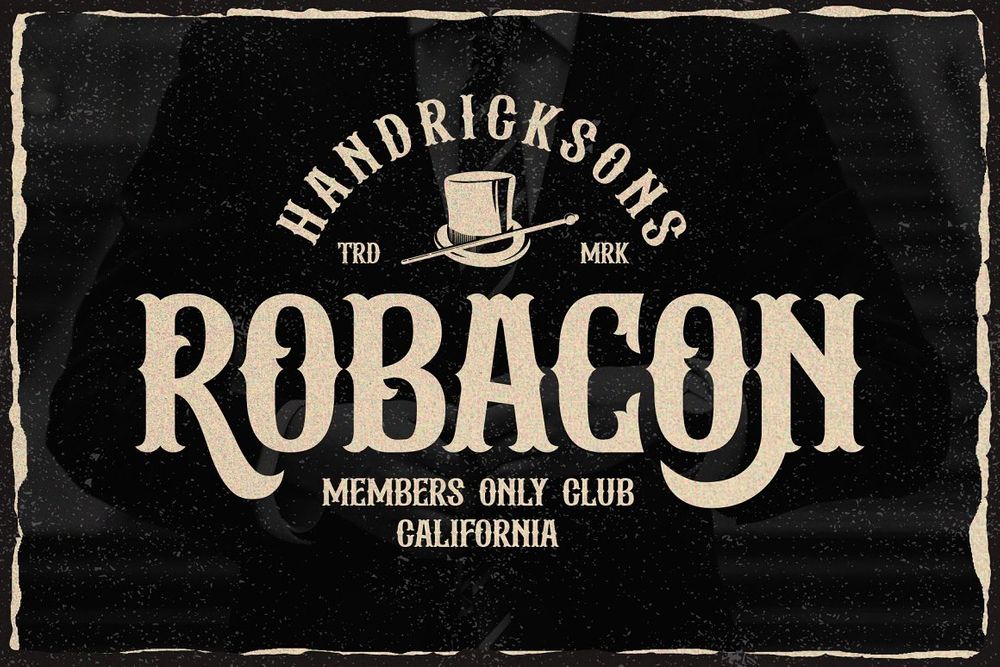 It's a strong retro font made with vintage references. Perfect for your classic design such as the logos, logotypes, labels, packaging, signages and etc.
Circus of Letters Font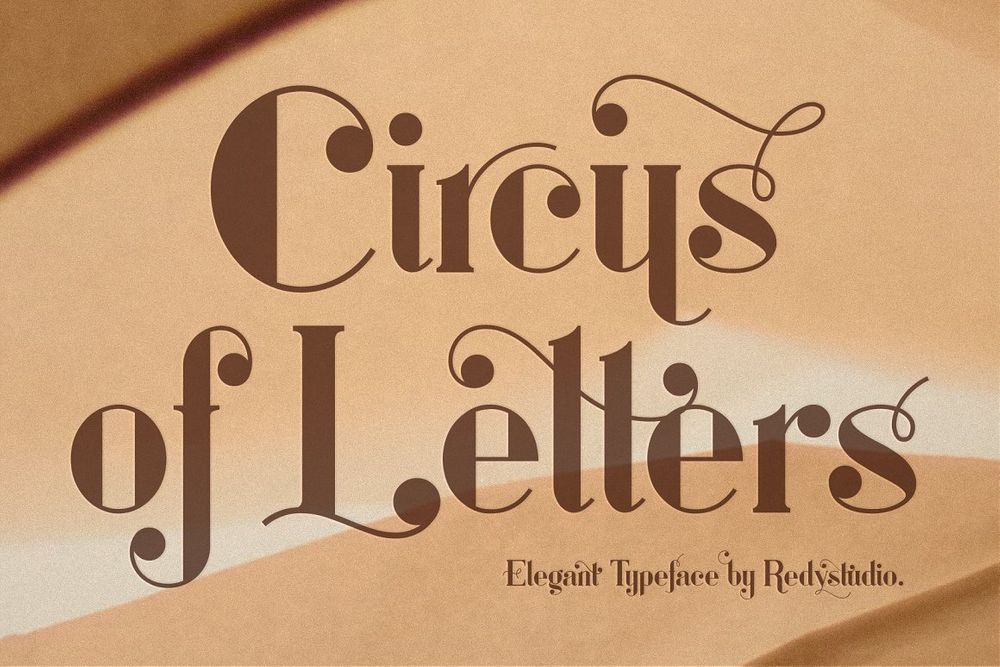 Inspired by vintage poster art, this set contains upper and lowercase letters, numbers, and tons of alternative characters. Ideal for carnival designs, logos, posters, flyers and etc.
Losta Masta Family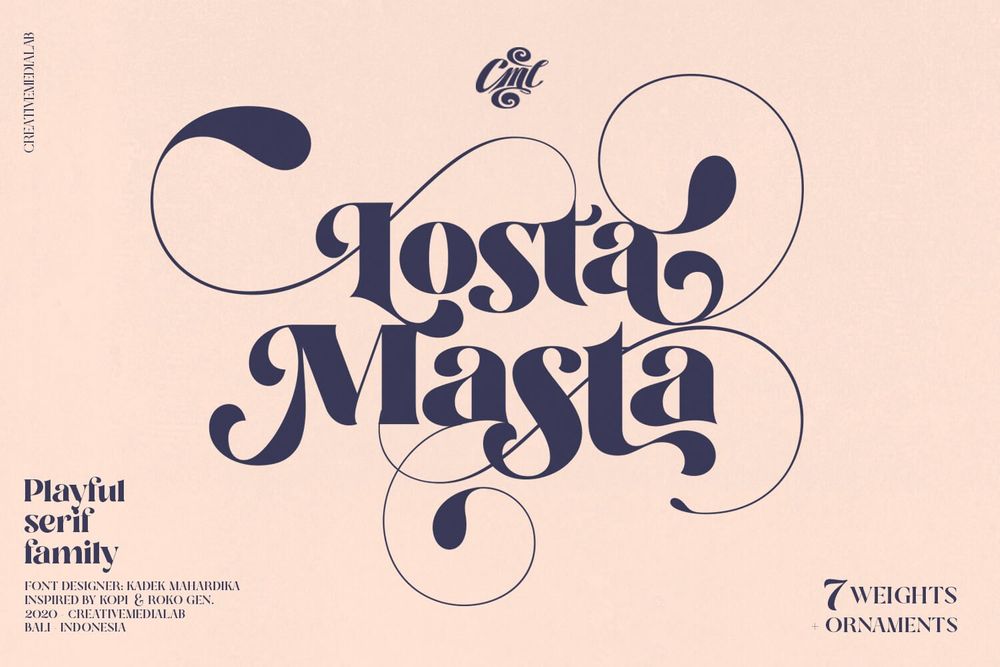 Unique, playful and versatile serif family with 40+ ligatures and 100+ alternates. Suits best for magazines, postcards, logos, DIY Projects, invitation cards, quotes, vintage look designs and etc.
Image credit: freepik.com and seekpng.com