You would certainly agree that any kind of photography is true art. The same applies to the landscape genre. If you are just starting out in this field, you probably want to stand out among other photographers and try to make your work more creative. Also, beginners often have arguments about landscape vs portrait orientation on occasion. You can get more accurate information on this very issue on Skylum's blog.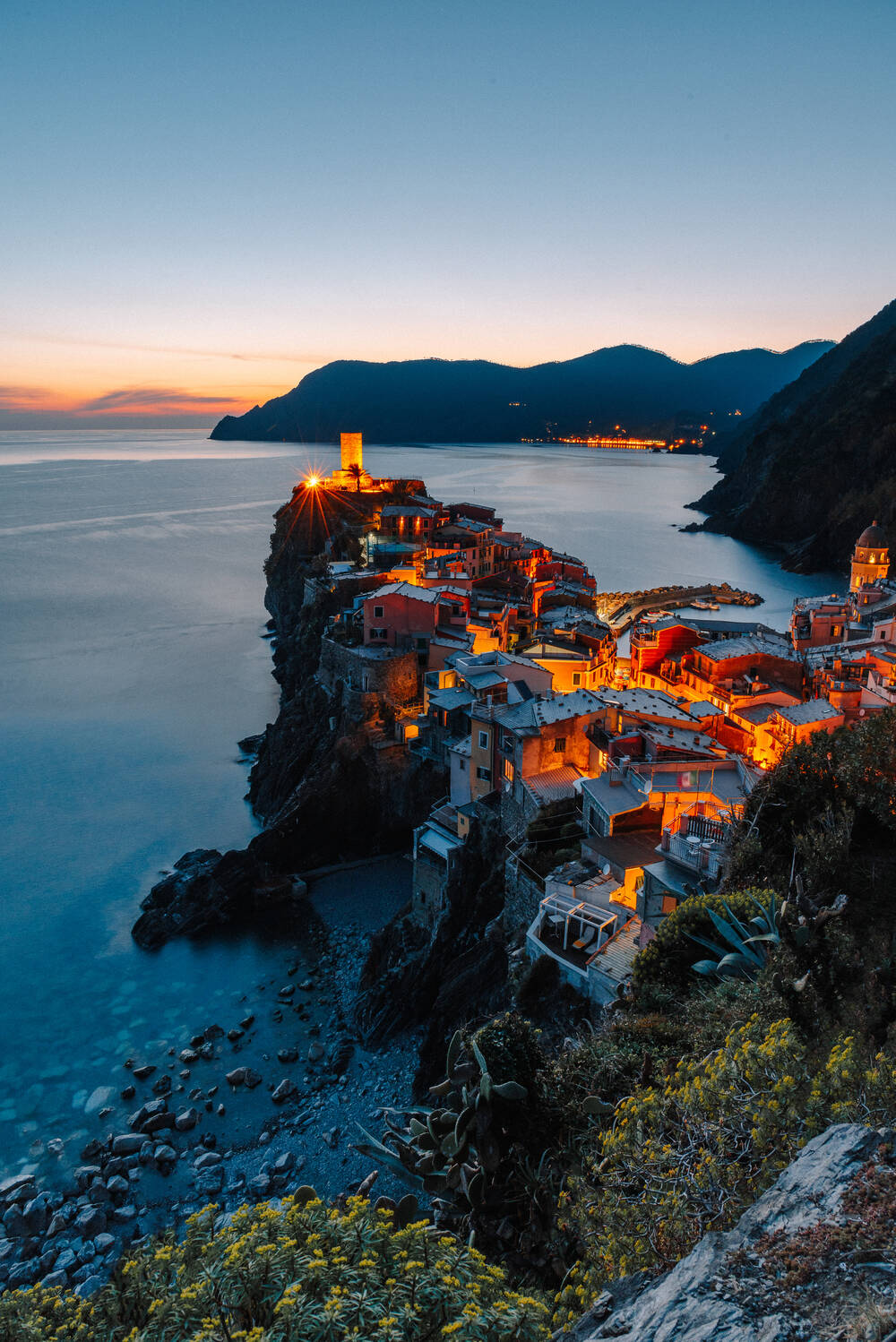 In this article, we'll go over some tips to help you turn an ordinary landscape photo into a creative masterpiece. Some of the tips below you can even use when creating a portfolio. We'll also look at the option of using a portrait orientation in some cases. That way you'll not only take stunning shots, but you'll also enjoy the workflow.
Actively engage the foreground
There's a well-established belief that landscape photography presents only grand and wide expanses, but it doesn't always work that way. Certainly, the ocean, sky, and mountains make for incredibly beautiful images, but sometimes activating the foreground makes all the difference. You can have gorgeous views of nature, but including just one element will make your photo really unique.
Keep in mind that an interesting foreground is sure to catch the viewer's eye. Even better if you use a wide-angle lens which makes the foreground subjects look a bit larger. You can add something interesting to the front (like flowers or large rocks). The foreground objects will unobtrusively direct viewers to the equally beautiful background.
Remove unnecessary elements
When composing a composition, we recommend using the subtraction method. A lot of unnecessary details overload the frame, and the viewer does not understand what is best to focus on. If you learn how to approach composition properly, you will noticeably improve your skills. Over time, you will immediately see through the lens what you have to work on.
Choosing your orientation
Of course, you can go on and on about how a photograph should focus on how exactly a person sees the scene. The difference between portrait and landscape orientation is very simple. The first refers to horizontal subjects or a canvas broader than it is tall. Accordingly, the second format refers to a vertical orientation or a canvas taller than it is broad. Our natural inclination is to depict nature in landscape orientation. However, there is one true solution for landscape photography. It all depends on your goals and vision of the picture.
You can experiment with portrait orientation in this genre with ease and without the slightest concern. Find the perfect composition of the photograph that you like as an artist. You may find that this particular orientation suits a particular scene better and helps you create a perfect composition.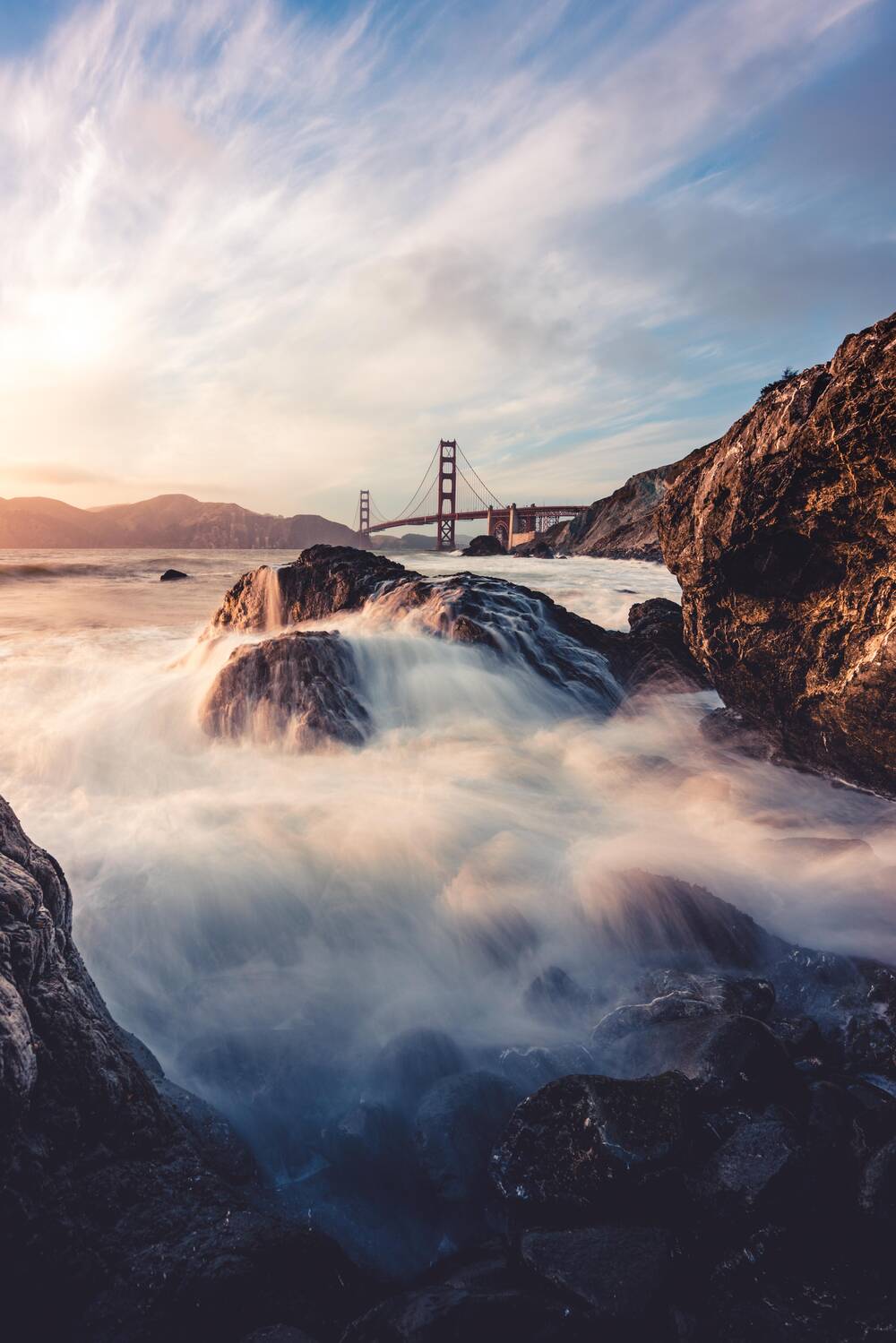 Don't forget about the highlight alert
Some camera models have this option disabled by default, so be sure to check the settings. This is a very useful feature that will always alert you to the exact location of overexposure so that you can correct the exposure in your photo as quickly as possible. That way you'll even be able to change the composition slightly to get rid of the unwanted area. If you follow this recommendation, you'll get the most stable exposure possible and forget about blurry areas forever. This will help you spend a lot less time on post-processing.
If you don't want to sit through Photoshop or Lightroom for a long time to adjust the exposure, you can try other modern image editors. Luminar Neo has an intuitive interface and AI tools. AI analyzes the photo and pick the best processing option for you in seconds. So even the most complex tasks are done in one or two clicks of the mouse. You can try Luminar Neo for free for 7 days before you buy a subscription or a lifetime license.
Get a little lower
If you don't see anything original in the scene you're photographing, try positioning your camera as close to the ground as possible. That way you get a much more interesting foreground, and you don't have to crop the sky or background. The same technique can be combined with changing the orientation. We already looked at the difference between portrait and landscape so you can experiment.
If you use a wide-angle lens, then the near objects will seem a bit bigger. So the ground will get bigger as you get closer and this will work great with small, interesting objects in the foreground. Flowers always look good in this regard. Emphasis can also be placed on the unusual texture of the earth or sand. Try a few options and settle on the shot that seems most original to you.
Add some drama and refined look
Surprisingly, aspect ratio often has a dramatic effect on how the viewer perceives a photograph. DSLRs and mirrorless cameras typically use a 2:3 ratio. To give the picture a more cinematic effect, try cropping to 16:9. Panoramic photos most often use 3:1. You don't have to combine multiple photos into a panorama to create a more spectacular and dramatic wide view, just try cropping in your photo editor.
We also recommend that you don't be afraid of high ISO because this can be very useful for creative and creative landscape shots (especially true when you are not using a tripod or want to involve a person in your photography). To prevent camera shake, use a shutter speed no faster than 1/125. If you find that the photo is too dark, just double the ISO. For a more refined look with soft colors, try photographing through tree leaves or flower petals (the main subject remains in sharp focus).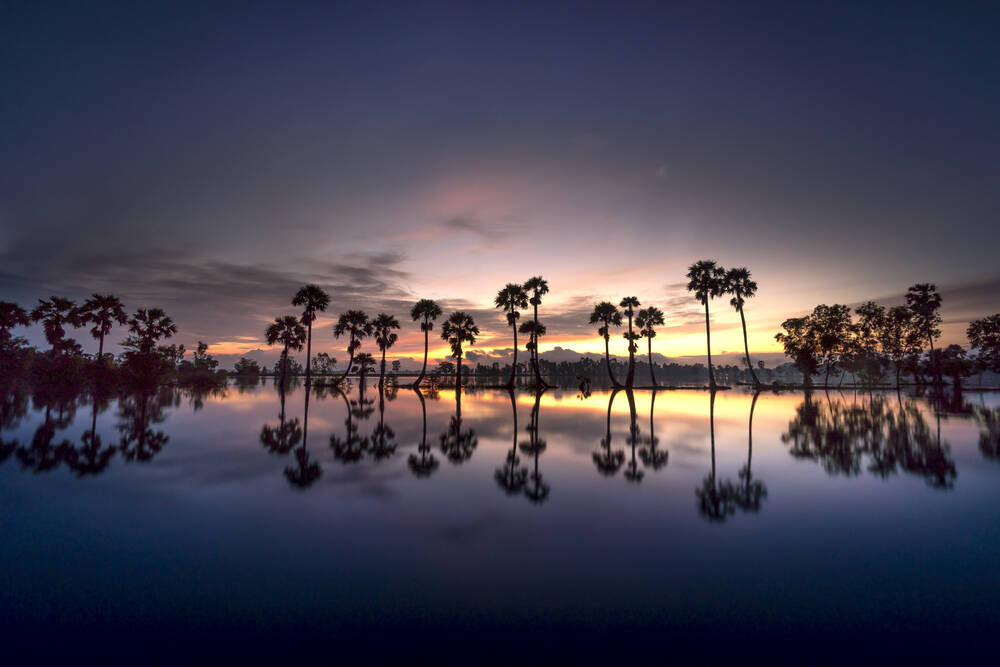 Conclusion
We recommend you experiment with several photo techniques, camera settings, and image orientations to create your own unique and creative nature photos. To explore all the advantages of landscape vs portrait orientation in more detail, read the article on the Skylum website.
Published by
decolore
Thanks for being a part of this beautiful blog. Hours spent to create this web space to our visitors as much useful as we can. We're living with a pace of life and build beneficial collections related to graphic and web design. Here we come up with premium and free collections like mockups, backgrounds, fonts, wordpress themes, branding, inspiration, tutorials and informative articles for professional designers and beginners. Go ahead and let's be a partners! View all posts by decolore