Incredible grotesque and geometric sans serif's fonts are dominating the branding landscape for the past few decades. Contemporary grotesque fonts inspired by the post-modern and brutalist designs. So, today we have a collection of more as 30 free and premium grptesque fonts for your quirky awesome typography project. Keep a good mood and enjoy.
You may also like:
Free Darker Grotesque Font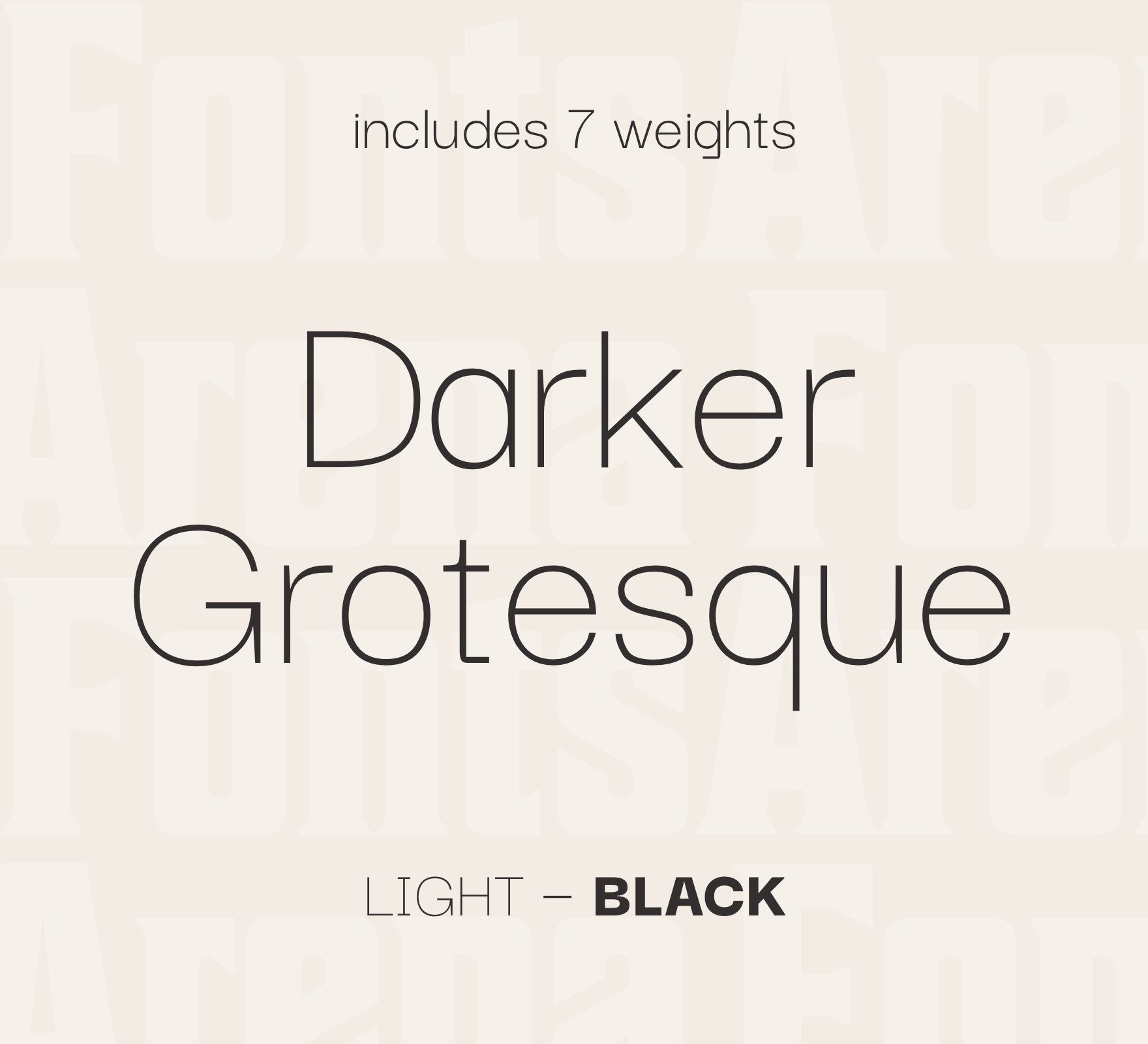 Includes 7 weights (light, regular, medium, semibiold, bold, extrabold, black). Darker Grotesque is an original Vietnamese typeface designed by a Vietnamese type designer.
Free Miratrix Font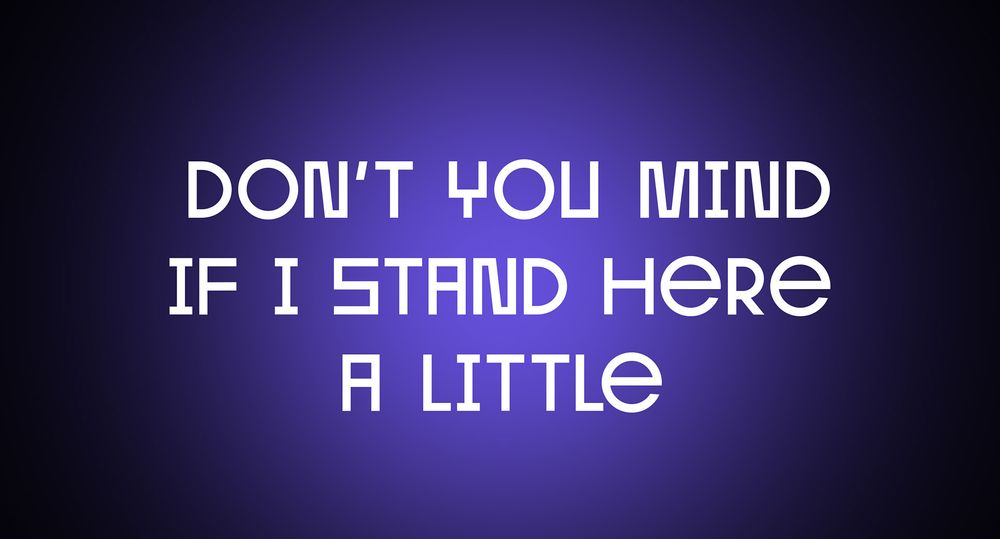 Miratrix is a geometric grotesque in the style of brutalism. This non-standard multi-functional font is suitable for web-design, logos, brand identity, packaging, posters and headlines. This font is absolutely free for personal and commercial use.
Free Bourbon Grotesque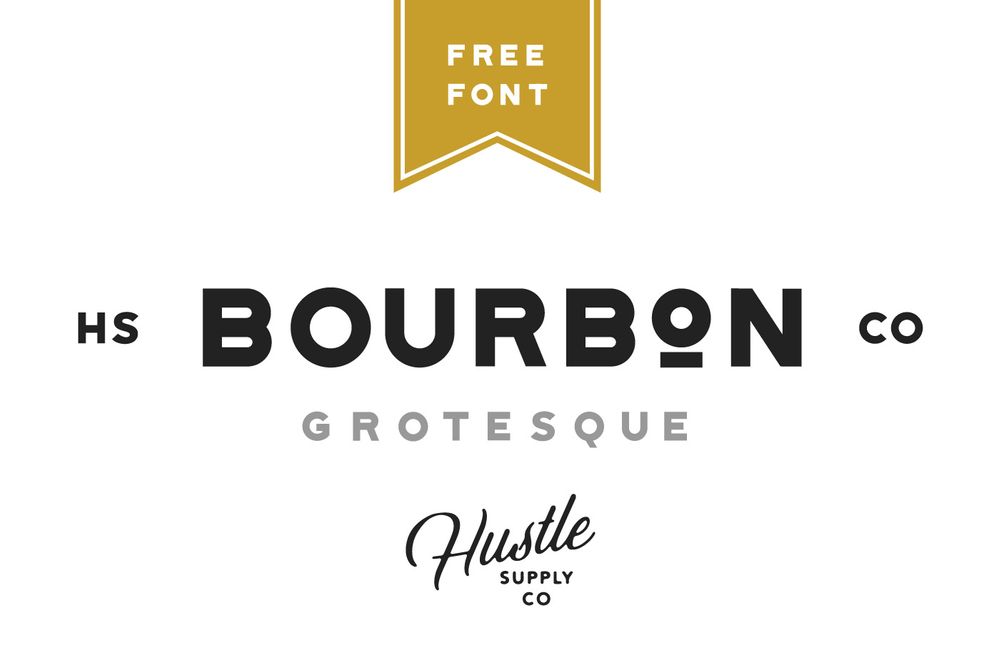 Bourbon Grotesque is a free versatile sans serif typeface. Free for personal and commercial use.
Free HK Grotesk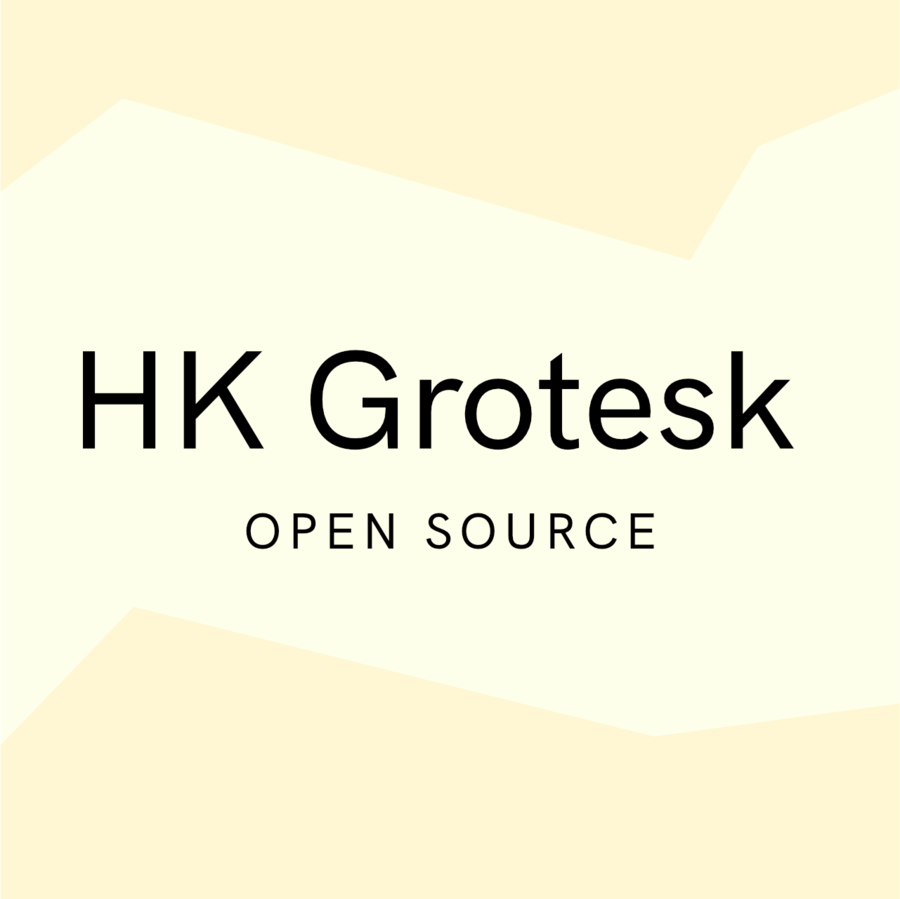 This is an Open Source sans serif typeface inspired by the classic grotesques. Free for personal and commercial use.
Free Gangster Grotesk Font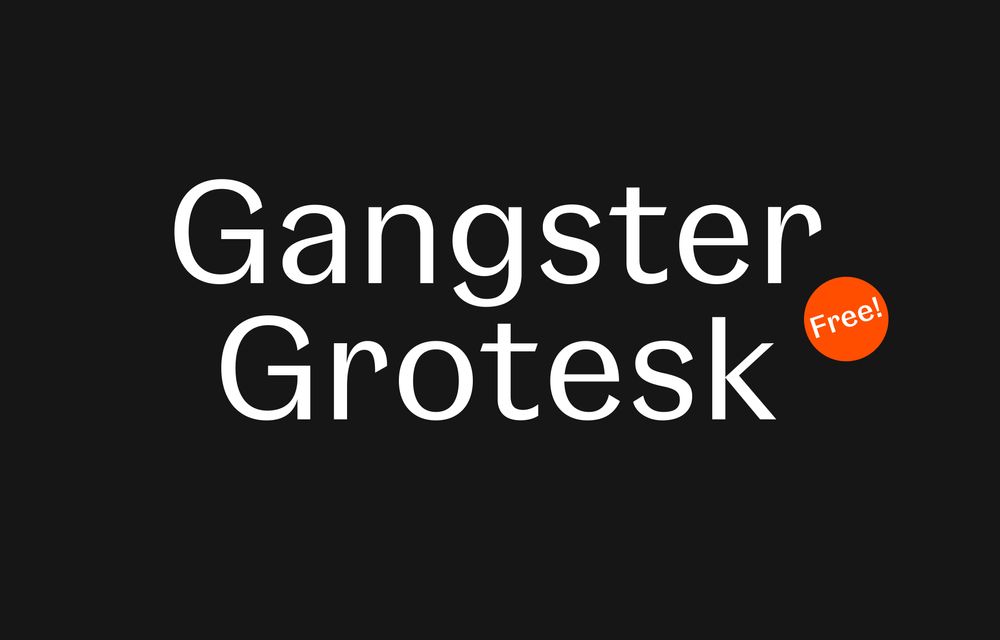 This is a free typeface that celebrates the beauty of contrast in typography. Free for personal and commercial use.
Free Anderson Grotesk Font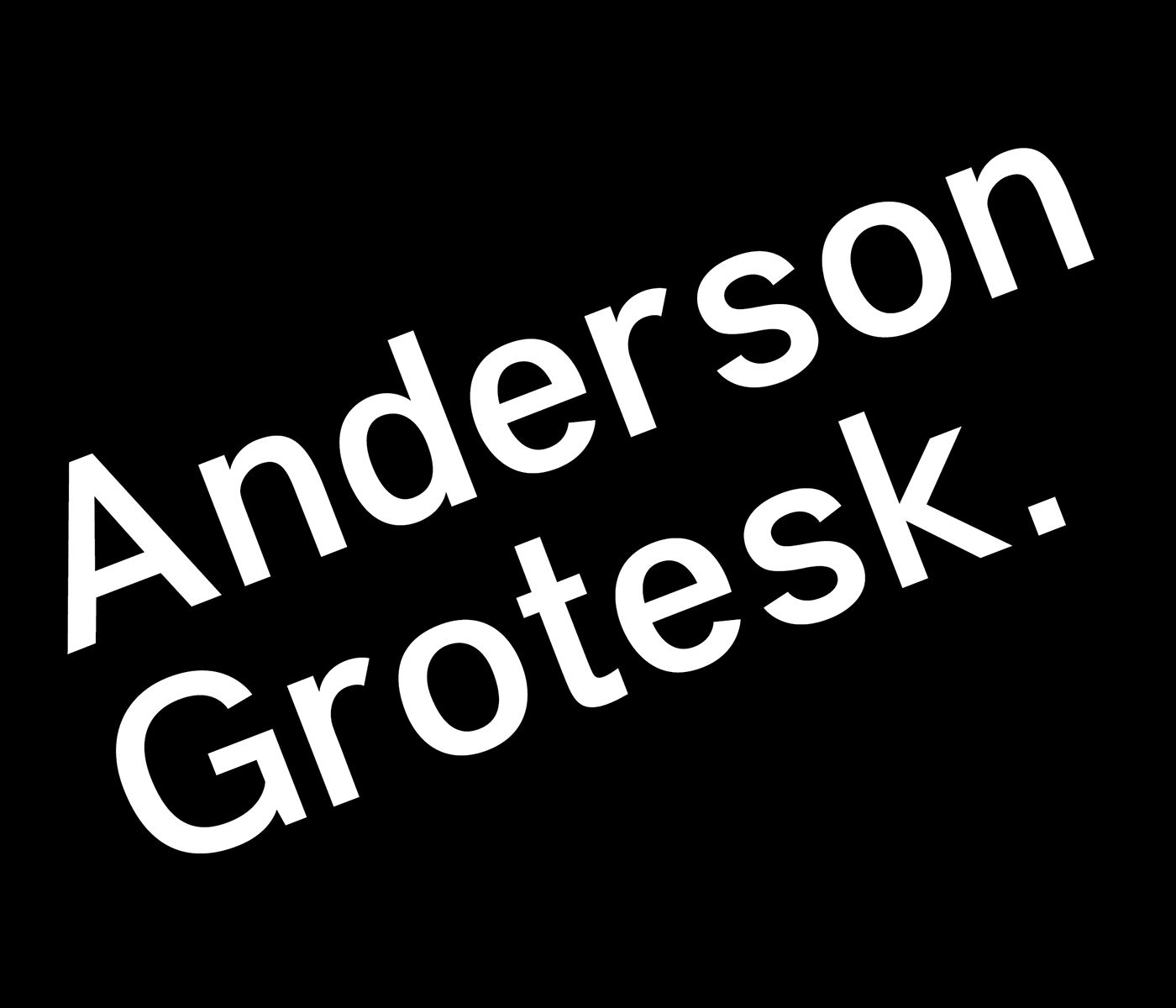 Anderson Grotesk is a highly readable sans serif font that comes with 3 weights: Regular, medium and bold. Each weight also accompanied with oblique version. It works great for both title headline as well as body text, for both print and digital artwork.
Free Space Grotesk Font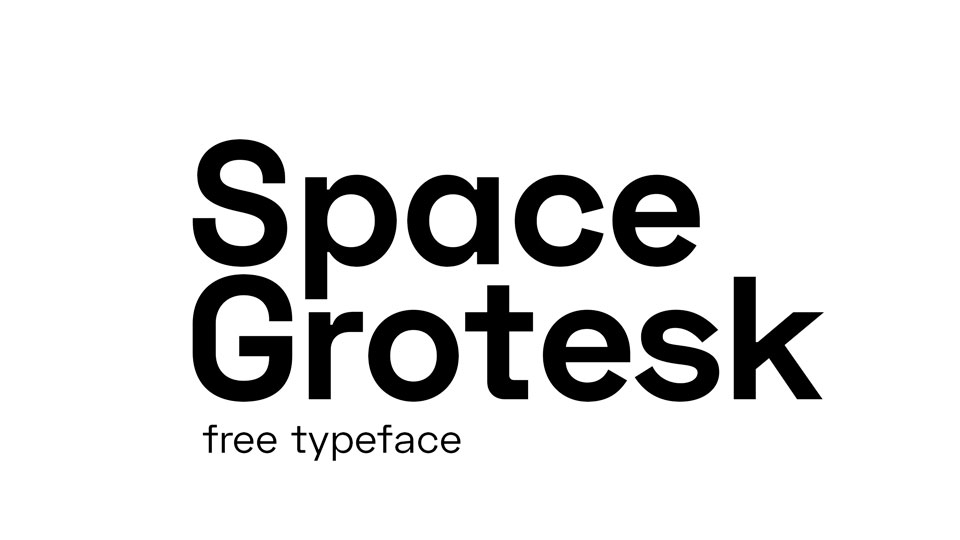 This is a free display typeface designed by Florian Karsten available in 5 weights.
Regime Grotesk Font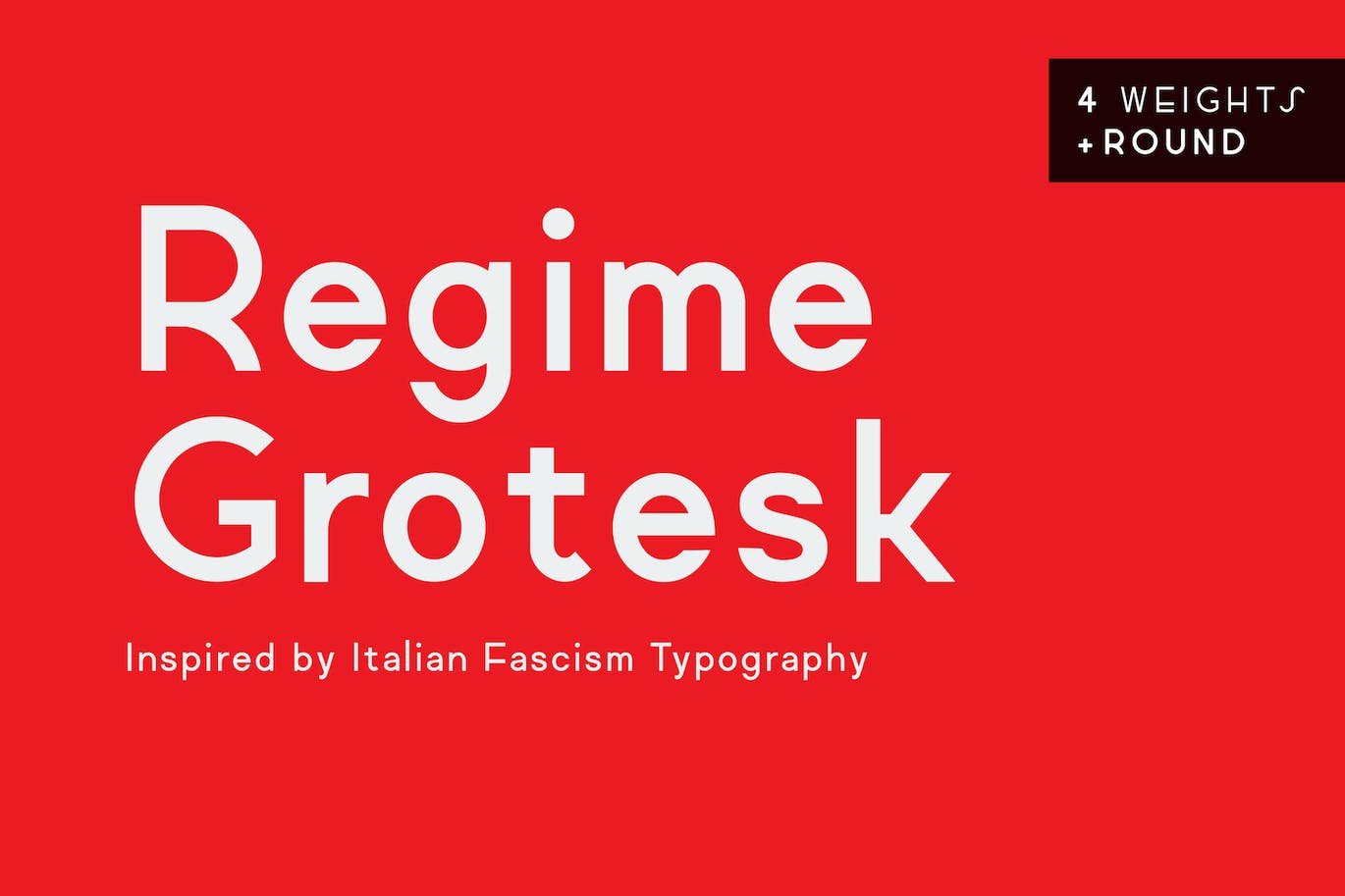 With 4 different weights, round version and matching obliques, Regime Grotesk is a powerful communication tool for today.
Espion Grotesk – Modern Display Typeface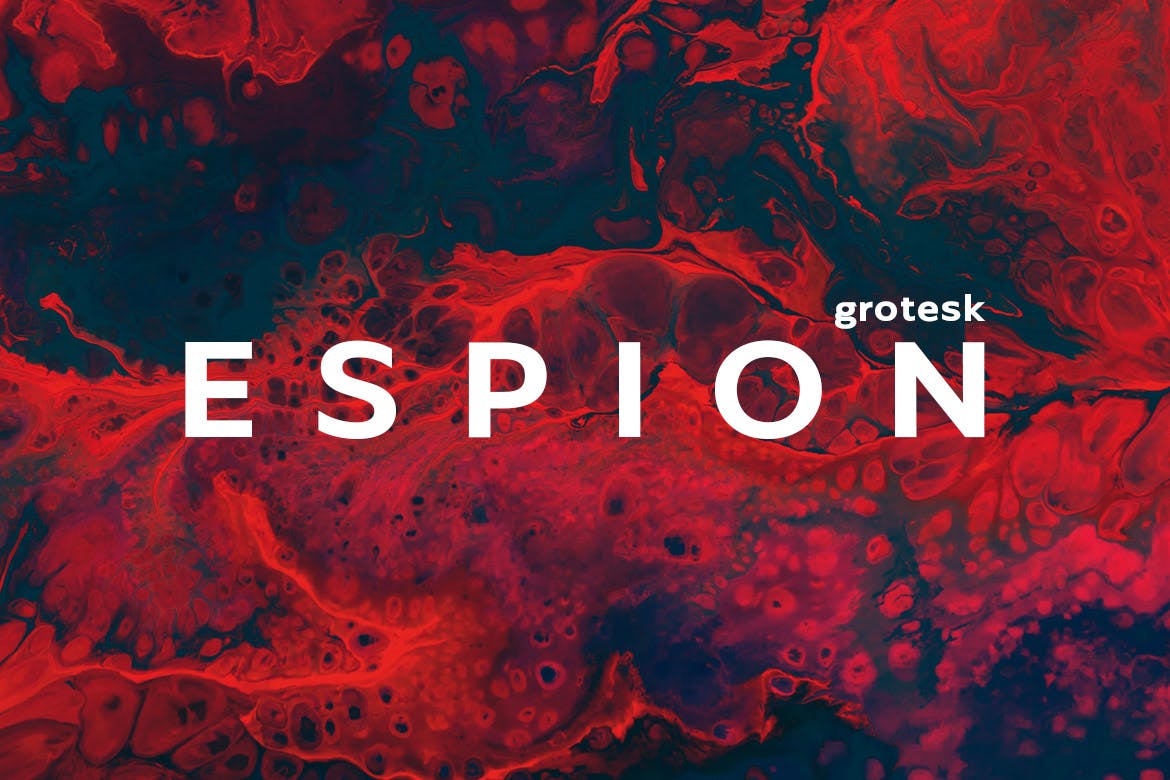 Espion Grotesk is a unique typeface for headlines, big text, branding, logotypes & display usage. This unique typeface is best for creating outstanding logos, promotional content and marketing graphics that can really grab attention from your visitors.
Bw Nista Grotesk Font Family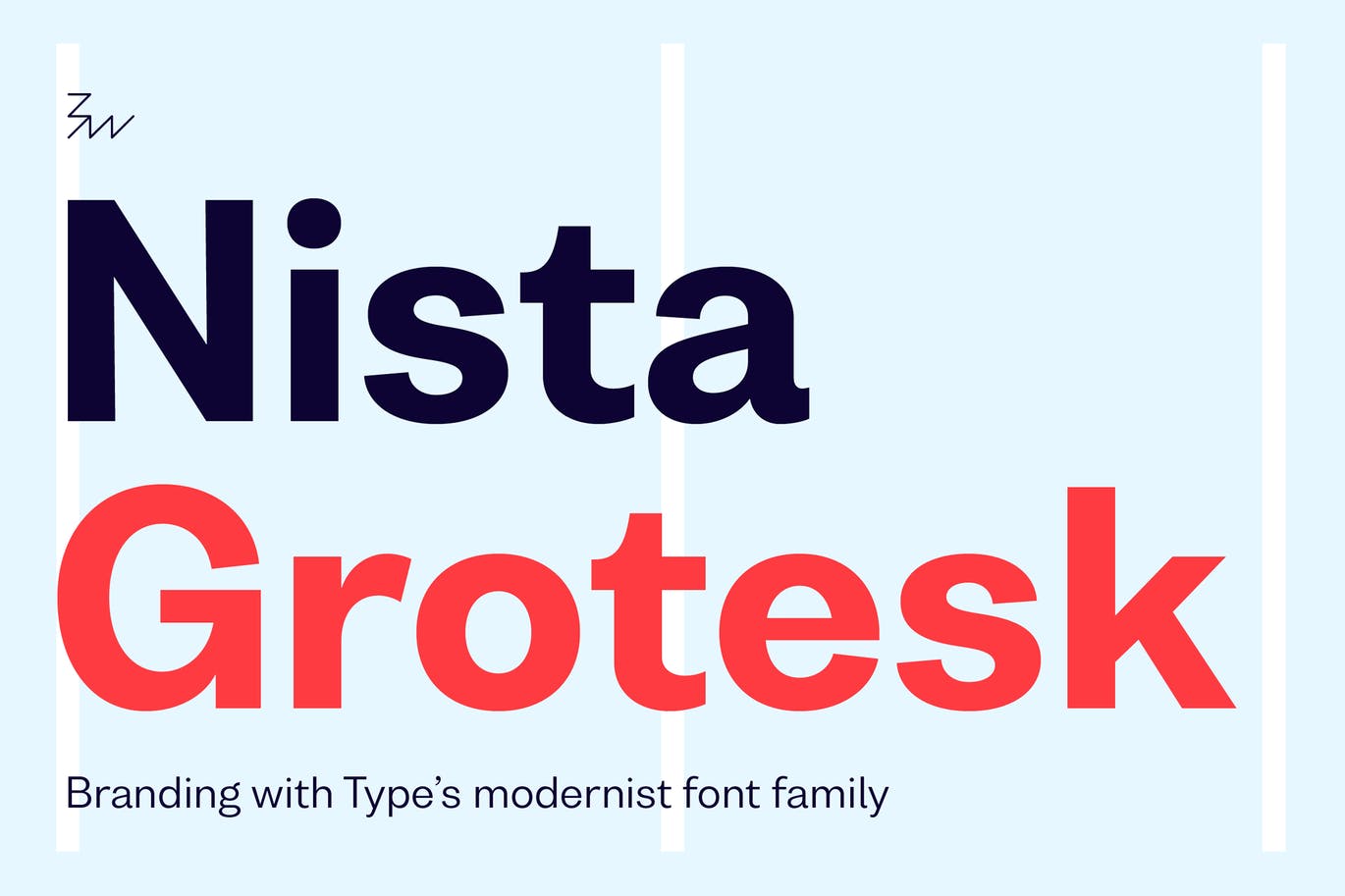 Bw Nista is a clean modernist sans serif font family. Designed to provide a neutral tone of voice, it comes in three different sets each with subtle features portraying different personalities.
Mriya Grotesk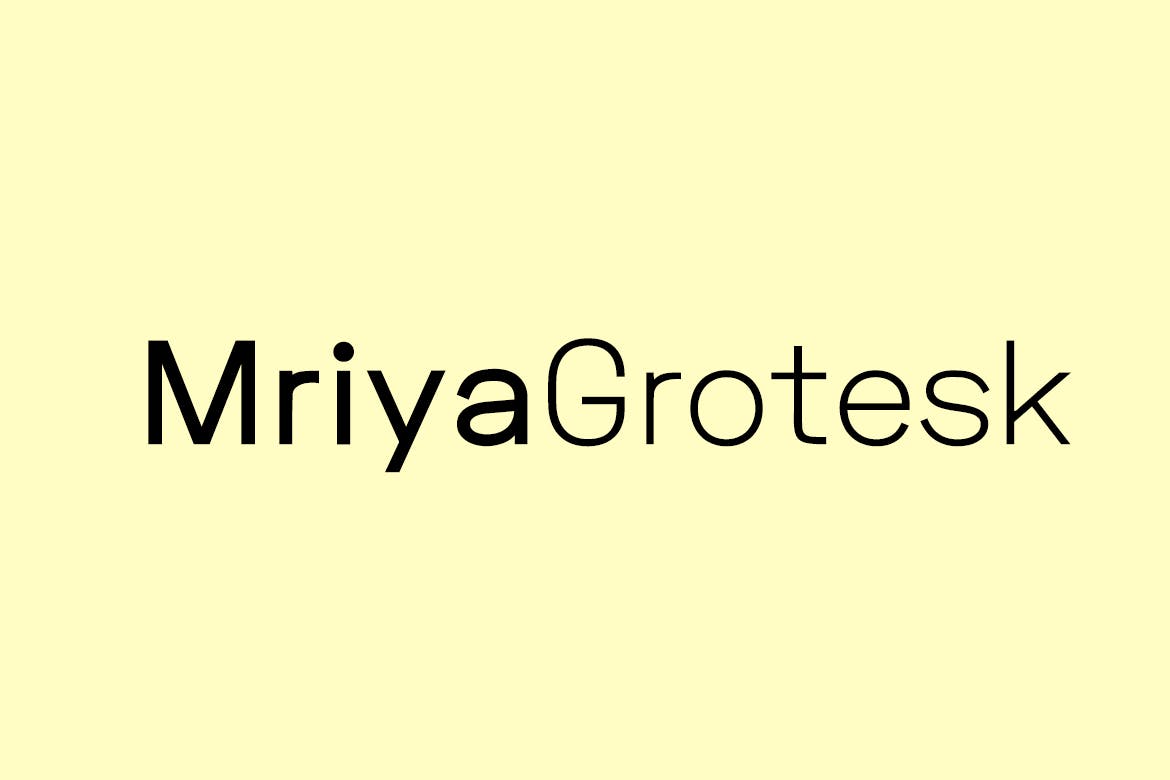 A pure Sans-Serif typeface created with perfection at the same time keeping the premium type design aesthetics at it's level best. A perfect typeface for any kind of web / print usage – body text, headlines, logotypes, branding, marketing graphics, corporate identities and more.
Focus Grotesk – Geometric Sans-Serif Typeface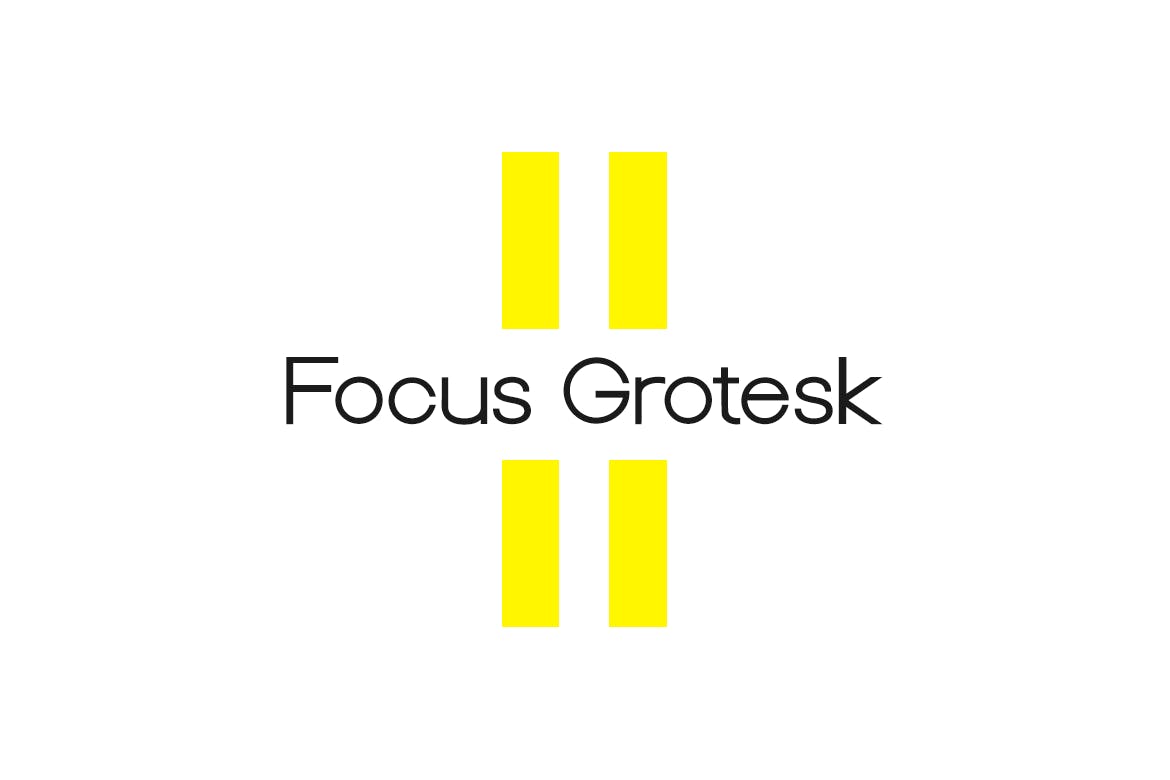 An authentic geometric Sans-Serif typeface, a perfect choice for both body text and headlines. The font is great for print, web, logo design, marketing graphics and branding purposes. The typeface is designed from handmade geometrical shapes and the developers performed extensive kerning to add utmost perfection to each glyph combinations.
Morton – Grotesque Font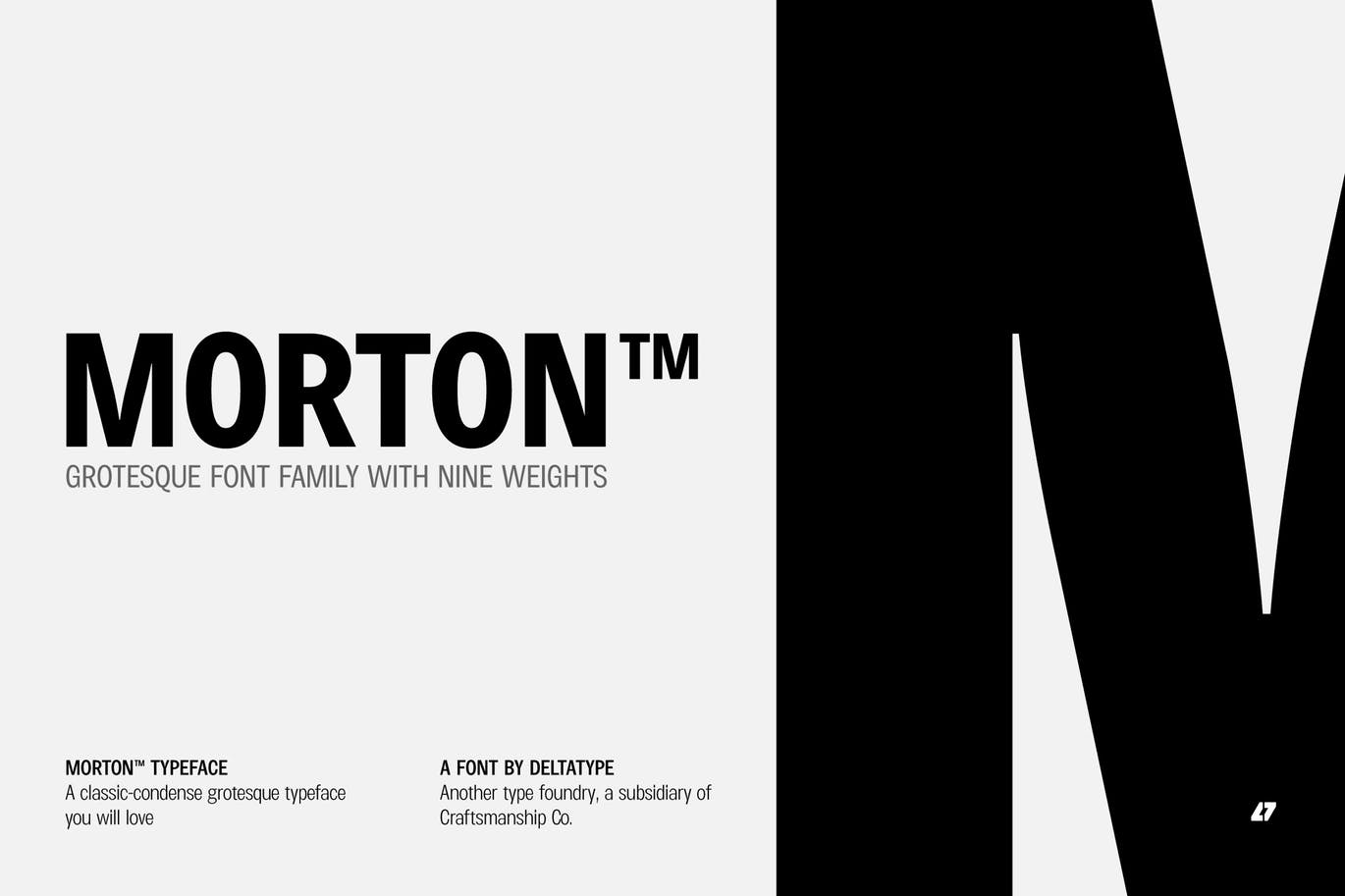 Modern grotesque typeface which deliver a extraordinary unique within typeface with the style of condensed let you create more impact with your design. Morton Type Family available in nine weights, the Thin weight deliver you a simple hair line stem until you reach the bold weight, you will get more dynamic with three stem weights which give you a modern, old school look and feel.
Gorga Grotesque Font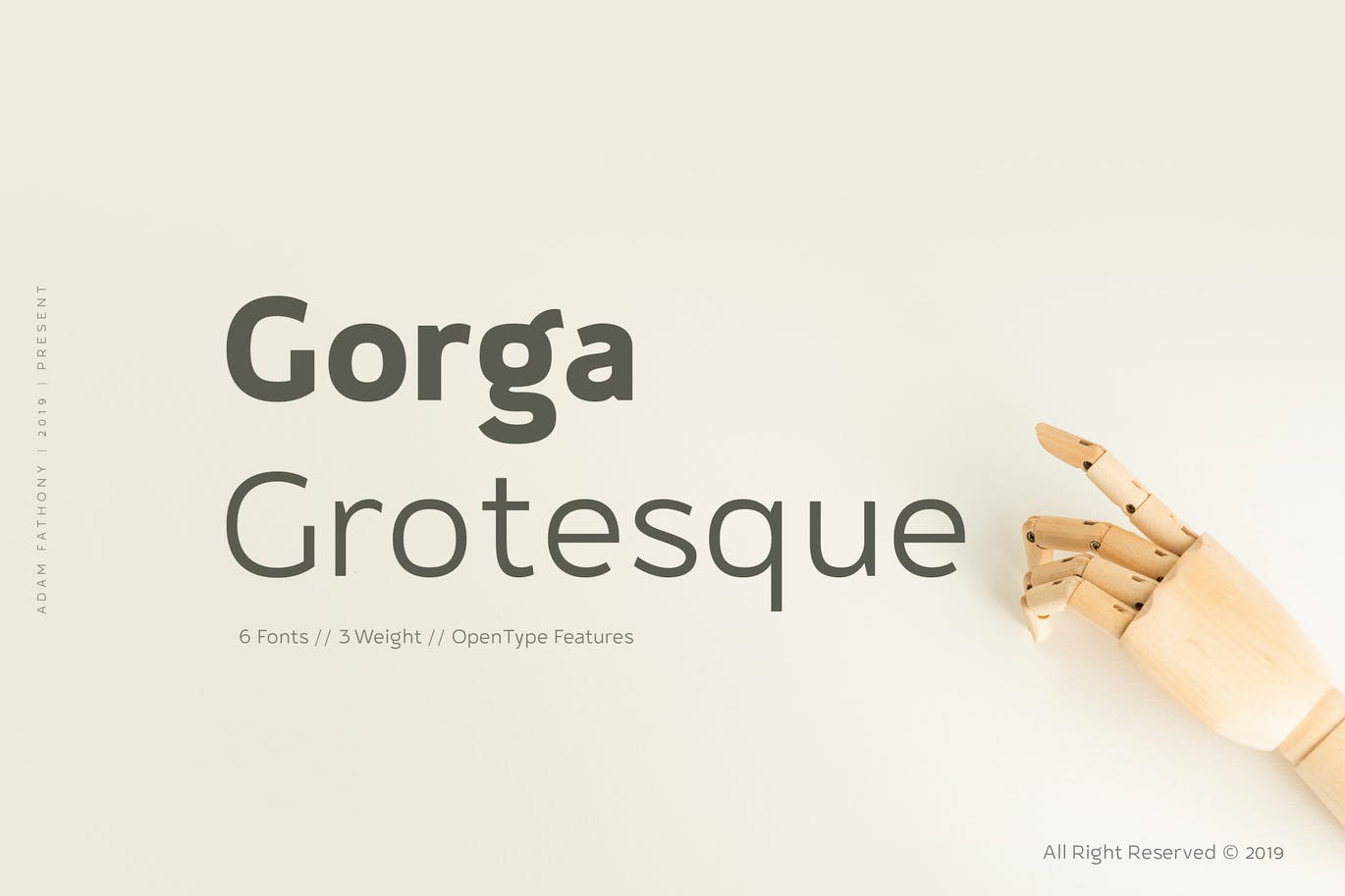 Gorga is a modern sans serif with Grotesque touch. With 6 Fonts with 3 different weight and matching italic version of this fonts. Inspired by a Geometrical fonts and also Humanist Sans serif.
Free Milton Grotesque Font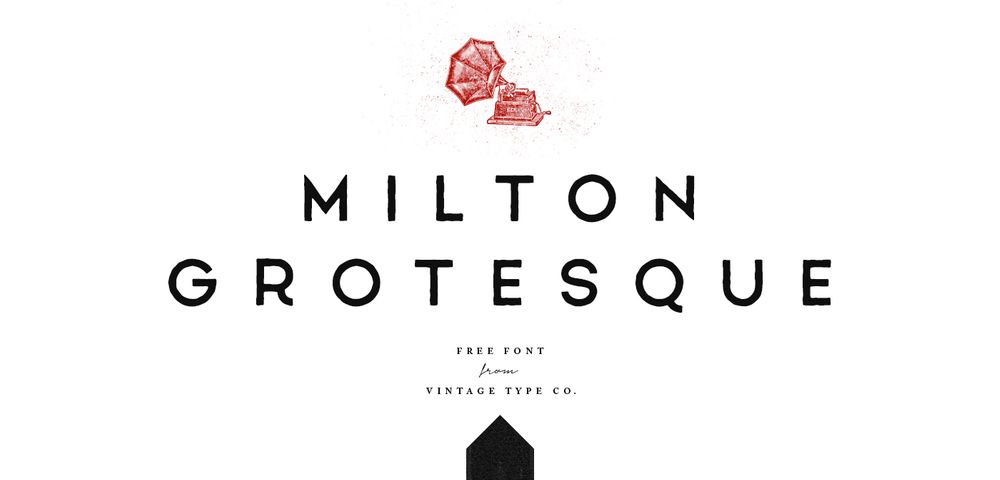 A vintage inspired, all-caps, geometric display sans font with roughened outlines and multilingual support.
Free Clinton Font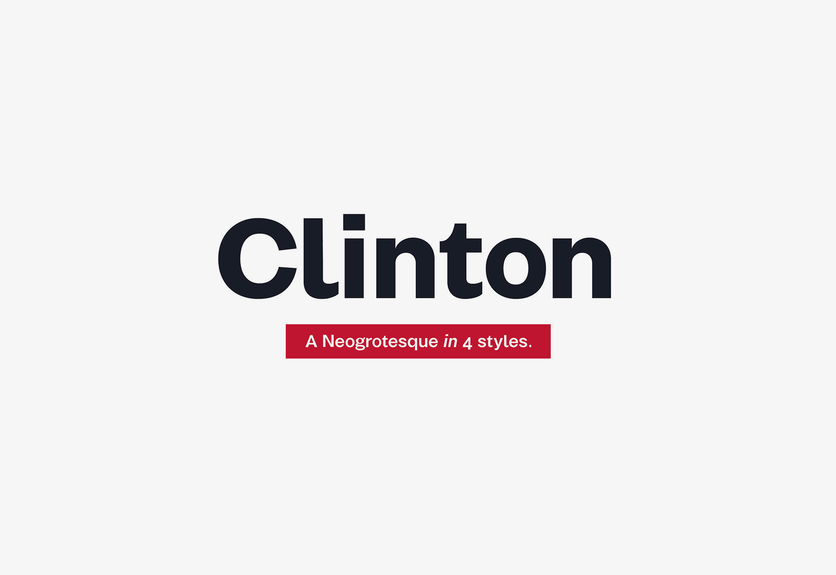 Clinton is a neutral typeface that had great clarity, no intrinsic meaning in its form, and could be used on a wide variety of signage.
Free Kayak Sans Typeface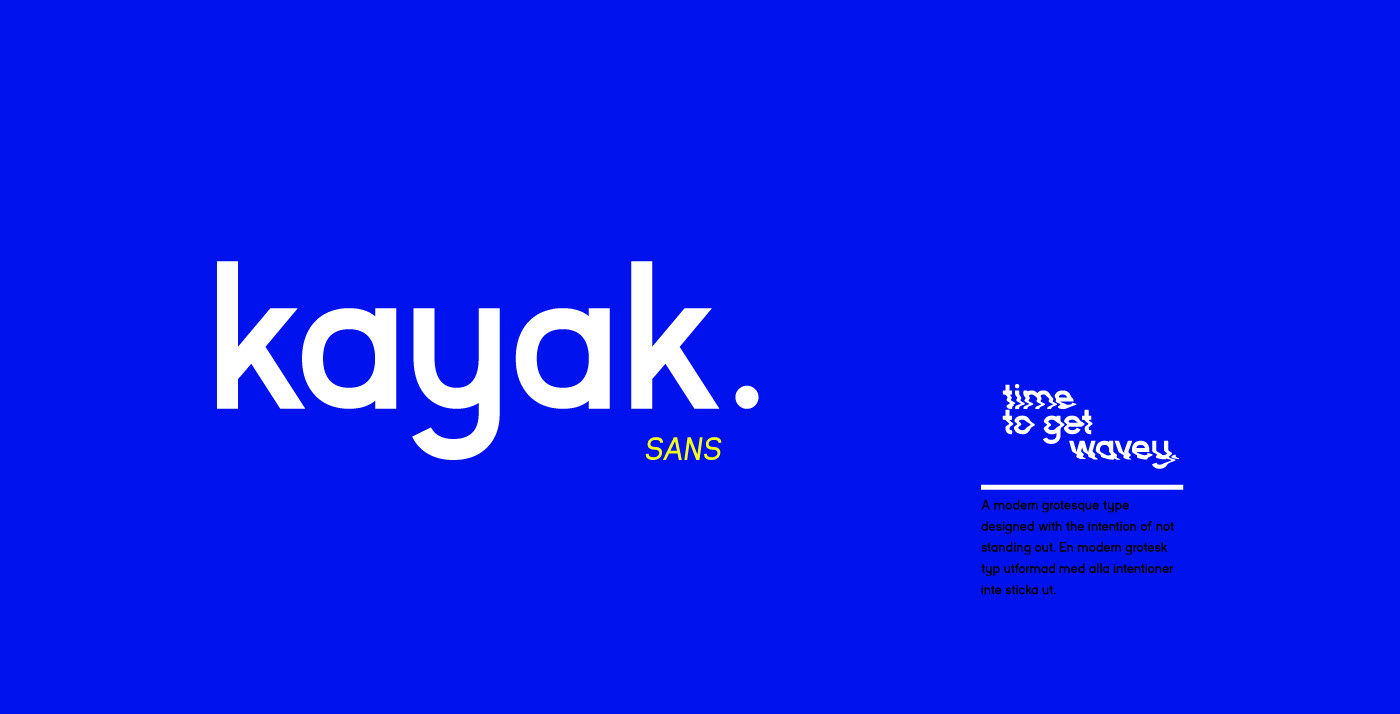 A modern grotesque typeface designed with the intention of not standing out.
Free Fivo Sans Font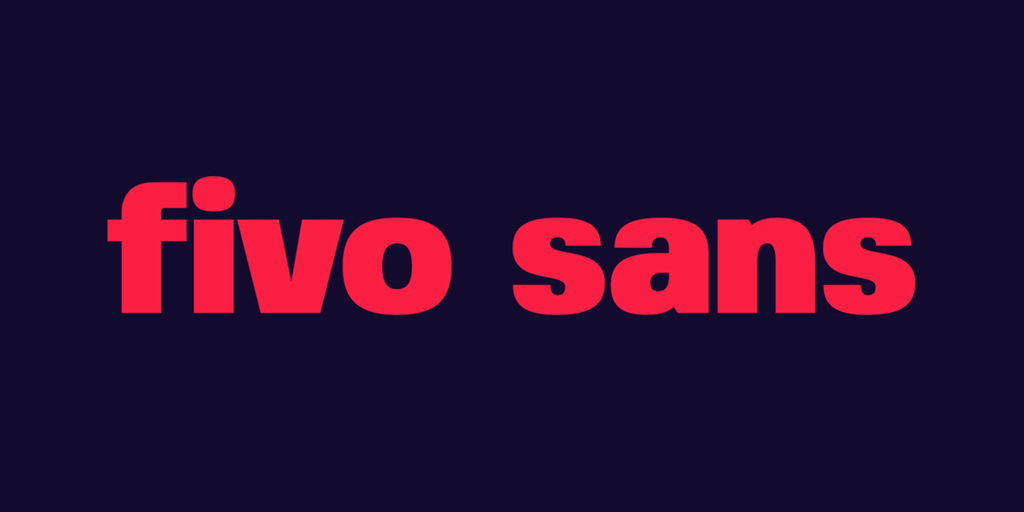 Fivo Sans is a free neo-grotesque inspired by the international typographic style. Its voice is strong and smooth. Fivo was designed to be neutral, clean, simple and Swiss enough.
Free Bifocals Grotesk Font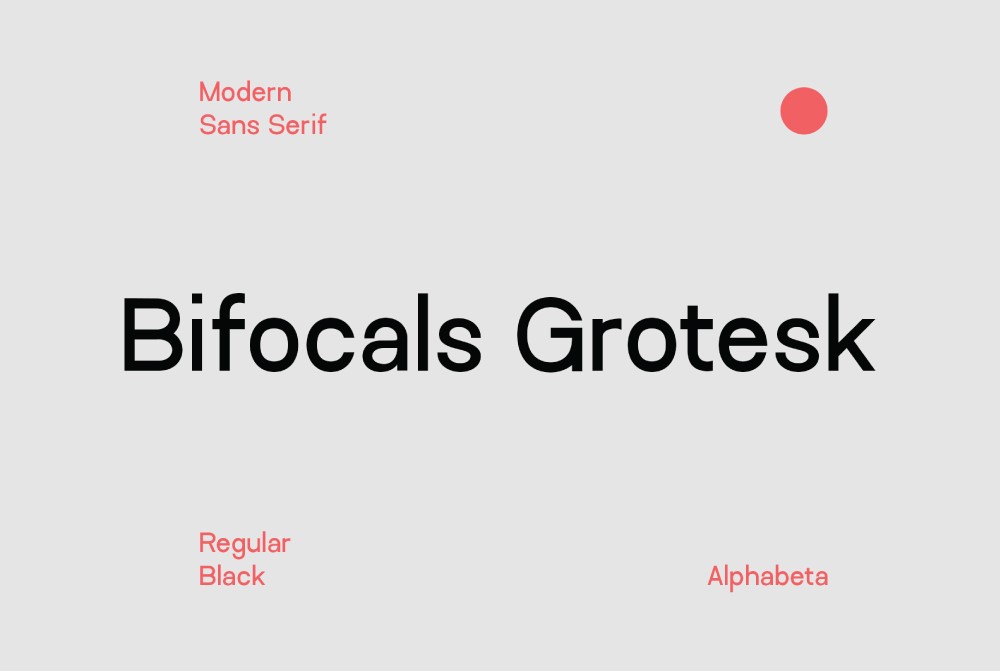 This is a new artsy free sans serif font family and comes with 2 weights. It features geometrical letters that are both modern and minimal, perfect for typographic poster designs.
Free Konstant Grotesk Font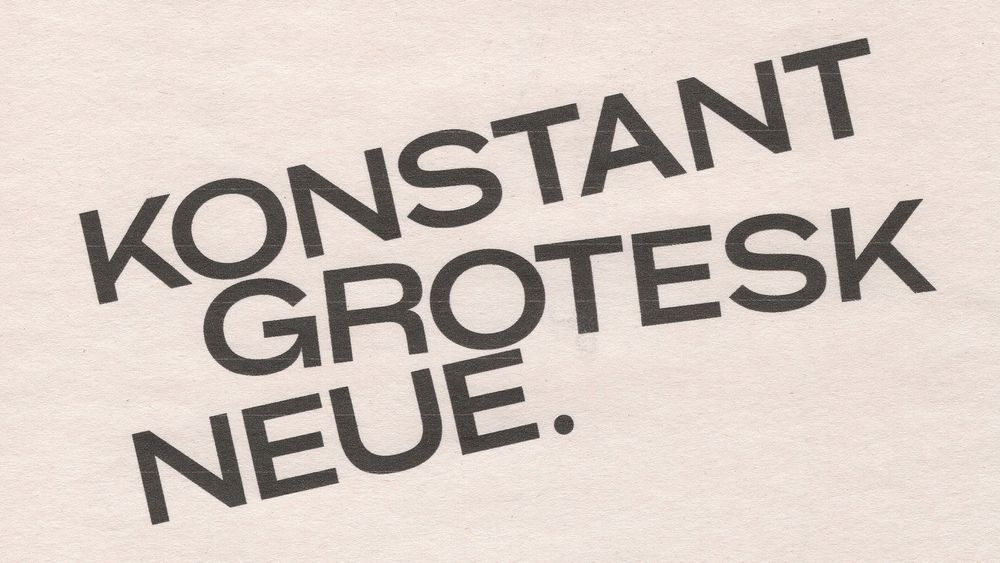 It can be used as display and can brings out some sort of retro feeling if pair it well with images and colors.
Free Palmer Grotesgue Font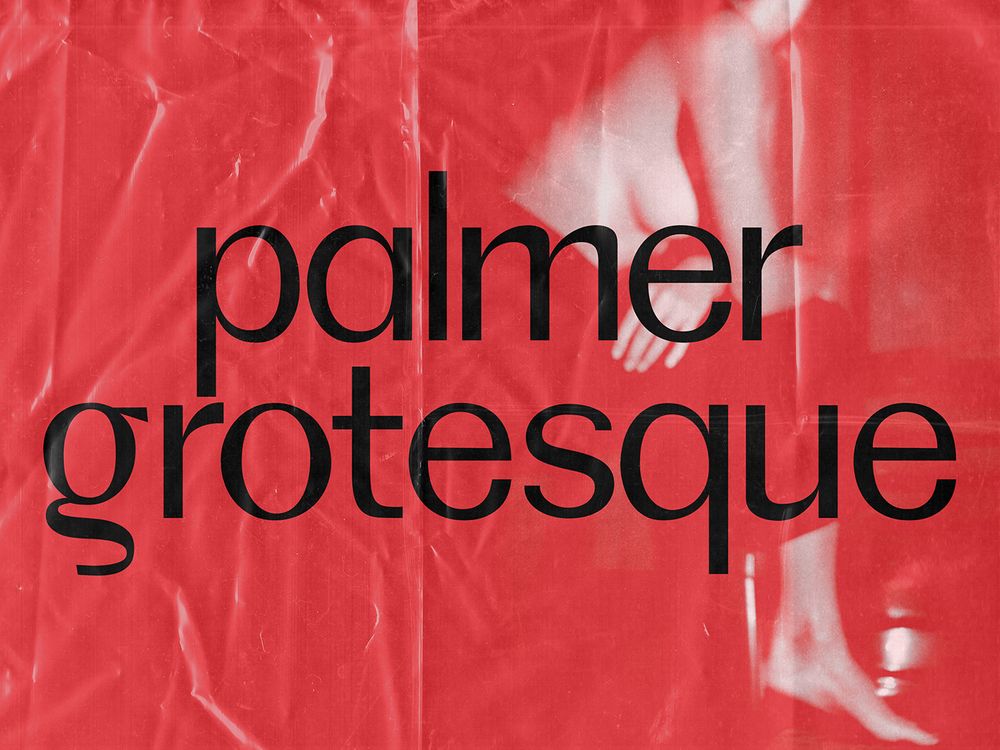 This is a free display typeface designed for contemporary design and art projects. High contrast between thick and thin strokes and experimental curves makes it best to be used in posters, covers, headlines and other use cases, where big size and enough space are included.
Free Radio-Grotesk Font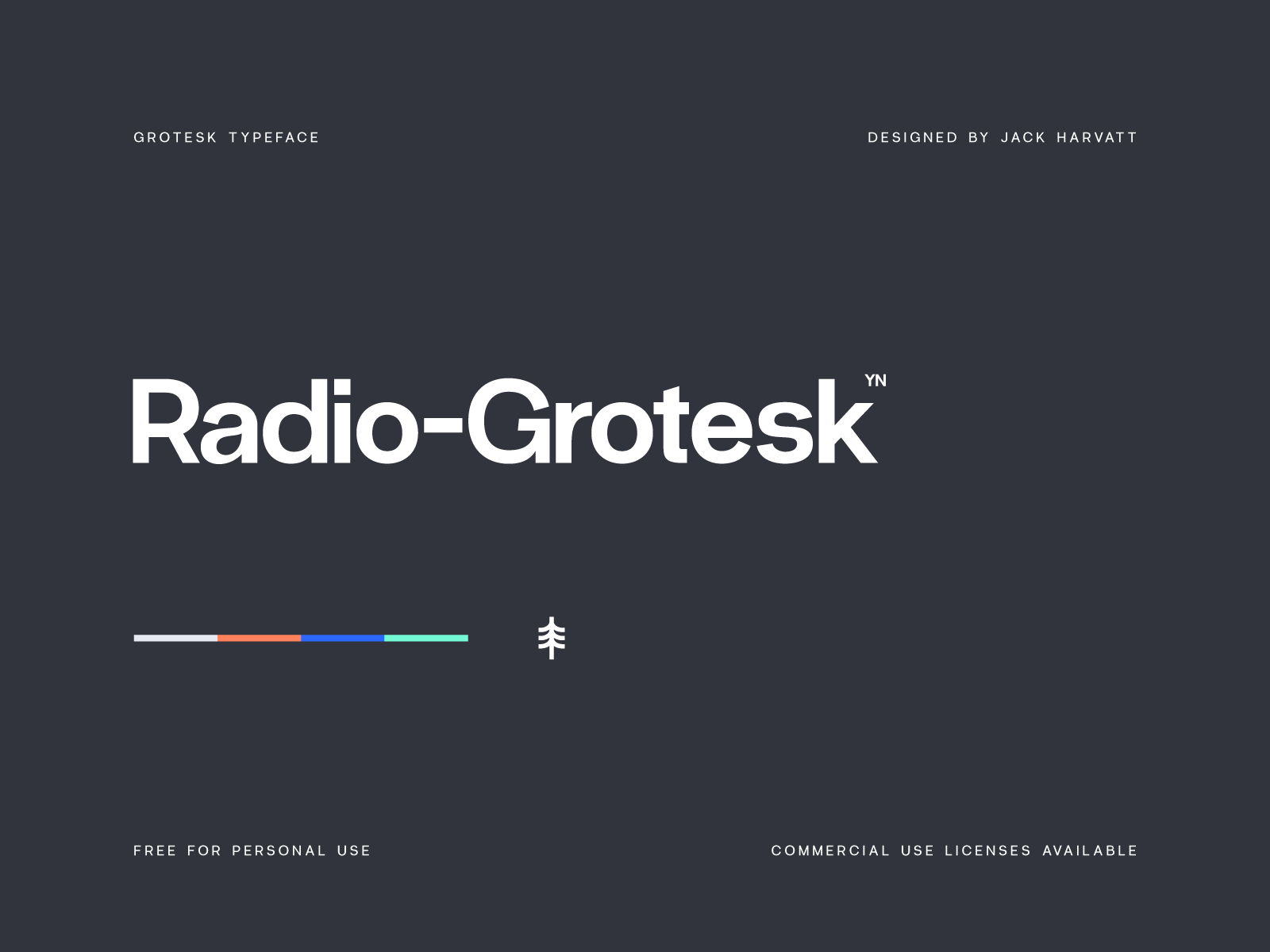 With established majuscules and sophisticated minuscules – Radio Grotesk brings contemporary characterics to a classic type style. Free for personal use only.
Free Julian Grotesk Font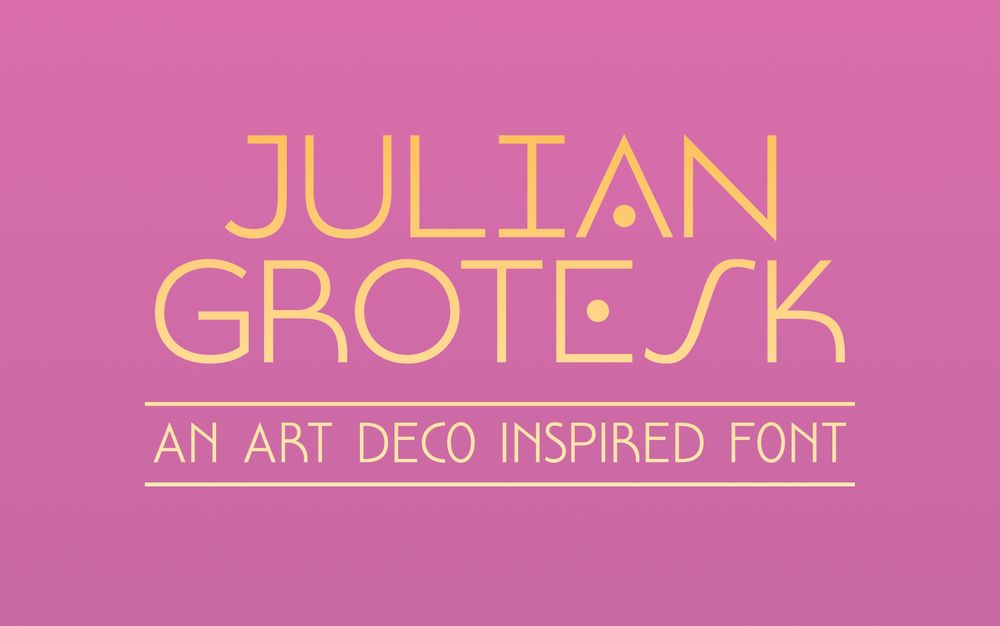 It is designed in two widths to create interesting rhythm that would have been common in hand drawn typography during the art deco era. This is a free typeface with an open font license so you can use it as you want.
Cyber Grotesk. Font Family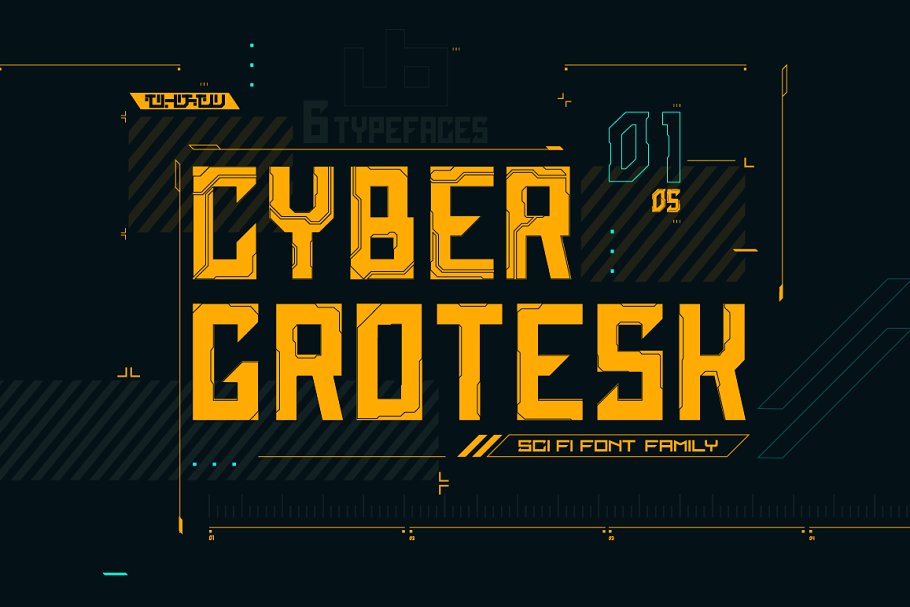 It is family of six fonts in sci fi and cyber styles. Combine it you can create really modern lettering in sci fi style. This font family will be good for games, posters, branding and movies. But you can find your unique use.
Zenzero Grotesk Sans (Regular + Round)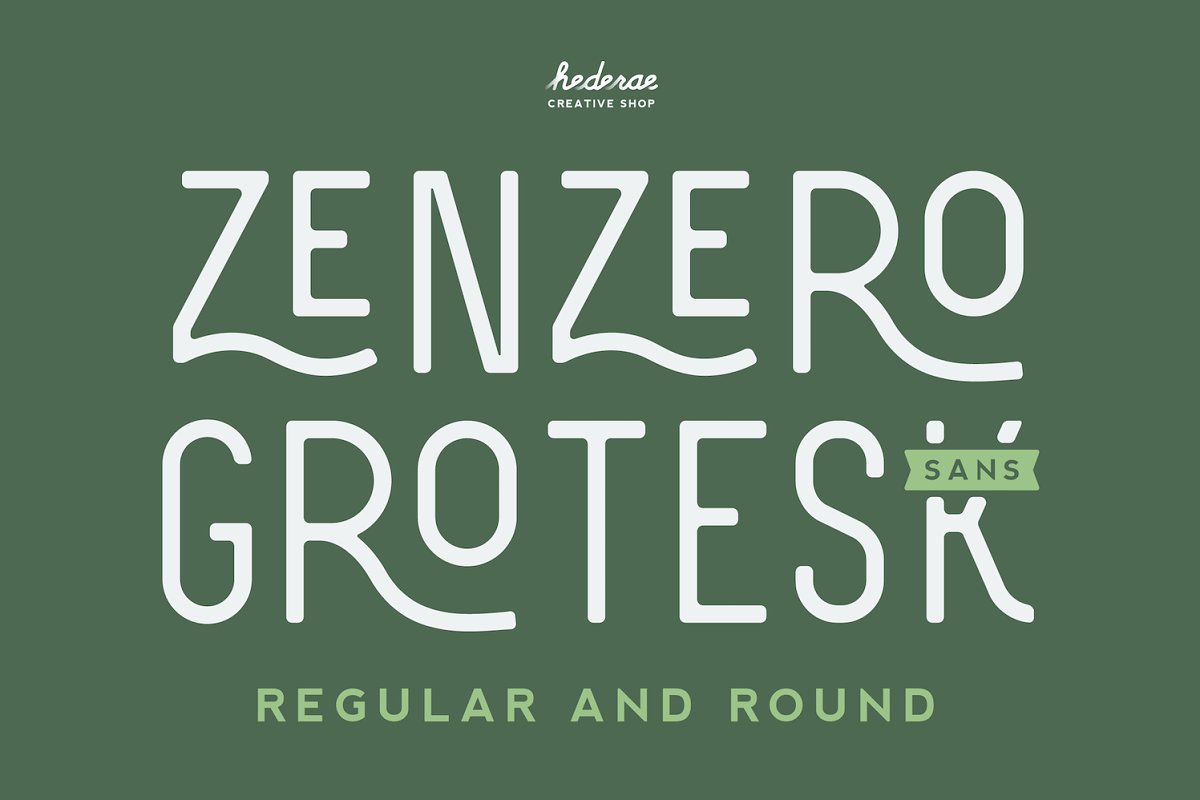 Its main virtue is the endless number of possibilities for you to write words, texts or paragraphs. It boasts tons of ligatures and stylistic alternate glyphs, for a complete control of the final result.
Neufile Grotesk™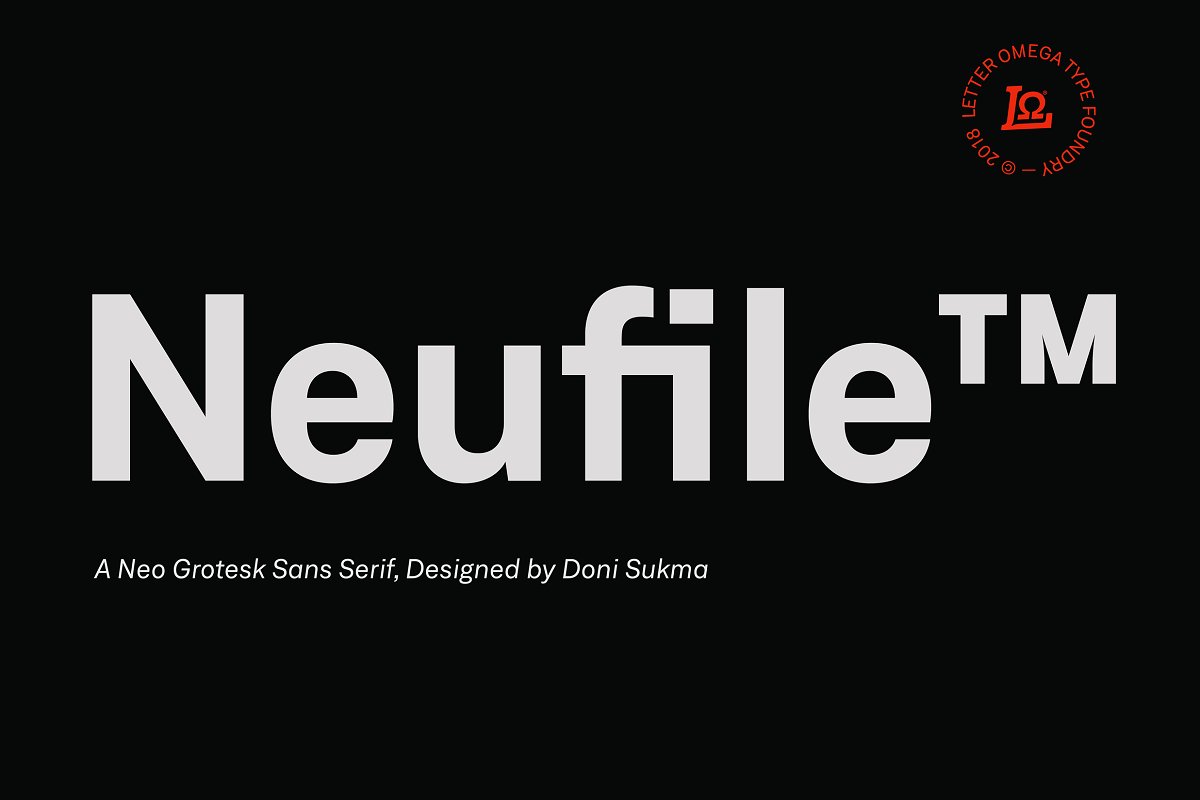 Neufile Grotesk font family has its roots in one of the earliest sans-serif designs commercially available, highly legible sans serif typeface very well suited for any display and text use. Neufile can be effortlessly applied to a wide range of messages and media, from advertising to book design. Its 24 fonts include Extended style and Italic satisfy the need for flexibility, creating harmonious variations of texture and emphasis.
Bruel Grotesk Font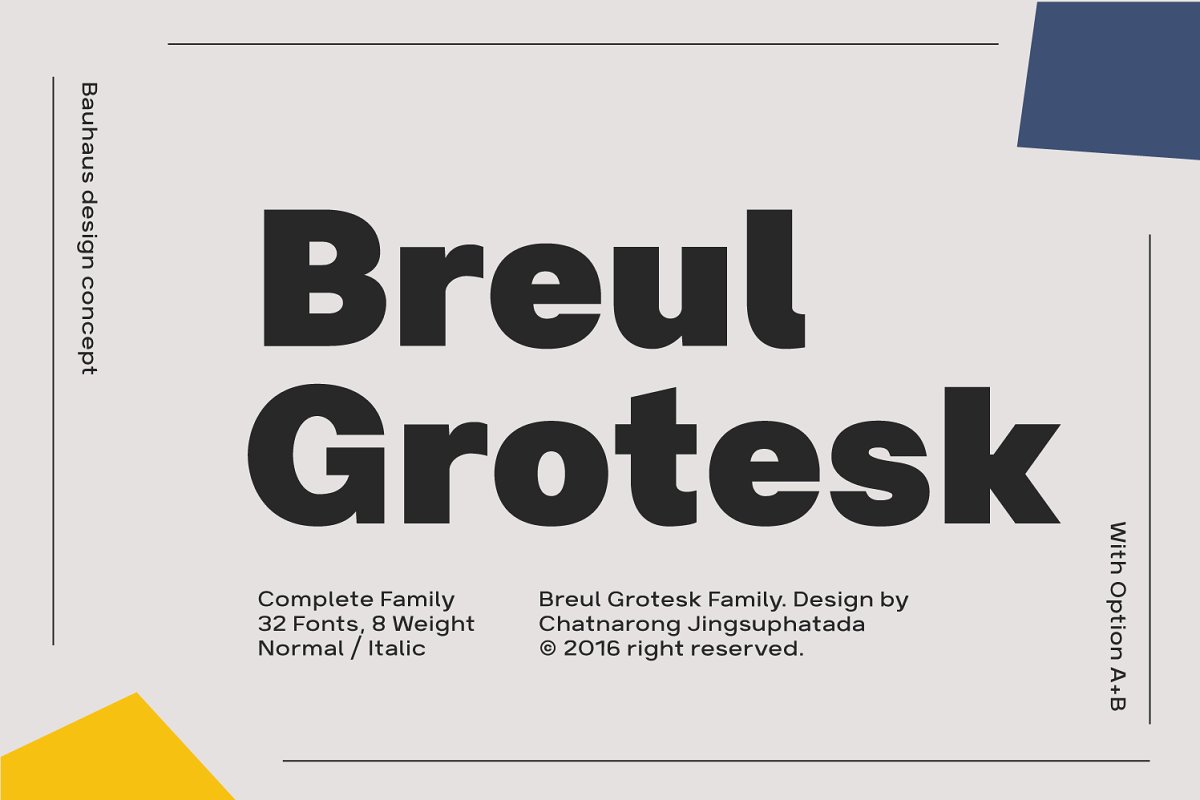 Brueul Grotesk is classic and straightforward, cutting back superfluous elements. A Sans Serif type, it's like a design from the machine age. It comes in A and B sets to offer end variations – choose the bulbous terminals set if you need a less stern impression. It then is suitable for diverse demands.
Balmat Grotesk Font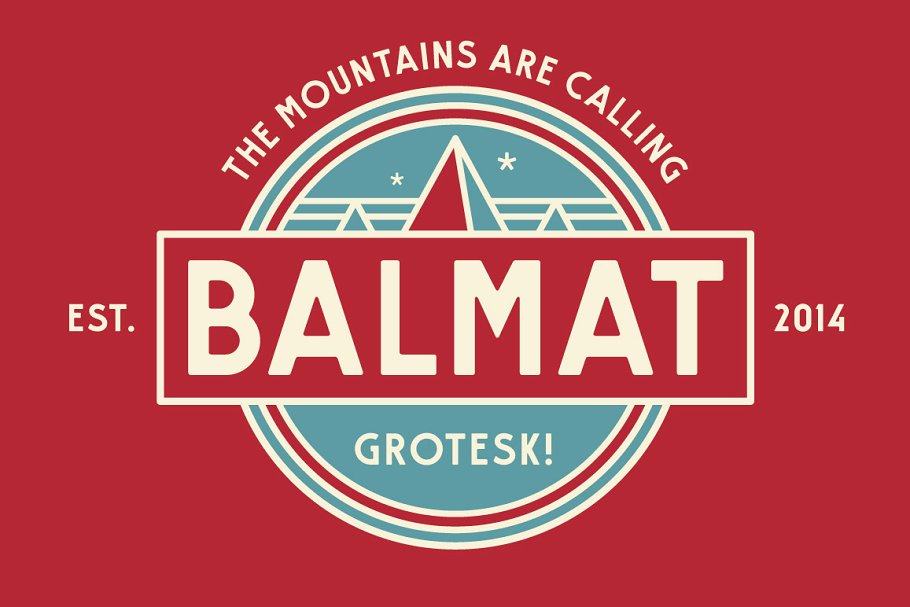 Balmat is a simple and perfectly imperfect grotesk font with a handmade feel, inspired by early 20th century alpinism and mountaineering posters. It's perfect for headlines and all display work.
Amazing Grotesk – 9 Fonts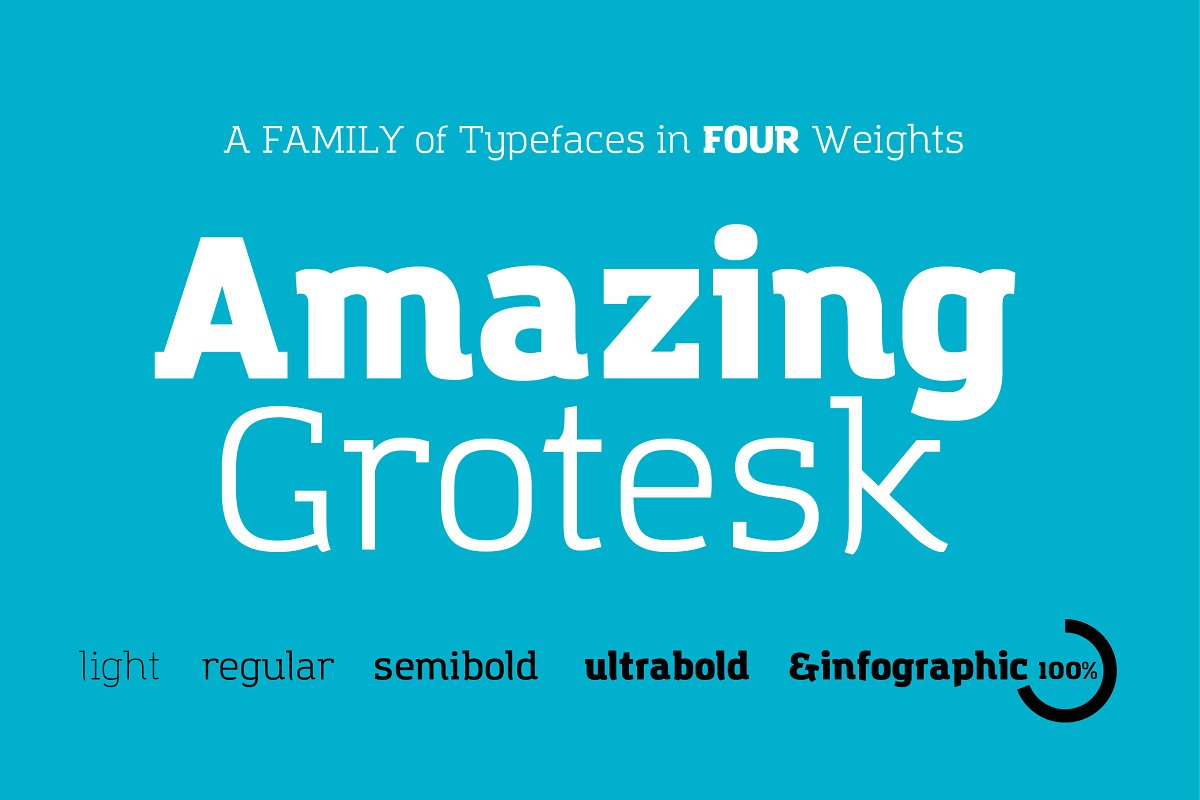 The family comprises 4 weights, from light to ultra with an italic version, and covers over 40 languages that use the Latin alphabet, with full range of accents and diacritics, and features full cyrillic and greek alphabets The Amazing Grotesk includes the Amazing Infographics, a font designed to make information graphics easier to design.
Lota Grotesque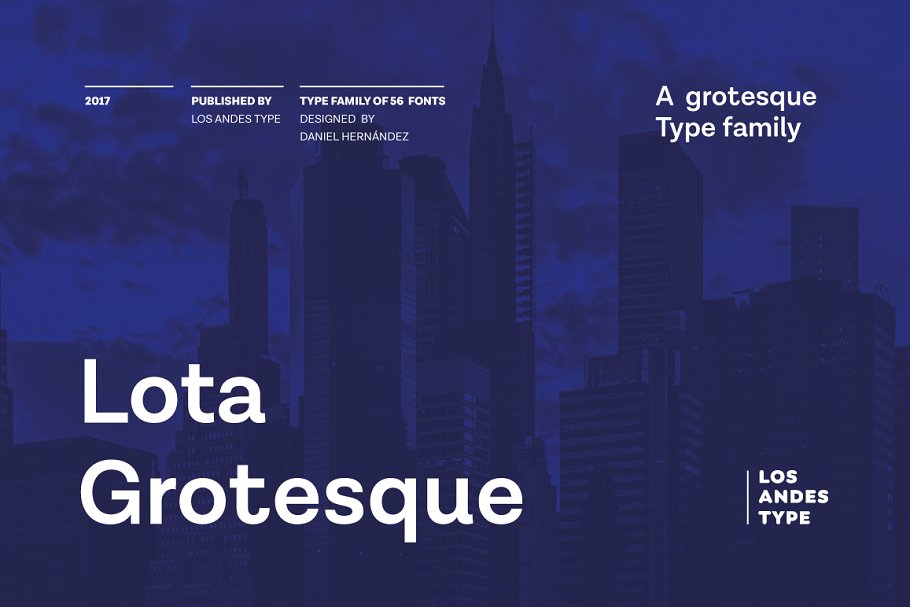 The family comes in 7 weights with matching italics and includes alternative versions that provide high versatility and functionality. The whole font family is composed of 4 subfamilies that share exactly the same number of characters and styles but with differences in programming and default characters.
Monolith – Sans Family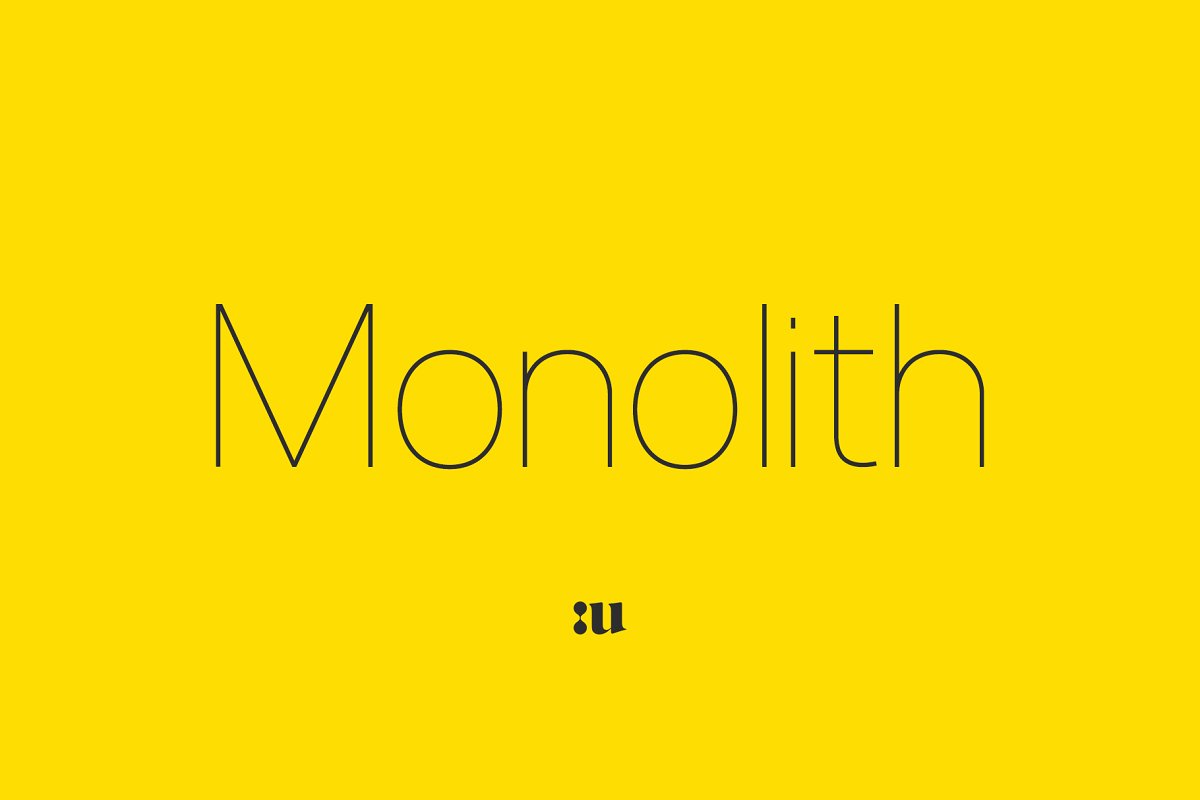 This font family combine modernist shapes with slight grotesk touches. Each variant was designed with an attentive optical evaluation; curves, details and spaces were specifically tweaked to better suit the requirements of a highly-legible typeface.
Gallad – Grotesk Family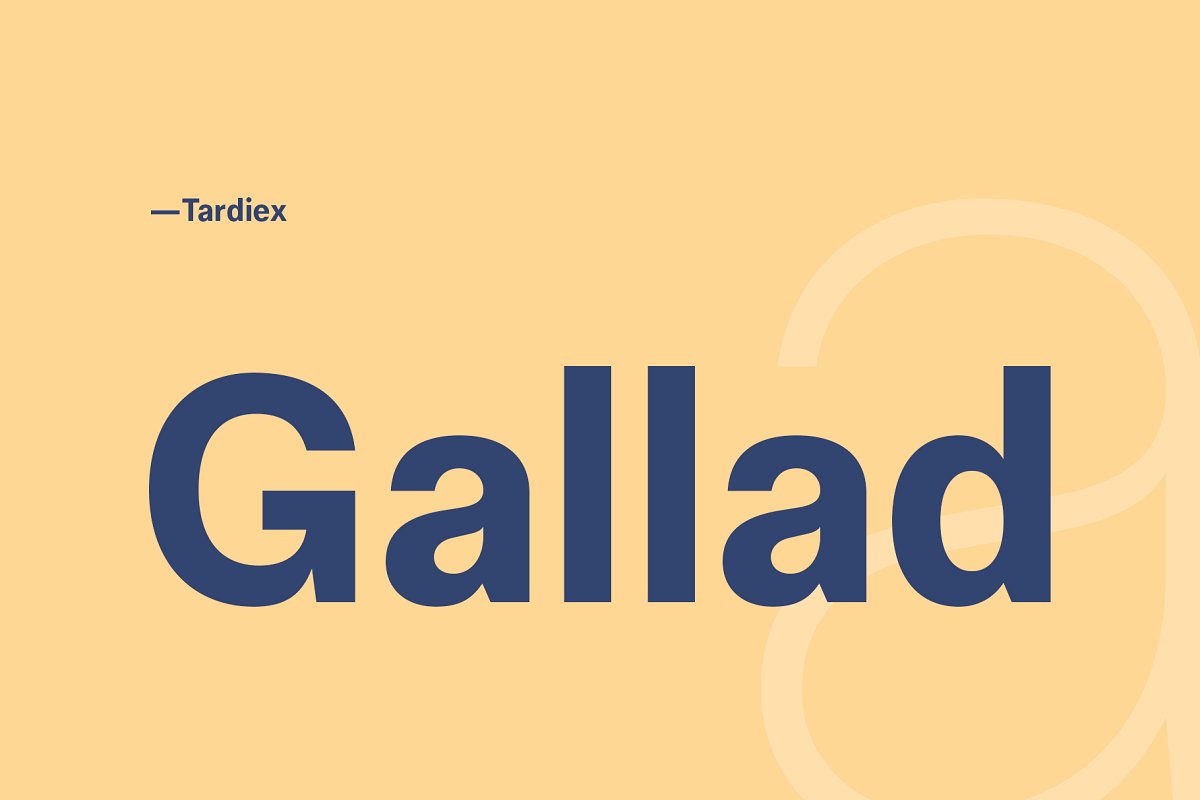 The family contains 6 weights from thin to black with multilingual support and is ideally suited for branding, logo, advertising and packaging needs, editorial and publishing as well as web design and screen design.
Neogrotesk Typeface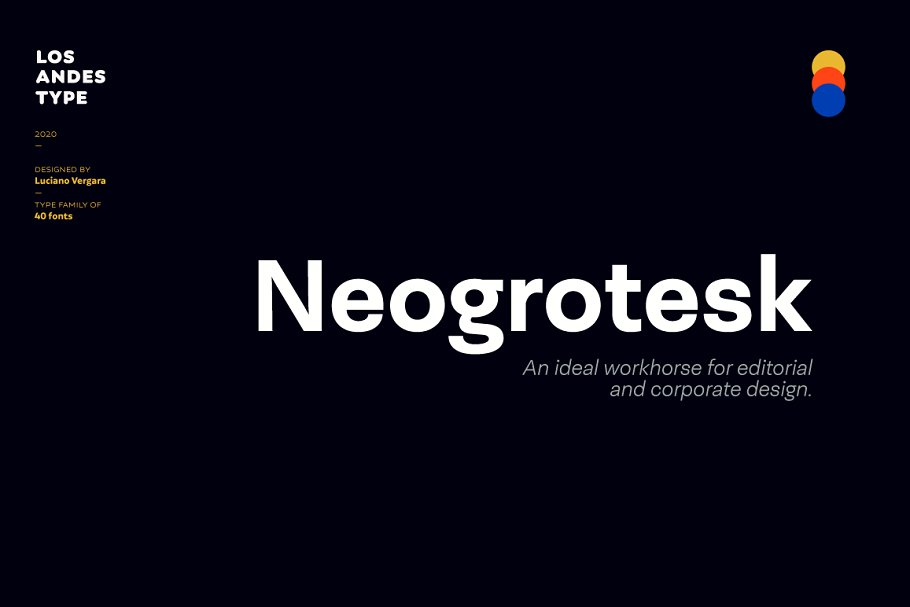 Neogrotesk is a versatile and functional workhorse typeface with a neutral look and Latin flavor. The font includes multiple typographic features such as alternates, ligatures, small caps, case-sensitive punctuation, arrows as well as lining, old style and tabular figures.
Quadra – Family Grotesk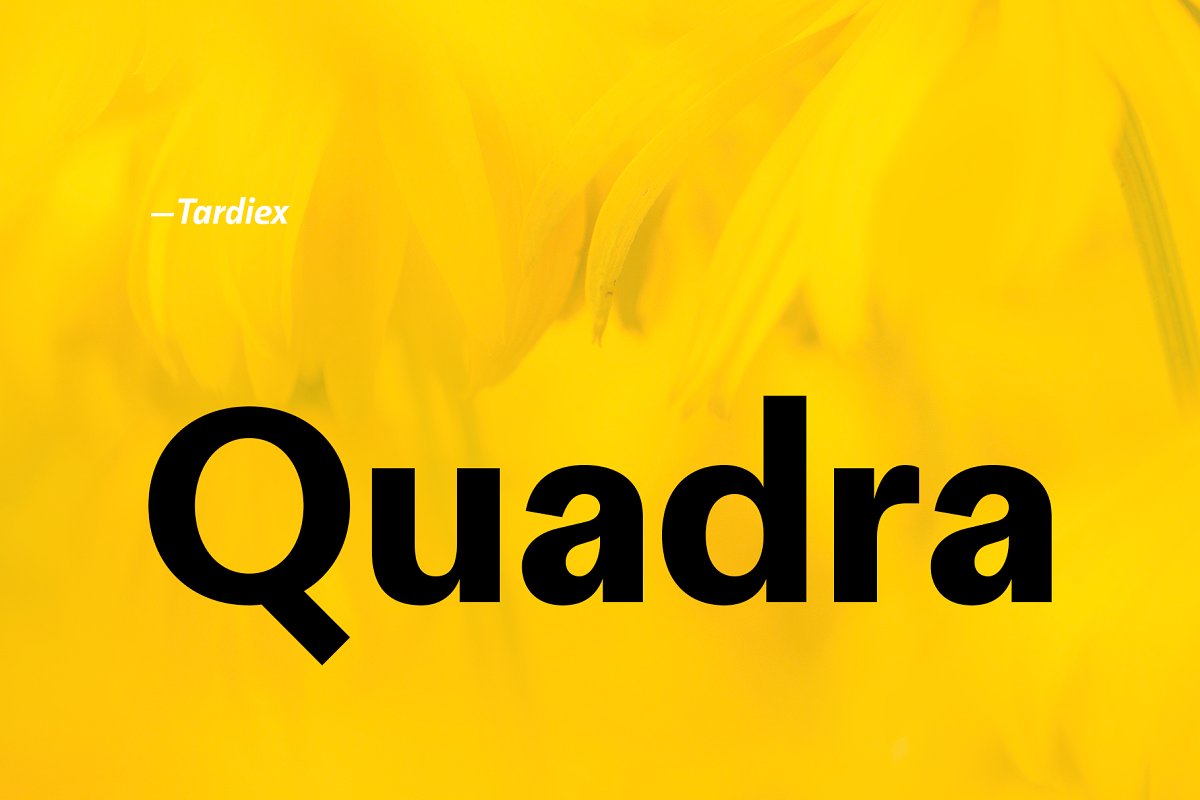 Quadra is a sans serif family that comes with 8 weights ranging from thin to black and is equipped with opentype features.
Okta Neue – Geometric Grotesk Family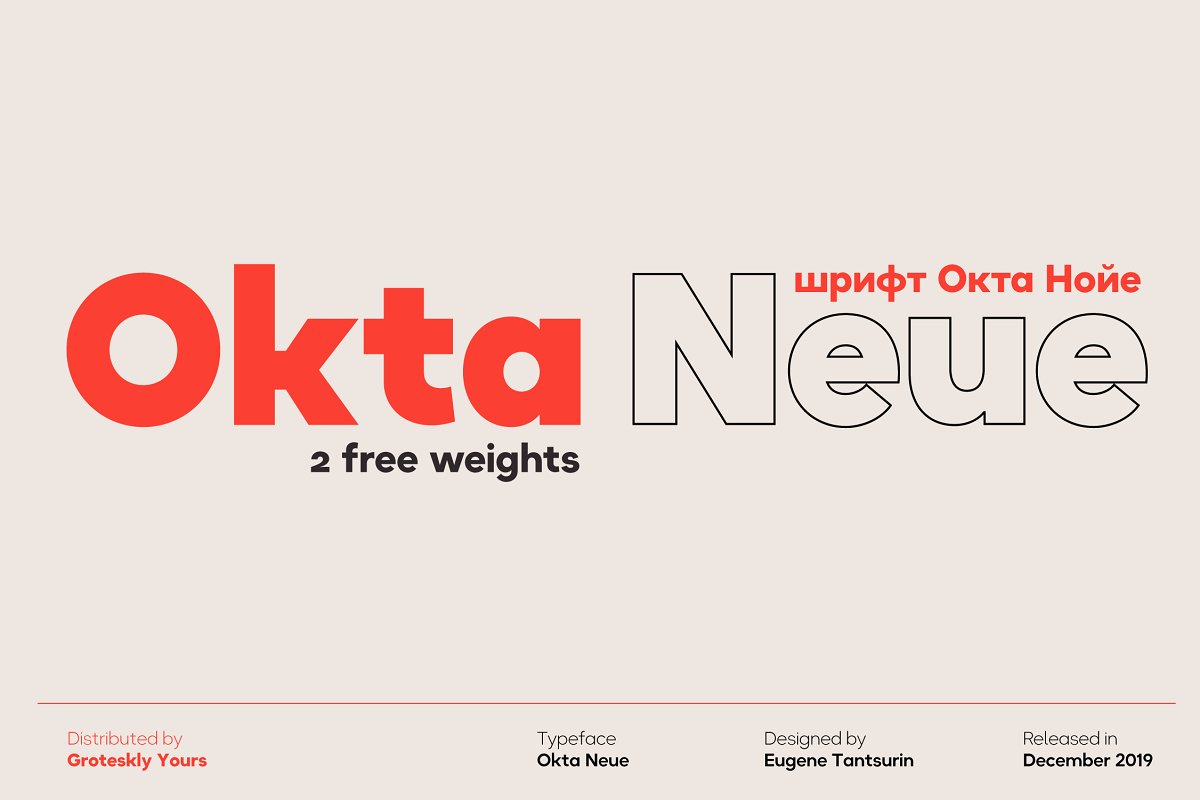 It inherits the best traits of Okta – great legibility, simple geometric letters shapes, low contrast across all styles – but also introduces what Okta fell short of: extensive language support and enhanced OpenType features.