Do you lack of money and search a good quality free fonts for your design project? Take a look at these handpicked best places and find a free fonts effortlessly. Typography plays a big role in all types of designs, from product packaging to mobile apps and more. Get your typography design to the next level by using these free fonts for your needs. There are many places you can download a great looking font free of charge, but we narrowed down the list of the top 17 websites for finding free fonts. Common… have a look!
We recommend you to read the license before you use this free fonts in your design projects.
Now, let's go to the fun part – free fonts!
1. Google Fonts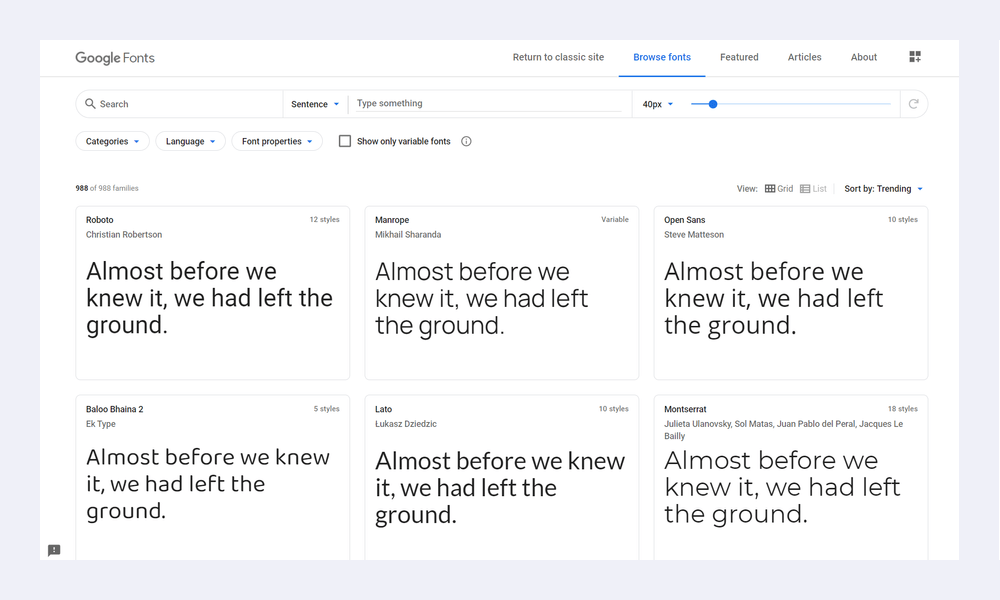 Google Fonts is one of the first sites that come up on top when searching for free fonts. This massive library features over 800 font families of various types, from sans serif to handwriting fonts, monospaced fonts, and more. Most of the Google web fonts as well as other free fonts are available online in the MockoFun photo text editor.
2. Font Squirrel
Font Squirrel is another reliable source for downloading free fonts of high quality. Most of the fonts featured in Font Squirrel also comes with commercial licenses. To avoid complications, the site makes it quite easier for users to check the licenses for each font before downloading them.
3. Font Space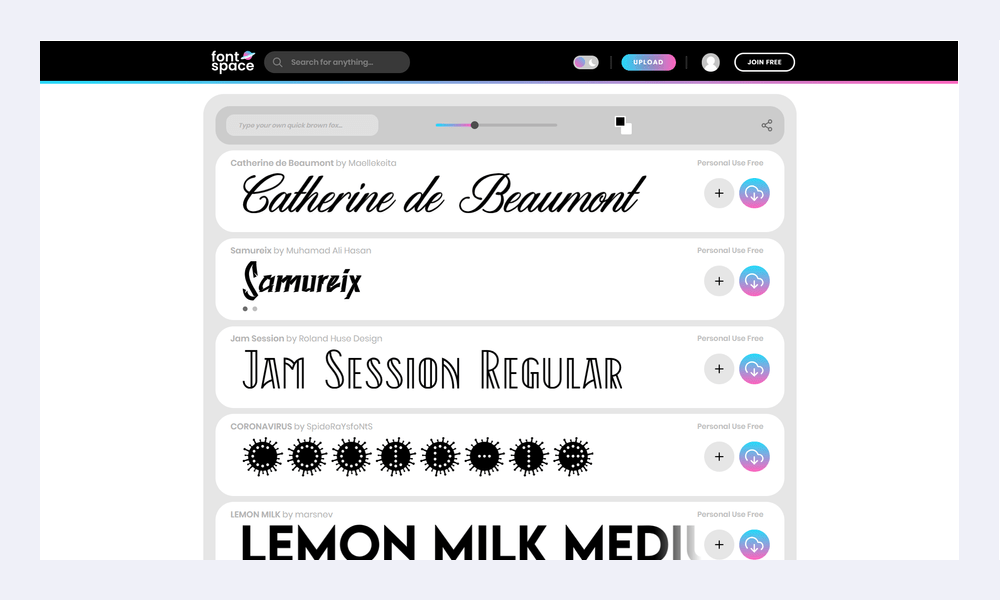 This site features a massive collection of over 32,000 free fonts from over 2,100 designers. It's also the home for more than 746,000 members who enjoy downloading free fonts.
4. DaFont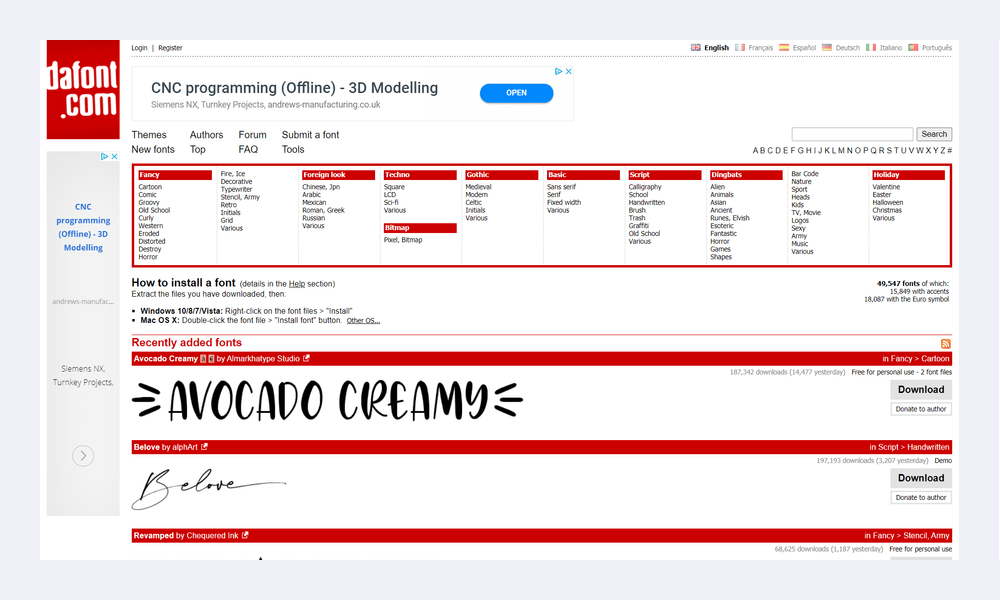 DaFont is another popular platform for downloading free fonts. Most of the fonts in the site only support personal use, but there are plenty of fonts that come with commercial licenses as well.
5. Abstract Fonts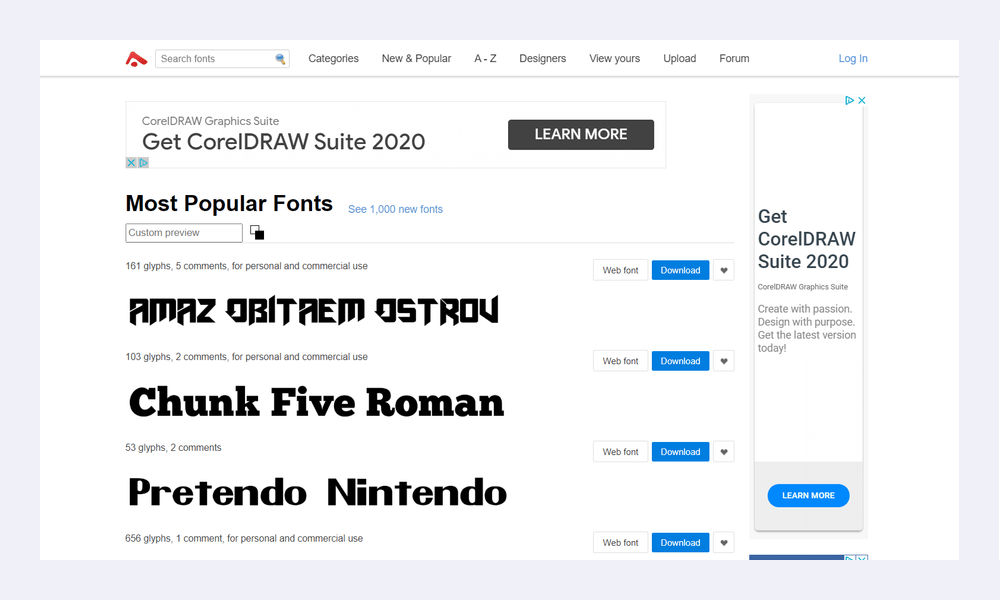 Abstract Fonts is a site that includes a curated collection of high-quality fonts. Most of the fonts available in the collection are free to use with both your personal and commercial projects. Just remember to check the license before downloading.
6. Behance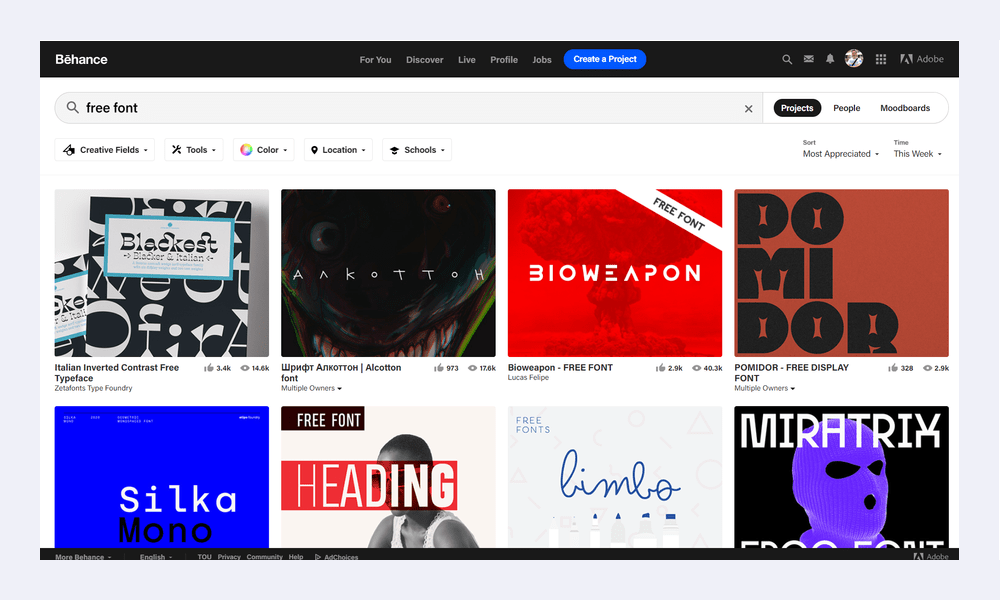 Behance is not exactly a platform for fonts. It's like a social network where designers create portfolios of their best work and share designs with each other.
7. FontStruct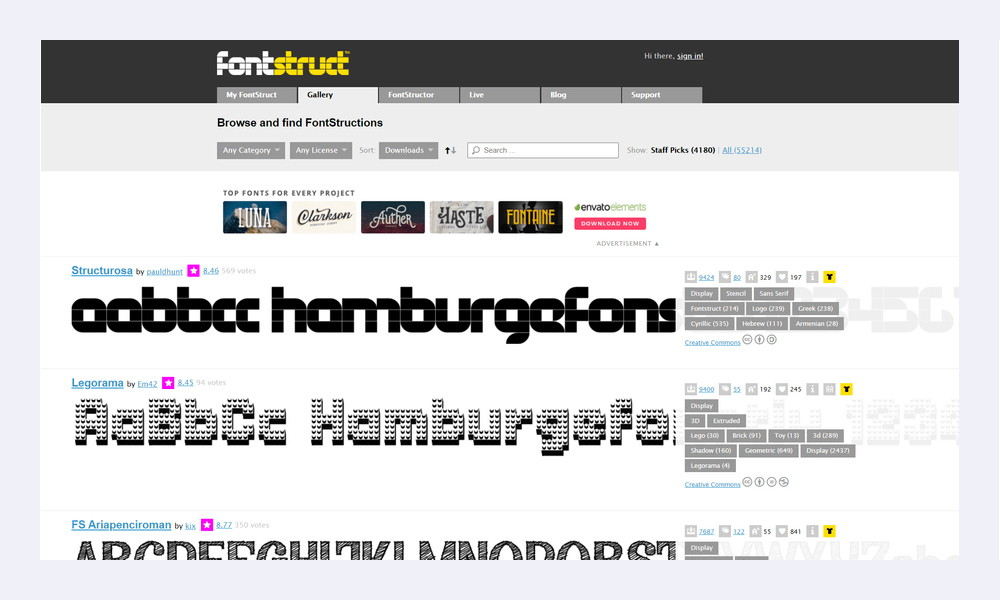 FontStruct is actually a font building tool that allows you to create your own fonts with geometrical shapes. The tool generates TrueType fonts using your designs that can be used with any app and for any kind of work you want.
8. 1001 Fonts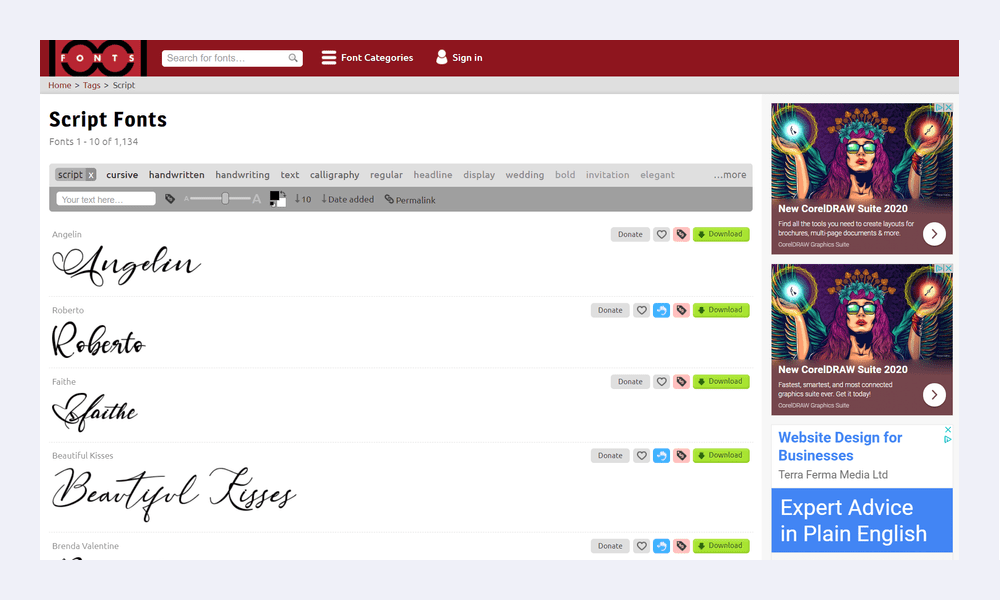 Don't let that name fool you. 1001 Fonts includes more than 9,000 fonts. The site features an often updated collection of high-quality fonts. Many of the fonts are available for commercial use.
9. Urban Fonts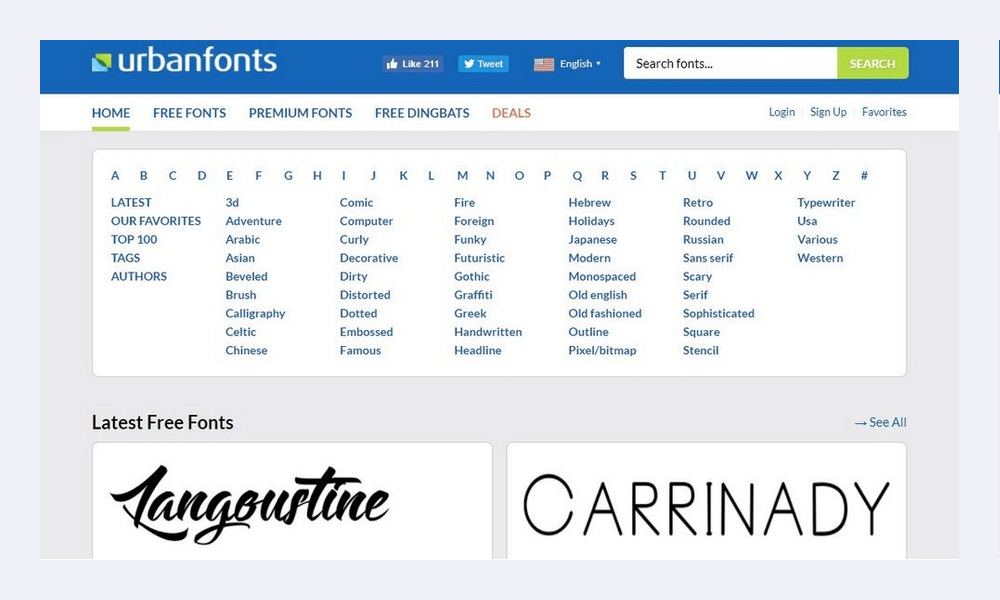 Urban Fonts is another great place to find free fonts. The site features a more detailed page for each font that shows you all the characters of the font along with a tool to test drive the fonts before downloading.
10. FontSpring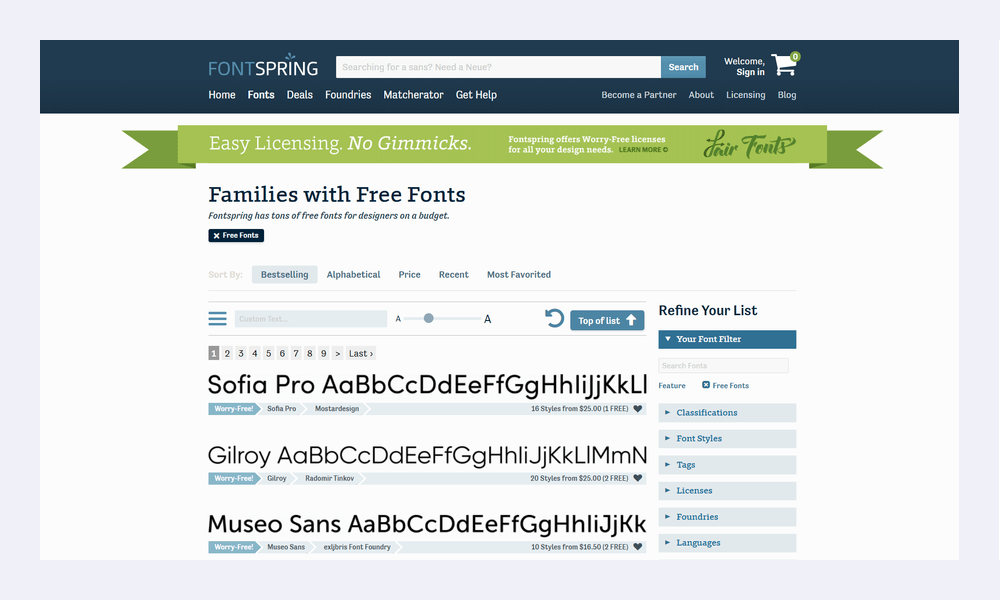 FontSpring is a premium fonts marketplace full of premium font families. But, the site also allows you to download a couple of free fonts from these font families to use them with your various projects. You can find detailed information about the font licenses in each font page.
11. Befonts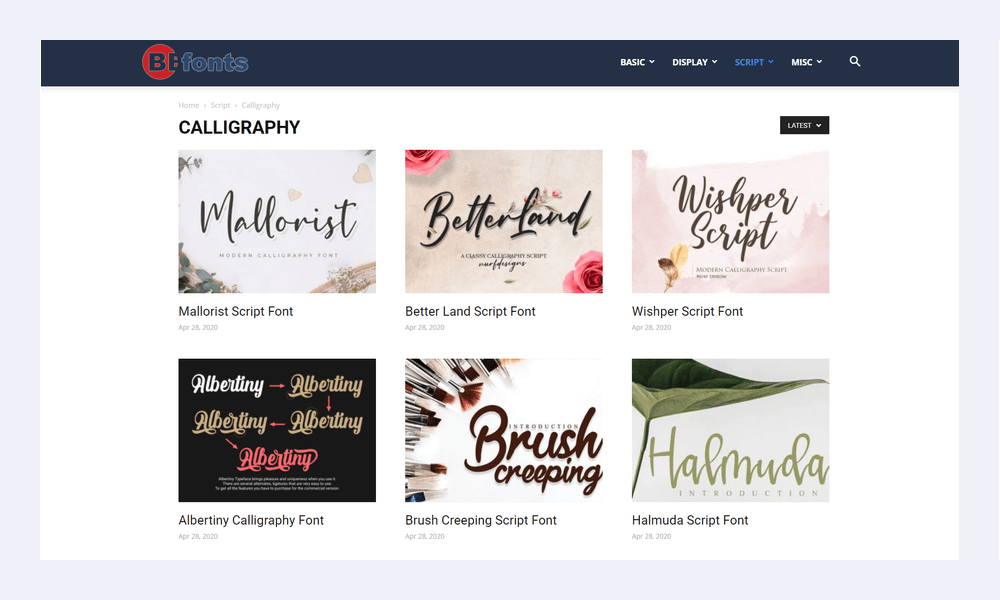 Befonts has a large collection of free fonts designed and submitted by professional designers and creatives around the world. However, the majority of the fonts available on the site are free samples of premium fonts. This means they include fewer font weights and you can only use the fonts with personal projects.
12. Pixel Surplus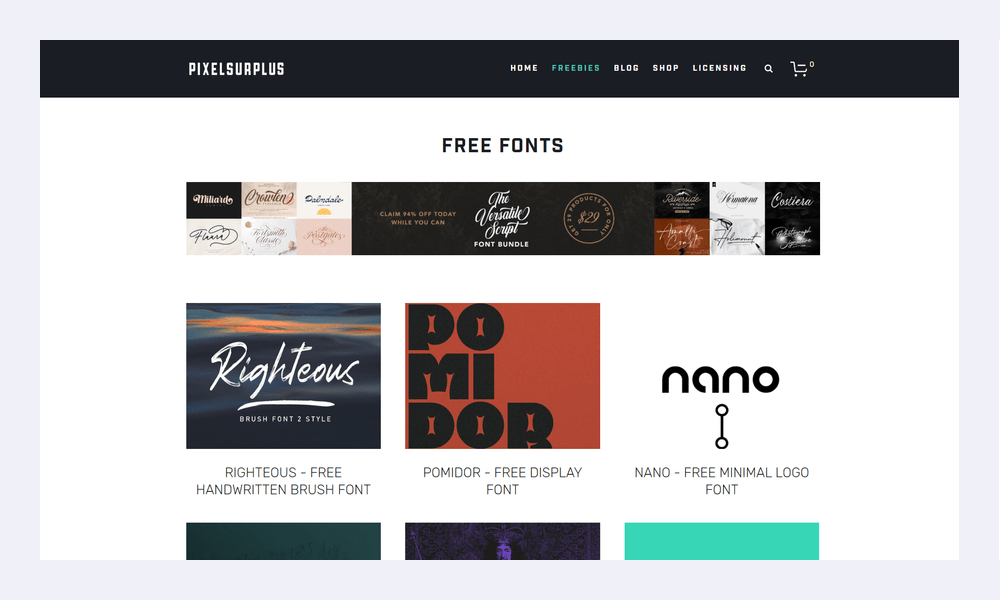 Pixel Surplus is a website that includes lots of different freebies such as free PowerPoint templates, textures, vector graphics, and more. The site also has a free fonts collection with lots of premium-quality fonts.
13. Graphic Design Freebies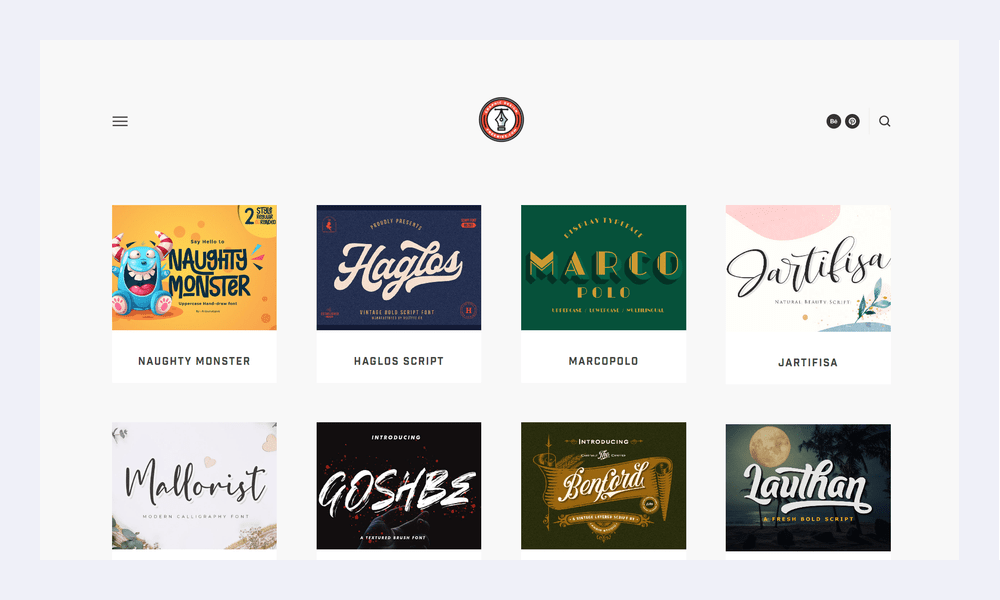 Graphic Design Freebies is another site that features a wide variety of freebies. It also has a free fonts section with hundreds of stylish and modern free fonts. You'll find all kinds of fonts on this site including script, serif, brush, and more.
14. Awwwards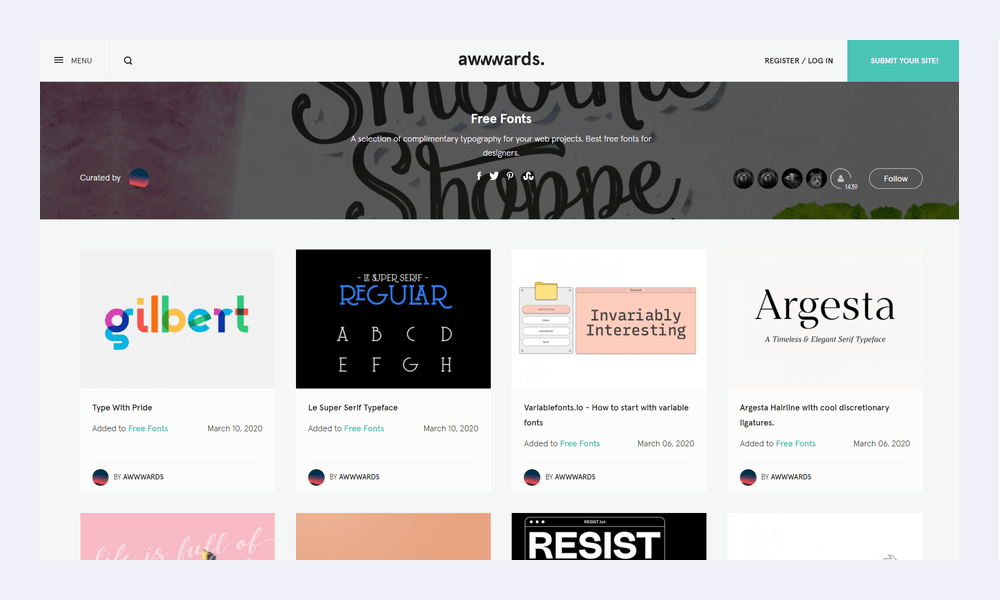 Awwwards is a site well-known among web designers. It's where designers go to find inspiration and showcase their best work. The site also has a free fonts collection which features some of the most unique and uncommon fonts you'll ever see.
15. Fontsly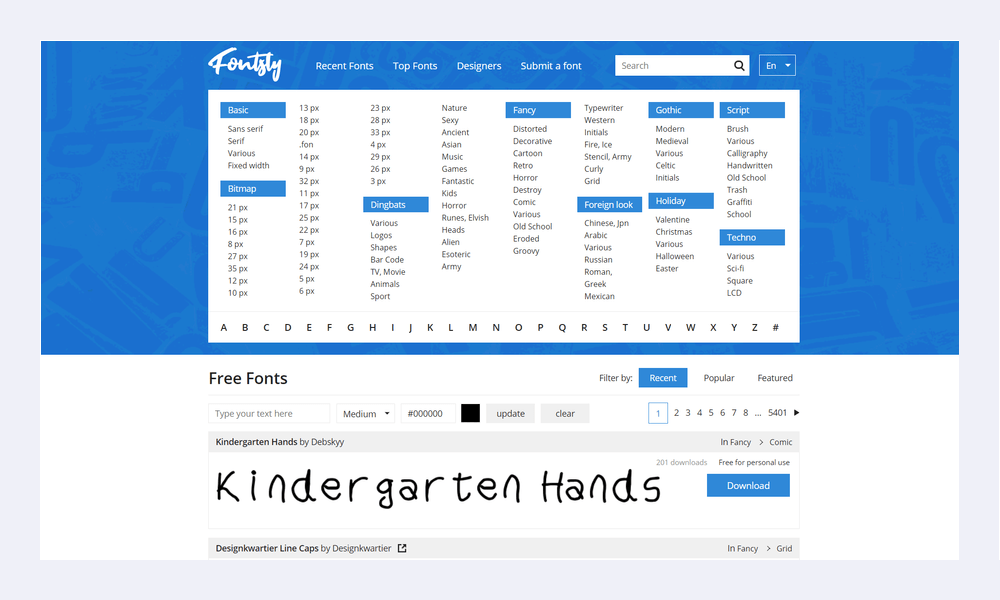 Fontsly is another free fonts site that features a large collection of various styles of fonts. Whether you're looking for a simple sans-serif font or a gothic font, you'll find plenty of choices on this site.
16. Dealjumbo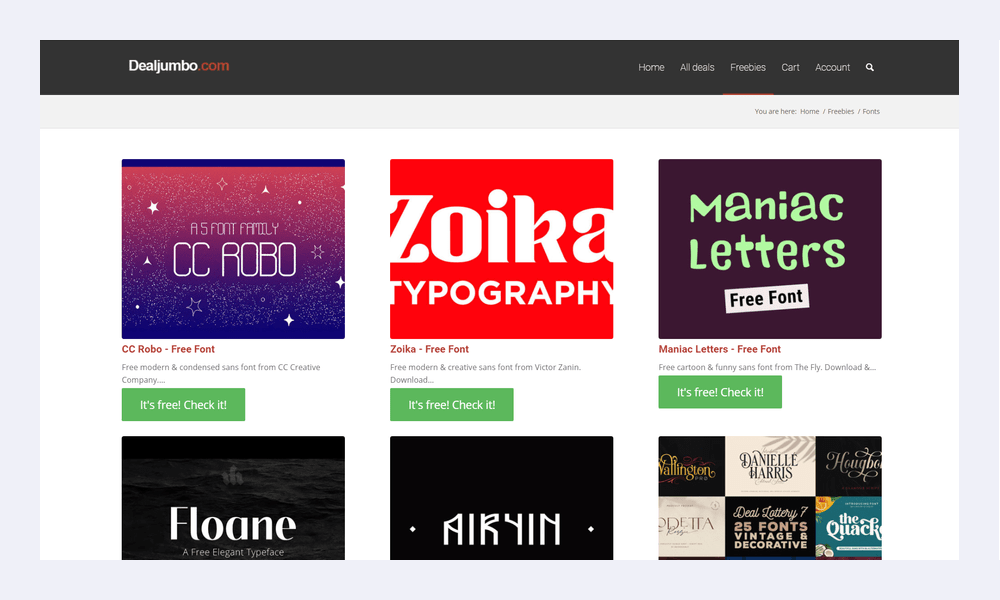 Another great website with tons of free fonts to use in your projects. Dealjumbo not only offers design bundles, but also have a nice collection of freebies.
17. Creativetacos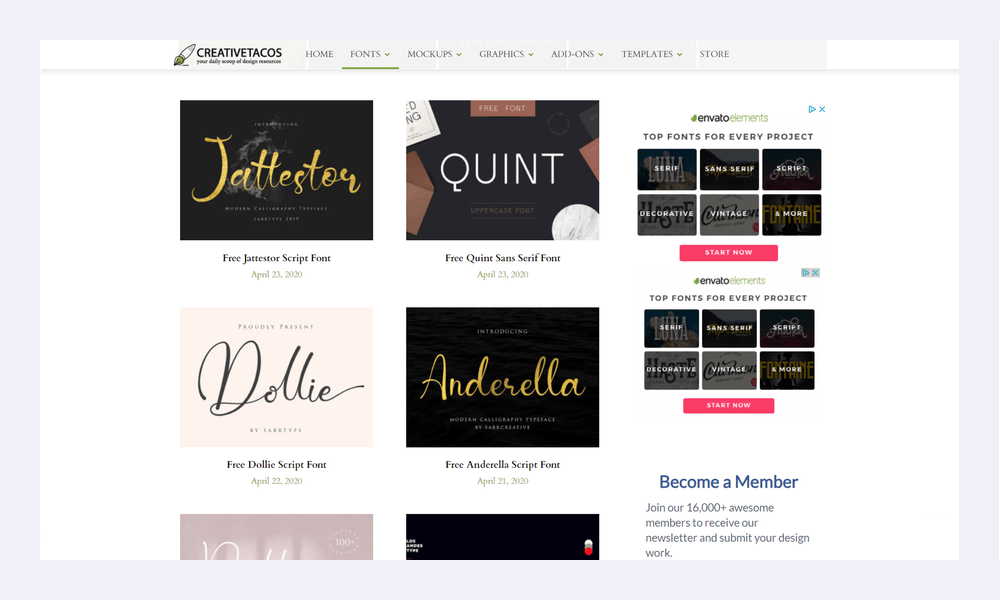 This amazing website have to offer a lot of premium quality free fonts, but always looks the licence if you need to use them in your commercial design projects.
More Ways to Get Free Fonts
You can easily download premium fonts for free. Popular marketplaces, such as Creative Market and Envato Elements give out freebies every month to their registered users. It's a great way to grab premium fonts without spending any money.