Design Automation: How to Create More with Less
While art is a field that requires a human touch, there is no reason why humans cannot innovate and use technology to its full potential.

Graphic design tools can be really valuable if used correctly. Modern time is fast-paced, and instead of dwelling over how robots can never replace human designers, it is wiser to mull how technology can help us keep up with the ever-changing digital environment.
And on the same note, time is the most valuable resource for a designer. The extra time allows for more creative juices to flow. This means more clients, projects, and income. But the truth remains that a designer's job is not always easy. Besides the need to hone and update skills, most designing tasks are repetitive and counter-productive.
This is where graphic design automation comes in.
What is Automation?
Simply put, automation is the process of delegating tasks to technology to yield an output even with little to no human input. Robots or AI technology do the manual work so you can speed up specific processes in the design workflow. Graphic design tools in automation afford the designers to cut the usual long production time in half. This makes the job easier and allows them to recuperate from the monotonous tasks in the design process.
What Are the Pros and Cons of Design Automation?
While it is a given that graphic design tools are vital, it is also great to explore the benefits and disadvantages of automation in the design industry.
The benefits of design automation include:
1. Less human error.
One of the biggest flaws of a human designer is that the mind and body get tired. Human error is possible once the designer loses the energy to create a design. Graphic design software can help minimize errors by eliminating the human factor involved in some tasks.
2. Increased Competitiveness.
With lesser human error, you become more competitive in the industry. The quality of your output is consistently better, and your team becomes more creative with more time on their hands.
3. Reduced number of employees.
Design automation allows you to cut back on expenses related to hiring new designers. You can afford to have a small design team with the right graphic design tools. This will let you conserve resources that you can invest in other areas of the business, like product innovation and marketing.
4. Maximize your team's intellectual capacity.
Freeing your team from the boring and most basic tasks can let them focus their creativity and intellectual prowess on the most important aspects of the design process. This will result in better and more innovative outputs at all times.
On the other hand, here are some of the drawbacks of design automation:
1. The cost of technology.
Automation is not free. You will need to shell out at least an initial investment to pay for good graphic design software. You also have to consider the maintenance cost and updates to keep up with technological advancements in design.
2. Complex systems.
Although there are graphic design tools that are AI-powered, some of them may require IT knowledge to some degree. You can cut back on the number of designers in your team, but there may be a need to hire someone who can give technical assistance when using automation tools.
Automation has many benefits, but you also need to consider the disadvantages to justify whether it is the best for your team.
Is There a Need to Automate Graphic Design Tasks?
Automation affords convenience for the designer as it eliminates repetitive tasks that only lengthen the production time. Actual creative and imaginative work requires human skill, but everything else in the design process can easily be remedied with automation. Advanced artificial intelligence (AI) technology can take care of design sharpening, resizing, labeling, and even image generation.
With the power of technology, automation also creates a more collaborative environment for the creative team to work in. Remote working is possible thanks to cloud storage. It will be less challenging to work with high volumes of data even if team members are not in the same room. It is easier to join forces and pool creative juices from different locations.
Aside from making things easier for designers, automation can open up fresh opportunities. Designers can build up new skill sets that can match advanced technologies. Computers and design software can enhance their design skills and assist in exploring new design possibilities.
How Does Automation Help You Achieve More?
In contrast to what most people conclude about graphic designers, their task does not only involve designing. They also need to deal with non-creative tasks, like marketing, client management, billing, etc. Automation lets you achieve more in the following departments:
1. Administrative. Just like regular workers, designers also struggle to keep up with the demands of administrative tasks in the workplace. Most of these are part of the daily routines that automation can easily eliminate. Examples of these tasks are invoicing, scheduling management, coordinating the team, and lead generation.
2. Social Media Management. Every business needs to be on social media. It can be a handful to manage your feeds and other design tasks. With automation, updating your profiles will be faster, more timely, and easier. There are plenty of tools to help manage social media networks, engage with followers, increase presence, and showcase your design outputs.
3. Create Templates. Preformatted templates can save time and effort upon starting new projects. There is no need to start from scratch and instead focus on the demands of the client. These reusable outlines are customizable so you can easily adapt them according to new project specifications.
4. Handle Everyday Design Works. It will be more convenient for designers to be freed from the tedious jobs of background removal, cropping images, and palette generation, among many other repetitive tasks. Having graphic design tools, like Removal.ai, in your workflow means you never have to manually tweak images ever again. Because most of these tools are powered by AI technology, you do not have to worry about giving minimal effort in enhancing your designs.
5. Improved Workflow. Overall, automation allows you to have a smooth-running workflow across all processes. Project management software, for example, will improve team collaboration efforts. You can create a visual system that guides every team member about their roles in the current project. A tool like this can keep everyone on track and boost productivity.
Rather than sweating out over mundane tasks, automation affords you the chance to keep your cool and stay creative from the beginning to the end of the design process.
8 Tools to Help You Automate Your Graphic Design Tasks
One thing to remember in the modern design era is that when the task is repetitive, ordinary, and routine, there is a graphic design tool for it!
1. Designstripe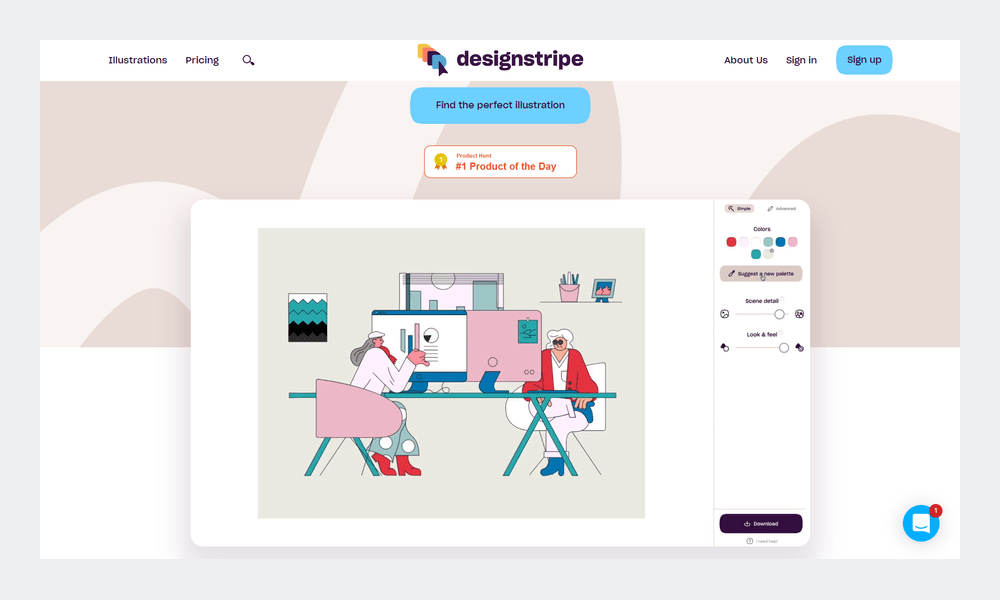 Creating beautiful illustrations is always a huge challenge for designers. It is not an easy task to come up with a design idea, especially if you are going to do it daily. This is where Designstripe becomes a lifesaver among teams who need to regularly churn out a variety of illustrations and other graphics. It is packed with hundreds of illustrations that are hand-crafted and fully customizable to fit any brand.
2. DrawKit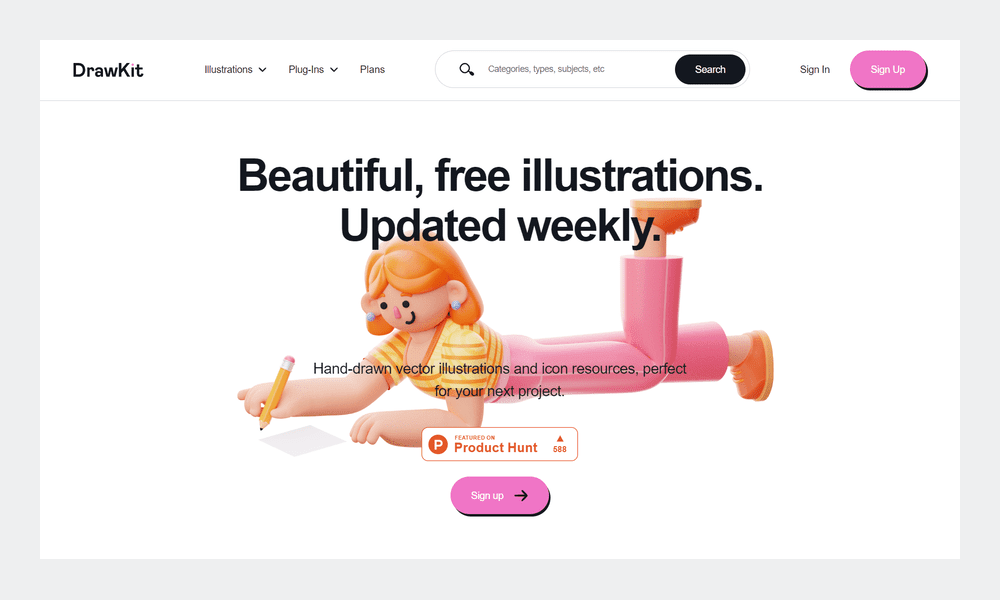 Vector illustrations are perfect for websites, blogs, social media pages, and marketing assets. Drawkit is a great resource for beautiful illustrations and icons that you can use for any design project.
3. Easil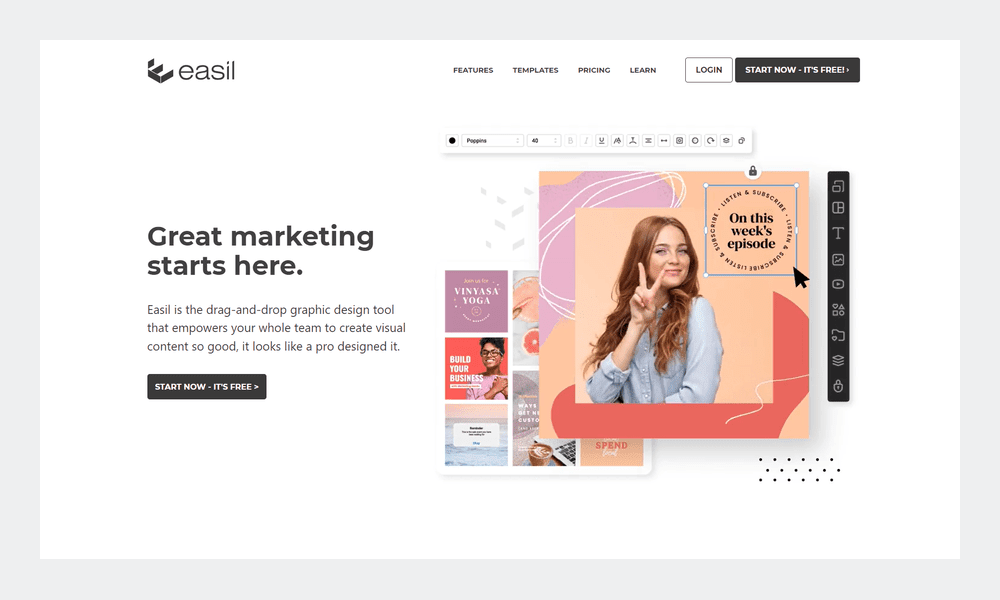 Elevating your visual brand does not need to be bloody. Easil has all the features that you need to create professional-looking imagery using templates. You can design posters, menus, and even social media videos. The great thing about it is that you can create a Brand Kit so that you can streamline the design creation process. It will save you tons of time to design campaigns that are aligned with your brand.
4. Flexitive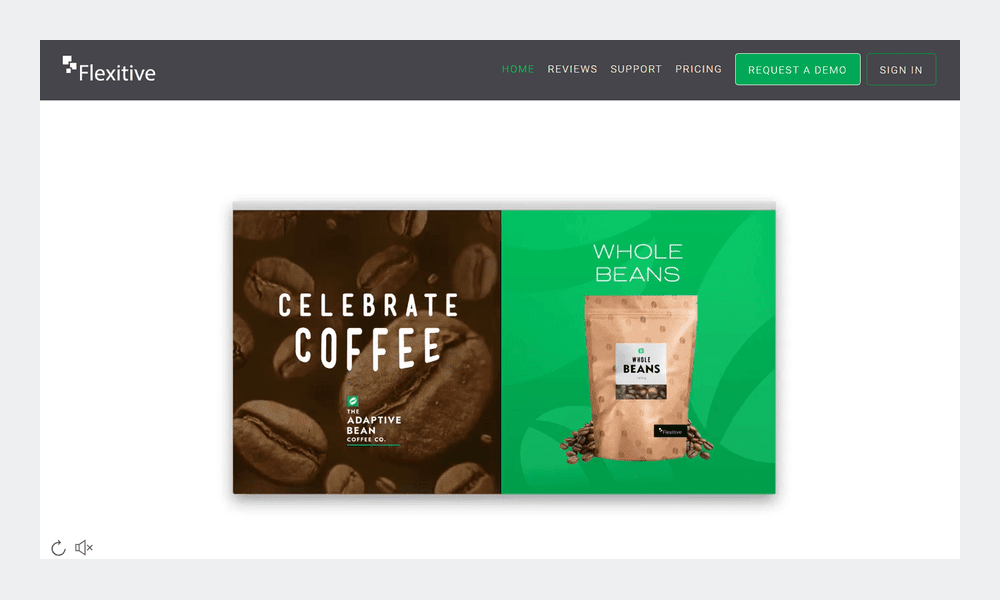 Mass-producing design can be a tedious job but not if you have Flexitive in your team. It uses modern responsive design production technology so you can scale visual communications and maintain professional-quality designs in your outputs. It has plenty of features to create design variations. This means that you can always tweak and improve the design depending on how or where you are going to use it.
5. Img.ly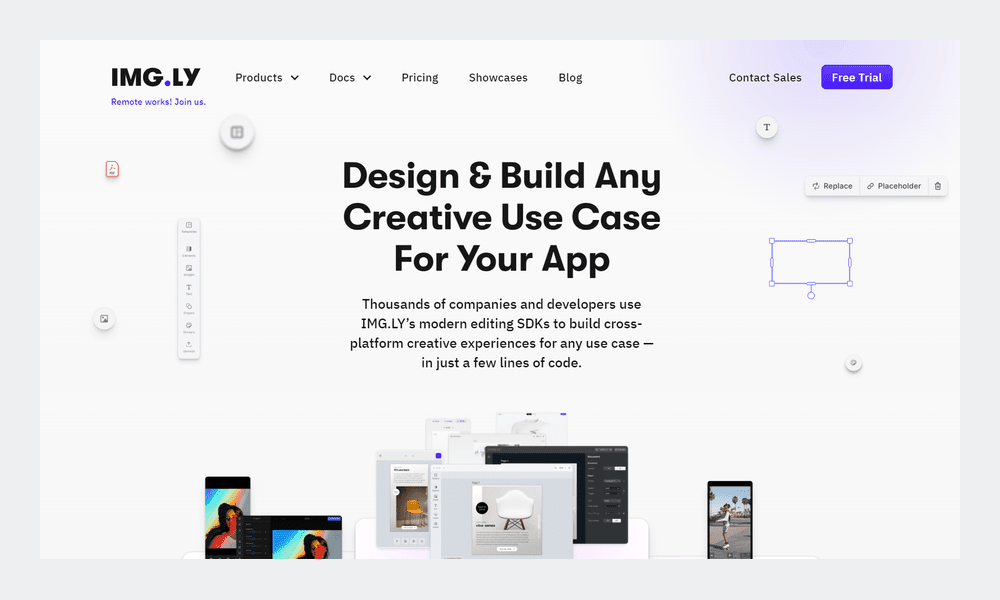 Among the many tasks of a designer is maintaining brand consistency across their designs. Img.ly is a modern design editor that you can customize and implement in your workflow. It will help you mass-personalize your brand assets using just a few lines of code. This means that you do not have to start from scratch if you want to work on new campaigns using existing designs. You will have more time to enhance the design and make it work for the next project.
6. Kittl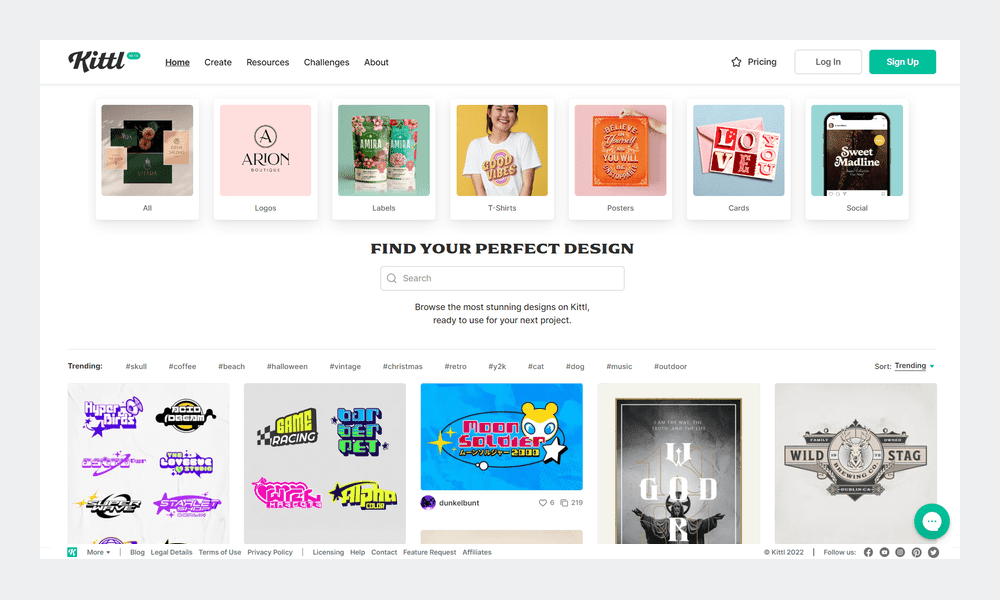 One of the most challenging parts of the design process is coming up with fresh ideas for new graphics. Kittl.com has easy-to-use design tools to create and enhance graphics with ease. It also uses innovative technology where you can see design transformations happen in real-time.
7. Removal.ai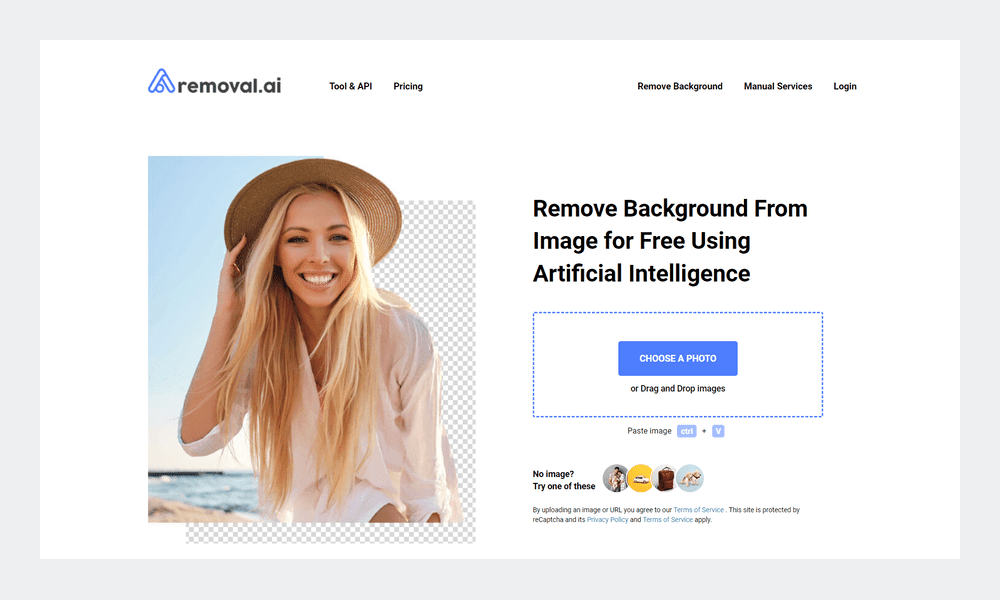 There's simply no better tool to use when you need to remove backgrounds from hundreds of photos. Removal.AI is the best background remover that marketers need to prepare product photos. With its revolutionary AI technology, Removal.AI produces high-quality background-free images in seconds. It even has a built-in photo editor to let you fine-tune the images before use.
8. Renderforest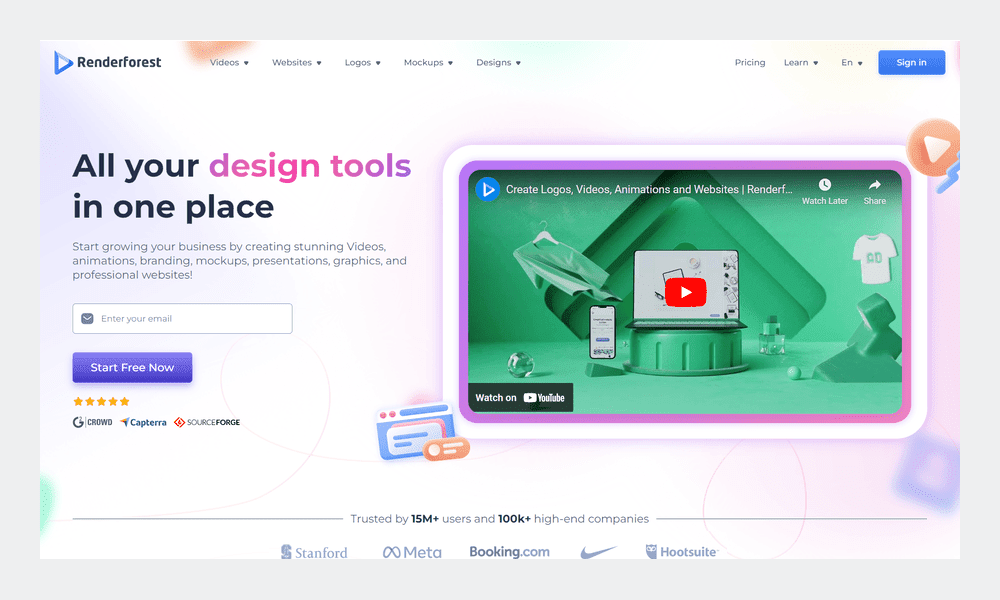 If you need a tool to create video content, Renderforest is an excellent option and worth considering. With a plethora of templates from which to choose, it will be easy for you to create a product that looks both professional and chic. Renderforest is perfect whether you're looking to create brand videos or just improve your website design- and even if you aren't super tech-savvy! The site is simple to use and navigate.
Conclusion
Automation is a must in every business, especially in the design industry. These tools can reduce the manual work that designers have to face daily when creating new designs, developing multiple design variants, and personalizing designs according to the audience's preference.
Technological advancements have risks, but it is safe to befriend and use them to enhance our work. Graphic design automation does not take away the human input and imagination that is needed to start a design project. It is simply a way to make the job lighter so that you can maximize your creativity and create highly appealing outputs.
Published by
Jenn Pereira
Jenn Pereira is an experienced UX/UI designer who also blogs for Ephotovn - photo retouching and editing company. She has always been interested in design and decided to pursue a career in digital marketing and SaaS product design. Currently, she is running her own startup called Saaslaunchr - a marketing agency for SaaS. View all posts by Jenn Pereira