Videos have caused rage and revolution in the digital marketing processes. Organizations have had incredible success when it comes to unlocking the enormous potential of video to attract potential customers.
Video marketing also helps to enhance your webpage rankings in SERPs because of SEO optimization and enhances brand awareness through your website content. Video consumption is at an all-time high, and it brings incredible value to businesses.

Why Embed Videos on Your Website?
You curate and edit videos for your social media circles and YouTube audience. But it is equally important to plant them on your website. So, here are some reasons why you should add a video to your website, along with helpful tips for creating content that engages your audience.
Video is how consumers consume content across the web, and businesses must embrace the opportunities video offers. Video allows businesses to engage and connect with their audience base in an effective way.
The consumption of videos is expected to grow continuously in the next few years.
YouTube boasts more than 2 billion monthly active users worldwide.
An average internet user will watch 103 minutes of online video daily.
By 2022, Internet video will account for over 82% of all consumer Internet traffic.
In India alone, video and spending will reach about $1.30 billion by 2027, at a CAGR of 5.81%.
You, too, can harness the advantages of video marketing on your website by increasing the number of leads, maximizing conversions, enhancing the volume of sales and ROI, and promoting your brand. Consider hosting videos on your website to attract potential customers and increase conversions by more than 80%.
Web design videos make your website more significant and understandable for website visitors. Wondering how to integrate video into your web design to make your brand stand out? Here you will learn about the process:
A Simple Process for Implementing Video on Your Website
We'll look at different ways to integrate video into web pages and convert images to video onlinewithout getting too technical. You can quickly follow these simple steps to make your site more dynamic.
Embed Your Video Code
You can host your videos on a third-party server and paste the embed code into your website's HTML script. Your audience can click on a video thumbnail and fetch it from the original host. This enhances video playback and eliminates the need to pay storage costs for backend servers. You can embed videos on your website by following these steps:
Step 1 – Click the View Page Source option to open the website's HTML code in Edit mode.
Step 2 – Go to the section of code where you place the video.
Step 3 – Paste the 'Embed Code' for the video by clicking where required.
Step 4 – Save and publish the code, and your video will appear in the correct location on your website.
Embed Your Video in a Website Hosted on Your Social Media / YouTube Channel or CMS
If your website is running on a CMS, follow these steps.
Step 1 – Copy the URL of the video posted on YouTube or another video hosting site.
Step 2 – Open the visual editor and paste the video's URL in the correct location.
Step 3 – You can also copy the embed code for the video and paste it into the correct place in your text editor.
You can upload your videos to popular sites like YouTube and social media platforms like Facebook and Instagram. You can also use the right tools to convert image to videos or make compelling ones to post on your official social media handles and YouTube. Learn how to embed videos on digital channels:
YouTube Video Embed Code
Step 1 – Go to the video playback page on YouTube.
Step 2 – Click Share, then click Embed to get the embed code to copy.
You can run the customization options that can show or hide player controls, play a video from different locations for easy reference, start auto-play, loop, and more.
Facebook Video Embed Code
Step 1 – Open Facebook, go to the post where you want to embed your video, go to the upper right corner, click "…" and select Embed.
Step 2 – Use the Include full post option to select a video or Facebook post with relevant text.
Instagram Video Embed Code
Step 1 – Open an Instagram post, go to the bottom right corner, and click Embed. Copy the code and paste it on the post that you want the video to be attached to.
Step 2 – You can choose to consider captions that appear in the video.
Twitter Video Embed Code
Step 1 – Open each tweet embedded in the video on your laptop instead of the app.
Step 2 – Find the Follow button, click on the dropdown menu, and select Embed Tweet.
Step 3 – The embed code can easily be copied and pasted.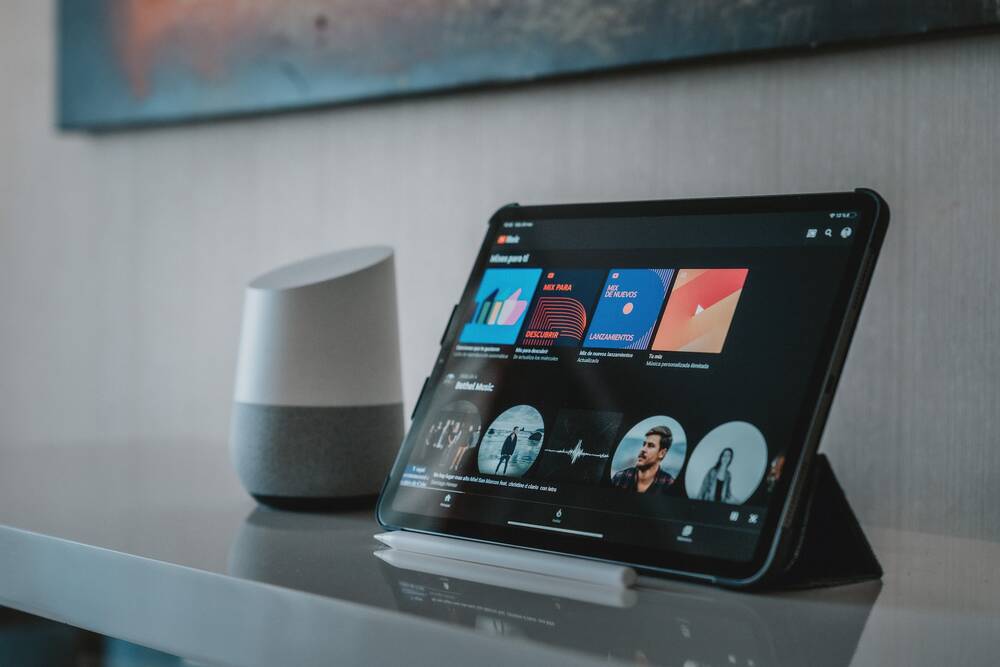 Key Features and Benefits of Embedding Videos on Your Website
Here are some advantages you can enjoy after embedding alluring business videos on your website:
Add a Background Video to Your Homepage
Background video technology has many advantages, like getting visitors' attention and conveying your brand message more engagingly. It makes your website look more contemporary and different from the competition. Background videos on your website can create a strong visual impact and create a strong impression on your audience.
Videos Improve Website SEO
Videos on websites can increase on-site and page views, thus helping the SEO of the website. Well-optimized and keyword-enriched professional videos on your website will also appear on search engine result pages (SERPs). This can lead to higher ranks and more visitors to your website.
Optimize your videos by including keywords in titles, descriptions, and tags. An excellent introductory video on the home page or a background video for the entire site is visually appealing and thus helps increase engagement, which augments SEO.
Stand Out From the Competition
Check out what your competitors are doing. Your video marketing skills and techniques on the website can help you stand out in the crowd. They can dissuade the consumer from going elsewhere and even prompt them to recommend your business to others. It is important to use video marketing to get ahead of the curve in search results and branding your message.
Express the Personality of Your Brand
Videos are a great way to showcase your brand, products, and services that can help you connect with your audience and build a strong relationship of trust with them. People are buying from companies they can rely on, and video marketing helps bridge the gap through the website.
Videos on the Website Are More Engaging
If a user searches for a product that your business sells, he gets the link to your website; you need to make sure that he gets a lifetime experience and an alluring video that talks about the individual products and services that your business deals in. Follow these tips to make your website videos more interesting:
Use Full-Screen Videos to Provide an Engaging and Interesting Viewing Experience.
Video backgrounds and foregrounds can be well-collaborated with other design elements for an immersive visual impact that leaves a lasting impression on your audience.
Add Subtitles, Hashtags, Thumbnails, CTAs, Or Enhanced Captions to Your Videos to Engage Your Audience.
Don't forget to include a short but impactful video intro, so your viewers don't get bored and swipe away. Your video should be appropriately sized and uploaded to seamlessly adjust to the screen size of the viewer's device.
Conclusion
This article was all about embedding your professional videos on your website in a few easy steps. There are several other tips and techniques that you can use to enhance the impact of your videos on your website audience.
Don't forget to include storytelling, music, professional editing, and capturing the attention of the audience with solid content to evoke emotions in your audience and deepen your connection with your brand. Motivate your audience to actively respond to your call to action and create a compelling video that excites and lures your audience.
Published by
decolore
Thanks for being a part of this beautiful blog. Hours spent to create this web space to our visitors as much useful as we can. We're living with a pace of life and build beneficial collections related to graphic and web design. Here we come up with premium and free collections like mockups, backgrounds, fonts, wordpress themes, branding, inspiration, tutorials and informative articles for professional designers and beginners. Go ahead and let's be a partners! View all posts by decolore