Here we have gathered a handpicked collection of attractive color fonts for your typography design. Color fonts are pretty new technology.
Looking for the perfect font for your business can sometimes be a hassle. We believe that Creative Fabrica can help narrow down which font you can use on your projects. They have a growing library of free fonts with a commercial licence with various styles and formats to choose from in order to find the font that fits your brand. Some of these free designs are available for a limited time, you can take a look at the website and download their free fonts here.

What Are Color Fonts?
Color fonts represent an evolutionary step for digital typography. Most of the fonts that we are familiar with do not hold color information, they contain vector shapes that are by default rendered as black text. To add color, you need to do it manually.
On the other hand, colorful fonts, also known as chromatic fonts or multicolor fonts contain color information in addition to shape information. Color font technology has allowed designers to bring rich graphic features like color, gradients, and textures into a font file. These fonts will add a splash of vibrance and color to your next project.
So, we hope you are happy with our selection and here to the presentation we have compiled more as 30 real color fonts and typefaces for your investigation. Enjoy and have a nice time.
You may also like:
Bushy Fox Color Font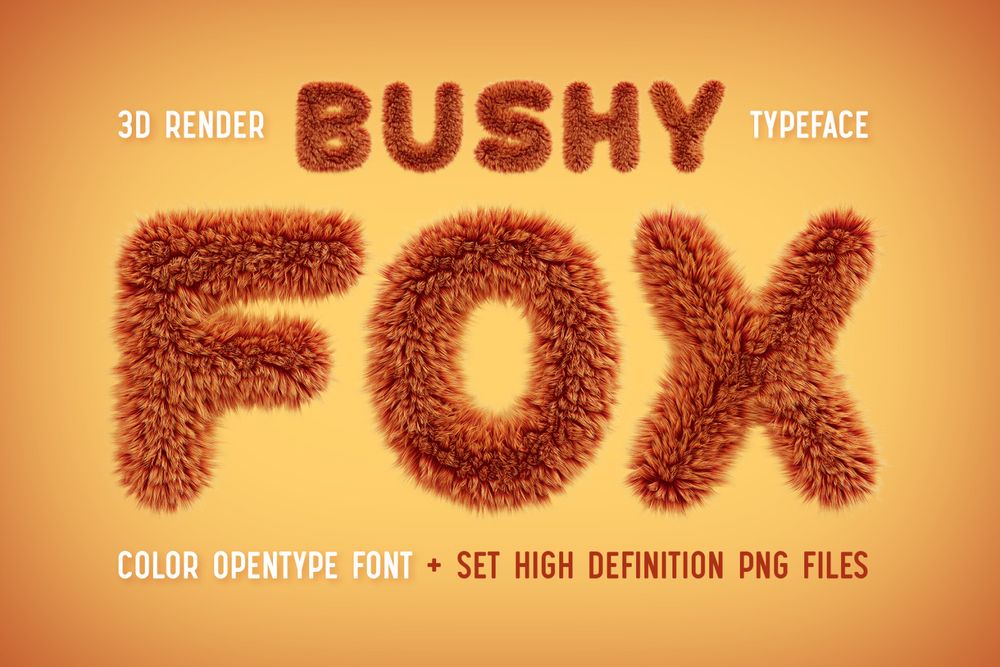 A funny font set a 3d rendered high quality typeface with a fluffy fur shape. Perfect for children books, covers, titles, postcards and etc.
OneLine Bold Color Font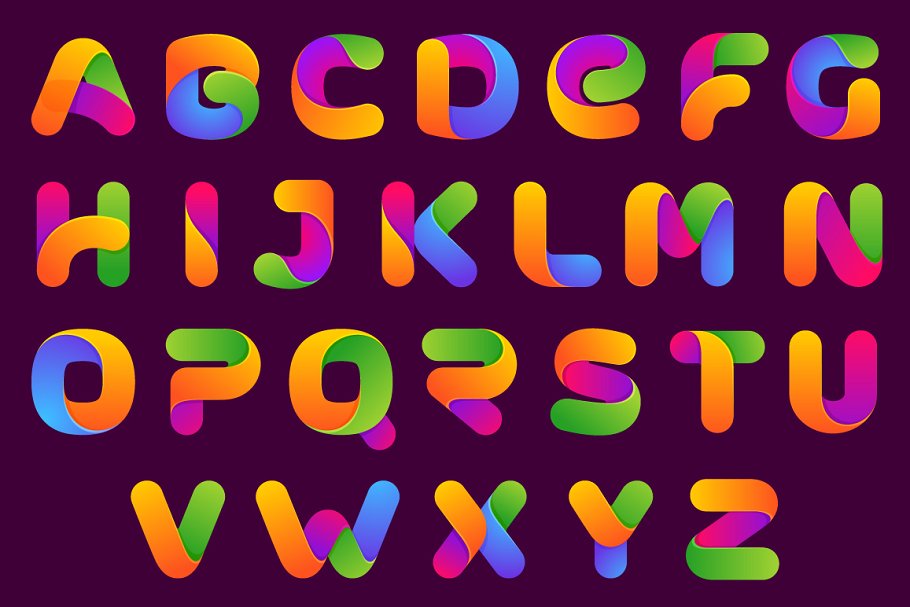 The letters from this font are drawn with only one line and then brightly colored. Great for your design projects where you need to add more color. The letters you can use also for your brand new logo.
Anaglyph Isometric SVG Color Font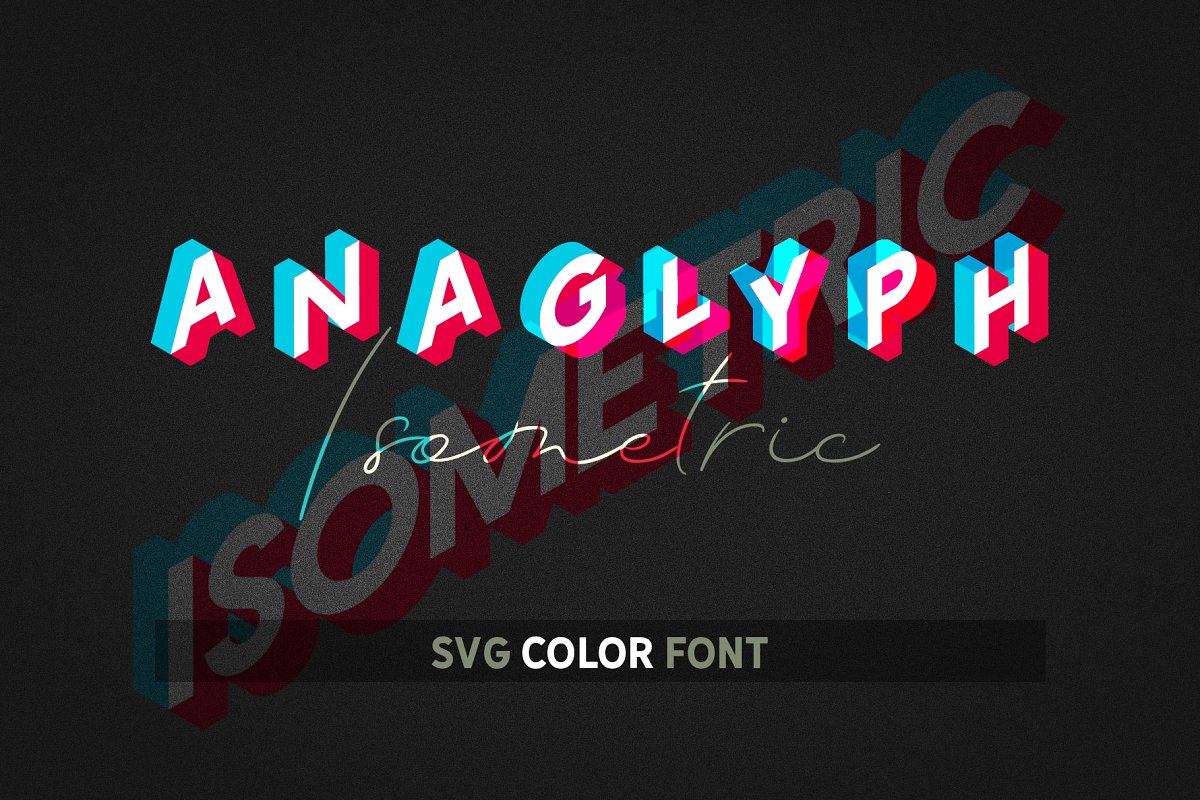 OpenType-SVG color vector font file a cool new type technology! A bit psychedelic, but a fresh and unusual font. Great for creating monograms, logos, posters, card designs, various fervent inscriptions! 100% vector and professional.
Free Softa Font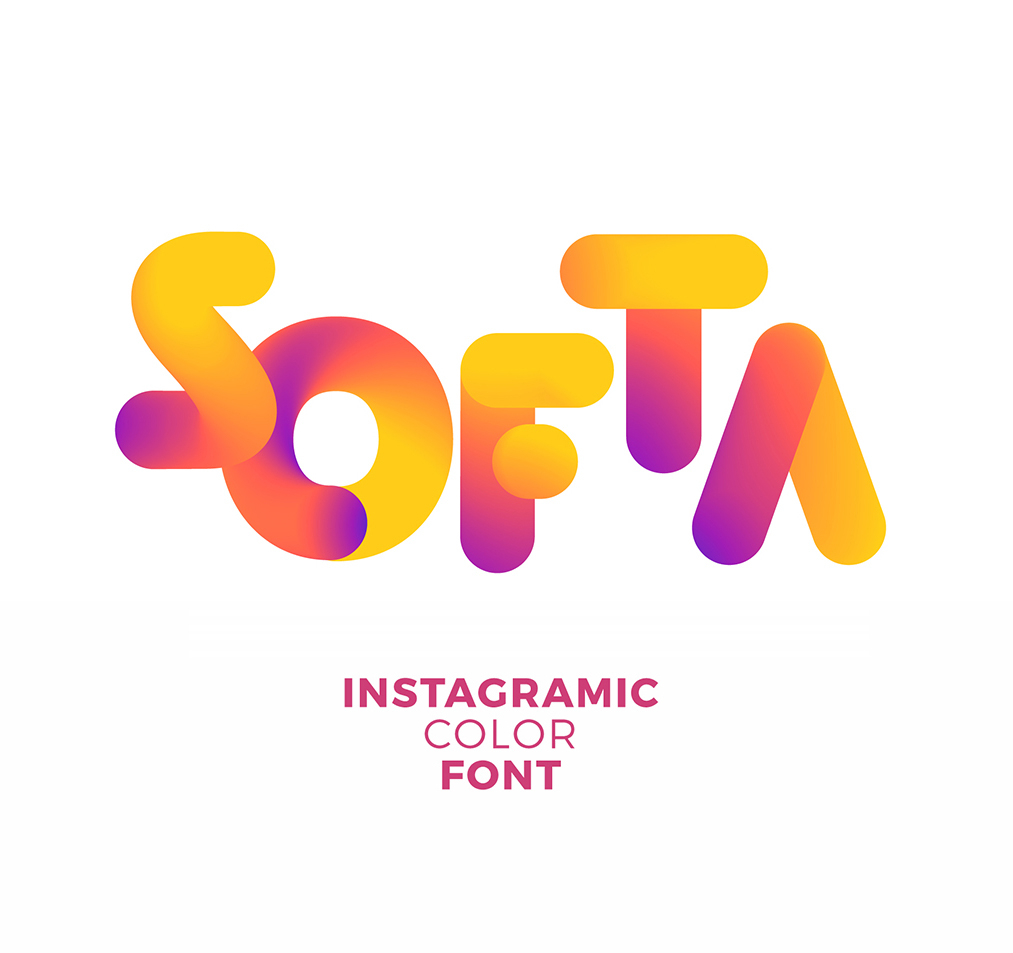 Typography comes together with 8 graphic layouts, which are free to use for personal and commercial use.
CS Juicy Color Font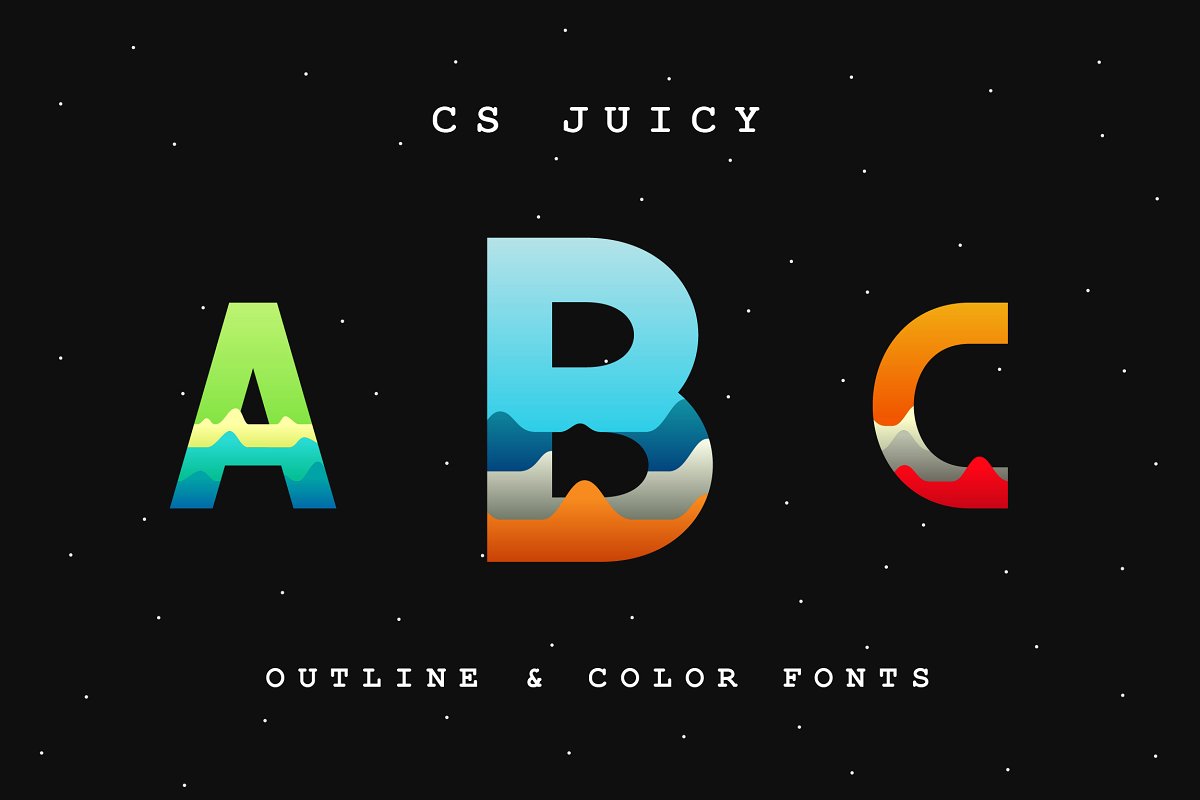 You can easily combine some colors you want into 1 alphabet. Because CS Juicy Color is a font that composed by several parts that can be easily converted into solid path and replaced color.
Colorful Space – Vector Typography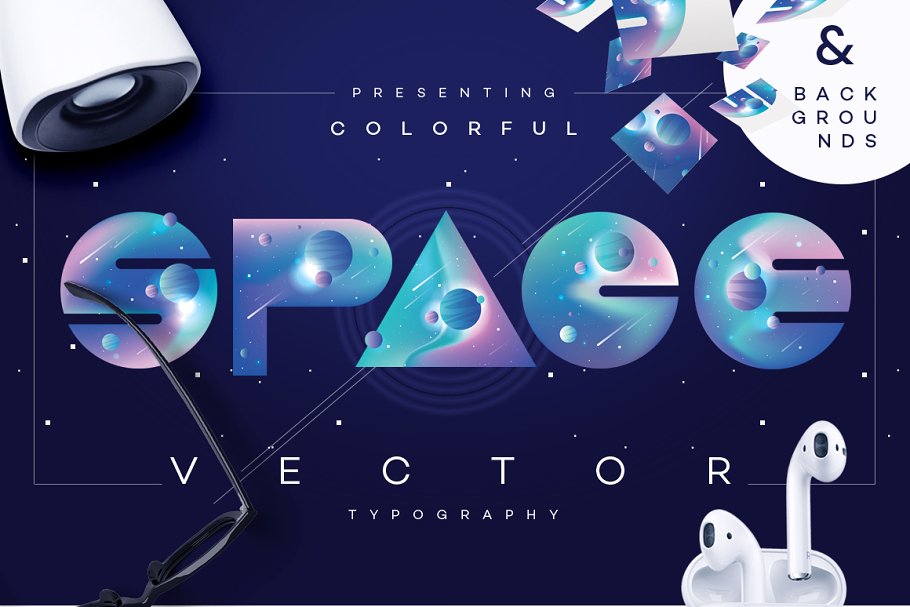 The letters can be scaled to any size which makes them suitable for both web and print purposes. Each letter depicts colorful universe with planets, stars and comets.
"Beach Towel" Color Font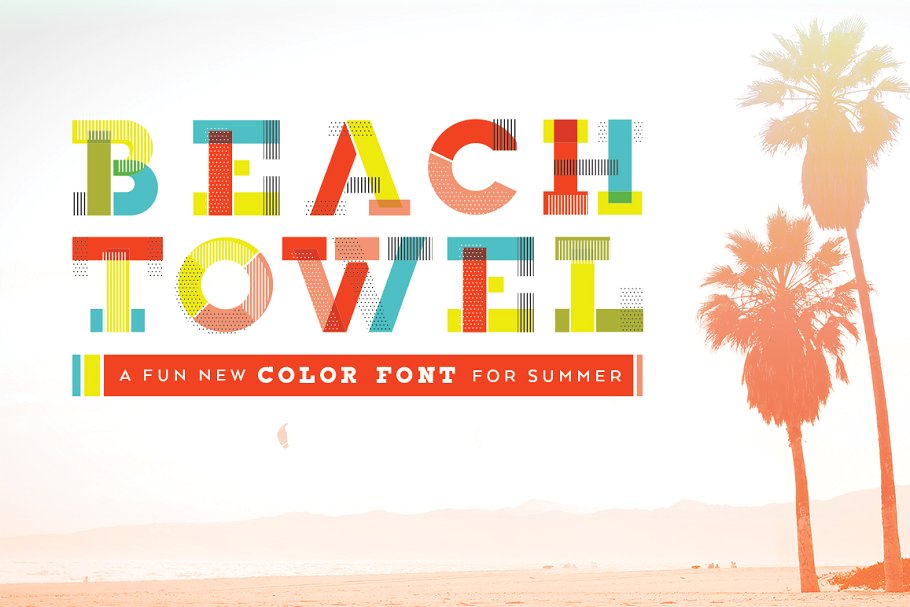 This bright, unique font would be the perfect choice for an eye-catching logo, titles for publication design, web header images, stationery, and more.
Free AOOX Typeface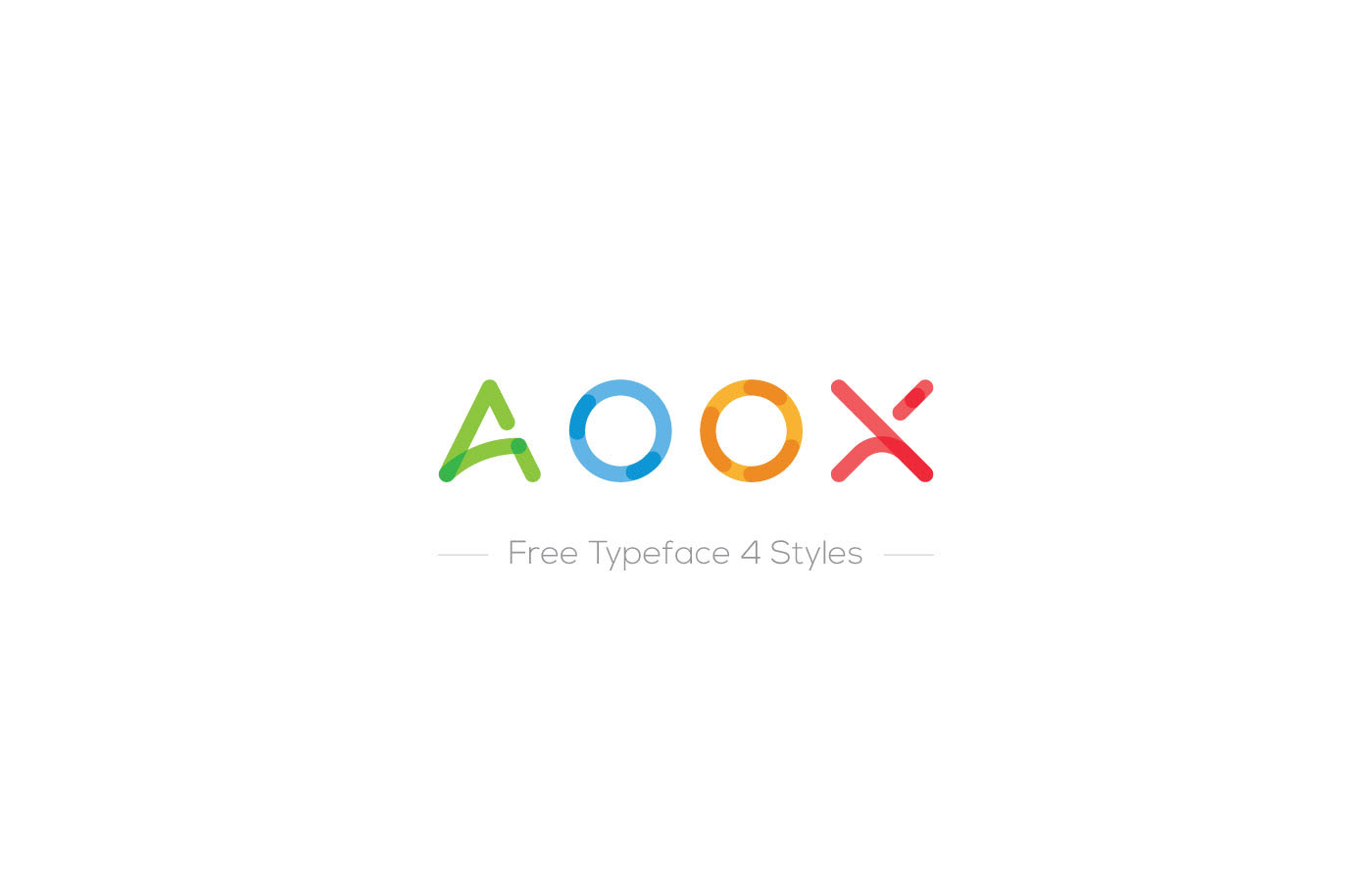 Free typeface 4 styles great for logos, headlines and posters. Inspired by friendly round shapes.
Be My Candy – OTF Color Font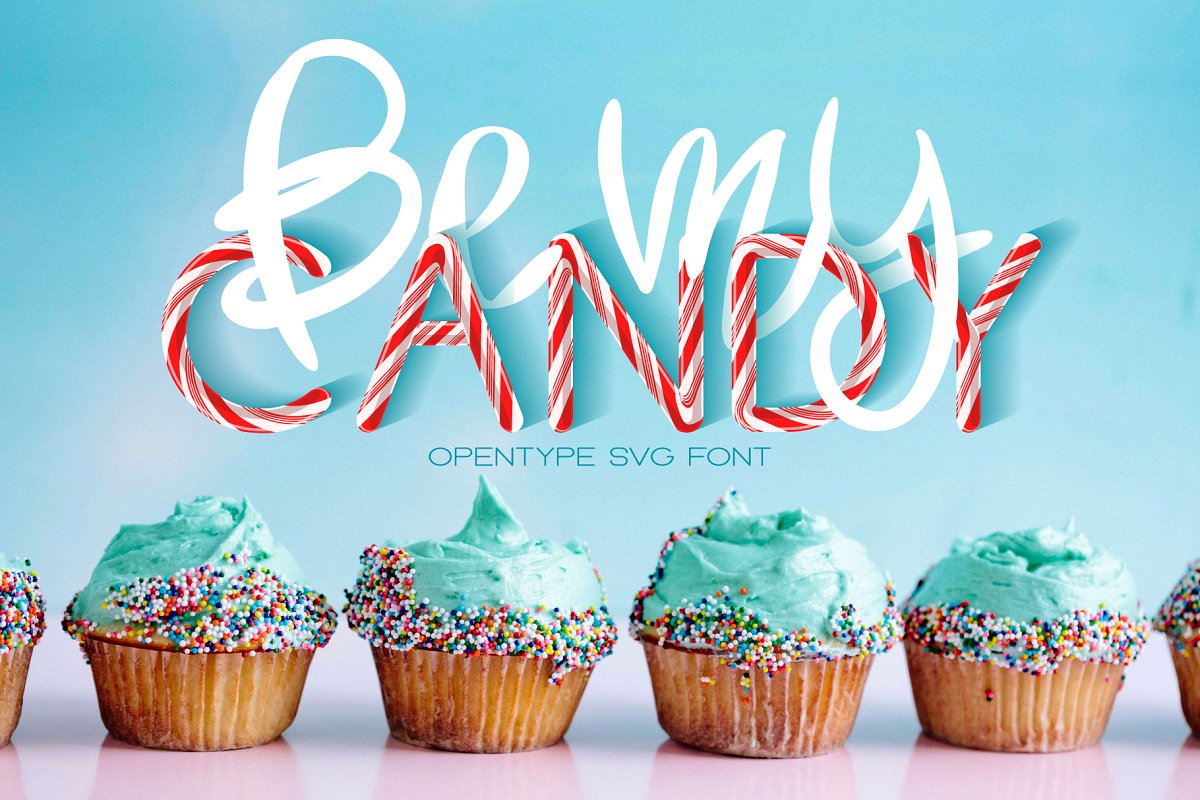 Classic red and white twisted stripes. Each symbol has shadows and glossy highlights for realistic candy texture This font is Indispensable for Christmas design. But not only – it is versatile also for many other uses.
Free ColorTube Font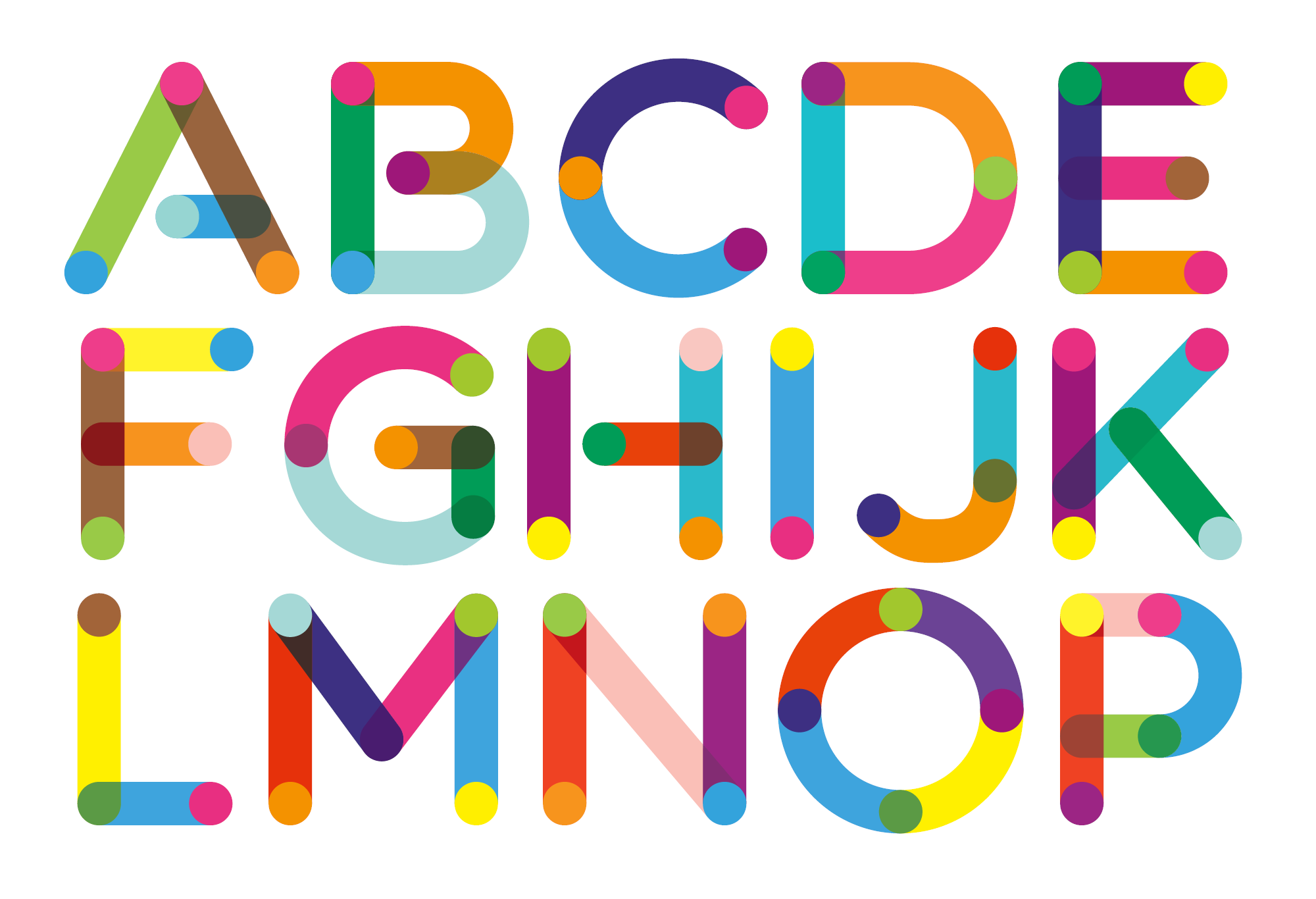 It is free colorful rounded geometric sans serfi typeface. It contains lowercase and uppercase letters, numbers, puctuation, supports some language including cyrillic.
Free Bixa Color Font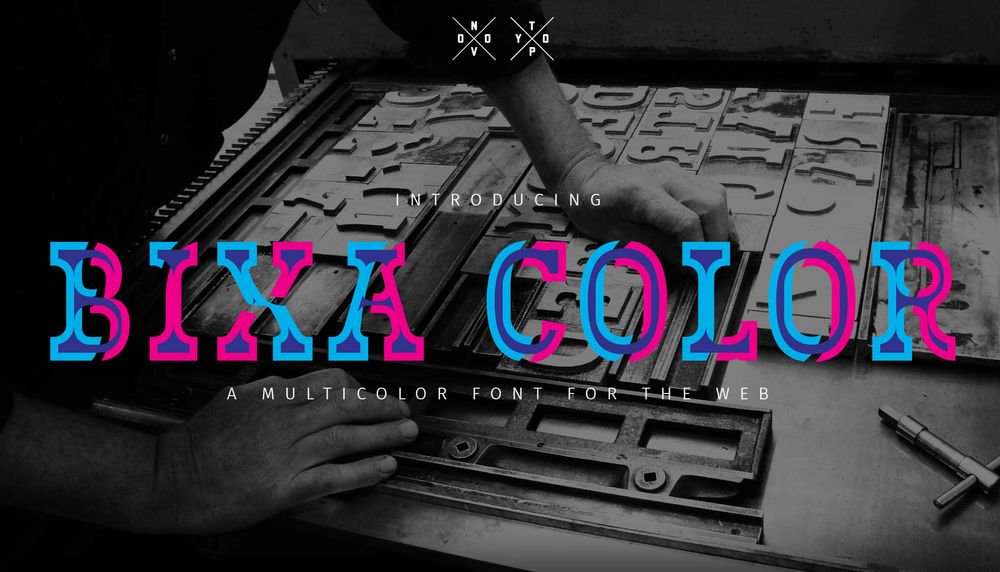 Bixa Color comes in 12 different layers; in any color you like and in any combination you prefer. It jumps from analog to digital and from black and white to multicolor. It works without plug-ins, hacks or black magic. You use just one font file, and it will automatically work in modern software and browsers.
Free Blockino Font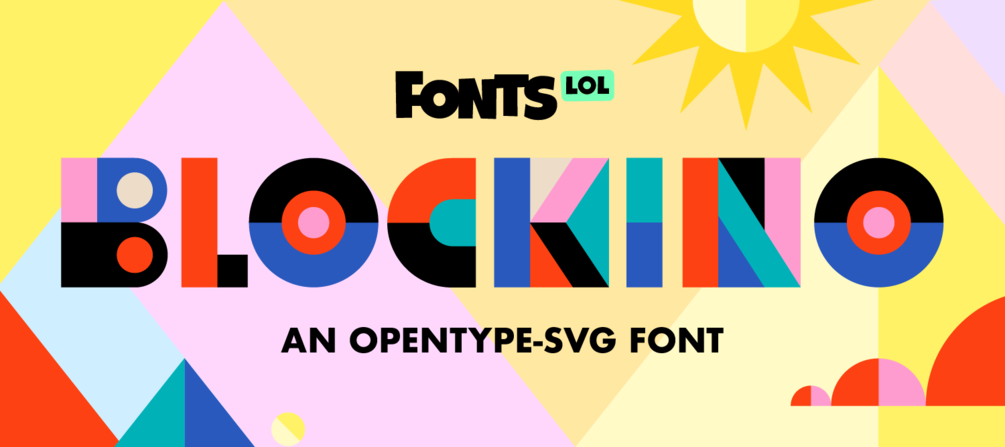 Blockino is a color font inspired by mid-century illustration and was designed to take full advantage of Opentype's new SVG font capabilities. Blockino is an uppercase only font, and it's lowercase acts as uppercase alternates. Blockino works best in small doses as a headline, quote, or even an abstract pattern!
Free Gilbert Font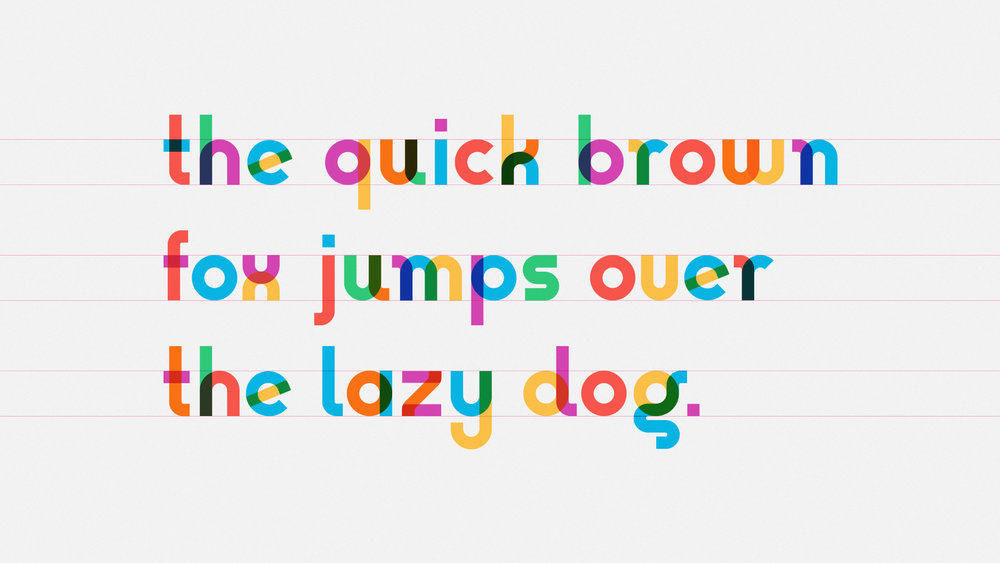 The Gilbert font was originally designed for striking headlines and statements that could live on banners for rallies and protests and it is now currently being built out into a whole family of weights and styles.
Color Block – Colored Font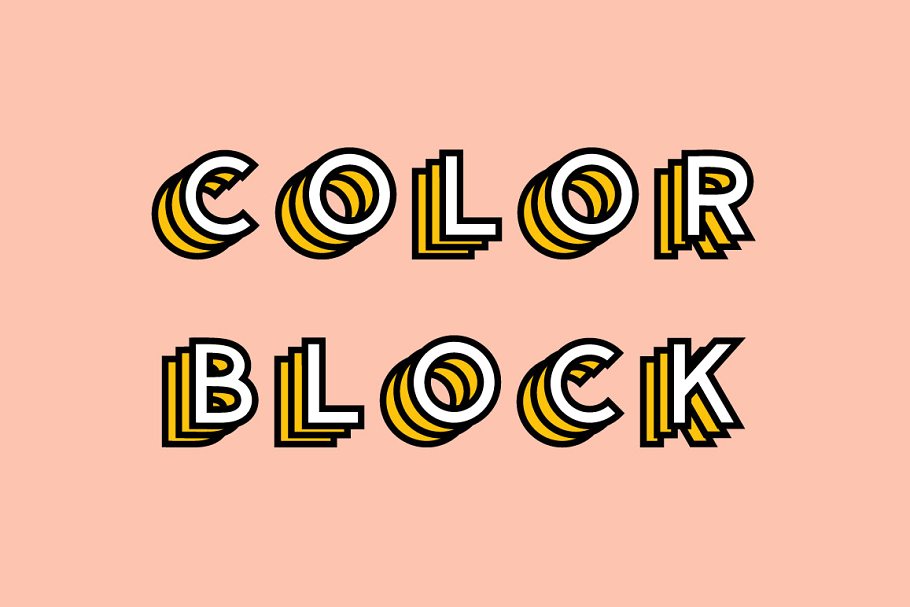 It comes with 5 color variations, blue, pink, yellow, red and green, along with an outline version. Color Block includes uppercase letters, numbers and special characters.
Marquee Chaos View – Color Fonts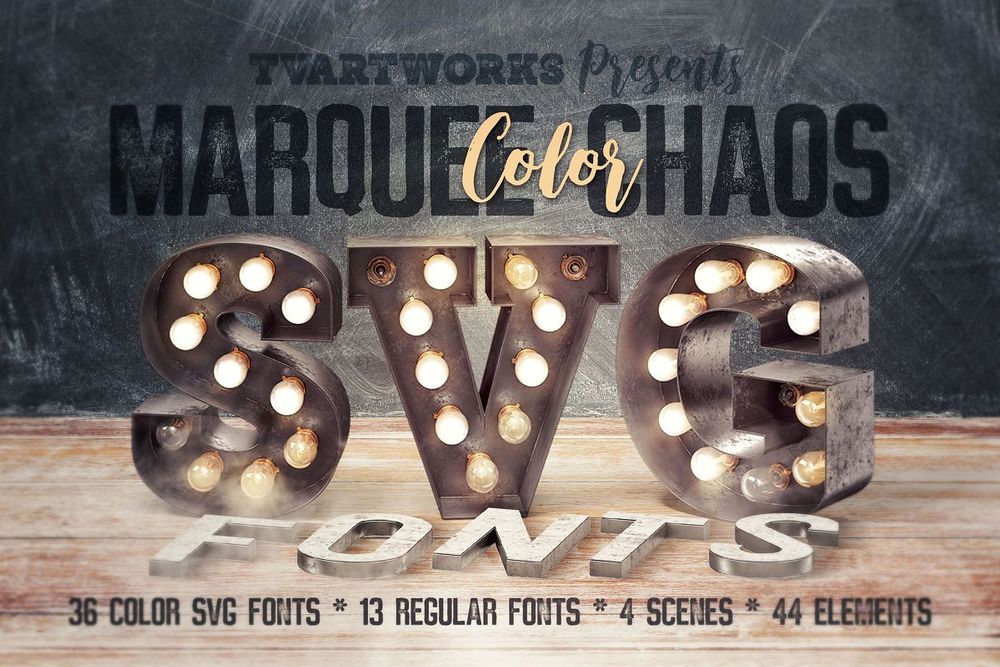 The bundle with 36 color OTF fonts, 12 regular fonts from 1st bundle and 1 new script font, 12 new backgrounds, 4 new premade scenes & 32 items and elements (some new and some color updated).
JAZZ – SVG Color Font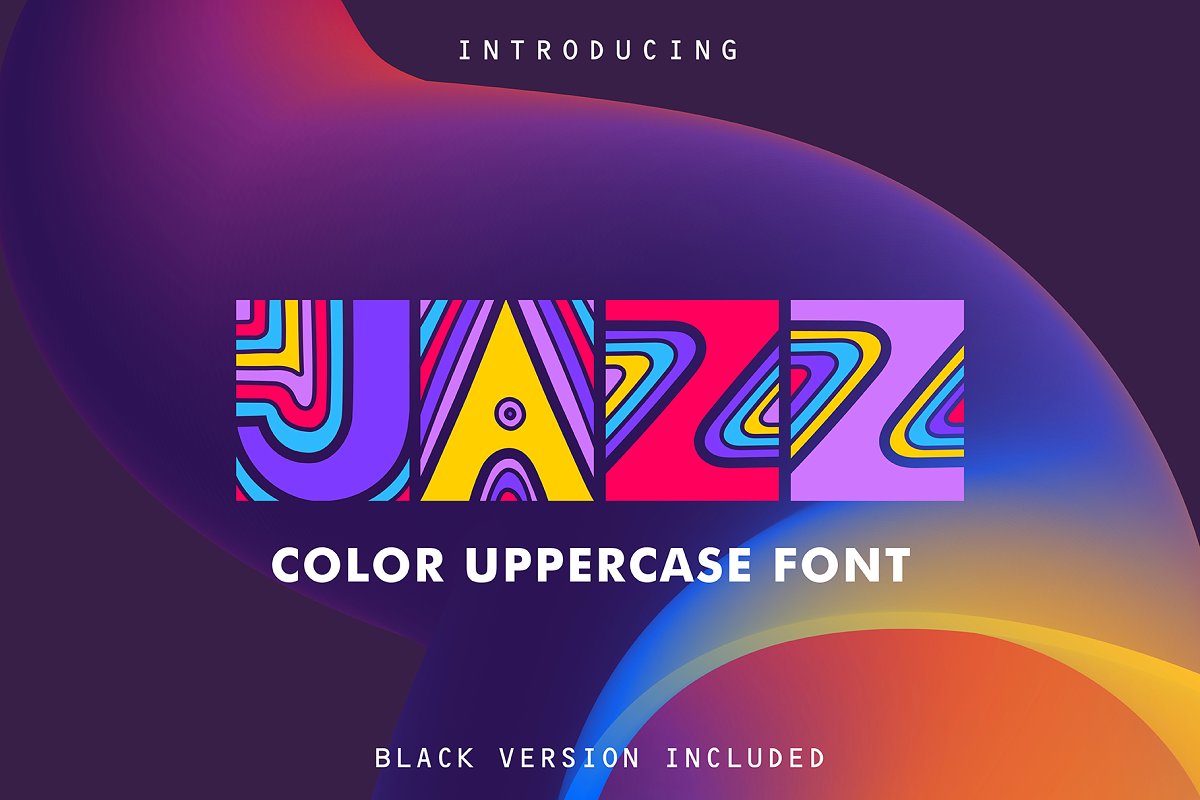 The typeface is presented in two uppercase fonts best to create a designs from only letters.
Gingerbread Christmas Color SVG Font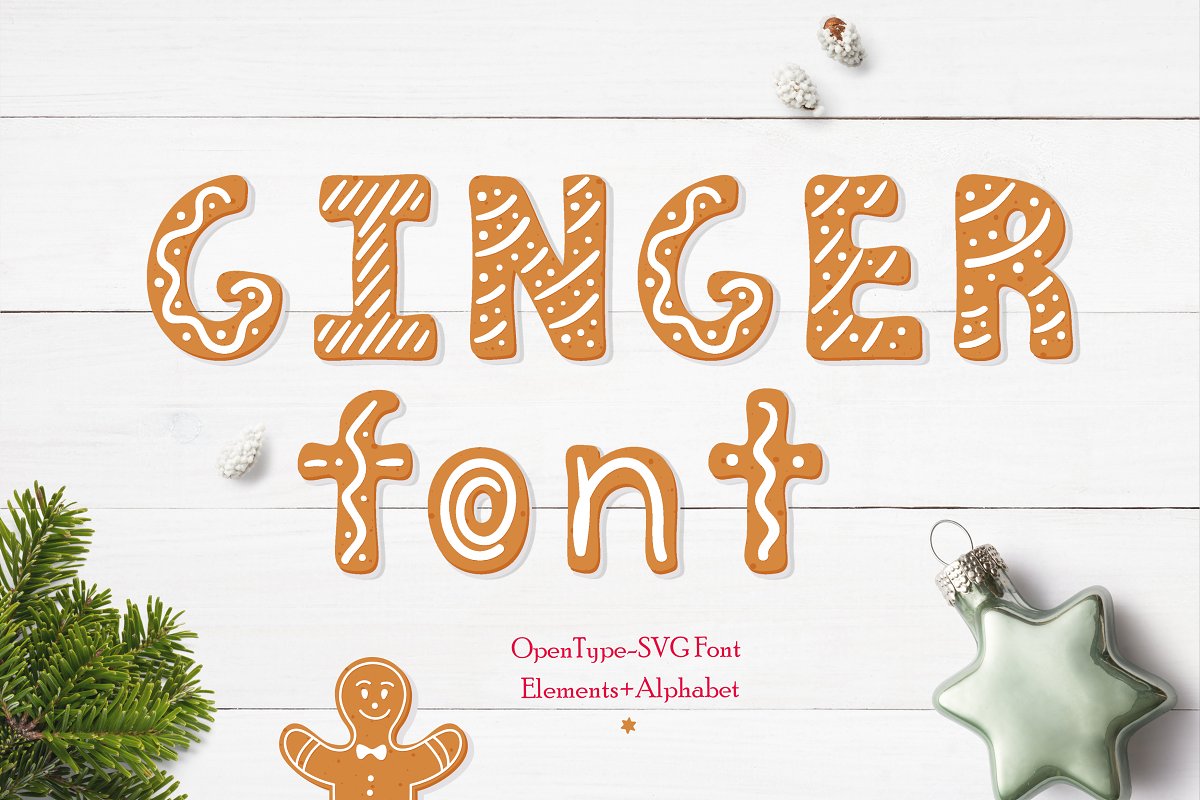 Gingerbread font is a color SVG font that was created as gingerbread cookies. Included all letters and symbols as EPS and PNG files and you will add them in your projects.
Newport Tracks – Colour Font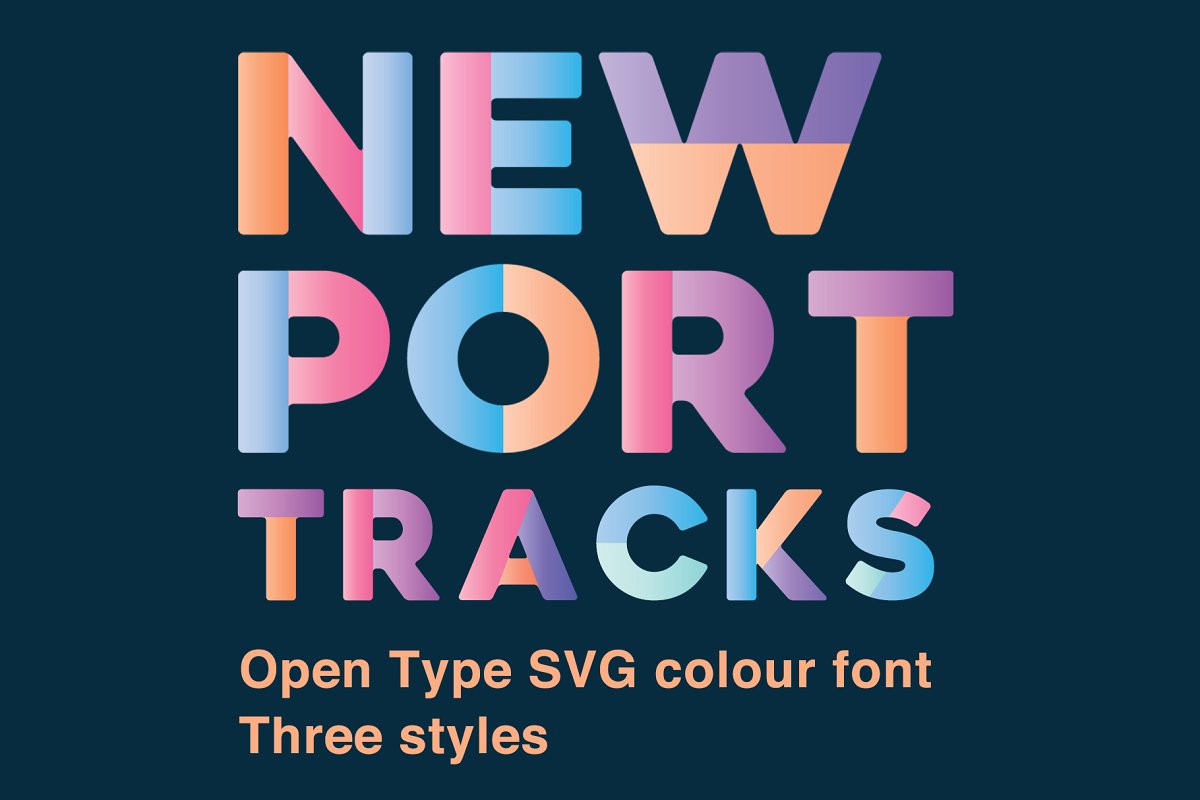 Newport Tracks comes with three choices of colour palette – one beautiful pastel colour variation and two minimal greyscale variations (light and dark). You can adjust the colours converting your type to paths and working from there.
JUNE DAYS – Color Font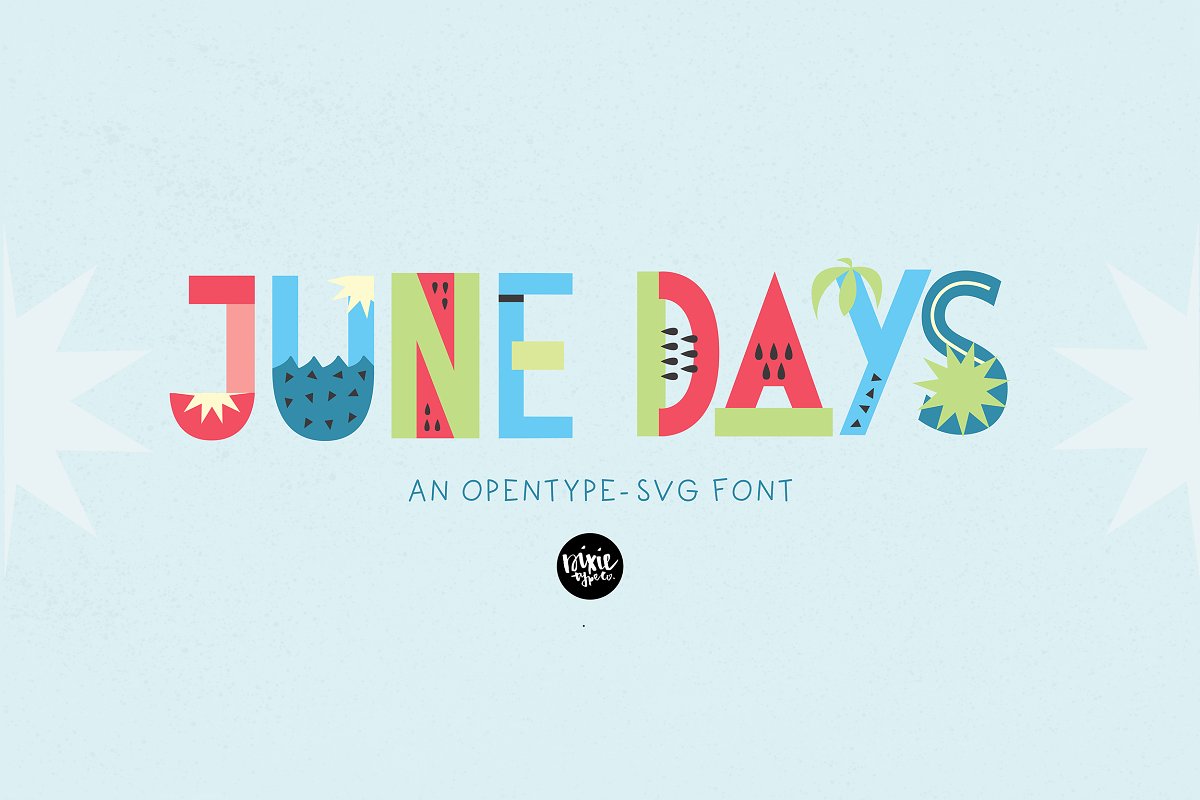 June Days Opentype SVG color font for your nice colorful typography design projects. Included Transparent PNG letters.
Free Multicolore Fonts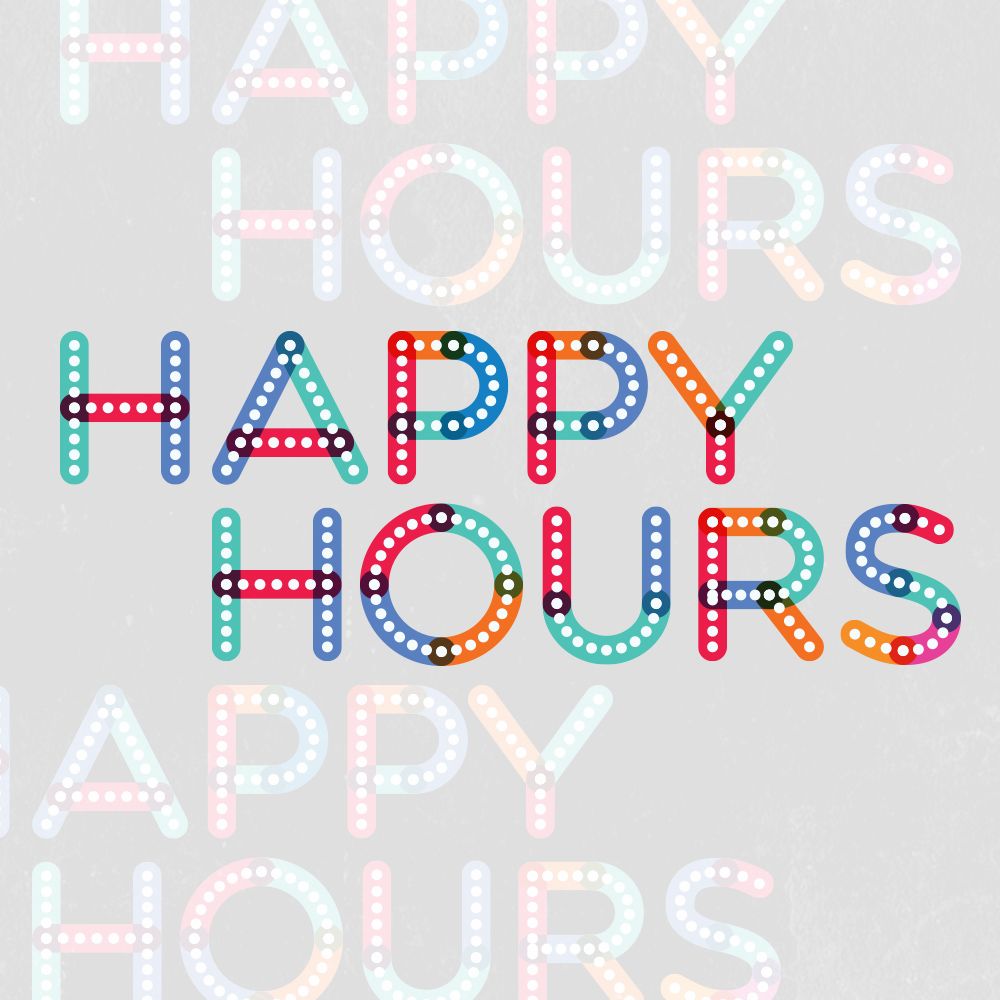 With Multicolore font you can easily create short texts for headlines, posters or whatever. Or simply stack few characters to create some random art!
Free Geometric Font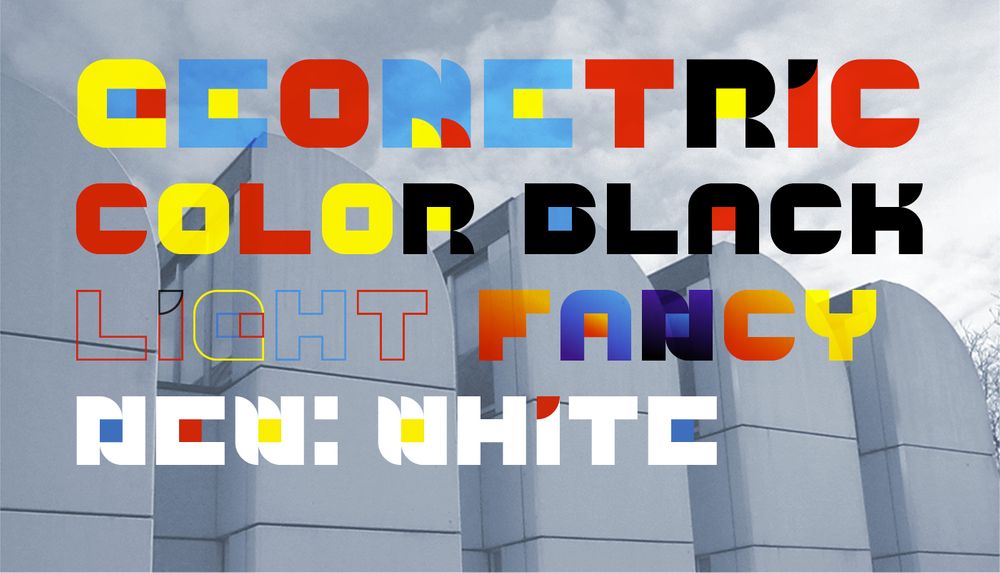 Experimental color font based on a geometric grid.
518 Free Font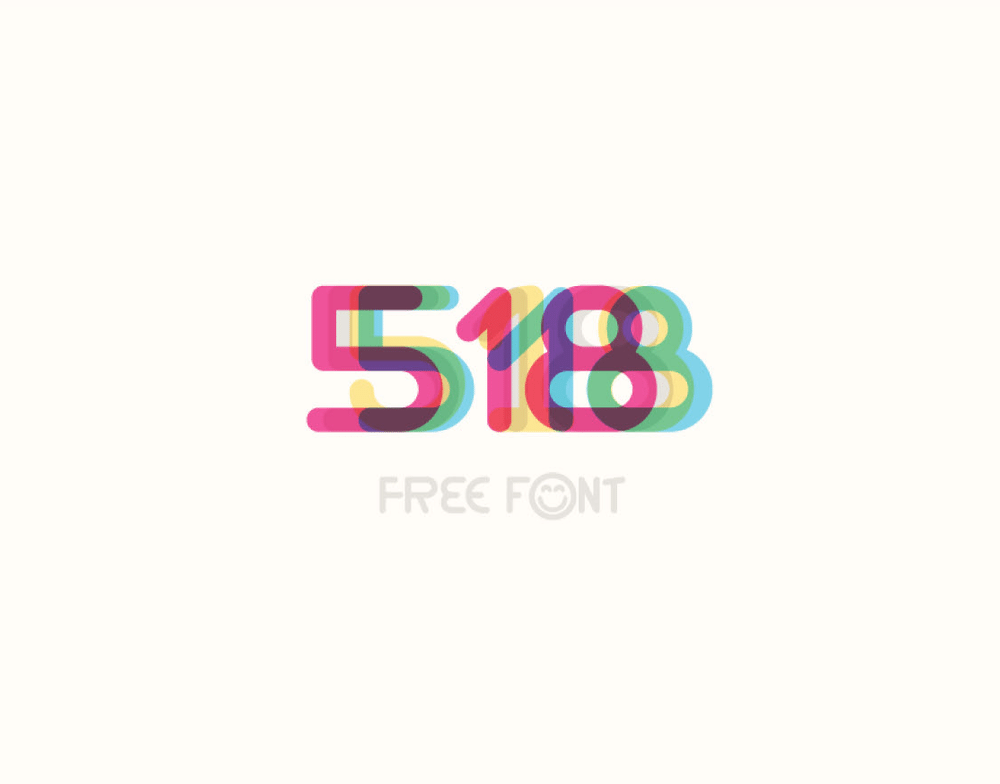 It is an extremely unique display typeface from from designer Joel Maillot. It features 2 fonts with upper and lowercase characters and includes all sorts of quirky details including matching emojis, and a huge selection of multilingual characters.
Free TriColore Font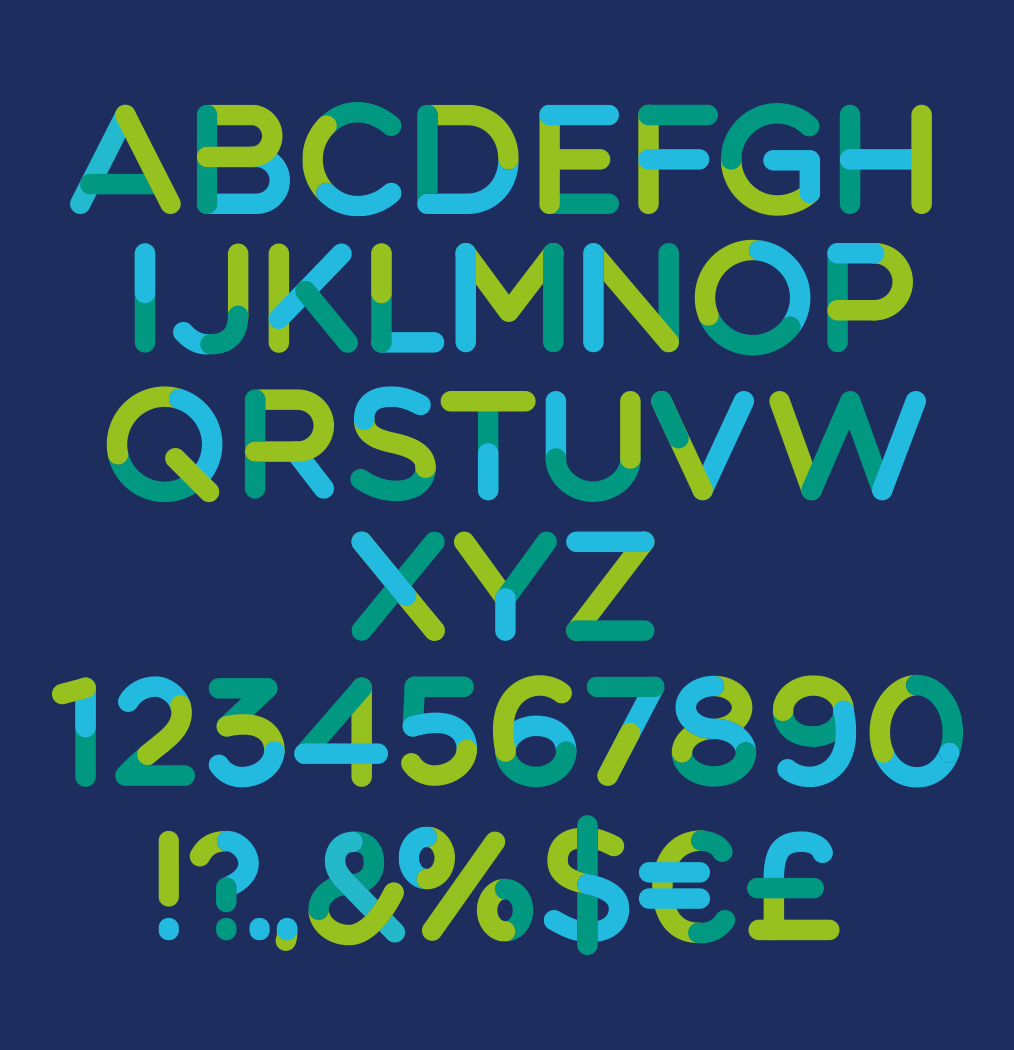 Based exclusively on multicolore shapes, this iteration is simpler in number of colors, but includes more color pallettes and gives you creative freedom to design create short texts for headlines, posters, logos or anything else.
Malarstvo Avangard Color Font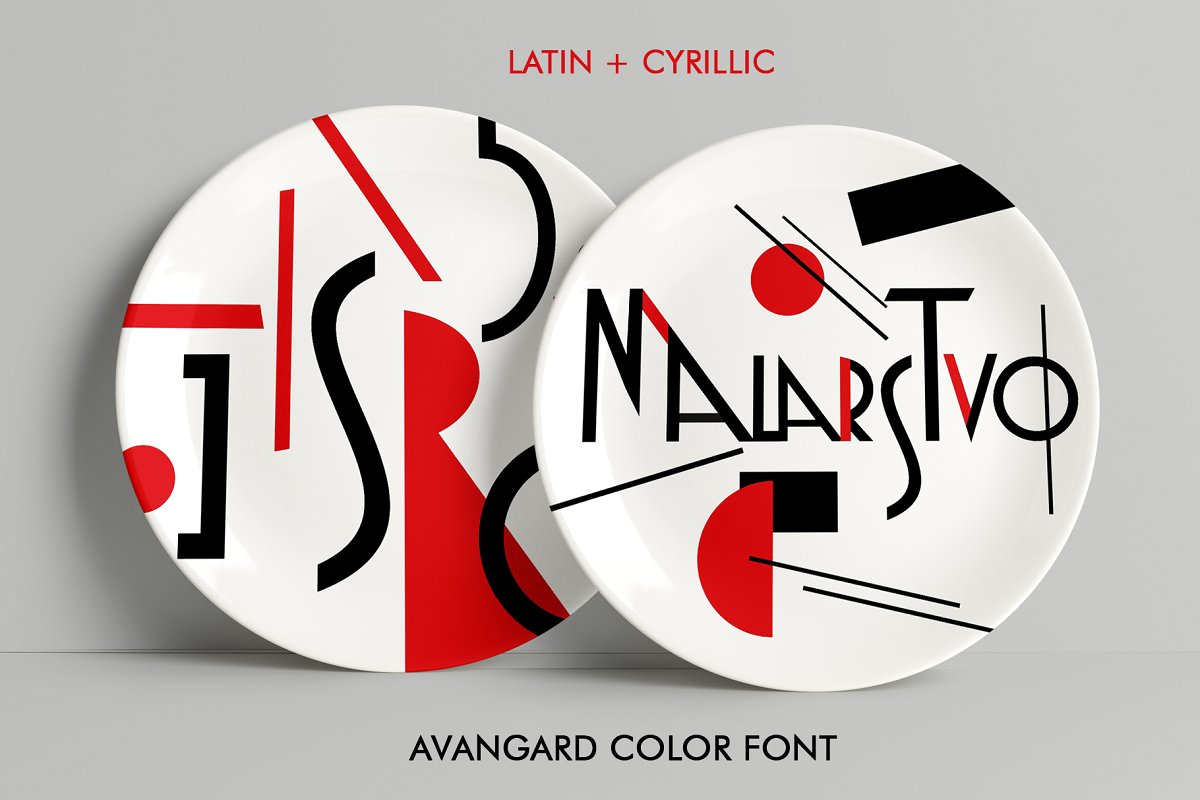 Malarstvo with Latin and Cyrillic letters and alternates glyphs! Best for posters, decorative elements, flyers and etc.
Anon – OTF Color Font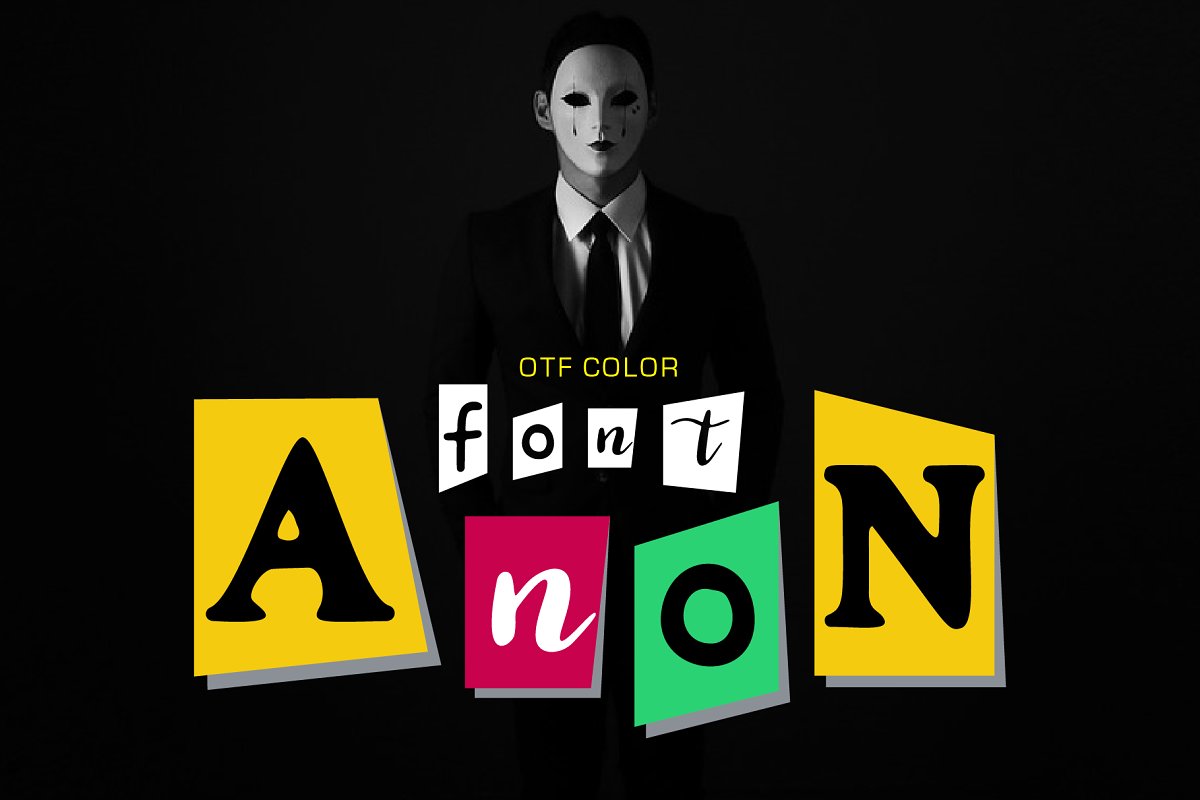 Alphabet with capital letters, numbers, punctuation mark. Font to create text from not named or identified author, cut newspaper and magazine symbols design.
Balloons Color Font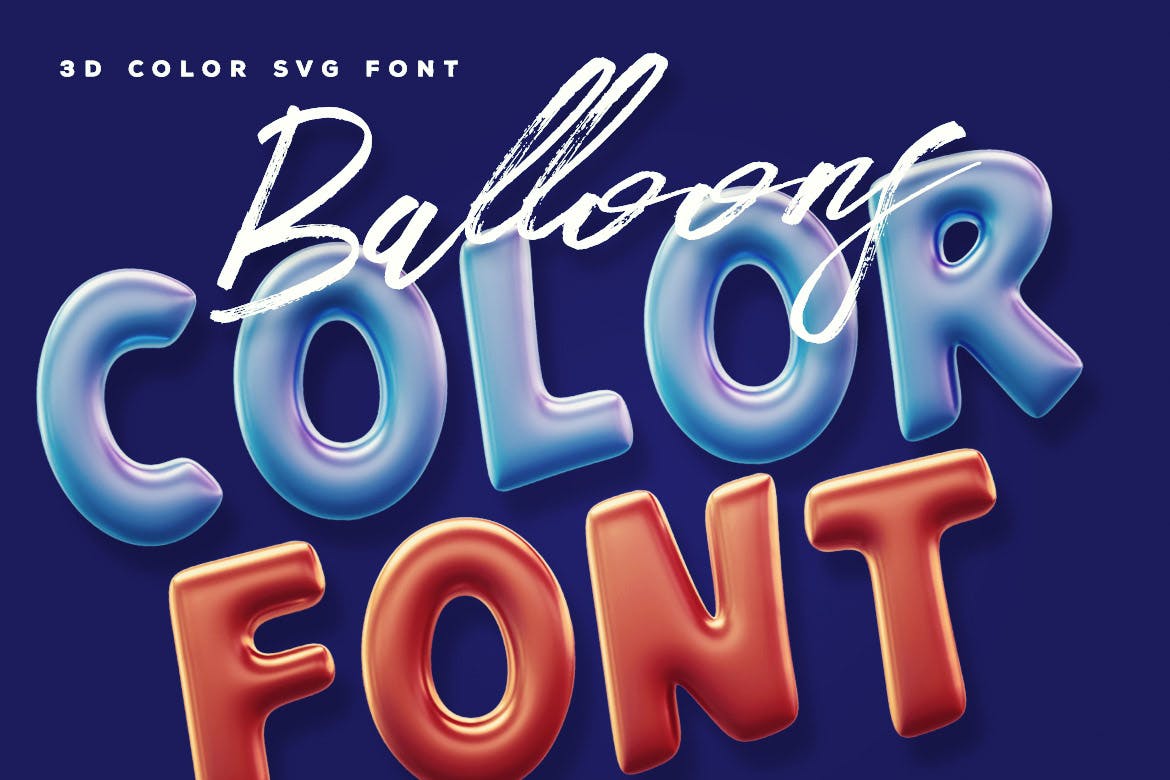 2 color version SVG Opentype font for your colorful typography design projects.
Candy Color Font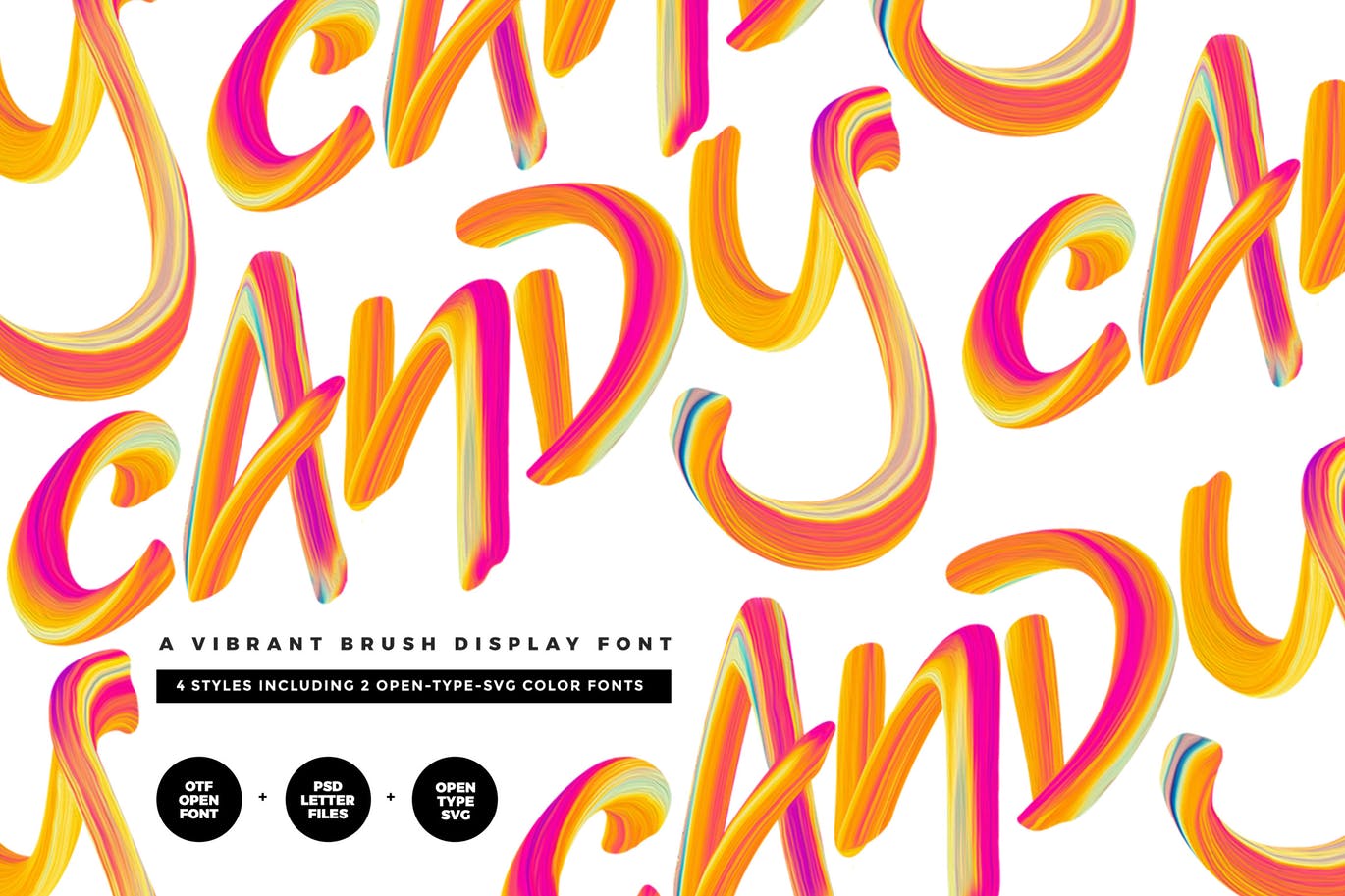 Candy is a vibrant and colorful display script, bursting with character and texture. Candy uses the latest OpenType-SVG font technology to capture all the juicy brush strokes.
Mixan | Bold Color Font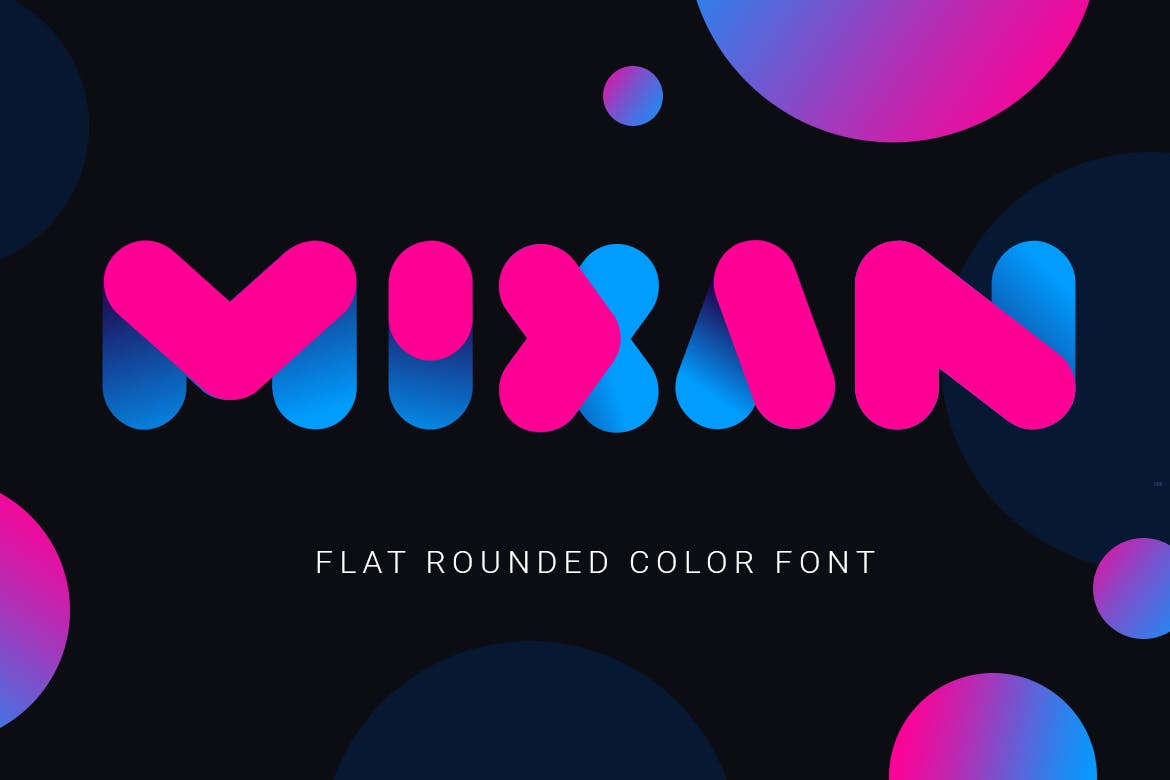 Mixan is a bright fashion sans serif font designed with rounded thick letters. The font is bold and bicolor, it works great to make short color titles.
Simbox | The Color Geometric Font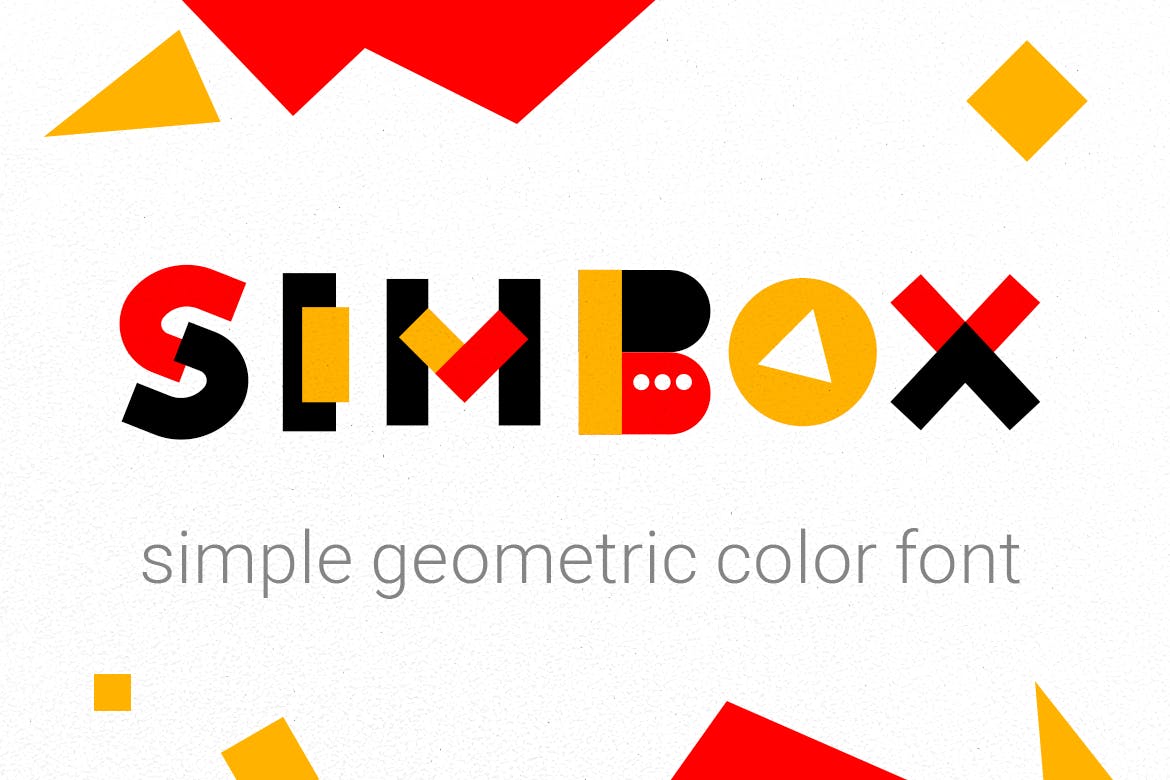 Simbox is a sans serif font designed with color elements. The font is unusual, wide and straight, it works great to make logos and short titles. The font has color alternates to make the headers varied.
MOSAIC Color Font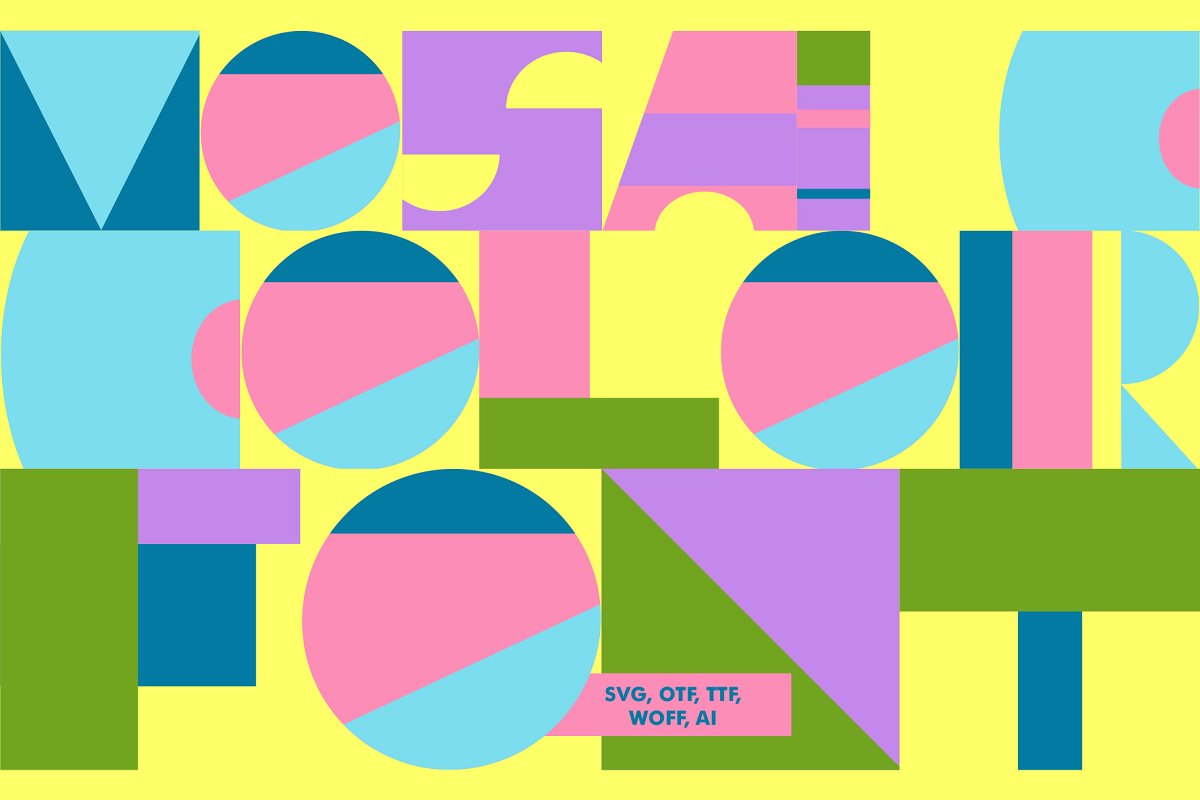 OpenType-SVG font – MOSAIC with Latin letters and alternates glyphs! This font work nicely for all sorts of things including t-shirt design, typographic art, social media images and so much more!
Block Font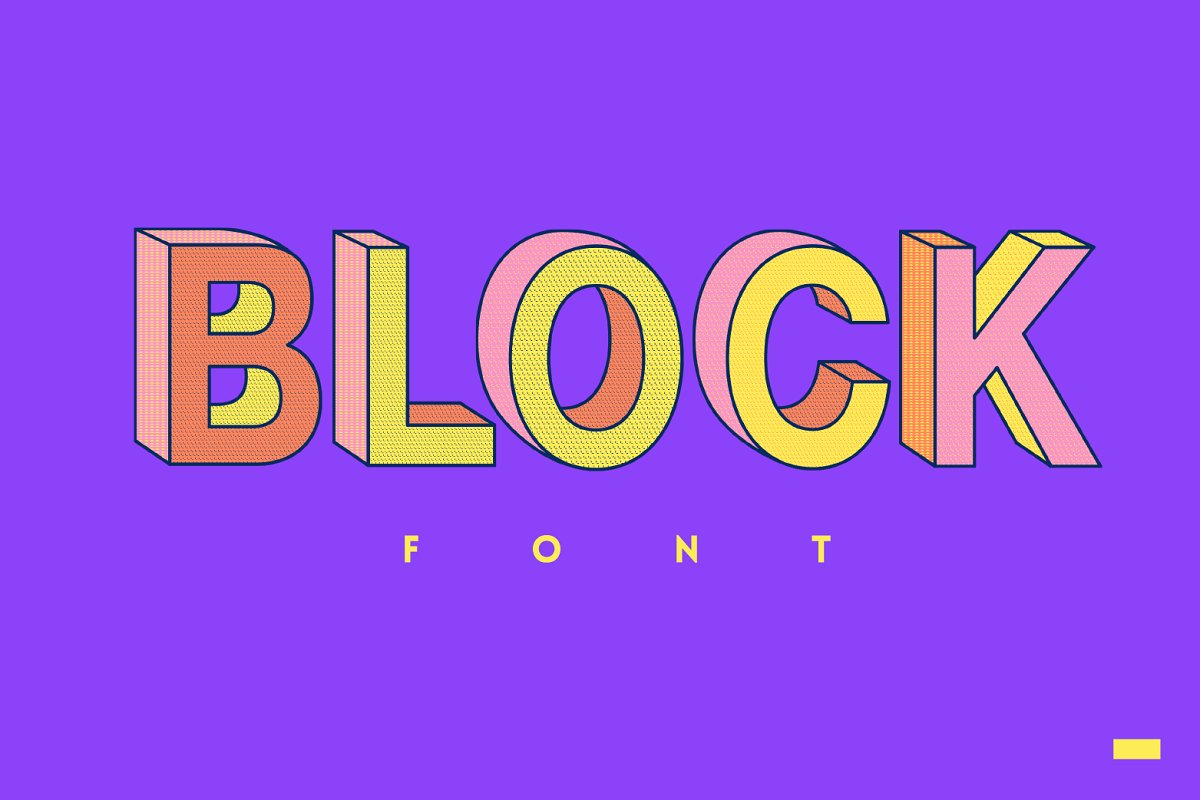 The illustrator file with each letter in vector and PNG. And a OpenType file which means this font will show up only in apps that are compatible with color bitmap fonts,
Cats Cute OTF Color Font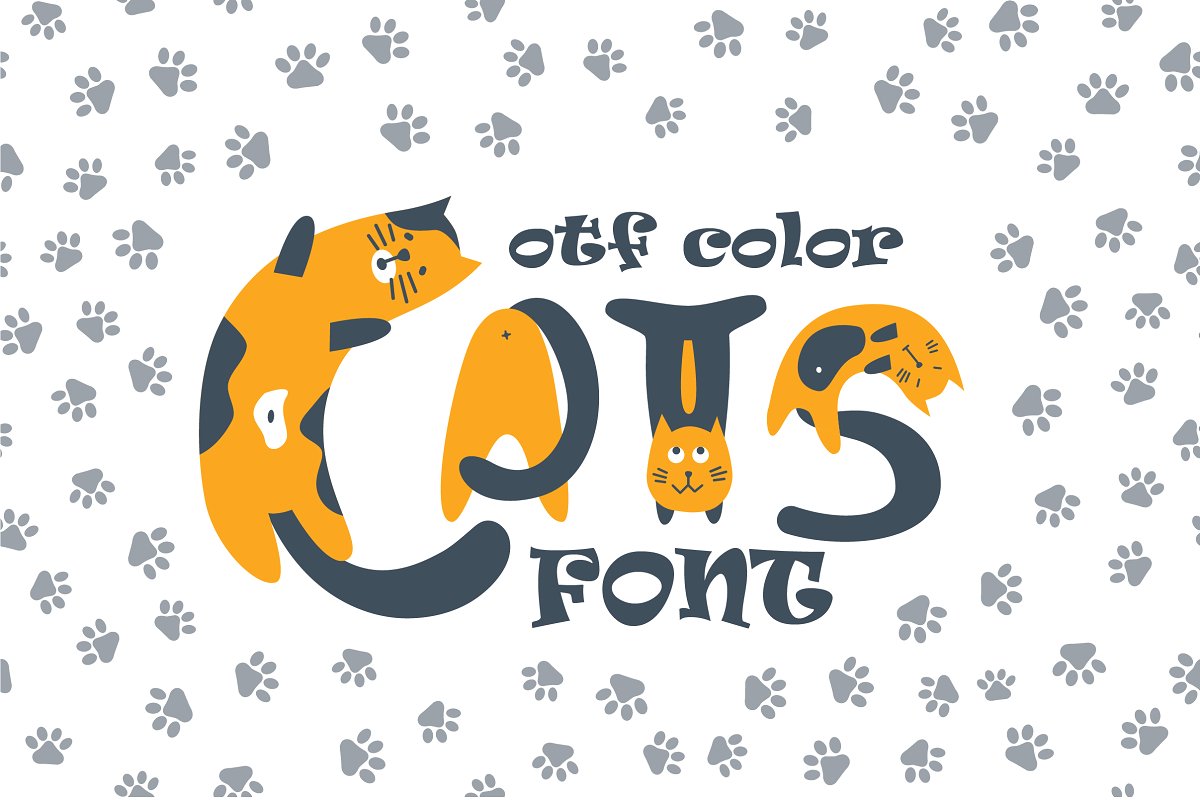 Cats OTF color font. Creative set of characters, kittens pictured in a variety of poses. You can use this font for design logos, quotes prints on t-shirts and other.