Summer, beach and holidays in Hawaii, that's a dream for many of us except who living at this fabulous place. What makes your designs brilliant from boring in seconds, is definitely right typography select. Been working on a summer-themed project? You will love these Hawaiian fonts.
Here are more as 30 stunning Hawaiian summer fonts for your attractive design. Keep a good mood and enjoy.
You may also like:
Onboard | Smooth Script Font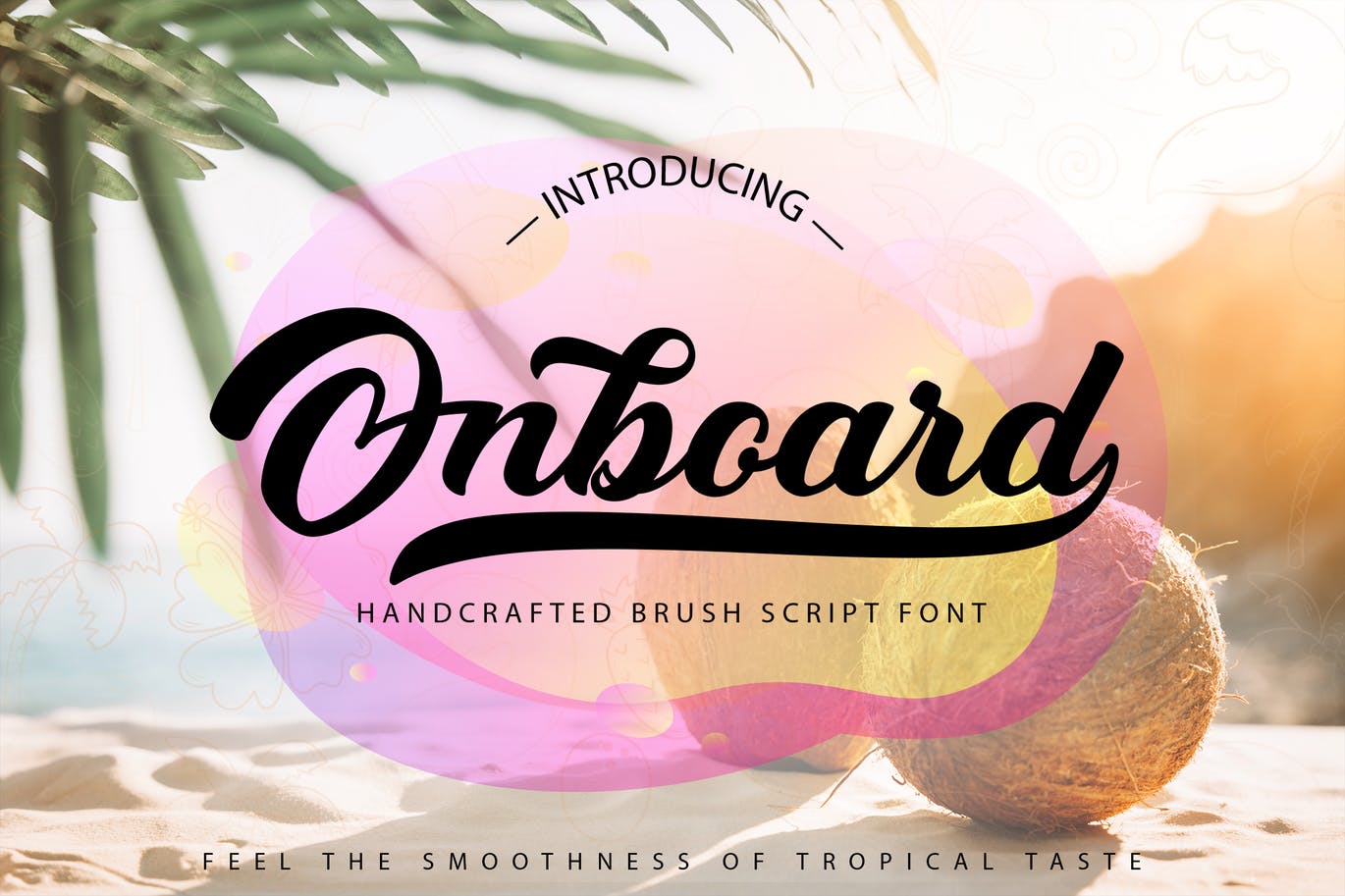 Onboard smooth script font with a calligraphy style, so beautiful on invitation like greeting cards, branding materials, business cards, quotes, posters, and more!
Hawaiian Font Duo + Swash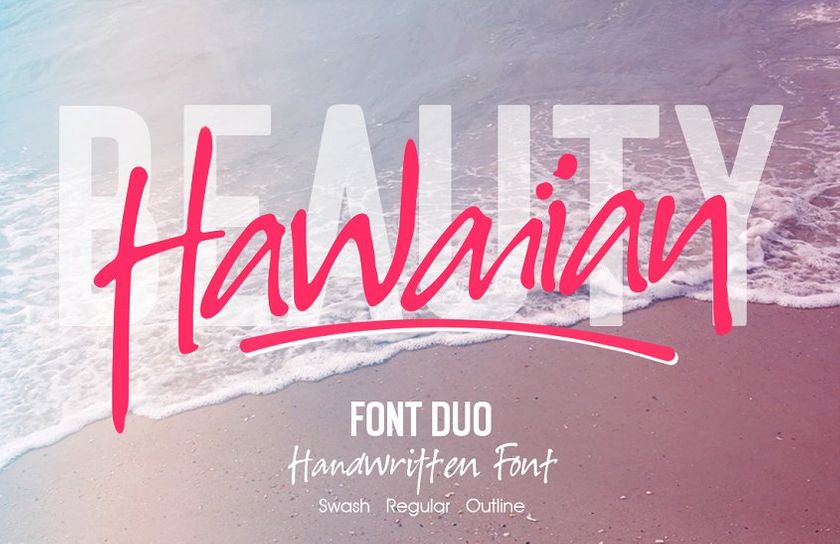 Hawaiian script may look messy in line, but that's what is highlighted from Hawaiian, although it looks messy Hawaiian still has charm and natural handwriting. Great for design projects such as magazine content, branding, text headlines, wedding invitations, posters, business cards, restaurant menus, or whatever your project will look cute and funny.
Ke Aloha Script + Bonus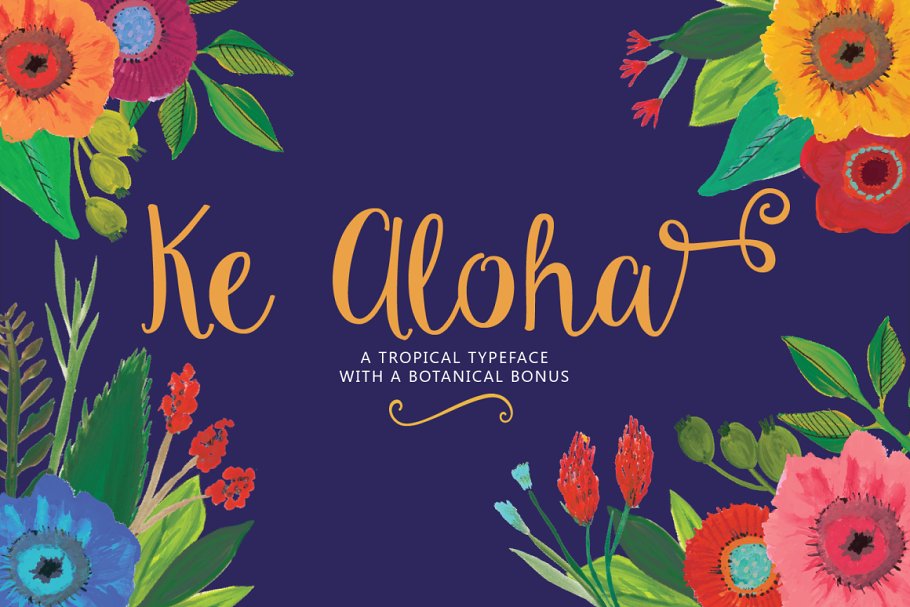 Ke Aloha (meaning the Beloved in Hawaiian) is a warm, casual hand-lettered script. Download within a few clicks and use across a huge range of programs including Photoshop, InDesign, Illustrator and Microsoft Word as well as many more.
Free Tropical Script Font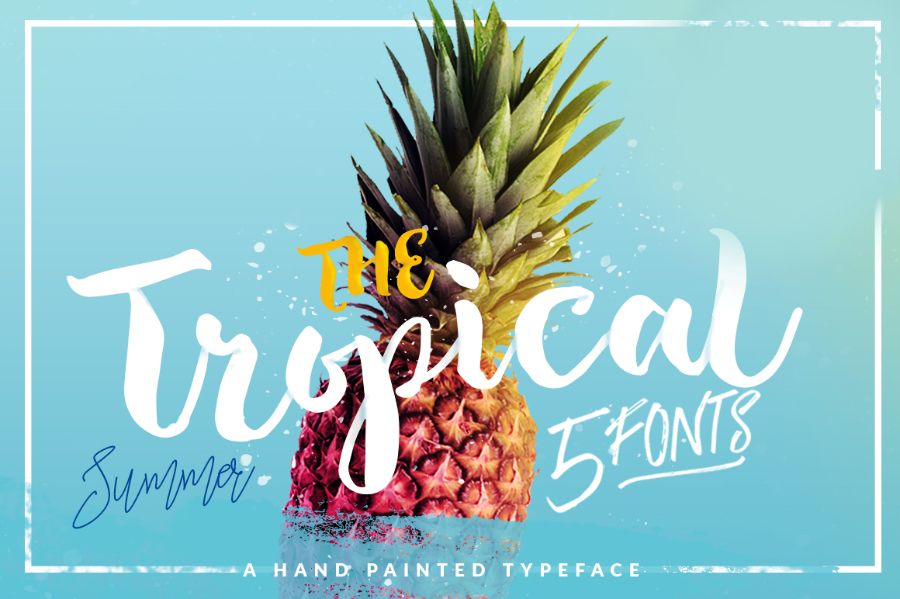 A fontastic set of carefully-paired, handcrafted fonts, designed to work together in harmony to create awesome hand-lettered typographic designs.
Tropical Summer Font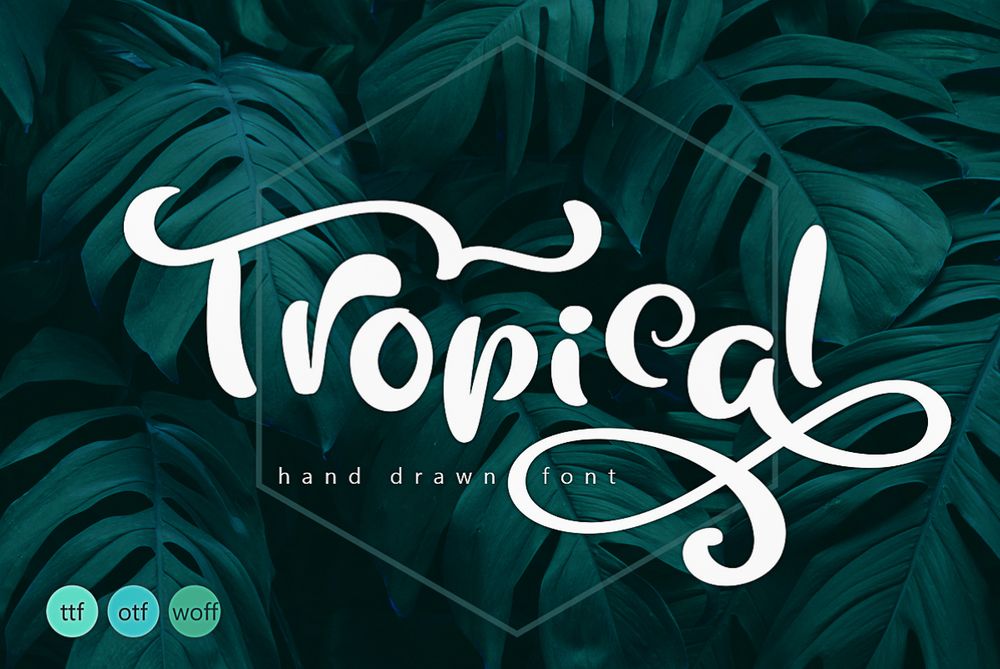 Unique handmade calligraphic Tropical summer font is modern display font with alternative flourish lowercase and uppercase characters. It help to you realize your dreams and creations.
Summer Loving Font Collection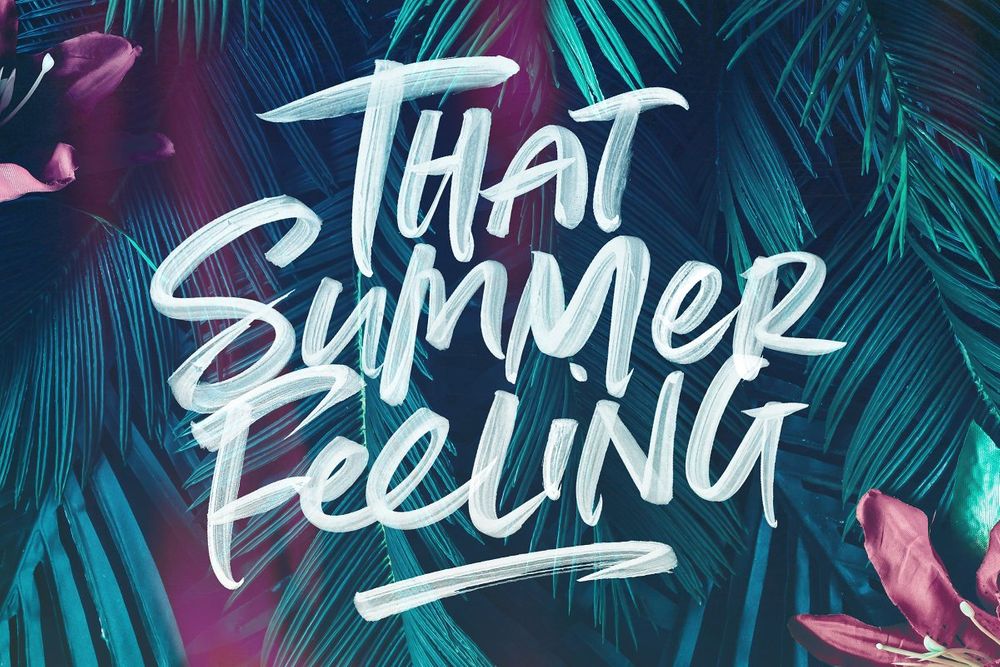 Introducing the brand new set of ultra-textured SVG fonts designed with high resolution paintbrush detail built right in – No need to spend hours creating your own hand-painted letters – just type these babies right onto your project.
Free Tropical Signature Font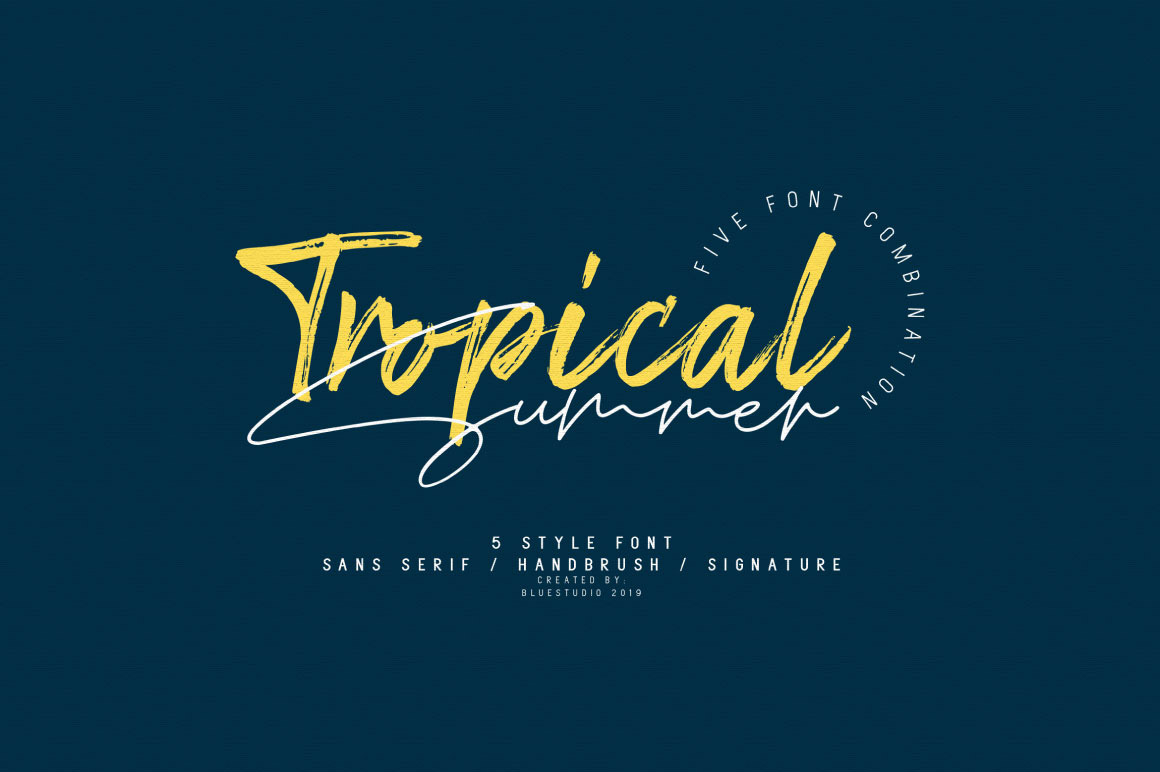 Free summer font for personal use only. You can use it in many projects like brochures, logos, branding, also as signature.
Tiki Tropic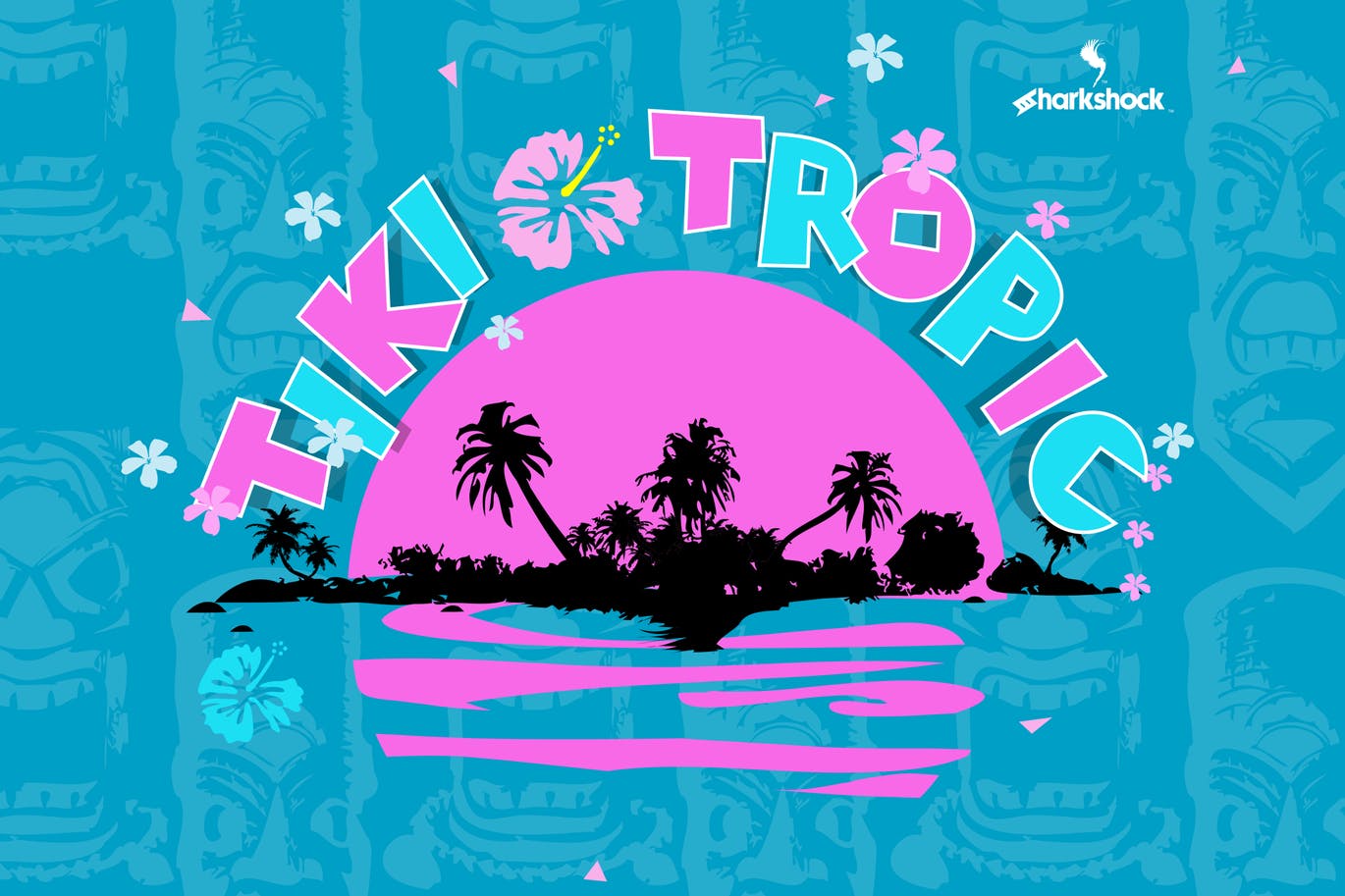 This irregular display font is sure to make the others look pale by comparison. Think "fun in the sun", island drinks, and sandy beaches the next time you'd like to inject a splash of the tropics.
Mauna Loa | Vintage Hawaiian Font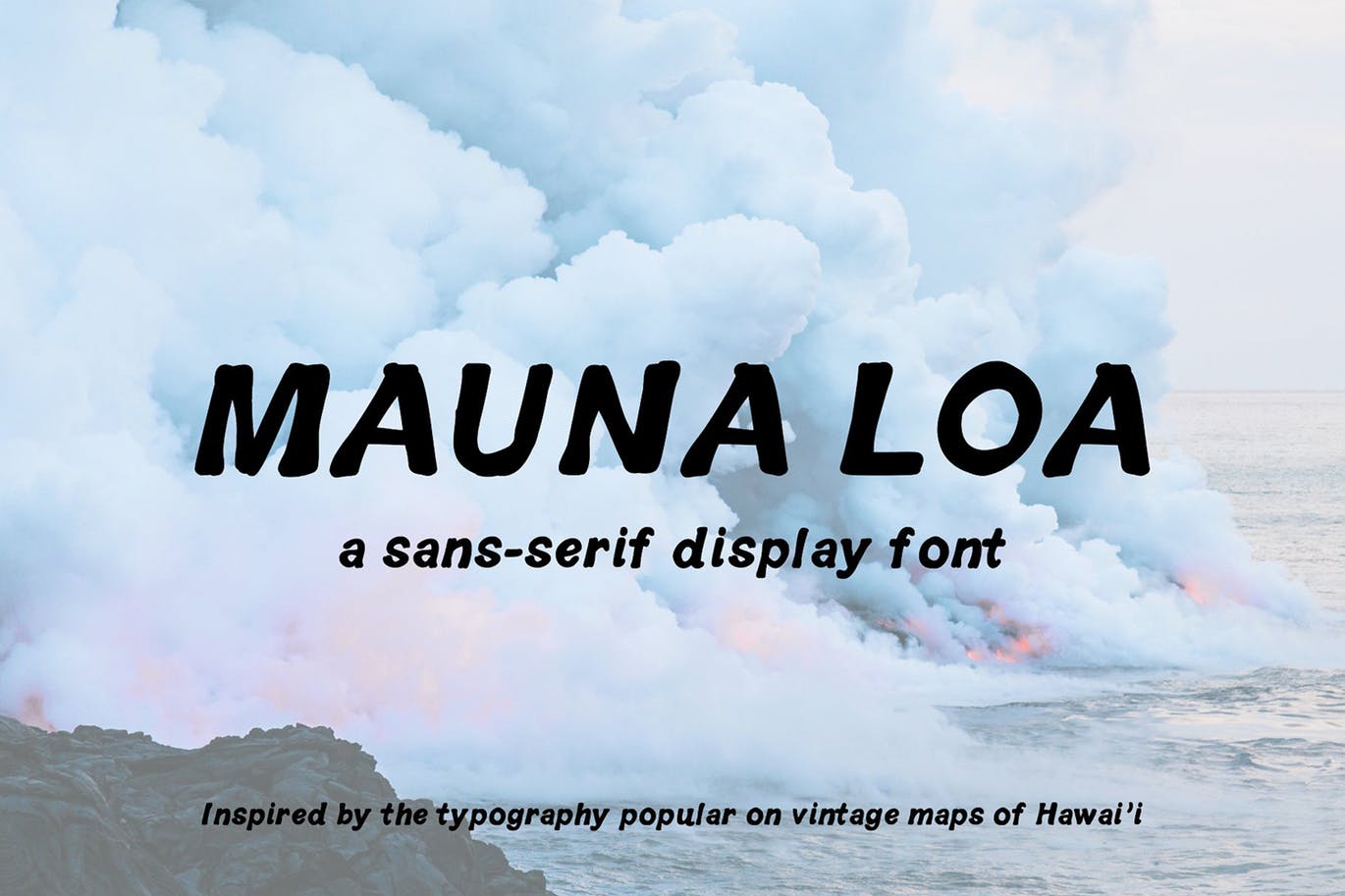 Inspired by vintage maps and illustrations of Hawai'i, Mauna Loa is a hand-made, sans-serif font that evokes a nostalgic, tropical, and organic feelings and is readable both small scale and large.
Ragila Serif Font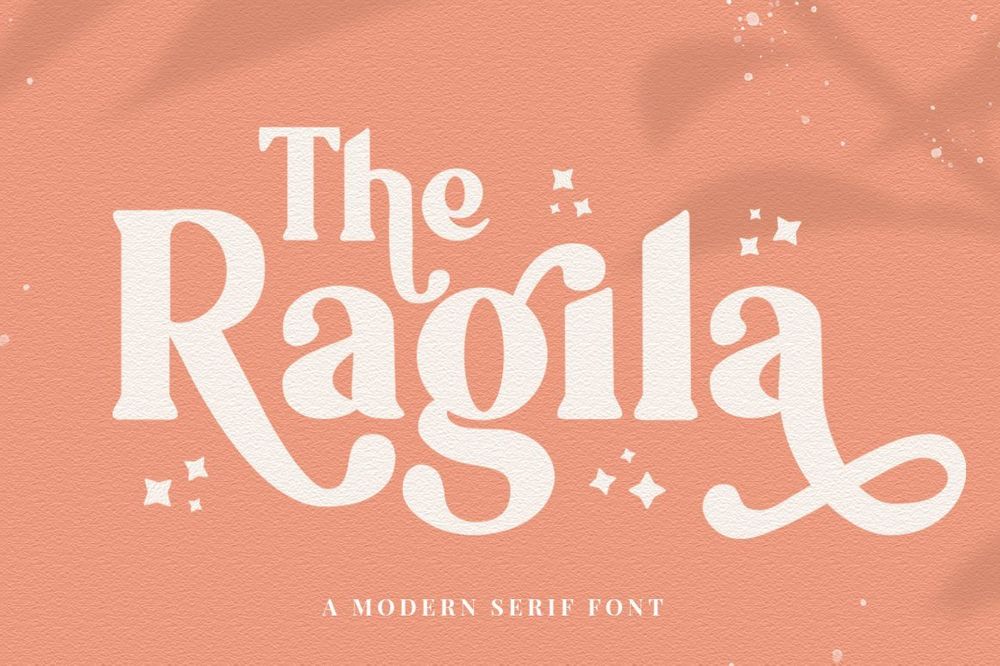 Inspired by some of the edgiest looks from the modern luxury fashion. Fancy Typefaces with tons of alternative characters, multilingual support and unique ligatures. Ragila Serif is very versatile fonts. It easily cooperating together and perfect for creating the traditional style logos, labels, package design, lettering for t-shirts and much others.
MAUIKEA – Bold and Fun Display Font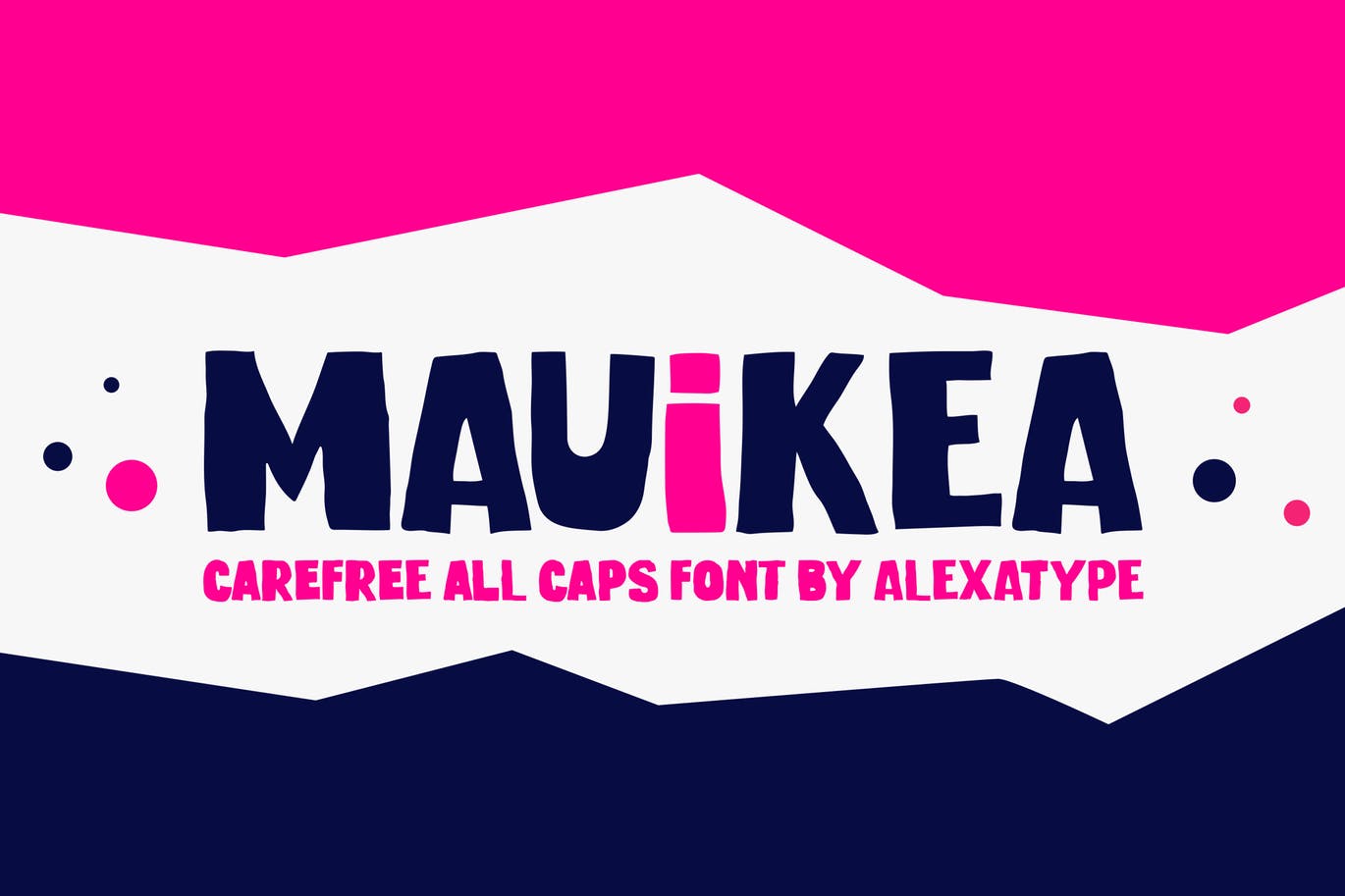 Created with energy, happy vibes, and a care-free attitude. MAUIKEA, reminds you about the powerful volcanic mountain, the huge wave, and powerful attitude. All caps with slightly different shape between lowercase and uppercase, that will gives you more natural feel of it.
Summer Show Font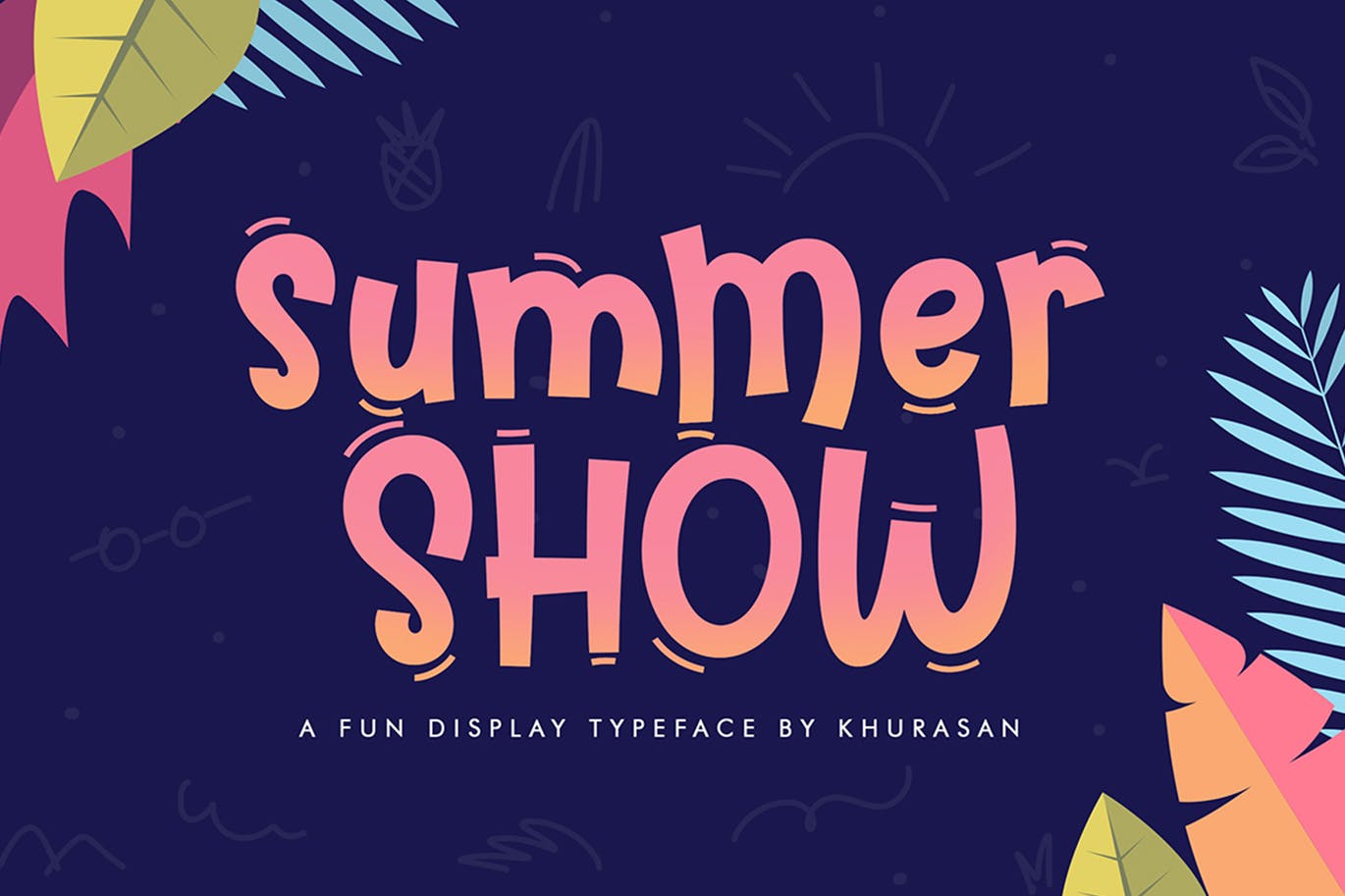 Introducing, Summer Show font a bold display typeface with cheerful theme for your fun project. Summer Show font suitable for logo, branding, greeting card, poster and any design that you create.
Free Sun Kissed Brush Font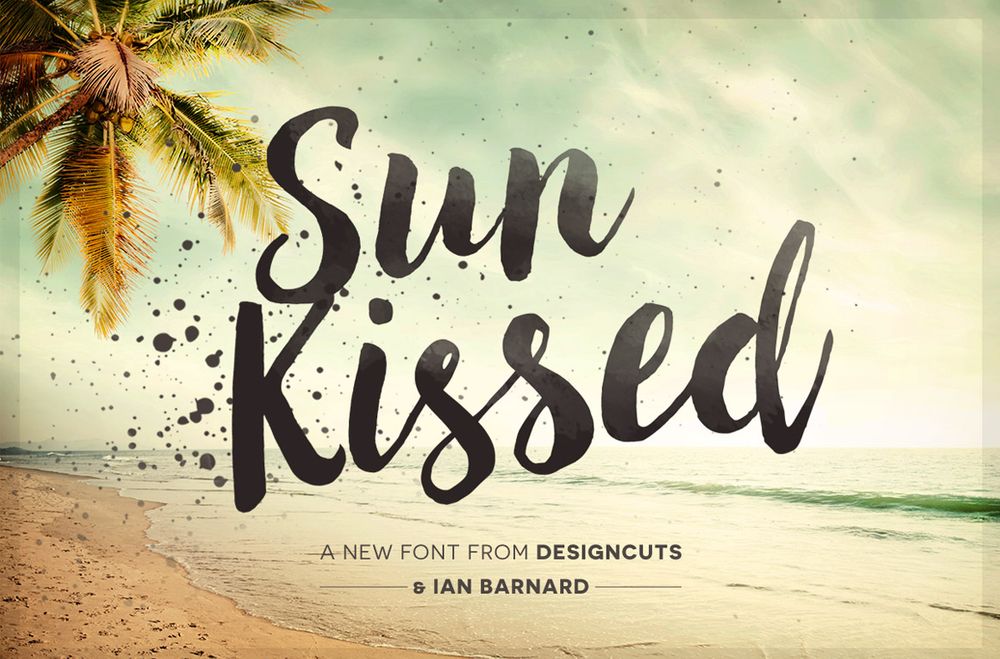 Sun Kissed is a handwritten font. Ideal for logos, handwritten quotes, product packaging, header, poster, merchandise, social media and greeting cards.
Aloha Paradise Serif Font Family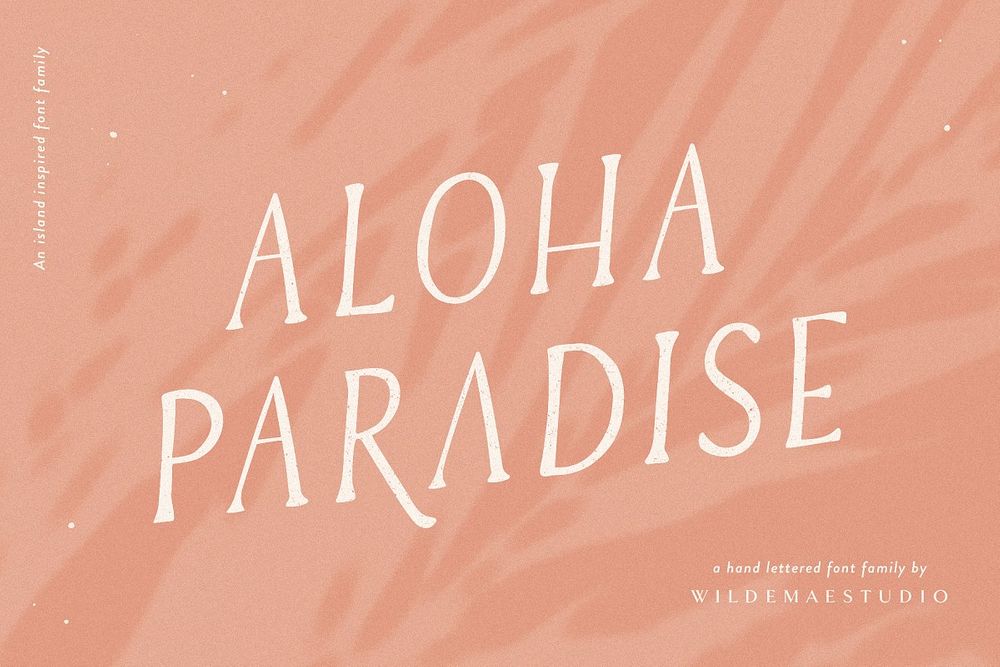 The Aloha Paradise font family includes 6 font styles. Standard italic and bold also look really nice and can be used on any of the fonts within the family to further enhance the styles.
Hamor Island – Script Font & Extras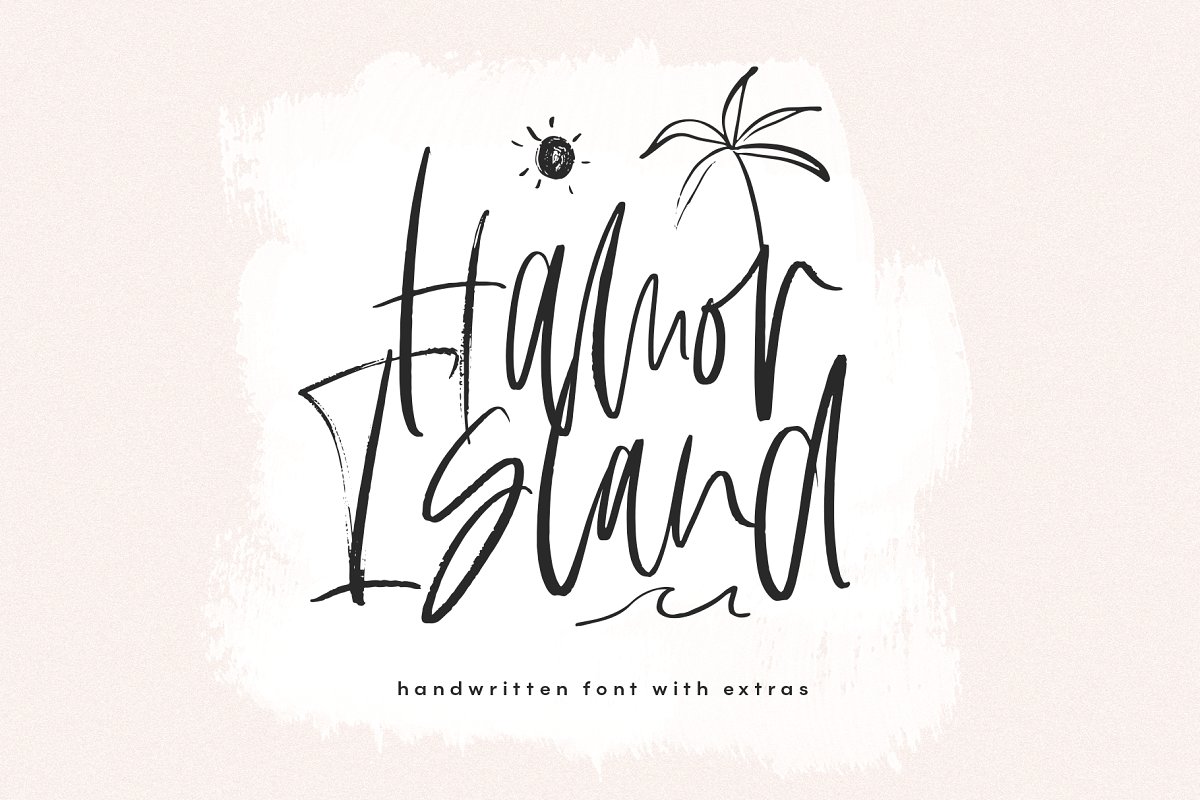 Hamor Island is a carefree, handwritten script font. This font has a fun bohemian vibe. A set of complimentary doodles are included as a font file (use capital letters A-Z).
Hellotropica – Handbrush Fonts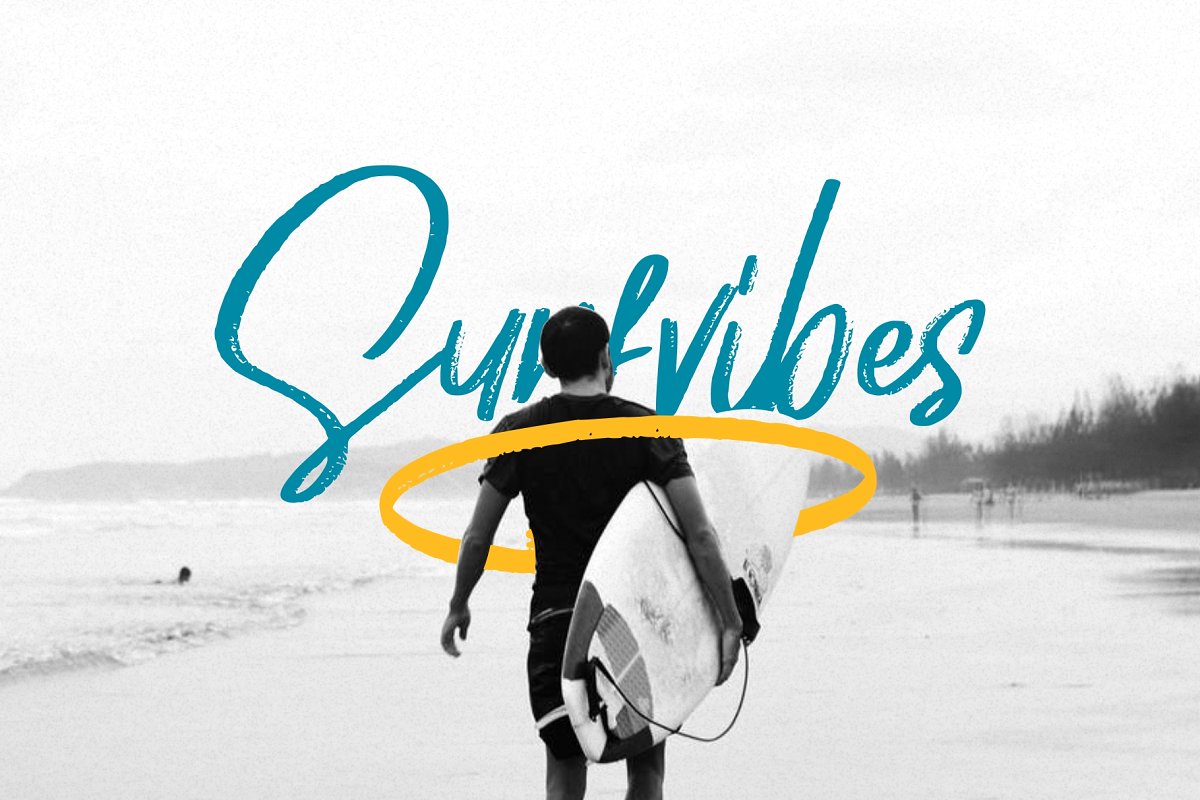 Hellotropica is made natural handbrushes with the styles for Summer Vibes. With the unique Opentype in it and the ligature will add aesthetic value to your design product. Available in this file are Hellotropica Swash which you can unite into an amazing design.
Island Style Brushed Font Duo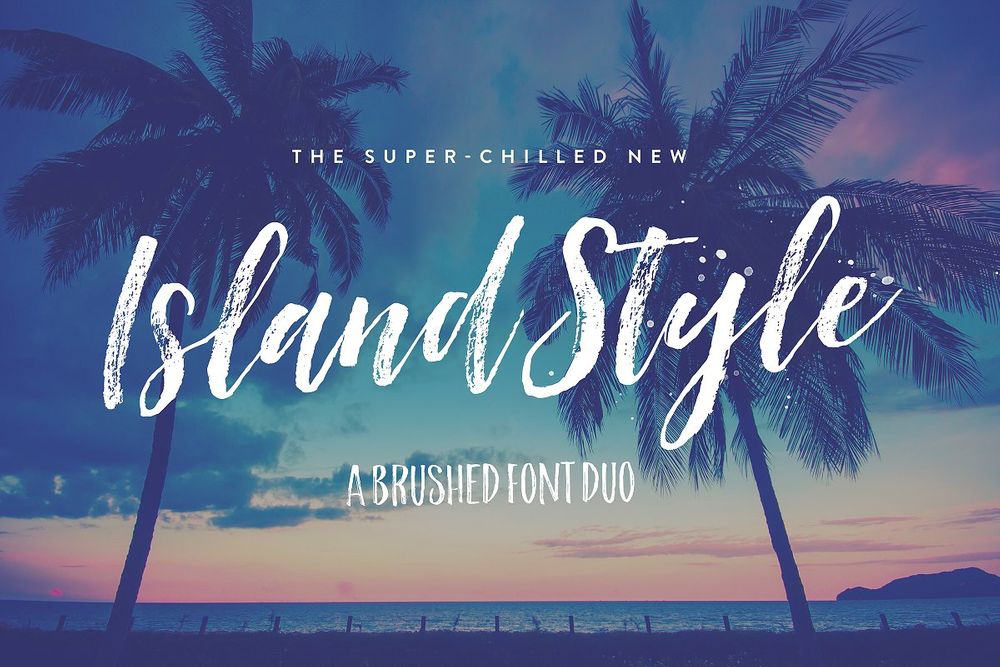 Together or apart, the brush fonts are perfect for an authentic brush-lettered feel on your branding, prints, merchandise, websites, quotes and more.
Perfect Sunset Typeface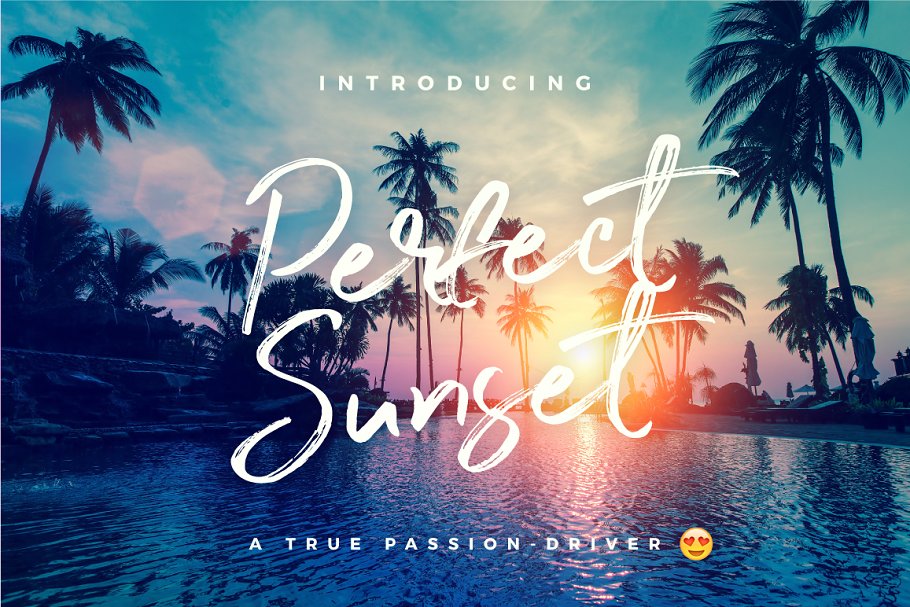 Inspired by the modern popular handlettering style and super-fancy blog/social media designs, this font will make your designs instantly jaw-breaker!
Summer Break Font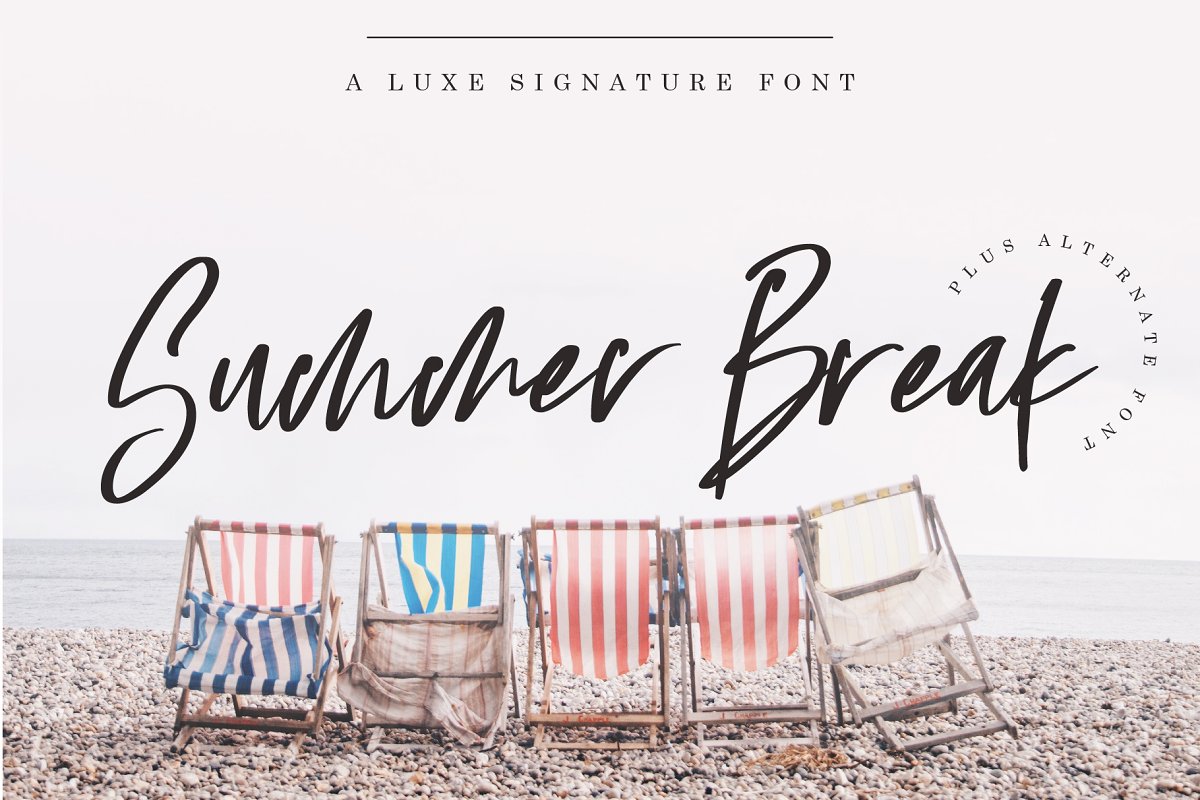 Summer Break is a lively signature font intentionally crafted to give your designs new life! Throw it up on your businesses social media posts, use it in logos, slap it on a tshirt! This typeface is designed to make you feel like you're on the beach with a salty margarita in your hand.
Aprila Font Family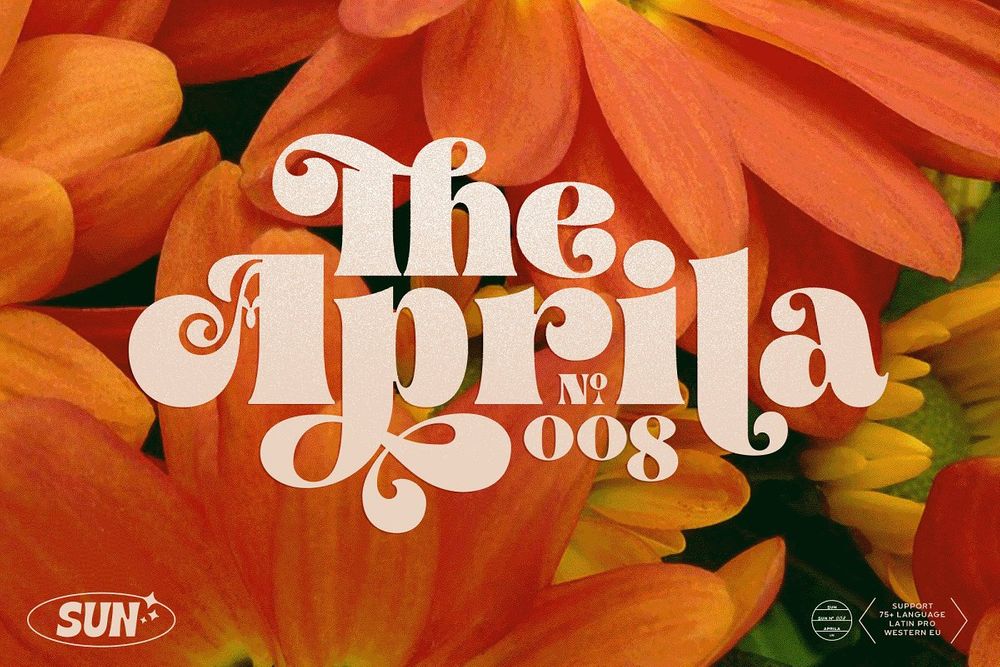 Aprila font inspired by the 1960s Hippies Movement, the psychedelic way of creating their imaginary visions. more colorful, bright and extremely difficult to interpret. available in 6 weights and support 75+ language (Latin Extended).
Crush SVG Font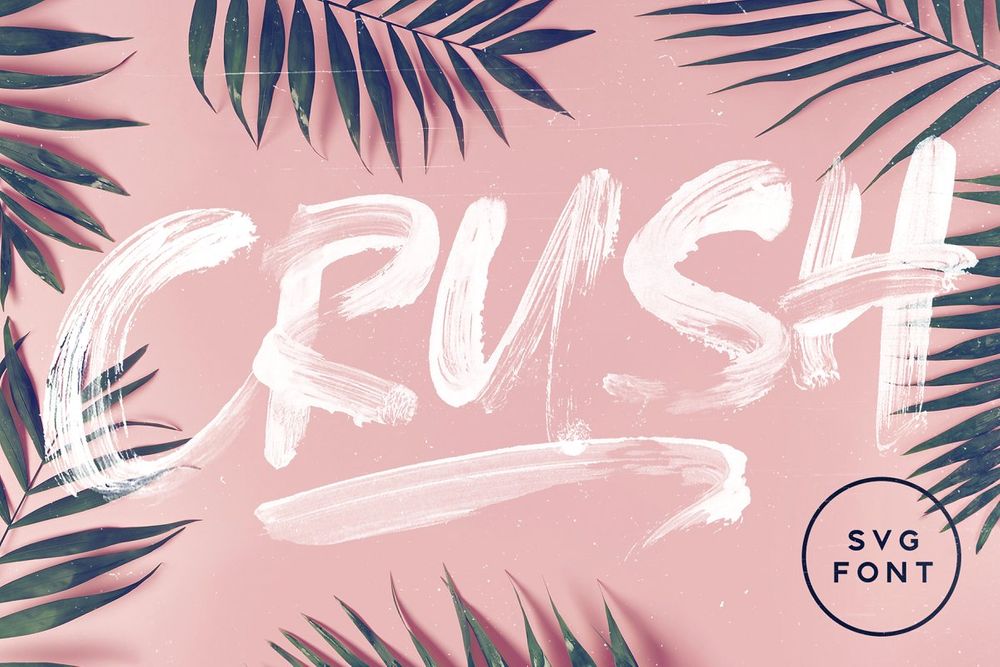 A messy, loud & proud all-caps brush font which embraces imperfection. CRUSH uses new Opentype-SVG font technology to provide super high resolution paint strokes completely built in to the font as a transparency – just simply type away and let the font do it's magic.
Tiki Tiki Festival Font Duo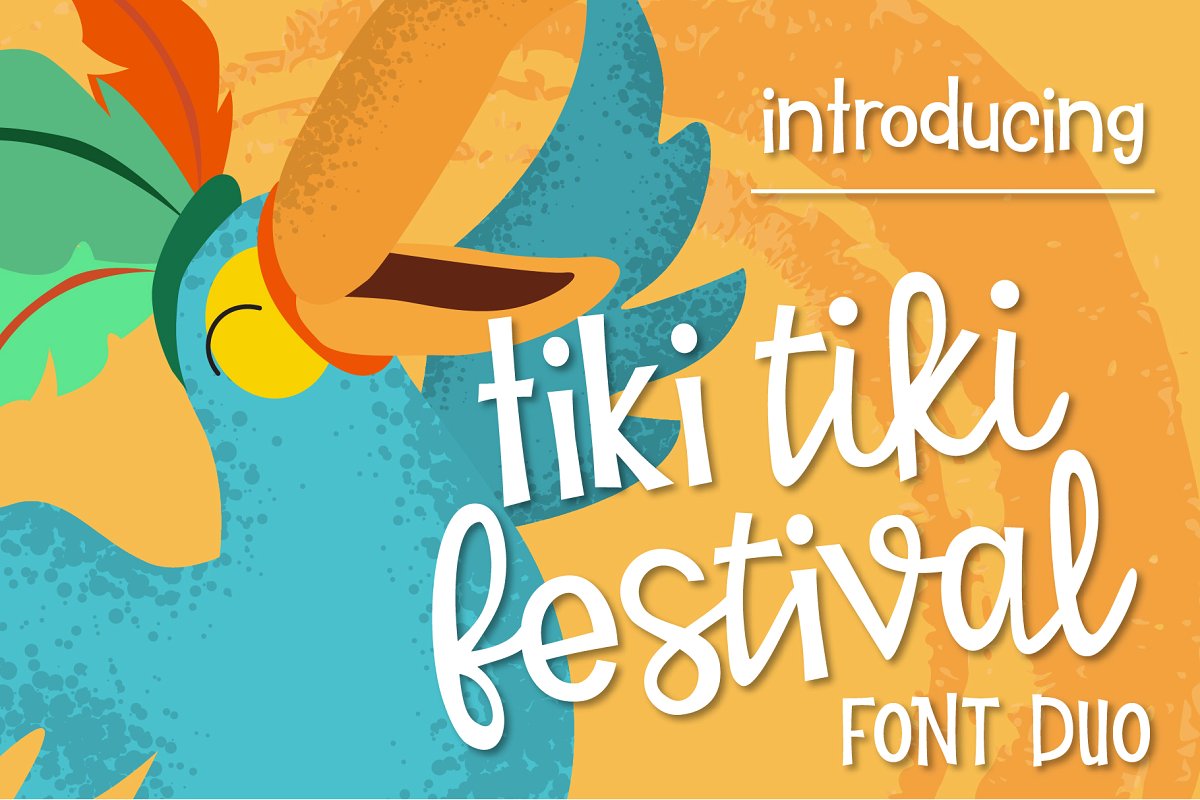 Introducing, Tiki Tiki Festival Font Duo. This font duo was inspired by the end of summer vibe. Enjoy!. This PUA font is perfect for professional designer, social media, or crafters.
South Coast Brush Font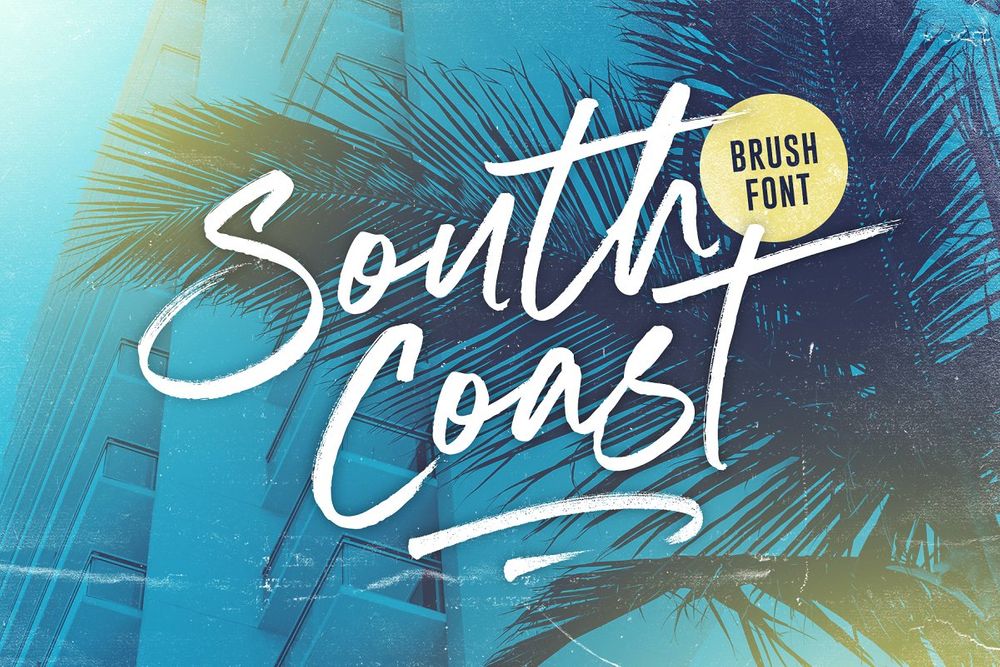 Keep it fresh with South Coast! A cool and confident brush font designed to deliver refreshing script lettering to a range of design projects.
Desert Island Font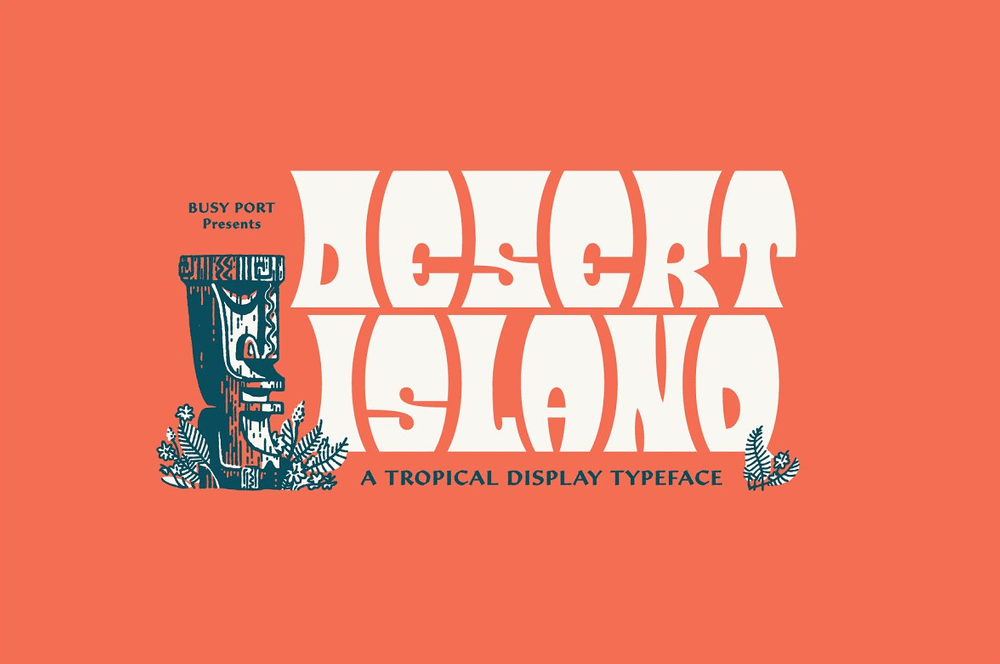 This display typeface is great for headlines and is sure to add a touch of island mystique to your work. The uppercase set is concave and the lowercase set is convex. Alternate each letter to create type that fits perfectly together or use all uppers or all lowers for unique lettering. It is 4 fonts in 1!
Hawaii Beach Font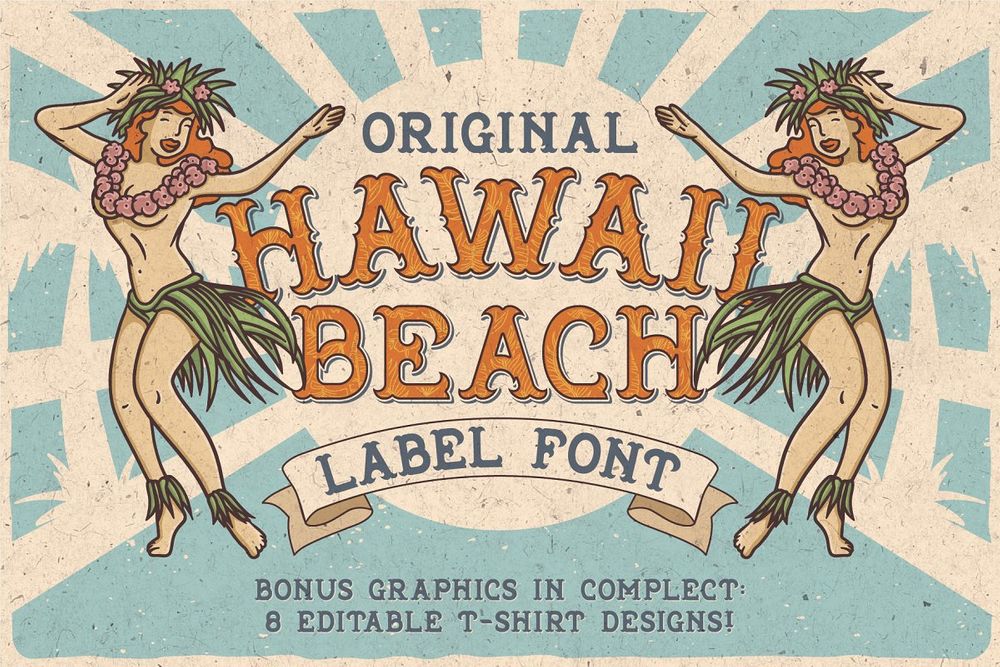 Introducing a vintage look label font named "Hawaii Beach". All available characters you can see at the screenshot. This font have 6 styles (including layered shadow effect style). This font will good viewed on any retro design like poster, t-shirt, label, logo etc.
Seaweed Script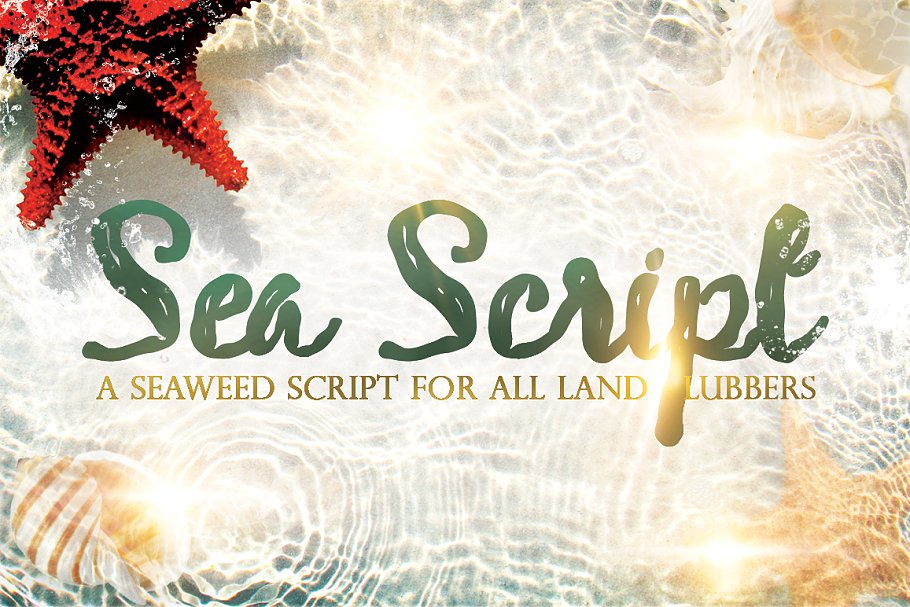 This beautiful and totally original script font, has everything you need for your next project or client request.
Surfing Paradise Font + Bonus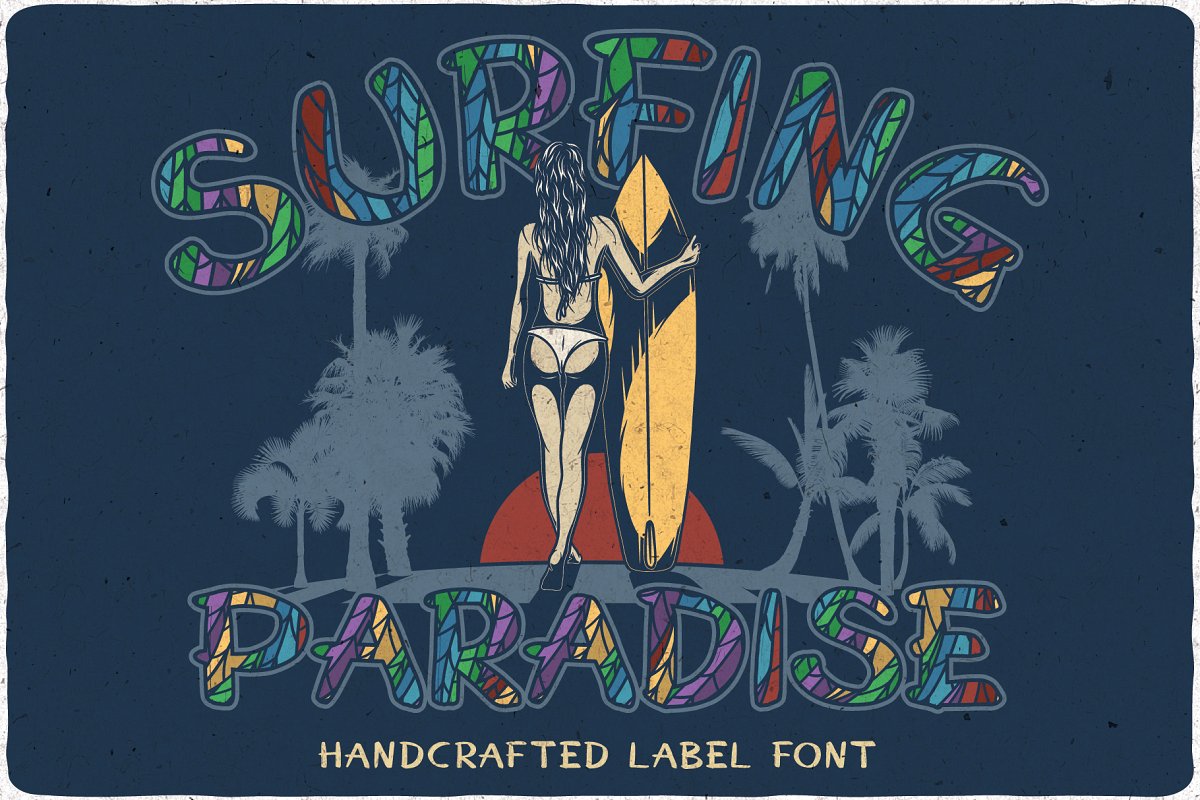 Introducing a hand drawn label font named "Surfing Paradise".Typeface includes five styles – Regular, Halftone and three Effect styles (two of them are color fonts). This font will good viewed on any retro design like poster, t-shirt, label, logo etc.
Tropical Banana Font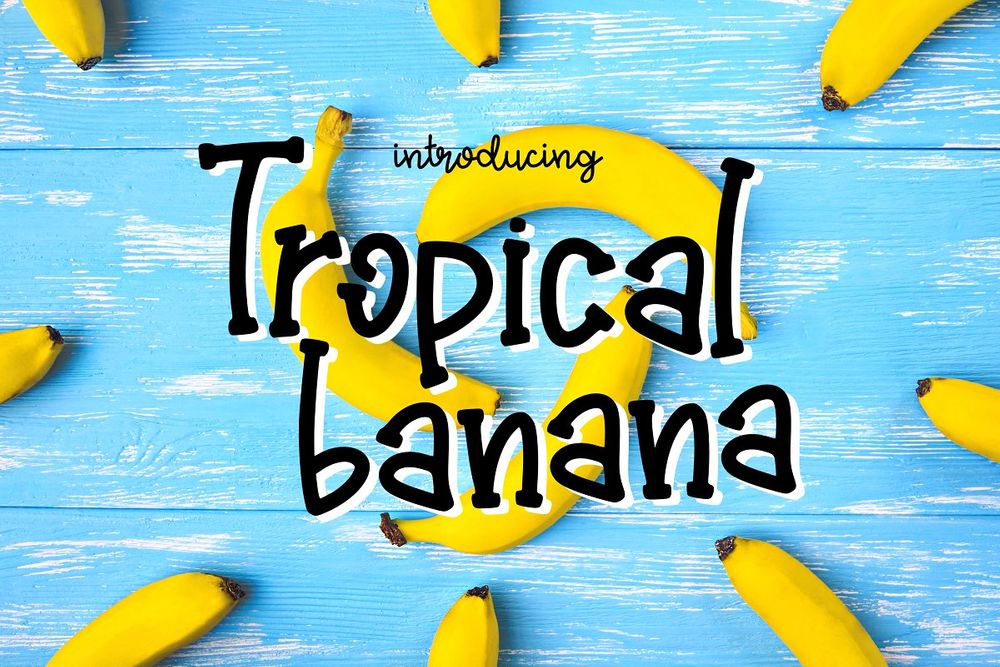 This fonts is perfect to add to any kind of projects. Can be good for t-shirt design, headlines, branding etc.
Summer Palms Font Collection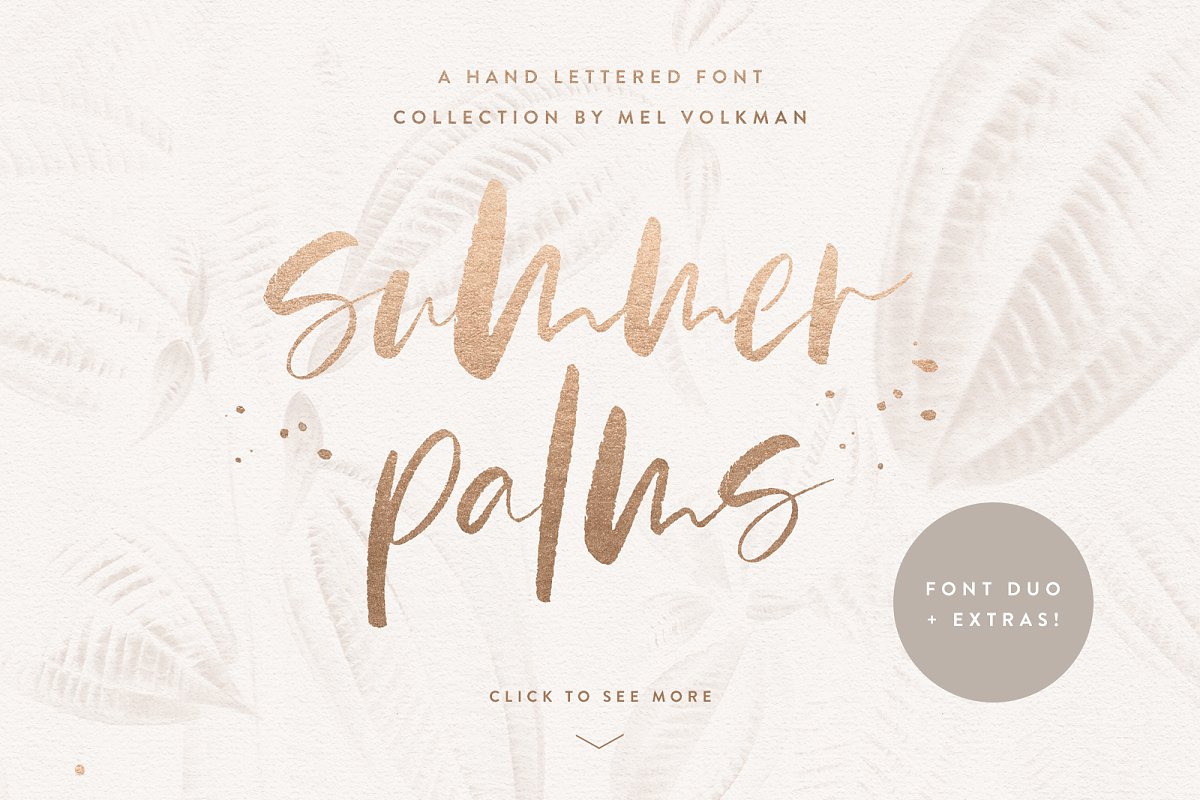 Summer Palms is a dreamy hand lettered font collection featuring a stunning brush script, an eccentric sans companion, gorgeous textures, and an infinite amount of styling opportunities!
Watercolor Tropics | Script Font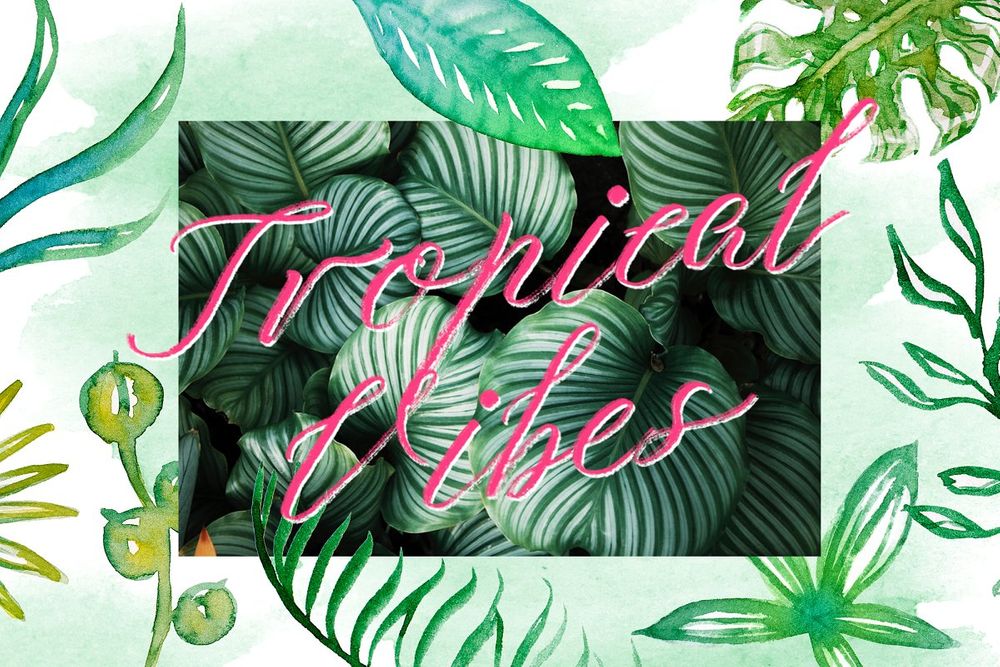 This fresh and warm summer bundle includes 25 watercolor tropics, 10 seamless patterns and SVG script font paired with solid vector version.
Tiki Hut Font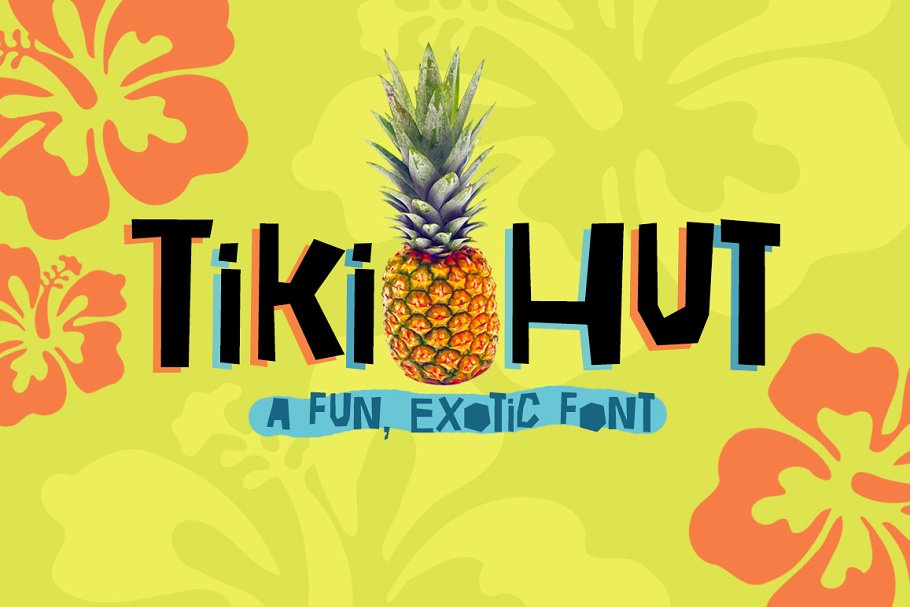 Tiki Hut is a fresh, fun, and exotic font with chill, tropical vacation vibes! Hard, uneven edges and weights add a whole new level of fun to your design projects. Use them for cards, posters, social media graphics, stationery, and a whole lot more.
Halau – A Funcy Font Family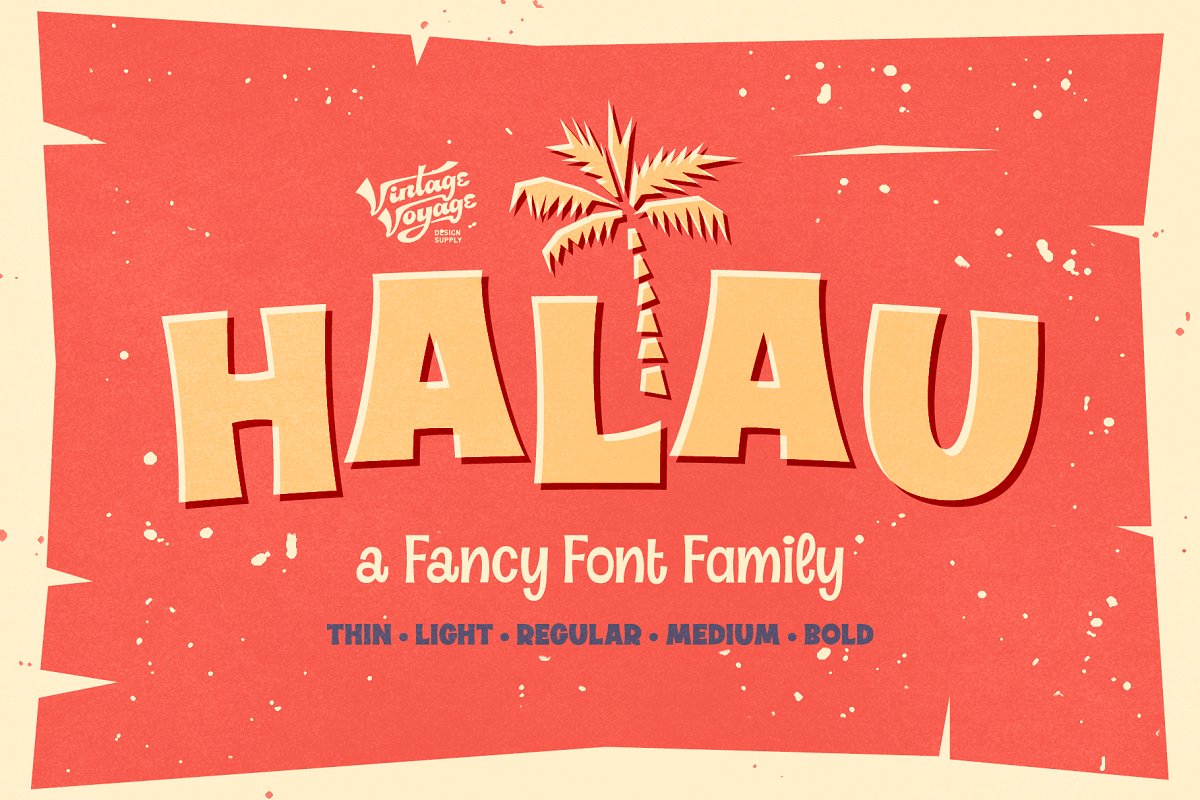 Introduce you a new fancy font family HALAU. Clear, Elegant and Fun. Straight for Spring/Summer sunny projects. More fun & sun for your typo design!
Tikiland Typeface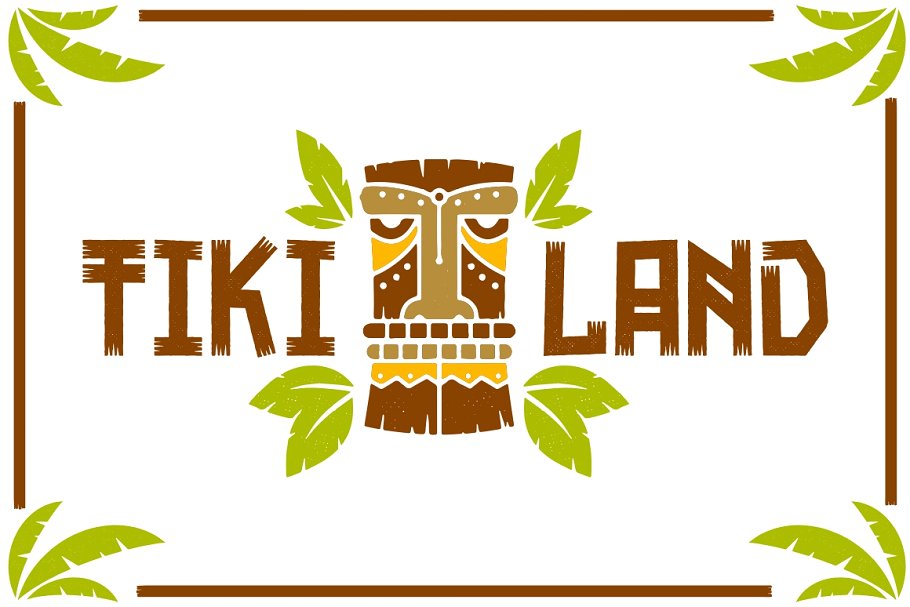 Tikiland is a fun and unique display typeface. This typeface is great for logos, tittle, headline, tagline, tshirt, handwritten quotes, product packaging, poster, merchandise, social media, labels, branding, greeting cards, etc.