The best chalkboard fonts must feel and look realistic as if it was written by a person using a real chalk. It should resemble chalk-like texture and hand made strokes.
Here we have gathered a collection of chalkboard fonts you can use for your design projects. If you're working on a school themed design or cafe menu board then chalkboard font is a perfect choice. Browse the list below and and choose what suits your needs. Keep a good mood and enjoy.
You may also like:
Free Bareona – Handwritten Font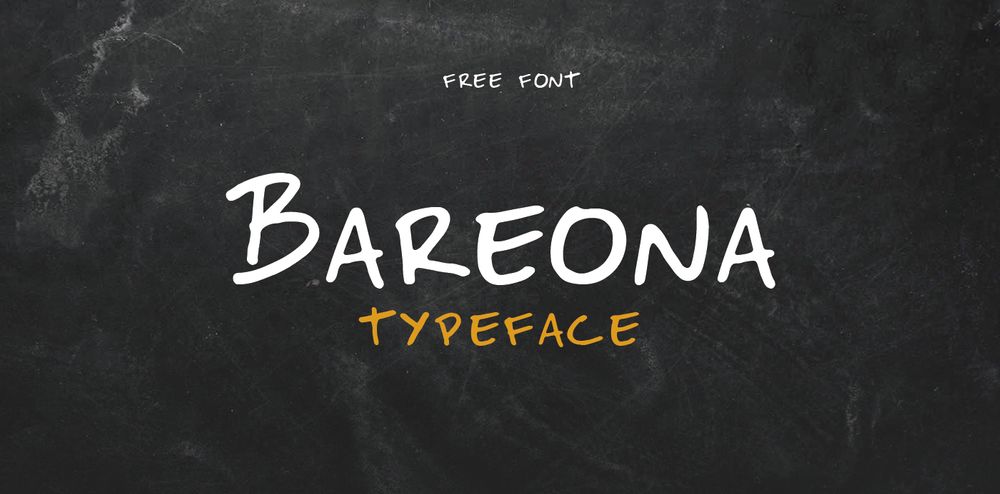 Bareona free font is inspired lettering on menu board in the cafe, and it's specially designed for the cafe's and restaurant's who use chalk concept, for lettering, logo, posters, etc.
Free Return to Sender Chalk Font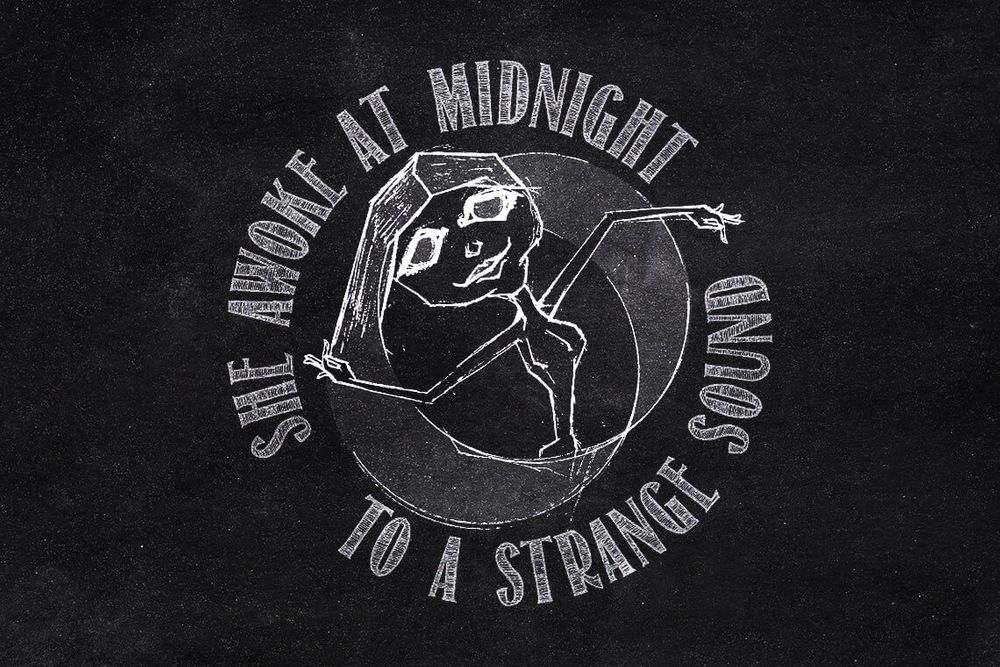 It is a free regular chalkboard font due to its meticulous calibrated geometry. However, it's a handy addition to your vintage type treasury. Free for personal use only.
Free Authentic Photograph Signature Font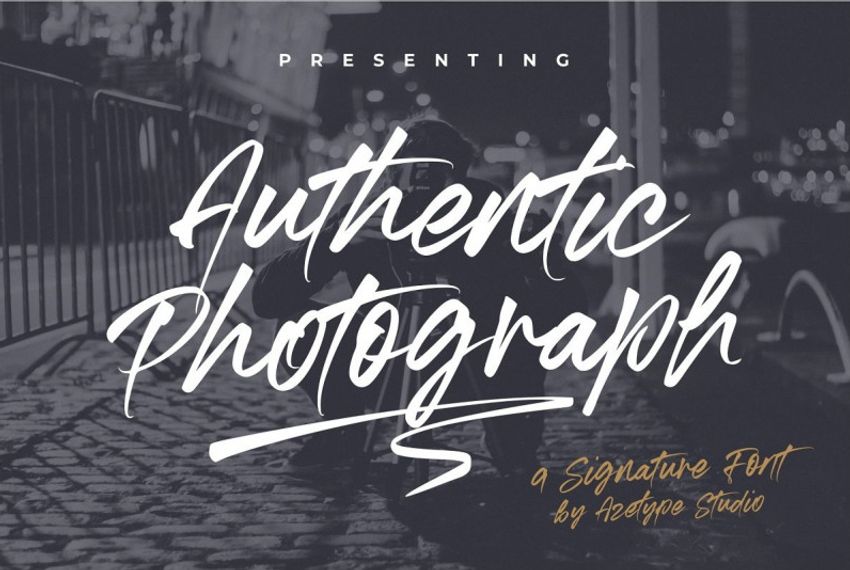 his is a font that really characterizes from the handwritten style. This font is crafted carefully in every its single scratch, created to look as close to a natural handwritten script so that it can create the perfect combination on each glyph. Free for personal use only.
Free PW Chalk Font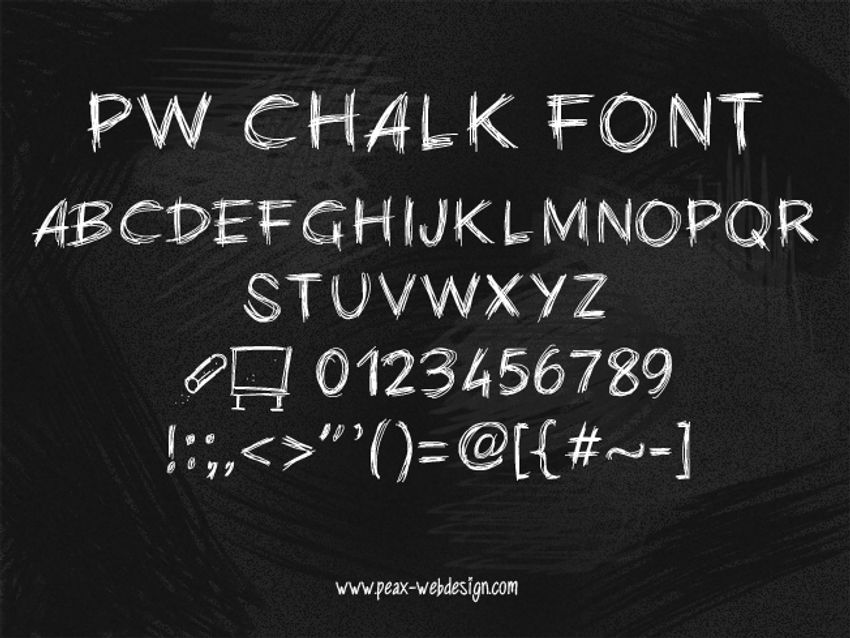 PW Chalk free font is an awesome and true chalkboard font for your personal design projects. It is free for personal use only.
Free Grutch Shaded Chalk Font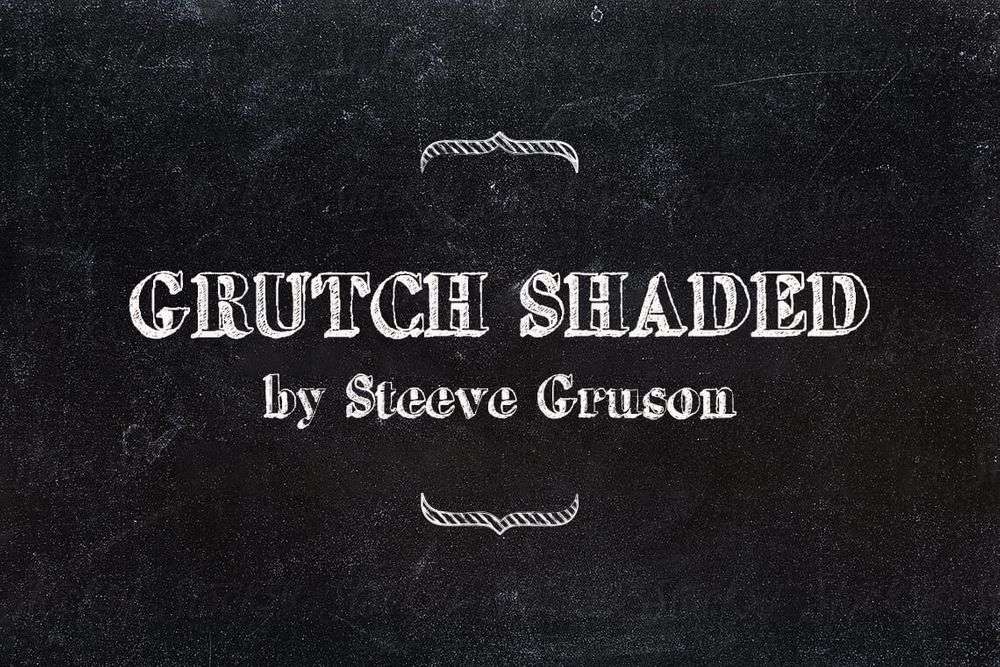 A bit of charcoal and cinematographic approach, and here comes a totally different Grutch Shaded chalkboard font for your designs. It is 100% free to use for personal and commercial needs.
Free Chalky – Chalkboard Font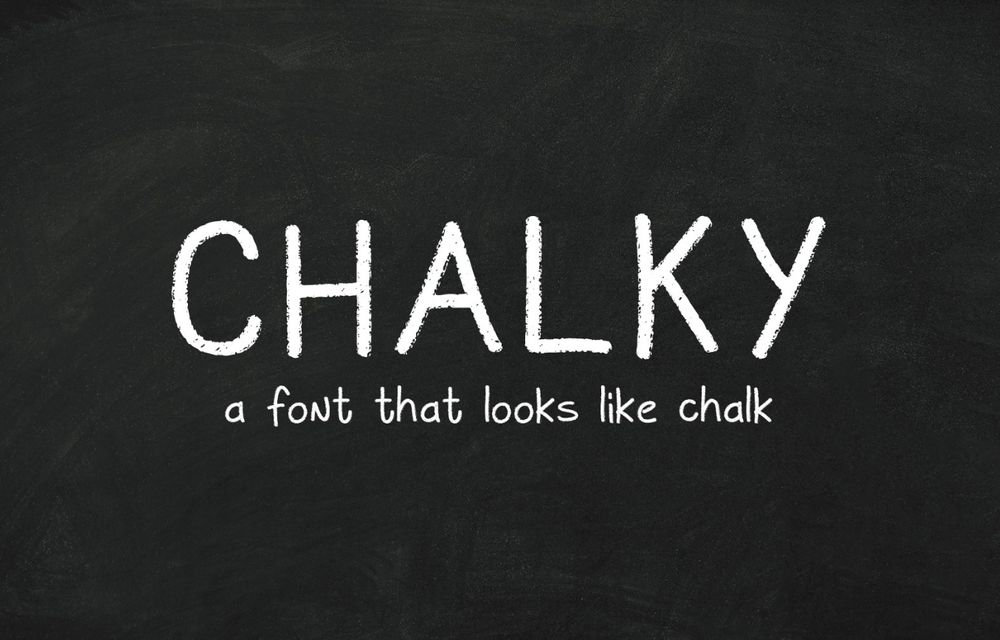 Chalky is a free handwriting font that is inspired by and designed to look like chalk on a chalkboard. This font is ideal for display purposes and has a fun, casual appearance. The letterforms are clearly hand drawn but not overly stylised.
Griffon Chalk Typeface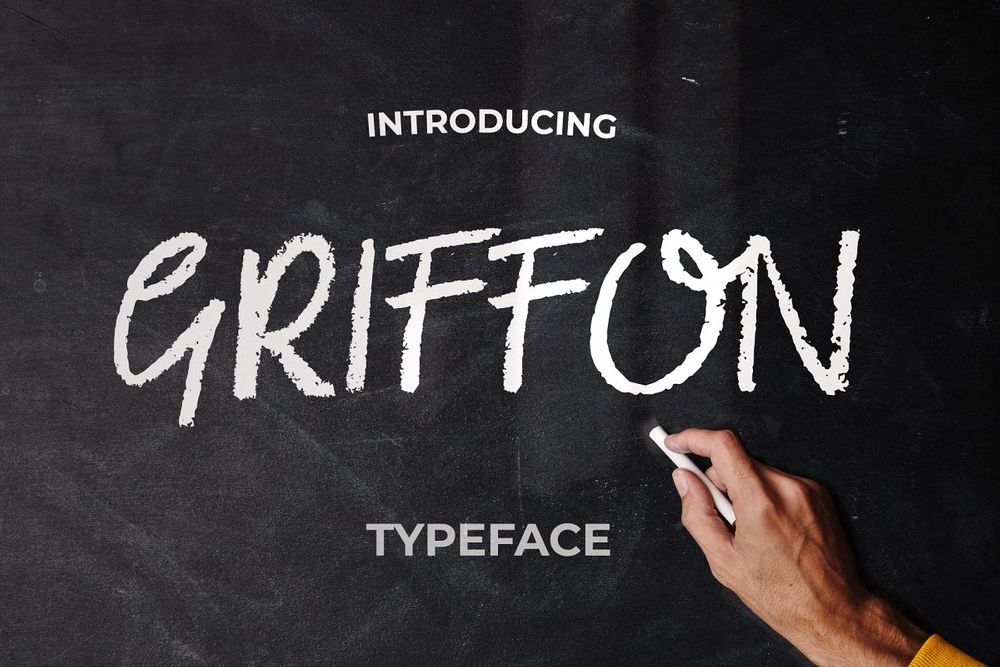 Griffon is a handwritten sketch font with a chalk / pencil/ crayon feel. Great for headings, it makes a statement with its rough handwritten scrawl style.
Chalky Letters Font Collection
Chalky Letters is a multilayered font collection, created for the chalk-lettering lovers. Letters and ornaments are carefully hand-drawn to resemble the authentic chalk effect. 4 different vintage typographic styles along with a variety of decorations and shadow effects make endless combinations.
Chalkboard Typeface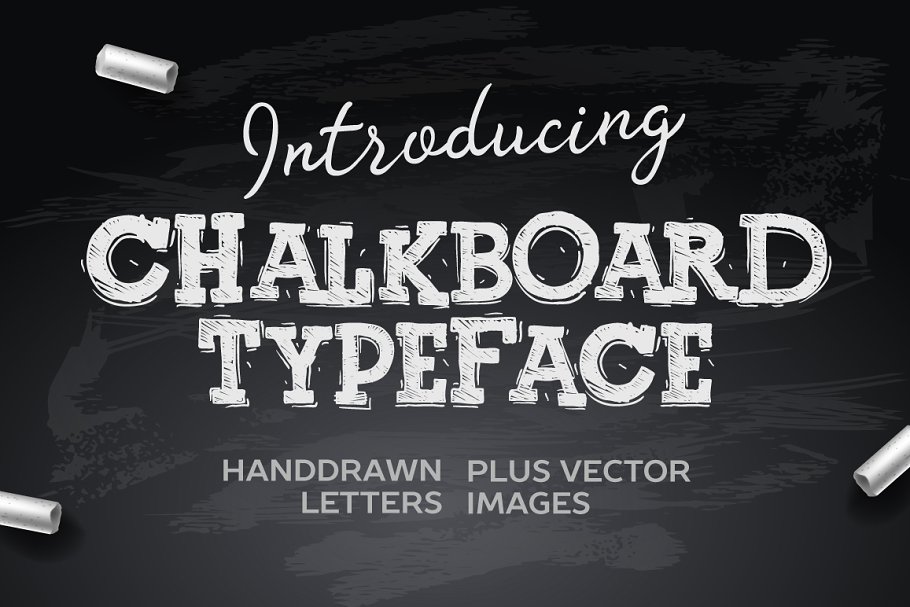 Chalkboard typeface is a hand-drawn font. It comes with upper and lowercase characters, punctuation glyphs, numerals, stylistic alternates for several letters.
The Chalk Bar Typeface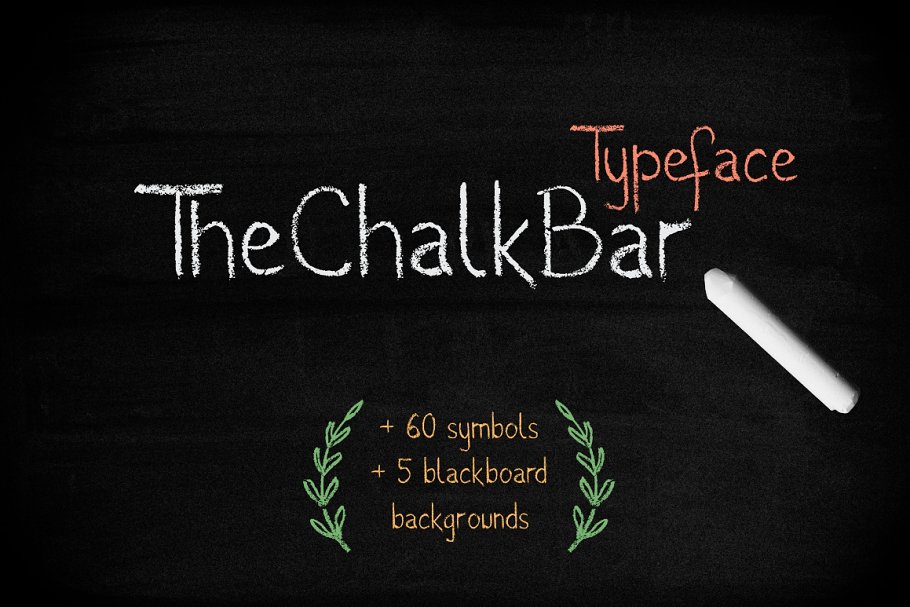 This font contains more than 200 fully kerned glyphs, supporting the most common languages, but also 60 symbols & 5 high resolution seamless blackboard textures so you can finish your project in no time.
Chalk Condensed Font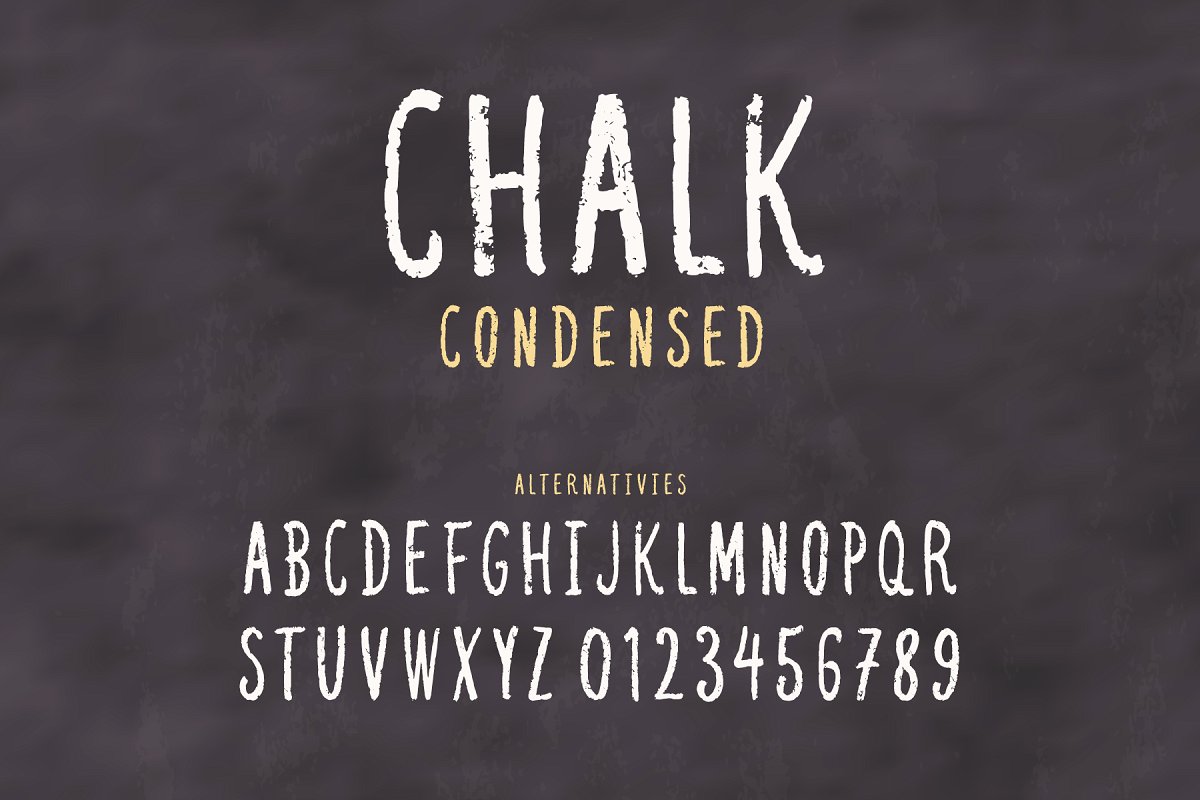 Chalk condensed is a handwritten, all-caps typeface containing uppercase characters, numerals, a range of punctuation and alternates for letters and numbers. It should be good for menus, signs, posters, prints, inspirational quotes.
Chalkful – A Handmade Halk Font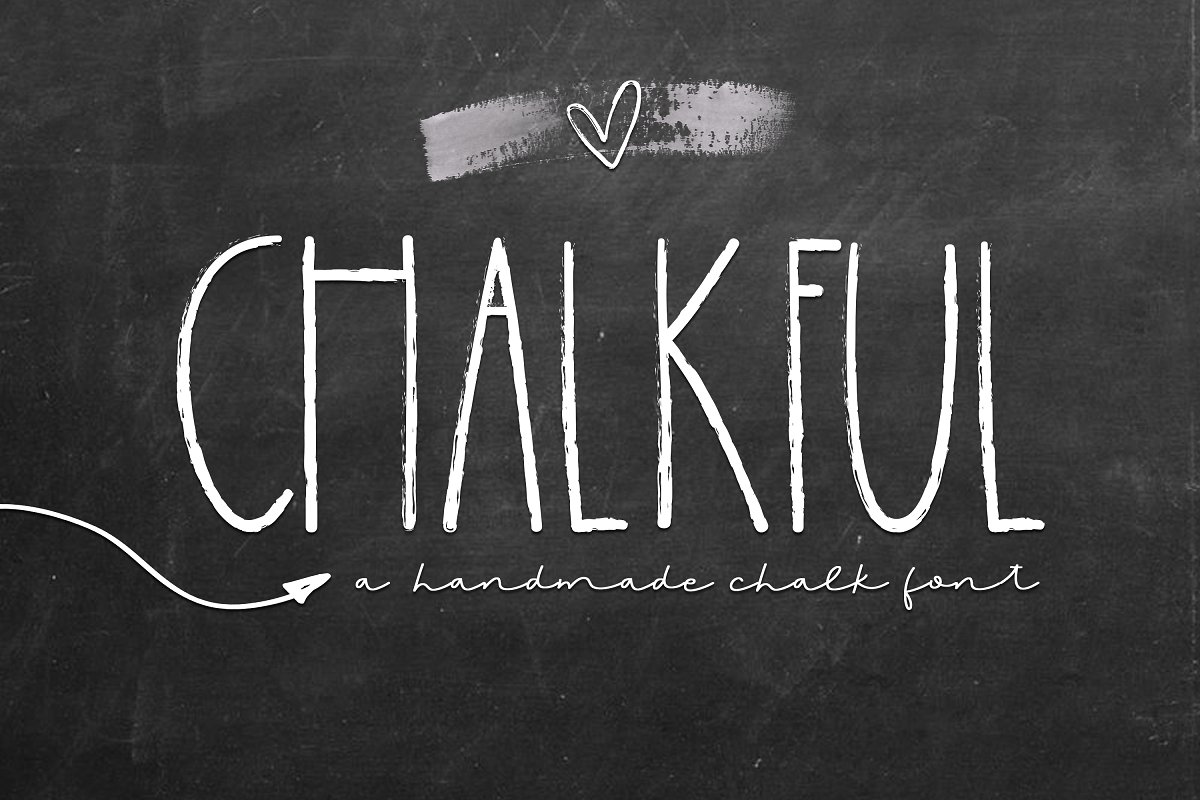 Chalkful handmade font has a great style to add to your design. This font is perfect for menus, quotes, headings, designs, logos, invitations and more!
Chalk SVG Font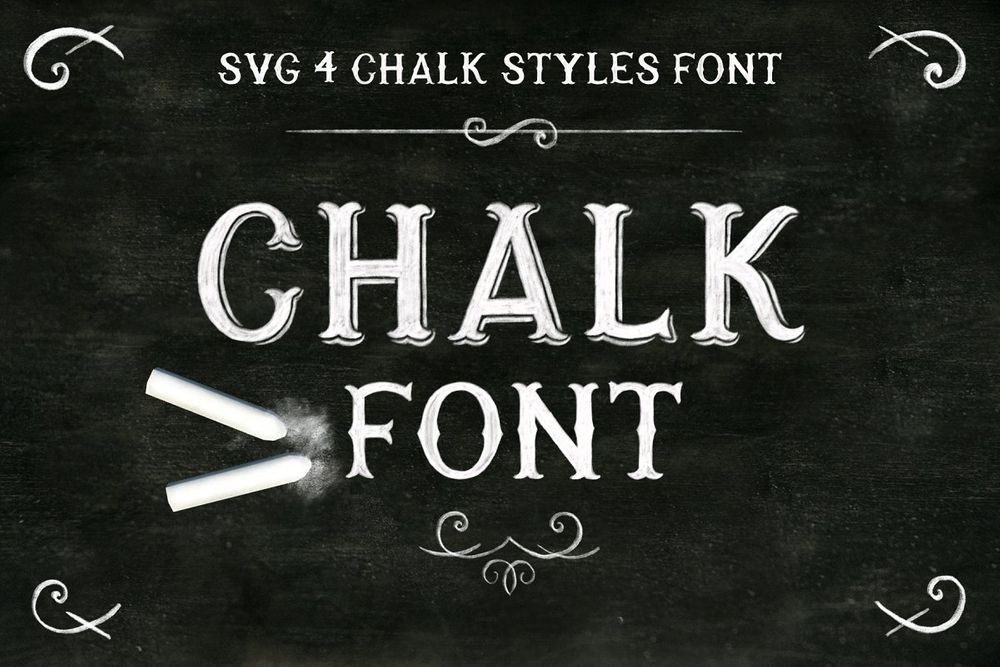 Chalk SVG font is a hand-lettering font with high-definition chalk textures, completely built into the font as a transparency. What makes Chalk SVG font so special is that it comes in 4 different styles: solid, shape, deco, deco2. A great addition to your fonts collection.
BrideChalk Typeface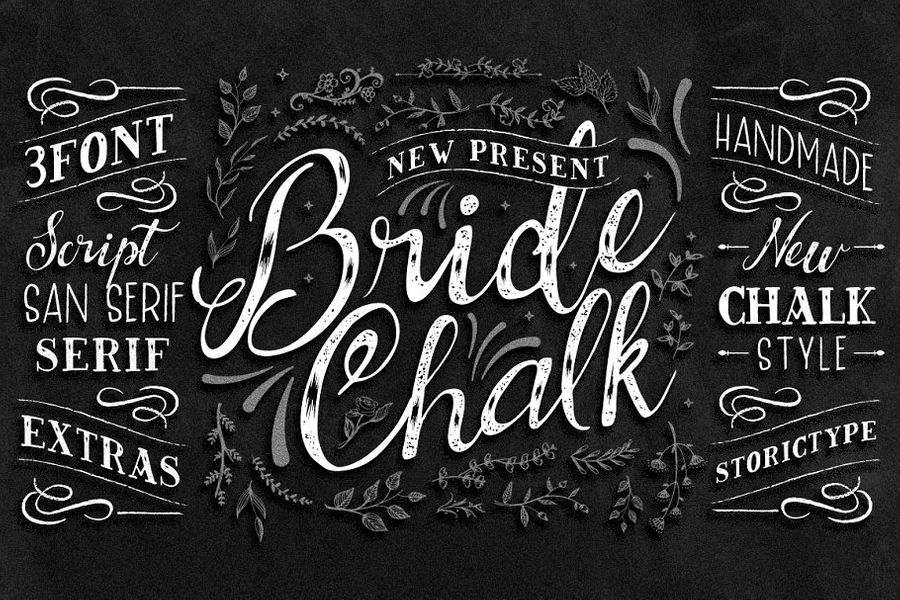 BrideChalk inspired by many lettering on backdrop chalk wedding and chalk wedding invitation, and it's specially designed for the wedding who use chalk concept, photobooth wedding, for lettering, logo, posters, etc. And a touch of extras makes this font look stylistic.
Great Kids Typeface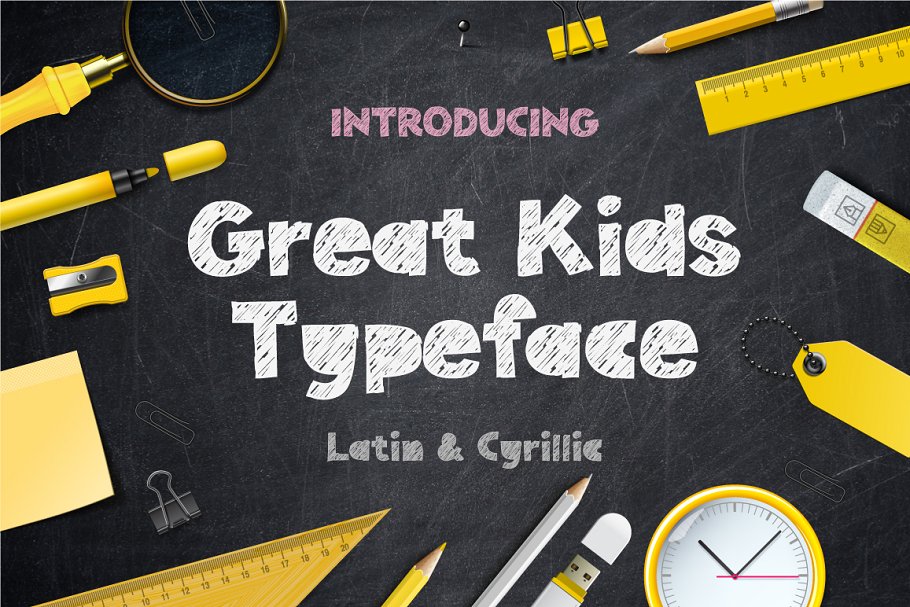 It is a cool chalkboard font to make a funny, comic, childish design. One of the most attractive font for your design project.
Pastelova Cute Font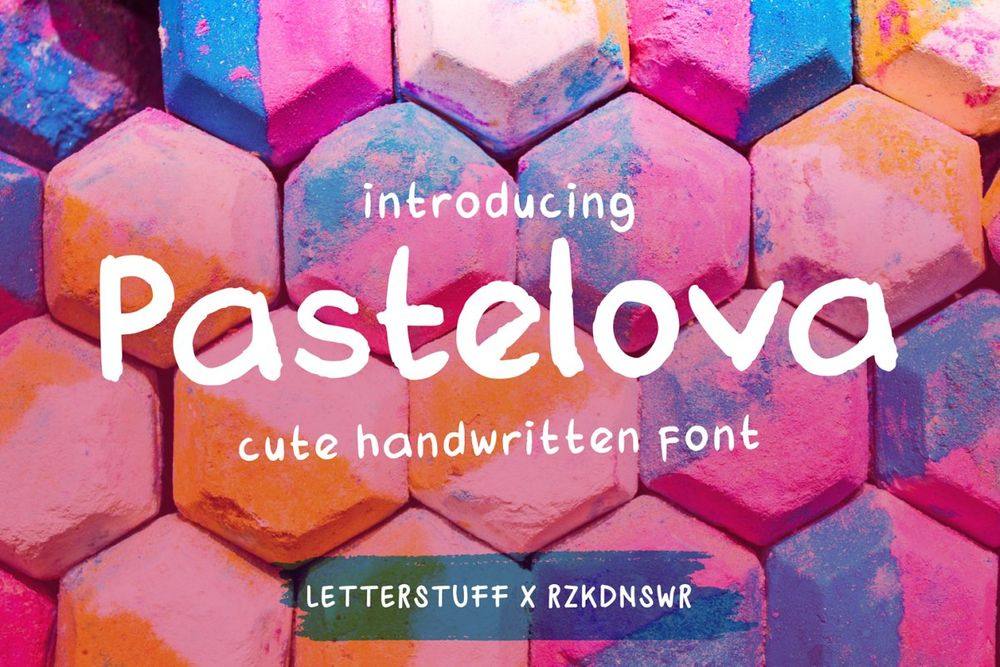 Inspired by children hand writing with crayon. Cute and so much fun. This font is perfectly match to your fun and cheerful design such as children storybook, social media post, tshirt, birthday invitation, and so on..
Ashial – Chalky Font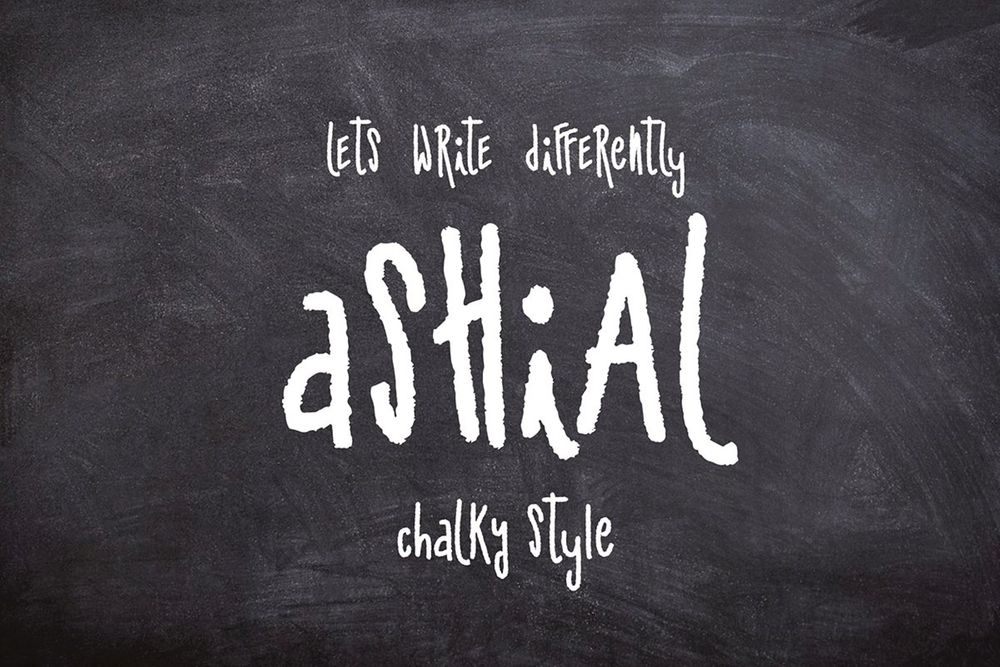 Why not write some thing in different way? Something chalky and cheeky style? Seems exciting! Ashial font have included some hand drawn ornaments and elements which you can design your own greeting cards, poster and your new product.
Simple Chalk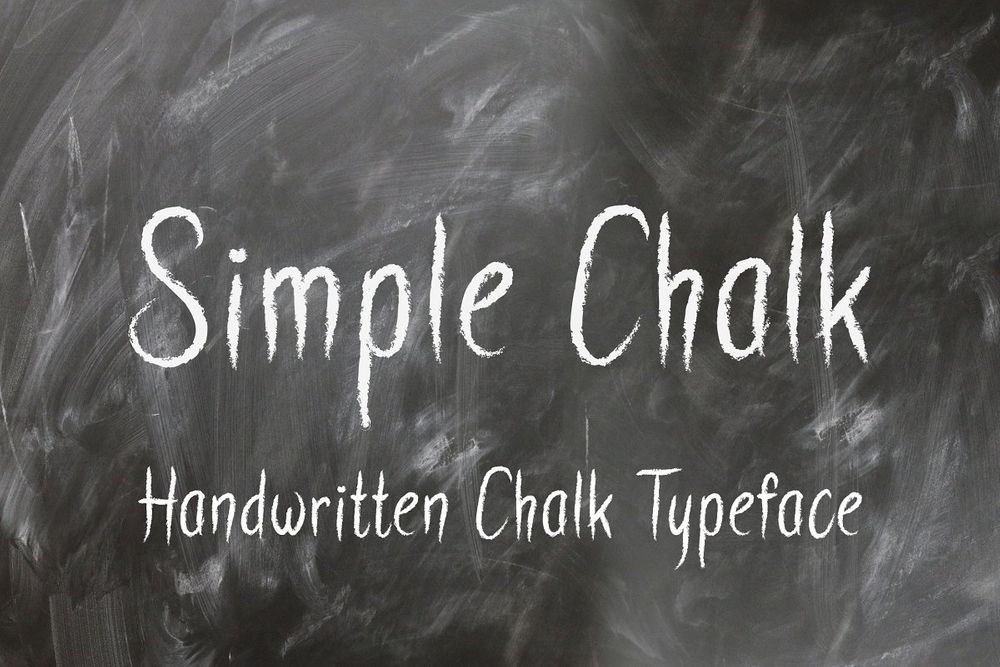 This font featured with 265 glyphs and supported to complete basic Latin characters. Simple Chalk font will be nice to text on the black board, school theme, course theme, learning theme, etc.
Chalky Fingers – Handwritten Chalk Font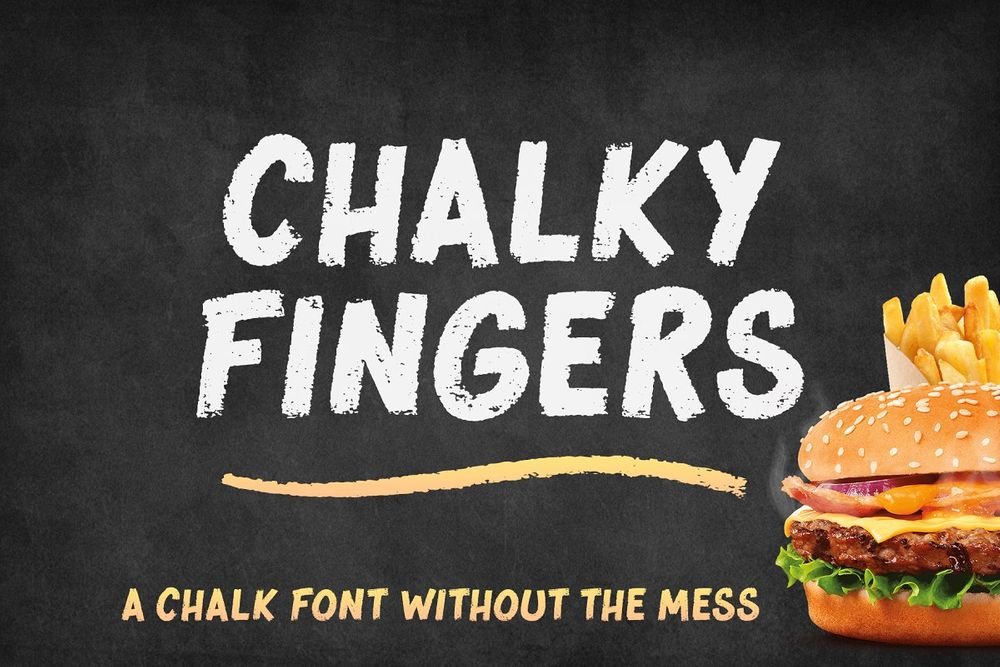 Chalky Fingers includes loads of swashes and arrows to give extra emphasis to your messages. Numbers, punctuation and multi-language characters are all included.
Free Tefelschrift Font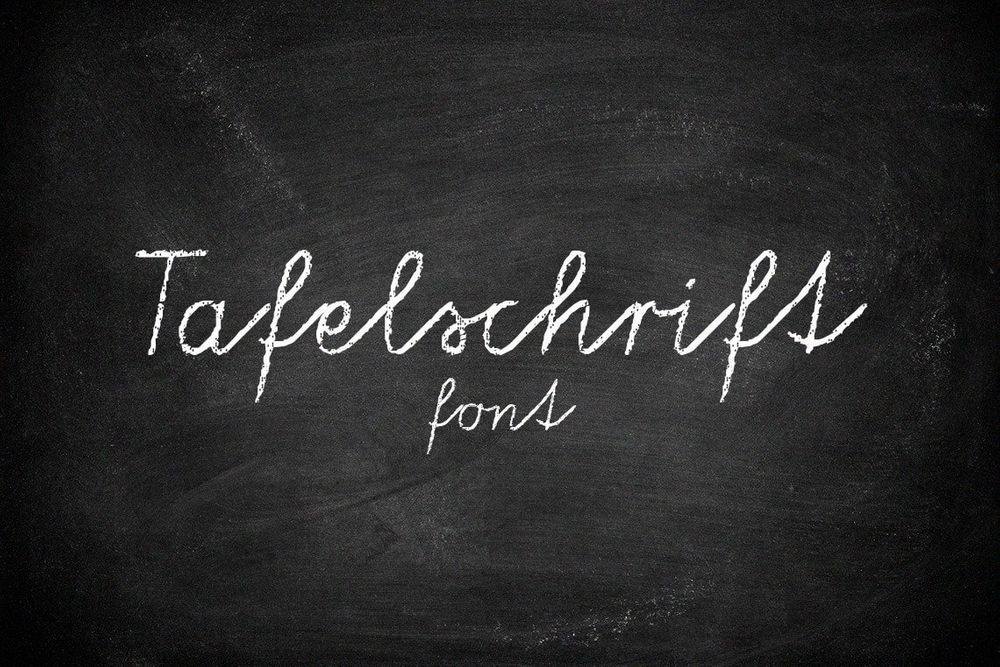 It conveys cosy nostalgia, the chalk squeaking and the pages rustling – as well as reminds of the time when you were just discovering the calligraphy.
Free Pigment DEMO Font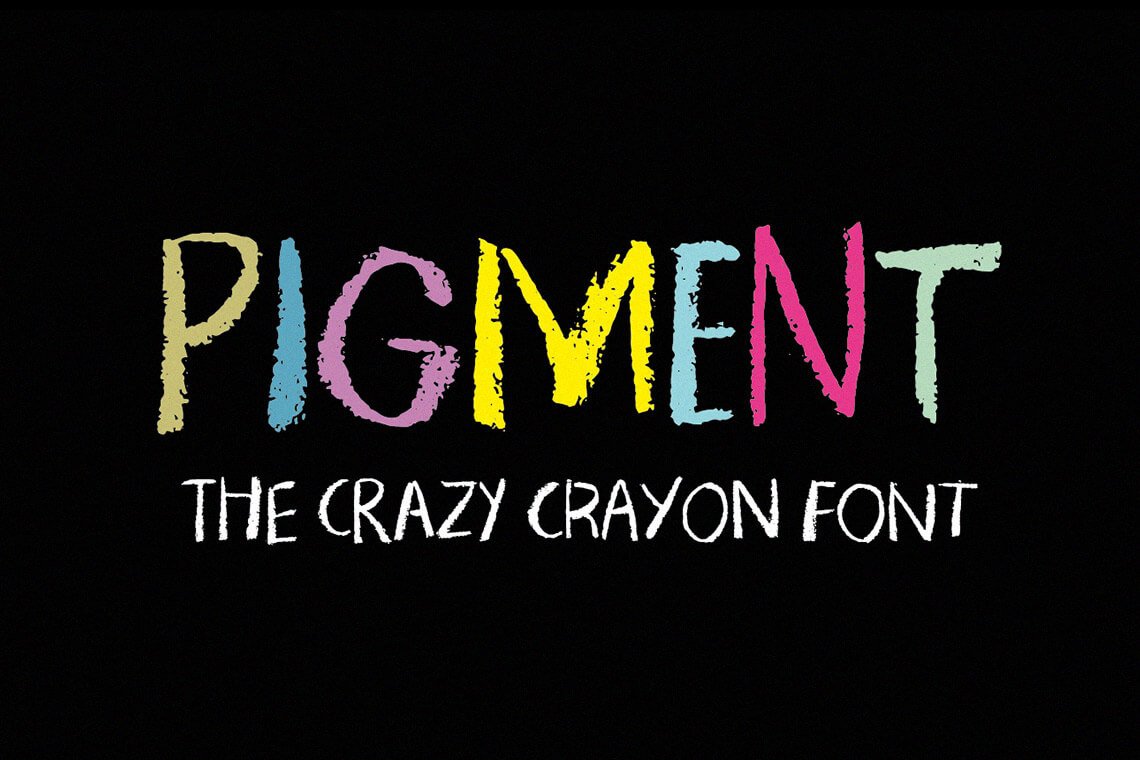 It features 8 different versions of each letter, and they cycle as you type — enough to confuse people about this being a font or real crayon writing. And sure thing, the typeface comes with a huge amount of accented characters as well.
Free KG Second Chances Font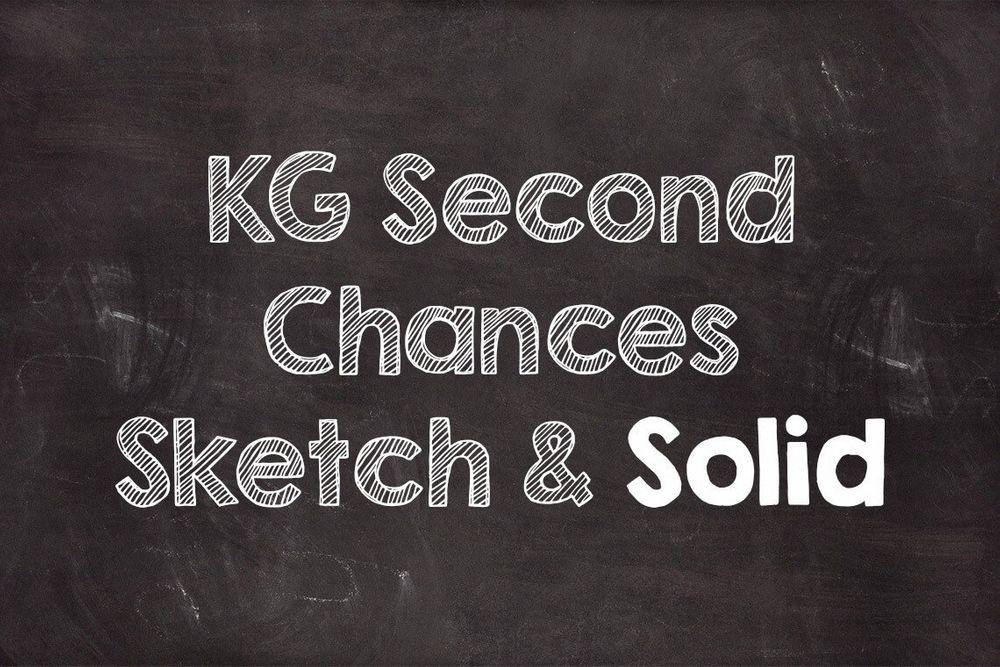 It can be made more geometrical and sketchy, and KG Second Chances is the best example to certify it. The family includes two styles, so choose the one which fits your mood & project best!
Tuck Shop Font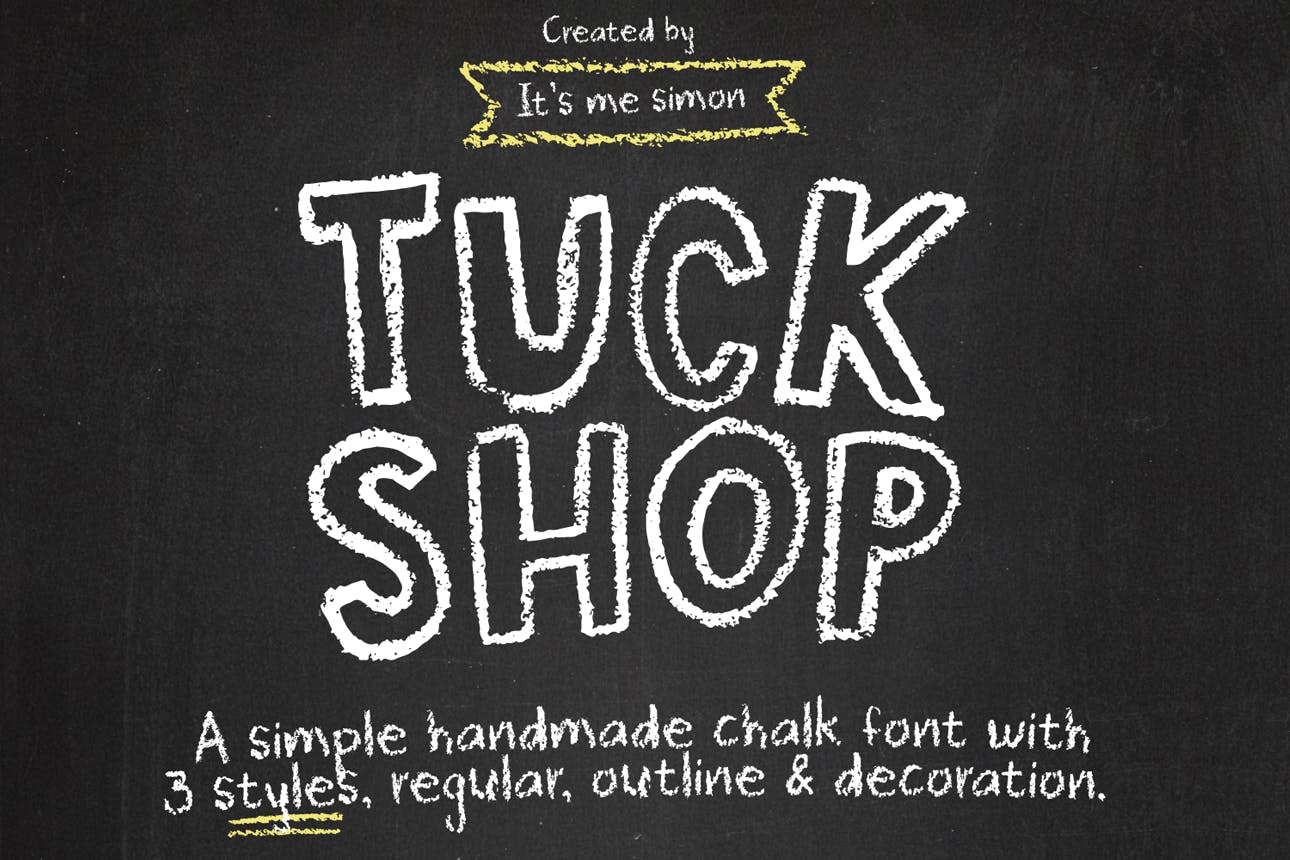 Tuck shop was handmade using real chalk and a natural slate chalkboard. It's a very detailed display font with a childlike naive personality. Because it was hand drawn it's rough and untidy but that just adds to its charm.
DeCapoers Chalk Font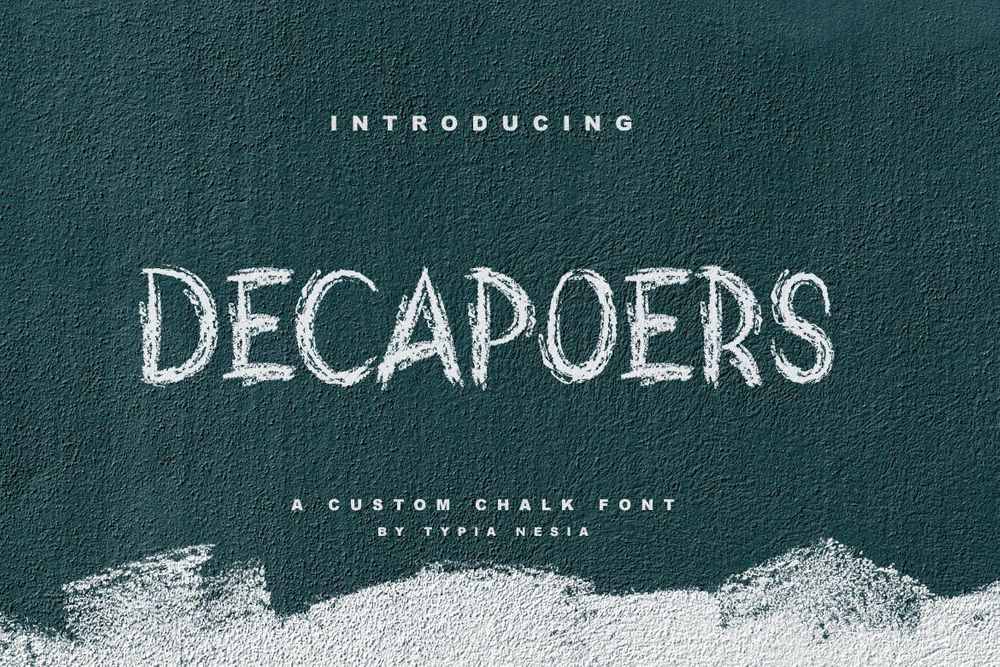 DeCapoers is a custom chalk font. It suitable for branding, t-shirt, poster, flyer, advertising design, packaging, book cover, hipster design, cards, and more.
Gessetto Script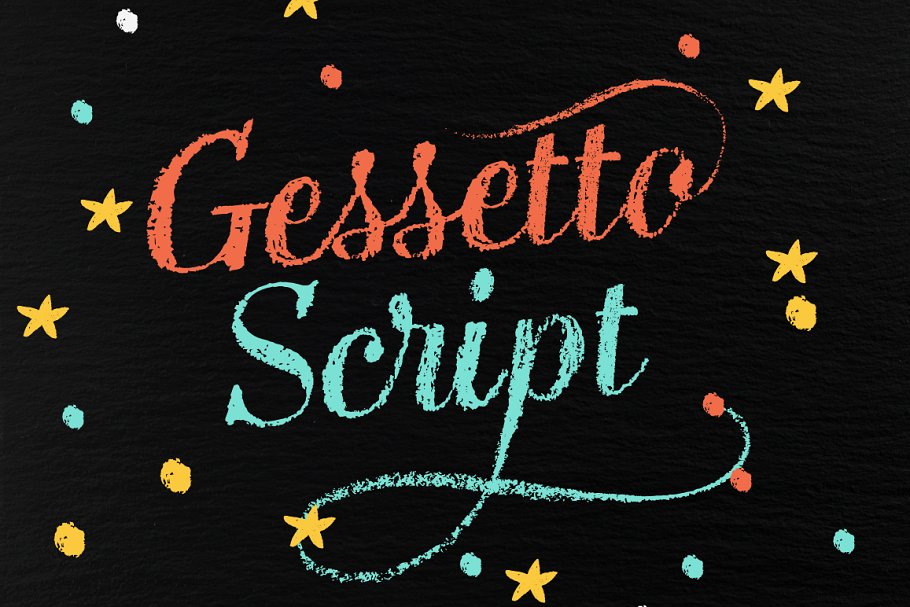 Gessetto script is a chalk font and a fusion of Italic Roman and cursive, it contains swashy alternates for each capital letters with some long and extended flair on some ascendent and descendent letters.
Frye Caps Font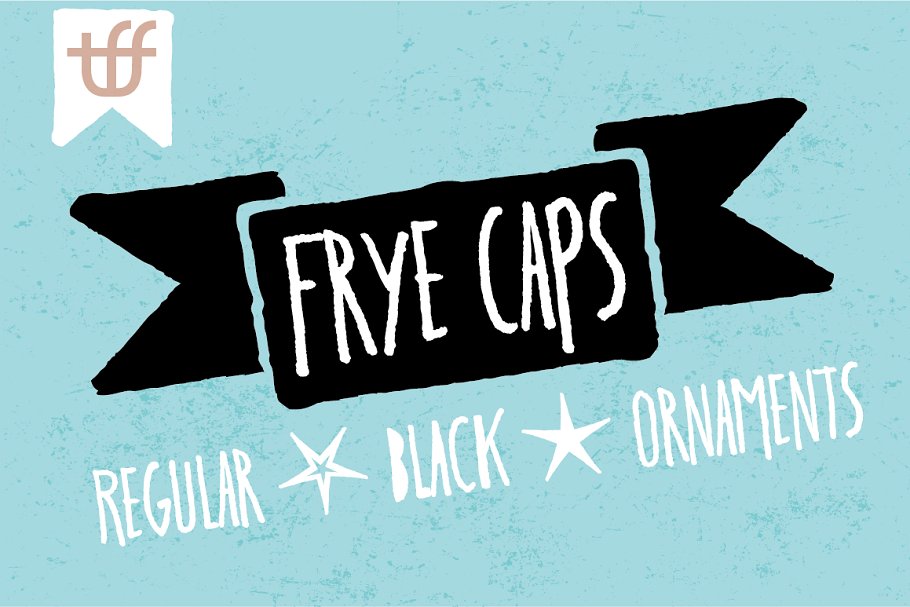 It's got everything you need to bring personality to paper: funky style, alternates and ornaments. So let there be cheery stuff in your portfolio!
LaChalk Typeface + Extras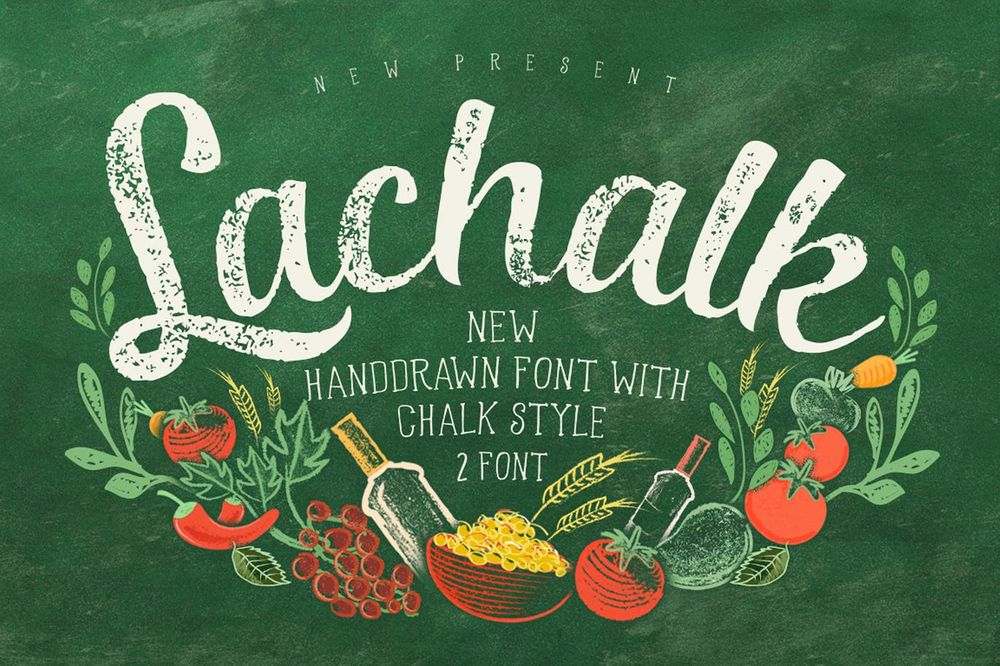 Inspired by many lettering on menu board the cafe, and it's specially designed for the cafe and restaurant who use chalk concept, for lettering, logo, posters, etc. and also a touch of extras makes this font look stylist.
15 Fonts Coffee Lab Collection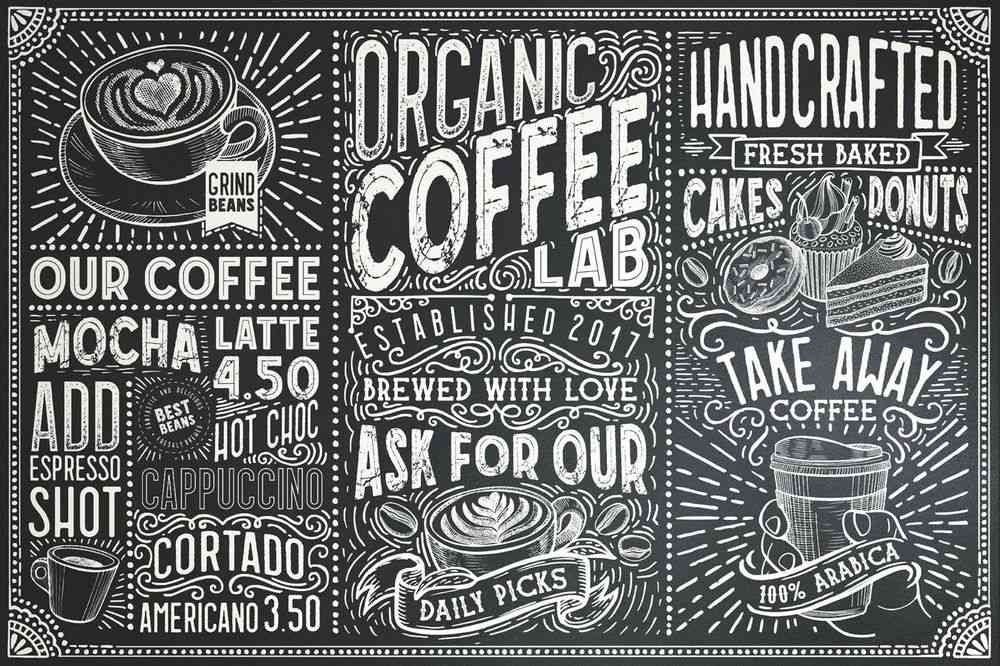 Coffee Lab – a font collection of vintage, rough, rounded, outline, inline styles. Includes uppercase letters, punctuation, numbers, special characters, multilingual support.
Chalk World Display Font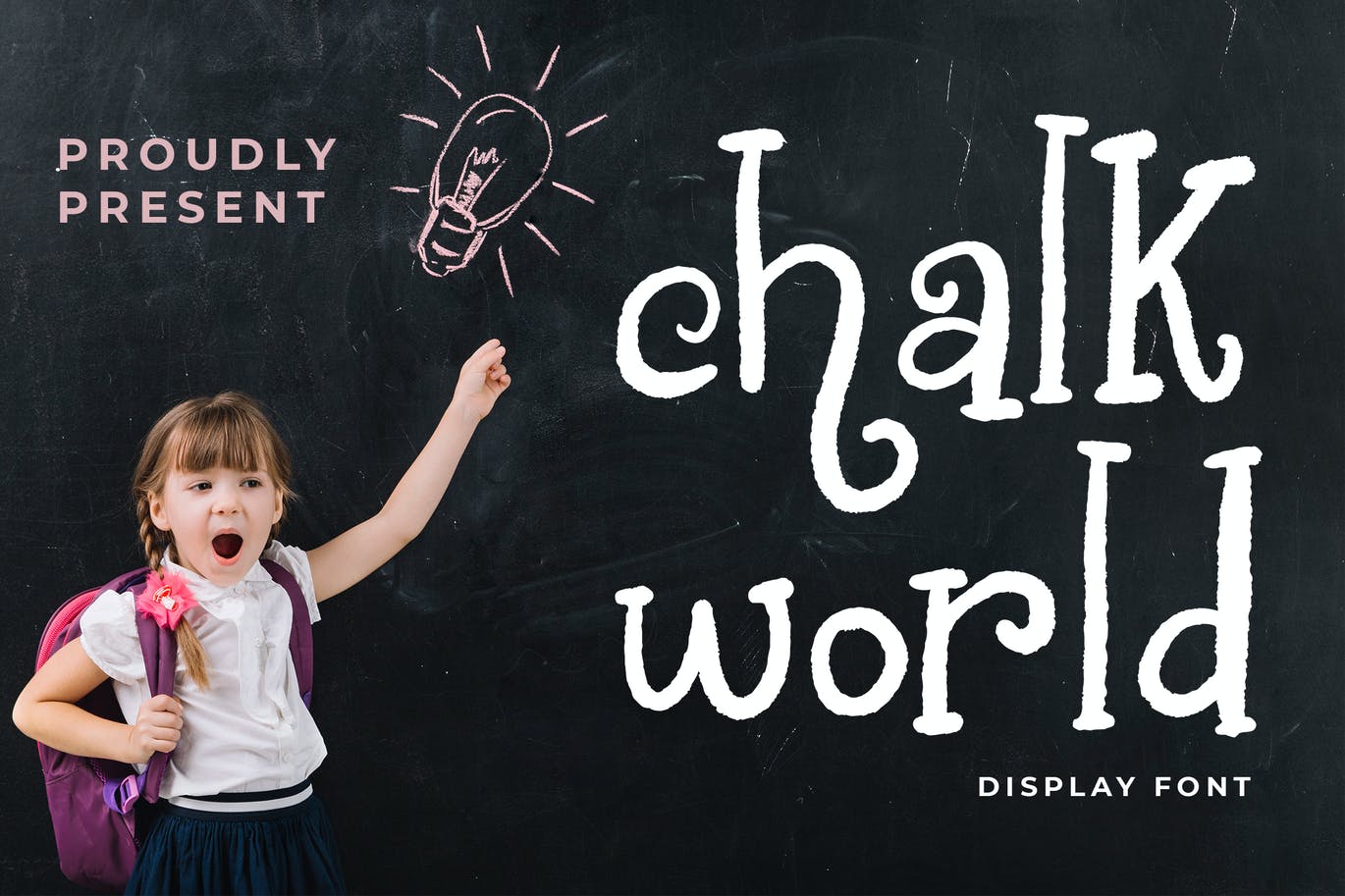 Chalk World is a cute and amazing display font that will make children's themed designs stand out! It is perfect for branding projects, logo, book cover design, tshirt designs, social media posts, advertisements, product packaging, product designs, label, watermark, invitation, stationery and any projects.
BiteChalk Typeface + Extras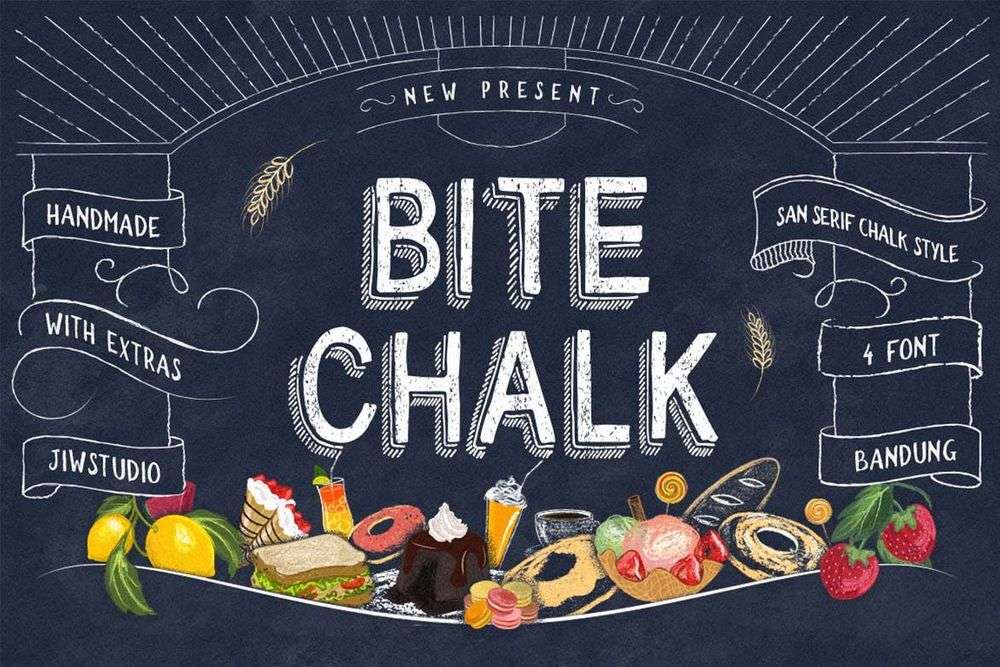 This font is great for projects like a menuboards it's specially designed cafe or restaurant, background photoboots wedding, t-shirt, posters and etc.. And a touch of vector pack theme dessert, that allows you to mix and match pairs of ornaments to fit your design.