Brutalism is an crazy interesting and experimental design trend – which a pulled back version of minimalism, but worth to use it. So, if you a big fan of brutalism, then this collection of more as 20 brutalist fonts is just for you. Just download and create brutalist designs, as it is more and more popular among designers nowadays. Keep a good mood and enjoy!
You may also like:
Free Miratrix – Brutalist Font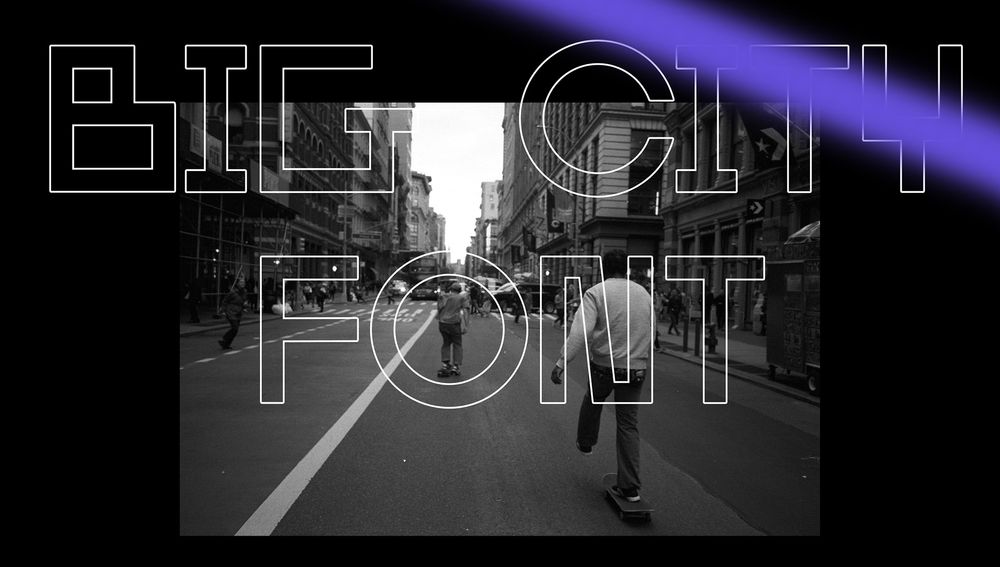 Miratrix is a free geometric grotesque font in a style of brutalism. This font is suitable for web-design, logos, brand identity, packaging, posters and etc.
Free Konstant Grotesk Font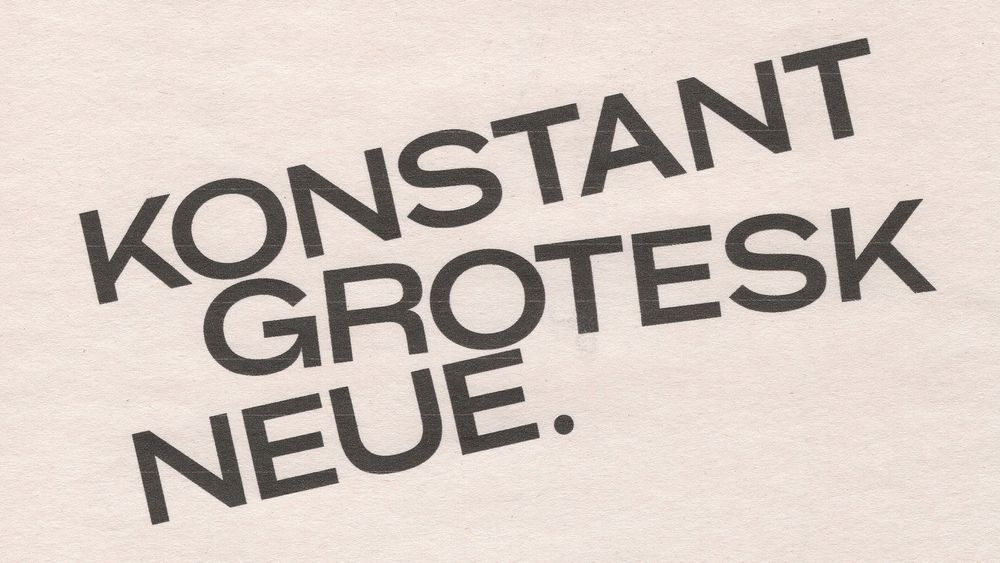 It can be used as display and can brings out some sort of retro feeling if pair it well with images and colors.
Free Monolisk Font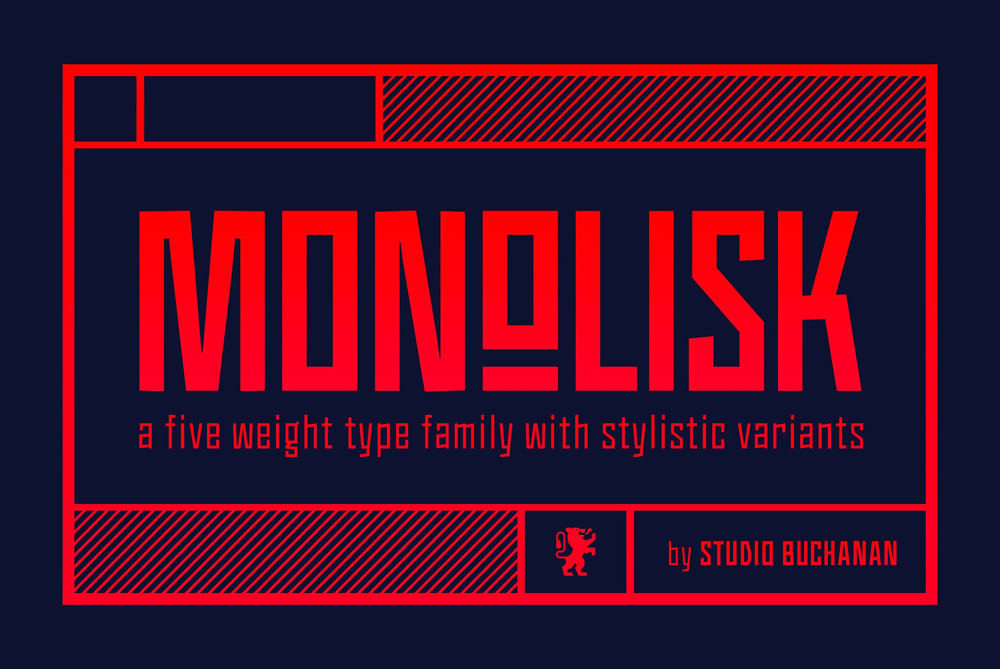 Monolisk is different free for personal use only font with stylistic variants. Great for cyrillic typography projects.
Free Misto Font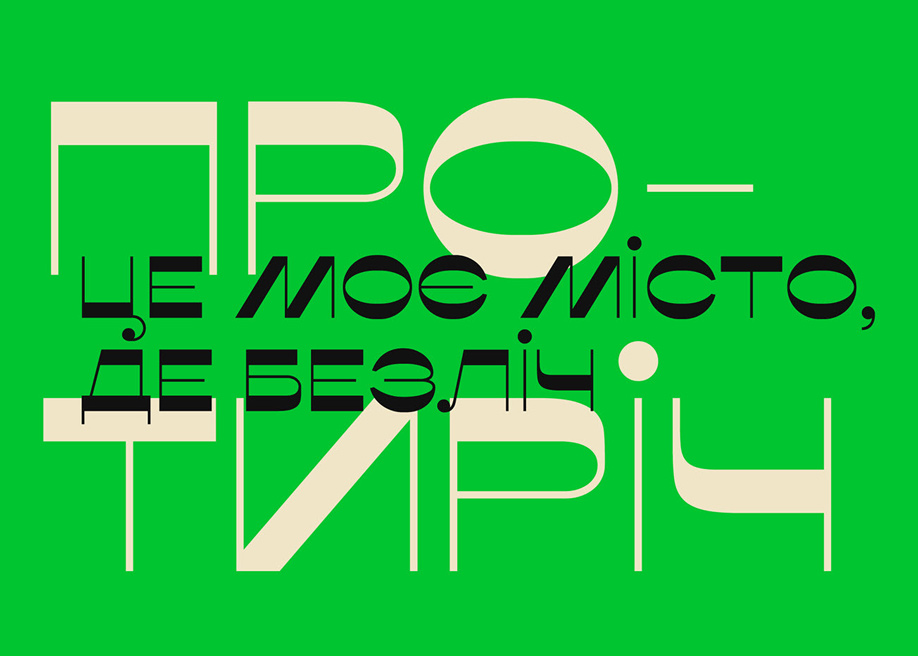 Misto font is awesome for a brutalist design projects. Great in disigns with cyrillic typography. Free for personal and commercial use.
Brutal Font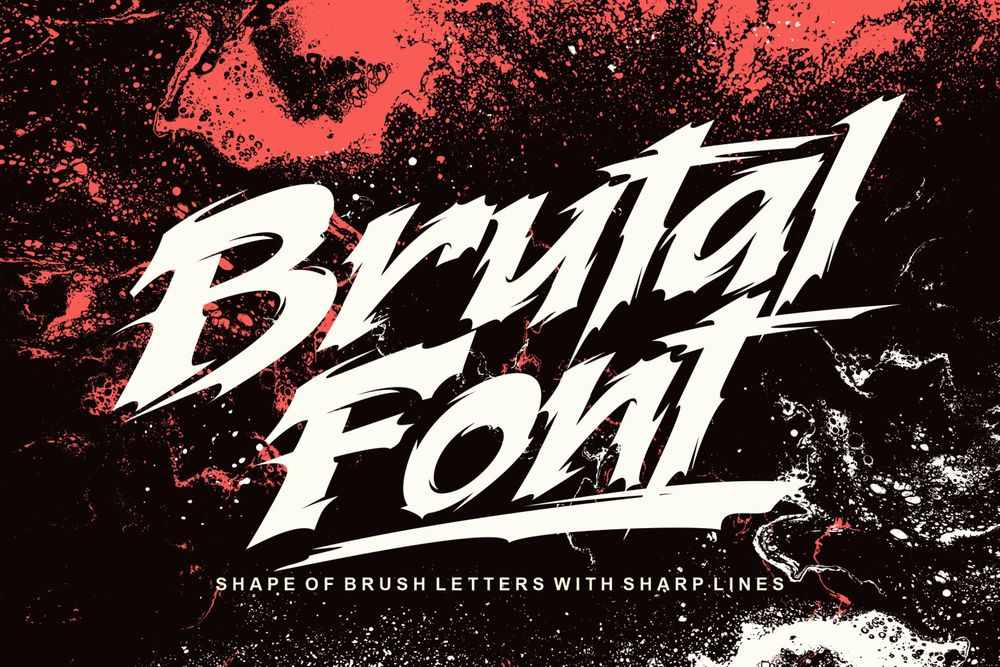 Brutal font consists form letters brush with sharp lines that give the impression of cruel. It is very suitable for the theme of horror, sword action, action game covers, logos & branding and etc.
Midfield Pressed Display Font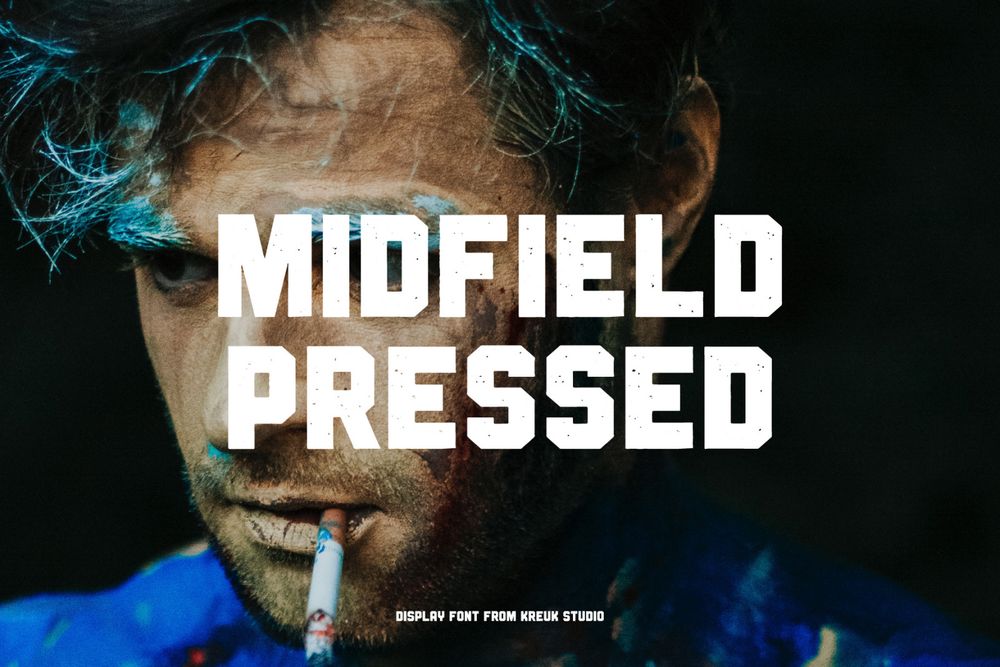 Midfield Pressed is all caps textured display typeface with urban, sporty, rough & bold character. Each glyph is very well suited to make an interesting quote, headline & striking poster design.
Streaker Freaker Font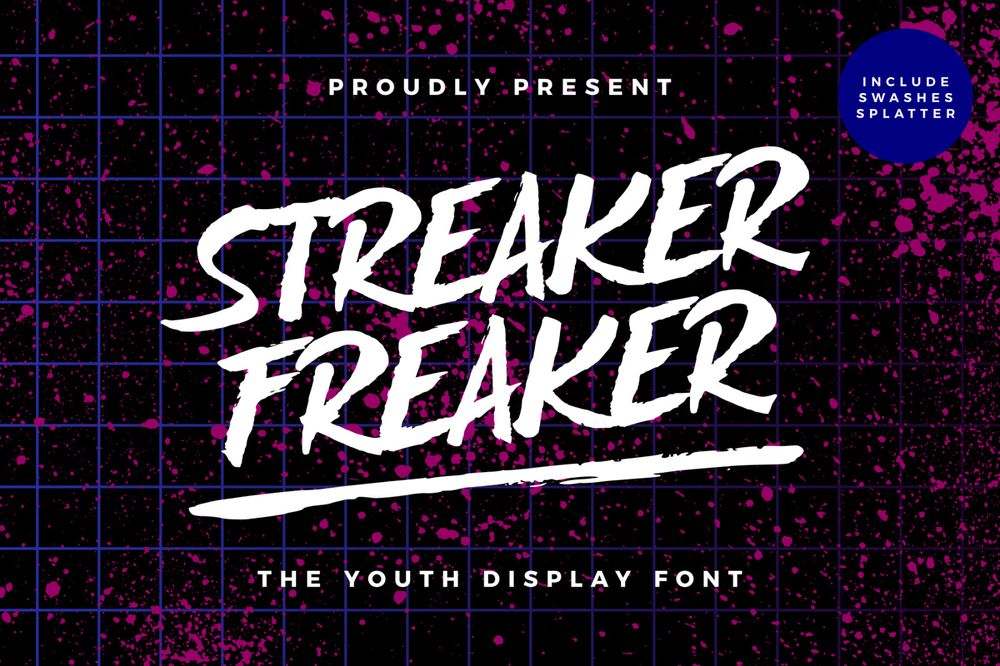 You can built a young and passionate feels by using this font. Recommended for t-shirts, hoodies, logos, menus, accessories, brand promotions and etc.
Norilsk Font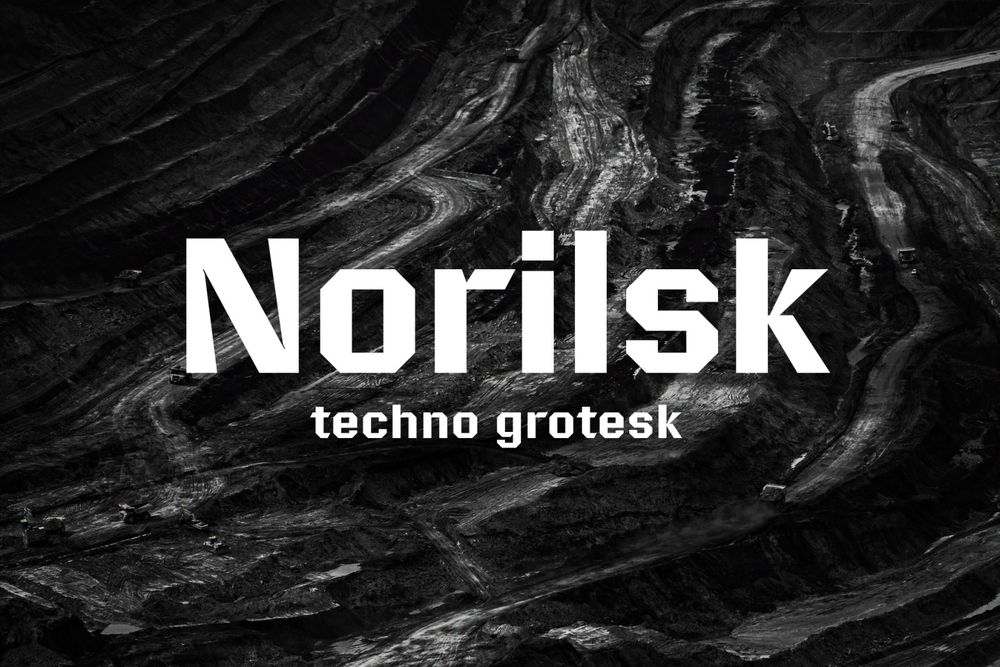 It inspired by constructivist placards with simple geometric forms and rhythms of industrial style in music. Great for cyrillic typography designs, logos, t-shirt styling, posters and etc.
Breathe Karma Font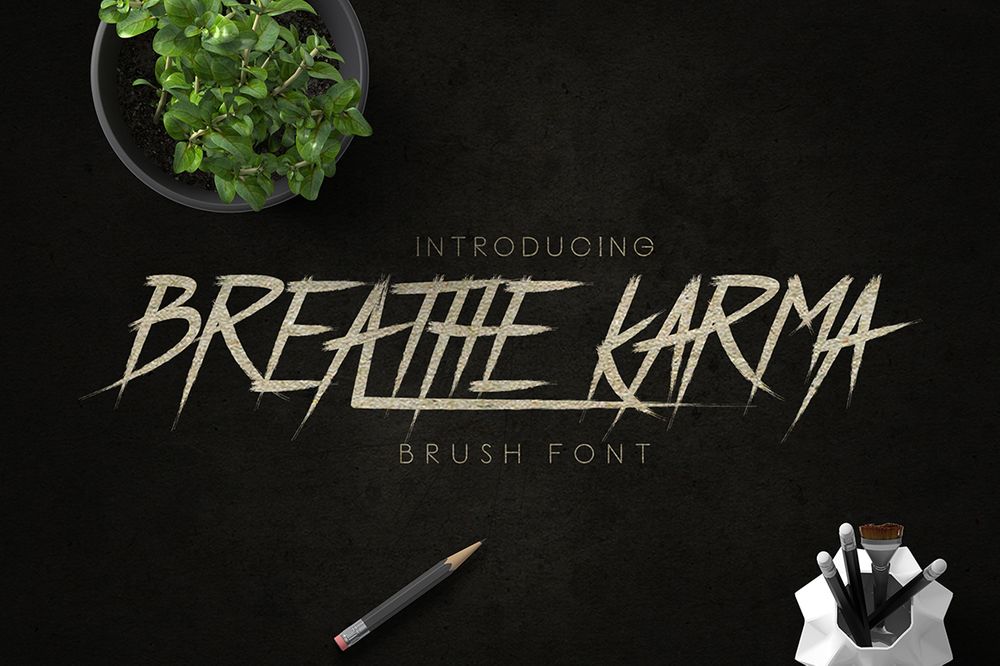 Breathe Karma is a brush typeface font inspired from classic and old style. suitable to create any branding, product packaging, invitation, qoutes, t-shirt, label poster etc.
Sayin On Textured Font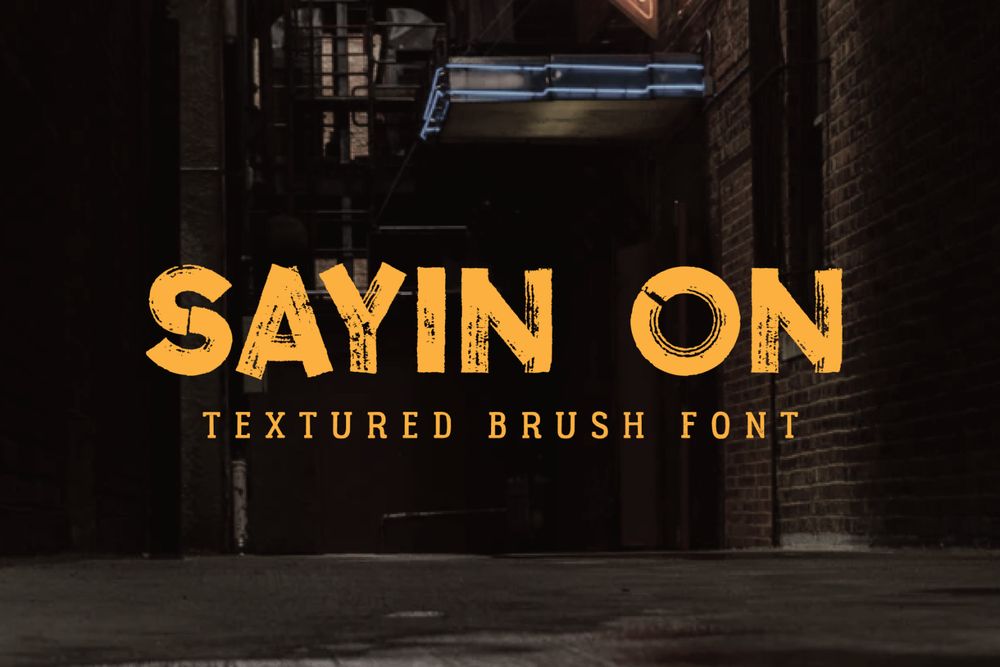 Sayin On is a textured font with hand brushed strokes. It's hard and grunge. Best using in branding, logos, title design, t-shirt, covers design, poster and events.
Single Fighter Font
Single Fighter, brush font is a supercharged, street-wise brush font bursting with energy. With extra attention to quick strokes and sharp details.
Storm Fighter Font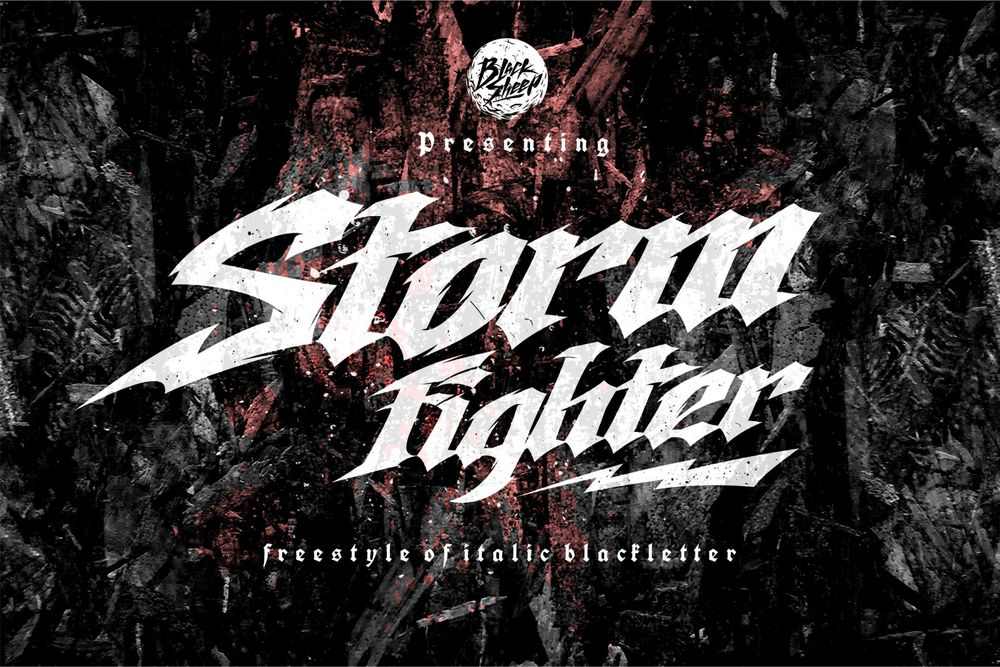 Storm fighter is a slanted freestyle blackletter font with progressive advantages that is gothic, mysterious, brave, classic. This font is perfect for horror themes, tattoos, shirt designs, sword action, action game covers and etc.
Anthrax Rough Brush Handmade Typeface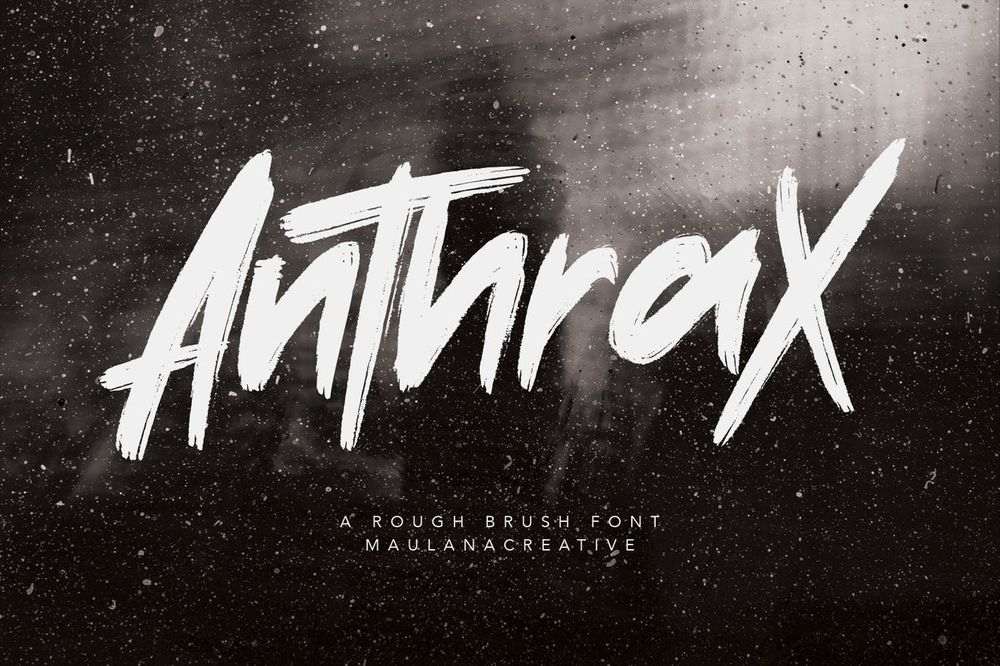 Give your designs an authentic handcrafted feel. Anthrax is perfect for signature, stationery, logo, typography quotes, magazine or book cover, website header, clothing, branding, packaging design and etc.
Scrolling Font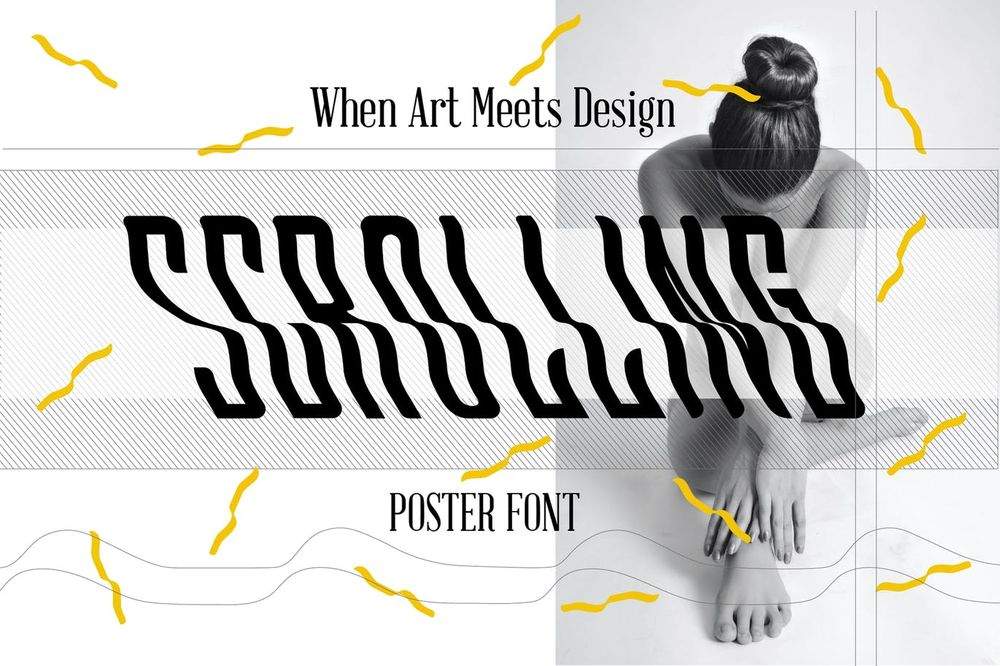 Scrolling font is absolutely amazing typeface for broken designs. Great for posters and posts on social networks and will make your work professional, even if you are not a designer.
Brokelyn Font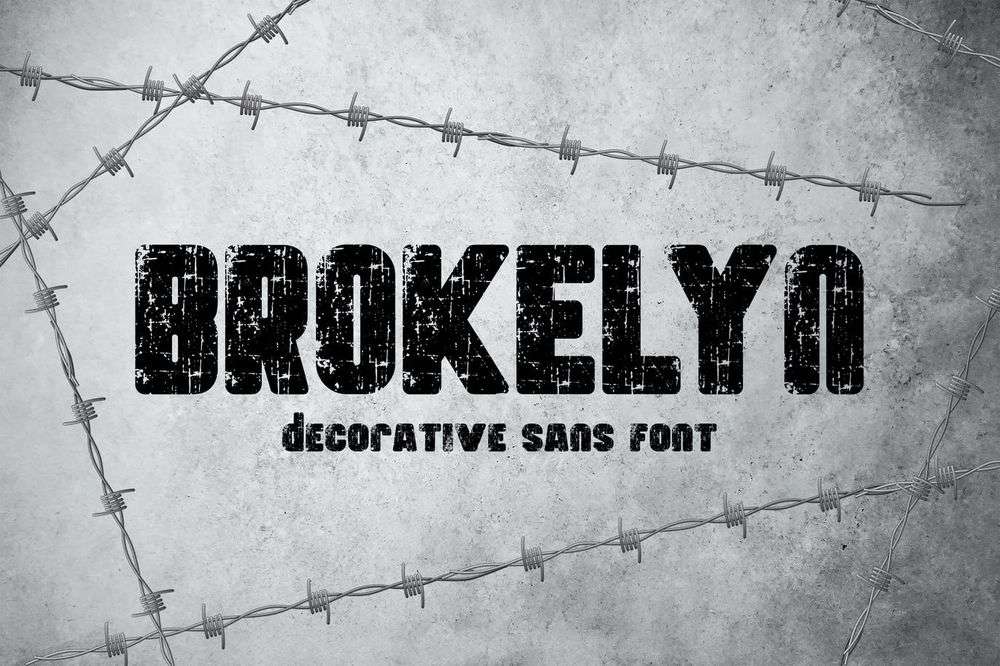 This font is cool for branding, birthday invites, tote bag, mugs, business cards, quotes, posters, and etc.
Ethernal Font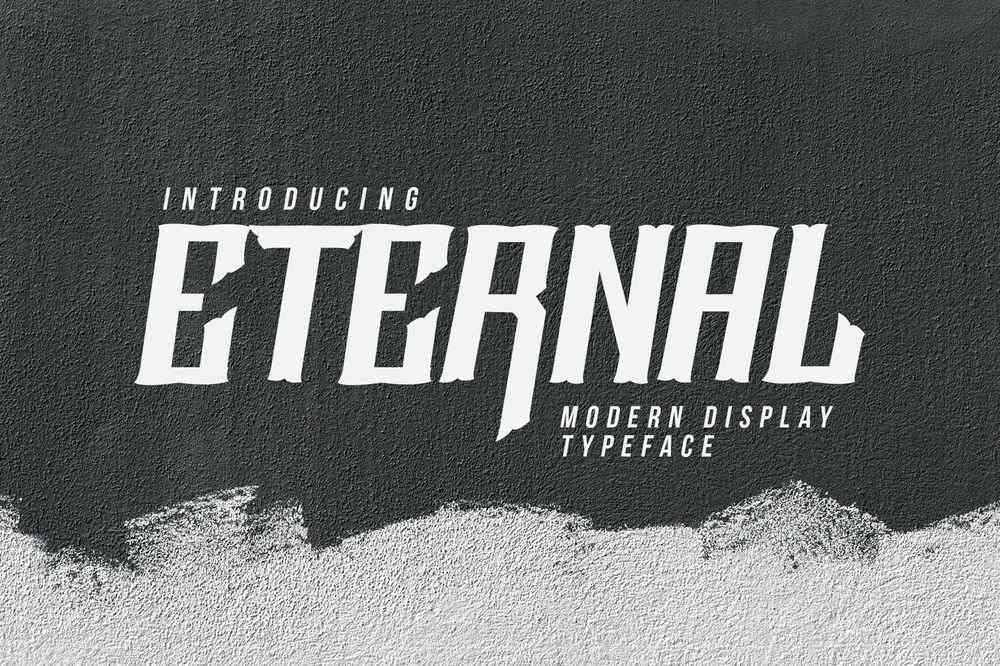 Eternal font is a handmade display font with the classy style and strong line. It is suitable for any design needs.
Eclipse Font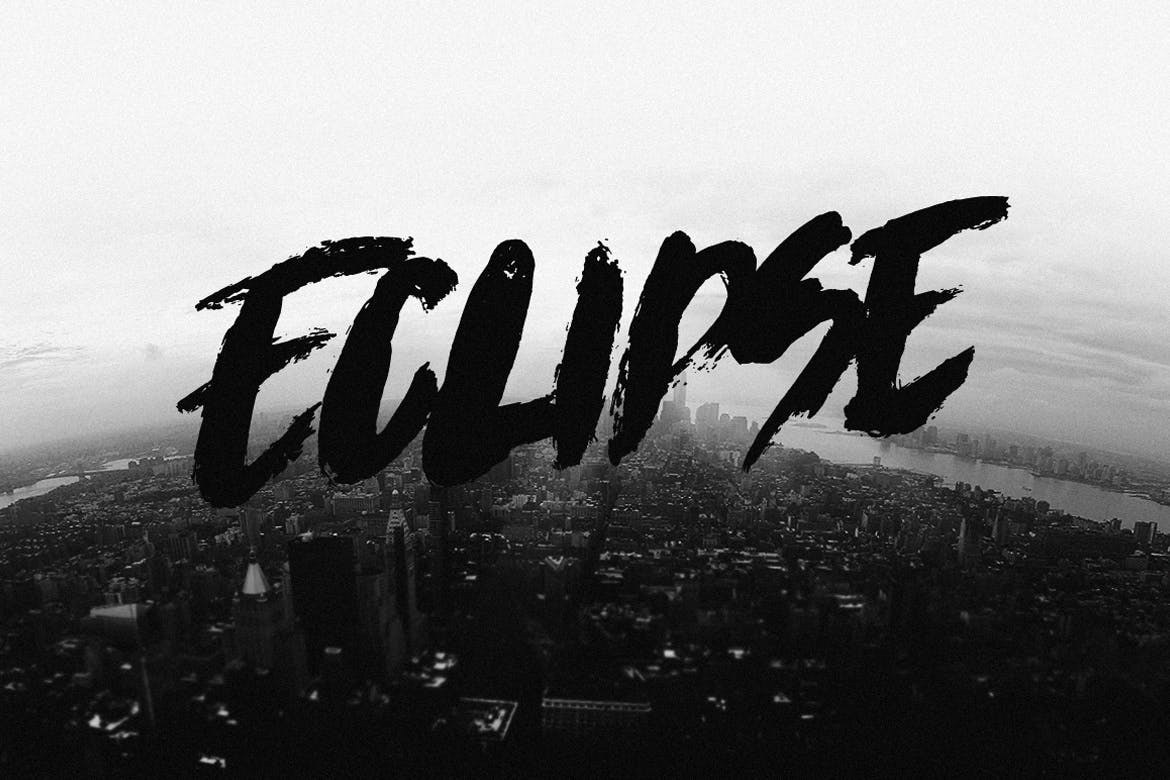 This is messy and chaotic. A font of disorder. Eclipse! Best for apparel and t-shirt designs, bold headlines and etc.
Lovage Font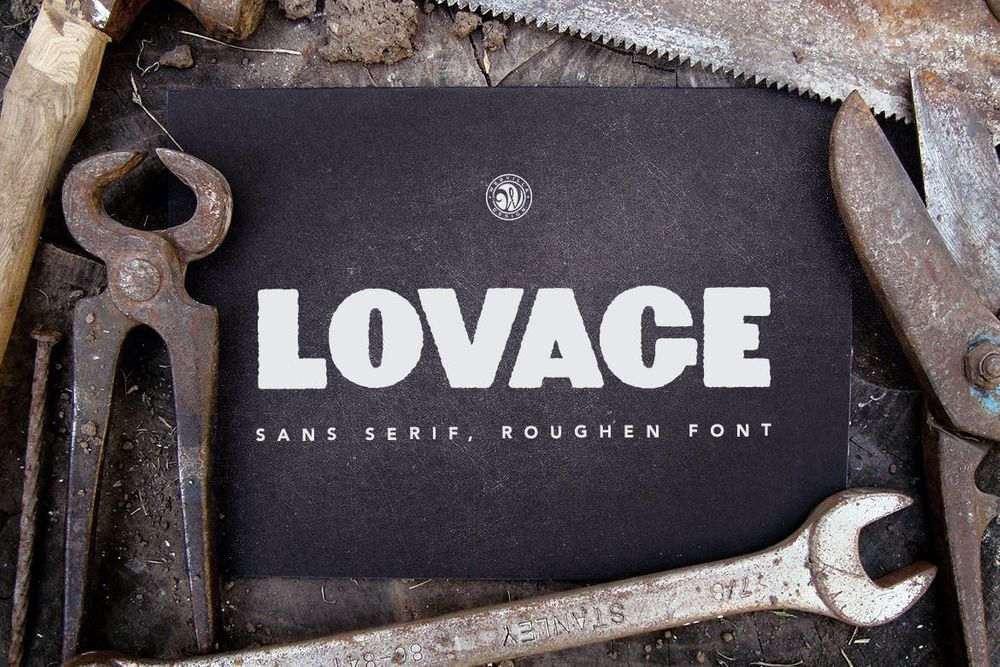 Lovage font – sans serif, roughen font. Ideal for logos, branding, blogs, handmade craft items, scrap booking, printed paper items and more.
Vospe Font
Give your designs an authentic handcrafted feel. Vospe font is perfect for signature, stationery, logo, typography quotes, magazine or book cover, website header, clothing, branding, packaging design and etc.
Sacre Font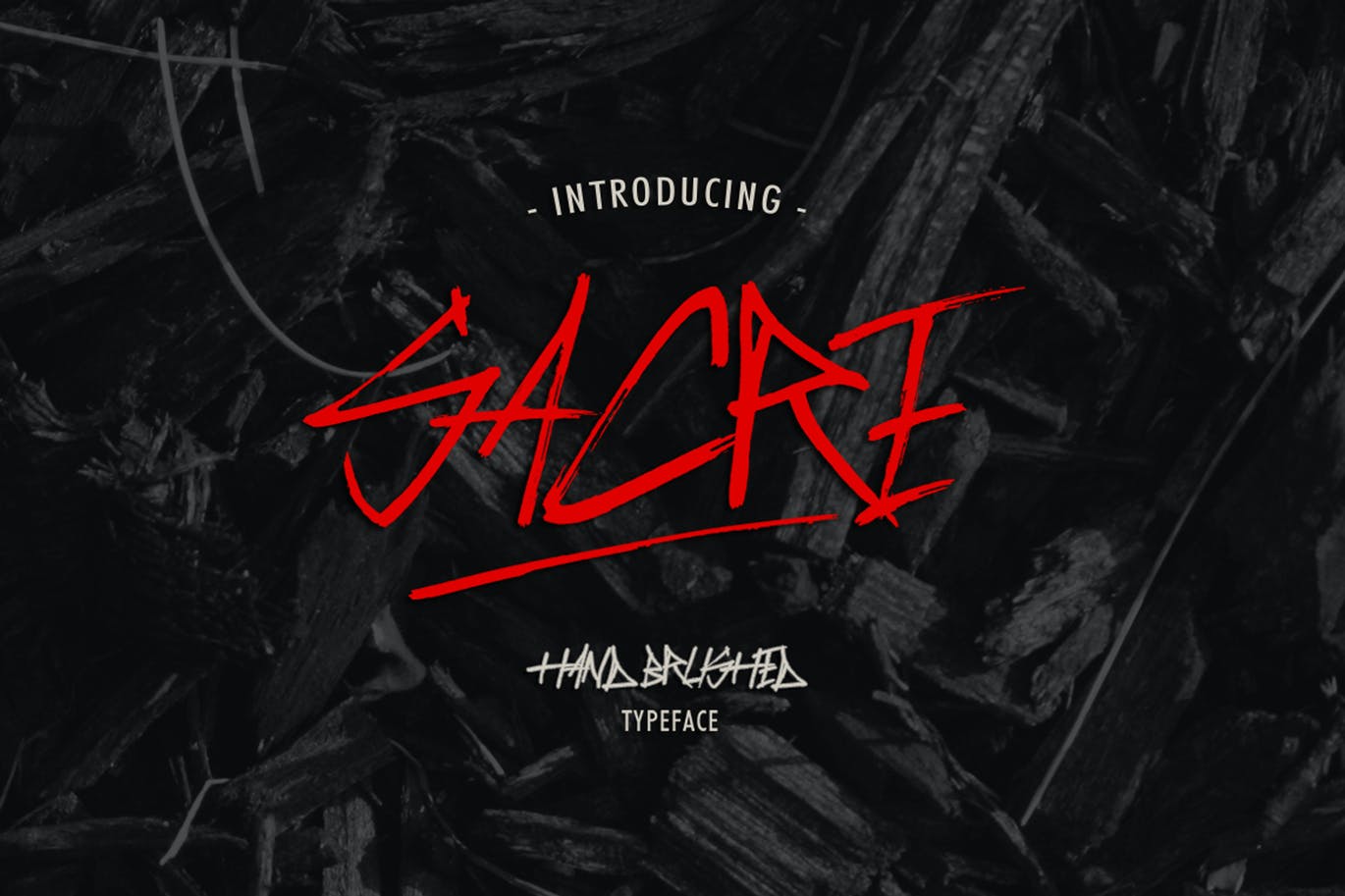 Sacre font handmade typeface suit for any project.
Hollgati Font
Holgati font is an elegant regular and outline font files. it is based on the combining a variety of styles. Suitable for Logo, greeting cards, quotes, posters, branding, name card, stationary, design title, blog header, art quote, typography and etc.