Do you have a website or make a print design or meybe a logo and search nice innovative and rich typefaces to cover your needs. Here in this post we presenting premium delightful fonts for any kind of designing projects. The fonts listed here are perfect for both web and graphic designer needs.
Here are 23 latest fresh premium quality fonts, that will give your design work an up-to-date edge.
You may also like:
Beasty Fun Fonts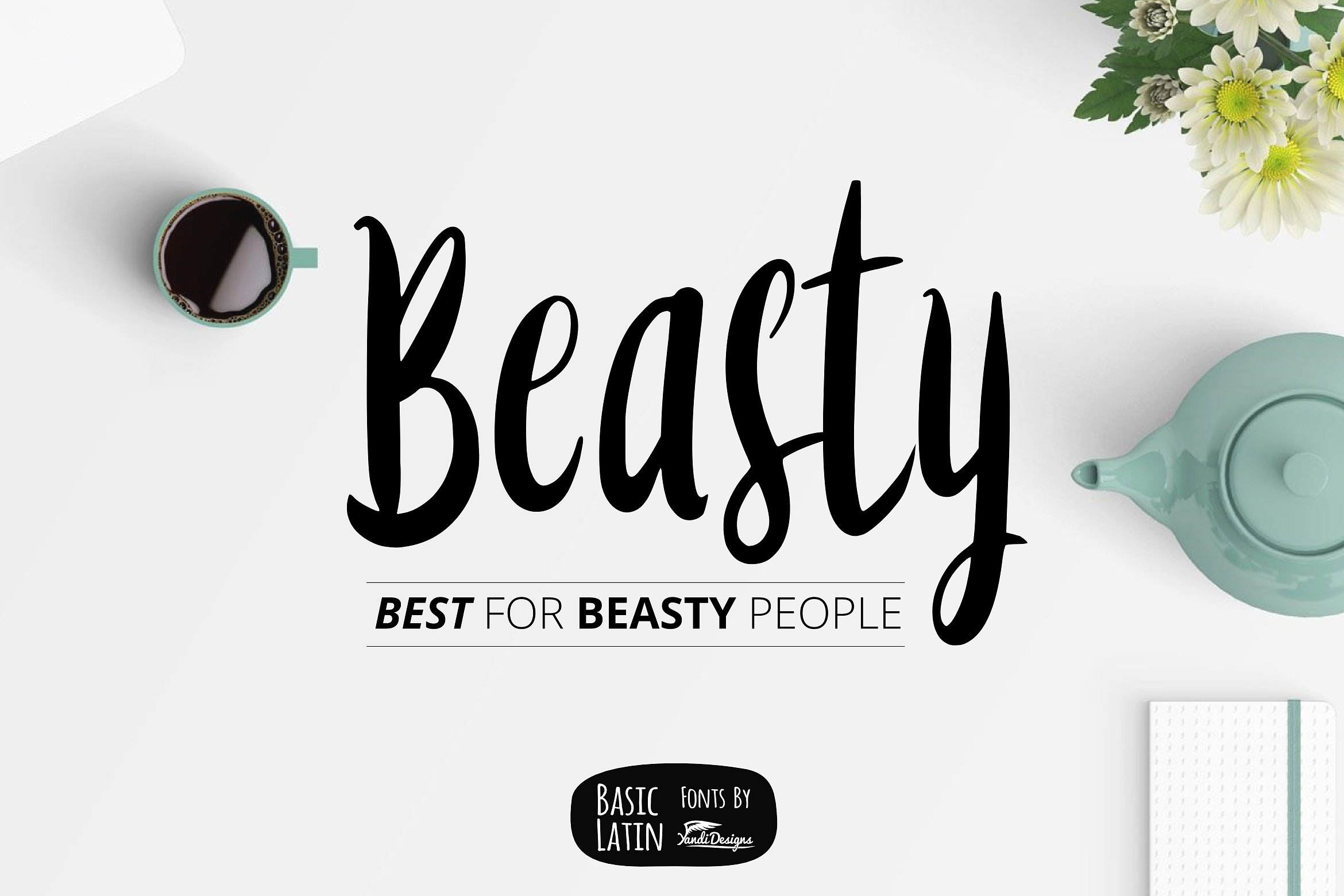 Octarine (16 Fonts)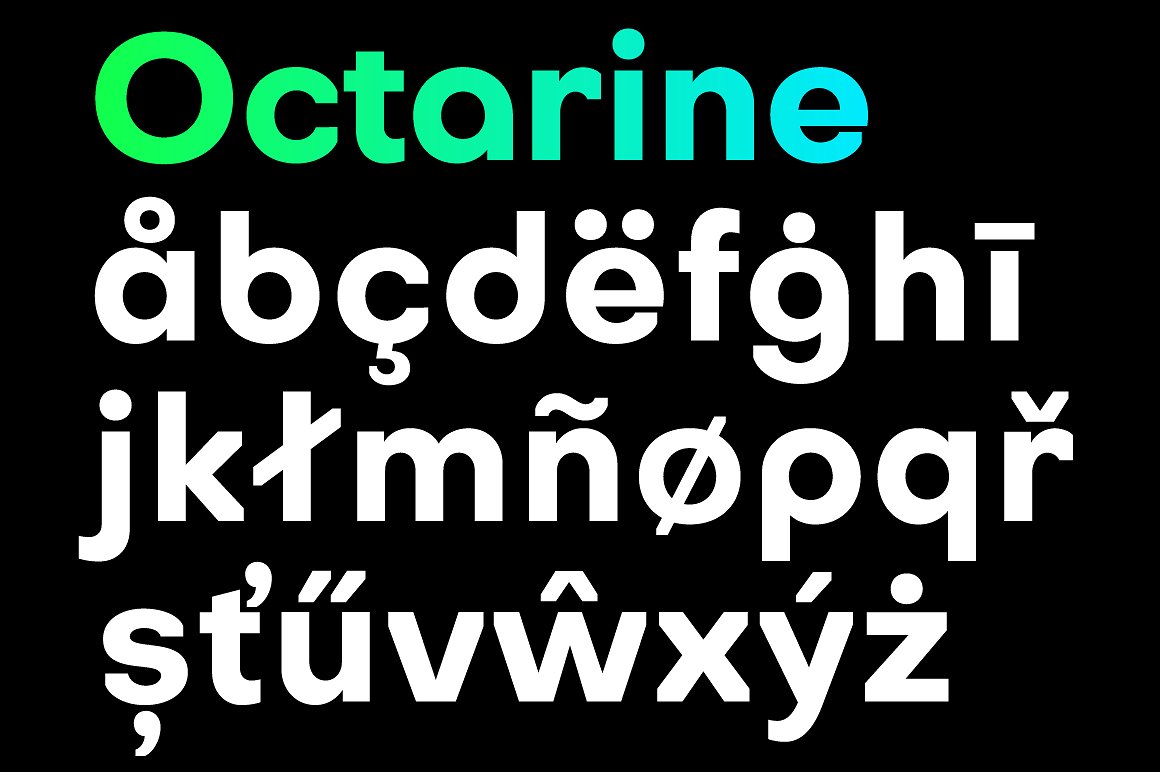 Octarine is a geometric sans serif type family, which has its roots in classic Bauhaus times. It's based on geometric grid, and its shapes are nice and soft. Nevertheless, you can see sharp elements here and there. That makes letters to look friendly and strong at the same time. Octarine is a modern universal typeface designed for logotypes, posters, covers, brands, headlines, titles and for text.
Catsy Script Pack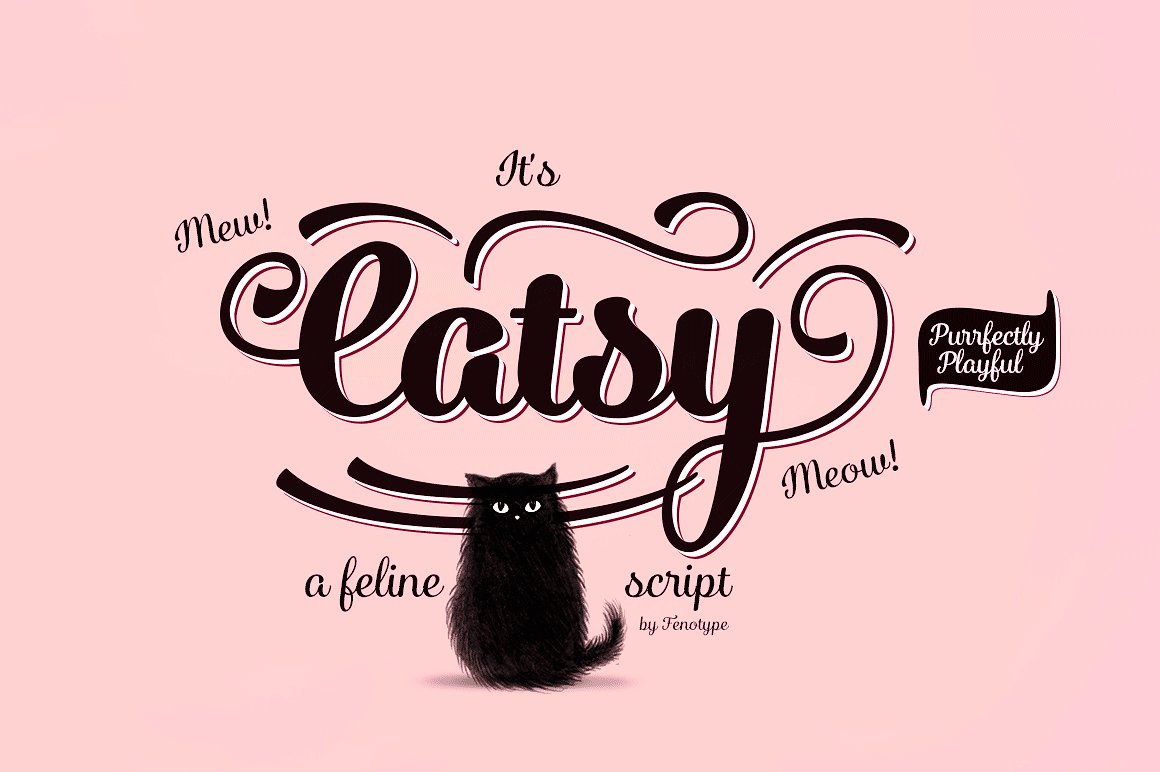 Catsy is great for any kind of display use from packaging to poster to headlines. Catsy makes clear word images but if you want more curly action try Swash, Stylist or Titling Alternates on any OpenType savvy software. If that isn't enough you can manually select from even more alternates from Glyph Palette: Each version of Catsy contains more than 700 glyphs. Keep Standard Ligatures on for smooth flow.
Florance Script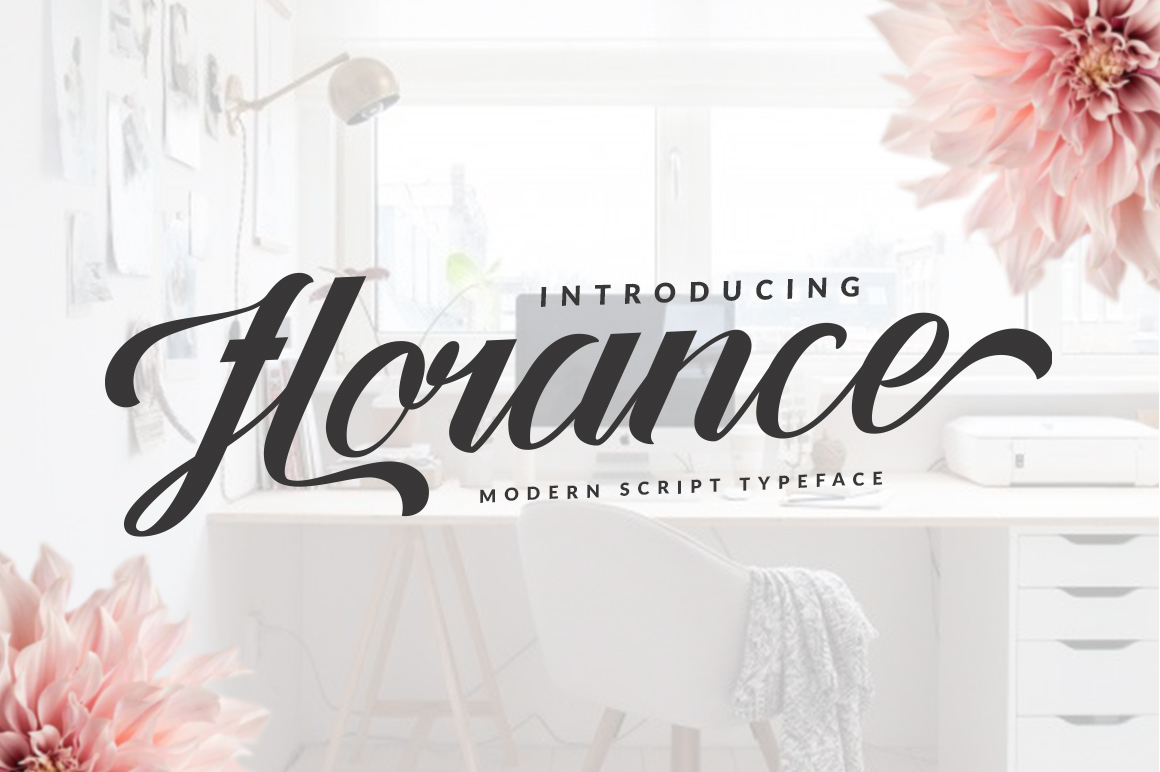 Florance Script, is a modern and clasik, calligraphy typeface, perfect for your next design, such as logos, web design, printed quotes, invitations, cards, product packaging, headers and anything else about your imagination.
Crayonila Script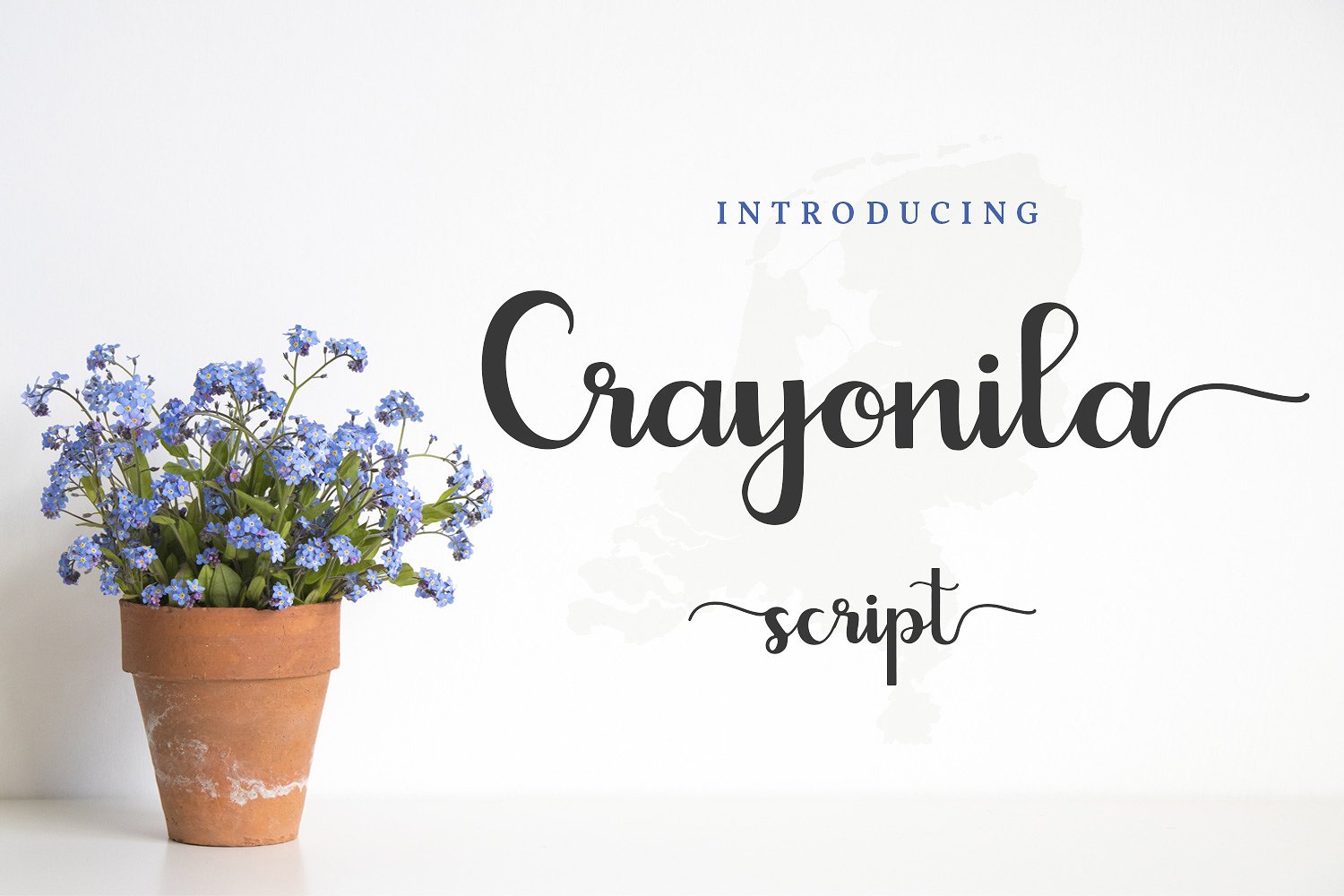 Crayonila is a handwritten script font containing upper & lowercase characters, numerals and a large range of punctuation. Crayonila is a charming font that is attractive and suitable for a variety of purposes such as design, logo, branding, labels, wedding invitations, posters, greeting cards, badges, shirt, business cards and many more!
Technoir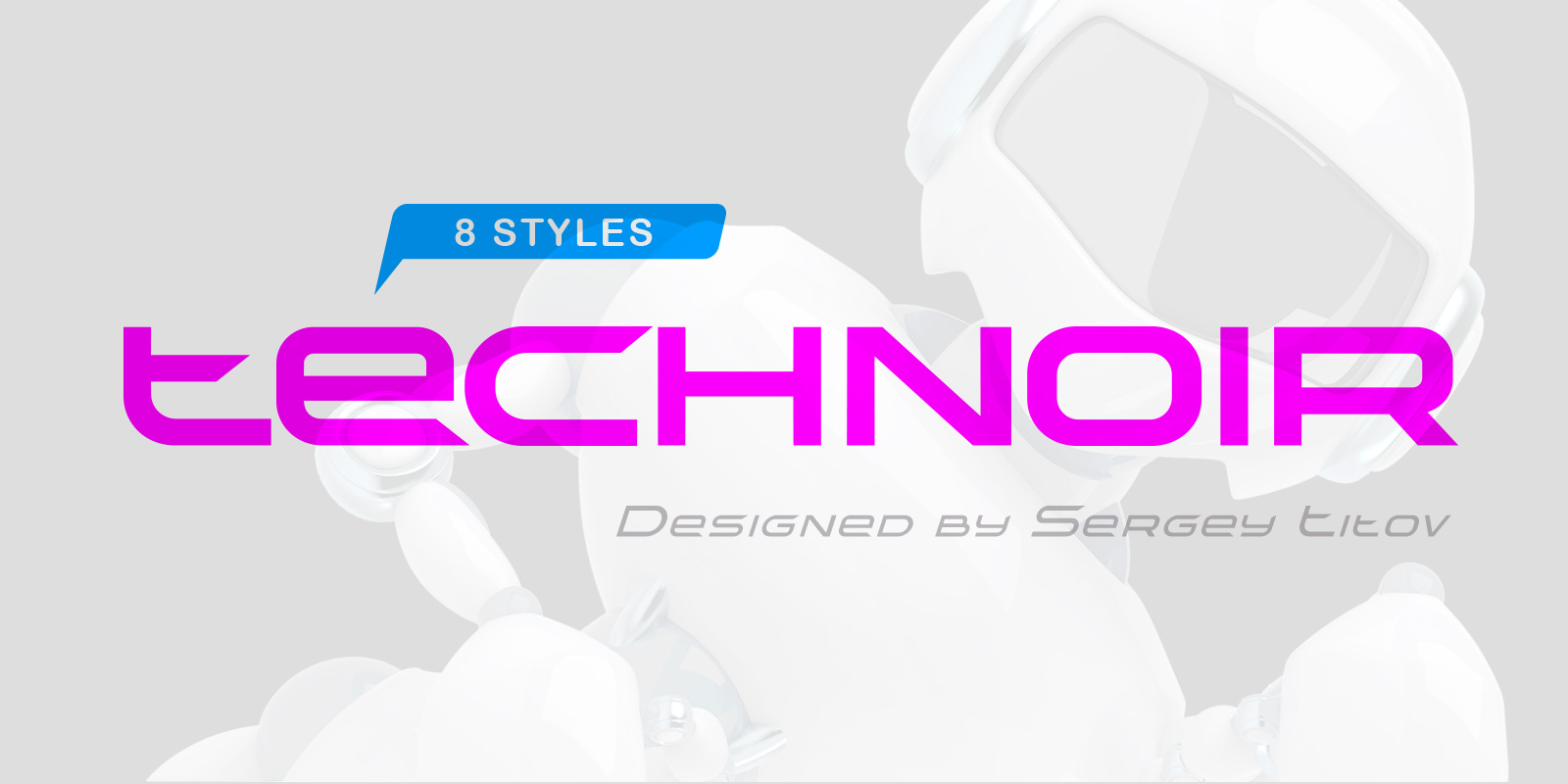 Clean, strong, ultra here and there. TechnoirSST it's perfect for namecard, poster, logo, magazine, cover, banner, tshirt and headers, or even large-scale artwork.
Axile Typeface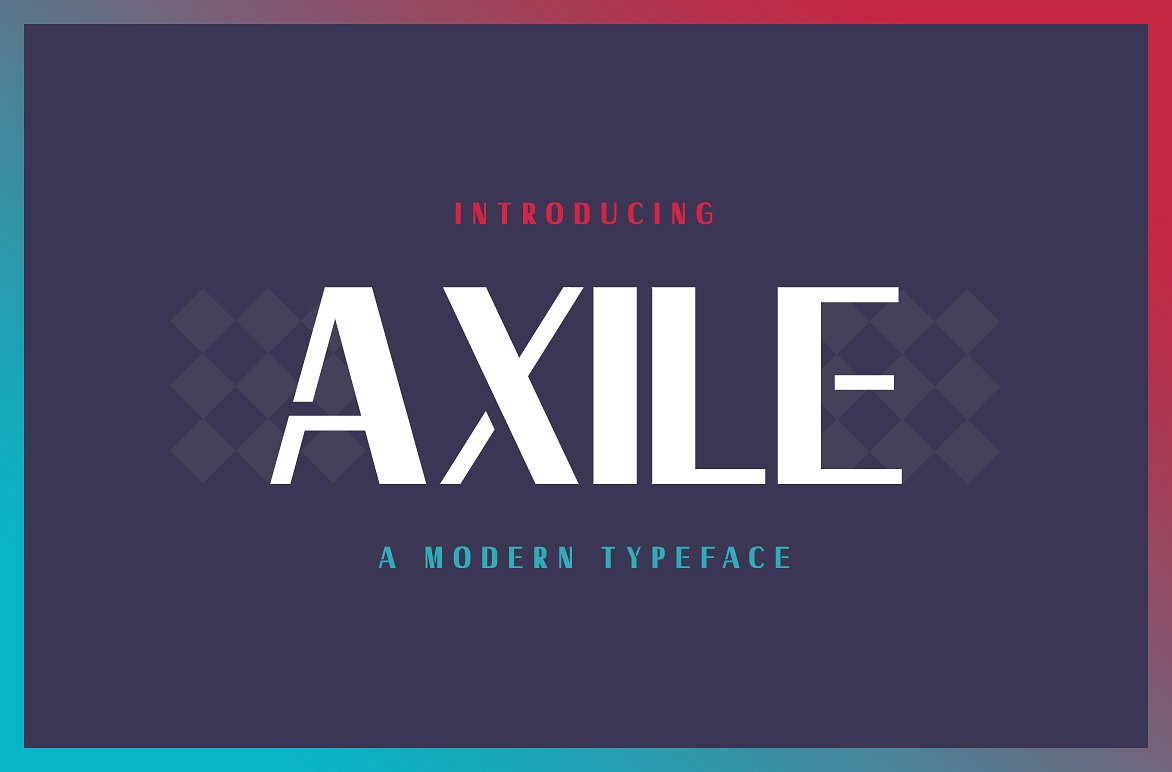 Axile is a brand new modern font. Axile is perfectly suited to stationery, logos, t-shirt, paper, print design, website header, photo frame, flyer, music cover, poster, image slider and much more.
Abiah Sans Serif Typeface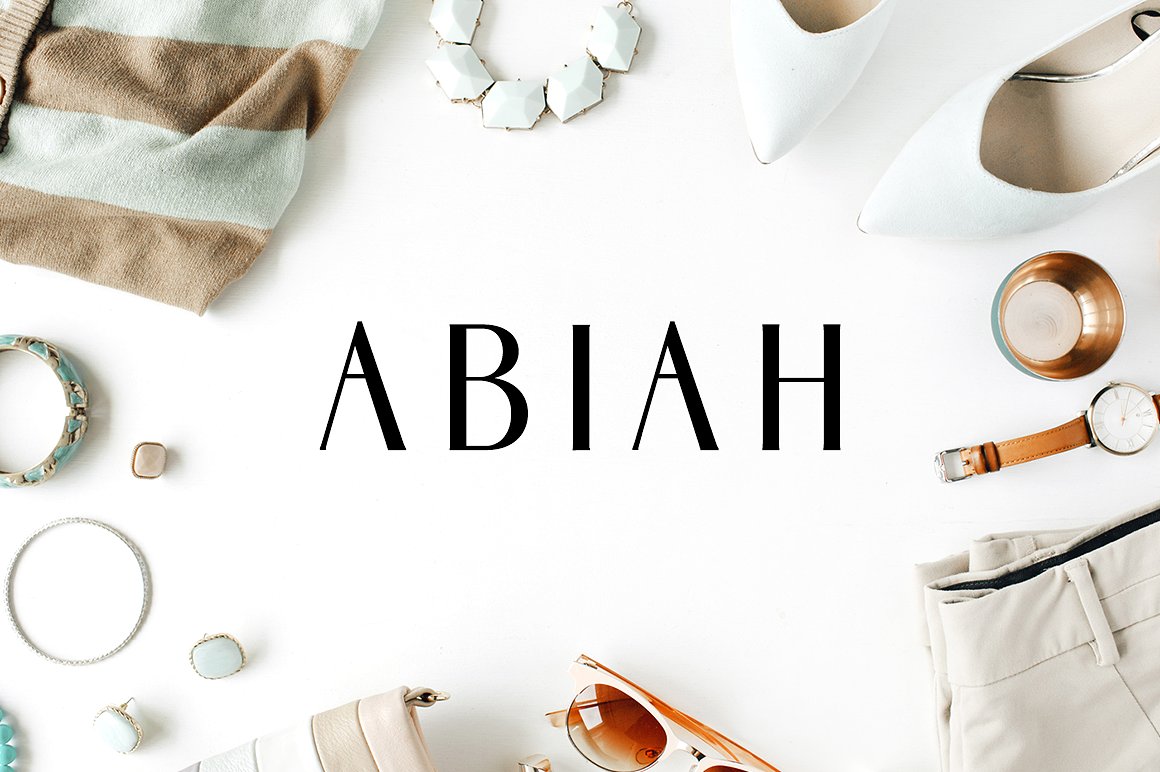 Abiah Sans Serif Typeface is a minimal sans serif font, which contains 5 weights and It features unique and modern sans serif look and feel. Perfect for gorgeous logos, titles, web layouts and branding. It looks gorgeous in all caps with a wide-set spacing if you want to try a classy look, or beautiful on its own in capital and lowercase letters for something completely timeless.
Manchester Script Font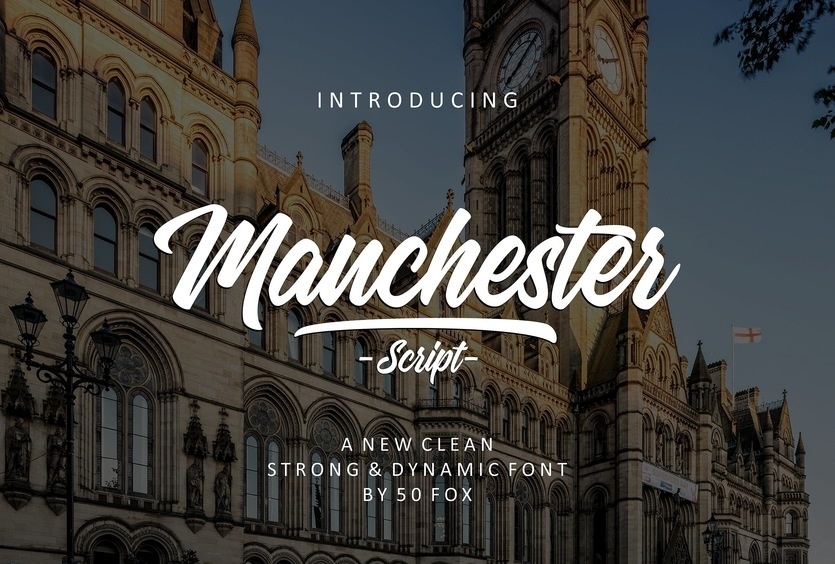 Manchester Script is a handlettering font that comes with charming identity. This font also has great movement with clean look. You can use it for all your needs, such as a logo, printed quotes, badge, insignia, packaging, headline, poster, t-shirt/apparel, greeting card, and wedding invitation, & etc.
Ha-Halloween Font + Patterns + More!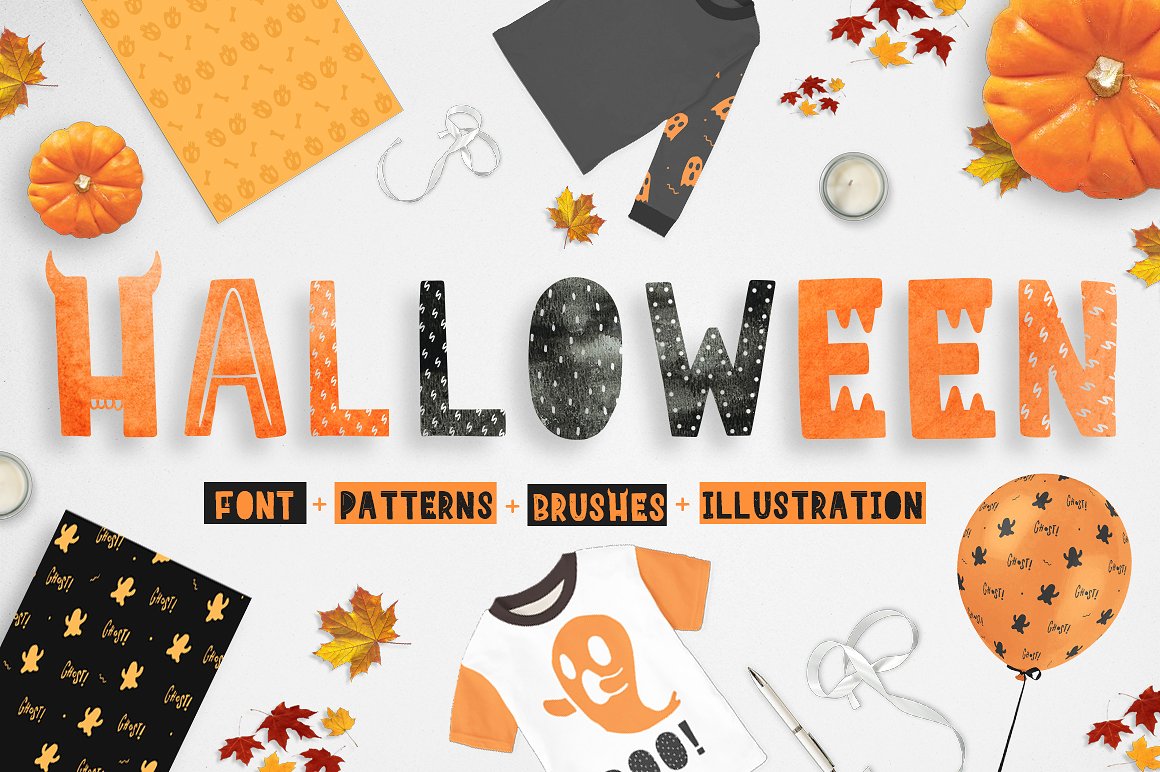 October is just around the corner and we all know what that means: Halloween! Yes! The best and most fun holiday of the year is coming and that's why I present to you this awesome design kit with all the thins you'll need to create some spooky and beautiful designs 🙂 It got a font, brushes, patterns and illustrations!
Derelict Typeface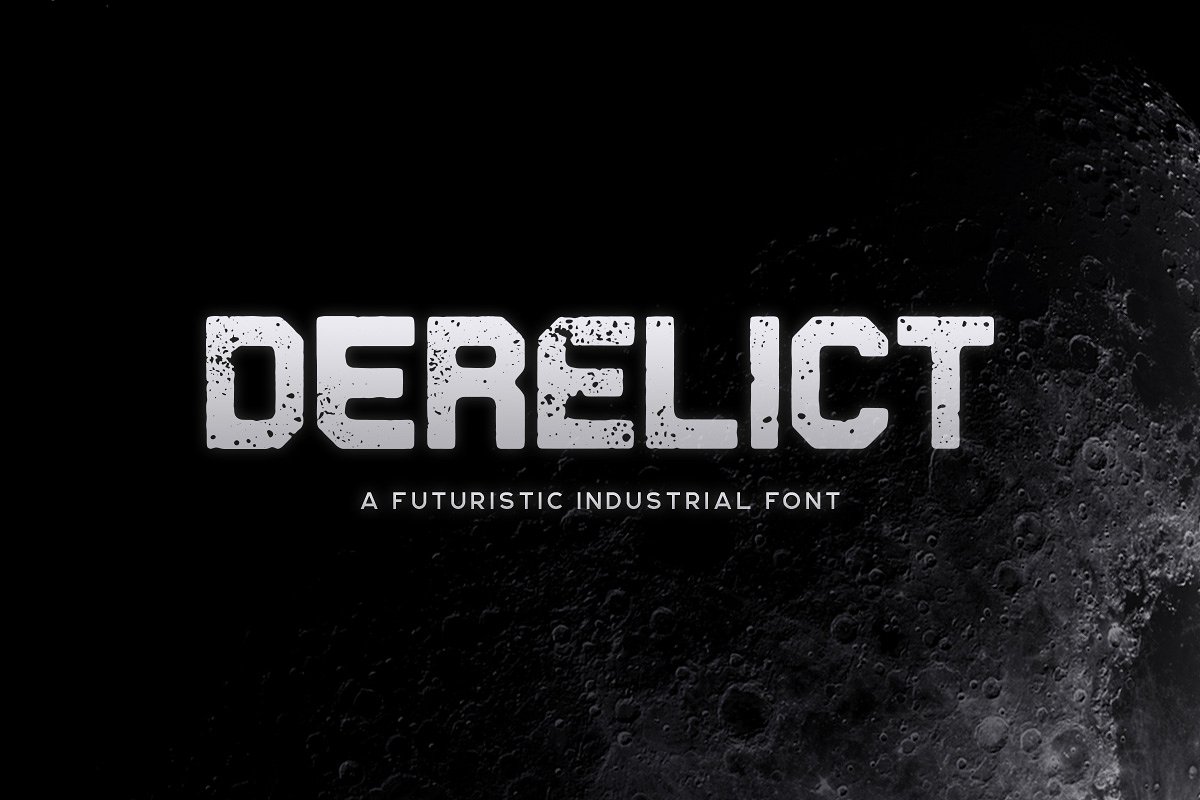 Derelict is a futuristic industrial font family in rough and clean styles. It includes multilingual uppercase letters, alternate letters for some characters, numbers and punctuation.
KANGAROO – Condensed Sans Serif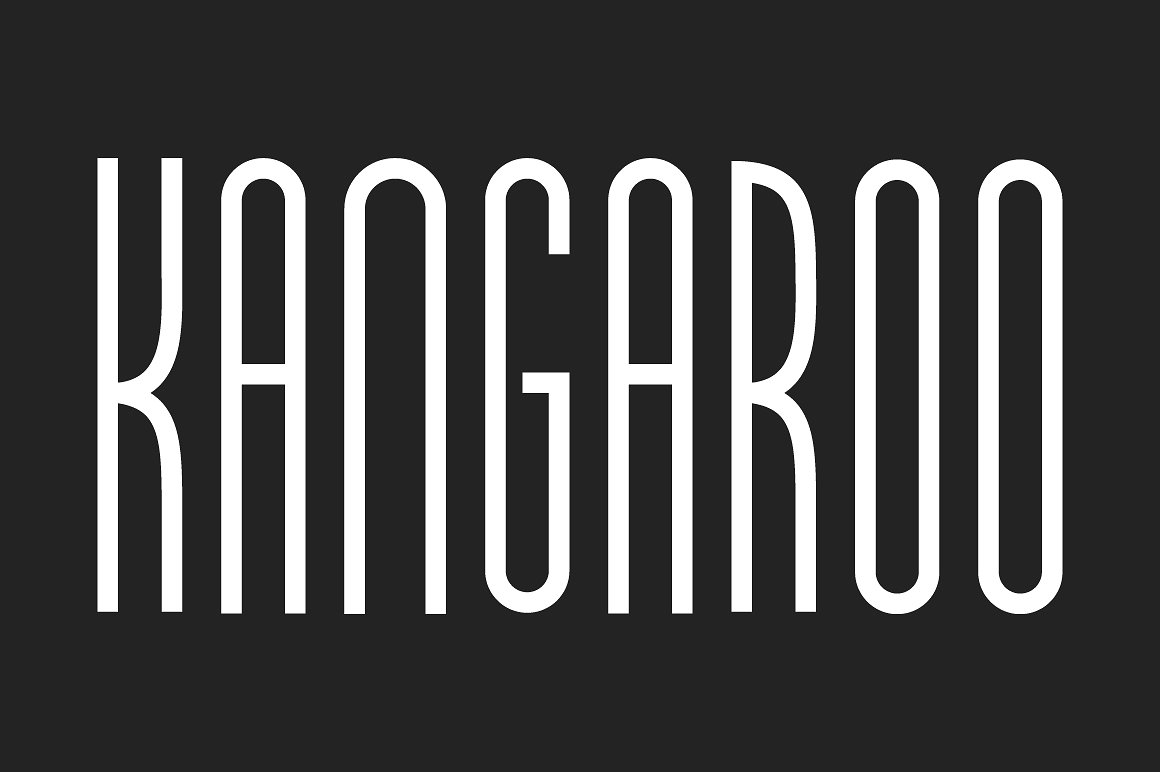 I created Kangaroo because, as a designer, I am always on the hunt for super tall and super skinny fonts and they can be super hard to come by. So, I thought why not create one of my own! It's super tall, super skinny and super fly! Pairs perfectly with modern sans serif fonts and thin monoline script fonts.
High Rock Typeface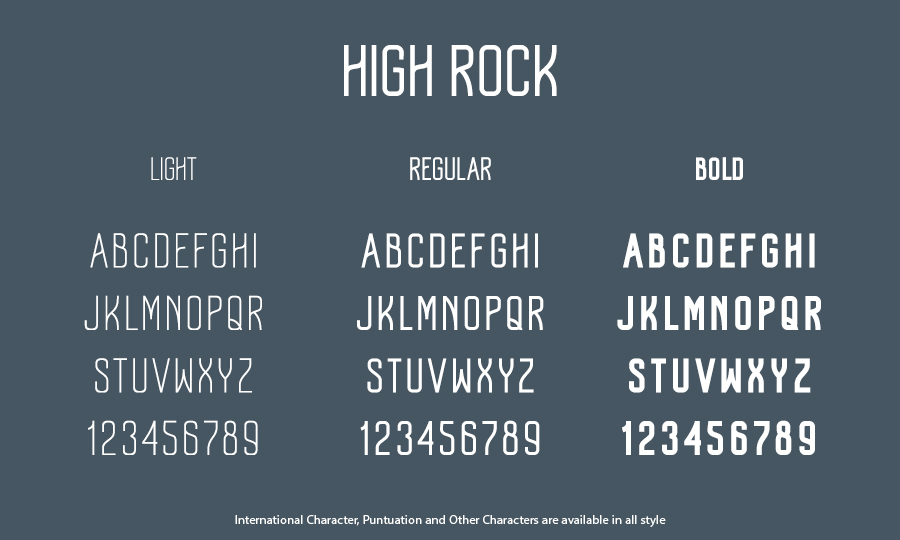 'High Rock' is an excellent font set, Perfect for headline, caption, logo and many more design. Capital, Numeral, Foreign character, Punctuation and other characters are included in each style.
Antiqena Script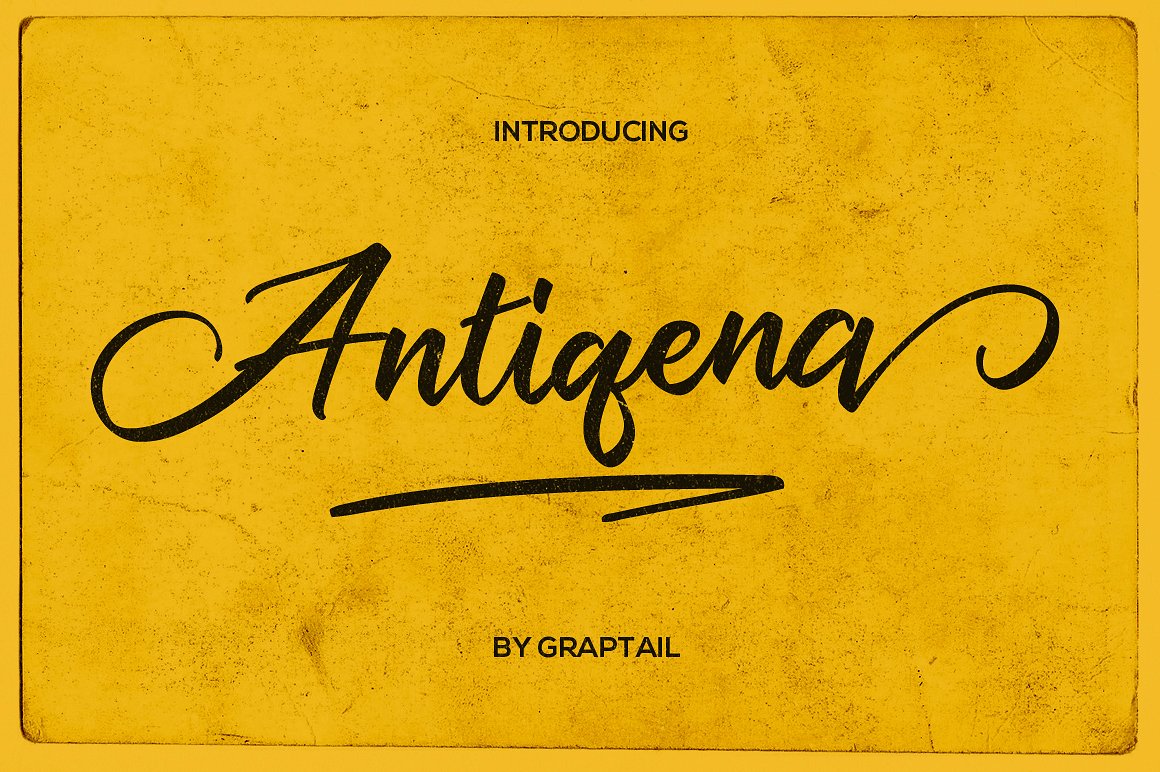 Antiqena is a font with beautiful signature theme with charming curves. Antiqena comes with 1 sets of alternate lowercase letters, a set of alternate uppercase letters as well as a set of double letter ligatures – all for you to play with, and make your words look exactly how you need them to look.
Holidays Typeface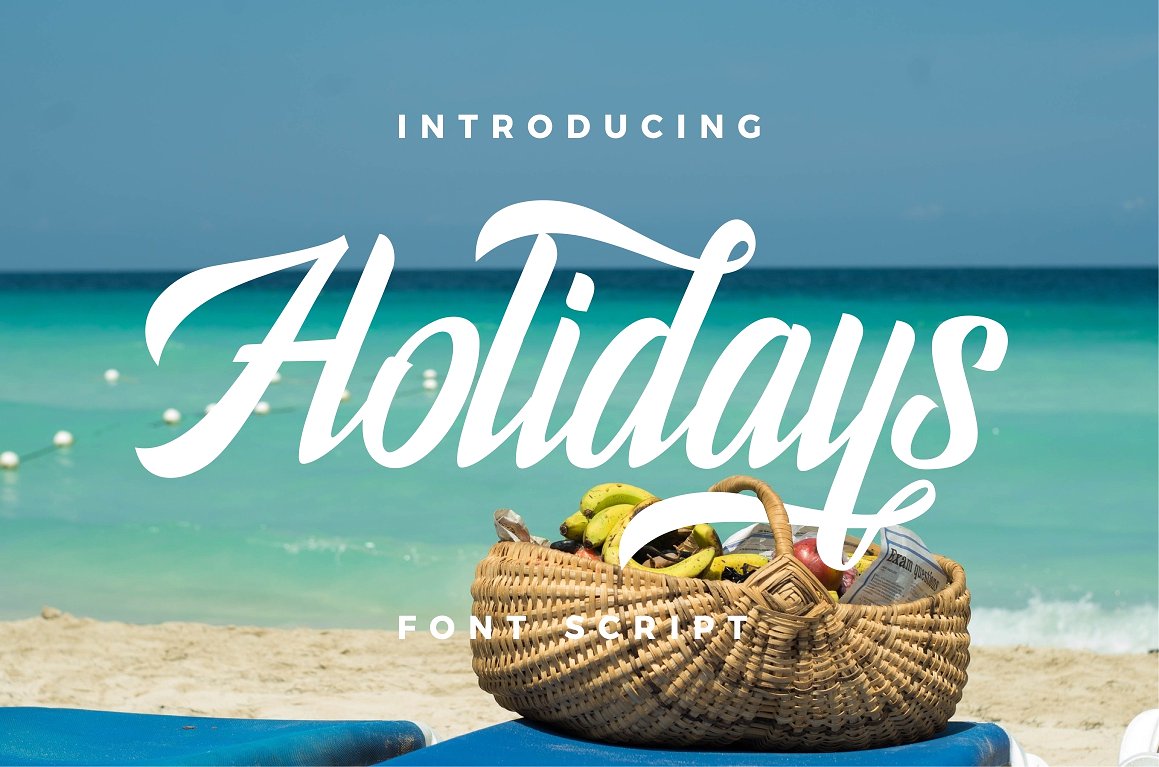 Holidays Typeface is a beautyfull script font. Holidays Typeface Script features more then 100 stylistic alternate characters. Great for various purposes.such as logos, t-shirt, letterhead, posters, Wedding invitation, badges etc.
Kaktoes Script Font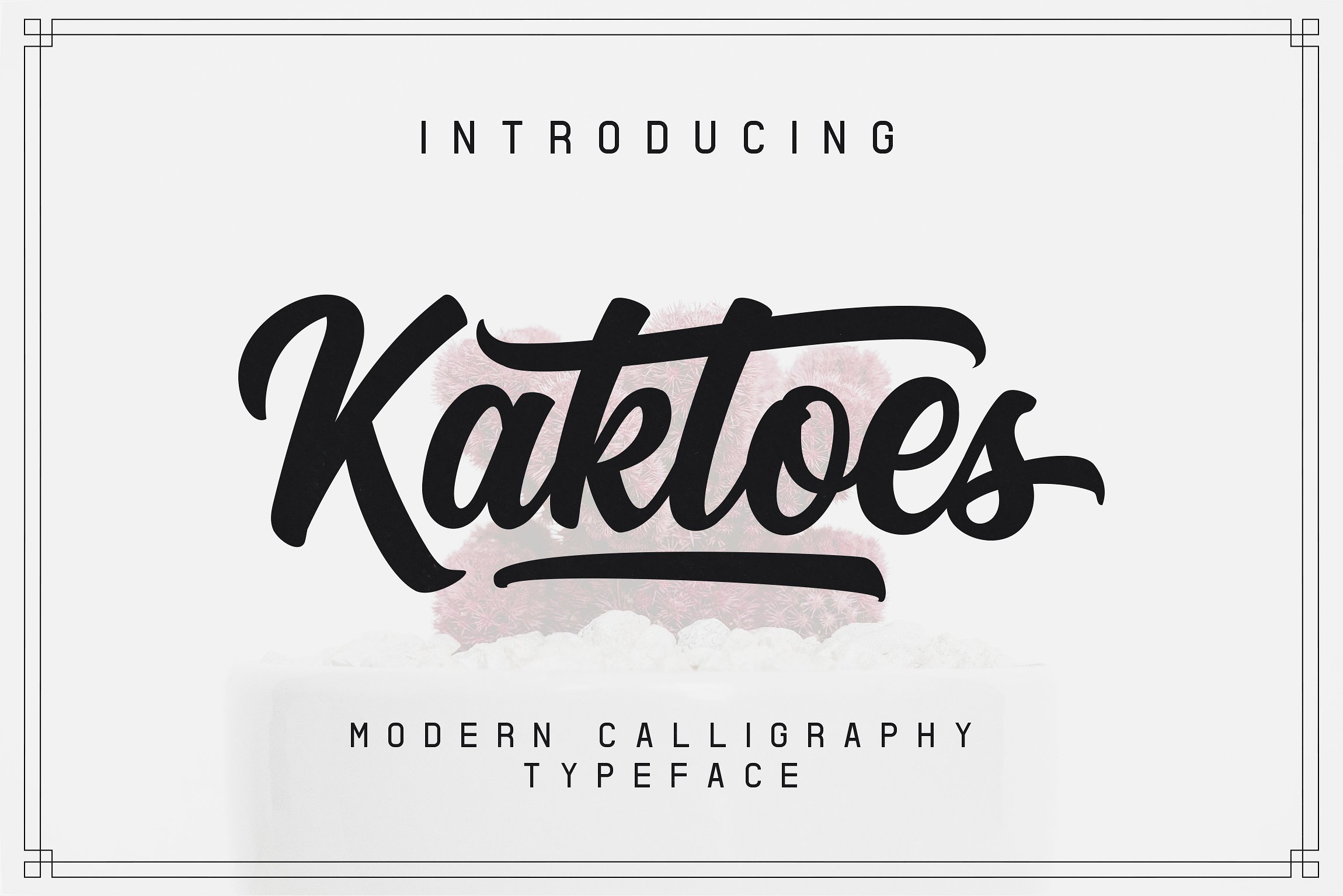 Kaktoes is a manual lettering with type CLEAN and ROUGH + bonus UNDERLINE, These two font CLEAN and ROUGH + bonus UNDERLINE is a great combination for any product and bussines. Kaktoes comfortable for vintage design, classic design, photography, branding design, T-Shirt and many more.
Childwood Display Font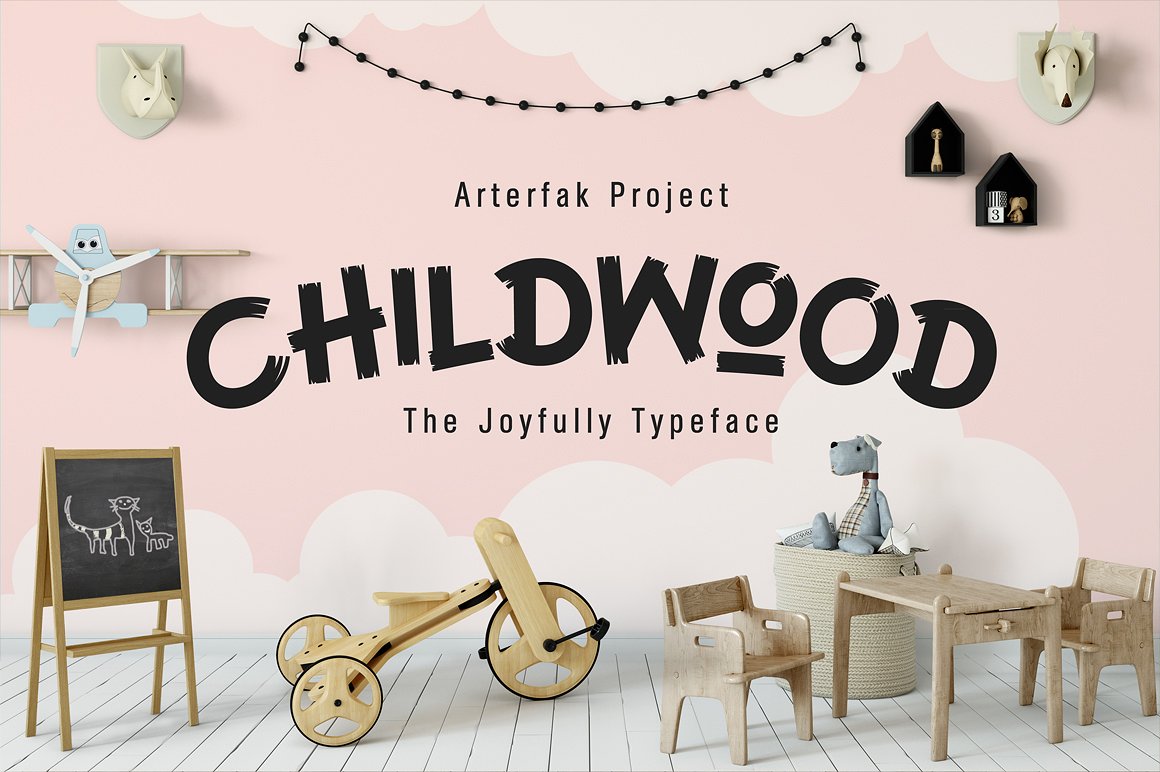 Childwood, the typeface inspired with sense of wood and kids. Recommended for your headline such like children book cover, coloring book, interior murals, poster, t-shirt, mug & another merchandise. Available in Normal & Rough style. The playful font that you can combine the uppercase & lowercase to get the children taste!
BrushWork Typeface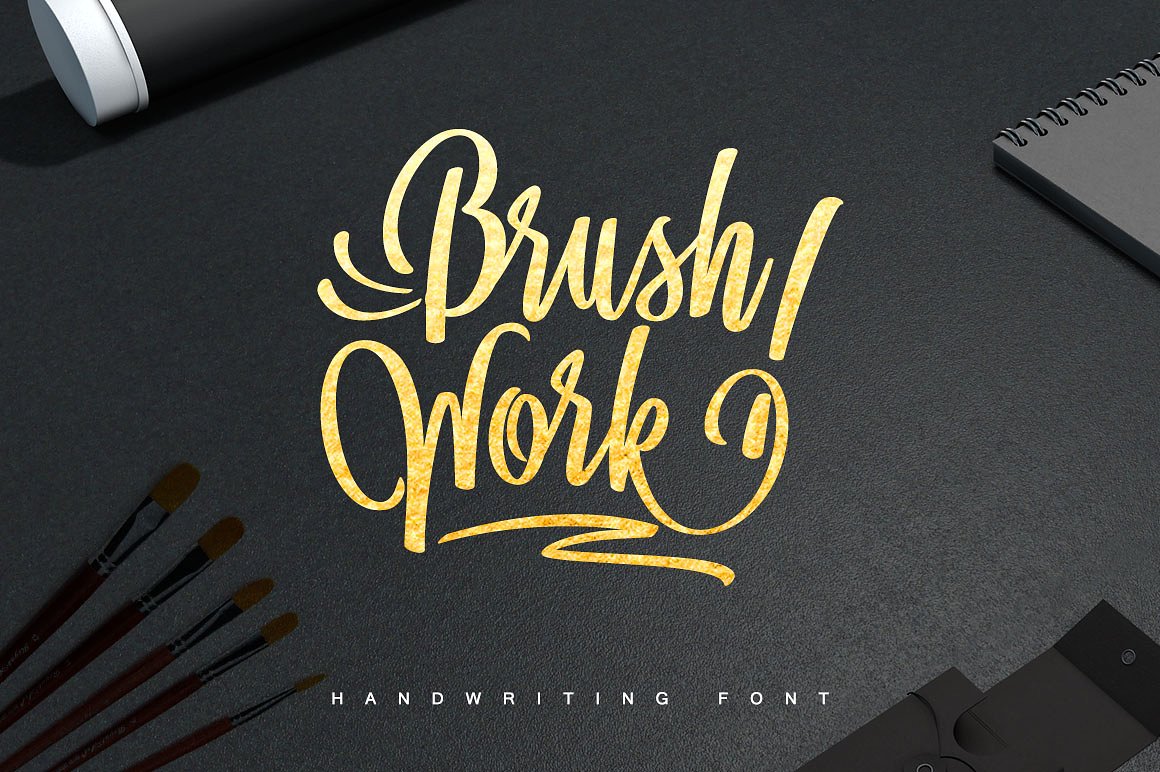 BrushWork is a lively and Lovely Handwriting font, Some lowercase letters are alternately set and some popular words are free of confusing fonts,and doodles to bring your type designs.
Bouchers Sans Script 2.0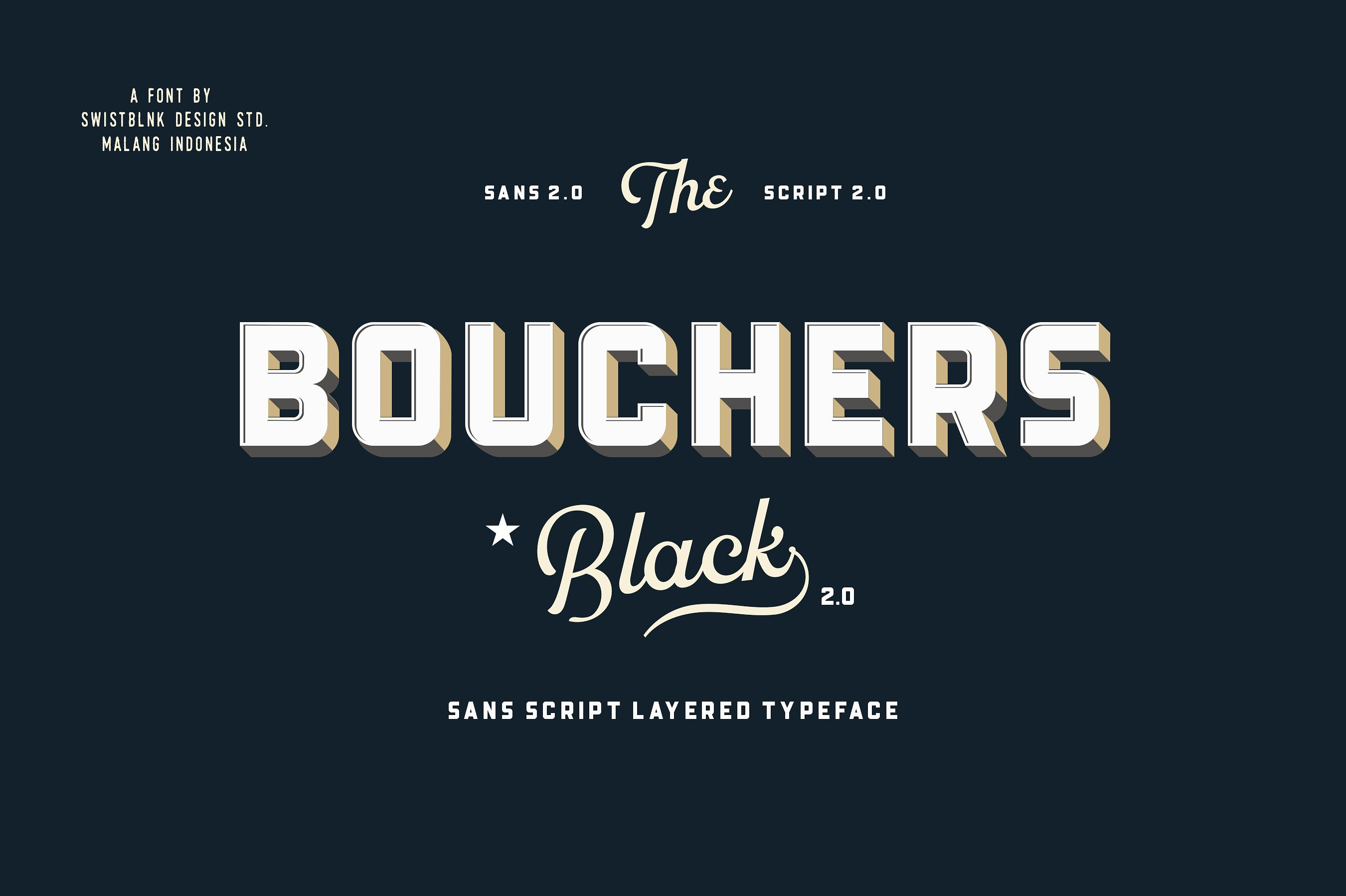 Perfectly well together for an authentic Modern Vintage look.
Biguna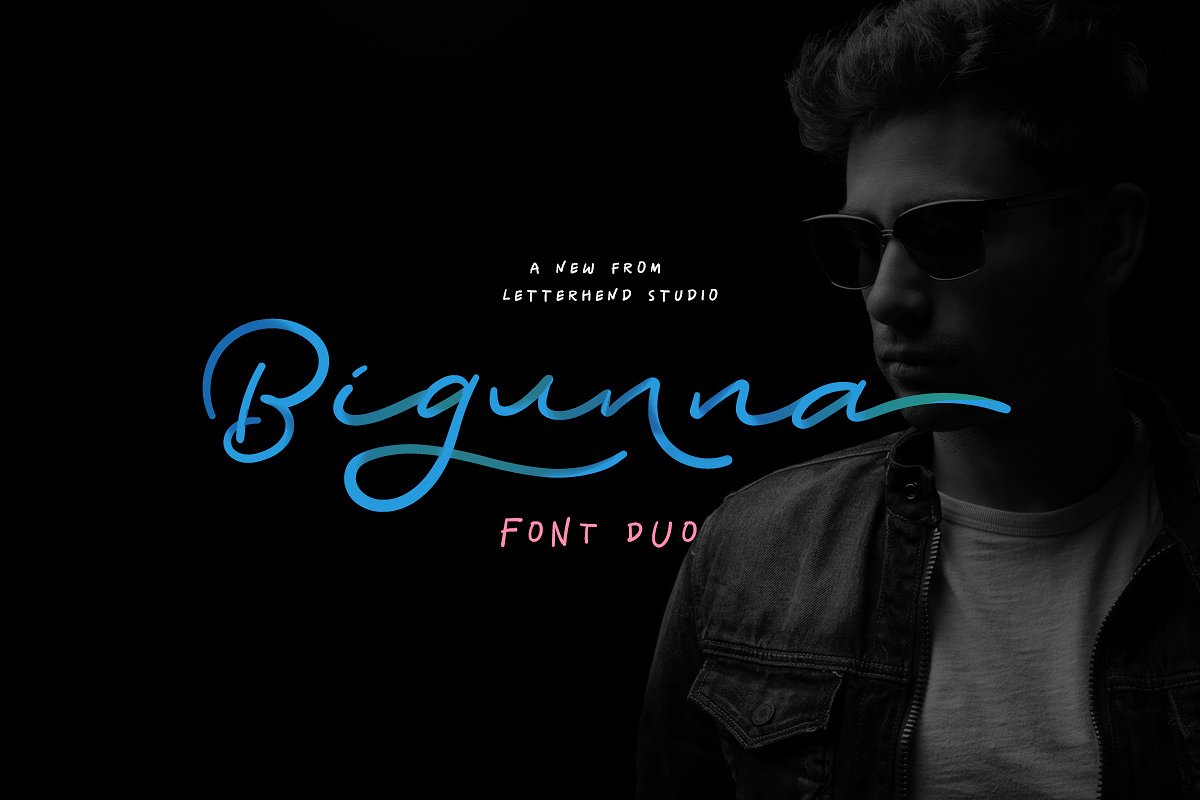 Please welcome, Biguna Font Duo! A beautiful yet fun font duo! This typeface is consist of two type of font, script and sans. The script version was made from actual hand writing so it has the natural feel. While the sans version has the playful touch so they will looks great when both font combined together. Perfect to be used for logo, quotes, apparel design, wedding invitation, and any design needs especially for a girly / feminine theme.
Kottam Typeface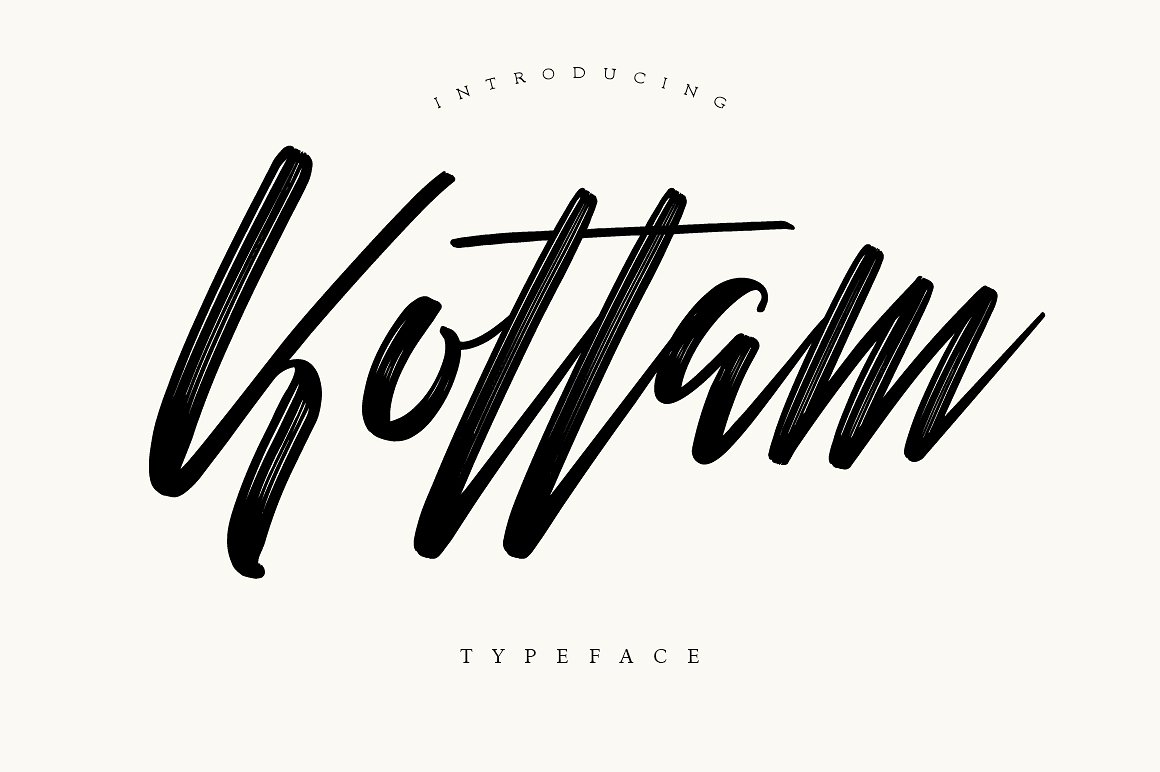 Give your designs an authentic brush handcrafted feel. "Kottam Typeface" is perfectly suited to stationery, logos and much more.
Privus Type Family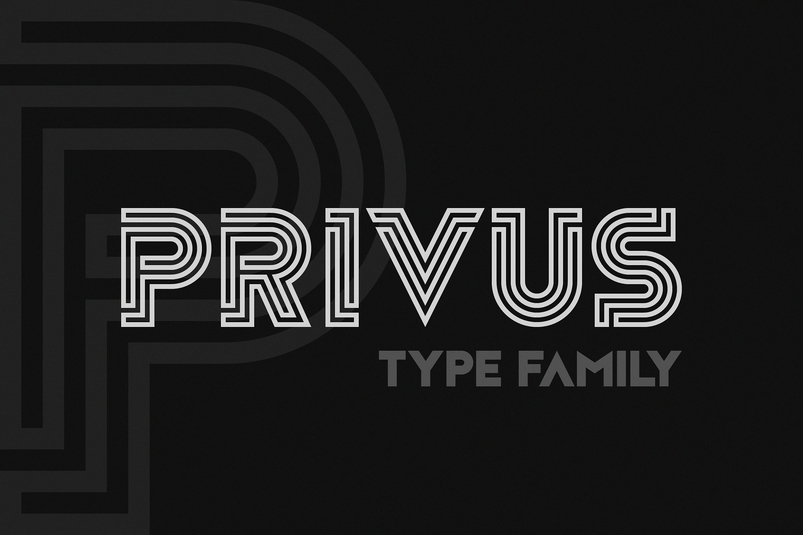 Privus is a minimal, modern, geometric and versatile display type family which inspired by labyrinths and meanders. It is great for display purpose such as logotype, web, poster, book, magazine, packaging and headline as well. It features uppercase letters, numbers and punctuations. It took many months "to solve" every glyphs.
Lovadelic + Extras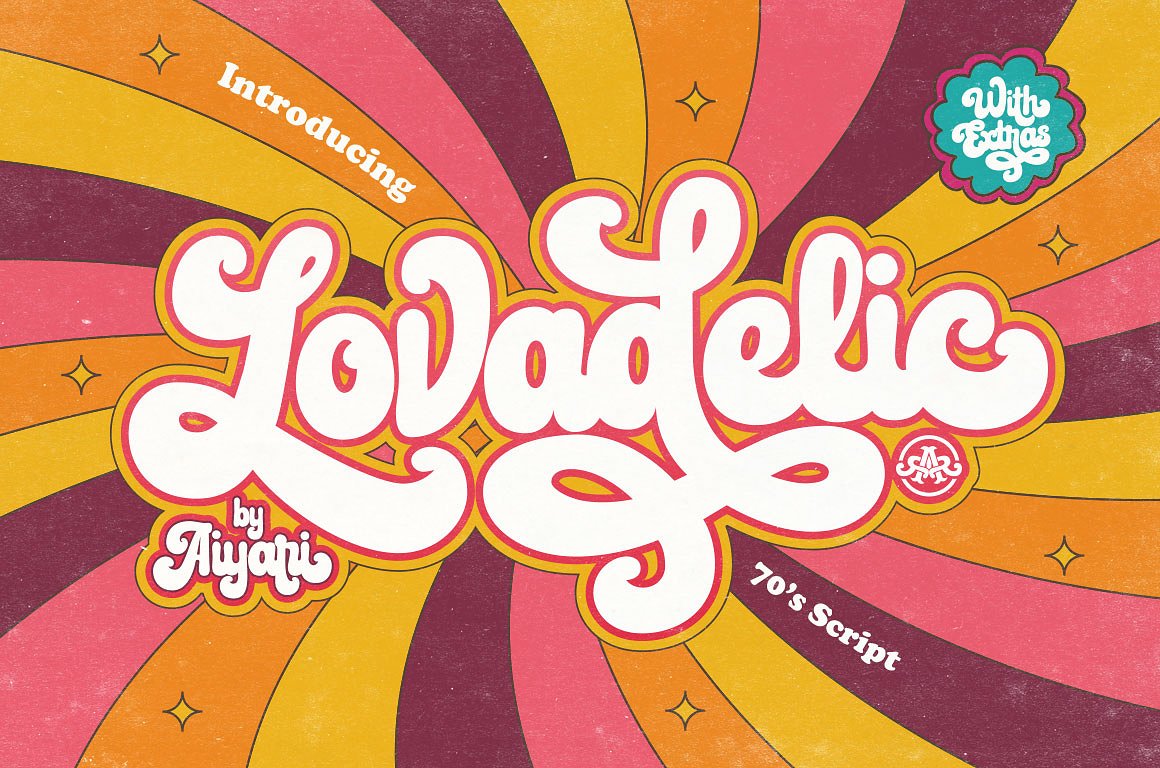 Introducing a new retro script called Lovadelic Inspired from 70's script lettering combine with psychedelic balloon typography. Lovadelic came with open type features such stylistic alternates, stylistic sets, contextual alternates & ligatures. The package also came with extras graphic to help you make stunning design.