High quality fonts are hard to find – particularly when it comes to 80's – 90's textual styles. In any case, awesome free and premium fonts downloads do exist; it just sets aside opportunity to discover them. Stylish 80's – 90's Fonts accompanies upper and lowercase characters, vast arrangement of accentuation glyphs, numerals, and supports universal languages.
In this collection we have added 17 inspiring 80's – 90's fonts for your next retro design. We hope our post are very helpful for your work, so choice the best fonts and go over with your retro design. Good luck!
You may also like:
The Ultimate 90's Font Pack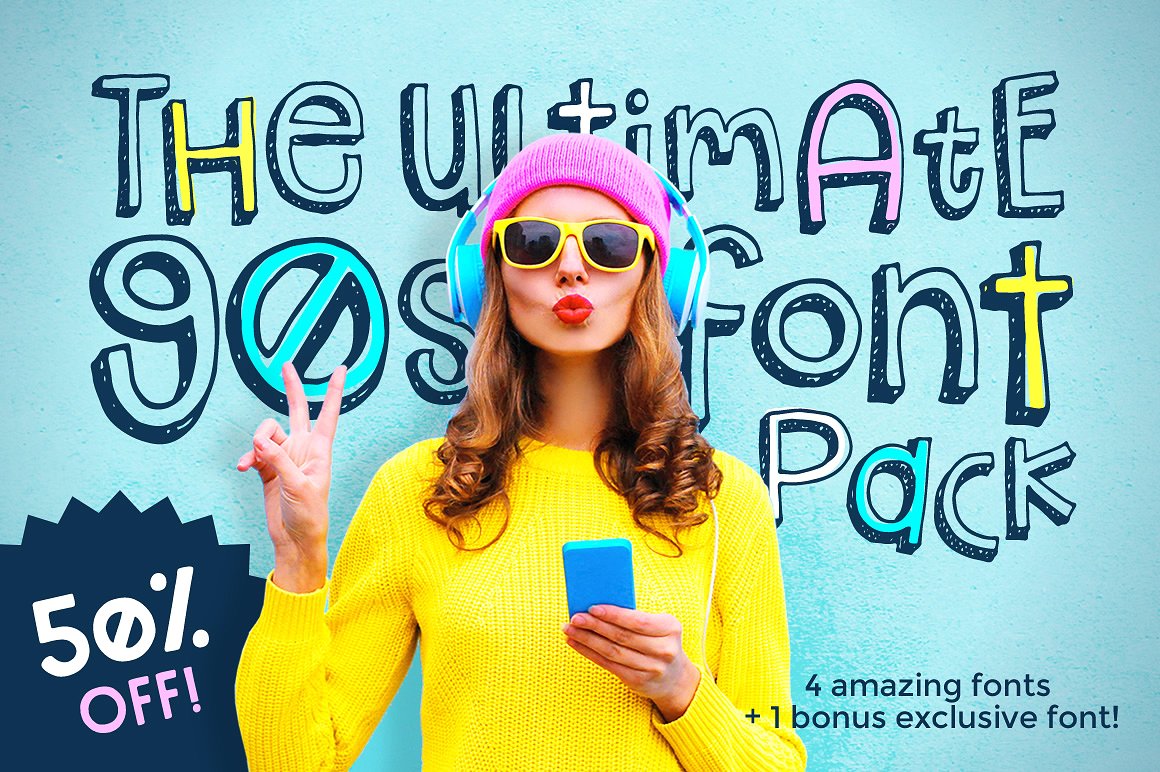 The design as you may see is based on 90's style. It came with Four fonts oozing with that casual fun style that defined the decade. This Font Pack can be used for personal or commercial projects, in logos, on items for purchase with unlimited sales, and can be turned into a web font.
The Moonlight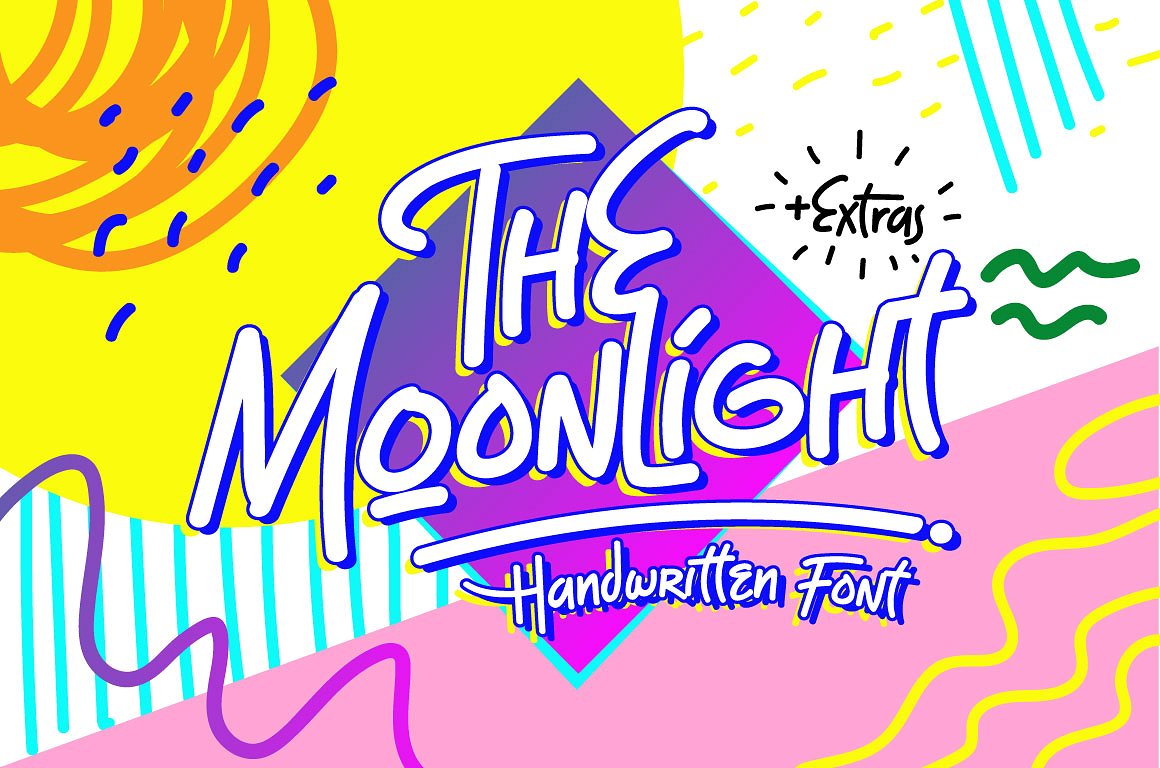 Introducing a new handwritten font called The Moonlight. Inspired by ball pen handwritten combine with retro (80-90's) nuance. The typeface came with open type features such stylistic alternates, stylistic sets, & ligatures and also support with the PUA encoded to help you make a stunning design.
The Moonlight perfect for headings, logo type, quotes, apparel design, invitations, flyer, poster, greeting cards, product packaging, book cover, printed quotes, cover album, movie, etc.
Ansley Display – Free Font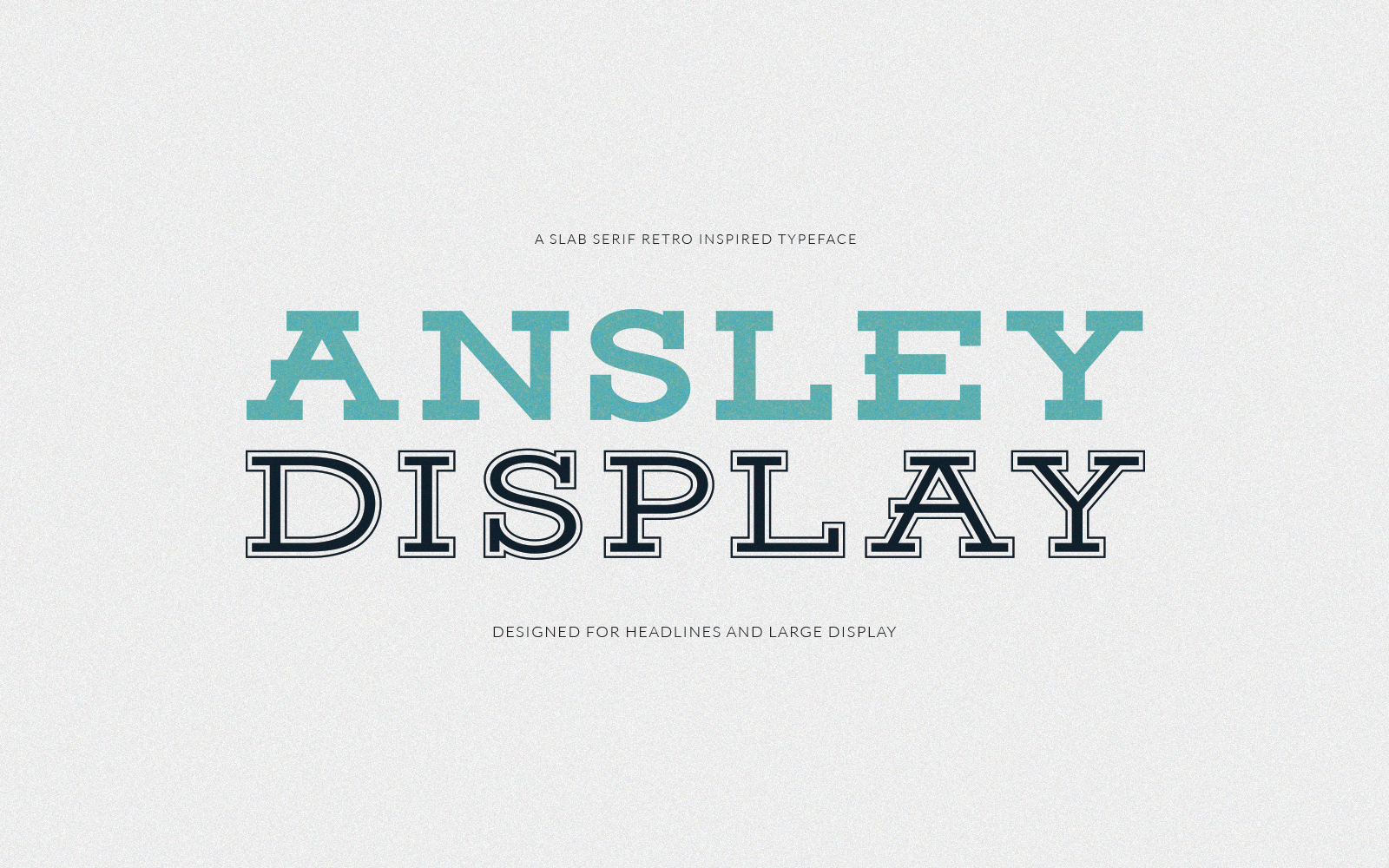 Ansley Display is a slab serif retro inspired typeface made by graphic designer Kady Jesko. Designed for headlines and large displays. This free font comes in 6 different styles – regular, bold, black, inline, outline and light as TTF font files.
Lazer Typeface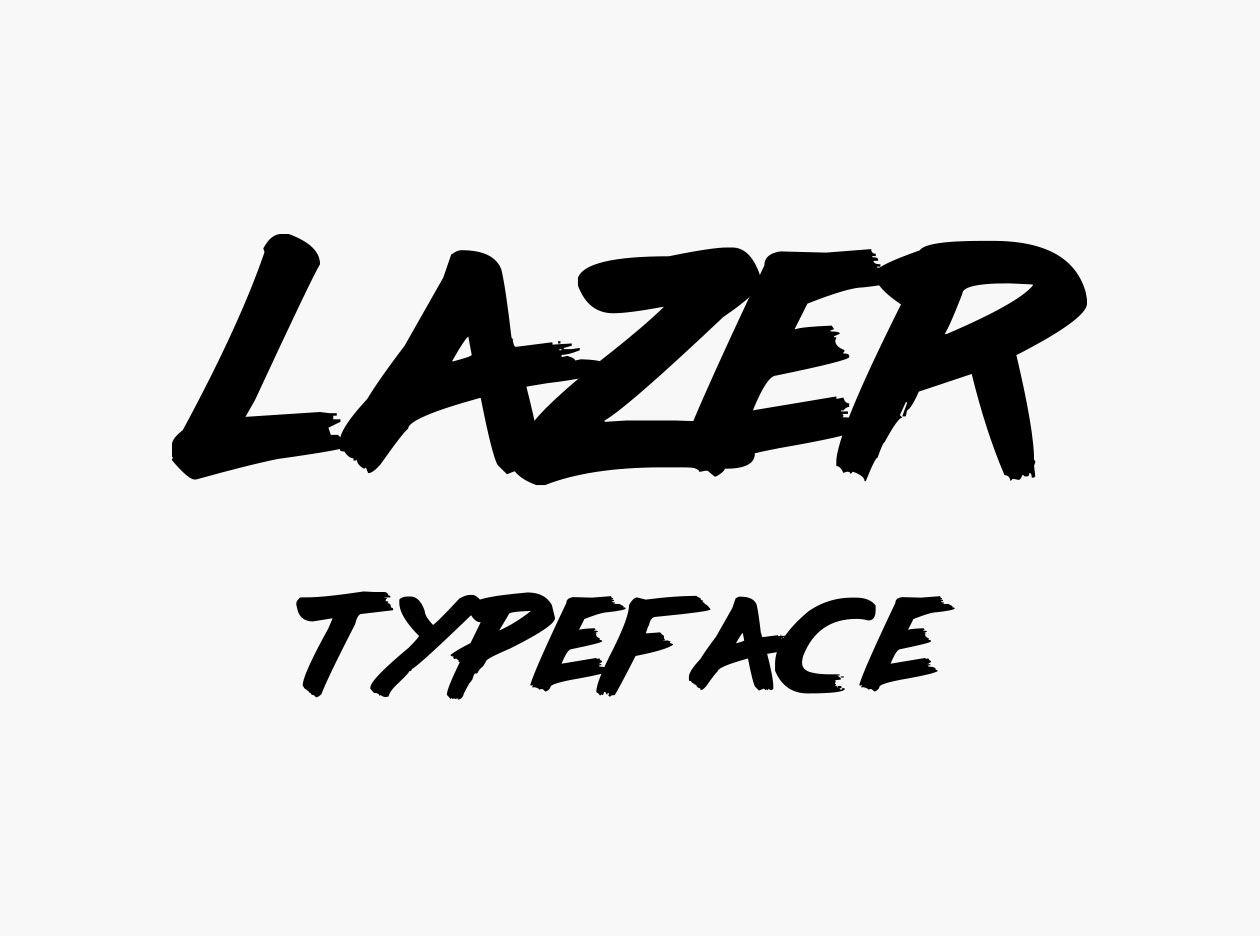 Lazer is a retro free typeface with an italic body; it contains symbols, accents as well as numbers.
Alt Retro Typeface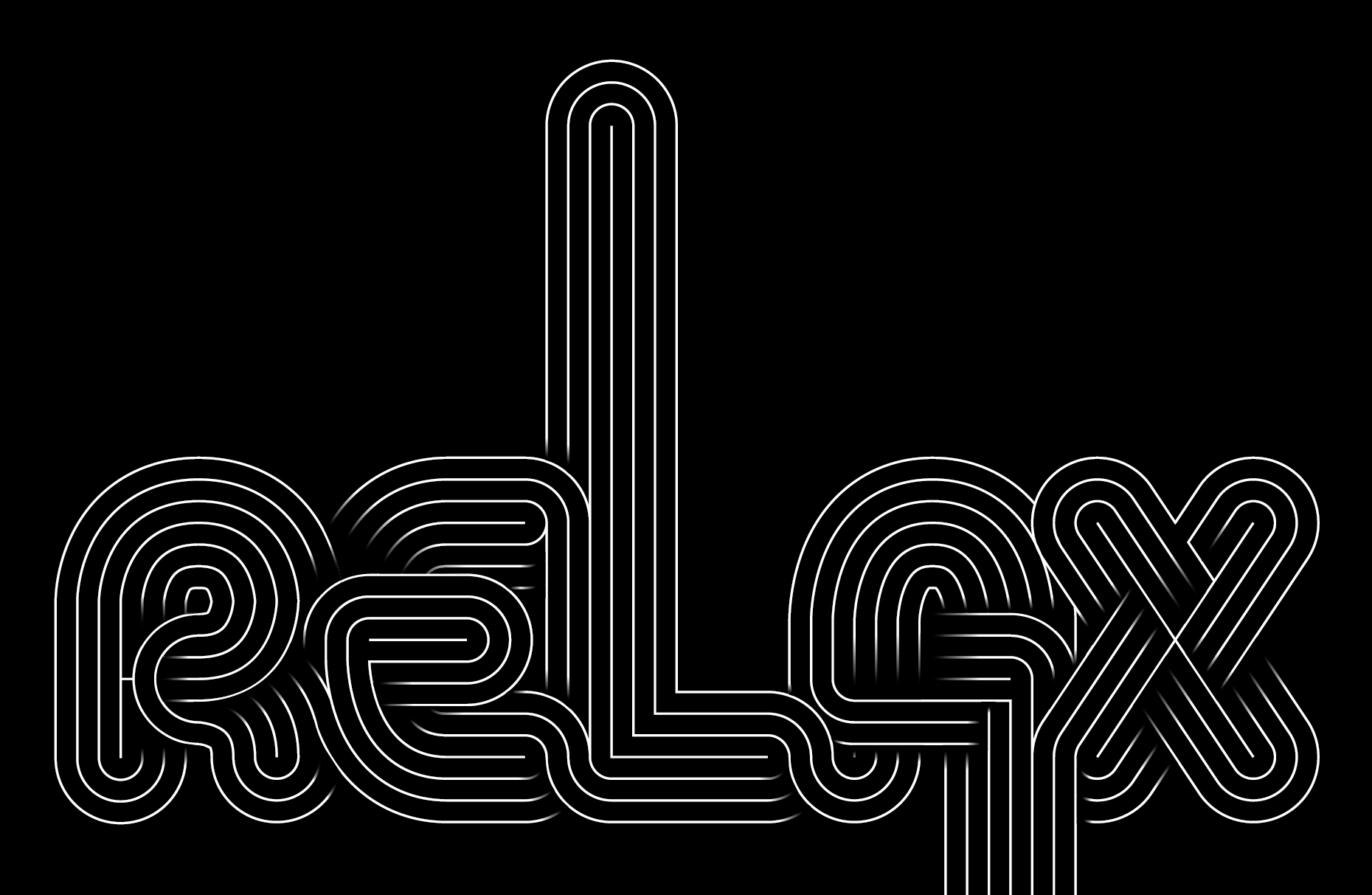 Retro is a five-weight typeface to use in any graphic design application.
Outrunner Retro Script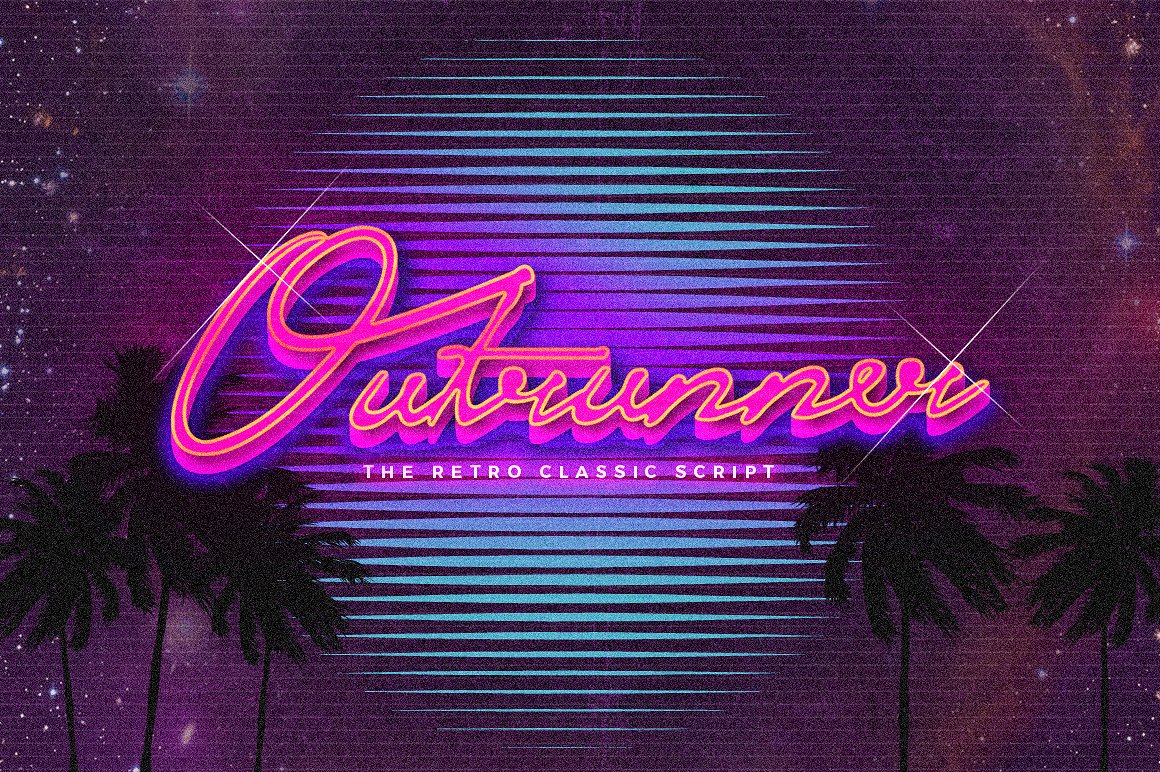 This font is suitable for your retro, classic and also modern design : Signature. Logo. Branding. Invitation. Blog Headline. Merchandise and many more.
Memphis Type Collection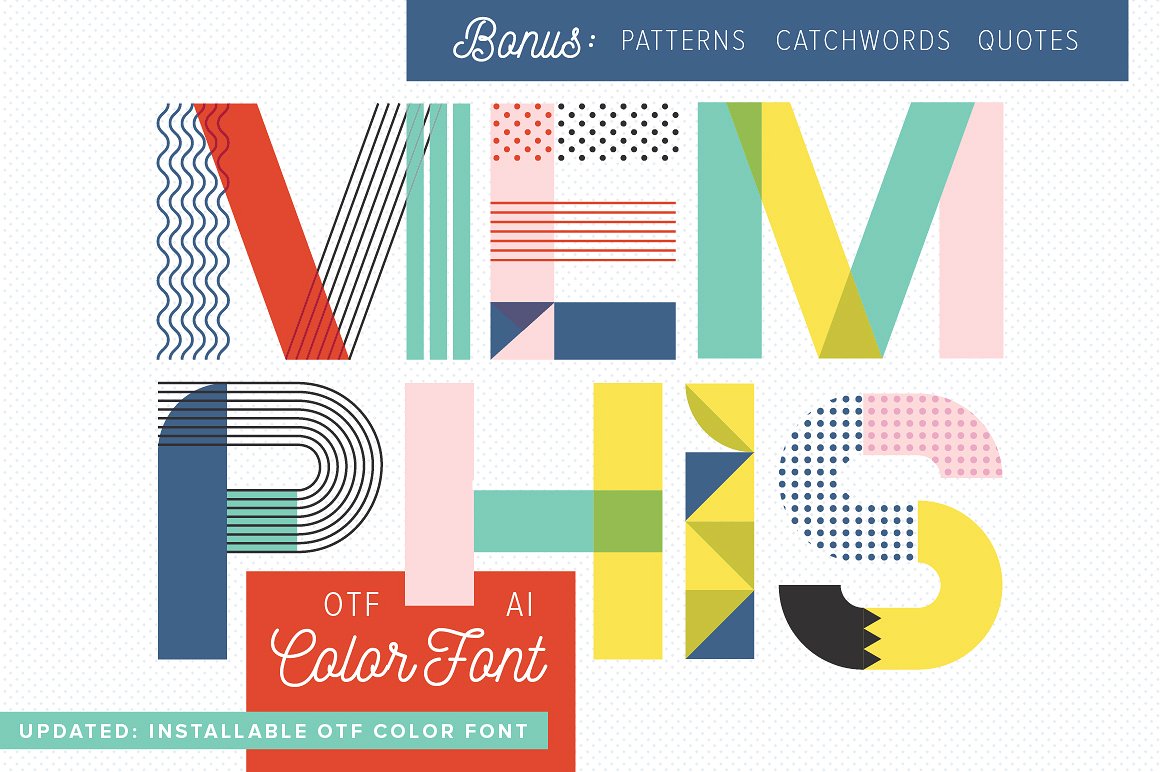 Novanta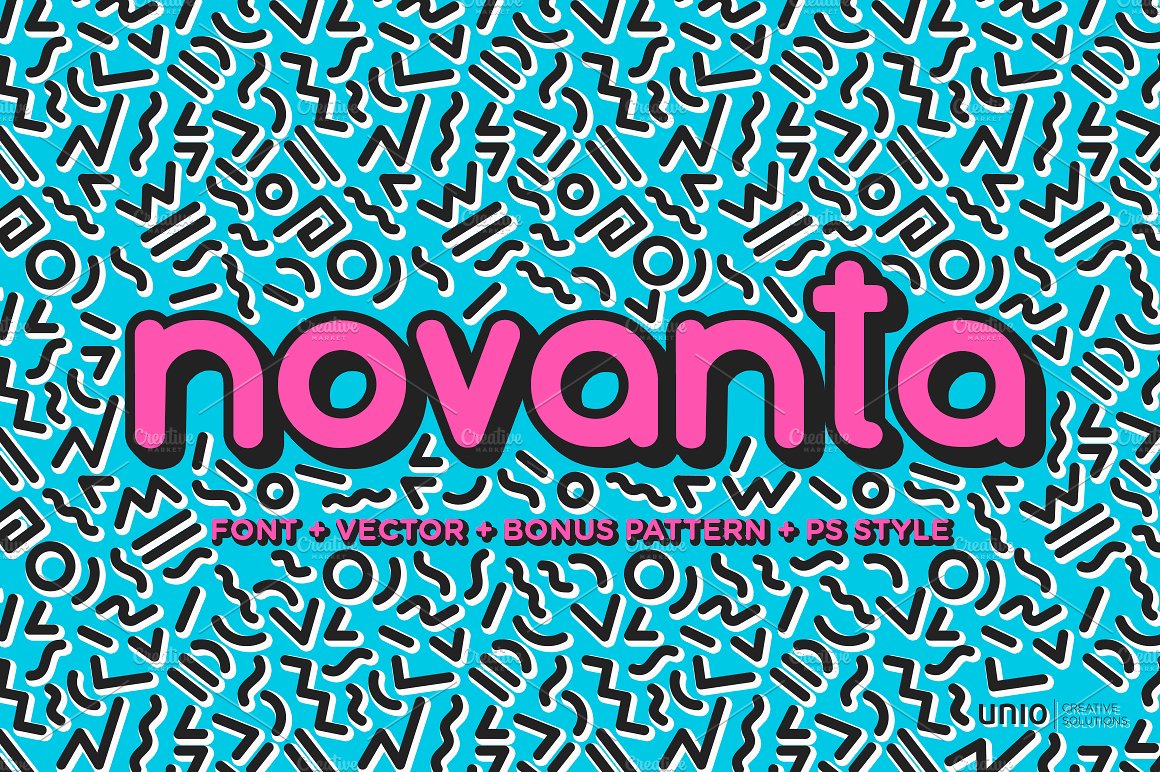 Intro Free Font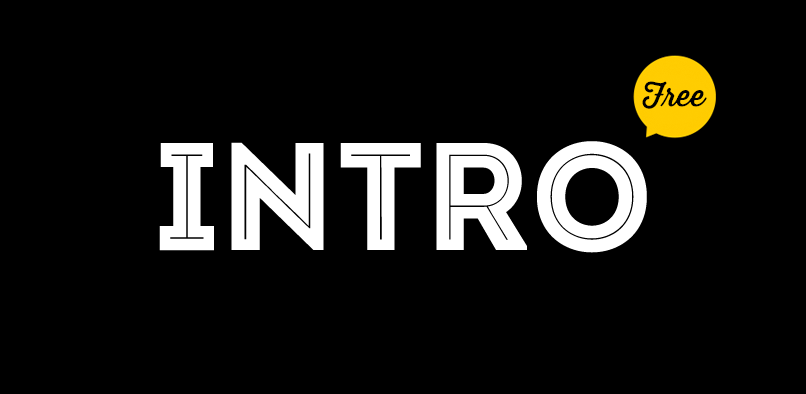 Intro free font from FontFabric comes in two styles – Inline and Regular. It belongs to the Intro font family that consists of 50 unique font styles and weights.
The font family is characterized by excellent legibility both in print and on the web, a well-finished geometric design, optimized kerning, etc. Font format: OTF.
Bayshore / Neon Glow Styles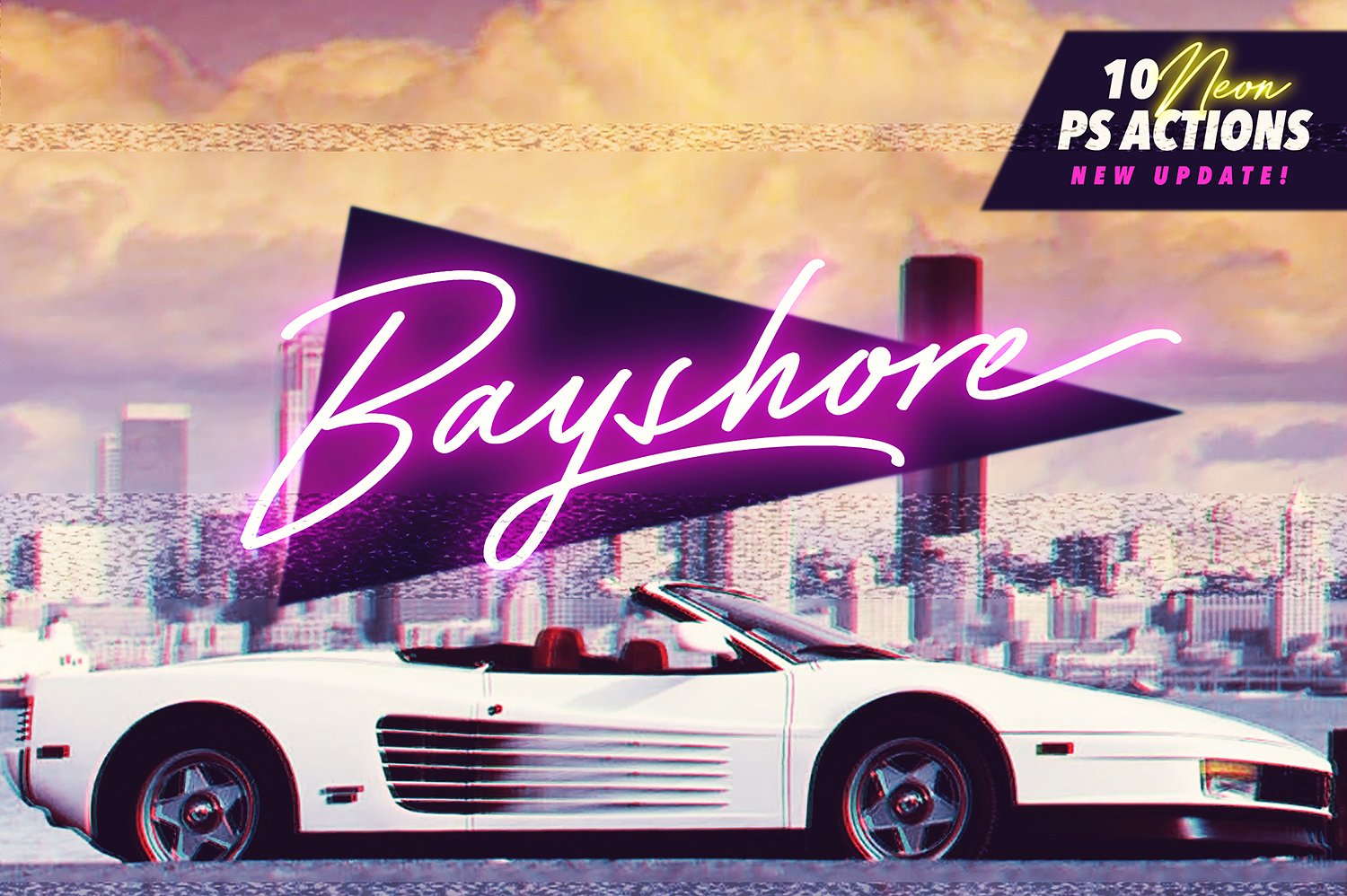 Perm your hair, squeeze into your lycra, and retro-fy your text with Bayshore! A totally tubular mono-line script font straight out of the 80's. This hand-drawn font is perfect for creating slick & stylish lettering. Whether it's for logos, product packaging or merchandise, Bayshore is guaranteed to give your text an unmistakeable retro quality.
Bayshore comes as a single font file with plenty of added features which allow you to customise your text;
Neoneon Glowing Typeface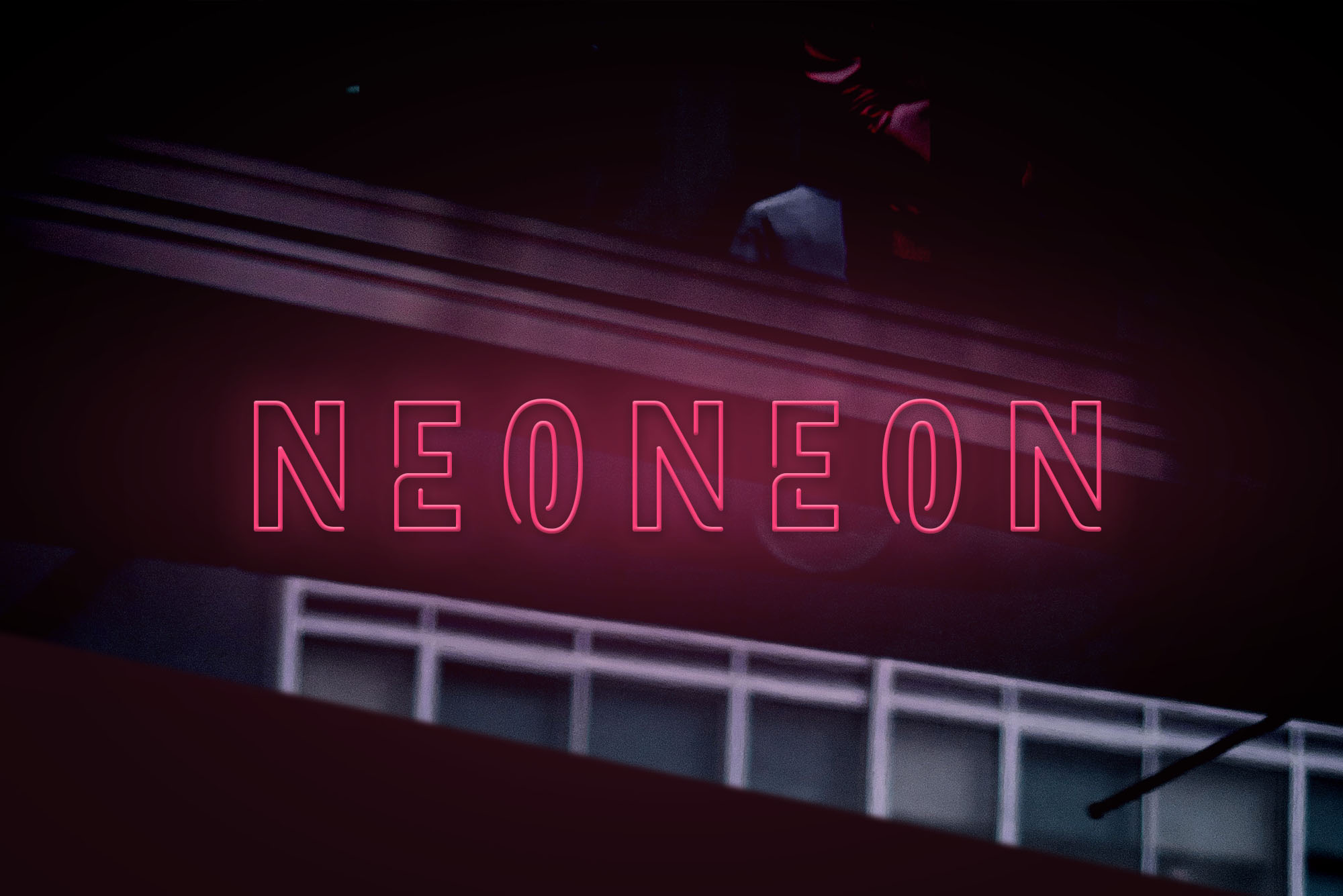 Let us introduce: Neoneon, our first typeface. We have worked to reproduce de 80's style of neon signage. This font could work perfectly to create headlines, covers, advertisements and graphic posters.
Thunderstorm (with Extra Pack)

Introducing Thunderstorm typeface. A hand-made brush typeface inspired by 80s-90s music, retro, disco, grunge, and pop culture. uses for poster, logo, clothing, books, invitation, logo, etc.
Childish Reverie Font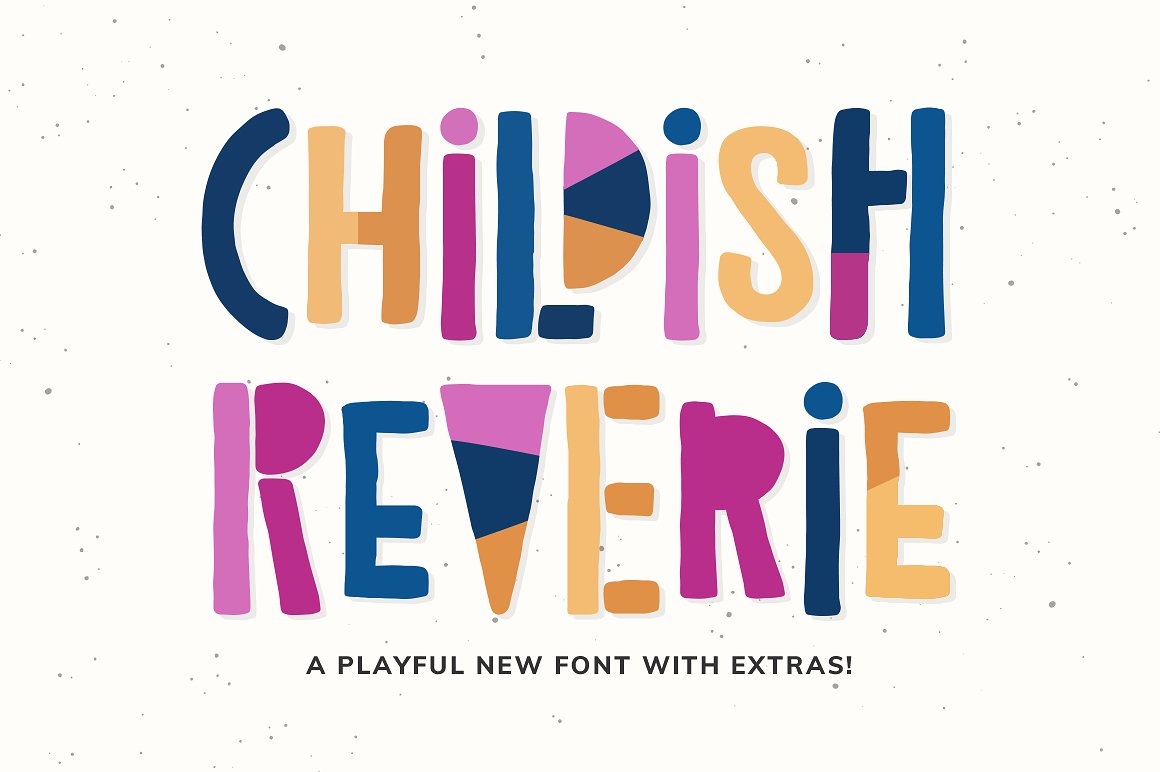 Childish Reverie is a playful font with endless possibilities. Mix and match the upper and lowercase letters and throw in some memphis-style doodles to get exactly the look you want. Have fun!
Childish Reverie can be used for personal or commercial projects, in logos, on items for purchase with unlimited sales, and can be turned into a web font.
Endless Bummer – Hand Drawn Font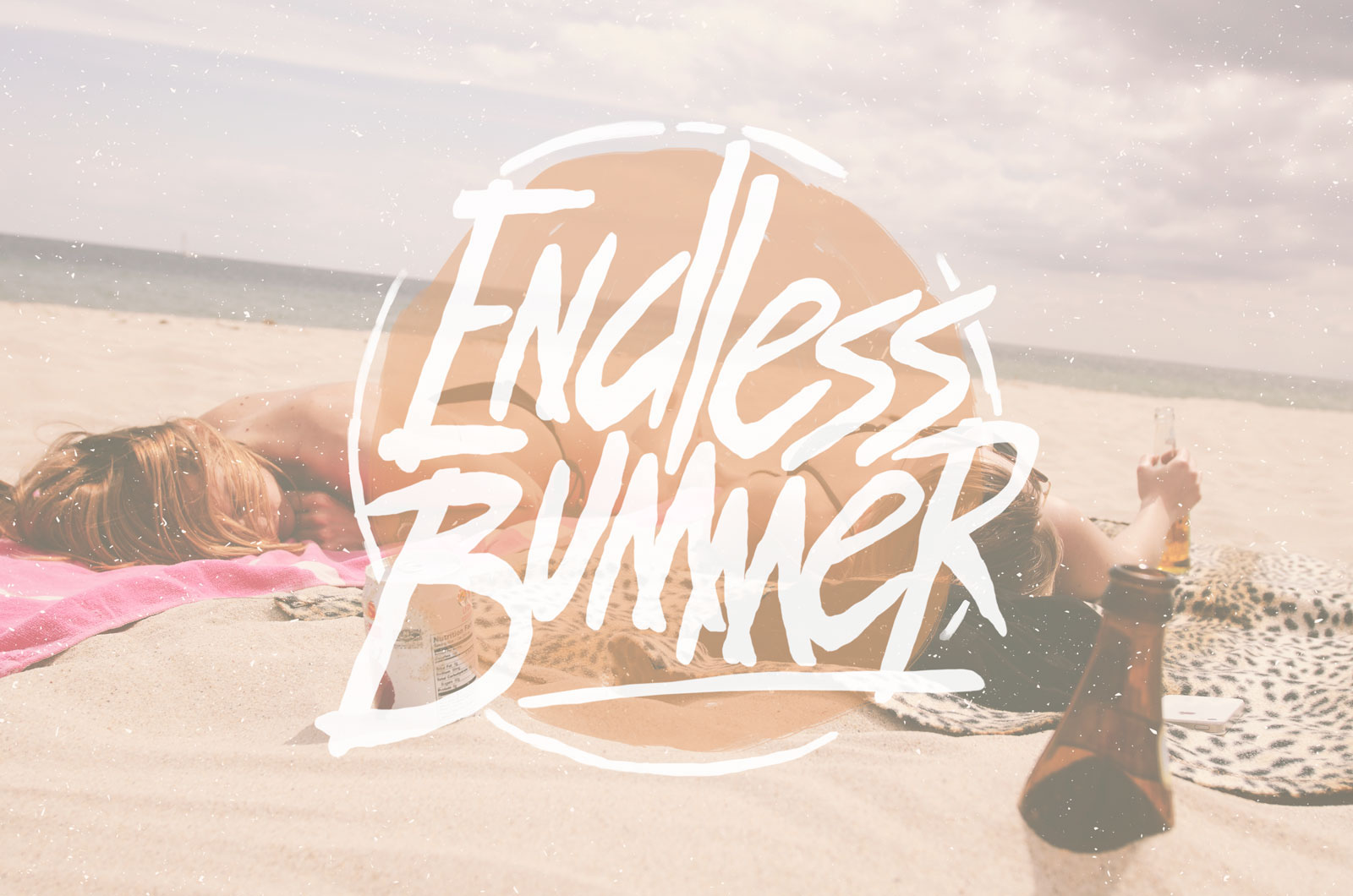 Endless Bummer by Aaron May is a radical hand drawn font based on 80's skateboard graphics, brands, and culture. In upper and lowercase, it can be downloaded for free in OTF format.
Copper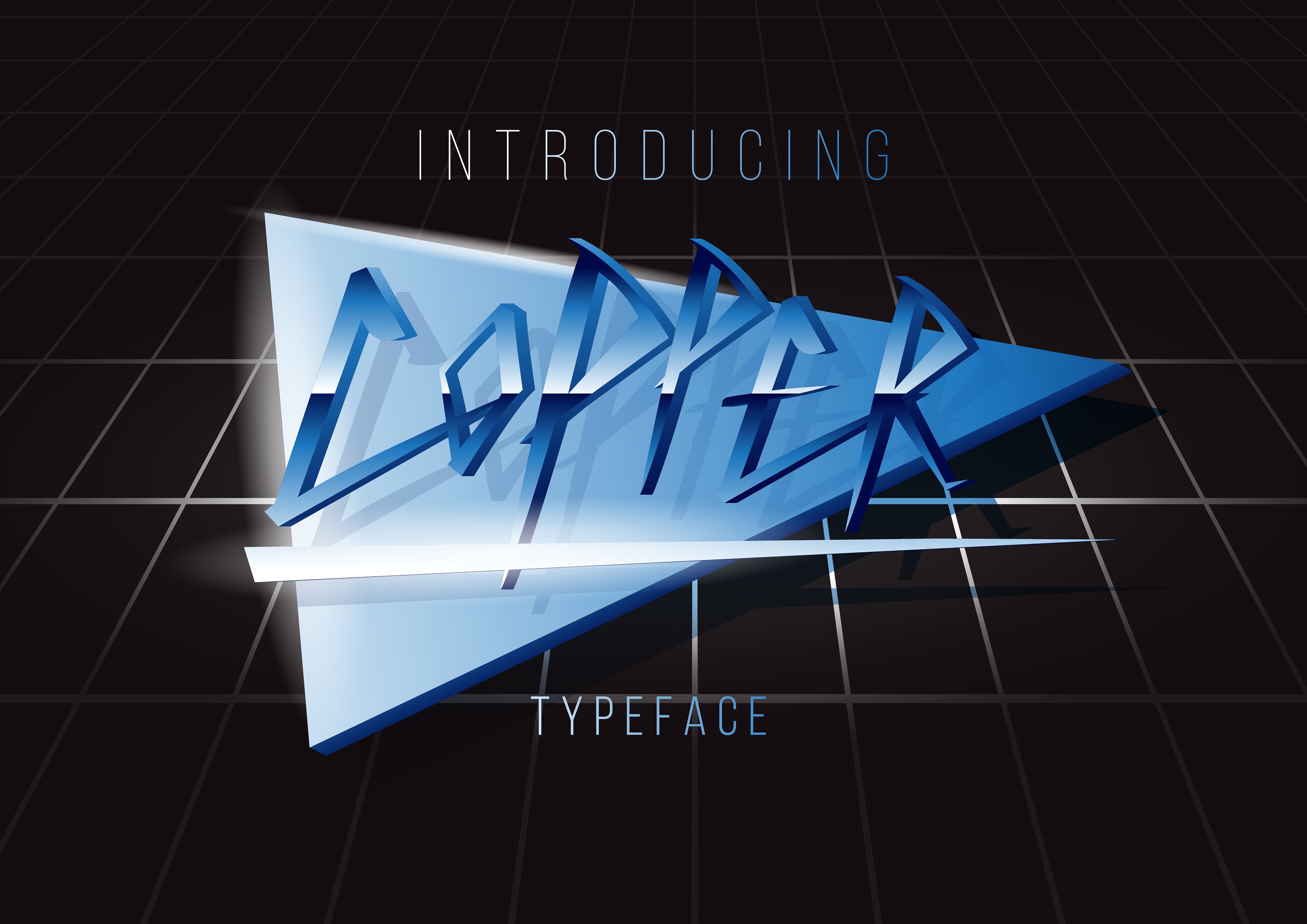 COPPER font inspired by movie logo from 80s until early 90s. Always fit for your band logo, poster quote things, branding, magazine headlines, etc.
Lazarus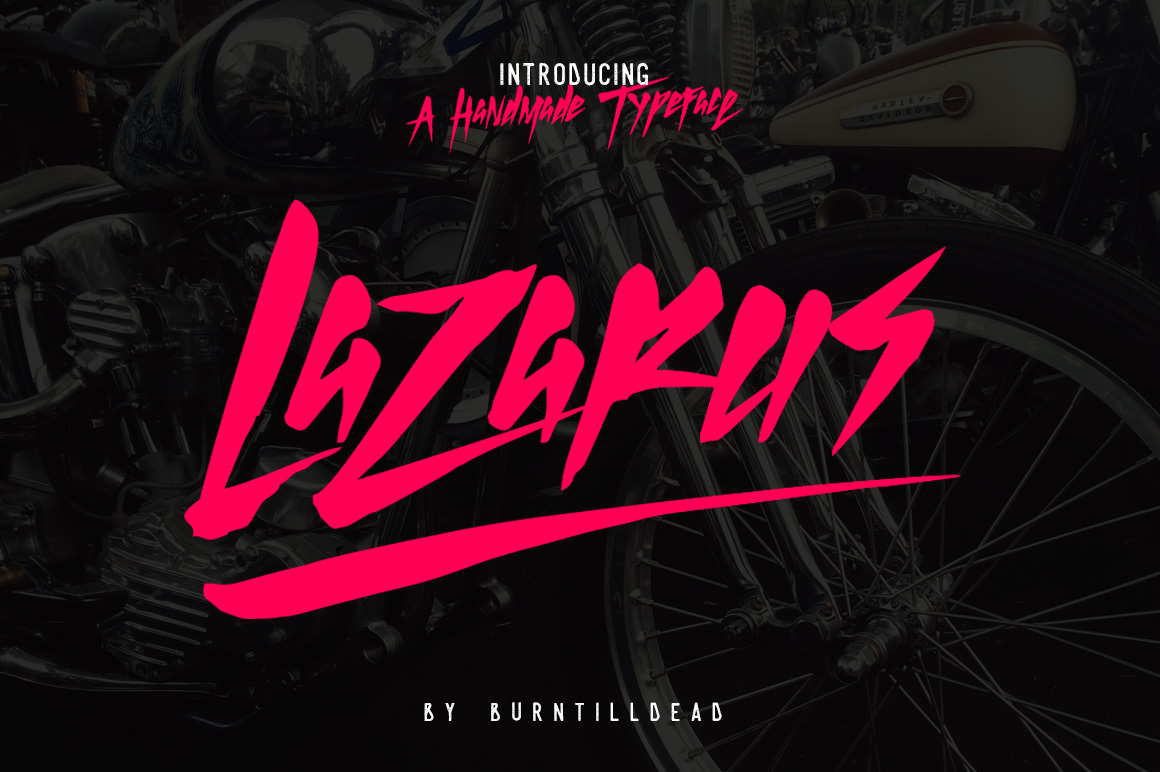 Alternates Glyphs for several key Upper & lower case characters are also available, accessible in the Adobe Illustrator Glyphs panel, or under Stylistic Alternates in the Adobe Photoshop OpenType menu.
Oh Blazt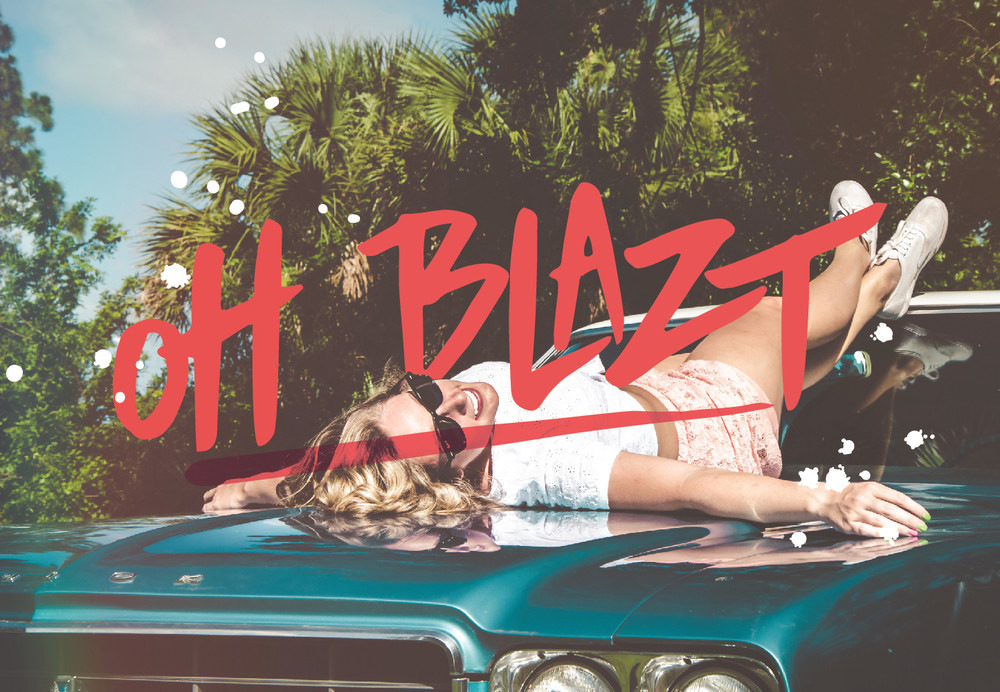 Oh Blazt is a powerful and edgy display font, great for headers, logos and attention-grabbing words or phrases. Oh Blazt inspired by 80's retro design.