YouTube is one of the most famous video sharing channels where you can learn everything and Procreate tutorials are no exception.
Many users have shared their Procreate tutorials for their YouTube subscribers that explain the use of the app in a simplified manner. Check out these free tutorials to help you make the most of the app and create stunning digital artwork with your ipad. For some extra honing of procreate skills, you may read here.
Once upen a time you have downloaded the Procreate App, you will open the main window to design your creative ideas. Now that you explore the panel and check the procreate brushes, you have a wisht to learn their use and that is when these tutorials will help.

At the below stage are some excellent YouTube channels that impart knowledge using the practical approach:
1. Procreate Official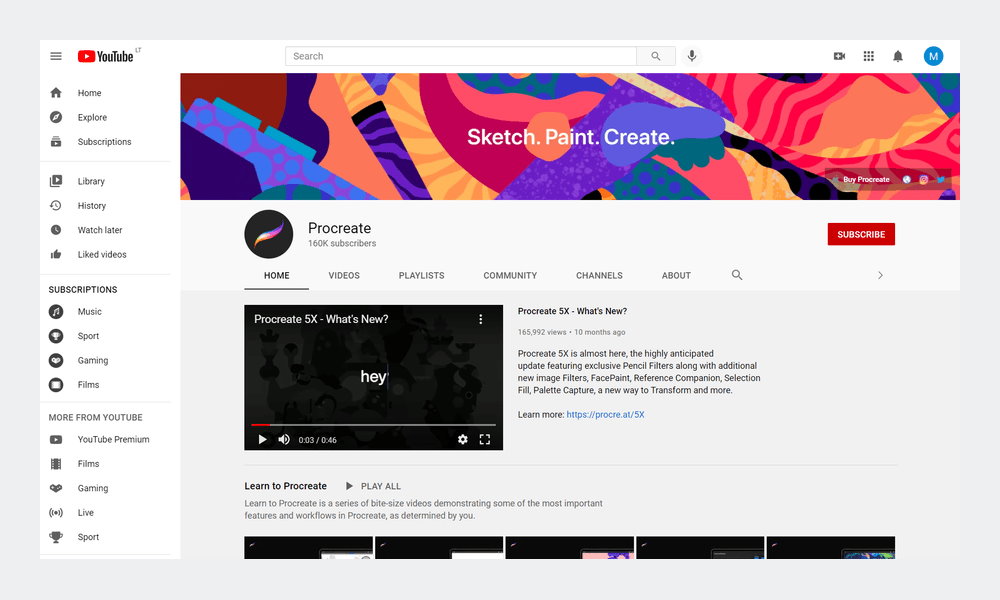 In this official Procreate YouTube channel you will get not only amazing tutorials how to use it or what you can make the most of this app, but also great news related to Procreate.
In the learning section, you will find very short videos of one to two minutes that focus on the key features in the Procreate app. These Procreate tutorials explain the working of the app for beginners.
2. Brad Colbow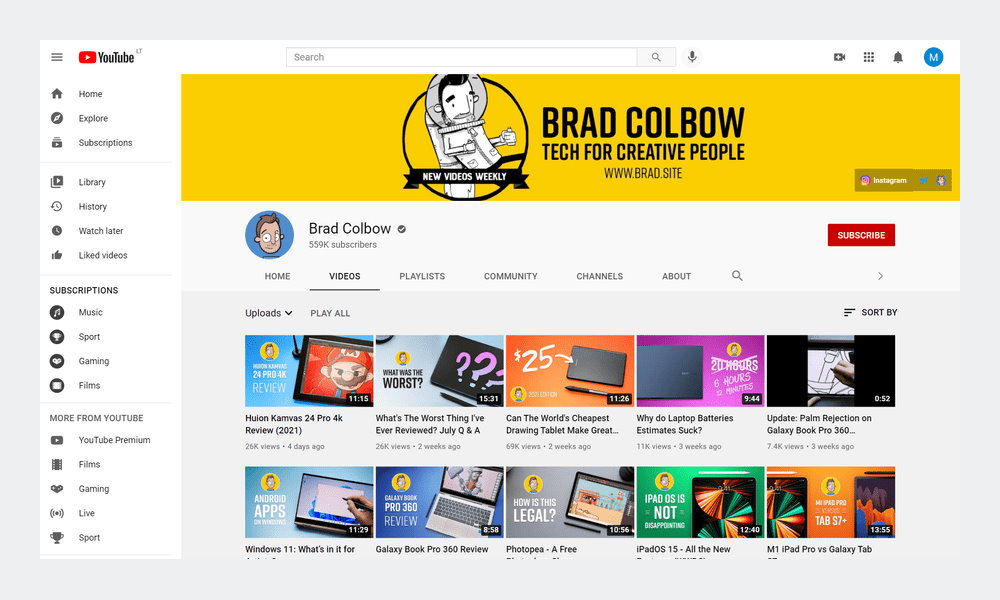 Clean and well done Procreate tutorials for beginners and professionals with technical aspect along with an explanation of the features. All these tutorials have their unique features.
The author will give you a regular update of the technologies that might guide you in things that you are using in a wrong way or are not required at all.
3. Gal Shir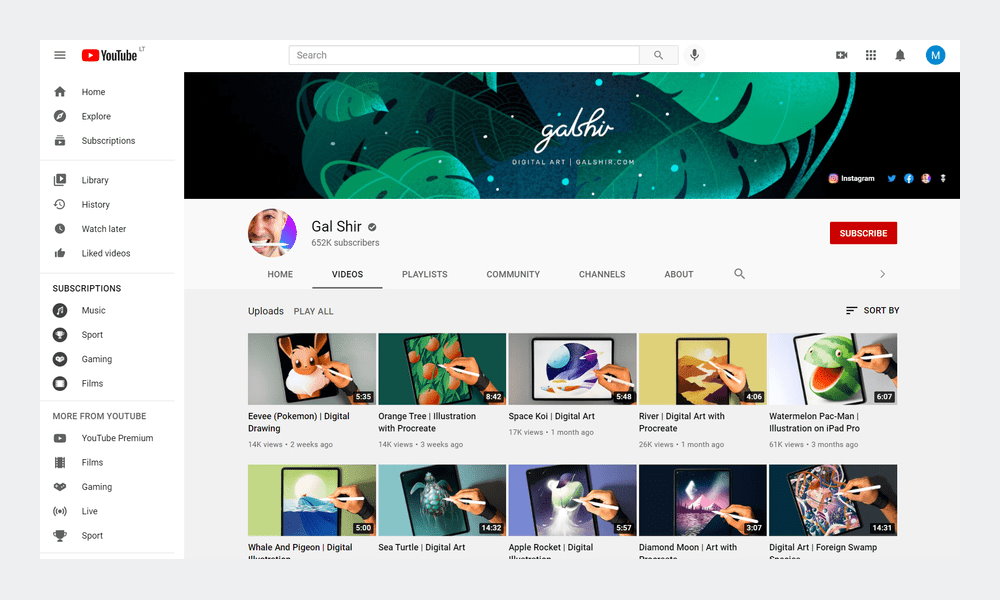 In this channel you will get your ideas realise by following the authors explanation you will be able to create a stunning artwork without any hastle.
These Procreate tutorials are worth to look at every aspect and are regarded as the perfect place for a user who is looking for procreate tutorials that focus specifically on drawing and sketching, leaving all other things behind them.
4. Angela Kalokairinou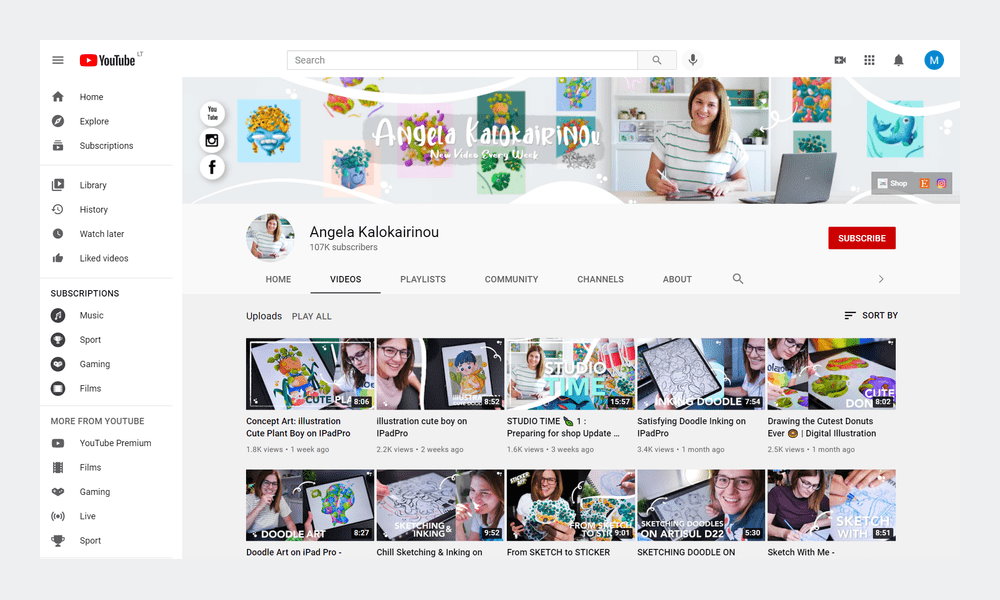 A very tallented person showcase shes professional artworks by using Procreate app and ipad. All of shes works you will get a detailed video explanations, you need just to follow the steps and try to create something similar. You will truly inspire yoursel and if you are a cartoon and animation fan you will like them a lot.
These Procreate tutorials also teach one how to make use of different objects or how to work with them such as a glass dip pen.
5. James Julier Art Tutorials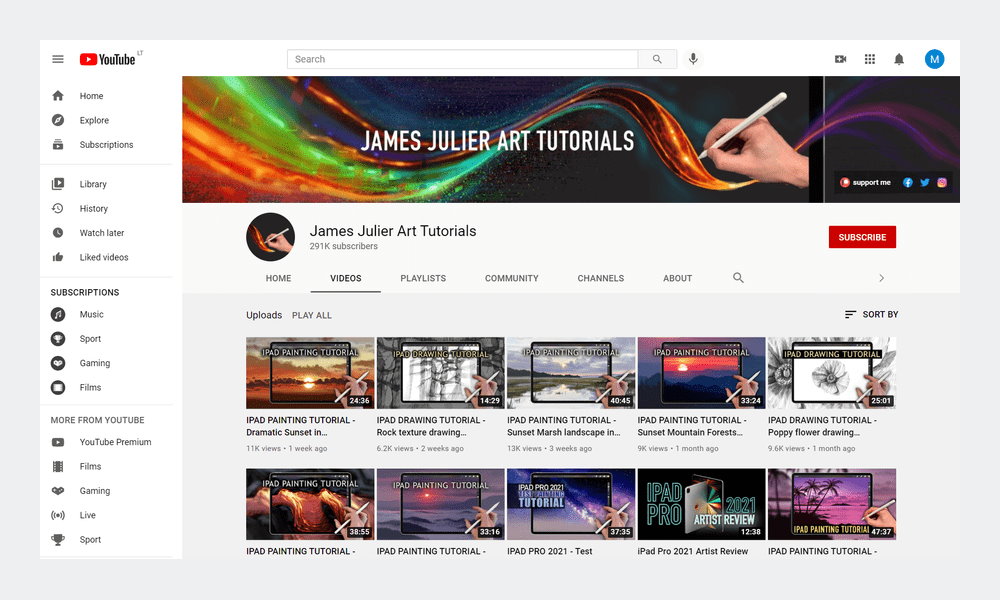 This creative YouTube channel is full of stunning art demos to learn. There is no such classification among the videos but you will still find everything you are looking for very easily.
These Procreate tutorials have videos dedicated specifically for the beginners, which helps them to understand the working of app and makes them aware of the features.
6. Bardot Brush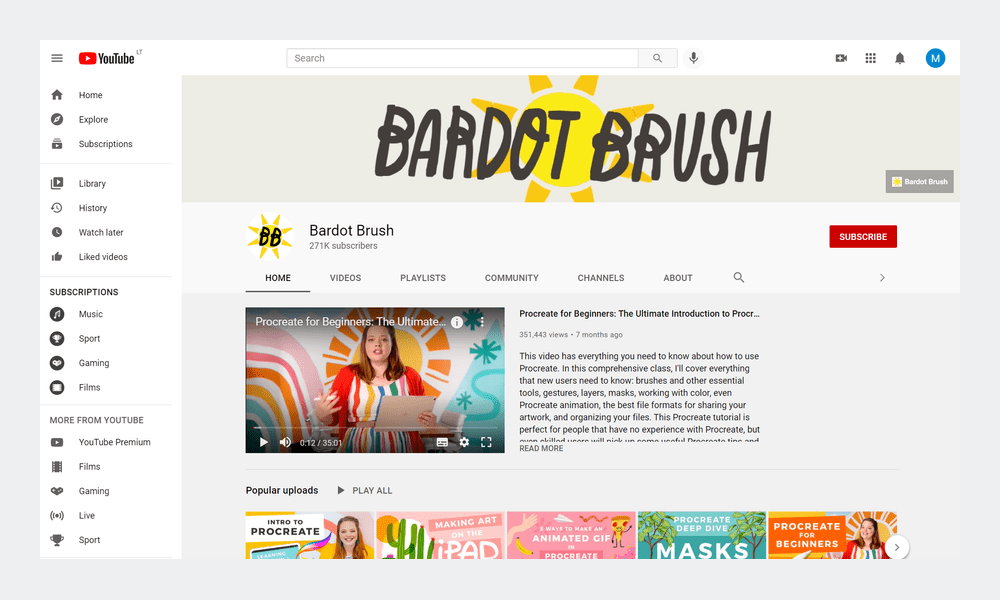 Bardot Brush is on of my favorites, I like her content because it is equally as good and it really helps you learn the basics of Procreate app and how to use Procreate brushes to create stunning designs.
You can learn much more from her video tutorials, so bookmark them for your future learning.
7. Ghost Paper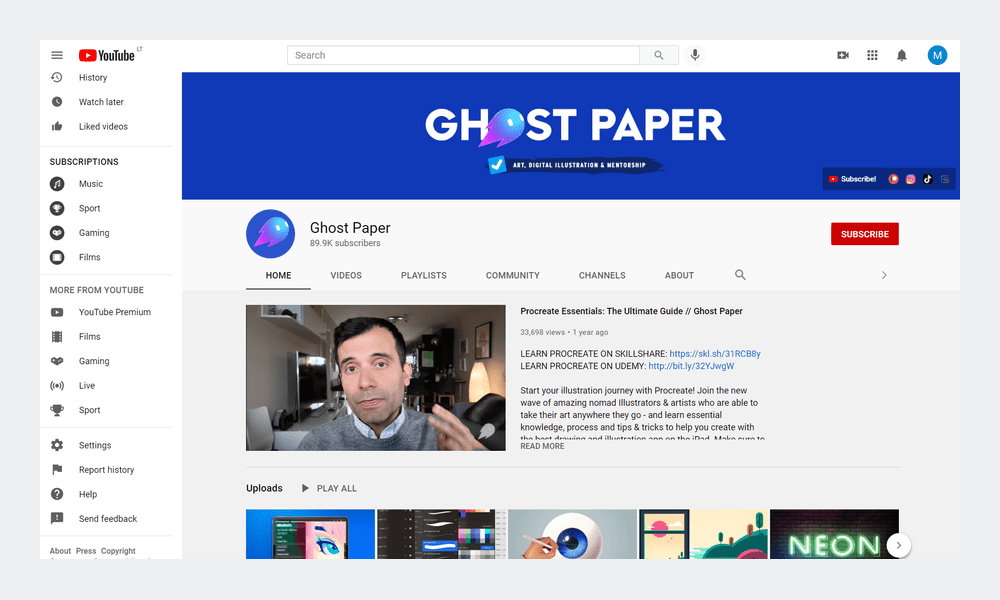 Ghost Paper create videos to help you learn how to create your own art using the ipad and Procreate app. In their collection you will find explanations for the beginners and of course for the artists who have experience.
The artworks made by them are absolutely creative and worth to look for.
8. Art with Flo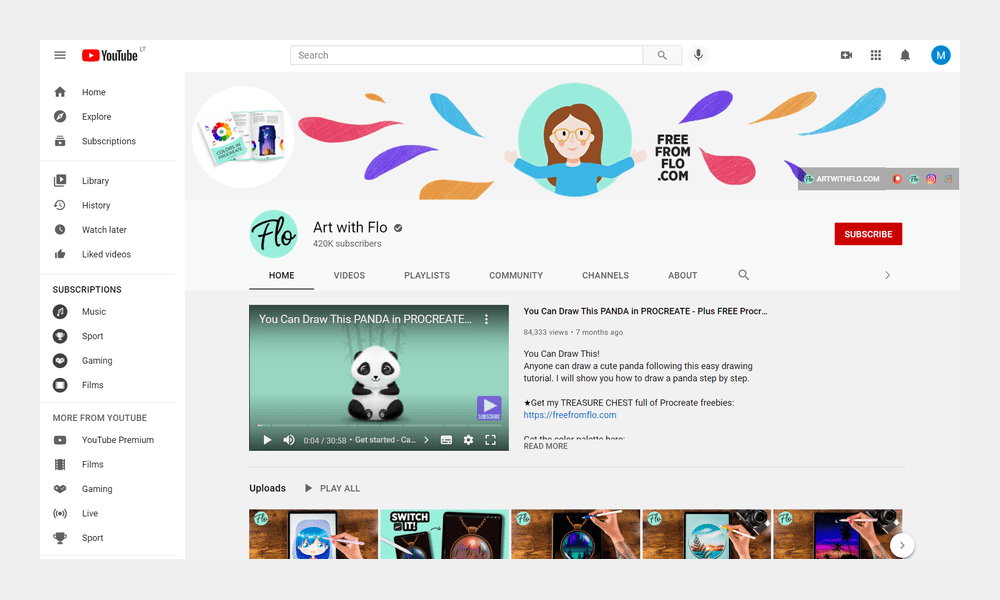 Watch their tutorial videos about how to draw in painting software like Adobe Photoshop on PC and the Procreate app on ipad. Flo will explain you about the drawing basics and painting techniques, show you how to tackle specific subjects, like how to draw eyes, lips, faces or even bananas!
Learn to create amazing artworks and bookmark this YouTube channel for your future learnings and find something new everytime you come in.
9. Stayf Draws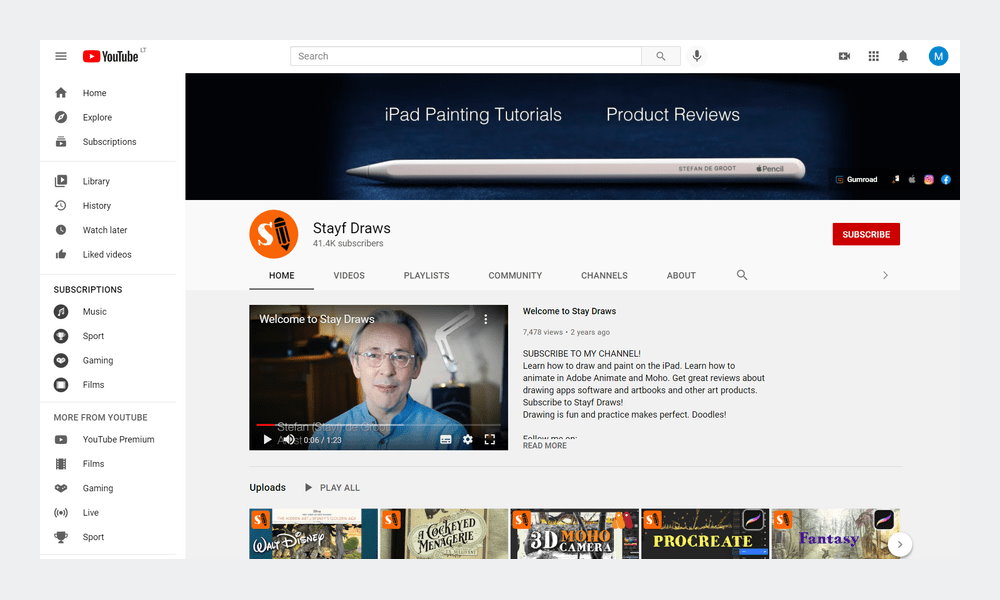 Stefan (Stayf) de Groot, a Dutch artist creaing video tutorial about drawing and painting on the iPad Pro in Procreate and other drawing apps.
He have 20 years experience and skills to make his job professionally, that videos are explained well also if you are just a beginner. Come in and watch how to work with Procreate app.
10. Haze Long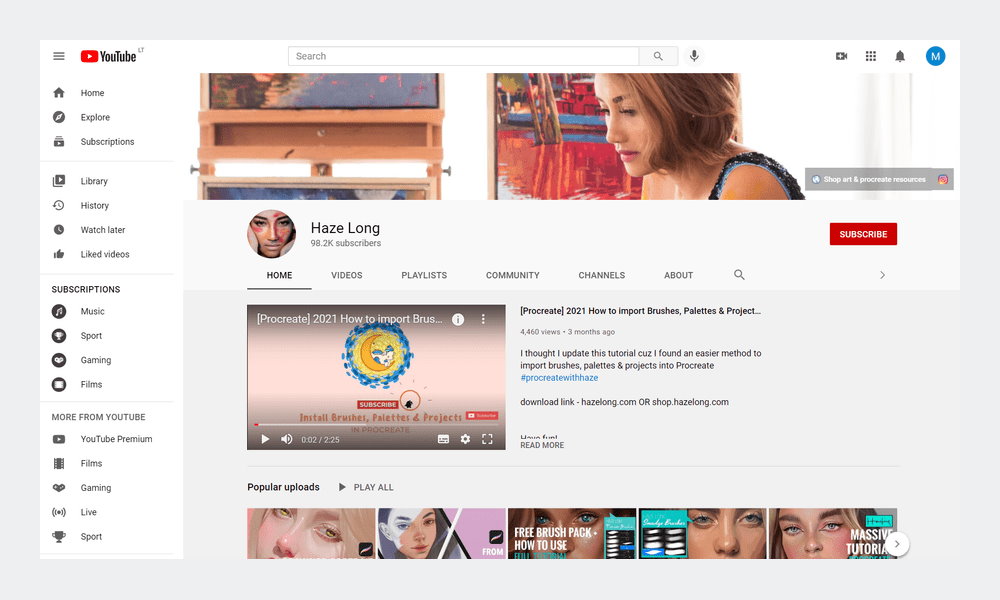 Haze Long is an professional artist in Procreate area from Malaysia. She making videos about art, illusions and speed painting. In shes collection is a lot of Procreate tutorials with free brush packs, color palettes and practice files for download. Worth to look for.
Featured image by freepik.com
Published by
decolore
Thanks for being a part of this beautiful blog. Hours spent to create this web space to our visitors as much useful as we can. We're living with a pace of life and build beneficial collections related to graphic and web design. Here we come up with premium and free collections like mockups, backgrounds, fonts, wordpress themes, branding, inspiration, tutorials and informative articles for professional designers and beginners. Go ahead and let's be a partners! View all posts by decolore