An modern illustrations is booming the online industry. A lot of business making their websites with eye-catching illustrations for better user interface and simple explanation of their business idea.
Here we have prepaired the collection of mind blowing WordPress themes. Having your own portfolio website will help you stand out from the crowd, show your uniqueness, build trust, and make sure that others can actually find you.
So whether you want to sell your services or are you looking for a job and want to be hired, here are more as 20 best WordPress themes for showcasing illustrations.
You may also like:
Marée – Illustration and Design Portfolio Theme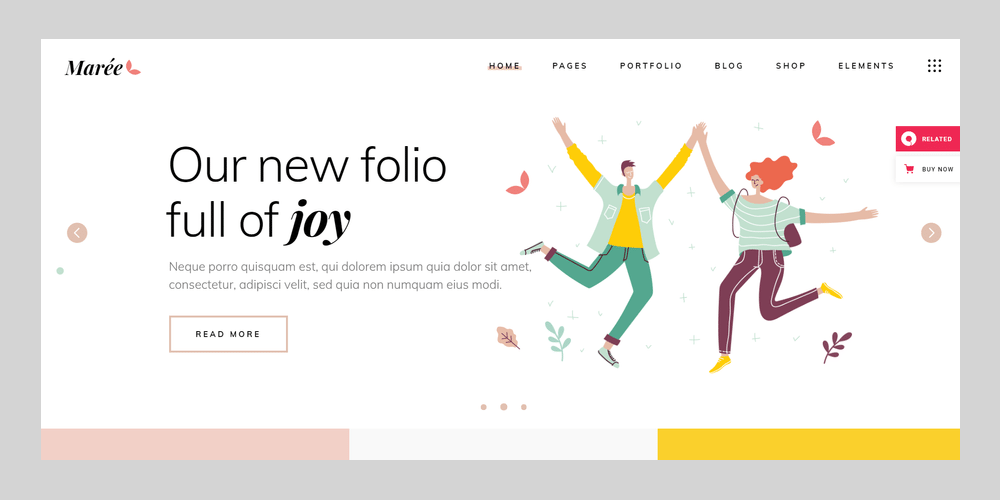 It is a spic-and-span illustration & design portfolio just waiting for your work to start populating its templates! Whether you wish to create a personal portfolio, a design portfolio for your agency or any type of illustration portfolio or art portfolio, get Maree and you're all set. It's got a professional layout collection, and a personality you'll simply adore!
Notio – Creative Portfolio WordPress Theme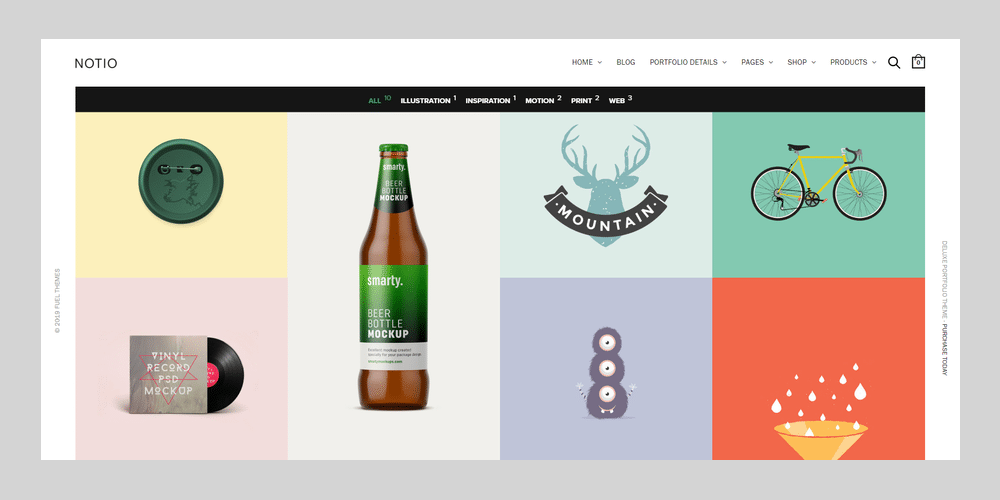 Notio is a simple and elegant theme designed for creative people. The default homepage layout is in the popular masonry style which makes it ideal to feature images for each post and makes your illustration portfolio fun to navigate.
Mintus – Portfolio Theme for Illustrators and Designers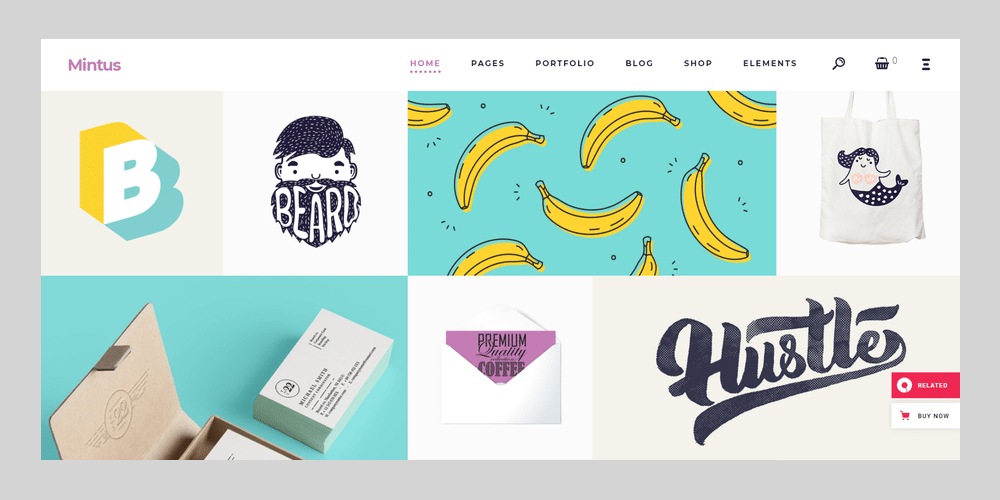 If you're an illustrator, you want your online portfolio to be a space where people will immediately get an idea of your work, Mintus for every designer, illustrator, creative agency and artist out there.
Brynn – Creative Portfolio Theme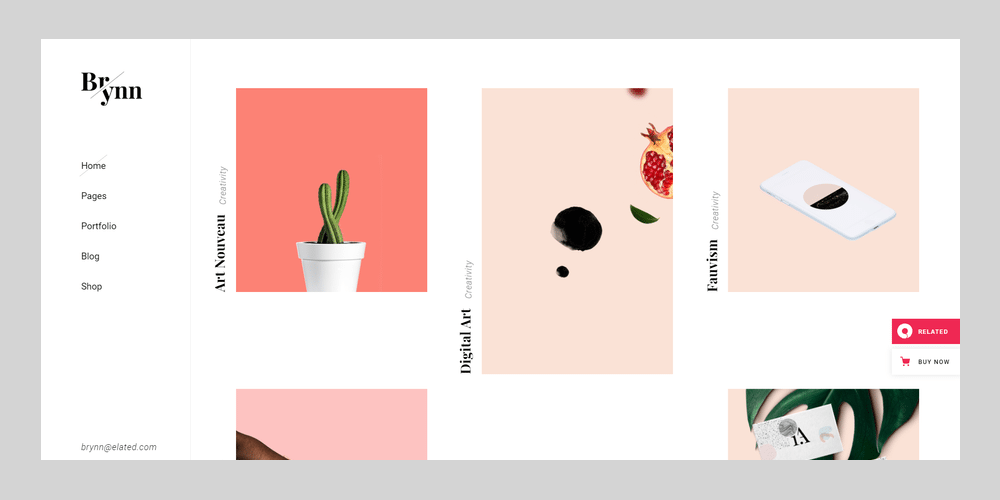 It's a theme streamlined to provide you with everything your portfolio can ever need. Creating a professional portfolio website is as easy as it gets! Whether you are in freelance, illustration, art direction, design, or perhaps you are an artist, a design agency or any other type of creative, Brynn has you covered!
Halogen – Innovative Portfolio Theme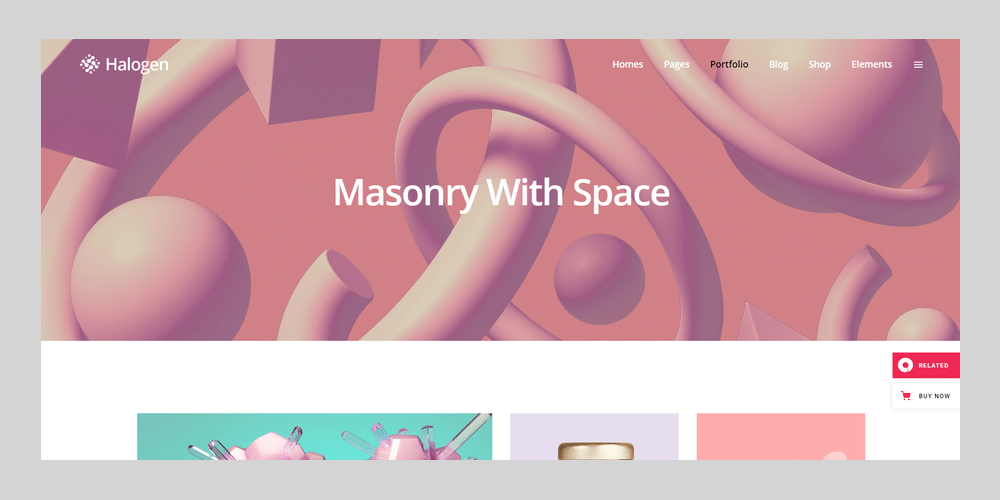 This innovative portfolio theme is a perfect toolkit for every freelance and creative business. Packed with vibrant home pages and fully customizable inner pages, Halogen is much more than portfolio theme.
Fuego – Creative Portfolio Theme for Design Agencies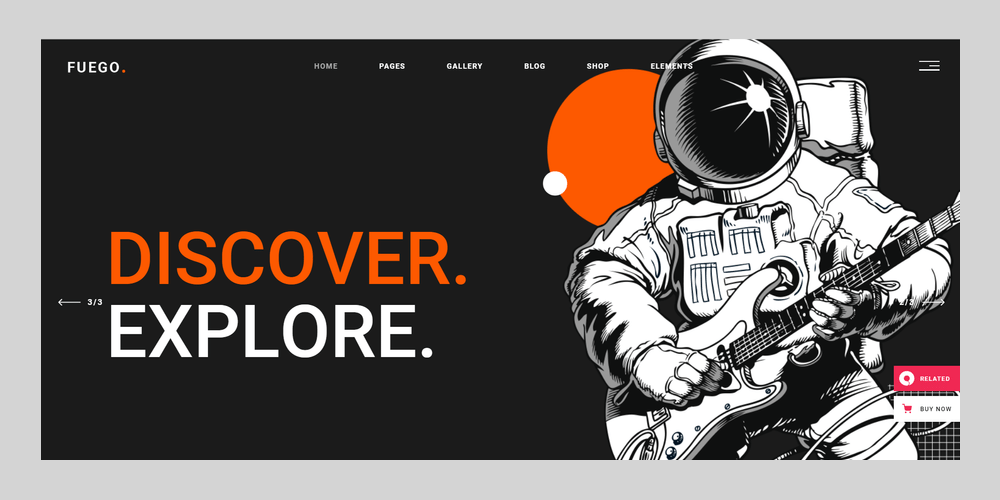 Kindle your creative spark with Fuego. Made with all creatives in mind, this theme is a perfect choice for every design agency or creative agency. Its huge collection of portfolio layouts will allow you to showcase your illustration, creative design or branding projects like a pro.
Tahoe – Portfolio Theme for Creatives and Freelancers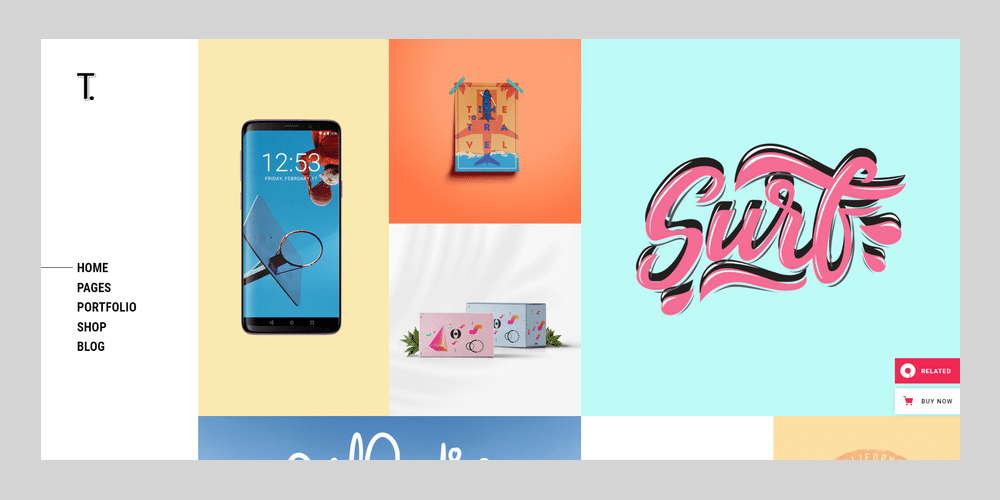 With more than 20 alluring portfolios layouts to choose from and highly malleable home & inner pages, you can easily build a remarkable website without knowing a single line of code. If you are you looking for an inspiring and effective way to build up your Illustration portfolio with the type of work then this theme show who you are as an artist and appeal to the types of clients that you want to work for.
Illustrator – Designers and Artists Portfolio Theme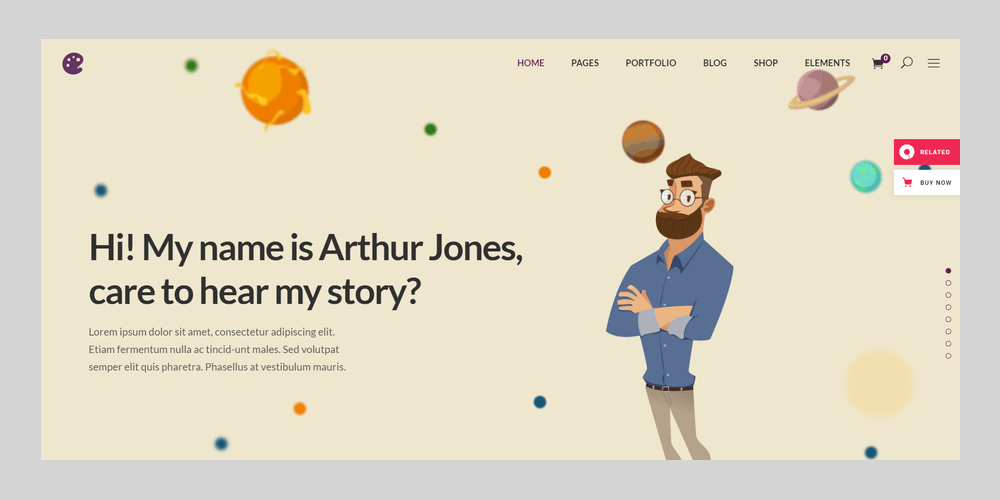 Illustrator is an astounding theme made for every artist, storyteller, designer, and creative alike. It is filled to the brim with versatile elements and layouts that can be easily altered, depending on the needs of the user.
Uncode – Creative Multiuse WordPress Theme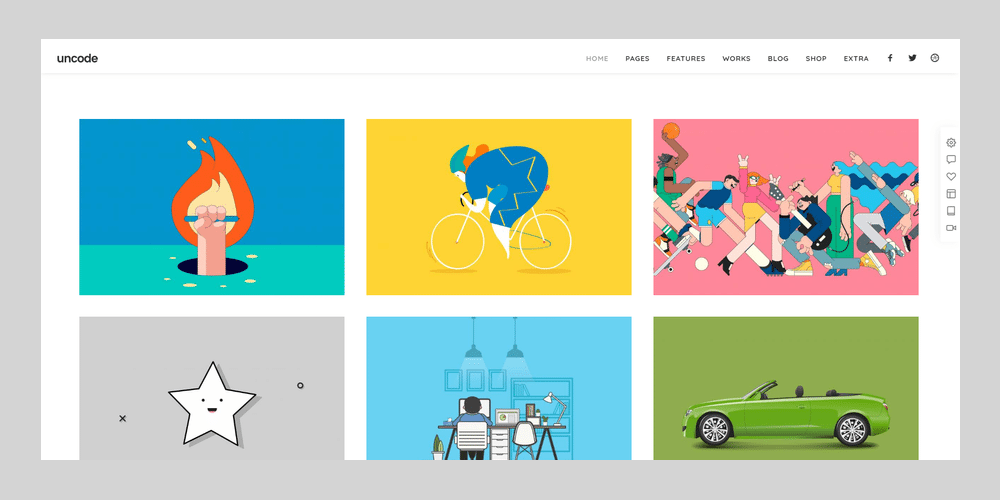 Users can design their own layout, and there is a limitless range of possibilities. The process is quite user-friendly, given that it relies on Drag-and-Drop technology. You do not need previous coding in order to create a beautiful layout. Uncode is optimized for search engines, and it has fast loading speeds. Users can showcase gorgeous media galleries and flawless CSS3 animations. It is also possible to modify the post typography thanks to the implementation of Typekit, Google Fonts, Fontdeck and Font Squirrel. For those who wish to sample Uncode, a live preview was added.
Fraxos – Creative Portfolio WordPress Theme
Fraxos is a gorgeous and technically proficient portfolio theme that crafted with creative minds to impress your visitors with perfect digital experience, Intuitive user interface give the power to mold & shape your website in your hands. Modern and forward thinking features helps you to succeed in digital culture.
Kenozoik – Vibrant Portfolio Theme
Kenozoik is an arresting portfolio theme made for any creative agency. With its set of vibrant homepages, you can introduce your work in a truly impressive way. Its portfolio gallery is remarkably vast, and it lets you share your illustrations and projects in a myriad of ways, such as cascade or metro style, to name a few. You can also include a video background, add a coming soon page, and much more with this truly astounding portfolio theme. It's an excellent choice for all freelancers, studios and all creatives in general.
Haar – Portfolio Theme for Designers, Artists and Illustrators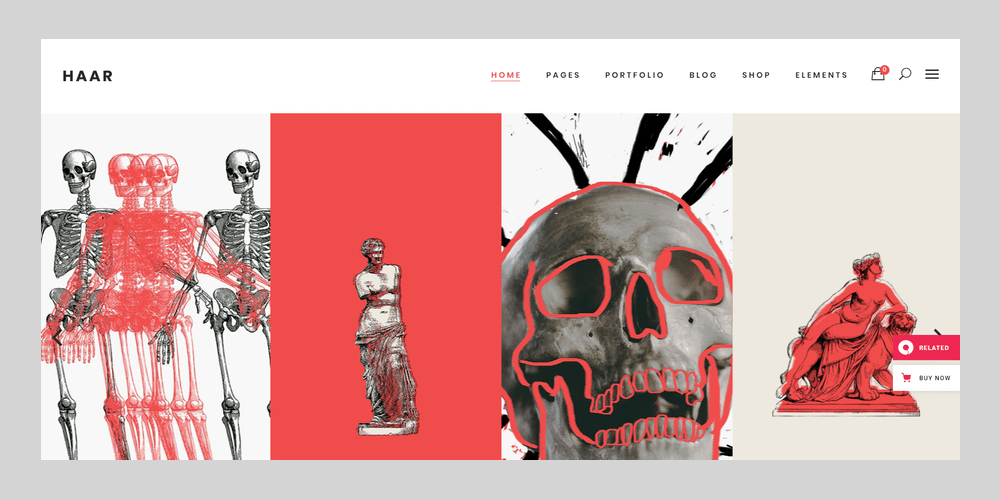 The theme has a modern design style and provides users with a large set of practical homepage and inner page examples. Templates come in numerous styles, such as masonry portfolio, horizontal, metro style, and it also features portfolio carousel, interactive showcase and split slider. It is a great choice for any art studio and it allows users to showcase their illustrations in an impressive manner.
Manon – Portfolio and Agency Theme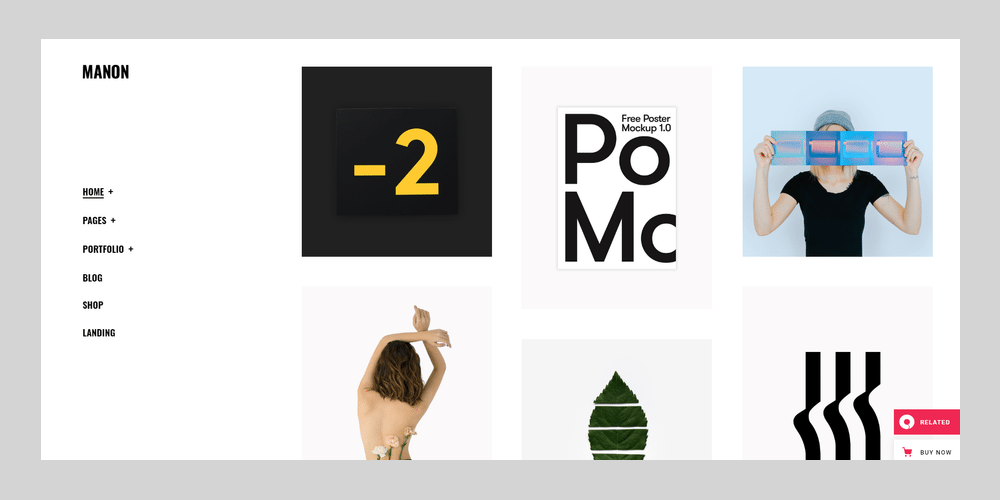 Create an impressive visual representation of the depth and volume of your work with Manon, a modern portfolio and agency theme! It packs a collection of more than 30 creative portfolio layouts as well as a large set of portfolio elements and features, so you can easily demonstrate your finest works and skillset.
Bryson – Illustration and Design Portfolio Theme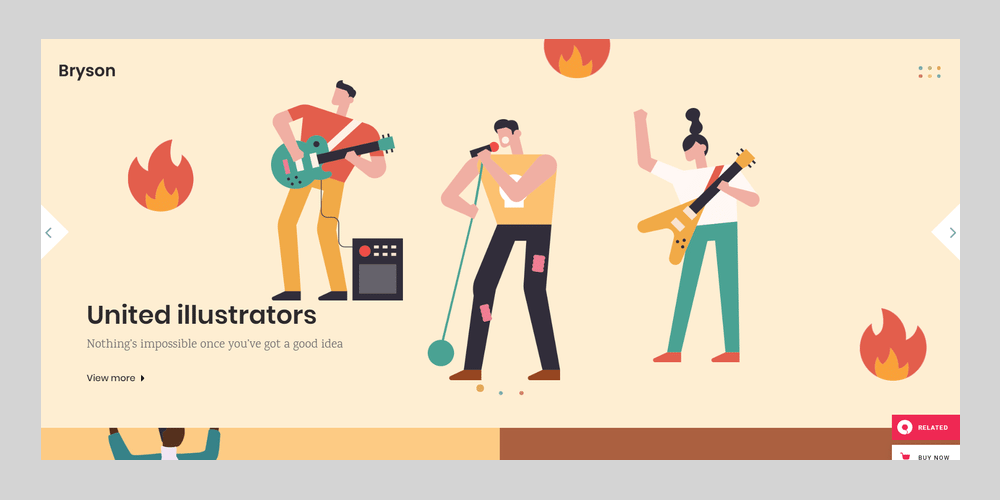 Do you want to get a beautiful new illustration or design portfolio? Meet Bryson, a theme we created for every illustrator, designer, freelancer, and artist. Show off your work in a captivating fashion – it's more than easy with Bryson, a portfolio we made for you.
Dieter – Authentic Artist and Creative Design Agency Theme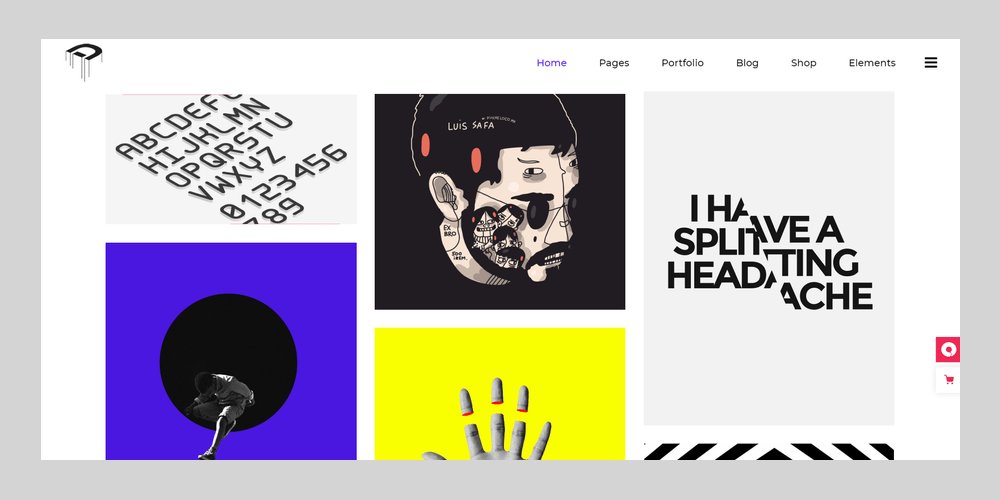 Creativity at it's finest – Dieter! Our compelling, artistic theme has been carefully crafted for the needs of any modern-day creative agency, artist and design agency. It is filled to the brim with astounding portfolio layouts, such as the masonry, pinterest, carousel, metro portfolio, which all enable you to create an attention-grabbing website.
Büro – Creative Agency and Freelancer Theme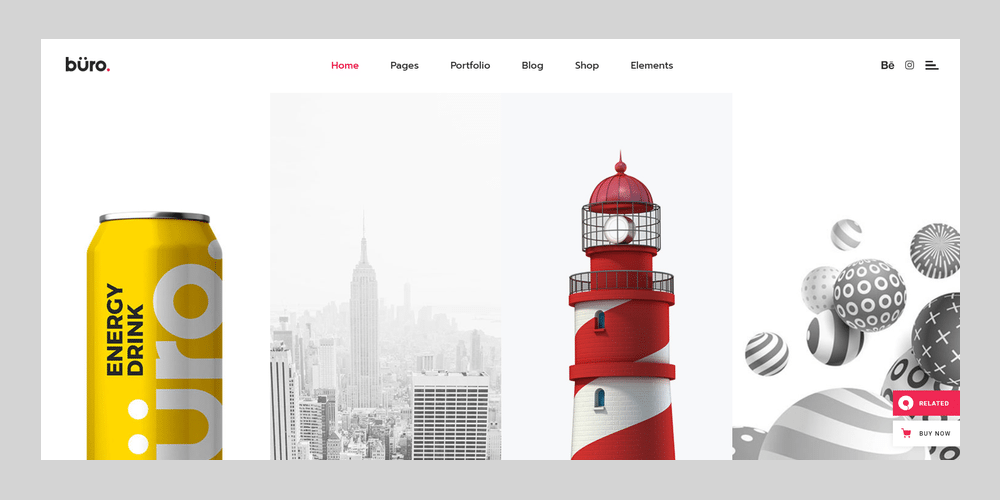 Buro is a perfect toolkit for every creative agency, freelancer or digital studio. This WordPress theme is packed with a wide array of features and layouts. If you search for a bold and modern design followed with great functionalities, this theme is for you. Create amazing agency portfolio, designer portfolio or freelancer portfolio in no time.
KON/CEPT – A Portfolio Theme for Creative People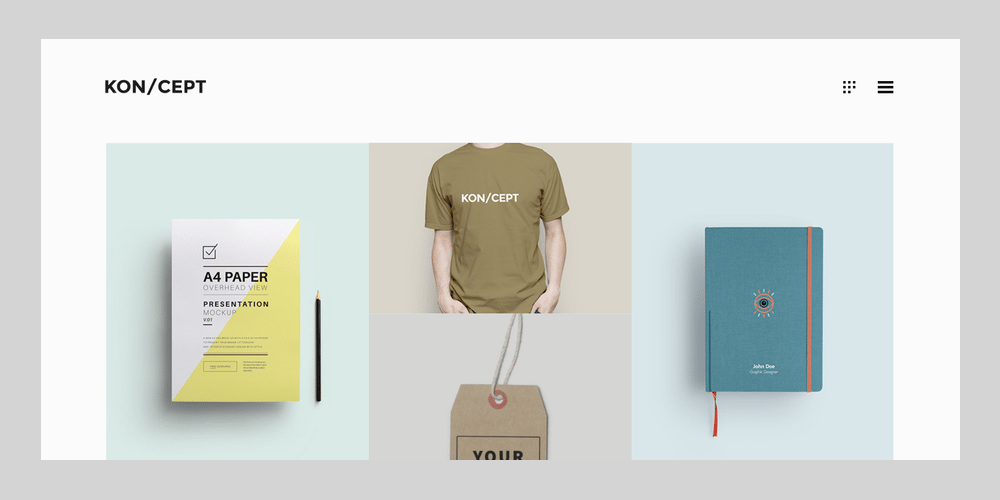 KON/CEPT is a unique portfolio WordPress theme, focused on minimalism, elegance and simplicity. It's created around a modular concept and an amazing masonry portfolio grid. Packed with a lot of useful features, options and shortcodes, this theme offers the best solution for any niche.
Benue – Creative Portfolio WordPress Theme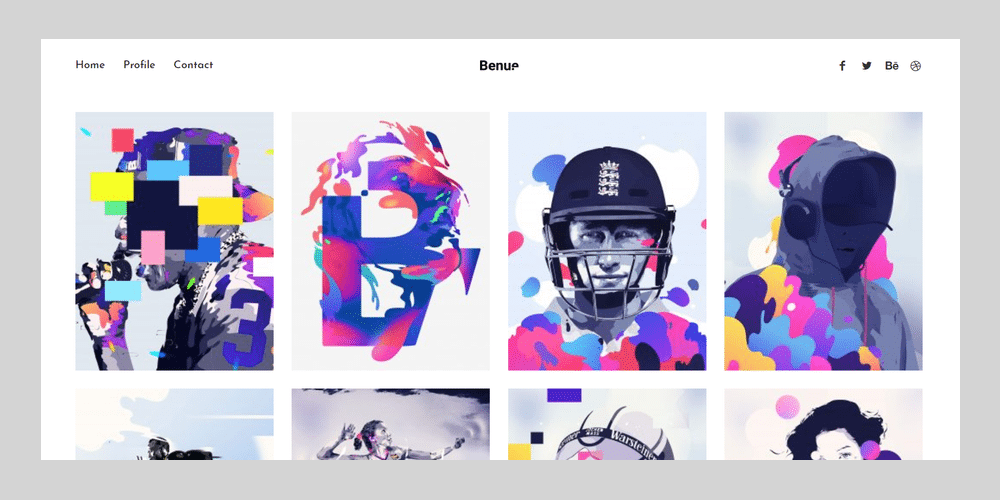 Benue is a niche modern and creative portfolio theme. Built by professionals for professionals: freelancers, agencies, creatives, architects, photographers, video makers and other individual creative folks. Benue portfolio supports responsive layout so it looks great on mobiles and tablets.
Voxco – Portfolio Theme for Creative People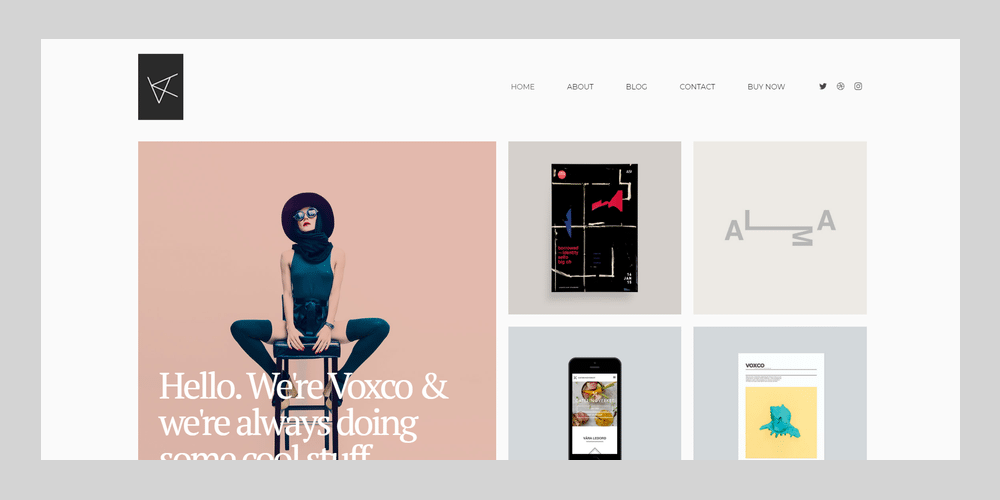 Voxco is a beautiful, sleek, and responsive WordPress portfolio theme. It gives you the speed and flexibility you're looking for in a theme, so you can build a stunning website to showcase your work and create a pleasant experience for your visitors.
Tetsuo – Portfolio and Creative Industry Theme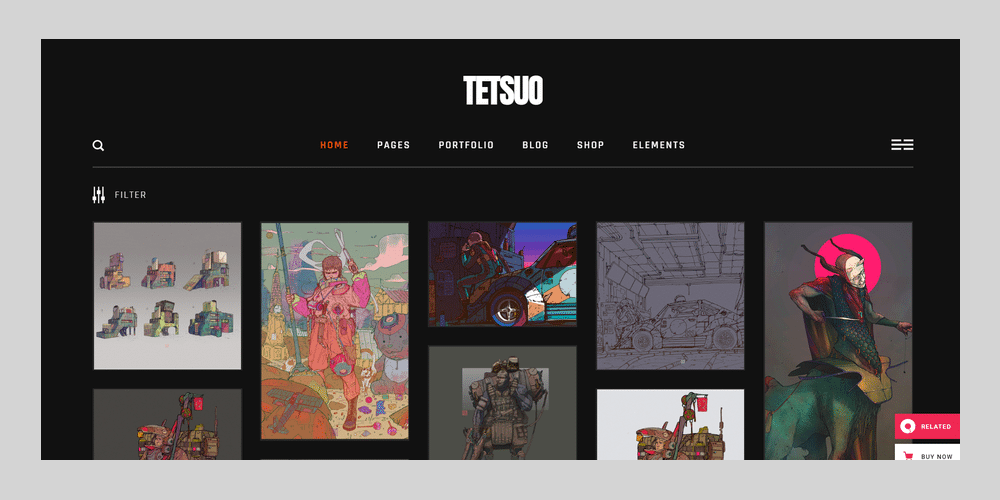 Inspired by iconic manga and cyberpunk culture, Tetsuo is a creative portfolio wordpress theme for every designer, artist or illustrator. Designed in a modern manner and packed with a ton of flexible elements, Tetsuo is perfect for work presentation or any kind of showcase.
Bolge – Artist and Designer Portfolio Theme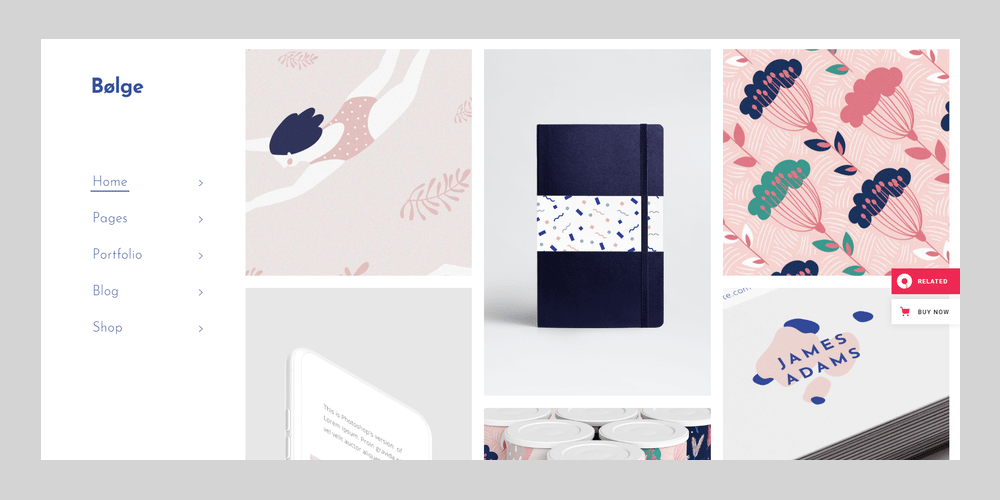 Are you an artist, designer or a freelancer? We created all-in-one solution for your creative portfolio. Meet Bolge. This vibrant theme is ideal for designers and artists. Packed with 18 amazing homepages and 25+ portfolio layouts, Bolge is a dream theme for everyone who wants to showcase designer portfolio, illustration works, book design, typography or design of any other kind.