The Novel Coronavirus (COVID-19) has become the massive global menace for humankind, with the number of cases growing exponentially. For that matter we have gathered a collection of more as 10 well crafted WordPress themes dedicated to Coronavirus (Covid-19). These themes is created specialy for medical purposes, so if you need so kind of WordPress theme, these can be the greatest choice for you. Keep a good healthy and enjoy!
You may also like:
Veneno – Coronavirus Information WordPress Theme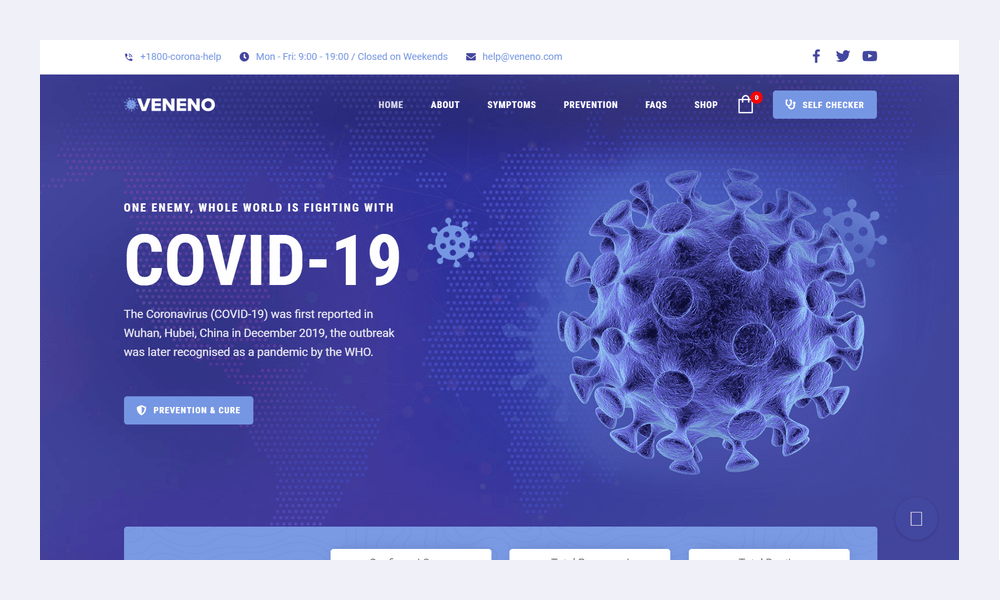 "Veneno" is a full functional WordPress theme designed & developed for medical websites specially Coronavirus informational websites and comes handy for corporate business websites as well.
Sirona – Coronavirus Prevention WordPress Theme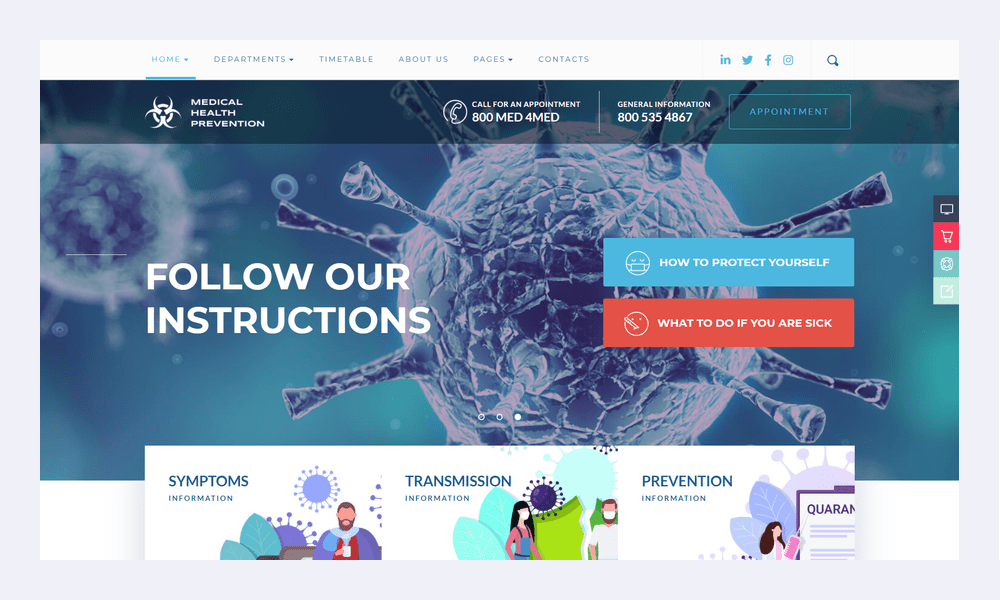 The theme comes with 2 homepage layouts and a number of possibilities of representing your services, staff, achievements and capabilities in a professional manner and with the help of the perfectly structured layouts.
InHype – News & Magazine WordPress Theme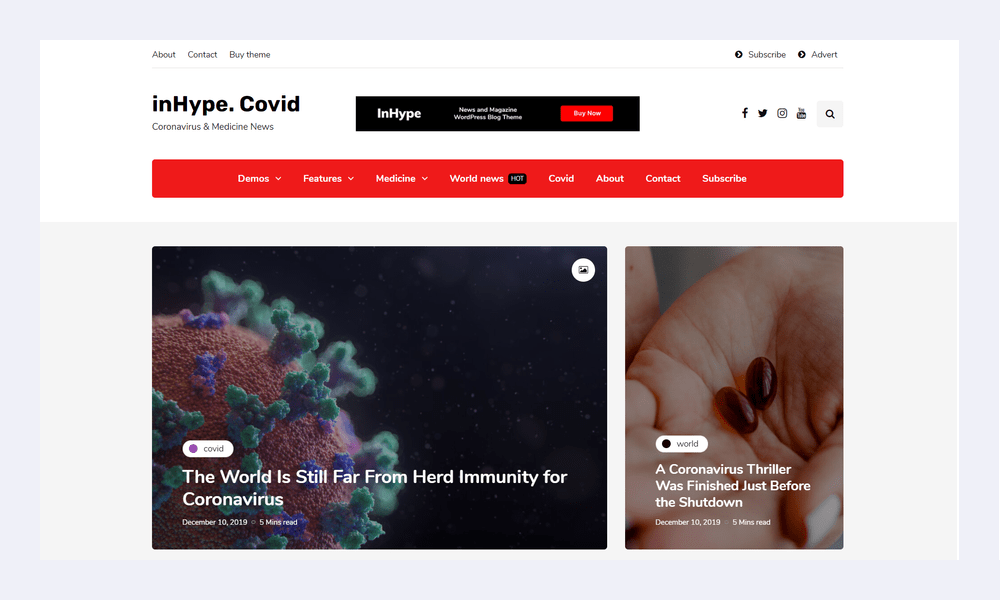 Attractive magazine and news WordPress theme with one demo specialy made for Coronavirus. Enjoy.
Essentials – The Most Advanced WordPress Theme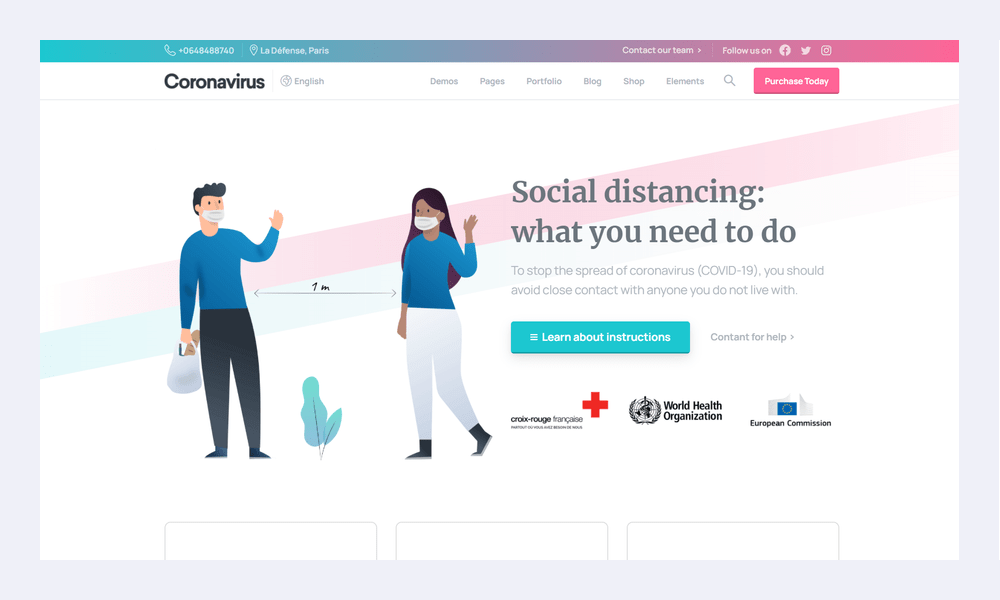 Design and features never seen before with unparalleled attention to detail. Unleash the power of WordPress today with Essentials⚡️ Build stunning and powerful websites without writing a single line of code!
Papr – News Magazine WordPress Theme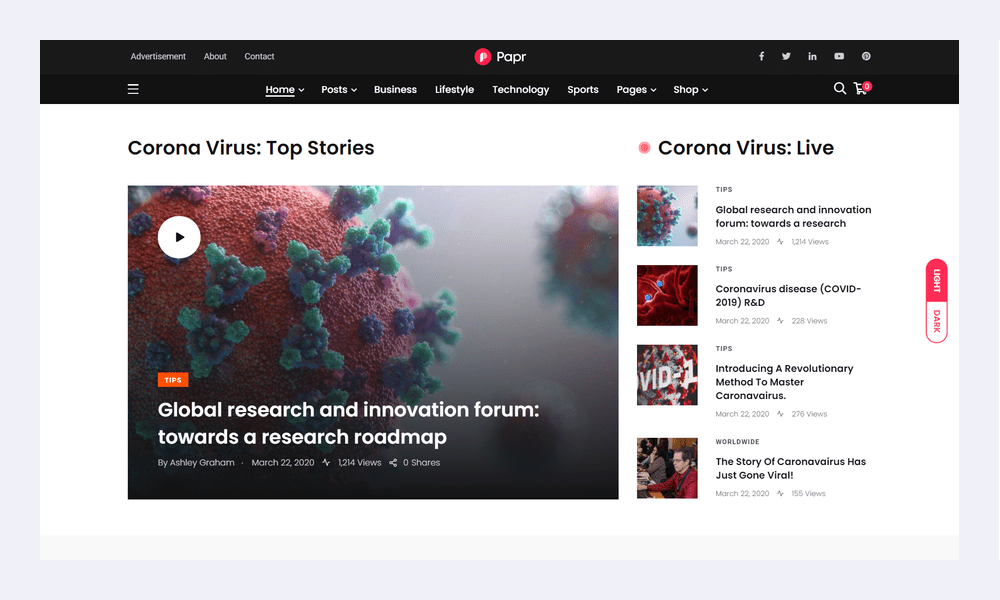 Papr is a premium and trendy newspaper, online news, magazine and blog WordPress theme with super flexibility, Google AMP compatible and fully responsive design.
MedPlus – Coronavirus Prevention WordPress Theme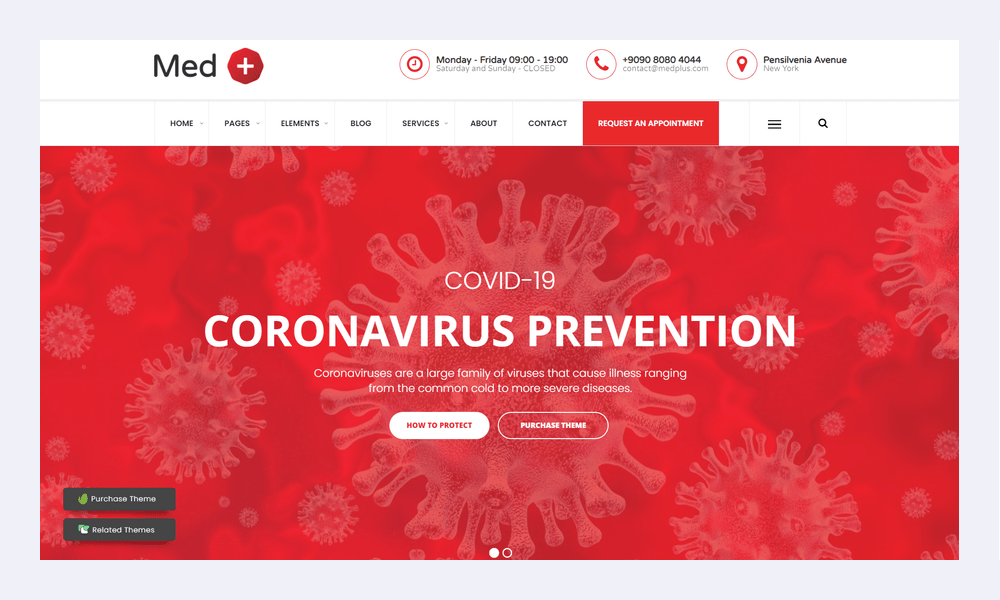 MedPlus theme is perfect for creating quick website landing pages for: medical viruses, coronavirus, corona virus, covid-19, 2019 nCoV and any other type of medical health prevention.
Medicue – Health and Medical Center WordPress Theme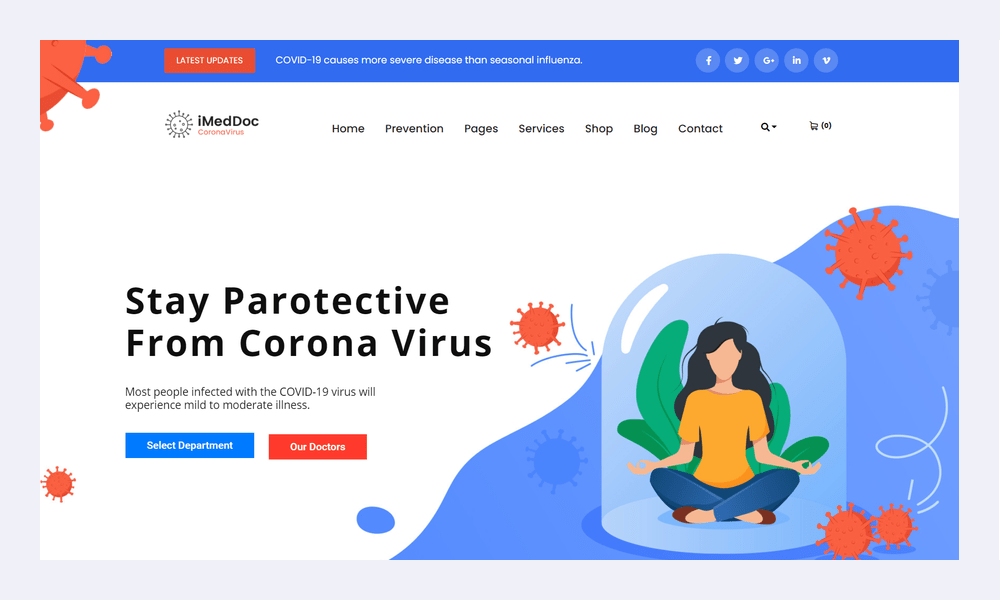 Meticue is a multipurpose medical theme with powerful functionality that lets you create either a private doctor practice website, or a large clinic or hospital website.
Korisna – Virus Medical Prevention WordPress Theme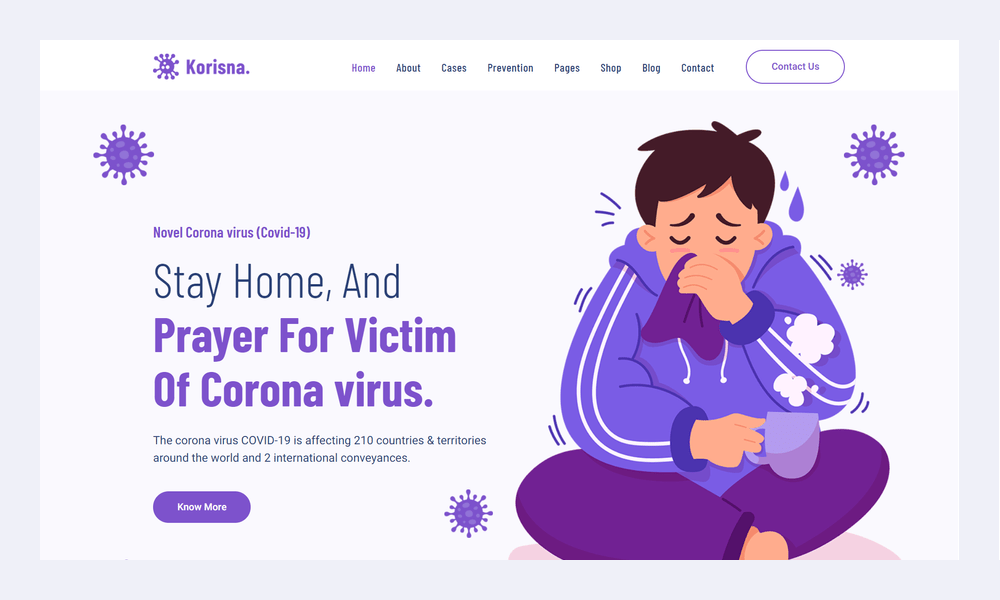 Korisna medical prevention theme specifically developed for all types of Coronavirus medical prevention to raise awareness for COVID -19. It includes areas like symptoms, prevention, news, etc.
Korona – Coronavirus Medical Prevention WordPress Theme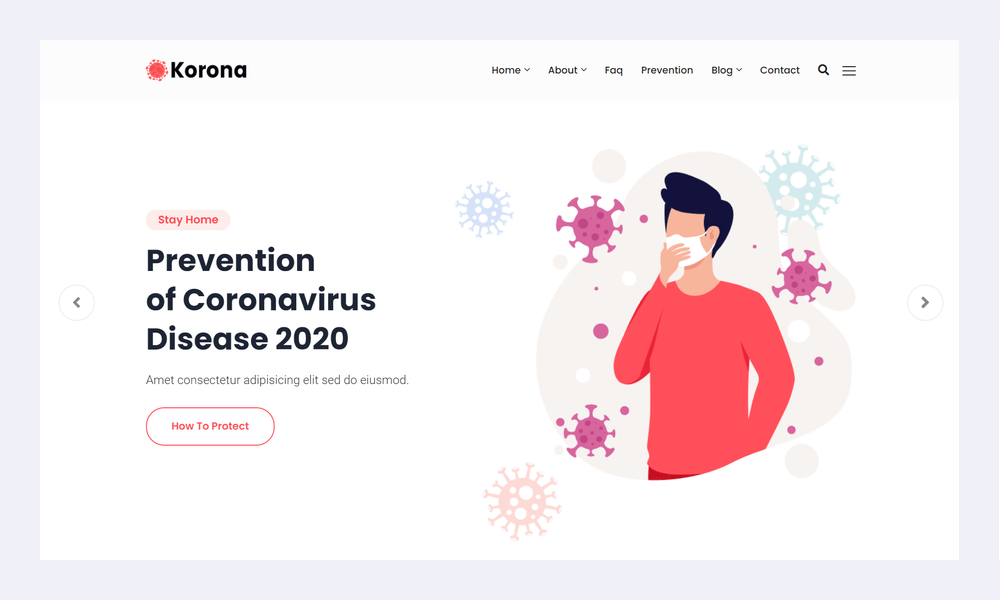 Corona virus template to raise awareness of (2019-nCoV) Standalone template for all medical facilities. Korona is fully responsive! Strong focus on the smartphone and tablet experience.
Coronia – Covid 19 & Medical WordPress Theme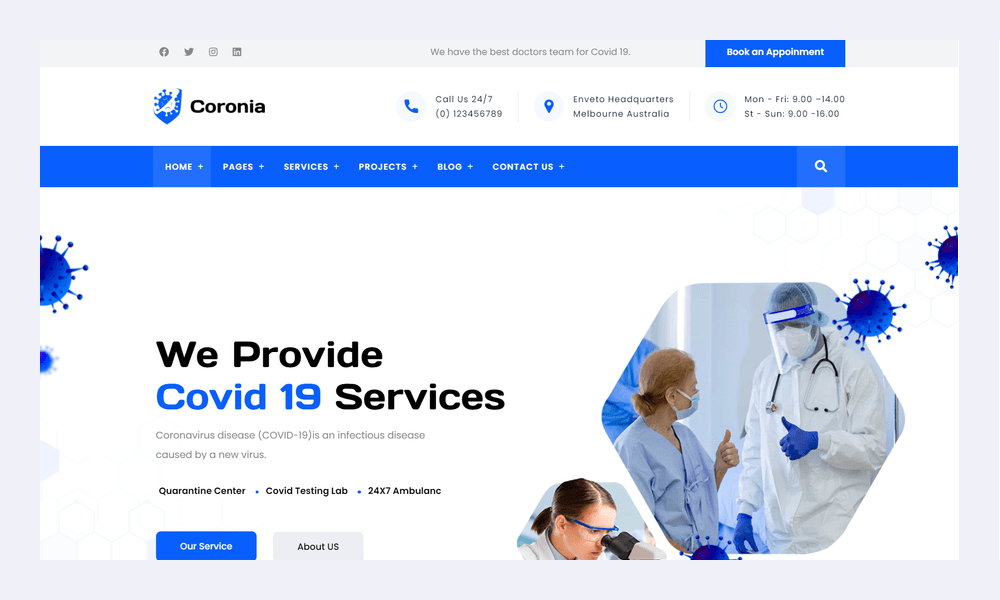 Coronia medical prevention and symptoms developed services WordPress theme specifically for all types of Coronavirus, medical service & medical prevention-symptoms etc.
Rhodos – Multipurpose WordPress Theme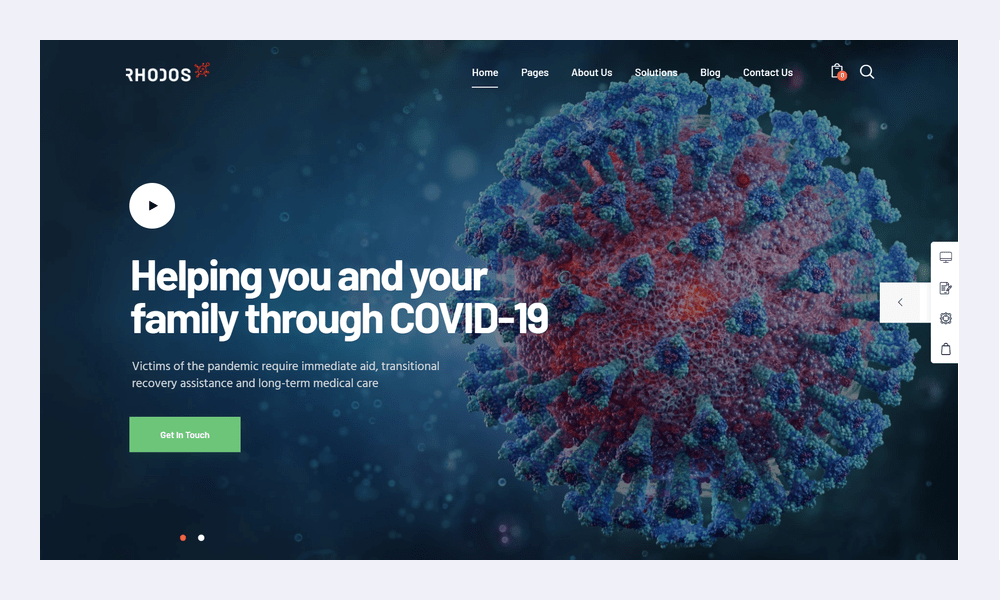 Rhodos – is an elegant fresh & clean multipurpose business WordPress theme. It is splendid for any business & corporate website.